Tom returns to MR radio to discuss the state of political nationalism in Europe, the deep antagonisms that still exist among Europeans, the problem of negative identity arising from that, and the performance of intellectual nationalism at this point in our struggle.


_________________________________________________________________________
MYTHS AND MENDACITIES: THE ANCIENTS AND THE MODERNS - TOMISLAV SUNIC (The Occidental Quarterly, vol. 14, no. 4, Winter 2014–2015), run in addition to the podcast:
When discussing the myths of ancient Greece one must first define their meaning and locate their historical settings. The word "myth" has a specific meaning when one reads the ancient Greek tragedies or when one studies the theogony or cosmogony of the early Greeks. By contrast, fashionable expressions today such as "political mythology" is often laden with value judgments and derisory interpretations. Thus, a verbal construct such as "the myth of modernity" may be interpreted as an insult by proponents of modern liberalism. To a modern, self-proclaimed supporter of liberal democracy, enamored with his own system-supporting myths of permanent economic progress and the like, phrases like, "the myth of economic progress" or "the myth of democracy," may appear as egregious political insults.
For many contemporaries, democracy is not just a doctrine that could be discussed; it is not a "fact" that experience could contradict; it is the truth of faith beyond dispute.(1)
Posted by Guessedworker on Tuesday, February 24, 2015 at 07:34 AM in European Nationalism, MR Radio, White Nationalism
Comments (15) | Tell-a-Friend
Adventures of a racialist following trance and fate - to Sicily and Poland.



Continuing to expound upon said adventures here and here.
It marked a difference of this group, an Amherst Alanon meeting of thirty or so, as I bluffed in the same way that I would, by standing up and pretending to shoot with my finger – Bang! Bang! Bang! But from this group ensconced at a church literally across the street from Emily Dickinson's house – nothing. No reaction. They looked calmly upon me as only a harmless fool - A bullfrog on a lily pad. ....I'm nobody ...who are you?
I foretold them the Sicilians would act differently.
More than a year later, it was August of 1996, when at a similarly conciliatory meeting of similarly normal people seated in the same circular formation, I stood up, raised my finger like a gun barrel and shouted Bang! Bang! Bang! aiming at the Sicilians in rapid turn around the room in Aci Creale to their immediate fright and panic. To them, it was quite possible that this would be a real gun.
I woke up late on a morning as it turned September to see an unusual funeral procession moving through Piazza Duomo. Two coffins were being moved.


I saw the names of those who I would learn were Salvatore Botta 14 and Santa Puglisi 22, the nephew and niece of a rival mafioso. They were shot on August 27th while attending the funeral for Santa's husband – who had also been shot..
Posted by DanielS on Friday, February 20, 2015 at 01:07 PM in Archeology, Awakenings, Demographics, Ethnicity and Ethnic Genetic Interests, European culture, European Nationalism, History, White Nationalism
Comments (9) | Tell-a-Friend
by Neil Vodavzny
Comparisons may be in order here. In one hugely significant way Japanese pop-culture is way ahead of ours, with much more organic interaction between anime, music, literature, folk-culture. In a word, the islands of the rising sun are full of Japanese natives. It's a shocking state of affairs, and one the leaders of the free world are less than amused by. While their breeding rate is dismal and they're getting older, culturally-speaking there is a continuity we can only gasp at.
While Japan may be superficially cutesy, its pop-culture is not. It's full of tropes such as the teen misfit, the schoolgirl popette, the emotional cyborg, hangups galore. The tribal mentality imprints itself on these gaudy trinkets of cyber-culture. That's the attraction of Planet Japan – it's sexy, not surrendering. Anime is a completely fetishistic artform, sex and tech in perfect harmony, Evangelion being the perfect example (prev).
The closest Europe gets to a harmonious pop-culture is (or was) Eurovision, a naïve folk-culture which is identifiable in Swedish pop-icons Abba. Though they sometimes come across like a beer-cellar oompah piano collective unconscious, make no mistake, they are sentimental optimists. It's pop-Euro-folk as opposed to strident national sentiment.
If Eurovision was the circus of Europe, politically-motivated cynicism of the eastern states sabotaged its musical authenticity. So I have to say the only way to identify Europe is through its emblematic cohesion. Abba make a big effort to be pan-European, picking up Spanish guitar for Chiquitita. What we're searching for is a naïve and non-cynical truth, something like pure tribalism. Without those emblems of harmony we are merely technically European, cynically so, without our hearts and anthems. "It's about the music", trumpeted the guy at the Turkish takeaway; they left in protest at the vote-rigging and who can honestly blame them? They are as folkloric as we are; listen to outside voices.
That is the spirit-road, and one shouldn't deny that song and dance, effortless and free as a bird, are part of that route. I was trying to figure the "formula" of Abba; there's one uptempo number goes "to fill the hole in your soul". It's a type of mock-tragedy, light as a bird with a hint of mystery.
Posted by Guest Blogger on Thursday, February 19, 2015 at 03:41 AM in
Comments (0) | Tell-a-Friend
by Neil Vodavzny
French "village cartoonist" Crumb was invited by Liberation and submitted this, which actually covers his ass as it isn't a "representation of the Prophet". That's class.
If I may speak in religious terms for the nonce: he game of insulting the Prophet is old and in the way. Where in the Koran is there a para on the merits of totalitarian psychos? Both the Islamic and the Catholic worlds (restricting the argument to Rome for the present – maybe including American orthodox sects), have a vested interest in repelling the false prophets of militant unIslamic ideologies, who want a phony Crusader conflict. Actually, the best way to do this is to be pro-Islamic in the sense of recognizing the good prophets speaking through the words of Koran orthodoxy.
This in itself implies that we agree with orthodox Muslims on at least one thing, namely that there is a universe which can be recognized through religion, a philosophical universe. Any philosophical universe aims to explain the self, or at least has the self as its starting point. That is what a prophet is; self and universe correspond in terms of ethical principles.
Posted by Guest Blogger on Monday, February 16, 2015 at 11:34 AM in
Comments (0) | Tell-a-Friend
Despite The Guilt Trips of World War II (discussed below on the anniversary of Dresden)
Here is an interview request that I sent to Dr. Christian Lindtner on February 12th
Dear Dr. Lindtner,
As producer for Majorityrights.com, I am writing you to inquire as to the possibility of arranging for an interview.
Majority Rights takes a position (secular) regarding Christianity which very much respects your scholarly critique.
Nevertheless, while I am writing you at this email address, my inquiry actually has more to do with a hope to discuss appropriate response to the fall-out of World War II, facts and mythos.
Your videos discussing holocaust revisionism are the most credible on the topic that I have seen. I do not see it as necessary to go-over that same ground in exhaustive detail. My position is that subsequent generations of Germans and others are innocent and ought not have to continue to pay, irrespective of the facts of Nazi Germany.
I am not anti-German and I am assuming that neither are you, anti-German.
My question is, how do we assert our innocence, along with that of present day Germans, to warrant implementing our defense of our nations as the preserves of our native nationals? - particularly in light of, and despite, the holocaust?
I believe that despite the holocaust that Germany and Europe does not owe the world, Jews, or anybody, its destruction through immigration and assimilation.
This is different from what holocaust deniers, even revisionists, are saying. Committed revisionists and deniers seem to believe everything, all of our defensive warrant, hinges upon debunking the holocaust. It is perhaps easier for me to see that as not necessarily the case as my ancestors even, had even less in the way of historical responsibility. Nevertheless, revisionists seem to have an overwhelming desire to unburden us of guilt trips* for these events, for which no guilt ought to be assigned them - and as a result, it seems to me that they are making the cause for European national sovereignty more resisted and less trustworthy when, in fact, it is a fully legitimate cause and ought to be seen that way irrespective of the holocaust.
What I seek from you in an interview is to help build this case to establish the warrant of European nations to preserve their nations for their native kinds despite The World Wars, whatever the facts.
Please say that you will grant us the interview Dr. Lindtner. It can be very important to inter-European peace and survival.
R.S.V.P.
Daniel Sienkiewicz, Majority Rights.
............................................................................
Dr. Lindtner accepts an interview which should materialize around March 1.
Dear Daniel,

Thanks for your interesting mail.

I shall be happy to grant an interview about the matters mentioned by you.

You can expect me to speak freely of these and related issues.

Looking forward to hear from you!

Best wishes
...............................................................................
For those of you who take exception to my deferential use of the word "holocaust", understand that by it I mean a name given to mass deaths of Jews in the world war, however they came about, irrespective of any obnoxious elevation of importance of Jewish deaths over European deaths - which Dr. Lindtner recognizes in his characterizing it, holocaustianity, as a religion.

* I understand that holocaust isn't only an issue of guilt, it is the basis for enormous financial payments as well, but that is among issues that I am hoping for Dr. Lindtner to address - his assistance in building the case to Warrant native European national defense, viz. that we have paid enough for any claimed grievances and are innocent to defend ourselves as sovereign native European nations.
.....................................................................................................................................................................
Continued - viz., "Despite The Guilt Trips of World War II (discussed here on the anniversary of Dresden)"

From Colin Liddell's Saturday, 14 February 2015 article on the Dresden holocaust - "BOMBING GERMANY, RUSSIA, AND AMERICA IN ONE NIGHT"
At the Yalta conference, just days before the Dresden firebombing..
Churchill was roughly shunted aside as the irrelevant leader of a morally and financially burnt-out husk by the two new superpowers. The clearest sign of this was the fate of Poland. This had been Britain's declared reason for getting involved in the war, so the fate of Poland was a barometer of Britain's position. At Yalta it was handed over to Stalin. Not only would the Soviet Union keep the territories seized from Poland in 1939, but the Lublin Government, set up and controlled by Stalin, would be placed in effective control of the country.
And this comment on the article..
com contrarian
"Let's face it the period from about 1936-1945 was full of cock-ups on both sides, and only Franco came out of it with any credibility. Hitler shouldn't have invaded the Soviet Union and shouldn't have declared war on the US. Stalin shouldn't have left his country so open to invasion. Mussolini should have stayed out altogether (Italy had half its merchant marine impounded before it even had the chance to fire a shot). Britain shouldn't have tried to save Poland (when it had no power to do so) and shouldn't have sent weapons to Greek communists.
From a particularist/nationalist perspective it's best to write it off as a painful learning experience and get on with nationalism 2.0."

Provoked this response from me:
I keep hearing these retarded arguments that the Nazis shouldn't have invaded Russia and that Britain should've let Nazi Germany do as it liked with Poland. If 20/20 hindsight is to be exercised, then it should be said that Hitler shouldn't have invaded Poland.
The next argument, also retardedly Buchananesue, is that Poland was betrayed to the umpteenth degree anyway and therefore Germany invading was of no matter.
But even under Soviet control, Poland retained a semblance of national boundaries, more importantly from its point of view, its language and more importantly still, its native genetic homogeneity. Horrible as Soviet control was, neither Poland's boundaries, language nor genetics were in Hitler's plans.
The holocaust of the peoples of Dresden is horrible. It is an unspeakable loss of European genetic treasure. As were all the European deaths of World War II - a war unnecessarily fought as a 1) conventional military war and unnecessarily 2) inter-European as it largely was, pitting R1b against R1a - both frames, conventional militarism and anti-Polinism/anti-Slav, were Hitler's/Friedrich The Great's.
If you want to use 20/20 hindsight to re-frame World War II and what should not have been done, take it to herr E1B1B1 Hitler.
Don't kid yourself.
Look at how sick and enraged that Europeans were of ANOTHER World War, which Hitler and his worldview had some small part in initiating, a worldview that had the thin pretense of warrant to take lands and displace peoples up to the Urals on the basis of three and a half small cites being given to Poland by Versailles, a world view that had the design of removing your nation newly established after a bitter ordeal and fight of 123 years, and the realization of his plans of smashing it, taking it away again, killing your father, wife, your daughter, your brother, and you too, charged with the impersonal mission of bombing a precious German city, might just allow yourself to do that.
A habit, custom, and world view following the line of Friedrich the Great, based on inter-European militarism and a friend enemy distinction of Germanics/Savs is what should be rejected with 20/20 hindsight - not that Roosevelt and Churchill shouldn't have gotten into the war, but that Hitler shouldn't have ordered it in that way.
And don't kid yourself either - if you know that a European nation like his has plans to take your nation and eliminate you (that was basically known) and some Jew points a gun at that European guy looking to kill you, what are you going to say? No, Mr. Jew, don't shoot at this guy looking to kill me?
If you want to exercise 20/20 hindsight, for all the European deaths, where it should not have started, the epistemological blunder was with herr E1B1B1 Hitler's world view and actions thereupon. And if you want to keep Europeans hating and fighting each other, just keep promoting the "innocence" of his worldview and the "supreme and singular guilt" of the Allied leaders.
...............................................................................................
Posted by DanielS on Sunday, February 15, 2015 at 12:38 AM in Anti-racism and white genocide, Far Right, History, Marxism & Culture War, National Socialism, Revisionism, That Question Again, White Nationalism
Comments (0) | Tell-a-Friend
On the radio page now, Greg Johnson, editor of Counter-Currents Publishing, talks to GW and Daniel about the crisis confronting our race, about liberalism and modernity, and about Martin Heidegger, his revolutionary 1927 opus Being and Time..


..and its meaning and utility for identitarians in the liberal age.
Posted by Guessedworker on Monday, February 9, 2015 at 10:59 AM in MR Radio, Political Philosophy, The Ontology Project
Comments (28) | Tell-a-Friend

"To ensure that Wikipedia is Zionist in nature"
In response to Jewish troll JamesUK on February 05, 2015
DanielS
I was blocked from submitting an article on the obvious phenomenon of "mulatto supremacism" - which even has notable historical precedent in Haiti's mulatto supremacist genocide of Whites on the island.
Wikipedia is censored to protect Jewish interests.
Proof of their influence on Wikipedia is to be found in videos which reveal Israeli boiler rooms - groups of people put up to spin wiki articles in a jewish way.
JamesUK
I don't now what Wikipedia's policy is on creating entries on its site so I can't comment on that it.
I heard of Jewish commentators on YouTube like to Israel but not Wikipedia.
Where are the videos?
DanielS
It is so basically factual to anyone who has had dealings with Wikipedia and White activism that I don't even feel obligated to make the case as a public service; I will leave you to further secretarial detail rather than getting caught up in your game of arguing over the obvious. Instead, I will provide just this one video example which you act as if difficult to find - a ready example of Jewish manipulation of Wikipedia:
Yesha Council in conjunction with "My Israel" has arranged instruction day for wiki editors. The goal is to teach people how to edit in Wikipedia, which is the number one source of information today in the world. As way of example, if someone searches "the Gaza Flotilla" we want to be there, we want to be the guys who influence what is written there, how its written and to ensure that its 'balanced' and Zionist in nature.
...................................................................................
In defense of Edgar Steele's position in, "In defense of anti-Semitism" (excerpted at the bottom of the post), I said:
The i.q. factor has been adjusted for, to show that Jews are vastly overrepresented due to nepotism and other corrupt means.
JamesUK said in response:
I seriously doubt that seeing how the same pattern can be seen in other countries where they have less influence in state positions like in Russia.
DanielS
Your serious doubt is wrong.
JamesUK
I don't think so.
DanielS
Well, you are wrong and not worth arguing with.
JamesUK
Seeing how it is an opinion either way there is not much to discuss.
DanielS
Well that's it. You want to bring into question the obvious. That may show a dull chutzpah but it is only a tedious obstruction as it will not yield significantly new information - there is no scarcity of evidence to the contrary of your position.
But of necessity, I will offer this perfunctory summation: After factors of i.q. are taken into account, matters of Jewish nepotism, hyper-ethnocentrism, incommensurate ways of life and moral standards which do disservice to European interests and ways, Jewish coercion, bullying, bribery, brainwashing all have to be taken into account for what they should not be able to do at any rate - head European nations and peoples (which includes Russians), irrespective of the high i.q. of some Jews.
Regarding Duke and Black, we are not here to defend them, they can defend themselves. We are here to defend Whites and White patterns that need defending.
JamesUK
I don't but they do run on an openly white political agenda and are members of openly pro-white organisations for decades.
They are the most high profile leaders of the WN movement in the US so they are the political representation of what WN believe in the US.
Other WN's include Pierce and associates who are a mix of terrorists, mass shooters, a would be wife killer and a paedophile.
DanielS
You don't get to say who is represented by Duke and Black. They represent themselves, or anybody who wants to be represented by them, which is not in all ways us.
They are not the only ones who care about European people and not comprehensively representative.
Steele was not a would-be wife killer. That was a set-up.
JamesUK
Facts say otherwise hence his conviction.
DanielS
On the contrary. These are the facts: https://www.youtube.com/watch?v=b1NG07kU8to Facts say that he was set up. A handyman (Larry Fairfax) that Steele hired to help around his property was a federal informant hired to set him up on the charge of murder for hire of his wife for her insurance. His wife, Cindy, didn't have insurance. An audio- tape was fabricated to allege his having solicited the hit on Cindy for her insurance money. Audio experts were blocked by the (corrupt) judge from testifying as such.
What motive was there for Steele to kill his wife for non-existent insurance money? On the other hand, if you listen to, or read, Steele's, "In defense of anti semitism" (an excerpt from the text is provided below, though the link to the site where the audio and text were is no longer available - I wonder why?), there was plenty of motive for Jewish interests to silence Steele.
What a jew you are
JamesUK
Not Jewish but it is like Blacks complaining about racism with problems in there own community.
DanielS
You are doing the bidding of Jews at any rate. You say WN are "complaining", as if its trivial. But we are not "like blacks complaining about racism" around here. At MR we survey all concerns - centering on our own human ecological systems first and attending to problems and antagonists as they emerge relevant. Jews happen to be salient among antagonists in their genetic pattern and in 7 power points: finance, politics, law, religion, business, academia, media.
WN aren't "complaining" ab. immigration and jews, we're noting blockage to our sovereignty, destruction of our well being, deliberately imposed threat to our survival.
JamesUK
Apart from the US other western countries especially Eastern Europe do not have significant immigration to come anywhere near close to threatening the actual survival of the host countries that as I said before most are economic migrants from new EU countries.
DanielS
"Apart from the US and other western countries" .... a 'little thing' like The US and Western nations being destroyed. We're supposed to shrug that off, right?
JamesUK
"especially Eastern Europe do not have significant immigration to come anywhere near close to threatening the actual survival"
DanielS
Even if we were so crass, indignant, egregious as to not care about western European nations, and if the western countries were to go under, then eventually the eastern countries would be submerged in spill-over tides of non-Whites as well. You know it.
JamesUK
most are economic migrants from new EU countries.
DanielS
You want Europeans to fight each other, like good right-wingers, don't you?
Is that why you want to crash us together antagonistically with your EU? Perhaps you think Americans should vote for Republican neo cons and your Jewish war complex?
You think we should have gone to Hungary?
It must have been a good thing to Not do.
Go to hell.
JamesUK
Yes that did get media attention and the few media outlets that covered it admitted it looked favourable towards the organisers on the issue of free speech.
http://www.thedailybeast.com/articles/2014/10/07/american-racist-richard-spencer-gets-to-play-the-martyr-in-hungary.html
DanielS
That conference was too right-wing reactionary and probably played into the hands of how Jews would like us to be - the Gottfrieds, the Atzmons, the Dugins, the Jared Taylors, the scary scientistic factualizers to turn-off normal people.
........................................................................................................................................................................

Excerpt from Edgar Steele's "In defense of anti-Semitism"

Note: JamesUK cited I.Q. statistics for Jewish success, which have been factored into equations of proportional representation in The Ivy league and professions, revealing that Jews are vastly overrepresented by dint of nepotism, political and religious propaganda, financial and legal manipulation.

Beneath Every Rock

Supposedly, Jews account for 2-1/2 per cent of the American population. Why, then, is half the student body at Harvard and most every Ivy League college Jewish? Statistics simply are not kept as to the percentage of Jews in this profession or that, but when was the last time you saw a doctor whose name did not end in "berg," "man" or "stein?" I'm not sure I have ever met a psychiatrist who wasn't Jewish. On the other hand, have you ever seen a Jewish farmer or mechanic?

Rarely do I appear in court, but the guy on the other side of the courtroom - and often as not, the judge, too - is Jewish. And, it is incredible the deference paid by the bench to the Jewish DA, or whoever, sitting at the other counsel table. There has been more than one trial where I could have merely phoned in my participation, for all the good it mattered that I was even there.

So many complain about what bankers, especially the international and central bankers, are doing to our country. Yet, hardly anybody seems to have noticed that those people are almost exclusively Jewish.

Behind Every Tree

They are everywhere in the media, particularly Hollywood. Talking heads, movie stars and the like. ...Pay attention and you will be amazed. The names won't always be a good guideline, however, given how many changed their names at the turn of last century, so as to meld into the American population of that time.

Jews seem to comprise about 50% of America's population, based upon those in visible positions. Looks can be deceiving, like Harvard, where they are drawn to those positions by their money, their intelligence and, most importantly, the indulgence of their kosher comrades.

People refuse to notice the Jewish hands on virtually ever power lever in the US federal government. Or at the helm of virtually every media organization that exists, and throughout the executive and editorial ranks. And, it's not just Jews that control America - they are Zionists. Even Ariel Sharon, Israel's current Prime Minister, has said openly, "Every time we do something you tell me America will do this and will do that . . I want to tell you something very clear: Don't worry about American pressure on Israel. We, the Jewish people, control America, and the Americans know it" - Oct.'01. Problem is, most of us seem not to know it

The Power Behind the Throne

Books have been written on the subject, but, essentially, a group of late 19th-century elites, comprised of Rockefeller, Morgan and others, mostly Jewish, established an organization designed to consolidate their control of America and, eventually, the entire world. It was called the Council on Foreign Relations (CFR). Offshoots, such as the Bilderbergers, have formed since then, but the objective has never slipped from their sight.

One of the first acts of CFR's members was to survey the newspaper field, the sole mass media of the time, and conclude that purchasing control of only 25 major newspapers would give them effective control of news dissemination. They bought those papers and, since then, many, many more. Today, members of these shadowy organizations literally run virtually all of the media, control the political structure in America, much of world business and are firmly in control of world banking.

That is why the two political parties in America have become identical, so as to provide us rubes with the illusion of throwing the rascals out come election time, yet with the same old agenda not missing a beat. Did you really see a difference from Bush to Clinton to Bush? They knew what NAFTA would do to America's manufacturing base and job structure, yet both parties embraced it. We're firmly on path to one-world government. America writ large, but the America now being molded without individual civil rights, not the America of the 20th Century. And it's largely kosher.

Read about The "Israeli Spy Ring Scandal" for a particularly chilling look into the extent of the Israeli spy ring recently uncovered in America and Israel's extensive US telephone network ownership.

It is not the purpose of this essay to prove Jewish control of America. There is ample material available on the internet for those who wish to prove it for themselves. Rather, it is my purpose to show that there are perfectly valid and understandable, even laudable, reasons for being anti-Semitic. Resenting those who manipulate us on a daily basis, against our own best interests, is primary among them.

....
Hate laws are a singularly Jewish invention being foisted upon an unsuspecting public, so as to preemptively remove the possibility of criticism of themselves. Often written by the ADL, the organization that lobbies for their adoption, state by state, the laws are designed to stifle dissent and speaking out.
Posted by DanielS on Friday, February 6, 2015 at 01:27 AM in Activism, Free Speech, Global Elitism, Media, That Question Again, Thread Wars, White Genocide Project
Comments (22) | Tell-a-Friend
by Neil Vodavzny
This is rather a hit and miss sampling of the good and bad of Eastern and Western pop-culture, apart from Bruce Lee, who I've recently discovered had a very neat philosophy of selfhood. I'm really sorry to have to say we should go to the East to get us out of this modernist mess we're in, to get a sense of perspective if nothing else. Take the tripartite blandbusters of Nolan, Cameron and Ridley Scott (Interstellar, Inception, Invalid) is a blitz of prefabricated preposterousness. These sci-fi buffs always cite 2001 (hugely influencial on the East) whereas, in fact, the 1969 marathon has little dialogue and few ideas apart from primeval apes, a monolith and a star-child. Almost everything else is assumptions from our (collective) subconscious – therein lies its power. Lee's statement "all knowledge is self-knowledge" never seemed more appropriate.
Staying with film, low-budget HK kung fu films have much more credibility than modern yawnathons, for the reason they're much less thought-out – it's fast and furious on-the-set. In Fist Of Fury, Lee plays a lone-wolf apprentice avenging his master's murder by the Bushido school in Japanese-era Shanghai. There's a startling clash between the cutesy-ornate period alleyways and Lee's animal nature, gnawing at fresh dog-meat in a picturesque park to the tune of crickets (very 2001). Ornate patterns are pure atmosphere, rendering the Japanese habitats sparse and spacey, the geishas taking on an artificial aura. The climactic battle is fought to the tune of frogs croaking. That's class.
Primitivism and rarefied artifice – eternal themes. Lee's animal nature is also an artifice; he combines in one figure uncompromising absolutism with technical pragmatism. Absolutism is to be the centre of action, the still centre, calm and untroubled. One becomes in touch with one's instinctive nature. Everything instinctive has an artificial quality because it makes us aware of the action taking place, the fight for existence, predator and prey. We become fully differentiated, man and woman, life and death. Fairy-tale fantasy-mode (I'm looking at you, Dawkins clones).
Posted by Guest Blogger on Tuesday, February 3, 2015 at 06:41 PM in
Comments (0) | Tell-a-Friend
The Short and The Long of It.


Marli
Posted by DanielS on Friday, January 30, 2015 at 12:59 AM in Activism, Anti-racism and white genocide, Awakenings, British Politics, Crusade against Discrimination in Britain, Demographics, Ethnicity and Ethnic Genetic Interests, Immigration, Immigration and Politics, No particular place to go, Popular Culture, White Genocide Project, White Genocide: Africa, White Genocide: America, White Genocide: Europe, White Nationalism, World Affairs
Comments (30) | Tell-a-Friend
Being born and bred in London and knowing nothing else but ubiquitous multi- culturalism, it's very difficult for people of my generation and younger to envisage an all English London, or Britain for that matter. Using myself as an example, I've never been in a public space which has been 100% English. Always does the spectre of multi- culturalism reveal itself, even in the most remote towns of England.
Most of you have had a palpable taste of what a homogeneous White country is like, but we haven't! Therefore we desperately need to create this image of what a future, homogeneous White country would look like.
This has to be done, I think, through the culture. We need poetry, art, music and festivals (and fun) to hit those primal, emotive, tribal nerves.
On my streets I see minority White kids speaking like Jamaican gangsters. Why? Because they've had to adapt themselves culturally to the demographic reality in order to survive. Why isn't there a cultural well from which they can gain strength and pride to overcome this imposition?
I'm not suggesting we become more liberally trendy, or neglect the hardcore topics, but we need to inject some life into this thing. To inject pride into our people, of the beauty of our people especially in homogeneity, and happiness (smiles and laughter) - because we've got enough tears and misery.
There is nothing particularly enlightening or original about my post, nevertheless as you know there is a complete absence of positivity in being English et al. I thought I could shed some light on why, perhaps, younger people aren't being attracted to nationalism - or more importantly, being what they're naturally supposed to be.
Although this is not an example from England, I think this is the kind of thing we should be doing and the kind of image we want to exhibit to all our people (especially the young) in our own unique authentic forms: Beauty, pride and happiness.
A vision nominated by Chris
Note: The last 30 seconds of the video are muted and nothing can be done about it. Sorry for that.
Posted by Guest Blogger on Thursday, January 29, 2015 at 01:09 AM in Activism, Anthropology, European culture, European Nationalism
Comments (17) | Tell-a-Friend
Susan Lindauer, peace activist, 9/11 activist, former CIA asset, and true American patriot, talks to DanielS and GW about power, politics and corruption, immigration, and the future of America and the West. You cannot fail to learn something new from an hour's conservation with this remarkable woman..

Posted by Guessedworker on Thursday, January 22, 2015 at 07:07 PM in 9/11, Activism, Awakenings, Free Speech, Global Elitism, Immigration and Politics, MR Radio, That Question Again, U.S. Politics, War on Terror
Comments (18) | Tell-a-Friend
The most viciously attacked and oppressed political party in the Western world is fighting a legislative election on 25 January 2015. This is the snap election called to elect all 300 members to the Hellenic Parliament when Parliament failed, in large measure because of the votes of Golden Dawn's 21 MPs, to confirm the current government's hand-picked successor to the out-going Karolos Papoulias as President of Greece.
The opinion polls tell a story of waning popularity for Golden Dawn. The party, though, disdains them and points to polling which shows a more resilient level of support:
When the results of the election are announced, they say, they will be revealed as the third force in Greek politics and the only true opposition to a kleptocratic and traitorous Establishment.
That Establishment, meanwhile, continues to bear down relentlessly on Golden Dawn. Required by electoral law to allow it national TV access during the campaign, just one appearance of the minimum prescribed length has been offered by ANT1. And this was it, presented by Kostas Alexandrakis, Golden Dawn candidate in the Attica region:
Posted by Guessedworker on Wednesday, January 21, 2015 at 05:48 AM in European Nationalism
Comments (12) | Tell-a-Friend
On the radio page, Jez Turner, organiser of the London New Right Forum..


..speaks to GW and Daniel about the forum, of course, plus the liberal hypocrisy that runs through the Charlie Hebdo issue, awakening our people, and the state of the movement. He is particularly good value, gives us a couple of readings and even some forbidden poetry from Lord Alfred Douglas!
- In Excelsis, verse 15:
'The leprous spawn of scattered Israel
Spreads its contagion in your English blood;
Teeming corruption rises like a flood
Whose fountain swelters in the womb of hell.
Your Jew-kept politicains buy and sell
In markets redolent of Jewish mud,
And while the ''Learned Elders'' chew the cud
Of liquidation's fruits, they weave their spell.

They weave the spell that binds the heart's desire
To gold and gluttony and sweating lust:
In hidden holds they stew the mandrake mess
That kills the soul and turns the blood to fire,
They weave the spell that turns desire to dust
And postulates the abyss of nothingness.'

Note: Douglas's poetry was highly regarded by George Bernard Shaw, Frank Harris and Augustus John among others. This poem is in the Petrarchan Sonnet style at which Lord Alfred Douglas excelled – an annual Cambridge University Petrarchan Sonnet prize is awarded in his honour to the best such sonnet composed by a current student.

Posted by Guessedworker on Monday, January 19, 2015 at 06:08 PM in MR Radio
Comments (27) | Tell-a-Friend
Jez Turner is under no illusions as to the powers-that-be: capitalist-marxist-liberal, they are heads of the same beast and not going to grant us our autonomy without a fight.
However, they are experts, of course, in exploiting our weaknesses, providing diversions, disempowering and demoralizing our people. Consequently, motivating our people to fight as a group, in our group interests, is problematic.
Bearing in mind that what is meant by "fight" in this post is not necessarily literal combat but all aspects of fighting for our interests..
On the topic of organizing the motivation* of our fighters then, we might refer to war historian, Prof., Sir Hew Strachan's thoughts on the matter.
He observes that some motivations of fighters are not recognized because they are out of fashion and not cool to tell the public.
Of course a state sanctioned excuse for exercising blood-lust and revenge among the particularly violent is just a mask and direction of already existing motivation - which requires to be directed appropriately therefore. To gain cooperation from a balance of the population requires a normalizing if not ennobling of incentive/motivation.
Humanitarian concern - higher national ideals - booty.
Humanitarian concern is considered a legitimate public reason nowadays. And it can be one reason why fighters are legitimately motivated.
Higher national ideals can be and have been traditionally a reason why people fight - they still are, but it is not so cool to state as a motivation nowadays (largely as a result of vast over-compensations in that regard in the World Wars).
Booty is even more stigmatic nowadays to cite as your motivation. Yet, Strachan observes, this has been the primary reason for most fighting though the ages. He notes that this motivation initially became problematic and remains problematic as wars have emerged more often a liability than a profit - hence, no profit to be shared.
But particularly when the matter is taking back resources that are our co-evolutionary birthright, there might be reward to motivate and allocate to our peoples for fighting. Humanitarian concern would work there as well, as there are clear matters of inhumaneness to our peoples, injustice - justice to be had. While we work on the meta-national** narratives that GW advises as necessary inspiration..
The question becomes the formulation, the proportion and the content:
Humanitarianism, Nationalist Ideals and Booty

* Kant would call these "incentives" as they are appeals to external reward as opposed to "motives", which are internally driven.
** GW would probably not approve of the word "meta" in this context but I used it deliberately, to make a point that meta-communication is neither wholly nor necessarily disconnected from the essential.
—————————
Paul Craig Roberts on the Wolfowitz Doctrine, Glass-Steagall repeal and other neo-con implications for America's future.
—————————
Posted by DanielS on Tuesday, January 13, 2015 at 12:51 AM in Activism, Anti-racism and white genocide, British Politics, Demographics, European culture, European Nationalism, Immigration and Politics, Military Matters, Popular Culture, Psychology, White Nationalism
Comments (19) | Tell-a-Friend
Some Mulatto with a White French mother (and White French girlfriend) intimates a stiff-arm salute and right-wing revisionism and he's one of us? I think not.
Jews are bad for us. Ok, enough evidence. But from there the right goes on to stretch the inference, to where blacks are ok. ? Some are wise to the J.Q., some are separatists who need guidance to help the rest understand that we only want separation as well, not their exploitation, but to kiss their ass and act like they are in our interest group? Give us a break. To make matters worse, the right not only typically panders to blacks, but condemns Southern and Eastern Europeans as not being in our interest group.
The right has the hallmarks of a lack of courage and a general policy of pandering.
Among that, the right pander to negrophilic inclinations and diversions coming from females (the problem is only the "Muslims" or only the "Jews") to mask their cowardice of standing up for our European people. They admire Dieudonné.
This perspective is allowed by female gate-keepers to Jewish and corporate power, and their divide and conquer as it augurs to have Europeans fighting one another; pandering to the basest puerile female inclination of incitement to competition - "don't worry about those pretty mudsharks, or those rabid blacks getting over", it doesn't bother some White woman, whose fat-ass is in a powerful control point and can drive a hard bargain as a result.
And they (right-wingers) don't wonder why Atzmon thinks Dieudonné is wonderful?

Je ne suis pas Dieudonné
They might be able to get through female gate-keepers some, get on one side of a divide and conquer in their incitement - e.g., as favored by a particular group of European females.
That is a dubious strategy, let alone of merit as a battle plan. The troops, the people in full, as it were, must be grounded in their cause and authentically motivated as they will not be sufficiently, only focused on Jews. When you tell a young man that the tossing aside of what he is born to see as his ultimate treasure is not an important problem, or that some Mulatto with a lovely French wife is OK, simply because he coddles Faurisson's focus on gas chambers and memes some covert intimation of a stiff-arm salute, how is that supposed to help his morale and address his concrete, fundamental concerns? And how is it supposed to gain her respect? Never mind an appropriate White woman for him. We hate Jews! Now that's inspiration!
We can see who these self described elite don't like. Who do they care about? Not White women, obviously, apparently not White men. Perhaps one other guy, one with E1b1b, if not the Jew on a stick ..besides perhaps advancement of their own position.
The last time I was in Paris, I had planned to stay five days but could only manage two. I was so absolutely disgusted, outraged to see the kind of women whom I might dream of, only to see them with blacks. I had to get out, retreat to save my sanity.
Some right-wingers are saying we have to drop everything, basically adopt blacks and others as a part of our interest group and focus only on Jews. Blacks are OK, mudsharks are just genetically defective. Talk about someone whose balls have shriveled-up.
This is a woman of German descent, I care that she not do this and believe that she is not genetically defective – don't you believe she has been corrupted?
Until fairly recently, I wondered to myself what were the genetic components among European women that made them most resistant to out-breeding. It was an intriguing question to me. It still is, to a limited extent. To my surprise, I found myself changing - upon a more complete survey of what is going on. I do believe that corruption of the culture and rule structure is the deeper concern. There are just too many Europeans who were perfectly good for centuries who are suddenly doing this, rupturing their ancient lines – it cannot all be written-off as genetic defects. It is a second black plague, but coming from different rats and using cultural auspices as its vector. This is not time for the medieval medicine of Christianity nor of scientism for that matter.
While being against the Jew is absolutely necessary and a primary concern, an antagonist of ours second to none, that is not a full culture, not even a grounding of an army to fight. The hermeneutic perspective implied by Majority Rights would be, as it premises our outlook on the full genus and species of our European peoples, the reconstruction of the ecologies of our cultures and people, addresses problems of our own making and ranks, problems and antagonists in due course.
The two world views that the right puts forth are Christianity and Hitler.
Some may foolishly wish to ignore the Trojan horse that is Christianity. Most people cannot play with its obvious absurdity, do not like the games that charlatans play "to make sense of" and dupe us with those tarot cards; others readily see the Trojan horse for what it is, implications of its texts and what it leads to being all too obvious.
Matt Parrott says that he has "given up on the generation 68ers," but that appears to be just more of his bureaucratic straw-manning for the right – brushing aside competition with false attributions of people who might know better and not let people put one over on younger folks. Perhaps he has a wish to see everyone who opposes Hitler and Jesus as "sixty eighters" whereas the hip kids "get it." " We are generation Identitaire!" - it is not the fault of the Jews or the right-wing White elitists and plutocratic traitors, it is the fault of older White people - older than Matt, anyway. It appears to be just an attempt to push-aside competition for the position of spokesman who might maintain that position by blowing smoke up the ass of the young and naive with Jesus stuff or pander to women with Hitler shit.
The well motivated idea is not to abandon "teaching" 68er's, as his straw man suggests, but to allow the experience and abilities among those whom it may concern, though a bit older than Matt, to contribute to European interests where they might. And if they do not believe in Hitler and Jesus that does not mean that they need to be shamed, but rather that their experience has them honestly looking at these darlings of the right for their inadequacies and that they are prepared to forge a new, more authentic European way of life, unlike the young fogies made incredibly self righteous by the mixed fortune of growing up with the Internet.
Andrew Anglin says his eyes watered when he saw the clip of Nazi girls doing exercises in unison, he gushes over the rallies for Hitler, expresses admiration for the assimilation of the lock-step eusocial behavior of animal species such as birds, ants and bees. I find this sort of thing and the rallies, a whole nation beholden to one ranting inter-European war-monger, Hitler, repugnant; and I do not think that I am alone of any generation. Nor am I a baby boomer or a generation 68er, but an Xer – I will cop to that; I recognize a great deal of selfish destruction among the baby boomers (like a swarm of locusts); more, that the world war 2 generation were bamboozled by the context of the war into accepting radically anti-White changes, much commenced in The 1950's. But to blame hippies, i.e. White men, is a convenient diversion for the Right to pander to feminist bitches and take the Jewish and corporate deflect at once.
No, I will not accept blame for things that happened before I was born or when I was a small child. I will not see myself as a failure because my attempts to do something about it were not facilitated by the Internet.
As I have mentioned previously, I can tell you from that perspective that the Internet provides huge advantages. Life is so much easier, everything from word processing to information acquisition, confirmation and comraderie is possible in a way that was impossible before. There is not much good to be said for years of isolation. However, it did not allow one to easily bypass lived experience and plug into what is mistakenly, sometimes badly mistakenly, presented as a fully considered system such as Hitler's. One was forced to live through and see plainly the fact of its philosophical failures (along with the failures of liberalism).
As it stands and amidst the vast destruction of European peoples, the right reacts with renewed conviction in "the tried and true" - really, the tried and failed - Jesus and Hitler, rather than a genuine holistic concern for our peoples, which these views certainly are not. It pretends that we must put all aside in order to focus on the Jew. By ignoring our concern as a people with a complete, authentic set of concerns, they can engraft HItler worship as a pseudo-justification, as the Jew is presented as an all encompassing concern. Thus, taking comfort for their disastrous war plan as put forth by their savior, Hitler; failing that, they might fall back on Jesus as savior, rather than a concern for our people.
If sheer faith in Jesus or natural competition resulted in appropriate genetic pairings and justice then what is happening with miscegenation would not happen. The attitude of "just let it happen, the defective will be weeded out", is very poorly considered.
Seeing that our people are not the true concern and that White men are not able to hold up to Jews and blacks because they are not organized by these "leading voices", by anything other than Jesus and Hitler, females will allow for the Jesus guys to beguile people from their hypergamy; and allow for the Hitler guys to prevent the ethnocentric from coming up with a better solution, better cultural guidelines to supersede the horrific injustice and destruction as a result of stupor and exploitation; they will revert to scientism, "nature's competition, the way it is", so say our god, Adolf. One of their hopes is to add females to the ranks by pandering to their most puerile inclination to incite competition. "Blacks are ok, they were no problem before the Jews manipulated them." Talk about weak White men. And how does that hold up to EGI? Do we really need them so badly that we can ennoble them and their White women because they might think they are wise to the J.Q.? Will not people, our own included, respect us more if we do not pretend that we care so much about them, as much as ourselves, even to where their fucking us, literally, is no problem?
Hitler was great, he targeted millions of Slavics for elimination – pretty White women and all. Get rid of that competition. Seems to be a pattern among the right.
Again, some take the tack that we should not worry about these White women going to blacks, they are genetically defective and being weeded-out. That is small consolation and when one views, even by happenstance, the White women that non-Whites are getting it finally becomes apparent that genetics cannot be all of the problem.
There is something to be said for the men who will not try to rationalize it; and a wariness that should be applied to the kind who do rationalize it, as the ones with bad instincts for our people, who contributed to getting us into this mess in the first place. The idea that one who hates miscegenation is being distracted from the J.Q. is nonsense, as I have said all along, as it inexorably leads to the J.Q. through investigation of its various causes.
President Sarkozy, in 2008, obligating the native French to interbreed with non-Whites
While I used to be more curious about what sort of women would be least disposed to this, now I do see the culture and its rules as more fundamental an issue. As humans, we are born very incomplete, and it is incumbent upon those looking after the social rule-structures of our culture to assimilate the proper guidance of our behaviors, even to our own best interests. We could say, like Uncle Adolf, that it is all about competition and struggle at bottom, denying human agency and the corrective guidance of culturally mediating rules, parenting, stewarding and cooperation between European groups. We can allow his e1b1b and all is struggle at bottom perspective to work its wonders, pandering to those who would just as soon see Europeans kill one another for all it really cares about Europeans.
But if we are to be true to ourselves, yes, we must be vigilant against Jews and the Israel Lobby as they operate against European interests from seven choke points and their genetic/cultural pattern; we must be vigilant against their liberal Marxist lackeys - Je ne suis pas Charlie. But neither are we Dieudonné. It is also undoubtedly a part of female nature to get-off on acquiescing to the victorious bully. We must be vigilant against the Right's pandering - including pandering to the increased one-up position of females within he disorder of modernity, where they are more powerful gate-keepers than ever - with the rupture of social classificatory bounds through anti-racism their base propensity to incite genetic competition more arbitrary than ever, where there will be guys coming from every direction, looking to show how tough they are by pandering to females as to how "objective", rational, above it and liberal that they are.
But No.
Je ne suis pas Dieudonné
Posted by DanielS on Sunday, January 11, 2015 at 01:13 AM in Activism, Anti-racism and white genocide, Ethnicity and Ethnic Genetic Interests, European Nationalism
Comments (27) | Tell-a-Friend

Don't Joke with Islam… or Jewish Interests, International Banksters, Neoliberals, Christian idiots, right-wing idiots, Negroes, mudsharks, La Razza…
"Unlike its predecessor Hara Kiri, Charlie Hebdo, the liberal-libertarian newspaper, has become one of the organs of the dominant ideology. They can recognize their own."
- Alain de Benoist
They recognize their own..
Free speech for who?

As such, Tanstaafl's account is even more descriptively accurate of those behind the policies of Charlie Hebdo - they're an organ of "neoconservatism" (a Jewish platform):
http://age-of-treason.com/2015/01/13/charlie-hebdo-and-what-heebs-do/
And they recognize their own under attack..

Posted by DanielS on Wednesday, January 7, 2015 at 10:25 PM in Activism, Anti-racism and white genocide, Awakenings, European Nationalism, Free Speech, Immigration, Immigration and Politics, Islam & Islamification, Journalism, Law & Order, Media, Military Matters, White Nationalism
Comments (48) | Tell-a-Friend

The Sacred and The Estranged
I am not exactly sure how these things go together, or how the estranged might be helped, but rather I am thinking out loud here, liable to tweak these brief paragraphs around some, hoping and welcoming people to think about this with me and GW (though unfortunately, not yet expecting to get any audience to move beyond the transmission model, to a participatory model of knowledge acquisition). Anyway..
GW says:
Interesting that Richard Williamson calls subjectivism what you call objectivism. Pretty much.  Of course, his focus is his own and not yours - he is seeing an atomising, individualising tendency where you see a focus on the object that excludes the self.  Put these together and out pops the self-estranging, individualising relationship of "false Dasein" to the external world we are, as evolving organisms, bound to process.

Something more could be said about that, including the fact that Heidegger's false Dasien is, of course, a state of witness in Time and Place rather than in Truth (ie, a bit like being socially constructed, but only a bit). So it will operate within negative qualitative parameters, ie, more badly, or maladaptively, at some times than others, and never at the optimum.  Modernism, then, is a grand historical process of turning to the bad.  For you, postmodernism is the process of turning away from the worst of that and towards a more vivifying collective life, while for Williamson sedevacantism and Catholic traditionalism constitute the process of rejecting modernist Rome's false witness to God and accepting His true church.

There the similarity ends, because you believe that reason, as a trait of the mind, has its place in a true European life, while Williamson insists that only faith and God's grace can give eternal life.  You are right.

Here is Williamson's original missive":

http://stmarcelinitiative.com/email/en-eleison-comments-by-mgr-williamson-issue-cccxc-390.html
Fraser complains similarly against rationalism.
Though he correctly seeks to organize and coordinate "W.A.S.P." diaspora through a shared rubric (as I propose we do through the DNA Nation) he proposes to do so through reviving the Anglican Church: http://www.radixjournal.com/journal/2015/1/5/the-dispossessed-elite
I believe that we are inclined to believe rather, and it seems MacDonald as well, that there is no putting the toothpaste back in that tube.
However, while DNA is not exactly thin gruel, it could use the vivification of which you speak and the vision of perfection which you and as Santayana note, orientation toward perfection, a girding and bounding like rocks against which the waves of chance crash.
This is what has me thinking of the sacred, how it has been trampled by the scientism/liberalism continuum, linearity of modernity, reckless experimentalism in pursuit of endless progress. How by contrast the sacred can ensconce those patterns safely which are beyond empirical purview or too precious for the efficiency of empirical, scientific testing.
Again, the postmodern turn sees the wreckage of modernity and allows for the reconstruction of traditional practices ...and the sacral rite, the episode…all of course revisable and modified by new understandings..we can take the best of both traditional reconstruction and modernist pursuit of innovation…. but we CAN take the best of tradition and sacral rite. ..and history….we are not duty bound by a pledge to be original ex nihilo and to endlessly pursue novelty and new invention, transformation without pause and elaboration.
The sacred..going back to the wisdom of the language that Heidegger and Vico valued.. sa – cred..  ..cred.. crede…sounds like something to go by..something in fact, cyclical, involving time and cycles, which if properly observed correspond with credibility.. the ability to establish historical continuity, coherence in protracted warrant… in a way that empirical myopia, focused on arbitrary presentation of the happenstance episode of circumstances does not afford. ..by contrast, the sacral episode re enacted does begin to build that social capital and with that the sacredness of the realm -sac-re-ment (kingdom minding).. sacral episode of re-ligion (reconnecting the realm, the kingdom).
Looking through Vico, one can see him talking about people beginning in religion; and in the etymological sense of religion you can see that having truth, as you know, religion - re -ligion, a re attachment to practices, to a realm of people, particularly featured in the sacred episode, which ensconces the essence (as opposed to the arbitrary) presented by the cycles of time, reconstructing, reconnecting, re, the king (Ital), the relatives, the realm.
Perhaps the sacral episode facilitates culture, the cultivated turn, turning back to the systemic essence and homeostasis of peoplehood..
Sacrament takes evaluation into a pattern of trust, beyond the episode and moment, beyond the life span and relationship even, connecting to the time immemorial pattern.
Posted by DanielS on Tuesday, January 6, 2015 at 01:28 PM in Awakenings, Christianity, European culture, European Nationalism, Linguistics, Myth and modernity, Social Conservatism
Comments (7) | Tell-a-Friend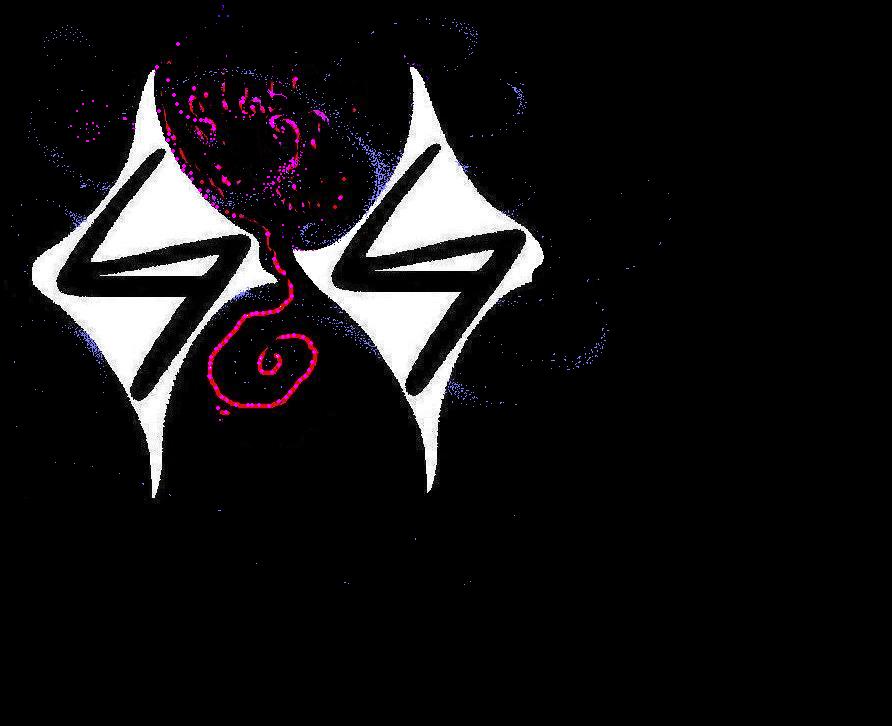 We will continue on moral high ground of our position, advocating all peoples of native European descent, the maintenance of our discreet national and sub-national kinds.
We are separatists, seeking the sovereignty of our peoples, not supremacists seeking to impose-upon, the exploitation or the destruction of others.
​We will continue our course of being unfettered by traditional religions and their ill-fit to European interests.
We will continue to hold the position that Jews are not European and are not a part of our interest group.
We will continue with our quest for homeostasis in European peoples, moving from the more comprehensive social systemic and historical view of our peoples to the deep and close readings that GW gives.
We will be unfettered by Nutzism and any absurd claim that it had the best interests of all Europeans at heart. It can only be dangerously divisive and it is not too much intellectual work to utilize similar ideas as theirs for whatever good they might have been doing while rejecting the obviously destructive ones.
We will be having more interviews and podcasts. In fact, we have three or four on the near horizon:
One featuring GW and Jez Turner promises to be fascinating - two men with long and intimate understanding of the nationalist struggle in Britain.
James Bowery will be having a discussion with Frosty Wooldridge - that will not only be interesting, but important.
Greg Johnson will be talking to us about Heidegger, maybe more. I certainly look forward to that; every nationalist should.
Paul Weston will be talking to us again prior to the elections. GW hopes to support his efforts and we look forward to all going well as Paul has the potential to be an outstanding spokesman for our cause - natives of European nations; and in his case, of course, native Britain in particular.
Those are just a few of the exciting interviews and podcasts on the horizon.
We will be looking to add a few new writers to our staff.
We will also be looking to cooperate with a DNA lab to begin the efforts of "curating" our peoples so to speak. We look for suggestions, which geneticists to use and more.
Let us know how Majority Rights can serve your interests as a person of indigenous European descent. If your suggestion is in good faith and fits within our rather broad parameters we would love to hear from you. It is an honor to serve this cause.​
Posted by DanielS on Friday, January 2, 2015 at 04:57 AM in Activism, Ethnicity and Ethnic Genetic Interests, European Nationalism, Media, White Nationalism
Comments (8) | Tell-a-Friend
Posted by DanielS on Wednesday, December 31, 2014 at 07:19 AM in Activism, Awakenings, Business & Industry, Economics & Finance, Education, European culture, Homeschooling & Adult Education, Psychology, Science & Technology, Social Sciences, White Nationalism
Comments (20) | Tell-a-Friend
by Neil Vodavzny
I got to thinking the other day how come there are so many pulp-derived blogs? It's not just that they're there, it's that they're indispensible. You stumble across them,
and are instantly caught-up in the knowing references and astonishing design/artwork. What, in short, connects the pulp universes – from ERB and REH to Marvel and DC?
For a start, they lend themselves to narrative art – whether spot illustrations or comics. That trait you could say is common to all classics, whether heroes of the Bible or Defoe's Robinson Crusoe, viewing the Bible through a sort of folkloric prism, natch. According to my idea of classical (Go East part 2), there is a playful element and a type of legendary energy – it can't be completely po-faced.
The playfulness captures the heart and invites you into a world which is not too literal, very suggestive and even mask-like – as in the superheroes (Roy Thomas's long-running fanzine is called Alter Ego). Within their universe, the energy is very real and can be fantastically classical, as in Burne Hogarth's Tarzan newspaper strips
Now, the fabulousness of this art is derived from playful energy – a type of artifice. What is this playful energy? Very good question. My idea is it's akin to the question at the heart of religions – a type of unknown or nonsense that is visualised through symbol (only).
Posted by Guest Blogger on Wednesday, December 31, 2014 at 07:08 AM in
Comments (0) | Tell-a-Friend
Morgoth has taken the plunge and set up a new blog:
Lots of good guys commenting there, some of whom are known here at MR.
I'll add it to the links here as well.
Posted by Lurker on Monday, December 29, 2014 at 02:10 PM in
Comments (10) | Tell-a-Friend

Toward a relative social and less sheerly objective view of our peoples
– i.e., in terms of our interests. 2,450 words
For those intelligent minds inquiring without the better of academia's time tested structures in the humanities, but only proceeding of their will to make their way through erudition from their standpoint, their penchant in Western advocacy would have us return to modernity (were it possible) and objectivism.
To the academically inexperienced and untrained advocate of Western interests there are two grand disadvantages.
First, he is not appraised of the sublime workings and analyses of these scholarly apparati as they might be applied in our interests; and secondly, what he does know and hear about them tends to be vast perversions of the notions as passed through Jewish academia and media.
The well meaning Westerner thus sets about to cure us of all this hogwash, and would unbeknownst return us to obsolete tenets of modernity and objectivism - precursors to the very afflictions to our homeostasis that he seeks to cure, such as liberalism.
To him, "objectivism" is good. "Relativism" is bad.
He does not sufficiently appreciate that the analytic framework of objectivism, relativism and subjectivism is not inherently antagonistic to Western interests. The same would apply to a myriad of terms and concepts that have been misapplied against European interests and rather stupidly taken by White Nationalists as such - inherently bad or wrong. It is a temptation and an easy mistake, but a bad mistake – as these are deliberate traps set against European interests unbeknownst to those without a privileged vantage on the working of Jewish academics over these scholarly apparati.
Let me address just objectivism and relativism briefly.
Critique of objectivism ranges from what would correctly be seen as the most brazen and vulgar Jewish sophistry to the most sublime calculations of Heisenberg or Gödel.
However, when I critique objectivism it will tend to be heard by those outside of the academic humanities as if I am disposing of the framework which has yielded such fantastic scientific advances in its entirety, as if I am a Jew looking to make rhetorical tropes the king.
The truth is that there are limits and very real problems for us as a people in the pursuit of mere objectivism. It is among the central elements of our problems.
Plato being granted some permission by Christianity, thus having gravity in our traditions, will incline many to see in this argument a stupid straw man that all is relative. That I am promoting sheer sophistry and relativism. Not. In fact, hyper-relativism is an upshot of objectivism.
On the other hand, there is an aspect of rhetoric called casuistry which has also gotten a bad name from Jewish misuse. However, casuistry proper would take into account the sublime limitation of objectivism, taking the facts yielded by its experience and inquiry indeed BUT then making the best argument that it can on the basis of those facts in conjunction with one's interests inherently social as they are. There is no denial of facts but a prioritizing of them as they accord to human concern. That is right.
Posted by DanielS on Friday, December 26, 2014 at 03:42 AM in Activism, Anthropology, History, Political Philosophy, Social Sciences
Comments (13) | Tell-a-Friend
On the radio page now, Paul Weston, the man who managed to get himself arrested for reading from Winston Churchill's The River War, talks to GW and DanielS about himself, his party, nationalism and the political climate, the nature of UKIP, blogging on the DT, that adventure in Winchester, and (even) the JQ. He's a good guy. You should listen.
Upon Winchester Guildhall, Paul Weston quoted the following passage from Churchill's "The River War":
'How dreadful are the curses which Mohammedanism lays on its votaries!,' wrote Churchill.

'Besides the fanatical frenzy, which is as dangerous in a man as hydrophobia in a dog, there is this fearful fatalistic apathy.

'The effects are apparent in many countries. Improvident habits, slovenly systems of agriculture, sluggish methods of commerce, and insecurity of property exist wherever the followers of the Prophet rule or live.

'A degraded sensualism deprives this life of its grace and refinement; the next of its dignity and sanctity.

'The fact that in Mohammedan law every woman must belong to some man as his absolute property – either as a child, a wife, or a concubine – must delay the final extinction of slavery until the faith of Islam has ceased to be a great power among men.

'Thousands become the brave and loyal soldiers of the faith: all know how to die but the influence of the religion paralyses the social development of those who follow it.

'No stronger retrograde force exists in the world. Far from being moribund, Mohammedanism is a militant and proselytizing faith.'

Paul Weston's "I am a racist"
Posted by Guessedworker on Monday, December 22, 2014 at 02:29 PM in Activism, Anti-racism and white genocide, British Politics, Crusade against Discrimination in Britain, Demographics, European Nationalism, European Union, Free Speech, Immigration, Immigration and Politics, Islam & Islamification, Journalism, Law & Order, Media, MR Radio, Political analysis
Comments (15) | Tell-a-Friend
Posted by DanielS on Sunday, December 21, 2014 at 03:05 PM in European culture, Popular Culture
Comments (7) | Tell-a-Friend

Anti-immigration protests in Rome
People of Tor Sapienza interviewed by Italian TV networks say that they are forced to go out in the morning carrying a knife for fear of assaults, and that in the area every 100 metres there is an apartment building of squatters while "our own people have no home."

They say that men and women are unemployed. A girl says that she's about to lose her job and her mother and brother are jobless, so she's going to ask for the hospitality of the immigrant centre: 30 euros a day, accommodation, food, and cigarette voucher— not a bad deal.
- Enza Ferreri on anti-immigration protests
Posted by DanielS on Thursday, December 18, 2014 at 03:10 PM in Activism, Anti-racism and white genocide, Awakenings, Demographics, Ethnicity and Ethnic Genetic Interests, European Nationalism, Immigration, Immigration and Politics, White Communities & Micro-Economies, White Genocide: Europe, World Affairs
Comments (17) | Tell-a-Friend