Majorityrights Radio > Category: That Question Again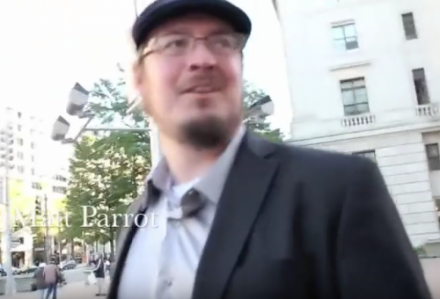 Matt Parrott at NPI.
Summary: A two-part critical examination, conducted by Kumiko Oumae, of many areas of Matt Parrott's Christian traditionalism, from Matt's faith fundamentals as an Orthodox Christian traditionalist and nationalist - in that order - to Matt's views on freemasonry, the relationship of Judaism to Christianity, the pagan past, how religion renews, global baptism, Christian universalism, homosexuality, Africa and the population question, and Syria.
Can I just say, from a personal perspective, that I thought the interview was a success, notwithstanding any hostilities which may have existed prior to it (and since). Kumiko was very well prepped and she did a great job of maintaining a high tempo of relevant and close questioning, to which Matt responded generously.
My thanks to you both.
This is part one: The fundamentals of Matt's Orthodox Christian traditionalism examined, Freemasonry, Judaism and Christianity, the making of religions.
1 hr 22 mins, 75 MB.