Majorityrights Central > Category: Christianity
Brothers, sons of Abraham

Diversity Macht Frei, "Hagar: Ideological capture as a response to the constraints of Jewish ethnic exclusivism", 12 May 2017:

The obsessive ethnocentrism of the Jews has meant that they could never acquire the strength of numbers required for the kind of great undertakings that require a large population, military ventures being the most obvious example. For that reason, Jews have been forced to develop ideologies that recruit other people to their cause, inveigling non-Jews into pursuing a Jewish ethnic agenda through a process of intellectual or emotional capture. The two most destructive examples of this, so far, have been Islam and Communism. *

A few days ago I wrote (link) about the book Hagarism, which describes how the Jews created Islam to recruit an Arab army to aid them in the reconquest of Palestine, having been forced to flee it after a betrayal too far.

In the tradition of Jewish Biblical interpretation, Muslims are identified with the figure of Ishmael in the Book of Genesis. The Islamic tradition, too, recognises Ishmael as the Ur-ancestor of the Arabs. The Genesis episode curiously prefigures exactly the phenomenon I have described above. In the biblical narrative, Abraham's wife, Sarah, is unable to bear him children. She suggests to Abraham that he impregnate their Egyptian slave/servant girl, whose name is Hagar, instead. This he does, and she gives birth to Ishmael. Later, she is sent away.

Here we see a microcosmic representation of the basic relationship between Jews and Muslims. Just as Abraham cannot (as he then believes) gain a son, Jews cannot gain sufficient numbers on their own. They recruit the prototypical Muslimah, the Egyptian slave, to make up the deficit. And her son, Ishmael, symbolic progenitor of Muslims, shall be "a wild man; his hand will be against every man, and every man's hand against him". The world has been living with the consequences to this day.
"The two most destructive examples of this, so far, have been Islam and Communism." * Of course, Majorityrights would quickly add Christianity to this list. For their purposes, Jews created Christianity as well. In fact, Christianity has paved the way for the destruction of European peoples as it assures the enemy that its believers will not fight back. The fighting aspects of the bible require borrowing from the Old Testament and thus align one's fight thematically with Jewish interests. As such, it has led to the senseless destruction of other non-Abrahamic peoples as well, though they might have been friends and allies otherwise.
Here is the relevant passage (where Judaism gave birth to Islam) from the Book of Genesis.
Ibid: Now Sarai Abram's wife bare him no children: and she had an handmaid, an Egyptian, whose name was Hagar.

2And Sarai said unto Abram, Behold now, the LORD hath restrained me from bearing: I pray thee, go in unto my maid; it may be that I may obtain children by her. And Abram hearkened to the voice of Sarai.

3And Sarai Abram's wife took Hagar her maid the Egyptian, after Abram had dwelt ten years in the land of Canaan, and gave her to her husband Abram to be his wife.

4And he went in unto Hagar, and she conceived: and when she saw that she had conceived, her mistress was despised in her eyes.

5And Sarai said unto Abram, My wrong be upon thee: I have given my maid into thy bosom; and when she saw that she had conceived, I was despised in her eyes: the LORD judge between me and thee.

6But Abram said unto Sarai, Behold, thy maid is in thy hand; do to her as it pleaseth thee. And when Sarai dealt hardly with her, she fled from her face.

7And the angel of the LORD found her by a fountain of water in the wilderness, by the fountain in the way to Shur.

8And he said, Hagar, Sarai's maid, whence camest thou? and whither wilt thou go? And she said, I flee from the face of my mistress Sarai.

9And the angel of the LORD said unto her, Return to thy mistress, and submit thyself under her hands.

10And the angel of the LORD said unto her, I will multiply thy seed exceedingly, that it shall not be numbered for multitude.

11And the angel of the LORD said unto her, Behold, thou art with child, and shalt bear a son, and shalt call his name Ishmael; because the LORD hath heard thy affliction.

12And he will be a wild man; his hand will be against every man, and every man's hand against him; and he shall dwell in the presence of all his brethren.

13And she called the name of the LORD that spake unto her, Thou God seest me: for she said, Have I also here looked after him that seeth me?

14Wherefore the well was called Beerlahairoi; behold, it is between Kadesh and Bered.

15And Hagar bare Abram a son: and Abram called his son's name, which Hagar bare, Ishmael.

16And Abram was fourscore and six years old, when Hagar bare Ishmael to Abram.
Prior to Kumiko having mentioned "the Sailer strategy" on the previous thread, I had planned to put up this post comparing "the Karl Rove strategy" with "the Steve Sailer strategy" in the Jewish playbook. Even though she would elaborate upon this far better than I could, I trust that she'll recall that it was I who first brought "the Sailer strategy" to her attention; and allow me to go ahead without the charge of having jumped her train (in fact, I've wanted for her to do this article).
Obviously Netanayhu's preferred candidate at the turn of the century was George W. Bush, as he could be manipulated by Wolfowitz to pursue the neo-con agenda in Operation Clean Break to secure the realm around Israel; a plan to use the US military to effect regime change in Israel's threatening neighbors - Iraq's Saddam Hussein to begin with. If playing to the Hispanic vote via the "Rove strategy" could gain W. the White House, then so be it. That was expedient for Jews. Anything to get Bush in there.
Having inserted Bush, the US military was used as planned to pursue Israeli interests to its disastrous ends. The neo-con agenda would continue to be squeezed for all it was worth through Obama's Presidency - despite his resistance to antagonism of Iran as per Brzezinski's mentorship, with Hillary in The State Department, regime change was effected in Libya and Egypt ..perhaps even the awkward campaign in Ukraine fit into that agenda under her State Department successor (((Kerry))) - it would seem so, given the campaign's Jewish nature and initiators: The Ukrainian regime change spearhead was Victoria Nuland and her husband, Robert Kagan, was a Clean Break insider.
With the Neo-Con agenda of Levi-Strauss and the Kristols having been "solution enough" to make for increasing problems - that is, creating discontent enough among the goyim on the home front, it was time for Frank Meyer's Paleocon movement to be re-branded, via Paul Gottfried as "the Alternative Right", and slipped to White right wing reactionaries to the Neo-Con agenda and the "Rove strategy." They were to adopt the oppositional "Sailer Strategy" of a unified voting block of White and Jewish paleoconservative interests, a Judeo-Christian union used as a nostalgic "conservative" tranquilizer while diverting any blame from Jews and right wingers onto Asians abroad and Hispanics domestically; further, the Sailer strategy rallied the so called Alternative Right coalition against them under a broader diversionary red cape of "enemies", an over arching enemy called "The Left."

Unz Review, "Will Trump be Good for the Jewish People? by Steve Sailer", 7 Dec 2016:

Much of the hysteria sweeping the fraction of the country that voted for Hillary Clinton originates in understandable Jewish worries about whether the rising tide of populist nationalism will be good for Jewish people.

Note the disparate media treatment of Trump's two Steves. The press has gone nuts baselessly tarring the working-class Irish-American Stephen Bannon, Trump's strategist, as anti-Semitic (in reality, Bannon helped bankroll Seinfeld), while largely ignoring Jewish-American Stephen Miller, Trump's brilliant speechwriter and warm-up act, because he doesn't fit into the Narrative.

While unfair, it's reasonable for Jews to feel uneasy about Donald Trump's promises to bring change to a global system under which, whatever its failings, Jews have prospered more than any other ethnic group.

Burkean prudence advises the people on top to be cautious about proposed changes. After all, they have the most to lose.
You are beginning to see why my White Left Ethnonationalist platform is being resisted with every turn.
Now then, why do Regnery and Spencer take this position as "Alt-Right" against the quote "Left"? Well, you need to begin with their good fortune, the hubris that spawns in the wish to believe oneself a self made man, and put it together with the question of why Jewish interests would also want to take a position against the quote, "left."
Jewish interests have had disproportionate power and hegemonic influence through seven key niches:
1) Media 2) Money and Finance 3) Academia 4) Politics 5) Religion 6) Law and Courts 7) Business and Industry - and with all of this, US military as well.
With the Alternative Right and Lite sufficiently hoodwinking people on behalf of Jewish interests against the "the left" they could also divert attention away from the immigration problems created by Jews and their right wing coalitions, and onto so called "social justice warriors" - to be otherwise called "leftists" in the media, these typically White liberals are trained in the collusion of Frankfurt school (cultural Marxist) guilt trips to attack and be annoying to Whites. But let us please move beyond such frivolous diversion, opposition to gay marriage and moldy locks, etc. and into the important substance of negotiating racial separatism despite Jewish imposition of integration and right wing complicity:
The best way to organize against the unaccountable hegemony of Jews, complicit right wingers, their black and Muslim thugs and compradors is in Left ethno-nationalism, not only for Asians and Amerindios, but also for Whites ..a coalition of the three would be most effective; and most fearful to Jews. Particularly the White ethnonationalist left and especially in coalition with the other two groups. Thus, they will put every obstacle in its way and silence it at every turn.
Operation Clean Break is not nearly completed. Trump's campaign was initiated and made viable with his willingness to dismantle the Iran deal. Iran and its ally Syria being the next steps in Operation Clean Break.
Having installed the new right wing Jewish functionary that is Trump largely for that aim and having diverted White dissent into a disorganizing, dehumanizing and ultimately misdirected demonization against "the left", Jewish marketing interests have thus far been successful in silencing Left ethnonational opposition and have done their level best to rupture its coalition.
Right wing reactionaries have served their function by means of the re-branded paleoconservatism that is the Alternative Right against the demon organizing left. Alt-Rght functionaries are discarded where hapless, bought-off with celebrity where in/convenient - Kumiko cites an instrumental quid pro quo achieved through Kevin MacDonald and Sailer, which we found would reach Bannon and Steven Miller - Jews are free to pursue their agenda more than ever through Trump and his Jewish entourage that they put into power. Not only can they direct foreign campaigns against their chosen enemies, but they can also direct enemy lines at their discretion domestically as well; which is the special difference of the Jewish movement known as Paleoconservatism - it offers "conservatism" that consolidates Jewish jurisdiction - such as Christianity, but not only; it could be science (A Troublesome Inheritance), or the civic patriotism of Trump's "make America great again movement", but it is a "conservatism" designed and promulgated to be conducive to Jewish interests.
With the Sailer strategy, Paleoconservatism re-garbed as the Alternative Right, the gimmicky marketing expertise of Jewish firms on Madison Ave., Alt Right celebrities have been equipped with "red pills" "black pills" "indigo pills" to go against "social justice warriors", "the left" and to troll our would-be allies as "anti-White", etc.; with this stuff, Jewish interests, duplicitous White right wingers or just plain White right wing dupes have largely mis/represented White interests as being somehow aligned, if not with Jewish interests in diaspora, then with the Jewish jurisdiction of Judeo-Christianity and Zionism.
There's every reason to believe that Jews would like to divert White American animus strictly toward Amerindios and Asians, and ramp -up their hatred toward us. Just as they'd like to divert European animus strictly toward Islam and vis a versa. But there is a difference in the necessity to over-come the bullshit, and misdeeds of Jews and right wingers as best we can to establish harmonious if not cooperative and coordinated interests with Asians and Amerindios against our enemies; while alliance with Jews, Muslims and blacks is only a fool's errand. It is Jews and right wingers, a.k.a. liberals, who've imposed blacks and Muslims upon us; and nobody needs that.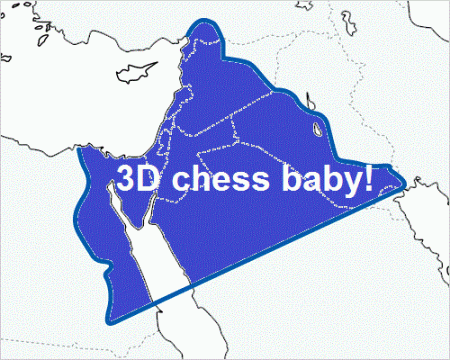 The Greater Israel Project
For one salient matter, The Silk Road runs through Iran, which will increase its liberalization and business power in opposition to Israeli control of the region - its greater Israel project.
This would also hurt Israel's first fall back position and assets in the Russian Federation, as it would lower oil prices and thus effect the primary bargaining chip at their parasitic disposal.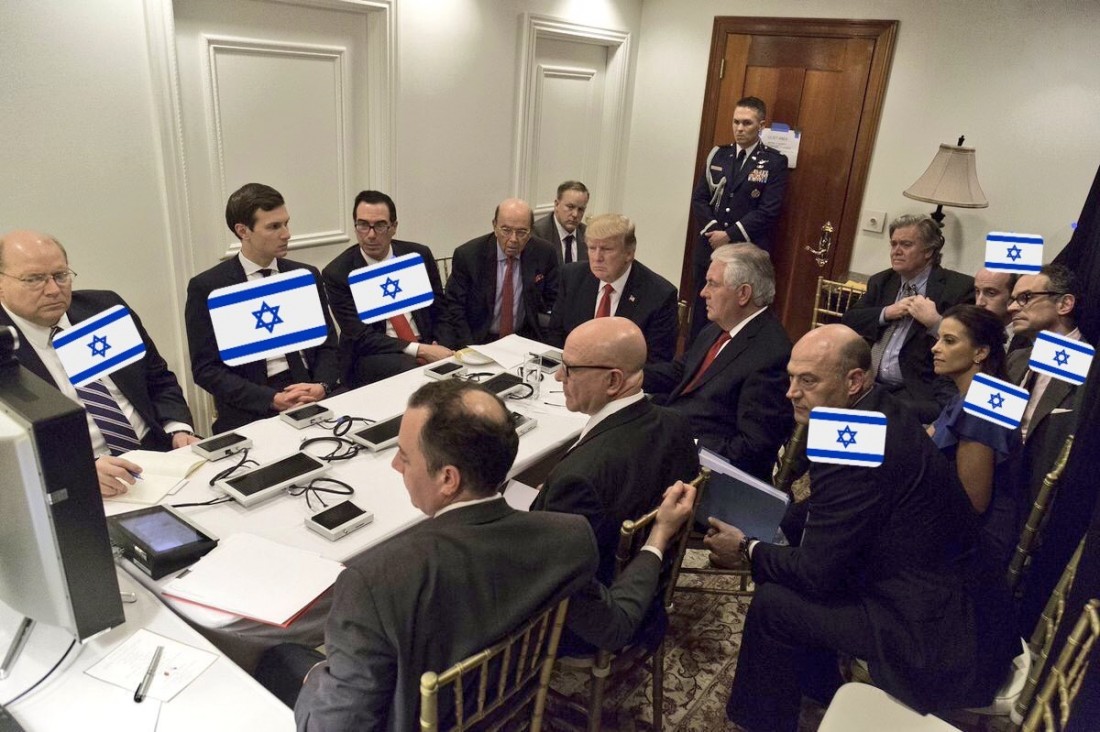 Mossad asset Donald Trump - you may as well put an Israeli flag on him too, as he has rendered the US Presidency fully a Mossad asset now - leading the charge on Israel's behalf, his cabinet filled with additional Israeli assets, it scarcely has to buck the presence of a few goyim: convenient Putin crony, "god willing", Rex Tillerson looking very much out to lunch when not serving in his primary function as oil liaison to the Russian Federation. Reince Priebus is invited to leave and make way for yet another kosher member, to move the Cabinet's make-up nearer to 100% Jewish. Steve Bannon can remain in the background, already as shabbos goy, subservient in a view configured to be conducive to Israeli interests and against its enemies.
Buzzfeed, Steve Bannon: "The Judeo-Christian West versus atheists. The underlying principle is an enlightened form of capitalism, that capitalism really gave us the wherewithal. It kind of organized and built the materials needed to support, whether it's the Soviet Union, England, the United States, and eventually to take back continental Europe and to beat back a barbaric empire in the Far East."
He is no opposition, he represents the Paleocon voice of "restraint", preening the narrative for shabbos goy, providing speed bumps to help the likes of Kushner to realize when he might be going too fast to get the shabbos goyim more fully on board with an Israeli view.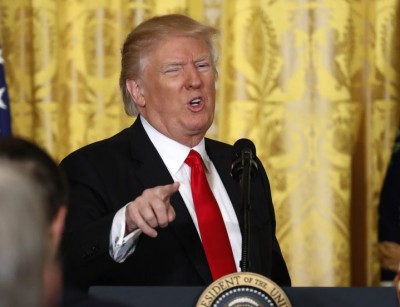 Upon Trump declaring critics, "fake news" as "enemies of the people",
Political Cesspool
advocates jailing along Sedition Act
Upon Trump declaring 'fake news' media 'the enemy of the American people'
Independent, "Donald Trump says 'fake news' media is 'enemy of the 'American people", 17 Feb 2017:

Donald Trump has branded his critics in the US press "not my enemy" but the "enemy of the American people", in a tweet that came a day after he launched a sustained attack on the media during a White House press conference.
The Political Cesspool advocates "locking them-up" - i.e., Trump should jail creators of "fake-news" in accordance with his oath to defend The U.S. Constitution against "enemies both alien and domestic." Note: The US Constitution has no explicit means to defend racial biological systems, but facilitates means to destroy them.
Pursuant of The Alien and Sedition Act and his sworn oath upon Inauguration:
The Political Cesspool Podcast, 2/18/2017

Hour 3

James [Edwards] and co-host Eddie "The Bombardier" Miller offer legal remedies available to the Trump administration for combating the media and other radicals who violate the boundaries of the Constitution and the First Amendment.
The Political Cesspool is a key tent of the (((Alt Right))) tentosphere, representing the bible-thumping, patriotard American South; this tent is CENTRAL to the paleocon basis of The Alternative Right: If you want to gauge who can always be deemed acceptable for the audience of the Regnery Circus (The Alt Right), think in terms of who might appear as a presenter or guest on the The Political Cesspool.
Ibid: The Political Cesspool Podcast, 2/18/2017

James Edwards (0:52): What we're going to focus on in this hour in depth, just me and Eddie, just yours truly and "the bombardier", we are going to talk about the fact that Trump declared the 'fake news media' [to be the] 'enemy of the American people.' Here's a direct quote, he said: "The media is the enemy of the American people." If they are an enemy of the American people, they are also an enemy of the state. What do you do with enemies of the State? This third hour, yours truly and the bombardier are going to be offering legal remedies available to the Trump administration for combating the media and other insurrectionists, other radicals who violate the boundaries of The Constitution and the First Amendment. In the third hour of last week's show which I thought was incredible!, Eddie made mention of The Alien and Sedition Acts that were put forth by John Adams way back in 1798. I've been thinking about that ever since Eddie brought it up. Eddie said, "Trump needs to lock-up the press." I said if you lock-up the press you're going to get impeached. He said then you lock up the Congress also.

Eddie Miller (1:59): Absolutely, absolutely!

James Edwards (2:00): Alright, so! We're going to start there. Now that may sound reactionary to y'all..

Eddie Miller (2:09): I hope so.

James Edwards (2:09): ..and certainly it is reactionary, it is reactionary compared to what you would expect from any administration going back many many years, but it is not unprecedented in American history; and again, what we're offering here are legal and Constitutional remedies ..what, the problem with America is, we've become too desensitized and too numb to the treason that its abounds, that abounds in America.

Eddie Miller (2:39): It is treason.

James Edwards (2:40): we've become too numb to it. We have a government that advocates for felonious law-breaking, illegal aliens and terrorists to come into this country without any vetting, without any strictures what-so-ever; we have a Congress and a media that advocates for murdering its own citizens in the womb! How numb must you be?!

James Edwards (3:00): Alright, now, Eddie, you served this country twice as a member of its armed forces. You were a combat medic in Vietnam. You took a, an oath similar to what the president takes when he is sworn-in.

Eddie Miller (3:13): Its almost identical.

James Edwards (3:14): Give us that oath and lets go from there…

Eddie Miller (3:31): Anybody who's ever been in the military did it, you took an oath basically to defend THE CONSTITUTION, THE CONSTITUTION of The United States, not the mom and apple pie, not the Country, we took an oath to defend The Constitution of The United States against ALL, ALL enemies both foreign and domestic.

James Edwards (3:53): Domestic! See, this is the key!


Eddie Miller (3:54): SO HELP ME GOD! We took that oath… the President of the Unites States ....took basically the same oath. He swore, he swore on the bible to fulfill the office of the The President of the United States and 'to defend The Constitution of The United States against ALL enemies both foreign and domestic.'

James Edwards (4:21): Domestic is the key because you can be an American citizen and still be in violation of The Constitution, be an enemy of The State, and if you are in fact that..

James Edwards (12:33): Trump himself has declared, the sitting President of The United States has declared the "fake news media" quote unquote the enemy of the American People; if they are the enemy of the State then you have to lock them up; and there is a precedent for that…I even put forth two tweets this week, time for he President to re-visit the Alien and Sedition Acts .. a series of four bills passed-by and signed into law by President John Adams in 1798 that made it harder for an enemy to become a citizen, that was the Naturalization Act; allowed to the President to imprison and deport non-citizens who were deemed dangerous, or who were from hostile nations, that was The Alien Act, and they criminalized the making of false statements that were critical of the Federal Government that was The Sedition Act: so those four acts in harmony were The Alien and Sedition Acts.

James Edwards (18:20): Back to The Alien and Sedition Act ...what can Trump do that is legally and constitutionally sound ..look, complaining about the press, mocking the press, its important, it needs to be done, but action has to be taken, we have four, maybe eight years to set things right because when Trump's out of office there will never be another Donald Trump, there will never be another Donald Trump, there will always be establishment insiders, Trump was a once in a civilization type candidate, so what can he do? He's got to get serious though! and he's going to have to get drastic and I think what we're talking is a drastic measure but it is constitutionally and legally sound.

Eddie Miller (19:05): We've pounded George Soros to death but he's just one of the very few insurrectionists, he needs to recognize the problem, and the problem is that people are calling, people in high places, including the media are openly calling for overthrowing law and order, they're saying, I've seen their banners, I've heard them say, "become ungovernable" ...I'll repeat that, they're calling for people to "become ungovernable." ...

James Edwards (19:50): And its important to show that there is precedent in the office of the presidency to take actions like we were subscribing tonight, er prescribing.

Eddie Miller (20:05): The law of the land has been since 1789 has been the Constitution of The United States
...(20:23) these people are breaking the law, they're trying to destroy the constitution, they're not trying to hide it. ... he needs to come out and call these people, like James said, they, including the media have become an enemy of the state.

James Edwards (20:47): We have four, maybe eight years to set it straight and if he doesn't get radical and I mean radical within the bounds of the Constitution its all for naught and he'll be a blip on the radar and its going to be over after he's done.

Eddie Miller (20:59): And you know what, he's going to have to have these people arrested and put on trial for treason. Because they're trying to overthrow The United States. I'll repeat that, they're calling for people to become ungovernable ....he's got to come in and lock these people up.

Eddie Miller (31:00): I'm going to read this straight out of The Constitution, here is the oath that the president takes: "I do solemnly swear or affirm that I will faithfully execute the office of the president of The United States and will to the best of my ability protect and defend The Constitution and nowadays they added, 'so help me god."

James Edwards (31:35): And if these people are in fact, enemies of the American people..

Eddie Miller (31:37): He has to do it!

James Edwards (31:37): If they're enemies of the American people, they're enemies of the state is an extension of the citizenry… (31: 54) What I'm asking for and I don't want to mince words, is Donald Trump should lock-up as John Adams did with the Alien and Sedition Act…

Eddie Miller (32:05): Any enemy of the state! any enemy of The Constitution of The United States.

James Edwards (32:08): And that includes members of the press and if member of Congress want to Impeach him over that, you lock-them-up too.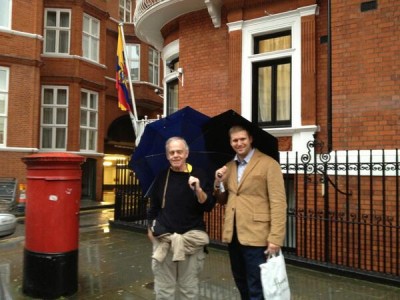 Regnery, Spencer, prime umbrellas of (((Alt-Right))) big-tentosphere
Dear Daniel, I'm a reporter at Reveal News, a news service and public radio program in California. Thanks for responding to my Twitter message.

We're doing some reporting on Richard Spencer and Bill Regnery. I saw the "Richard Thpenther" post on Majorityrights.com, complete with a foto of the 2 of them together, and thought that you could certainly point me in the right direction on some basic factual issues, if you were willing.

So, I'd like to have a conversation. I'm happy to abide by whatever ground rules you set. Here's my bio, if you'd care to check me out, and my contact info is below. Thanks for your consideration, and please let me know how you'd like to proceed.

Looking forward, Lance Williams, Senior Reporter, Reveal from The Center for Investigative Reporting
Before moving on to detail the discussion that I had with Williams, I want to recap the left-right paradigm as it is conceived for majorityrights platform, since Williams was asking for my perspective on matters and since like everything that I've gleaned from academia and niftily re-tooled for our ethnonationlist interests, it has been attacked, no matter how well aimed, how effective and how coherent in those aims. Since I have not been able to overcome this misplaced jealousy, or naivety, bad advice or whatever causes the intransigence of this contentiousness, I must repeat myself.
Recently, I have been challenged again on the concept of left and right that I use. I refuse to back down and shouldn't back down for the utility and intelligibility of the concept of left and right as I conceive it. It is intelligible, intuitive even, as it underlies patterns of ordinary language use. It only becomes confused and counter-productive as people try to play along with the more "sophisticated" versions (perversions, really) that Jews have spun through media and academia; which the disingenuous or naive have bought into - as they disingenuously/naively see it serving their interests - the more "sophisticated version" puts forth an oxymoronic definition - that the left is synonymous with liberalism - an oxymoron indeed, conceiving a "union" without prerogative of membership inclusion and exclusion; in fact, by this definition, a union would be just the opposite, it is a "union" that would constantly seek the opening of its membership bounds, to never exclude any "scab" as its highest value (to unionize the entire world as members of the union, we can only imagine). The "sophisticated" White response and what the Jews want, what those disingenuous/naively going along with the arrangement of their terms do, is to say, "no, I'm not a leftist, not a liberal, I'm on the right! - and I can prove that I am not a racist. I'm pure, not arbitrarily setting union bounds of my racial group, despite merit or not, I'm basing membership on unassailable, objective facts and merit alone."
Ironically, this objectivist response underpins liberalism itself, the very form of the affliction against racial and national maintenance.
Naturally, any halfway intelligent and conscientious White, concerned for White EGI, is going to be mortified that Whites are going along with this, as it puts precious, circumspect patterns at risk and frightens-away potential membership for its lack of accountability. The Jews know this and they promote White identity as right wing because they know that it is going to deter group loyalty where it does not have them reacting into headlong disaster - a trap, fighting on supremacist grounds, (hubris) where they literally become the bad guys who get into disastrous conflict with those that should be their allies (some of them White ethno-nationalists, some of them non-White ethno-nationalists) - vilified as subhuman, these ethno-nationalist adversaries (nemesis) are nevertheless able to fight back very well, and greatly damage the EGI authoritatively designated by the right as its cause, as their adversaries have the collective moral high ground in the concept of social accountability.

Of course those disingenuously/naively going along with the right wing, objectivist version of nationalism, are veering toward two dubious premises with regard to any claims of nationalism: 1) Where otherwise nationalism is not something that just comes together by the invisible hand of nature as it is supposed to, then one or a relatively small number of leaders will assert what is the national group and direct it by their authority which 2) Tends toward limited accountability, as their purported merit for the position is the result of sheer factual (gawd given or sheer natural) merit to make assertions of themselves - it "just wound-up that way" as a result of (gawd given or sheer) nature; and again, the same would supposedly hold true with group and national boundaries - they are supposed to hold up basically because of sheer nature (or gawd). It is a tendency to want to de-emphasize social accountability (to want to have unassailable warrant, to ascribe to oneself innocence/to be unburdened of guilt and responsibility); and to see outcomes as a result of one's sole agency and sheer nature; while minimizing any joint construction and negotiation of those outcomes.
Quite naturally, such a fool's game as this, bereft of social accountability as it is, and has been, is a sucker's game that the Jews (and others, but the Jews most importantly) can take advantage of: it is ripe for them to find some White "leaders" and buy them-off or otherwise hoodwink them into leading, in accordance with Jewish interests, the White sheeple - who naively buy into the right wing, objectivist, "that's the way it isness", and less the matter of social construction and accountability that would allow them to effectively maintain their group defense, or even individual defense, ultimately - deliberate designation, delimitation of group boundaries, would immediately correspond with a form of unionization (you are in the union or you are not); an idea underlying any considered concept of "Left." Whereas the disingenuous and naive go along with the Jewish arrangement of the terms, i.e., that "the left" means unionization only for non-Whites and those antagonistic to White men and their bounds - a prohibition of unionized boundaries for Whites, this is of course an absurd contradiction for Whites - from their end, it is liberalism: a prescription to rupture would-be unionized boundaries, borders, and the social accountability that would facilitate those boundaries and borders by contrast to sheer liberalized mishandling.
Lets pretend for a moment that people are not so retarded as to not be able to understand that and move on.
By contrast, what I have diagnosed as the concept of left nationalism within ordinary language and sustaining a consistent pattern of understanding, making consistent sense, is that: The moment one recognizes the truth by contrast - that we are in interaction, have some social connection and social indebtedness for the origin and maintenance of our manifest form of existence, therefore some responsibility and accountability; further recognizing that we make things together with other people, more or less - more, when we are more obviously responsible for a joint construction and less, but still some, in the agreement of how the more brute facts come to count - we are in the realm of the social and acknowledging the potential for accountability. And once we are in the world of accountability, we are in the world of delimitation, where not just anything goes. We are recognizing social responsibility and then the possibility that we have responsibility more to some than others - more responsibility to those within the "group", the group designated by consensus and negotiated authority; including responsibility to those deserving of membership but requiring incentive to remain loyal, though they are not on top of the game and ready for higher organizational roles at this time.
In sum, leftism is about recognizing the inextricable reality of interaction, social indebtedness and responsibility, therefore the motion for unionization as a means of accountability and group maintenance, designating out-groups and in groups thereupon, with social accountability as such. Nationalism, ethno-nationalism and racial defense, are a matter of larger scale unions.
Rightism is a motion in its ultimate trajectory toward unassailable warrant in objectivity or divine ordinance, to reduce social accountability through purported objectivity, supra-social principles or divine will. Now, one might object that rightists can be nationalists, or responsive to social needs. What I would say to that is that the moment they are doing that, they are doing a "left thing", they are going into the social world and its accountability, left nationalism, but without the premises that would solidly ground and sustain group systemic maintenance inasmuch as they retain rightist premises as their ideal and their aim, the lack of accountability thereof; as such, they are primed for subversion by people willing to use the leverage of collaborative agency against them.
Now lets see how this concept played out when I was queried by "RealNews" senior reporter, Lance Williams.
Majorityrights.com

Dear Daniel,

I'm a reporter at Reveal News, a mews service and public radio program in California. Thanks for responding to my Twitter message.

We're doing some reporting on Richard Spencer and Bill Regnery. I saw the "Richard Thpenther" post on Majorityrights.com, complete with a foto of the 2 of them together, and thought that you could certainly point me in the right direction on some basic factual issues, if you were willing.

So, I'd like to have a conversation. I'm happy to abide by whatever ground rules you set. Here's my bio, if you'd care to check me out, and my contact info is below.

Thanks for your consideration, and please let me know how you'd like to proceed.

Looking forward.

LW

Lance Williams
Senior Reporter
Reveal from The Center for Investigative Reporting
1400 65th St. Suite 200
Emeryville, Ca. 94608
https://www.revealnews.org/
office: 510-809-3175
cell: 415-298-2317
Naturally, at this point, I looked at the RealNews outfit's website, took note of who headed and staffed it, what their basic mission is - obviously very Jewish, very anti-White (pardon the term, as it is misused by those who would misrepresent White ethno-nationalism), very involved in Jewish headed, non-White coalitions, antagonistic to White ethno-nationalism and its necessary alliances.
First on the list: Colored guy, perhaps mixed Semitc origin:
https://www.revealnews.org/author/aaron-sankin

Aaron Sankin
Reporter
.(JavaScript must be enabled to view this email address)
@asankin
415-786-0793
Second on the list, Jewish guy:
https://www.revealnews.org/author/aaronglantz

Aaron Glantz
Senior Reporter
.(JavaScript must be enabled to view this email address)
@Aaron_Glantz
510-982-2967
Third on the list,
Colored guy, who is apparently often assigned to do the audio interviews:
https://www.revealnews.org/author/al-letson

Al Letson
Reveal Host
.(JavaScript must be enabled to view this email address)
@al_letson
510-809-3160
And on it goes; eventually the list comes to Lance Williams, who requested to talk to us and politely did just that (I don't know if he's part Jewish or not, but he clearly doesn't have a big problem working with them):
https://www.revealnews.org/author/lance-williams/

Lance Williams
Senior Reporter
.(JavaScript must be enabled to view this email address)
@LanceWCIR
510-809-3175
The list goes on like this, apparently having some Whites, obviously liberal, a strong representation of those who are not White males, but it is well over-represented by Jews in its staff and at its leadership.
Executive Director:
https://www.revealnews.org/author/robert-j-rosenthal

Robert J. Rosenthal
Executive Director
.(JavaScript must be enabled to view this email address)
@rosey18
510-809-3162
Chair:
https://www.revealnews.org/author/phil-bronstein

Phil Bronstein
Executive Chair
.(JavaScript must be enabled to view this email address)
Bronstein! I'm not sure if he's related to Trotsky, but!

Here is what I prepared, and in fact did say to senior reporter Lance Williams of Revealnews:

First, please let me say a few words about Majorityrights' platform as I've taken it, because it will quickly come to the point of how I have developed it as a corrective to the kinds of errors being made by The Regnery circus, NPI, Richard Spencer and the Alternative Right.
Majorityrights (at this point) advocates White/European ethno-nationalisms and sees itself as allied with Asian and Indio ethno-nationalisms. It does not identify with Jewish interests, as if they are White, it treats them as a separate racial category, outside of the White/European race; and, in fact, does not identify with Abrahamic religions at all - seeing them as destructive [providing maps destructive] to ethnonational interests. It does not identify with Nazism or any kind of supremacism or scientism - by scientism, I simply mean the notion that sheer "nature" and "objective" science should decide our course of action without individual and social correctives and cultivation. We are not Alternative Right, not Right wing in any sense as I conceive right and left to be: The right and with it, liberalism, is based on an idea of objectivism which is short on accountability - "because that's just the way it is according to natural or divine law." It lends itself to disingenuousness and hubris among elites and to naivety in the masses.
The left - a White Left Nationalism and any ethnonationalism as I hold it to be properly defined, is about accountability to the full social group as maintained through a form of unionization - that puts it in contrast to the universalism and pretenses of objectivity of the right; because there are in groups and out groups - you are in the union or you are not and the union - it looks after your relative interests as a member, not solely because of what is deemed your objective merit. It is a perspective which looks after the rank and file, to ensure that they are treated fairly and have incentive to maintain the union even though they may not be on top of the game or marginalized somehow, to make sure that they do not facilitate scabbing of the union so to speak; but it keeps a particular eye on elites, to hold them accountable to group systemic interests, to make sure that they do not betray us since obviously they are capable of doing the most damage. That concern is bringing us to people like Regnery, Spencer and those in the Alt-Right.
Because they take these right wing positions that we reject, positions which people cannot take or are justifiably afraid of, it turns-off a broad base as it is an incompassionate, insane and stupid position; but in order to try to connect with the mainstream and populism, they are forced to cobble together coalitions upon a tacit agreement to tolerate one another's anti-social positions as such - whether its holocaust denial or supremacism, some sort of nutty Abrahamic religion; or, what is stigmatic from a White nationalist point of view, acceptance of Jews in their alliance. These cobbled-together anti-social coalitions of the Alt-Right I call the Alt Right tentosphere - a big tent of different tents. Some tents are completely friendly with Jews.
The template of running the gamut from Nazi sympathy to working with Jews and some members actually being Jews is completely consistent with Regnery, his publishing history and what I see as this strategy of Jewish alliance for shepherding masses into this tentosphere of the Alternative Right.
Now, the concept of the Alternative Right goes back to a 2008 article, edited by Richard Spencer, written by Paul Gottfried (who is Jewish); and with it he was trying to counteract the headlong destruction of Whites who could be valuable to Jewish interests and what he calls "Western values", including Judeo-Christian values as he saw them being destroyed by means of a trajectory from Irving Kristol to the Neo-Cons; a trajectory that did not place enough emphasis on stabilizing enough useful idiots among Whites - the means to keep Whites from reacting too much and to be maintained as useful idiots for Jews was called paleoconservatism - it began with Frank Meyer, a Jewish scholar who shaped Reagan's so called conservatism: Its not really a whole lot more conservative than the neocons because all it does is maintain capitalism (i.e., maintain a liberal economic system), maintain Judeo-Christianity (which for Whites is liberal - moral liberalism, altruism), pay some lip service to the wonderful culture of the west; while allowing for genetic arguments upon which Whites can survive on an "objective" basis; thus the selection for the relative interests and ways in which these useful idiots will be deployed and intermarry will remain with the Jews as the organizing factor among a right wing elitist cadre.
You're witnessing that in Trump. But we need to say a bit more before we move onto Trump.
Now then, why do Regnery and Spencer take this position as "Alt-Right" against the quote "Left"? Well, you need to begin with why Jewish interests would want to take a position against the quote, "left."
Jewish interests have had disproportionate power and hegemonic influence through seven key niches:
1) Media 2) Money and Finance 3) Academia 4) Politics 5) Religion 6) Law and Courts 7) Business and Industry.
Naturally, they don't want organized peons criticizing, dismantling and taking away that power. So what do they do? Well, of course, they look toward the old faithful sell-outs among the White right-wing elitists - offer them deals in turn for compliance, ease their conscience with the objectivist arguments they've always coveted as unassailable warrant, "these are just the facts of life"....and "say, by the way, you've got money, want to keep it and have even more, don't you? You can continue to do well for yourselves ..and you hate those 'lefties' anyway, complaining that they want some of that too, so lets organize a coalition, a "movement" to be popularized against the left. ...make it real stylish and edgy ...appeal to those disaffected millennials in their internet bubbles, we'll call it 'The Alternative Right".
Of course now, a major left unit, left union so to speak, would be the union of ethno-nation. And the Jewish and right wing objectivist way to disrupt that unionization is to encourage right wing reactionary populism and its corollary reactionary liberalism.
Now then, again, Majorityrights platform is conceived so that a proper ethno-nationalist view is not buried by the Regnery circus (as our GW aptly calls it), not buried, enmeshed in what it has been doing with The Right and the Alternative Right.
They are only doing quasi ethno-nationalsim as it is perverted through objectivism and coalition with Jewish interests: fighting against social accountability, going along with the Jewish prescription of trying to represent White interests through right wing means.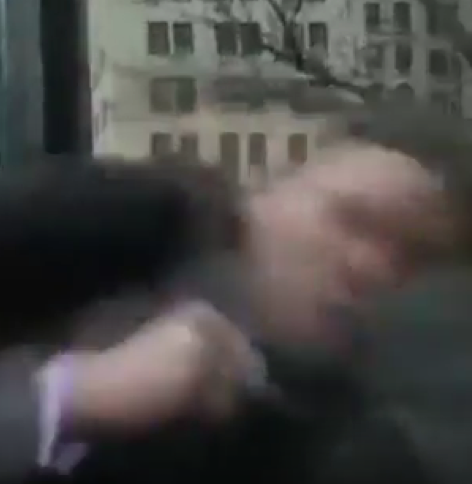 AltRight Radio, "Counter Signal - 2 - The Bannoning", 6 Feb 2017:
(21:00) Charles: Yeah, so, we got kicked off of Reddit. I was one of the moderators there. I organized all of the "ask me" anythings. We got kicked off of Reddit for sharing the researcher bounty that was looking to identify the antifa that attacked you, Richard.

(29:00) Richard Spencer: To kind of transition to a bigger issue. We're in this weird state, if you will. Everything that has happened in a way that I never imagined it would happen, basically. I never imagined Donald Trump would be memed into an Alt Right hero. ...We have this weird situation where there's been this top-down revolution in the Republican party. Donald Trump is soui generis; and he has some people who are on his side: obviously Bannon and (((Steve Miller))) are kind of (sigh) they're definitely not Alt Right but they're hard, they get it at some gut level and they're behind him and pushing him to do this:
[Jewish paleo-nationalism as opposed to Jewish neo-conservatism]

(30:50) Richard Spencer: So, there's this weird top-down revolution that's going on; we can say that Donald Trump has all this access to directly reach the people through Twitter and Youtube and his celebrity and so on; but at the same time this is going to be really, really hard because he is going up against every institution in society. He did a travel ban that is total weak-tea. I'm not bashing Bannon and (((Miller))) who are behind it at all, I'm just like kind of like challenging them, challenging Trump.
(31:45) Richard Spencer: It's a start of something; and obviously the left is freaking-out; they're losing they're shit because it is the first time that they've seen a White man stand up to the world and say, "no, we're not helping you, we're not declaring war on your behalf, you're not coming here, no, this is our country, sorry, but your out of your own country, bye bye"; and they cannot take that, a White person saying that drives them fucking nuts….and so that's where we're happening, that's what's happening, we're in this weird situation, we're winning on this top-down level from the Presidency. But in terms of all of these institutions, in terms of the digital institutions, in terms of society itself, like we're, I can't say that we're winning. We are triggering them, we are freaking them out, we are fighting back against them maybe for the first time in a long time. But we're not winning.
(32:44) Richard Spencer: You know, they are fighting-back too, the antifa are getting hard-core. They are attacking Milo for god's sake. ..and they are attacking us in the streets. ..ah, the digital, Silicon Valley people are kicking us off of platforms, like they're, the Empire is striking back as well, we're just in this very strange situation that I, again, that is totally unpredictable and is also unpredictable going forward. I don't know how this is going to play out. ..it is precarious to say the least. We are basically losing and winning and fighting back and getting fought-back against really hard in ways that we never had before.
[Blending Alt lite with Alt right]:

(33:30) Charles: Oh, this is how you get Caesar. They are so hysterical, I mean, when they're saying that people like Milo Yiannopolis, is a gay, Jewish, race-mixing, libertarian; and they're putting him along side Adolf Hitler; it's just so bizarre, it's like you guys have lost your shit. They're not just attacking Richard Spencer anymore, they're attacking Gavin McInnes, they're attacking Milo Yiannopolis, they're attacking normal, like normal people, like normal Trump people, at their little airport protest over in Portland…there was a guy who just had a Trump hat and I guess I don't know, he may have said something, but a whole mob of people attacked him, knocked him out, gathered around and were like you deserve it you Nazi, ra, ra, ra! ...it was a very disgusting scene..I've never seen, like that before in my life; and they're literally saying everyone's a Nazi now and you can be violent toward Nazis at the Gavin McInnes protest. A professor at NYU was like, "you fucking police, you're protecting a bunch of Nazis!" ...and its, like, its Gavin McInnes ok? He has a Native American wife, he likes Pat Buchanan, ok? He's not Adolf Hitler. They're just losing their shit so badly.
(35:57) Charles: This is the first time that the right has ever pushed back and they're losing it.
(36:07) Richard Spencer: Whether this is due to social mood, or what have you… Bannon, as well, is interested in this fourth turning concept…it seems every thirty to fifty years or so there are these points where there are these paradigm shifts and people recognize it in their gut ...and they react to it and that's when violence returns ...the inter-war period was a very clear example about this ....political violence, street violence, ideologies, I don't like the word extremism, but compared to the bipartisan consensus of the 1980's yes, it was kind of extremism. Very different visions of the world were clashing. You have a similar situation three decades after in the late 60's and 70's…where again, violent action, underground societies, bombings, again, a lot more things were in question, people were willing to do things. .. and as I grew up, I was born in 1978 so I grew up in the 80s and the 90's, all of that stuff seemed totally impossible. The notion that you would kill someone over politics was basically insane. It was unthinkable. ...now it is clearly thinkable. There is no doubt that at one of these future events, whether it is I speak or whether its an NPI conference or whether its Gavin McInnes or whether its like Steven Crowder, there's going to be blood on the fucking street, there is going to be deaths due to politics. That is something that everyone just assumed was over, but its back. There does seem to be a very intensely negative social mood going on and I think there is also this demand, and it comes from both the left and the right, this radical demand for a new paradigm, and we're a part of that…. I was actually joking, but the Alt Right actually does have something in common with the anti-fa.
[That's right, they're both controlled opposition]
[Now to wrap up the friend enemy distinction as Jews would like to develop it]
(56:56) Richard Spencer: This is the way I would end it [wrap-up the podcast] one aspect of the civil war, at least as I would see it, is that ultimately it becomes two sides; and we are seeing that…what I've been used to, my career in this, has basically been… like your fighting two battles, on the one hand you're fighting the left and the liberals, but I always viewed the real enemy as the phony right, like that's the real enemy that you have to displace and destroy, the phony right, they're the ones preventing a new right, a different right, an Alt Right from emerging…and so that's how I viewed it… what's happening now, I think is a different dynamic….and that is that we're getting pushed-onto the same side, whether we like it or not.

It's like the type of Alt Lite moral signalers, who want to talk about how un-racist they are, how Trump is going to be great for everyone, whether you're a Korean shop owner, an African American or an Indian immigrant, we're all going to be making America great again, that is just, I'm sorry, that is really quaint and kind of fun for you know, Cernovich. ...but that is all just total objective nonsense ..no one is going to take that seriously, like it's already over. Basically, the Alt Lite people are going to be attacked by the exact same people for the same reason [is this sounding more like plan than a prediction to you too?], using the same language and ideology as Richard Spencer or David Duke, or literally Hitler would be attacked by these people. You cannot differentiate yourself. There will ultimately be two sides ..at the end of the day, even they (honest liberals who would condemn anti-fa attacks) will be pushed onto the same side.
(59:23) Richard Spencer: And that's where we are, we're getting pushed onto two sides; and that is also a sign of a civil war. This isn't some market place of ideas, this is a civil war where one side will win and one side won't.
(59:44) Charles: Well, to purposely misquote Richard Nixon, we're all national socialists now, when libertarians and cuckservatives and the likes of Bill Mitchell and Mike Cernovich, Gavin McInnes are compared to Adolf Hitler, it's a preposterous time to be alive.. that's where we're at right now, the "basket of deplorables" is now the basket of Goebbels. .. we're past the point, we can't have a reasonable discussion. So when you hear Paul Joseph Watson in his British accent or whatever it is, talking about "oh, the 'tolerant' left, oh my, they just don't want to have a discussion." You're right, they don't want to have a discussion, they want to fight you, they want to kill us all. So what do you say, Paul, do you want to join us? Do you want to fight back? Or do you want to get beat up?
(101:06) Richard Spencer: The irony is that you and I would literally have a discussion with Paul Joseph Watson.. whereas the other side won't. ...there's a reason for that ..whatever you want to say about Paul Joseph Watson or Milo or whatever, we can talk with them .. there's a compatible aspect to what we're doing, we're kind of like left and a right in a way.
(102:47) Richard Spencer: In terms of the Alt Lite, I can only imagine that a lot of them are waking up to this obvious reality
(102:59) Charles: I think they are. (((Lauren Southern))), I think, just made a video saying that it's time to fight back.
(103:07) Richard Spencer: Yeah
(103:07) Charles: and it is, if you're being attacked by these people, you have to defend yourself.
(103:15) Richard Spencer: Absolutely. Well, anyway, lets leave it on that note; this was great; unfortunately Andrew had to leave us a little bit early; yeah, so, we're back and we'll be doing this regularly. So, get ready. I'll talk to you soon Charles.
(103:37) Charles: I'll talk to you soon, Richard.

TRS, "Beyond The Wall Episode 6: Interview with Lawrence Murray", 2 Jan 2017:
TRS says: Hello Goys!
At TRS, Lawrence Murray (pseudonym) talks to two Mexicans. Murray, a writer for TRS, has given several clues (in this interview as well) to lead one to suspect that he might be Jewish himself - at least tasked with trying to soften attitudes toward Jews and Zionism, leave them certain outs, if not being Judeophilic. He was also the one responsible for their Castizo article, apparently meant to soften the blow of mixing Whites, Indios and blacks. Whatever the case, with the Mexicans he covers topics that those who actually are dealing in good faith need to consider: "The bad Jews" (as opposed to the "good", Zionist ones, as these Alt-Righters propose the distinction), those Jews who are against Trump and the Alternative Right false opposition. Another matter discussed is world demographic population trends - relevant to this thread is a mention of Chinese population in Vancouver and New Zealand. Also discussed are Indio, Mestizo and "Sambo" (Castizo) populations for their better and worse, their presence in South, Central and North America.
(43:00) Mexican interlocutor: What we were talking about, the imperial spirit of the British Empire that had, like Larry was saying, that had a government based in London but was trying to be a world government, really fit into the merchant style of the international Jews at the time that they didn't even have land, and it kind of fit into a synergy because at the same time whenever the British empire wanted to conduct new businesses, or get new contacts, or a new route in the merchant enterprise, the could always count on the Jews to have a cousin or a friend, or simply walk into a synagogue and say hey, we come from very far away, we have this plan, who do you know? can you make this work? can you make this happen? and there were kinda Jews everywhere, so it does make sense for the British to synergize because on the one hand, they like the merchant cast, international Jews, and at the same time, the British like the amount of contacts and the kind of a-priori expansion that the Jews had around the world. So, I think that kind worked both ways.
Lawrence Murray: Yeah, the British, oddly enough, if you look at the time of the first world war, actually had a sense that the Jews were powerful. Like, they actually had that ethnic awareness. Part of the reason that the Balfour Declaration is made, you know, the promising of an establishment of an Israeli homeland in Palestine, part of the reason why the Prime Minister and the Cabinet go along with this is because they believe by offering this as sort of a gift to the Jews, the international Jewish community will side with Britain and help them out. So, they were actually aware of Jewish power, but by then the empire was on its way out anyway..so it's kind of interesting, they don't really grasp it until it gets near the end, how powerful the faction they're dealing with; and by the time that the British empire ends, Israel manages to literally bomb its way out of it, which is a fitting end..a bookend to the collapse of the British empire.

The Israelis launch a terror campaign against the British government (laughs), which had given them Israel, in order to become independent, yeah, you know, so that's how it ends.

So, beginning in the 30's an 40's The British started to back-peddle on Zionist policy, where they were going to let Jews migrate to Palestine, because, as it turns out, that made the Arabs angry. And the British, of course, having to maintain the empire, couldn't have the Jews and the Arabs fighting each other within the empire because that's bad for the government because it leads to anarchy; so they started trying to say no, the Jews can't migrate to Palestine anymore, because that's causing tensions and the Jews of course did not like that idea.

(46:07) Mexican: What's the name of the hotel that they bombed?

Lawrence Murrary (pretending to be unsure): I think it's the Hotel David. ..yeah, I believe that's the one.

(46:25) Mexican: There's another aspect that led the British to be so susceptible to Jewish influence, basically the crazy Protestant sects. [Note Jewish angle of directing blame to Whites]

(46:50) Mexican:...you know had this crazy belief about the Jews going back to Israel to fulfill some prophesy…

(47:23) Lawrence Murray: That's why I'd recommend reading not just Kevin MacDonald but also Paul Gottfried, who is Jewish, but I believe grew up in Connecticut and New York; and, you know, he's a paleoconservative writer, so he's not a nationalist but he did analyze in the book, "Multiculturalism and the Politics of Guilt" how there's a chain of connection between you know that northern, New England, Puritan Protestant culture that eventually gives rise to the title of the book, Multiculturalism and the Culture of Guilt, because guilt is such a Protestant thing .. you have guilt and you have salvation and you're sort of born damned…and some of it spills-over to Catholicism as well, but it wasn't the Catholics who brought to America the idea that you have to atone for slavery and discrimination ...Catholics did not found the United States.

(48:31) Mexican: If we come through the current year, as they say…as Larry was saying, there are Jews that are writing about these kinds of things…there are so many nationalists in Israel, and you know, the British people realizing that the, the British empire idea and the world finance idea simply is not working ... now how should we approach the issue? Because, on the one side, we have what we've been talking here, that they they did this and they did that, that they've been doing it, they're probably going to keep doing it, they're going to keep doing it, and its in their blood and all that and on the other hand we see an opportunity to kind of just wheel in all the people, the British people, and even talk to the Jewish people about our understanding this concept of identity and of different nations and of commerce between sovereign nations, not between nations that are ruled under one capitalist global finance system. Should we just ah, should we call it even? and let bygones be bygones? and let the Jews have their own state in the Middle East and let the British you know, obviously keep their land and peacefully dismantle the global financial system without holding any grudges?

(50:10) Mexican: I mean seriously, because there's so much momentum in the Alternative Right and all these things .. I use that term as an umbrella for all the awareness that is coming in the world, even among Jews and non-Whites, so if the momentum keeps growing and we actually get somewhere, do we want some kind of conflict with anybody or do we just want to learn form our mistakes and create a new system, that if we use it differently in each nation, as each identity wants can actually work to keep world peace and to let Europeans prosper [note that he's talking about Europeans prospering while they are being genocided] and to let other countries, you know mind their own business [rather, let the compradors mind it for them] you know, if they get back on their feet or they don't well, that's their problem. You kind of get the idea of what I'm saying, right Larry?

(51:05) Lawrence Murray: Yeah, I think the fault-line is going to be 'pro-White countries versus anti-White countries.' I don't know how that's going to unfold entirely, but I think in terms of foreign policy, people that are willing to work with us and permit us, speaking from a white American perspective, people who are willing to let us have our own state, and not try to destroy it, I think that's a good starting point to be friends. People who do not want us to have that, we're obviously not going to get along with. So, we don't know what that's going to look-like yet. I've spoken to people who argue that Israel may wind up being an ally of Europe and a White America, simply because the same people who hate Israel, hate the United States, I've heard argued ...I don't know that that is entirely true but there are people who are both anti-Zionist and anti-White, so you know, we don't know what these things are going to look like, what we do know is that from my perspective, at least, I want a White homeland; and people who support a White homeland will be my allies and people who don't, won't be.
Note the Israeli alliance part, it's the old, "this is what THEY say . ..I didn't say it".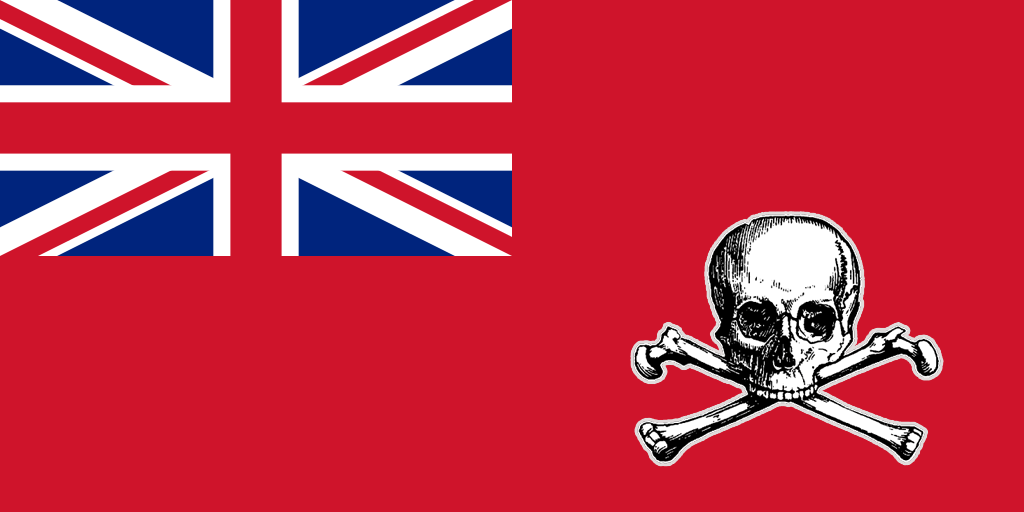 It's really great
Question. What's the difference between:
being a pirate running a multi-ethnic drug-ferrying operation to generate money which is kept off-the-books for the financing of covert operations,
being a mercenary who is paid to attack slave-ships and liberate slaves,
being a radically forward-deployed coastguard which defends the borders of Britain at the edge of someone else's shores on extended lines of supply, and
being a Knight Commander of the Order of the British Empire?
Trick question. They are all potentially the same thing, and that's what makes Britain great.
The only people in parliament who seem to have any understanding of this history however, are the people in Theresa May's wonderful cabinet.
Weaponised history
The difference in opinion between Amber Rudd and Justin Welby is very instructive:
ITV News, 'Home Secretary faces backlash in parliament for capping lone child refugees', 09 Feb 2017:

The Home Secretary faced a backlash in parliament after it was announced that the number of lone child refugees coming to the UK will be capped.

Amber Rudd insisted that the move to cap the scheme to just 350 children, far fewer than the 3,000 originally expected, closed to avoid encouraging people-traffickers.

Ministers quietly announced on Wednesday that 200 children had been brought in under the so-called Dubs Amendment and it will close after another 150 are settled in Britain.

[...]

Responding to the Commons, Rudd said: "I am clear that when working with my French counterparts, they do not want us to indefinitely continue to accept children under the Dubs Amendment because they specify, and I agree with them, that it acts as a draw. It acts as a pull.

"It encourages the people-traffickers."

She also suggested that local authority funding had come into the equation when deciding how many child refugees would be settled under the programme.

[...]

The Archbishop of Canterbury, Justin Welby said he was "saddened and shocked" to learn of the Government's decision to stop the scheme.

"Our country has a great history of welcoming those in need, particularly the most vulnerable, such as unaccompanied children," he said.

"Refugees, like all people, are treasured human beings made in the image of God who deserve safety, freedom and the opportunity to flourish."

He added: "We must resist and turn back the worrying trends we are seeing around the world, towards seeing the movement of desperate people as more of a threat to identity and security than an opportunity to do our duty.

"We cannot withdraw from our long and proud history of helping the most vulnerable."
The Home Secretary is correct, and the Archbishop of Canterbury is incorrect, as per usual, because Christianity is stupid and will make you become stupid.
The apparently long, proud history of British people 'helping the most vulnerable' in a scenario like the one that is presently unfolding in Syria, has only one historical precedent actually, and it is the historical precedent of the West Africa Squadron.
Philanthropic activities
The West Africa Squadron sprung out of the changing economic structural necessities in 1808 after Parliament passed the Slave Trade Act of 1807. The Squadron's mission was to suppress the Atlantic Slave Trade by attacking slave ships off the coast of West Africa.
Letters of Marque were also issued to allow private security contractors, also known as 'pirates', to act on behalf of the British government under 'false flags' to attack Spanish, French, Portuguese, Arab, and American slave ships within the same mission scope. A particularly iconic practice was to approach a contact while flying the British red ensign, and then run it down the flagpole at the last minute and elevate the black Skull and Bones flag in its place before attacking the contact. Under the Skull and Bones, it was possible to exist in a parallel legal reality where you could do anything to anyone without a care in the world. This also happens to be the essence of what Ernst Junger would later refer to as the 'dual state'.
The programme was later expanded by the 1840s to encompass North Africa, the Middle East, and the Indian Ocean, as Pax Britannica began to become entrenched across the major sea-lanes into the western hemisphere.
Notice how none of that involved inviting every single African into Britain. On the contrary, by taking the fight to the slave traders – both legally and extra-legally – it enabled the British to accomplish:
a great work of humanitarianism,
the pursuit of various geostrategic and geoeconomic objectives against Britain's rivals,
disincentivising the activities of the slave traders, and
the ability to simply hijack virtually any ship and steal it, with popular support.
As Cecil John Rhodes once said, "Pure philanthropy is very well in its way, but philanthropy plus five percent is a good deal better."
And really, it is, isn't it?
Anyone who doubts can simply contrast the premiership of Theresa May against the premiership of Angela Merkel. Which is faring better? Exactly. I rest my case.
Related Articles: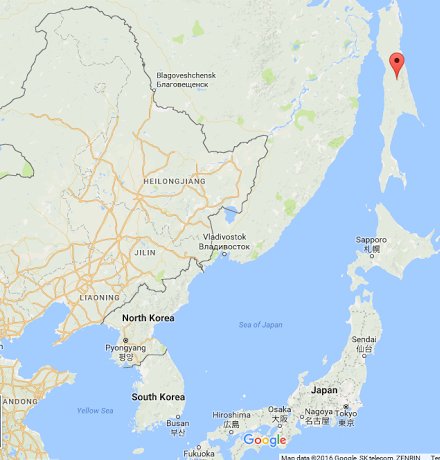 Trump appointed Putin cronie Tillerson, Secretery of State, to join in capture there,
Sakhalin
, of what would, should be Japan's natural and crucial resource
If Japan were in control of Sakhalin, an island to its north, and a logical extension of its homeland, its ethno-state, and if Japan and its closely related Asian relatives were in control of their native lands of Kamchatka and Eastern Siberia, not only would Japan and its Asian relatives be in rightful control of lands that are a natural part of their ethno-states; instead of these territories being of the vast imperial aggrandizement of The Russian Federation; but instead of The Russian Federation extending its practice of aggrandizement and parasitism of the resources of aggrandized territories, Japan would have the natural gas resource that goes with its rightful north island, which could largely solve immediate critical problems of its energy requirements - resources so urgently needed, alleviating options heretofore so limited by the territorial impingement, that it was forced to take extra risks with nuclear power precisely as it was deprived of traditional fossil fuel sources; but persevered in its characteristic self reliance to place the Fukushima nuclear reactor within its constrained and populated national territory despite that obviously being far from optimal. Disaster betrayed that pattern of self reliance while the imperialist parasitism of Putin's Russian Federation has been ramped-up with outrageous chutzpah, in alliance with Trump and Netanyahu - against Asian ethno-nationalism and its emerging alliances with European ethno-states.
Fortune, 'This Island Holds the Secret to Rex Tillerson and Vladimir Putin's Relationship', 14 Dec 2016:

If Vladimir Putin has a man crush on anyone in business, it's probably Rex Tillerson, the ExxonMobil chief executive Rex Tillerson Trump just nominated to head the State Department.
​
Aljazeera, 'New US state chief a perfect fit for Russia', 14 Dec 2016:

Friendship between Putin and Rex Tillerson dates back to 1990s when the Texas oilman established a US energy presence.
Fortune, 'This Island Holds the Secret to Rex Tillerson and Vladimir Putin's Relationship', 14 Dec 2016:

As to the reason why, all you need to do is look at Sakhalin, a windswept, earthquake-prone island off Russia's Pacific coast where temperatures can fluctuate 110 degrees throughout the year. It's this forbidding territory that Exxon (xom, -0.28%), under Tillerson, has turned into one of Russia's most lucrative oil provinces, affording Russia a crucial entry into the fast-growing oil markets of Asia, generating nearly $5 billion in tax dollars and other revenue for the government to date, and generally being, by Moscow's lights, a good corporate citizen.
Indeed, if Japan and its relatives native to the habitat of eastern Siberia were in control of territories reasonable for ethno-statism, as opposed to these territories being under the control of the Russian Federation's imperial aggrandizement, Japan and its close Asian relatives would have access to vital natural gas resources desperately needed, and could have/might still place any supplementary nuclear reactor projects in regions remote from human populations, essential habitat and tectonic fault lines.
From what I gather, The Russian Federation's economy is based on this unjust territorial aggrandizement, resource parasitism and its raw materials sales. This is in marked contrast to the strategy of the world's third largest economy—Japan—which builds its GNP through labor, manufacturing and technological innovation.
But it is not only Japan and natives of East Asia that the Jewy parasitism of The Russian Federation's aggrandizement impacts—it impacts all neighbors of its vast imperial overstep, an overstep of anything remotely like a Russian ethno-state. The Russian Federation and its forerunners have done so historically, it is doing so now, in a new Jewy alliance with Trump and Tillerson, and it will continue to do so, so long as the elephant in the room is not recognized: The Russian Federation is not an ethno-state!
It is an imperialist enterprise aligned against our necessary Asian ethno-nationalist allies. We need ethno-nationalist alliance with our Chinese, South Korean and Japanese counterparts against Islam and against Israel. The Trumpist alternative is the opposite, it is an objectivist, civic "nationalist" alliance of a Jewed-up USA, a Jewed-up Russia, Israel and whatever Muslim compradors they can enlist to suppress ethno-national rebellion against their imperial supremacism. Their ostensible solution to the problem of "radical Islam" is nothing more than the old "solution" phase, a "solution" for the reaction to a problem that they created.
The Intercept, 'Rex Tillerson's Exxon Mobil Frequently Sought State Department Assistance, New Documents Show', 17 Jan 2017:

A February 2009 cable published by Wikileaks shows Exxon Mobil asking then-U.S. Ambassador to Russia John Beyrle to intervene on its behalf and speak to the Russian government about its then-stalled offshore drilling project in a major oil and gas field to the east of Russia called Sakhalin.

"Exxon Mobil [officials] told the Ambassador on January 31 that GOR [Government of Russia] refusal to approve project budgets has halted development of new Sakhalin 1 fields," reads the cable. Kremlin officials, perhaps motivated by anti-American sentiment, were blocking approval of a budget needed to move forward with the project until a Russian entity took control of 51 percent of the deal.

Exxon Mobil officials hoped that the incoming Obama administration could persuade the Russians to change course on the project. The president of Exxon Mobil's Russian operation and its Sakhalin project manager "told the Ambassador they believed a warming of U.S.-Russian relations could help reverse the refusal to approve the Sakhalin 1 budget," and "asked the Ambassador for USG support in pressing the GOR to act on the matter."

In May 2009, the Sakhalin 1 consortium agreed to sell 20 percent of the gas extracted from the field to Russia's state-owned company Gazprom, and production continued.

Other cables released by Wikileaks suggest Exxon Mobil pushed for better U.S.-Russia relations to advance its business interests.

One 2007 cable noted that Russian-based executives of Exxon Mobil and other U.S. firms met with Under Secretary of State Reuben Jeffery III in Moscow and argued that "the best way to engage Russia and enhance global energy security is to focus on positive dialogue geared towards helping Russia improve its oil and gas investment climate." Russia, the oil firms noted, "is about to embark on a new era of oil and gas development in areas (East Siberia and Arctic regions) that cannot be exploited without Western technologies and expertise."

Tillerson's ties to Russia — which center around the joint venture he signed in 2011 as the CEO of Exxon Mobil with Russian state-owned company Rosneft to drill for oil on the Arctic shelf — have been a source of controversy. After the signing, Tillerson was presented with an "Order of Friendship" award from Russian President Vladimir Putin.
Page 2 of 16 | Previous Page | [ 1 ] [ 2 ] [ 3 ] [ 4 ] | Next Page | Last Page