Majorityrights Central > Category: Social liberalism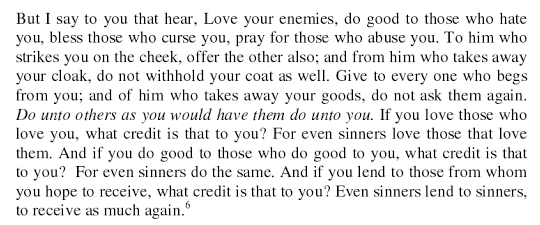 The Sermon on The Mount Ensconces The Golden Rule of Altruism
Majorityrights prefers to deal with verifiable reality as opposed to speculative theory and faith based systems of rules as we look after the interests of our people. We are looking after genetic groupings and genetic interests as key criteria, even if these are not the only important verifiable criteria to keep track of our peoplehood and that of others. Rationale and rule structures are another criteria for that purpose.
While existence is of course equiprimordial to genetic interests, to secure it for any span and legacy requires rationale and varying degrees of sophistication to negotiate complex rule structures of interaction. "Rules" (1) are the term of common currency that we will use for the logics of meaning and action that people use to negotiate interaction and these complex, protracted exchanges beyond episode, close personal relationships in yield to maturity of their full social system; and its relation to other social systems.

For those of us who are coming from this kind of perspective, where we perceive ourselves as rationally and empirically grounded, it is difficult to understand someone like pastor David Blackburn, his love of Jesus that would have him not only forgive, but want to share his love of Jesus with the men who raped and murdered his wife and unborn child; but to my knowledge, he is at least not hoping to get them released from prison.
It is even more difficult to understand European peoples allowing, even welcoming foreign incursions into The U.K., Sweden, France and Germany - it is difficult to fathom the mindset of a Merkel, who would destroy our European peoples in service to non-Europeans. But there is one rule, convoluted rule, that they have in common and makes their position intelligible to us despite their apparent irrationality.
The Golden Rule is a part of the Sermon on the Mount, which is a central text in the Christian faith. It states: "Do unto others as you would have them do unto you". There are similar instructions in many other cultures.

Despite receiving high respect and wide popularity, the rule raises critical questions. What is the recommendation more exactly, and is it good advice?
This post will prepare a discussion of the work of Jan Tullberg - viz., the difference between the golden rule of benevolence as opposed to the silver rule of reciprocity - as it applies to assist in the reconstruction of a necessary consensus of moral rules among European peoples and for coordinating our relations to others.
____________
There is a consensus among advocates of European peoples that in essence we seek to secure the existence of our people. There is much dispute over how that is to be done…
Look in the mirror, White man, and understand that this is all your individual fault. You need to lift some weights, man up - don't be critical of societal power and influence, assimilate black alpha male behavior, learn PUA and adjust to the R selection strategies to which these girls have become enculturated. Better yet, engage in boundless self flagellation and servitude to Mulatto supremacism. But this most of all son - blame yourself!
Tiffany N. Calloway, Independent, June 2, 2015
It is prognosticated that by 2050 the majority of the American populace will be biracial.

While this demographic shift in America is great for diversity and the future of racial equality we must also take into account that with the emergent trend of diversity and multiculturalism comes the delicate colloquy about the shift in cultural norms. It is well known that in the African American community fatherlessness is a major problem, 70 % of black children are born out of wedlock in the African American community.

The tendencies for fathers to be absent from their children's lives has grown into what one can definitely call an African American cultural norm.

Due to the access to stats released by the census among many other sources, there has begun a dialogue about the growth of this paternal absence epidemic in the African American community. But the full extent of this epidemic can be lost on the public due to absence of statistics on involvement of black fathers in the lives of their biracial children as well, and the effects that can have on the biracial children in question. This study takes a more a inclusive look into birth trends, family structure, economic standing, emotional health, and paternal relationships of biracial children with African American fathers

Goals of the Current Research

1. Amassing data on the birth trends, family structure, economic standing,and paternal relationships of biracial children with African American fathers.

a. Currently there is no definitive research that ventures into this topic and for many has left them blind to the stats on this seemingly overlooked but vastly growing demographic within the United States.

2. What effects the family structure, economic standing, and paternal relationships of biracial children with African American fathers have on the children's
emotional state.

a. Does the absence of the father have any bearing on the behavior of the child?

More specifically does the child exhibiting major behavioral problems like aggressive behavior, angry outbursts, excessive tantrums, run-ins with the law, drug use, alcohol use, excessive fighting, trouble in school, etc.when the father is absent.

Research Methods

The type of research that was used in this study is quantitative research.Quantitative research explains phenomena by collecting numerical data that are analyzed using mathematically based methods. The data was studied through observations in numerical representations and through statistical analysis. Along with questionnaires that were given out to respondents for the statistical representation of the findings in the study, interviews with the respondents were also conducted. The respondents in this study were females spanning the United States, and 3 diverse racial backgrounds that all have children between the ages of 1 - 17 whose paternal parent is African American. Participants were approached through media outlets such as newspapers, internet, and radio, most of the respondents were recruited through internet advertisements. Participants that answered to the advertisement were asked to produce documentation that was utilized to collect and verify basic screening information regarding each participant's race thus proving they are in fact Caucasian, Asian, or non-black Hispanic, as well as verifying the paternal parent of their child/children is in fact African American. Participants meeting the eligibility benchmarks were required to provide pertinent locators and tracing info such as cell phone numbers and contact information in order to finalize their enrollment procedures for the study. Accordingly, those who passed the requirements and were proven eligible were administered the survey. The data amassed was broken down into percentages, and the individual percentages were averaged.

Findings

Marital status at time of birth

Table 1. At the time of your child's birth were you and the father married?

Caucasian 97% NO / 3% YES

Asian 85% NO / 15% YES

Hispanic 95% NO / 5% YES

Table 2. Did you and the father of your child ever eventually marry?

Caucasian 80% NO / 20% YES

Asian 92% NO / 8% YES

Hispanic 99% NO / YES 1%

Testing from the 92% Out of Wedlock population.
So much for statistics that show that black/White interracial marriage is exaggerated. They don't bother getting married.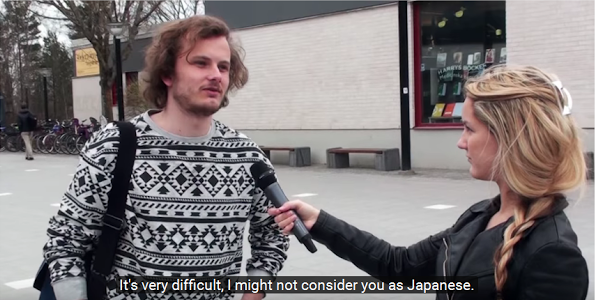 Universities are big business. They are in the big business of selling talk. But sometimes facts are facts and there is not a lot say about them. That raises a problem for the big business. After all, there isn't much to say about mere facts obvious to everyone. However, if the university can distance students from a prima facie response to facts, they can increase the commodity of talk, its trade and the people capable of trading in it. Furthermore, it might help students to develop critical intellectual reinterpretations which might do them and the world some good through a broader social negotiation of how facts may count - that's the ostensible idea, anyway, by being given this stuff to say. They sell it to undergraduates who pay in order to develop things to say through a critical view of society and their place within it. Whereas if something just is or just is not, that's the end of argument, not much you can do about it nor about people's response, needn't be a whole lot of discussion, not much to debate, not much to say, no conversation - end of the talk business..
The YKW are equipped with a history of cultivated pilpul - highly developed rhetorical and verbal hair-splitting skills - that is accompanied by a knowledge of the necessity and opportunity in argumentative defense of the identity of oneself and one's people; with that equipment, they have been notoriously successful in this big academic business of selling talk - it has reached its sine qua non in "critical theory", by which theory of no theories for Whites, they have been able to sell talk while dismantling White defense. White Nationalists have some critical idea in defense of that now. However, they do not tend to realize that they are being mislead away from helpful theoretical apparatus by its widespread distortion.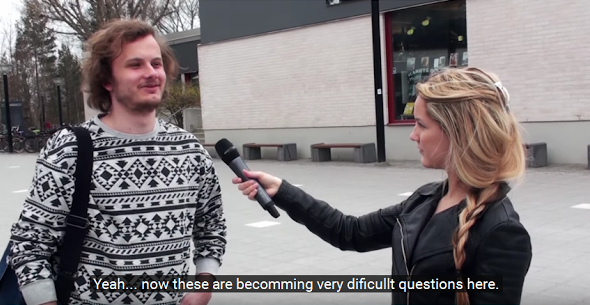 Social consructionism is actually quite a useful tool for identity politics as it permits of things that mere facticity does not ensure, i.e. coherence, accountability, agency, warrant, broad perspective and social resource to reconstruct historico-systemic human ecologies.
However, through the talk that the YKW sell, they don't want Whites to have that. Despite its value and with its appeal they have rather abused, misrepresented and distorted the concept beyond all reason - beyond the non-Cartesian mandate from which the concept of social constructionism was born, to where they've got ordinary people talking crazy and thinking that what it - social constructonism - means is that you can imagine yourself into being whatever you want, facts and other people's understanding of the facts be damned.
I will only briefly note that there is nothing anti-Cartesian about taking such a view - it is as Cartesian as it gets. There is also nothing social and no social construction to saying "you can be whatever you imagine."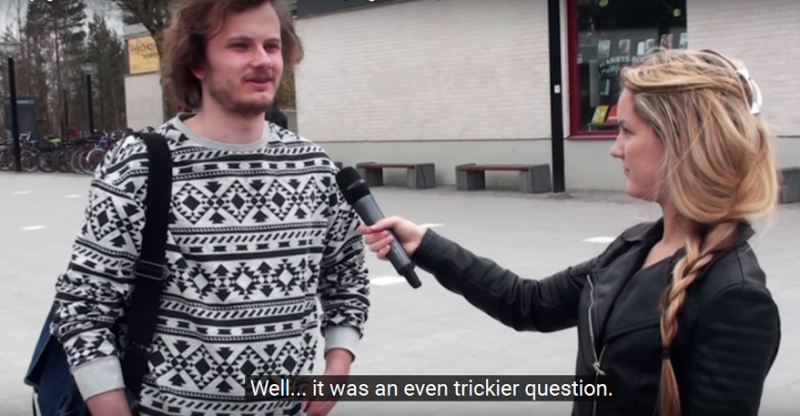 In truth, the questions in these interviews are solipistic in nature, not social consructionist, as students are being asked if self creation (not social consruction) in spite of facts and other people's understanding is good and possible.
However, it is not my purpose to lecture further, it is rather to have a fun look - it is funny - to see what this big university business has done to confuse these poor undergraduates at Södertörn University in Sweden. They are asked:
Is it important to decide your gender identity?
Am I biologically a man?
What would you say if I told you that I am a man?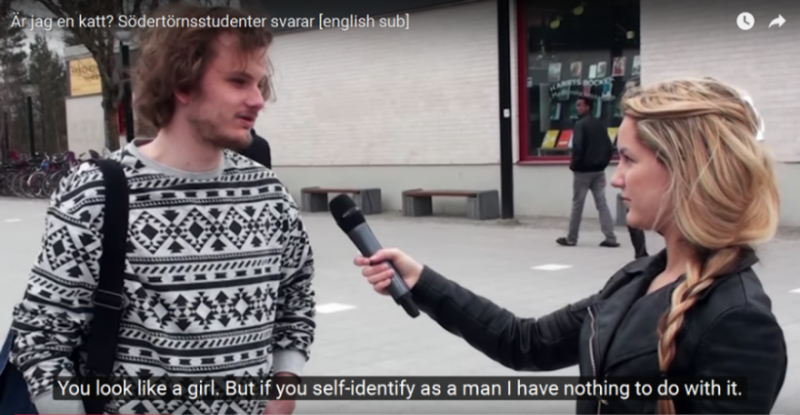 If I say that I am Japanese, what would you say?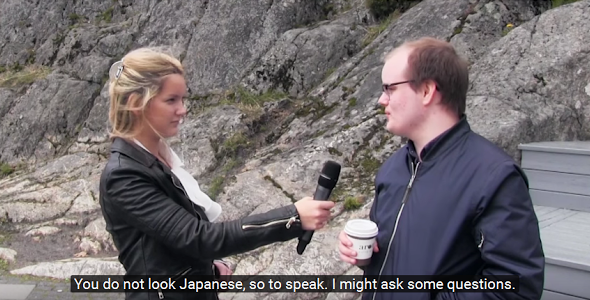 If I would like to be a cat and treated like a cat, then what?
What would you say if I say that I am two meters tall (6'6)?
What if I were to say that I am seven years old?
If I feel like a seven year old, should I get to date seven year old boys and girls?
Can I enroll in primary school again?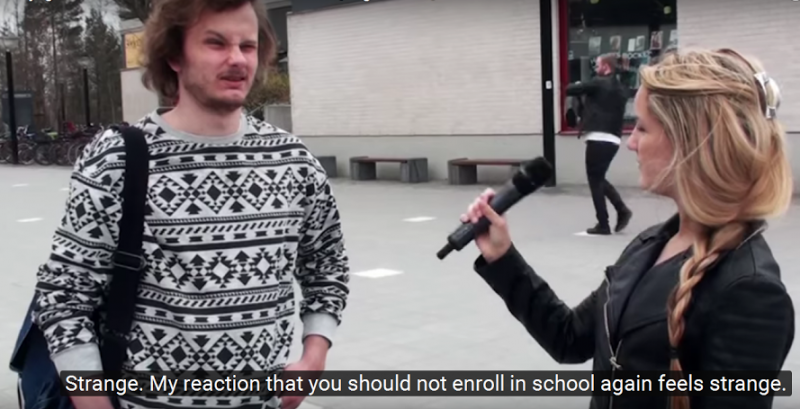 What does identity politics mean for you?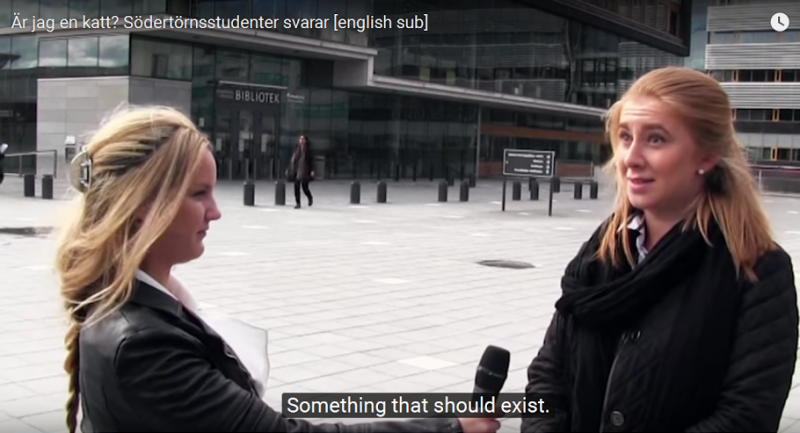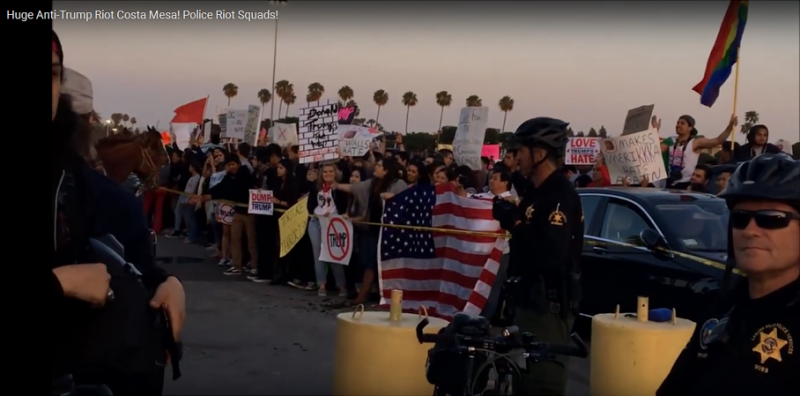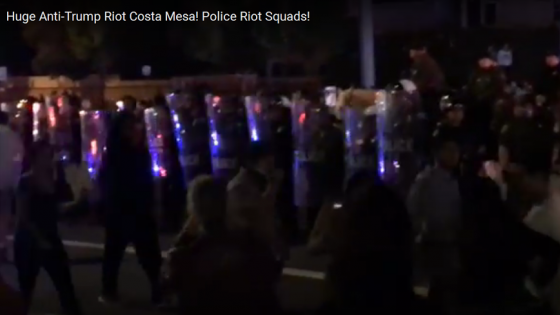 Huge anti-Trump protest by Mexican advocates at Costa Mesa, California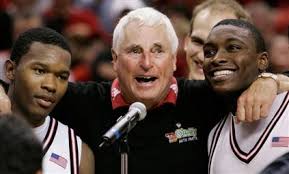 Bobby civic Knight endorses Trump: What the cuck?
Cuckservative and famous college basketball coach, Bobby Knight, is a typical Republican and a typical Trump supporter - i.e., a no-nonsense, civic "real man", one who would unite black and White in civic patriotism - a consummate disaster for EGI. However, there is hope in the kind of racial strife that might come about and be exploited of Trump's ascendancy.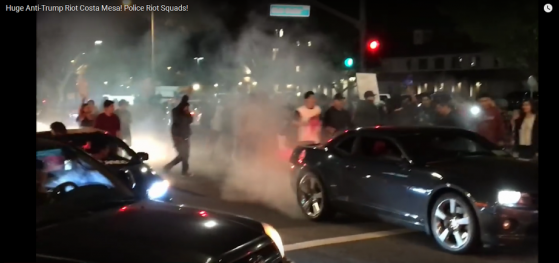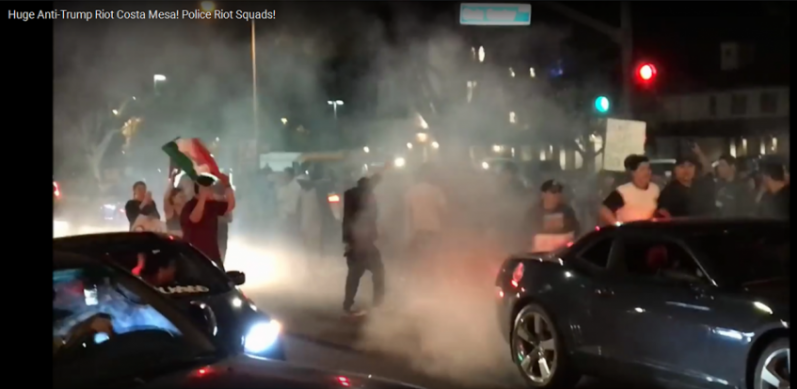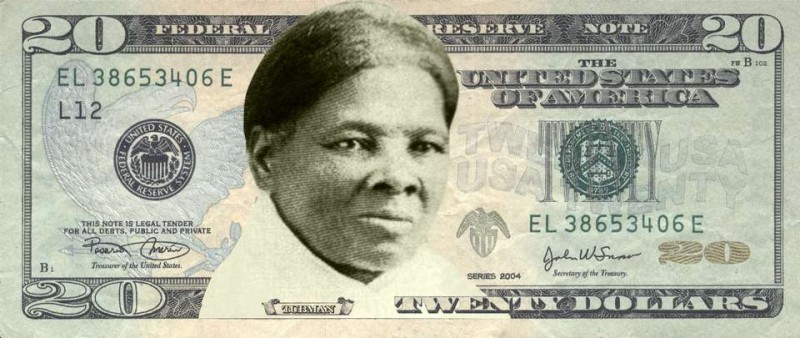 Whites have paid trillions for her children and must continue to pay and pay and pay for this people that they want nothing to do with, suffer from, die from, and had nothing to do with enslaving.
In fact, Whites are not free to reject voluntary contact with them, but are forced into involuntary contract with them, having payment for blacks imposed; nor are they free to decline to live, work and educate with blacks but have blacks imposed upon their living space; they must co-habitate, hire, buy and sell to blacks, educate blacks and in all other ways serve blacks; they cannot reject intermarriage and its offspring - the relationship of slavery has been effectively reversed - it is Whites who have been enslaved to black Ethnic Genetic Interests.
It is twisted "irony" by which the Jewish controlled Federal Reserve Back would make Andrew Jackson - nemesis of the concept of a Federal Reserve - the first casualty in the erasure of White currency. Perhaps the (((Banking Mile of London))) has an interest in this as well, nemesis of the Crown and all that Jackson was (Revolution and War of 1812: Battle of New Orleans, in particular). The Cherokee won't miss him either and an image of their guilt trip may have been an even more appropriate symbol to erase Jackson's ill will. But such is Jewish and Jewish inspired revisionism - the objective sought is always that which might be most devastating in effect to Whites.
Nothing is so effective in that regard as the terror of blacks and the thought of the replacement of our co-evolutionary women with them - they have been brought to bear to a complete reversal of taboos, to where it is now one of the greatest taboos to object that black males are inappropriate partners for White girls/women - and no symbol of unfair trade to White men is more graphic than a black woman proper - none more conducive to guilt trips at the disposal of those who have nothing positive to offer in exchange than a black woman who was a slave but smuggled herself and other blacks into free White communities:
Harriet Tubman is the perfect symbol of the endless guilt trip that Whites are supposed to feel, without hope of fair compensation - for even those few, long ago and almost always completely unrelated White right wingers, ridiculous enough to participate in slavery. Black slavery did absolutely no good to the vast percentage of normal, working class White men - not then and not ever. In fact, it led to the destruction of America by bringing blacks there, providing a presence of ongoing anti-White terror and destruction - against normal Whites and their habitats - while there was absolutely no good in this relation for Whites. Jewish interests, with the help of Christian fanatics, imposed blacks - making Whites ostensibly live by "White rules" in "civil rights" - really a Jewish perversion of freedom of association, rather involuntary association and imposed contractual servitude to blacks. But the YKW went further, to hold a blackout on black crime and accurate portrayal of black nature in their controlled media - on the contrary, with it they agitated blacks and guilt tripped Whites generations later with a disingenuous narrative; of White privilege and oppression; guilt trips about slavery and black poverty by which they have been able to bring Whites down, in fact able to reverse servitude for generations and convince the world that Whites deserve this - collective punishment as Whites, for being White.
Two From Terrible Tommy Metzger: Advice For Skins & White Separatists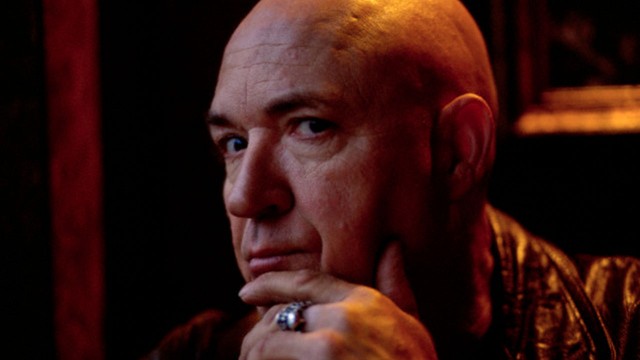 TT Metzger: White/European Unity and Separatism
When it comes to advocating for European peoples, wherever they are, against our elite traitors, hostile dead weight, those ideologies and ideologues which would cause serious fighting between us, you'd be hard pressed to find anyone with better experience and more genuine concern to bring to bear than TT Metzger. Having known him since 2009, I can attest to his concern to help coordinate our efforts so that we are, in fact, fighting on the same side, as we should-be. These two recent radio shows of his demonstrate that bonifide concern and experience that he has to share. I trust that he has these timely messages in mind for White / European advocates to understand at this juncture and that is why he'll let slide my sharing them prior to them going-up to his archive - they also provide good samples of his work for those who might like to join his radio club. If he doesn't forgive me, you know who to ask about where I'm buried!
Two from Terrible Tommy: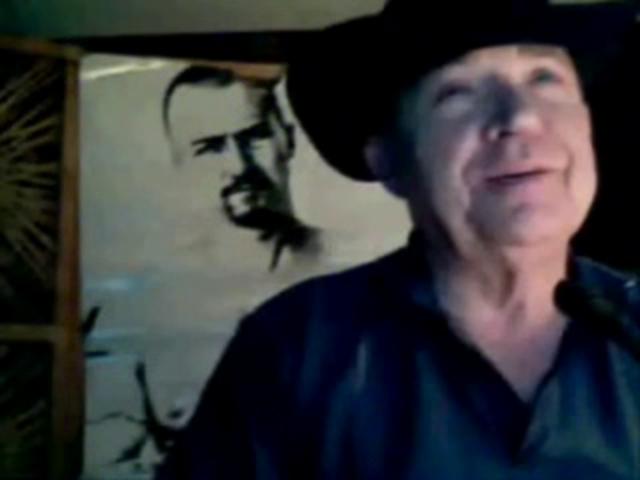 1) TT advises a skinhead eager to coordinate European interests: precocious skinhead EricOwens
2) In an interview by authors writing a book about The White Separatist Movement, TT articulates his thoughts on racial civic-economic structures, what we've done right and wrong: Authors-InterviewTTMetzger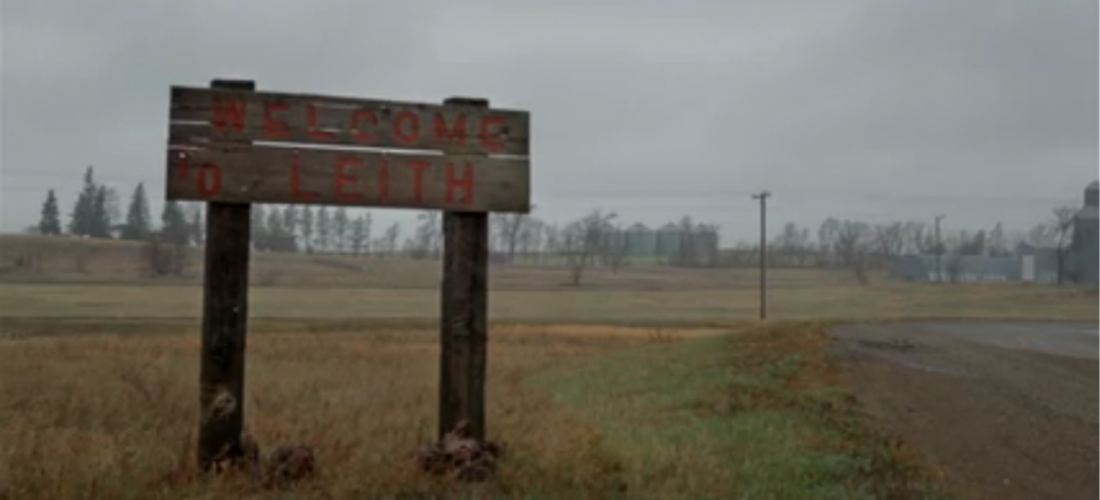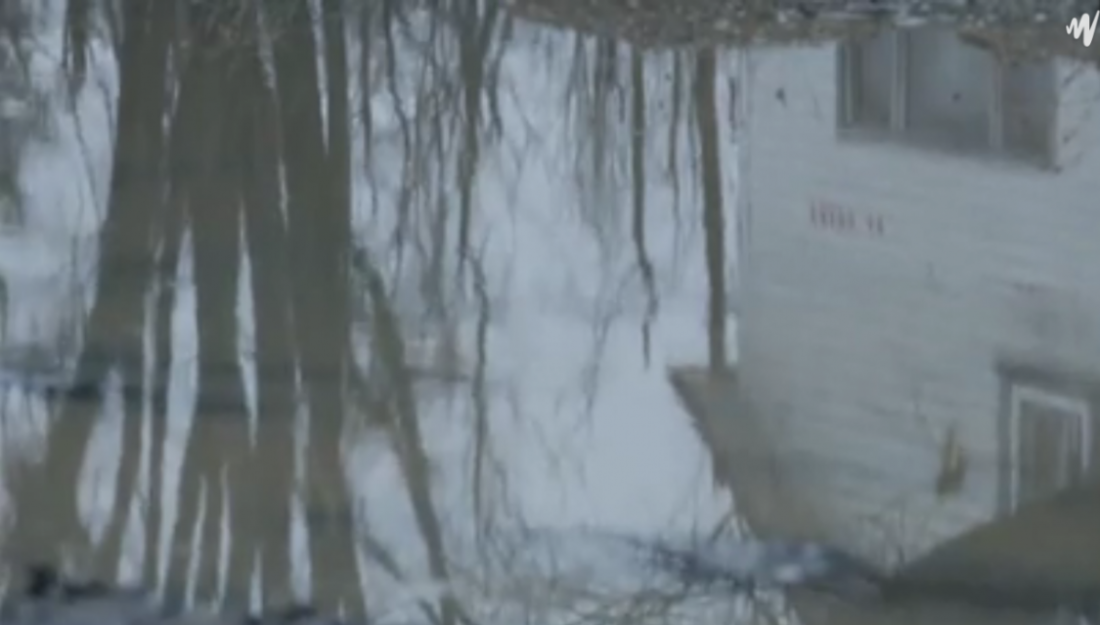 Besides capturing beautiful location shots, this documentary provides more insight and even some balance to the heretofore mainstream media portrayal of Craig Cobb's gambit to start a White preserve in tiny Leith, North Dakota. The bit of balance is surprising given that the production is coming from a perspective which is highly unsympathetic to Cobb and the White separatist cause.
1) The documentary does allow for Cobb to sneak-in the fundamentally legitimate argument that Whites should be able to establish separatism in order to preserve themselves.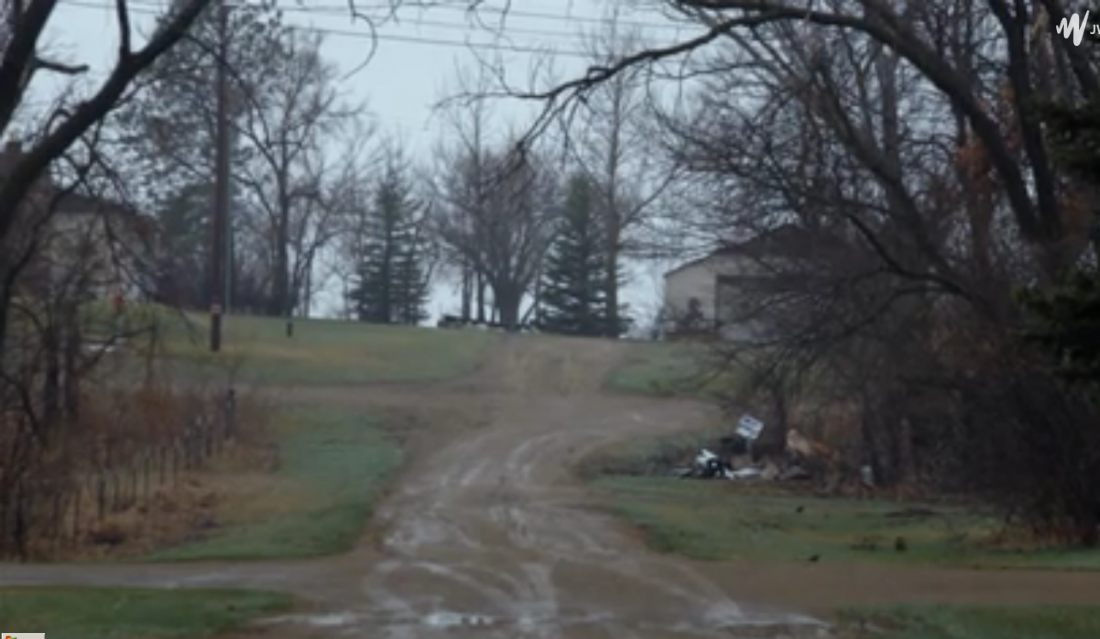 2) However, it takes advantage of a wrong turn that Cobb takes in separatist advocacy, and one that the demographic preponderance of American WN can be susceptible to, which is to associate White separatism with Nazism and its corollary of pursuing an antagonistic, literally supremacist, even "exterminationist" agenda. This willing association of WN with "NS" Germany stems from a false either/or regarding WWII, an either/or which maintains that there was simply a wrong and simply a right side in that conflict.
3) Stemming from a myopic reaction to Jewish sponsored liberalism in America and the frustration for unpopularity that will result of the "NS Germany simply right" response not being accepted (not even by many Whites who would be sympathetic to White separatism), the SPLC (Southern Poverty Law Center) has a rather easy task to demonstrate that Cobb is not just trying to build a separatist White community that can amenably coordinate with others.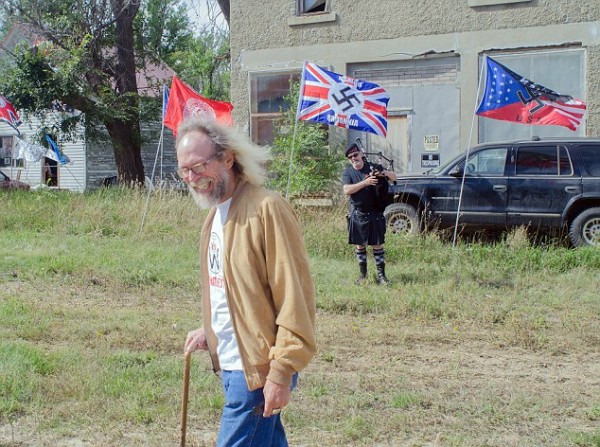 a) He invited-into Leith some of the most salient and provocative White advocates, purchasing property in Leith for Alex Linder, the NSM ("neo-Nazis") and Tom Metzger.
Linder of course couldn't be more brazen in his rhetoric, calling for the elimination of Jews and so on; the NSM couldn't be more flamboyant in their display, as they literally came into town bedecked in Nazi regalia, posting the like flags around Cobb's house in Leith, and unabashedly proclaiming their unanimity with "NS" ideology.
Metzger doesn't approve of such flamboyant and anachronistic tactics, but he has taken a position contrary to the PTB (powers that be) over the years, a position that the SPLC has tried to associate with senseless violence - despite his clear advice against that.
b) Along with the negative media reputation of these White exponents as embellished by the heretofore mainstream media and the SPLC, the SPLC begins to build a case to trace Cobb's associations with these figures, as they have been following them over the years in an effort to connect them to a history of violence with further implications.
- as in the case the SPLC brought and won against then California resident Metzger, who was found "vicariously responsible" through a tenuous association with a skinhead who killed a black in a spontaneous street fight in Oregon.
- Matt Hale, fellow in Cobb's religion -"Creativity" - was effectively set-up (by a wired-FBI informant who coaxed Hale to almost say that he approved of killing a judge) on charges of plotting to kill the judge who ruled against him in a patent case regarding the church logo and was sent to jail for 40 years. In connection with that bogus case, Cobb had published the address of the judge. Heidi Beirich (SPLC) admits that it is unknown whether that information aided and abetted the subsequent murder of two family members of that judge.
- VNN (Linder) associate and Cobb supporter, Frazier Glenn Miller, came unhinged one day and shot three people involved with the production of "To Kill a Mockingbird." This was after the Leith Fiasco was over and Cobb was driven out of town not to return; but with that, the SPLC et al. were able to argue more persuasively that there was a danger when he was in town; and with some Leith property still in the hands of White advocates that the danger loomed of these types coming to Leith again and coming unhinged.
It is already well known to the world that Cobb's case was not helped by his gun toting stroll with Kynan Dutton, a display compounded with verbal taunting of a neighbor. They were arrested for that and brought-up on charges of making terrorist threats.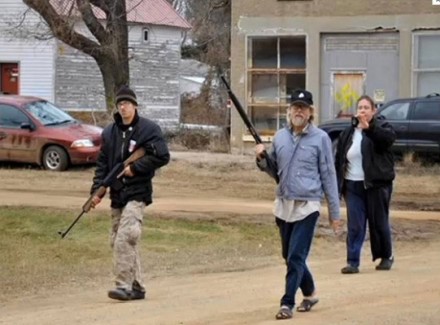 Further threatening gestures alleged to Cobb that the documentary makes known to people who'd not been riveted to the event's details, are that Cobb was apparently publishing the address, names and other information about family members of his neighbors - the Christian couple whom he antagonized in the gun stroll. While people of our sophistication might understand Christians are a part of a hostile world view, Cobb was not exercising necessary discretion with regard to their skill level - nor for their emotional latitude given that the man he was verbally antagonizing on line and in the end, in his gun toting walk, had a 17 year old daughter murdered in Washington prior to coming to Leith, North Dakota. But to make Cobb's indelicacy hardest to ignore, this man read online where Cobb was encouraging ex-convicts to come to Leith and telling them that, "now is the time to draw your sword."
Of course the context of Cobb's words and actions must be taken into account - these things will be given hostile framing by the SPLC in advice to the movie makers and this couple along with the other liberal town folk. But still, anyone who would tout Cobb as having aced as a fine PR man for WN is sorely mistaken.
...and there were people whom he could have won over - the documentary shows one Leith townsman who does not seem hostile to Cobb, saying that "people can believe what they want, I guess."
Additional new information, adding some balance and mitigating circumstance sympathetic to Cobb's perspective is noted in the film. Prior to the stroll, Cobb and Dutton's property had been vandalized; Dutton's car tires were slashed and the car was spray-painted with the words, "go home." Dutton's partner is also seen being confronted by a neighbor who drives up to her, apparently to intimidate her. Hence, there was some provocation from the other end and reason to perceive the need to defend themselves against their neighbors prior to their ill-fated stroll. And there are other indications that Cobb and Dutton were up against threats.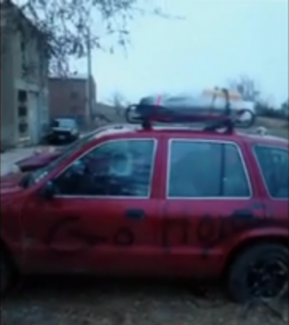 There is an irony in the suggestion that Cobb has a home.
These factors were in addition to all of the media hoopla and antagonism that had preceded, the "anti-racist" rallies and SPLC attention that was brought to bear against Cobb's initiatives in the town.
Another irony came about when the SPLC summoned go-to victim group coalitions to harangue the White separatist - WN circles note that the American Indian groups who were among those brought-into Leith to protest Cobb's effort to build a separate and sovereign territory based on his people's genetic kind had been bused there from reservations which are their exclusionary racial preserves.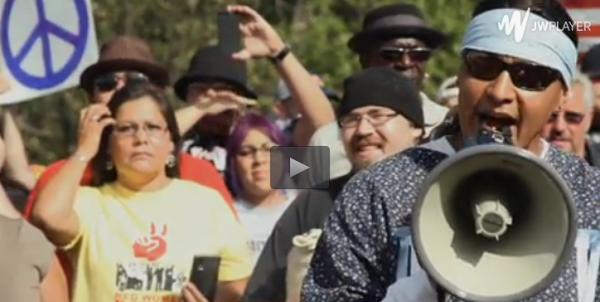 In addition to showing the counter-intimidation and vandalism by Cobb's neighbors, there was another bit of balance provided in the film, significantly against the case that Cobb was "terrorizing" people to where they felt in immanent danger.
A photographer named Gregory Bruce came on a moral high-horse from another North Dakota town to intervene in Leith. He not only made a special effort to thwart and document the thwarting of Cobb's plans, but he also boldly announced that neither he nor anybody else in town was afraid or threatened by Cobb. This bravado that Bruce horned-in with undermined the case for Cobb's threateningness and opened the way for Cobb to be granted a plea bargain.
Another mitigating factor to the charge of "terrorist threats" and the idea that the people of Leith considered themselves to be in immanent danger was that Cobb was never threatening to the interracial couple in Leith (Bobby and Cheryl Harper) nor to Bobby by himself. The documentary tried to make hay out of the DNA test given by the talk show (The Trishia Goddard Show that Cobb appeared-on with the interracial couple), "showing" that Cobb was 14 % black, but Cobb dismissed it graciously despite being publicly hoisted by the petard of his objectivism (Cobb is not 14% black by any reasonable metric).
While Cobb was imprisoned for his gun toting walk and threats, had a felony put on his record, can no longer legally posses fire arms and underwent significant costs, he did manage to mitigate his sentence by admitting his mistake and was freed; finally, the documentary showed some balance again, by interviewing legal counsel advising the audience that justice was served - and in terms of the relative circumstances of the Leith fiasco, it was a fairly just result.
Justice to the eminently legitimate and noble cause of White separatism, however, was not served; but that is largely due to Cobb's association with Nazism as it cut him off from broad support for what should be his absolutely legitimate goal of White sovereignty and survival; but with his "public relations" effort, he gave legitimacy instead to the worst antagonists to the cause of White survival and the separatism that is necessary to that end.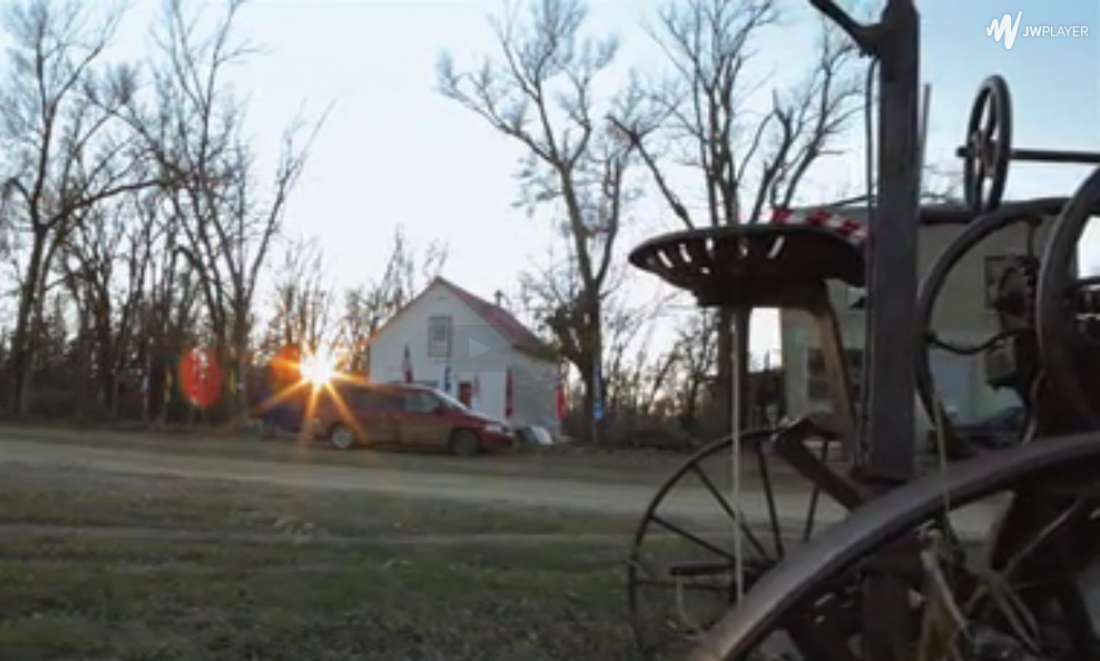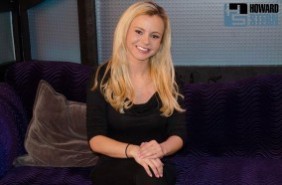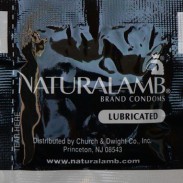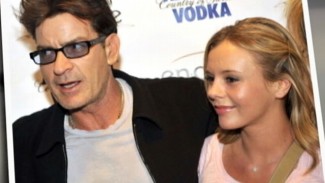 One of the best litmus tests as to whether or not you are being too liberal, too promiscuous with regard to sex, is whether or not you need to use a condom. If you don't know someone well enough to be sure that you are not going to get a disease or have an unwanted pregnancy, then maybe you ought to get to know them better before having sex with them. If you really like someone and if they are really worth it, you are not likely to have to use condoms at all. And would you really like to use them?
Subtitle: don't forget to forget your condom. A.I.D.S. is a most beautiful disease, generally targeting people who deserve to die for their bullying, irresponsible, reckless treatment of sex.
Particularly when the bounds of EGI are unguarded, the need to treat sex carefully, as an act which can endorse or undermine our EGI, becomes all the more important. Sex will be used by our enemies in psy-ops, such as the profusion of interracial porn. It will be used by our enemies to promote liberal politics, empower those horribly destructive to our interests and to dis-empower those thoughtful of our interests - those concerned with our people in our broad pattern. It will be used by our antagonists to outbreed our race, including outbreeding some of our most qualitatively differentiated genetic capital. As de facto safeguards of liberalism, they have their go-to "moral arguments" to distract us from the moral re-ordering of our people.
After marriage, the condom is taken by liberalism as one of its lines of defense. Don't be fooled, there's no substitute for the White class and its bounds. This holds the freedom in sacrament and in celebration that gives our people life and health as opposed to destruction.
There can be a time to be Dionysian, promiscuous for some who choose to be - i.e., among our own people - but that time is when the borders of our EGI are secured and members accounted for. Until then, good riddance to those who treat our genetic treasures irresponsibly; it couldn't happen to worse, more deserving people of a miserable fate.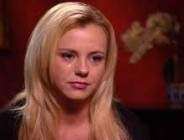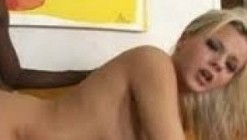 Don't you just feel so sorry for her…
Always remember, er, forget your condom. If you think that you have to use one, you'd better get to know who you are screwing around with a little better - maybe a lot better.
Daily Beast, 'Porn World in Panic Over Charlie Sheen's HIV Diagnosis', Nov 20, 2015:

'There is so much fear right now amongst the girls…'

Well-known for his porn star companions, Charlie Sheen's recent admission to being HIV-positive has sent a ripple of fear through the adult industry. There's no protocol in place for this. There are no records of who Sheen's hired, thus no quarantine list for the porn stars he's been sexually active with.

In the semi-regulated world of adult film, when an HIV scare is made known everyone asks, "Did I perform with the person who tested positive?" Fear turns to panic if it was a close call, relief if it wasn't. That's only after a name is released—or patient zero comes forward. Production shuts down, quarantine lists are drawn up for first generation, second, third, and so on. An ideal "who's performed with whom" list chronicling before and after known exposure is made available. Some call this "the honor system."

Unfortunately, those outside the business don't always play by the industry's self-regulated rules. Needless to say, former Two and a Half Men actor Charlie Sheen plays by his own rules.

"There is so much fear right now amongst the girls…like who have I had sex with that has had sex with them, or have I had sex with a girl who has had sex with Charlie?" says Alana Evans, 2015 AVN Hall of Fame recipient. "Maybe we can get Charlie to put together a list of all the porno girls he's had sex with so the rest of us can make sure we're okay? That'd be great."

In case you missed it, Sheen admitted on the Today Show that he was HIV-positive, and has known of his diagnosis for four years. He also alleged "all sexual partners have known" about his condition with "no exception."

While some are applauding Sheen for his bravery in coming forward, there's speculation amongst industry insiders as to why now? Some credit the 27-year-old blonde who spoke anonymously to the Daily Mail with forcing Sheen's hand. She estimates the A-lister had sex with at least 50 porn stars since his diagnosis and "fears the porn industry could face an 'HIV epidemic' as a result."

'There is so much fear right now amongst the girls…'

Sheen's latest role as victim is a bit hard to swallow. He paints a vivid portrait of his suffering at the mercy of his addictions, depression, and multi-million dollar extortions from ex-lovers. Even so, that his two ex-goddesses are contradicting his story raises questions concerning his credibility.

Ex-goddess Bree Olson, who dated and lived with Sheen for seven months in 2011, appeared on The Howard Stern Show to claim she had no idea about her ex's condition, and claimed she learned about his HIV-positive status "right along with everyone else."

"He never said anything to me," Olson added. "I was his girlfriend. I lived with him. We were together. We had sex almost every day for a year—with lambskin condoms."

Now lambskin condoms—incredibly thin condoms are billed as providing the closest thing to not using condoms at all—only guard against pregnancy and do not prevent the transmission of HIV. Olson told Stern that while she wanted to use standard Trojan condoms, lambskin was Sheen's condom of choice.

While Olson tested negative for HIV, in Sheen's home state of California it's a felony punishable by up to eight years in prison for a person with HIV to have unprotected sex with the intent to infect someone who's unaware of their status. Though that is incredibly hard to prove in criminal court, California also has a misdemeanor charge carrying up to six months in prison for willfully exposing others to HIV.
No thoughtful person makes AIDS prevention a cause.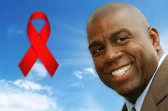 Of the hundreds, or thousands, of women who made themselves available to Magic Johnson, he said: "I tried to accommodate as many as possible. Some of them were unbelievable."
This liberalism, this irresponsibility to our EGI, is not what we're here to defend. With unspeakable irresponsibility and selfish uncaring (to say the least), they bring into the world behavior and genetics destructive to any reflective people - especially our European people.
Africa is one of the only places where AIDS is on the rise. That is good. Their population needs to be drastically reduced and its increase, let alone interbeeding with others, needs to be thwarted.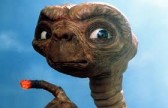 Magic, er, E.T. says, "Remember to not use a condom. AIDS is a beautiful thing." It kills those irresponsible and reckless with our EGI.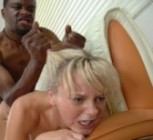 Because not all merit defense, we need an order to secure those who do. 14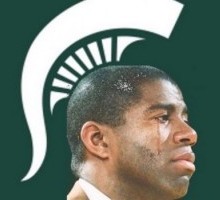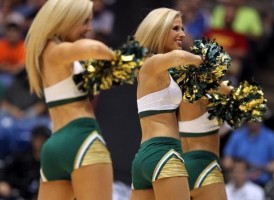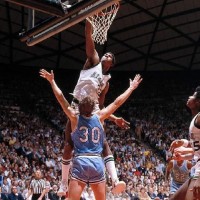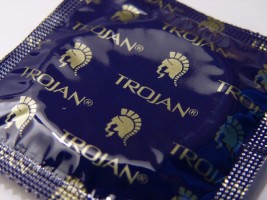 Magic Johnson, crying Trojan proponent

"No glove no love", so the motto of condom proponents goes - a condom being referred to as a "glove", in their liberal slang.
With Charlie Sheen "preferring lambskin condoms", in particular, an older slogan comes to mind as particularly apt to capture the refrain of those who would contest the facilitation of liberalism - they are treating those who engage in reckless and socially destructive behavior "with kid gloves" - that is to say, they are protecting them too much and therefore enabling bad behavior in the long term.
Meaning

Handle a situation, or a person or an object, delicately and gingerly.

Origin

Kid gloves are, of course, gloves made from the skin of a young goat. I say 'of course' but, in fact, when they were first fashioned in the 18th century they were more often made from lambskin, as that was easier to come by. They were clearly not intended for use when you were pruning the hedge and wearing kid gloves was the sartorial equivalent of pale white skin, that is, it indicated that the wearer was rich enough to indulge in a life of genteel indoor idleness. The earliest mentions of kid gloves are from England in the 1730s and the following is a typical report of a wealthy gentleman, laid out in his 'Sunday best', from Bagnall's News, in The Ipswich Journal, December 1734:

The Corpse of Mr. Thorp, A Distiller in Soho, who died a few Days since, said to be worth £10000 was put into his Coffin, quilted within with white Sattin; and after several yards of fine Holland [best-quality linen] were wrapt about his Body… on his Head was a Cap of the same Holland tied with a white Ribbond; he has about his Neck two Yards of Cambrick; a Cambrick Handkerchief between his Hands, on which he had a pair of white Kid Gloves: and in this manner he lay in state some Days and was afterwards buried in Buckinghamshire.

At that time, kid gloves were viewed as rather ostentatious and only suitable for the nouveau riche - much as heavy gold chains might be viewed today.
* Originally posted 20 Nov 2015 as a news item, the subject matter merits evergreen consideration and is therefore being re-posted here.
Page 3 of 9 | Previous Page | [ 1 ] [ 2 ] [ 3 ] [ 4 ] [ 5 ] | Next Page | Last Page