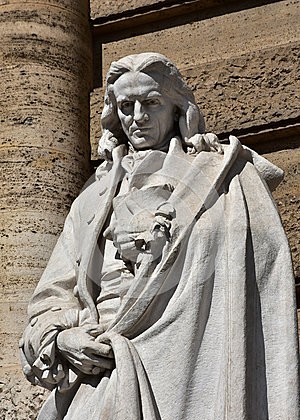 Taking the hermeneutic turn and praxis - Vico: first in defiance upon Descartes.
The Terms As DanielS Deploys Them.
Caveat: I'm likely to continue to work on these definitions for a little while even after I post this, so let that be a warning to whomever might find that disconcerting….a few more small, clarifying adjustments as of Wednesday, 2 November morning, CET
Left - social group conceptualization, unionization and accountability thereof, which, by definition thus, and by diametrical contrast to the tendency of liberalism, seeks to distinguish and designate in-groups and out-groups and ways, with an eye toward systemic maintenance of the in-group (and concomitant routinized coordination with outgroups) in leverage against destructive and unnecessary injustice to social capital, inhumaneness, natural hazard, and against out-group antagonism. It is vigilant of elite accountability because their betrayal can do most ready harm, but it sees fit to accountability to and from rank and file as well.
Because it implies a union of in-groups as opposed to out-groups, it is necessary to specify, with a prefix, which "left" one is advocating or denouncing.
Through my experience and assessment, it is clear to me that Jewish and liberal interests do not want us to deploy this organizing, unionizing function on our behalf but rather want to deploy this notion of unionized advocacy against Whites, in liberalization of our bounds and borders; thus, they obfuscate, where they do not outrghtly prohibit White organization as such. They want to confuse Whites and have them argue against their own interests, by having them argue against "The Left", i.e., arguing against their own social organization and compassion with the mistaken idea that the liberalism of those who would seek to disrupt our group defense and maintenance is "The Left" - though it is not a left for us, for our exclusive unionization; for us, rather, it is liberalization. However, they've succeeded in getting WN and Alternative Right to do just that - to talk in terms of "The Left" being the enemy, along with it, imputing several ideas that would not be true of a White Left, as I define it - for prime example, it is not about equality/inequality - to argue against "equality" is to chase a cunning red cape posed by the Red Left - viz. Jewish inspired international coalitions of anti-White unions have been supplied this notion to dangle before potential adherents and to bait the right, inducing a spooking reaction against social mindedness on their part. Even recently, to my shock, GW thought that I was advocating "equality" (though I've been explicit not to do that in several articles discussing incommensurability) and against "elites" though I've never been against elites and their abilities (but against their abuse and betrayal, if there is that, of course). Nor is it applying unnatural concepts - there is a significant difference between treating "the White race", say, as a largely precise working hypothesis, very real but interactive and verifiable, as opposed to treating it as an exact but imagined concept to be imposed upon reality, or denied reality.
Commensurability and incommensurabilty, that is, how the rule structures of entities and their trajectories, behaviors or practices match up or not, is a superior conceptual tool to equality/inequality, as it takes into account qualitative issues and the appropriateness or not of comparison and competition, the appropriateness or not of positions within ecological niches - It is superior in terms of practicality, not trying to put things together that don't work together; and it is superior in particular in the capacity to acknowledge human dignity, place and part; to avoid conflict as a result of false comparison.
In a White Left, I am primarily concerned with EGI. I recognize economics to be important, of course, but the social organizing function of EGI is my primary concern. The union would correspond with what we know as the White/European race, with subsidiary categories for its subgroups and nations.
It takes account of facts which are more objective, but has as its foremost concern the relative interests of the group and thus, those objective facts are applied with the interest of that criteria and its coordination in mind. Of course it is going to be in the interest of the group for those who are doing well to keep doing well.
The White Left is not antagonistic to elite capability and reward but rather has an eye toward its accountability to and from group interest and has an eye toward accountability of and to the rank and file to keep them in line and happy for their part in homeoestasis - systemic maintenance.
The White Left is separatist, not supremacist; it aspires to restore the sovereignty of European peoples and their vast majority in native European states and territories - to be sovereign for the purpose of securing our EGI there and in other continents - the Americas, Australia, New Zealand. But because The White Left employs the supranational concept of unionization, "The DNA Nation", it is operative independent of territoriality.
The White Left is Left Ethno-nationalist and thereby not imperialist.
As I have said before, this view is like a cat, landing on its feet in providing good orientation and perspective every time - it is inherently stable in its view on the group, the potential traitor and the outgroup..
Liberalism - the tendency for individuals to want to be free of in-group unionization, ways and accountability, free of their inherent forms, in extreme expression; and to welcome what had been outsider individuals and ways into the group with limited accountability - hence, their preference for objectivist, "naturalistic" ideas - because "that's just the way it is." Objectivist international capitalists and Jewish interests would be interested in taking advantage of this and therefore promote it to Whites, who are vulnerable to it for known reasons.
The Right - a tendency to want to be unburdened of group responsibility and consideration, and thus to divine authority, supranatural theory or facticity and objectivism - I mean by that aspired-for objectivity (as if one has no concern for subjective and relative interests) thus, "objectivism" as opposed to "relative" and "subjective". The objectivism of which I speak is not Ayn Rand's objectivism (which is more like subjectivism, in subjective interests, actually) though most other aspects of libertarian objectivism are objectivist. Objectivism, subjectivism and relativism are not perfectly separable, but one or another of these can be emphasized to the expense of another. By facticity, I mean an insufficient liberation from arbitrary subjugation to the flux of facts for lack of hermeneutic, narrative/ conceptual resource (hermeneutics is defined a few paragraphs below) or failure to recognize its resource to liberate one (through principles or rules based historical experience, narrative sequence that can provide agentive coherence) from the fact that facts are under-determining for human orientation and imagination; thus require hermeneutic, conceptual or narrative orientation.
The right emphasizes the objective, usually for the purpose of hiding their relative group (left) interests (that tends to be the hidden motive where aliens are imposed upon them against their will and they cannot forthrightly proclaim their relative group interests - they have to say, "well, these are just facts"), or hiding elite interests, a wish to not be accountable, perhaps even to betray group interests. Thus, they are anti-social and rather try to argue against group accountability sheerly on the basis of objective facts (or religions beliefs). What group organization that happens stance then despite their rational blindness ("It has nothing to do with my subjective/relative interests, that's just the way it is, I/we have no part in what happens and thus no social accountability") tends to lead to elitism, supremacism, imperialism but ultimately disorganization and dissolution for its inherent instability (add to that instability can also be due to insufficient respect for relativist praxis - social girding - by contrast to strained-for objectivism - for universal foundations, etc - tends to have a reflexive effect of hyper-relativism)...which brings us to "The Alternative Right."

The Alternative Right is Paul Gottfried's Jewish coinage because Jews are desperate that there not be a White Left. The Alternative Right, then, has become a successful Jewish trick to get all of the anti-social reactionary movements into a relatively controlled opposition - the Nazis, the scientistic, the Jesus people, those who want to include Jews within our in-group and allow them to define our terms, despite all evidence that that should not be done.
There is an inherent rule for those who want to be included as part of this tentosphere - an Alt Right tent of tents, which includes tents that reject the term and some of its tents - you have to allow for the other's anti-social positions and basically argue against "The Left."
This can assimilate praxis and practicality for a time - its true that it will be allowed attention by Jewish media and gain popularity with reactionaries, coordinating them for a time; and it is true that it is difficult to circumscribe, pin-down and counter for a time; but it will be countered where it does not come apart because it is anti-social, lacking the grounding of optimal praxis and thus inherently unstable.
That pretty much rebuts Colin Liddell's recent claim that this amorphousness of the Alternative Right is an "advantage, because they can't be easily categorized and countered by our enemies." That may be somewhat true for a time, but their ambiguity ultimately provides means for subversion and misdirected conflict nevertheless…ultimately, the lack of unity will lead to dissolution. And, on the other-hand, so what if people understand where The White Left is coming from? Yes, that's right. This is who we are, and as such we can coordinate well with other peoples. And this is who we are not, people who have not learned from right-wing, supremacist, imperialist history.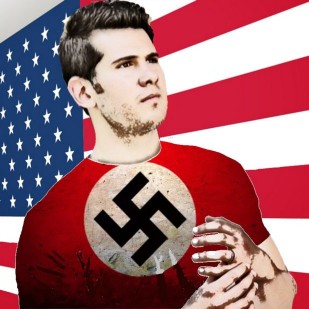 Crowder, the "new leader of the Alt Right", providing "immunity from subversion and disunity" (lol)
To give you a prima facie idea of how ridiculous the Alternative Right is by contrast, their premise is that we have to minimize infighting and with that, one of their first suggestions is that you should not ostracize and sweat the "little things", e.g. Christianity, scientism, Jews and Hitler, but rather should embrace those who want, e.g., to redeem and resurrect Hitler and his ideology - though there has been no greater instigator of White ingroup fighting than Hitler.
They are just that ridiculous. Whether they are allowed to join up with all of their tents or not, Jews have to love the Alternative Right, because it is theoretically gauche.
It is good for Jews if Whites identify as Christian, so that they remain under Noahide law. It is good for Jews if Whites remain scientistic and objectivist, because they will put a chill on social conscience, and, of course, it is good for Jews if they continue to not see through Jewish crypsis, and try to treat Jews as White (but perhaps special Whites)..
Failing that, it's better for Jews that Whites identify as "Nazis" than be a White Left, because there is limited utility and ultimately there is in-group destruction with that identity.
Cartesian - a wish to separate facts, theory or "mind" from interaction. Its pursuit can go in a direction outside of nature, into pure theory, or in an empirical direction of pure facts. This can be a natural wish among those who feel guilty or unfairly burdened by social customs or impositions, and by those disingenuous, looking to avoid accountability ("these are just the facts, there is, was, no recourse").

In fact, "anti-racism" is Cartesian, it is not innocent, it is prejudiced, it is hurting and it is killing people.
Anti-racism is a machination conceived and promulgated by Jewish interests to take advantage of the Enlightenment's objectivist prejudice against prejudice (prejudice against even necessary prejudice).
Cartesianism is one of modernity's leading components. Its destructiveness, including through the prejudice against prejudice, called for philosophers to conceive of the hermeneutic, post modern turn (for fuller definition, i.e., a proper understanding of the concept, Modernity, Traditional Ethnocentric and primitive, Monocultural societies, see White Post Modernity).
Praxis, Theoria and Poesis are Aristotlean epistemological categories:
Praxis - is the social world as Aristotle conceived it, which constrains theoretical application to some extent by our human nature - people being biological creatures, evolved for optimal, not maximal need satisfaction, mammalian creatures evolved to care about relationships, especially close personal relationships; and because we are interactive and thus agentive (we can learn, change course and respond in ways other than predicted, to some extent) - given these facts, Aristotle juxtaposed Praxis to "Theoria", which is pure theoretical knowledge - which can be applied fruitfully to physics, but would be an epistemological blunder to apply strictly to Praxis - suggesting that Phronesis (practical judgment) is thus necessary in consideration of social matters - Praxis. He also proffered the category of Poesis - the arts and crafts.
Now, since Descartes took Theoria to its extreme in trajectory of social detachment and consensus had it that that was destructive to maintain as anything but a provisional perspective, philosophers since Vico have been arguing more or less that even in theoretical matters we need to acknowledge engagement in subjective and relative social group interactive interests - to center our world view in praxis. The post modern turn pursues a trajectory to take even theoria to be subsumed by praxis. This is central to what Heidegger is trying to do - to rescue folk from the Cartesian estrangement, famously observing with that that thinking is more like (poesis) the organic forms of poetry than the blindered controls of science - "science does not think", he said.
Hermeneutics - is a project conceived to conduct inquiry properly, not destructively as did the Cartesian aspiration for its imperviousness and rational blindness to interaction. It is meant, rather to coordinate and integrate these epistemological realms.
It is a process of inquiry in which the inquirer considers themself engaged to some extent with the object of inquiry. It cannot be detached from facts and divorced from reality indefinitely since that would be violation of its anti-Cartesian mandate; but it does afford a close or broad look at the facts, depending upon need or predilection - GW, prefers a close look; nevertheless, the facts are under determining for humans. We need narrative, language and concepts to flesh out perspective and accountability on our personal and social lives in their authentic, systemic, temporal and historical breadth. Hermeneutics acknowledges that as necessary orientation and contextualizaton of facts, it acknowledges our social participation in those narratives and even in the reconstruction of some aspects of facts on the basis of those narratives. It is not at all anti-science - on the contrary, but it maintains rather that science is not all that is necessary nor all-determining in how facts count.
These narratives are important, of course, for the coordination of our group systemic maintenance, since we do have antagonists and we do have the option to mix with others where not straightforwardly eliminating ourselves.
Midtdasein - non-Cartesian attention to engaged process of thought in relative social interest: i.e., "there-being" amidst one's folk (praxis).
Self 1 - Corporeal
Self 2 - Auto(biographical) / hermeneutic
The hermeneutic aspect of self is important for coherence, accountability, agency and warrant.
Coherence, Accountability, Agency and Warrant - I talk about these features of narrative capacity in this article: Kant's Moral System As Coherence, Accountability, Agency, and Warrant.
That article should not be read in and of itself - it is meant to segue into an article which amends and corrects Kant's oversights - this article, to be specific: White Left Imperative to Defense, Systemic Health of European peoples (also called Leftism as a Code Word):
These things are so central to my terminological framework and I've talked about them so many times that I took them for granted and had forgotten to mention them here.
Social Constructionism (proper): is a way of looking at things from a social perspective - Praxis - a human centric, human interactive perspective - it holds that where we cannot literally construct facts (in some cases, we can), then we have capacity to determine how facts count - it recognizes that there is a degree of agency afforded in recognizing the social aspects of life - in conjoint construction; and it is a remedy to Cartesian and other kindred destruction, such as theological.
This agentive aspect of social constructionism is crucial to tap, as it is both true and useful - the better the morale for our side, the better to organize action against antagonists, despite liberal uncaring and on behalf of ourselves if our people believe that they have agency. Otherwise, our enemies can and will use deterministic arguments and language against us - e.g., "immigration flows are inevitable."
One can test and tell where it is being abused and misrepresented as a notion, if you have to put the word "mere" before social construct; or if it is said that it is "just" a social construct. If you have to put the word mere or just before what is being proposed as a social construct, that means it is not accountable to the social world's consensus and understanding with regard to what is real and factual, that "mere" or "just" indicates a Cartesian, supra-natural and supra-social proposition.
By contrast, in its proper form, social constructionism (proper) is another post modern idea, along with hermeneutics, that does not deny facts or say that you can make of yourself just whatever you like (as solipsism might claim) - again, as that would be a violation of its anti-Cartesian mandate. It does allow for the recognition of group perspectives, interests, reality and defense along with the reality of other, differing groups, with different, perhaps incommensurate, antagonistic or cooperative ways; but acknowledges that how facts count and to some extent how they evolve is negotiated (it is possible to make an argument that the White race should be bred-out of existence, as Andrew Anglin argued just a few years ago, and it is factually possible to argue that we are not "race distinct" enough, because we can be bred-out of existence with other races, but we believe those are poor arguments).
In defense of ourselves we acknowledge that we live in communication, that the facts of our lives are fleshed-out in authentic or imaginative form with language and narrative - by social communicative means which lend to accountability, thus lending to the obligation to accountability to social capital, particularly in regard to matters that are closer to hard facts and not highly negotiable in terms of how they count, particularly regarding survival and the reconstruction of our qualitative forms.
The Communication Perspective - takes interaction as the unit of analysis as opposed to the group unit of analysis which sociology takes, or the individual unit of analysis, which psychology takes. It is held to ask more incisive questions and get better answers, but it needs material to operate on - thus, it claims the same turf, i.e., the same unit of observation as other disciplines. Since we are in the position of having to defend our race against "anti-racism", it is most useful for us to claim much of the same unit of observation as sociology - which takes social group as its unit of observation - because a "race" is a group concept. It will also claim the same turf as philosophy, economics, biology, physics, even psychology and more, where necessary.
White - People of overwhelming European descent. It has (understandably) been the preferred term for European peoples living outside of Europe. It does not include Jews. And Whites have the capacity to make that determination and exclude people from their nation who they recognize as detrimental to their EGI.
White/European peoples are a taxonomy and sub taxonomies, i.e., scientific and social classifications that should be politicized and "unionized" to some extent in order to defend them against liberal uncaring and outgroup antagonism. Through our kind of unionization and accountability (e.g., in DNA Nation), we seek to maintain both the genus and the distinct kinds of Whites/Europeans - the genus of our social classification, viz. its slightly more hypothetical/political form, I call "The White Class."
This is a White ethnonational Left which would seek alliances with Asian left nationalists against Jewish and Islamic interests, de-racinated objectivist interests; and to contain black bio-power and population explosion.
The Class - It is a union of people with members and non-members: as White Nationalists, we are interested in how it corresponds quite exactly with both the idea of the nation as your "skin" (your genetic group, genus and species) and native nationalism, along with its borders and boundaries. Elites are members of the class up to the point that they betray its interests; i.e., this is different from conventional class theory in that it does not treat wealth and unequal ability as necessary cause for exclusion, whereas rather significant burden-to and betrayal of general class interests would be sufficient cause for ostracism - whether of the elite or the rank and file.
To avoid "wall papering" over significant differences between necessary skills and roles among the class interest, their differing interests, concerns and vulnerabilities to exploitation, we prefer an idea of syndicalism - i.e., a union of various unions - which, within the class of classes (the nation) do not necessarily keep one permanently bound to a particular union - or even a member of a specific union, necessarily, other than the union of the nation.
With social units of analysis, crucial matters such as demography are addressed - human species are assessed and can be recognized as being under threat of extinction.
Our haplogroup varieties, ways of life and their relation to the land are another reason why the interactive unit of analysis that the communication perspective takes is significant - it allows for the management not only of our human ecologies, but a necessary attention to pervasive ecology...
Another term, this one that I have coined - Pervasive Ecology.
"Marginals"
The guys at TRS, the "alt right's" "The Daily Shoah", said that term really "triggered" them.. "because it means that these people are 'losers' and 'unwanted"...
I got news for them, they are marginals, as is everybody from time to time within human systems, including our greatest geniuses - that makes them marginal by definition.
Marginal perspectives are crucial to know where the social systemic shoe is pinching and where it is in need of homeostatic correction (as opposed to runaway) for the human ecology.
But as I have said before, a key trick - and it is a typical reversal of terminological logic on the part of Jewish academia - was in regard to the concept of "marginals": i.e., to put across the idea that "marginals" were those from outside the group that needed to be included within the group as opposed to marginals being those who are already within the group but for the time being at least, further out toward the boundaries - the idea of requesting accounts from them being that these marginals have perspective on the system and worthwhile feedback as to its homeostasis - systemic maintenance.
Trying to deny the reality of social group classifications has been tried - by John Locke, and it has been an illustration of how Cartesianism can unfold to catastrophe.
American propositionalism is founded on its basis and it has spawned a popular culture with no regard for the social realm, only "the self actualization" of the 'winners" ..no regard for the implications and impact on human ecological systems.
That is why my model of humanity looks after a "prescriptive", rather, advisory topoi: Retooling of Maslow's pop psychology hierarchy of needs to "self actualization", advising that it be taken into a basis in socialization (optimally circulating in praxis as central for European social groups), which would ensconce being (midtdasein), routine, craft and sacred practice, self actualization (farther reaches of special personal quest).
Moral orders: the rule structures that organize what is legitimate, obligatory or prohibited among a people, giving them an accountable social order. There has never been a human circumstance absence some semblance of these rule structures.
Sex as dominance and submission in tension with human dignity, a mechanism which makes sex sexy.
Sex as celebration - an option taking for granted the pattern and its boundaries, that you are sharing-in worthwhile common resource. A liberal attitude with regard to sex, particularly among one's group, as people are sharing in common resource, can be reasonable if the boundaries and the pattern are secure - besides literal and rules based boundaries and borders, an additional necessary means of the pattern's security is an institutionalized provision for an option for sex as sacrament.

Sex as sacrament - an option which does not take the pattern and its boundaries for granted and rather thus, does not treat sex as a mere function and causative fact of nature beyond our human discretion, but seeks means and social enclaves, ideally, for careful observation of the value in patterns beyond moment and episode. It is an option for those who want to take a very careful attitude with regard to birthing and partnering, including ensconcing a commitment to monogamy as a viable option. It is moreover an important option to uphold in order to maintain systemic homeostasis .. staving-off cynicism and disorder, maintaining incentive structure and thus reason for loyalty and to fight for the pattern.
Sacrament as episodic connection and reverence for that which is essential and vital to the pattern.
Augustinian Devils vs Manichean Devils:
Manichean Devils are trickster devils - they reflect human level agency to change the rules of a game in order to fool you if they think you might win the game. It may be hypothesized that tribal peoples from the South and Middle East are more attuned to this sort of Devil as they are more evolved in competition with each other for resources rather than competition against the elements of nature; even where food was not all that abundant at least they were not up against the winter.
Augustinian Devils are natural obstacles and problems. If you can solve them, they don't change the rules because they lack human level agency. It is my hypothesis that Europeans are evolved more to focus on this kind of devil - preparation for the harsh winter and scarcity were challenge enough, thus Europeans, especially Northern Europeans, prefer that Augustinian Devils do the selecting and killing as surviving these conditions was valuable ability enough..
The ultimate devils facing humanity are Augustinian devils thus it is incumbent upon European evolution to not lose this virtue; and not be defeated by the Manichean devils of tribalists.
For ready example, if we are to avoid asteroids, super volcanoes, catastrophic climate change, etc., and get to outer space of necessity.
Coming back to the marginal and who should be ostracized or not then, this issue should be taken into account for our selective strategy. If someone is strong enough to survive, that is to say, they have demonstrated that they have the genotypic strength (genetic level ) of our kind to survive without undue help, then barring the fact that they are not an undue burden on society, they should be given the benefit of the doubt - innocent until proven guilty.
Marginals should be allowed the opportunity to be deployed in our interest, to contribute to the maintenance of borders and boundaries - if they will do that or not, should be a key criteria as to whether or not we allow Augustinian devils to be a deciding factor in their survival from our end.
In fact, as the White demographic becomes older, I have argued that the marginal group that is our elderly can move from a liability to become a great asset - a geriatric army in this regard - they have wisdom, experience, perspective to deploy on our behalf and as they have proven their genotypic strength for their longevity, they also have less to lose; having already lived most of their life and being beyond child bearing age, they should be called upon to take greater risks on behalf of our legacy.
Phenotypic strength can be an indicator of genetic strength, as can beauty, but as we know, these matters can also be superficial in terms of indicators of abilities and functions valuable to our people or not. The puerile in particular may be lured into their visual appeal and not see through to assessment of longer term and deeper genetic values. Nevertheless, phenotypic health and beauty can be signs of health and functionality and thus, should not be dismissed as purely superficial and of no importance whatsoever. It is just that there has to be some amount of mature critique against its true long term value to mitigate its over emphasis by the episodic myopia of the puerile and those who would pander to it (give them candy).

Genotypic and phenotypic strength is thus an important distinction to make common among puerile Europeans, in particular, as our evolution and its merits would not be displayed as much through episodic and tribal competition but in endurance and regulation of natural patterns and obstacles.