Majorityrights Central > Category: The Apple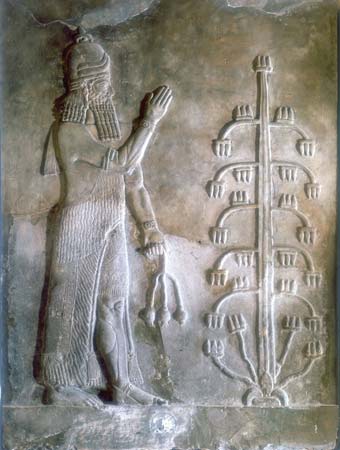 "The Mystery of Ishtar and Tammuz provides a key for understanding the world-redemptive destiny of the North Atlantic." — K. H
Nimrod - A Screenplay by Daniel Sienkiewicz and Majorityrights Associates
Atmosphere music: King Crimson, The Sheltering Skye (studio version is appropriate, but only this live version is currently available on Youtube).
What is the antithetical taboo to miscegenation? Why of course it is incest.
What is the greatest horror? It is unavoidable negative fate and its eternal recurrence.
These themes are captured in the most classic, and primordial even, of Western narratives - in the story of Oedipus Rex and his mother/wife Jocasta, going back further historically, in the Egyptian story of Osiris and his half sister/wife Isis, back further still, to Ishtar and Tammuz, and finally to Nimrod, the first great man on earth, Genesis 10:10, and his mother/wife, Semiramis.
Infiltration of the Babylonian Mystery Religion, Mother of all Wanton Harlots, 666, etc.
Now the reason is understood as to why Abraham was against this mystery religion - because it sacralized re-breeding to the point of inbreeding even, where necessary, while Abraham in the case of Babylon wanted to promote out breeding among its gentiles and later, wanted to do that to Rome, in order to bring down these adversaries of Israel and the Jews.
Hence the true evil mystery religions, universal Abrahamism, was imposed upon the world. Monotheistic of god's "chosen people", it was mongrelizing for all people except the Jews.
And the antidote taboo-breaking of incest, its sacralization (as a ritualistic gesture), was confounded as the greatest evil - and indeed it must be mostly symbolic as such unions are obviously going to result in the likes of King Tut's massive health problems (himself a product of incest) or even Charles and Harry's odd taste in women, as sort of a convulsive, balancing reaction (a little levity there, for those who share my distaste for their taste).
Thus, we want to avoid its reality beyond sacred ritual - and not just for physical maladies, but because we want to be careful about psychological effects as well on the formation of minds. At any rate, it is not commendable to take away the relatively agentive, mature and well informed choice of sexual partner. Sex is not only an important matter in determining the population of a human ecology, but a matter of confirmation and disconfirmation of personalities, virtues (or not), politics and more.
"Enjoy the fantasy" may break the over alluringness of the incest taboo for those prone.
So that's some background to let the audience know that I'm not playing loosely with a justifiable taboo: if it is to be thematized as a counter taboo and aspect of sacralization toward a narrative to run counter to the Abrahamic cult of out-breeding, it must be done with sufficient accountability - even its narrative form must be discussed with caution and look toward matters of scientific verificaton; e.g., regarding what amount of inbreeding is alright, beneficial or detrimental; physically as well as psychologically and sociologically.
Having issued that caveat….
I conceived of writing this screenplay many years ago (in the early 80s), still stuck in the Abrahamic way, I thought to render its story along the conventional Abrahamic lines, of the pervasive infiltration of the evil mystery religion - into Western traditions and "false" practices of Christianity, most symbolically with Christmas - to deceive the peoples of earth against the "true" Christianity.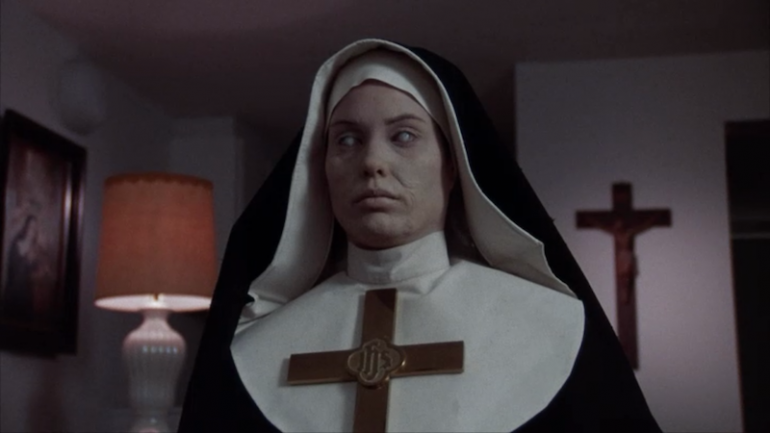 The horror of eternal recurrence and discovery thereof: from Oedipus to Crohaven Farm, The Sentinel and The Omen. And salvation through the counter taboo from the horror of this unavoidable fate, eternal cycles and eternal recurrence.
Now I see it the other way around - that Abrahamism holds the true horror, is the evil mystery religion which has (more literally) infiltrated pervasive world practice.. e.g., we worship a virgin birth and self sacrifice instead of a product, to some extent, of tribal and royal line in-group breeding… symbolizing the cultivated turn, deliberation rather than sheer liberalism; i.e., not quite severe inbreeding, but recreating the genetic pattern of our human ecologies.
With Abrahamism, rather, our fate is re-designated, or de-designated, as it were, "gentiles" - re-designated beyond our control, the fate of our people, beyond our management. Our hope is not our future with our peoples. Our only hope for salvation is through selflessness and altruism.
The only foreseeable way out once having been intimidated by its book of Revelation, with eternal hell, 666, having to "hate one's family", where one is evil for even having a thought, etc., is to identify, to conceive of oneself, one's people and to make oneself and people as-one-with the Jews as possible; for example:
"The peoples of the United States, the British Commonwealth nations, and the nations of northwestern Europe are, in fact, the peoples of the Ten Tribes of the House of Israel. The Jewish People are the House of Judah."
That is the true culmination of the true infiltration of the evil mystery religion - i.e., Abrahamism, Abrahamic imperialism upon Western peoples and ultimately the whole world.
It compels full culturalist merging as well, through false opposition, Noahide law and paleoconservatism of the Alt-Right.
To be continued, that is, I will be cultivating this screenplay on line…
The Counter Taboo…
Opening scene: Music, The Sheltering Skye by King Crimson. Characters: mother, father with two children, a boy and a girl. The mother and father are decorating the Christmas tree with their son…he goes up stairs…
Brothers, sons of Abraham

Diversity Macht Frei, "Hagar: Ideological capture as a response to the constraints of Jewish ethnic exclusivism", 12 May 2017:

The obsessive ethnocentrism of the Jews has meant that they could never acquire the strength of numbers required for the kind of great undertakings that require a large population, military ventures being the most obvious example. For that reason, Jews have been forced to develop ideologies that recruit other people to their cause, inveigling non-Jews into pursuing a Jewish ethnic agenda through a process of intellectual or emotional capture. The two most destructive examples of this, so far, have been Islam and Communism. *

A few days ago I wrote (link) about the book Hagarism, which describes how the Jews created Islam to recruit an Arab army to aid them in the reconquest of Palestine, having been forced to flee it after a betrayal too far.

In the tradition of Jewish Biblical interpretation, Muslims are identified with the figure of Ishmael in the Book of Genesis. The Islamic tradition, too, recognises Ishmael as the Ur-ancestor of the Arabs. The Genesis episode curiously prefigures exactly the phenomenon I have described above. In the biblical narrative, Abraham's wife, Sarah, is unable to bear him children. She suggests to Abraham that he impregnate their Egyptian slave/servant girl, whose name is Hagar, instead. This he does, and she gives birth to Ishmael. Later, she is sent away.

Here we see a microcosmic representation of the basic relationship between Jews and Muslims. Just as Abraham cannot (as he then believes) gain a son, Jews cannot gain sufficient numbers on their own. They recruit the prototypical Muslimah, the Egyptian slave, to make up the deficit. And her son, Ishmael, symbolic progenitor of Muslims, shall be "a wild man; his hand will be against every man, and every man's hand against him". The world has been living with the consequences to this day.
"The two most destructive examples of this, so far, have been Islam and Communism." * Of course, Majorityrights would quickly add Christianity to this list. For their purposes, Jews created Christianity as well. In fact, Christianity has paved the way for the destruction of European peoples as it assures the enemy that its believers will not fight back. The fighting aspects of the bible require borrowing from the Old Testament and thus align one's fight thematically with Jewish interests. As such, it has led to the senseless destruction of other non-Abrahamic peoples as well, though they might have been friends and allies otherwise.
Here is the relevant passage (where Judaism gave birth to Islam) from the Book of Genesis.
Ibid: Now Sarai Abram's wife bare him no children: and she had an handmaid, an Egyptian, whose name was Hagar.

2And Sarai said unto Abram, Behold now, the LORD hath restrained me from bearing: I pray thee, go in unto my maid; it may be that I may obtain children by her. And Abram hearkened to the voice of Sarai.

3And Sarai Abram's wife took Hagar her maid the Egyptian, after Abram had dwelt ten years in the land of Canaan, and gave her to her husband Abram to be his wife.

4And he went in unto Hagar, and she conceived: and when she saw that she had conceived, her mistress was despised in her eyes.

5And Sarai said unto Abram, My wrong be upon thee: I have given my maid into thy bosom; and when she saw that she had conceived, I was despised in her eyes: the LORD judge between me and thee.

6But Abram said unto Sarai, Behold, thy maid is in thy hand; do to her as it pleaseth thee. And when Sarai dealt hardly with her, she fled from her face.

7And the angel of the LORD found her by a fountain of water in the wilderness, by the fountain in the way to Shur.

8And he said, Hagar, Sarai's maid, whence camest thou? and whither wilt thou go? And she said, I flee from the face of my mistress Sarai.

9And the angel of the LORD said unto her, Return to thy mistress, and submit thyself under her hands.

10And the angel of the LORD said unto her, I will multiply thy seed exceedingly, that it shall not be numbered for multitude.

11And the angel of the LORD said unto her, Behold, thou art with child, and shalt bear a son, and shalt call his name Ishmael; because the LORD hath heard thy affliction.

12And he will be a wild man; his hand will be against every man, and every man's hand against him; and he shall dwell in the presence of all his brethren.

13And she called the name of the LORD that spake unto her, Thou God seest me: for she said, Have I also here looked after him that seeth me?

14Wherefore the well was called Beerlahairoi; behold, it is between Kadesh and Bered.

15And Hagar bare Abram a son: and Abram called his son's name, which Hagar bare, Ishmael.

16And Abram was fourscore and six years old, when Hagar bare Ishmael to Abram.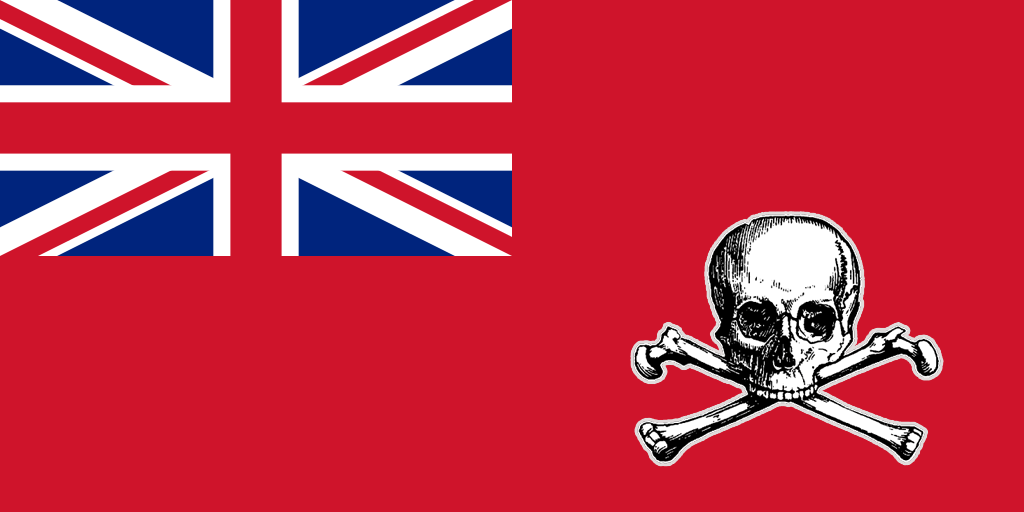 It's really great
Question. What's the difference between:
being a pirate running a multi-ethnic drug-ferrying operation to generate money which is kept off-the-books for the financing of covert operations,
being a mercenary who is paid to attack slave-ships and liberate slaves,
being a radically forward-deployed coastguard which defends the borders of Britain at the edge of someone else's shores on extended lines of supply, and
being a Knight Commander of the Order of the British Empire?
Trick question. They are all potentially the same thing, and that's what makes Britain great.
The only people in parliament who seem to have any understanding of this history however, are the people in Theresa May's wonderful cabinet.
Weaponised history
The difference in opinion between Amber Rudd and Justin Welby is very instructive:
ITV News, 'Home Secretary faces backlash in parliament for capping lone child refugees', 09 Feb 2017:

The Home Secretary faced a backlash in parliament after it was announced that the number of lone child refugees coming to the UK will be capped.

Amber Rudd insisted that the move to cap the scheme to just 350 children, far fewer than the 3,000 originally expected, closed to avoid encouraging people-traffickers.

Ministers quietly announced on Wednesday that 200 children had been brought in under the so-called Dubs Amendment and it will close after another 150 are settled in Britain.

[...]

Responding to the Commons, Rudd said: "I am clear that when working with my French counterparts, they do not want us to indefinitely continue to accept children under the Dubs Amendment because they specify, and I agree with them, that it acts as a draw. It acts as a pull.

"It encourages the people-traffickers."

She also suggested that local authority funding had come into the equation when deciding how many child refugees would be settled under the programme.

[...]

The Archbishop of Canterbury, Justin Welby said he was "saddened and shocked" to learn of the Government's decision to stop the scheme.

"Our country has a great history of welcoming those in need, particularly the most vulnerable, such as unaccompanied children," he said.

"Refugees, like all people, are treasured human beings made in the image of God who deserve safety, freedom and the opportunity to flourish."

He added: "We must resist and turn back the worrying trends we are seeing around the world, towards seeing the movement of desperate people as more of a threat to identity and security than an opportunity to do our duty.

"We cannot withdraw from our long and proud history of helping the most vulnerable."
The Home Secretary is correct, and the Archbishop of Canterbury is incorrect, as per usual, because Christianity is stupid and will make you become stupid.
The apparently long, proud history of British people 'helping the most vulnerable' in a scenario like the one that is presently unfolding in Syria, has only one historical precedent actually, and it is the historical precedent of the West Africa Squadron.
Philanthropic activities
The West Africa Squadron sprung out of the changing economic structural necessities in 1808 after Parliament passed the Slave Trade Act of 1807. The Squadron's mission was to suppress the Atlantic Slave Trade by attacking slave ships off the coast of West Africa.
Letters of Marque were also issued to allow private security contractors, also known as 'pirates', to act on behalf of the British government under 'false flags' to attack Spanish, French, Portuguese, Arab, and American slave ships within the same mission scope. A particularly iconic practice was to approach a contact while flying the British red ensign, and then run it down the flagpole at the last minute and elevate the black Skull and Bones flag in its place before attacking the contact. Under the Skull and Bones, it was possible to exist in a parallel legal reality where you could do anything to anyone without a care in the world. This also happens to be the essence of what Ernst Junger would later refer to as the 'dual state'.
The programme was later expanded by the 1840s to encompass North Africa, the Middle East, and the Indian Ocean, as Pax Britannica began to become entrenched across the major sea-lanes into the western hemisphere.
Notice how none of that involved inviting every single African into Britain. On the contrary, by taking the fight to the slave traders – both legally and extra-legally – it enabled the British to accomplish:
a great work of humanitarianism,
the pursuit of various geostrategic and geoeconomic objectives against Britain's rivals,
disincentivising the activities of the slave traders, and
the ability to simply hijack virtually any ship and steal it, with popular support.
As Cecil John Rhodes once said, "Pure philanthropy is very well in its way, but philanthropy plus five percent is a good deal better."
And really, it is, isn't it?
Anyone who doubts can simply contrast the premiership of Theresa May against the premiership of Angela Merkel. Which is faring better? Exactly. I rest my case.
Related Articles: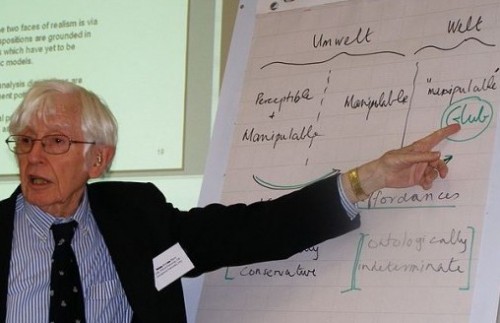 Rom Harré
, Philosophy of science and psychology Professor at Oxford and Georgetown. Notable ideas:
ethogenics
, positioning theory
Contradiction in Lived and Told Narratives

Brownwyn Davies, University of New England, Australia

Rom Harré, University of Oxford

INTRODUCTION

The ubiquity of contradiction in human affairs has long been commonplace. Social contradictions were identified by Marx as the source of social change. Repertoires of mutually contradictory "personas" have been demonstrated to be characteristic of people living in complex societies (Argyle, 1976; De Waele & Harré, 1976). At the same time it is evident that there have also been powerful social norms requiring at least the appearance of consistency in displays of character, in modes of talking and writing and even in patterns of thought.

Research on language and social interaction, vol. 2; 1991/1992: 1-36

Though contradiction is a logical concept that names a relation between propositions, it has a well established use as a general metaphor for incompatibilities of many kinds. It is one of the concepts by which "modernity" has bee defined. So in post-modernity one would expect at least some of the uses of "contradiction" to be called into question, particularly those in which it has a normative role. According to Parker (1989, p. 48), modernity itself, "is contradictory: Its discourse promises scientific truth as the solution to humanity's problems on the one hand, and on the other attributes responsibility and the power to make meaning to individuals."

We two, as individual authors, have been both constituted by, and active participants in, the construction of that modern world. We now find ourselves fascinated by the spaces opened up by its deconstruction, particularly in the work of feminist authors (1) such as Weedon (1987), Walkerdine (1981, 1984, 1985), Haug (1987). This paper, then, stands at the interface between the modern and the post modern worlds: While still being caught up, inevitably, in the discursive practices of the modern world we nonetheless wish to make contradiction a topic for examination in light of such feminist post-modern/ post-structuralist writing.

As a person in our contemporary world one has access to many ways of talking about oneself and one's activities in that world: that is, one has access to multiple forms and styles of discourse. These ways of telling may remain discreet and the contradictions that sometimes exist between them may not become manifest nor present problems for resolution or accommodation. But they may overlap. They may be used as parts of some larger whole. And within that whole they may be profoundly contradictory. Furthermore each discourse may itself be made up of contradictory elements. Billig et al. (1988) give the example of liberal discourse containing ideological commitments to the rights both of the individual and the collective. He also cites educational discourse which espouses as values both equality and authority. In each case there is a discreet discourse containing oppositional and and contradictory imperatives.

Yet one of the predominant features of ways of producing ourselves as persons in the modern world is to present what we do as relatively coherent and non-contradictory, both as we interpret what we do and in the various accounts that we give of what we have done and will do. Numerous strategies exist for dealing with blatant contradictions in those productions. For instance there is the bureaucratic device of "wearing different hats." Each "hat" represents a different set of constraints, aims and repertoires of proper actions.

The movement from the complex array of lived experience to the relatively coherent stories that we tell about that experience will be a central focus of this paper. Like Haug (1987) we see lived experience as inherently contradictory and the appearance of coherence and and non-contradiction as discursive constructions. As Haug (1987) puts it, "human beings, in the process of their socialization, work at restructuring the given elements of their lives until such time as their existence becomes relatively uncontradictory: In other words until social action becomes possible." We wish to explore how it is that non- contradiction has become such a fundamental requirement of the production of self and in contrast how the recognition of contradiction has been greeted by feminist post structuralist authors in particular as fundamental to understanding their experience.

Told and Lived Narratives

Told narratives

Told narratives, including both the stories one tells about oneself and other people, and those narrations we call literature and drama, are generally framed within coherent conventions of discourse and tend to show each character as continuous and often, though not always, as predictable. The purpose of told stories in everyday life is often to show how conflicts and contradictions have been, might be, or even should be dealt with (Sabini & Silver 1981). Told stories are usually finite with well marked beginnings and endings. An orderly state of affairs is interrupted by the appearance of a predicament, a course of events unfolds in which the problem is resolved, and a new orderly state of affairs comes into being (Harré,1979). Such stories appear as accounts, told versions of events that are used retrospectively to order the complex array of lived experiences. As Huag (1987, p. 48) says:

We are not assuming that human beings live according to plan, or in continuities, nor even that they are always determined by the same consistent factors…continuities are manufactured retrospectively in the mind.

One focus in this paper is on those discursive practices through which intelligibility and warrantability are created.

Lived Narratives

Told stories are the means of providing the narrative frameworks through which we interpret strips of lived experience as they occur, that is they serve to guide the actions that make up lived narratives. Who one takes oneself to be at any one time and what one takes oneself to be doing form essential parts of the lived narrative. One's actions are played out with interactive others who provide one with (and whom one provides with) subject positions in the collective flow of talk. These positions may be taken up or refused (however difficult that refusal might be), by any one of the members of the momentary collective. Thus lived narratives inform readings of told narratives and told narratives inform lived narratives (Bruner, 1986; Davies, 1989; Davies & Harré, 1990)...
Part two of Kumiko Oumae's critical examination of Matt Parrott's Christian traditionalism.
Subjects covered included: Global baptism, Christian universalism, homosexuality, Africa and the population question, Syria.
58 mins, 52.6 MB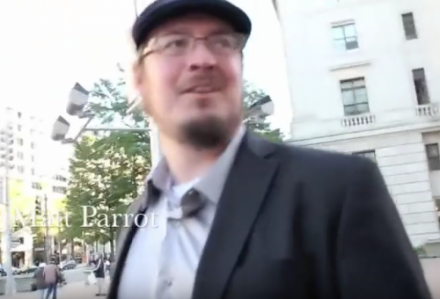 Matt Parrott at NPI.
Summary: A two-part critical examination, conducted by Kumiko Oumae, of many areas of Matt Parrott's Christian traditionalism, from Matt's faith fundamentals as an Orthodox Christian traditionalist and nationalist - in that order - to Matt's views on freemasonry, the relationship of Judaism to Christianity, the pagan past, how religion renews, global baptism, Christian universalism, homosexuality, Africa and the population question, and Syria.
Can I just say, from a personal perspective, that I thought the interview was a success, notwithstanding any hostilities which may have existed prior to it (and since). Kumiko was very well prepped and she did a great job of maintaining a high tempo of relevant and close questioning, to which Matt responded generously.
My thanks to you both.
This is part one: The fundamentals of Matt's Orthodox Christian traditionalism examined, Freemasonry, Judaism and Christianity, the making of religions.
1 hr 22 mins, 75 MB.

The Joint Inquiry Into Intelligence Community Activities Before and After the Terrorist Attacks of 11 September 2001 has now had the 28 pages relating to Saudi Arabia declassified.
This means that an area of this document that used to be completely covered in black bars, now is almost completely visible. The Saudis were strongly opposed to having this section declassified and made available, as was the executive branch of the US. However, contradictions between different factions in the US Congress has led to a situation where it has been declassified.
Predictably, the framing that the western media has given it, is to try to portray it as though there is nothing interesting in the document. Nothing could be further from the truth. Every paragraph is actually interesting.
Here is a small selection of what is inside, with highlights placed on it by me: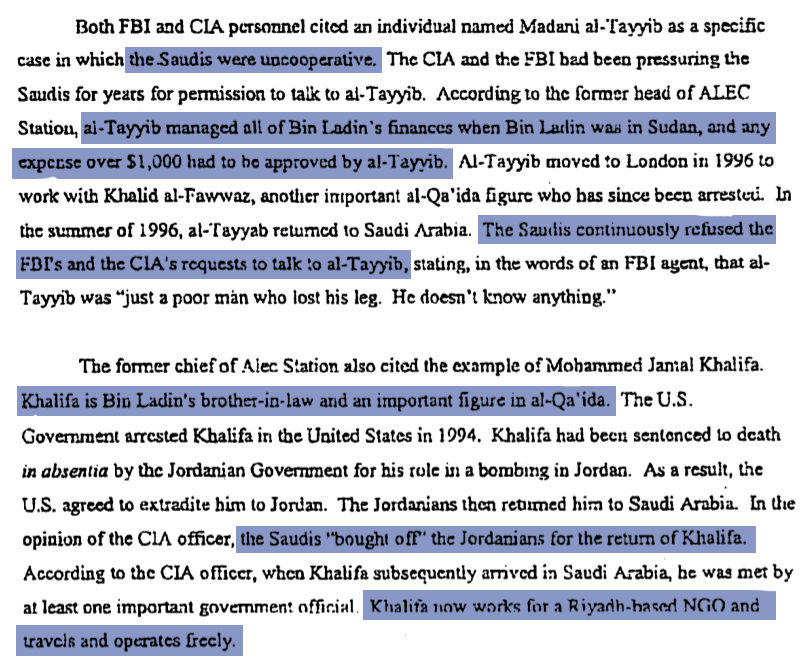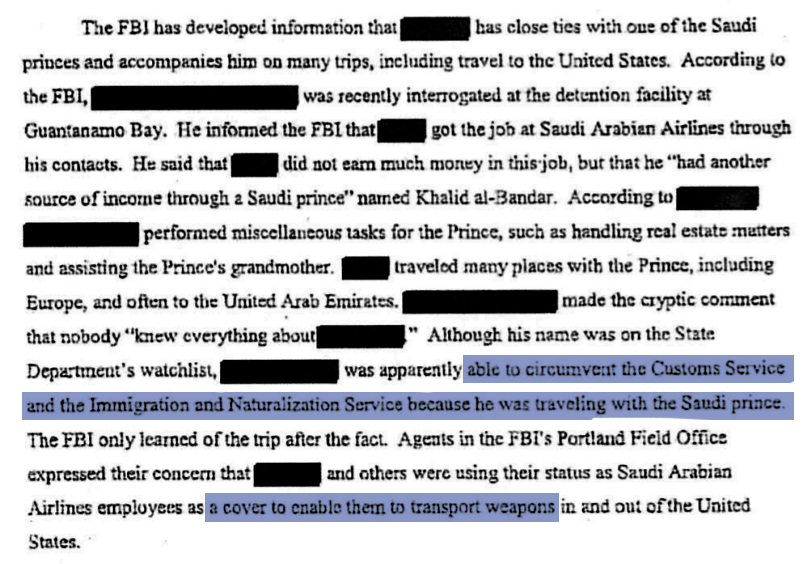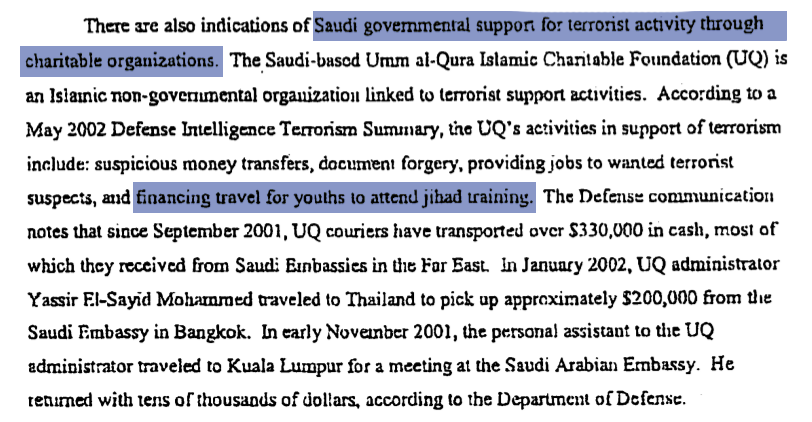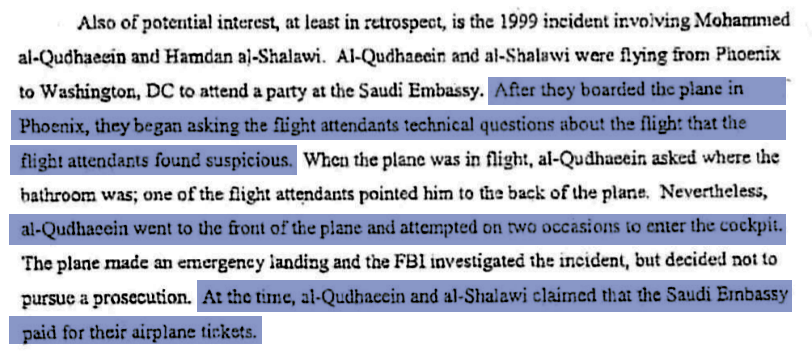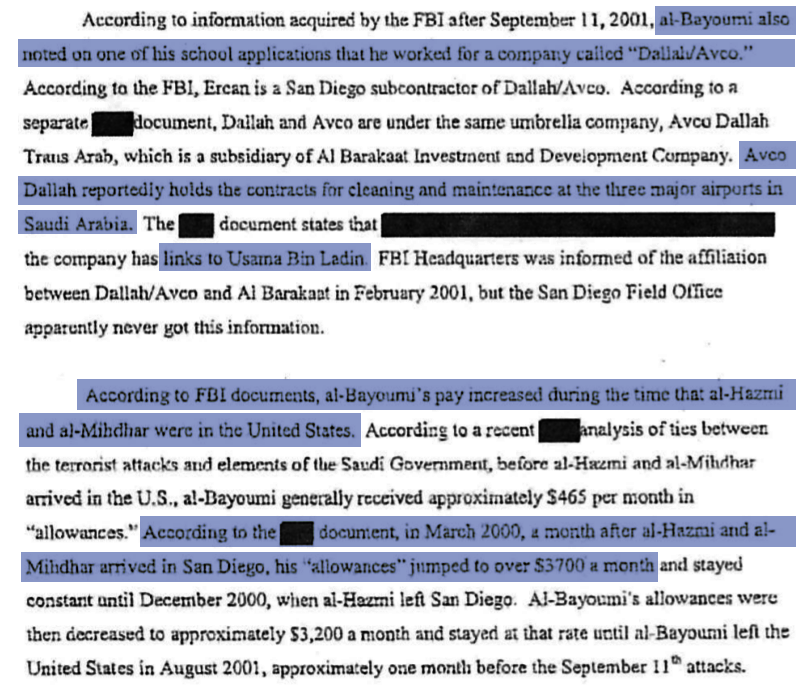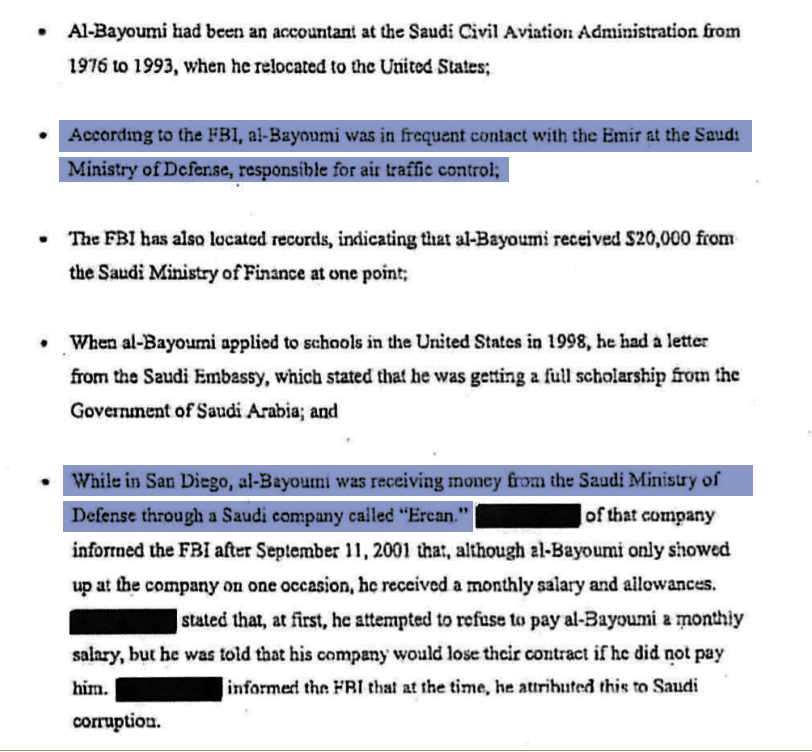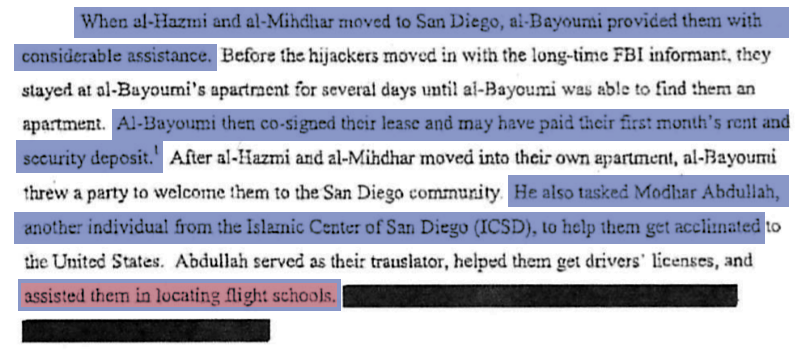 That is just a narrow selection of what is inside the document. I leave it to our readers to decide whether it looks interesting or not.
We should never forget that the attacks of 11 September 2001 were not just an attack against the United States, but rather an attack against the whole world. The centre of world finance, albeit flawed, had not exhausted its progressive potential, but it was attacked by the most regressive and most backward social forces. It is incumbent on us all to acknowledge where that attack came from and who supplied the ideological and logistical support which made it possible.
It should be clear that when the next memorial for the 11 September 2001 attacks is held, it should not be a time to make an oath of peace. Rather it should be a time to renew our intentions and recommit ourselves to permanent and neverending global war against all those who threaten to pull us asunder.
Kumiko Oumae works in the defence and security sector in the UK. Her opinions here are entirely her own.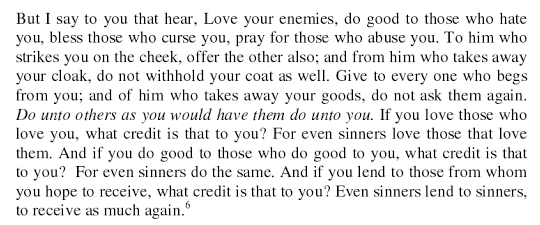 The Sermon on The Mount Ensconces The Golden Rule of Altruism
Majorityrights prefers to deal with verifiable reality as opposed to speculative theory and faith based systems of rules as we look after the interests of our people. We are looking after genetic groupings and genetic interests as key criteria, even if these are not the only important verifiable criteria to keep track of our peoplehood and that of others. Rationale and rule structures are another criteria for that purpose.
While existence is of course equiprimordial to genetic interests, to secure it for any span and legacy requires rationale and varying degrees of sophistication to negotiate complex rule structures of interaction. "Rules" (1) are the term of common currency that we will use for the logics of meaning and action that people use to negotiate interaction and these complex, protracted exchanges beyond episode, close personal relationships in yield to maturity of their full social system; and its relation to other social systems.

For those of us who are coming from this kind of perspective, where we perceive ourselves as rationally and empirically grounded, it is difficult to understand someone like pastor David Blackburn, his love of Jesus that would have him not only forgive, but want to share his love of Jesus with the men who raped and murdered his wife and unborn child; but to my knowledge, he is at least not hoping to get them released from prison.
It is even more difficult to understand European peoples allowing, even welcoming foreign incursions into The U.K., Sweden, France and Germany - it is difficult to fathom the mindset of a Merkel, who would destroy our European peoples in service to non-Europeans. But there is one rule, convoluted rule, that they have in common and makes their position intelligible to us despite their apparent irrationality.
The Golden Rule is a part of the Sermon on the Mount, which is a central text in the Christian faith. It states: "Do unto others as you would have them do unto you". There are similar instructions in many other cultures.

Despite receiving high respect and wide popularity, the rule raises critical questions. What is the recommendation more exactly, and is it good advice?
This post will prepare a discussion of the work of Jan Tullberg - viz., the difference between the golden rule of benevolence as opposed to the silver rule of reciprocity - as it applies to assist in the reconstruction of a necessary consensus of moral rules among European peoples and for coordinating our relations to others.
____________
There is a consensus among advocates of European peoples that in essence we seek to secure the existence of our people. There is much dispute over how that is to be done…