Jewish vs. Euro-American Voting Patterns
The first chart, below, shows Euro-American voting patterns on immigration restriction legislation taken from http://www.betterimmigration.com , and it shows great diversity. In contrast the chart of Jewish votes shows a hardened and tight grouping. Since Jewish voting, at least in this sample, is so consistent it seems able to tip the balance in its favor on this important issue.
Perhaps an examination of other controversial subjects of special concern to Jews would reveal a similar pattern? I wonder if the patterns of Black and Hispanic ethic blocks are as disciplined.
Euro-American Voting Patterns on Immigration Restriction Legislation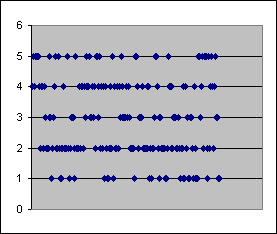 Jewish Voting Patterns on Immigration Restriction Legislation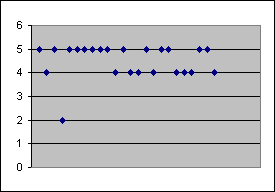 1=A=Most Restrictive Position
5=F=Least Restrictive Position