Does race mixing increase the likelihood of physical attractiveness? Armand Marie Leroi, a developmental biologist at Imperial College, London, seems to think so, and as proof he offers the example of the "world's most beautiful woman": Saira Mohan, whose mother is French/Irish and father is Hindoo.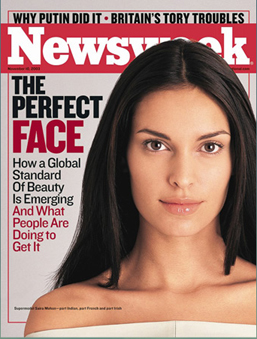 Figure 1: Saira Mohan on the cover of Newsweek, Nov. 10, 2003 (article here).
What logic does Leroi use to arrive at his curious assertion? Leroi asserts, correctly, that fewer deleterious mutations—that are associated with gene expression—should correspond to greater physical attractiveness. Leroi also notes, correctly, that deleterious mutations are typically recessive, i.e., will manifest in structure/function if one gets the same copy from both parents but not if one has only one copy. Leroi then argues that since recessive deleterious mutations vary by race, race-mixing should decrease the likelihood of obtaining identical copies of deleterious mutations from both parents, which should correspond to greater physical attractiveness in the mixed-race offspring.
Great logic, isn't it? One hardly need mention that such logic is well-received by the likes of Razib of GNXP. Let us address this logic.
To start with, a gorilla with no deleterious mutations would be roughly as ugly—to the typical human—as a gorilla with dozens of deleterious mutations, i.e., there is obviously much more to beauty than the prevalence of deleterious mutations. Clearly, various physical traits have to be within certain bounds to be considered attractive. Indeed, it has been shown that beautiful faces—within a race—tend to have multiple anatomical traits close to the center of the trait distributions in their race. [1-3] As a side note, the most beautiful faces tend to somewhat deviate from the center of some trait distributions, but this does not concern us at present.
Is there any significance to having multiple average anatomical traits? Yes, there is. Compared to individuals with multiple outlier anatomical traits, individuals with multiple average anatomical traits appear better equipped to canalize development well—i.e., channel development along the right developmental pathways—and to buffer against developmental perturbations. [4, 5] This should be intuitive: there is a correlation structure to genetic information—that varies by species and race—and there is bound to be a restricted range of the genetic-correlation-structure matrix that corresponds to optimal functioning.
The centers of the trait distributions of facial features—as well as several other anatomical traits—vary by race. If two individuals of different races—both having multiple average traits within their respective races—were to breed, the offspring would not have multiple average traits of either parental race. How well-functioning will this individual be with respect to canalization of development and developmental stability compared to his parents? This question in best answered at a statistical level since some offspring resulting from same-race matings manifest poor canalization of development and evidence of not having effectively dealt with developmental perturbations, whereas many mixed-race individuals are healthy. As I will address in detail in a future post, the overall health of major mixed-race populations such as South Asians, South American Latinos, and African-Americans is worse than that of major populations with little other-population admixture such as Northwestern Europeans and Northeastern Asians.
On the other hand, since recessive deleterious mutations are typically rare, the potential adverse health consequences of notably altering race-specific genetic correlation structures outweigh the possible race-mixing benefits related to decreasing the likelihood of obtaining identical copies of recessive deleterious mutations from parents belonging to different races.
Leroi and Razib need to understand that in so far as physical attractiveness related to a genetic constitution associated with better canalization of development and developmental stability is concerned, mixed-race individuals are expected to be, on average, worse off than individuals with little other-race genetic admixture. Razib may mention hybrid vigor (offspring better than parents, overall, on average) and ignore the possibility of what appears to be more likely—which I will elaborate on in the future: outbreeding depression (offspring worse than parents, overall, on average).
The attractiveness of mixed-race individuals should be compared with that of their parents using non-arbitrary standards. This is very difficult in several cases. For instance, if the parental races are very different looking, and the mixed-race offspring look in between, then the exacting beauty standards that apply to the race of one parent could not be applied to the race of the other parent, and both exacting beauty standards could not be applied to the offspring. On the other hand, in cases of race mixing where one parent is white and the other a black African or Chinese, the offspring overwhelmingly look like the non-white parent, and their beauty is best compared to that of their non-white parent.
It is commonly observed that African-Americans generally hold the looks of notably "whitified" persons such as Halle Berry or Vanessa Williams in higher regard than the looks of the black Africans from West Africa from whom they are descended. Similarly, some Asians undergo corrective surgery to straighten their eyelids (blepharoplasty), reduce the size of their cheekbones (malarplasty), make their nose more projecting (rhinoplasty), etc. On the other hand, whites who undergo cosmetic facial surgery never try to acquire the facial features of black Africans or flat-faced Asians; rather, they attempt to acquire classic Northern European facial traits. Therefore, from the perspective of whites—and undoubtedly some non-whites, too—white/non-white mixtures are less attractive than the white parent, on average, but more attractive than the non-white parent, on average.
Armand Marie Leroi uses an example of a white/Hindoo mix, where the Hindoo comes from Northwestern India, a region known to harbor many people with the major facial features of Europeans (Figure 2).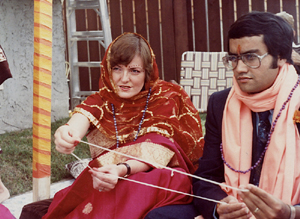 Figure 2: The parents of Saira Mohan: French/Irish mother and Hindoo father.
As can be seen in Figure 3, if one ignores skin color, Saira Mohan's facial features are well-within the variation seen in Europe. Therefore, given that Leroi calls Mohan the "world's most beautiful woman," her facial features should be judged by European [high] standards.
In the images shown below, please ignore pigmentation. Firstly, it is clear that Saira Mohan is not very feminine looking (Figure 3): note masculine glabellar (forehead) projection, low-set eyebrows, projecting [beyond feminine norm] nose, and general overall masculinization.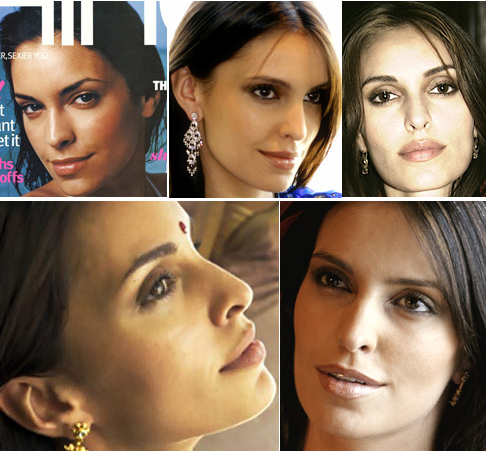 Figure 3: The face of supermodel Saira Mohan, a woman that is not very feminine looking.
Saira Mohan's nostrils (Figure 4) clearly deviate from the classic European type (Figure 5).


Figure 4: Saira Mohan's nostrils are more typical of non-Europeans.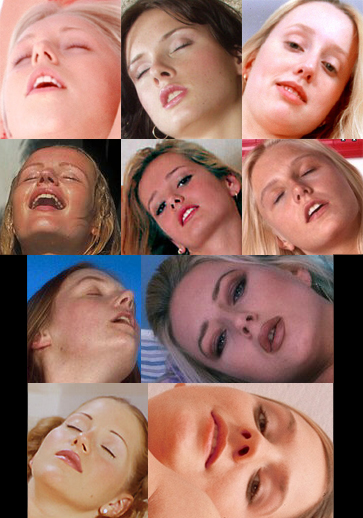 Figure 5: The aesthetic range of nostril shapes in white women.
Note that Saira Mohan's cheekbones are more robust than that of beautiful white women, on average (see Figures 4 and 5). A beautiful white woman would be expected to have fine nasal bones that are flattened on the sides, which Saira Mohan does not possess (Figure 6).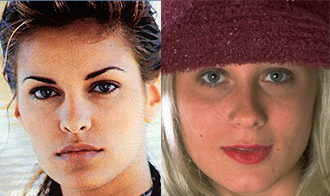 Figure 6: Compare the robust nasal bone structure of Saira Mohan with the fine nose typically seen in beautiful white women.
Finally, compare Saira Mohan to the beautiful white women shown below (Figure 7).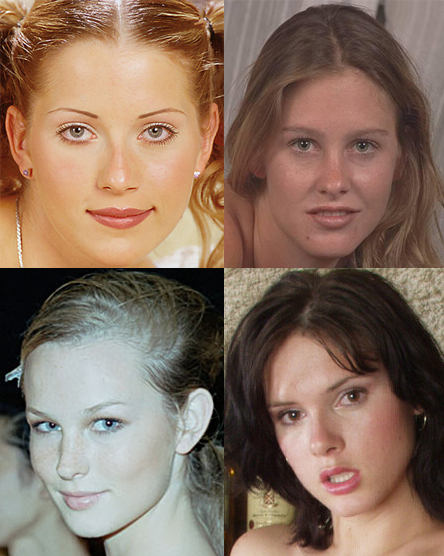 Figure 7: Some beautiful white women.
In summary, since European beauty standards—with respect to facial anatomy but not pigmentation—can be applied to the facial features of Saira Mohan, it is very clear that there are many white women far more beautiful than her. Armand Marie Leroi is talking patent nonsense by calling her a great beauty. Leroi is not taking the specifics of anatomy into account, something that is central to beauty. Indeed, who in his rational mind would believe that the beauty of white women—such as depicted in Figure 7—could be increased via the absorption of non-whites among whites? It would be difficult to obtain a fine-featured Caucasoid if any of the white women shown in Figures 5 and 7 bred with a Hindoo. On the other hand, the aesthetic consequences of breeding with flat-faced Asians or black Africans requires no comment.
Literature Cited:
1. Langlois JH, Roggman LA: Attractive faces are only average. Psychological Science, 1990, 1:115-121.
2. Langlois JH, Roggman LA, Musselman L: What is average and what is not average about attractive faces. Psychological Science, 1994, 5:214-220.
3. Rhodes G, Yoshikawa S, Clark A, Lee K, McKay R, Akamatsu S: Attractiveness of facial averageness and symmetry in non-Western cultures: in search of biologically based standards of beauty. Perception, 2001, 30:611-625.
4. Livshits G, Kobyliansky E: Dermatoglyphic traits as possible markers of developmental processes in humans. American Journal of Medical Genetics, 1987, 26:111-122.
5. Rhodes G, Zebrowitz LA, Clark A, Kalick SM, Hightower A, McKay R: Do facial averageness and symmetry signal health? Evolution and Human Behavior, 2001, 22:31-46.