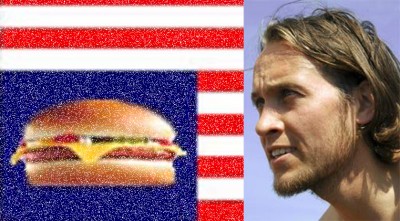 Not just a government issue patriotard, but full-blown ZOG agent.
Brett Stevens isn't just your average garden variety asshole - though he certainly is that as well - nor is he just your standard, government issue patriotard: he is an alphabet agent (or some proxy thereof) making word salad in service of ZOG and the YKW otherwise. The best that we can for him is that we might examine how an agent as such goes about twisting language games to the ends of his master.
I never liked what Brett Stevens was doing, was inclined to ignore him as being at best some sort of coward dispatched to re-direct WN into American patriotardism - with his dip-shit hamburger logo and all - likely an FBI agent, annoyingly, twisting our concepts around to that end: but now he's emerged full blown didactic to illustrate how an FBI agent (or whatever kind of agent he is) goes about twisting and retooling language games to make them fully YKW and ZOG amenable.
Of course those in service of the YKW do not feel the need to be especially covert about their advocacy in all places nowadays, particularly with The Alternative Right Tentosphere being what (((it is))), as it is devised to be YKW friendly - markedly so in its charter name site, Alternative Right, which re-published the Brett Stevens article "The Roots of Modern Anti-Semitism." They feel no need to be ashamed of their defense of Jewish interests, they are free to exercise their chutzpah, as they do by way of Stevens in this article. However, the real points for style in shabbos service come into play as Stevens and committee go to work confounding and re-directing proper ethno-nationalist understanding of the world that the more sophisticated and Jew-wise would otherwise be sorting out. We'll have a protracted look at how Stevens is doing that in a recent Red Ice interview of his - "Deconstructing Modernity" with Henrik Palmgren - after we first take look at that short piece of his, "The Roots of Modern Anti-Semitism", as it lays blame solely on the shoulders of Whites for their ethno-national disintegration, an argument typical of YKW chutzpah, and equally typical of them in tasking shabbos goy to argue as such.
Alternative Right, "THE ROOTS OF MODERN ANTI-SEMITISM, by Brett Stevens, 17 Feb 2017: While anti-Semitism makes no sense because it scapegoats one group for the failure of the much larger phenomenon of Western Individualism, it is easy to see how it came about in modern times because of the unfortunate affinity of a large percentage of Jews for egalitarian ideologies which also reveals the eternal tragedy of the Jewish people in Europe and Eurasia:
Ok, so we can see that Stevens is not only shabbos goy enough to play the eternal scapegoat card on behalf of the YKW, but he would also play their card of blaming our demise solely on our individualism and lack of rectitude, and how convenient an argument, now that Jewish interests have more money than god - according to them, we are supposed to see "a pathological desire for 'equality' in ourselves, to believe we are afflicted with a vain wish to emulate quite the magnanimity of Zion. They want these conceits to be seen as the key and sole cause of our problems. We should not try to emulate their organizational success with any of that leftism stuff. They want us to believe that they simply can't help it that they have vastly disproportionate money, power and influence, it is merely an offshoot of their inborn talent that they are able to be so magnanimous with your freedom, they're just better than you are. According to them, we should not succumb to time immemorial prejudices, they want you to believe that these prejudices, looking upon their money as having been funneled up to them by usury, are as "baseless" as depicting them as the veritable blood suckers of social capital in a wood carving of old.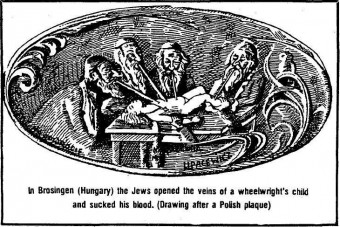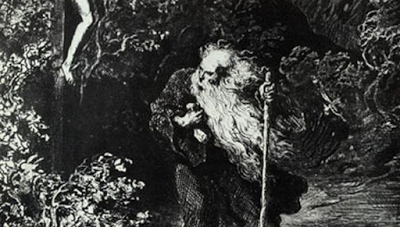 Stevens supplants depiction of YKW as the blood suckers of ancient prejudice in favor of "The Wandering Person-of-a-certain-ethnicity"
Ibid:

More legs than body.

"In 1934, according to published statistics, 38.5 percent of those holding the most senior posts in the Soviet security apparatuses were of Jewish origin. They too, of course, were gradually eliminated in the next purges. In a fascinating lecture at a Tel Aviv University convention this week, Dr. Halfin described the waves of soviet terror as a "carnival of mass murder," "fantasy of purges", and "essianism of evil." Turns out that Jews too, when they become captivated by messianic ideology, can become great murderers, among the greatest known by modern history."

When 2% of the population represents nearly 40% of the Communist Party, they will be targeted. Theodor Herzl, one of the founders of Zionism, recognize this when he noticed that among national populations, those who do not fit the national profile are attacked whenever things go wrong. But even more, when a stereotype becomes somewhat true, the brutality that follows seems justified or at least forgivable to most people, despite being unrealistic.

Naturally the tragedy of the Jews comes into play here. The Jewish diaspora began before the Jewish people were exiled from Palestine. It lies in the mixed-race nature of the Jewish population, who were probably once European but became merged with Asiatics and Asiatic-African hybrids because of Israel's place as the center of world commerce at the time.
Right. Stevens wants us to believe that the Jewish population were probably once European…and a species, we should suppose, perhaps to be considered in the same genus and cultural milieu with us once again: According to him, we are supposed to empathize with them on two grounds: After all, since their diaspora, they believe that they have been subject to unfair prejudice, viz. as being parasites upon the various populations of the world that they have circulated among - an unfair prejudice, they believe, against a symptom of their being homeless - kind of like our European diaspora in America have been depicted in their "White privilege"; and, secondly, we should be able to relate to them as being of common European origin - even though there is ZERO genetic evidence of that.
Ibid: Jews are a bourgeois tragedy: successful in business, they accepted everyone, which led to them changing from a European population to a mixed one. This guaranteed a home on none of the continents and, when their homeland in the middle east was dispossessed them, a wandering group who could never point to an origin and say "there, alone, we belong."

Like the good businesspeople of the West today, the original Jews accepted diversity because it made good business sense. Thriving businesses do not turn down customers because of their national origin. But in doing so, the Jewish people invited in the hybridization that ensured they would never have a racial home or continental home except themselves.

This fundamental alienation led to a fascination with anti-majority movements for many Jews, explaining their higher participation in Leftist movements. However, their lack of an identity in one of the four root races — Australid, Caucasian, Asian and African — then turned against them, as even the Communists recognized the power of nationalism.

While this seems like a problem without solution, nationalism solves [it]. A new race was made: the Jewish people. It belongs to no one but itself, and it needs its own homeland, whether in Israel or Madagascar. It will never be European again, but it can be the best of what it is, and this begins with a divorce from the alienation that has led it into so many disasters.

In the meantime, these historical events prove how nonsensical anti-Semitism is. Our problem in the West is that we are following the path that the ancient Jews did because, as individuals, we are willing to "succeed" at the expense of civilization. We cannot blame others for our own moral failing, and indeed, doing so obscures what we must do, which is to change our ways. First published at Amerika.org
Yes, they would have us believe that we should fully empathize with their right to a sovereign homeland while they have been integral in imposing unimaginably vile and burdensome numbers of interlopers upon us, in our nations and against our groups, against our will, because now they would lie and say, "we are of common stock and culture"..."but even so, they have evolved from us in these beleaguered diaspora circumstances to be different enough", even more "the special light unto us goyim - to give us a lesson of what it means to live as diaspora among diversity; from their besieged sovereign of Zion." According to them, we should be sympathetic to their aloof perch, because they are still like us in having started out in the same place as us; and with that duel empathic circumstance of origin and diaspora, were so "kind" as to have bequeathed a common Abrahamic "ethnic culture", of Noahide law, a tutelary yoke of obsequiousness to their rule, which we are supposed to recognized as a kindness offered and accepted just as the Alternative Right has in their quid-pro-quo with Zionism ...we are supposed to treat it not as the imperialist base and rule of Jewish diaspora operations, but as a completely sympathetic national ally which never did us any harm, just like its scapegoated diaspora, who started out just like us - we are supposed to believe, were wandering tribes of Europe, just like us.
OK, that's enough baloney there from Stevens' more forthright advocacy for Jews. However, Stevens has not only been put-up to turning simple anti-Semitic "prejudices" of old on their heads and into "sympathetic" excuses for them, he is also tasked with going after the more arcane and sophisticated kinds of topoi used by myself, Kumiko, GW and Bowery - Stevens is at pains to twist careful ethno-nationalist thought around and into ZOG interests, as one can see in the recent interview that he did to pitch his book, "NIHILISM: BETWEEN NOTHINGNESS & ETERNITY", in a podcast called "DECONSTRUCTING MODERNITY" with Henrik Palmgren at Red Ice Radio, 8 Feb 2017.
First of all, deconstruction is a mainstay premise of what modernity does to clear-away "the arbitrary" in its quest after foundational essences. It is NOT so concerned to not subject to arbitrary deconstruction and experimentation the precious inheritance that is. So, we already have a clue that Stevens is probably not going to give us something radically different from the modernity we've been getting as it concerns our interests at all (certainly not something like White Post Modernity) but something a lot more like bald modernity and nihilism in the service of the "reality of inequality", a "reality" that just so happens to serve the ehem, rather unequal position now of Jewish power and interests - who will try to placate us, if we are good sheeple, by sneaking-in some "radically" traditional Noahide consolation (yoking).
Brett Stevens - Profile of a ZOG agent? Probably Yes.
Brett Stevens says that he "came to the Alternative Right" through the "Dark Enlightenment" and "Neo-Reaction" - the latter two spheres of the Internet always struck me as Jewish language games as well; though I never investigated these Internet bubbles, Kumiko tells me that they are, indeed, fronts to divert the attention of STEM types, in particular, away from Jewish power and influence as key problems; and to direct people instead to see problems as being located strictly in "modernity" and "solutions", even if only stoically conciliatory, to be found by embracing "traditional" reaction by contrast - i.e., owning "reaction", the devil term attributed by leftists to right-wingers ("reaction" being a "good thing" now that the YKW are on top). Not only are these YKW/Zionist dodges of "The Dark Enlightenment" and "Neo-Reaction" the auspices that Stevens has come through, but they have emerged especially meaningful to understand as strategic language games within the political era at hand, as it has been revealed by Steve Bannon that he recommends this material, having read it and having been significantly influenced by it.
It is important, therefore, to understand not only agent Stevens overt advocacy of Jews, but also to untangle the more covert web-spinning that he is using to obfuscate, enmesh, entangle and frap-up genuine ethno-nationalist concerns with whatever arcane language games, including Dark Enlightenment and Neo-Reactionary misdirection that he can avail, in this case with Henrik -
Red Ice Radio, "Deconstructing Modernity" with Brett Stevens, 8 Feb 2017:

Henrik Palmgren 0:28 Today we have Brett Stevens with us, he's the editor of Amerika.org and the author of Nihilism: A Philosophy Based in Nothingness and Eternity which we're going to talk more about today in addition to some of the current events, analysis of the situation in America right now..there might be some differences and even disagreements that we have on certain issues but that's alright, we never bring on people just to echo the same thoughts over and over. We've always been a show that want(s) to hear, different angles get a different flavor of things and try to understand things from a different point of view not only for the reason of course that mainstream media never gives people in the Neo-Reaction movement but also in the Alt-Right a fair hearing so of course we have to take on that role and give you and idea and a chance to know what many people and figures within this rising movement of resistance actually think about ..instead of going to the mainstream. Anyway, we've gotten a few requests to get Brett on the show and I've actually come across your site, Amerika, a number of times in the past Brett, searching on certain issues so it's good to have you on the show, thank you for coming on.

Brett Stevens 1:31 Thank you, it's great to be here, I've enjoyed your show for quite some time; it's good to be on here.

Henrik Palmgren 1:36 Excellent! Thank you so much, yes, so, if I understand it correctly, you came to a lot of the topics that you write about today through the Neo-Reactionary movement. Tell us a bit about how you ended up there.

Brett Stevens 1:51 I actually started-out in the 80's publishing to bulletin board systems and then through the 90's wrote about right-wing topics, especially inspired by black metal and death metal..on my first site, which was the American Nihilists Underground Society, I wrote lengthy essays on these topics that were somewhat popular and somewhat defining..after that point I cruised around looking for some new areas and I found economics and through that Neo-Reaction, which seemed to be a good extension of the anacho-capitalist world view with a little bit more of a practical, geopolitical spin put on it so that you could give it a little more context without having to view it entirely from the perspective of somebody in one first world nation stating what they'd like their community to be like - which is sort of the bourgeois flaw in all libertarian thought.

Brett Stevens 2:44 ..and from there I ran with a Swedish fellow and a few others ran a site in the early 2,000s, middle 2,000s really, called "Corrupt. org" and we wrote about very similar topics to the Alt Right: Human biodiversity, nationalism, transcendental realism and a focus on restoring the West; and so we were basically a parallel and proceeding movement to both Neo-Reaction and The Alt-Right.

Henrik Palmgren 3:10 ..so does, ah, the spelling, "Amerika" (name of Stevens site) that's how that you spell it in Sweden, you know that right? with a "k" (chuckles).

Brett Stevens 3:17 ah, yeah, it was pretty much inspired by the (((Franz Kafka))) novel, but its also, most of our readership has always come from Europe and Japan, so it was sort of designed as an odd to that as well.

Henrik Palmgren 3:30 Oh, Japan, now that's interesting, why is that do you think?

Brett Stevens 3:34 ah, I think it just appeals to a certain segment of people who are looking for a more analytical and less emotional take on things and that appeals to your high i.q. populations, they're looking for people writing about tangible things that one can do with critical analysis that is not really tainted by the bad thought processes of this time and Northern European and Japanese societies retain a fair amount of traditional feeling and so I think why people are inclined to that. We have a lot of people visit from Sweden and they all speak better English than I do.

Henrik Palmgren 4:05 Yeah, efficiency, order, structure, discipline, I've noticed that a lot of the business people in Sweden do well with Japanese people and ..there is some commonalities there so you are absolutely right. ..ah, now, lets talk about your book, Nihilism [Nihilism: A Philosophy Based in Nothingness and Eternity], and how you wound up writing the book, when was it released, it was released by Arktos of course, I was trying to find a date on it here, was it a year ago or more?

Brett Stevens 4:32 It was a year ago and it is actually released by Numan books.

Brett Stevens 5:15 Numan books is also a long time collaborator, someone I've written alongside and published with in the past and she puts out a lot of great writing at the intersection of the occult, traditionalism and sort of what you might call post, post- modern philosophy for lack of a better term. So, I've been very fortunate to work with both these groups (Arktos - Friberg's publishing - and Numan).

This book rose from a collection of essays that I wrote in the early 1990's through late 1990's, and maybe with a couple outliers that were later, I'd have to go check all the dates, but what I did was compile them in such a way that it led people through a thought process, its sort of like a descent into what nihilism is. Nihilism requires stepping outside of everything we know entirely as part of the modern world; and re-orienting thinking toward a more mythological historical view that at first seems very anti-human but then it becomes clear that becomes the way that one can know the inner core of your being through knowing reality; its very much a realist philosophy, its also very much against the usual human drama, the emotions, the judgments, the feelings and desires that basically most people react-to; and that's how they make decisions. Nihilism is an attempt to get to a clear thinking, a level of realism at which point one is able to understand the beauty of the world and through that reach a transcendental understanding. So, its sort of like going through a black hole. At first everything is destroyed and then its compressed down to the single clear moment and from there, hopefully on the other side, there's a whole new world to discover; and you're basically viewing the world we live in, in an entirely different way, at which point you are hopefully awakened from the sleep modernity.
Sounds similar in concern to GW's "self perfectament," and, in fact, assimilates concerns similar to that of GW's Ontology Project altogether. Stevens realizes that he must get a handle on wailing modernist anxiety, and that if Modernity, Traditionalism and Post Modernity are sorted-out correctly, as I have done with "White Post Modernity", that much is lost in the capacity for Jewish chimera to confuse people with fraudulent notions of "post modernity" or to hoodwink them with tried and failed "traditional solutions" to the problem of "modernity" - so he's got to go back to work in obfuscating the proper topoi. In fact, what he's doing could scarcely better define a mere return to modernity's quest for universal empirical foundations. Henrik follows suit:
Henrik Palmgren 7:01 Very interesting, its kind of a path that I've gone through as well of just hitting rock bottom, of disconnecting from every kind of level of knowledge that we've ever been given and just kind of reaching a zero-point to a certain extent and then start from new, start from fresh understanding of the world in a new kind of way. So, I really can relate to that. 7:28 Do you think there was any of your interest in black metal, death metal that pulled you into that direction?

Brett Stevens 7:30 Absolutely, I think all of those genres are searching to deconstruct modernity to its roots, because they hate it. None of those musicians liked it, they all knew it was a path to death, so they were all looking for, how do we get to the most basic understanding we can, because all of our knowledge is corrupted. All of it has become infected with this mental virus of, we might call it socializing, we might call it individualism, solipsism, narcissism or even leftism, it's all the same thing; and we're trying to get outside of that and the only way to do that is to just strip everything down to the absolute basics.
He is not only assimilating a GW-type quest but with that he is also appealing (as Kumiko has observed) to the STEM predilection to radically pursue empirical foundations and cause and effect. Again, when Stevens says that he wants to "deconstruct modernity down to its roots", he is purporting to deal with modernity by means of doing exactly more modernity.
Next he takes a tricky turn that Kumiko also has something to say about - Stevens notes that Nietzsche was proposing a transvaluing of values, however, while Nietzsche was about transvaluation of values, is is not quite the transvaluation that Stevens portends.
Brett Stevens 8:07 Nietzsche's re-evaluation of all values comes to mind as does something you said, reminded me of course of Milton, and Satan being cast out of heaven and finding himself in a brand new world having to reconstruct everything he knew; so its got that feel, its a very Promethian, Faustian approach; which is just, when you wake-up and find yourself in the time when everything was lies and you have to find some way to destroy all of it and then re-invent what it is to be human, what it is to be a realist, what it is to be logical, what it is to be masculine; and through that re-discover how you want civilization to exist.

Henrik Palmgren 8:58 This is about building up not only yourself, not only your idea of self, but your actual self, according to the rules and principles of raw nature and reality itself, correct?
I will leave it to Kumiko to give her comment on what he is doing by Nietzschean, Promethian and Faustian implication. And again, it sounds similar in appeal to GW's Ontology Project and concern for "perfectament;" along with an appeal to his and Bowery's STEM inclination to view "sociology" with apprehension -
Brett Stevens 9:10 Absolutely, we live now through external selves that are defined by other people, by their concerns and by social tropes and memes, and if you remove those and then are forced to understand yourself on a basic, primal, animal level, ferel and atavistic level, at that point you start understanding how you can value anything in the first place; and start realizing what you thought were your values and what you thought you actually cared about were in fact extremely false.
More appeal to STEM type fascination with verifiable cause and effect as it might lead axiomatically to unshakable ontological foundations.
Henrik Palmgren 10:08 [Quoting a summation of Brett Stevens' book, "NIHILISM: BETWEEN NOTHINGNESS & ETERNITY] The philosophy itself encourages a consequentialist, realty based outlook, that forms the basis for moral choice, unlike the control oriented system of thought, that forms the basis of contemporary society, nihilism reverts the crux of moral thinking to the relationship between the individual and the effects of that individual's reactions in reality. From this a new range of choice expands, to a firm religious and moral truth as superior methods of Darwinistic adaptation to the question of human survival which necessarily includes civilization.

Henrik Palmgren 10:41 So how do you view this thing of many people looking at nihilism as something that now has come to plague our society? Specifically, modernity, that there isn't anything there, there is no, to a certain extent, values there, some people I think they misappropriate what you said before about what Nietzsche said about the re-valuation of all values.

Brett Stevens 11:15 What they call nihilism, I call fatalism, because it is giving up on the world, giving up on the effects of one's own actions .. but it has a covert purpose ..when a person says there's nothing I can do, the next thing that comes out of their mouth is, well, I might as well make myself comfortable, I might as well stop giving a damn about anything, and start focusing on making some money and ....some booze or whatever… and that's the root of degeneracy. They've given up on having a positive effect, and they're focused only on themselves; I track back the failure of The West, the current failure which we're going to snap out of, and we're going to resurrect the West, I track that failure back to something that I call hubris which is the Greeks identified as the root of evil.
More discussion of "consequentialism" aimed to appeal to STEM types; but the "irony" is that the notion of necessity that he is alleging as being opposed to fatalism and the humility (as opposed to hubris) to know one's factual limitations is, in fact, of an appeal to a less socially interactive and agentive kind of cause and effect - it heads toward deterministic cause and effect quite the opposite of the agency that appeals of social critique and social constructionism.
Brett Stevens 12:27 To my mind all of the ills we face, from leftism and before, because in my mind the decay came long before leftism came on the scene, or started occurring, I should say, all of that related to this hubris, this crazy mixture of narcissism, solipsism and individualism that causes people to disregard the external world, and become naval gazing, introspective but not really in a discovery-oriented way, simply fixated on themselves like a closed circuit television camera and so, I refer to that as fatalism because I think its actually giving up on the possibility of having a good life, including a good civilization, and its giving it up for the purpose of writing-it-off so that they don't have to be responsible to it. Now you mentioned consequentialism and I think this is one of the most important concepts that I deal with. Consequentialism has been re-defined to mean preference-based consequentialism, a type of utilitarianism, by most modern sources, that means that if you have a room full of 100 people, you ask them, "what makes you happy?" Whatever they say makes them happy you assume is the ultimate good. The consequentialism I speak of is the older variety, which is look at the actual results; instead of filtering it through intermediates, surrogates and proxies, like morality, money, popularity, voting, consumerism, etc, just look at the raw results: whatever action you take, you know that its going to be a cause that will have a certain effect.

You also know that many people have taken many actions and you can study what they've done and what the results of those were; so at that point you just have to go back down the list and say, if I want a certain effect, what are the causes that can produce that? ..and then you choose those 14:01. And by the same token, you can look back and say, well, ah, I can look at how all these actions have occurred in the past, and realize that if I do these certain things, these will be the results. And instead of having a reality based on method, where people say, oh, "thou shalt not kill", this is a reality based on results, entirely and alone - saying, well, if you're going to kill, this is what is going to happen, so it becomes more important who you're killing, why you're killing them, and what that achieves. Because I think everyone agrees we should kill at some times. Makign a rule like, "Thou shalt not kill", makes no sense because there are whole bunch of exceptions and footnotes, side-rules to it and all that stuff; it doesn't really work. 14:44 what we need instead is something saying, well, what is the result you're aspiring to? and how is that good? And that's what nihilism does, it escapes us from the world of these intermediates, and instead we look purely at consequentialist results.

Henrik Palmgren 14:49 What about, ok so how do we solve this issue of disagreements over, over the reality of those, not the consequences but like say, interpretations of the numbers and the statistics, now I bring this up because I see part of this to an extent hopelessness that we find ourselves in today, is related to a lot of the not only moral relativism, but also this idea that we can't really know anything ...just a quick example:
Henrik then presents a challenge to Brett Stevens' notion of necessity by implicating a tenet of social constructionism that was raised through the example of the Swedish Prime Minister - who rebutted a Czech's observation as to the negative consequences of immigration upon Sweden by "taking an almost quantum physics perspective, that the observer changes the very thing observed;" and by that argument [the Prime Minister] somehow relativized the Czech's own observation to such an extent that the PM's response was taken as sufficient to dismiss the Czech' comment as a non-serious challenge to Swedish liberalism in the public's eye.
Brett answers that politicians are adept at saying things to alleviate people's anxieties and they can go with a Nietzschean model of endless interpretations and the necessity to agree to disagree if they must, but… in a sufficiently dealt with reality a hierarchy is called for, in which the elite few, who are competent, rule, and democracy is put aside as something that doesn't work because people start worrying too much about what others think.
Brett Stevens 19:51 You know, like social influences, who's going to be offended if I say this?...[But] There's no way to get agreement out of a group of people, democracy is nonsense and a nihilist recognizes this. You need to find the people who can do things and worry about their interpretation. If you try to come up with an interpretation that everyone in the group will like its bound to be a lie; so that's my answer to the 'we'll agree to disagree people.'

Brett Stevens 22:15 I don't believe in the non-aggression principle, I think that's nonsense ..you need to be ready to fight when it's time to fight but not before; and that's why you first start with very reasoned, gradual solutions, trying to work people towards sanity, by showing them what works and by disincentivizing behaviors that reward parasites and the other types of people that you mention (the whateverists). At some point, you are going to have to say this is what the rules are and some people are going to have to leave. I fully support physical removal of leftists, I hope to do it without violence ...personally, I think all leftists would be much happier in Brazil, for example ...but I realize that at some point if I were saying, yeah, I'm going to remove all leftists from North America, some people are going to resist and you're going to have to shoot them. That's the end result of all things. War is what happens when diplomacy and social order breaks down; and our social order is pretty much destroyed here.

But I think there's other ways to handle the problem, like for example, the first thing that I would do is to cut off all the subsidies, the welfare state, affirmative action, civil rights, unions, all sorts things that protect parasitic people…

Then I would remove the democratic state so that you stop having these politicians who are parasites doing things to help other parasites; and at that point I would allow people get themselves away from the parasites and make it less profitable for them to be a parasite; and then possibly suggest to them that they need to go elsewhere, then I'd give them a free plane ticket, maybe a free baggy of weed and coke or something to get them out of the country; if they resisted at that point then its time for machine guns and box cars, sending them over the border, whatever's required. But you don't want to go to that before you have to; I think anyone who says they're non-aggression based is probably deluding themselves, because at some point all of us are aggression based. If you make a rule, that's aggression, its still going to force one to obey it.
Really? It's going to force them? Here comes instead the faith in rules of grand foundational "design" in nature..
Brett Stevens 24:36 Non-Aggression usually leads to more aggression and things get out of control. So, its better to just take a gradual approach, move people toward the right place with incentives, and disincentives, and then, if they're still a problem, you might have to escalate, but not until that point.

Henrik Palmgren 24:50 The social order is quickly breaking down and polarization is spiraling out of control. 25:10 I think at the end of it, regardless of ideas that humans have, and what we think is good and maybe what feels good for us temporarily or in the short term, that doesn't matter, at the end of it the day nature is going to win, regardless of what we think is important, we might have our ideas, as I said, but if something doesn't operate within the structure of nature, we might think that we can bypass it for a time, and we might be able to bypass it for a time…it's just going to lead to complete social breakdown and at that point we'll see what the social rules are. It's going to restore itself very quickly to a natural order that has worked throughout history, like the family unit and certain traditional aspects of handling things. It would show us once again what really works and I think that we would also realize that modernity itself was just a footnote in human history.
Modernity a footnote? Never. Modernity has not only been atop a short list of the most profoundly transformative ways of life, it will remain to feature as an integral capacity of any competent post modern culture.
Brett Stevens 26:52 I think modernity has clearly been a wrong turn, everything that we formalized starting with the Enlightenment has been a lie, and even before that starting with the peasant revolts and earlier changes we were clearly going down a wrong path. For me, it's really a question if we want to survive. Nature will restore balance, but nature tends to downgrade things in complexity if they don't fight for their survival. An eagle that does not strictly fight to be elitist and to be above the rest of the birds, and to be a top predator, is going to end up a sparrow in a few thousand generations; and I think that's what's happening to the west right now; but the other thing that I wanted to add is that most people view nature as something arbitrary. They view it as just being nature, it just does its thing for reasons unknown. The fact is that nature is a supremely brilliant design, that's highly efficient, highly redundant, has localized failure and works extremely well as a result. It's just humans have given themselves the power to rise above this. You know, when you think about civilizations, they start out, everybody's starving and they have to do some hunting, and get organized, and build sewers, and all the things that increase survival so that people who can get along and increase in number, the problem is that at that point they are subsidizing a lot of people who are delusional and eventually they collapse.
Oh sure! The science and technology that came from the Enlightenment model were a lie and those peasant revolts! they were based in delusional thinking too - they should have just known their place! Perhaps Brett is the delusional one, to believe people will swallow this nonsense? Perhaps he has partaken of some of the cocaine and weed that was supposed to be used as incentive to send "leftists" over the border? Know your place goyim! (bong hit, line-snort - hey! Save that for the leftists!). Then again, many people will be too busy, too tired and so desperate for coherent sense in a world full of cruel and arbitrary nonsense like this, at the behest of YKW, that they will be ready to believe in any magical story wielded by charismatic sorts proposing relief.
Brett Stevens 28:10 Sort of, the task for us, is now that we've mastered nature, we have to go back and understand nature and stop pushing against it. So that instead, we can have an order that's coherent with nature, that's consistent with nature, and understands what makes nature so successful instead of making our own order based on human intent and human feelings and that kind of thing that is contradictory to nature; and even more, to the logic that underlies nature.

There's a reason, for example, for tribalism, or nationalism, as we like to call it. It works best, its most efficient if creatures are able to recognize those like them and work together on a team. That way they have to spend a lot less effort constantly defending themselves and individuals can collaborate together. So you can build civilization; without that you cannot start a civilization, there has to be some way that the group strongly identifies as itself and genetics has been the usual way. Well, we've turned out back on that because hey, we've got all this money and power and we can make it work. Well now we're seeing that that's failed and I think that 2016 really was a watershed for he west, I think we saw so many things failing at once, and we saw Brexit and Trump on the horizon, and it became clear that this order that we've been pursuing since the enlightenment is not working. Not only is it anti nature, it's anti-realistic. It's not logical, given all of the inputs we need. We can always construct a mental model in our head that makes these things seem to work, but it involves leaving out key information, cherry-picking, in other words, in order to make it seem like it'll work. And that's what we've done - the enlightenment was a giant assumption that all humans had reason, and that we could build a society based on reason alone. Well now we're seeing that arc come to its conclusion, and the answer is that it makes society hell, and everybody's existentially miserable ..and the intelligent people are dying off from drugs and suicide and other things, so we need to go back and get back on the path that we're on and then extend in a different direction and go someplace better.

Brett Stevens 30:13 There has been a massive denial of the wisdom underlying nature in the west, in fact its a bigotry; and I always compare it to Tolkien, ah The Lord of The Rings. The one ring of power makes people to act well above their station in the hierarchy. You have that ring, you can turn yourself invisible, you can do anything and I think that's the kind of illusion we've been pursuing, that's the hubris that I talk about.
I hear echos of Chief Matt Parrott in this, doing double-work as bureaucratic gatekeeper to the council - "pale face speak wrong at every turn, your DNA Nation, it is wrong at every turn, nature is supreme design, including our "community", has been for many moons according to my divination of natural order - the organic design of Trad-Youth Worker Party community."
I seem to recall that the Chief was following dark enlightenment at one point.
Brett Stevens 30:29 People in the west have been trying to make themselves more powerful than they are and I think that manifests in a form of revenge against nature. This is more Nietzsche again: people want to destroy nature, they want to destroy the beautiful, they want to destroy social order and anything true, because it is above themselves.
Is that what I want to do? YKW? What might say Chief Matt Parrott now in his Orthodox conversion?
Brett Stevens 30:51 They are like the mythological Satan. None shall come before me, I am the first and foremost. Well, that doesn't work unless you're god; and most people I think on some level secretly believe they are god and that is the root of our problem.

Henrik Palmgren 32:15 Its very difficult for people like us to say there's a scientific truth here which is very different from the one that is being pushed. 32:39 Beyond politicians, its academics its media its pop culture, right?

Brett Stevens 32:33 Indeed and I think one of the most useful things that I got out of neo reaction was this simple revelation: everything is a business, or at least acts like one. Government is a business, academia is a business, media is a business and so they're going to sell a product, that draws any audience that's large enough to support them. They don't care who it is. They're not looking for the best people, they're not looking for the sane people. ...they just need a certain number of warm bodies to show up and buy the product; and so academia is just preaching what most people want to beleive. When you think about it, your average person, or your average group of people, they don't want to believe that they might actually have to take affirmative steps to improve their world, they don't want to believe that this nature thing is real and that any minute predation can happen, that we can be found wanting; that we can challenge ourselves with external reality and fail. They don't want to believe that, they want to believe in a world, where nobody fails, where nobody fights, everything's happy, we all just go to our jobs and buy stuff and then just have nice happy lives even if that's soul killing and empty. Because they are afraid.
How enriching your naturalism! And sociopathic competition, based in a notion of "non-accountability" because things "just happen", merely, according to natural law, thus "people can't help it", isn't making ready excuses to kill souls and leave people empty, Brett?
In the paragraph above, Stevens has reversed my suggestion that universities, at least in the humanities, are in the big business of selling talk - that there is a supply side effect in their wish to expand words as product. Stevens reverses this, and says that the unversities are merely responding to what students want. He is disingenuously suggesting that these liberal teachers, cultural Marxist and Jewish academics are innocent, they are merely responding to market demand of students, not indoctrinating them and selling them endless words, endless critique aimed at effecting the teacher's personal interests along with peer Jewish and liberal interests.
Brett Stevens 33:36 And these, academia, government, media, they sell products to assuage fear: they're geared toward selling products to making people feel safe about being mediocre or the possibility that they are mediocre.
Indeed, he is reversing what I say here about the university, to blame the demand side instead:
Brett Stevens 34:00 and so, what they're doing is buying these products, you know, by their clicks, their eyeballs, their votes, whatever, because that's what they wanna believe. And so while I think academia is toxic as hell at this point, we have to look to the root of the problem. Which is that there's a huge audience of people out there who want to believe something delusional and until we have a hierarchy that enforces, lets just say clearer statements of realism, these people are going to continue purchasing illusion products because they deal with the fears that they have on a regular basis.
Stevens is disingenuously suggesting that it is not Jewish academics and not their craven desire to make money by selling talk while buffering their interests - by teaching students in one sided critique to destroy White men and their institutions as being ALL to blame.
Henrik Palmgren 34:30 I want to frame this in the context of democracy and equality. I think democracy would maybe work if we only had solely had an informed who knew what they're deciding on ..and we'd probably only have to have homogeneous population..take the situation with Trump, the media lied so tremendously about him, that most people who are protesting his Presidency..they do that solely on the basis that they are completely disinformed by mainstream media. What do you think?
Well, what I think about that is that there have been some right wing institutions of The US, created by White men (and exacerbated by YKW) that are egregious and very deserving of critique, but what we are getting now is the reaction of White men to the culture of critique, wherein White men are the subject of the singular blame that cultural Marxism has instilled in faculty, student bodies and the populace thereafter, and now Jewish interests have provided "the solution" to the reaction in the form of The Alternative Right and Trump: which only serves to reinforce permutations of those nefarious right wing institutions. But Stevens says, rather…
Brett Stevens 35:45 I agree, they are totally lying, but then again I don't think this is anything new. The media has always been a profit driven business and as long as it finds people who are willing to purchase its product it will tell them whatever [it] thinks they will purchase. There is this illusion that the media exists to tell the truth but they have no obligation under law or under business to do so; and so all they have to do is say things that enough people want to hear, so they're always going to lie and they're lying about Trump….

Brett Stevens 36:30 I think you hit upon a couple of really interesting points. One is based on a study of history and simple logical fact - the only societies that function at all are ethnically homogeneous. You simply need everyone going in the same direction and culture is as much a genetic thing as anything else. You have people of similar ability, similar inclination. For example, Swedish people have this unquantifiable attitude toward life that is both pessimistic and extremely positive, you don't find that anywhere else. It's very unique to that population. That's what keeps people working together and there's a cybernetic model for it and that is that if you view people as different threads running in a program, you want to minimize the amount of communication they have to do between each other because that causes slowdowns and stoppage and that kind of thing. Well culture means that you have a shared set of assumptions, behaviors and you don't have to communicate those.
It is communicated. You cannot not communicate.
Brett Stevens 37:53 The other thing you said, and I'm going to differ here - if you had a democracy just of intelligent people maybe it would work ...I would point to the American experiment here…originally the only people voting here were…generally your smartest people…that didn't work…somehow they conned themselves ..into passing rules and laws and bills that eventually dismantled that franchise and incorporated people that didn't understand it and eventually it went down hill…so, even if you have a group of highly intelligent people together, you're probably going to get a bad decision, in fact, you may get a worse one, because by the nature of them being intelligent, they're probably going to consider lots of other things and they can launch off on many different tangents.

Brett Stevens 39:30 I wish ..there was a way for democracy to work, I think the American Constitution is a beautiful document and a noble attempt, but as of 2016 it's been proven that it doesn't work. Democracy leads to terrible results. Some people would say look at the election of Donald Trump: I'm saying we basically hit rock bottom in this nation. I'm glad that we elected Trump, its a wonderful first step, but we're trying to undo 200 years of bad decision making in one election, with one man, and that's not going to work. If anything, this election says the process of compromise leads to bad results.
Here comes the Rabbi dictating from Zion. Here, as elsewhere in the talk, there is a great deal of misrepresenting the very realistic utility of the concept of the left, the dismissal of which is of course done at the disingenuous behest of Jews and right wingers, to protect their elite fortune, encouraging people to argue against equality, as if anyone is talking about "equality", arguing against the bogey word "collectivism" instead of recognizing the benign hypothesis of group classification, as it lends to accountability to social capital, human ecology, coherence, agency and warrant; facilitates individuality in a way the natural fallacy that Stevens is pushing on the goyim cannot.
He's pushing an idea of grand natural design behind the wreckage of modernity, a wrecking that he continues to pursue, knowing his Zionist masters don't believe what he espouses, but it suits them to keep the opposition stymied, disorganized and led by chimera, because a quid pro quo pay off awaits a few right wingers like Stevens, the rest of the goyim can be yoked in Abahamism or die.
Brett Stevens 40:36 Even in a group of good people ..it just leads away from the truth ..little decision by little decision over the years, at some point down the line you find yourself acting entirely on assumptions that are shared, like viruses, through social contact and through language. You find yourself acting entirely on these assumptions and they are complete lies.
He would know.
Henrik Palmgren 42:11 I wanted to ask you about this, your philosophy makes this an individual journey ...take this issue of individualism in the west as being one of the highest values that we have; this ...42:50 most people are more conservative, shall we say, they have this attitude of well, we, I don't care about color or where people come from or whatever..
How that's supposed to be conservative I don't know ...conserving of liberal values, I suppose:
Henrik Palmgren 42:53 Just as long as you adopt our precious values of the west and they'll be fine, they'll fit right in. But the problem is that we have all these other groups working collectively together against us. While we are denied to have a collective identity, to basically make a group compromise in order to fight on a collective level. I think we'll always lose on an individual level and the group will always be more powerful. I see us in a position now whether we, at the end of the day, we want to have a collective society or not ...I see right now there's a great need for collectivism of White people, of people of European descent to realize that they are targeted not only by all these groups that work on an ethnic level against us but by the globalists themselves.

So what do you think about that dilemma that we're in right now?

Brett Stevens 43:53 Well, I think it's important to separate identity and identitarianism, from collectivism. Collectivism is the idea that society owes an obligation to all of its members…
If its worth ten cents it certainly would have obligations to its members (but YKW don't want you getting any ideas).
Brett Stevens 44:00 ..and is going to support them in some way and that they're going to externalize the cost of their existence to the social collective for the purpose of making them equal. So, collectivism, when you get a group of individualists together, is actually the opposite of what we're talking about. When we talk about identity, we're talking about people giving up some individuality to work, not necessarily for the group, but for the organic ideal of civilization itself. So, that means that we're able to have internal disagreements, and we're able to say that some people who are of our group don't belong here with us. And, we're not required to subsidize everyone; but we're all working toward the same goal, unequally. We're all going to serve different roles, we have different abilities, and we work toward the same basic end.
That sounds like servitude, doesn't it?
Brett Stevens 44:49 For example, you know, lets talk about what Sweden is. Sweden is a place, Sweden is a concept, Sweden is a feeling in the heart, Sweden is an idea, you know, its a, I shouldn't say a concept, its a cluster of concepts; but its also a goal. You know, you say, what do I do? I fight for Sweden. That doesn't just mean the land, it doesn't just mean the people as they are now. It means the past, present and future. It means the ideals, it means the spirit, it means the living sense of what it is to be that people: that is identity. And collectivism is the opposite thing, its saying, we're not fighting for Sweden as this ideal, we're not fighting to make Sweden better, we're fighting for all these people here just to make them comfortable and to make sure that everybody is equally included; when in fact, what that does, is shift the goal from Sweden, to this sense of everybody that is here right now we need to rely on for political purposes. So, I would say those are two different things. The concept that you brought up earlier, is what Peter Brimelow, who's a writer over at V-Dare ..great writer, truly great writer whose done a lot of great work for many many years, he calls the proposition nation. This is the idea and its very popular with American conservatives, god help me, that if you just get people in, teach 'em the same language, teach 'em the same rules, get 'em introduced to the same economic system, everything's going to work out fine. They'll become just like us. Of course that's destructive on many levels; it destroys identity. So there's no longer a sense of America.
A lot of non-genetic criteria introduced here by Stevens as to what it means to be "Swedish."
Furthermore, Peter Brimelow, whom he cites as a great writer, truly great writer, is Jewish friendly.
Brett Stevens 49:00: I remember the first time I encountered a hardcore liberal as a kid, we were driving down the freeway and we went past this car that was literally covered with bumper stickers, "save the wales", "save the Indians", "we can all co-exist" that kind of thing; and I was just kind of like, I was asking my parents, "what's going on in that weird car, why does this person feel a need to broadcast all this stuff?" And of course they couldn't answer because they were mostly leftists themselves. But the fact is these people base their identity and their existence in ideology; and ideology is a way of saying, we think this is how things should be, and it is the exact opposite of nihilism and conservatism, right-wing beliefs ..and realism which is this is how things are, here's how we're going to adapt to them and gradually improve. So, it's the exact opposite and by that very nature, they are reality deniers, the hate reality, they feel it hates them and they want to destroy it, and so there is in them this pathology to tear down everything beautiful, everything good and everything true; and that includes happy groups of Swedish people, Swedish families, happy Americans, people who aren't miserable; and so they're basically spreading misery and destruction. Not because they're nihilists, but because they're fatalists, they have given up on everything but they're own egos and they are angry at the world because it hasn't made them god and they want to be god.
I guess that you think we need the bosom of Abraham, huh? Because you think that we just hate reality, beauty and happiness, we aren't dealing with reality, not accepting what "is", we only care about what we think "ought" to be. Do you really believe that Brett? I'll tell you what you can believe, that I hate your lies - almost funny though they are.
Brett Stevens 50:44 Like all leftist ideas (of the modern leftist), this one is based on circular reasoning, he's forcing on to us the assumption that we are not already divided, but the fact is that we are already entirely divided. People in America have nothing in common. You know you drive down the freeway and you're surrounded by people from all over the world and true, they just want to go to their jobs too, they want to be safe, they want their kids to be educated to be successful, that's great but those are very surface things, those things are very external. All the things that guide the soul, that actually matter to people and make them feel that their lives are worth living, those things are not shared and so at this point, if we had another world war ...I don't think you'd see Americans signing up for it ...because the answer is who am I really fighting for? ..and what am I fighting for? and the answer is I'm fighting for a job, some shopping and some legal protection that doesn't even work that well. That's nothing to fight for.

I think this is why the modern leftist is so geared against identity, they want us to live in this chaos, in this miserable state, and to essentially to require ideology for meaning in our lives….trying to find meaning in life, false meaning through ideology, and have other people share in that so that they have a sense of togetherness, but its about feelings its not about reality.
Now who is creating the "ideology" nonsense of trying to "Make America Great Again"? of saying that "We are going to love each other, black and White?" Has Trump suddenly become a "Leftist"? How is he going to get Americans to come together to fight another of your crooked wars? Will he create an "ethnicity" through a nation of Abrahamics ..Abrahamics unanimous? ..galvanize it culturally with the (((Alt Right))), Dark Enlightenment ..Neo-Reactionaries? What?
Henrik Palmgren 52:12 Yeah, you know that is also what the left have wanted, the Marxists, the cultural Marxists have wanted ..they've wanted to break down the nation state in this way, the goal has never been to actually build a utopia, this is just the carrot they use get people people to go along with their idea of demolishing everything that they see as violating their terms ...they hate nature, they hate order, they hate beauty and these kinds of things, it is truly a resentment for reality itself, for nature itself…
I can't even be sarcastic, some right winger is likely to believe that I really hate beauty, hate nature, lolz.
Henrik Palmgren 53:27 You've started a podcast recently as well, so give us the details about that.

Brett Stevens 53:33 Yes, the podcast has been a lot of fun, I'm working with Everitt Foster, Roderick Kaine, who many of you know as "atavisionary", the (((neo-reactionary))) writer who wrote the book "Smart and Sexy"...we're joined by a fellow named (((Peter Vilzik))) (who confessed in that podcast: 9:45 "lest we have a Mike Enoch situation on our hands and because everyone is so damned obsessed with the JQ these days, I'll open up my closet and let the bones fall out, I'm Jewish on my father's side" - the podcast is even linked by his name - http://www.amerika.org/tag/peter-vilzik/ Thus, take note of who is acting as hand of "restraint" against activism), a philosophy student who has contributed a lot as far as cooling down the rest of us because we're ready for a complete society make-over ...We do about an our of banter on (((Alt Right topics))).