First of 1,000 technologically exorbitant rescue platforms to be launched Oct. 1
Strabag Corp. is proposing to unleash what amounts to a technologically advanced amphibious attack on native European populations. On October 1rst, a press release inauguration has been set for the first in an exorbitant plan of 1,000 landing platforms to be deployed in the Mediterranean. In light of this, please take note of Kumiko Oumae's report in the newly established Majorityrights.com News section.
Strabag corporation plans to build a bridge from from Al Huwariyah in Tunisia to Agrigento in Sicily.

Since the idea for the creation of a bridge between Africa and Europe is a project that would take them until the year 2030 to complete if it gets started on time and isn't thwarted in some way, they want to call on Austria to supply state funding for 1,000 rescue platforms to be permanently installed into international waters between North Africa and Italy. The first one of these platforms will be unveiled in the water on 1 October 2015, in Licata Harbour. The press will be invited at 0630 that day.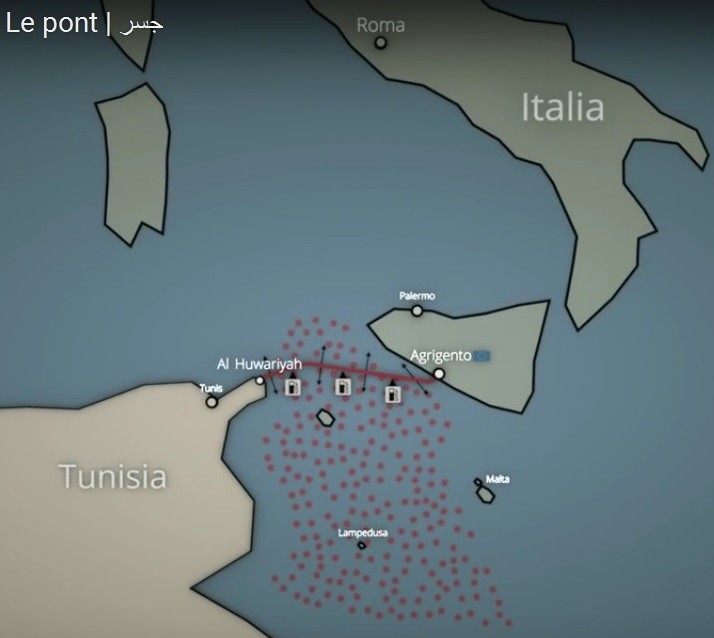 Map shows where in the Mediterranean the bridge is planned and 1,000 platforms are to be arrayed
Outreach to exponentially growing African and Middle Eastern populations, with an extravagance of rescue operations to facilitate their migration into Europe - a migratory affliction that would wipe-out native European populations - apparently knows no limits. No expense and detail of concern would be spared while the threat to the very survival of Europeans that these plans augur to aid and abet is ignored.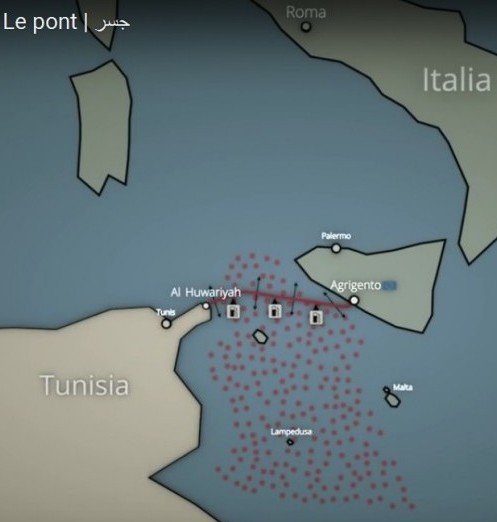 Imagine if this kind of thought, concern and expense went to native European populations and our interests - ranging from a base income for all natives to sustainability projects and space exploration. Imagine our wonderwall against our enemies, their malice, irresponsibility, and the irresponsible throngs they would unleash upon us.