Blacks riot for a week in St. Louis after White officer acquitted in self defense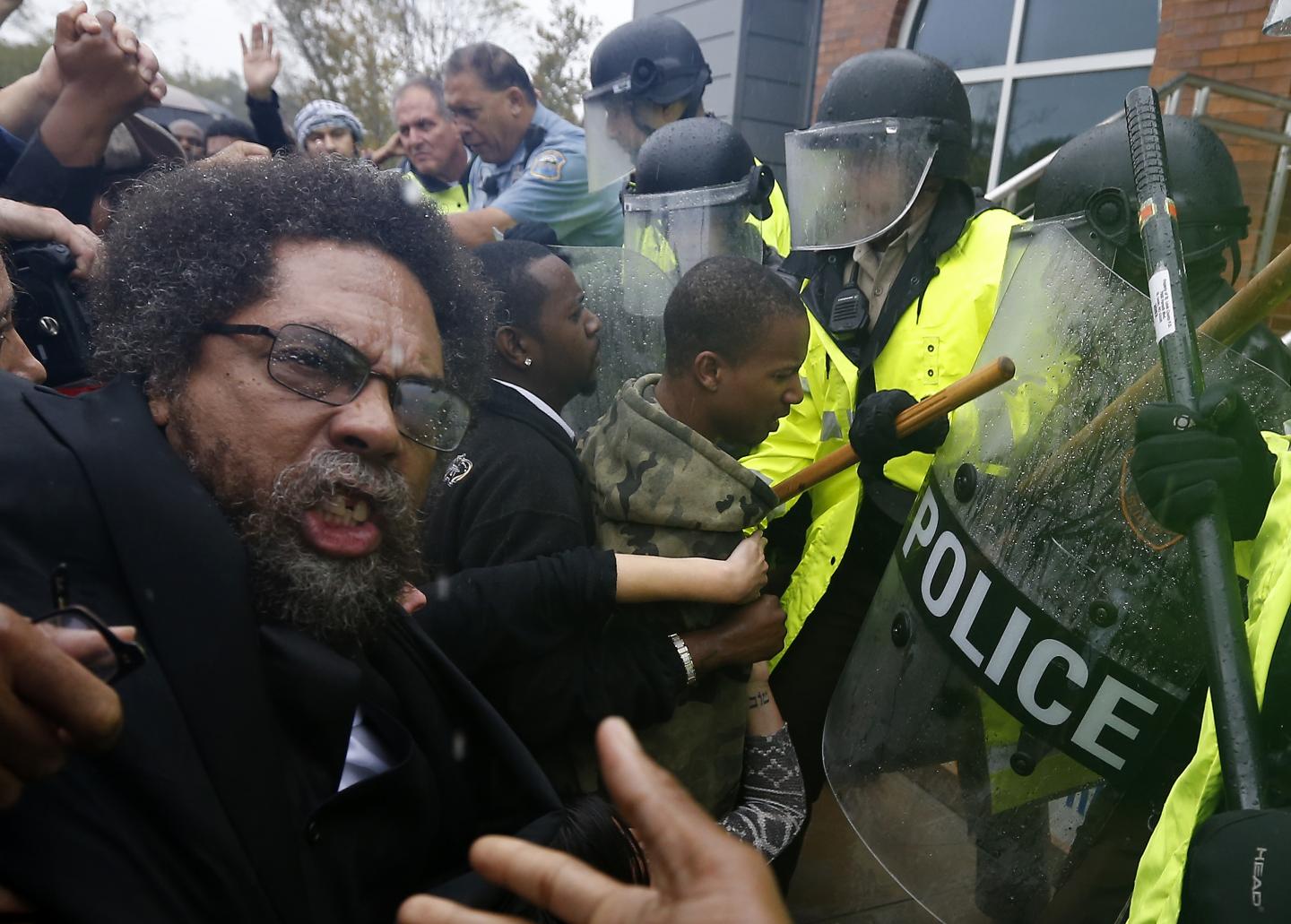 Black advocate Cornell West along with other blacks confronting the St. Louis Police Department
A week of riots have ensued in Saint Louis after police officer Jason Stockley was acquitted of murder charges in the 2011 shooting death of Anthony Lamar Smith.
Anthony Lamar Smith, a black inner city heroine dealer, was on parole after having already served a prison sentence on drugs and weapons charges.
Rolling Stone: On December 20th, 2011, Stockley and his partner, Brian Bianchi, stopped to question Anthony Lamar Smith and another man they suspected of dealing drugs at a North St. Louis Church's Fried Chicken. As the policemen approached Smith's Buick, Smith abruptly drove forward into the building before throwing the car in reverse, hitting the police vehicle twice. Stockley testified during trial that he heard Bianchi shout "gun." Stockley fired several shots at the fleeing car before both men returned to their police car.
After resisting arrest and ramming the police car, Smith then led Stockley and Bianchi on a dangerous, high speed car chase, nearing 90 mph and obviously putting lives at risk.
In the heat of the chase Stockley was heard on his squad car recording shouting,
"We're going to kill this motherfucker, don't you know it."
As a known heroine dealer and a parolee, Smith was facing a lengthy jail sentence if apprehended - he obviously would not want to go to jail again; after the high speed chase, his additional deadly resistance was likely to follow.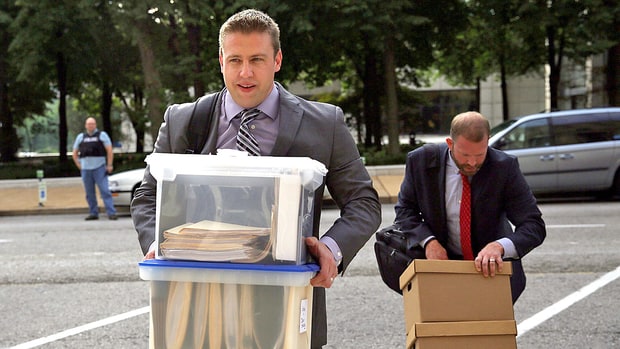 Former St. Louis city police officer Jason Stockley, center, arrives with his legal team on August 1st. Laurie Skrivan/St. Louis Post-Dispatch via AP
Ibid. The chase lasted three minutes and wound through city streets, with the vehicles travelling at speeds of above 80 miles per hour. Audio and video from the police car is garbled throughout, yet Stockley at one point audibly says "we're going to kill this motherfucker, don't you know it." Smith drove into traffic and Bianchi hit him with the police car, ending the chase.

Even with dashboard camera footage, what followed the chase is not entirely clear. In the video, Stockley and Bianchi are seen approaching the Buick. Stockley appears to have his weapon drawn. He leans into the car to talk to Smith and there seems to be some kind of struggle. Stockley then pulls back and fires several shots into the car. In his testimony, Stockley said he saw Smith turning to his right to grab a gun, causing Stockley to fear for his life. After he died, Smith was found to be in possession of a bag of heroin and a handgun.

Stockley then returned to the police car, placing an unauthorized AK-47 in the back seat. In an interview with the St. Louis Post-Dispatch, Stockley said he carried the gun, despite department regulations, "as a deterrent."

Stockley went back to Smith's car, before once again returning to the police vehicle to retrieve something from a duffel bag in the backseat. The prosecution argued that Stockley was grabbing a handgun, which he then planted in Smith's car. Stockley claimed he was retrieving "Quick Clot," which is used to stop bleeding.

During the subsequent investigation, Stockley's DNA was found on the handgun recovered from Smith's car. Investigators could find no trace of Smith's, despite Stockley's assertion that the gun belonged to the victim. Experts cautioned, however, that even though Smith's DNA is not present, it's impossible to say with certainty he had not touched the gun.
Presiding over officer Stockley's trial on murder charges, Judge Terry Wilson acquitted Stockley, observing that the entire episode was on video, with no opportunity for Stockley to plant a gun. The judge added,
"An urban heroin dealer not in possession of a firearm would be an anomaly."
The inference being clear, that Stockley was legitimately in fear for his life having already been led on a high speed chase by a heroine dealer on parole - Smith was very likely to continue to resist arrest in any way that he could rather than go to jail - the misreading of a quick movement could likely mean death.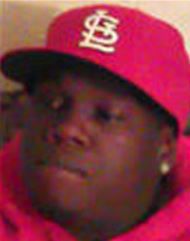 St. Anthony Lamar Smith's daughter is a millionaire for his martyrdom.
Nevertheless, the St. Louis board of Alderman passed a resolution to officially honor Anthony Lamar Smith.
Ibid. Moreover, in February 2012, a wrongful death and civil rights suit was filed on behalf of Smith's daughter, then one year old, against the St. Louis Police Board and Jason Stockley. The family was ultimately awarded a $900,000 settlement.

In 2013, Stockley was given a 30-day suspension for carrying the unauthorized AK-47 on duty. Shortly after he resigned from the St. Louis Police Department and moved to Texas where he began a management job at an oil company.
Blacks along with the "Black Lives Matter" and "Antifa" have rioted throughout St. Louis and surrounds for a week, making rounds to different sections, vandalizing businesses, even attacking the mayor's house.
TPC, 23 Sept, hour 2: Sean Bergin comprehensively explains what has been going on in St. Louis in recent days involving the police and Black Lives Matter criminals.
Hour 3: Sam Dickson and retired police officer Jim Lancia discuss the so-called "Antifa" street thugs.
.....just admit it, you can't live with them.
Separatism is the first step, separatism is the ultimate aim, separatism is always possible.