Flynn, Russian Influence & Turkey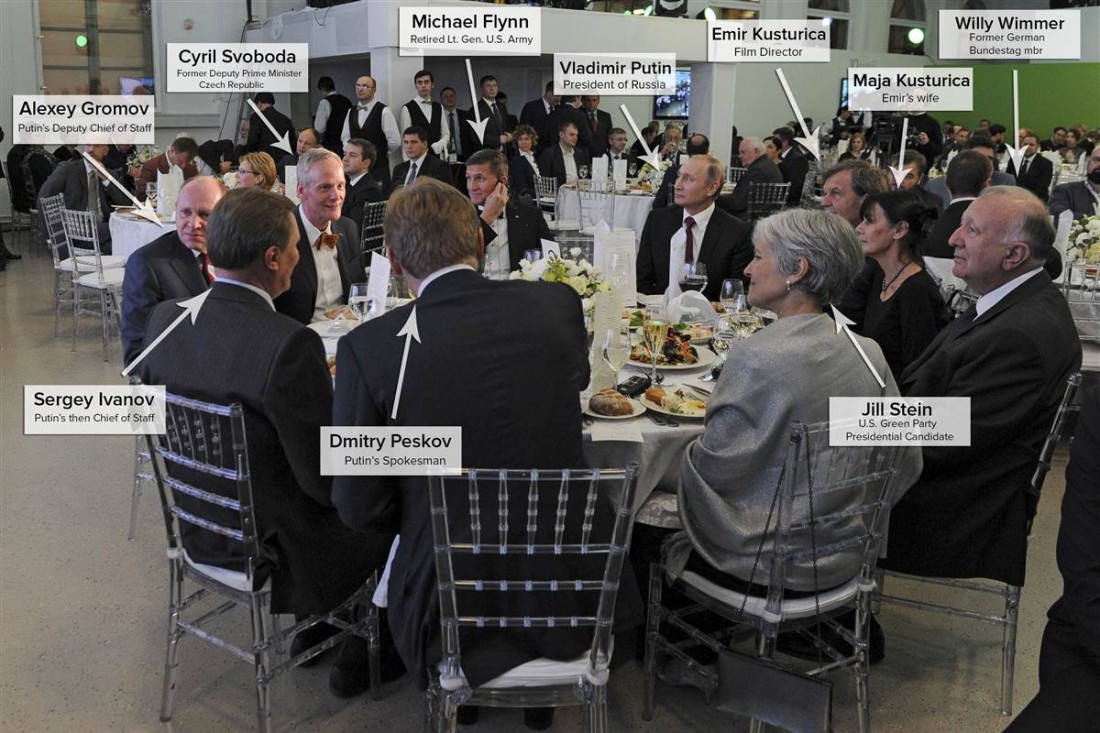 Not only is the network (((NPR))) backeted, but so is the (((interviewee))), a New York Times Reporter.
Taking that with a grain of salt, one can save time by orientation on the 'lie of the land', the broad circumstance, and sort the bracketry afterward: Rosenberg covers intelligence and national security for the Times and has been covering the investigations into General Michael Flynn, whom he met in person - Flynn confided some issues to Rosbenberg personally during his time in Afghanistan.
NPR, "How Gen. Michael Flynn Became A Central Figure In The Russia Hacking Scandal", 25 May 2017:

TERRY GROSS, HOST:

This is FRESH AIR. I'm Terry Gross. Late in the day yesterday, The New York Times broke a story reporting that American spies collected information last summer revealing that senior Russian intelligence and political officials were discussing how to exert influence over candidate Donald Trump through his advisers.

My guest, Matthew Rosenberg, is one of the three reporters who wrote that story. Rosenberg covers intelligence and national security for the Times and has been covering the investigations into General Michael Flynn and his communications with and payments from Russia. Flynn was part of the Trump campaign and was appointed President Trump's national security adviser. He was forced to resign after 25 days because of his undisclosed communications with Russian officials.
Several articles are discussing Flynn's dubious relation to Turkey and the Erdigon regime, including Flynn's efforts to help Erdogon capture the man responsible for the attempted secular coup of Erdogan's Islamic Turkish state.
DM, Michael Flynn 'discussed plan to snatch exiled dissident Turkish cleric suspected of being behind attempted coup from his rural US home and return him to the Mid East', 17 March 2017:

General Michael Flynn reportedly said he wanted to remove a Turkish cleric from his compound in Pennsylvania

Former CIA Director Woolsey said Flynn wanted to 'whisk' Fethullah Gulen away


Fethullah Gulen (image Wikipedia)

A spokesperson for Flynn denied the accusations of wrongdoing
The coup on Erdogan's Turkey should have succeeded and Western nations should have supported it. Flynn is squarely on the wrong side of that issue.
Bloomberg, "Flynn's Turkey Connection Is the Case Worth Pursuing", 25 May 2017:

What's been missing so far in the scandals surrounding the Trump White House is a concrete act taken at the behest of foreign powers. Now there's strong evidence of one: Michael Flynn reportedly stopped an attack on the Islamic State capital of Raqqa by Syrian Kurds, a military action strongly opposed by Turkey, after receiving more than $500,000 in payments from a Turkish source. The Kurds' offensive had been greenlighted by Barack Obama's administration, and is now back on track, reapproved by President Donald Trump sometime after Flynn was fired.
EuroNews, "Russian President Putin says his country's relationship with Turkey has fully recovered after a recent crisis.", 3 May 2017.