Islam's Impostion Upon Malaysia Comes Into Focus Through Conflict With Myanmar, Buddhists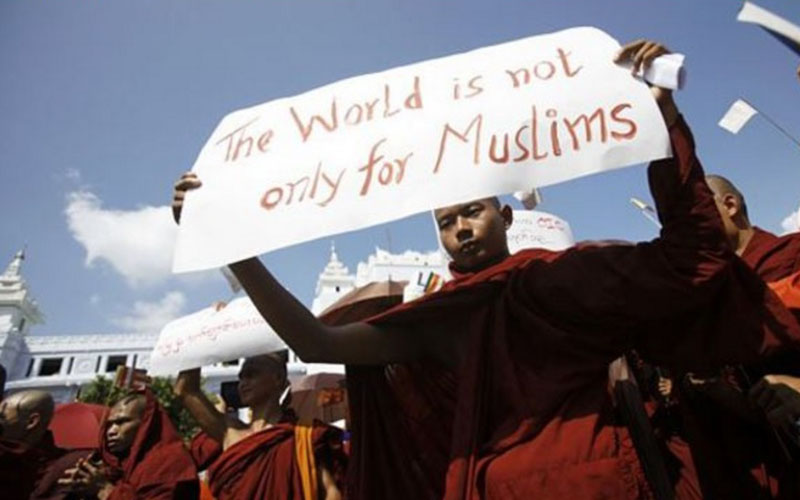 Burma, Malaysia, spat over Islam and migrants

Tensions between Buddhist-dominated Burma and Muslim-dominated Malaysia are rising once again after five Burmese workers were hacked to death with swords by a Malaysian mob in an ongoing dispute over religion and immigration between the two countries.

The government of Burma—properly named Myanmar—announced this week that it had sent out "safety instructions" to its nationals working in Malaysia after the sword attack—one of the latest in many such incidents in which hundreds have been killed.

The Burma government officially banned its nationals from seeking work in Malaysia a few weeks ago, precisely because of security fears following the ongoing clashes.

In the latest incident, four masked men wielding swords attacked Burmese workers after they had left a factory in the Serdang district on the outskirts of the Malaysian capital, Kuala Lumpur. Five were killed and two wounded.

Malaysian police said seven Burmese men had been detained shortly after the attack.

The origin of the violence is the current status of Burma's Rohingya Muslims—a Muslim group some 1.5 million strong. The Rohingyas have been involved in separatist activities—often linked to Islamism—for decades, and violent clashes between Buddhists and Muslims are common in that country.

Burma stopped its workers going to Malaysia in December, after Najib Razak, prime minister of the predominantly Muslim country, described Burma's treatment of the Rohingyas as "genocide" and called for foreign intervention.

There are however, at least 147,000 Burmese workers in Malaysia.