It's in the background, it's taken for granted, resistance is futile.
Backgrounding & Taken For Granted - Resistance is Futile. Add from Det Nya Landet - translation "Big Mulatto Brother"?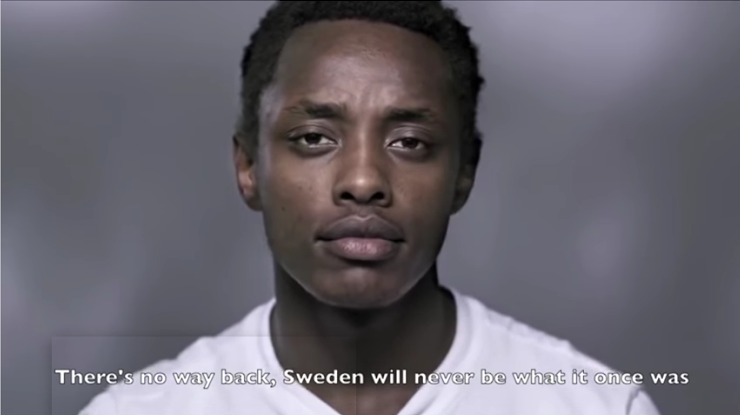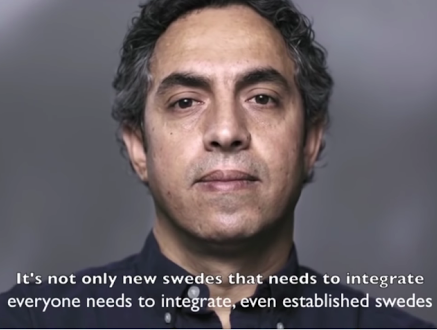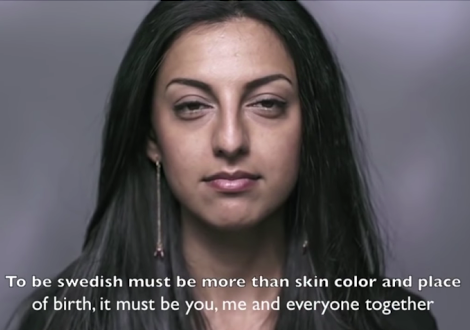 Below is another marketing campaign advert suggesting that "resistance is futile" - this one coming from the EU is a bit more subtle: It is an EU add run in Poland, and it is as if to suggest that blacks are to be taken for granted as a significant component of European history. However, in this instance, the "resistance is futile" message is not spoken, it is in the background - two blacks comfortably sit in the background of the same restaurant scene and a mulatto girl is fore-fronted; thus, backgrounding and taking for granted the interracial relationship of her parents.
The EU is backgrounding the racial integration of blacks, presenting to naive audiences (naive as to the bio-power of an invasive species) or audiences perhaps aware, but not in a position to voice objections (literally the case when these images are whisked-by semi-subliminally), that the place of blacks among them is something to be taken for granted. Resistance is futile, nobody will agree with your objection, it is taken for granted already.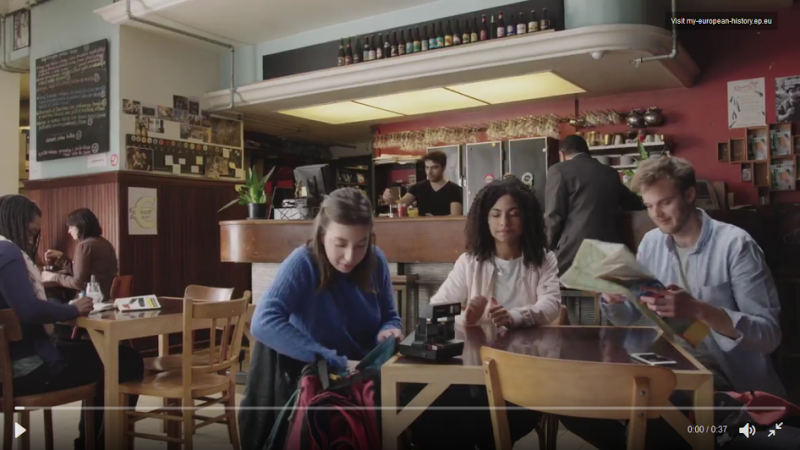 This is a screen shot from a quick add distributed by The European Union and shown in Poland to promote The EU's "My European History" program. Of seven people in the add, 3 are black. Of the blacks, a mulatto girl is centrally featured in the add, while the other two blacks are placed in the background, taking for granted their place in Europe and its history. The girl's mulattoness is also a form of backgrounding and taking for granted.
The add came by way of Twitter:
Parlament EuropejskiVerified account @Europarl_PL

My House of European History to kolekcja opowieści o Europie. Zgłoś swoją → https://my-european-history.ep.eu/?locale=pl ! RT i udostępnij!

#StoriesofEurope