London Attack on Kurd: 5 Fast Facts You Need to Know; and another they were reluctant to tell you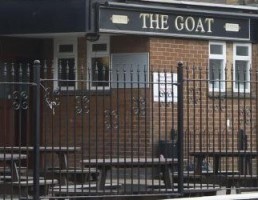 #6: What color the attackers were: Jez - "The Goat Pub, where the attackers of the Kurdish Iranian (asylum seeker) came from serves Zambian food and is known as 'a black pub."
James Fulford, VDare - "While it is occasionally a den of iniquity like the Star Wars Cantina, it is less multicultural than that famous tavern, and the licence holder is named Ngoma…

Yes, the Goat, while it claims to be a family friendly pub, is a family friendly Zambian pub, and its customers are mostly black."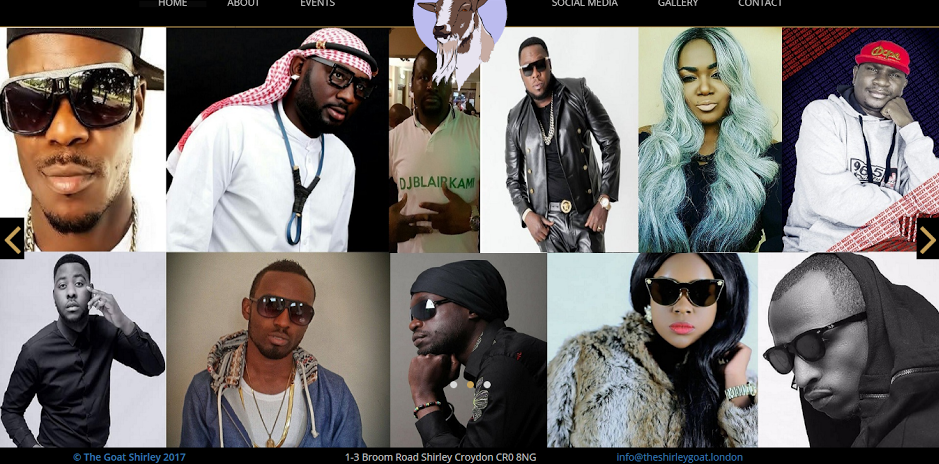 Heavy, "London Hate Crime Attack in Croydon: 5 Fast Facts You Need to Know", 2 April 2017:

A teenage Kurdish-Iranian refugee was severely beaten by a mob of other youths in Croydon, in the UK.

Here's what you need to know:

1. A Group of People Confronted the Teenager at a Bus Stop

2. The Teenager Suffered Severe Head Injuries

3. Up to Twenty Others Watched the Beating Unfolding Without Helping

4. Police Are Treating It As a Hate Crime Because the Attackers Asked Where the Teenager Was From

5. Tensions Are High in London After the Terror Attack on UK Parliament
And one fact that they are reluctant to tell you about:
6. What color the perpetrators were.

While a White couple prominently featured in the news are alleged accessories to the crime, the perpetrators who administered the severest beating to the Kurd were apparently blacks.

Vdare, "What Color Are The Croydon Youths Who Savagely Beat A Kurdish Asylum Seeker In Britain? Possibly Black Zambians!, 1 April 2017:

A friend in Dallas forwarded this story with the question "Who is doing the beating?" The answer may be Zambians:

Asylum seeker, 17, is left fighting for his life after a gang of eight youths launch a 'frenzied attack' in a suspected 'hate crime' while he was waiting at a bus stop

The 17-year-old was waiting at a bus stop with two friends in Croydon, London
Eight youths asked where he was from, he told them he was an asylum seeker
They chased him and beat him. He's now in hospital with serious head injuries

By Charlie Moore and Paddy Dinham For Mailonline

Published: 13:49 BST, 1 April 2017 | Updated: 19:59 BST, 1 April 2017

A teenage asylum seeker is fighting for his life after a 'frenzied attack' by a gang who set upon him at a bus stop after learning his nationality.

The 17-year-old, a Kurdish Iranian, was with two friends in Croydon, south-east London, when he was set upon by around eight youths.

They asked him where he was from, and when he told them he was an asylum seeker they chased after him and launched their attack.

Scotland Yard said the boy is in a critical condition in hospital and fighting for his life, while his two friends escaped with minor injuries.

Chief Superintendent Jeff Boothe, Croydon's borough commander, told reporters the teenager had been a victim of 'a frenzied attack by a large number of people'.

He was kicked repeatedly while on the floor, 'by all accounts with members of the public asking them (his attackers) to stop'.

They only did so when they heard sounds of police sirens approaching, Mr Boothe said.

The attack has prompted a wave of condemnation, with Tory minister Gavin Barwell, Croydon Central's MP, describing the attackers as 'scum'.

He told the Press Association: 'I think most people in Croydon will be as appalled as I am that what appears to have happened is a young man who came to this country seeking sanctuary has apparently been targeted because of his ethnic background.

'It's an appalling crime and I hope the people responsible are caught quickly and receive the full force of British justice.' [More]

I wonder if this white Tory MP knew what I know (thanks to Google) about the area where the vicious beating took place, and specifically the Goat Pub outside of which the attack took place.

The Goat, in Broom Road, Shirley, could be forced to close following 'months' of criminal and anti-social behaviour