Newsweek claims Iran backs hostile fire against Syrian Democratic Forces battling ISIS: is it true?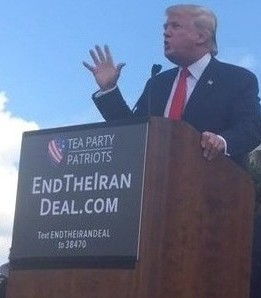 Trump
gained the White house
through
a pledge
to
un-do the Iran deal
and a claim that was his inspiration to run for President.
Newsweek, "Tillerson, Mattis and McMaster Present Trump With Plan to Stop Iranian Aggression", 12 Sept 2017:

A Kurdish-Arab coalition known as the Syrian Democratic Forces has been battling ISIS in eastern Syria but has encountered hostile fire from Iranian-backed forces, as well as Syrian rebels backed by Turkey.
Taking Newsweek's word for it, one would believe Iran is the aggressor and on the wrong side of this one - but is this true?
Ibid: Trump has railed against the landmark nuclear deal signed in July 2015 between the Islamic Republic and six world powers, threatening on the presidential campaign trail to rip up the agreement that lifted sanctions in return for reining in the country's uranium enrichment program.