The Paleocon agenda behind the Alt-Right & Trump becomes explicit with Trump's attack on Syria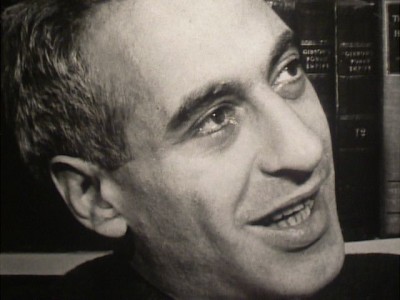 Frank Meyer, father of (((Paleocons))), grandfather of "The Alternative Right."
With the attack on Syria and the confirmation of Gorsuch to the Supreme Court, The Trump administration's (((paleocon agenda))) has come to explicit fruition - any pretenses to wear its new wardrobe lent by the Alternative Right in their disingenuous/naive trendy support has been thrown off - cucks: they've been used. The denial of having been used as paleocons takes the form of saying "Trump has gone neocon", when in fact, he hasn't changed - he has just come out in the open with the paleoconservatism that's always been behind the Alternative Right.
This turn of events should serve to illustrate why the terms we have to defend and negotiate our way in ethnonationalism are crucial to navigate our proper course. The terms to organize and understand our defense are not jargon, they are not complicated but they are very important.
If they were not important, Jewish interests would not have been so intent upon getting White advocates to identify their enemy as "the left" and to divert them into "the Alternative Right" big tent, which is just (((paleoconservatism))), revised with trendy terms, memes and a few more provisional adjunct circles to ease the entryism of Jews and sufficiently didactic right wingers (Captainchaos, take note) - largely a millennial generation internet bubble circle jerk; wherein they tell themselves that they are "rebelling" against boomer generation (((neoconservatism))), so that they can blame that instead of taking responsibility for having been hoodwinked in the garbed up (((paleoconservatism))) which had them as millennial fogies, getting behind Trump: "The Alternative Right" has aided, abetted, deepened entanglement and embrace of Whites with Jewish/Zionist interests.
While not naming the neocons explicitly, (((John K. Press)))'s "culturalism" - published at Alternative Right - is definitively paleoconservative by contrast to neoconservatism.
With Trump's coming out into the open in his paleocon agenda, Alt Righters are quickly encouraged to divert blame to the "neocons."
(((Edmund Oslan))), who identifies as Alt Right and contributes to Alternative Right.org as well, cites Trump as having gone "Neocon" - Savage Hippie Episode 41 – Did Trump Go Neocon, or Is He a Crackhead?
Matt Heimbach and Sven Longshanks follow suit, blaming boomer generation neoconservatism for Trump's actions in Syria.
MacDonald with Red Ice blames Trump for succumbing to neocon influence: Neocons to Remove Assad, Trump Buys the MSM Lie.
It goes without saying that the flagship of the AlternativeRight - viz Alt Right - would toe the Alternative Right/Paleocon line: Neocon Puppet Donald Trump Announces His Unilateral Attack On Syria.
Counter-Currents depicts their rightist contrast to Trump's Syrian venture "neoconservatism" as well, not seeing the culpability which its rightism shares with all of the above for playing a part in support of Trump, not having extricated themselves from paleoconservatism.
All the while, the paleocon jargon that entangles would-be White advocacy with Jewish interests under the rubric of the alternative right is protected and defended against clarification and correction.

Concerns for balkanization of the US are in order but not mutually exclusive to other ethnonationalist concerns - they occur in hermeneutic process, attended to as relevant - for those in The US, perhaps a predominantly regular concern.