Trump Admin cornered by Grand Jury, will be forced to diclose documents, financial records, emails.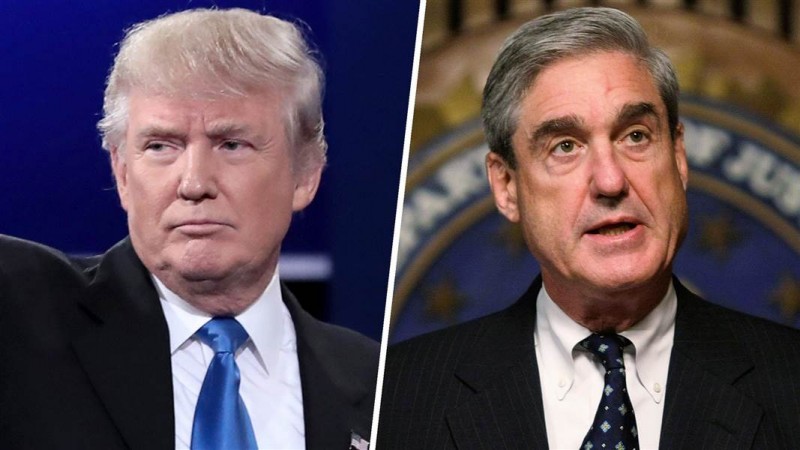 Trump administration cornered by Mueller in a grand jury investigation.
Trump was not able to veto new sanctions against Russian as it would have been hapless against Capitol Hill's unanimity on the measure, but betrayed his lack of innocence anyway by attaching a note of complaint (on behalf of his Russian friends?) to go along with his signing.
It would be a similar dead-ringer of guilt, revealing divided loyalties, if Trump tried to remove Mueller from the position of special investigation into Russian influence over his campaign, even if by the proxy of appointing someone who will do the dirty work where Sessions has recused himself - but now even that weasel-out of hiring someone to replace Sessions for the position to fire Meuller is being closed off; the Trump administration is being cornered, such that all administration personnel will be subject to appear before a grand jury and forced to present any documents, financial records, even emails that might have bearing - material evidence that they probably would not disclose voluntarily.
Politico, "Could Trump Fire Mueller? It's Complicated", 3 August 2017:

But the real question is what Congress would do to stop him.

It turns out that Senate Majority Leader Mitch McConnell has been calling ducks chickens all year long. In February, April and July, the Senate broke for 10 days or more. Each time, the Senate convened pro forma sessions. Subsequent reporting indicated that this was part of a plan hatched by the Senate GOP to prevent Trump from making any recess appointments at all. So it's highly unlikely that Trump will be able to make a recess appointment during the upcoming break.

Does this mean Trump can't ease out Sessions without sparking a messy confirmation process for his successor?

A Judiciary Committee confirmation hearing would inevitably rehash the firing of FBI Director James Comey, and even Republicans would be unlikely to confirm a nominee who didn't pledge to protect Mueller's investigation.

But Trump has other cards to play. He can appoint an acting attorney general and never get around to nominating a real one. By default, Rosenstein would take the helm. But Rosenstein is the one who hired Mueller, so if Trump's goal is to get rid of the special counsel, he needs to pick someone else as acting attorney general.
But while a Grand Jury investigation is anything but good news for Trump and his administration, it is not news failing his incapacity to get rid of the Mueller and the investigation altogether - it is standard operating procedure for a special investigation of this kind:
Washington Post, "Why Mueller's use of a grand jury confirms what we already knew", 3 August 2017:

reathless tweets and breaking-news banners notwithstanding, reports that special counsel Robert S. Mueller III has empaneled a grand jury in the ongoing investigation of the Trump campaign and potential Russian collusion are entirely unsurprising. This development isn't a nothing-burger, but it doesn't suggest anything we didn't already know.

Grand juries are how federal prosecutors conduct their investigations. The grand jury has the subpoena power that prosecutors need to compel reluctant witnesses to testify under oath. Grand jury subpoenas are also how prosecutors gather documents such as bank records, emails and corporate papers from entities or people who might not produce them voluntarily.

If a preliminary inquiry suggests there is nothing to a case, prosecutors might never empanel a grand jury. They and the FBI might conduct voluntary interviews, examine readily available documents and determine that no more formal inquiry is warranted.

That quick-look, let's-move-on scenario was never likely here. It's been clear for months that the allegations are sufficiently serious to merit a full investigation. And in the world of federal prosecutors, that means using a grand jury.

In fact, prosecutors in this probe have been using a grand jury for some time. Grand jury proceedings take place in secret, so there is often not a lot of news about what is happening in the room.

But someone who receives a subpoena to testify or produce documents is not bound by those secrecy rules. They are free to disclose — to the media or to anyone else — that they received a grand jury subpoena or testified in the grand jury. It may be that someone who just received a subpoena contacted a reporter and that has resulted in the "breaking news" stories.

The reality is that any investigation serious enough to warrant the appointment of a special counsel was always likely to involve a grand jury. It was always going to drag on for months. In a case this complex, it takes a long time to investigate the various allegations, subpoena and review relevant documents, and put relevant witnesses before the grand jury. If there are grants of immunity or plea deals to be negotiated, that takes time as well.

Mueller has already hired more than a dozen prosecutors to staff his investigation. Anyone who thought this was going to be over quickly was kidding themselves. The "news" confirms what we already knew.

Finally, it's important to remember that the existence of a grand jury investigation does not mean criminal charges will necessarily result. Especially in white-collar cases, it's not unusual for grand jury investigations to close with no charges being filed. The grand jury is the investigative tool that prosecutors use to determine whether charges are warranted – and sometimes the answer is no.

In the past weeks, there have been a number of startling and significant developments in the Russia probe. News that the special counsel is using a grand jury is not one of them.