'White Europe': 60,000 nationalists march on Poland, call for a 'White Europe of brotherly nations"
60,000 join nationalist march carrying racist banners and chanting for 'White Europe.'
An estimated 60,000 people turned out in Warsaw for the march, with many chanting 'clean blood', 'pure Poland' and 'White Poland' and carrying posters with the words: 'White Europe of brotherly nations.'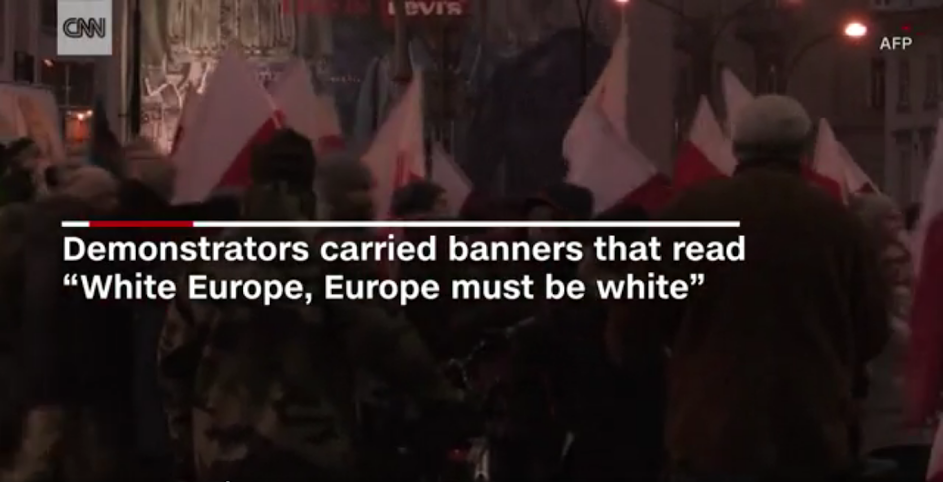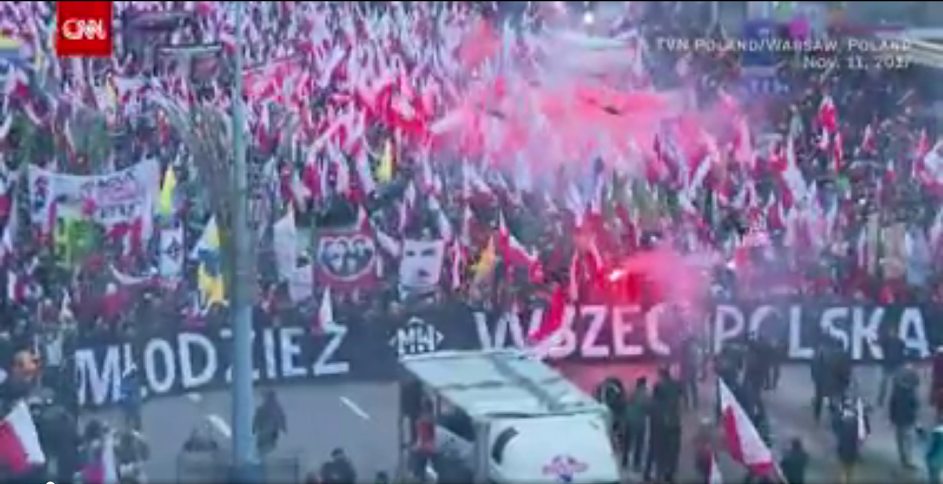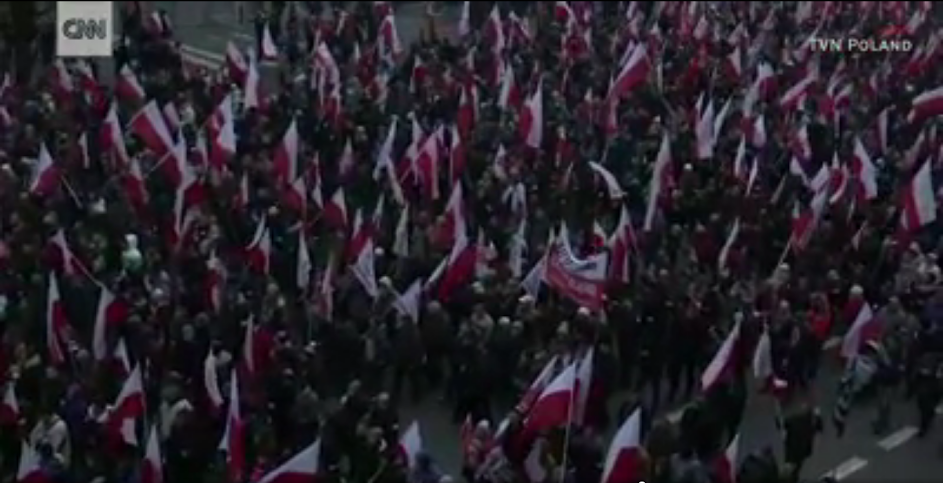 The Guardian, "'White Europe': 60,000 nationalists march on Poland's independence day", 12 Nov 2017:

60,000 join far-right march carrying racist banners and chanting for 'White Europe'

An estimated 60,000 people turned out in Warsaw for the march, with many chanting 'clean blood', 'pure Poland' and 'White Poland' and carrying posters with the words: 'White Europe of brotherly nations.

Demonstrators with faces covered chanted "Pure Poland, White Poland!" and "Refugees get out!". A banner hung over a bridge that read: "Pray for Islamic Holocaust."
Metro, "60,000 join nationalist march carrying racist banners and chanting for 'white Europe," 12 Nov 2017:

Tens of thousands of people carried symbols, religious slogans on banners and made racist chants during a march in Poland on Saturday.

An estimated 60,000 people turned out in Warsaw for the march, with many chanting 'clean blood', 'pure Poland' and 'white Poland' and carrying posters with the words: 'white Europe of brotherly nations'.
Poland's independence day celebrations turned ugly this weekend, as tens of thousands of nationalist protesters took to the streets, chanting anti-Muslim and anti-Jewish slogans and setting off flares.

The day celebrates the re-birth of Poland in November 1918, 123 years after the Prussian, Habsburg and Russian empires carved up Poland among themselves and erased it from the map of Europe. CNN.