Majorityrights News > Category: The White Left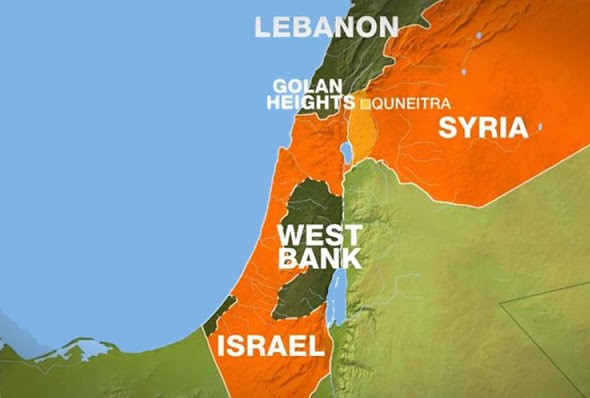 NewObserver, "Israeli Air Force Bombs Anti-ISIS Forces in Syria", 23 Apr 2017:
The Israeli Air Force has carried out two bombing raids against anti-ISIS army forces in the west of Syria as part of the [Israeli imperialist state's] long-running campaign to disrupt the Syrian government's military campaign against the terrorist army.
According to a report by the Syrian Arab News Agency (SANA), a military source announced that the "Israeli enemy's warplanes fired two missiles at 18:45 from within occupied territory at a military position in the surroundings of Khan Arnabeh in Quneitra countryside, causing material damage."
The "occupied territory" being referred to is the Golan Heights, which Israel seized in 1967, and annexed against all international law.
The SANA report said that the Israeli "aggression came after an attempt by terrorists to infiltrate military positions in Quneitra countryside was foiled and the terrorists suffered heavy losses."
This, SANA said, "proves that Israel provides direct support to terrorist organizations," adding that their source "affirmed that such desperate attempts will not dissuade the Army and Armed Forces from continuing to crush the terrorist groups that act as Israel's proxy in the area."
A follow-up report in Al Jazeera revealed that Sunday's attacks targeted fighters loyal to the Syrian government in the Naba al-Fawwar area of Quneitra province, which is located in the 30 percent of the Golan Heights that is not under Israeli occupation.
Three fighters from the pro-government National Defence Forces (NDF) were killed and at least two more were wounded in the attack, an NDF official said.
The terrorist armies fighting Syria's Bashar al-Assad government and its allies control much of the Quneitra area.
Unusually, the Israeli Army confirmed that it had targeted positions inside Syria in retaliation for mortar fire that hit the northern part of the occupied Golan Heights.
"The Israeli army targeted the source of the fire," an army statement said without giving further details.
In reality, the terrorist groups operating in the area against the Syrian government often operate close to Israeli lines—because Israel treats their wounded in hospitals inside the Jewish state, and it is therefore inevitable that the Israeli side will be hit occasionally by stray rounds.
The Israelis however always take these stray rounds as an excuse to bomb Syrian government positions.
The Jerusalem Post even admitted as much, saying that the Israeli attack was due to "errant rocket fire" caused by "fighting between Hezbollah and regime troops against rebel groups near Ain Ayshaa, Samadiniyah Sharqiyah & Madinat al-Baath near Quneitra."
The other excuse which the Jewish [imperialist] state uses to attack the anti-ISIS forces in Syria is that they are "carrying weapons to Lebanon" to fight Israel—as if Syria could at this stage spare such military effort.
The Lebanese Hezbollah organization—most famous for defeating the 2006 Israeli invasion of Lebanon—is one of the Syrian government's key military allies, providing tens of thousands of troops on the ground in the fight against ISIS.
Visigrad Post, "No more than 12 migrants for Czechia", 20 April 2017:

Czechia, Prague – According to the redistribution scheme of migrants, Czechia should have taken in 1,600 migrants. But Czechia just said it will not take in more than the 12 migrants it has welcomed.

Czechia is not prepared to accept more than the 12 migrants it has already taken under the quota scheme set up by the European Union (EU) even if that means facing sanctions, the nation's interior minister has said.

"The ongoing security checking of remaining refugees showed that [we] no longer can accept anyone," Chovanec said, as quoted by the Parlamentni Listy newspaper.

The security checking of refugees has been obstructed by a number of difficulties and sometimes can take up to several months as refugees tend to leave the camps in Greece and Italy, the minister added.

"The Czech government has to make a final decision on whether [finalization of accepting refugees] should be done at the expense of sanctions. I am in favor of it. We can not let people in here without control," Chovanec said.

In March, Chovanec rejected Austria's proposal to punish EU members who refuse to take in refugees with subsidy cuts, calling it divisive, recalls Sputnik.com.

Two-thirds of Czechs believe there is strong tension between Czechs and foreigners, which is virtually the same as a year ago, according to a new poll by the Stem agency. It had been at just 50 percent in 2013. The recent high response reflects concerns over the refugee crisis and terrorist attacks, according to Stem.

This position of the Czech government comes at a key moment, as Hungary and Poland are targeted by senior EU officials for their current policies, especially on the migrant topic, and as Hungary and Slovakia's trial against the migrants' quotas begins on May 10.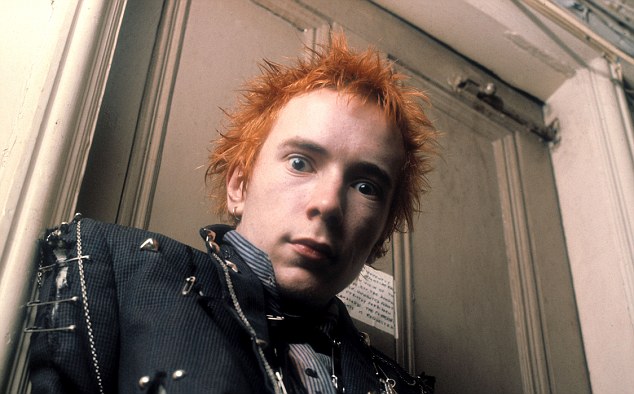 A liberal, not a leftist
MjolnrMagazine, "WHY JOHNNY ROTTEN CAN GO F*** HIMSELF", 13 April 2017:

Never mind the bollocks, although it's very difficult where John Lydon is concerned. John Lydon, once styled Johnny Rotten, suddenly jumped onto the Brexit and Trump bandwagons and into the headlines a couple of weeks back, which caused a bit of a stir among the chatterers of society. Over the past forty years, Lydon has been groomed as a cultural ambassador by those in power, while playing the old game that he is somehow an anti-establishment rebel. The unfortunate thing is that many on the Alt Right - rather like what happened with Donald Trump - seem to have been taken in by him, so let us take a look at this new 'hero' and the cultural movement known as punk at large, which John Lydon as Johnny Rotten represented.
This could be a good article if corrected for the Jewish red cape and its misdirection into rightism or the "no left (social unionization) or right" reaction by contrast. I will add some annotation that would have helped a better telling of the story.
Let us begin with Lydon's origins and rise, for these are intertwined with the punk phenomenon at large. Lydon's immediate heritage is Irish, hence the title of his autobiography: Rotten: No Irish, No Blacks, No Dogs - the title being based on a typical sign on properties to let in the 1950s. The 'No Irish' part, which may look strange to us today, can be explained by the IRA terrorism of the time and also by the behaviour of Irish gypsies, otherwise known as Travellers. I remember in the good old days before political correctness, many public houses and inns would have signs on the entrance saying 'No Travellers'.

It is clear, then, from the book's title that he identifies his own purported second-class citizen status with that of the Negro, who, at the time of Lydon's birth, had only been in the country in any meaningful sense for barely a decade. This has extended to raising his elderly wife's half-caste grandchildren like a good little cuck. He has always identified himself with the Other and has an Irish rather than British passport to foreground his at least civic otherness. He therefore also identifies himself as working class in a Marxian sense, his idea of working class as being antagonistic to traditional British and even European norms. He talks about being purportedy working class at every given opportunity.


(((McLaren))), the YKW behind punk and its "ideology"

Certainly, his parents were working class, but is Lydon? There are two ironies here: the first is that he has married Nora Forster, a German publishing heiress fourteen years his senior; the second is that he has never done a working-class job in his life, manager Malcolm McLaren having turned him into a pop singer at the age of eighteen. Lydon is as bourgeois as they come. Indeed, it is telling that the venue for the very first Sex Pistols concert was St Martin's Art College, about as middle-class as one can get. I must point out that I have nothing against anyone who is born into one class or another, but John Lydon has spent his entire life sneering at the middle classes despite his own bourgeois existence.

As regards that sneer - and the sneer worn by punks in general - one must look at the chief architect of punk rock itself, Malcolm McLaren. Born into a family of Jewish diamond merchants on his mother's side and raised by his Jewish grandmother, McLaren was heavily influenced at art college by the Situationist avant-garde movement, led by French Communist Guy Debord and his Jewess wife Michèle Bernstein. On the artistic level, Situationism was a Leftist attack on the arts through absurdist or provocative happenings that deconstructed traditional norms and underpinned the May 1968 cultural revolution in France and Germany. The ultimate goal was to normalise the idea of a dictatorship of the proletariat.
We need to pause in the article here. Whenever you see a situation where Jews, Whether Marx, The Frankfurt School or McLaren, are defining a movement, its terms and their deployment, that should send up immediate red flags that the protection and interests of the native European nationalist union is not at heart - on the contrary, coalitions and anarchist forces are being drummed-up to attack these interests, terms are being reversed from their normalizing semantic content in order to confuse - the leftist unionization for fair treatment of workers; to protect them against scab labor (including migrants), to allow them to function unexploited alongside other vital functions/roles of society, is absurdly confounded with liberalism - with scabbing, dissolution of accountability, degeneracy of vital functions - not all of which can be captured by a "dictatorship of the proletariat" - a non genetic, economic group by Jewish design; and in opposition to the genetic union of the nation by contrast. That said, lets continue to look at the Jewish boondoggle against native nationalism that was Punk…
McLaren's store

Starting with the shop that became SEX, a fetishwear retailer co-managed with fashion designer Vivienne Westwood, McLaren applied this ideology firstly to clothing and then to music. Clothing included t-shirts with two homosexual cowboys naked from the waist down and red leather fetishwear emblazoned with the hammer and sickle for the New York Dolls. John Lydon, a young nihilistic eighteen-year-old without any discernable talent but self-defined by what he hated, fit the bill perfectly for McLaren's new musical project. Lydon could not sing a note in tune, but this was a plus point, as was his green hair, overall ugliness and 'I hate Pink Floyd' t-shirt.

The story of Glen Matlock within the band is interesting. The only member who could actually play to a good level, he was ousted when McLaren caused friction between Matlock and Rotten. This made way for the talentless drug addict known as Sid Vicious. Matlock co-wrote all but a handful of the band's songs and was just too good for a band with the intention of marketing crap to the masses. McLaren also set up post-punk band Bow Wow Wow, with its thirteen-year-old half-caste lead singer, Annabella Lwin, born Myant Myant Aye to a Burmese father and English mother. Lwin appeared naked on Bow Wow Wow's debut album as McLaren assaulted traditional norms with miscegenation and child pornography. You will never watch the video to McLaren's single 'Double Dutch' in the same way again.

Lydon is very fond of telling how he exposed Jimmy Savile as a paedophile. It is interesting though that he has tried to ban the recording of his comments back in 1978 from public usage in order to sell them as part of his latest album. Ever the altruist. He has also always been suspiciously quiet about his own ex-manager McLaren's involvement in the world of paedophilia. Financed by both the BBC, under the auspices of (((Alan Yentob))), and EMI, in 1980 McLaren began creating an ostensibly music-related magazine that would be a more risqué version of Smash Hits, which had just been launched two years previously. In reality, the publication, originally titled Playkids, but then changed to Chicken, would serve to get child pornography into the mainstream. McLaren attempted to get the aforementioned Annabella Lwin to do a full-frontal nude shoot, but after she became distressed and tearful, brought in a replacement thirteen-year-old girl. Fortunately, enough concerns about the magazine ensured its shelving.

Punk rock was essentially a perversion of pub rock for middle-class Leftists.
Correction: Punk rock was perversion of pub rock as a vehicle to enlist naive/disingenuous middle-class liberals into rebellion against native nationalism.
For all the talk of it being a roots, working-class movement that 'just sprang up', it was in reality orchestrated by middle-class communists, who used a (sometimes miscegenated) underclass rabble as a musical battering ram against traditional norms. Pub rock, with bands like early Slade, Captain Beefheart, The Who and The Sensational Alex Harvey Band, was what punk rock purported to be.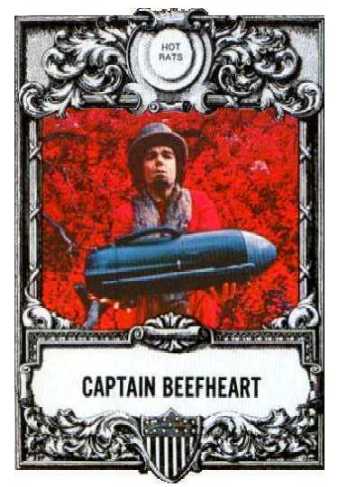 I've seen both the Who and Captain Beefheart, have enjoyed them both - particularly Captain Beefheart on album - but they shouldn't be accorded undue philosophical significance and authenticity (as they tend to be accorded).
Incidentally, my father rated the latter as the best live band he had ever seen. Bands like the Sex Pistols were fawned over by the Leftist media
Fawned over by the Jewish and (what is for us) liberal media.
and catapulted into the mainstream, while Beefheart and Harvey remained genuinely underground.
Beefheart's producers tried very hard to make him a commercial success; it wasn't in his nature to be commercial - it was just the opposite.
And therefore I say to Johnny Rotten in a style he might appreciate: Go fuck yourself, you fake posturing establishment shill.
That I can agree with. Good ending to the story.
...and that's why our enemies hate him.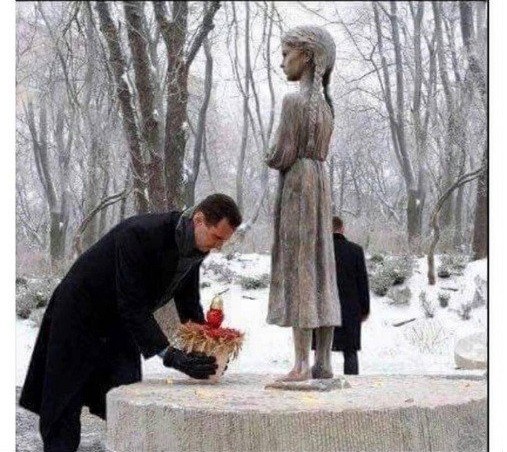 Bashar Al-Assad visiting the Holodomor memorial dedicated to the Ukrainians who perished by starvation under the Soviets.
Euractiv, "Green NGOs blame Monsanto for 'buying science' to save glyphosate", 24 March 2017: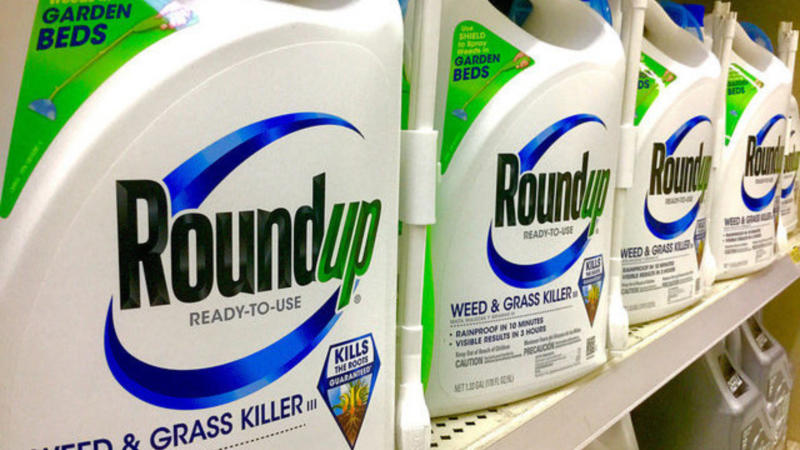 The authors of the report claim that between 2012 and 2016, the companies sponsored a series of review articles published in scientific journals, all of which conclude that glyphosate and its commercial formulations are not carcinogenic. [Mike Mozart/Flickr]
A new report accuses glyphosate producers of "buying science" in order to secure the substance's position in the EU market.
According to the Buying Science report published by GLOBAL 2000 (Friends of the Earth Austria member of Pesticide Action Network-PAN) with the support of Avaaz, BUND, Campact, CEO, GMWatch, (PAN) Europe, PAN Germany, and Umweltinstitut München, Monsanto and other glyphosate manufacturers allegedly "distorted scientific evidence" on the public health impacts of the pesticide.
The authors of the report claim that, between 2012 and 2016, the companies sponsored a series of review articles published in scientific journals, all of which conclude that glyphosate and its commercial formulations are not carcinogenic.
Scandalous
"Glyphosate producers have used every trick in the book to enable regulatory authorities around the world to play down the alarming health effects of glyphosate. The fact that the agencies accepted their 'assistance' is nothing less than scandalous," insisted Helmut Burtscher, one of the study's authors.
Earlier this month (15 March), the European Chemicals Agency (ECHA) concluded that glyphosate weedkiller should not be classified as a carcinogen.
Environmentalist NGOs reacted strongly, with Greenpeace saying that the ECHA "sweeps glyphosate cancer evidence under the carpet".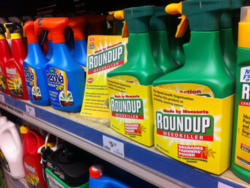 Glyphosate is not carcinogenic, EU agency says.
The European Chemicals Agency (ECHA) said today (15 March) that much-discussed glyphosate weedkiller should not be classified as a carcinogen, triggering a strong response from environmentalist NGOs.
The Health and Environment Alliance (HEAL) went further, claiming that the decision contradicted the world's most authoritative cancer research agency, the World Health Organisation's International Agency for Research on Cancer (IARC), which classified glyphosate as a "probable carcinogen" in 2015.
Scientific flaws
The NGOs claim that these reviews proving glyphosate is safe contain "fundamental scientific flaws spanning from apparently calculated omissions and the introduction of irrelevant data to the violation of OECD guidance for the evaluation of rodent cancer studies".
"The reviews also consistently assign greater weight to unpublished industry studies than to studies that were peer-reviewed and published in scientific journals," the report noted.
The report stressed that regulatory authorities like Germany's Federal Institute for Risk Assessment (BfR), the European Food Safety Authority (EFSA) and the US Environmental Protection Agency (EPA) have all drawn on such review articles, which have concluded that glyphosate was not carcinogenic, have actually referred to these industry-sponsored review articles.
"In contrast, IARC refused to consider the unpublished industry studies summarised in industry-sponsored reviews in its assessment of glyphosate, stating that the data presented therein were insufficient and important details were lacking […] IARC generally does not accept unpublished scientific evidence," the authors of the report concluded.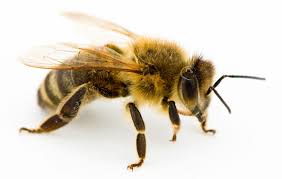 Europe poised for total ban on bee-harming pesticides.
The world's most widely used insecticides would be banned from all fields across Europe under draft regulations from the European Commission, seen by EURACTIV's partner The Guardian.
Positions
European Commission Spokesperson Enrico Brivio recently told EURACTIV that the EU executive "took notice" of ECHA's opinion, which was "based on scientific evidence".
"The submission of the final opinion to the Commission is expected before the summer break […] After submission of the final opinion, the Commission Services will re-start their discussions with the member states as regards the approval of glyphosate as an active substance in Plant Protection Products (PPPs)."
"A decision has to be taken within 6 months of receipt of the RAC Opinion from ECHA, or by the end of 2017 – at the latest," he added.
An EFSA spokesperson said, after this article was published, that "EFSA is the first to defend the importance of reliable science as it forms the basis of all our risk assessments", adding "from an initial glance at the "Purchased Science" report, it is clear that the majority of mentioned studies were published after EFSA had completed its assessment of glyphosate. In other words, they did not play any role in the EFSA assessment of glyphosate".
"There are two scientific reviews mentioned in the report (Williams et al 2000, Kier and Kirkland 2013) that were among the 700 references considered in the EU assessment for glyphosate. EFSA and EU member states rely primarily on the original studies and the underlying raw data which they check themselves. The weight given to reviews of scientific studies (like the ones mentioned in the report) is limited," they added.
"There are no grounds to suggest that reviews of scientific studies, sponsored directly or indirectly by industry, improperly influenced the EU risk assessment for glyphosate," the spokesperson concluded.
Background
The European Food Safety Authority (EFSA) said in November 2015 that glyphosate was unlikely to cause cancer in humans and proposed higher limits on the amount of residue of the weedkiller deemed safe for humans to consume.
The EFSA advises EU policymakers and its conclusion were expected to pave the way for the 28-member European Union to renew approval for glyphosate, which was brought into use by Monsanto in the 1970s and is used in its top selling product Roundup as well as in many other herbicides around the world.
Environmental groups have been calling for a ban after the International Agency for Research on Cancer (IARC), part of the World Health Organisation, said in March 2015 that glyphosate was "probably carcinogenic to humans".
A campaign group said that 1.4 million people had signed a petition calling on the European Union to suspend glyphosate approval pending further assessment.
The EFSA said it had carried out a thorough analysis and taken account of the IARC's findings. Greenpeace, for its part, called the EFSA's report "a whitewash".
"We must secure the existence of our people and a future for White children."

TRI-COLORED TREASON - by David Lane

Afflict me no more with your hypocrisy. If you insist on worshiping your executioner, then depart from me, for it is treason against the White race, against nature, against civilization, and against the Gods.

I have come under attack for articles I have written entitled The Right Wing, Cowards, Liars, Screwballs and David Lane on Religion. Also for naming one of the pro-american, anti-communists who profess to care about the continued existence of the White race. I come now to apologize for naming the specific individual and to admit my error. I will now indict them all.

You tell me you are anti-communist and you care about your White kinfolk? Well it was America who turned several million White men over to the Soviets to be outright murdered or die a slow death in slave camps in 1945. But you love America; is it delusion, cowardice, or race treason?

You tell me you are anti-communist and you care about the survival of the White race? Well, the Germans would have destroyed Communism and provided a secure base for the existence of our race in our European homeland fifty years ago if America hadn't intervened to save the Soviet Union and destroy our racial saviors. But you love America; is it delusion, cowardice, or race treason?

You tell me you are anti-communist and you care about your fellow White kinfolk? The Soviet enslavement of two hundred million White people would have ended decades ago except for the financial support of America. But you love America; is it delusion, cowardice, or race treason?

You tell me you hate Communism for what it does to White people in the Soviet Union. But Federal judges destroy and terrorize millions of little White children with their forced busing and integration plans, untold thousands of White women are raped by Negroes every year, the White race is now overrun and mixed probably beyond the point of no return, as a policy of the American government, and you love America. Is it delusion, cowardice, or race treason?

You tell me you hate Communism for what it did or what it does to the White people of Rhodesia and South Africa. Well, it was American political and economic pressure that destroyed White Rhodesia and now destroys White South Africa. And you love America; is it delusion, cowardice, or race treason?

It's a lot safer to talk about those mean, nasty old Communists over there, than to tangle with the head of the snake, the seat of jewish world power, the real murderer of the White race, isn't it? You could end up dead like Robert Mathews, or in prison forever like the Brüder Schweigen. But then I guess we all choose our own priorities. For some its political, economic or religious systems, and for some it's the biological existence of the White race, do or die. Get one thing straight all you double thinkers, self deluders, deceivers and dabblers: America is the murderer of the White race, and if we are to have any chance of resurrecting our race while there is still a gene pool to work with then we are going to face reality, discard our delusions, speak of and act on, the single greatest issue of all time, racial survival.

Oh no you say, it isn't America that's the head of the snake, the murderer of our race, it's just that some bad guys grabbed the reins of "our" government a few years or decades ago. I showed you the real history of "your" government, and America's dominant religion and you ignored me. As always happens when dogma is contradicted by fact, the believers react in the same ways. A few investigate the allegations and accept reality. Others pretend the unpleasant facts don't exist, and still others fly into a rage directed at those with the effrontery to check belief with reason. Or perhaps you just believe that "ancient history" is of no importance or effect. So let's discuss present day America.

You are quite correct that the entirety of the entity called America is not necessarily synonymous with the government in power. America is comprised of many interrelated parts and we will consider the most important components that make the whole: (1) Military power; (2) Police power; (3) Economic tenets; (4) Political tenets; (5) Religion; (6) News media; (7) Entertainment media; (8) Sports; (9) Demographics.

When I am through if you are still able to say the words "White American" then leave the company of sane men, for you can no more be both White and American than you can stop the motion of the planets. If you are not an implacable enemy of America, and all it has been and all it is, you are a traitor to the existence of our race. And if you support the aims or continued existence of the political entity known as America then your treason cannot be calculated in the words of mortals.
American tech companies are gearing up to protect the thousands of workers they rely on every year who aren't U.S. citizens and don't have green cards.

Silicon Valley has aggressively backed legislation to protect and expand the H-1B program for temporary workers, but President Trump appears to have other ideas. He is reportedly preparing to sign a new immigration-related executive order that includes an effort to overhaul the H-1B visa program, putting in place protectionist rules that would upend the way Silicon Valley recruits talent.

Tech leaders have been warning of a "brain drain" since Election Day — and now there's talk of companies moving employees to Canada.

A leaked draft of the executive order disseminated by Vox featured vague wording, calling for plans to "alter" the H-1B visa program, although experts point out that such changes would require an act of Congress. The draft order also discusses reforming programs that allow foreign students into the U.S. — since they pay full price, they're an important source of tuition dollars for top-flight public universities — before then entering the American workforce.

A spokesperson for the United States Citizenship and Immigration Services, which is part of the Department of Homeland Security, said that USCIS does not comment on pending legislation or executive actions.

Designed as a temporary visa for skilled workers, the H-1B became a way for corporate America to bring in highly skilled foreigners without having to tackle the permanent resident program — i.e., green cards, which are capped by country of origin, a rule that disproportionately affects places like China and India. When the program was introduced in 1990, about 800 H-1Bs were issued. By 2014, that number had grown to more than 160,000.

Both Republicans and Democrats are now pushing for reform of the program, ostensibly in order to protect U.S. workers.

GOP opposition to the H-1B in particular has been mounting for some time, but Republican politicians have generally been wary of either stifling some of America's most successful companies or taking on immigration reform and infuriating the party's anti-immigration base. Not all Republican politicians, however; in 2015, Alabama Sen. Jeff Sessions — Trump's nominee for Attorney General — introduced bipartisan legislation aimed at curtailing the number of visas given out.

A recent bipartisan effort to tackle the issue took the form of a Senate bill introduced by Iowa Republican Chuck Grassley and Illinois Democrat Dick Durbin that aimed to reform the program by creating higher salary floors for H-1B visas and making sure U.S. workers are given first dibs on potential H-1B jobs.

Two of Trump's top advisers who reportedly crafted the refugee ban — ex-Breitbart CEO Steve Bannon and former Sessions adviser Stephen Miller — have also taken aim at Silicon Valley in the past. Earlier in January, Miller is said to have proposed both completely scrapping the lottery system used to award H-1B visas and increasing the minimum salary companies must pay visa holders in order to prevent the undercutting of more expensive American labor. Before Bannon was tapped as Trump's campaign chief, he suggested in a 2015 interview with Trump that "when two-thirds or three-quarters of the CEOs in Silicon Valley are from South Asia or from Asia," it could undermine "civic society."

Silicon Valley says in no uncertain terms that its success is due in part to its meritocratic embrace of anybody from anywhere who has the talent to compete. As Google CEO Sundar Pichai, who emigrated to the U.S. from India, told columnist Walt Mossberg, "In Silicon Valley, being an immigrant doesn't matter. It's the ideas that matter. We are able to build products for everyone because we attract talent from around the world."
​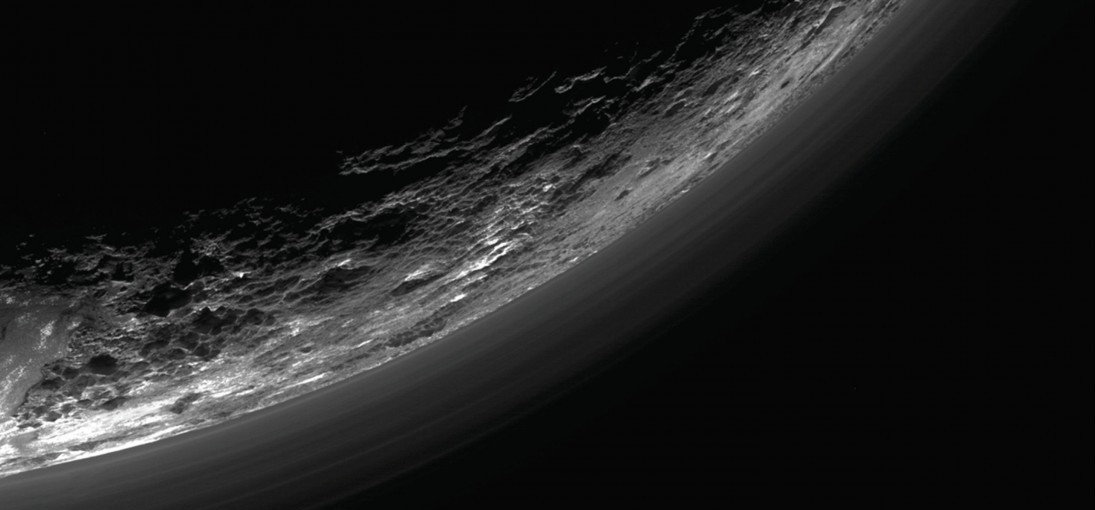 This is the kind of reach a European-Asian Alliance is capable of, even while heavily burdened: imagine what we could accomplish if we were not saddled by the YKW, their Abrahamism (Judaism, Islam and Christianity), complicit right-wing arrogation and liberal irresponsibly - pinning us down with the irresponsible among us, their consequences; as well as in obsequiousness toward, and over-burdened necessity to defend against, African aggression and bio-power, Muslim colonization ("Hijra") and terror.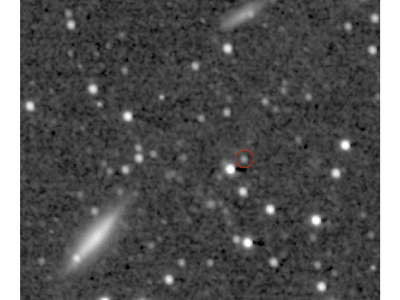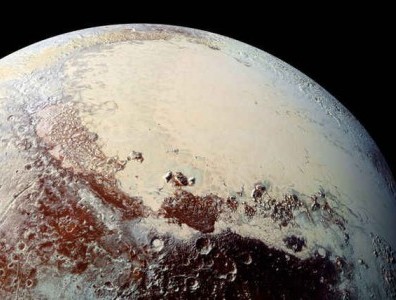 Nasa, New Horizons image gallery.