Majorityrights News > Category: The White Left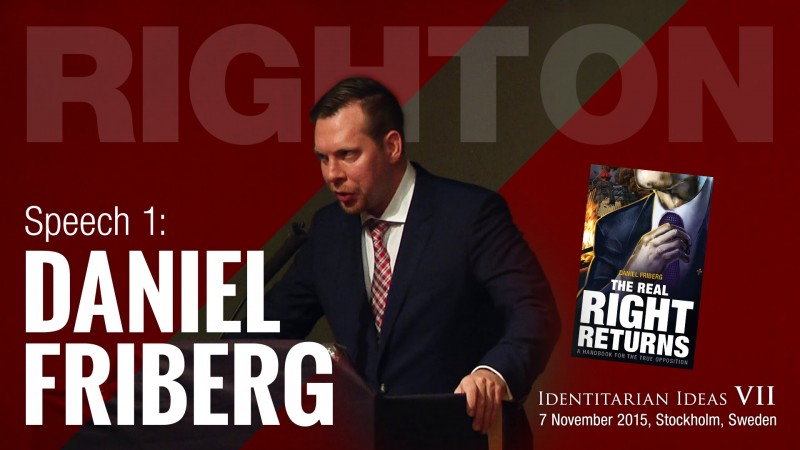 Alt-Right publisher Daniel Friberg from a promotional speech for right-wing 2015
Acrimony on the Alt-Right/New Right, etc. Right: predictably, the inherent instability of The Right emerges. For those who like soap operas, the right is perhaps good for that. But their instability rather highlights the preferability of our platform for organizing nationalists in two way accountability to our interests (to us and from us); against foreign antagonists, whether elite or rank and file; and against traitors among our own, whether elite, or rank and file.
There isn't a lot of consensus among the right - their primary orientation, against "The Left" and "equality", was given to them by brackets (viz. Gottfried 2008), adopted then and only became the "common sense enemy" by consensus since the YKW allowed them to do that. Brackets, those in service of brackets, and those willing to sell our people-out for personal gain or sheer ideology are rife in all camps of the right.
Alt-Right, 16 June 2017:

"GREG JOHNSON TURNS DOWN DANIEL FRIBERG'S CORDIAL OFFER TO HAVE A COFFEE AT STARBUCKS"

In the latest bit of juicy infighting here in the Alt-Right, Daniel Friberg, the head honcho of intellectual (but fashy) book publisher Arktos has been defriended on Facebook by Greg Johnson, the mysterious "voice without a face" who runs the fashy (but intellectual) Counter-Currents webzine and book publisher.

The defriending follows weeks of behind-the-scenes bickering and accusations that Johnson had been bad-mouthing Friberg behind his back.

In an attempt to clear the air, Friberg who lives in Budapest, Hungary, heard that Johnson was in town on a low-profile speaking tour, and cordially invited him to have a face-to-face meeting, posting the following message on Facebook:

Hey Greg Johnson, you have been attacking my character publicly and behind my back for close to a year now. Considering we're neighbors here in Budapest, how about I buy you a latte at Starbucks; you can say all these things to my face. What do you think?" - Daniel Friberg
Alt-Right: "The Attacks on Arktos," 17 June, 2017:

The Flame. Here is the sexy fascist torch bearer.
Fiamma Negrini is her name, appropriately enough - in addition to being fairly hot for an aspiring politician, "fiamma" meaning "flame", could be said to be taking the torch from formerly hot fascist torch bearer, Alessandra Mussolini (now 54). Fiamma's full name has the unfortunate metaphorical capacity to be stretched further - Fiamma Negrini could read like "put a fire under Negro butts and get them running back to Africa."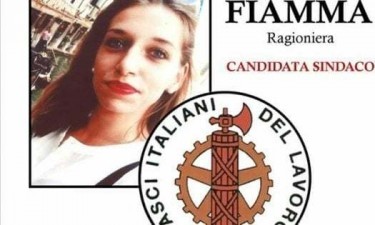 Emergency parliamentary inquiries have been announced for the affair of the 20-year-old Fiamma having been elected to the City Council in Sermide-Fellonica, in Mantua, Italy. She gained standing there by 10.42 percent of the vote through her Italian Workers' Party (Fasci) platform.
The Red Left is asking for explanations. That is echoed by the explicitly Jewish Communities Union, which expressed concern for Flame's emergence. In recent days, Claudio Negrini, the father of the young Flame, had even thought of withdrawing from public listings in order to avoid social insults. This has not happened and his daughter continues to have the Facebook profile as "Boia chi molla". Source.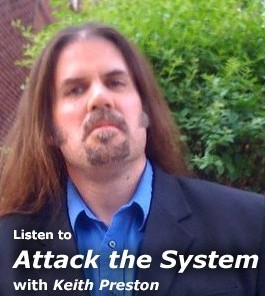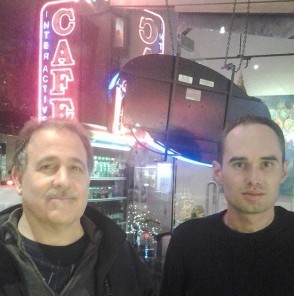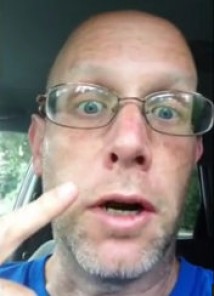 Keith Preston (((John K. Press)))) and Robert Stark Andy Nowicki
We've had a couple of talks with Pilleater recently, talks which have stalled for the time being. Pilleater is starting a podcast/platform called Radio Asian-Aryan - Be warned that he is mixing with a highly dubious crowd and point of view.
I would like to warn our audience against the Regnery circus game that the Stark tent presides over - a tent where Pilleater gained entry into the "alt-right" - an integral part of their game is: Anything to bury MR's platform of the White Left / Left Nationalism.
To date, the go-to guys for The Regnery Circus in that burying effort have been Keith Preston and Andy Nowicki, and that remains the case as evidenced by this first episode of Pilleater's "Asian Aryanism" - Andy Nowicki is the first guest (coincidence?). Andy is a natural "Alt Liter" (Jew friendly paleoconservative, promoting a Judeo-Christian order on the order of (((John K. Press's))) prescription). Andy is basically in the mold of so many struggling writers turned Alt-liter as it provides a niche for one who is willing to suck Jewish cock in order to keep a career afloat (He tells himself he is being well balanced).
Keith Preston (who doesn't speak here, but posts the audio and supports the project of subverting the White Left/Left Nationalism) is a reactionary of a different kind - against his right wing upbringing and into anarcho-liberalism to sustain his career (read, need to be Jew-friendly) - as such, his position is also convenient for the Regnery circus as a go-to-guy to subvert MR's White-Left / Left Nationalist platform (he constantly does this - it is his angle).
Stark, always Jewish friendly, has provided the basic forum of an entryist tent of Jews into the Alt-Right, while depicting "The Left" as the enemy or the "Right/Left" dichotomy as phony or non existent; and The White Left as non-existent..
They've been trying to bury the White Left with "Alt-left" - i.e., with a more liberal, Jew friendly, Jewish participatory kind of alt-right.
They are also trying to subvert Left Nationalist alliance between Whites and Asians by grooming Pilleater's "Asian Aryanism" - a more liberal, slightly more friendly-to-Asians and friendly-to-mixing platform than the alt-right.

The Alt-Left is Poison
...Pilleater adds "Adventure-kid" (a black) to his co-host entourage…
Radio Asian-Aryan Episode 1: Andy Nowicki
by Keith Preston • Left and Right

Radio Asian-Aryan.

Presented by pilleater.

Episode 1.

Andy Nowicki talks about his new book, Meta-#Pizzagate: On the "Unspeakable Rites" of Those Who Rule Our Demon-ocracy.

With Robert Stark and The Adventure Kid.

Also:
-Twin Peaks
-Alt-Left
-Yuko Mishima
-Asian-Aryanism
-and a whole lot of bantz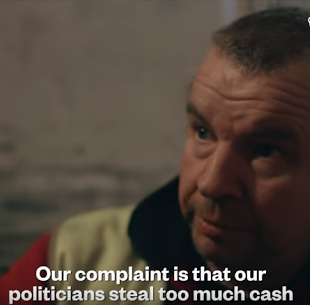 Even more than through Alex Navalny's protests against the Putin/Medvedev government of the Russian Federation, a nation-wide trucker's strike, and what its proponents have to say throw light upon the facts of people, unlike Putin and Medvedev, whom we ethno-nationalists might identify with as having a similar end in mind, in hope for a ethnonationalist basis that might be allied against its propositional imperialism.

A far cry from Putin apologetics of the Atl-Right, through these folk the corruption and imperial disconnect of the Russian Federation's leadership is highlighted as analogous to The US Government's propositional disconnect from peoplehood - the ethnostate.
Though the segment in this Vice News episode about Milo is sufficiently unflattering and won't hurt anybody to watch, nor the other segments, it is the two corresponding segments - from 2:17 - 9:05 - that I would like to bring to your attention. Starting at 2:17, there is a brief segment discussing the mass "bourgeois" government protest and problems of its national organizer, Alex Navalny, who, after having recently gotten out of jail for organizing the protests, suffered a chemical attack on two occasions with no one being arrested for the attacks.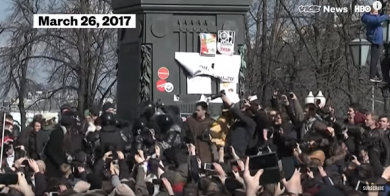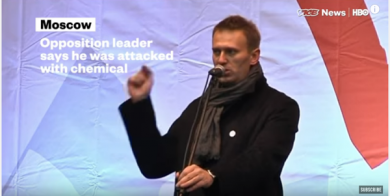 But this protest - whether it could be Soros backed or what - is not the most interesting one from an ethno-nationalist standpoint.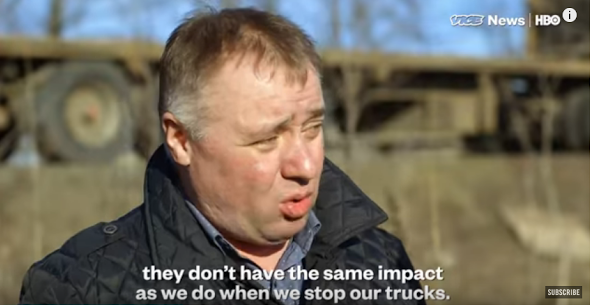 What is more interesting for ethno-nationalists is the subsequent story which more clearly indicates that the government of the Russian Federation is cutting into the meat of would-be ethno-national constituents. It is further indication that the Russian Federation is not functioning at an ethnostate, but is functioning to serve its political class as divorced from ethno-nationalism - particularly as its implications bear upon European and Asian peoples - while it might serve the group interests of others - Jews, blacks, even Muslims. Indeed it is a comparable beast to The United States: It's leadership is corrupt and functioning with a different agenda from the rank and file. (((Medvedev))) is highly disapproved-of for having implemented such a schism, but Putin is looked upon critically as well, as an intimate part of the same system as Medvedev, a manifestation of a corrupt system that will simply grow another head like him when he goes away.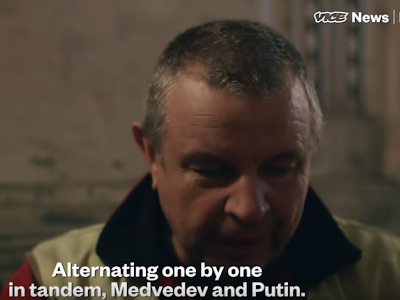 That outlook - which you will see a trucker's unionist discuss in the clip - that outlook upon a systemically corrupt leadership of the Russian Federation is where to look for a way for ethno-nationalism to organize and overthrow the Russian Federation's propositional imperialism - its growing connection with propositionalism and prescription against would-be ethno-states. A propositional imperialism emanating from its right-wing leadership in coalition with YKW, a corruption quite similar to that of the U.S. leadership (Trump et al.) which it supports and which is "coincidentally" acting quite like the YKW in this prescription to advance by contrast to ethnonationalism their own elite imperialism.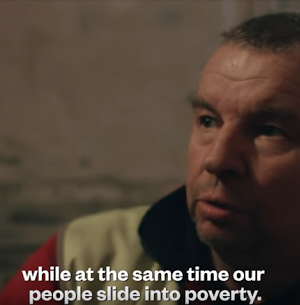 What that means for ethnonationalists is that there is a level headed perspective among the working Russian populace which sees things from an incipient ethnonationalist perspective, which might ultimately cooperate with us against the kind of supremacist imperialism of which Medvedev, Putin and the vastly aggrandized Russian Federation are a part.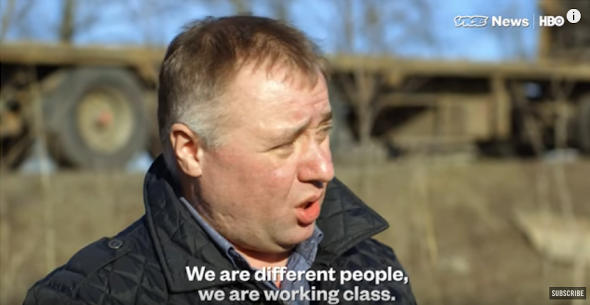 The truckers talk about their travails in Irkutsk - a good ride east; and a little beyond Lake Baikal might form the border of one of the biggest ethno states in the world, where they might see fit that enough is enough; better that there be less conflict and more natural support by peacefully coordinating with native ethnonationalists to the east of that.
Alt-Right story with afew editorial remarks [in italics]...
Alt-Right, "BATTLE OF RAQQAH BEGINS: ISIS FAST AS THEIR ENEMIES CLOSE IN", 30 May 2017:

Jihad without nibbles.

After several weeks of cautious advancing, the US-backed, largely Kurdish-manned Syrian Democratic Forces (SDF) [editorial note: Kurdish-manned, Syrian Force - ideally, those are ingredients we want on our side] have now begun their assault on the ISIS capital of Raqqah.

In a clear insult to Muslims around the world, the assault has been timed to coincide with period of Ramadan [Since we're not being gingerly about their traditions, how about making their religion and its practices illegal in our nations?], a month of fasting in the Islamic lunar calendar. During Ramadan strict Muslims, like the members of ISIS, will abstain from nutrition during hours of daylight. As SDF forces are largely secular of Marxist in their ideology [Apparently at the behest of right wing superiors, the author of the article appears to be dog whistling the Marxist, "Left" thing in order to encourage the Alt-Right audience into thinking that the left nationalists who form a natural opposition to Isil, Islam and other right wing ideologies, are the bad guys], this will ensure that ISIS forces will be physically weakened in the street battles ahead.

Already SDF forces have reached the edge of the city. While ISIS forces are clearly intending to fight to the death, it is believed that the Islamist group has already its their capital to Deir ez-Zur, a town 90 miles down the Euphrates river.

Meanwhile, taking advantage of the hot weather and the weakened conditions of the opponents, SDF forces have started making rapid advances to the south of the city in a clear effort to cut it off.

Meanwhile ISIS forces in Raqqah have two main priorities. One is to prevent civilians from leaving the city, so as to keep as many "human shields" as possible and limit the amount of US-led coalition bombing. In order to prevent people fleeing the battle, roadblocks have been set up.

The other priority is to ensure that people are observing Ramadan fasting rules. Already there have been reports of ISIS arresting an old man for not fasting and whipping other civilians for the same offence. It's going to be a long, tough Ramadan [One hopes that this is pure sarcasm, but has to wonder whether there is a tinge of sympathy here for a religion that means us no good].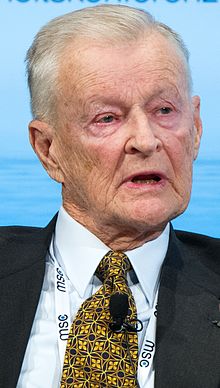 Zbigniew Brzezinski, whose "great chess game" thinking was behind some of the better geo-strategy that Obama and other Presidents are given credit for, has died. Unfortunately, it is a wisdom and judgment not in evidence in Trump - at all - whatever check and balance to Israeli influence that Obama had put in place through Brzezinski's coaching has been purged.
Obama was frequently given credit for resisting Israeli wishes - notably to go against the Iran Deal. But it would have been under the literal advice of Zbigniew Brzezinski to get behind the Iran Deal. The deal was perfect for the power of business interests to exercise its liberalizing effect not only for Iran, but against an eminently dangerous US comlicitness with Israeli-Russian Federation hegemony; along with complicitness to Islamic compradors and abetment of terror.
Say what you want about a cold war mindset, it taught western strategists to look at the Russian Federation and to not be naive about it.
The Russian Federation is not an ethno-state, and like the US, where it is not entirely mixed-up with Jewish interests, it is subject to right wing reactionary and imperialist politics.
The Alt-Right belatedly, grudgingly, acknowledges Jewish power and influence interwoven with not only Trump, but the Kremlin and Putin - it has even been forced to see the quid pro quo that Kumiko diagnosed - "support Israel and your Alt-Right can have backing - its a deal" - however, like David Duke, it will do anything but lay blame on its part for making these deals - what it will not see is the right wing shabbos goyim aspect of right wingers doing what right wingers do - blinding (themselves or others, depending) to their people's broad interests and selling them out for their narrow interests - including selling out in deals with Jews. Clearly the right does not have Israeli interests under control. It does not have and will not allow the concept that would do it. That would mean having to acknowledge what fuck-ups they are, how inane their concept, how typical that they would put Trump in power, blinding to the obvious, deal making, shaking hands with their fellow enemies of ethnonationalism.
They're ok with blaming Jews - and if Kumiko is able to force them to admit to a deal having been offered to them, they might even acknowledge it, almost acknowledge that they took the deal - so long as their masters allow them to lay blame on the "bad" Jews (not the "good ones" du jour); but they will not lay blame on the inherent defect of their right wing platform (heck, their Jewish masters wouldn't allow it), let alone specify the fact that for its inherent instability its adherents are bound to do it again; let alone will they call attention to the fact that they are using and being used for the supremacist, imperialist interests of Israel, its diaspora, its cohorts, the US, the Russian Federation ...add Turkey, Saudi and others to that equation.
If Jews say Asians and Asian ethnonationalism are the enemy, and a Judeo-Christian West is the answer to 'radical' Islam, black and mestizo population imposition, it's a deal for them. Our Asian friends are on notice, we true ethno-nationalists, including White Left nationalism, stand apart from the perfidy and the complicitness of the Alt-Right.
New Observer, "Poland Tells EU: No, We Won't Take Your Fake Refugees", 22 May 2017:

The Polish government has told the European Union that they will not take in any of the "redistributed" nonwhites pretending to be refugees from Greece or Italy as that plan only aggravates the invasion problem and does not solve it.

Reacting to the EU's threat last week that Poland—and Hungary—would face unspecified sanctions unless they agreed to take part in the "redistribution" of the fake refugees arriving in Italy and Greece, Polish Justice Minister Mariusz Blaszczak told a news conference in Brussels that his country's "position is consistent and clear—we oppose relocation."

Speaking after a meeting of EU justice and interior ministers, Blaszczak said that the redistribution arrangement "does not only fail to solve the migration problem, it aggravates it. It encourages more waves of migrants from Africa and Asia to come, which also provides a big source of income for smugglers and people traffickers."

He went on to cite nonwhite terrorist attacks in France, Belgium, and Germany since late 2015 in which fake refugees had taken a leading role.

Red dots indicate terrorist attacks. While no red dots occur in Poland.

Under a plan agreed in 2015, the European Commission has demanded of EU member states that they all admit a quota from a total of 160,000 nonwhite invaders "stuck" in Italy and Greece.

Poland and Hungary alone have refused to admit any, citing security concerns and announcing their opposition to the mass Third World invasion of Europe.

Last week, the European Commission said it would decide next month on possible legal action against Poland and Hungary over the migration issue.

The process will likely end up in court and entail financial penalties in the form of the withdrawal of EU subsidies.
While stories like this have been pushed under the rug, for that we have to thank those who've pushed and those who have accepted a definition of the "left" as liberal internationalism opposed to unionized defense of natives - especially of the working class. The Sikh community warned would-be coalitions about Muslim grooming but there was no White Left to hear them and take them up in coalition-building. However, now that the Jewish controlled Right points out these stories in compassion to Whites, it's ok to pay attention to them.
The actress stars in a gripping new drama about the Rochdale abuse scandal Credit: Jeff Gilbert

DT, "Lesley Sharp: 'What happened to the girls in Rochdale is never far from my mind", 15 May 2017:

Lesley Sharp still remembers how she felt when she read about the widespread scandal of teenage girls being sexually abused in Rochdale. "I felt desperately sad, because it's a real shock in the 21st century, where we're fortunate to live in amazing country like the UK, that there are areas where young women feel so desperate about what their future should be," says the 57-year-old actress quietly.

47 children are thought to have been groomed and sexually exploited by men in Rochdale between 2005 to 2008 and ignored by authorities. "I remember finding that shocking," says Sharp. "I was just perplexed and horrified by the idea that these girls had initially been treated as somehow deserving of what had been meted out to them. I don't think just because this case came to the fore that this situation has gone away. I think it's still out there."

Sharp's passion about ending child sexual exploitation in the UK is ongoing - she has been a Barnados ambassador for several years - but it is also reflected in her latest role. Anonymising the victims, BBC One's drama, Three Girls, depicts the real-life abuse of teenage girls in Rochdale. Sharp plays Detective Constable Margaret Oliver, the police officer who was so appalled by the way the force handled the girls' cases that she eventually resigned.