Majorityrights News > Category: White Post-Modernity
Chapo Trap House on How Richard Spencer Plays the Liberal Media, 14 June 2017:

Matt Christman

Angela Nagle (7:53): They think (also) that women making the completely voluntary choice to have children with a non-White man is White genocide (laughs) you know, it's just so ridiculous, I mean…

Matt Christman (8:05): interjecting sarcastically: Ah, excuse me, but, "cultural Marxism" much? Frankfurt School?

Angela Nagle (8:10): Laughs uproariously

Matt Christman (8:14): "It's not of their own volition."

Angela Nagle (8:14): laughing

Matt Christman (8:15): Porn! Jewish produced porn has brainwashed them into thinking that big dicks are more pleasurable to have sex with.

Angela Nagle (8:22): Continues to laugh in approval of the sarcasm.

Matt Christman (8:24): They literally believe that by the way.
It has always been theoretically uncomfortable when White advocates White knight or try to counter "the misogyny" of White advocacy on behalf of White mudsharks by suggesting that they are sheerly brainwashed by cultural Marxsim.
I have tended to lay off these arguments as I believe there is truth to cultural coercion and veritable psy-ops of cultural Marxism and demoralization through Jewish porn; and it is a help to take a step away from completely deterministic, objectivist arguments; better still, as opposed to the White genders blaming one another, to look critically at Jews, who have been egregiously critical of us and divisive of White men and women. These angles are true enough to consider along with being helpful to take the pressure off of gender antipathy and to put the social realm and culture (by which I mean rule structured practices) into play.
However, the cultural Marxism angle has always been insufficiently explanatory when dealing with "voluntary" miscegenation and White genocide. The little discourse above provides occasion for correction.
Angela Nagle might believe that outbreeding is not killing European genotypes; here White advocates haven't done that bad in showing that it (coercion that suppresses breeding of a race) can meet with the UN definition of genocide.
Matt Christman might think that all White advocates believe miscegenation and outbreeding is only a result of brainwashing; and maybe some do. But his and Angela Nagle's mockery exposes a puerility and weakness of their own argument, which calls for exploitation through the added sophistication of the hermeneutic circle.
White females, as any females, do have base drives that can incite genetic competition, miscegenation, incline toward strong black men with big weenies (though even I, in my distaste and disrespect for blacks on the whole, would not reduce miscegenation to only these causes) an inclination that can be activated under certain circumstances - particularly by pandering to them in atavistic circumstances such as the disorder of modernity. However, for a self proclaimed leftist, Nagle is making a surprisingly reductionist, liberal, right wing argument in saying "it's completely voluntary." There are definitely cultural rule structures that are encouraging and promoting it; and even more significantly, there are heavy taboos against criticizing it; even literal laws against taking critical and opposing stances against it. These are cultural/political violation of even the most reasonable and natural extent for mature White men (and women) to protect their kind.
This would be a part of the pleasure pain matrix that Matt Christman invokes. As White men overcome their right wing reactionary position and adopt the reality of social construction and the hermeneutic circle, they will not have to accept the "way it is-ness" of Matt Christman's "White knighting" on behalf of mudsharks (likely overcompensating pandering for the fact that he is ugly - about as ugly as the typical black woman - and desperate to be in the good graces of Jews, if not part Jewish himself).
But as we step into hermeneutics, we move beyond the tropism of the high contrast porn episode of the gargantuan black weenie and the White woman. But first, porn does some corrective favor in the sense that it is compelled to show that we White men can be quite well hung - so, if that's what a woman feels she needs. Finally, porn does not tend to reveal the fact that blacks are not necessarily heavy hung; I don't need to belabor this point here, except for the fact that their Not having a big weenie does not suddenly make them OK to intermarry with by our estimation. And as a very fundamental point, we are not discriminating against White guys with big Weenies.
Our kind was averse to blacks as children, before sexuality was even an issue, let alone weenies. After that it was the presumtuousness, arrogance, hyper-assertiveness, aggression, brutal antagonism and violence against Whites. Things that the puerile might find titillating, perhaps puerile girls, but not us. Along the way, we noticed subtleties of our female co-evolutionaries which we found compelling; and the physicality of blacks generally displeasing by contrast, let alone their behavior and the fall-out of their way of life.
We did not expect that we would be blamed for everything and told we owe them everything, including those we might hope to be our wives and daughters. We never could have imagined that we would be expected to accept this in servitude. We thought others would naturally think as we do, and though some naive adults thought it was a good idea to integrate us with blacks, when we got old enough, that we would join the rest of normal Whites who want to get away from them and be with Whites.
That didn't happen in any articulate way. And we have to confront not only the fact of cultural Marxism, but that our enemies are playing the objectivist angle where it works against us - heavily now that they've hoodwinked the Alt Right and other large tracts of popular culture to argue against PC and "the left."
We have to confront the fact of thrownness, that our group co-evolutionaries can miscegenate, but by the same token, thrownness, we are thereupon able to invoke and collaborate on cultural rule structures; it is not something that we have to accept as just the way it is, merely a voluntary choice that owes nothing to the tens of thousands of years of evolutionary struggle that went into our differentiation; along with its hundreds and thousands of years of social capital.
Even if they argue that some black guy might provide a more pleasurable moment and episode than some White guy, might be more confident (and coherent of identity, in part as a Jewish backed thug coalition) in the Jewish provoked disorder of modernity, where the rule structure of our guard and classificatory boundary is down, we can easily counter that plenty of us White guys are going to provide not only quite fine moments, but as we rebuild our full class, a far more pleasurable and satisfying way of life than the blacks manage.
With that, rather than mocking and laughing at the servitude of black interests that has been imposed upon White men, we will be having the last laugh as we send miscegenators and their half cast broods to live with blacks and the way of life that they create. They will either accept that or the recognition that they are indeed the supremacists and slave masters who need to be overturned by any means necessary. Do you know Angela and Matt, a White guy might not want to be a slave, paying for the babies of the mudsharks who destroy the genome bestowed them through tens of thousand of years of struggle, might just find a White woman's face and skin color more appealing, a European's way of life more pleasurable.
Angela Nagle claims to be open to talking to people who are dealing in topics forbidden by PC. We have offered to talk to her and that remains a standing invitation.
"Miss Grand Myanmar", Shwe Eain Si, has been stripped of her title just days before she was due to compete in a leading international beauty pageant by organizers Miss Grand International. The nineteen year old had released a video statement in which she basically told the truth about the cause of the crisis in Rakhine State - Mancinblack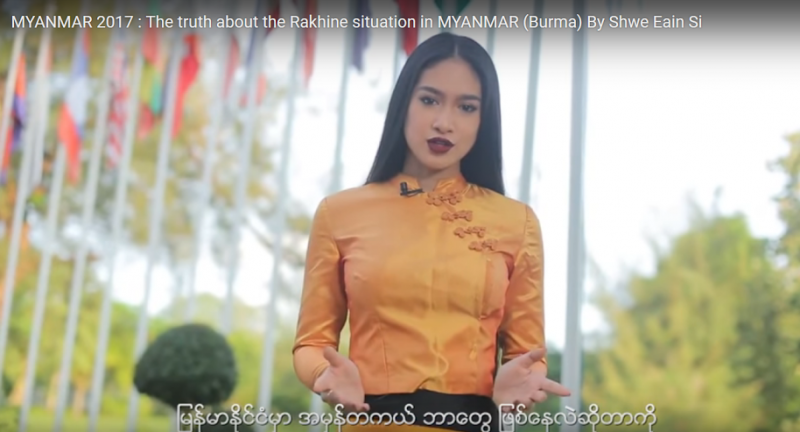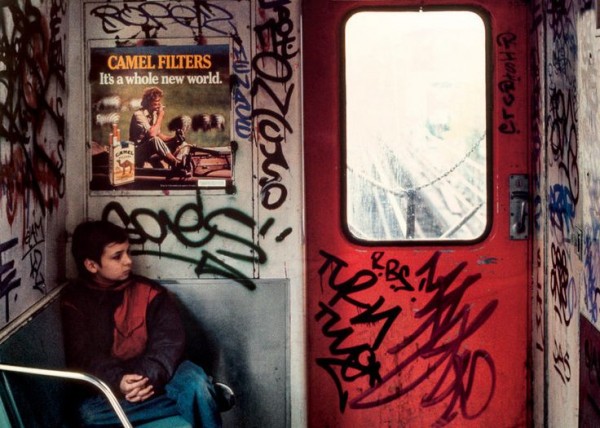 I have nothing against this particular chap; he isn't strictly European but he is grouped along with others who very much are not, and who spell genetic and neighborhood alienation and destruction when mixed in America.
It's a bit belated a discussion as news items go, but a few issues emerge worthy of consideration for ethnonationalists in regard to the matter of how Puerto Rican relief (of hurricane Maria) is being handled or mishandled as it were and why that is so:
I am always keen to discuss the concept of unionization and how it is an integral concept to model social organization, but I am also always eager to address problems of unionization - terrible obstruction along with the facilitation that they can bring.
As a facilitative model of the social group/system, only a person so retarded as to believe that the pre eminent concern for ethnonationalists should be a "model of the mind"* and with that, perhaps being fixated on Austrian school positivism in reaction to Jewish abuses of sociology, would try to suggest that unionization is a trivial concern. Nevertheless, there are real life problems in the assimilation of optimal form and function, especially if unionization is to be conducive to EGI.
1. There is the matter of the trucker's unions of Puerto Rico which apparently refused to break a strike and transport crucial relief items around Puerto Rico; at the same time, there were unions in the United States who went above and beyond to answer the call.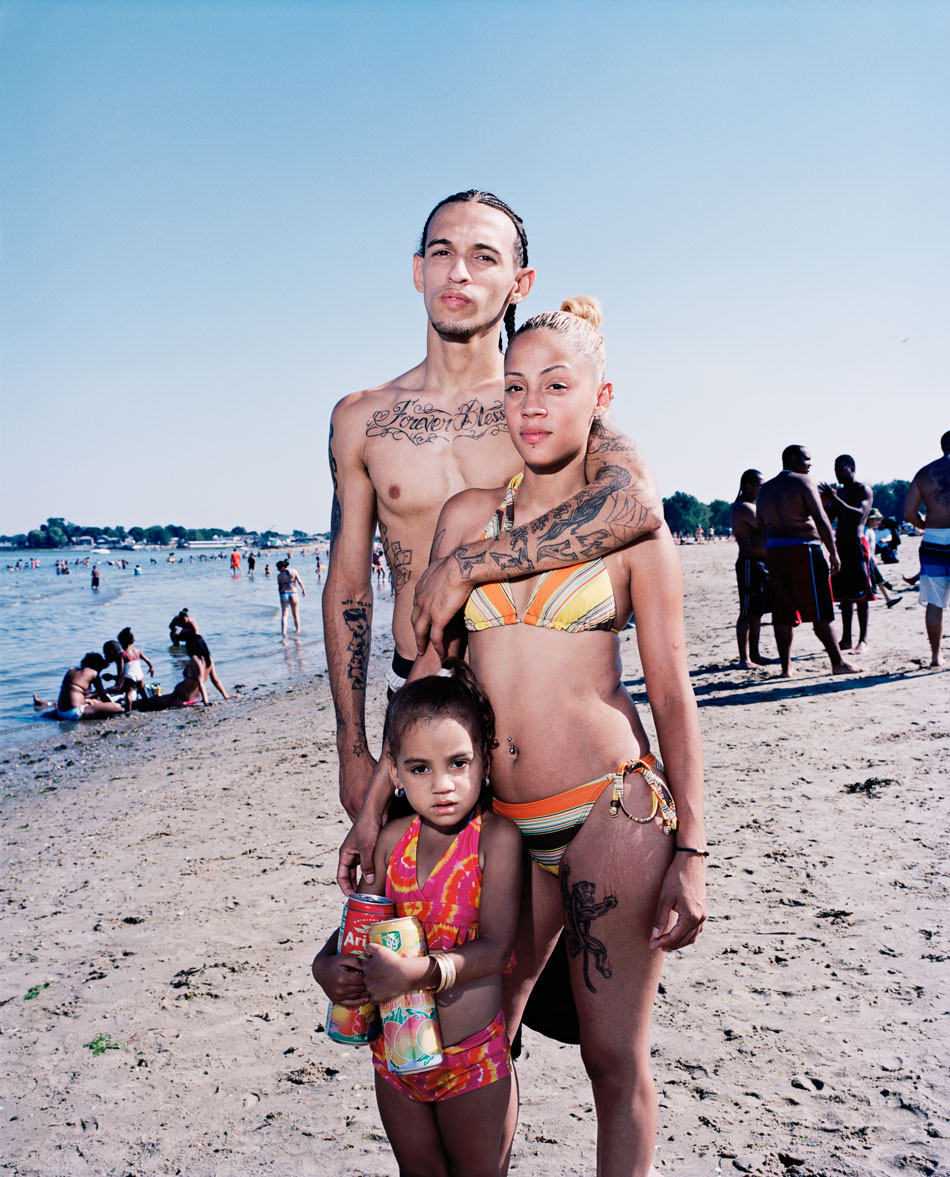 Namely, facile political alliance with Puerto Ricans brings along Amerindio/Spanish mixes of Puerto Rico but also Mulattoes such as this man's woman.
2. The next matter represents an existential choice between right wing economic advantage or the left nationalist protection of European genome (and Amerindian genome, for those of us who care).
If Puerto Rico had its independence and could figure out how to facilitate shipping container transportation of its sovereign accord, it has a potentially lucrative position to advance its GNP markedly for the sake of the Puerto Ricans; by the same token, if The US gave up control of Puerto Rico, it would be losing a great deal of profit that it gains from concomitant control of the Puerto Rican shipping industry. That is a gain economically for the proposition US Nation.
On the other hand, by having Puerto Ricans associated with the United States in any way, you are including to that extent a demography that is 25% black: they are a very strong, mixed people who are very destructive to the White genome where forced together with us; and other than blacks, the only people who tend to destroy their neighborhoods.
I don't have anything especially against the young chap in the top photo, but the alienating and nightmarish environment that surrounds him is apparently a typical byproduct of the Puerto Rican genome in aggregate. He typically comes along or is wrongly grouped with people who are largely black or mulatto, like this guy's woman (photo right, couple on beach). Like blacks, they are not only destructive to us genetically, but having a great deal of biopower (adding to their challenge), as anyone who witnesses their athletic prowess can attest.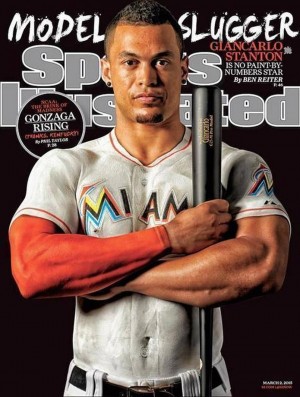 Puerto Ricans are not only destructive to our genome, but very strong and hard to defend against. Giancarlo Stanton, who is Puerto Rican / Irish, nearly passed Babe Ruth's single season home run record this year.
With Puerto Rico not having its sovereignty, one of the relief strategies that is on the table is bringing them to the United States: Hence the question - do you want the advantages of economic exploitation, or do you want to protect your genome?
* As a footnote: If one's concern is the integrity and interiority of individual mentation, then it is a different concern from EGI. One is assuredly expressing undue faith to presume the invisible hand will do what the "artifice of unioization" would otherwise for group-systemic homeostasis. The sure guidance of the invisible hand is more applicable to animals than humans. In fact, one should suppose that the very idea of a generic model, even if only applied to a specific group, is a contradiction to the goal of human nature, individual autonomy and authenticity.
Granting that one might not be quite that stupid, and can grasp the inexorable fact of interaction, and wants to trace check points of mentation and homeostasis that extend to the natural and social environment, then we are getting somewhere, but not until.
"A model of the mind" might be a good idea for the individual or, rather, the very act of "modeling" might betray the authentic expression of emergent mentation that one seeks to allow to manifest.
However, this (individual mind) is not the unit of analysis, the unit of model, as it were, that anyone should prioritize for racial defense - obvious to anyone but one who is perhaps insulated from the hurley burley of prohibitions against group discrimination that they might be somewhat buffered from, say, within a provincial English fishbowl.
A similar refrain with regard to faith in the natural invisible hand also applies to the principle of adaptive fitness: it is no guarantor of racial or even individual homeostasis and integrity.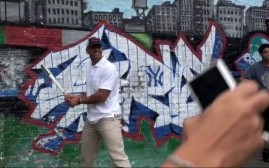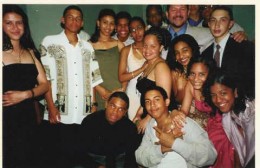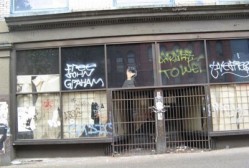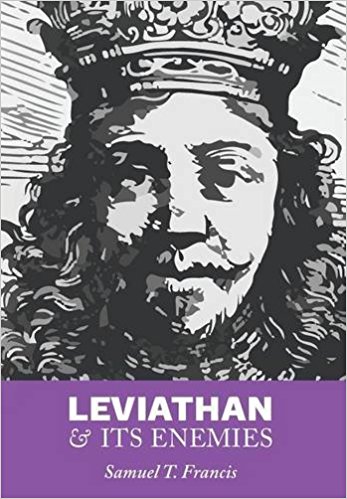 Sam Francis was creating 'young fogies' - Alex Linder.
It's going to require some nuance, but it is important to explain why James Lawrence is a walking piece of dog shit masquerading as a human being, a manifestation shown in his article at (((Alternative Right))):
Alternative Right, "THE COSMOPOLITAN CLASS", 24 Sept 2017.
In brief, James Lawrence has elevated Sam Francis young fogeyism = an aspiration to conceive of oneself as precociously wry in protection of the "traditional" already Jew infested culture against "progressivism." This is anti modernism without being sufficiently post modern (to incorporate the best while leaving behind the worst of both modern and inherited ways), as it stops with a neo-traditionalism, read (((paleoconservatism))).
Now, Francis, and by proxy Lawrence, have some things right.
Namely, that there is a significant portion of influential White people circulating among our elite functions who do not have our ethnonational interests at heart. More, that there is a managerial elite who want to share in this self interested good fortune, who will thus also betray ethno nationals in order to gain favor of this elite, internationalist power.
It is also true that both these kinds of White people can gain international backing by importing foreigners against Whites (or exporting elitist interests, e.g., compradors, against ethnonationals) and they can and do also virtue signal by sacrificing Whites and quelling any backlash against foreign impositions on ethnonationalism.
But I more accurately and descriptively call these people right wingers, and their underpinning objectivism: which is directed by Jewry - hence, Lawrence's commitment to end his article in (((his masters))) bidding by espousing the "true right" on behalf of (((paleoconservatism))) against "the left"..."the Cosmopolitans" and the occasional bad Jew - yes, they have bad ones too, he knows.
Here Lawrence takes a turn into disingenuous speculation, by saying these Whites who betray eithnonationalism are not "traitors" - well, objectivists are not perfectly described as "traitors", true - they are loyal to their own subjective interests through a disingenuous pretense of objectivism or naively subject to the subjective/relative interests of others through the pretense of objectivism.
Although there are distinct patterns of the treacherous Whites among elite positions, there is not necessarily a well organized elite group to which they subscribe as Lawrence would provide for the diversion of conspiracy theorists - it is more facile than that.
Indeed, the only real reason to circumscribe it so perfectly with the designation of a "Cosmopoitain" elite which is strictly loyal to its in group, is to function as a tool for Jews to deflect attention away from what is indeed their more organized half of the elite internationalist equation. So that they can point to their (((paleocons))), who can say, "see? we are the good ones", we have paleocons who are on your side, not like those bad Jews, we're here with you to protect your (((Christian traditions))) against those "Cosmopolitan elites" and the occasional bad Jew, like Soros and neo cons like William Kristol.
That is to say, like the site Alternative Right, James Lawrence is disguising, perhaps even to himself, the fact that he is kissing Jewish ass in order to keep his means to power afloat.
White elites who betray our interests are indeed one giant pole of our problem, but their loyalty functions a bit more arbitrarily on the happenstance of subjective fortune and selling out; along with the mutual admiration and facile croneyism of their "objective" attainment, which is why, in their unaccountabilty, they are so easily bribed and outmaneuvered by the Jewish group, which is organized as a distinct group in its relative interests (is it good for Jews?) and which will send forth posers as representatives of (((paleoconservatism))) against the "Cosmopolitan" elite.
That is to say, objectivism functions in a much more slippery way against ethnonational interests and Jewry knows how to play it - e.g., through reactionary narratives like those of Sam Francis and James Lawrence. It is a nebulous, quasi group created de facto by the ever present temptation of facile betrayal in self interest, and that is why it requires the ever present default vigilance of accountability through left nationalism and its White variant, the White class, White Left nationalism.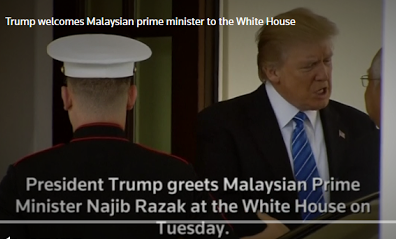 The YKW and right wing collude with Islam.
Malaysian Prime Minister Najib Razak is the comprador of compradors.
In what is going on a decade of the got-up (((paleoconservatism)) of the ((("alt-right"))), one of the key reasons its Jewish conception has fashioned "the left" as the grand-enemy is because left nationalism, its syndicalism, is a grand adversary of Abrahamism - especially the Islamic variant, a universalizing credo which prohibits ethnonational unionizations. Islam, as instituted by comprador imams, functions thereby as feudalist thuggery on behalf of Jewry and complicit right wingers - who make deals with the Islamic comprador (a middleman slave driver/enforcer upon the local population, killing them where they interfere) to exploit the labor and resources of would-be sovereign ethnostates.
Reuters, "Trump, Malaysia's Najib skirt round U.S. probe into 1MDB scandal", 12 Sept 2017:

WASHINGTON (Reuters) - U.S. President Donald Trump welcomed Malaysian Prime Minister Najib Razak to the White House on Tuesday, praising his country for investing in the United States while steering clear of an American investigation into a Malaysian corruption scandal.

The visit is important for Najib, who faces elections next year and wants to signal he is still welcome at the White House despite a criminal probe by the U.S. Justice Department into a state fund called 1Malaysia Development Berhad (1MDB).

Flanked by top advisers in the Cabinet Room, Najib told Trump that Malaysia Airlines would buy 25 Boeing 737 jets and eight 787 Dreamliners, and would probably add another 25 737s in the near future - a deal he said would be worth more than $10 billion within five years.

Najib said Malaysia's Employees Provident Fund, a major pension fund, wanted to spend $3 billion to $4 billion on U.S. infrastructure development.

Najib enjoyed close ties with Trump's predecessor, Barack Obama, playing golf in Hawaii in 2014, but relations cooled over human rights issues as well as the 1MDB scandal.

Najib founded the fund, which is facing money laundering probes in at least six countries including the United States, Switzerland and Singapore. He denies wrongdoing.

The U.S. Justice Department has said more than $4.5 billion was misappropriated from 1MDB by high-level officials of the fund and their associates, according to dozens of civil lawsuits it filed last year.

The Justice Department sued to seize some $1.7 billion in assets it said were bought with misappropriated 1MDB funds, but asked for a stay on its civil lawsuits in August because it was conducting a related criminal probe.

The White House had said it would not comment on the Justice Department investigation but a senior U.S. official acknowledged it was unusual to meet with Najib while 1MDB was under regulatory scrutiny.

"It's a weird situation, no doubt," the official said, explaining that the administration has prioritized developing relations with Southeast Asia to counter "huge gains" China has made in the region.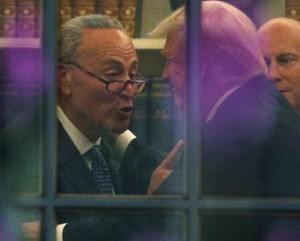 What did you really expect from Trumpstein?
My personal position with regard to so-called "Hispanics" is that we should first of all differentiate among them. "Hispanic" is an egregious term, auguring to do the very worst thing which we seek to stave-off, i.e., to blend away racial distinctions, as the term covers and then tends to politically coerce the blending of Amerindians, Whites, Jews and blacks.
We need to distinguish them hence. We need to distinguish Marrano "huWhites". We need to distinguish those who are black and have anything beyond a small amount of black - they should be looked upon as an out group - not our friends: e.g., Puerto Ricans typically have a significant amount of sub-Saharan African, 25%. Whereas Mexicans on average have only small amount, 4% as evaluated by National Geographic Human Genome Project, Gen 2.0. These kinds, Amerindians and Indios (mixed Indian and White) should be looked upon as people to cultivate as allies.
Certain Caribbean mixes should be shown some compassion in an effort to reconstruct as much as possible the now non-existent pure Indian strains which were forcibly bred-away with African slaves by Spanish conquistadors. Similarly, Indos should be allowed protection from furthering of the mongrelization that was visited upon them by the Spanish conquests.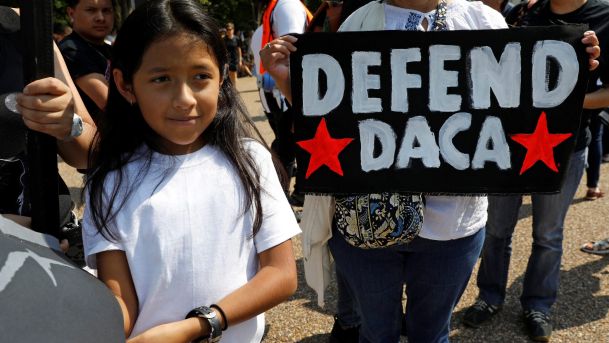 As these historical errors are corrected, "a new dream" act should be enunciated in which the riches and opportunities of the Americas are shared between Whites, Asians and Amerindios in exchange for friendly terms and alliance with Whites against black, Jewish and Muslim imposition.
This must be arranged in accordance with human ecological and resource management - especially population carrying capacity: which tends to be the elephant in the room that liberals overlook in their anti-racist fervor. Make the said kinds friends and hold them accountable to our alliance in pervasive ecology and human ecology of our distinct kinds. We do this deliberately, or we are without a vast alliance, in fact it is arrayed against us as distinct peoples (nationals) and our habitats all…

Opinion // Save DACA: We U.S. Jews Won't Let Trump End the American Dream

On DACA, the president appears unmoved by arguments of compassion, humanity, national interest or common sense. Now is the time to take a stand and take action.

"Dreamers" originally from Ecuador watch Attorney General Jeff Sessions' remarks on ending the DACA program on a smartphone in Manhattan, September 5, 2017. Credit: Drew Angerer/AFP

●DACA 'is being rescinded,' Sessions announces after Trump moves to kill 'Dreamers' program

●U.S. Jewish groups blast Trump's decision to scrap 'Dreamers' program as 'cruel, unnecessary'

●WATCH // Donald Trump vehemently defended 'Dreamers' on Fox News in 2011

The Trump administration moved on Tuesday to terminate the legal status of 800,000 immigrant children and young adults. These young people are currently protected by Deferred Action for Childhood Arrivals. DACA is only available to people who have been in the United States continuously since June 2007, so this decision will exclusively impact kids and young adults who have been in the country for at least 10 years and have impeccably clean records. About three quarters of the so-called "dreamers" have U.S. citizen family members, and one quarter have U.S. citizen children.

DACA is an executive action taken by President Barack Obama in 2012 after decades of failure in Congress to enact any kind of immigration reform. There is broad agreement across party lines that people who were brought to the United States as children by their parents did not make a choice to come here, and therefore should be allowed to stay in the country that they call home. Leaders of both parties, as well as business leaders, faith leaders, and the majority of Americans polled about it, support DACA and have urged President Donald Trump to keep it in place.

>> U.S. Jewish groups blast Trump's decision to scrap 'Dreamers' program as 'cruel, unnecessary'

■ Analysis: Trump's Cruel and Unusual Punishment of Unsullied Dreamers

Like generations of immigrants before, including millions of Jewish parents and grandparents, the parents of these kids have made enormous sacrifices, not for themselves, but in the hope that their children would have a chance at a real future.

These kids are American in all but paperwork, and they are now living in fear. In just a few months, they may not be able to legally work, and will face arrest, jail and deportation. These are kids who have gone to school, made friends, joined teams, grew up, enlisted in the military, went to college, went to work, volunteered and lived normal, American lives. This moment should feel scary, disturbing and eerily familiar to all Jewish Americans.

Ending DACA serves no legitimate policy purpose and in fact, will hurt the U.S. economy. Particularly as we work to recover from Hurricane Harvey, where many DACA recipients are actively taking part in rescue and rebuilding efforts, the cruelty of this decision is in plain view.

Ending DACA will also make us less safe. As losing legal status causes people to recede into the shadows, they will be afraid to call and cooperate with the police. More parents will be afraid to take their kids to school and to church, to the park and to the doctor. More kids will live in fear of the knock on the door that will take their parents away.

HIAS is the global Jewish organization that protects refugees. We stand for a world in which refugees find welcome, safety and freedom. Guided by our Jewish values and history, we bring more than 135 years of expertise to our work with refugees. But our work is just one piece of the larger culture of equality and welcome we strive to create together with our supporters in the American Jewish community. Threats to the DACA program are not only threats to immigrants, but to justice, fairness and the longstanding values of our country.

This country's history of accepting refugees and immigrants has offered generations of Jewish Americans the opportunity to recognize our full human potential and become part of the fabric of America. While there are disturbing elements that would deny this, and their voices are louder now, it is still true. It would be a stunning reversal and betrayal of our history to deny this opportunity to others who have already contributed so much.

The president appears unmoved by arguments of compassion, humanity, national interest or common sense. Now is the time for American Jews to take a stand and take action through elected officials in Congress. We can call Congress and insist that our representatives immediately pass a law that will allow these kids and young adults to stay here legally and permanently. This law must include no conditions or trade-offs, or in any way punish other immigrants.

We must restore basic fairness and morality to the way we treat immigrants in this country, and there is no better place to start than with these young Americans.

Melanie Nezer, Haaretz Contributor, is senior vice president of public affairs for HIAS, the global Jewish nonprofit that protects refugees
"Defend Europe" Anti-Invasion Ship Celebrates 76% Drop in Invaders Since Mission Starts."

The C-Star "Defend Europe" anti-invasion boat—funded by public subscription to the Generation Identity organization—has issued a statement celebrating a 76 percent drop in African invaders trying to land in Europe since their mission began at the beginning of August.

The drop is marked: from August 1 to August 10, 2016, some 6,554 invaders landed in Europe, while for the same period in 2017, "only" 1,572 invaders managed to make it ashore.

The C-Star statement—issued on Twitter—said that the "decrease in the number of illegal immigrants departures isn't due to chance but the consequence of political decisions made by Italy and of its negotiations with Tripoli.

"However, the liberal government, based in Rome only reacted thanks to the growing media pressure during several weeks.

"The Defend Europe mission has played a crucial role in that sense, as you can simply check out on the recent media coverage.

"Our action shows that European citizens can coordinate at the [grass]root [level] in order to efficiently substitute [for the] state's [in]action," the C-Star statement continued.

At some point, the statement said, ten men on a ship, supported by millions of their peers on land, counted for more than all of the "charities" which are engaged in the illegal smuggling of invaders across the Mediterranean Sea.

This drastic fall in the number of crossing attempts "definitely proves" that the "charities" and their "uncontrolled operations are directly responsible for the massive arrival of illegal immigrants," the statement added.

The figures about the decrease were released by Italian Interior Minister Marco Minniti late last week. Minniti—a member of the Italian Communist Party from 1980 to 1991—is most certainly not motivated by any desire to protect Europe, and is, as the Defend Europe statement alluded to, only reacting to public pressure on the matter.

According to a Politico report, the Italian government decided to finance the resurrection of the Libyan coast guard, just one of the organizations which collapsed when Minniti's European Union (EU) and the Obama administration decided to destroy the Gadhafi government in Libya.

The collapse of the Gadhafi government served to open the door for the mass African invasion which only started in earnest after that event.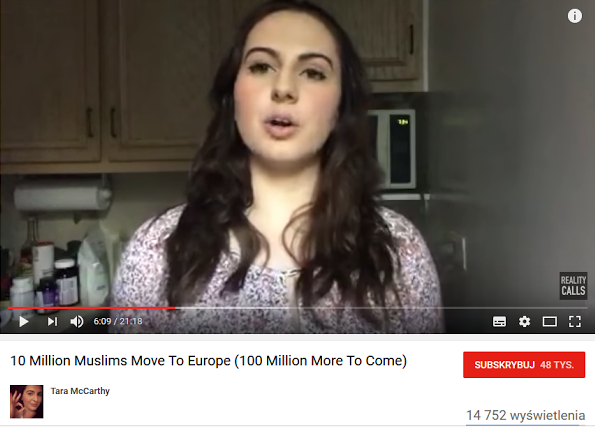 Tara McCarthy ♥️@TaraMcCarthy_14 Jul 22
Replying to @MajorityRights

Anyone who talks about the JQ gets shut down. I don't have a choice.
daniel sienkiewicz‏ @MajorityRights Jul 22
Replying to @TaraMcCarthy_14

It's not Not talking about the JQ that's the big problem, it's going along with their wish to make "The Left" the enemy that is the problem.

In ordinary language, "left" corresponds with unionization of people against elitist bullying and betrayal.

With J's on top, they cooperate with right wing sellouts to argue that "The left" is the enemy as they don't want us organizing against them.

What has been called "the Left" by the (((controlled media and academia))) is liberalism as it applies to Whites. It is not a White Left.

(((They)))'ve associated it with all manner of absurdity as they do not want Whites deploying the concept of unionization.

They do not want us to have the means of accountability and compassion for OUR marginals that would popularize our cause.

They want to say its all about "equality" but White Left ethno-nationalism doesn't have to mean anything so absurd for us.

It doesn't mean people can't be wealthy; or that people who are not contributing as much to the social capital aren't accountable as well.

It doesn't deny the reality of race, genetics, science, differing human abilities and limitations..

But we do have some agency and choice, we can unionize as left ethnonationalists to protect ourselves in coordination with other (coalitions of) ethno-nationalists.

Alt Right/Lite is a (((paleocon))) scam to co-opt White reaction into the alienating, manipulable that's just-the-way-it-isness of the right.

.."that's just the way it is" - just so happens (((these people))) are on top, its "just nature". The problems are being caused by "THE Left" (now that its convenient for the YKW and right wing sellouts in cooperation to say-so).

Illustration: Is "The left" imposing Islam on Indonesia and Turkey? No. Left nationalism's bitterly opposed to Islam &vis versa

daniel sienkiewicz‏ @MajorityRights Jul 22
Replying to @TaraMcCarthy_14