Majorityrights News > Category: White Post-Modernity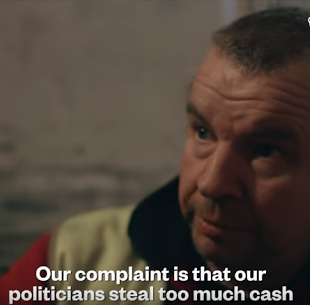 Even more than through Alex Navalny's protests against the Putin/Medvedev government of the Russian Federation, a nation-wide trucker's strike, and what its proponents have to say throw light upon the facts of people, unlike Putin and Medvedev, whom we ethno-nationalists might identify with as having a similar end in mind, in hope for a ethnonationalist basis that might be allied against its propositional imperialism.

A far cry from Putin apologetics of the Atl-Right, through these folk the corruption and imperial disconnect of the Russian Federation's leadership is highlighted as analogous to The US Government's propositional disconnect from peoplehood - the ethnostate.
Though the segment in this Vice News episode about Milo is sufficiently unflattering and won't hurt anybody to watch, nor the other segments, it is the two corresponding segments - from 2:17 - 9:05 - that I would like to bring to your attention. Starting at 2:17, there is a brief segment discussing the mass "bourgeois" government protest and problems of its national organizer, Alex Navalny, who, after having recently gotten out of jail for organizing the protests, suffered a chemical attack on two occasions with no one being arrested for the attacks.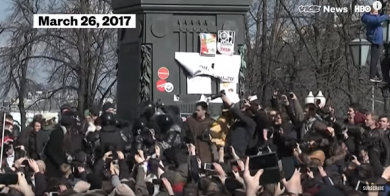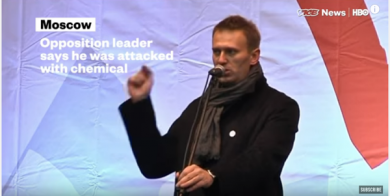 But this protest - whether it could be Soros backed or what - is not the most interesting one from an ethno-nationalist standpoint.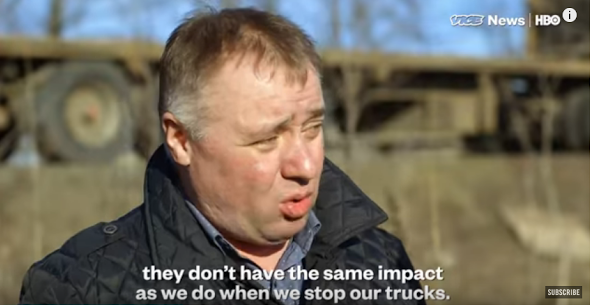 What is more interesting for ethno-nationalists is the subsequent story which more clearly indicates that the government of the Russian Federation is cutting into the meat of would-be ethno-national constituents. It is further indication that the Russian Federation is not functioning at an ethnostate, but is functioning to serve its political class as divorced from ethno-nationalism - particularly as its implications bear upon European and Asian peoples - while it might serve the group interests of others - Jews, blacks, even Muslims. Indeed it is a comparable beast to The United States: It's leadership is corrupt and functioning with a different agenda from the rank and file. (((Medvedev))) is highly disapproved-of for having implemented such a schism, but Putin is looked upon critically as well, as an intimate part of the same system as Medvedev, a manifestation of a corrupt system that will simply grow another head like him when he goes away.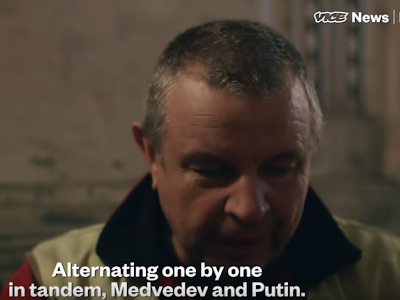 That outlook - which you will see a trucker's unionist discuss in the clip - that outlook upon a systemically corrupt leadership of the Russian Federation is where to look for a way for ethno-nationalism to organize and overthrow the Russian Federation's propositional imperialism - its growing connection with propositionalism and prescription against would-be ethno-states. A propositional imperialism emanating from its right-wing leadership in coalition with YKW, a corruption quite similar to that of the U.S. leadership (Trump et al.) which it supports and which is "coincidentally" acting quite like the YKW in this prescription to advance by contrast to ethnonationalism their own elite imperialism.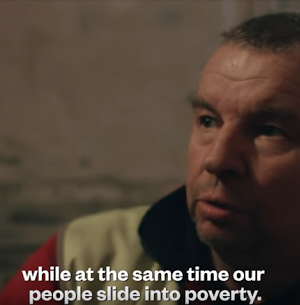 What that means for ethnonationalists is that there is a level headed perspective among the working Russian populace which sees things from an incipient ethnonationalist perspective, which might ultimately cooperate with us against the kind of supremacist imperialism of which Medvedev, Putin and the vastly aggrandized Russian Federation are a part.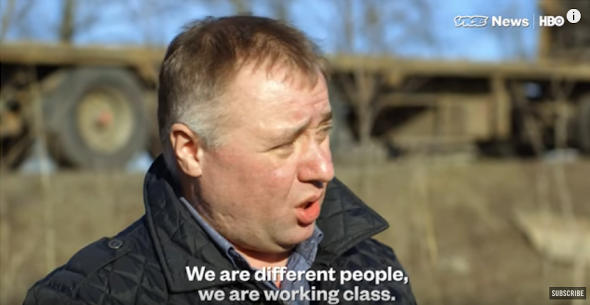 The truckers talk about their travails in Irkutsk - a good ride east; and a little beyond Lake Baikal might form the border of one of the biggest ethno states in the world, where they might see fit that enough is enough; better that there be less conflict and more natural support by peacefully coordinating with native ethnonationalists to the east of that.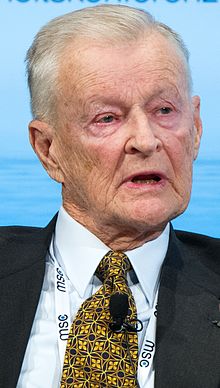 Zbigniew Brzezinski, whose "great chess game" thinking was behind some of the better geo-strategy that Obama and other Presidents are given credit for, has died. Unfortunately, it is a wisdom and judgment not in evidence in Trump - at all - whatever check and balance to Israeli influence that Obama had put in place through Brzezinski's coaching has been purged.
Obama was frequently given credit for resisting Israeli wishes - notably to go against the Iran Deal. But it would have been under the literal advice of Zbigniew Brzezinski to get behind the Iran Deal. The deal was perfect for the power of business interests to exercise its liberalizing effect not only for Iran, but against an eminently dangerous US comlicitness with Israeli-Russian Federation hegemony; along with complicitness to Islamic compradors and abetment of terror.
Say what you want about a cold war mindset, it taught western strategists to look at the Russian Federation and to not be naive about it.
The Russian Federation is not an ethno-state, and like the US, where it is not entirely mixed-up with Jewish interests, it is subject to right wing reactionary and imperialist politics.
The Alt-Right belatedly, grudgingly, acknowledges Jewish power and influence interwoven with not only Trump, but the Kremlin and Putin - it has even been forced to see the quid pro quo that Kumiko diagnosed - "support Israel and your Alt-Right can have backing - its a deal" - however, like David Duke, it will do anything but lay blame on its part for making these deals - what it will not see is the right wing shabbos goyim aspect of right wingers doing what right wingers do - blinding (themselves or others, depending) to their people's broad interests and selling them out for their narrow interests - including selling out in deals with Jews. Clearly the right does not have Israeli interests under control. It does not have and will not allow the concept that would do it. That would mean having to acknowledge what fuck-ups they are, how inane their concept, how typical that they would put Trump in power, blinding to the obvious, deal making, shaking hands with their fellow enemies of ethnonationalism.
They're ok with blaming Jews - and if Kumiko is able to force them to admit to a deal having been offered to them, they might even acknowledge it, almost acknowledge that they took the deal - so long as their masters allow them to lay blame on the "bad" Jews (not the "good ones" du jour); but they will not lay blame on the inherent defect of their right wing platform (heck, their Jewish masters wouldn't allow it), let alone specify the fact that for its inherent instability its adherents are bound to do it again; let alone will they call attention to the fact that they are using and being used for the supremacist, imperialist interests of Israel, its diaspora, its cohorts, the US, the Russian Federation ...add Turkey, Saudi and others to that equation.
If Jews say Asians and Asian ethnonationalism are the enemy, and a Judeo-Christian West is the answer to 'radical' Islam, black and mestizo population imposition, it's a deal for them. Our Asian friends are on notice, we true ethno-nationalists, including White Left nationalism, stand apart from the perfidy and the complicitness of the Alt-Right.
New Observer, "Poland Tells EU: No, We Won't Take Your Fake Refugees", 22 May 2017:

The Polish government has told the European Union that they will not take in any of the "redistributed" nonwhites pretending to be refugees from Greece or Italy as that plan only aggravates the invasion problem and does not solve it.

Reacting to the EU's threat last week that Poland—and Hungary—would face unspecified sanctions unless they agreed to take part in the "redistribution" of the fake refugees arriving in Italy and Greece, Polish Justice Minister Mariusz Blaszczak told a news conference in Brussels that his country's "position is consistent and clear—we oppose relocation."

Speaking after a meeting of EU justice and interior ministers, Blaszczak said that the redistribution arrangement "does not only fail to solve the migration problem, it aggravates it. It encourages more waves of migrants from Africa and Asia to come, which also provides a big source of income for smugglers and people traffickers."

He went on to cite nonwhite terrorist attacks in France, Belgium, and Germany since late 2015 in which fake refugees had taken a leading role.

Red dots indicate terrorist attacks. While no red dots occur in Poland.

Under a plan agreed in 2015, the European Commission has demanded of EU member states that they all admit a quota from a total of 160,000 nonwhite invaders "stuck" in Italy and Greece.

Poland and Hungary alone have refused to admit any, citing security concerns and announcing their opposition to the mass Third World invasion of Europe.

Last week, the European Commission said it would decide next month on possible legal action against Poland and Hungary over the migration issue.

The process will likely end up in court and entail financial penalties in the form of the withdrawal of EU subsidies.
While stories like this have been pushed under the rug, for that we have to thank those who've pushed and those who have accepted a definition of the "left" as liberal internationalism opposed to unionized defense of natives - especially of the working class. The Sikh community warned would-be coalitions about Muslim grooming but there was no White Left to hear them and take them up in coalition-building. However, now that the Jewish controlled Right points out these stories in compassion to Whites, it's ok to pay attention to them.
The actress stars in a gripping new drama about the Rochdale abuse scandal Credit: Jeff Gilbert

DT, "Lesley Sharp: 'What happened to the girls in Rochdale is never far from my mind", 15 May 2017:

Lesley Sharp still remembers how she felt when she read about the widespread scandal of teenage girls being sexually abused in Rochdale. "I felt desperately sad, because it's a real shock in the 21st century, where we're fortunate to live in amazing country like the UK, that there are areas where young women feel so desperate about what their future should be," says the 57-year-old actress quietly.

47 children are thought to have been groomed and sexually exploited by men in Rochdale between 2005 to 2008 and ignored by authorities. "I remember finding that shocking," says Sharp. "I was just perplexed and horrified by the idea that these girls had initially been treated as somehow deserving of what had been meted out to them. I don't think just because this case came to the fore that this situation has gone away. I think it's still out there."

Sharp's passion about ending child sexual exploitation in the UK is ongoing - she has been a Barnados ambassador for several years - but it is also reflected in her latest role. Anonymising the victims, BBC One's drama, Three Girls, depicts the real-life abuse of teenage girls in Rochdale. Sharp plays Detective Constable Margaret Oliver, the police officer who was so appalled by the way the force handled the girls' cases that she eventually resigned.
While a bit cold, New Hampshire is a beautiful state and the University of New Hampshire, Durham, is an exquisite setting - all worth fighting for against anti-racist demands.
Ledger Inquirer, "University of New Hampshire hit by racism claims", 12 May 2017:

By MICHAEL CASEY Associated Press

DURHAM, N.H.

Some University of New Hampshire students say the school has failed to address currents of racism on campus and are demanding that it double the number of students and faculty of color, offer diversity training for all staff and amend the student conduct code to expel students who post "racially insensitive" content.

The actions were called for Thursday night as several hundred students met with the administration in a tense and often heated gathering over what they said has been its failure to address long-running concerns about racial insensitivity on campus.

Sparked by what some saw as offensive actions by white students wearing ponchos and sombreros during a Cinco de Mayo party last week, the mostly minority students told UNH President Mark Huddleston and his administration about racist incidents they had experienced and how they felt authorities had ignored their concerns.

Several black students talked about friends being spat upon and called racial epithets or, in one case watching someone drive past campus with a Confederate flag flying from their vehicle and call their friend a racial epithet. Others recalled a growing intolerance from fellow students following the election of President Donald Trump.

"If you keep poking at a balloon, it's going to explode," said Jubilee Byfield, a 21-year-old black sophomore, recounting how black friends were turned away from a fraternity party. "Do you want to be a school that didn't say anything about it?"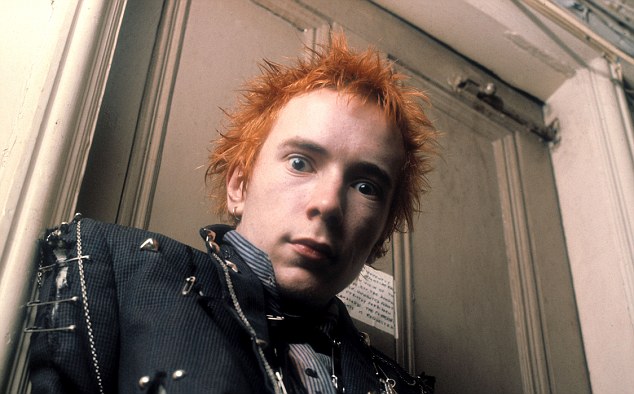 A liberal, not a leftist
MjolnrMagazine, "WHY JOHNNY ROTTEN CAN GO F*** HIMSELF", 13 April 2017:

Never mind the bollocks, although it's very difficult where John Lydon is concerned. John Lydon, once styled Johnny Rotten, suddenly jumped onto the Brexit and Trump bandwagons and into the headlines a couple of weeks back, which caused a bit of a stir among the chatterers of society. Over the past forty years, Lydon has been groomed as a cultural ambassador by those in power, while playing the old game that he is somehow an anti-establishment rebel. The unfortunate thing is that many on the Alt Right - rather like what happened with Donald Trump - seem to have been taken in by him, so let us take a look at this new 'hero' and the cultural movement known as punk at large, which John Lydon as Johnny Rotten represented.
This could be a good article if corrected for the Jewish red cape and its misdirection into rightism or the "no left (social unionization) or right" reaction by contrast. I will add some annotation that would have helped a better telling of the story.
Let us begin with Lydon's origins and rise, for these are intertwined with the punk phenomenon at large. Lydon's immediate heritage is Irish, hence the title of his autobiography: Rotten: No Irish, No Blacks, No Dogs - the title being based on a typical sign on properties to let in the 1950s. The 'No Irish' part, which may look strange to us today, can be explained by the IRA terrorism of the time and also by the behaviour of Irish gypsies, otherwise known as Travellers. I remember in the good old days before political correctness, many public houses and inns would have signs on the entrance saying 'No Travellers'.

It is clear, then, from the book's title that he identifies his own purported second-class citizen status with that of the Negro, who, at the time of Lydon's birth, had only been in the country in any meaningful sense for barely a decade. This has extended to raising his elderly wife's half-caste grandchildren like a good little cuck. He has always identified himself with the Other and has an Irish rather than British passport to foreground his at least civic otherness. He therefore also identifies himself as working class in a Marxian sense, his idea of working class as being antagonistic to traditional British and even European norms. He talks about being purportedy working class at every given opportunity.


(((McLaren))), the YKW behind punk and its "ideology"

Certainly, his parents were working class, but is Lydon? There are two ironies here: the first is that he has married Nora Forster, a German publishing heiress fourteen years his senior; the second is that he has never done a working-class job in his life, manager Malcolm McLaren having turned him into a pop singer at the age of eighteen. Lydon is as bourgeois as they come. Indeed, it is telling that the venue for the very first Sex Pistols concert was St Martin's Art College, about as middle-class as one can get. I must point out that I have nothing against anyone who is born into one class or another, but John Lydon has spent his entire life sneering at the middle classes despite his own bourgeois existence.

As regards that sneer - and the sneer worn by punks in general - one must look at the chief architect of punk rock itself, Malcolm McLaren. Born into a family of Jewish diamond merchants on his mother's side and raised by his Jewish grandmother, McLaren was heavily influenced at art college by the Situationist avant-garde movement, led by French Communist Guy Debord and his Jewess wife Michèle Bernstein. On the artistic level, Situationism was a Leftist attack on the arts through absurdist or provocative happenings that deconstructed traditional norms and underpinned the May 1968 cultural revolution in France and Germany. The ultimate goal was to normalise the idea of a dictatorship of the proletariat.
We need to pause in the article here. Whenever you see a situation where Jews, Whether Marx, The Frankfurt School or McLaren, are defining a movement, its terms and their deployment, that should send up immediate red flags that the protection and interests of the native European nationalist union is not at heart - on the contrary, coalitions and anarchist forces are being drummed-up to attack these interests, terms are being reversed from their normalizing semantic content in order to confuse - the leftist unionization for fair treatment of workers; to protect them against scab labor (including migrants), to allow them to function unexploited alongside other vital functions/roles of society, is absurdly confounded with liberalism - with scabbing, dissolution of accountability, degeneracy of vital functions - not all of which can be captured by a "dictatorship of the proletariat" - a non genetic, economic group by Jewish design; and in opposition to the genetic union of the nation by contrast. That said, lets continue to look at the Jewish boondoggle against native nationalism that was Punk…
McLaren's store

Starting with the shop that became SEX, a fetishwear retailer co-managed with fashion designer Vivienne Westwood, McLaren applied this ideology firstly to clothing and then to music. Clothing included t-shirts with two homosexual cowboys naked from the waist down and red leather fetishwear emblazoned with the hammer and sickle for the New York Dolls. John Lydon, a young nihilistic eighteen-year-old without any discernable talent but self-defined by what he hated, fit the bill perfectly for McLaren's new musical project. Lydon could not sing a note in tune, but this was a plus point, as was his green hair, overall ugliness and 'I hate Pink Floyd' t-shirt.

The story of Glen Matlock within the band is interesting. The only member who could actually play to a good level, he was ousted when McLaren caused friction between Matlock and Rotten. This made way for the talentless drug addict known as Sid Vicious. Matlock co-wrote all but a handful of the band's songs and was just too good for a band with the intention of marketing crap to the masses. McLaren also set up post-punk band Bow Wow Wow, with its thirteen-year-old half-caste lead singer, Annabella Lwin, born Myant Myant Aye to a Burmese father and English mother. Lwin appeared naked on Bow Wow Wow's debut album as McLaren assaulted traditional norms with miscegenation and child pornography. You will never watch the video to McLaren's single 'Double Dutch' in the same way again.

Lydon is very fond of telling how he exposed Jimmy Savile as a paedophile. It is interesting though that he has tried to ban the recording of his comments back in 1978 from public usage in order to sell them as part of his latest album. Ever the altruist. He has also always been suspiciously quiet about his own ex-manager McLaren's involvement in the world of paedophilia. Financed by both the BBC, under the auspices of (((Alan Yentob))), and EMI, in 1980 McLaren began creating an ostensibly music-related magazine that would be a more risqué version of Smash Hits, which had just been launched two years previously. In reality, the publication, originally titled Playkids, but then changed to Chicken, would serve to get child pornography into the mainstream. McLaren attempted to get the aforementioned Annabella Lwin to do a full-frontal nude shoot, but after she became distressed and tearful, brought in a replacement thirteen-year-old girl. Fortunately, enough concerns about the magazine ensured its shelving.

Punk rock was essentially a perversion of pub rock for middle-class Leftists.
Correction: Punk rock was perversion of pub rock as a vehicle to enlist naive/disingenuous middle-class liberals into rebellion against native nationalism.
For all the talk of it being a roots, working-class movement that 'just sprang up', it was in reality orchestrated by middle-class communists, who used a (sometimes miscegenated) underclass rabble as a musical battering ram against traditional norms. Pub rock, with bands like early Slade, Captain Beefheart, The Who and The Sensational Alex Harvey Band, was what punk rock purported to be.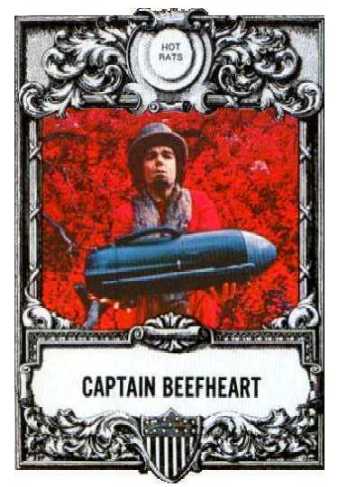 I've seen both the Who and Captain Beefheart, have enjoyed them both - particularly Captain Beefheart on album - but they shouldn't be accorded undue philosophical significance and authenticity (as they tend to be accorded).
Incidentally, my father rated the latter as the best live band he had ever seen. Bands like the Sex Pistols were fawned over by the Leftist media
Fawned over by the Jewish and (what is for us) liberal media.
and catapulted into the mainstream, while Beefheart and Harvey remained genuinely underground.
Beefheart's producers tried very hard to make him a commercial success; it wasn't in his nature to be commercial - it was just the opposite.
And therefore I say to Johnny Rotten in a style he might appreciate: Go fuck yourself, you fake posturing establishment shill.
That I can agree with. Good ending to the story.
...and that's why our enemies hate him.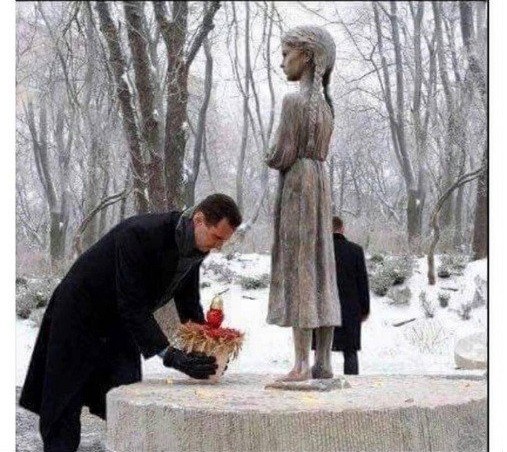 Bashar Al-Assad visiting the Holodomor memorial dedicated to the Ukrainians who perished by starvation under the Soviets.
Visigrad Post, "The Visegrád Group Will Not Yield to Blackmail, and Hungary Strengthens Anti-Immigration Policy", 28 March 2017: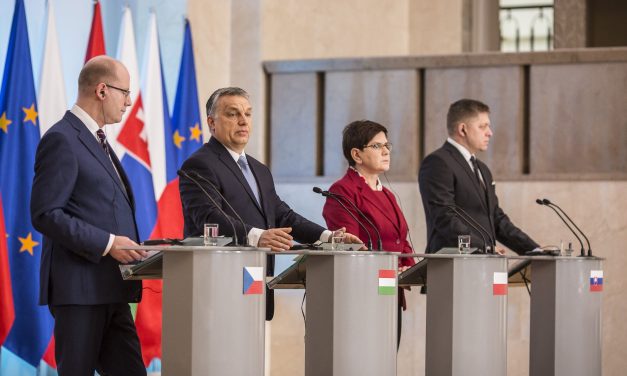 Poland, Warsaw – The leaders of the Visegrád Group, meeting in Warsaw on Tuesday (March 28th), denounced with one voice the European blackmail and diktat over them regarding migration policy.
The four prime ministers strongly opposed the idea of ​​linking the distribution of EU funds to the EU's migration policy.
"The idea of ​​linking the funds due to us from the EU with migration policy is bad. Together as the Visegrad Group, we cannot be intimidated, "Hungarian Prime Minister Viktor Orban said at a joint press conference with his Czech counterpart Bohuslav Sobotka, Slovakian Robert Fico and Polish Beata Szydlo.
"The Visegrad Group, including Poland, will never accept this blackmail, nor be dictated conditions. We are saying clearly that the migration policy that has been followed up until now by the EU has not proved its worth, and we must learn from it, "Szydlo insisted.
Hungary continues anti-immigration policy
On the same day, the law allowing detention of illegal immigrants and asylum-seekers entered into force in Hungary. "Hungary is now in a position to respond even if the agreement between the EU and Turkey fails. We are able to stop any wave of immigration on the Serbian-Hungarian border, "Orban said, adding that "the Austrians and Germans can now sleep peacefully."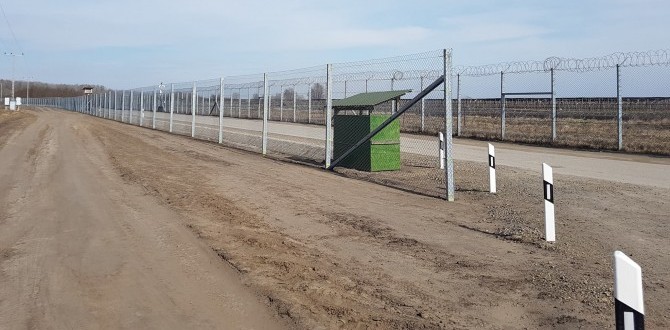 The second fence will be completed by summer, the Hungarian Interior Ministry said.
It is important to note, however, that migrant detention centers are not prisons. Placed on the border, asylum seekers and illegal immigrants are allowed to leave for Serbia at any time, if they do not wish to follow the legal procedures for entering into Hungary, Schengen and the European Union.