Majorityrights News > Category: White Post-Modernity
Visigrad Post, "V. Orbán: "Hungary is in a State of Siege", March 2017:

Hungary – Migrants are detained, police and army reinforced, and a second fence set up at the border. There is less talk of migrants arriving through the Balkans, yet Hungary is getting ready for a new wave. For Prime Minister Viktor Orbán, Hungary is in a state of siege.

Hungary "shouldn't risk changing the basic ethnic character of the country," he recently reaffirmed during an intervention at the Hungarian Chamber of Commerce and Industry, convinced that this would lead to a " depreciation of its value "and to "chaos ".

"How to do this?" he asked. "First, by preserving ethnic homogeneity. One can say such things now, which you would have been executed for during the past few years, as life has proven that too much mixing causes trouble," he said.

However, the Hungarian Prime Minister is not opposed to immigration, despite everything. And he is even more in favor of immigration — if it comes from Europe. Whether it is Ukrainian from the Eastern part of the country, or Westerners in Budapest. His recent remarks inviting with a note of sarcasm the Western refugees in Hungary did not pass unnoticed.

On the other hand, Viktor Orbán is firmer than ever on non-European immigration, and in particular illegal immigration.

Hungary in a state of siege

The border barrier, erected during the summer of 2015, is being reinforced by a second fence. Equipped with various electronic devices to improve the surveillance and reactivity of the territorial protection forces, this second barrier should make the border impermeable. This is at least what the Hungarian government hopes, fearing a new wave of migrants.

"We can not take it easy, now we are also in a state of siege, and even if the migratory wave has diminished, it has not stopped," said Prime Minister Orbán in front of new police recruits who took the oath to defend Hungary at the risk of their lives, if necessary.

For the strong man of Budapest, security is the precondition for Hungary and Europe to have a bright future. Security, and the rule of law.

"Laws must apply equally for everyone, also for those migrants who come here, and no kind of foolish human rights mumbo jumbo can overwrite this."

"Immigration is the Trojan horse of terrorism," recalled Mr Orbán. "We can not count on Brussels and on the European Union. They only make the task harder for us. We can only rely on ourselves," he said in front of the young recruits of the border hunters.

New treatments of migrants

Hungary has also taken it upon herself to openly contravene certain international conventions, as evidenced by criticism from the EU and the UN. But this is fully assumed.

Henceforth, Hungary systematically expells any clandestine intercepted on her soil. Their return to Serbia is automatic. Asylum seekers are now detained in closed centers, where they are housed in containers, in order to prevent fraudsters from using this procedure only to enter the EU and then to continue their illegal journey, as did almost unanimously the "asylum seekers".

Meanwhile, the globalist press is trying to pass off the Hungarian guards as sadistic and malicious torturers, using "proof" like photos and testimonies of migrants in Serbia. But this new, unfounded and disproportionate attack will not affect the government, strongly supported by the Hungarian population on the issue of migration.

According to Viktor Orbán, Hungary is today one of the safest countries in Europe. And he intends to preserve this asset in order to lead the country towards the economic revolution he intends to undertake.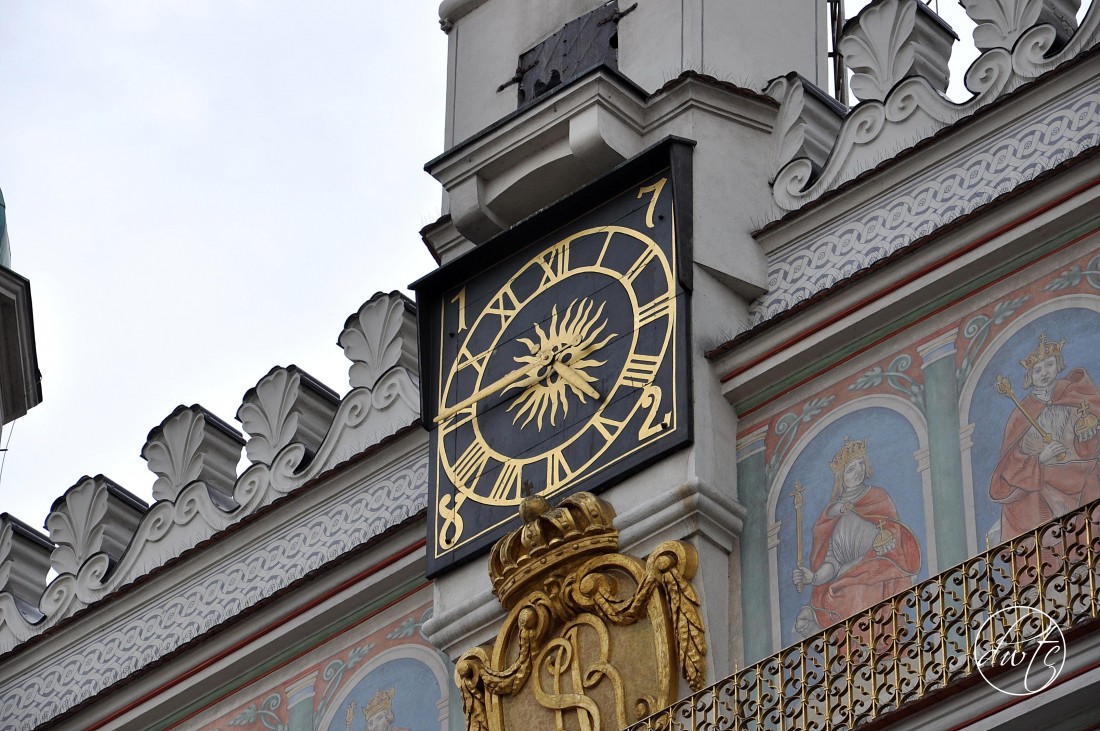 Western Voices World News, "Poland: Europe's Vanguard Nation," 1 March 2017"

In spite of its own internal issues, like every other European nation has, Poland refuses to take a single refugee because of 'security' fears. Poland has accepted less asylum-seekers per capita than almost any other European nation.

Poland will not be accepting a single refugee "because there is no mechanism that would ensure safety", the most powerful politician in the country has said.

Jaroslaw Kaczynski is the leader of Poland's ruling Law and Justice (PiS) party. PiS takes a nationalist, right-wing stance on most issues, vocally opposing EU plans to house and feed refugees fleeing the Syrian civil war and other humanitarian crises.

In a political broadcast published on YouTube, he said: "After recent events connected with acts of terror, [Poland] will not accept refugees because there is no mechanism that would ensure security."

The European Union has recently suggested that countries should be asked to accept a quota of refugees, or pay €250,000 (£200,000) for each asylum-seeker they turn away.

The money raised would be given to countries such as Greece, Germany and Italy who are currently housing a disproportionately high number of refugees.

But Mr Kaczynski also spoke out in opposition to these plans, which would see Poland asked to meet a quota of 6500 refugees or provide over €1.6bn (£1.25bn) in support for the humanitarian effort.

"Such a decision would abolish the sovereignty of EU member states – of course, the weaker ones," he said. "We don't agree to that, we have to oppose that, because we are and we will be in charge in our own country,"

Since taking control of the Polish government in 2015, the autocratic PiS has seized control of state media and the civil service, as well as passing a law to cripple the Polish supreme court by landing it with an unworkable caseload.

In 2015, Mr Kaczynski claimed that refugees were bringing "various parasites and protozoa" to Europe, including dysentery and cholera. PiS were elected on a vehemently anti-refugee and Eurosceptic platform.

With a population of nearly 40,000,000, Poland has a lower quota than other large European nations, though it is also a relatively poor country.

Last year, Eurostat found Poland accepted just 0.21 asylum-seekers per 1000 citizens, compared to 0.5 per thousand in the United Kingdom or 8.43 in Sweden.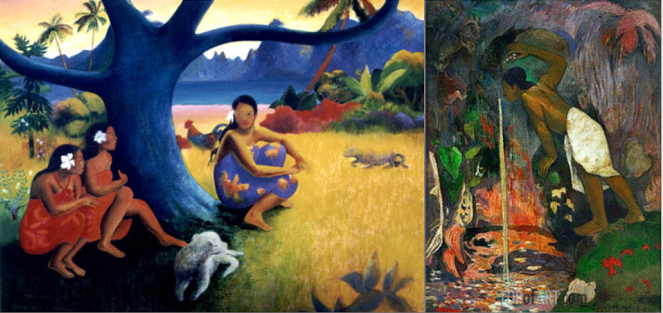 I may have sold Gauguin short in terms of his ethnographic conscientiousness. I'd been citing him as an example of the "artistic genius" who wasn't worth it for his moral failing. There is still a good measure of truth to that, but he may not have been quite as heinous and without effort to be considerate as I had thought in terms of concern for what is important to other people - at least those of Tahiti and their culture. My line had been that as an artist he is as satisfying as any to me, nevertheless as a man who infected who knows how many native girls with syphilis, he was a killer. His art, no matter how good, not worth that behavior.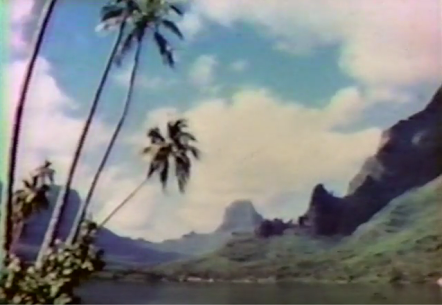 Gauguin in Tahiti: Search for Paradise (1967)
Even so, as I watch this biography, a couple of mitigating facts are revealed. True, he still would have infected at least one native girl with syphilis. However, he married her and apparently did not know that he had the disease when he infected her. Still bad, of course, as there was no effective treatment for the disease even with French civilization settled there. Add to that his knowledge of the risks of his own promiscuity beforehand along with his ultimate abandonment of his wife and kids back in France.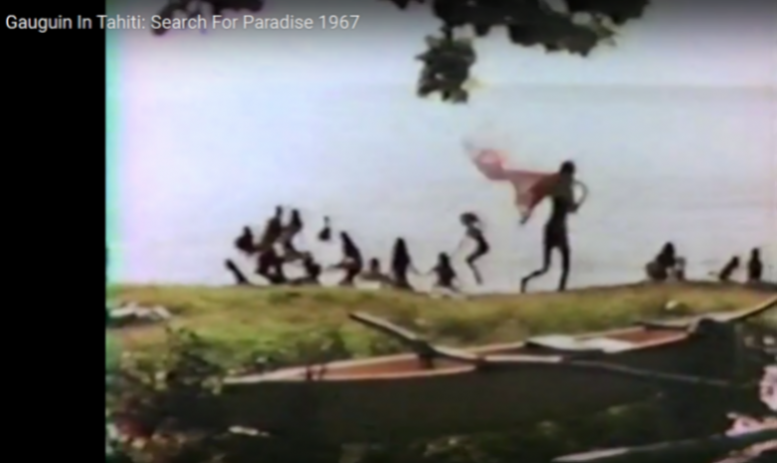 However, the biography reveals that before he fell ill, he was really concerned to find and help preserve the authentic Tahitian people and culture. With that, he was dismayed by the impact of French civilization and missionaries, how they'd already by his time begun to destroy the native culture. He was particularly bothered by the imposition of Christian schooling upon the native children that had by then caused them to lose their native religion. He would actually go to the children and their parents with a French law book - reading them their rights so that they would know that they did not have to go to the missionary school. Finally, he went so far as to try to recreate their native religious stories in writing and in his paintings…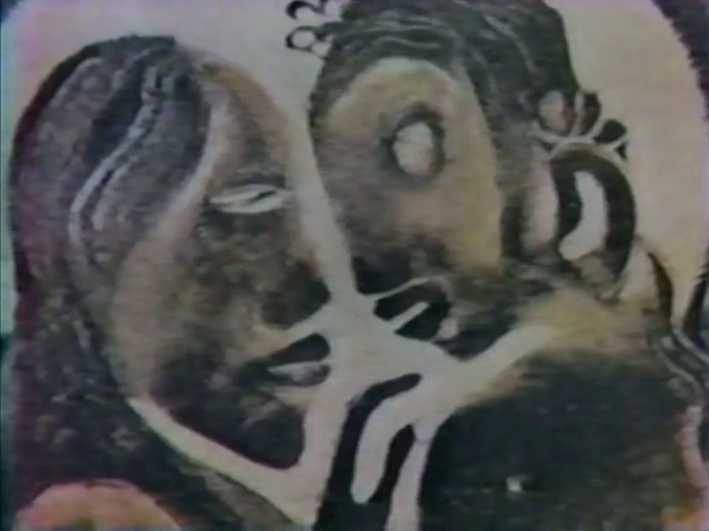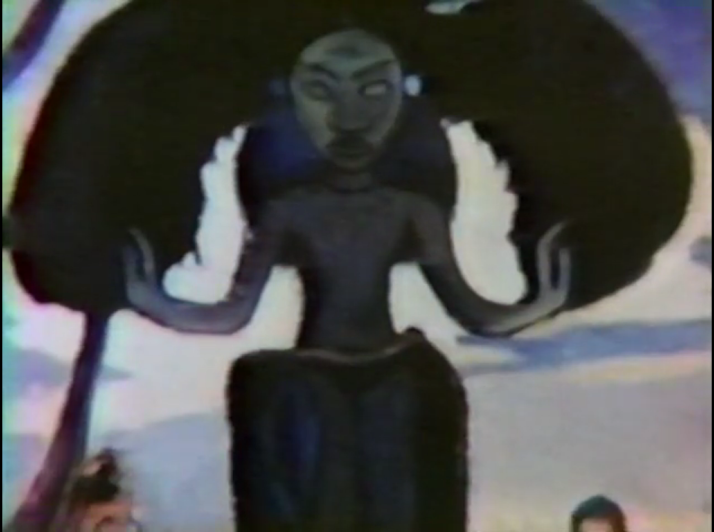 Allow all white South Africans the right to return to Europe

The idea that white South Africans have the right to return to Europe is based in the concept of indigenous rights and self determination.

The white South African population currently faces ethnic cleansing and persecutions at the hands of the ANC government, the EFF, and various individual anti-white aggressors. Over 4000 white farmers have been brutally murdered, often including torture and rape and mutilation. Many white South Africans today live in poverty and squalor as a consequence of the ANC government's Black Economic Empowerment policy which shuts whites out of the labour pool.

Based on the Israeli government's policy of allowing all Jews the right to return to Israel, we believe it is not only advisable but morally obligatory that Europe should allow all white South Africans the right to return.

As it currently stands, many white South Africans who try to apply for citizenship to European countries such as the Netherlands and UK are rejected. Many of these white South Africans seeking citizenship are direct descendants of the very same European nations that reject them.

Obviously certain details of this policy are subject to deliberation. For instance, whether the white South Africans would have the right to return to any European nation of their choosing, or if they would specifically have the right to return to whatever nation the majority of their ancestry is from (which in most cases would be the Netherlands or UK).

Also this would extend to whites in Zimbabwe and Namibia, given that they face a similar situation. But white South Africans are the largest population group of whites in southern Africa by far, so that is why the name of this petition references them specifically.

Sign this petition
55,854 supporters
19,146 needed to reach 75,000
Lara Gravenor signed this petition -

Please help us by signing our petition for White South Africans to return to Europe.

I just signed the petition "European Commission: Allow all white South Africans the right to return to Europe" and wanted to see if you could help by adding your name.

Our goal is to reach 75,000 signatures and we need more support. You can read more and sign the petition here:

Thanks!
Lara

This petition will be delivered to:

Council of the European Union
Rodrigo Herhaus de Campos of Joinville, Brazil, started this petition with a single signature, and now has 55,854 supporters.
Updates:
Success! The mainstream media is already talking about us:

Express: White South Africans 'fearing for their lives' ask EU for right to 'return'
Petition to establish reservation areas for the indigenous peoples of Europe
Visigrad Post, "Hungary's PM Orbán: Nowhere Do Human Rights Prescribe National Suicide", Jan 2017:

Hungary – The Hungarian government goes further in its opposition to non-European immigration, both illegal and legal. Viktor Orbán made again a strong speech against "national suicide" and meantime, the government announces its will to put an end to the residency bonds.

In front of 532 new deputy border guards, Viktor Orbán explained, on Thursday, January 12, that their job will be to protect Hungary's borders and the safety of all Hungarians, "and that of all of Europe as well, as has been the fate of the nation for hundreds of years".

"Terror attacks, riots, violence, crime, ethnic and cultural clashes all show us that those who come do not want to live our lives," Orbán told the border guards. "They want to continue living their lives, just on the European standard of living. We understand them but we can't let them into Europe. Nowhere do human rights prescribe national suicide."

Asylum-seekers will be detained in close camps from now on

Systematic detention of migrants arriving in the country will be put in place, explained Viktor Orbán on Friday, January 13, during his weekly talk at the public radio. "We have reinstated alien police detention in the cases of those whose application to enter Europe has not yet been legally judged". "As long as there is a verdict outstanding (in their asylum applications) they cannot move freely in Hungary," said the Hungarian PM.

Under pressure from Brussels, the UN refugee agency and the European Court of Human Rights, Hungary in 2013 suspended the practice of detaining asylum applicants. The close camps are demanded by Jobbik's vice-president and mayor of a little town at the border with Serbia, László Toroczkai, from the beginning of 2015, the same man that asked for the fence first in Hungary.

"Since then there have been terror acts in western Europe," Orbán said Friday". Any legal regulation that facilitates terror acts must be changed in the interests of our own self-defense." He said he was aware that this "openly goes against the EU", taking the risk of an open-conflict with Brussels, once again.

No more residency bonds

Three months ago, the constitutional bill against mandatory quotas of migrants, proposed by the ruling Fidesz, failed due to the surprise boycott of the vote by the right-wing populist party Jobbik, which wanted to add into the bill the suppression of the residency bonds. These bonds allow non-EU citizens to buy a Schengen permanent residency permit.

Really harsh discussions took place in the Hungarian parliament between the national-conservative ruling Fidesz and the right-wing populist Jobbik on these bonds. Security threats, suspicion of high corruption and treason toward the Hungarians — who reject non-European immigration — were the main arguments of the Jobbik.

Eventually, the government will suspend indefinitely the program, claiming these bonds are not necessary anymore since ratings agency Moody's upgraded the country's credit rating. Several scandals of corruption related to these bonds merged in 2016 and it is most likely that the government wanted to put an end to this failed program. Therefore, no more residency bonds requests will be accepted from April 1.
Reddit, "Yesterday a POLISH man accidentally hit a Kebab takeaway with a firework. THE OWNERS RAN OUT AND STABBED HIM TO DEATH BECAUSE ISLAM. Today BASED POLES are taking a stand and tearing down the takeaway brick by brick. SHOW THEM SOME LOVE!!HIGH ENERGY (youtube.com)
JewishPress, "Riots in Poland after Murder of Polish Man by Arab Immigrants", 2 Jan 2016:

Riots erupted in Elk, north-eastern Poland, following to the murder of a local resident on New Year's Eve, PAP reported.

According to PAP, on Saturday night, December 31, between 10 and 11 PM, a 21-year-old local resident named Daniel allegedly threw a firecracker at an Elk café called Kebab Prince. The café is owned by a local entrepreneur, and managed by immigrants from Tunisia, Algeria and Morocco. The café staff ran out at Daniel and, according to reports, stabbed him twice, which resulted in his death. The attackers were later arrested in connection with the stabbing murder.


Kebab Prince

On Sunday, January 1, according to police, the café building was surrounded by between 200 and 300 locals shouting Nazi slogans. They threw firecrackers and stones into the place, knocked down the glass window, destroyed the equipment inside and eventually set fire to the premises.

When police arrived at the location, the rioters began throwing stones at the officers, damaging several police cars. Next, the angry mob moved on to a second café belonging to the same owner, which they also burned down.

By Sunday evening a few dozen people were arrested in connection with the riots.

Elk Mayor Tomas Andrukevich appealed to local residents to remain calm and to honor the memory of the murdered man.

Before World War II, the Elk (then Lyck) and its surroundings were almost 95% Lutheran. After the majority German population was expelled, the majority religion in Elk became Roman Catholicism.

Lyck was the city where the first-ever weekly newspaper in Hebrew, HaMagid was founded in 1856 by Rabbi Eliezer Lipmann Silbermann. The paper eventually moved to Berlin. The local Jewish population was being persecuted even before the Nazis took power in 1933. In 1932, local pharmacist Leo Frankenstein was attacked – a hand grenade was thrown into his home. The wave of anti-Semitic attacks intensified after 1933 and many local merchants and intellectuals of Jewish descent were arrested. During Kristallnacht, Jewish shops and synagogue were plundered and destroyed in Lyck. Many Jews fled Lyck, some getting as far away as Shanghai. Of the Jews who stayed, 80 were murdered in German-Polish death camps.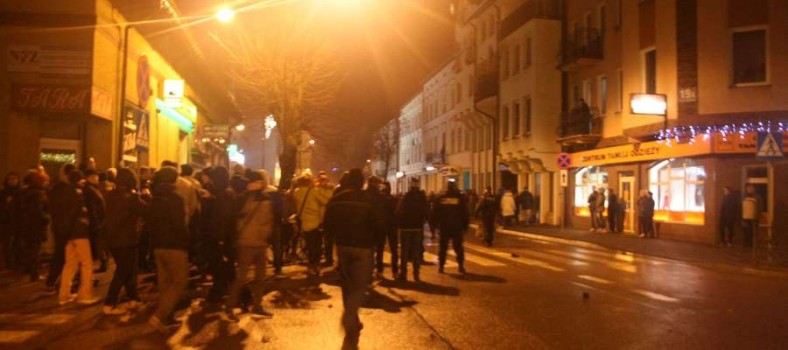 Clouds Over Europe, "More than 250 rioters SMASH kebab shop after 'group of Arab men stab young local to death"
At least 25 people were detained in the Polish town of Elk on Sunday after they smashed up a kebab diner and clashed with police, throwing firecrackers and stones. Up to 300 people took part in a rally after a Pole was allegedly killed by men of Arab descent.
Iohannis stops accession of Muslim Prime Minister

Visigrad Post, "Romania On The Brink Of A Political Crisis", 28 Dec 2016:

Romania – President Klaus Iohannis rejected the nomination of the country's first ever Muslim – and woman – candidate for Prime Minister, Sevil Shhaideh.

After winning the election early December, the PSD – Social Democrats – had to nominate a candidate for the office of Prime Minister. The president of the PSD, Liviu Dragnea is unable to become Prime Minister as he has been preliminarily refused by President Iohannis as he has been convicted for electoral fraud. Hence, he proposed Sevil Shhaideh, and it was likely he'd run the government through her.

Although President Klaus Iohannis asked the Social Democrats to pick someone else to lead the government, but he did not give any reason for this rejection.

Mr Dragnea has previously suggested he will fight any attempt by the president to block his choice of Prime Minister. "If Iohannis rejects our proposal, I'm not going to make a second one. We'll see each other in some other place," he said.


Sevil Shhaideh - rejected nominee for Romania' first ever Muslim – and woman - Prime Minister

Following the rejection, Mr Dragnea said he could begin the process of seeking to remove Mr Iohannis as president. "It seems the president clearly wants to be suspended," Mr Dragnea said. "We'll weigh our options very carefully, because we don't want to take emotional decisions. We don't want to trigger a political crisis for nothing, but if we come to the conclusion that the president must be suspended, I won't hesitate." As a matter of fact, several political observers claim that the two refusals – the first one, unofficial, of Dragnea, and the second one of Shhaideh – are unconstitutional.

On December 28, Mr Dragnea proposed Sorin Grindeanu as candidate for Prime Minister. President Iohannis is expected to name the Prime Minister on December 29. According to the Romanian constitution, if the candidate is not nominated by the President, the parliament will be dissolved and new elections will be held.
President Iohannis is indeed going along with the nomination of Grindeanu -
Sofia Globe "Romanian president designates Grindeanu new prime minister", 30 Dec 2016:

President Klaus Iohannis has designated veteran leftist Sorin Grindeanu as the new Romanian head of government. Previously, Iohannis refused to endorse a female, Muslim candidate who was criticized for her inexperience.

The 43-year-old Sorin Grindeanu would have 10 days to unveil his cabinet and seek the parliament's vote of confidence after being named by Iohannis on Friday.

The process is expected to go smoothly for the former telecommunications minister after the triumph of his moderate left PSD party in the parliamentary election earlier this month. The PSD won 45 percent of the seats and now holds a firm majority with their junior partners, the ALDE.

Grindeanu is a mathematician who has served as deputy mayor of the western city of Timisoara.
Theresa May will chair a meeting to discuss the issue.

"CYBER-WARFARE: Putin launches 'propaganda campaign' against Britain, officials claim."

RUSSIA is engaged in a "campaign" of propaganda and cyber-warfare against Britain, Government officials have acknowledged for the first time. British officials are concerned about growing Russian influence on UK institutions. Theresa May will chair a National Security Council session within weeks to discuss the issue after senior Whitehall figures claimed the Kremlin is responsible for a plot to sabotage the UK with espionage and misinformation.

This comes after Barack Obama directly challenged Russia in an astonishing response to reports by US intelligence services claiming November's general election was hacked under Vladimir Putin's watch..

The outgoing President vowed the US would retaliate to the suspected espionage, and said the country would take action "at a time and place of our own choosing".

He added: "Don't do this stuff to us, because we can do this to you."

US officials have expressed near-certainty Putin supervised the data breaches which brought Hillary Clinton's presidential campaign to ruin.

One official said: "If anything, given his background as a KGB officer, Putin has a much tighter grip on all Russian surveillance operations, civilian and military, foreign and domestic, than any democratic leader does."

And in a cabinet meeting two months ago, top intelligence officers and civil servant voiced worries the same scale of threat from Moscow could extend to Britain.

A source told the Times: "There was an agreement on the need to do more across Whitehall to understand and assess and formulate options on how to reposed to Russian activities."

Security services fear British institutions and companies have been infiltrated by Russian agents – some of whom could even be UK citizens.

And last night it was revealed several leading academics at Cambridge University left an intelligence forum following concerns over Russian interference.

The head of the armed forces earlier this week urged for counterintelligence efforts to be ramped up in an attempt to catch Russian cells.

Air Chief Marshal Sir Stuart Peach said: "We need to pay more attention to counterespionage and counterintelligence to protect our hard-won research, protect our industry and protect our competitive advantage."

The extent of Russian infiltration in Britain is believed to be more severe than during the Cold War.