Majorityrights News > Category: Discourse Analysis

National Vanguard, "EU-Funded Report Tells Journalists not to Write Negative Articles on Migrant Crisis" - Christopher Rossetti 10 Dec 2017:

A new journalistic code of practice, funded by the EU, calls on journalists to avoid reporting on the migrant crisis in a negative way, refrain from linking Islam to terror and avoid mentioning whether or not a criminal migrant was in the country illegally.

The guideline even calls on journalists to report colleagues to the authorities for "hate speech" if they do so.

The code, financed by the European Union's Rights, Equality and Citizenship program, defines hate speech as expressions which 'promote or justify xenophobia' including 'intolerance expressed by aggressive nationalism'.

The report says that although journalism cannot 'solve the problem of hate speech on its own…the European Union must reinforce existing mechanisms and support new tools designed to combat hate speech'.

To do this, the report calls on journalists to shop their colleagues to police, as well as people who comment on their articles, on the grounds that they've committed a hate speech offence.

The new guidelines ask hacks to not to report 'migrants as exclusively having a negative impact on society' and singles out 'reports that present migration as constituting a net cost to the social safety net' and to only mention a migrant's ethnic origin or religion 'when necessary for the audience to understand the news'.

The code urges reporters not to focus on 'issues such as whether asylum seekers' claims are genuine', which is odd because the EU's own statistics show that most of those who come are economic migrants who don't qualify for protected refugee status.

It also calls on journalists to refrain from reporting on crimes committed by migrants unless they include 'statistics that disprove assumptions that migration leads to rising crime levels' — a worrying ask for those on the right who frequently write about no-go zones which are directly linked to mass migration.

"Don't fall into the trap of focusing solely on possible negative aspects of large-scale migration. It is also important to highlight positive contributions of migration and individual migrants," they say.

The report's author states: "When problems inside the asylum system occur — e.g, migrants riot, or an increase in small-time criminality is noted — look critically for the root cause" — which on the previous page, the authors say includes "poverty and climate change". Climate change?!

The report recommends that journalists should not use the adjective "illegal" when referring to migrants.

When reporting on Islam, journalists are asked not to refer to Islamic culture as 'barbaric, irrational, primitive, aggressive, threatening or prone to terrorism' and when reporting negative or 'hateful comments' towards Muslims, reporters should 'challenge any false premises on which such comments rely'.

Additionally, the group say that reporters shouldn't quote politicians or other public figures on migration 'without challenging their statements' and recommends approaching migrant advocacy groups for lines that can be used against anti-migration narratives — effectively asking supposedly neutral reporters to become pro-migrant advocates within the media.

* * *

Source: Locust Blog
The New Observer, "Netanyahu: Race-mixing to Destroy Liberal Jews", 3 Dec 2017:

Israeli Prime Minister Benjamin Netanyahu has reportedly predicted that racial mixing between liberal Jews and non-Jews will wipe out Reform Judaism in America by 2070—and that as a result, the Jewish ethnostate must prepare itself for survival without being supported by the US.

The comments, first reported by the Hebrew-language Makor Rishon daily newspaper in Israel, have highlighted two important facts: firstly, that Netanyahu is acutely aware of the threat to racial identity posed by racial mixing of any sort; and secondly, that the liberal Jews in America are behind the support that country provides to Israel.

In the original report, Netanyahu said that Reform Judaism—which, according to Pew Center estimates, represented 35 percent of American Jews—"would disappear within two generations due to assimilation."

The publication of the report in Makor Rishon caused an uproar amongst Jews in America, and Netanyahu's office issued an oblique denial in a tersely-worded statement which said that the report was "inaccurate and do not reflect the Prime Minister's views." It was significant that the statement did not specifically deny using those words, a tactic often employed by politicians as a way of publicly backtracking from comments.

Makor Rishon's diplomatic correspondent, Ariel Kahana, however, confirmed that Netanyahu repeated the assessment several times in private talks, and that Israel's ambassador to the United States, Ron Dermer, has been heard making similar projections.

According to Kahana's reports, Netanyahu spoke of the scenario of the demise of Reform Judaism as a threat to Israel, saying the Jewish state needs to prepare for a day when it would no longer enjoy the base of support provided today by the Jewish community in the United States.

As the Jewish Telegraphic Agency pointed out, Netanyahu has been criticized by leaders of Reform Judaism "in the United States and beyond" over his government's refusal to implement a compromise that enlarges the space devoted to allowing Jewesses to pray at the Western Wall, as well as its support for a bill that would give the Orthodox Chief Rabbinate formal control over conversions—which would further cement Israel's ban on marriages between Jews and non-Jews.

The JTA makes no reference to the real reason for the split between "left" and "right" wing Jews, namely on how best to present Israel to the outside world.

The JTA also ignored the other elephant in the room—the fact that the Jewish lobby in America and European countries still all support Israel and its racial policies—while vehemently attacking any white people who dare to say that they seek to emulate Israel's plans to protect itself from being overrun by racial aliens.

Netanyahu's assessment that liberal Jews in America will disappear due to racial mixing is based on reportedly high intermarriage rates with non-Jews amongst that community.

This is however unlikely to affect the power of the Jewish lobby, because the Conservative and Orthodox branches of American Jewry—together the majority of Jews in the US—still maintain their Jews-only marriage policies, and will not disappear.

In fact, it is precisely the Orthodox Jews who wield such strong influence over the Donald Trump administration, which is proof in itself that the disappearance of Reform Jews will not dramatically affect the power of the Jewish lobby in America.

As the Israeli Haaretz newspaper reported in April 2017, the "New Jewish Elite of the Trump Age" are the "ultra-Orthodox and pro-Israel Hawks."

Haaretz reported that "among many moves aimed at reversing his predecessor's policies, President Trump recently decided not to make public the White House visitors logs.

"Had they been open, the lists would reveal the profound change 100 days of a Trump administration had brought about to the Jewish community's power structure.

"The atmosphere has changed, at least for us. There's a sense of familiarity and greater receptivity and that makes a better atmosphere," said Abba Cohen, vice president for federal affairs at Agudath Israel of America, a group representing the ultra-Orthodox stream."

The real threat to Jewish power in America will only come when—and if—America tips majority nonwhite, because the Jewish Lobby's power is directly linked to the presence of a majority white electorate—as controlling the electoral choices of a majority nonwhite population will prove much harder to do.
I've published this full article by The New Observer in order to allow the article to build up to this last - crucial - paragraph:
"The real threat to Jewish power in America will only come when—and if—America tips majority nonwhite, because the Jewish Lobby's power is directly linked to the presence of a majority white electorate—as controlling the electoral choices of a majority nonwhite population will prove much harder to do."
It makes a point, inadvertently in all likelihood, and it is a chief point that Kumiko has become vigilant about - that non-Whites who are aware of the JQ, its power and destruction to ethno-nationalism, are being compelled where they are observant, to oppose White advocacy in general (just as the Jews would have it via controlled reaction to cultural Marxism) because it (right-wing reaction) has become engrafted with Jewry and their agenda. The Alt-Right is no relief from this fact; quite the opposite, it is the ultimate in crypsis as it basically has a quid pro quo relation with Jewry's right wing position upon its full ascendancy (approximately following the 2008 American housing bust).
And so, while David Duke, KM, TRS, Mark Collett et al. will continue to make excuses for (((Trump's administration))); some Alt Right tents will bolster their JQ cred by apologetics for Nazi Germany; but generally they will wield the anti-social stigma that Jewry will encourage among Whites; while other tents among their big tent will be in their circuit ready to express their "compassionate side" by running apologetics with and for Lauren Southern, John K. Press, Mike Enoch and Faith Goldy…. in their broader sphere will be Stephan Molyneux, Breitbart, Fox etc.
That is to say, the Alt Right and its perspective against "the left" has been and remains a Jewish trick at the most fundamental, epistemic level of (against) praxis; a trick which non-White and White ethnonationalists alike cannot afford to ignore. For it is the anti-social right, bereft of social accountability in propensity for naturalistic fallacy and unhinged idealism that has precipitated wars catastrophic for everybody except for the ultimate benefit of YKW.
Robert Mueller's investigation into the Trump campaign's possible collusion with Russia took a surprising turn on Friday — to Israel. However, this process began with claims of collusion between Russia and the Trump campaign to win the last US presidential elections. Now the discussion has shifted to potential deal-making – or even diplomacy – of an incoming administration seeking to avoid a virtually irrevocable policy mistake that would harm a close ally while undermining the goals of several previous administrations to secure peace between Israel and the Palestinians. Is this what should bring Kushner down? No. Absolutely not.


Anonymous White House sources claimed that Jared Kushner was the unnamed Trump transition member who sent the former national security adviser Michael Flynn to talk to the Russian ambassador and other foreign diplomats about a controversial United Nations resolution that would have certainly harmed Israel.

The Forward, "Jared Kushner was right to 'collude' with Russia because he did it for Israel", 3 Dec 2017:

Robert Mueller's investigation into the Trump campaign's possible collusion with Russia took a surprising turn on Friday — to Israel. Anonymous White House sources claimed that Jared Kushner was the unnamed Trump transition member who sent the former national security adviser Michael Flynn to talk to the Russian ambassador and other foreign diplomats about a controversial United Nations resolution that would have certainly harmed Israel.

Jared Kushner Was Wrong To Undermine America — Even To Help Israel
Jane EisnerDecember 4, 2017

That resolution was Resolution 2334, which effectively declared any Israeli neighborhoods beyond the 1949 Armistice lines (the Green Line) to be illegal under international law. It also demanded that Israel "cease" all settlement activity, and it declared all the land beyond the 1967 lines to be Palestinian.

In the waning days of his presidency, Barack Obama chose not to use the critical U.S. veto on the Security Council to stop the Resolution from being passed, and Flynn's mission, allegedly put to him by Kushner, was to influence the Russians and other governments on the council to delay or defeat it.

The legality or illegality of Kushner's alleged actions notwithstanding, it will be both ironic and unfair if battling 2334 brings down Kushner.

For starters, past presidents have also communicated with foreign governments during their transitional periods, sometimes in circumstances that challenged their predecessors' foreign policy. Eisenhower's transitional administration secretly organized a visit to Korea. Likewise, Henry Kissinger made a secret trip to North Vietnam during Nixon's transition.
President Donald Trump sits alongside Secretary of State Rex Tillerson and senior adviser Jared Kushner during a meeting at the White House in Washington on Sept. 26, 2017.

AP Photo, Evan Vucci

Bloomberg, "Kushner Is Leaving Tillerson in the Dark on Middle East Talks, Sources Say", 2 Dec 2017:

- Rex Tillerson worries secret plan could plunge region into chaos.

-White House rejects accusation State Department isn't informed.

Secretary of State Rex Tillerson is increasingly alarmed by what he sees as secret talks between Jared Kushner, President Donald Trump's son-in-law and senior adviser, and Saudi Arabian Crown Prince Mohammed bin Salman—fearful that the discussions could backfire and tip the region into chaos, according to three people familiar with Tillerson's concerns.

The central goal of the Kushner-Prince Mohammed negotiations, as described by two people with knowledge of the talks, is for an historic agreement featuring the creation of a Palestinian state or territory backed financially by a number of countries including Saudi Arabia, which could put tens of billions of dollars toward the effort.

A lasting Middle East peace treaty has been a U.S. goal for decades, and at the start of his administration Trump assigned the 36-year-old Kushner to head up the effort to make it happen.

Tillerson believes Kushner hasn't done enough to share details of the talks with the State Department, according to the people, leaving senior U.S. diplomats in the dark on the full extent of the highly sensitive negotiations.

"The problem is, the senior presidential adviser does not consult with the State Department—and it's unclear the level of consultation that goes on with the NSC," one of the people familiar with Tillerson's concerns said, referring to the National Security Council. "And that's a problem for both the NSC and the State Department and it's not something we can easily solve."

The concerns predate reports this week that Trump may move to oust Tillerson by the end of the year—reports the president rejected but which Tillerson's team believes are being stoked by Kushner allies, one person said. An administration official said Kushner had nothing to do with those reports.

[...]

It isn't clear how far along the discussions are between Kushner and Prince Mohammed, three people said. And some in the U.S. government are skeptical the effort will succeed, in part because of the historic intractability of Israelis and Palestinians and because any peace deal would ultimately require the support of many competing leaders in the region.

The State Department officials' skepticism about the Middle East discussions also reveals ongoing frustration at the president's decision to go around them and the U.S. diplomatic corps he frequently disparages. Instead, Trump placed delicate peace negotiations in the hands of Kushner, who has no experience in diplomacy and little background in the complexities of one of the world's most volatile regions.

Yet Trump, who has long spoken of Mideast peace as the ultimate trophy for a career dealmaker, has shown unwavering faith in his son-in-law's ability to deliver."If you can't produce peace in the Middle East, nobody can," the president told Kushner onstage at a black-tie event celebrating his inauguration in January. "All my life I've been hearing that's the toughest deal to make, but I have a feeling Jared is going to do a great job."

"The greatest dangers in the Middle East today are Jared Kushner and Mohamed bin Salman"

Independent, 17 Nov 2017:

The sort of Neo-con and right-wing think tankers, who in 2003 were saying that a war with Iraq would be a doddle, are back in business in Washington, pushing for war with Iran – and are stronger than ever.

Shortly before the earthquake in Baghdad, I was making the above point about Iraq stabilising to a European diplomat. He said this might be true, but that real danger to peace "comes from a combination of three people: Saudi Crown Prince Mohammed bin Salman, Trump's son-in-law and Middle East envoy Jared Kushner, and Bibi Netanyahu in Israel."

Probably, the Saudis and the Americans exaggerate the willingness of Netanyahu and Israel to go to war. Netanyahu has always been strong on bellicose rhetoric, but cautious about real military conflict (except in Gaza, which was more massacre than war).

Israel's military strength tends to be exaggerated and its army has not won a war outright since 1973. Previous engagements with Hezbollah have gone badly. Israeli generals know that the threat of military action can be more effective than its use in maximising Israeli political influence, but that actually going to war means losing control of the situation. They will know the saying of the 19th century German chief of staff, Helmuth Von Moltke, that "no plan survives contact with the enemy".

But even if the Israelis do not intend to fight Hezbollah or Iran, this does not mean that they would not like somebody else to do so for them. Iraqi Prime Minister Haider al-Abadi told me in an interview earlier this month that his greatest fear was a US-Iranian confrontation fought out in Iraq. This could happen directly or through proxies, but in either case would end the present fragile peace.

On the optimistic side, US policy in Iraq and Syria is largely run by the Pentagon and not the White House, and has not changed much since President Obama's days. It has been successful in its aim of destroying Isis and the self-declared caliphate.

The wars in Iraq and Syria already have their winners and losers: President Bashar al-Assad stays in power in Damascus, as does a Shia-dominated government in Baghdad. An Iranian-backed substantially Shia axis in four countries – Iran, Iraq, Syria and Lebanon – stretches from the Afghan border to the Mediterranean. This is the outcome of the wars since 2011, which is not going to be reversed except by a US land invasion – as happened in Iraq in 2003.

The great danger in the Middle East today is that Crown Prince Mohamed bin Salman and Jared Kushner appear to have a skewed and unrealistic understanding of the world around them. Inspector Clouseau seems to have a greater influence on Saudi policy than Machiavelli, going by the antics surrounding the forced resignation of Saad Hariri as Prime Minister of Lebanon. This sort of thing is not going to frighten the Iranians or Hezbollah.

The signs are that Iran has decided to go a long way to avoid confrontation with the US. In Iraq, it is reported that it will support the re-election of Abadi as prime minister which is also what the US wants. Iran knows that it has come out on the winning side in Iraq and Syria and does not need to flaunt its success. It may also believe that the Crown Prince is using anti-Iranian nationalist rhetoric to secure his own power and does not intend to do much about it.

Nobody has much to gain from another war in the Middle East, but wars are usually started by those who miscalculate their own strengths and interests. Both the US and Saudi Arabia have become "wild cards" in the regional pack. The sort of Neo-con and right-wing think tankers, who in 2003 were saying that a war with Iraq would be a doddle, are back in business in Washington, pushing for war with Iran – and are stronger than ever.

The wars in the Middle East should be ending, but they could just be entering a new phase. Leaders in the US and Saudi Arabia may not want a new war, but they might just blunder into one.
Politico, "Kushner took unannounced trip to Saudi Arabia", 29 Oct 2017:

President Donald Trump's son-in-law and senior adviser Jared Kushner returned home Saturday from an unannounced visit to Saudi Arabia — his third trip to the country this year.

Kushner left Washington, D.C., via commercial airline on Wednesday for the trip, which was not announced to the public, a White House official told POLITICO. He traveled separately from Treasury Secretary Steven Mnuchin, who led a delegation to Riyadh last week to focus on combating terrorist financing.

Kushner was accompanied in the region by deputy national security adviser Dina Powell and Middle East envoy Jason Greenblatt. Greenblatt continued from Saudi Arabia to Amman, Jordan; Cairo; the West Bank city of Ramallah; and Jerusalem, where he was on Sunday.
Haaretz, "Israel, Egypt Pushed U.S. to Bomb Iran Before Nuclear Deal, John Kerry Says", 29 Nov 2017:

Speaking at a Washington forum, the former secretary of state said that Prime Minister Netanyahu was 'genuinely agitating toward action' against Iran.

Former Secretary of State John Kerry said both Israel and Egypt pushed the United States to "bomb Iran" before the 2015 nuclear deal was struck.

Kerry defended the deal during a forum in Washington, where he said that a number of kings and foreign presidents told the U.S. that bombing was the only language Iran would understand.

Kerry said that in his opinion it was "a trap" because the same countries would have publicly criticized the U.S. if it did carry out a bombing of Iran as they were secretly supporting.

Kerry said that Israeli Prime Minister Benjamin Netanyahu was "genuinely agitating toward action."

Kerry said he didn't know whether Iran would resume pursuing a nuclear weapon in 10 to 15 years after restrictions in the deal sunset, but he said it was the best deal the U.S. could get.

In October, lawmakers in the United States approved four different pieces of legislation targeting Iran and its proxy terror group in Lebanon, Hezbollah, after U.S. President Donald Trump refused to re-certify the nuclear deal, leaving its fate to Congress.

At the time, Netanyahu congratulated Trump for what he called his "courageous decision" not to recertify the nuclear deal with Iran.

"He boldly confronted Iran's terrorist regime," Netanyahu said. "If the Iran deal is left unchanged, one thing is absolutely certain. In a few years' time, the world's foremost terrorist regime will have an arsenal of nuclear weapons. And that's a tremendous danger for our collective future."

Netanyahu said Trump has created an "opportunity to fix this bad deal, to roll back Iran's aggression and to confront its criminal support of terrorism."

"That's why Israel embraces this opportunity," Netanyahu said.

Earlier this month, the United Nations agency monitoring Iran's compliance with a landmark nuclear treaty issued a report Monday stating that the country is keeping its end of the deal that U.S. President Donald Trump claims Tehran has violated repeatedly.

The International Atomic Energy Agency report stopped short of declaring outright that Iran is honoring its obligations, in keeping with its official role as an impartial monitor of the restrictions the treaty placed on Tehran's nuclear programs.

But in reporting no violations, the quarterly review's takeaway was that Iran was honoring its commitments to crimp uranium enrichment and other activities that can serve both civilian and military nuclear programs.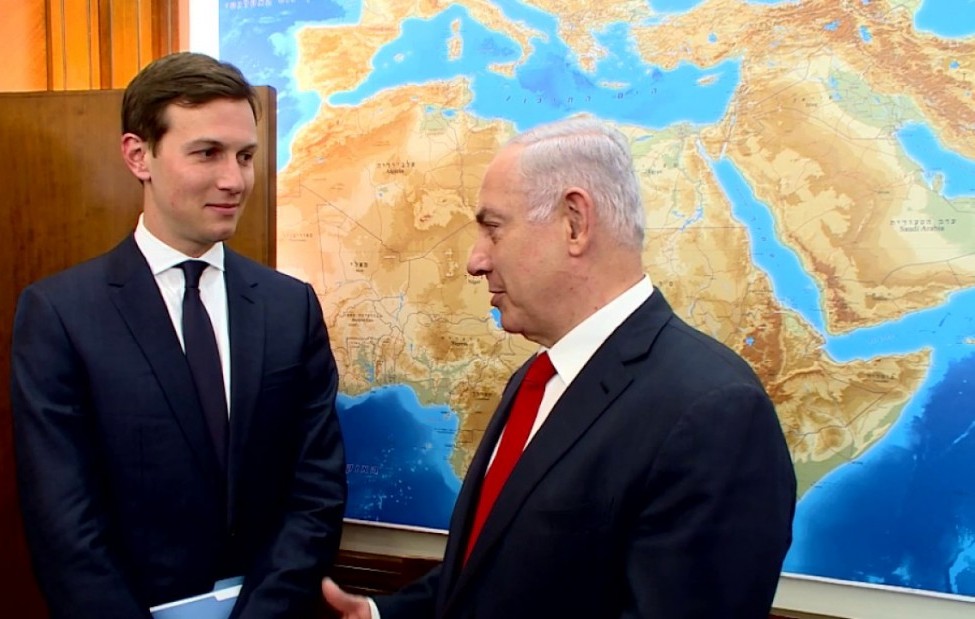 Foreign Policy, "Kushner, Mohammed bin Salman, and Benjamin Netanyahu Are Up to Something", 7 Nov 2017:

It looks a lot like a plan to squeeze Iran.

There seems to be a general consensus in Washington that Saudi Crown Prince Mohammed bin Salman's ongoing purge of princes and businessmen — including the wealthiest of them all, the business mogul and Prince Al-Waleed bin Talal — is motivated by his determination to consolidate his power, well before his father, King Salman, passes from the scene. He is in this regard a latter-day Adonijah, who had himself crowned king while his father King David was alive. And, like Adonijah, Mohammed bin Salman has made some very powerful enemies in the process. Unlike that Biblical figure, however, he has his father's support and has taken care to arrest anyone who might threaten his drive to preeminence.

Jared Kushner, U.S. President Donald Trump's son-in-law and senior advisor, was in Riyadh again only recently. It was his third trip to Saudi Arabia since Trump took office. He again met with Crown Prince Mohammed bin Salman, with whom he appears to have established a close personal relationship. It should therefore come as no surprise that Trump, who shares the young crown prince's antipathy toward Iran, has commented favorably on the recent developments in Riyadh.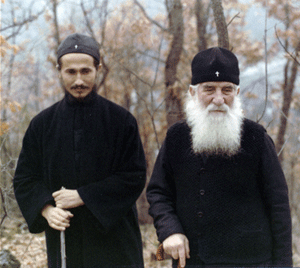 Orthodox Christians look quite similar to orthodox Jews. (((Cohencidence)))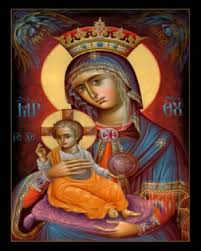 Blessed Jewish mother's 'immaculate conception of god' - i.e., king of the Jews - crucified by the Romans.
Radio Aryan, "The Orthodox Nationalist: Soviet Ideology, Western Delusion and the ROC in the USSR" - TON 112917

22:08: "The fact is that Orthodox politics has been set down in the Old Testament; and in the political theory of the great Orthodox nations and empires from Byzantium to Russia."

- 'The Orthodox Nationalist', Dr. Matthew Raphael Johnson
The Old Testament is ulta Jewish nationalism -
i.e., Jewish imperialism.
"Aspen Institute": (((Panel discusses))) Active Measures
The Alt-Right is discussed in minute 14:45:
Evelyn Farkas: Former Assistant Secretary of Defense for Russia, Ukraine and Eurasia: 14:45: It drives me crazy when Former Director Comey says that the Russians are coming back. To your point, they never left. I mean they're still here, they have all that information, they're in our cyber- and in our information-sphere.

Ned Price: And its broader than just Wikileaks and the overt or semi overt organs of the Russian government. I think one thing we noticed even after the election; you take the sort of trending story in Alt-Right or so-called Alt-Right circles: [example] hashtag #Syriahoax started in Russia and somehow make their way to the United States and started trending in some of the same circles that are collectively known as the Alt-Right. And I think the linkage between the two is not something we fully understand; how something jumps across he Atlantic like that and tends to land with the same group of people after originating in pro-Russia circles.
Now we need a non-Jewish panel discussing Israeli and Jewish influence over the American electorate - lol.
..in fact, there are some questions toward the end that bear upon that -
Charlie D. from Duke Law: 52:00: Would it help if we broadened the discussion about all foreign nations who are trying to influence our campaigns?

Panel averts the question -

Ned Price: 52:19: I would start with the proposition that it's natural for governments to have policy preferences. Clearly I would suspect lots of the NATO member countries were made uncomfortable listening to Donald Trump during the campaign speak of NATO being obsolete. I think that the issue is that in today's environment there has been attempt at criminalization on policy preferences on the part of foreign capitals. But I think we have to remember is a far cry from a NATO country, you know, privately rooting for Hillary Clinton and a strategic adversary getting involved in our election with Active Measures, covert influence, social media, you name it.

Julia Ioffe: They weren't probing and scanning our election infrastructure, yeah.

Audience Member: Have any of you considered the business role of the president and Russia; because he has, right now, no one will lend him money in New York City, no one will do business with him in New York City. He owes a great deal of money. Where does he get the money? There are a lot of rumors that he gets it from Russia. Have any of your explored any of that?

Julia Ioffe: 53:48: Both of his sons said that he (Trump) gets most of his money from them (Russia) ...and its not a crazy proposition either that if he's doing real estate in New York and Florida ...and guess where (((Russians))) who want to park their money outside of Russia, guess where they want to buy real estate? - (((New York and Florida))).
Peter Ling in Trafalgar Sq.

Bill Baillie, regarding democracy, European Outlook, #47:

"Serendipity" - The occurrence and development of events by chance in a happy or beneficial way.

An old copy of Colin Jordan's magazine Gothic Ripples caught my eye. It was from February 1988 and posted by www.jrbooksonline.com

"Peter Ling, a life-long National Socialist, member of the British NSM, died 16/10/87."

I knew Peter Ling in the old days. He is pictured selling Combat at a meeting of the old BNP in Trafalgar Square. He was an accomplished writer, speaker and street fighter. I guessed that he was dead but I never knew the details. His powerful essay, Authoritarianism v Democracy, originally published in Combat in 1959, was reprinted in European Outlook # 5, May 2014. Here is an extract:

"But the most telling and final indictment of democracy is that in time of great human stress and endeavour it rejects and abandons its philosophical basis. In time of war when the ruling interests are really threatened, democratic values go overboard and the erstwhile democracy gears itself immediately to an authoritarian form of government. Even in time of peace democracy does not attempt to organize its armed forces "democratically" or to sail its great ships across the oceans of the world without the strong hand of authority and responsibility at the helm.

What an indictment of democracy that it can only weld its subjects into a single great united whole for the purpose of destruction! That its fundamental wealth and assets, which only too often represent the ill-rewarded toil of generation of its loyal citizens can be squandered overnight in order to procure fantastic financial sums for expenditure upon war and death, but when it comes to building something great for its own people – as a whole that is – in time of peace, the will and the credit dry up, and "Freedom" reigns once more; freedom for the poor to get out of the slums if they can and freedom for the financier to squat in his banking house and receive the lickspittle homage of parliamentarians of all parties."
With regard to capitalism, Bill Baillie writes in the same edition, European Outlook, #47:

Capitalism relies on unmoored physical movement, tenuous interpersonal connections, and sensual whim for its sustenance and has thus both facilitated the historical march of irony and provided a system of nostalgia to act as an opiate by which to provide temporary relief from the agony of meaninglessness. By disseminating palliative symbols and profiting on access to them, this system thrives and immobilizes white populations by reducing their understanding of history to false inevitabilities, superficialities, platitudes, and decontextualized assertions. Our histories, both personal and collective, become a collection of sounds, images, and texts to be bought, sold, and traded based on the emotional appeal of any particular example. There is no need for order, no need for context, and no need for contemplation. All that is required is a desire for temporary escape from the conditions maintained by capitalism.

Inherent in the practice of nostalgia is a search for meaning coupled with the unavoidable psychological tendency to mark the passage of time. These are neither unhealthy nor unnatural impulses on their own but under capitalism, as connections to "blood and soil" weaken, they take on a greater significance and work in concert to manufacture a toxic individual and collective mental state. Rather than producing minds that are energetically oriented towards the future, they produce minds mired in the past, emotionally dependent on the avoidance of reality, trapped by delusions of resurrection and romance. Whole populations of people are reduced to immobility and blind acceptance of whichever way the sociopolitical winds are blowing by dwelling on what are, somewhat paradoxically, calming images of defeat. The system of nostalgia preys on these vulnerabilities. Parasites will always take advantage of easily manipulated biological drives and psychological urges.

It is important, however, to make the distinction between historical memory and nostalgia. Historical memory — so crucial to all nationalisms — is an understanding of history as a part of a living, vital, forward-moving process. It is the integration of the essence of past collective experience into the present. It is the use of history to more deeply understand those forces which act upon groups in the present and which propel history forward. That is to say, it is a sense of history that enables the creation of history. Nostalgia, on the other hand, is a pathological obsession with turning back the clock, of venerating lost eras, of dreaming of racial or civilizational regeneration minus action. It is an inherently reactionary and therefore counterproductive orientation.

In a healthy society, the weakness of nostalgists is marginalized by the vitality of the society itself. After all, it is hard to utterly devote oneself to a romanticized past if that past is no more vital than the present. But under the capitalist order, in which the temporary has more value than the eternal, the trivial is prioritized over the meaningful, and every day brings some new example of social degradation, nostalgists — through little fault of their own, it must be said — blossom and are able to infect the masses with their weakness and indeed are rewarded for doing so. What would have been relatively simple and harmless reminiscences in a healthy society become a state of being in an unhealthy society. This leads ultimately to pessimism and political paralysis. If one's worldview is based on a return to a romanticized past, one will be doomed to failure and misery. Time moves in only one direction.

Instead of an adventurous life, nostalgia begets a safe life. Instead of engagement, nostalgia rewards retreat. Instead of optimism, nostalgia promotes pessimism. Each of us has witnessed the many years of media corporations and socially acceptable public figures reminding whites that we will become minorities in our own lands and that we should warmly embrace this fate. This message is, of course, fairly direct. But working alongside this message is this highly profitable system of nostalgia which temporarily soothes any discomfort. "You, white man," we are told, "are going to be a minority but please just watch this television show rerun, listen to this classic rock band, enjoy this old film and forget about it." Not only does nostalgia offer an escape from reality but upon return — after the high has worn off — one's sense of loss will be heightened. The chasm between the idealized past and unsatisfactory present seems to become increasingly insurmountable. We are conditioned on all sides to accept our demise, directly and indirectly. And we pay good money for this conditioning.

There is little under capitalism that cannot be bought and sold. The natural impulses of the human mind to memorialize its own existence and seek spiritual value provide the capitalist with opportunities to feed on our meaninglessness, on our discomfort in this world, on our desire for a better place, on our loss of hope and energy. Helpless, hopeless, and drugged by the omnipresent symbols of our planned fate, the capitalist is able to work freely with little resistance. The real engines of history become buried under layer upon layer of textual sludge. The system of nostalgia offers for sale an impossible dream which destines the buyer to political impotence and spiritual impoverishment.
CNBC, "Mueller Is Now 'Untouchable' After The Manafort Indictment: Former US Attorney", 30 Oct 2017:

John Lauro, former U.S. Attorney on the scope of the indictment:

"It's very aggressive." While it doesn't have anything to do with the campaign yet, it is a historical indictment that includes money laundering, failure to register as a foreign agent and conspiracy against the United States.

"And they threw in something at the end there which was very significant - at the very end an item about his son-in-law. They are going to press him to no end. They are going to pressure Paul Manafort to flip or cooperate [like the prisoner's dilemma?]. Absolutely"

"The significance of this indictment is that it gives Mueller cover going forward, nobody's going to touch him because Paul Manafort is under indictment. And this gives him opportunity to press Manefort for information."

[When you say nobody's going to touch him, what do you mean?]

"He can't be fired by the president of the United States, there's no way, this indictment is significant because going forward nobody is going to even suggest that the investigation should stop or that Meuller should be relieved of his duties."

"Because Paul Manafort is under indictment now, the investigation is moving forward, Trump would be impeached the next day [for obstruction of justice] if he tried to remove Mueller."

"Mueller is now untouchable as a result of this indictment. That's the significance of it."

[You've actually got two guys under indictment, Manafort and Gates, setting up another prisoner's dilemma as they could turn on one another]

"Right, right."

"And here's how the conversation goes: Mr. Manefort, you're facing a long time in jail. Your son-in-law could be implicated, we're ready to indict your son-in-law as well, what are you going to give us in return? What are you going to talk about? Whether its the Trump administration, other business deals or the campaign itself?"

[and they're saying the same thing to Rick Gates as well?]

"Absolutely, that's going on right now."

"It's very specific: they call it a 'speaking indictment', and prosecutors do that in order to signal to the defense that we have a powerful case against you."

"This is actually a long standing case against Manafort that Meuller picked up because it allows him to squeeze Manafort and Gates."

"The government acts slowly, but when they do, they've made sure to button-down every hatch."

"The indictment sends a message to everybody that 'we're serious.' There's going to be a lot of pressure on Manafort. I suspect that there's going to be other indictments as well; anybody who is the subject of a federal investigation, with dozens of FBI agents and sixteen of the most skilled prosecutors, good luck to you."