Majorityrights News > Category: Muslim Incursions
...he gets the wrong answer, of course. Garbage in means garbage out:
Emile Bruneau recently invited Muslim students and staff at the University of Pennsylvania to help him figure out one of the most pressing questions of our time: How can we stop despising each other?
Bruneau wanted to know more about what kind of arguments effectively combat common prejudices: that Muslims are terrorists, that they don't want to assimilate, that they are intolerant and hate American freedom. Liberals often believe that Muslim women are oppressed. He enlisted members of the Muslim Students Association to look for videos they thought might prove persuasive. He thought firsthand experience with discrimination might be helpful. (He's also working with former white nationalists.) He was looking, he told them, for "individualized psychological medicine."
What worked best was a "very cerebral" video from Al Jazeera in which a Muslim woman said blaming all Muslims for terrorism was like blaming all Christians for the actions of Westboro Baptist Church or the KKK.
The question to ask is not, "how can we bridge our divides and induce Abrahamic religions and peoples to accept one another?"
It is rather to ask, "how can we disabuse people of Abrahamic religion and its universal imperialism in order to defend ethno-nationalism and human ecology against it; and failing completion of that task, contain its extant effects on people; keep our sane interests from being affected by its intransigent elements and lingering influences?"
Communicology is a fascinating and eminently useful discipline that we will be applying here at MR - correctly, unlike this effort from the Annenberg school. Nevertheless, there are some interesting take-away propositions here - notably, that Americans are low information decision makers, therefore equipping them with particularly helpful analogies for them to rationalize their coming to a position we like for them (in our case, we would want them to come to a natural and healthy ethnonationalist position for them and their people) is liable to work better than emotional appeals, despite a commonly ascribed-to school of thought which holds emotions to be the effective means to that end.
Philly.com, "Penn professor uses science to bridge the political divide", 2 April 2017:


Emile Bruneau studies conflict between groups and how to combat prejudice at the University of Pennsylvania's Annenberg School of Communication.

Emile Bruneau recently invited Muslim students and staff at the University of Pennsylvania to help him figure out one of the most pressing questions of our time: How can we stop despising each other?

Muslims and Christians may have been the groups he had in mind that day, but Bruneau, a child of California hippies who took an unusual route to Penn's Annenberg School for Communication, ultimately has broader goals in mind. What if there is a psychological key that could defuse the animosity between hate-filled groups around the globe? That includes U.S. Republicans and Democrats, who, his research has found, are almost as alienated from one another as Palestinians and Israelis. The only difference, he said, "is that we're not actually killing each other."

Most of us think the antidote to hate and close-mindedness is emotional. But, so far, Bruneau's research shows that the way to the mind is not necessarily through the heart. In fact, he believes, the way to the heart is through the mind.

Bruneau wanted to know more about what kind of arguments effectively combat common prejudices: that Muslims are terrorists, that they don't want to assimilate, that they are intolerant and hate American freedom. Liberals often believe that Muslim women are oppressed. He enlisted members of the Muslim Students Association to look for videos they thought might prove persuasive. He thought firsthand experience with discrimination might be helpful. (He's also working with former white nationalists.) He was looking, he told them, for "individualized psychological medicine."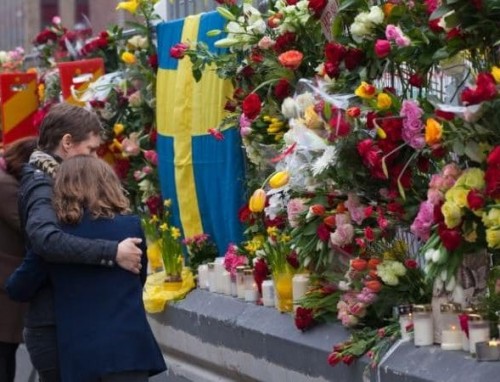 A Briton was among four killed in Stockholm terror attack
Telegraph, "Stockholm terror attack: four reported dead as hijacked truck ploughs into pedestrians," 7 April 2017:

Truck is hijacked and driven into Stockholm department store

At least four reported dead and many injured after terror attack

Witnesses report hundreds of shoppers running for their lives

Swedish capital goes into lockdown and central station evacuated

Swedish Prime Minister: Everything indicates this is terrorism

EU's Jean-Claude Juncker: Terror assault is attack on us all

Crash comes after trucks used in Nice and Berlin atrocities

At least four people are reported dead and many more injured after a terror attack that saw a hijacked lorry plough into pedestrians outside a Stockholm department store
Visigrad Post, "The Visegrád Group Will Not Yield to Blackmail, and Hungary Strengthens Anti-Immigration Policy", 28 March 2017: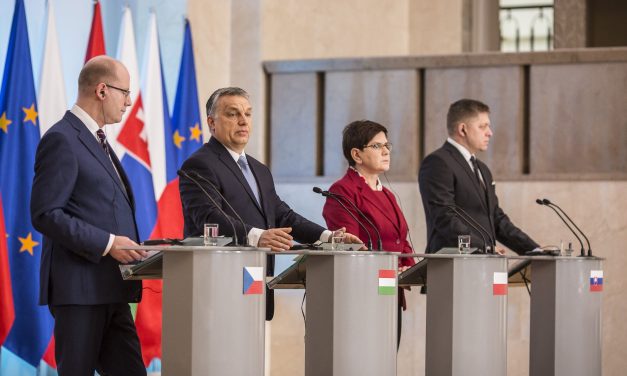 Poland, Warsaw – The leaders of the Visegrád Group, meeting in Warsaw on Tuesday (March 28th), denounced with one voice the European blackmail and diktat over them regarding migration policy.
The four prime ministers strongly opposed the idea of ​​linking the distribution of EU funds to the EU's migration policy.
"The idea of ​​linking the funds due to us from the EU with migration policy is bad. Together as the Visegrad Group, we cannot be intimidated, "Hungarian Prime Minister Viktor Orban said at a joint press conference with his Czech counterpart Bohuslav Sobotka, Slovakian Robert Fico and Polish Beata Szydlo.
"The Visegrad Group, including Poland, will never accept this blackmail, nor be dictated conditions. We are saying clearly that the migration policy that has been followed up until now by the EU has not proved its worth, and we must learn from it, "Szydlo insisted.
Hungary continues anti-immigration policy
On the same day, the law allowing detention of illegal immigrants and asylum-seekers entered into force in Hungary. "Hungary is now in a position to respond even if the agreement between the EU and Turkey fails. We are able to stop any wave of immigration on the Serbian-Hungarian border, "Orban said, adding that "the Austrians and Germans can now sleep peacefully."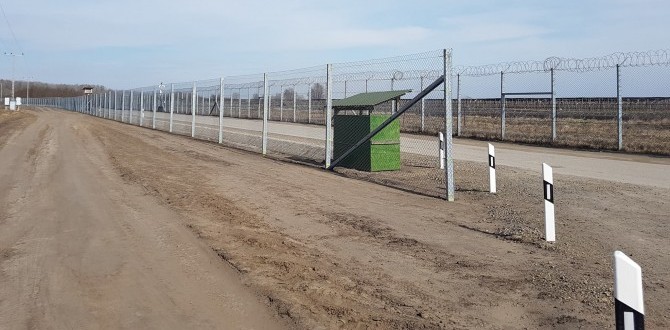 The second fence will be completed by summer, the Hungarian Interior Ministry said.
It is important to note, however, that migrant detention centers are not prisons. Placed on the border, asylum seekers and illegal immigrants are allowed to leave for Serbia at any time, if they do not wish to follow the legal procedures for entering into Hungary, Schengen and the European Union.

Classical liberals make a two-paragraph declaration of obsolescence
No one ever thought that classical liberals would ever get around to actually acknowledging that they are fine with getting you and your family killed by roving bands of Islamic 'migrants' who are permanently conducting hijra for the past 1400 years and are always looking for a new location to park their reactionary socio-economic caravan of rampant misogyny, homophobia, mestizaje and genocide, but here it is:
Charles Johnson / FEE.org, 'Why Free Immigration is a Right', 30 Mar 2017:

Well good God, of course it is morally wrong for nations to pursue their "self-interest" in anything, and especially in border control policies. People have self-interests that matter, morally; nations do not. Nations are toxic hellholes of false identity and purveyors of monstrous political violence.

Nations are not rational people; they are not free associations or contractual agreements; they are unchosen, coercively assembled collectives, whose interests are typically an abortion of, if not an outright war against, the moral interests of individual people which actually deserve to be cultivated, practiced and respected. For anyone committed to individual liberty, a nations' "interests" deserve no notice at all except to trample them underfoot.
So, there is that. That happened. A classical liberal man actually wrote those paragraphs, and he was not intoxicated when he wrote them.
That excerpt really is basically a two-paragraph declaration of ideological obsolescence on the part of classical liberalism.
Apparently if you pre-emptively use force so as to prevent your enemies from pillaging your lands and killing your family, that makes you 'a bad person' or something. Crucially though, it also happens to make you a winner, which I think is the most important thing.
Separately, Charles Johnson is indeed correct when he says that nations are 'coercively assembled collectives' which wage 'outright war' against 'the moral interests of individual people'. The process of state formation is indeed an inherently violent array of actions from which all other actions of the state cannot be extricated, and the law itself is essentially an opinion with guns and detention facilities behind it. That is completely true.
With that said, though. Does anyone actually care?
Literally nobody even cares, so whatever
When asked to choose between the 'liberty' to have some individuals make moral choices in complete chaos and uncertainty, versus the 'monstrous political violence' of the state which creates stability and guarantees the safe existence of the people from which actual prosperity flows, the people should always choose the state.
Liberty has to be properly understood as not 'freedom from', but rather 'freedom to'. The task of the state is to steer a course that allows for the flourishing of prosperity without undermining the social-economic position of the dominant class which creates and reproduces state power, and without significantly undermining the ethnic composition of the people within the jurisdiction of the state's territory, as genes are a productive force and as such are a factor in the creation of the prosperity atop which the state subsists.
Talking to the invaders is useless
If someone virtue-signalled to Arabs through enacting lax border policies and then framed it as an act of kindness in the social media domain in the hopes that this would somehow smooth integration (still a stupid idea, of course, as integration is a stupid idea), it would actually be just liberals signalling to other liberals in a de facto echo chamber, because Arabs actually barely find time to read their own Arabic print media much less finding time to read English language in the social media domain. This is a fact that is known among most security consultants and among almost anyone who has ever been involved in Information Operations in Mesopotamia after 2003. 'The Arab man in the street' does not read. The Arab guy in the street has a political understanding gleaned from the oral pronouncements of his local Imam, a surface level understanding of current events from Arab language television, and a tangle of mutually contradictory conspiracy theories shared orally or across social media. In the case where social media is used, engagement-rates among Arabs are low, which is to say, they do not actually click links.
Almost 100% of the hearts and minds 'messaging' that classical liberal thinktanks who are trying to 'defend values' have engaged in, has actually been sent into an echo chamber of Europeans and Americans congratulating each other for crafting increasingly sophisticated narratives which all point toward strategically stupid conclusions which undermine European security.
Meanwhile, the mostly male Arab Muslim migrant wave has been ignoring it all while sitting in an ideological trash dumpster of misogyny and homophobia, as they despise all the progressive gains that have been made in regions of the world other than theirs. They have no respect for any other ethnic group and they believe that it is their mission to demographically infest the whole planet.
Safe beneath the watchful eyes
Without security there can be no real freedom. Most people know this almost instinctively, and that is for example why the United Kingdom's referendum on membership of the European Union delivered up a 'Leave' result.
The British people have displayed a revealed preference for the untrammelled full spectrum dominance of the British security state led by Theresa May and Amber Rudd, rather than a European Union which has fallen under the de facto control of Angela Merkel.
We can conclude from this that the British people enjoy actually winning at counter-terrorism more than they enjoy virtue-signalling to a foaming tide of Arab Muslim 'migrants' who can barely find time to read their own Arabic print media much less reading English in the social media domain.
The British people don't actually believe in classical liberalism. They believe in being real people. And that is a reason for optimism.
Classical liberal 'freedom' supposes that individuals can be abstracted from their origins, their environment, the context in which they live and where they exercise their choices, that is to say, abstracted from everything that makes them who they are specifically, and not someone else. It supposes that the individual is always prior to her ends. However, there is nothing that can prove that the individual can apprehend herself as a subject completely free of any allegiance, free of any form of determinism. There is no reason why she would prefer that form of 'freedom' over any other social good. Such a conception ignores commitments and attachments to clans or spiritual sects, bonds of blood and soil, long-term economic class interests, and the fact that nations are the deepest and most enduring source of political experience. Classical liberal 'freedom' is a purely formal conception, which is completely incapable of capturing the rich tapestry of what a real person is.
The real person seeks 'love' and 'eternity'. 'Love' is the wish that someone or something should continue to flourish forever, or at least, that they should 'get the last word' in the world before the story of humanity ends. In that sense, love is a desire to pursue victory and create a meaning where there was originally none. When standing alone, the individual is always defeated and approaching death alone is the most final of all defeats. But while death is a threshold which must be crossed and can only be crossed alone, it does not have to be approached alone. If the individual can pool her identity with the group, so that she becomes one with the will of the group as it solves the historical tasks which have been placed before it, then she is all-seeing and all-knowing forever and ever—capable of knowing what she is, and what she can become. She is really free and has attained 'eternity'.
Victory becomes attainable. We become the gendarmes who protect the actualisation of eternal love so that others can become part of it. We never die because this empire never dies, as it is constructed not only in the physical domain, but is also fortified in the domain of the mind. As such, we are expected to fight eternally for it.
We are not afraid of the conflicts that lie ahead and we are not sorry about anything.
Because love will emerge victorious over terror.
Kumiko Oumae works in the defence and security sector in the UK. Her opinions here are entirely her own.
Reuters, "Polish PM draws link between London attack and EU migrant policy", 23 Mar 2017:

Poland's prime minister drew a link on Thursday between an attack in London targeting the British parliament and the European Union's migrant policy, saying the assault vindicated Warsaw's refusal to take in refugees.


Poland's Prime Minister Beata Szydlo holds a news conference at the end of a European Union leaders summit in Brussels, Belgium, March 10, 2017. REUTERS/Yves Herman

Five people, including the attacker, were killed and about 40 injured on Wednesday after a car ploughed into pedestrians near the British parliament. Police believe the attack was "Islamist-related", but have given no details about the attacker, who they say was acting alone.

Poland's right-wing, eurosceptic government has refused to accept any of the 6,200 migrants allocated to it under the European Union's quota scheme that is designed to share the burden of taking in the large numbers of migrants and refugees who have come to Europe over the past two years.

"I hear in Europe very often: do not connect the migration policy with terrorism, but it is impossible not to connect them," Polish Prime Minister Beata Szydlo told private broadcaster TVN24.

Earlier this week the EU's migration commissioner, Dimitris Avramopoulos, on a visit to Warsaw, warned member states against failing to host refugees to help alleviate pressure on frontline states bearing the brunt of arrivals across the Mediterranean.

"The commissioner should concentrate on what to do to avoid such acts as yesterday in London ... Poland will not succumb to blackmail such as that expressed by the commissioner," Szydlo said.

"The commissioner is coming to Warsaw and trying to tell us: you have to do what the EU decided, you have to take these migrants .... Two days later another terrorist attack in London occurs," she said.

The leader of Szydlo's ruling Law and Justice party (PiS), Jaroslaw Kaczynski, said back in 2015 that refugees could bring diseases and parasites to Poland, which is staunchly Roman Catholic and has very few Muslim immigrants.

The migrant issue is just one of several over which Poland is at odds with the EU.

Also on Thursday Szydlo said Poland might not accept a declaration EU leaders are due to endorse in Rome this month that will chart the bloc's course after Britain leaves unless it addresses issues Warsaw considers crucial.
Breitbart, "EU Says They Can Force All Members, Including Poland, to Take Migrants", 21 March 2017:

WARSAW, Poland (AP) — The European Union's commissioner for migration says there are ways to make all EU members states comply with the program of relocation of migrants among them.

Dimitris Avramopoulos made the statement Tuesday in Warsaw, where he is visiting the growing European border guard agency, Frontex.

Poland is refusing to accept migrants, arguing they are chiefly economic migrants, not war refugees, and may potentially pose a threat.

The relocation plan is intended to ease the pressure on countries that have taken the brunt of the migrant wave: Italy and Greece.

Without naming Poland, Avramopoulos said the EU has the "tools, the means and the power" to convince all members to comply and will make an assessment of response by the end of September. He mentioned no sanctions.
Avramopoulos

Since 1 November 2014 he is serving as EU Commissioner for Migration, Home Affairs and Citizenship in the Juncker Commission.

Avramopoulos has a friendly relation with the Turkish President Recep Tayyip Erdoğan since they were Mayors of Athens and Istanbul respectively. He is deemed one of the main proponents of Greek-Turkish rapprochement.


The New Observer, "Erdogan: Turks Must Outbreed Whites", 18 March 2017:

Turkish President Recep Tayyip Erdogan has called on Turks living in Europe to have at least five children so that they can outbreed whites and take over the continent—and in that way become "the future of Europe."

There are at least 7.8 million Turks in Europe, and very likely more who have become European citizens and are thus no longer counted as "Turks" by the deliberately race-denying liberal governments.

Erdogan made his call for the racial colonization of Europe by Turks while campaigning last week in the city of Eskisehir for a referendum that would usher in a presidential system and enhance his powers.

Erdogan's comments were made in reaction to moves by the governments of Germany and the Netherlands to outlaw Turkish election meetings in those counties.

The Dutch government prevented a Turkish minister from addressing a crowd in Rotterdam, and later used water cannons to disperse Turkish demonstrators in the city after they turned violent.

On Friday, Erdogan told Turks in Europe that they must "Go live in better neighborhoods. Drive the best cars. Live in the best houses. Make not three, but five children. Because you are the future of Europe. That will be the best response to the injustices against you."

Erdogan has also accused the Dutch government of state terrorism, acting like "Nazi remnants," and having a "rotten" character.

In addition, Turkey's interior minister, Suleyman Soylu, said last week that the EU was "playing games" to prevent Ankara from becoming strong, and that Turkey could send 15,000 "refugees" a month to Europe to "blow its mind."
Visigrad Post, "V. Orbán: "Hungary is in a State of Siege", March 2017:

Hungary – Migrants are detained, police and army reinforced, and a second fence set up at the border. There is less talk of migrants arriving through the Balkans, yet Hungary is getting ready for a new wave. For Prime Minister Viktor Orbán, Hungary is in a state of siege.

Hungary "shouldn't risk changing the basic ethnic character of the country," he recently reaffirmed during an intervention at the Hungarian Chamber of Commerce and Industry, convinced that this would lead to a " depreciation of its value "and to "chaos ".

"How to do this?" he asked. "First, by preserving ethnic homogeneity. One can say such things now, which you would have been executed for during the past few years, as life has proven that too much mixing causes trouble," he said.

However, the Hungarian Prime Minister is not opposed to immigration, despite everything. And he is even more in favor of immigration — if it comes from Europe. Whether it is Ukrainian from the Eastern part of the country, or Westerners in Budapest. His recent remarks inviting with a note of sarcasm the Western refugees in Hungary did not pass unnoticed.

On the other hand, Viktor Orbán is firmer than ever on non-European immigration, and in particular illegal immigration.

Hungary in a state of siege

The border barrier, erected during the summer of 2015, is being reinforced by a second fence. Equipped with various electronic devices to improve the surveillance and reactivity of the territorial protection forces, this second barrier should make the border impermeable. This is at least what the Hungarian government hopes, fearing a new wave of migrants.

"We can not take it easy, now we are also in a state of siege, and even if the migratory wave has diminished, it has not stopped," said Prime Minister Orbán in front of new police recruits who took the oath to defend Hungary at the risk of their lives, if necessary.

For the strong man of Budapest, security is the precondition for Hungary and Europe to have a bright future. Security, and the rule of law.

"Laws must apply equally for everyone, also for those migrants who come here, and no kind of foolish human rights mumbo jumbo can overwrite this."

"Immigration is the Trojan horse of terrorism," recalled Mr Orbán. "We can not count on Brussels and on the European Union. They only make the task harder for us. We can only rely on ourselves," he said in front of the young recruits of the border hunters.

New treatments of migrants

Hungary has also taken it upon herself to openly contravene certain international conventions, as evidenced by criticism from the EU and the UN. But this is fully assumed.

Henceforth, Hungary systematically expells any clandestine intercepted on her soil. Their return to Serbia is automatic. Asylum seekers are now detained in closed centers, where they are housed in containers, in order to prevent fraudsters from using this procedure only to enter the EU and then to continue their illegal journey, as did almost unanimously the "asylum seekers".

Meanwhile, the globalist press is trying to pass off the Hungarian guards as sadistic and malicious torturers, using "proof" like photos and testimonies of migrants in Serbia. But this new, unfounded and disproportionate attack will not affect the government, strongly supported by the Hungarian population on the issue of migration.

According to Viktor Orbán, Hungary is today one of the safest countries in Europe. And he intends to preserve this asset in order to lead the country towards the economic revolution he intends to undertake.