Majorityrights News > Category: Mulatto Supremacism
TNO, "US Black/Jewish Alliance—But Not in Israel", 17 Jan 2017:

The Jewish supremacist "Foundation for Ethnic Understanding" and the Anti-Defamation League have called for a new alliance with blacks against Donald Trump—but in Israel, which both organizations support, black "refugees" are locked up and deported in order to preserve the "Jewish nature of the state."

According to a report in the Jewish Forward newspaper ("Why Jews Must Fight for the Civil Rights of Muslims," January 9, 2017), Rabbi Marc Schneier, the president of the Foundation for Ethnic Understanding, said that:

"As we celebrate the birthday of Martin Luther King Jr., American Jews should reflect anew upon the epic struggle he led to free African-Americans from the shackles of bigotry and take pride in the singular role played by the Jewish community in support of King and African-Americans."

Rabbi Schneier continued by saying that

"As we await the advent of the new Trump administration, it is more important than ever for our community to reconnect with that uplifting chapter in American history half a century ago," and that to this end, "American Jews in 2017 must resolve that we will continue to speak out openly and assertively in support of the principle that Americans of all faiths and ethnicities — including Muslim Americans — must be accorded full civil rights and religious freedom as guaranteed by the U.S. Constitution and Bill of Rights."

Finally, Rabbi Schneier says that in "recent weeks, many rabbis and Jewish leaders have vowed that if the new administration institutes a Muslim registry, they themselves will be among the first to sign up for it."
Cédric Herrou, arrested for smuggling migrants to his Alpine farm

Vice News, "On trial for helping migrants: French farmer faces charges for helping migrants cross the Italian border", 5 Jan 2017:

A farmer in southern France who smuggled migrants across the country's border with Italy is waiting to discover his sentence after being prosecuted this week for his actions.

Hailed a hero by many in Europe, denounced by others, 37-year-old Cédric Herrou estimates that so far he has helped more than 400 migrants stuck in Italy pass into France.

Herrou drove the migrants across the border in his van – the same van he uses to deliver eggs in his tiny Alpine village – deftly avoided police checkpoints using mountain lanes, and later provided shelter at his hilltop farm.

VICE News followed Herrou in the autumn, when he opened a temporary refuge housing 53 migrants in a derelict government building high in the Alps. With 15 people already at his home, he'd run out of space. Herrou was arrested just days later and on Wednesday went on trial in Nice for smuggling migrants.

The case typifies the region's struggle to resolve the migrant crisis and the public disagreement over how to handle it; drawing hundreds of demonstrators sympathetic to his cause to the court steps.

Herrou is the most prominent member in a migrant-helping collective formed in the valley village of Breil-sur-Roya. Their activities are well-documented by the local press and – until the arrest – they were tolerated by authorities.

"It is dangerous," he told us, shortly before he was detained. "I expect many people would want my arrest. But we are well organized… and the law is completely absurd, and stupid."

More than 170,000 mostly African refugees and migrants reached Italy in 2016, according to the United Nations High Commissioner for Refugees (UNHCR). Many paid traffickers to pack them into trucks for the long drive across Libya and the Sahara. Almost all clambered aboard the now emblematic rusting vessels which risk disaster to cross the Mediterranean Sea to Italy. But very few intended to remain there.
Diversity Macht Frei, 5 Jan 2017:


Alex Cioni, leader del Comitato Prima Noi, condannato dal Tribunale di Vicenza a 5 giorni di galera e 1.310 euro di ammenda per manifestazione non autorizzata.

Virtually every day, when I read Italian patriot sites, I see stories about asylum seekers, mainly sub-Saharans, staging spontaneous demonstrations, blocking traffic, holding up hand-scrawled placards protesting about something or other, usually the quality of the food they are given. Usually I don't even bother posting articles about these incidents here, because there are simply too many of them.

Sometimes the police divert traffic so the invaders can carry on their protests undisturbed; sometimes they talk to them and persuade them to return to their accommodation; they almost never arrest them unless the invaders physically attack them. But here we have an incident where a small group of Italian patriots gathered and held up banners for a few minutes at a hotel that had been marked as a future asylum centre. And were charged and convicted for doing so. The incident in question is shown in the video above. Their banners say things like "Stop fake refugees. Stop the Asylum Industry".

Five days in prison and a fine of 1,310 euros. This is the penalty imposed on Alex Cioni, leader of the Prima Noi Committee, by the Vicenza Tribunal His offence was to have demonstrated in front of a hotel marked as a future reception centre for migrants to show his disagreement with the arrival of the refugees.

The incident took place last 17 July when some representatives of the Prima Noi Committee displayed a banner and placards in front of the glass door in the Hotel Eden in Schio, expressing their unhappiness about the announced arrival of a substantial number of asylum seekers. An unauthorised demonstration, because - according to the judge - no request had been made in advance to the authorities responsible for public security.

Cioni was convicted for this reason, although the sentence was suspended because he had no criminal record. "The complaint filed by the Digos officials and the related judgement from the tribunal in Vicenza," said the Committee management, "represents an unequivocal clumsy attempt to intimidate our activity."

"A banner in a private place is not a demonstration for which reason the conviction for demonstrating is absurd," the person involved explained to the Alto Vicentino Online. "It makes no sense to call an initiative like ours a demonstration, lasting only a few minutes. It is clear the incident has been instrumentalised." Cioni will file an appeal however
TNO, "Germany: 3,000 Sex Attack Victims in 2016", 4 Jan 2016:

Third World invaders pretending to be refugees in Germany preyed upon 2,000 adults and 1,000 children in 2015, a new study by monitoring group XZ Einzefall has shown - at least 1,964 of the sex attacks were serious,

The true number of attacks and victims is much higher, because police are under orders to withhold hundreds of reports and only respond if the media makes inquiries.

XY Einzefall is a German-based monitoring group which has carefully recorded every sex assault carried out in Germany since Angela Merkel opened that country's gates to the mass Third World invasion in 2015.

Their final report for 2016, which can be found in spreadsheet format here, reveals that reported incidents only total 1,964, consisting of at least 201 rapes, 1,559 sex attacks, and 204 sex attacks in public swimming pools.

Only incidents which were actually reported by the police, or which were reported in the controlled media, were added to the XZ Einzefall list. Their spreadsheet contains the links to the police and media reports.

Of the 201 reported rapes, at least 35 were minors, the study showed. Of the 1,559 sex attacks, 653 victims were minors, and of the 204 swimming pool sex attacks, 286 were minors.

This works out at nearly six serious sex attacks every day during 2016.

However, as XY Einzelfall points out in its study, these figures are merely the tip of the iceberg. Quoting a separate study in Austria, the groups said that "only a tiny fraction of all crimes are published as a police or media-report."

The Austrian study quoted compared complaints laid with the police to those reported by the police's media officers and those reported in the media. The difference was vast, the study said, finding that in Vienna, of the more than 200,000 complaints made to police, less than 2,000 police reports were actually published.

With regard to rape cases, the study found, of the 647 rapes reported to the police, only 15 were ever mentioned by police reports and media.

"For this reason," the study says, "the total number of crimes committed by migrants is much higher."

XZ Einzelfall also maintains an incident map which is regularly updated and which can be found here.
... as Recorded by Refugee Resettlement Watch


20 Dec 2016: Terror around the world in the past few days…no thanks to these three 'leaders.'

Pictures speak a thousand words….

How many of you remember that when Obama took office, Turkish President Erdogan was supposed to be his best (only!) friend among world leaders? Later, after she opened the gates to migrant Muslim invaders, Erdogan and Merkel became pals.

21 Dec:

Austin, TX mayor works with White House to welcome Syrians against official state position.
22 Dec:
Obama State Department approves 100 Syrian Muslims for West Virginia state capitol

Where were you WV Republican Senator Shelley Moore Capito and Republican Rep. Alex Mooney? Only two choices!—either asleep-at-the-switch or in support of this move by a local 'interfaith' group to be named a federal subcontracting agency for the purpose of beginning a new refugee resettlement site in the state. (Charleston previously received a few refugees through Catholic Charities, but no where near this scale).


Did Mooney tell this nice lady that he is supporting Syrian Muslim resettlement in the state capitol? Charleston is in Mooney's district. Photo: https://www.nationaljournal.com/s/57741

If Capito and Mooney had put up significant opposition, we would have heard about it and this decision might have turned out differently.

So why go ahead with this new site at the West Virginia state capitol?

For new readers we have followed the growing controversy in Charleston extensively for months, see here.
West Virginia is one of the Whitest (and poorest) states in The United States. It is also one of the most beautiful, at least where Massey Corporation has not strip-mined its mountain tops (and poisoned drinking water and given cancer to locals with that same operation).
21 Dec: 23 years after Black Hawk Down we admit Somali 'refugees' to US at highest rates ever

Here is the map of where they went (again these are the numbers for October 1, 2016 to December 10, 2016). This is the number for resettled refugees only:
Tanya Gersh has called upon Sherry Spencer to sell her Whitefish, Montana building.
Richard Spencer's mother, Sherry Spencer, had no intention of selling her Whitefish, Montana building until she received terrible threats, the threats she said came from Tanya Gersh, a local realtor with links to so-called "human rights" organizations.
According to Sherry Spencer, on November 22nd, Tanya Gersh spoke with her on the phone and she relayed that if Sherry Spencer did not sell her building that 200 protestors and the national media would show up outside - which would drive down the property value - until she complied. Gersh's other conditions included that Mrs. Spencer should publicly denounce her son in a statement written by the Montana Human Rights Network and that she make a donation to this organization from the sale of the property. As Gersh announced on Facebook, she was "spear heading" the campaign.
Gersh followed up on her conditions in a number of emails, which have been made public. She even shamelessly suggested that she act as Sherry's realtor! In other words, she and the local "human rights" organizations appeared to seek financial benefit from threats of protests and reputation damage. They also threatened tenants currently leasing space from Spencer's mom.
Sherry had no intention of selling her property in Whitefish until being harassed and receiving this pressure from Tanya Gersh, as leveraged by threats of protest from the anti-racist protest organizations - Love Lives Here and Montana Human Rights Network - apparently at her behest to serve three functions:
1) To punish her son for promoting White Nationalist sovereignty.
2) To profit her local real estate business by instigating Sherry to a fire sale of her property.
3) To profit liberal groups such as "Love Lives Here" through donation of sale proceeds to them or similar anti-racist organizations: which generally oppose the necessary practice of social classification and discrimination on the basis of those social classifications (a least as Whites may render them - as such, they call it "racism"); despite the fact that capacity for social classification and discrimination is humanly impossible to avoid and absolutely necessary for survival of and against certain human species; as well as a generally necessary practice in defense against predation in order to facilitate human and pervasive ecology.
The mother of white supremacist Richard Spencer claims she is suffering financially due to the backlash against her son's controversial views.

Sherry Spencer, who lives in Whitefish, Montana, said she is being forced to sell a building she owns in the small town because residents are rebelling against her son.


Sherry Spencer says she is being forced to considering selling the building she owns at 22 Lupfer Avenue (pictured), because of backlash against her son.

Richard Spencer shot to prominence last month when footage emerged of him delivering a 'hateful speech' at a white nationalist meeting held to celebrate Donald Trump's election win.

A video by The Atlantic taken inside the Ronald Reagan building showed Spencer, leader of the National Policy Institute, shouting, 'Hail Trump, hail our people, hail victory!' as some of the people in attendance lifted their hands in a Nazi salute.

He also claimed America belongs to white people, who he suggested are faced with the decision to either 'conquer or die'.

The speech drew intense criticism from the US Holocaust Memorial Museum, which said in a statement Spencer made: 'several direct and indirect references to Jews and other minorities, often alluding to Nazism.'

'He spoke in German to quote Nazi propaganda and refer to the mainstream media. He implied that the media was protecting Jewish interests and said, "One wonders if these people are people at all?"'

And according to Sherry Spencer, the criticism has been echoed by people in her hometown - where he son also has a business registered and visits regularly.

Sherry Spencer told KTMF she is selling a building she owns at 22 Lupfer Avenue, which she currently sublets. It houses a beauty salon and vacation rentals. She also runs a real estate business from the building.

'As painful as this is, I am exploring a potential sale of the building,' she said.

She also took aim at a local human rights group, Love Lives Here, and accused it of damaging her family.

'We are stunned by the actions of Love Lives Here, an organization claiming to advocate tolerance and equal treatment of all citizens, yet coursing financial harm to many innocent parties,' she said.

One of the strongest opponents to Sherry is local real estate agent Tanya Gersh, who said Spencer has backed her son and allowed him to spread his views.

'She is profiting off of the people of the local community, all the while having facilitated Richard's work spreading hate by letting him live and use her home address for his organization,' Gersh told the network.

Love Lives Here also responded to Sherry's remarks, saying it 'did not know what she (was) talking about'.

'We don't cause financial harm to anybody,' co-founder Ina Albert said, before going on to say the group does not have a specific problem with the Spencers.

'I don't know what (Richard) does when he comes here. But that is not our problem with Richard Spencer.

'It is the National Policy Institute and what that stands for and our town being smeared by his philosophy.'

The National Policy Institute was established in 2005 by Spencer, and it is described by the Southern Poverty Law Center as 'hate group'.

Gersh went on to call for Sherry to sell the building immediately, and then use the money to help human rights causes.

'(She) Could address this by selling the building, making a donation to human rights efforts, and making a statement in opposition to white supremacist ideas spread by Richard,' Gersh said.

Sherry Spencer also told the network she loves her son, but does not agree with his 'extreme positions'.


Sherry Spencer is pictured with her husband Dr. Rand Spencer at a benefit in April 2016
As Sherry Spencer writes:

These threats came from Tanya Gersh, a local realtor with links to "human rights" organizations Love Lives Here [Phone: 406-309-5678] and the Montana Human Rights Network [Phone:406-442-5506].

On November 22, Gersh and I spoke on the phone. She relayed to me that if I did not sell my building, 200 protesters and national media would show up outside — which would drive down the property value — until I complied. Gersh's other conditions included that I make a public denunciation of my son in a statement written by the Montana Human Rights Network and that I make a donation to this organization from the sale of the property. As Gersh announced on Facebook, she was "spear heading" the campaign.

Gersh followed up on her conditions in a number of emails, which I've just made public. She even shamelessly suggested that she act as my realtor! In other words, she and the local "human rights" organizations appeared to seek financial benefit from threats of protests and reputation damage.
* Yes, that's (((Klitchko))) in avid attendance, front and center.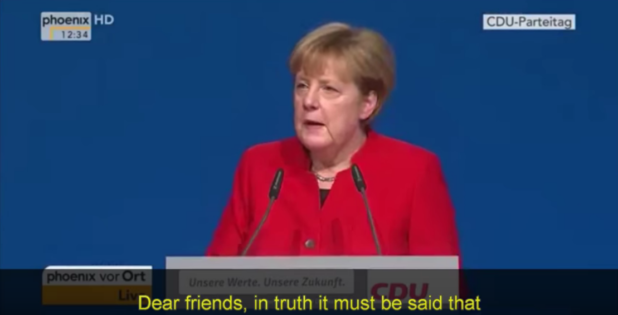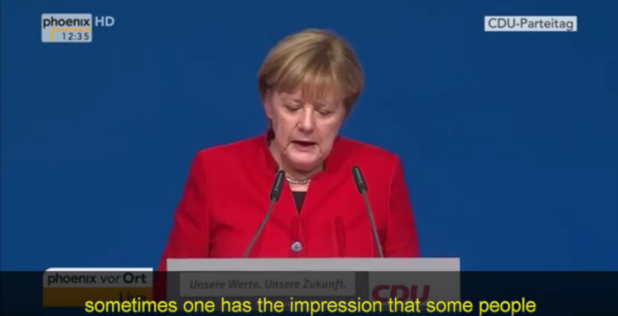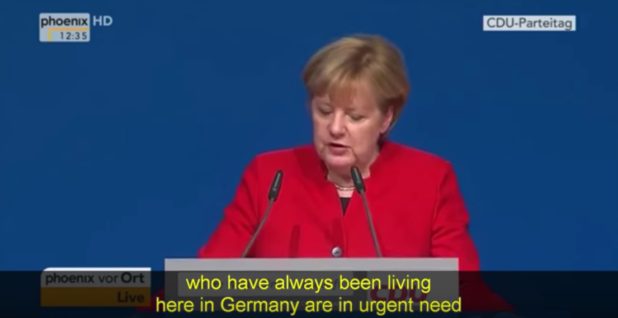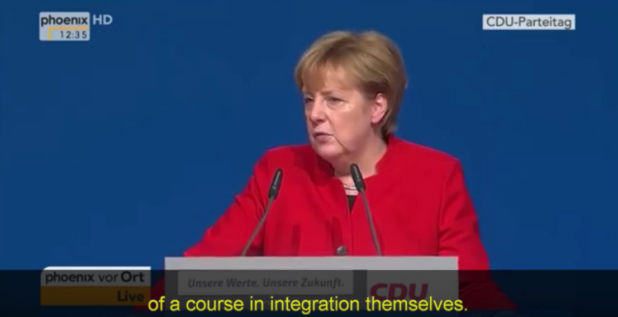 [...]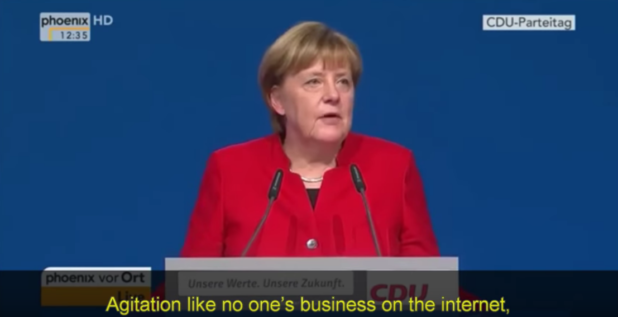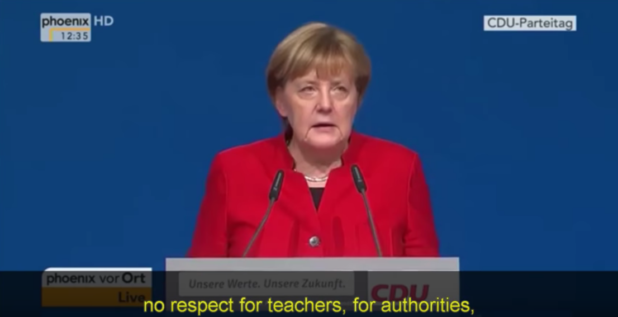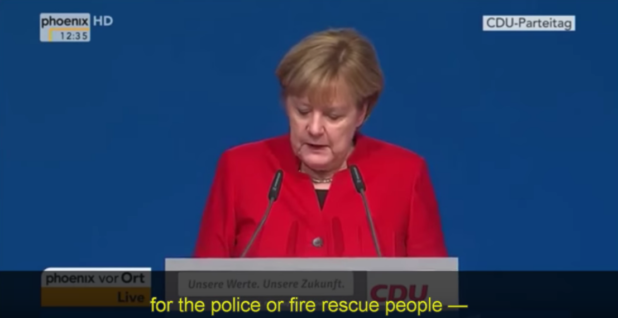 [...]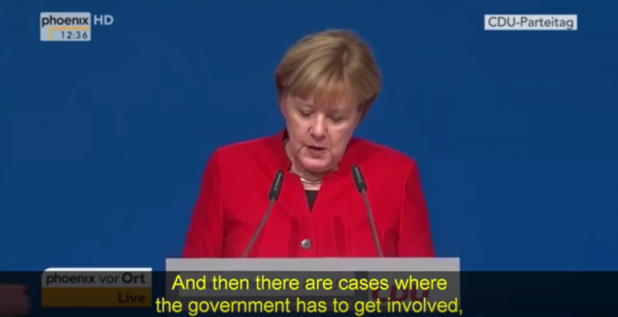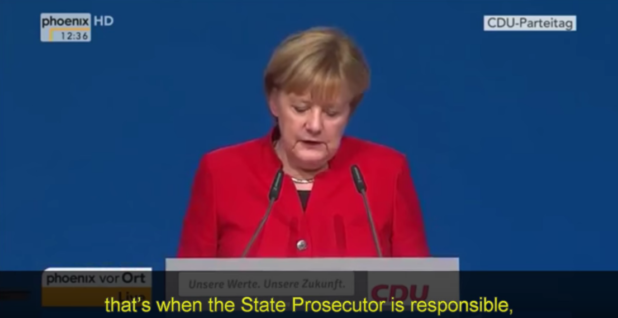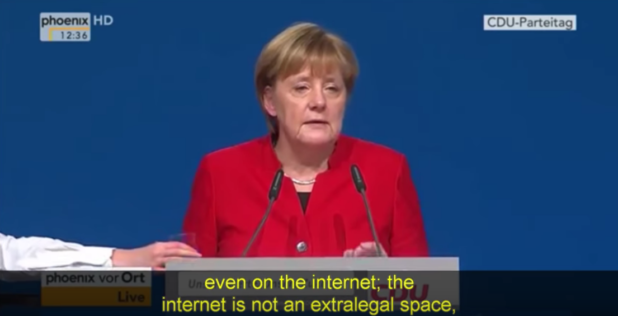 ..........
Zero Hedge, "Something Strange Is Taking Place In The Mediterranean", 4 Dec 2016:

For two months, using marinetraffic.com, we have been monitoring the movements of ships owned by a couple of NGOs, and, using data from data.unhcr.org. We have kept track of the daily arrivals of African immigrants in Italy. It turned out we were witness of a big scam and an illegal human traffic operation.

NGOs, smugglers, the mafia in cahoots with the European Union have shipped thousands of illegals into Europe under the pretext of rescuing people, assisted by the Italian coast guard which coordinated their activities.

Human traffickers contact the Italian coast guard in advance to receive support and to pick up their dubious cargo. NGO ships are directed to the "rescue spot" even as those to be rescued are still in Libya. The 15 ships that we observed are owned or leased by NGOs have regularly been seen to leave their Italian ports, head south, stop short of reaching the Libyan coast, pick up their human cargo, and take course back 260 miles to Italy even though the port of Zarzis in Tunis is just 60 mile away from the rescue spot.

The organizations in question are: MOAS, Jugend Rettet, Stichting Bootvluchting, Médecins Sans Frontières, Save the Children, Proactiva Open Arms, Sea-Watch.org, Sea-Eye and Life Boat.

The real intention of the people behind the NGOs is not clear. Their motive can be money, we would not be surprised if it turned out to be so. They may also be politically driven; the activities of the Malta-based organisation, MOAS, by trafficking people to Italy is the best guarantee that migrants will not show up on the Maltese shore. MOAS is managed by an Maltese Marine officer well known in Malta for his maltreatment of refugees 1). It is also possible that these organisations are managed by naive "do-gooders" who do not understand that offering their services they are acting like a magnet to the people from Africa and thus they are willy-nilly causing more fatalities, not to mention that their actions are destabilizing Europe.

How high-minded the intentions of these organisations might be, their actions are criminal as most of these migrants are not eligible for being granted asylum and will end up on the streets of Rome or Paris and undermine Europe stability raising racially motivated social tensions.

Brussels has created particular legislature to protect people traffickers against prosecution. In a dedicated section of an EU resolution entitled On Search and Rescue, the text states that "private ship masters and non-governmental organisations who assist in sea rescues in the Mediterranean Sea should not risk punishment for providing such assistance."2)

During the two months of our observation, we have monitored at least 39,000 Africans illegally smuggled into Italy, which was done with the full consent of the Italian and European authorities.

* * *

Ships permanently used by NGOs off the Libyan coast


The Phoenix is one of the two MOAS vessels. The ship is regularly spotted in the territorial waters of Libya. It is registered in Belize, South America. However, the ship is owned and operated by the Maltese to bring the immigrants to Italia. Website: MOAS


The Topaz Responder, a 51-meter custom-made emergency response vessel, which hosts two high-speed rescue launches. The ship is managed in combination with MSF. This is one of the three ferries that can transport hundreds of people at one go. The ship is registered at the Marshall Islands. Website: MOAS


Iuventa is registered under the flag of the Netherlands and owned by the German NGO Jugend Rettet. Website: Jugend Rettet.


The Golfo Azzurro is used by the Dutch 'Boat Refugee Foundation'. Golfo Azzurro operates under the Panama flag. The Boat Refugee Foundation charters the vessel for a symbolic price. Website: Bootvluchteling.


Dignity 1 is registered under the flag of Panama. We believe the ship belongs to Médecins Sans Frontières. Website: MSF


The Bourbon Argos, a ship of Médecins Sans Frontières. It is one of the three ships used to ferry people from the smaller vessels to Italy. The vessel is currently registered under the flag of Luxembourg. MSF.


The Aquarius is one of the many ships managed by Médecins Sans Frontières. It is registered under the flag of Gibraltar. Website: MSF.


The Vos Hestia search and rescue ship, chartered by the charity Save The Children, like many of the NGO vessels it is under the supervision of the Italian Coast Guard Website: Save the Children.


Proactiva Open Arms operates the Astral. We spotted the Astral many times in Libyan territorial waters. The ship disappeared on a regular basis from the AIS tracking websites. Website: Proactiva Open Arms.


The MS Sea-Watch I is owned by a Berlin-based organisation. It works closely with Watch The Med, a transnational network of people that fight against the European border regime, and demand a free and safe passage to Europe. Website: Sea-Watch.


The MS Sea-Watch II is owned by a Berlin-based organisation. It works closely with Watch The Med a transnational network of people that fight against the European border regime, and they demand a free and safe passage to Europe. Website: Sea-Watch.


The Audur is registered under the Netherlands' flag. We do not know to whom this ship belongs.


The MS Sea-Eye is owned by Sea-Eye-eV. Michael Buschheuer from Regensburg, Germany, and a group of family and friends founded the non-profit sea rescue organisation Sea-Eye e.V. Website: Sea-Eye.


The Speedy is a speedboat owned by Sea-Eye-eV. The ship is confiscated by the Libyan government. Website: Sea-Eye.


Minden is owned by the German organisation LifeBoat. The vessel is currently registered under the flag of Germany. Website: Lifeboat.


More information:

In October we discovered that four NGOs picked up people in the Libyan territorial waters. We have proof that these smugglers communicated their action in advance with the Italian authorities. Ten hours before the immigrants left Libya, the Italian coast guard directed the NGOs to the "rescue" spot: Full account "Caught in the act: NGOs deal in migrant smuggling"

The MOAS organisation has close links with the famous US military contractor "Blackwater", the US army and the Maltese navy. Full account: "The Americans from MOAS ferry migrants to Europe"

There is a full account about the ships involved: "NGOs Armada operating off the coast of Libya" and how people are encourage to come to Europe: "Death road to Europe promoted on the web"
Related Story at Majorityrights - A Bidge Too Near: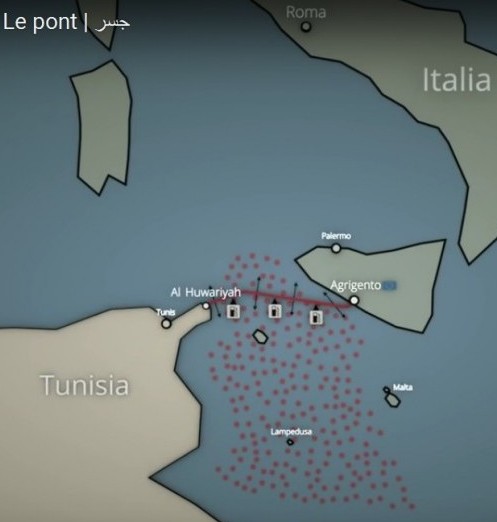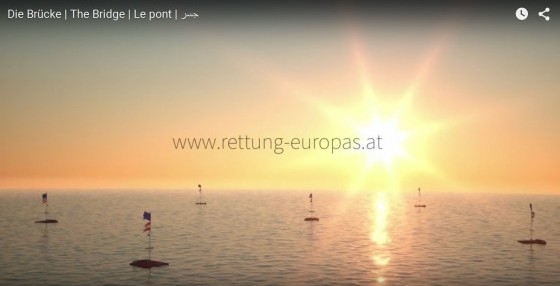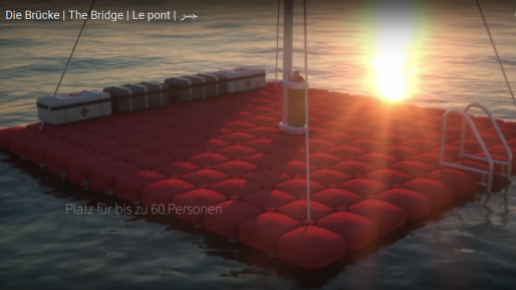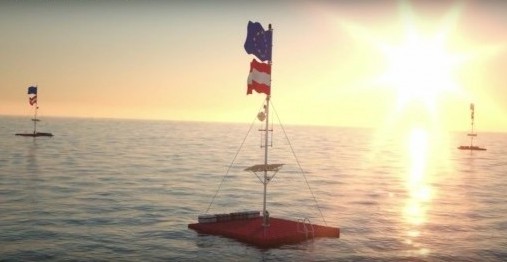 Website - Center For Political Beauty

The Center for Political Beauty is an assault team that establishes moral beauty, political poetry and human greatness while aiming to preserve humanitarianism. The group's basic understanding is that the legacy of the Holocaust is rendered void by political apathy, the rejection of refugees and cowardice. It believes that Germany should not only learn from its History but also take action.

The Center for Political Beauty engages in the most innovative forms of political performance art- an expanded approach to theatre: art must hurt provoke and rise in revolt. In one basic alliance of terms: aggressive humanism.