Majorityrights News > Category: Mulatto Supremacism

Evening Standard, "Hundreds of protesters clash with police as riots spread into Paris", 15 Jan 2017:

Hundreds of protesters clashed with police as riots spread into Paris on Wednesday night.

Tear-gas was used by police as rioting that originated in the suburbs spilled into the French capital around the Barbes Metro station, close to Gare du Nord.

It follows the alleged rape of a young black man, named only as Theo, by French police.

Protesters started fires and smashed windows, while there were reports of riot police being attacked and shops looted.


The riots have been triggered by the alleged rape of a young black man by police (EPA)

Fire crews raced to the scene to extinguish the blazes as police desperately tried to disperse the crowds.

There has been heightened tension in council estates in Paris since February 2 when a 22-year-old youth worker named Theo was allegedly beaten up, raped and racially abused by police.


Rioting that originated in the suburbs have spread into the French capital (REUTERS)

...and you get typical black behavioral pattern response: hyper-assertiveness.
Ibid: One unidentified officer has been charged with rape, and three more with assault since Theo was sent to hospital where he underwent emergency surgery.

Since the alleged attack there have been reports of police stations and squad cars being targeted, as well as patrols operating around France.


There has been heightened tension in Paris since February 2 (EPA)

President Francois Hollande, who has visited Theo, has appealed for calm.

Wednesday night's protest at Barbes was illegal as police refused to give permission for it.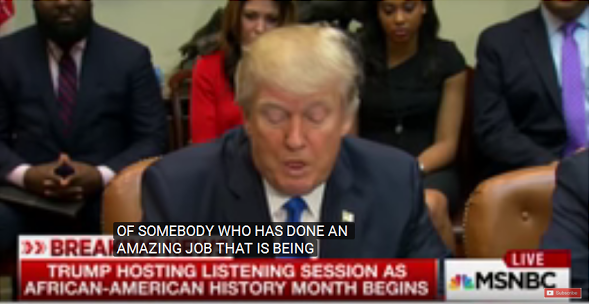 "Frederick Douglass as an example of somebody who has done and amazing job
.....that is being recognized more and more, I notice."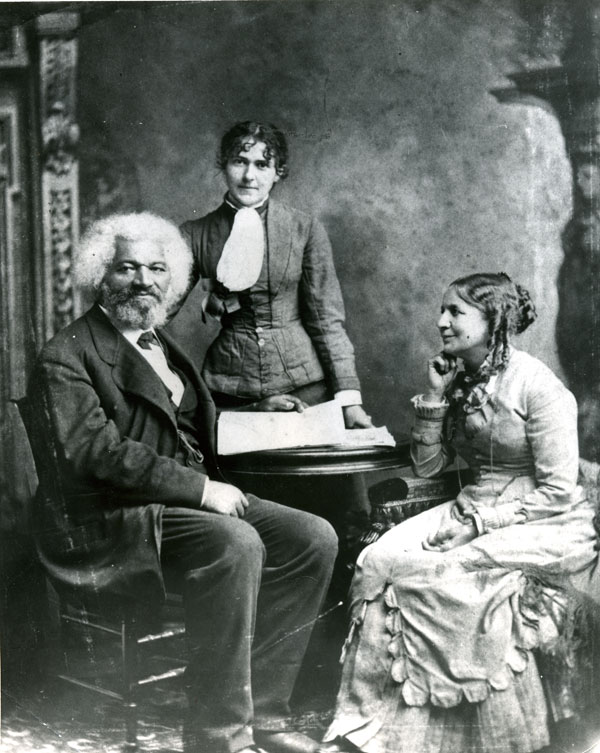 TNO, "Germany: 99.9% of Invaders Will Stay", 2 Feb 2017


Contrary to German government claims that "refugees" will go home once there is "peace in their countries," new statistics show that only one out of every 1,000 invaders granted "asylum" are ever refused permanent residence.

According to an investigation by Die Welt newspaper, "almost all refugees are allowed to stay permanently" in Germany, even those who were only initially granted "temporary subsidiary protection."


The investigation revealed that the latest figures from the Federal Office for Migration and Refugees (BAMF) proved that in 99 percent of cases, once anyone had been recognized as a "refugee," they could remain permanently in Germany.

According to the Geneva Convention, the report continued, "asylum and refugee protection are granted for a limited period of three years."

However, after the expiration of this period, those granted "protection" are then almost always given indefinite leave to remain, Die Welt revealed.
..after which time they are in position to spread to other parts of Europe.
Breitbart, "Pro-Life Leaders on Judge Gorsuch's Nomination
- Donald Trump 'A Man of His Word", 31 Jan 2017:

National pro-life leaders are applauding President Donald Trump's Supreme Court pick, Judge Neil Gorsuch of the Tenth Circuit, to take the seat of the late Justice Antonin Scalia.

"We want to express our thanks to President Trump for nominating a man of such stellar quality as Neil Gorsuch to the Supreme Court," said Operation Rescue president Troy Newman. "One of the reasons I endorsed Trump for president was because of the strong promises he made to pro-life leaders. Now, after less than two weeks in office, he is keeping those promises, and we are very encouraged. He has proved himself to be a man of his word."

"The nomination of Judge Neil Gorsuch to the United States Supreme Court is a tremendous victory for religious freedom and, indeed, for the entire nation," said Father Frank Pavone, national director of Priests for Life. "His reasoned opinions in decisions upholding the rights of groups who — like Priests for Life — have challenged the Obama administration's HHS mandate show that he respects the rights of Americans of all beliefs. His statements in favor of upholding the Constitution are totally in line with those of the late Justice Antonin Scalia. President Trump has made an excellent choice."

Regarding the nomination of Gorsuch, Leonard A. Leo, Trump's Supreme Court Advisor, said the announcement fulfilled the promise the president made to the American people.

"Judge Gorsuch possesses keen intellect, independence of judgment, integrity, courage, and a sense of fairness that is grounded in the Constitution and laws as they are written," Leo said in a statement. "This is what the President very much wanted in a nominee."

"Under our Constitution, power ultimately rests with the people," he added. "This ideal is at the core of Justice Scalia's legacy. As we heard from President Trump's inauguration speech, it is at the core of the President's agenda, and it's very much at the core of what Neil Gorsuch's record is as a jurist."

Rep. Diane Black (R-TN), a member of the Congressional Pro-Life Caucus, reacted to Gorsuch's nomination in a statement:

I applaud President Trump for nominating a fair-minded Constitutionalist like Judge Gorsuch to serve on our highest court. With this selection, President Trump has chosen a respected jurist who will uphold both the spirit and the letter of our law. I am especially encouraged by Judge Gorsuch's opinions in the cases of Hobby Lobby vs. Sebelius and Little Sisters of the Poor vs. Burwell, which display a clear respect for religious freedom that has been missing in too many corners of Washington over the last eight years. He is uniquely qualified for this role, having already been confirmed without opposition to the Tenth Circuit Court of Appeals by the US Senate in 2006, and I know that he will be a worthy successor to the esteemed legacy of Justice Antonin Scalia.

Family Research Council president Tony Perkins attended the White House announcement. He said in a statement:

I was pleased to witness President Trump follow through on his promise and select a nominee from the list he presented during the campaign. The president has been very clear on the type of justices that he would appoint: textualists who will not issue rulings based on the shadows of the Constitution.

Judge Gorsuch's record over the last 14 years, especially on religious liberty, gives Americans every reason to believe he will make a fine Supreme Court justice. His reputation as a judge with integrity and dedication to the Constitution should be an encouragement to all Americans.

Kristan Hawkins, president of Students for Life of America, the nation's largest pro-life youth organization, said:

We are thrilled with Judge Neil Gorsuch's nomination to the US Supreme Court by President Trump, who is continuing to fulfill campaign promises at a breakneck speed. A strict Constitutionalist and firm supporter of religious freedom and liberties dictated by the Founding Fathers, Judge Gorsuch is an excellent replacement for the late Justice Scalia, and one who has the potential to leave a powerful legacy.

The Supreme Court was of great concern to voters this past November and the Senate should take swift action to confirm Judge Gorsuch to the high Court to ensure a full slate of Justices. The Senate unanimously confirmed Judge Gorsuch to the 10th US Circuit of Appeals and they should follow their previous example. We aren't tired of winning yet.
Related Stories:
Rep. Steve King Files Idiotic Federal Pro-Life 'Heartbeat Bill'.
Poland's PiS Party Endorses Draconian Anti-Abortion Law
US Supreme Court: 9 very powerful & influential people - which ones (((are)))?
This is the kind of example which has me recoil ... the kind of thing which can happen in America when White racial lines are deemed unimportant or when "Hispanics" and "Mexicans" are classified rough-shod along with "non-Whites" (even when they are White - largely enough, anyway), i.e., some really fine women can be written off as chum for blacks.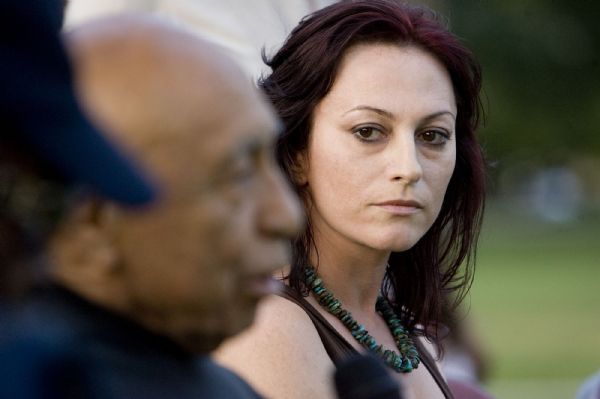 Compulsory Diversity News, Monday, November 04, 2013

The world's most-determined interracial sex practitioner.

Serial killer Joseph Paul Franklin is scheduled to be executed on November 20th, 2013. For those who may not know, Franklin was the inspiration for William Pierce's book Hunter. During his criminal career, Franklin targeted interracial couples, and public figures who encouraged race mixing. Franklin is the man who shot and paralyzed Larry Flynt, publisher of Hustler. But don't bother shedding a tear, for after >30 years in prison, Franklin has had a change of heart, according to this article:

Franklin now regrets his actions, saying he was suffering from manic depression. "I felt like a cloud descended over me," he said. "I was obviously mentally ill." After going to jail in St. Louis in 1996, Franklin interacted with African Americans and realized the error of his racism, he said. He no longer believes "race mixing" is an abomination, saying God could have easily had the human race all one color, he said. "For some reason, he made us different colors." As for his many crimes, "I feel like the Lord has forgiven me because I've repented," he said.

This summer, a bystander linked to one of Joseph Paul Franklin's shootings went public with her story. Terry Jackson-Mitchell was 15-years-old when her two male Negro friends were shot dead as the trio jogged in Liberty Park, Salt Lake City, Utah. Some media reports linked the girl to the shooter, while others simply laid the blame at her feet as a "White" woman who had been spared by the racist serial killer. She is in fact part Mexican, but having two of her black boy friends blown away in a racist shooting spree didn't dampen her spirits for interracial sex. In fact, she went on to produce two half-black children. She credits art therapy for giving her the ability to overcome the trauma of the killings and move on with her life (and fornication).

And so today, CDN proudly names Terry Jackson-Mitchell the world's most-determined interracial sex practitioner. Here she is proudly displaying some of her artwork at Art Access in Salt Lake City.
TNO, "African Violence Chases Away Paris Tourists", 19 Jan 2017:

Criminal violence perpetrated by massed gangs of African invaders in Paris and Marseilles is driving foreign tourists away from France, with the number of Chinese tourists dropping by over half a million in one year, it has emerged.

According to a report in the French newspaper Le Parisien, the President of the Chinese Association of Travel Agencies in France, Jean-François Zhou, said that 2016 had been a "very bad year" for tourists from his country in France.

Zhou, who is also general manager of a travel agency and official representative of the Chinese tourist association Utour in France, said that "the scourge of criminality is especially aimed at Chinese tourists."

"They are robbed at the palace of Versailles, at the foot of the Eiffel Tower, in front of their hotels, on the steps of buses . . . during high season, there is not a day that goes by without tourists being assaulted," Zhou continued.

"I saw an 80-year-old man seriously injured because he was trying to resist the thieves. Women are pushed over, and as they fall, their bags are stolen."

Zhou said the level of crime had created a "panic on Chinese social networks," and that these reports had started to deter Chinese tourists since last year.

He explained that in 2016, about 1.6 million Chinese tourists came to Paris. This was a huge drop compared to 2015, when 2.2 million visited.

It is not only the Chinese who have stopped coming, but also the Japanese and Koreans, he added, pointing out that tourism from Japan had dropped 39 percent, and from Korea by 27 percent.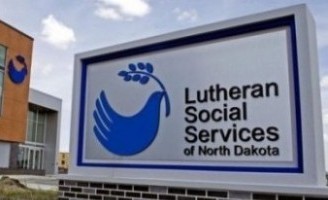 TNO, "Lutherans Pushing Invaders on North Dakota", 18 Jan 2017:

The Lutheran Social Services of North Dakota (LSSND) has been named as the group primarily responsible for pushing hundreds of nonwhite invaders pretending to be refugees into the state of North Dakota.

The LSSND resettled 558 "refugees" in the fiscal year 2016, which ended Sept. 30. Of those, 372 went to Fargo, 106 to Grand Forks, 50 to Bismarck, and eight to West Fargo. In fiscal year 2017, the group has projected it will resettle 315 refugees in the Fargo area, 110 in Grand Forks, and 50 in Bismarck.

The LSSND website says that as the "state refugee coordinator appointed by the North Dakota Department of Human Services, Lutheran Social Services of North Dakota" they "welcome about 400 refugees each year" who are "resettled in Fargo, West Fargo, Grand Forks, and Bismarck," and in total have "resettled" 7,600 "refugees" in those cities.

The LSSND "secures an apartment for the [refugee] family, provides deposit and first month's rent, basic furnishings, clothing, and a two week supply of food; provides assistance in applying for Social Security cards, registering adults and children in English Language Learning classes and public education programs; sets up medical appointments and assists in applying for other support services;" and "prepares a self-sufficiency plan together with client and employment specialist. Assists client in identifying and removing barriers to success."

The LSSND website says that it is supported by the Lutheran Services in America (LSA), the Lutheran Church Missouri Synod, and the Evangelical Lutheran Church in America.

Related Story: "Welcome to Leith" - A Review