Majorityrights News > Category: Asian & European ethno-national and regional alliance
The Hill, "Russia recognizes Jerusalem as Israel's capital", 6 April 2017:

Russia on Thursday publicly recognized West Jerusalem as the capital city of Israel.

The announcement was made in a statement by Russia's Ministry of Foreign Affairs that addressed the Palestinian-Israeli conflict.

In the statement, Moscow reaffirmed "support for the two-state solution" while acknowledging that East Jerusalem should be the capital of the future Palestinian state.

"We reaffirm our commitment to the UN-approved principles for a Palestinian-Israeli settlement, which include the status of East Jerusalem as the capital of the future Palestinian state," the ministry said.

"At the same time, we must state that in this context we view West Jerusalem as the capital of Israel."

Moscow's announcement comes as the new U.S. administration is considering moving the U.S. embassy from Tel Aviv to Jerusalem, thereby recognizing the city as Israel's capital.

Israel declared Jerusalem its capital in 1950, but Russia is the first nation to recognize it as such, according to The Jerusalem Post.

Long-standing U.S. policy has called for the status of Jerusalem to be resolved by the Israeli-Palestinian peace process.

According to the Jerusalem Post, Russia is currently not planning on moving its embassy to the city.

In the statement, Russia maintained that a two-state solution is the best policy for the achieving peace in the region and pledged to focus on ensuring access to Jerusalem "for all believers."

"Moscow reaffirms its support for the two-state solution as an optimal option that meets the national interests of the Palestinian and Israeli people, both of whom have friendly relations with Russia, and the interests of all other countries in the region and the international community as a whole," the ministry said.

"Russia will continue to provide assistance to the achievement of Israeli-Palestinian agreements. We will focus on ensuring free access to Jerusalem's holy places for all believers."
Related:

Pinchas Goldschmidt, Chief Rabbi of Moscow, President of the Conference of European Rabbis, the representative of the Russian Jewish community politically as well: Jews are fighting alongside their Muslim brothers against Old Europe.
The New Observer, "Netanyahu: Race-mixing to Destroy Liberal Jews", 3 Dec 2017:

Israeli Prime Minister Benjamin Netanyahu has reportedly predicted that racial mixing between liberal Jews and non-Jews will wipe out Reform Judaism in America by 2070—and that as a result, the Jewish ethnostate must prepare itself for survival without being supported by the US.

The comments, first reported by the Hebrew-language Makor Rishon daily newspaper in Israel, have highlighted two important facts: firstly, that Netanyahu is acutely aware of the threat to racial identity posed by racial mixing of any sort; and secondly, that the liberal Jews in America are behind the support that country provides to Israel.

In the original report, Netanyahu said that Reform Judaism—which, according to Pew Center estimates, represented 35 percent of American Jews—"would disappear within two generations due to assimilation."

The publication of the report in Makor Rishon caused an uproar amongst Jews in America, and Netanyahu's office issued an oblique denial in a tersely-worded statement which said that the report was "inaccurate and do not reflect the Prime Minister's views." It was significant that the statement did not specifically deny using those words, a tactic often employed by politicians as a way of publicly backtracking from comments.

Makor Rishon's diplomatic correspondent, Ariel Kahana, however, confirmed that Netanyahu repeated the assessment several times in private talks, and that Israel's ambassador to the United States, Ron Dermer, has been heard making similar projections.

According to Kahana's reports, Netanyahu spoke of the scenario of the demise of Reform Judaism as a threat to Israel, saying the Jewish state needs to prepare for a day when it would no longer enjoy the base of support provided today by the Jewish community in the United States.

As the Jewish Telegraphic Agency pointed out, Netanyahu has been criticized by leaders of Reform Judaism "in the United States and beyond" over his government's refusal to implement a compromise that enlarges the space devoted to allowing Jewesses to pray at the Western Wall, as well as its support for a bill that would give the Orthodox Chief Rabbinate formal control over conversions—which would further cement Israel's ban on marriages between Jews and non-Jews.

The JTA makes no reference to the real reason for the split between "left" and "right" wing Jews, namely on how best to present Israel to the outside world.

The JTA also ignored the other elephant in the room—the fact that the Jewish lobby in America and European countries still all support Israel and its racial policies—while vehemently attacking any white people who dare to say that they seek to emulate Israel's plans to protect itself from being overrun by racial aliens.

Netanyahu's assessment that liberal Jews in America will disappear due to racial mixing is based on reportedly high intermarriage rates with non-Jews amongst that community.

This is however unlikely to affect the power of the Jewish lobby, because the Conservative and Orthodox branches of American Jewry—together the majority of Jews in the US—still maintain their Jews-only marriage policies, and will not disappear.

In fact, it is precisely the Orthodox Jews who wield such strong influence over the Donald Trump administration, which is proof in itself that the disappearance of Reform Jews will not dramatically affect the power of the Jewish lobby in America.

As the Israeli Haaretz newspaper reported in April 2017, the "New Jewish Elite of the Trump Age" are the "ultra-Orthodox and pro-Israel Hawks."

Haaretz reported that "among many moves aimed at reversing his predecessor's policies, President Trump recently decided not to make public the White House visitors logs.

"Had they been open, the lists would reveal the profound change 100 days of a Trump administration had brought about to the Jewish community's power structure.

"The atmosphere has changed, at least for us. There's a sense of familiarity and greater receptivity and that makes a better atmosphere," said Abba Cohen, vice president for federal affairs at Agudath Israel of America, a group representing the ultra-Orthodox stream."

The real threat to Jewish power in America will only come when—and if—America tips majority nonwhite, because the Jewish Lobby's power is directly linked to the presence of a majority white electorate—as controlling the electoral choices of a majority nonwhite population will prove much harder to do.
I've published this full article by The New Observer in order to allow the article to build up to this last - crucial - paragraph:
"The real threat to Jewish power in America will only come when—and if—America tips majority nonwhite, because the Jewish Lobby's power is directly linked to the presence of a majority white electorate—as controlling the electoral choices of a majority nonwhite population will prove much harder to do."
It makes a point, inadvertently in all likelihood, and it is a chief point that Kumiko has become vigilant about - that non-Whites who are aware of the JQ, its power and destruction to ethno-nationalism, are being compelled where they are observant, to oppose White advocacy in general (just as the Jews would have it via controlled reaction to cultural Marxism) because it (right-wing reaction) has become engrafted with Jewry and their agenda. The Alt-Right is no relief from this fact; quite the opposite, it is the ultimate in crypsis as it basically has a quid pro quo relation with Jewry's right wing position upon its full ascendancy (approximately following the 2008 American housing bust).
And so, while David Duke, KM, TRS, Mark Collett et al. will continue to make excuses for (((Trump's administration))); some Alt Right tents will bolster their JQ cred by apologetics for Nazi Germany; but generally they will wield the anti-social stigma that Jewry will encourage among Whites; while other tents among their big tent will be in their circuit ready to express their "compassionate side" by running apologetics with and for Lauren Southern, John K. Press, Mike Enoch and Faith Goldy…. in their broader sphere will be Stephan Molyneux, Breitbart, Fox etc.
That is to say, the Alt Right and its perspective against "the left" has been and remains a Jewish trick at the most fundamental, epistemic level of (against) praxis; a trick which non-White and White ethnonationalists alike cannot afford to ignore. For it is the anti-social right, bereft of social accountability in propensity for naturalistic fallacy and unhinged idealism that has precipitated wars catastrophic for everybody except for the ultimate benefit of YKW.
President Donald Trump sits alongside Secretary of State Rex Tillerson and senior adviser Jared Kushner during a meeting at the White House in Washington on Sept. 26, 2017.

AP Photo, Evan Vucci

Bloomberg, "Kushner Is Leaving Tillerson in the Dark on Middle East Talks, Sources Say", 2 Dec 2017:

- Rex Tillerson worries secret plan could plunge region into chaos.

-White House rejects accusation State Department isn't informed.

Secretary of State Rex Tillerson is increasingly alarmed by what he sees as secret talks between Jared Kushner, President Donald Trump's son-in-law and senior adviser, and Saudi Arabian Crown Prince Mohammed bin Salman—fearful that the discussions could backfire and tip the region into chaos, according to three people familiar with Tillerson's concerns.

The central goal of the Kushner-Prince Mohammed negotiations, as described by two people with knowledge of the talks, is for an historic agreement featuring the creation of a Palestinian state or territory backed financially by a number of countries including Saudi Arabia, which could put tens of billions of dollars toward the effort.

A lasting Middle East peace treaty has been a U.S. goal for decades, and at the start of his administration Trump assigned the 36-year-old Kushner to head up the effort to make it happen.

Tillerson believes Kushner hasn't done enough to share details of the talks with the State Department, according to the people, leaving senior U.S. diplomats in the dark on the full extent of the highly sensitive negotiations.

"The problem is, the senior presidential adviser does not consult with the State Department—and it's unclear the level of consultation that goes on with the NSC," one of the people familiar with Tillerson's concerns said, referring to the National Security Council. "And that's a problem for both the NSC and the State Department and it's not something we can easily solve."

The concerns predate reports this week that Trump may move to oust Tillerson by the end of the year—reports the president rejected but which Tillerson's team believes are being stoked by Kushner allies, one person said. An administration official said Kushner had nothing to do with those reports.

[...]

It isn't clear how far along the discussions are between Kushner and Prince Mohammed, three people said. And some in the U.S. government are skeptical the effort will succeed, in part because of the historic intractability of Israelis and Palestinians and because any peace deal would ultimately require the support of many competing leaders in the region.

The State Department officials' skepticism about the Middle East discussions also reveals ongoing frustration at the president's decision to go around them and the U.S. diplomatic corps he frequently disparages. Instead, Trump placed delicate peace negotiations in the hands of Kushner, who has no experience in diplomacy and little background in the complexities of one of the world's most volatile regions.

Yet Trump, who has long spoken of Mideast peace as the ultimate trophy for a career dealmaker, has shown unwavering faith in his son-in-law's ability to deliver."If you can't produce peace in the Middle East, nobody can," the president told Kushner onstage at a black-tie event celebrating his inauguration in January. "All my life I've been hearing that's the toughest deal to make, but I have a feeling Jared is going to do a great job."

"The greatest dangers in the Middle East today are Jared Kushner and Mohamed bin Salman"

Independent, 17 Nov 2017:

The sort of Neo-con and right-wing think tankers, who in 2003 were saying that a war with Iraq would be a doddle, are back in business in Washington, pushing for war with Iran – and are stronger than ever.

Shortly before the earthquake in Baghdad, I was making the above point about Iraq stabilising to a European diplomat. He said this might be true, but that real danger to peace "comes from a combination of three people: Saudi Crown Prince Mohammed bin Salman, Trump's son-in-law and Middle East envoy Jared Kushner, and Bibi Netanyahu in Israel."

Probably, the Saudis and the Americans exaggerate the willingness of Netanyahu and Israel to go to war. Netanyahu has always been strong on bellicose rhetoric, but cautious about real military conflict (except in Gaza, which was more massacre than war).

Israel's military strength tends to be exaggerated and its army has not won a war outright since 1973. Previous engagements with Hezbollah have gone badly. Israeli generals know that the threat of military action can be more effective than its use in maximising Israeli political influence, but that actually going to war means losing control of the situation. They will know the saying of the 19th century German chief of staff, Helmuth Von Moltke, that "no plan survives contact with the enemy".

But even if the Israelis do not intend to fight Hezbollah or Iran, this does not mean that they would not like somebody else to do so for them. Iraqi Prime Minister Haider al-Abadi told me in an interview earlier this month that his greatest fear was a US-Iranian confrontation fought out in Iraq. This could happen directly or through proxies, but in either case would end the present fragile peace.

On the optimistic side, US policy in Iraq and Syria is largely run by the Pentagon and not the White House, and has not changed much since President Obama's days. It has been successful in its aim of destroying Isis and the self-declared caliphate.

The wars in Iraq and Syria already have their winners and losers: President Bashar al-Assad stays in power in Damascus, as does a Shia-dominated government in Baghdad. An Iranian-backed substantially Shia axis in four countries – Iran, Iraq, Syria and Lebanon – stretches from the Afghan border to the Mediterranean. This is the outcome of the wars since 2011, which is not going to be reversed except by a US land invasion – as happened in Iraq in 2003.

The great danger in the Middle East today is that Crown Prince Mohamed bin Salman and Jared Kushner appear to have a skewed and unrealistic understanding of the world around them. Inspector Clouseau seems to have a greater influence on Saudi policy than Machiavelli, going by the antics surrounding the forced resignation of Saad Hariri as Prime Minister of Lebanon. This sort of thing is not going to frighten the Iranians or Hezbollah.

The signs are that Iran has decided to go a long way to avoid confrontation with the US. In Iraq, it is reported that it will support the re-election of Abadi as prime minister which is also what the US wants. Iran knows that it has come out on the winning side in Iraq and Syria and does not need to flaunt its success. It may also believe that the Crown Prince is using anti-Iranian nationalist rhetoric to secure his own power and does not intend to do much about it.

Nobody has much to gain from another war in the Middle East, but wars are usually started by those who miscalculate their own strengths and interests. Both the US and Saudi Arabia have become "wild cards" in the regional pack. The sort of Neo-con and right-wing think tankers, who in 2003 were saying that a war with Iraq would be a doddle, are back in business in Washington, pushing for war with Iran – and are stronger than ever.

The wars in the Middle East should be ending, but they could just be entering a new phase. Leaders in the US and Saudi Arabia may not want a new war, but they might just blunder into one.
Politico, "Kushner took unannounced trip to Saudi Arabia", 29 Oct 2017:

President Donald Trump's son-in-law and senior adviser Jared Kushner returned home Saturday from an unannounced visit to Saudi Arabia — his third trip to the country this year.

Kushner left Washington, D.C., via commercial airline on Wednesday for the trip, which was not announced to the public, a White House official told POLITICO. He traveled separately from Treasury Secretary Steven Mnuchin, who led a delegation to Riyadh last week to focus on combating terrorist financing.

Kushner was accompanied in the region by deputy national security adviser Dina Powell and Middle East envoy Jason Greenblatt. Greenblatt continued from Saudi Arabia to Amman, Jordan; Cairo; the West Bank city of Ramallah; and Jerusalem, where he was on Sunday.
Haaretz, "Israel, Egypt Pushed U.S. to Bomb Iran Before Nuclear Deal, John Kerry Says", 29 Nov 2017:

Speaking at a Washington forum, the former secretary of state said that Prime Minister Netanyahu was 'genuinely agitating toward action' against Iran.

Former Secretary of State John Kerry said both Israel and Egypt pushed the United States to "bomb Iran" before the 2015 nuclear deal was struck.

Kerry defended the deal during a forum in Washington, where he said that a number of kings and foreign presidents told the U.S. that bombing was the only language Iran would understand.

Kerry said that in his opinion it was "a trap" because the same countries would have publicly criticized the U.S. if it did carry out a bombing of Iran as they were secretly supporting.

Kerry said that Israeli Prime Minister Benjamin Netanyahu was "genuinely agitating toward action."

Kerry said he didn't know whether Iran would resume pursuing a nuclear weapon in 10 to 15 years after restrictions in the deal sunset, but he said it was the best deal the U.S. could get.

In October, lawmakers in the United States approved four different pieces of legislation targeting Iran and its proxy terror group in Lebanon, Hezbollah, after U.S. President Donald Trump refused to re-certify the nuclear deal, leaving its fate to Congress.

At the time, Netanyahu congratulated Trump for what he called his "courageous decision" not to recertify the nuclear deal with Iran.

"He boldly confronted Iran's terrorist regime," Netanyahu said. "If the Iran deal is left unchanged, one thing is absolutely certain. In a few years' time, the world's foremost terrorist regime will have an arsenal of nuclear weapons. And that's a tremendous danger for our collective future."

Netanyahu said Trump has created an "opportunity to fix this bad deal, to roll back Iran's aggression and to confront its criminal support of terrorism."

"That's why Israel embraces this opportunity," Netanyahu said.

Earlier this month, the United Nations agency monitoring Iran's compliance with a landmark nuclear treaty issued a report Monday stating that the country is keeping its end of the deal that U.S. President Donald Trump claims Tehran has violated repeatedly.

The International Atomic Energy Agency report stopped short of declaring outright that Iran is honoring its obligations, in keeping with its official role as an impartial monitor of the restrictions the treaty placed on Tehran's nuclear programs.

But in reporting no violations, the quarterly review's takeaway was that Iran was honoring its commitments to crimp uranium enrichment and other activities that can serve both civilian and military nuclear programs.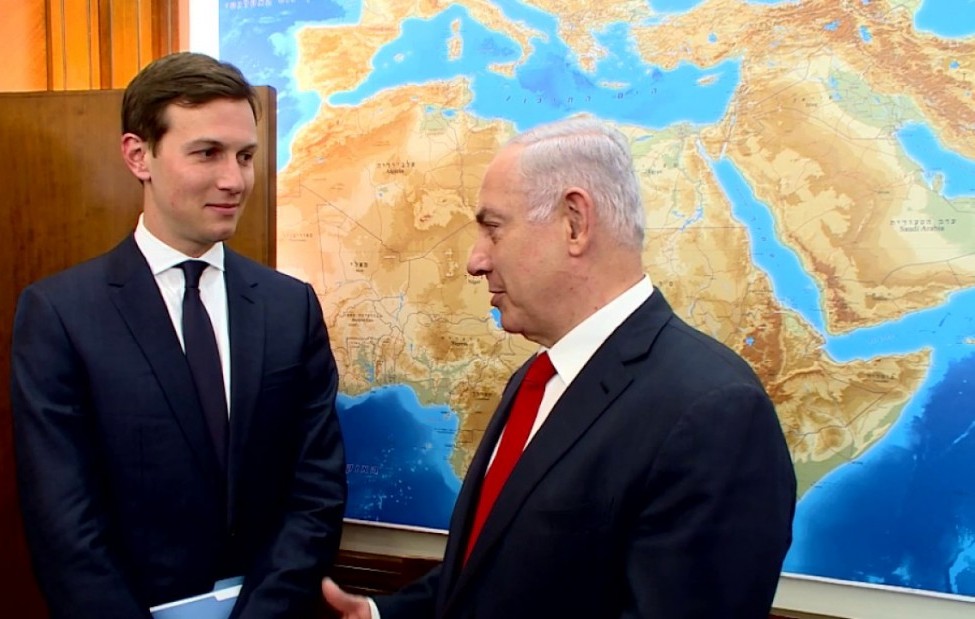 Foreign Policy, "Kushner, Mohammed bin Salman, and Benjamin Netanyahu Are Up to Something", 7 Nov 2017:

It looks a lot like a plan to squeeze Iran.

There seems to be a general consensus in Washington that Saudi Crown Prince Mohammed bin Salman's ongoing purge of princes and businessmen — including the wealthiest of them all, the business mogul and Prince Al-Waleed bin Talal — is motivated by his determination to consolidate his power, well before his father, King Salman, passes from the scene. He is in this regard a latter-day Adonijah, who had himself crowned king while his father King David was alive. And, like Adonijah, Mohammed bin Salman has made some very powerful enemies in the process. Unlike that Biblical figure, however, he has his father's support and has taken care to arrest anyone who might threaten his drive to preeminence.

Jared Kushner, U.S. President Donald Trump's son-in-law and senior advisor, was in Riyadh again only recently. It was his third trip to Saudi Arabia since Trump took office. He again met with Crown Prince Mohammed bin Salman, with whom he appears to have established a close personal relationship. It should therefore come as no surprise that Trump, who shares the young crown prince's antipathy toward Iran, has commented favorably on the recent developments in Riyadh.
The New Arab, "China to deploy 'Night Tigers' to Syria in support of Assad's forces", 29 Nov 2017:

China will deploy troops to Syria in support of President Bashar al-Assad's forces, as the East Asian country becomes increasingly concerned about the presence of Islamic militants in its far western region of Xinjiang.

The Chinese Ministry of Defence intends to send troops from its Special Operations Forces to Syria in support of President Bashar al-Assad's regime

The Chinese Defence Ministry intends to send two units known as the "Tigers of Siberia" and the "Night Tigers" from the Special Operations Forces to aid regime troops against militant factions, New Khaleej reported, citing informed sources.

Some 5,000 ethnic Uighurs from China's violence-prone region of Xinjiang are fighting in various militant groups in Syria, the Syrian ambassador to China said earlier this year.

Chinese state media has blamed violence in Xinjiang on extremists who were trained in Syria.

Hundreds of people have been killed in Xinjiang in the past few years, most in unrest between Uighurs and ethnic majority Han Chinese. The government blames the unrest on Islamist militants who want a separate state called East Turkestan.

Uighurs themselves complain of discrimination and say their traditional and religious way of life is being eroded by Chinese domestic policy and an influx of settlers from elsewhere in China.

China has said that "East Turkestan terrorist forces" had posed several threats against the government.

Assad has previously praised "crucial cooperation" between Syria and Chinese intelligence against Uighur militants, adding ties with China were "on the rise".

Chinese military personnel have been on the ground in Syria since at least last year, training Syrian forces to use China-made weapons.

China has also joined Russia in blocking resolutions critical of the regime at the United Nations Security Council, as one of the five vetoing powers on the panel.
The very last line of this article is inarticulate in the sense that China has not "joined" Russia in a partnership of sorts; but is rather acting in its own interests in vetoing the UN Security Council resolution; a veto which happens to coincide with Russia's veto of UN Security Council resolutions critical of al-Assad.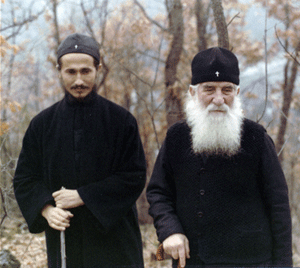 Orthodox Christians look quite similar to orthodox Jews. (((Cohencidence)))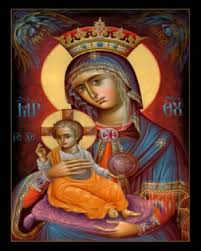 Blessed Jewish mother's 'immaculate conception of god' - i.e., king of the Jews - crucified by the Romans.
Radio Aryan, "The Orthodox Nationalist: Soviet Ideology, Western Delusion and the ROC in the USSR" - TON 112917

22:08: "The fact is that Orthodox politics has been set down in the Old Testament; and in the political theory of the great Orthodox nations and empires from Byzantium to Russia."

- 'The Orthodox Nationalist', Dr. Matthew Raphael Johnson
The Old Testament is ulta Jewish nationalism -
i.e., Jewish imperialism.
How it feels to me is that the walls are closing-in, and the walls are closing-in more every day. You see it all the time: There was a girl, a woman in Sweden, recently, and she was raped by Syrian migrants in her own flat. Now, the evidence was all there, her body was black and blue, there was DNA, there was semen, there was all the rest of it. And the prosecution, the police told her that there wasn't enough evidence for a prosecution, and she killed herself.

Now, we have seen this happen up in Sunderland, with Justice for Chelsea, again, a massive load of evidence, but no prosecutions brought. So, they are closing in, they are closing-in and we are being told that black is white. We have all this evidence and we're being told there's no evidence. We have all these migrant rapes and we're being told there's no migrant rapes. We have what happened in Cologne; and the next day we were told that it has nothing to do with migrants, even though migrants had committed it.

We are essentially living in Orwell's 1984, where we are seeing something with our own eyes and we're told it's not happening. And if we identify it and we dare to speak it, then we are shunned. We have people who are threatened with loss of their livelihood. A friend of mine, Annie the Greek, who some of you who follow me on Twitter might know, has lost her job. She lost her job in the NHS because she refused to apologize for her political opinion.

Now we're in a situation, now take this in, take this in. In the last… I remember twenty years ago, it wasn't like this, it wasn't like this; ten years ago, it wasn't like this; but take it in - we are now at risk of losing our jobs if we say the wrong thing. We are at risk of having our venues closed if we say the wrong thing. We are at risk of going to prison, quite frankly, if we say the wrong thing. That's the situation we're in. It is deathly serious. it really is. And no amount of calling me a far-right fascist is going to change the reality.

- Anne Marie Waters
Frontline, "A Dispatch From Bonn: "1.5 To Stay Alive", 18 Nov 2017:


Faith Debrum, 12, is pictured near her home on the Marshall Islands. The island nation is part of an international coalition fighting to keep global temperatures from rising above 1.5 degrees Celsius. (Michelle Mizner/FRONTLINE)

BONN, Germany — One of 12-year-old Faith Debrum's favorite hobbies is diving off the seawall in front of her house and swimming to a nearby reef in search of interesting fish. When asked how climate change might affect that hobby, she had a ready answer: "1.5 to stay alive!"

It was a phrase that my reporting partner and I heard again and again while we were in the Republic of the Marshall Islands earlier this year speaking to children like Faith about the risks climate change pose to their country's future. "One-point-five" refers to the degrees Celsius (2.7 F) that scientists believe world temperatures can afford to rise by 2100 without making life on low-elevation island nations like the Marshall Islands nearly impossible. Researchers believe it would also keep the number of new heatwaves and heavy rains globally in check.

Beach house in Arno Atoll

"In the seminal 2015 Paris Agreement on climate, the world committed to holding global warming below 2 degrees Celsius by 2100 – but also "pursuing efforts to limit" warming to 1.5 degrees. That additional proviso was added under pressure from a "high ambition coalition" of 100 nations, which had spent years advocating for a 1.5-degree goal to be included in the agreement, and, against political odds, succeeded.

By all accounts, staving off the extra half-degree of warming will require radically new efforts – and soon. Climate experts say every year that passes without significant action will make it harder to reach the 1.5 target.

Already, temperatures have risen 1.1 degrees Celsius (2.0 F) since pre-industrial times. And, even with the Paris accord in place, temperatures are on track to surge by 3.2 degrees Celsius (5.8 F) by the end of the century. One study published this year pinned the planet's odds of achieving 2 degrees at just 5 percent – and of achieving 1.5 at just 1 percent.

Despite seemingly unsurmountable obstacles, those who advocated for 1.5 degrees in Paris were once again advocating for it at this year's United Nations climate negotiations in Bonn, while preparing for another major push at next year's conference in Katowice, Poland.

The half-degree between 1.5 and 2 may seem minor, but for low-lying coastal areas, it is imperative: According to climate models, it likely means an extra 10 centimeters (3.9 inches) of sea level rise, perhaps more. Those extra inches are critical for places like the Marshall Islands, where the mean elevation is six feet above sea level.

Researchers and environmental groups insist the goal is achievable.

The train has not left the station," said Andrew Jones, co-director of the nonprofit climate research group Climate Interactive. "It's leaving, though, and we need to run faster than we ever have in our lives to catch it."

Vancouver Sun, "The most 'Asian' city outside Asia."

What is the significance of Metro Vancouver becoming the most "Asian" city outside Asia? Forty-three per cent of Metro Vancouver residents have an Asian heritage, which is a much higher proportion than any other major city outside the continent of Asia.

Based on Statistic Canada reports, the number of those with Asian roots in Metro Vancouver will continue to grow at a faster rate than the non-Asian population.

Around the globe, the only major cities outside Asia that come close to Metro Vancouver for their portion of residents with Asian backgrounds are San Francisco (33 per cent Asian), London, England (21 per cent), Metro Toronto (35 per cent), Calgary (23 per cent) and Sydney, Australia.
Vancouver Sun, "Three million people snap up Canada's 10-year visas."

The global appetite for Canada's new 10-year visas appears insatiable, especially in China.

More than three million people from countries with which Canada has long had travel restrictions have obtained the 10-year, multiple-entry visas since the program began in 2014.

With almost half the 10-year visas being handed out in Mainland China, where Prime Minister Justin Trudeau's government this year opened seven new visa offices, the province of B.C., more than anywhere in Canada, has experienced a surge of visitors.

Immigration specialists say the 10-year visas are having multiple effects on Canada. They've markedly boosted tourism. And they've helped re-connect globally far-flung families for extended periods.

But they have also been vulnerable to abuse by rich trans-nationals with families in Canada who seek to avoid paying Canadian income taxes on their global income.

More than 1.4 million Mainland Chinese have gone through the vetting process to obtain Canada's 10-year visa, which allows visits of up to six months at a time.

More than 716,000 people from India have also obtained multiple-entry visas, followed by 273,000 from Brazil and 140,000 from the Philippines.

The federal government says Mainland China visitors now spend $1 billion a year in Canada. Travel from that country has soared and China has become Canada's third largest source of visitors after the U.S. and the U.K.

George Lee, a Burnaby immigration lawyer who was born in China, says Metro Vancouver hotels, retailers and restaurants are responding to the swelling stream of Chinese visitors by hiring more Mandarin-speaking employees and even making sure their staff "serve Coca-Cola warm," the custom in China.

In addition, Lee said wealthy Mainland Chinese visitors are increasingly buying hotels, resorts and residential real estate in B.C., particularly in Metro Vancouver and on Vancouver Island.

"Vancouver has become a global village," Lee said. "When we encounter a new trend … some, if not most, dislike it. They feel challenged and intimidated. But eventually people will get used to it."