Majorityrights News > Category: Silk Road

Ferenc Almássy and Norbert Hofer in Vienna. II.2017

Visigrad Post, "Norbert Hofer: the FPÖ is Likely to be the First Party at the Next Elections and We'll Get Closer to the Visegrád Countries", 8 Feb 2017:

Austria – Interview with Norbert G. Hofer, member of the FPÖ, the Austrian national-liberal party: "The FPÖ will probably be the first party at the next elections […] If we manage to govern, there will also be a very close contact with the states of Visegrád." The outgoing candidate in the second round of the Austrian presidential elections in 2016, Norbert Hofer, received the Visegrád Post in his office of the Austrian parliament.

We talked about the United States, Russia, China, energy, hyperloop, the Habsburg Empire and the Order of St. George.

Interview conducted in Vienna on 3 February 2017 by Ferenc Almássy.

Ferenc Almássy: The news prompts me to start with this question. Donald Trump is now President of the United States. If he implements what he has promised to do, and it seems to be well on its way, the United States should move towards more isolationism, but also possibly towards cooperation with Russia. What are the consequences for Europe, particularly Central Europe? And what do you hope, or do you fear, regarding Austria?

Norbert Hofer: I do not think that the US will be isolated. But I believe that they will do everything they can in order to bring production back to America, because this is supposed to secure the jobs in the US. And I believe that Europe must react to it, because if Europe does not do everything in its power to become economically stronger again and remembers what the founding fathers – Charles de Gaulle, Adenauer – wanted this European Union, this European Community to become, namely economically strong cooperating states, so that they could work together for mutual understanding and avoid leading to war against each other.

Here Europe must react and we must also try to bring production back to Europe. More and more enterprises are leaving our continent, going somewhere else; but people have to live from something, and it is wise to produce here and not in countries where there are fewer environmental requirements, where there are fewer social requirements.

The idea that you are producing where the goods are needed is, from my point of view, the correct path, and this is where Europe must concentrate upon, in all friendship with the USA, in all friendship with Russia, and also in friendship with China. But states represent interests and also the European Union must represent interests, namely the interests of the domestic economy, of the domestic workers and the consumers who live here. This is what we must pay attention to.
TomDispatch: "Is President Trump Headed for a War with China?" All Options Are "On The Table" - Rajan Menon, 12 Feb 2017:

Forget those "bad hombres down there" in Mexico that U.S. troops might take out. Ignore the way National Security Adviser Michael Flynn put Iran "on notice" and the new president insisted, that, when it comes to that country, "nothing is off the table." Instead, focus for a moment on something truly scary: the possibility that Donald Trump's Washington might slide into an actual war with the planet's rising superpower, China. No kidding. It could really happen.

Let's start with silver-maned, stately Rex Tillerson, Donald Trump's pick for secretary of state. Who could deny that the former ExxonMobil CEO has a foreign minister's bearing? Trump reportedly chose him over neocon firebrand John Bolton partly for that reason. (Among other things, Bolton was mustachioed, something the new president apparently doesn't care for.) But an august persona can only do so much; it can't offset a lack of professional diplomatic experience.

That became all-too-apparent during Tillerson's January 11th confirmation hearing before the Senate Foreign Relations Committee. He was asked for his view on the military infrastructure China has been creating on various islands in the South China Sea, the ownership of which other Asian countries, including Taiwan, the Philippines, Vietnam, Malaysia, and Brunei claim as well . China's actions, he replied, were "extremely worrisome," likening them to Russia's annexation of Ukraine's Crimean peninsula, an infraction for which Russia was slapped with economic sanctions.

The then-secretary-of-state-designate — he's since been confirmed, despite many negative votes — didn't, however, stop there. Evidently, he wanted to communicate to the Chinese leadership in Beijing that the new administration was already irked beyond measure with them. So he added, "We're going to have to send China's leaders a clear signal: that, first, the island building stops and, second, your access to those islands is not going to be allowed." Functionally, that fell little short of being an announcement of a future act of war, since not allowing "access" to those islands would clearly involve military moves. In what amounted to a there's-a-new-sheriff-in-town warning, he then doubled down yet again, insisting, slightly incoherently (in the tradition of his new boss) that "the failure of a response has allowed them to just keep pushing the envelope on this."

All right, so maybe a novice had a bad day. Maybe the secretary-of-state-to-be simply ad-libbed and misspoke… whatever. If so, you might have expected a later clarification from him or from someone on the Trump national security team anyway.

That didn't happen; instead, that team stuck to its guns. White House Press Secretary Sean Spicer made no effort to add nuance to, let alone walk back, Tillerson's remarks. During his first official press briefing on January 23rd, Spicer declared that the United States "is going to make sure we defend our interests there" — in the South China Sea, that is — and that "if those islands are in fact in international waters and not part of China proper, then yes, we are going to make sure that we defend international territories from being taken over by one country."

And what of Trump's own views on the island controversy? Never one to pass up an opportunity for hyperbole, during the presidential campaign he swore that, on those tiny islands, China was building "a military fortress the likes of which the world has not seen." As it happened, he wasn't speaking about, say, the forces that Hitler massed for the ill-fated Operation Barbarossa, launched in June 1941 with the aim of crushing the Red Army and the Soviet Union, or those deployed for the June 1944 Normandy landing, which sealed Nazi Germany's fate. When applied to what China has been up to in the South China Sea, his statement fell instantly into the not-yet-named category of "alternative facts."

Candidate Trump also let it be known that he wouldn't allow Beijing to get away with such cheekiness on his watch. Why had the Chinese engaged in military construction on the islands? Trump had a simple answer (as he invariably does): China "has no respect for our president and no respect for our country." The implication was evident. Things would be different once he settled into the White House and made America great again. Then — it was easy enough to conclude — China had better watch out.

Standard campaign bombast? Well, Trump hasn't changed his tune a bit since being elected. On December 4th, using (of course!) his Twitter account, he blasted Beijing for having built "a massive military complex in the middle of the South China Sea." And it's safe to assume that he signed off on Spicer's combative comments as well.

In short, his administration has already drawn a red line — but in the way a petulant child might with a crayon. During and after the campaign he made much of his determination to regain the respect he claims the U.S. has lost in the world, notably from adversaries like China. The danger here is that, in dealing with that country, Trump could, as is typical, make it all about himself, all about "winning," one of his most beloved words, and disaster might follow.

Whose Islands?


China claims disputed islands are 'sacred territory'

A military clash between Trump-led America and a China led by President Xi Jinping? Understanding how it might happen requires a brief detour to the place where it's most likely to occur: the South China Sea. Our first task: to understand China's position on that body of water and the islands it contains, as well as the nature of Beijing's military projects there. So brace yourself for some necessary detail.

As Marina Tsirbas, a former diplomat now at the Australian National University's National Security College, explains, Beijing's written and verbal statements on the South China Sea lend themselves to two different interpretations. The Chinese government's position boils down to something like this: "We own everything — the waters, islands and reefs, marine resources, and energy and mineral deposits — within the Nine-Dash Line." That demarcation line, which incidentally has had ten dashes, and sometimes eleven, originally appeared in 1947 maps of the Republic of China, the Nationalist government that would soon flee to the island of Taiwan leaving the Chinese Communists in charge of the mainland. When Mao Ze Dong and his associates established the People's Republic, they retained that Nationalist map and the demarcation line that went with it, which just happened to enclose virtually all of the South China Sea, claiming sovereign rights.

This stance — think of it as Beijing's hard line on the subject — raises instant questions about other countries' navigation and overflight rights through that much-used region. In essence, do they have any and, if so, will Beijing alone be the one to define what those are? And will those definitions start to change as China becomes ever more powerful? These are hardly trivial concerns, given that about $5 trillion worth of goods pass through the South China Sea annually.

Then there's what might be called Beijing's softer line, based on rights accorded by the legal concepts of the territorial sea and the Exclusive Economic Zone (EEZ). Under the U.N. Convention on the Law of the Sea (UNCLOS), which took effect in 1994 and has been signed by 167 states (including China but not the United States), a country has sovereign control within 12 nautical miles of its coast as well as of land formations in that perimeter visible at high tide. But other countries have the right of "innocent passage." The EEZ goes further. It provides a rightful claimant control over access to fishing, as well as seabed and subsoil natural resources , within "an area beyond and adjacent to the territorial sea" extending 200 nautical miles, while ensuring other states' freedom of passage by air and sea. UNCLOS also gives a state with an EEZ control over "the establishment and use of artificial islands, installations, and structures" within that zone — an important provision at our present moment.

What makes all of this so much more complicated is that many of the islands and reefs in the South China Sea that provide the basis for defining China's EEZ are also claimed by other countries under the terms of UNCLOS. That, of course, immediately raises questions about the legality of Beijing's military construction projects in that watery expanse on islands, atolls, and strips of land it's dredging into existence, as well as its claims to seabed energy resources, fishing rights, and land reclamation rights there — to say nothing about its willingness to seize some of them by force, rival claims be damned.


Subi Reef, being built into an artificial island-landing strip in 2015

Moreover, figuring out which of these two positions — hard or soft — China embraces at any moment is tricky indeed. Beijing, for instance, insists that it upholds freedom of navigation and overflight rights in the Sea, but it has also said that these rights don't apply to warships and military aircraft. In recent years its warplanes have intercepted, and at close quarters, American military aircraft flying outside Chinese territorial waters in the same region. Similarly, in 2015, Chinese aircraft and ships followed and issued warnings to an American warship off Subi Reef in the Spratly Islands, which both China and Vietnam claim in their entirety. This past December, its Navy seized, but later returned, an underwater drone the American naval ship Bowditch had been operating near the coast of the Philippines.

There were similar incidents in 2000, 2001, 2002, 2009, 2013, and 2014. In the second of these episodes, a Chinese fighter jet collided with a US Navy EP-3 reconnaissance plane, which had a crew of 24 on board, less than 70 miles off Hainan island, forcing it to make an emergency landing in China and creating a tense standoff between Beijing and Washington. The Chinese detained the crew for 11 days. They disassembled the EP-3, returning it three months later in pieces.

Such muscle flexing in the South China Sea isn't new. China has long been tough on its weaker neighbors in those waters. Back in 1974, for instance, its forces ejected South Vietnamese troops from parts of the Paracel/Xisha islands that Beijing claimed but did not yet control. China has also backed up its claim to the Spratly/Nansha islands (which Taiwan, Vietnam, and other regional countries reject) with air and naval patrols, tough talk, and more. In 1988, it forcibly occupied the Vietnamese-controlled Johnson Reef, securing control over the first of what would eventually become seven possessions in the Spratlys.

Vietnam has not been the only Southeast Asian country to receive such rough treatment. China and the Philippines both claim ownership of Panatag (Scarborough) Shoal/Huangyang Island, located 124 nautical miles off Luzon Island in the Philippines. In 2012, Beijing simply seized it, having already ejected Manila from Panganiban Reef (aka Mischief Reef), about 129 nautical miles from the Philippines' Palawan Island, in 1995. In 2016, when an international arbitration tribunal upheld Manila's position on Mischief Reef and Scarborough Shoal, the Chinese Foreign Ministry sniffed that "the decision is invalid and has no binding force." Chinese president Xi Jinping added for good measure that China's claims to the South China Sea stretched back to "ancient times."

Then there's China's military construction work in the area, which includes the building of full-scale artificial islands, as well as harbors, military airfields, storage facilities, and hangars reinforced to protect military aircraft. In addition, the Chinese have installed radar systems, anti-aircraft missiles, and anti-missile defense systems on some of these islands.

These , then, are the projects that the Trump administration says it will stop. But China's conduct in the South China Sea leaves little doubt about its determination to hold onto what it has and continue its activities. The Chinese leadership has made this clear since Donald Trump's election, and the state-run press has struck a similarly defiant note, drawing crude red lines of its own. For example, the Global Times, a nationalist newspaper, mocked Trump's pretensions and issued a doomsday warning: "The U.S. has no absolute power to dominate the South China Sea. Tillerson had better bone up on nuclear strategies if he wants to force a big nuclear power to withdraw from its own territories."

Were the administration to follow its threatening talk with military action, the Global Times added ominously, "The two sides had better prepare for a military clash." Although the Chinese leadership hasn't been anywhere near as bombastic, top officials have made it clear that they won't yield an inch on the South China Sea, that disputes over territories are matters for China and its neighbors to settle, and that Washington had best butt out.

[...]
Visigrad Post, "Central Europe Unites to Put an End to Illegal Immigration" 9 Feb 2017:

Austria, Vienna – Ministers from 15 countries gathered in Vienna on Wednesday, February 8, in order to find a common way to put an end to the illegal immigration in the Balkans and Central Europe.

Representatives from Austria, Hungary, Bulgaria, Czechia, Croatia, Poland, Romania, Slovakia, Slovenia, Albania, Bosnia, Montenegro, Macedonia, Serbia, Kosovo, and Greece, as well as officials of the Central European Defence Cooperation took part at the meeting.

Countries along the Balkan migration route agreed on Wednesday to seal the already hard borders and prevent a possible new surge of people trying to reach wealthy EU countries. Since the countries on the Balkans' route already secured their borders a year ago, the number of illegal immigrants has dramatically dwindled, but hundreds of migrants still try each month to take this route.

A plan to plug the remaining gaps on the route from Greece to Austria and Germany is to be drawn up by April, defence and interior ministers from affected countries decided at a conference in Vienna.

The agreement anticipates the potential collapse of the EU's deal with Turkey to keep migrants and refugees.
Update: New York Times, "Trump Picks Rex Tillerson, Exxon C.E.O., as Secretary of State", 12 Dec 2016:

WASHINGTON — President-elect Donald J. Trump on Monday settled on Rex W. Tillerson, the chief executive of Exxon Mobil, to be his secretary of state, dismissing bipartisan concerns that the globe-trotting leader of the energy giant had forged a too-cozy relationship with Vladimir V. Putin, the president of Russia, transition officials said.

Mr. Trump planned to announce the selection on Tuesday morning, finally bringing to an end his public and chaotic deliberations over choosing the nation's top diplomat — a process that at times veered from rewarding Rudolph W. Giuliani, one of his most loyal supporters, to musing about whether Mitt Romney, one of his most vicious critics, might be forgiven.
Russia's Prime Minister Putin speaks with Tillerson in Sochi in 2011

President-Elect Trump 'will name Exxon CEO with close links to Putin as his secretary of state', snubbing Mitt Romney."

DM, "BREAKING NEWS, 10 Dec 2016:

Trump is expected to name Rex Tillerson as secretary of state.

Exxon Mobil chief emerged on Friday as the leading candidate.

Favored status was revealed as Giuliani withdrew.

U.S. President-elect Donald Trump is expected to name the chief executive of Exxon Mobil as the country's top diplomat, NBC News reported Saturday.

Exxon chief Rex Tillerson emerged on Friday as Trump's leading candidate for U.S. secretary of state and is expected to meet with him later on Saturday, a transition official told Reuters.

NBC News cited two sources close to the transition team in reporting that Tillerson will be named as secretary of state.

The president-elect had interviewed 2012 GOP nominee Mitt Romney twice – taking him to a three-Michelin starred dinner on one of those occasions.

Should Tillerson be nominated, his business ties, too, will come under scrutiny. Exxon Mobil has operations in more than 50 countries and boasts that it explores for oil and natural gas on six continents.

In 2011, Exxon Mobil signed a deal with Rosneft, Russia's largest state-owned oil company, for joint oil exploration and production. Since then, the companies have formed 10 joint ventures for projects in Russia.

In 2013, Russian President Vladimir Putin awarded Tillerson his nation's Order of Friendship.

'He has had more interactive time with Vladimir Putin than probably any other American with the exception of Henry Kissinger,' John Hamre, a deputy defense secretary to Bill Clinton told the Wall Street Journal.

But U.S. sanctions against Russia for its incursion into Crimea cost Exxon Mobil dearly, forcing it to scrap some projects and costing it at least $1 billion in losses. Tillerson has been a vocal critic of the sanctions.

Trump has spoken of wanting warmer relations with Moscow, which has sparked concerns in Congress that he could lift or loosen some of the sanctions on Russia.

Tillerson has been chairman and CEO of Exxon Mobil since 2006. He is expected to retire from the company next year.

Should Tillerson be nominated, climate change could be another divisive issue. The company is under investigation by the New York Attorney General's Office for allegedly misleading investors, regulators and the public on what it knew about global warming.

Trump's campaign was unavailable for comment.
Ivanka's simple presence as part of the entourage of the Trump administration is

helping that brand promote itself

NPR, "Trump's Potential Conflicts Of Interest: 'They're Everywhere":

Donald Trump tweeted that he will be taking himself out of his business operations and will announce the detail his plan on Dec. 15th. But that hasn't eliminated concerns that the trump organization's business interests in the US and in at least twenty countries around the world could lead to conflicts of interest when Trump becomes president.

In response to Trump's tweets yesterday, the office of government ethics tweeted that - as we discussed with your council - divestiture is the way to resolve these conflicts.

As we are about to hear, "divestiture" is different from Trump taking himself out of his business operations.

16 democratic members of the house judiciary requested that the committee hold hearings to discuss conflict of interest provisions that might apply to Trump when he becomes president.

New York Times investigative reporter Eric Lipton tells Fresh Air's Terry Gross that because of a "quirk in the law," American presidents are not mandated to separate themselves from their businesses.

"He could legally continue to operate them and even take actions as president that would benefit those businesses, and it wouldn't be a formal ethics violation," Lipton says.
Trump's business entanglements and the complication of his potential conflicts of interest as president are unprecedented.
It's worth a listen - NPR, 1 Dec 2016
Major western media outlets, The New York Times and Yahoo are misleading the public - they are vilifying Assad as he retakes Aleppo, inducing the misconception that it is Assad that has created the situation that has led to civilian casualties and from which the residents have had to flee.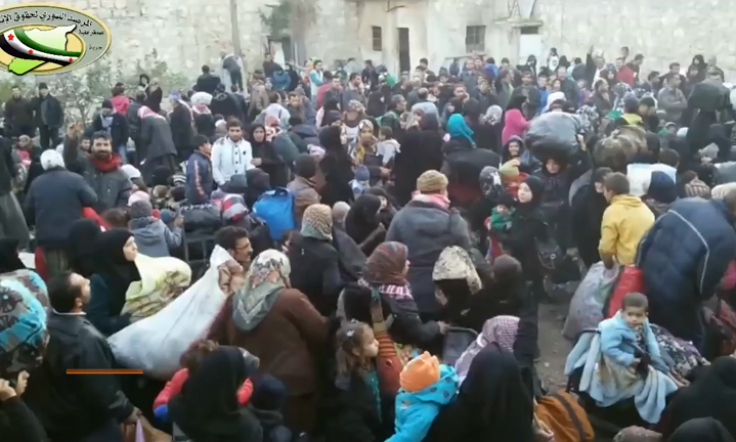 Whereas Assad (a Left Nationalist) should be applauded for re-taking Aleppo on behalf of Syria and Aleppo natives, a misconception has been created by these Western outlets that casualties have resulted from Assad's arbitrary aggression and that rather than seeking temporary safety from the fighting, civilians are fleeing Assad.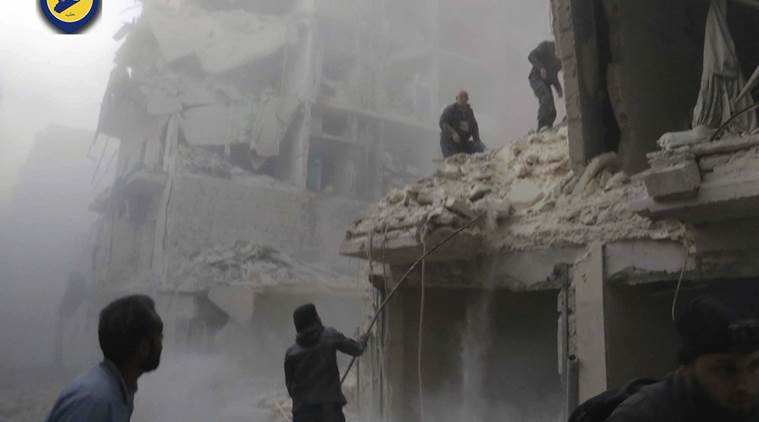 Rebels prevented some refugees from fleeing
New York Times, "Thousands Flee Aleppo, Syria, as Government Forces Advance", 28 Nov 2016:

BEIRUT, Lebanon — Thousands of people were sent fleeing for their lives on Monday as rebel fighters lost a large stretch of territory to government forces in the northern Syrian city of Aleppo, in what could prove to be a turning point in the conflict, both militarily and psychologically.

Residents described desperate scenes of people's being killed by shells as they searched for shelter after their homes came under the heaviest bombardment yet of the nearly five-year civil war. Years of airstrikes and shelling have destroyed entire neighborhoods of the rebel-held half of the divided city, once Syria's largest and an industrial hub.

At least 4,000 people have fled from the rebel-held eastern districts to the city's government-controlled western side and have registered with the Syrian Arab Red Crescent in Jibreen, a neighborhood there, Jens Laerke, the spokesman for the United Nations office of humanitarian affairs, said on Monday.

As the rebels absorbed the harshest blow since they seized more than half the city four years ago, it seemed increasingly likely that President Bashar al-Assad would eventually manage to take back all of Aleppo.

That would give the Syrian government control of the country's five largest cities and most of the more-populous west, leaving the rebel groups that are most focused on fighting Mr. Assad with only the northern province of Idlib and a few isolated pockets in the provinces of Aleppo and Homs and around the capital, Damascus.

Throughout the day, government troops, supported by Iranian-backed militias from Iraq and the militant group Hezbollah, advanced from the east and north into the rebel-held areas of Aleppo. That included Hanano, one of the first areas to fall, in 2012, and Sakhour.

Residents of Aleppo, Syria, told us how they feel when they hear an aircraft overhead. Eastern Aleppo has been under heavy bombardment by Syrian and Russian forces.

Kurdish-led militias were also involved in the fight, advancing from the west, from the Kurdish-controlled neighborhood of Sheikh Maksoud, taking the rebel-held district of Sheikh Fares.

Kurdish militias have staked out areas of de facto autonomy in parts of the country but are not entirely aligned with either the government or the rebels. The state news media and opposition activists have portrayed them in the current fighting in Aleppo, however, as working with the government to fight rebels. The Kurdish militias have clashed previously with rebels in Aleppo, who shelled the Sheikh Maksoud area.

If the government takes back the whole city, large parts of Syria will still remain outside its control, as Kurdish groups and the Islamic State hold most of the eastern half of the country. But it could effectively spell the end of the Syrian insurgent movements that sprang up against Mr. Assad after a crackdown on protests in 2011.

"It's like doomsday," said Zaher al-Zaher, an antigovernment activist in eastern Aleppo, who could communicate only in short bursts of text messages, as internet connections were failing.

Hisham al-Skeif, a member of a council in the rebel-held eastern districts of Aleppo, said he was scrambling to find housing for families who had fled from areas that had been recaptured by the government in the past day.

"The problem today, in this moment, is not water and food," he said, at one point choking with tears. "We are threatened with slaughtering, slaughtering."

The advances shattered a standoff that had lasted months, after government forces surrounded and besieged the rebel-controlled parts of the city this year, closing off regular access to food, medicine and other supplies.

The battle of Aleppo has followed a pattern established by the government: Encircle a rebel-held area; bombard it with airstrikes, barrel bombs and artillery; hit not only rebels but medical clinics, schools and other civilian structures; and wait for exhausted residents to run away or make a deal.

That approach has worked in the old city of Homs, and in several Damascus suburbs. But eastern Aleppo is by far the biggest prize the government has tried to win in this way.

In the past two weeks of fighting alone, at least 225 civilians, including at least 25 children, have been killed by government bombardments in rebel-held areas. At least 27 civilians, including 11 children, have been killed by rebel shelling.

Despite an outcry from the United Nations and many governments condemning indiscriminate attacks, the world has largely stood by, unable or unwilling to stop the carnage, even as Syria's civil war has become a proxy war, with Russia and Iran backing the government and the United States, Saudi Arabia, Turkey and others, to varying degrees, backing the rebels.

"This is violence that is organized and executed by the Assad government with the willing support of the Russians and the Iranians," the White House press secretary, Josh Earnest, said Monday in response to the latest news from Aleppo.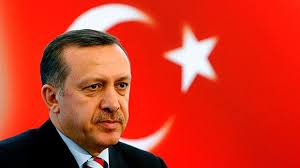 MailOnline, 25 Nov 2016:
Erdogan: "I'll let EVERY migrant into Europe."

The furious Turkish president has vowed to open his country's borders to all migrants in revenge after the European Parliament voted to halt EU membership talks.

Turkey's bid to join the EU now looks doomed after the European Parliament demanded that membership talks with Ankara are frozen.

The demand was made amid growing unease over Turkish President Recep Tayyip Erdogan's 'increasingly authoritarian regime' in the country

The EU struck a deal earlier this year to return migrants to Turkey in return for a package including aid for the refugees and accelerated membership talks.

But now Erdogan has declared that if the freeze continues he will open Turkey's gates for all migrants to flood into Europe.

Speaking at a congress on women's justice in Istanbul, he said: 'If you go any further, these border gates will be opened.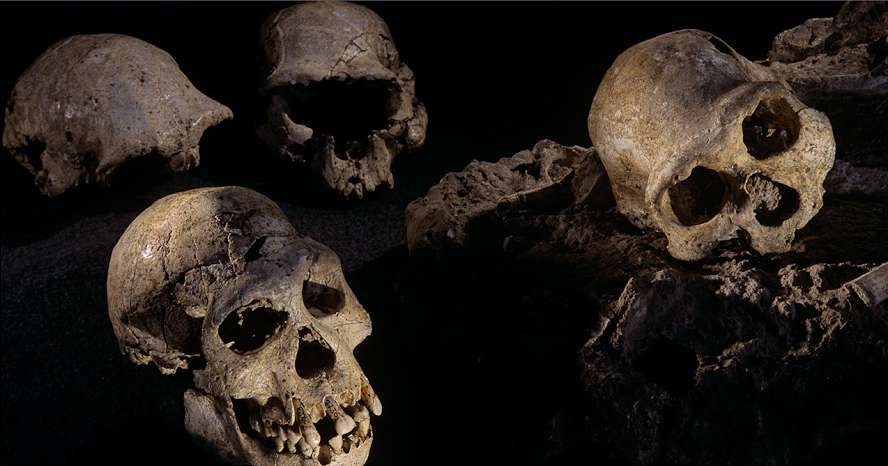 Science Mag, "Meet the frail, small-brained people who first trekked out of Africa, 22 Nov 2016:

On a promontory high above the sweeping grasslands of the Georgian steppe, a medieval church marks the spot where humans have come and gone along Silk Road trade routes for thousands of years. But 1.77 million years ago, this place was a crossroads for a different set of migrants. Among them were saber-toothed cats, Etruscan wolves, hyenas the size of lions—and early members of the human family.

Here, primitive hominins poked their tiny heads into animal dens to scavenge abandoned kills, fileting meat from the bones of mammoths and wolves with crude stone tools and eating it raw. They stalked deer as the animals drank from an ancient lake and gathered hackberries and nuts from chestnut and walnut trees lining nearby rivers. Sometimes the hominins themselves became the prey, as gnaw marks from big cats or hyenas on their fossilized limb bones now testify.

"Someone rang the dinner bell in gully one," says geologist Reid Ferring of the University of North Texas in Denton, part of an international team analyzing the site. "Humans and carnivores were eating each other."

What was it that allowed them to move out of Africa without fire, without very large brains? How did they survive?
Donald Johanson, Arizona State University

This is the famous site of Dmanisi, Georgia, which offers an unparalleled glimpse into a harsh early chapter in human evolution, when primitive members of our genus Homo struggled to survive in a new land far north of their ancestors' African home, braving winters without clothes or fire and competing with fierce carnivores for meat. The 4-hectare site has yielded closely packed, beautifully preserved fossils that are the oldest hominins known outside of Africa, including five skulls, about 50 skeletal bones, and an as-yet-unpublished pelvis unearthed 2 years ago. "There's no other place like it," says archaeologist Nick Toth of Indiana University in Bloomington. "It's just this mother lode for one moment in time."

Until the discovery of the first jawbone at Dmanisi 25 years ago, researchers thought that the first hominins to leave Africa were classic H. erectus (also known as H. ergaster in Africa). These tall, relatively large-brained ancestors of modern humans arose about 1.9 million years ago and soon afterward invented a sophisticated new tool, the hand ax. They were thought to be the first people to migrate out of Africa, making it all the way to Java, at the far end of Asia, as early as 1.6 million years ago. But as the bones and tools from Dmanisi accumulate, a different picture of the earliest migrants is emerging.

By now, the fossils have made it clear that these pioneers were startlingly primitive, with small bodies about 1.5 meters tall, simple tools, and brains one-third to one-half the size of modern humans'. Some paleontologists believe they provide a better glimpse of the early, primitive forms of H. erectus than fragmentary African fossils. "I think for the first time, by virtue of the Dmanisi hominins, we have a solid hypothesis for the origin of H. erectus," says Rick Potts, a paleoanthropologist at the Smithsonian Institution's National Museum of Natural History in Washington, D.C.

This fall, paleontologists converged in Georgia for "Dmanisi and beyond," a conference held in Tbilisi and at the site itself from 20–24 September. There researchers celebrated 25 years of discoveries, inspected a half-dozen pits riddled with unexcavated fossils, and debated a geographic puzzle: How did these primitive hominins—or their ancestors—manage to trek at least 6000 kilometers from sub-Saharan Africa to the Caucasus Mountains? "What was it that allowed them to move out of Africa without fire, without very large brains? How did they survive?" asks paleoanthropologist Donald Johanson of Arizona State University in Tempe.

They did not have it easy. To look at the teeth and jaws of the hominins at Dmanisi is to see a mouthful of pain, says Ann Margvelashvili, a postdoc in the lab of paleoanthropologist Marcia Ponce de León at the University of Zurich in Switzerland and the Georgian National Museum in Tbilisi. Margvelashvili found that compared with modern hunter-gatherers from Greenland and Australia, a teenager at Dmanisi had dental problems at a much younger age—a sign of generally poor health. The teen had cavities, dental crowding, and hypoplasia, a line indicating that enamel growth was halted at some point in childhood, probably because of malnutrition or disease. Another individual suffered from a serious dental infection that damaged the jawbone and could have been the cause of death. Chipping and wear in several others suggested that they used their teeth as tools and to crack bones for marrow. And all the hominins' teeth were coated with plaque, the product of bacteria thriving in their mouths because of inflammation of the gums or the pH of their food or water. The dental mayhem put every one of them on "a road to toothlessness," Ponce de León says

[...]

Regardless of the Dmanisi people's precise identity, researchers studying them agree that the wealth of fossils and artifacts coming from the site offer rare evidence for a critical moment in the human saga. They show that it didn't take a technological revolution or a particularly big brain to cross continents. And they suggest an origin story for first migrants all across Asia: Perhaps some members of the group of primitive H. erectus that gave rise to the Dmanisi people also pushed farther east, where their offspring evolved into later, bigger-brained H. erectus on Java (at the same time as H. erectus in Africa was independently evolving bigger brains and bodies). "For me, Dmanisi could be the ancestor for H. erectus in Java," says paleoanthropologist Yousuke Kaifu of the National Museum of Nature and Science in Tokyo.

In spite of the remaining mysteries about the ancient people who died on this windy promontory, they have already taught researchers lessons that extend far beyond Georgia. And for that, Lordkipanidze is grateful. At the end of a barbecue in the camp house here, he raised a glass of wine and offered a toast: "I want to thank the people who died here," he said.