Majorityrights News > Category: Compradors
The Hill, "Russia recognizes Jerusalem as Israel's capital", 6 April 2017:

Russia on Thursday publicly recognized West Jerusalem as the capital city of Israel.

The announcement was made in a statement by Russia's Ministry of Foreign Affairs that addressed the Palestinian-Israeli conflict.

In the statement, Moscow reaffirmed "support for the two-state solution" while acknowledging that East Jerusalem should be the capital of the future Palestinian state.

"We reaffirm our commitment to the UN-approved principles for a Palestinian-Israeli settlement, which include the status of East Jerusalem as the capital of the future Palestinian state," the ministry said.

"At the same time, we must state that in this context we view West Jerusalem as the capital of Israel."

Moscow's announcement comes as the new U.S. administration is considering moving the U.S. embassy from Tel Aviv to Jerusalem, thereby recognizing the city as Israel's capital.

Israel declared Jerusalem its capital in 1950, but Russia is the first nation to recognize it as such, according to The Jerusalem Post.

Long-standing U.S. policy has called for the status of Jerusalem to be resolved by the Israeli-Palestinian peace process.

According to the Jerusalem Post, Russia is currently not planning on moving its embassy to the city.

In the statement, Russia maintained that a two-state solution is the best policy for the achieving peace in the region and pledged to focus on ensuring access to Jerusalem "for all believers."

"Moscow reaffirms its support for the two-state solution as an optimal option that meets the national interests of the Palestinian and Israeli people, both of whom have friendly relations with Russia, and the interests of all other countries in the region and the international community as a whole," the ministry said.

"Russia will continue to provide assistance to the achievement of Israeli-Palestinian agreements. We will focus on ensuring free access to Jerusalem's holy places for all believers."
Related:

Pinchas Goldschmidt, Chief Rabbi of Moscow, President of the Conference of European Rabbis, the representative of the Russian Jewish community politically as well: Jews are fighting alongside their Muslim brothers against Old Europe.
The New Observer, "Netanyahu: Race-mixing to Destroy Liberal Jews", 3 Dec 2017:

Israeli Prime Minister Benjamin Netanyahu has reportedly predicted that racial mixing between liberal Jews and non-Jews will wipe out Reform Judaism in America by 2070—and that as a result, the Jewish ethnostate must prepare itself for survival without being supported by the US.

The comments, first reported by the Hebrew-language Makor Rishon daily newspaper in Israel, have highlighted two important facts: firstly, that Netanyahu is acutely aware of the threat to racial identity posed by racial mixing of any sort; and secondly, that the liberal Jews in America are behind the support that country provides to Israel.

In the original report, Netanyahu said that Reform Judaism—which, according to Pew Center estimates, represented 35 percent of American Jews—"would disappear within two generations due to assimilation."

The publication of the report in Makor Rishon caused an uproar amongst Jews in America, and Netanyahu's office issued an oblique denial in a tersely-worded statement which said that the report was "inaccurate and do not reflect the Prime Minister's views." It was significant that the statement did not specifically deny using those words, a tactic often employed by politicians as a way of publicly backtracking from comments.

Makor Rishon's diplomatic correspondent, Ariel Kahana, however, confirmed that Netanyahu repeated the assessment several times in private talks, and that Israel's ambassador to the United States, Ron Dermer, has been heard making similar projections.

According to Kahana's reports, Netanyahu spoke of the scenario of the demise of Reform Judaism as a threat to Israel, saying the Jewish state needs to prepare for a day when it would no longer enjoy the base of support provided today by the Jewish community in the United States.

As the Jewish Telegraphic Agency pointed out, Netanyahu has been criticized by leaders of Reform Judaism "in the United States and beyond" over his government's refusal to implement a compromise that enlarges the space devoted to allowing Jewesses to pray at the Western Wall, as well as its support for a bill that would give the Orthodox Chief Rabbinate formal control over conversions—which would further cement Israel's ban on marriages between Jews and non-Jews.

The JTA makes no reference to the real reason for the split between "left" and "right" wing Jews, namely on how best to present Israel to the outside world.

The JTA also ignored the other elephant in the room—the fact that the Jewish lobby in America and European countries still all support Israel and its racial policies—while vehemently attacking any white people who dare to say that they seek to emulate Israel's plans to protect itself from being overrun by racial aliens.

Netanyahu's assessment that liberal Jews in America will disappear due to racial mixing is based on reportedly high intermarriage rates with non-Jews amongst that community.

This is however unlikely to affect the power of the Jewish lobby, because the Conservative and Orthodox branches of American Jewry—together the majority of Jews in the US—still maintain their Jews-only marriage policies, and will not disappear.

In fact, it is precisely the Orthodox Jews who wield such strong influence over the Donald Trump administration, which is proof in itself that the disappearance of Reform Jews will not dramatically affect the power of the Jewish lobby in America.

As the Israeli Haaretz newspaper reported in April 2017, the "New Jewish Elite of the Trump Age" are the "ultra-Orthodox and pro-Israel Hawks."

Haaretz reported that "among many moves aimed at reversing his predecessor's policies, President Trump recently decided not to make public the White House visitors logs.

"Had they been open, the lists would reveal the profound change 100 days of a Trump administration had brought about to the Jewish community's power structure.

"The atmosphere has changed, at least for us. There's a sense of familiarity and greater receptivity and that makes a better atmosphere," said Abba Cohen, vice president for federal affairs at Agudath Israel of America, a group representing the ultra-Orthodox stream."

The real threat to Jewish power in America will only come when—and if—America tips majority nonwhite, because the Jewish Lobby's power is directly linked to the presence of a majority white electorate—as controlling the electoral choices of a majority nonwhite population will prove much harder to do.
I've published this full article by The New Observer in order to allow the article to build up to this last - crucial - paragraph:
"The real threat to Jewish power in America will only come when—and if—America tips majority nonwhite, because the Jewish Lobby's power is directly linked to the presence of a majority white electorate—as controlling the electoral choices of a majority nonwhite population will prove much harder to do."
It makes a point, inadvertently in all likelihood, and it is a chief point that Kumiko has become vigilant about - that non-Whites who are aware of the JQ, its power and destruction to ethno-nationalism, are being compelled where they are observant, to oppose White advocacy in general (just as the Jews would have it via controlled reaction to cultural Marxism) because it (right-wing reaction) has become engrafted with Jewry and their agenda. The Alt-Right is no relief from this fact; quite the opposite, it is the ultimate in crypsis as it basically has a quid pro quo relation with Jewry's right wing position upon its full ascendancy (approximately following the 2008 American housing bust).
And so, while David Duke, KM, TRS, Mark Collett et al. will continue to make excuses for (((Trump's administration))); some Alt Right tents will bolster their JQ cred by apologetics for Nazi Germany; but generally they will wield the anti-social stigma that Jewry will encourage among Whites; while other tents among their big tent will be in their circuit ready to express their "compassionate side" by running apologetics with and for Lauren Southern, John K. Press, Mike Enoch and Faith Goldy…. in their broader sphere will be Stephan Molyneux, Breitbart, Fox etc.
That is to say, the Alt Right and its perspective against "the left" has been and remains a Jewish trick at the most fundamental, epistemic level of (against) praxis; a trick which non-White and White ethnonationalists alike cannot afford to ignore. For it is the anti-social right, bereft of social accountability in propensity for naturalistic fallacy and unhinged idealism that has precipitated wars catastrophic for everybody except for the ultimate benefit of YKW.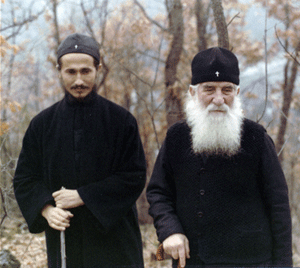 Orthodox Christians look quite similar to orthodox Jews. (((Cohencidence)))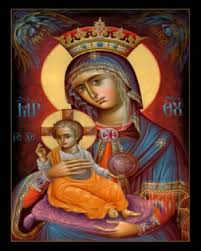 Blessed Jewish mother's 'immaculate conception of god' - i.e., king of the Jews - crucified by the Romans.
Radio Aryan, "The Orthodox Nationalist: Soviet Ideology, Western Delusion and the ROC in the USSR" - TON 112917

22:08: "The fact is that Orthodox politics has been set down in the Old Testament; and in the political theory of the great Orthodox nations and empires from Byzantium to Russia."

- 'The Orthodox Nationalist', Dr. Matthew Raphael Johnson
The Old Testament is ulta Jewish nationalism -
i.e., Jewish imperialism.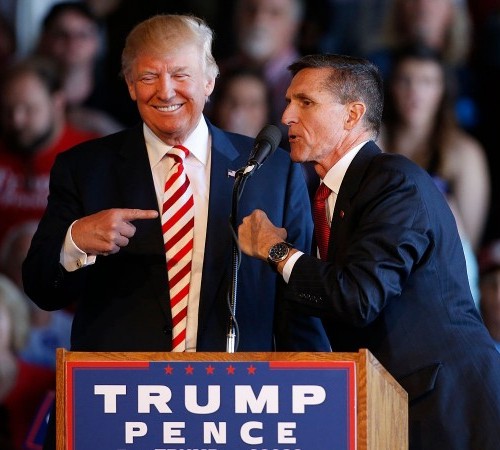 Washington Post, "Michael Flynn is the key to the Russia scandal — and he may have just flipped on Trump", 24 Nov 2017:

A lawyer for Michael Flynn has ended communications with President Trump's legal team, a sign that Flynn may be preparing to cooperate in the Russia probe.

Michael Flynn, who served as President Trump's national security adviser for just 24 days before being cut loose, may be the key figure to unraveling the entire Russia scandal. If that's true, the president just got some very, very bad news in the form of a New York Times report:

Lawyers for Michael T. Flynn, President Trump's former national security adviser, notified the president's legal team in recent days that they could no longer discuss the special counsel's investigation, according to four people involved in the case — an indication that Mr. Flynn is cooperating with prosecutors or negotiating a deal.

Mr. Flynn's lawyers had been sharing information with Mr. Trump's lawyers about the investigation by the special counsel, Robert S. Mueller III, who is examining whether anyone around Mr. Trump was involved in Russian efforts to undermine Hillary Clinton's presidential campaign.

That agreement has been terminated, the four people said. Defense lawyers frequently share information during investigations, but they must stop when doing so would pose a conflict of interest. It is unethical for lawyers to work together when one client is cooperating with prosecutors and another is still under investigation.

We should be clear that this news is not definitive proof that Flynn is cooperating with Mueller. It may mean only that he is in the process of negotiating a deal to avoid prosecution, and that deal might or might not involve giving information on other figures in the investigation. But if Flynn is indeed cooperating, Trump is in big trouble.

That's because if Flynn is cooperating, it can only be because he has information to offer Mueller on someone more important than himself. That's how it works. And who is more important than Flynn? Only a very small number of people. Among those implicated in this whole affair, that group may consist of Jared Kushner and Trump, and that's about it.

The UN General Assembly hall (illustrative). Photo: UN.

JNS.org – "In an unprecedented move, Israel on Tuesday co-sponsored a draft resolution against Syria that was submitted by Saudi Arabia at the United Nations Human Rights Council", 15 Nov 2017:

The resolution, which was also backed by the US, France and Germany, passed with an overwhelming majority of 108 countries voting in favor, 17 voting against and 58 abstaining.

17 Nov 2017: Saudi FM, "Hezbollah Is a 'First-Class Terrorist Organization." Saudi Foreign Minister Adel al-Jubeir described Hezbollah on Thursday as a "first-class terrorist organization" that should lay down its arms…

Although Israel has previously supported resolutions submitted by Saudi Arabia at the UN, it has never signed on as a co-sponsor.

In a statement delivered prior to the vote, Saudi Arabian Ambassador to the UN Abdallah Al-Mouallimi slammed the "the grave deterioration in the state of human rights in Syria."

When the list of the resolution's co-sponsors was read aloud, Syria's UN envoy, Bashar al-Jaafari, mockingly congratulated Riyadh for Israel's direct involvement, stating that it served as evidence of a secret Israeli-Saudi alliance. The Syrian ambassador also accused all of the resolution's co-sponsors of supporting terrorism.

"The Assad regime, with full support from Iran, has been slaughtering its people mercilessly and with incomprehensible cruelty for years," Israeli Ambassador to the UN Danny Danon responded. "Israel, which for years has been providing humanitarian aid to Syrian civilians hurt by these atrocities, stands together with the international community against this murderous regime."

Israel's co-sponsoring of the Saudi resolution came a week after the Israeli Foreign Ministry reportedly instructed its envoys to launch a global diplomatic campaign against Iran and the Lebanese terror group Hezbollah, and in support of Saudi Arabia and its allies.
The resolution would overturn United Nations Security Council Resolution 1559, guarantor of Lebanon's sovereignty.
Related: Bashar Al-Assad, a proper Left Nationalist, a socially conscientious man.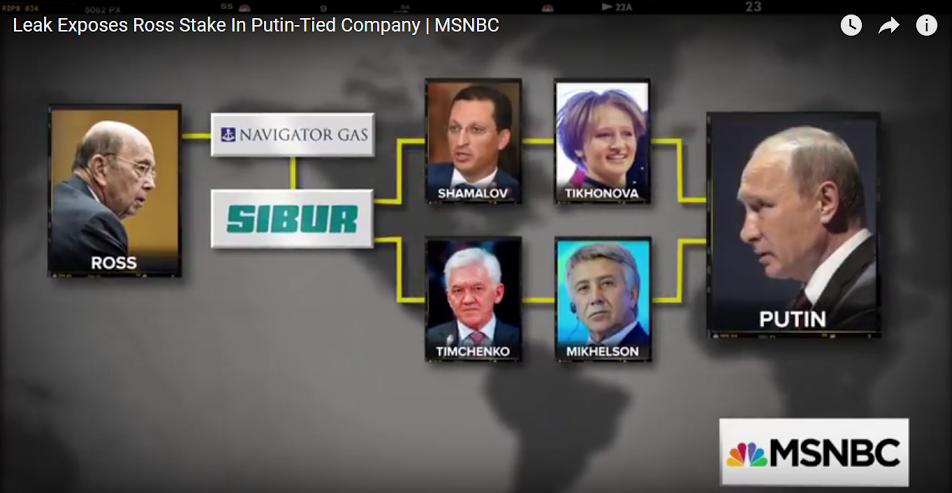 Pardon the liberal sources, but in the case of Democracy Now, for example, it was among the first sources to interview the author of the investigation and the coverage sticks pretty much to what he has to say. Democracy Now is literally an anti-White news program and Jewish as well - beginning with Amy Goodman, of course. Hence they are not going to amplify the wrong doings of Jews per se. Please take that under consideration. Critiques as such and suggestions of alternative sources on the story are welcome.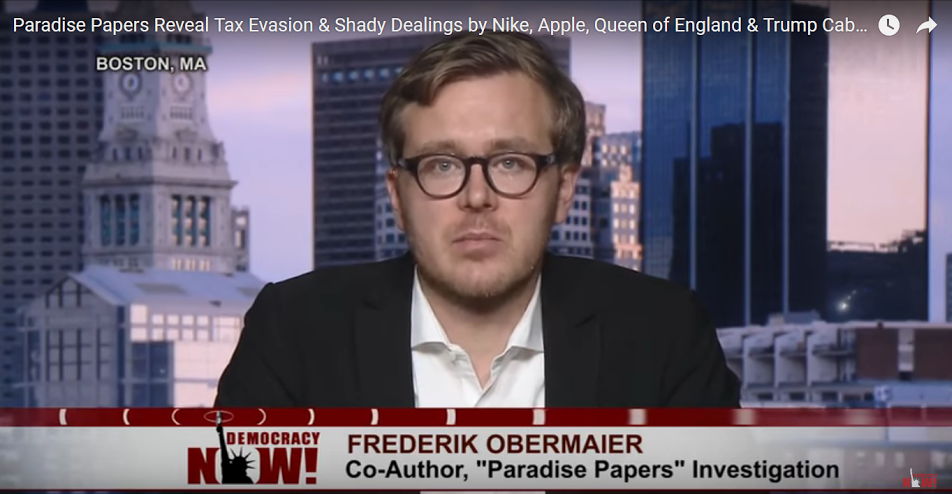 Poland is correct to denounce Richard Spencer in his neo-Molotov-Ribbentrop larp.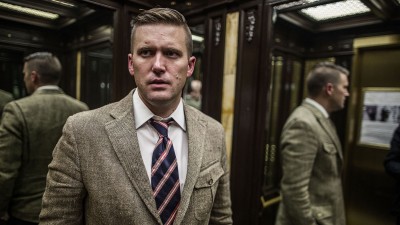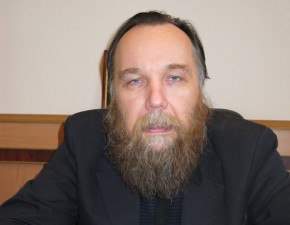 While the Polish government is not perfectly articulate of its reasons to denounce Richard Spencer for his advocacy of a counter productive world view, they are not far off the mark and not wrong to reject him either.
Typical of American right wingers, Spencer is nursing a neo-Germanophilic world view, overly sympathetic to the German imperialism of the world wars (and antagonistic to Great Britain's 'interference'), with a new twist that would larp and valence a re-empowered German / Russian axis - i.e., a newly got up Molotov-Ribbentrop agreement for an "imperium", i.e., imperialism that would run rough shod over the interests of many necessary allies - Hungary rejected him for the same reason Poland rejects him for the same reason Britain rejected him for the same reason Japan would reject him (for the same reason all of Asia would reject him for the same reason Zionism embraces him, for the quid pro quo reasoning that comprador wielding right wing enterprises embrace him) etc. - while his larped empire (Lisbon to Vladivastok) would be governed by whom? Apparently he would depend heavily on working with Jewish interests to facilitate (maneuver) his Russo-Germanic grand civic Euro larp, in Duginesque delusion of grandeur - a delusion coddled by ((())).
News Week, "Richard Spencer Is Too Racist for Poland's Right-Wing Government", 27 Oct 2017:

Poland's right-wing government doesn't want white supremacist Richard Spencer to visit the Eastern European country, calling him a "threat" to democracy.

Spencer was scheduled to speak at a conference organized by Poland's far right to celebrate Polish Independence Day on November 11, but the country's Foreign Ministry condemned the alt-right leader, whose condemnation of diversity has found support among neo-Nazis, whose ideological predecessors invaded Poland and killed millions during World War II.

"As a country which was one of the biggest victims of Nazism, we believe that the ideas promoted by Mr. Spencer and his followers could pose a threat to all those who hold dear the values of human rights and democracy," the Polish Foreign Ministry said in a statement, adding that Spencer's views are in conflict with Poland's legal order.
Poland is not beyond criticism in its brand and particular expressions of nationalism, but Richard Spencer is highly dubious in his imperial larp; and the Poles are correct to denounce Spencer and like apologists for the imperialist aspirations of Nazi Germany and the casualties it left in the wake of its aspired imperialism, relevantly in this case, the Poland that came back not as "a gift of Woodrow Wilson", but through the endurance and perseverance of Polish nationalism through 123 years in exile during the tri-partition; and then again through 50 years in exile during the Nazi and Soviet regimes.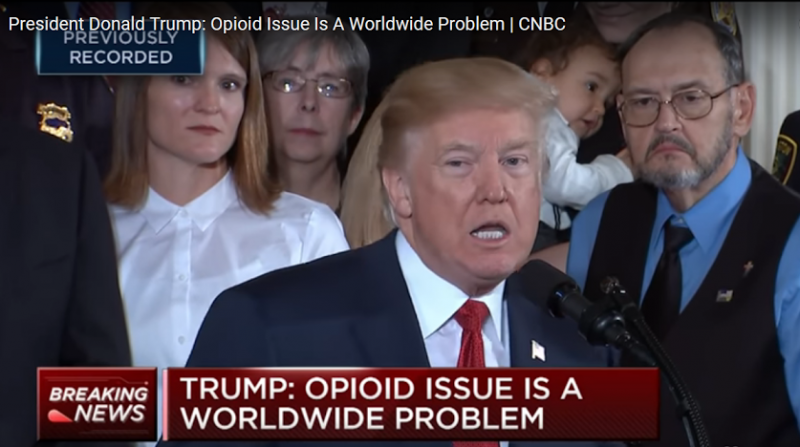 It is significant that Trump has declared his campaign against the opioid issue a worldwide problem.
It is a reflection of dishonesty and supremacism as opposed to a move toward ethnonational coordination.
A preliminary matter of suspicion has to do with resources being devoted to criminal enforcement rather than public health.
In particular, resources as such are not necessarily being devoted even for the public health management of the poor White communities impacted. But rather toward a covert means to deal with blacks and browns though criminalization; while resources will be devoted to foreign browns and yellows to a lesser extent through criminalization, but to a greater extent through politicization - their being seen as engaging in a covert war of drug trafficking - a depiction which could then mutate into broader, more explicit wars, markedly in Asia.
This comes back to dishonesty and supremacism as opposed to White Nationalism, which is supposed to represent ethnonationalism for European peoples.
As ethnonationals, we should be working on rule structures which lead to our separatism and sovereignty for ourselves, blacks, browns and yellows. We do not want to be a part of the same governance; and in fact, we need to be of a separate governance.
It is supremacist to detain migrants, drug users and petty dealers for any significant length of time in prisons - private jails in particular have been cited as being used for the literal supramacist purpose of slave labor.
Ethno-nationals would either repatriate them or work on the means of separatism, physically and legally; i.e., they would honestly admit that in seeing themselves as significantly different from these people, that they want to be separate; and need to separate, as opposed to generating an atmosphere of exploitation and revenge; or the liberal supremacism of integrationist genocide. That only separatism, not heirarchical control within the same governance will allow us to manage our peoples in good faith coordination with others.
As for the trafficking of opioids, cocaine and other drugs - again, rather than a government engaging in a dishonest, covert means of warfare against a people that Jews and right wingers see as a threat (Hispanics and Asians), White governance needs to acknowledge that drugs have long been, though clandestinely, a huge part of Western economies; and what needs to happen instead is an open and honest acknowledgement of the part these drugs play in the medical and recreational economy and as a public health issue - in the need for mental adventure and a certain amount of pleasure on the one hand; and in the need for escape into being, the need to deal with pain, anxiety, depression, boredom and despair on the other hand - particularly regarding the addictive aspects and the anti-social ramifications of abuse that can ensue. Thus, not only dealing with the punishable aspects of drug abuse, but in the social compassion of looking into and dealing with what might be lacking in these peoples lives that has them not seeing better recourse to drug abuse or illegal trafficking.
This would allow for a better management of our own peoples. In addition, this would allow for a fair, non-Jewish, non-right wing negotiation with Asian and South American peoples, as opposed to more brutal exploitation and catastrophic wars in the dishonest interests of Jews and right wingers.