Majorityrights News > Category: Liberalism & the Red Left
The Occidental Observer, "Who Commits Murder in America?", 19 Sept 2017:

- by Hubert Collins

Most Americans suspect that Blacks commit the majority of crime in this country. They are, in a word, correct. However, the government takes great strides to cover this up. From the federal on down to the city level, our rulers are loathe to release data on crime that includes racial breakdowns. Such data disrupts the preferred narratives about race in this country.

However, there are a handful of cities that do let the public see the numbers, and, no matter the city, it is Blacks who are running riot. Philadelphia is one those few forthright cities, so we will start there. To begin, here are the demographics for the city in 2016, according to the US Census:
44.2% Black
34.9% White
14.4% Hispanic
7.4% Asian
2.6% mixed
0.9% American Indian
0.2% Hawaiian/Pacific Islander

Here is the demographic makeup of arrestees for shootings, both fatal and non-fatal, that same year in Philadelphia:

For shootings, Blacks were just shy of doubling their share of the general population, with 80.3% of arrests. Whites were the opposite — just shy of halving their population share at 18.5% of arrests. Asians arrest rates, at 0.6%, are about one twelfth their share of the population.

Here are the same shooting arrests broken up between the uniquely clumsy categories "Latino" and "non-Latino."

Hispanics/Latinos are quite close to being exactly proportional. They were 14.4% of the population at large, and 15.2% of arrests for shootings.

The numbers for murder arrests in 2015 reveal a similar pattern.
White: 18 total, or 17.1%
Black: 86 total, or 81.9%
Asian: 1 total, or less than 1%
Hispanic: 10 total, or 9.5%

The same goes for 2014:
White: 29 total, or 20.4%
Black: 103 total, or 72.5%
Asian: 10 total, or 7
Hispanic: 20 total, or 14.1%

The same pattern holds over the last 10 years of data that I looked at.

Conclusion: Blacks commit the overwhelming number of murders, with their arrest numbers being nearly double their share of the population.

Whites commit murder at about half the rate their share of the population would suggest.

Asians commit an infinitesimally small amount of murder relative to their population size.

Hispanics commit murders at rates more-or-less proportional to their population size.

Here is the demographic makeup of arrestees for shootings, both fatal and non-fatal, that same year in Philadelphia:
The key difference is that we are Left Ethnonationalists, therefore Not imperialists, not supremacists, with no aim of genocide or its denial; thus, if our organizational meetings were infiltrated the only possible complaint would be that we wanted separatism and sovereignty; we do not want "them" to be part of our government and governing; do not want them imposed upon us; and if they refuse our wish for separatism and sovereignty, then they are revealed as the imperialists, supremacists, the exploitative, the slave masters.
Independent, 20 Sept 2017:

"Anti-fascist activist goes undercover with 'alt right' to expose movement's rapid European expansion."

Hope Not Hate report reveals how the group is breathing new life into once dormant far-right and racist groups around the world. A toxic mix of antisemitism, Islamophobia and sexism is revealed at the heart of the "alt-right" movement, following an investigation by an openly-gay anti-fascist activist that sheds new light on the far-right's rising influence over political parties on both sides of the Atlantic.

Members of the group were caught discussing "gassing Jews" and killing their left-wing opponents after Hope Not Hate conducted a major study of white supremacists in the US and Europe.

The exposé reveals how the "alt-right" is breathing new life into once dormant far-right and racist groups around the world, uniting them under one international movement.

It uncovers the infiltration of the "alt-right" in the UK, with Sheffield-born blogger Paul Joseph Watson among those using their online following to reach audiences the traditional far-right has until now been unable to muster.

As a general principle The Independent avoids using the term "alt-right", on the basis it is a euphemism employed to disguise racist aims.

The report says a second, "moderate" wing – dubbed the "alt-light" – has become increasingly influential on right-wing politics in Britain, pushing Ukip and others into ever-more hard-line territory.

Far right

banned from using

their favorite meme.

Authors of the study The International Alternative Right: From Charlottesville to the White House also claim to have found links between the hard-right network and the Trump administration.

Speaking of his experiences infiltrating the network of white supremacists, Patrik Hermansson said: "For almost a year I've been at the heart of a world of extreme racism, antisemitism, Holocaust denial, esoteric Nazi rituals and wild conspiracy theories.

"What I found was a movement that sometimes glorifies Nazi Germany, openly supports genocidal ideas and is unrelentingly racist, sexist and homophobic."

Mr Hermansson said he first gained access to the movement after joining the far-right "think tank" London Forum, having claimed to have come to the UK as a disillusioned Swede curious about the "alt-right" and inspired by Brexit.

He was then introduced to other groups, including the Extremists Club and the Traditional Britain Group, which aims to "preserve the ancient traditions, peoples and beliefs" of the UK.

He said: "In this world, Holocaust denial and conspiracy theories are commonplace, so much so that a whole group exists to cater specifically for them.

"I spent endless mind-numbing hours at meetings of the [conspiracy theorist group] Keep Talking, listening to speakers deny climate change, debate whether 9/11 was a false flag attack or if an ill-defined 'they' sold birth certificates on the stock market. Trestle tables at the edge of the hall were adorned with Holocaust denial books."

The label "alt-right" was first adopted by white supremacist Richard Spencer, but was brought to mainstream attention by individuals with a larger social media presence such as Milo Yiannopoulos and Mike Cernovich.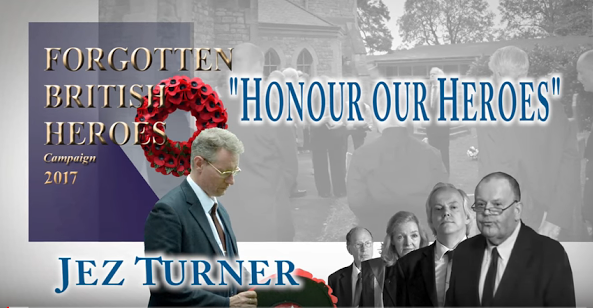 * Please feel free to forward or pass on to other nationalists *


The 2017 Annual John Tyndall Memorial Meeting


Friday 6th October, 2017

Preston - Lancashire. 1pm – 6pm

Keith Axon: Meeting Chairman: - Longstanding friend of JT, former NF and BNP organiser

Speakers include (in alphabetical order):

Benny Bullman: - lead singer of the Blood & honour band Whitelaw, and longstanding British Movement activist

Mark Collett: - former Young BNP organizer, twice acquitted on 'race-hate' charges and author of Decline of Western Man

Richard Edmonds: - Longstanding friend of JT, National Front directorate member activist - former BNP national organiser

Stephen Frost: - National secretary of the British Movement and author of the Colin Jordan biography 'TWAS A GOOD FIGHT'!

Julie Lake: - former BNP organiser, now National Front & South West Forum organiser

Dr. James Lewthwaite: - former Bradford City Councillor, archaeology lecturer, organiser for the British Democrats and Orangeman

Eddy Morrison: - Longstanding White nationalist, former NF, BNP and WNP organiser – now editor of the online newsletter White Voice

Peter Rushton: - Assistant editor of Heritage and Destiny magazine & Russia Today and Press TV commentator

Jez Turner: – former soldier, Arabic & Pashtun translator, & now chairman of The London Forum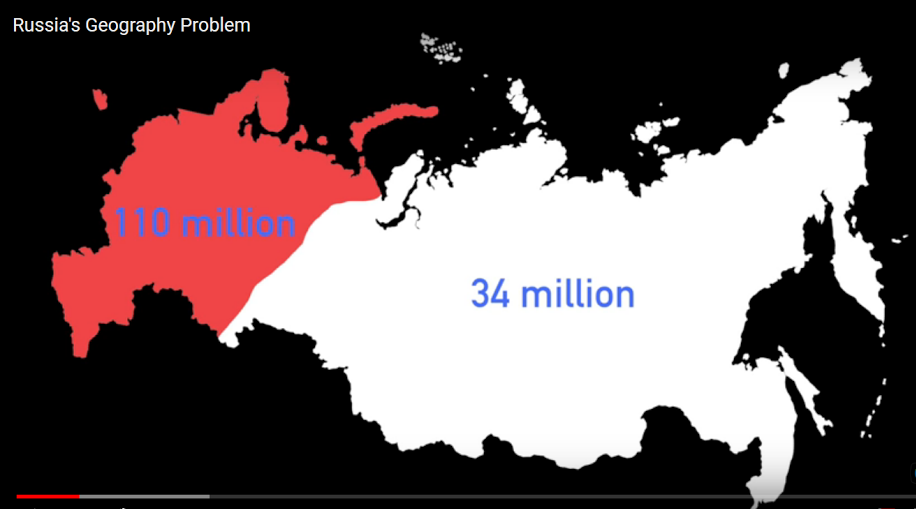 Related Story: European & Asian Regional Alliance
ABC, "Who are the white nationalists and Antifa? Part 1", 19 Sept 2017: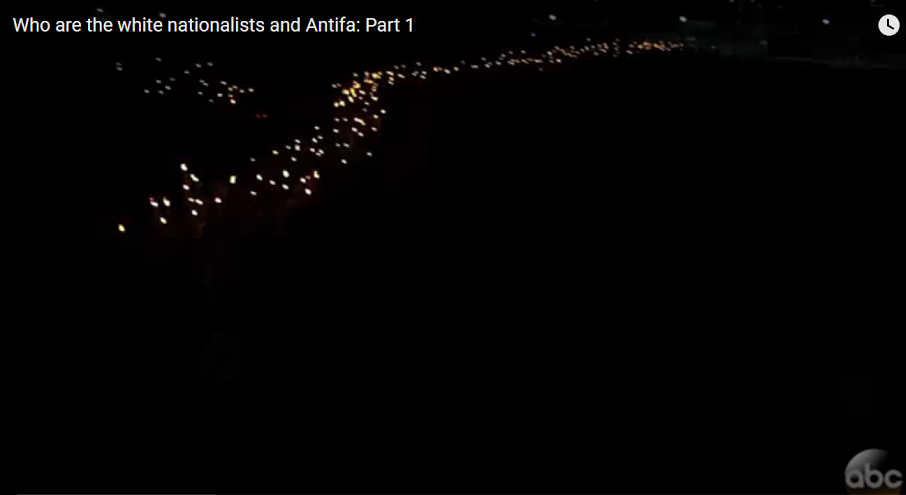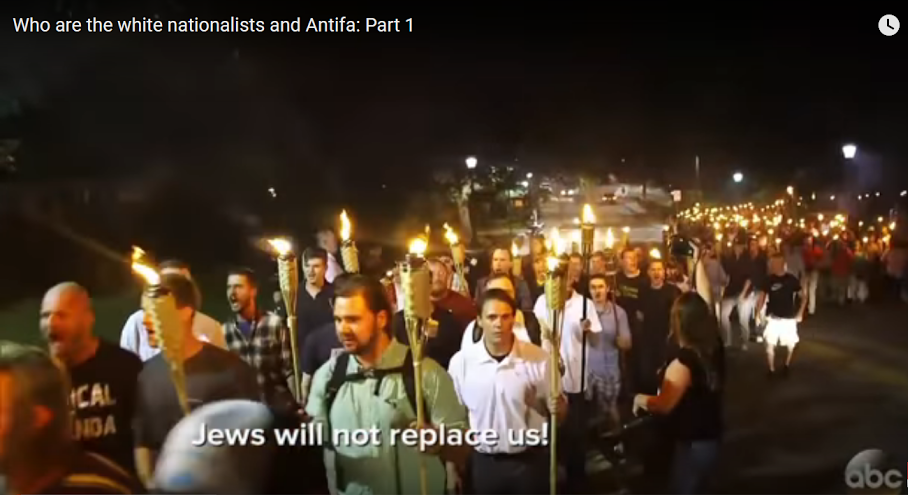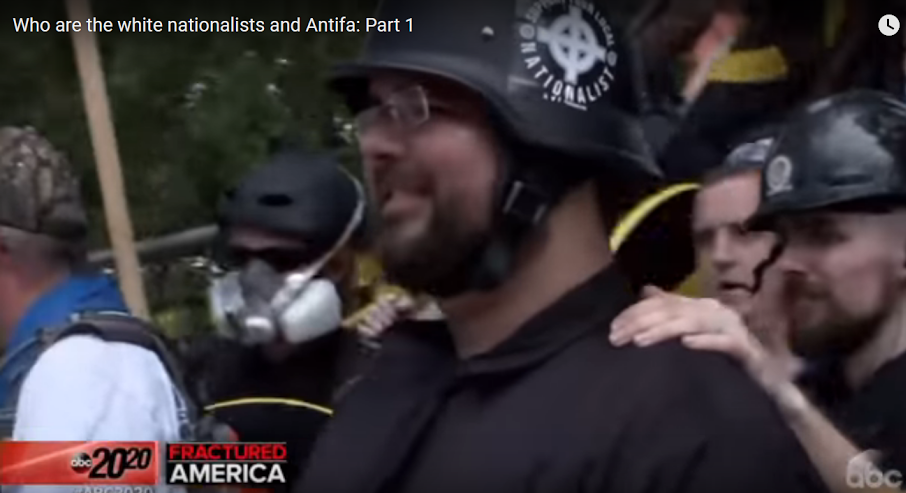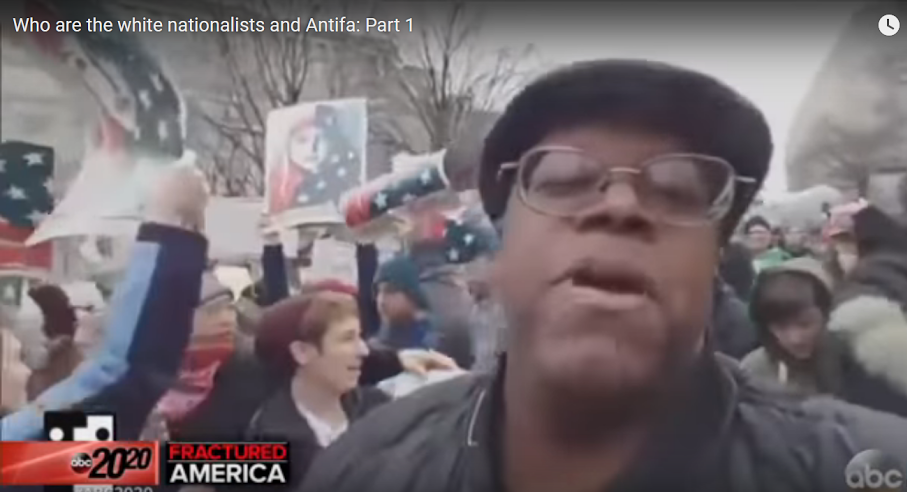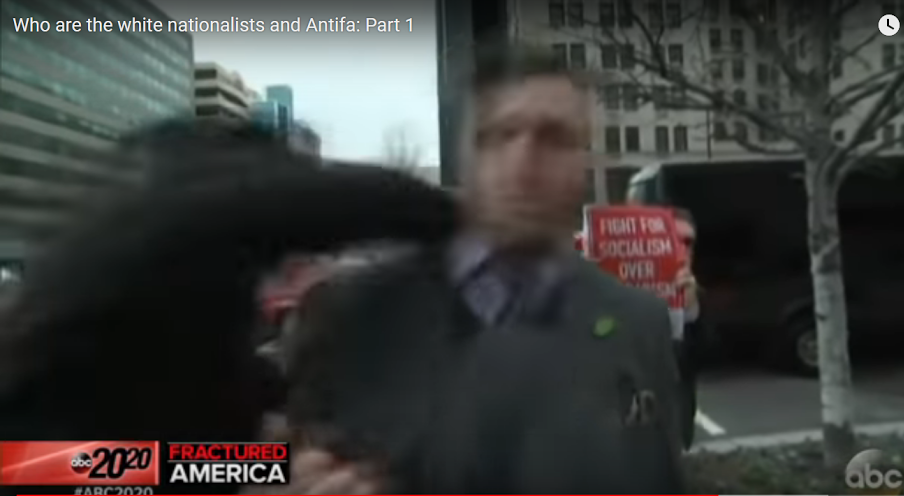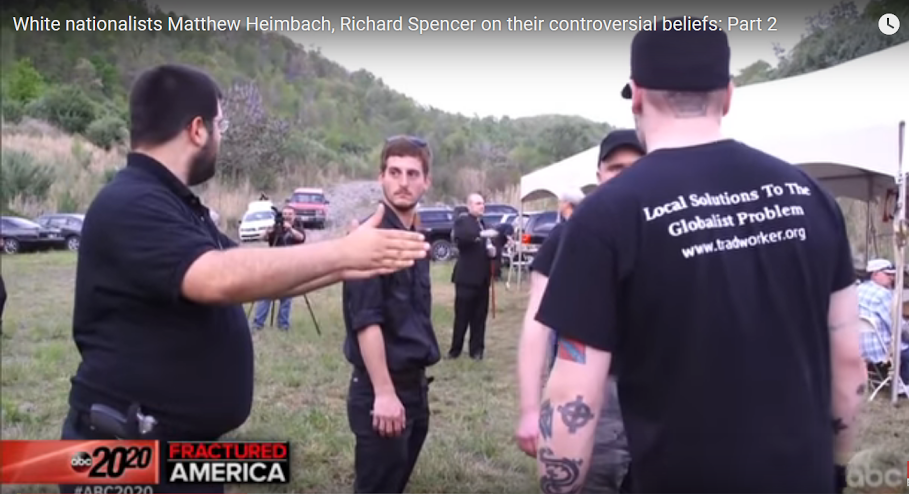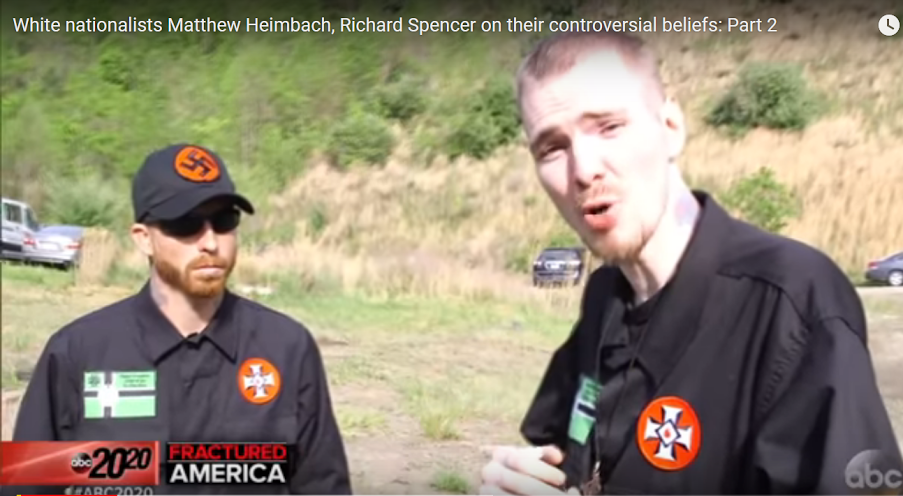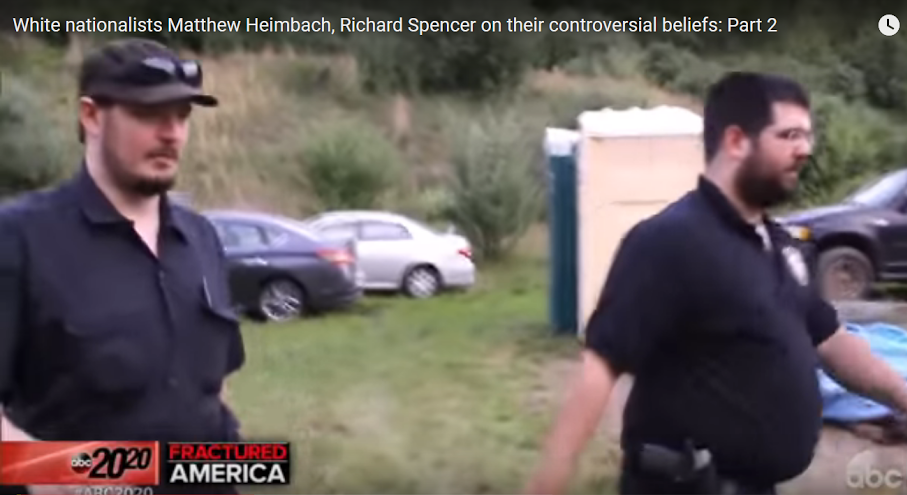 The Expecting Game
This statement is from Marco Panzetti: "We Are Not Going Back"...

During the summer of 2015, in the context of the largest refugee crisis since World War II, the flow of migrants reaching Italy by boat and headed overland for northern Europe is abruptly interrupted by the closure of the French border on June the 8th 2015. Within a few days, near the Italian border town of Ventimiliglia, a crowd of 200-300 migrants is formed. On June the 11th the Italian police attempts to forcibly deport them. Many resist and take shelter on the rocks, creating a makeshift camp a few meters from the posh French Riviera town of Menton.

Among infinite dreams, stories, hopes and uncertainties, one thing is clear above all: nobody is going back.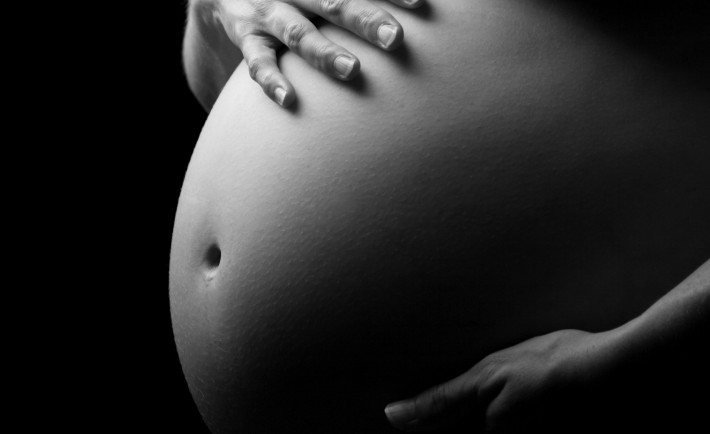 This image of a pregnant African woman is Not by Marco Panzetti… but he begins his photo essay at The BBC similarly, with a silhouette of an African woman at a north Italian refugee camp….
The BBC sets an image here, beginning a series of them by Panzetti, showing Africans in a north Italy migrant camp…

Caption, "Life goes on: Mohamed Fatima from Mali, who is pregnant, is waiting for her case to be processed so she can move on from Fenoglio camp."

BBC, "The waiting game: Life in a north Italy migrant camp", 16 Sept 2017:

About 100,000 people have arrived on Italian shores this year, after making the perilous journey across the Mediterranean from Libya.

They are joining many thousands more asylum seekers and migrants already in the country - many stuck there after other European countries closed their borders.

About 450 of them can be found in the Fenoglio camp, outside Turin, which is run by the Italian Red Cross.

It is supposed to be a transit camp, from where migrants are quickly transferred to reception centres - but the logjam in the system means many end up spending months here.

Photographer Marco Panzetti met the inhabitants of the camp on behalf of the Red Cross….
The Hill, "Trump signs resolution condemning white supremacists", 14 Sept 2017:

President Trump has signed a resolution condemning white supremacists following violence at a rally in Charlottesville, Va., last month, the White House announced late Thursday.

"As Americans, we condemn the recent violence in Charlottesville and oppose hatred, bigotry, and racism in all forms," Trump said in a statement released by the White House.

"No matter the color of our skin or our ethnic heritage, we all live under the same laws, we all salute the same great flag, and we are all made by the same almighty God," he continued.

"We are a Nation founded on the truth that all of us are created equal. As one people, let us move forward to rediscover the bonds of love and loyalty that bring us together as Americans."

The White House announced that Trump signed the measure hours after the president revisited his controversial response to the white supremacist violence in Charlottesville, saying there are "some pretty bad dudes on the other side also."

A bipartisan group of senators had introduced the measure amid concerns about Trump's response to the violence, which erupted as white nationalists rallied to protest the removal of a statue of Confederate General Robert E. Lee.

The resolution condemns "the racist violence and domestic terrorist attack" in Charlottesville, where a suspected white supremacist was accused of plowing a car into a crowd of counterprotesters, killing one and injuring more than a dozen others. It also rejects "white nationalism, white supremacy, and neo-Nazism as hateful expressions of intolerance that are contradictory to the values that define the people of the United States."

The White House announced earlier this week that Trump would sign the resolution.
GoEagleSearch, "White House says Trump to sign resolution condemning white nationalists", 13 Sept 2017:

WASHINGTON—The White House said Wednesday that President Donald Trump will sign a bipartisan congressional resolution condemning white nationalists, after the measure passed both chambers earlier this week.

The joint resolution targets the Ku Klux Klan, neo-Nazis, and other hate groups and urges the Trump administration "to use all available resources to address the threats posed by those groups."

Lawmakers said the legislation would put the president on the record opposing hate groups after violence erupted at a racially charged rally in Virginia last month.

White House spokeswoman Sarah Huckabee Sanders said Wednesday the president would sign the legislation.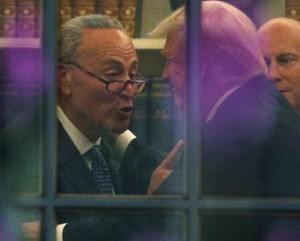 What did you really expect from Trumpstein?
Occidental Dissent, "(((Chuck Schumer))) Caught On Hot Mic Discussing Budding Partnership With President Cuck", 15 Sept 2017:

Hey, MAGApedes, I know you guys have gotten as slippery as water snakes in your defense of President Trump, but I would very much like to see y'all defend what you're about to hear courtesy of C-SPAN and a nice steaming hot mic.

Senate Minority Leader Chuck Schumer (D-N.Y.) took to the Senate floor Thursday morning to discuss Equifax's massive security breach; the physical limitations of a border wall; and his supposed agreement with President Trump, struck alongside his House counterpart Rep. Nancy Pelosi (D-Calif.), to work to preserve protections for immigrants who were brought to the U.S. illegally as children.

But before he officially took to the floor, Schumer bounded into the Senate chamber just after a speech by Senate Majority Leader Mitch McConnell (R-Ky.) and took a minute to converse with a colleague. "Sorry, just got here. Anything new?" Schumer can be heard saying on C-SPAN2's live feed of the Senate, though he's not seen on video. Then: "He likes us! He likes me, anyway," Schumer says with a chuckle.

Schumer is presumably referring to himself and Pelosi, and Trump's apparent affection for them — or one of them, anyway. He continues telling his unseen colleague that the statement he and Pelosi put out about Trump's DACA promise was "exactly accurate." "Here's what I told him," Schumer continues. "I said: 'Mr. President, you're much better off if you can sometimes step right and sometimes step left. If you have to step just in one direction, you're boxed.' He gets that."

Let's just be real here, Brothers, it's pretty damned bad.

Like, it's so bad that there really isn't much room for maneuver whatsoever.

You can't even make the argument that there is some sort of negotiating ploy alive here – most folks would say that we're either seeing Trump operating on a Sub-Saharan IQ level, or we're merely watching Jewry pulling a move honed by both time and use among peoples ranging from the Pagan Romans to the Catholic Poles.

Honestly, I see neither situation at play here – instead I see a man who because of blackmail (increasingly unlikely), through ignorance gifted by being a member of the 1% (possible), or by infection with the same egalitarian corruption that permeates both political parties (most possible) cares little about the White Man in the United States.

He would rather break bread with liberal Jews (and marry his daughter off to one), than sit with the working man whose ancestors built up this country from swamp, woods, and hostile wilderness.

But hey, if you're just an average Trump supporter, don't think I'm mocking you or gloating in the downfall of the President – the biggest fanbois are just in it for the money, their brand, or are trapped into a personality cult due to weird daddy issues that may never be cured.


Like you, I too was caught up in the frenzy during 2015 and 2016, and at points I truly hoped that Donald would at the very least buy us time by enacting policies that really aren't too radical when you break everything down.

I went to rallies, pushed The Don on normies sitting on the fence, and literally wrote 2,000 or so articles covering the most exciting political race in living memory.

I have no regrets, and I feel no remorse, but I would like you to take a long look at what the Alt-Right is offering – we'll actually fulfill our promises, and we'll actually work to make America (or at least a chunk of the country) great again.
Indeed, people should take a long hard look at what the Alt-Right is (((offering))), (((doing))), (((who they are collaborating with))) and not follow them into the Jewish bum steers that they take without regrets, remorse - without learning. People should also avoid following the Alt-Right's self defeating reactions thereof.