Majorityrights News > Category: Liberalism & the Red Left

Vancouver Sun, "The most 'Asian' city outside Asia."

What is the significance of Metro Vancouver becoming the most "Asian" city outside Asia? Forty-three per cent of Metro Vancouver residents have an Asian heritage, which is a much higher proportion than any other major city outside the continent of Asia.

Based on Statistic Canada reports, the number of those with Asian roots in Metro Vancouver will continue to grow at a faster rate than the non-Asian population.

Around the globe, the only major cities outside Asia that come close to Metro Vancouver for their portion of residents with Asian backgrounds are San Francisco (33 per cent Asian), London, England (21 per cent), Metro Toronto (35 per cent), Calgary (23 per cent) and Sydney, Australia.
Vancouver Sun, "Three million people snap up Canada's 10-year visas."

The global appetite for Canada's new 10-year visas appears insatiable, especially in China.

More than three million people from countries with which Canada has long had travel restrictions have obtained the 10-year, multiple-entry visas since the program began in 2014.

With almost half the 10-year visas being handed out in Mainland China, where Prime Minister Justin Trudeau's government this year opened seven new visa offices, the province of B.C., more than anywhere in Canada, has experienced a surge of visitors.

Immigration specialists say the 10-year visas are having multiple effects on Canada. They've markedly boosted tourism. And they've helped re-connect globally far-flung families for extended periods.

But they have also been vulnerable to abuse by rich trans-nationals with families in Canada who seek to avoid paying Canadian income taxes on their global income.

More than 1.4 million Mainland Chinese have gone through the vetting process to obtain Canada's 10-year visa, which allows visits of up to six months at a time.

More than 716,000 people from India have also obtained multiple-entry visas, followed by 273,000 from Brazil and 140,000 from the Philippines.

The federal government says Mainland China visitors now spend $1 billion a year in Canada. Travel from that country has soared and China has become Canada's third largest source of visitors after the U.S. and the U.K.

George Lee, a Burnaby immigration lawyer who was born in China, says Metro Vancouver hotels, retailers and restaurants are responding to the swelling stream of Chinese visitors by hiring more Mandarin-speaking employees and even making sure their staff "serve Coca-Cola warm," the custom in China.

In addition, Lee said wealthy Mainland Chinese visitors are increasingly buying hotels, resorts and residential real estate in B.C., particularly in Metro Vancouver and on Vancouver Island.

"Vancouver has become a global village," Lee said. "When we encounter a new trend … some, if not most, dislike it. They feel challenged and intimidated. But eventually people will get used to it."
"Aspen Institute": (((Panel discusses))) Active Measures
The Alt-Right is discussed in minute 14:45:
Evelyn Farkas: Former Assistant Secretary of Defense for Russia, Ukraine and Eurasia: 14:45: It drives me crazy when Former Director Comey says that the Russians are coming back. To your point, they never left. I mean they're still here, they have all that information, they're in our cyber- and in our information-sphere.

Ned Price: And its broader than just Wikileaks and the overt or semi overt organs of the Russian government. I think one thing we noticed even after the election; you take the sort of trending story in Alt-Right or so-called Alt-Right circles: [example] hashtag #Syriahoax started in Russia and somehow make their way to the United States and started trending in some of the same circles that are collectively known as the Alt-Right. And I think the linkage between the two is not something we fully understand; how something jumps across he Atlantic like that and tends to land with the same group of people after originating in pro-Russia circles.
Now we need a non-Jewish panel discussing Israeli and Jewish influence over the American electorate - lol.
..in fact, there are some questions toward the end that bear upon that -
Charlie D. from Duke Law: 52:00: Would it help if we broadened the discussion about all foreign nations who are trying to influence our campaigns?

Panel averts the question -

Ned Price: 52:19: I would start with the proposition that it's natural for governments to have policy preferences. Clearly I would suspect lots of the NATO member countries were made uncomfortable listening to Donald Trump during the campaign speak of NATO being obsolete. I think that the issue is that in today's environment there has been attempt at criminalization on policy preferences on the part of foreign capitals. But I think we have to remember is a far cry from a NATO country, you know, privately rooting for Hillary Clinton and a strategic adversary getting involved in our election with Active Measures, covert influence, social media, you name it.

Julia Ioffe: They weren't probing and scanning our election infrastructure, yeah.

Audience Member: Have any of you considered the business role of the president and Russia; because he has, right now, no one will lend him money in New York City, no one will do business with him in New York City. He owes a great deal of money. Where does he get the money? There are a lot of rumors that he gets it from Russia. Have any of your explored any of that?

Julia Ioffe: 53:48: Both of his sons said that he (Trump) gets most of his money from them (Russia) ...and its not a crazy proposition either that if he's doing real estate in New York and Florida ...and guess where (((Russians))) who want to park their money outside of Russia, guess where they want to buy real estate? - (((New York and Florida))).
National Vanguard, "Indicted New Jersey Police Chief Says Blacks are Like ISIS: Worthless", 3 Nov 2017:

Former Bordentown Township N.J. Police Chief, Frank Nucera Jr.

60-year-old local chief now facing Federal charges from FBI, US Attorney, that could result in 20 years in the largely-Black Federal prison system — the equivalent of a death sentence at worst and a life sentence at best.

THE FORMER chief of police of Bordentown Township, NJ has been charged with "hate crimes" by the Trump Justice Department after using racial slurs in relation to Black people and allegedly using excessive force on a Black criminal. New Jersey has seen a massive increase in non-White crime and population in the last several decades.

The controlled media reported that Frank Nucera Jr., the former police chief of the predominantly White small town outside Trenton, had been secretly recorded for months by one of his officers, the racial ancestry of whom has not been disclosed. (Nucera was also recently Bordentown's Township Manager.)

The officer recorded Nucera, who retired from his Police Chief position in February, speaking about a Black arrested for slashing the tires of a police cruiser: "Niggers are like ISIS, they have no value," Nucera told the officer secretly recording him.

The audio recordings captured several instances of his use of negative remarks directed at Black people: "They should line them all up and mow 'em all down," Nucera said, according to the complaint. "I'd like to be on the firing squad, I could do it." In one of the recordings outlined by prosecutors, Nucera said of Blacks that he was "tired of them" and "it's getting to the point where I could shoot one."

The complaint says two officers responded when a Bordentown Ramada Inn manager reported an 18-year-old Black male with a 16-year-old girl (her race unstated by the controlled media) had obtained a room under false pretenses and had used the pool at the motel. The Black apparently invited five other Blacks to the "party" (evident from Nucera's alleged remarks, though unreported by the controlled media), whose unruly behavior alarmed the manager.

When officers arrived, the Blacks resisted them and pepper spray was used by the police. Additional officers, including Nucera, arrived after the Blacks resisted arrest.

The 18-year-old Black male was being led to a stairwell when he stopped walking and began shouting at the officers. The complaint says an officer had placed his hand on the suspect's back to push him forward when Nucera approached from behind, grabbed the teen's head and pushed it. It allegedly struck a metal doorjamb separating the hallway from the stairwell. The suspect at first asked to be sent to the hospital, but later retracted that request.

In a recorded conversation at the police station after the arrest, Nucera said "it would have been nice" if a K9 unit had come to the hotel. "That dog, that dog will stop anything right then and there, I'm telling you. . . You'd have seen two f**king niggers stop dead in their tracks. I love when they do that. I just love that," the chief allegedly said, according to the complaint.

Acting New Jersey U.S. Attorney William E. Fitzpatrick (right) and "FBI Special Agent in Charge" Timothy Gallagher: They want to send Chief Nucera to a Black-dominated prison for 20 years — a likely death sentence.

About three months later, the complaint adds, Nucera was recorded as he attempted to defend the use of force at the motel "by arguing that numerous officers had to respond to the call 'cause of six unruly f**king niggers.'"

According to the recently unsealed criminal complaint, Nucera also promoted the use of police guard dogs to prevent disruptive behavior by Blacks at local high school basketball games and at an apartment complex with many Black residents. Bordentown is only 9 percent Black.

Nucera was arrested on "hate crimes" and "civil rights" violations — charges which carry a maximum sentence of 20 years in prison — but was released on $500,000 bond and ordered to give up his guns.

It's important to understand the background of the racial situation in New Jersey. High Black crime has been a fact of life in the area for decades. Many Whites fled Trenton for Bordentown, among other areas, after Black riots resulted in scores of buildings being burnt to the ground in 1968. (And 1968 was the second year of Black riots in the city; in the previous year, rioting was only quelled by bringing in the National Guard.) Also in 1968, White students boycotted Trenton High School because of violent attacks on White students there by the rapidly-increasing Black population. The White resistance, led largely by the racially-conscious Italian-American community there, was significant at first, but with open hostility from Jewish-run media and the federal government through its forced association ("civil rights") laws, the White protests went unheeded and most Whites simply relocated in order to protect their families.


In this 1968 issue of The Trentonian, the widespread destruction caused by "marauding young Negroes" is detailed. Little — except for a worsening of the situation and Jewish control and censorship of the media — has changed since then.
Although Schumer remains as self righteous a bracket about immigration as ever, in point of fact, he was part of a group of eight which proposed a bill in 2013 to end the Visa Lottery Program. True, he was perhaps opposed to the Visa Lottery for the same reason that the Republican dominated Capital Hill shot down the bill to end the lottery - because it provided a loop hole in which some Whites, who might not otherwise be able, could actually immigrate to the Unites States despite the anti-White measures of the 1965 Immigration and Naturalization Act.
Either way - "lottery" or sheer "merit" - Trump's proposing a "merit based immigration system" to replace the Visa Lottery is just proposition-nation rigmarole; and in fact, disingenuous: Though he's promised to adopt a system that gives preference to skilled immigrants, in fact he's doing the exact opposite.
NBC News, "Trump: Suspect Entered U.S. in 'Diversity Visa Lottery,' Blames Schumer", 1 Nov 2017:

President Donald Trump said Wednesday that the Uzbek immigrant suspected of killing eight people in New York City with a rental truck entered the U.S. through the "Diversity Visa Lottery Program," and the president accused Sen. Chuck Schumer and other Democrats of having loosened the nation's borders.

Trump did not provide any supporting evidence for the claim about the visa program, which was being discussed on the morning TV program "Fox and Friends" that the president indicated in his tweets he was watching.

"The terrorist came into our country through what is called the 'Diversity Visa Lottery Program,' a Chuck Schumer beauty. I want merit based," Trump tweeted.

At a Cabinet meeting later, Trump said he would work with Congress to end the visa program.

"I am today starting the process of terminating the diversity lottery program. I am going to ask Congress to immediately…get rid of this program," said the president, who called the suspect an "animal." "Diversity lottery — sounds nice, it's not nice. It's not good. It hasn't been good."

Trump continued, "We want people that are going to help our country, we want people that are going to keep our country safe. We don't want lotteries where the wrong people are in the lotteries and guess what? Who are the suckers that get those people? We want a merit-based system."

A spokesman for the Department of Homeland Security later confirmed the suspect in the attack, a 29-year-old Uzbek immigrant named Sayfullo Saipov, had been admitted to the U.S. "upon presentation of a passport with a valid diversity immigrant visa to U.S. Customs and Border Protection in 2010."

After Trump's attacks on him, Schumer shot back on Twitter: "I guess it's not too soon to politicize a tragedy."

In a statement, the New York senator slammed Trump for "dividing America" and called on the president not to follow through on proposed cuts to "vital anti-terrorism funding."

"I have always believed and continue to believe that immigration is good for America," Schumer said. "President Trump, instead of politicizing and dividing America, which he always seems to do at times of national tragedy, should be focusing on the real solution — anti-terrorism funding — which he proposed cutting in his most recent budget."

Schumer also took on Trump in a passionate speech from the Senate floor, asking, "President Trump, where is your leadership?"

The New York lawmaker drew a comparison between Trump's conduct after Tuesday's attack and the way former President George W. Bush responded to 9/11.

Bush "understood the meaning of his high office" in the midst of a national tragedy, Schumer said. "The contrast between President Bush's actions after 9/11 and President Trump's actions this morning couldn't be starker."

The Trump-Schumer back and forth came less than 24 hours after eight people were killed and more than a dozen injured when a motorist in a rented pickup truck deliberately drove down a bike path in lower Manhattan and mowed down several people before crashing into a school bus in what officials said was a terror attack.

Police found a note inside the truck indicating the suspect claimed to have carried out the attack to show his support for ISIS.

In a planned attack which he declared on behalf of ISIL, Sayfullo Saipov rented a pickup truck and mowed down pedestrians and cyclists along a busy bike path near the World Trade Center memorial 31 Oct 2017, killing eight.

According to The New York Times, he had obtained a green card, giving him permanent legal resident status in the U.S.

Trump, in his tweets Wednesday, was apparently referring to the Diversity Immigrant Visa lottery, which was established by the Immigration Act of 1990. That bill was passed with bipartisan support and signed into law by then-President George H.W. Bush.

The program allows the State Department to offer 50,000 visas annually to immigrants from countries with low immigration rates.

Meanwhile, Democrats and Republicans alike hit back against Trump.

Rep. Adam Schiff, D-Calif., the ranking Democrat on the House Intelligence Committee, said on "Morning Joe" that "it was kind of absurd (for Trump)...to be using it as a fulcrum for…this kind of a debate."

New York Gov. Andrew Cuomo, at a press conference later Wednesday, said Trump's tweets "were not factual" and "were not helpful."

"You play into the hands of the terrorists," Cuomo, a Democrat, said when asked for his thoughts on the tweets. "The tone now should be the exact opposite on all levels."

Sens. Bob Corker, R-Tenn., and Jeff Flake, R-Ariz., who have both become vocal Trump critics since announcing they would not run for reelection next year, also took on the president.

"I don't think that brings out the best in our country," Corker told NBC News, while Flake called Trump's response "premature."

"He should express solidarity with those trying to fix this (visa) program," Flake said.

Another Republican defended the diversity visa lottery.

"To be honest with you, I've known a number of people in New York who come in under the lottery system — they've made outstanding contributions, they've become citizens," Rep. Peter King, R-N.Y., a former House Homeland Security Committee chairman, told the Fox Business Network. "So that really is separate from the idea of the vetting."

According to the State Department, diversity visa lottery applicants must meet certain education and work experience requirements, including having obtained "at least a high school education or its equivalent" or "two years of work experience within the past five years in an occupation that requires at least two years of training or experience to perform."

The State Department determines those accepted under the program through a randomized computer drawing, its website states.

In 2013, a bipartisan group of senators, including Schumer, known as the "Gang of Eight" proposed a compromise immigration reform bill that would have eliminated the diversity lottery. The bill did not make it through Congress.
Poland is correct to denounce Richard Spencer in his neo-Molotov-Ribbentrop larp.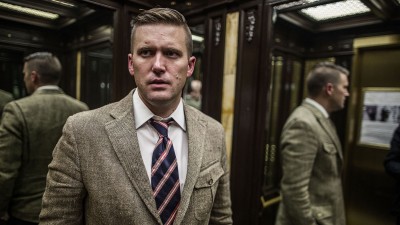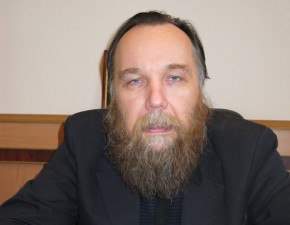 While the Polish government is not perfectly articulate of its reasons to denounce Richard Spencer for his advocacy of a counter productive world view, they are not far off the mark and not wrong to reject him either.
Typical of American right wingers, Spencer is nursing a neo-Germanophilic world view, overly sympathetic to the German imperialism of the world wars (and antagonistic to Great Britain's 'interference'), with a new twist that would larp and valence a re-empowered German / Russian axis - i.e., a newly got up Molotov-Ribbentrop agreement for an "imperium", i.e., imperialism that would run rough shod over the interests of many necessary allies - Hungary rejected him for the same reason Poland rejects him for the same reason Britain rejected him for the same reason Japan would reject him (for the same reason all of Asia would reject him for the same reason Zionism embraces him, for the quid pro quo reasoning that comprador wielding right wing enterprises embrace him) etc. - while his larped empire (Lisbon to Vladivastok) would be governed by whom? Apparently he would depend heavily on working with Jewish interests to facilitate (maneuver) his Russo-Germanic grand civic Euro larp, in Duginesque delusion of grandeur - a delusion coddled by ((())).
News Week, "Richard Spencer Is Too Racist for Poland's Right-Wing Government", 27 Oct 2017:

Poland's right-wing government doesn't want white supremacist Richard Spencer to visit the Eastern European country, calling him a "threat" to democracy.

Spencer was scheduled to speak at a conference organized by Poland's far right to celebrate Polish Independence Day on November 11, but the country's Foreign Ministry condemned the alt-right leader, whose condemnation of diversity has found support among neo-Nazis, whose ideological predecessors invaded Poland and killed millions during World War II.

"As a country which was one of the biggest victims of Nazism, we believe that the ideas promoted by Mr. Spencer and his followers could pose a threat to all those who hold dear the values of human rights and democracy," the Polish Foreign Ministry said in a statement, adding that Spencer's views are in conflict with Poland's legal order.
Poland is not beyond criticism in its brand and particular expressions of nationalism, but Richard Spencer is highly dubious in his imperial larp; and the Poles are correct to denounce Spencer and like apologists for the imperialist aspirations of Nazi Germany and the casualties it left in the wake of its aspired imperialism, relevantly in this case, the Poland that came back not as "a gift of Woodrow Wilson", but through the endurance and perseverance of Polish nationalism through 123 years in exile during the tri-partition; and then again through 50 years in exile during the Nazi and Soviet regimes.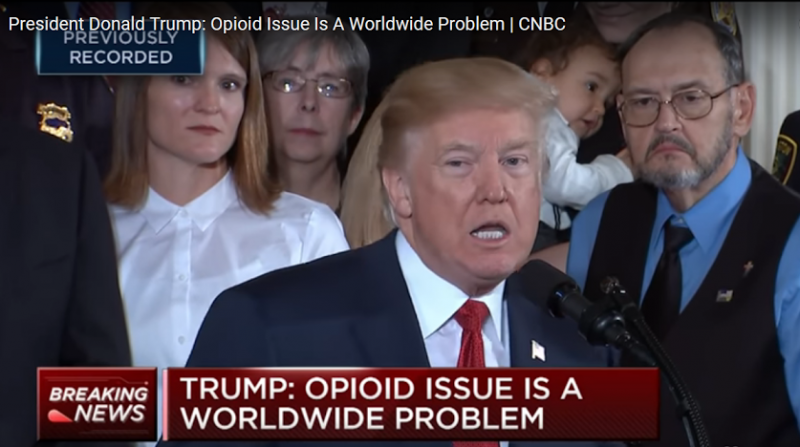 It is significant that Trump has declared his campaign against the opioid issue a worldwide problem.
It is a reflection of dishonesty and supremacism as opposed to a move toward ethnonational coordination.
A preliminary matter of suspicion has to do with resources being devoted to criminal enforcement rather than public health.
In particular, resources as such are not necessarily being devoted even for the public health management of the poor White communities impacted. But rather toward a covert means to deal with blacks and browns though criminalization; while resources will be devoted to foreign browns and yellows to a lesser extent through criminalization, but to a greater extent through politicization - their being seen as engaging in a covert war of drug trafficking - a depiction which could then mutate into broader, more explicit wars, markedly in Asia.
This comes back to dishonesty and supremacism as opposed to White Nationalism, which is supposed to represent ethnonationalism for European peoples.
As ethnonationals, we should be working on rule structures which lead to our separatism and sovereignty for ourselves, blacks, browns and yellows. We do not want to be a part of the same governance; and in fact, we need to be of a separate governance.
It is supremacist to detain migrants, drug users and petty dealers for any significant length of time in prisons - private jails in particular have been cited as being used for the literal supramacist purpose of slave labor.
Ethno-nationals would either repatriate them or work on the means of separatism, physically and legally; i.e., they would honestly admit that in seeing themselves as significantly different from these people, that they want to be separate; and need to separate, as opposed to generating an atmosphere of exploitation and revenge; or the liberal supremacism of integrationist genocide. That only separatism, not heirarchical control within the same governance will allow us to manage our peoples in good faith coordination with others.
As for the trafficking of opioids, cocaine and other drugs - again, rather than a government engaging in a dishonest, covert means of warfare against a people that Jews and right wingers see as a threat (Hispanics and Asians), White governance needs to acknowledge that drugs have long been, though clandestinely, a huge part of Western economies; and what needs to happen instead is an open and honest acknowledgement of the part these drugs play in the medical and recreational economy and as a public health issue - in the need for mental adventure and a certain amount of pleasure on the one hand; and in the need for escape into being, the need to deal with pain, anxiety, depression, boredom and despair on the other hand - particularly regarding the addictive aspects and the anti-social ramifications of abuse that can ensue. Thus, not only dealing with the punishable aspects of drug abuse, but in the social compassion of looking into and dealing with what might be lacking in these peoples lives that has them not seeing better recourse to drug abuse or illegal trafficking.
This would allow for a better management of our own peoples. In addition, this would allow for a fair, non-Jewish, non-right wing negotiation with Asian and South American peoples, as opposed to more brutal exploitation and catastrophic wars in the dishonest interests of Jews and right wingers.
It was always apparent that Cuba played a part in a scenario in which several parties wanted JFK dead.
Among the

conspiracy theories proposing the shooters

of JFK and angles from which they shot, "

badge man

"

Lucien Sarti

is most

compelling

.

Mirror, "JFK assassination files released: Live updates as declassified documents reveal CIA plots to kill Castro," 27 Oct 2017:

President Trump has given the green light to the release of 2,800 documents relating to Kennedy's assassination - but some will be held back.

President Trump has approved the declassification of 2,800 secret files on the assassination of JFK - ending more than 50 years of mystery.

John F Kennedy was shot dead in Dallas in 1963 and Lee Harvey Oswald was named the killer in the official version of events.

But the murder has been shrouded in conspiracy theories for decades that have cast doubt on what really happened on that fateful day in Texas.


However,

a shot from sewer drain remains most fascinating

.

Some 2,800 of the documents have been released tonight by the US National Archive under a 25-year secrecy law from 1992. But some files will be held back after intelligence and security agencies raised concerns.

Key events:

- Oswald intercepted speaking 'broken Russian' to KGB agent 02:39

- The documents have been released - here's how to download them 00:32

- Why aren't the documents online yet? 21:46

- When the files are eventually released, how can I read them? 20:07

- JFK researcher Matthew Smith: "I don't trust Mr Trump an inch"
- SS Agent Hill said the (2nd) shot sounded as if it came from a bunker ("an echo")
- Garrison asked Steve to find such an opening in Dealey Plaza
- They found on the north side of Elm a sewer opening
- Steve lifted the manhole cover and got down into it
- He had friends drive by in a convertible, and he could see their heads
- He got city plans and found a pipe giving access to an exit behind the fence
- Steve got no help from the Dallas police, or city authorities