Majorityrights News > Category: Liberalism & the Red Left
Small boats facilitate invasion

New Observer, "Italy: 2,074 Seaborne African Invaders Land in One Day", 15 April 2017:

The ongoing African invasion of Europe continues to speed up, with 2,074 Africans landing in Italy in just one day.

The mass invasion—by [Africans] who have absolutely no right to claim asylum anywhere, and who are motivated purely by what they can get by way of charity handouts from liberal Europeans—is aided and abetted by the "rescue" missions run by private leftist charities and naval units from various European states.

An Italian coast guard spokesman told media that on Friday last week, 19 such "rescue operations" by his nation's coast guard, or ships operated by non-governmental organizations, had plucked the 2,074 invaders from "16 rubber dinghies and three small wooden boats."

The fact that the Africans were in such small vessels shows once again that they do not even have to cross the Mediterranean, but only have to set sail from the coast of Libya before being picked up by the Europeans and transported in comfort and safety to Europe—instead of being dumped back on the nearby African coast as they should be.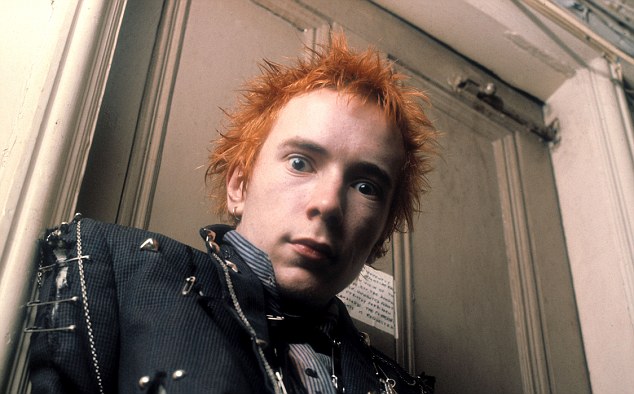 A liberal, not a leftist
MjolnrMagazine, "WHY JOHNNY ROTTEN CAN GO F*** HIMSELF", 13 April 2017:

Never mind the bollocks, although it's very difficult where John Lydon is concerned. John Lydon, once styled Johnny Rotten, suddenly jumped onto the Brexit and Trump bandwagons and into the headlines a couple of weeks back, which caused a bit of a stir among the chatterers of society. Over the past forty years, Lydon has been groomed as a cultural ambassador by those in power, while playing the old game that he is somehow an anti-establishment rebel. The unfortunate thing is that many on the Alt Right - rather like what happened with Donald Trump - seem to have been taken in by him, so let us take a look at this new 'hero' and the cultural movement known as punk at large, which John Lydon as Johnny Rotten represented.
This could be a good article if corrected for the Jewish red cape and its misdirection into rightism or the "no left (social unionization) or right" reaction by contrast. I will add some annotation that would have helped a better telling of the story.
Let us begin with Lydon's origins and rise, for these are intertwined with the punk phenomenon at large. Lydon's immediate heritage is Irish, hence the title of his autobiography: Rotten: No Irish, No Blacks, No Dogs - the title being based on a typical sign on properties to let in the 1950s. The 'No Irish' part, which may look strange to us today, can be explained by the IRA terrorism of the time and also by the behaviour of Irish gypsies, otherwise known as Travellers. I remember in the good old days before political correctness, many public houses and inns would have signs on the entrance saying 'No Travellers'.

It is clear, then, from the book's title that he identifies his own purported second-class citizen status with that of the Negro, who, at the time of Lydon's birth, had only been in the country in any meaningful sense for barely a decade. This has extended to raising his elderly wife's half-caste grandchildren like a good little cuck. He has always identified himself with the Other and has an Irish rather than British passport to foreground his at least civic otherness. He therefore also identifies himself as working class in a Marxian sense, his idea of working class as being antagonistic to traditional British and even European norms. He talks about being purportedy working class at every given opportunity.


(((McLaren))), the YKW behind punk and its "ideology"

Certainly, his parents were working class, but is Lydon? There are two ironies here: the first is that he has married Nora Forster, a German publishing heiress fourteen years his senior; the second is that he has never done a working-class job in his life, manager Malcolm McLaren having turned him into a pop singer at the age of eighteen. Lydon is as bourgeois as they come. Indeed, it is telling that the venue for the very first Sex Pistols concert was St Martin's Art College, about as middle-class as one can get. I must point out that I have nothing against anyone who is born into one class or another, but John Lydon has spent his entire life sneering at the middle classes despite his own bourgeois existence.

As regards that sneer - and the sneer worn by punks in general - one must look at the chief architect of punk rock itself, Malcolm McLaren. Born into a family of Jewish diamond merchants on his mother's side and raised by his Jewish grandmother, McLaren was heavily influenced at art college by the Situationist avant-garde movement, led by French Communist Guy Debord and his Jewess wife Michèle Bernstein. On the artistic level, Situationism was a Leftist attack on the arts through absurdist or provocative happenings that deconstructed traditional norms and underpinned the May 1968 cultural revolution in France and Germany. The ultimate goal was to normalise the idea of a dictatorship of the proletariat.
We need to pause in the article here. Whenever you see a situation where Jews, Whether Marx, The Frankfurt School or McLaren, are defining a movement, its terms and their deployment, that should send up immediate red flags that the protection and interests of the native European nationalist union is not at heart - on the contrary, coalitions and anarchist forces are being drummed-up to attack these interests, terms are being reversed from their normalizing semantic content in order to confuse - the leftist unionization for fair treatment of workers; to protect them against scab labor (including migrants), to allow them to function unexploited alongside other vital functions/roles of society, is absurdly confounded with liberalism - with scabbing, dissolution of accountability, degeneracy of vital functions - not all of which can be captured by a "dictatorship of the proletariat" - a non genetic, economic group by Jewish design; and in opposition to the genetic union of the nation by contrast. That said, lets continue to look at the Jewish boondoggle against native nationalism that was Punk…
McLaren's store

Starting with the shop that became SEX, a fetishwear retailer co-managed with fashion designer Vivienne Westwood, McLaren applied this ideology firstly to clothing and then to music. Clothing included t-shirts with two homosexual cowboys naked from the waist down and red leather fetishwear emblazoned with the hammer and sickle for the New York Dolls. John Lydon, a young nihilistic eighteen-year-old without any discernable talent but self-defined by what he hated, fit the bill perfectly for McLaren's new musical project. Lydon could not sing a note in tune, but this was a plus point, as was his green hair, overall ugliness and 'I hate Pink Floyd' t-shirt.

The story of Glen Matlock within the band is interesting. The only member who could actually play to a good level, he was ousted when McLaren caused friction between Matlock and Rotten. This made way for the talentless drug addict known as Sid Vicious. Matlock co-wrote all but a handful of the band's songs and was just too good for a band with the intention of marketing crap to the masses. McLaren also set up post-punk band Bow Wow Wow, with its thirteen-year-old half-caste lead singer, Annabella Lwin, born Myant Myant Aye to a Burmese father and English mother. Lwin appeared naked on Bow Wow Wow's debut album as McLaren assaulted traditional norms with miscegenation and child pornography. You will never watch the video to McLaren's single 'Double Dutch' in the same way again.

Lydon is very fond of telling how he exposed Jimmy Savile as a paedophile. It is interesting though that he has tried to ban the recording of his comments back in 1978 from public usage in order to sell them as part of his latest album. Ever the altruist. He has also always been suspiciously quiet about his own ex-manager McLaren's involvement in the world of paedophilia. Financed by both the BBC, under the auspices of (((Alan Yentob))), and EMI, in 1980 McLaren began creating an ostensibly music-related magazine that would be a more risqué version of Smash Hits, which had just been launched two years previously. In reality, the publication, originally titled Playkids, but then changed to Chicken, would serve to get child pornography into the mainstream. McLaren attempted to get the aforementioned Annabella Lwin to do a full-frontal nude shoot, but after she became distressed and tearful, brought in a replacement thirteen-year-old girl. Fortunately, enough concerns about the magazine ensured its shelving.

Punk rock was essentially a perversion of pub rock for middle-class Leftists.
Correction: Punk rock was perversion of pub rock as a vehicle to enlist naive/disingenuous middle-class liberals into rebellion against native nationalism.
For all the talk of it being a roots, working-class movement that 'just sprang up', it was in reality orchestrated by middle-class communists, who used a (sometimes miscegenated) underclass rabble as a musical battering ram against traditional norms. Pub rock, with bands like early Slade, Captain Beefheart, The Who and The Sensational Alex Harvey Band, was what punk rock purported to be.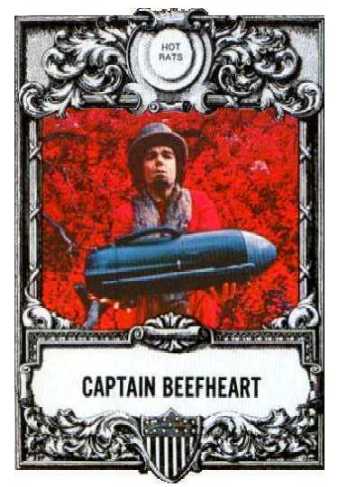 I've seen both the Who and Captain Beefheart, have enjoyed them both - particularly Captain Beefheart on album - but they shouldn't be accorded undue philosophical significance and authenticity (as they tend to be accorded).
Incidentally, my father rated the latter as the best live band he had ever seen. Bands like the Sex Pistols were fawned over by the Leftist media
Fawned over by the Jewish and (what is for us) liberal media.
and catapulted into the mainstream, while Beefheart and Harvey remained genuinely underground.
Beefheart's producers tried very hard to make him a commercial success; it wasn't in his nature to be commercial - it was just the opposite.
And therefore I say to Johnny Rotten in a style he might appreciate: Go fuck yourself, you fake posturing establishment shill.
That I can agree with. Good ending to the story.
DM, "Boyfriend forced to watch as refugee rapes his girlfriend at knifepoint during camping trip in Germany", 9 April 2017:

Woman, 23, raped at Siegaue Nature Reserve campsite, near Bonn in Germany

The refugee rapist had a machete and threatened her partner, 26, with violence

Arrested yesterday after walker recognised him from a police photofit picture

He tried to flee when police moved in to arrest him, flinging a rucksack at one officer.

A refugee from Ghana has been arrested for dragging a young woman from her tent and raping her while she was on a camping holiday with her boyfriend.

The young couple were on a camping trip in the Siegaue Nature Reserve, north of the former German capital of Bonn, when they were approached by a machete-wielding man at about 12.30am on Sunday last week.

A photofit picture of the attacker led to his arrest on Saturday and DNA testing confirmed his guilt, according to police.

The rape was one of the most high-profile sex attacks laid at the door of refugees since the migrant crisis began, prompting hundreds of tips from the public.

The 31-year-old asylum seeker was arrested in Siegburg after a walker recognized him from the police wanted poster.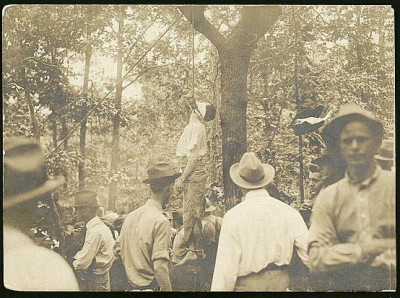 *Important editorial note: Though in this review Alexander Baron refers to Leo Frank as "white" in a few places, Majorityrights does not categorize Jews as "white."
The Lynching Of A Guilty Man reviewed by Alexander Baron
The Leo Frank Case subtitled The Lynching Of A Guilty Man is the third volume in a massive study The Secret Relationship Between Blacks And Jews. The first volume was published in 1991, so this is no rush job. It is also clearly a book written with an agenda, but even vested interest can speak the truth. And the obvious vested interest of the Nation Of Islam comes as a welcome counterpoint to the concealed vested interest of the rest of the American media which unthinkingly points the finger at a black suspect in spite of the conviction of a white* one.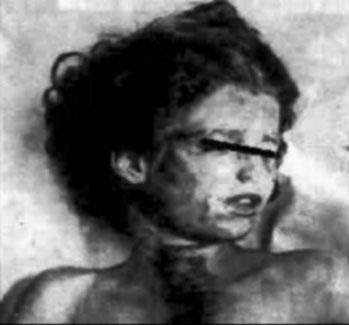 For those not au fait with this notorious case, it began when the body of Mary Phagan was found in the basement of the Atlanta Pencil Factory on April 26, 1913. The young worker had been murdered quite brutally for no apparent reason. The Negro security man who found the body quickly became a suspect - something that is more or less taken for granted nowadays unless the person who finds a body clearly has no connection with the victim, eg a hiker happening upon a skeleton.
Newt Lee aside, there was no shortage of more promising suspects, and two soon emerged: the factory manager/part owner Leo Frank, and his gofer Jim Conley. Although Conley was linked to the killing by forensic evidence, in particular two ludicrous notes written from the perspective of the victim, the authorities went with the prosecution of the white* man while Conley testified as an accessory after the fact. Frank was convicted and sentenced to death, but after extensive failed appeals his sentence was commuted. This led to outraged prominent citizens kidnapping him from the State Penitentiary, driving him back to Atlanta, and stringing him from a tree by his neck.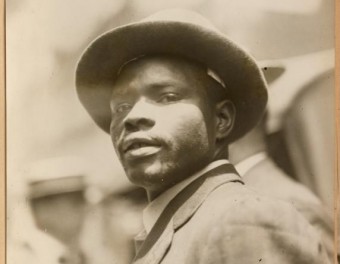 A century and more on there remain two competing narratives; the official and accepted narrative is that Leo Frank was innocent and Jim Conley the villain of the piece. Some might find that surprising as Conley was never indicted for the crime and Frank was never cleared officially in spite of enormous posthumous lobbying by especially the misnamed Anti-Defamation League. This book adheres to the second narrative, that ridiculous as Conley's tale may have been, he was in fact totally innocent, an accessory only after the fact, having found himself in a truly invidious position, a man of humble estate - in effect a third class citizen - who was told he must follow the orders of his boss or else.
In the past quarter to half century, quite a few authors have come out in support of this narrative, but none more impressively than the dedicated Leo Frank website and now this minutely documented book.
If anyone believes the fact that the forensic evidence pointing to Conley should have indicted him and him alone, here are two cases from the 1980s that show how wrong this kind of reasoning can be. In March 1984, the black American Sylvester Smith was accused of violating two young girls, cousins. As all the parties involved in this case were black, there was no racial angle. The girls had clearly been interfered with sexually, and unsurprisingly, Smith was convicted. Twenty years later he was cleared on appeal, the shocking truth was that the real perpetrator was a 9 year old boy (who went on as an adult to commit a murder). The girls had been coached by their grandmother to point the finger at Smith to protect him. After her death, they recanted.
An equally shocking case that made international headlines was that of Lindy Chamberlain. In 1980 while camping at Ayers Rock, Australia, her baby daughter Azaria was snatched by a dingo. She was convicted of the murder based largely on forensic evidence, but nearly six years later, more reliable forensic evidence was found - the girl's matinee jacket near a dingo lair.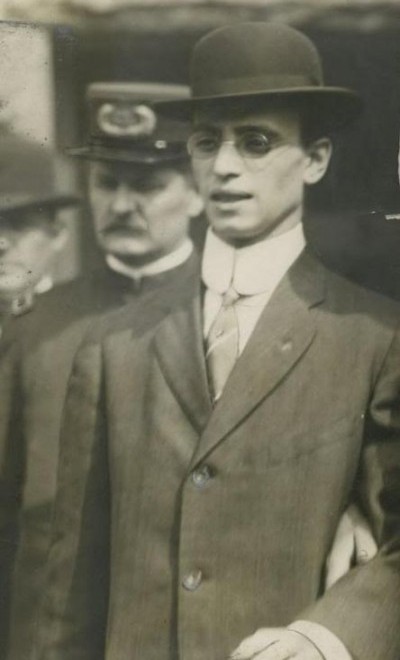 In the Mary Phagan case, the forensic evidence against Jim Conley (the notes) was outweighed by the forensic and other evidence against his boss, in particular there was evidence that the girl has been murdered upstairs. Almost all the other evidence pointed to Frank, everything from his demeanour to his willingness to point the finger at everyone else including at first Newt Lee. Conley on the other hand remained cool as a cucumber, so either he was a psychopath and a potential future Oscar winner, or he really was telling the truth, however outrageous or crazy his story may have sounded. But when the facts are all in, it wasn't that outrageous, it wasn't that crazy, and justice was done in the Deep South, both for Mary Phagan and for a black man whose word many of Frank's supporters believed should carry no weight at all.
A few criticisms are in order:
In the Preface, the claim is made that an "unknown posse" lynched Frank, and that he was and remains the only Jew ever lynched in America. The posse was hardly unknown, its members did not bother to hide their faces, and indeed appeared proud of their work. Later in the book it is made clear that their identities were in no way secret. The doubtful honour of being the first Jew lynched in America appears to belong to Samuel Bierfield in 1868, but neither he nor Frank were lynched because they were Jews.
Frank was hardly the most important Jew in the Deep South as claimed; he was certainly far from the wealthiest, and was the New York Times the world's most important newspaper? The most important in America maybe, but not more important than the London Times. And was World War One raging in 1913?
The reason the crime was committed and how it was committed are both laid out in impressive detail, as are the attempts by Leo Frank to point the finger of suspicion initially at Newt Lee, and then at anyone else without mentioning the fact that Conley was at the pencil factory at the material time. Why would he not do that? The only logical reason is that he didn't want Conley to open his mouth, and once Conley did, he too had to be accused. The book raises too the interesting speculation that Frank was considering murdering Conley – the only direct witness – as well.
Breitbart, "EU Says They Can Force All Members, Including Poland, to Take Migrants", 21 March 2017:

WARSAW, Poland (AP) — The European Union's commissioner for migration says there are ways to make all EU members states comply with the program of relocation of migrants among them.

Dimitris Avramopoulos made the statement Tuesday in Warsaw, where he is visiting the growing European border guard agency, Frontex.

Poland is refusing to accept migrants, arguing they are chiefly economic migrants, not war refugees, and may potentially pose a threat.

The relocation plan is intended to ease the pressure on countries that have taken the brunt of the migrant wave: Italy and Greece.

Without naming Poland, Avramopoulos said the EU has the "tools, the means and the power" to convince all members to comply and will make an assessment of response by the end of September. He mentioned no sanctions.
Avramopoulos

Since 1 November 2014 he is serving as EU Commissioner for Migration, Home Affairs and Citizenship in the Juncker Commission.

Avramopoulos has a friendly relation with the Turkish President Recep Tayyip Erdoğan since they were Mayors of Athens and Istanbul respectively. He is deemed one of the main proponents of Greek-Turkish rapprochement.
Visigrad Post, "V. Orbán: "Hungary is in a State of Siege", March 2017:

Hungary – Migrants are detained, police and army reinforced, and a second fence set up at the border. There is less talk of migrants arriving through the Balkans, yet Hungary is getting ready for a new wave. For Prime Minister Viktor Orbán, Hungary is in a state of siege.

Hungary "shouldn't risk changing the basic ethnic character of the country," he recently reaffirmed during an intervention at the Hungarian Chamber of Commerce and Industry, convinced that this would lead to a " depreciation of its value "and to "chaos ".

"How to do this?" he asked. "First, by preserving ethnic homogeneity. One can say such things now, which you would have been executed for during the past few years, as life has proven that too much mixing causes trouble," he said.

However, the Hungarian Prime Minister is not opposed to immigration, despite everything. And he is even more in favor of immigration — if it comes from Europe. Whether it is Ukrainian from the Eastern part of the country, or Westerners in Budapest. His recent remarks inviting with a note of sarcasm the Western refugees in Hungary did not pass unnoticed.

On the other hand, Viktor Orbán is firmer than ever on non-European immigration, and in particular illegal immigration.

Hungary in a state of siege

The border barrier, erected during the summer of 2015, is being reinforced by a second fence. Equipped with various electronic devices to improve the surveillance and reactivity of the territorial protection forces, this second barrier should make the border impermeable. This is at least what the Hungarian government hopes, fearing a new wave of migrants.

"We can not take it easy, now we are also in a state of siege, and even if the migratory wave has diminished, it has not stopped," said Prime Minister Orbán in front of new police recruits who took the oath to defend Hungary at the risk of their lives, if necessary.

For the strong man of Budapest, security is the precondition for Hungary and Europe to have a bright future. Security, and the rule of law.

"Laws must apply equally for everyone, also for those migrants who come here, and no kind of foolish human rights mumbo jumbo can overwrite this."

"Immigration is the Trojan horse of terrorism," recalled Mr Orbán. "We can not count on Brussels and on the European Union. They only make the task harder for us. We can only rely on ourselves," he said in front of the young recruits of the border hunters.

New treatments of migrants

Hungary has also taken it upon herself to openly contravene certain international conventions, as evidenced by criticism from the EU and the UN. But this is fully assumed.

Henceforth, Hungary systematically expells any clandestine intercepted on her soil. Their return to Serbia is automatic. Asylum seekers are now detained in closed centers, where they are housed in containers, in order to prevent fraudsters from using this procedure only to enter the EU and then to continue their illegal journey, as did almost unanimously the "asylum seekers".

Meanwhile, the globalist press is trying to pass off the Hungarian guards as sadistic and malicious torturers, using "proof" like photos and testimonies of migrants in Serbia. But this new, unfounded and disproportionate attack will not affect the government, strongly supported by the Hungarian population on the issue of migration.

According to Viktor Orbán, Hungary is today one of the safest countries in Europe. And he intends to preserve this asset in order to lead the country towards the economic revolution he intends to undertake.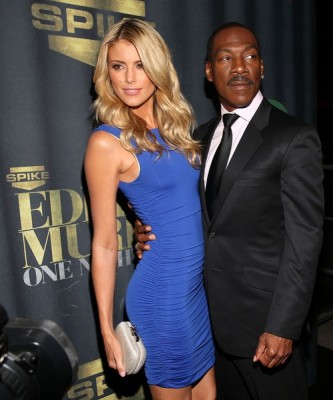 Maybe she should be "sifted-out", or maybe the naturalistic fallacy is cuck narrative itself.
- that nature can and OUGHT to take care of these matters unmediated by cultural (social rules) intervention.
Thank you for your understanding and support, acru ballist. I realize that unfortunately a huge percentage of Whites are used to this Jewish viral symbiosis - it seems at this point as if it is almost written into the genetic code of a huge percentage, now expressed as the Trump voter and Alternative Right - wherein Whites become more and more assimilated to Jews themselves - inasmuch as they remain HuWhite, compliantly accepting their role of being cows to breed stock that blacks and Jews can, in turn, breed with at their discretion.
But I think that this argument veers in the direction of passive naturalistic fallacy:
acru ballist: Maybe, this is evolution of the White People. A sifting out of the weak-minded, the 'mud-sharks', the gullible, the order-takers. Is the parasite controlling this process? It definitely does not need the strong, healthy and rebellious.
A naturalistic fallacy that Jews and Jew advocates like Brett Stevens would want us to accept as prescription - good right wing dolts, "nature" decides what is exactly good and true for us, unmediated by human, cultural intervention. At one time, when mudharkery was a rarity, I might have been more susceptible to arguments that it was me who isn't being naturally tough enough, but then, as it became commonplace and you began to see women who could not be considered merely something for the scrap-heep, the idea of merely letting "nature" weed out those without loyalty, judgement, intelligence, whatever it is that they are supposed to lack became more obviously an insufficient position to take.
...
Continuing with my response to Stevens article, next he goes on to say:
Brett Stevens: Whether or not Jews are a symptom of this problem, they are not its source.
DanielS: One can and should say that they are not the only source, but one should also add that they are a predominant source of our problems who should clearly be looked upon as another people and NOT among our "friends", to say the least.
Brett Stevens: Even more, whipping people up in a fury against them fails because it both distracts us from the actual cause, and inspires people to do ignoble things like genocide. We do not need to kill those who might appear to be our enemies; we need to fix ourselves, which includes excluding everyone else.
DanielS: I never said that it was our objective to genocide Jews or anyone else. Our objective is separatism from them and other non-European peoples, and sovereignty. That implies fixing our own problems for ourselves, thank you very much. We just need the Jews to butt-out.
Brett Stevens: It is the same way with the African-Americans. Some wish to blame them, but the actual cause is diversity, which in fact gets more deadly if it involves "nice" groups because then your people hybridize with them, erasing the original population. This type of soft genocide leaves behind a civilization capable of none of the great acts of the old.
DanielS: As I have said in many places, "Diversity" has been a Jewish red cape: because in a straight forward sense it would mean that different people co-exist in respect of each other maintaining their differences. However, in light of the Jewish marketing campaign of "Diversity" and the reaction to the reality of it in Jewish practice - which means imposition of alien integration against those goyim looking to maintain their difference - Jewish media disingenuously altercasts rights of display to suckers like Pat Buchanan who would argue against "Diversity" and, in effect, for integration (as opposed to "the sewer of multiculturalism and diversity" we should all speak English, be Christians, etc). Integration used to be the straight forward Jewish agenda back in the 60's and 70's but now they hide that agenda behind "diversity" and get Whites to react against diversity and into integration.
As far as the "nice" blacks go, I have long argued that the Uncle Tom and the Oreo are more dangerous than the ghetto thug in the long run because the thug is didactic whereas the Oreo and Uncle Tom, in "being so nice", open the gates for the pattern, which is more the thug and destructive to Whites. As far as this leaving behind a less capable populace, well, your Jewish friends would know, that's why they have imposed "diversity" and integration on our patterns while prohibiting it in Israel and among their more orthodox diaspora.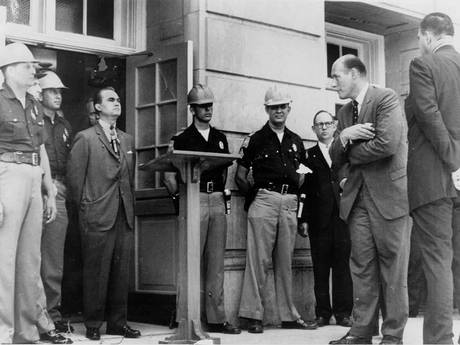 Katzenbach imposing integration upon Whites, in the days before that agenda was hidden behind the Jewish red cape of "diversity."
...and yes, just as we can "blame" (i.e., recognize) in Jews their inborn biological behaviors, uncaring and exploitative of our people to an extreme, and thus see the need to discriminate against them and separate from them, so too can we "blame" (i.e., recognize) in blacks an inborn lack of impulse control, along with an inborn tendency to aggression and hyper-assertiveness - translating to group predatory behavior as expressed typically in this episode in South Africa; and hence the need for "artificial selection", i.e., cultural rules of discriminatory separatism.
If you notice, at the beginning of this clip, the woman and her son were completely relaxed, had inculcated and cultivated no instinctual rules in vigilance for the inborn pattern of predation that would manifest in that moment: the anti-apartheid conditioning had worked that far to their detriment.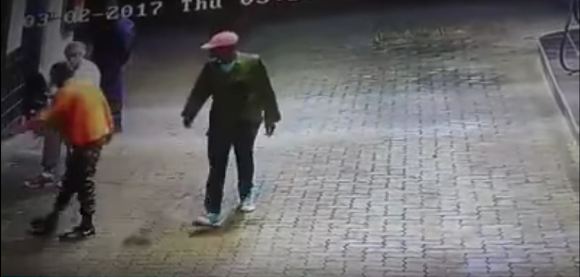 Predators sensing prey.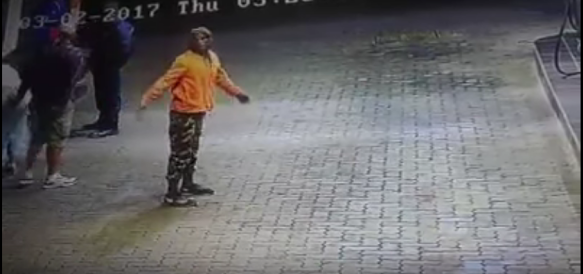 Predator signaling to pack that the coast is clear for the attack. White woman's son can now be seen in left of screen.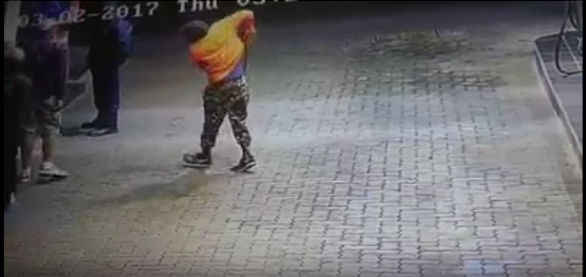 Predator pulls-out his weapon.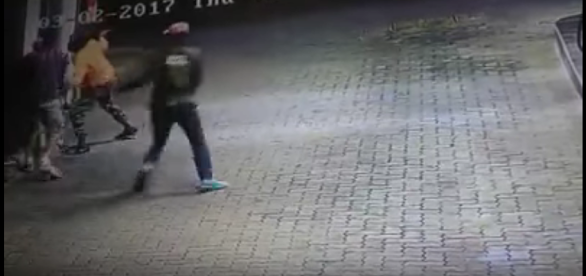 They start to attack the mother.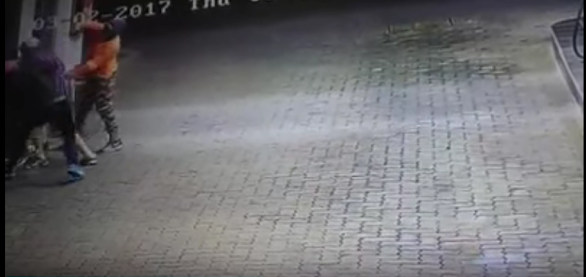 When the son tries to protect her, they try to hold him and aim for the back of his neck.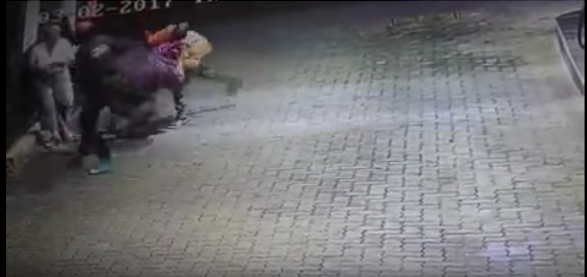 While they hold the mother, the son begins to put up a valiant fight.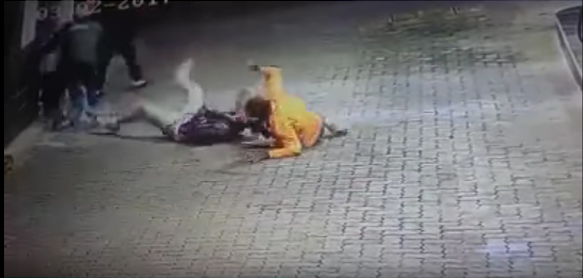 Outnumbered, they are subject to more beating before escaping (this time).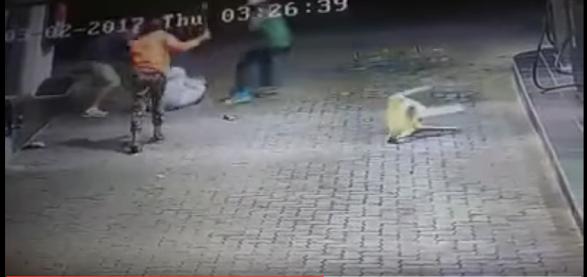 White man and his mother subject to the natural state of black predation.
RT, a propaganda organ of "Active Measures," is pressuring a private London club to have open doors liberalism. Cirque le Soir nightclub in Soho has a policy standard for private clubs, of not allowing-in groups of unaccompanied males. When confronted with a group of black male athletes, a bouncer for the club apparently observed their demeanor and added what was perhaps a code-reason for discrimination - "too urban." RT jumped all over that for being racial profiling, racial stereotyping and therefore "racist".
Nevertheless, if "too urban" was indeed a code word for a black group with a dangerous profile, it would merely be a practical observation and precaution to take to discriminate against them. Young black males, especially in groups (including wealthy professional athletes) are statistically far more violent; and the club was exercising what should be its right as a free and private club to deny servitude, to protect its interests and protect is clients.
The freedom of London clubs to defend not only their businesses, but their patrons against profiles known to be violent and otherwise destructive is apparently of no concern to RT and Active Measures. This is a swift route to the destruction of our native European EGI and the naive among us who lack meaningful experience of blacks in numbers.
The kind of liberal "anti-racist" propaganda that RT is engaging-in goes back to the days of The Soviet Union - it put such pressure on The US to atone for its history of slavery that it empowered liberals to destroy untold numbers of innocent Whites, attempting by their sanctioned means (The Constitution and The Golden Rule), compelled by their politicians and (((those coercing))) their politicians to force them to try to live the impossible - "Thou Shalt Not Discriminate", "Thou Shalt Not have senses and defend yourself", "Thou Shalt Enter into involuntary contract" - "thou" must live pure in pure servitude, fresh White prey: un-hypocritical, ideologically living-up to the pure banner of "freedom and liberty for all" - non-discrimination: this has led basically to the destruction of America - America did not win the cold war. When you cannot discriminate against blacks, you are not free and you have big problems.
"Deep ecologists" may argue that blacks are returning American cities like Baltimore, Detroit and New Orleans—the city these athletes are nominally playing for—that they are returning these cities harrowed by blacks to a "state of nature." It is a feral state indeed: let those who advocate non-discrimination against them go and live with them.
RT's charges of "racism", compelling Whites and White institutions to leave themselves vulnerable to black aggression - a phenomenon that any fool would instinctively know to be on guard and discriminate against - is unconscionable.
The Alt Right is incredibly naive as it continues to treat The Russian Federation as being in perfect alignment with White Nationalism - its great White hope even: what they are actually doing is serving as free propaganda for a very cynical Kremlin.
RT, "NFL players turned away from London nightclub for being 'too urban", 1 March 2017:

A popular London nightclub which allegedly barred a group of American football NFL stars for being "too urban" is being accused of racial profiling.

The New Orleans Saints team members had booked a table at Cirque le Soir nightclub in Soho, but said on arrival the bouncer turned them away for being "six big guys" and "too urban" – a phrase often used as a euphemism for black.

The nightclub has since denied it would turn anyone away based on ethnicity, but has a policy of not admitting all-male groups.

Mark Ingram Jr, 27, a running back, was with Sterling Moore, 27, BW Webb, 26, Vonn Bell, 22, all defensive players, and two friends when they tried to get into the club on Monday.

The players were visiting London in preparation for their game at Wembley in October against the Miami Dolphins as part of the NFL's international series.

Mark Ingram II
✔
@MarkIngram22

Is this what 6 big "too urban" guys look like?! @CirqueLeSoir @TheVonnBell7 @SterlingMoore @OhGi_3Dawg3 @burtleyc @Flintsbadguy #AllSmiles
2:10 AM - 28 Feb 2017

Ingram tweeted: "We pull up to Cirque le Soir where we have reservations and this is what they tell us. They told us we were 'six big guys' that are too 'urban' but nobody taller than 5'11!"

Following the tweet, the hashtag #TooUrban began trending on Twitter. Many have accused the club of racial profiling.

Suzanne @girls_with_guts

@MarkIngram22 one of the #toourban "big guys" next to my 5'7" daughter…ooooh he's so scary. @CirqueLeSoir your moms didn't

D @barker1980

I'm confused. This is the same place that called @MarkIngram22 #TooUrban ? https://twitter.com/cirquelesoir/status/827565983720230912 …
3:54 AM - 28 Feb 2017

84 84 Retweets
116

Chris @burtleyc

Thanks to everyone for support! Historical socioeconomic and racial prejudices still impact society. I'm from Flint, proud to be #TooUrban
10:47 PM - 28 Feb 2017

Sly Gemstone @SlyGems

Thanks to everyone who has reached out to us! Stereotyping and discrimination are real in our world. Never let anyone define you! #TooUrban
7:23 AM - 1 Mar 2017

Gillian 'Slick' E. @SlickEToffee

#TooUrban So are white British celebs gonna boycott @CirqueLeSoir or do they only stand up against American racism?
12:46 PM - 1 Mar 2017

The club is a favorite with US music stars including Rihanna, Lady Gaga and Kanye West, and actor Leonardo DiCaprio.

In response to criticism, a nightclub spokesperson said: "All of the team at Cirque le Soir are really upset by the suggestion that there was anything malicious in our turning away of Mark Ingram and his friends. We proudly celebrate diversity, not only as part of our shows, but as part of who we are.

"We would not dismiss anyone as 'too urban' and we would not turn anyone away on the basis of their ethnicity, sexuality or any other characteristic, other than those expressed in our door policy.

"Admitting an all-male group goes against our policy and is clearly stated on Facebook and all reservation confirmation emails."