White Women For Sale!
Experiments with provocative statement and the tropism of highly contrasting sights and sounds - as they are apparently difficult to ignore, this thread will take entries that might exploit this effect on behalf of White interests.
WHITE WOMEN FOR SALE!
In high school days, I was struck by an image in my history text. It was a reproduction of a Negro slave sale announcement poster from the 1800s: "Negroes For Sale!" The sense of rage that I felt at having a whole page of my high school history text devoted to this blaring image, its providing ready ammunition to instill guilt in me, has stuck with me throughout my life. The attempt to lay a guilt trip upon me, for a practice that neither I, nor my ancestors had anything to do with, was probably one of the seminal moments in radicalizing me in defiance of anti-White politics and propaganda.
On this thread I would like to invite the commentariat to contribute what they believe to be provocative, highly contrasting phrases and imagery for the purpose of tropism and radicalization. Keep it legal. We recognize that it can be an unjustly vague law, but steer clear of "incitement of hatred" as best you can. Try not to be corny. I imagine that a bit of subtlety and irony will make for a more effective statement.
Nevertheless, science evidently demonstrates that highly contrasting sights and sounds are harder to ignore. This apparently corresponds to the older parts of the brain, the limbic system, the amygdalae, etc. It is a phenomenon that has undoubtedly been used against White interests. Accordingly, it should be in our interests to use this phenomenon to protest injustice against Whites.
http://en.wikipedia.org/wiki/Limbic_system: "The limbic system (or Paleomammalian brain) is a complex set of brain structures that lies on both sides of the thalamus, right under the cerebrum. It includes the hippocampus, amygdalae, anterior thalamic nuclei, septum, limbic cortex and fornix, which seemingly support a variety of functions including emotion, behavior, motivation, long-term memory, and olfaction. It appears to be primarily responsible for our emotional life, and has a lot to do with the formation of memories."
This thread, therefore, might be looked upon as studies in provocation and the tropism of highly contrasting sights and statements - with the special aim of awakening to injustices against Whites and White nations.
We seek contrasts that provoke anger for the sense of injustice perpetrated against us, as Whites, and the guilt of the perpetrators as such.
We should look toward these categories:
1. Provocative statements, such as:
"The Honorable Elija Muhammad said that the Black man will rule."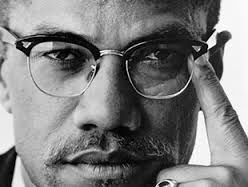 Malcolm X, pimp of White prostitutes who refused to testify against him.
2. Contrasts in assertion of power by minorities juxtaposed with humility in Whites:
For example: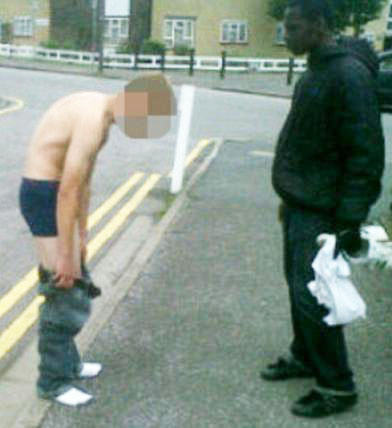 or contrasting Malcolm X with some obsequiously outfitted White service worker, such as a soda Jerk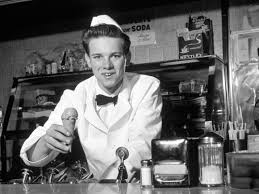 3. Revolting interracial couples:
Revolting Black men / subtle White women
4.Contrasting the beauty of White women with the typical non-White: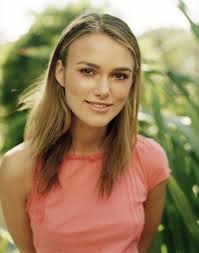 Michelle Obama / Carla Bruni-Sarkozy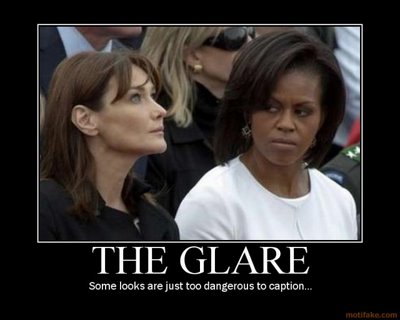 5. The contrast of Jewish privilege, responsibility and oppression, as in:
Jerusalem Day Jeers
6. Characteristic minority abuse and violence against Whites:
French girl slapped by Black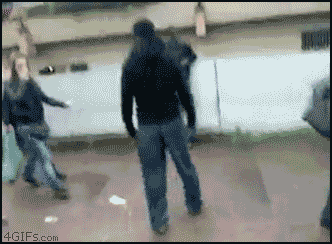 7. Islamic injustice:
"Behead those who insult Islam"..
http://infernalfairground.files.wordpress.com/2011/05/behead_those_who_insult_islam.jpg
8. Other non-Whites.
e.g. Mestizo invasion
9. Elite White traitors as juxtaposed with the Whites that they are betraying.
e.g., Bill Gates aiding African population explosion as Whites are trashed (in many ways) through wars initiated by Zionists, conceived in Zionist interests (e.g., through "operation clean-break", a.k.a. "project for a new American century")
10. Backgrounding and Jamming: making political statement seem taken for granted by presenting it as overwhelming in its quantity or by placing it in background of photographic shot
For example, have an interracial couple in the background of a conversation by the primary actors in a scene.
The focus in the primary examples has been on in-your-face high-contrast tropism. That would correspond with the strategy of "jamming", overloading and overwhelming the opponent's objections.
But there is this other, more subtle kind of tropism: backgrounding. It is not merely subliminal in that the message is available to casual inspection, but it is nevertheless insidious, as the message is placed in the background of a scene while those characters in the foreground go on and talk unperturbed, with no suggestion that the message in the background is problematic - on the contrary, it is suggested in a very intimidating way that it is taken for granted; as no normal person would question it.
I have seen many instances of this in hymiewood movies and televitz through the years - viz. placing an interracial couple in the background - but it will take some doing to find examples. It is also a task to find positive examples: what do we want to place in the background as if taken for granted?
Here is one example: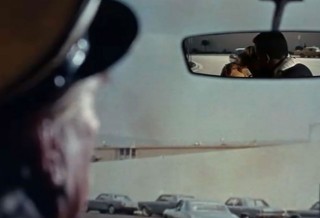 Symbolically, Hollywood's first interracial kiss (sickening) is in a rear-view mirror, as if taken for granted , as if to say that "we're all beyond being against that."
11. New Category: "She's Not White' ...she's Hispanic, Portuguese, a Spic, Southern European, Guinea Slavic, mongrel ...not White because she has three percent…such and such, etc"...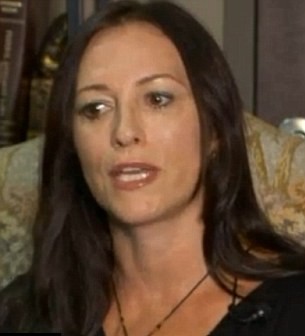 "She's not White, she's Mexican" (therefore so what, throw her to the blacks…)
Terry Jackson-Mitchell was jogging with her two black friends when the.. ..