Majorityrights Central > Category: European culture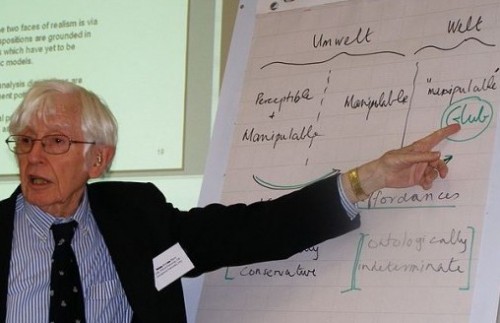 Rom Harré
, Philosophy of science and psychology Professor at Oxford and Georgetown. Notable ideas:
ethogenics
, positioning theory
Contradiction in Lived and Told Narratives

Brownwyn Davies, University of New England, Australia

Rom Harré, University of Oxford

INTRODUCTION

The ubiquity of contradiction in human affairs has long been commonplace. Social contradictions were identified by Marx as the source of social change. Repertoires of mutually contradictory "personas" have been demonstrated to be characteristic of people living in complex societies (Argyle, 1976; De Waele & Harré, 1976). At the same time it is evident that there have also been powerful social norms requiring at least the appearance of consistency in displays of character, in modes of talking and writing and even in patterns of thought.

Research on language and social interaction, vol. 2; 1991/1992: 1-36

Though contradiction is a logical concept that names a relation between propositions, it has a well established use as a general metaphor for incompatibilities of many kinds. It is one of the concepts by which "modernity" has bee defined. So in post-modernity one would expect at least some of the uses of "contradiction" to be called into question, particularly those in which it has a normative role. According to Parker (1989, p. 48), modernity itself, "is contradictory: Its discourse promises scientific truth as the solution to humanity's problems on the one hand, and on the other attributes responsibility and the power to make meaning to individuals."

We two, as individual authors, have been both constituted by, and active participants in, the construction of that modern world. We now find ourselves fascinated by the spaces opened up by its deconstruction, particularly in the work of feminist authors (1) such as Weedon (1987), Walkerdine (1981, 1984, 1985), Haug (1987). This paper, then, stands at the interface between the modern and the post modern worlds: While still being caught up, inevitably, in the discursive practices of the modern world we nonetheless wish to make contradiction a topic for examination in light of such feminist post-modern/ post-structuralist writing.

As a person in our contemporary world one has access to many ways of talking about oneself and one's activities in that world: that is, one has access to multiple forms and styles of discourse. These ways of telling may remain discreet and the contradictions that sometimes exist between them may not become manifest nor present problems for resolution or accommodation. But they may overlap. They may be used as parts of some larger whole. And within that whole they may be profoundly contradictory. Furthermore each discourse may itself be made up of contradictory elements. Billig et al. (1988) give the example of liberal discourse containing ideological commitments to the rights both of the individual and the collective. He also cites educational discourse which espouses as values both equality and authority. In each case there is a discreet discourse containing oppositional and and contradictory imperatives.

Yet one of the predominant features of ways of producing ourselves as persons in the modern world is to present what we do as relatively coherent and non-contradictory, both as we interpret what we do and in the various accounts that we give of what we have done and will do. Numerous strategies exist for dealing with blatant contradictions in those productions. For instance there is the bureaucratic device of "wearing different hats." Each "hat" represents a different set of constraints, aims and repertoires of proper actions.

The movement from the complex array of lived experience to the relatively coherent stories that we tell about that experience will be a central focus of this paper. Like Haug (1987) we see lived experience as inherently contradictory and the appearance of coherence and and non-contradiction as discursive constructions. As Haug (1987) puts it, "human beings, in the process of their socialization, work at restructuring the given elements of their lives until such time as their existence becomes relatively uncontradictory: In other words until social action becomes possible." We wish to explore how it is that non- contradiction has become such a fundamental requirement of the production of self and in contrast how the recognition of contradiction has been greeted by feminist post structuralist authors in particular as fundamental to understanding their experience.

Told and Lived Narratives

Told narratives

Told narratives, including both the stories one tells about oneself and other people, and those narrations we call literature and drama, are generally framed within coherent conventions of discourse and tend to show each character as continuous and often, though not always, as predictable. The purpose of told stories in everyday life is often to show how conflicts and contradictions have been, might be, or even should be dealt with (Sabini & Silver 1981). Told stories are usually finite with well marked beginnings and endings. An orderly state of affairs is interrupted by the appearance of a predicament, a course of events unfolds in which the problem is resolved, and a new orderly state of affairs comes into being (Harré,1979). Such stories appear as accounts, told versions of events that are used retrospectively to order the complex array of lived experiences. As Huag (1987, p. 48) says:

We are not assuming that human beings live according to plan, or in continuities, nor even that they are always determined by the same consistent factors…continuities are manufactured retrospectively in the mind.

One focus in this paper is on those discursive practices through which intelligibility and warrantability are created.

Lived Narratives

Told stories are the means of providing the narrative frameworks through which we interpret strips of lived experience as they occur, that is they serve to guide the actions that make up lived narratives. Who one takes oneself to be at any one time and what one takes oneself to be doing form essential parts of the lived narrative. One's actions are played out with interactive others who provide one with (and whom one provides with) subject positions in the collective flow of talk. These positions may be taken up or refused (however difficult that refusal might be), by any one of the members of the momentary collective. Thus lived narratives inform readings of told narratives and told narratives inform lived narratives (Bruner, 1986; Davies, 1989; Davies & Harré, 1990)...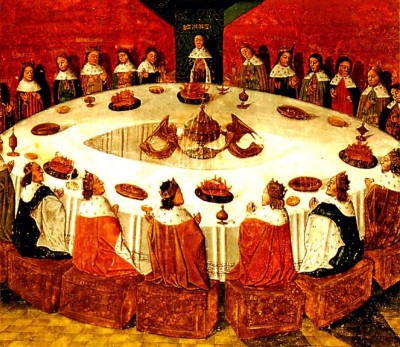 First is not the same as most essential (inter esse), a take-away from prior thread.
Updated (significantly) the morning of October 18th CET
I agree that it is important to not set the bar too high and that is something which GW helps to articulate very well - i.e., the Heideggerian place of MidtDasein - by ensconcing the authentic consciousness of the subject in a world view that is not all that conscious - not feeling constantly compelled by the instrumental, for reasons too subjective, too objective, or too "the They" but resonating rather, with the emergent - he contributes thus significantly to the articulation of its authentic form, in this holding fast attention to resonance, from resonance of subjective emergence to resonance of the objective field, a position which does partake of the calculative (Cartesian) while not remaking stuck there, generally. On the other hand, also generally, Heidegger helps to not set the bar too high, by suggesting that authentic thinking generally occurs slowly, in a meandering, qualitative survey by poesis. While the subject is the inevitable entering point of caring interest, its viewpoint is calibrated authentically from there, taken away from inauthenticity and into engagement with its full organic process by re-attention to "there-being" (which occurs, I suppose, when resonance with a relative concern is particularly acute), from momentary concerns to a broad systemic view based in the relative interests (inter esse) of one's folk (social group/midtdasein) within the emergent world - that is another description of midtdasein; and if the subject is centered not in objectivity, but within the purview of the folk, in praxis; and folk leaders share this view to their relative interests, the calibration of the group should feed back to serve the authentic interests of the subjective starting point which the subject will come back to inevitably in resonance - a resonance that should meld with the group's interests, in the moment they seek to re-orient anew, to call back from estrangement their authentic position of caring. But if the subject is not getting sufficient feedback from the system, marginalized as such, their authentic concern would bring to bear their subjective perspective on the system's inauthenticity, acting as a homeostatic corrective (I believe it was Heidegger's student, Gadamer, who fostered this idea).
Thus, First - subject - isn't the same as most Essential (inter-esse) - Midtdasein - subject ensconced in a world view of relation within the folk. In fact, the first subjective relation is not to this third person (Cartesian) point of view, but rather, the subject acting into relation of second person address - parental relation, as biological creatures with reflexive capacities unique among biological creatures. From that starting point, it moves into emergent and third person relation (us) to calibrate midtdasein - if the social system is correctly oriented - which it presently is not (because it is estranged, all too Cartesian: objective/subjective, all too moved into the third person "they") - hence the need for centering not rigidly stuck in the Cartesianism of the psychological perspective, but in the communication perspective, in interaction, its affordance of a view confirmed and delimited by the relative interests of the human ecological system, beginning with the first to second person relation and then prompting engagement in non-universal maturity, to socialization in midtdasein - a worldview gauged against the relative interests of the social group. The interests of the subject as participant in the social group, its authentic being, are held fast as they naturally resonate in emergent delimitation against material reality, including its own affordances and constraints, matters of physics; and for the need to coordinate caring activity/existence in relation to the emergence of other authentic social groups, biological creatures, the necessities of their organic systems in emergent relation to our systemic organic necessities.
Heidegger does advise or describe as authentic then, a holding fast of this essence, the resonance of emergent qualities of the subject, the people, the MidtDasein and its world setting taken to heart.
The holding metaphor is interesting because it implies two separated appendages, or at any rate, the capacity to embrace and coddle that which is inbetween and captivate it to one's subjective attention.
Adding
GW: Cartesian epistemology, then, is dangerously self-referential, and that applies to the Cartesian sum as well as its cogito ... to what the model can say about the subject. Subjectivity truly is a chalk circle.

To break this, Heidegger proposed that every thing from a single particle to the universe has a being of its own and, therefore, a truth thereof which discloses itself to an action or state or site (depending on one's interpretation) called Dasein. Now, to overcome the difficulty of representation in the Mind, because thought, emotion and sensation are each, in their own way, representational, Hiedegger proposed essential thinking as the mind-activity which is active in Dasein's way of seeing what is disclosed.
This is good in that it helps supply a much fuller understanding, encourages attention to where our subjective emergent qualities resonate with the emergent qualities beyond the subjective; but you are sweeping aside other aspects that Heidegger suggests for relieving Cartesian rigidity, viz., the idea of Caring, there-being (taking attention out of one's head), the folk and their delimitation as such - these are not an affectation to Heidegger nor an arbitrary application.
You have reminded me of the aspect of Heidegger in which he calls attention to "spreading out what is interesting - inter esse - and taking to heart what is most essential - then holding fast" - that would be a Heideggerian means for subjective emergence resonating with emergent qualities of the objective…
The holding metaphor is interesting because it implies two separated appendages, or at any rate, the capacity to embrace and coddle that which is inbetween and captivate it to one's subjective attention.
What you may not be respecting in what I am getting at is how Heidegger's system would assign being to the folk - and how the subjective would have a different qualitative relation to it, within it, in midtdasein, than to the rest of the "site of disclosure"... it would be a relative quality and a Caring which goes beyond and then delimits the subjective perspective from The They and The The which would make a non-Cartesian difference. The holding metaphor which you remind me of in your attention to emergence is interesting.
Heidegger does advise or describe as authentic then, a holding fast of this essence of resonance of emergent qualities of the subject, the people, the MidtDasein and its world setting taken to heart.
GW: Only by fitting the two realms together may one reconcile false Dasein to "midtdasein" ... may one reconcile the formed personality, with all its error, to the "site" of disclosure of the thing which is the people. That is what my Ontological Transit, in all its gauche simplicity, is designed to do. Understand it before you criticise it.
Well, you can put it that way, its implied in what I've said, but rather than its being incumbent upon me to "understand" a reification like "the personality", you might be open to understand before criticizing the reason why autobiography will provide a better means of fitting predilections of the corporeal self to the "site" of disclosure - which includes one's folk.
I can appreciate that you want "personality" to fit a closer reading of the corporeal and its genetic expression, but the concept of autobiography is not mutually exclusive and will, rather, facilitate "the fitting together" of authentic expression of the personality and the "site of disclosure."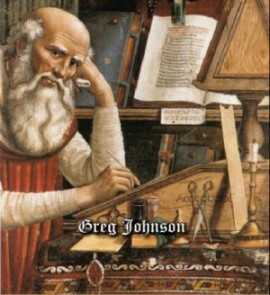 Fail: on this one, your erudition yields an
F-
In minute 2:18 - 2:21:18 of a discussion with TRS, Greg Johnson proposes to do away with the idea that John Locke's notion of civil individual rights is a key fundament of U.S. politics and suggests that it is only portrayed as such by Jewish interests.
First and foremost, Greg is ignoring the fact that it is in the group interests of Whites to criticize this notion for basically the same reasons that Jews have - especially for its bias against their capacity for group discrimination.
Johnson argues that Calvinism and Republicanism, in the latter case in particular, by way of reading Montesquieu, were exponentially more important to the founders. Maybe they were, but that doesn't translate to what became important in the life of ordinary everyday Americans for over 100 years.
Are people concerned with The Republic? Well, of course not very much in any practical sense. You can set aside the bit about Montesquieu being more influential by a factor of a hundred. This is a case of an erudite man pulling rank to the detriment not only of the truth, but of important utility.

The second matter is of Calvinism and its inherent means to exclude Jews. The separation of Church and State is integral to The U.S. Constitution, so any such notion of this being more relevant than Lockeatine rights in the every day lives of Americans - or even for those who set the agendas - is way off the mark. Again, it displays a wish for some of that unused erudition to come in handy in a place where it does not really help.
To look at Locke's notion of individual rights as set against and problematizing group organization is the best way to critique the foundations of America in terms of what has left racial defense susceptible. This is what makes racial defense extremely difficult, because it de-legitimizes group organization.
Given individual rights as the characteristic and definitive law of the land, when people raise concerns about how borders and boundaries are to be maintained, i.e., when people do try to tarry with these strictures, at best they tend to render crazy propositions (disingenuous or naive) that not only will the markets take care of themselves by the magic hand, but boundaries and borders around groups will be taken care of by the magic hand as well. In a word, Locke's empirical objectivism is a force of liberalism that is available for easy exploitation - by Jewish interests, liberals and other later day objectivists, be they Austrian School or other form of objectivist.
Nobody around here is saying that Jewish interests would not have taken advantage of The Constitution's empirical basis. Nobody should be naive enough, however, to believe that just because Jews reject it for its troubling of group organization and discrimination, that we should not problematize it on that basis as well, in order to discriminate on behalf of ourselves.
Greg is being that naive and asking us to be that naive when he tries to pull rank and suggest that Montesquieu is more influential by a factor of a hundred. Well, maybe he was to the founders. But ask Americans, including politicians, what matters to them when push comes to shove - for the past hundred years or so, what matters to them? Montesquieu, Calvin or their Lockeatine rights?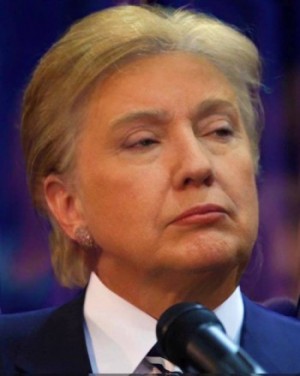 Hillard Clump
The conventions reveal a "Hillard Clump" as the candidates pursue the same fundamental paradigm shift in domestic and foreign relations - which is ultimately anti-White.
The Republican and Democratic conventions show a common paradigm behind both parties in terms of domestic and foreign agendas: both sides were superficial in presenting themselves as the nationalist champions, concerned to protect the economic interests of classes below Jewish and other oligarch interests. Their policies a) hearken back to older industrial methods - production methods by which America cannot compete and which are obsolete compared to the robotic methods a first world nation should pursue in self interest; and b) policies of tariffing, which will not only hurt the Asian economy, but raise the price of goods, and thereby offset wage increases domestically. Thus, the ostensible nationalism of Hillard Clump is not going to improve the economic prospects of underclass Americans. In fact, both sides are just pursuing policies which retain America's liberal, de-White unionizing basis - the Republicans have revitalized their party by placating Whites with the hope that they may find their way through the proposition nation with dog whistles to "anti-PC", etc.; hence, maintaining the party as good sport in the mutual foil game. By following suit, Whites are being roped-in to its racial mixing bowl; while the Democrats pursue their more flagrant pro-non-Whites agenda to make the "choice" seem more dramatic and important than ever - there isn't a dramatic choice: It's Hillard Clump.
Both sides are working for the same overall paradigmatic shift in foreign policy as well, configuring foreign relations to secure Jewish and oligarch interests. Hillard Clump are in favor of subduing Iran and its deal at the behest of Israel. Even more significantly, they are both shifting toward a policy of containment of Asia, and China in particular: Trump will present Israel's Russian option against China and the rest of Asia, while Hillary will favor Saudi; but the primary outlook in either case is against Asian development - also against the rest of the third world development for those who care - however, the anti-Asian angle is significantly in Israel's particular interests and NOT in White interests. That is because it will suppress Asian development in order to keep their ethnonational powers from growing, while Jewish and other oligarch interests keep comprador contacts (typically Muslim Imams) in place to exploit them. This policy of containing and suppressing Asia will not only hamper any projection and threat of Asian ethnonationalism against Jewish and oligarch exploitation, it will hamper Asian ethnostates from cooperating with European ethnonationalism against Jewish and oligarch power. At the same time Jewish and oligarch interests will continue to disrupt the projection of European/ White ethnonationalism through the ongoing promotion of race mixing civic nationalism in Europe and in America - in America, under the guise of "mutual economic class interest" ("protectionism" of America's propositional underclasses); and in Europe, under the guise of needed labor and youthful diversity to break-up stayed nationalistic, racist, xenophobia. This foreign policy of Hillard Clump is thereby designed to head-off the possibility of European/ White ethnonational cooperation with Asian ethnonationalism because Jewish and other oligarch classes recognize that cooperation to be the greatest threat to their power and sources of power.
Examples of the common domestic/foreign paradigm shift from the conventions:
Republican: Ben Carson dog whistles a quote from The Book of Esther - "In such a time as this" (when war against Iran is called-for)
Democrat: Elijah Cummings expresses his true belief that the Democrats are opposed to oligarch interests, while he is forced to talk over the chants of fellow true believers, shouting, "stop the TPP."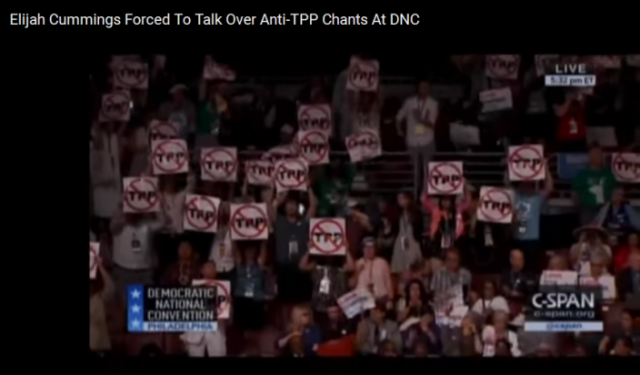 Washington Post: For three-full hours, they objected nearly every time a motion was brought up for a voice vote, calling instead for a roll call; they chanted against the TPP trade deal; they waved signs and banners.
Part two of Kumiko Oumae's critical examination of Matt Parrott's Christian traditionalism.
Subjects covered included: Global baptism, Christian universalism, homosexuality, Africa and the population question, Syria.
58 mins, 52.6 MB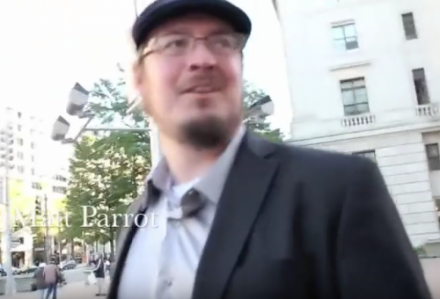 Matt Parrott at NPI.
Summary: A two-part critical examination, conducted by Kumiko Oumae, of many areas of Matt Parrott's Christian traditionalism, from Matt's faith fundamentals as an Orthodox Christian traditionalist and nationalist - in that order - to Matt's views on freemasonry, the relationship of Judaism to Christianity, the pagan past, how religion renews, global baptism, Christian universalism, homosexuality, Africa and the population question, and Syria.
Can I just say, from a personal perspective, that I thought the interview was a success, notwithstanding any hostilities which may have existed prior to it (and since). Kumiko was very well prepped and she did a great job of maintaining a high tempo of relevant and close questioning, to which Matt responded generously.
My thanks to you both.
This is part one: The fundamentals of Matt's Orthodox Christian traditionalism examined, Freemasonry, Judaism and Christianity, the making of religions.
1 hr 22 mins, 75 MB.

Abraham Anon
Kumiko was telling me about her disgust with Hillary and the YKW's wars, citing an egregious collateral damage to schools and education: this will obstruct solutions to the root of social problems and exacerbate social problems from the root as the schools and formative educational years of vast demographics are being destroyed. She is enraged by the damage this will do to personal and social skills. She asks what can be done?
I suggest a new variant of the 12 step meetings. Why? Because when people have been that damaged and obstructed by an interpersonal problem - such as Islamic abuse - it will be primarily these people who have sufficient understanding; they will have sufficient concern; it will be a necessity for them to take the time and show patience; to articulate the difficulties in full significance of the impact to them and society; and to search for solutions.
People who have not gone through this will generally not have sufficient understanding of the difficulties of getting through it, even if they did have inclination and take time from their faster track to a good life to put up with the wild and frustrating expressions that result from traumatic experiences and pervasive abuse.
The "victims" themselves will carry most of the load - by "sharing their hope, strength and inspiration" indispensable coping skills will find their way among them. But that doesn't mean that people coming from a background undergirded by normal philosophy and interpersonal relations shouldn't interact with them; in fact, that is one of the first differences I would make from the 12 Step programs - to have intermittent interaction from people from healthy backgrounds so that they can model normalcy for them and share normal skills. To make sure that bad thinking doesn't keep circulating and gets directed out before long.
So, there could be Visitors Meetings and Skilled Workshop Meetings to go along with the usual kinds of 12 Step meetings -
Speaker Meetings, in which one person tells the story of their struggle with the problem.
Step Meetings, in which one of the Steps is focused-on, with each person in the group having a chance to discuss their take and experience with that step.
The next change that I would propose is putting into question whether 12 should be the number of steps; of course it has pagan origin and has been hijacked by Abrahamism, but perhaps another number should be proposed to make the break more clear.
Of course the content of the steps should be significantly different as well. I will only sketch-in what they might look like. Suggestions from others are more than welcome.
One of the excellent features of the 12 step program idea is that one is not excluded for lacking skills or for not contributing dues. All that is required is a belief that you have a problem with the stated issue of the meeting group and that you comply with a few of its basic guidelines. There are no leaders. You agree to not expose the identity of those who go to meetings and to not gossip about them to people outside the group. You agree enough with the 12 steps (rather, we'll go with 14 steps, why not?) to allow them to provide coherence; and, except for speaker meetings, you allow a chance for each person who wants to talk.
Ok. There are probably some things that I'm forgetting but that's enough to start. Let me have a stab at how the steps might read:
The 14 Steps of Abraham-Anon
1. Came to understand that I had a problem with Abrahamism and that I could not handle it alone.
2. Came to identify positive attributes of my distinct race and my share in these positive attributes. Affirmed these daily to provide faith in mine and my people's worth as opposed to the Abrahamic god.
3. Conducted a fearless and searching personal inventory in order to purge its memes which may harm myself, my people, and in order to make amends to anyone who I have harmed in the name of Abrahamism or because I was inappropriately directing my response to it.
4. Came to understand the truth of how harmful Abrahamism is.
5. Came to understand Abrahamism is not a necessary evil nor a relative cultural preference; there are other "gods" and better ways.
6. Came to understand that its practice and promotion must be rejected by our people.
7. Came to understand that its perpetrators can and must be punished - ranging from denunciation, to social ostracism, to denationalization, to severe personal punishment in some cases.
8. Came to believe in the priceless gift of serenity to be found in the faith that my race, my place within it, and our interests are being looked after by the best and greater part of my people; by myself included.
9. Came to believe not only in the reality of distinct kinds of people, but also their right to preserve their differences.
10. Came to believe in the DNA Nation and international ethno-nationalism (genetic and territorial bounds); as the means to such maintenance of distinct peoples; their quantities and qualities of genetic inventory; their habitats through national territorial delimitations; qualitative and quantitative foreign enclave delimitations.
11. Came to believe that the Abrahamic religion and the Abrahamic man is already an imperialist hybrid and therefore his fate and place is the subject of our discretion.
12. Came to believe that Abrahamism can and should be destroyed once and for all.
13. Came to believe facilitating that destruction to be our prerogative as the people who are willing and capable of respecting racial differences, their right to be preserved in ethno-states, among the DNA Nation; and knowing that there is no avoiding the issue of morals - that every society will have some things that are legitimate, some things prohibited and some things obligated - will seek moral orders based on the Silver Rule as opposed to The Golden Rule.
14. Came to understand that the homeostasis of our ethnostates are contingent upon having the decency and wisdom to respect an option for sacred and devotional enclaves for those preferring strict monogamy (e.g., they want to choose carefully enough, devote themselves to that important choice; and/or concentrate on their endeavors otherwise, not chasing around for partners); and that those wanting to protect more liberal personal prerogatives must assent to that sacrosanct option and to strict national borders of citizenship - paradigmatic conservatism.
AFP, 'Four police killed at US race bias protest: chief', 08 Jul 2016:

Washington (AFP) - Four police officers were killed, at least seven were wounded and a civilian was also hurt late Thursday when two snipers opened fire during a protest in Dallas against police racial bias, authorities said.

City Police Chief David Brown said two gunmen shot at "police officers from elevated positions during the protest/rally", sparking an intense search for at least two suspects, adding that they had threatened to plant a bomb.

The Dallas Police Department tweeted a photograph of a man dressed in a camouflage shirt with an assault rifle slung over his shoulder.

"This is one of our suspects. Please help us find him!" the police department tweeted.

The suspects "have threatened to plant a bomb in the downtown area," Brown told reporters.

The protests were part of demonstrations taking part in several cities against the fatal police shootings of African American men in Minnesota and Louisiana this week.

Brown initially said two of the officers were in surgery and three were in critical condition. The condition of the other officers was unclear.

An earlier toll had 10 officers shot, including three dead. Brown told reporters a civilian was also wounded.

"An intensive search for suspects is currently under way. No suspects are in custody at this time," Brown said in a statement.

Brown said police had "cornered" one of the suspects, and warned that there may be more than two suspects.

Dallas police has reached out to federal law enforcement agencies for help—the Federal Bureau of Investigation and Bureau of Alcohol, Tobacco, Firearms and Explosives.

Several hundred people attended the Dallas rally, which ended just before the shots rang out around 9:00 pm (0200 GMT Friday), reports said.

Witnesses reported hearing dozens of gunshots that sounded like semi-automatic rifle fire. "The shots were coming from the roof," a protester told KTVT television, a CBS affiliate.

Video posted online showed protesters marching when the shots rang out, scattering the crowd.

Police warned protesters to flee the area, saying the scene remained an active-shooter situation.

SWAT teams were deployed to the scene, reports said.
The situation
After the events involving the shooting in Minneapolis, Minnesota on 7 July 2016, it had seemed that a significant flashpoint in the story of race relations in the United States had suddenly arrived, and it was a moment that would have served the interests of the Black Lives Matter movement primarily.
Video footage of a police officer of Asian or American Indian descent, having shot a 32 year old black school cafeteria worker named Philando Castile four times in his car, while he was reaching for his wallet to show his license and registration after having been pulled over for a driving with a broken rear brake light, had been posted all over the internet and was on the the verge of becoming part of a new master signifier in the discussion of violence and law enforcement in the United States.
Despite the officer being of Asian or American Indian descent, critical theorists would have framed the conversation as being one of institutional white supremacy which suffuses the police force as it is a gendarme of the accumulated wealth of the United States, which is characterised as a white power structure.
The video footage was all over the internet and was being viewed around the world.
Another case was a shooting that took place in Baton Rouge, Louisiana on 5 July 2016. A black man named Alton Sterling was killed by two white police officers as they fired four times into his body at point blank range outside a convenience store. It's thought that it was a case of police responding to an anonymous call about someone threatening people with a gun outside the store, but it's said that Sterling was only there by sheer chance at the time that the police arrived.
That incident was also recorded by several phone cameras held by bystanders, and also was seen around the world.
Together, those two stories had coalesced into a master signifier for 'police injustice and systemic racism against African-Americans', and they were stories in which the factual details of the shootings could not be used to disabuse people of the narrative being propagated by Black Lives Matter and certain elements of the liberal media establishment.
The outcome
At the time of the protests in Dallas, Texas, the narrative was unfolding, and people were of the belief that perhaps the state would be able to manage the situation with reconciliation attempts, as many Dallas police officers were reaching out to the African-American community in an attempt to promote 'peace' and avert further strife.
That was not to be, as the appearance of black snipers who began shooting policemen, and the setting of bombs, and the fact that the black protesters and demonstrators began cheering on international television when the shooting began, shattered the narrative before it had become settled, and tore up any chances of reconciliation, shifting the topic away from 'police injustice caused by systemic racism', and instead back toward 'disproportionate black crime aimed toward police officers'.
The new developments in the story by AFP that I quoted at the beginning of this article, are now eclipsing all of the events of the past 48 hours.
It makes a person wonder, do African-Americans actually understand how to apply the lessons of Gramsci and Foucault, and do they actually understand Strategic Communications, or do they merely pretend to? African-Americans actually had full command of the narrative, but within 48 hours they have now done an incredibly kind service to their adversaries by completely ruining it for themselves.
All in all, it seems that the entire sequence of events could ultimately serve as an opportunity for white people in the United States to make the case for racial separatism, as it is increasingly obvious that the differing communities in the United States cannot live together in the same civic space without there being incessant outbursts of violence. Since the antagonistic contradictions cannot actually be resolved, it is clear that the only path to conflict cessation is one of racial separatism.