Majorityrights Central > Category: Linguistics
A study in the Proceedings of the National Academy of Sciences (PDF), has illustrated the relationship between between geography, linguistics, and genetic data. By comparing geographic data for phonemes and alleles, they have come to the conclusion that in most parts of the world, languages and genes exist in the same locations and often appear to have travelled along the same migration routes.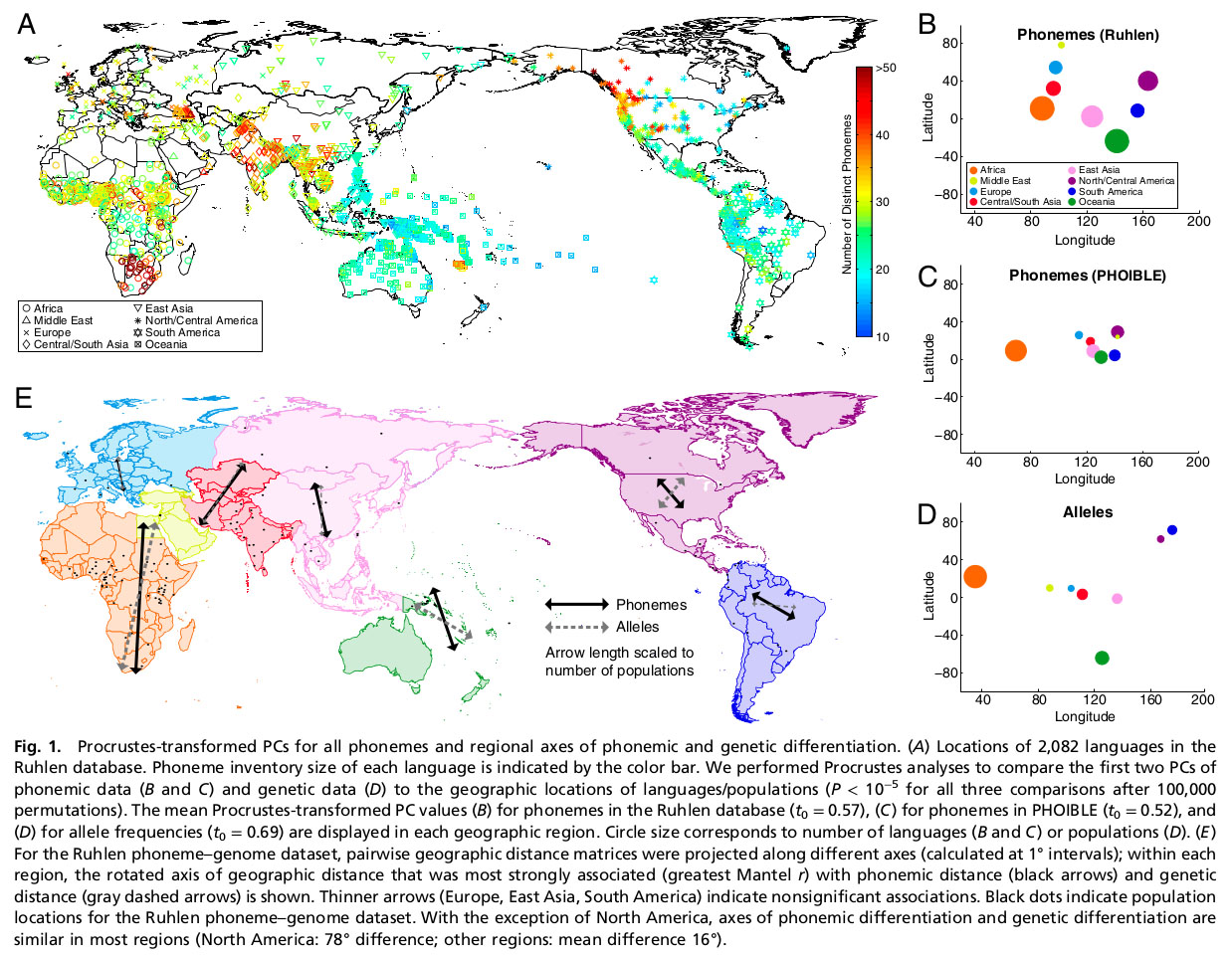 Their abstract reads:
A comparison of worldwide phonemic and genetic variation in human populations, PNAS 2015 112 (5) 1265-1272; published ahead of print January 20, 2015, doi:10.1073/pnas.1424033112:

Significance

Linguistic data are often combined with genetic data to frame inferences about human population history. However, little is known about whether human demographic history generates patterns in linguistic data that are similar to those found in genetic data at a global scale. Here, we analyze the largest available datasets of both phonemes and genotyped populations. Similar axes of human geographic differentiation can be inferred from genetic data and phoneme inventories; however, geographic isolation does not necessarily lead to the loss of phonemes. Our results show that migration within geographic regions shapes phoneme evolution, although human expansion out of Africa has not left a strong signature on phonemes.

Abstract

Worldwide patterns of genetic variation are driven by human demographic history. Here, we test whether this demographic history has left similar signatures on phonemes—sound units that distinguish meaning between words in languages—to those it has left on genes. We analyze, jointly and in parallel, phoneme inventories from 2,082 worldwide languages and microsatellite polymorphisms from 246 worldwide populations. On a global scale, both genetic distance and phonemic distance between populations are significantly correlated with geographic distance. Geographically close language pairs share significantly more phonemes than distant language pairs, whether or not the languages are closely related. The regional geographic axes of greatest phonemic differentiation correspond to axes of genetic differentiation, suggesting that there is a relationship between human dispersal and linguistic variation. However, the geographic distribution of phoneme inventory sizes does not follow the predictions of a serial founder effect during human expansion out of Africa. Furthermore, although geographically isolated populations lose genetic diversity via genetic drift, phonemes are not subject to drift in the same way: within a given geographic radius, languages that are relatively isolated exhibit more variance in number of phonemes than languages with many neighbors. This finding suggests that relatively isolated languages are more susceptible to phonemic change than languages with many neighbors. Within a language family, phoneme evolution along genetic, geographic, or cognate-based linguistic trees predicts similar ancestral phoneme states to those predicted from ancient sources. More genetic sampling could further elucidate the relative roles of vertical and horizontal transmission in phoneme evolution.
The overall result seems to be that language and ethnicity do share common geographic boundaries, if the effects of recent colonial history are ignored.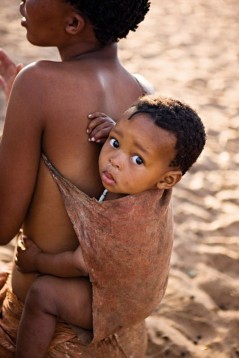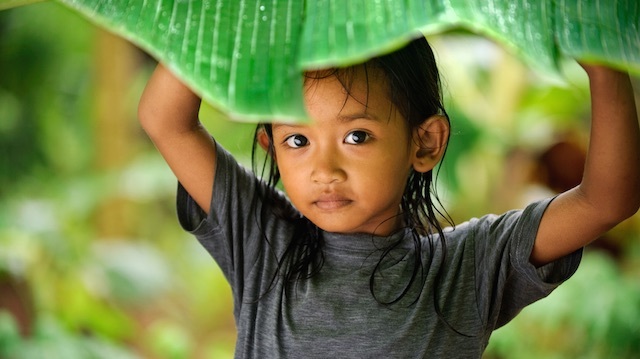 An ancient instinct that is vital: " Wait, who are you? "

What is it really, that is called "xenophobia"?: Article translated and republished from "Nya Dagbladet Analys"



What really is referred to by the word "xenophobia"?

Xenophobia is no human idea, it is not a political ideology. The inherent notion that individuals from other ethnic groups are different is as old as humanity itself.

That political leaders throughout human history have tried to either foment or stifle this innate team spirit does not change its origin or function. Ultimately, while it has often come to be called xenophobia, it is a kind of defense mechanism of an ethnic group. It has a cohesive function but is also vital to the group's survival.

It is easy to think today that racism is obsolete in modern societies, and political ideas that multicultural and multi-ethnic societies are something we can decide to create, and then use various integration programs as a tool to make this work artificially.

It is important to remember that "xenophobia" has always been the human diversity condition. Without this desire or sense of distinction and boundaries no ethnic group could have existed for very long before it would be adulterated and perish again.

The world's major ethnic groups; blacks, whites and Asians, and all its subsets of peoples did not come into existence overnight. It has taken nature tens of thousands, if not millions of years to enrich the earth with the human diversity which we have today. The birth of a new ethnic group has always been dependent on a distinct geographic location. For the purpose of various ethnic groups' birth and continued maintenance, they have always required "xenophobia", more properly termed "alien skepticism" or "stranger caution" as a prerequisite.

The principle or the basic human function is exactly the same as in individuals. An individual who is not skeptical or cautious when confronted with a stranger will not survive in the long run. This instinct is basically in all living creatures on earth and is deeply rooted.

The function and conclusion of prejudices

"Alien skepticism" or "fear" of the unknown is a kind of first line of defense. Here comes the concept of prejudice. An individual always makes a first assessment of the foreigner—a judgment before it knows any details for sure. We must also understand that individual assessment, when the unknown has become known, can shift from prejudice to "judgment", a conclusion based on knowledge.

However, today we are told by the modern political system that prejudice is just ignorance and as soon as this ignorance is gone, the foreigner should be welcomed. In fact, the individual's or group's conclusion could be that the foreigner cannot necessarily be given a pass, and may intend to cause us harm.

Racists in every expression of the negative sense, of course, are also those who want to cause an ethnic group's unity and uniqueness to perish through mixing and division. Many nations and entire civilizations during the history of humanity have vanished for this reason. Either by displacement and extinction or by blending them away out of all recognition.

A true defender of the world's human diversity turns naturally against both extremes of racism and genocide. Moreover, the criminalization of these two extremes is stated in the UN Declaration of Human Rights of 1948, saying that not only is performance of these acts criminal but it is also criminal to instigate them. Thus, the express intent or encouragement to try to create a multi-ethnic society, which inherently violates the right to the preservation of the ethnic and cultural characteristics of the group, or displacement or eradication of a people, could fall within the scope of this crime. In the UN declaration it says, among other things, that the following shall be considered as genocide:

"Deliberately inflicting on the group conditions of life intended to lead to its complete or partial physical destruction; (d) to take measures intended to prevent births within the group; (e) Forcibly transferring children of the group to another group. "

In the ongoing development of today's Sweden where a large number of non-European immigrants are coming to the country, a natural segregation process is marked by Swedes who move away from immigrant areas while various immigrant groups cluster together, and those immigrant groups quickly receive a residence permit and can select where in the country they want to stay. In this way the crime referred-to in the last paragraph concerning genocide may be relevant, eg. in cases where parents are not allowed to put their children into any school but are forced to send them to the local multi-ethnic schools where Swedish children in many Swedish schools already are a minority in their own country.

In the next step they might endeavor to create a multi-ethnic society through the use of integration programs, and this could fall within the scope of "hate crimes" because there would be a restriction of the indigenous group's autonomy.

The general conclusion regarding the question of earth's ethnic diversity is that the property known as "xenophobia" is a necessary evil. The key instead now is to thwart its extremes. The leading political establishment in general seems to dumb-down and exaggerate the image of our instinct for caution, instincts like defense and self-preservation. This they do, among other things, by trying to characterize as a disease, what is actually an instinct and a function that acts as a guarantor for the conservation of all communities, by using a negative-sounding designation such as "xenophobia". If there is an "undue fear" of the unknown, its assessment must of course be something that is considered "reasonable" and make sense, and it needs to exist and be expressed.

There has also been a confusion between the fact that ethnic groups are different and should be valued as such, with the idea that ethnic groups are ranked differently, the two are very different things. The most extreme manifestations of the debate would not even concern themselves with the thought that there are different kinds of people on earth.

This is often presented as options of black and white, where either you accept today's multicultural and ethnic change in Sweden beyond recognition, or you accept hatred and abuse against all immigrants who are in Sweden and the need to advocate a hundred percent purity. Swedes are a generally balanced people and have an absolutely predominant wish for neither of these extremes. Discernment is often the first casualty when debate deteriorates.

Reliance on these extremes and extremists, mainly in politics, business and the media is driving the currently extreme situation. However, what remains and ensures that we can get a more balanced society and social climate in the future, is that our age-old instinct for self-preservation can take on a balanced and natural expression.

Swedes may be very open-minded, but they also have a right to their own preservation.

NYD Analysis
This is being re-posted for a few reasons.
In the years since it was first posted there has yet to be any argument to refute its value to organizing the perspective of interests in whole and fundamental parts for those who care about European peoples. Though its further detail and application would provide benefit, it has not yet gained the currency it should have among WN, who mostly continue to argue that they are "of the right wing", against "The Left" or "neither left nor right", thereby foregoing organization in their power, and reacting as our enemies would have it.
The White left thesis may not have gained currency for another reason - it had a very short time (about 4 hours) as a leading article when first republished at Majority Rights before J. Richards posted a sensationalistict, highly conspiratorial and tabloidesque story, with ridiculous imagery leaping forth (the photoshopped arms on this man seem to parody the image just below on the White Left article) - distracting from the careful discussion that the White Left thesis deserves.
Next, for this essay to be understood properly, it needs the context of being published alongside the Kant essay (his moral system as coherence, accountability, agency and warrant). In fact, for the purpose of the Kant essay to be understood, it also needs this juxtaposition; but while important, it is a primary step at this point to the highly relevant arguments which the White Left essay makes. So as not to not distract from these more relevant concerns thus, I place the Kant essay secondly and under the fold, only advising that philosophically, theoretically, it is antecedent for a proper understanding of the history of European philosophical requirements. Finally, republication will provide occasion to shore-up minor errors that should not be passed-on as these essays are a worthwhile resource.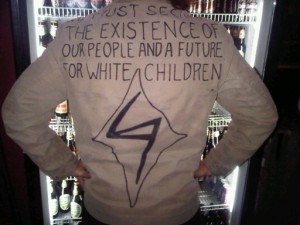 Leftism as a Code Word (Part 1):
When our advocates call our enemies The Left, they are making a crucial mistake: obfuscating our two greatest problems and the means of solution at the same time.
In an interview with Dr. Sunic, Professor MacDonald says, "these neocons, their only interest is Israel. [Otherwise] they tend to be on the Left [?]. They still are on the Left [?] when it comes to immigration. All these things are just really leftist." [?]
Dr. Norman Lowell says that "the Left" [?] has shipped industry and with it, jobs, to China.
In his article Women on the Left, Alex Kurtagic discusses some of the same subject matter that I had dealt with in a previous article, and to which I have given some consideration over the years – among that, sorting out different kinds of feminists in relation to White interests. In concluding that these "leftists" [?] have nothing to offer women, he places feminists in the same category: de Beauvoir, who did indeed fashion herself a leftist of sorts (taking women as her advocacy group, and Marxism as her guide), but was not Jewish; and Friedan, who was Jewish, but more liberal in what she promoted than leftist.
In an interview for Alternative Right, Kurtagic goes on attacking "the leeeft, the leeeft, the leeeeft," and I cringe, not for the reasons that he may think; i.e, he may think that I am lamenting an attack on a centralized economy, or open borders multiculturalism, PC "enrichment". Maybe he would think that I am waxing nostalgic for the Soviet Union where he and Sunic had the misfortune to grow up, or that I want to take away private property? Maybe he thinks I am cringing because I want to jealously limit his horizons, tell him what kind of art and architecture that he can have? Maybe he thinks I want everybody to be equal or treated equally? No, I am cringing because another perfect Jewish trick is being promoted to the detriment of White people.
These counterproductive ambiguities are circulating among our best advocates – hence the need of clarification and definition emerges salient. It is not about competing with them and showing them up; it is about getting the framework of our advocacy correct.
Naming the Jew can be risky business indeed and that assuredly accounts for why White advocates have used code words: e.g., liberals, non-Christians, leftists, etc. I submit that if one is in a situation where it is too dangerous to name the Jew, then liberal – at least in terms of its fundamental meaning, viz., openness to other groups of people – is the better code word as it also encompasses those problems of ours that are truly not of Jewish making but of our own. And that the Left is the worst code word. That is the subject of this thesis, for reasons that I will elaborate shortly. Agreed, the charge of liberalism is problematic, with a decided image problem, it has one appearing stodgy and logically entailing ground yielding conservatism in response; thus, another term should be supplied – but not the Left.
When one does have to confront the Jewish question more directly, but is in danger, not free to speak in just any way, one of the best strategies for defending against charges of anti-semitism should be to distinguish between "virulent" and "relatively benign" Jews in accordance with Faussette and Bowery's theory regarding the cycle of Jewish virulence. Jews, long a people without a nation (beginning with Babylonian captivity and for nearly 2,000 years after that), developed an uncaring, parasitic relation to their host nations, particularly among the elites of their vested interest. After a period of consolidating the wealth of a nation to themselves, the most 'virulent' ones escape over the border for a new host country to exploit, while the relatively 'benign', situated and accountable ones are subject to the wrath of the host nation's people who realize belatedly, "'the Jews' did this to us!" This perpetuates the cycle as the virulent elite bribe their way into a new country, gain farther sympathy, critical absolution and pseudo-justification for their exploits as they point to what 'they do to us': the Holocaust, the Inquisition, the pogroms, the Roman occupation.
With this distinction however, we should be able to mitigate the charge of anti-semitism, noting that our large grievance is with the virulent elite (as well as with White traitors, especially those in influential positions) not with those Jews normal, situated and accountable to a local culture. Nevertheless, as anybody who has experience will tell you, the pattern of antagonism and indifference to European interests exists not only among Jewish elitists, but in them as a whole. Thus, we need to discriminate against them and separate from them as an entire group, even if some are worse than others and should be looked upon as more criminally liable.
. . .
As with most normal White people, liking my people and myself, I spent most of my life saying that I was neither Left nor Right, if those terms emerged as an issue.
For good reason: as with all normal White people, I'd been repulsed, had a very strong aversion to identifying as leftist. I saw rabid Jewish advocates of non-Whites along with anti-White Whites and heard them called "THE Left" all my life. Yet, I looked at what was being called "the Right", and I could not quite do that either – it meant that one would be an ignorant hole by definition. I use this vulgarism deliberately to demonstrate that you can indeed, define a term through the pattern of its use in common parlance. Note that a person will be called a hole when they harm others when they do not have to; or, when they let people harm them when they do not have to. That's characteristic of the Right for a reason – they're not accountable; they wish to believe in their sheer, objective innocence and not accountable to an encompassing, but delimited "we", as such.
However, with our struggle's growing recognition of the disregard of our people in more difficult circumstances, middle, working class and more, their increasing awareness having shown in the Wall Street protests; moving to understanding of the consequences of corporate plutocracy's quest for cheap labor; its transgression of borders; its relation to the military industrial complex - growing recognition that this is not in our interest as Whites – our need to not identify as rightists becomes acute.
At the same time, with the population explosion threatening to overwhelm our demographic and our environment, it is also of acute importance to not identify with the phony "Left" either, which is really just more catastrophic liberalism, if you look at it. That understood, I have come to the realization that saying one is neither Left nor Right is an inarticulate halfway point to extricating oneself from promulgated Jewish definition of the terms. That once one sorts out Jewish perversion and corruption of the terms, that the Left is the best way for us to identify as White advocates.
When our advocates call our enemies "the Left" they are making a crucial mistake: obfuscating our two greatest problems and the means of solution at the same time.
Our advocates are obfuscating the agency of Jewish machinations hiding behind a twisted definition of "the Left." The Left has the moral high ground and the label, Left, has the appearance of that moral high ground because it is supposed to be socially accountable, even if it is a misnomer: which it is, in Jewish application of the term – leftist classification indeed, for Jews, non-Whites, and anti-White Whites, but prescribing obsequious, cataclysmic liberalism for Whites. With that, they are obfuscating the motive of Jews to define us as Rightists and their motivation to drive us there when we react to this misnamed liberal prescription.
At the same time, our advocates are obfuscating our other large problem – our wish for the "innocence" of objectivism or the appearance thereof, the pretense of such objectivism in order to avoid accountability – that is Rightism.
While Jews will use this argument too, that they are simply better, meritorious, when it serves their interests, Jewish political planners and academics generally want to maneuver us into a rightist position because it leaves us naive, organizationally weak, amoral, and unaccountable to our own as a relational class of people. White traitors also want us to be rightists so that they can avoid accountability.
Finally, in calling "the Left" our enemy, our advocates obfuscate the means of solution by creating an aversion to what we need – a social classification of ourselves as a people, a full class of people. The Left is always about social classification if you sort out abuse of the term.
Understood how the term is deployed when clear, "The Left" is a function of systemic classification, designating a group of people the interests of whom are to be looked after as a class – protecting against outsiders, e.g. "scab" union busters and plutocratic exploitation of labor. We classify ourselves as Whites for highly analogous reasons: to protect ourselves from opportunistic outsiders and from elitist exploitation and indifference.
If our philosophy is correct, as White advocates, we are leftists - that is because we are advocating a people, not objective facts. We are not simply describing facts, independent of interactive involvement and consequences. We are, if we are good White advocates, saying, "if a tree falls in the woods and there are no White people left to hear it, to talk about it, at least, it may make a noise, but may as well not for all it matters." We are taking a people-centric perspective and a White-people-centric position, specifically. We are acknowledging that nothing exists outside of interaction and how facts count must be negotiated between people. As mammals, caring about closer personal relationships, as we do, we most crucially care about White people.
In fact, the moment we refer to ourselves as Whites, or indigenous Europeans – when we refer to ourselves as a people - we are classifying, we are parceling a relative classification of ourselves socially and that is the reality. Whereas the Right, inasmuch as it pursues objectivism independent of interaction, social interaction, and a negotiation of how things count, is always something of an illusion.
If Kevin MacDonald looks at two DNA strands and says, this one is Jewish and this one is White, he must address at least one colleague with this information, in seeking agreement. In some cases, data will be agreed upon by nearly 100% of people and that will generally be called, "objective." A few may disagree, but they will be considered crazy. Nevertheless, the data, the observation and how it counts, occurs in social interaction (or it may as well not occur at all).
Moreover, to identify who we are as a full social class would give us the moral high ground and powerful organizational function at once. Whereas, when we are made averse to the term Leftism, we are obstructed from accountability to the relative classification of ourselves and others as a people – a classification that takes into account processes, all stages of development (within the lifetime) and evolution (beyond the lifetime); a classification that makes an important difference as it takes into account and respects our paradigmatic differences, differences that make a difference from other groups; our qualitative form and function, systemic pattern, its ecological disbursement, niche differences, logics of meaning and action understood as vastly different from non-Whites; that can make us more cooperative among ourselves and less conflicting with non-Whites when practicality is the better part of valor.
The White Class: viz., persons of native European descent, with interests relative to its class as such, would entail two-way accountability straight away, from those on top and from those in developmental, marginalized stages; i.e., to our relative, relational interests, irrespective of whether White traitors and non-Whites, those outside the White Class, are more or less "objectively" capable. Non-Whites might be allies, but they are not in the class. White traitors are traitors, their abilities only making them more offensive. The White Class, The Indigenous European Class (with its subcategories, yes), would define who we are and to whom we are largely accountable
Coming back to our first big problem in calling "them" the "Left." ...
When our advocates attribute Leftism to our enemies, they are not addressing the agentive Jewish machinations against our people, but rather attributing the problem to an ideology or less, a devil word, the "Left." This obfuscates the fact that Jews are classifying themselves and looking after their own interests, hiding their own agency in promoting hyperbolic liberal ideas and antagonism to Whites – promoting those outside or antagonistic to the White Class as "marginals" come to "enrich" us. Jewish agency is hidden behind the attribution of "the Left" – whether the agency behind economic Marxism or the cultural Marxism of PC.
Our second big problem obfuscated by calling our enemies, 'the Left.' Our wish for the "innocence" of objectivism or the appearance thereof, the pretense of such objectivism in order to avoid accountability.
Whether of religious speculation which seeks to establish its pure innocence, a clique of scientistic elitists who seek to establish the pure objective warrant of their discoveries, or the pure might-makes-right of the quasi-individual and the corporate "individual" of U.S. law, the Right is characterizable as a quest for objectivism which would make quick work of accountability – through a naïve wish to be innocent through objectivism or worse, through a cynical wish to avoid accountability through a pretense of objectivism.
The White Leftist perspective would not begrudge persons who do some things better their due, their difference, so long as they are accountable to the relative interests of the class; however, people tend to want to believe their success is more a result of their sheer independence than it actually is – the Right is pseudo objectivist, faithfully, slavishly leaving nature to its own devices – "we are caused", pseudo detached from the social, anti-social, therefore unaccountable and inhumane as such – "that's just the way it is", according to nature. Failing that, the Right can and will often seek to evade account in the elusive and insensible speculation of religion.
It is clear that Jewish planners take concepts and terms that would be helpful to our group organization and well being, then reverse, distort beyond reason or confuse the meaning that the terms would signify in application to Whites.
I've discussed this before but how their deception functions on two levels to our detriment bears farther differentiation.
The two levels of deception are well captured in the analogy that misrepresentative terms are like "red capes" to the charging bull.
They have right-wing White Nationalists charging after the false representation on the level of the misrepresentative term.
At the same time WN become turned-off or hostile to the underlying idea which would be good for them/us.
1. "The" Left misrepresented as universal liberalism applied to Whites is the most fundamental "red cape."
The underlying idea of the left is social unionization. There are people in the union and people out of the union, therefore it cannot be universal or liberal. On the contrary. In fact, Jewish interests do not apply it as universal except to Whites.
This causes WN to chase this "red cape" of "The" Left which is really imposed liberalism upon them.
At the same time, because of the perversion of the term and abuses of Whites that go on under this false rubric, Whites become repulsed and in fact fight against what is the most important underlying social organizing concept [for group defense, accountability, agency, warrant, our human ecology]: the unionization of our peoples. It would keep an eye on the most dangerous traitors, elite ones, keeping them accountable as members of the class, while also keeping rank and file Whites accountable and incentivized to participate.
All of the usual Marxist and other Jewish distortions such as abolition of private property, communal child rearing, race and gender blurring, no free enterprise that would create wealth for the industrious and innovative, etc. would be set aside as Not representing the "White" left / native nationalist left.
There would not be an imposed economic class division in a White Left, but rather the nation of people would be the class: class, union, nation and people (in our case Whites and native Whites) would be synonymous.
In subjecting us to the red cape of "The Left" misrepresented as universal liberalism as applied to Whites and altercasting us as "the right", we develop Cartesian anxiety for our Augustinian nature, and desperately adopt objectivism to the extent of reaching for unassailable warrant. This has the effect of taking us beyond accountability to our subjective and relative social group interests. It makes us look and act less humanely. It scares our own people and it should as we are not only easily made to look like "the bad guys", but are, in fact, dangerous in being bereft of sufficient accountability; made easy to defeat as the factual necessity of our cooperation is not sufficiently recognized and we remain disorganized in obsolete philosophy.
2. Equality: Chasing this red cape really makes WN look bad, as they argue for inequality. It casts discourse in elitist and conflictual terms straight-away; more, it is not accurately descriptive as it relies on false comparisons.
The underlying concepts that YKW are trying to divert WN from grasping is the disposition to look first for qualitative sameness and difference. Within and between social paradigms there can be logics incommensurate to comparison but nevertheless amenable to symbiotic, non-conflictual functions, particularly if those respectful terms are invoked.
3. Social Constructionism and Hermeneutics: These concepts devised to counteract Cartesian runaway and facilitate systemic homeostasis instead have been misrepresented by Jewish interests with the red cape distortion that people and groups can just be whatever they imagine they might construct of themselves. Thus, the lie persists that these concepts are anti-empirical and anti-science. On the contrary, that would contradict the very anti-Cartesian premises of these ideas; in fact, these ideas are meant to enhance and make more accurately descriptive the conduct of science and reality testing. They are meant to correct the "scientism" which can result from myopic focus on narrow units of analysis only, such as blindered focus on moment or episode, the individual as socially unrelated, or the linear cause and effect of physics models to the detriment of how interactive, agentive, biological creatures can and do act in broad view of systemic homeostasis.
These concepts importantly serve to correct the bad science put forth as evidence for anti-racistm, scientism evident in the statement by Spencer Wells of National Geographic's Human Genome Project -



—Spencer Wells, Population Geneticist
"Racism is not only socially divisive, but also scientifically incorrect. We are all descendants of people who lived in Africa recently. We are all Africans under the skin."
.. by which he means that there are no important differences to justify discrimination.
While maintenance of the social group must admit to at least a tad of relativism and subjectivity in its interests, this admission is also an "admission" of a modicum of agency and choice; which thus lends itself by this admission to the stabilizing gauge of group criteria and the answerable, corrective means of its social accountability. This is stable in a way that attempts of pure objectivism are not - as its lack of social accountability tends to have the reflexive effect of hyper-relatvism. Spencer Well's objectivism has the reflexive effect of being susceptible to having him espouse a destructive hyper-relativism in line with that espoused by pedestrian liberals or Marxist Jews.
Social constructionism and hermeneutics proper could correct this by adding dimensions of subjective and relative social accountability; thus coherence in historical process through accountability to historical social capital, manifest and situated delimitations, agency in racial re-construction and warrant in manifest and situated group evolution; but the Jewish red capes over these terms reverse the whole anti-Cartesian program that these concepts are meant to correct. Indeed, anti-racism is Cartesian.
However, for the massive perversion and misrepresentation of these concepts they have turned-off Whites and in fact have them arguing against the valuable underlying concepts which in no way deny physical and social constraints to free choice but nevertheless would facilitate coherence, accountability, agency and the warrant of our race to exist: That is what we seek in rigour - warranted assertability.
Social constructionism and hermeneutics proper facilitate that. Jewish interests with their red cape distortions do not want you to have that.
As is the case with "Pragmatist" philosophy, you can tell if you are chasing the red cape if you have to put the word "mere" before what those presenting the concept are saying in order to make sense of their argument: if they are suggesting something is a 'mere' social construct", then there is no physical, interactive and interpersonal accountability and it is Cartesian.
4. Post Modernity: Jewish interests know that modernity by itself is viciously self perpetuating, paradoxic, impervious and destructive to healthy traditions and forms; whereas post modernity properly understood allows us to take the best of modernity and time tested forms and ways.
The red cape misrepresentation is a "dada" definition (or non-definition, as it were) of post modernity as opposed to a deliberate and thoughtful management of modernity and traditional forms and ways.
5. Multiculturalism and diversity: Jewish academics have reversed these terms to where outside groups are introduced to one another in order to blend away and subvert healthy, managed differences within and between groups. Then again, to chase the red cape and argue against the terms is to argue for integration with outsiders, e.g., non-Whites.
6. "Marginals" is a concept that goes along with hermeneutics and group maintenance; Jews have set up a red cape of presenting "marginals" as those outside the group with the intention of their being agents of change in overthrowing group homeostasis.
Chasing this red cape has WN arguing against humanitarian outreach to those within the group but most at risk to non-Whites; our marginals potentially have the greatest incentive to see to it that the White ecological system is maintained; they can lend perspective, feedback and accountability. It is important to note that one can be marginalized for being exceptionally talented and intelligent as well.
7. Hippies and the Sixties: These terms have been misrepresented as synonymous for White men being responsible for the Jewish radicalism of sexual revolution and black civil "rights", viz. prerogative over Whites.
Chasing this red cape is a diversion from the call for a reasigment of White men as having intrinsic value - Being - as opposed to being expendable in wars not of the bounded interests of our people; as opposed to chasing the red cape of universal traditional manhood in service of a universalizaing religious ideal, international corporations, oligarchs and the YKW; while in charging this red cape, the intrinsic value of White people overall, as the unit to be defended, is argued against - WN are arguing against our own deepest interests again, against the warrant to exist. The very thing we need most is prohibited by a Jewish language game in which they form coalitions with black power, feminism AND misinformed traditional women, to deny our being, our reality, value and warrant to exist in midtdasein - the non-Cartesian being there* amidst our people.
* or "being of", as GW prefers.
8. Social justice warriors - of course those doing the Jews' bidding are not pursuing true social justice, but to argue against the term, "social justice warrior", is to fall for the masters of discourse's red cape once again.
9. The Jewish affectation of Christianity posed as "the moral order" for Europeans. The necessary good of a European moral order is dismissed right along with the red cape of Christianity or some "false" version of Christianity.

Unlike right-wing WN, I'm not chasing the red cape of Jewish twisted terms, I've gored the sucker through the mouth.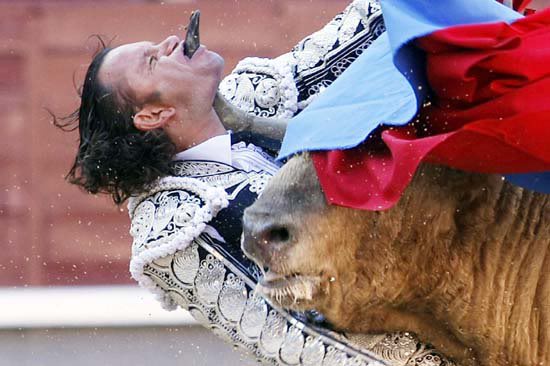 We are the White justice warriors and I invite you to join me in some bull-steak now that we've sorted away the bullshit…
It's a shame that Tan would say that I'm "not using my brain".. "don't have my thoughts organized clearly" and then take an idea that I have clearly organized and advanced for some time, and promote it on the Hitler worshiping "Renegade Network", saying that he has this idea that our objectivity has given us advantages but also susceptibilities.
On the topic of genocide vs suicide he has an informative discussion but it is a false either/or in that MacDonald is not taking his eye off of Jewish power and influence and arguing "suicide" by examining our own susceptibilities (nor am I arguing White suicide).
Tanstaafl argues for genocide of Whites as opposed to White suicide
http://blogtalk.vo.llnwd.net/o23/show/7/641/show_7641145_2015_05_25_04_37_05.mp3
Tan quotes (from a post that KM put on TOO!):
Le CRIF and La France LICRAtisée (literally "Licratized France") are extremely rigorous works and, as well shall see, their conclusions are highly compatible with The Culture of Critique. In short, these Jewish groups have spearheaded efforts to delegitimize French ethnic identity and indeed the French nation itself, to destroy majority self-confidence with references to "racism," colonialism and the Vichy Regime, to aggres- sively promote Afro-Muslim immigration and "multiculturalism," to margi- nalize the Front National from any participation in politics, to censor speech found threatening to perceived Jewish interests, and raise the Holocaust as the supreme crime above all crimes that legitimizes their activism by placing Jews as the supreme victims. This activism, plainly, is based on ethnically-motivated hypocrisy and selfishness, evident in the LICRA and CRIF's simultaneous support for Israel as an explicitly Jewish ethno-state.
"That's not suicide"

While it is helpful to unfold the matter of genocide vs. suicide, MacDonald is not letting the Jews off the hook while attempting to examine why our people are not responding better to obvious impositions. For example, he has readily discussed such Jewish coercion as incentivizing Whites to sell-out their people.
For a curious example of White passivity of my own recent experience, I was at a fare yesterday, thousands of people, 99 percent White, probably a few Jews, a few middle easterners and one interracial couple - lovely, elegant blonde with a special kind of blue eyes and a Negro in no way handsome or manifestly impressive.
I used a strategy of walking near them while not looking at them directly, saying loudly, "very good! 41,000 years of evolution destroyed, given it to an ape!"
The important point I want to make is that nobody of this White crowd even noticed or was the least perturbed by this sickening interracial spectacle.
It is legitimate to ask why a visceral response isn't forthcoming. The inquiry into our own responses or lack thereof, WILL NECESSARILY BE connected with the inquiry of those who might suppress and obstruct them - hence it cannot distract from the J.Q. ultimately. Rightfully angered response and resistance to it would provoke inquiry as to who is resisting and promoting our dispossession. Moreover, it would be paranoid to suggest that KM and I are trying to deny or distract from the Jewish influence. He has insisted, and so do I insist, that Whites can be brainwashed by the Jews media and academia.... lets add religion, law, politics, business procedures and financing.
Nevertheless, I hear Tan referring to other causes, some of our own making, for example my idea that our inclination to objectivism leaves us susceptible.
Objectivism, as I have been saying, has appeal by yielding some spectacular practical results and insights, powerful moral warrant and innocence from subjective concern, but leaves our people susceptible to be non-discriminatory - perhaps especially of the obvious - as one can readily demonstrate if not "prove" their objectivity by not noticing and making judgments upon even such obvious differences.
That's called "rational blindness" and this relative blindness to our subjective position and interests is a requirement in quest of pure objectivism.
Rational blindness can blind us to our involvement, indebtedness and accountability to our people's interests and other people's impositions. Scientists can famously be dupes to Manichean trickery for the habit of this Augustinian mindset. * I remember a former MR regular who, rather than request an explanation which I would have readily provided, tried to suggest that I was being pompous and deliberately obscure with these terms: Manichean - human challenges which can change when solved in order to trick an adversary; Augustinian - natural challenges which do not change when solved just to trick you again (how does Kol Nidre versus science grab you?).
As for looking at ourselves…
GW's ontology project advocates evincing our authentic natural systems such that we may proceed by our own lights, not largely react and mirror the Jews as has been known to happen (in the case of the Nazis).
This isn't making excuses for Jews or letting them off the hook in any way or form.
Has KM fallen into disfavor because he does not think AH and revisionism are the royal road to White salvation?
I haven't heard MacDonald talk of "suicide", I know that I do not talk of suicide.
I do know that Tanstaafl has overreacted when I, and others, cited liberalism as a problem, as if we were trying to distract from the J.Q. when discussing liberalism or other causes for peoples being under threat (as if we are not aware of the shenanigans of Lawrence Auster, et.al).
In this podcast I hear Tan accurately criticizing the Jews for transforming World War II into "the Holocaust" and elevating themselves as the special victims. All true and foul.
But he doesn't see how the Nazis, and his over-sympathy for them, have him mirror the Jews, to where Nazis are the special and only important victims, didn't do anything (it's all a "hoax"), their victimization is pure, removed from cause and interactive conflict.
Evidently, right-wing WN interest to make the Jews the "only problem", to where they would even denounce MacDonald for looking at our role in the interaction, is a motivation of those who want desperately to redeem Uncle Adolf and completely disprove the holocaust, blind and oblivious to the fact that those tasks are unnecessary and largely counter-productive to pursue.
........................

Neither does Tan handle well the distinction between Right and Left; in saying the Right is hierarchical and the Left is about leveling egalitarianism. He is blind to the seeds of serious conflict he is laying with this notion of "necessity." Whereas a White Left of good will toward fellow Whites would encompass a full nation and nations as "the class;" it is not about leveling, equality or doing away with distinctions and provisional hierarchical arrangements as they are qualitatively appropriate and accountable - but not only accountable to themselves; rather they are looked upon as organically related yet discreet, symbiotic as qualitative niches orchestrated among other niches - recognized as necessary as well; and also within the class. The niches are generally treated as characteristically incommensurate to comparison. That, as opposed to vain and false comparisons which tend to instigate conflict rather than complementarity.
The key distinction is not "hierarchy" vs "leveling and equality", the key distinction is (pseudo) objectivism of The Right and its susceptibility to liberal universalisms which transcend accountability to social group interests vs the unionized and therefore particular and relative social group interests of the Left, as rendered by a White Left.
Anti-Racism is a Jewish Construct.
Anti-Racism is Cartesian.
It is Not innocent.
It is prejudiced,
It is hurting and
It is killing people.
These are both sound aphorisms: either could be a "mantra", with a caveat regarding mantras - that for best effect they will have to be used with discretion, changed sometimes and crafted on account of context and audience. Such is the judgement and deft rhetoric required of Praxis as opposed to the plodding imperviousness of scientism.
The two aphorisms can go well together:
Anti-racism is Cartesian, it is Not innocent, it is prejudice, it is hurting and it is killing people. Anti-racism is a Jewish construct.

The essential abstract of "race" is taxonomic classification of peoples. Locke's Cartesian notion of civil individual rights took issue with discrimination based on social classifications. For their ethnocentric reasons, Jews weaponized this anti-classification and anti-discrimination by Whites on the basis of social classifications as "anti-racism."
That is what it is in essence. It is true that the Jews have associated "racism" with supremacism, exploitation and genocide; but even taking away those elements, the common denominator of prohibition of discrimination based on social classifications, however benign, remains - as "racism." Thus, David Duke is wrong (theory is not his strong suit) to campaign against "racism." While that will gain popularity with the disingenuous and puerile, in so doing, he is reconstructing the liberal hegemony and its stigmatization of social classification for genetically conservative and discriminatory purposes. Moreover, classifications will happen whether they are acknowledged, deliberate or not, but we are much better-off rendering them consciously - as these classifications are essential to accountability and human ecological management.

Other Mantras - -
Fat boy's mantra is good too:
"If we had our own country this would not be happening."
Optional - "If White people had their own country this would not be happening."
Whitaker's, "Anti-racism" is a code-word for anti-White" will be effective in many instances, but in other cases will run into complications: in some cases, it will come across as a dead-ringer for subjective concern; a request for a definition of "White" can ruin the effect; it has also been criticized for having liberal underpinnings in its long form, which is true. Still, a good one if it takes into account context and audience.
Sometimes it is best to avoid the consternation of the J.Q. but rather undermine (as Cartesian disingenuousness) the underlying coup de grâce of "racism" and "anti-racism" by itself. At times, this will be even more problematic for Jews to contend with (why do you think I am so unpopular?).
Tanstaafl's proposition of naming it a Jewish construct is important too and good to do where the audience is only slightly less primed. Because active anti-racism, as opposed to the mere "prejudice against prejudice" is, indeed, a Jewish construct. No argument.

Here are two more aphorisms/mantras that I have found to work well over the years:
You wouldn't want to cut-down a rain forest would you? Then why would you want to cut-down ancient peoples of Europe?
This next one is somewhat harder to sell, but it has been a relief to me as a personal mantra and probably would be for other men as well:
To men, miscegenating women are as rapists are to women. They should be ostracized as a minimum punishment and in no way should their mixed offspring be able to participate in the resources of European men - as it makes our men servants to the worst betrayers of our 41,000 years of genetic evolution.
Adding:
Anti-Racism is Genocide of Whites
...that's a good one too.
Tom Sunic talks to GW and Daniel about the state of political nationalism in Europe and the problem of negative identity, and about the progress of thinking nationalism. 1hr 4min; 59.0 MB.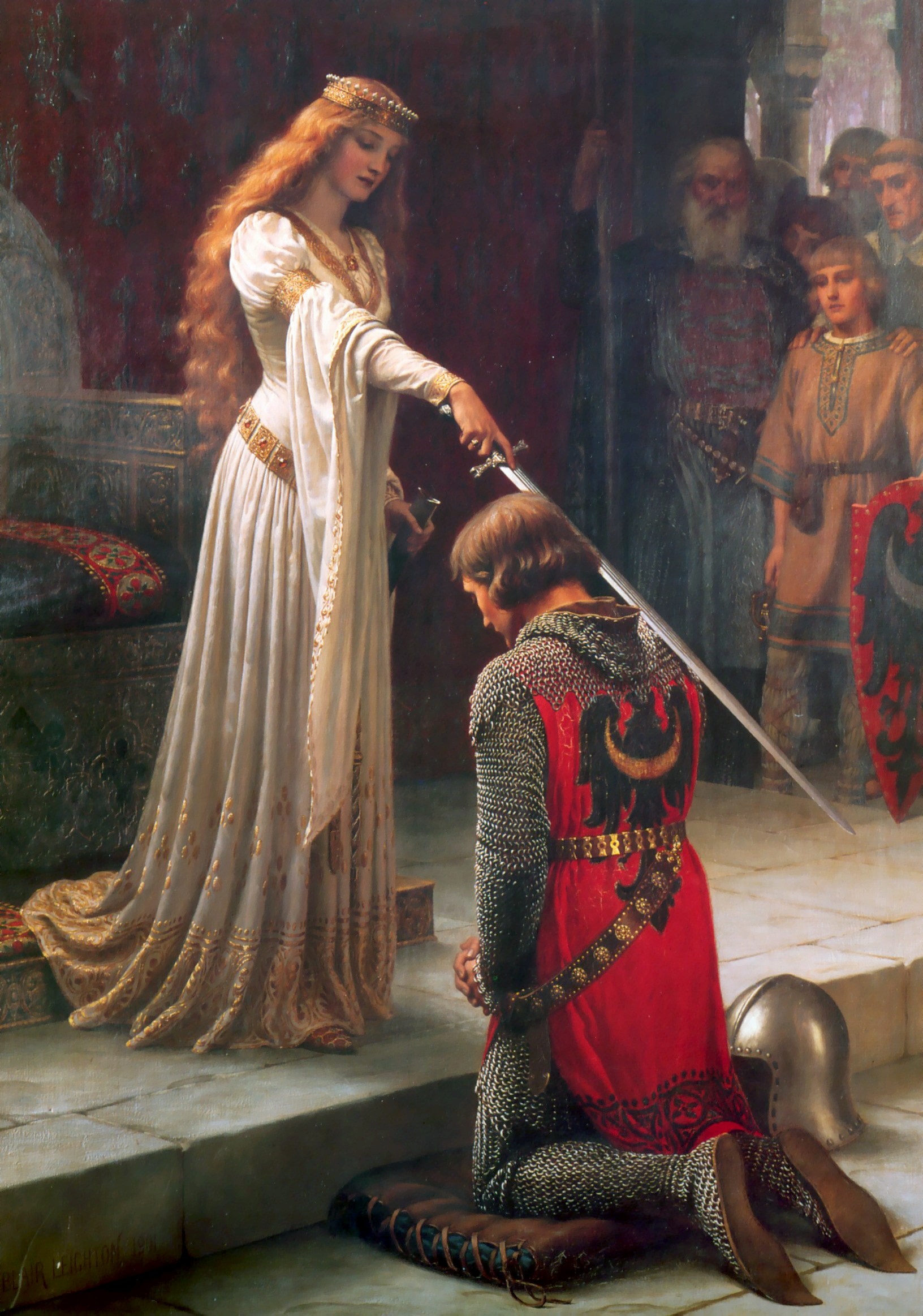 The Sacred and The Estranged
I am not exactly sure how these things go together, or how the estranged might be helped, but rather I am thinking out loud here, liable to tweak these brief paragraphs around some, hoping and welcoming people to think about this with me and GW (though unfortunately, not yet expecting to get any audience to move beyond the transmission model, to a participatory model of knowledge acquisition). Anyway..
GW says:
Interesting that Richard Williamson calls subjectivism what you call objectivism. Pretty much.  Of course, his focus is his own and not yours - he is seeing an atomising, individualising tendency where you see a focus on the object that excludes the self.  Put these together and out pops the self-estranging, individualising relationship of "false Dasein" to the external world we are, as evolving organisms, bound to process.

Something more could be said about that, including the fact that Heidegger's false Dasien is, of course, a state of witness in Time and Place rather than in Truth (ie, a bit like being socially constructed, but only a bit). So it will operate within negative qualitative parameters, ie, more badly, or maladaptively, at some times than others, and never at the optimum.  Modernism, then, is a grand historical process of turning to the bad.  For you, postmodernism is the process of turning away from the worst of that and towards a more vivifying collective life, while for Williamson sedevacantism and Catholic traditionalism constitute the process of rejecting modernist Rome's false witness to God and accepting His true church.

There the similarity ends, because you believe that reason, as a trait of the mind, has its place in a true European life, while Williamson insists that only faith and God's grace can give eternal life.  You are right.

Here is Williamson's original missive":

http://stmarcelinitiative.com/email/en-eleison-comments-by-mgr-williamson-issue-cccxc-390.html
Fraser complains similarly against rationalism.
Though he correctly seeks to organize and coordinate "W.A.S.P." diaspora through a shared rubric (as I propose we do through the DNA Nation) he proposes to do so through reviving the Anglican Church: http://www.radixjournal.com/journal/2015/1/5/the-dispossessed-elite
I believe that we are inclined to believe rather, and it seems MacDonald as well, that there is no putting the toothpaste back in that tube.
However, while DNA is not exactly thin gruel, it could use the vivification of which you speak and the vision of perfection which you and as Santayana note, orientation toward perfection, a girding and bounding like rocks against which the waves of chance crash.
This is what has me thinking of the sacred, how it has been trampled by the scientism/liberalism continuum, linearity of modernity, reckless experimentalism in pursuit of endless progress. How by contrast the sacred can ensconce those patterns safely which are beyond empirical purview or too precious for the efficiency of empirical, scientific testing.
Again, the postmodern turn sees the wreckage of modernity and allows for the reconstruction of traditional practices ...and the sacral rite, the episode…all of course revisable and modified by new understandings..we can take the best of both traditional reconstruction and modernist pursuit of innovation…. but we CAN take the best of tradition and sacral rite. ..and history….we are not duty bound by a pledge to be original ex nihilo and to endlessly pursue novelty and new invention, transformation without pause and elaboration.
The sacred..going back to the wisdom of the language that Heidegger and Vico valued.. sa – cred..  ..cred.. crede…sounds like something to go by..something in fact, cyclical, involving time and cycles, which if properly observed correspond with credibility.. the ability to establish historical continuity, coherence in protracted warrant… in a way that empirical myopia, focused on arbitrary presentation of the happenstance episode of circumstances does not afford. ..by contrast, the sacral episode re enacted does begin to build that social capital and with that the sacredness of the realm -sac-re-ment (kingdom minding).. sacral episode of re-ligion (reconnecting the realm, the kingdom).
Looking through Vico, one can see him talking about people beginning in religion; and in the etymological sense of religion you can see that having truth, as you know, religion - re -ligion, a re attachment to practices, to a realm of people, particularly featured in the sacred episode, which ensconces the essence (as opposed to the arbitrary) presented by the cycles of time, reconstructing, reconnecting, re, the king (Ital), the relatives, the realm.
Perhaps the sacral episode facilitates culture, the cultivated turn, turning back to the systemic essence and homeostasis of peoplehood..
Sacrament takes evaluation into a pattern of trust, beyond the episode and moment, beyond the life span and relationship even, connecting to the time immemorial pattern.