Majorityrights Central > Category: Journalism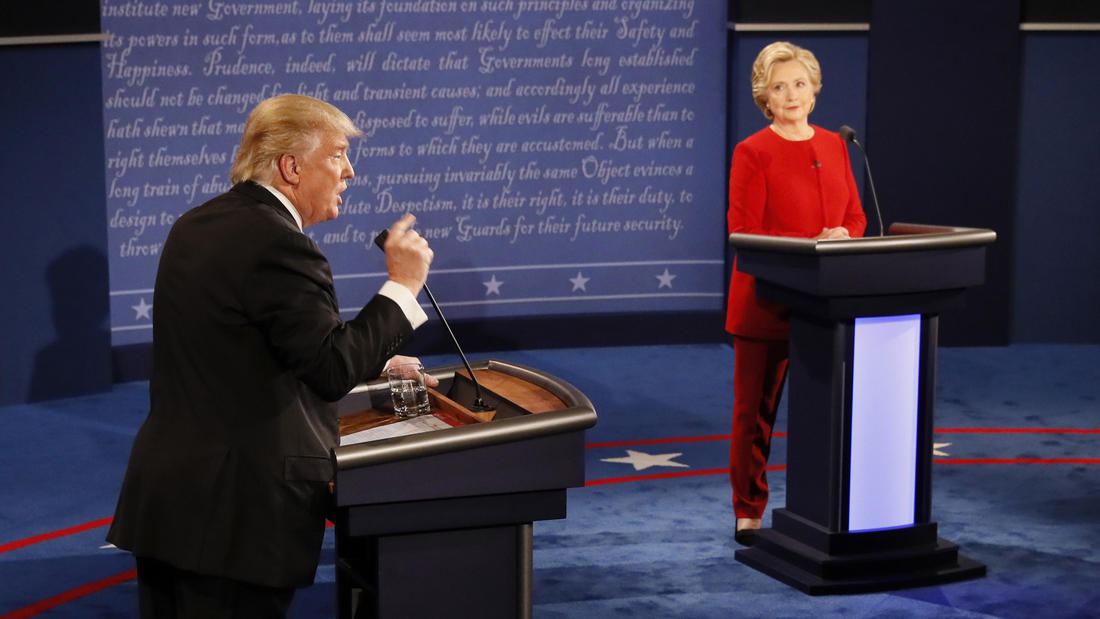 First debate - click image above or here.

Update - Second debate here:
Update - Third and final debate here: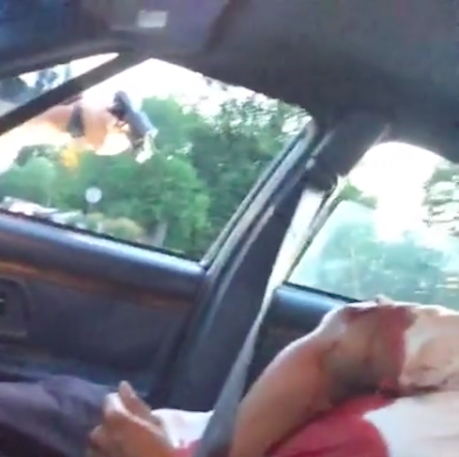 A policeman shot and killed a black motorist that he pulled-over in the Minneapolis area of Minnesota. First accounts have it that the girlfriend and child of Philando Castile sat helpless but compliantly-by as Castile also attempted to comply with the officer's orders but was shot to death. There is video which might corroborate Castile's efforts to cooperate despite the fact that he was carrying a fire-arm when the police officer pulled him over.
It is tragic that a benign black lost his life and that the police officer's life will be ruined by this event. We can anticipate violent and destructive actions coming from blacks and White victims by way of response this summer.
But from a racialist standpoint, i.e., from the standpoint of people who recognize that Whites need to live separately from blacks, this is for the ultimate good. The more innocent the black victim was, the better an indication it is that Whites cannot live with blacks and need to live separately from them. Ill advised though the police officer's shooting may have been, he was probably displaying psychological deterioration - burn-out from having to deal with black behavioral patterns and other imposed political correctness in the day-to-day. The more violent and destructive that blacks become as a result, the more Whites will be forced to realize that they have no good choice but to live separately from blacks.
Daily News, "Minnesota man Philando Castile shot and killed by cops during traffic stop; girlfriend pleads for help on Facebook livestream (WARNING: GRAPHIC CONTENT)"

Woman livestreamed heartbreaking moments after her boyfriend was shot and killed by a cop in Minnesota late Wednesday.

In a Facebook video, Lavish Reynolds claims that the couple was pulled over in the Minneapolis-St. Paul area for a busted taillight and that her boyfriend, identified by WCCO as Philando Castile, was shot four or five times.

Philando Castile, 32, was shot and killed by police during a traffic stop in Falcon Heights, a suburb of St. Paul, Minn., Wednesday evening. (Facebook)

She said that Castile told the officer he was carrying a permitted firearm and had been reaching for his wallet before the officer opened fire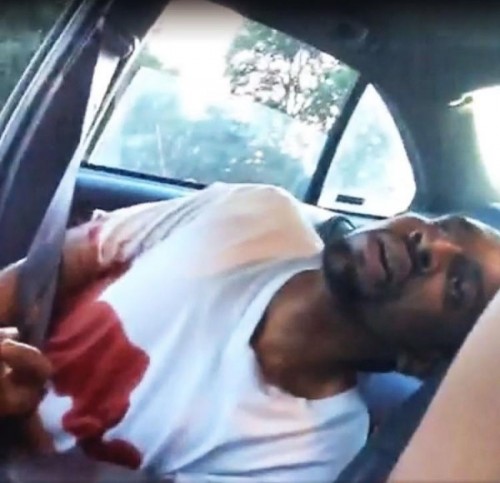 Press image for video
Ibid. "Please no, don't let him be gone. Why?!" Reynolds yells on her video as Castile, 32, slumps back in the driver's seat of his car, blood running across his shirt.

A St. Anthony police officer can be seen outside the car, his gun drawn on Castile. Reynolds, who like Castile is black, describes him as Asian.

"I told him not to reach for it," cop says as he continues to point his weapon into vehicle. "I told him to get his hand off it."

Near the end of clip, Reynolds starts to scream as she sits handcuffed in back of a police cruiser with young daughter.

"It's OK, mama," the little girl says as her mother pleads for help from Facebook viewers. "It's OK, I'm right here with you."

St. Anthony's confirmed the shooting took place in Falcon Hgts, a St. Paul suburb that hosts the state fair, around 9 p.m.

Castile, a cafeteria supervisor at a local Montessori school, later died at Hennepin County Medical Center.
The Daily News adds a link and article remarking that along with Castile's death, the similar event of "Alton Sterling's death (the day before) calls for justice against rotten cops."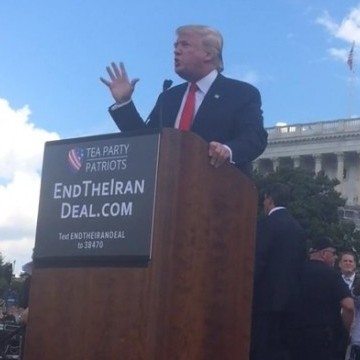 "The Iran deal is one of the worst deals ever"
In regard to foreign affairs, it has looked to me like Trump has been empowered politically by a commitment to the neo-con agenda of undoing the Iran deal. Kumiko sees the domestic motivation of a second tier of Jewish money - concerned for their U.S. real estate holdings - and backing Trump accordingly; even while he "radically defies" the highest rungs of Jewish money.
In his latest radio show - 6 July 2016 - Metzger sees another motivation behind Trump.
TT has never advocated Trump, nor Hillary, of course, in any positive sense, maintaining that he will not vote. Though he had previously been relatively partial to Trump, seeing him as provoking a certain amount of chaos for Whites to take advantage of, he now holds that a vote for Trump is a vote for the system - in particular, that Trump is being used to secure the Republican base (implicit Whites) and as such to save the Republican party - which should not be saved since it has long been gaining and using White working class voters by means of dog whistles to minor cultural issues, while ultimately betraying them for international corporatist and Jewish interests.
Though I'd hate to see that evil woman Hillary become President because her opposition did not have enough support, I hate even more to endorse the system, its false choice and false opposition.
It is looking more and more as if initial hunches about Trump are true - that Republican insiders were merely pretending to hate him as a harbinger of great crisis to the Republican party - a crisis dramatized in this kind of ShowTime presentation - in order to reinvigorate the Republican base (i.e., implicit Whites) - exciting them with the idea that they are being rebellious and Trump is rebelliously standing up to the system…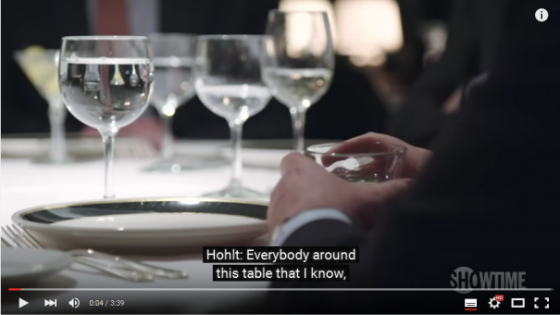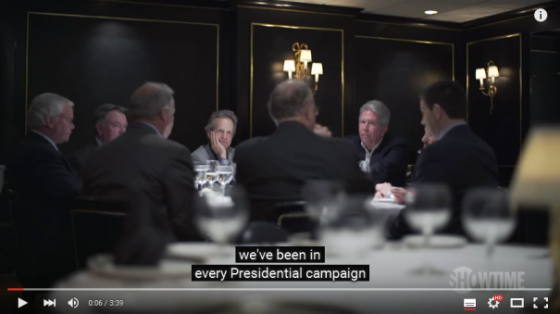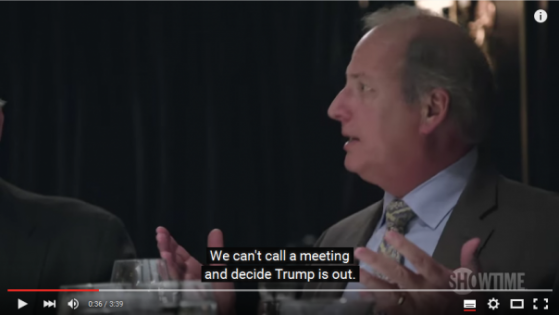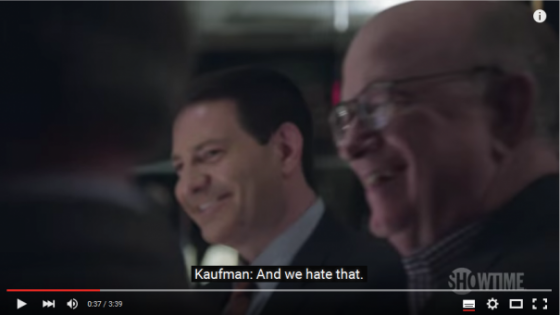 In fact, it is just the same old Democrat - Republican yin yang.
The "bleeding heart liberal" Democrats open borders and boundaries to muck-up any possibility for organized opposition - particularly an organized White middle, working or any White class, for that matter - and then after the mix has been unleashed upon the population to a sufficiently toxic extent, the Republicans are called-in to assert this mix as normal; they act into their role of asserting what it is to be a real American man, i.e., a strong, patriotic American civic nationalist - viz., one who sees any concern about being mixed-in with blacks and other races as betraying a sign of weak, effeminate nonsense, being ungrateful for the opportunity of the American dream, not an individually competent man who holds up to the competition; and of an un-American bent for old world or third world factionalism.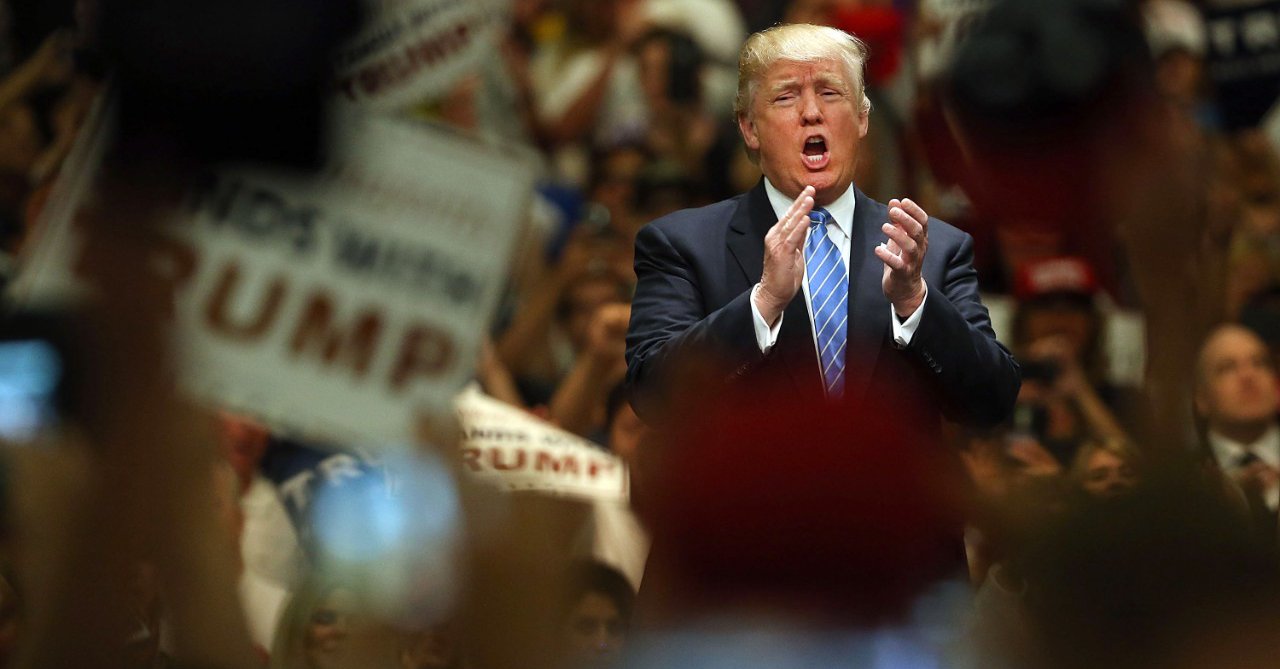 Ten people suffered stab wounds and other injuries on Sunday after members of a white nationalist group that planned to rally outside the California state Capitol building in Sacramento clashed with a larger group of counter protesters, authorities said.

The fight broke out when about 30 members of the Traditionalist Worker Party gathering to rally around noon Sunday were met by about 400 counter-protesters, California Highway Patrol Officer George Granada said.
Alhough Jewish controlled media is granting the grandiose and misleading left cover of the name, "Traditionalist Worker Party," and calling them a "white nationalist" organization, they are actually a right-wing group committed to Jesus and Christianity above all causes.
While having a preference to advocate for White faithful and Orthodox Christian Whites in particular, the group does cooperate with non-Christian White nationalists upon tacit agreement with "the alternative right", viz., its big tent condition to rise above "little disagreements" - markedly about Jesus, Hitler, scientism or Jewish inclusion - i.e., anti-social positions in reaction to the Jewish organized left. And to the extent that "altrighters" accept their Christian agenda - with Matt Parrott and Matt Heimbach of "Tradyouth" being "Altright" insiders - they are a part of a makeshift bureaucratic clique and a big tent (tentosphere) concerned to discourage attention to Majorityrights' platform.
In the meantime, the YKW will grant coverage to groups and individuals such as Heimbach and Parrott inasmuch as they act into an altercast as right wingers, allowing them to do what right wingers are wont to do - react as useful dupes for Jewish and objectivitst interests, associating White Nationalism with the stigma of anti-social behavior; their search for foundations beyond social accountability being futile and counterproductive to White interests; all the while they tend to mistake and accept definitions of accountability and social justice for the Jewish trammel of language games and anti-White rhetoric.
Although they had a permit to protest last Sunday in front of the Sacramento, California Courthouse, "The Chairman and Vice Chairman" of "The Traditionalist Worker Party" enlisted "The Golden State Skinheads" as security for their rally.
They said that they had planned the Sunday event in conjunction with the Golden State Skinheads "to make a statement about the precarious situation our race is in" after "brutal assaults" at Donald Trump events in California.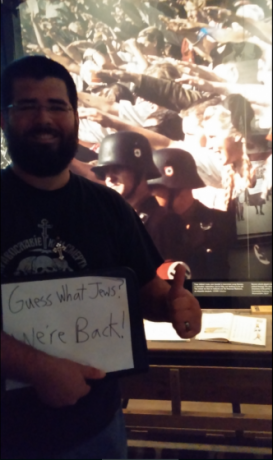 Matt Heimbach
"We stood our ground. We will be back," The L.A. Times reported "Traditionalist Worker Party Chairman" Matthew Heimbach as saying - he added that "in the clash, one of their marchers had been stabbed in an artery and six of the counter-protesters had also been stabbed."

Vice chairman Matt Parrott, who was not present at the Sacramento rally, blamed "leftist radicals" for instigating the violence. Videos and photos of the rally posted on social media showed the white nationalists vastly outnumbered by protesters from anti-fascist groups.
ABC News also reported that "Videos from the melee posted on social media showed mounted police officers dispersing a group of mostly young people, some with their faces covered, while some throw stones toward a man holding a stick and being shielded by police officers in riot gear.

Of the injured, two were taken to the hospital with critical stab wounds, but they were expected to survive, officials said.
Although it is difficult to get past the YKW media negative conditioning and by contrast to convince White Nationalists of the utility of a White Left Nationalist perspective, its utility remains, rather like a cat landing on its feet every time, lining up enemies, elite traitors and rank and file as well. The White Left Nationalist perspective maintains its stability, normalization, sustainability and thus adherence in social praxis, with key accountability from elites and rank and file.
I gleaned and refined this perspective from Metzger - who is entirely relevant to this discussion as it was he who organized American skinheads after the skinhead movement germinated in England in the 1980's. Metzger also found out the hard way, as did many, about the inherent instability and perfidy of the right as manifest in provocation, reaction and turncoats upon such tactics. He lost his house and business and had to file for bankruptcy for a prosecution of "vicarious liability" after a skinhead tenuously associated with him killed a black man in another state, hundreds of miles away.
With Metzger's central experience and racial conviction, I was able to reject the obvious stupidity of right wing associations with racial advocacy and to overcome the normal aversion to the Jewish abused term, "the left", as a mere diversion from its nifty organizing function, including racial organization.
I can see the pattern of what he and David (14 Words) Lane began to describe as the perfidy of "the right wing." I can also see the pattern behind and why Jewish interests want to dissuade us from a White left identity.
And once there, one can see more clearly the perfidy of acting into an altercast as right wing.
Heimbach and Parrott might not want to learn from those with more experience, but they should have known better anyway than to be involved with violent street altercations. In fact, even an act such as this - Heimbach shoving a person - can bring about a charge of assault under The U.S. legal system; YKW attorneys will be particularly vigilant for any such opportunity to affix "hate charges" given that the woman he shoved was black….add to that bringing skinheads and weapons into the occasion and you are asking to render yourself unto the legal system, useless to our cause. There will come a time when we can re-write the laws but that time is not now and they should have known better than to react into the altercast.
TT says, "stay out of the right!"
Though going under the grandiose ostensible left cover and misnomer of "The Traditionalist Worker Party", their right wing organization is committed to Jesus Christ above all. Matt Parrott has told Majorityrights that he will cooperate provisionally with White Nationalists and other ethnonationalists, though ultimately, he advocates for Christian rule to be imposed upon all people. As it is derived from Jewish interests and not grounded in the relativizing and normalizing realm of White praxis, their ideology will be inherently unstable and susceptible to Jewish manipulation. The altrighters seek to protect their pet anti social projects, Jesus, Hitler, Jews, scientism, etc; while attempts to ground White advocacy in accountability to praxis and genetics have been met by the Altright and Parrott, in particular, with bureaucratic imperviousness - Parrott also stating that he believes the Euro DNA Nations to be "wrong at every turn."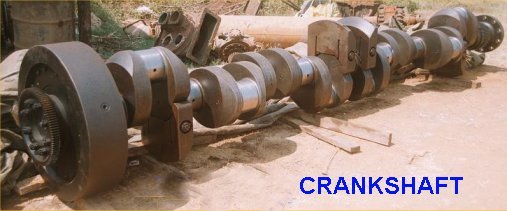 Way down in the profound gears of ship's engine room, we were given the shaft: YKW misdirection of "left" as our enemy as opposed to potential utility of a White Left - unionization of Whites against liberalism come by any means, Jews or otherwise.
Andrew Joyce demonstrates that as opposed to "the left", the more descriptive and useful term for what our enemies are prescribing for us - viz. liberalism - can be used with perfect coherence. He even alludes to the profound significance of it by article's end - likening the matter of our course as directed by Jewish interests and their liberal minions to an issue way down in the engine-room of the ship - the implicit matter of "liberalism" as the prescription of the enemy as opposed to "leftism" as our key affliction - like a gear being controlled by YKW way down there, on a level normally taken for granted, about which we normally suspend disbelief, but where a very fundamental change in bias needs to occur for the sake of our racial solidarity and defense.
We had previously observed Tobias Langdon (at TOO) making this transformation and now Joyce is doing it too - a very good move.
TOO, "On Recent Violence in Yorkshire and Orlando, and the Liberal "Suspension of Disbelief," 21 June 2016:

"The blindness of the masses, their readiness to surrender to that resounding but empty eloquence that fills the public squares, make them an easy prey. … We will have no difficulty in finding as much eloquence among our people for the expression of false sentiments as Christians find in their sincerity and enthusiasm."

'The Rabbi's Speech' Hermann Goedsche, Biarritz (1868)

I've never really enjoyed horror movies. I don't mind the gore, the violence, or even the bad acting. What I can't forgive is the mind-numbing predictability that typifies the genre. While many of its fans might preach about the fun to be had with the 'suspension of disbelief,' I've often been the annoying fellow in the movie theatre asking "Why don't they just turn on the light/leave the house/stay out of the basement?" Being frightened or shocked requires a lowered level of anticipation, and a lowered level of anticipation requires the viewer to ignore surrounding patterns, cues and clues and, above all, to 'suspend disbelief.' To partake in the horror experience, we need to set aside not only our tendency to perceive an unfolding formula, but also the fact that we may have seen such a formula many times previously. And although we are aware that what we are observing is a complete fiction, we must undertake efforts on a subconscious or conscious level to convince ourselves that it is, or could be, true.

As a very rational thinker with an eye for patterns, I find it difficult to partake in the horror experience. It takes a lot to shock me and, for much the same reason, I was left largely untroubled by the recent events in Orlando and Yorkshire. I certainly didn't feel any sense of surprise at either instance of violence. Like every horror franchise that runs for too long, acts of Muslim terror on our soil started losing their shock value around a decade ago (or at least they should have). And England has been undergoing such a level of dispossession, murder and child rape that a violent response, even from the fringes of White society, was an unfortunate inevitability. Since our movement is greatly concerned with monitoring the facts and the reality of our unfolding racial horror, we anticipated these 'scares' with no less certainty than we anticipated the rising of the sun. We knew the likely places from which these events would emanate, and we know that more will follow.

[...]

Barack Obama described shocked communities "grasping for answers with broken hearts." Meanwhile, in an astonishing piece of emotional projection by liberals, NBC reported that Afghan-Americans (an absurd label) are "grappling with shock, shame and the taboo topics of homophobia and religious intolerance in their community."

[...]

...shocked liberals of the NBC variety are comforting themselves with the delusion that Muslims are just as shocked and horrified as they are.

Self-deceiving liberals have achieved one of their greatest tricks of journalistic magic by ensuring the disappearance of religion and ethnicity from their commentary on Islamic violence.


[....]

Liberal sociologist, and self-styled expert on 'guns and gender,' Jennifer Carlson has written in the Washington Post that

Actor, activist and author George Takei has described the fight for gun control as "the next chapter of LGBT history."

[...]

By offering their support for mass immigration, and thus the introduction of such a social problem into our nations, liberals have played a key role in making our societies more violent, less trusting, and economically weaker — all while under the delusion that they were making "the world" a better place.

[...]

In much the same way, our modern liberals exist in a world in which they have suspended disbelief in the ideological fantasies they have been indoctrinated with. Their ideology thus becomes immune to reality. The young creatives in our movement have actually popularized a very intelligent meme ridiculing this pernicious liberal trait: "No-one could have predicted that…" One could then complete the sentence with something like "…Black African migrants would do poorly in school and be highly prone to crime," or "…Arab migrants would rape European women" The meme highlights that these behaviors are actually very predictable while also pouring scathing sarcasm on the real or feigned shock of liberals when such events occur.

[...]

Liberals have neglected to fully interrogate their own arguments because their entire ideology is built on the suspension of disbelief. They are capable of persisting in their delusion only because they ignore the patterns around them, sacrificing an understanding of 'the plot' for an emotionally exciting journey on the edge of their seats. The left-liberal existence is lived out on the 'fun' of pro-immigration rallies, the thrill of being morally righteous, and the equally emotionally heightened atmosphere of the candle-lit vigils that accompany the 'shocks' and 'scares' of the dreadful world they have helped to create. Much like that of a young child, theirs is an emotive world where adrenaline, novelty and stimulation are the most significant landmarks. It is a world where Antifa placards mingle with crocodile tears, in which 'love' can overcome physical realities and genetic limitations, in which pop concerts can reverse famines, and in which the only enemy is that amorphous but ever-present ideological bogeyman — 'hate.'

The husband of Jo Cox has apparently urged everyone "to fight against the hate that killed her." As far as soundbites go, few could be more attuned to the irrational spirit of modern liberalism. Liberalism, wallowing in the conceit that it is the last bastion of rationality, paradoxically imbues 'hate' with the same supernatural aura once reserved for poltergeists and demons. Mr Cox and his fellow liberals would do well to remember that 'hate' did not kill Jo Cox any more than it killed anyone at the Pulse nightclub. Men undertook these grim endeavors — human beings with social and ethnic connections and identities, grievances, agendas and interests. However, like a horror bogeyman, 'hate' is significantly less intellectually demanding and thus more appealing to 'the scriptwriters' who believe it is best not to have the audience think too much. Faced with 'hate' rather than three-dimensional individuals and ethnic groups, the childish liberal need not attempt to understand its history, its motivations, or even what it wants. It suffices to simply scream when it pops up.

[...]

We certainly weren't informed by our liberal moral superiors that our failure to provide financial benefits as well as living space to these settlers would result in destruction, violence, and murder on our streets. Instead, chattering liberals claimed 'shock' that the new houses didn't build themselves, that an incoherent thug represented a poor option for employment in an industrial nation, and that their beloved refugees brought with them vice, crime, disease and more than enough of their own home-grown prejudices.

Just as viewers of horror movies can be kept on the edge of their seats, so can they also be deeply misled. Although they may still be spooked along the way, viewers can possess a smug satisfaction that they have the plot figured out entirely, ignorant of the final twist that ultimately looms on the horizon. In the same way, and in marked contrast to responses to events in Orlando, liberals have adopted a smug and self-satisfied approach to the assassination of Jo Cox in Yorkshire.

[...]


I await the advent of a single piece of journalism suggesting that the violence of Thomas Mair was linked to economic deprivation, social isolation, or any other excuses that would have been tenderly laid at his feet had he possessed a little more melanin.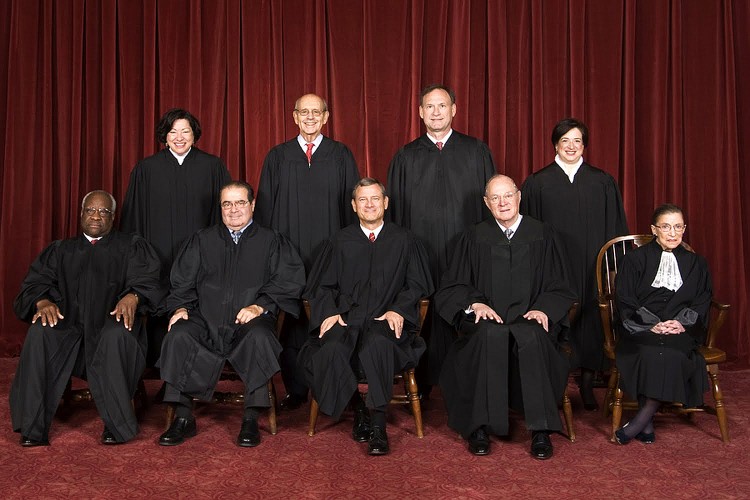 Supreme Court until Scalia (bottom row, second from the left) died and left one vacancy. Note that there are three of (((them: Breyer, Ginsburg and Kagan))) on this court and no W.A.S.P.s.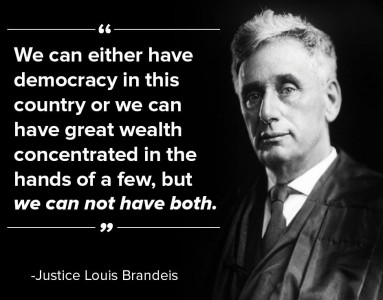 (((Brandeis))) was (((first))) - (1916 - 1939). He met with resistance but made his way in with Jeffersonian objectivism, not actively invoking race, but focusing rather on economic injustice.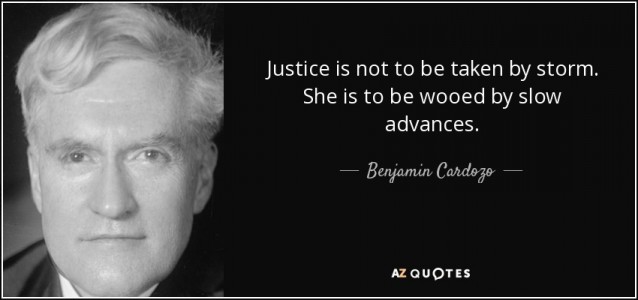 (((Benjamin Cardozo was the second on the Court (1932 - 1938)))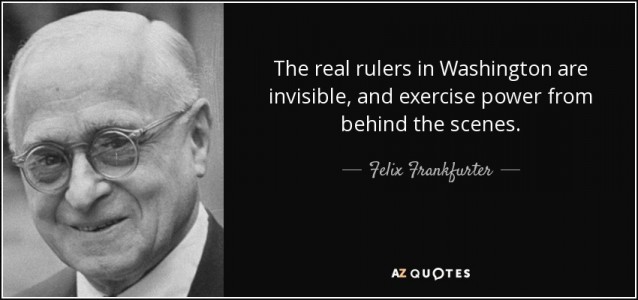 (((Frankfurter))) was the third on the Court (1939 - 1962))). He was interested in more active advocacy of non-Whites, but needed a shabbos goy to act as the "activist" maverick: hence he birthed the strategy and the term, "activist court," by contrast to "restrained court." Frankfurter would pose as "restrained;" and then incite the gentiles to "heroic activism" through an "activist" Court - spearheaded by Earl Warren, who Frankfurter called "the dumb Swede", concerned that Warren would take the bait too eagerly and cause reaction to his headlong activist court. Earl Warren did take the bait headlong but there was no successful reaction - most of the really significant anti-White laws were passed under his activist court: 54 Brown, 64 Civil Rights, 65 Immigration, 68 Housing Act.

(((Arthur Goldberg (1962 - 1965)))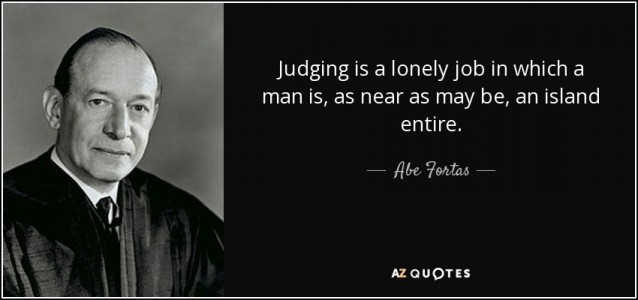 (((Abe Fortas (1965 - 1969)))
The three sitting members are: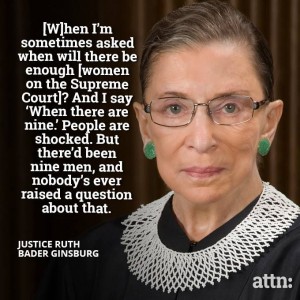 (((Ginsburg (1993 - ))). How many Jews are enough? A tearful Bill Clinton nominated her - first Jewish woman on the Court. Her first statement was in regard to her ((Brandeis-like objectivism))) - "nobody should be discriminated against on the basis of immutable characteristics."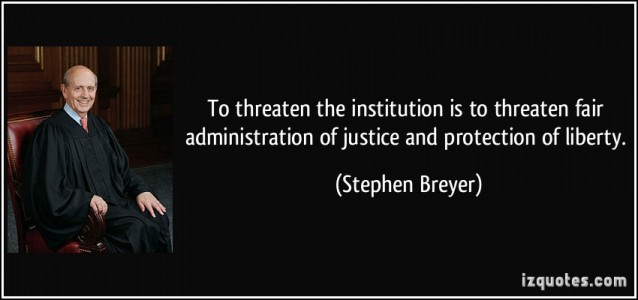 (((Breyer (1994 - )))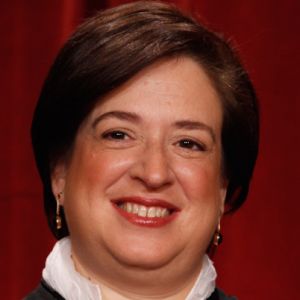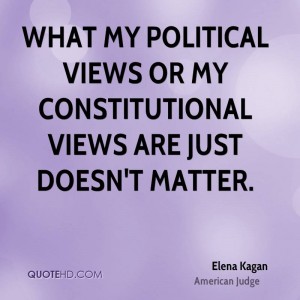 The Supremely unqualified (((Kagan (2010 - ))) got there by way of (((nepotism))).
......
The President nominates Supreme Court candidates - when confirmed, they occupy one of the most powerful positions in the world.
Scalia's passing has left one Supreme Court vacancy of the 9 seats. At least two other, but perhaps three more Justices, are likely to change during the next Presidential term.
These facts give the next President a great deal of influence to determine the direction of 9 of the most powerful people in the world - it can swing the court to a more thoroughly liberal direction not known since the Warren court; or it can take a more "conservative tone" - although really, The Constitution binds the court to liberalism in the form of civil individual rights as opposed to group rights. (((The media))) and neo-liberals frame the discourse of Supreme Court Justice selection as representing an important choice between liberalism and "conservatism."
However, there are still some significant decisions even though the overall discourse is liberal.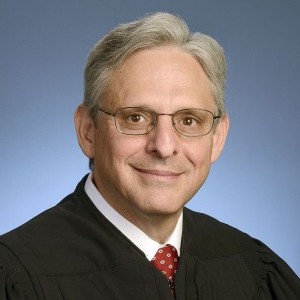 Obama nominee, (((Merrick Garland))) - Garland's family were persecuted for 'no good reason' what-so-ever, so they fled to The U.S.
At (((NPR))), (((Jeffrey Rosen))) discusses the (((first Jewish Supreme Court Justice))), (((Brandeis))), and the importance of the coming Presidential election on the make-up of the Supreme Court - as many as 4 of the 9 seats can change in the next Presidential term.
http://www.npr.org/2016/06/07/481076322/revisiting-the-tenure-of-supreme-court-justice-louis-brandeis-the-jewish-jeffers

It's impossible to underestimate the importance of this election on the Supreme Court - vote for the candidate whose vision of Constitution most coincides with your own.

There is a potential for a Court with a liberal make-up not seen since the Warren Court.

Issues at hand:

Affirmative action

Voting rights

Voter i.d. laws

The future of free speech

Privacy

Surveillance drones - warrants required or not?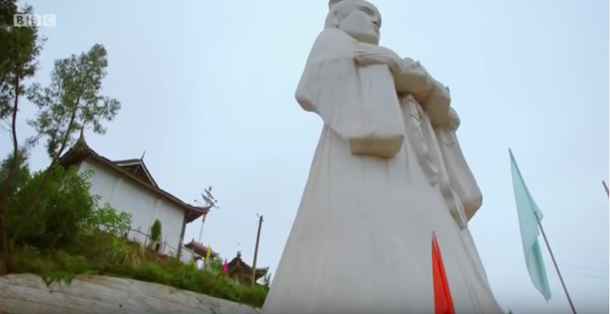 The worship of the Silk Mother is about 4,000 years old and still continues…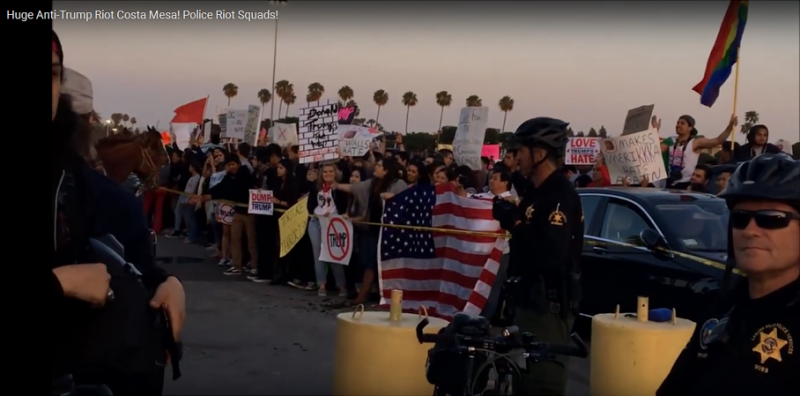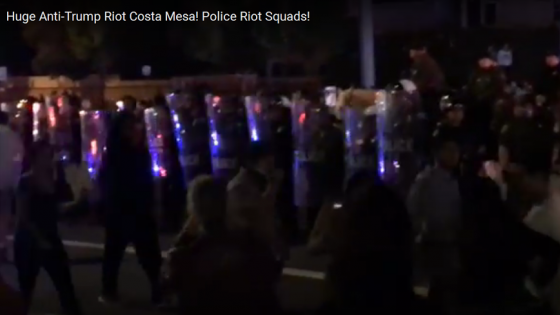 Huge anti-Trump protest by Mexican advocates at Costa Mesa, California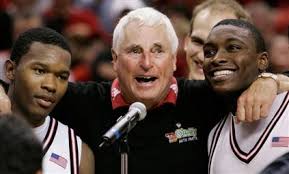 Bobby civic Knight endorses Trump: What the cuck?
Cuckservative and famous college basketball coach, Bobby Knight, is a typical Republican and a typical Trump supporter - i.e., a no-nonsense, civic "real man", one who would unite black and White in civic patriotism - a consummate disaster for EGI. However, there is hope in the kind of racial strife that might come about and be exploited of Trump's ascendancy.