Majorityrights Central > Category: Journalism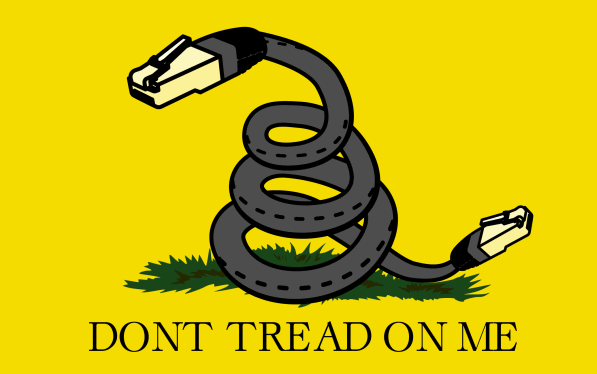 Tech Crunch, "FCC doubles down on its dead-wrong definition of how the internet works", 25 Nov 2017:

In May, when the FCC released an early draft of its plan to undo 2015's strong net neutrality rules, I pointed out that its case rests almost entirely on a deeply incorrect definition of how the internet works. There can be no mistake now that this misrepresentation is deliberate; the agency has reiterated it in even stronger terms in the final draft of the proposal.

I'm not going to go into great detail on it (my earlier post spells it out) but the basic problem is this: broadband has to be defined as either an information service or telecommunications service. The first is "the offering of a capability for generating, acquiring, storing, transforming, processing, retrieving, utilizing, or making available information," while the second is "the transmission, between or among points specified by the user, of information of the user's choosing, without change in the form or content of the information as sent and received."

It's important because the two things are regulated very differently — the FCC has much greater power over telecommunications services, under the "Title II" authority that internet service providers are so afraid of.

While it's certainly true that ISPs do in some ways store and generate data on behalf of the user, usually as part of managing their networks, it's equally certain that their primary purpose is to transmit data between the user and points of his or her choosing. Consequently, broadband should be classified as a telecommunications service.

But don't take my word for it. The FCC made the argument for me in its 2015 order, citing many sources of its own in support of this fact. This excellent primer produced by the EFF and nearly 200 experts explains basically from first principles how the internet works and why it should be defined as telecommunications. There are big names on the list, but it seems clear that even the garden variety experts understand this much more clearly than the FCC does (or pretends to).

The FCC dismisses these scholars and founding technologists of the internet in a footnote, describing itself as "unpersuaded" that the internet works the way they insist it does. Meanwhile, the proposal repeatedly and unquestioningly cites the comments of ISPs claiming that something as simple as caching data magically exempts them from being telecommunication services:


Just trust them — after all, it's not like they have a horse in this race.

"

The FCC's case against net neutrality rests on a deliberate misrepresentation of how the internet works

",

Tech Crunch

23 May 2017

The resulting definition of broadband as enabling users to generate, store, transform, and process their data is absurd. It is, as the Internet Engineers comment points out, like saying your phone is a pizzeria because you can use it to order a pizza. It is like saying that because you build a road, you are also building all the businesses along that road.

It is edge providers like Wikipedia, Dropbox, and even simple websites like TechCrunch that provide the services users request; it is ISPs that carry that data, with no change in form, between users and those edge providers. The FCC rejects this fundamental idea and substitutes a convenient fiction that upholds its current ambition to reclassify broadband. There is a semblance of plausibility to all this, but only because of precedents set in times when the internet looked very different.

This may be their downfall. Because the entire proposal is predicated on this spurious and outdated definition, to remove it causes the rest to crumble. Without reclassification there is no rollback of net neutrality. There is hope here: the FCC's argument (which is to say, the broadband industry's argument) already failed in court and may do so again. Here's hoping. - Devin Coldewey
Previously at MR, regarding net neutrality.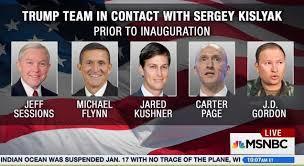 Whereas alt-right-wingers talk about there being 'no there there' to the Russian investigation, it is evident rather that the Trump administration and its functionaries were trying to conceal "thereness" - from Michael Flynn's refusal to comply with a Senate subpoena to list his contacts with Russian officials, to Jeff Sessions unofficial meetings with Russian Ambassador Sergey Kislyak, to Jared Kushner's wish expressed to the same Kislyak to set up a back channel communications system with the Kremlin- using clandestine Russian means and equipment! - probably the most damning connection so far to refute the alt-right-wing spin to extricate Russian-Jewish-Trump/U.S. and right wing interests from one another.
Washington Post, 30 May: Kushner and the seemingly omnipresent Sergey Kislyak — Moscow's ambassador to the United States — had talked about setting up a secret back-channel communication system with the Kremlin. According to U.S. officials briefed on intelligence reports, Kushner and Kislyak discussed using Russian diplomatic facilities to shield their conversations from our own country's intelligence apparatus. The move was unusual to say the least — and it happened several weeks before Trump was inaugurated, so Kushner was acting as a private citizen.

The meeting was picked up by U.S. intelligence and is said to have occurred between Dec. 1 and 2 at Trump Tower. Another controversial figure was also there — Michael Flynn, who was later ousted as Trump's national security adviser and is refusing to comply with a Senate subpoena demanding a list of his contacts with Russian officials between June 16, 2015, and Jan. 20, 2017.

This is the denial-slop being served-up by the Alt-Right:
Fash the Nation is back, returning to its vomit with Mike Enoch and sheer Trump advocacy on June 11th. After all this Jewishness and all their purported savvy in that regard, Jazzhands McFeels and Halberstrom do nothing but kiss the kosher-approved ass of Trump; while denying any significance to Russian-Jewish-Trump connections - "a nothing burger" - Fash the Nation Week 74: Leaky Comeys

Meanwhile, at Richard Spencer's
Alt-Right, (7 June 2017), Vincent Law spun their paleocon angle with the following: "Reality Winner's Russia Leaks Will End Up Destroying The Left. They chose the wrong hill to die on."
Here is the reality:
Washington Post, "Special counsel is investigating Trump for possible obstruction of justice, officials say", 14 June:

The special counsel overseeing the investigation into Russia's role in the 2016 election is interviewing senior intelligence officials as part of a widening probe that now includes an examination of whether President Trump attempted to obstruct justice, officials said.

The move by special counsel Robert S. Mueller III to investigate Trump's conduct marks a major turning point in the nearly year-old FBI investigation, which until recently focused on Russian meddling during the presidential campaign and on whether there was any coordination between the Trump campaign and the Kremlin. Investigators have also been looking for any evidence of possible financial crimes among Trump associates, officials said.

[Here's what we know so far about Team Trump's ties to Russian interests]

Trump had received private assurances from then-FBI Director James B. Comey starting in January that he was not personally under investigation. Officials say that changed shortly after Comey's firing.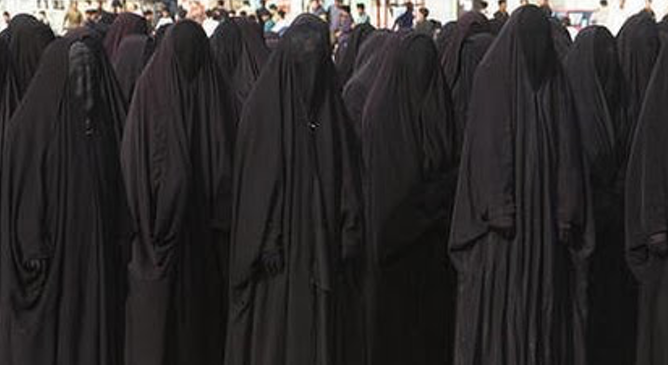 True or not, an idea put out there that elite powers are trying to obfuscate the concept of "the great replacement" and to train imams to act in accordance with their elite interests is not bad as a working hypothesis for public consumption. Removing some of its warts, this article passes muster thus.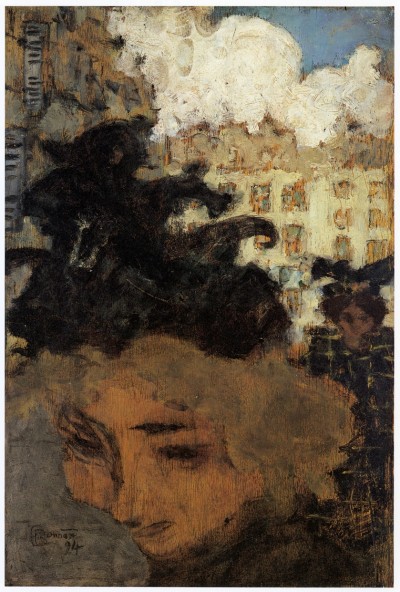 Diversity Macht Frei, 7 May 2017:

The same presentation that I discussed yesterday proposes that the French government collect statistics about the ethnic and religious make-up of its population. Currently, this is prohibited in France, where all "citoyens" are presumed to be equal. No doubt this is, in part, an ethnic power-play. Armed with their statistics, Muslims will be able to say, "Look, we're XX per cent of the population, we should get more cash!". The PowerPoint puts it more formally:

To improve knowledge of the sociology of religious practices in order to better respond to their needs

The second justification for the plan cited, however, is very interesting.

To deconstruct the "myths" of the "Great Replacement"

Coined by the French writer Renaud Camus (a reputable novelist whose publishing contract was cancelled due to his politically incorrect views), this phrase "Grand Replacement" [Great Replacement] has come to have the same totemic significance in continental Europe that "White Genocide" does in English-language discourse. It refers to the replacement of the indigenous peoples of Europe by non-Europeans; or, to put it another way, the phenomenon of ethnic Europeans being turned into ethnic minorities. This phrase has almost entered the mainstream in France [...]

But here we have a clear indication of the [...] intelligentsia concerned about the spread of this meme and the patriotic resistance it inspires. The irony is that they plan to counter it by collecting and publishing accurate demographic statistics.

Of course, if we are right - and we are - the statistics will not counter the "Great Replacement" concept at all; they will confirm it. So bring on the statistics [....] That might be one good thing to emerge from this, if Macron wins.

As Charles Martel probably said, on the eve of battle: "First they ignore you. Then they laugh at you. Then they generate statistics to try and thwart you. Then you win."

More generally, this presentation focuses on the idea of nationalising Islam in France. It argues that the French government should grant certain privileges and public recognition to Islam and establish formal structures for its expression, so it can thereby acquire some control over it and prevent it going in wayward directions. This is the basic approach adopted in much of the Middle East, where governments control or monitor the training of imams, and sometimes write their sermons for them, and so on. As I put it before, it proposes soft public islamisation as the remedy for hard private islamisation.

[...]

For the sake of these doubters, here are direct links to the specific files referenced. One is an email. The other is the Powerpoint presentation within the email. No doubt some will now claim that I faked the entire Powerpoint presentation and email.

1. Islam Présentation 26 07 Comité directeur IM.pptx - 818 KB

Fwd Notes à date (1) REGALIEN - Quentin LAFAY (.(JavaScript must be enabled to view this email address)) - 2016-08-31 0809-2.eml - 1.2 MB
The YouTube channel N.D.L has put out a new video today, which really captures the sadness of what policing in Sweden must be like now.
Progressive cultural manifestations flourish under the protection of the state, while at the same time the policymakers undermine that same protection by allowing a retrogressive demography to enter and replace the citizens of the country. Additionally, the Anarchist Bloc attacks the police at every turn, exacerbating the instability of the situation.
Sometimes video really does depict it better than text.
The government of Stefan Lofven really has the same kind of haplessness and incompetence that the government of Harold Wilson had. I'm sure that no one truly wishes for this in their heart of hearts—but I think that if the situation should deteriorate to an extent where governance is impossible in Sweden and the electoral system continues to deliver up the wrong result, in such a case I would hope that the Swedish security services have contingency plans on hand to fight the decline in the same way that British services had contingency plans in the 1970s.
Until the last moment.
Kumiko Oumae works in the defence and security sector in the UK. Her opinions here are entirely her own.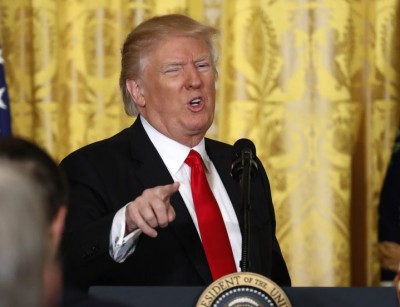 Upon Trump declaring critics, "fake news" as "enemies of the people",
Political Cesspool
advocates jailing along Sedition Act
Upon Trump declaring 'fake news' media 'the enemy of the American people'
Independent, "Donald Trump says 'fake news' media is 'enemy of the 'American people", 17 Feb 2017:

Donald Trump has branded his critics in the US press "not my enemy" but the "enemy of the American people", in a tweet that came a day after he launched a sustained attack on the media during a White House press conference.
The Political Cesspool advocates "locking them-up" - i.e., Trump should jail creators of "fake-news" in accordance with his oath to defend The U.S. Constitution against "enemies both alien and domestic." Note: The US Constitution has no explicit means to defend racial biological systems, but facilitates means to destroy them.
Pursuant of The Alien and Sedition Act and his sworn oath upon Inauguration:
The Political Cesspool Podcast, 2/18/2017

Hour 3

James [Edwards] and co-host Eddie "The Bombardier" Miller offer legal remedies available to the Trump administration for combating the media and other radicals who violate the boundaries of the Constitution and the First Amendment.
The Political Cesspool is a key tent of the (((Alt Right))) tentosphere, representing the bible-thumping, patriotard American South; this tent is CENTRAL to the paleocon basis of The Alternative Right: If you want to gauge who can always be deemed acceptable for the audience of the Regnery Circus (The Alt Right), think in terms of who might appear as a presenter or guest on the The Political Cesspool.
Ibid: The Political Cesspool Podcast, 2/18/2017

James Edwards (0:52): What we're going to focus on in this hour in depth, just me and Eddie, just yours truly and "the bombardier", we are going to talk about the fact that Trump declared the 'fake news media' [to be the] 'enemy of the American people.' Here's a direct quote, he said: "The media is the enemy of the American people." If they are an enemy of the American people, they are also an enemy of the state. What do you do with enemies of the State? This third hour, yours truly and the bombardier are going to be offering legal remedies available to the Trump administration for combating the media and other insurrectionists, other radicals who violate the boundaries of The Constitution and the First Amendment. In the third hour of last week's show which I thought was incredible!, Eddie made mention of The Alien and Sedition Acts that were put forth by John Adams way back in 1798. I've been thinking about that ever since Eddie brought it up. Eddie said, "Trump needs to lock-up the press." I said if you lock-up the press you're going to get impeached. He said then you lock up the Congress also.

Eddie Miller (1:59): Absolutely, absolutely!

James Edwards (2:00): Alright, so! We're going to start there. Now that may sound reactionary to y'all..

Eddie Miller (2:09): I hope so.

James Edwards (2:09): ..and certainly it is reactionary, it is reactionary compared to what you would expect from any administration going back many many years, but it is not unprecedented in American history; and again, what we're offering here are legal and Constitutional remedies ..what, the problem with America is, we've become too desensitized and too numb to the treason that its abounds, that abounds in America.

Eddie Miller (2:39): It is treason.

James Edwards (2:40): we've become too numb to it. We have a government that advocates for felonious law-breaking, illegal aliens and terrorists to come into this country without any vetting, without any strictures what-so-ever; we have a Congress and a media that advocates for murdering its own citizens in the womb! How numb must you be?!

James Edwards (3:00): Alright, now, Eddie, you served this country twice as a member of its armed forces. You were a combat medic in Vietnam. You took a, an oath similar to what the president takes when he is sworn-in.

Eddie Miller (3:13): Its almost identical.

James Edwards (3:14): Give us that oath and lets go from there…

Eddie Miller (3:31): Anybody who's ever been in the military did it, you took an oath basically to defend THE CONSTITUTION, THE CONSTITUTION of The United States, not the mom and apple pie, not the Country, we took an oath to defend The Constitution of The United States against ALL, ALL enemies both foreign and domestic.

James Edwards (3:53): Domestic! See, this is the key!


Eddie Miller (3:54): SO HELP ME GOD! We took that oath… the President of the Unites States ....took basically the same oath. He swore, he swore on the bible to fulfill the office of the The President of the United States and 'to defend The Constitution of The United States against ALL enemies both foreign and domestic.'

James Edwards (4:21): Domestic is the key because you can be an American citizen and still be in violation of The Constitution, be an enemy of The State, and if you are in fact that..

James Edwards (12:33): Trump himself has declared, the sitting President of The United States has declared the "fake news media" quote unquote the enemy of the American People; if they are the enemy of the State then you have to lock them up; and there is a precedent for that…I even put forth two tweets this week, time for he President to re-visit the Alien and Sedition Acts .. a series of four bills passed-by and signed into law by President John Adams in 1798 that made it harder for an enemy to become a citizen, that was the Naturalization Act; allowed to the President to imprison and deport non-citizens who were deemed dangerous, or who were from hostile nations, that was The Alien Act, and they criminalized the making of false statements that were critical of the Federal Government that was The Sedition Act: so those four acts in harmony were The Alien and Sedition Acts.

James Edwards (18:20): Back to The Alien and Sedition Act ...what can Trump do that is legally and constitutionally sound ..look, complaining about the press, mocking the press, its important, it needs to be done, but action has to be taken, we have four, maybe eight years to set things right because when Trump's out of office there will never be another Donald Trump, there will never be another Donald Trump, there will always be establishment insiders, Trump was a once in a civilization type candidate, so what can he do? He's got to get serious though! and he's going to have to get drastic and I think what we're talking is a drastic measure but it is constitutionally and legally sound.

Eddie Miller (19:05): We've pounded George Soros to death but he's just one of the very few insurrectionists, he needs to recognize the problem, and the problem is that people are calling, people in high places, including the media are openly calling for overthrowing law and order, they're saying, I've seen their banners, I've heard them say, "become ungovernable" ...I'll repeat that, they're calling for people to "become ungovernable." ...

James Edwards (19:50): And its important to show that there is precedent in the office of the presidency to take actions like we were subscribing tonight, er prescribing.

Eddie Miller (20:05): The law of the land has been since 1789 has been the Constitution of The United States
...(20:23) these people are breaking the law, they're trying to destroy the constitution, they're not trying to hide it. ... he needs to come out and call these people, like James said, they, including the media have become an enemy of the state.

James Edwards (20:47): We have four, maybe eight years to set it straight and if he doesn't get radical and I mean radical within the bounds of the Constitution its all for naught and he'll be a blip on the radar and its going to be over after he's done.

Eddie Miller (20:59): And you know what, he's going to have to have these people arrested and put on trial for treason. Because they're trying to overthrow The United States. I'll repeat that, they're calling for people to become ungovernable ....he's got to come in and lock these people up.

Eddie Miller (31:00): I'm going to read this straight out of The Constitution, here is the oath that the president takes: "I do solemnly swear or affirm that I will faithfully execute the office of the president of The United States and will to the best of my ability protect and defend The Constitution and nowadays they added, 'so help me god."

James Edwards (31:35): And if these people are in fact, enemies of the American people..

Eddie Miller (31:37): He has to do it!

James Edwards (31:37): If they're enemies of the American people, they're enemies of the state is an extension of the citizenry… (31: 54) What I'm asking for and I don't want to mince words, is Donald Trump should lock-up as John Adams did with the Alien and Sedition Act…

Eddie Miller (32:05): Any enemy of the state! any enemy of The Constitution of The United States.

James Edwards (32:08): And that includes members of the press and if member of Congress want to Impeach him over that, you lock-them-up too.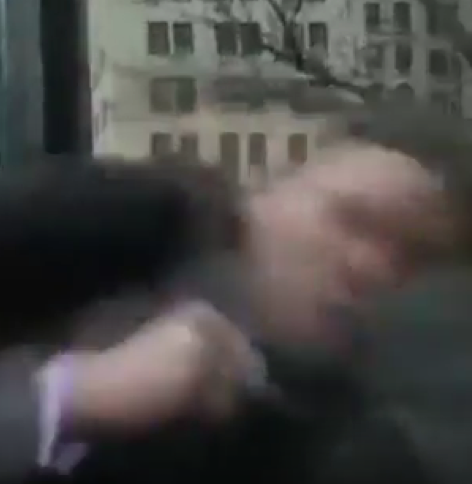 AltRight Radio, "Counter Signal - 2 - The Bannoning", 6 Feb 2017:
(21:00) Charles: Yeah, so, we got kicked off of Reddit. I was one of the moderators there. I organized all of the "ask me" anythings. We got kicked off of Reddit for sharing the researcher bounty that was looking to identify the antifa that attacked you, Richard.

(29:00) Richard Spencer: To kind of transition to a bigger issue. We're in this weird state, if you will. Everything that has happened in a way that I never imagined it would happen, basically. I never imagined Donald Trump would be memed into an Alt Right hero. ...We have this weird situation where there's been this top-down revolution in the Republican party. Donald Trump is soui generis; and he has some people who are on his side: obviously Bannon and (((Steve Miller))) are kind of (sigh) they're definitely not Alt Right but they're hard, they get it at some gut level and they're behind him and pushing him to do this:
[Jewish paleo-nationalism as opposed to Jewish neo-conservatism]

(30:50) Richard Spencer: So, there's this weird top-down revolution that's going on; we can say that Donald Trump has all this access to directly reach the people through Twitter and Youtube and his celebrity and so on; but at the same time this is going to be really, really hard because he is going up against every institution in society. He did a travel ban that is total weak-tea. I'm not bashing Bannon and (((Miller))) who are behind it at all, I'm just like kind of like challenging them, challenging Trump.
(31:45) Richard Spencer: It's a start of something; and obviously the left is freaking-out; they're losing they're shit because it is the first time that they've seen a White man stand up to the world and say, "no, we're not helping you, we're not declaring war on your behalf, you're not coming here, no, this is our country, sorry, but your out of your own country, bye bye"; and they cannot take that, a White person saying that drives them fucking nuts….and so that's where we're happening, that's what's happening, we're in this weird situation, we're winning on this top-down level from the Presidency. But in terms of all of these institutions, in terms of the digital institutions, in terms of society itself, like we're, I can't say that we're winning. We are triggering them, we are freaking them out, we are fighting back against them maybe for the first time in a long time. But we're not winning.
(32:44) Richard Spencer: You know, they are fighting-back too, the antifa are getting hard-core. They are attacking Milo for god's sake. ..and they are attacking us in the streets. ..ah, the digital, Silicon Valley people are kicking us off of platforms, like they're, the Empire is striking back as well, we're just in this very strange situation that I, again, that is totally unpredictable and is also unpredictable going forward. I don't know how this is going to play out. ..it is precarious to say the least. We are basically losing and winning and fighting back and getting fought-back against really hard in ways that we never had before.
[Blending Alt lite with Alt right]:

(33:30) Charles: Oh, this is how you get Caesar. They are so hysterical, I mean, when they're saying that people like Milo Yiannopolis, is a gay, Jewish, race-mixing, libertarian; and they're putting him along side Adolf Hitler; it's just so bizarre, it's like you guys have lost your shit. They're not just attacking Richard Spencer anymore, they're attacking Gavin McInnes, they're attacking Milo Yiannopolis, they're attacking normal, like normal people, like normal Trump people, at their little airport protest over in Portland…there was a guy who just had a Trump hat and I guess I don't know, he may have said something, but a whole mob of people attacked him, knocked him out, gathered around and were like you deserve it you Nazi, ra, ra, ra! ...it was a very disgusting scene..I've never seen, like that before in my life; and they're literally saying everyone's a Nazi now and you can be violent toward Nazis at the Gavin McInnes protest. A professor at NYU was like, "you fucking police, you're protecting a bunch of Nazis!" ...and its, like, its Gavin McInnes ok? He has a Native American wife, he likes Pat Buchanan, ok? He's not Adolf Hitler. They're just losing their shit so badly.
(35:57) Charles: This is the first time that the right has ever pushed back and they're losing it.
(36:07) Richard Spencer: Whether this is due to social mood, or what have you… Bannon, as well, is interested in this fourth turning concept…it seems every thirty to fifty years or so there are these points where there are these paradigm shifts and people recognize it in their gut ...and they react to it and that's when violence returns ...the inter-war period was a very clear example about this ....political violence, street violence, ideologies, I don't like the word extremism, but compared to the bipartisan consensus of the 1980's yes, it was kind of extremism. Very different visions of the world were clashing. You have a similar situation three decades after in the late 60's and 70's…where again, violent action, underground societies, bombings, again, a lot more things were in question, people were willing to do things. .. and as I grew up, I was born in 1978 so I grew up in the 80s and the 90's, all of that stuff seemed totally impossible. The notion that you would kill someone over politics was basically insane. It was unthinkable. ...now it is clearly thinkable. There is no doubt that at one of these future events, whether it is I speak or whether its an NPI conference or whether its Gavin McInnes or whether its like Steven Crowder, there's going to be blood on the fucking street, there is going to be deaths due to politics. That is something that everyone just assumed was over, but its back. There does seem to be a very intensely negative social mood going on and I think there is also this demand, and it comes from both the left and the right, this radical demand for a new paradigm, and we're a part of that…. I was actually joking, but the Alt Right actually does have something in common with the anti-fa.
[That's right, they're both controlled opposition]
[Now to wrap up the friend enemy distinction as Jews would like to develop it]
(56:56) Richard Spencer: This is the way I would end it [wrap-up the podcast] one aspect of the civil war, at least as I would see it, is that ultimately it becomes two sides; and we are seeing that…what I've been used to, my career in this, has basically been… like your fighting two battles, on the one hand you're fighting the left and the liberals, but I always viewed the real enemy as the phony right, like that's the real enemy that you have to displace and destroy, the phony right, they're the ones preventing a new right, a different right, an Alt Right from emerging…and so that's how I viewed it… what's happening now, I think is a different dynamic….and that is that we're getting pushed-onto the same side, whether we like it or not.

It's like the type of Alt Lite moral signalers, who want to talk about how un-racist they are, how Trump is going to be great for everyone, whether you're a Korean shop owner, an African American or an Indian immigrant, we're all going to be making America great again, that is just, I'm sorry, that is really quaint and kind of fun for you know, Cernovich. ...but that is all just total objective nonsense ..no one is going to take that seriously, like it's already over. Basically, the Alt Lite people are going to be attacked by the exact same people for the same reason [is this sounding more like plan than a prediction to you too?], using the same language and ideology as Richard Spencer or David Duke, or literally Hitler would be attacked by these people. You cannot differentiate yourself. There will ultimately be two sides ..at the end of the day, even they (honest liberals who would condemn anti-fa attacks) will be pushed onto the same side.
(59:23) Richard Spencer: And that's where we are, we're getting pushed onto two sides; and that is also a sign of a civil war. This isn't some market place of ideas, this is a civil war where one side will win and one side won't.
(59:44) Charles: Well, to purposely misquote Richard Nixon, we're all national socialists now, when libertarians and cuckservatives and the likes of Bill Mitchell and Mike Cernovich, Gavin McInnes are compared to Adolf Hitler, it's a preposterous time to be alive.. that's where we're at right now, the "basket of deplorables" is now the basket of Goebbels. .. we're past the point, we can't have a reasonable discussion. So when you hear Paul Joseph Watson in his British accent or whatever it is, talking about "oh, the 'tolerant' left, oh my, they just don't want to have a discussion." You're right, they don't want to have a discussion, they want to fight you, they want to kill us all. So what do you say, Paul, do you want to join us? Do you want to fight back? Or do you want to get beat up?
(101:06) Richard Spencer: The irony is that you and I would literally have a discussion with Paul Joseph Watson.. whereas the other side won't. ...there's a reason for that ..whatever you want to say about Paul Joseph Watson or Milo or whatever, we can talk with them .. there's a compatible aspect to what we're doing, we're kind of like left and a right in a way.
(102:47) Richard Spencer: In terms of the Alt Lite, I can only imagine that a lot of them are waking up to this obvious reality
(102:59) Charles: I think they are. (((Lauren Southern))), I think, just made a video saying that it's time to fight back.
(103:07) Richard Spencer: Yeah
(103:07) Charles: and it is, if you're being attacked by these people, you have to defend yourself.
(103:15) Richard Spencer: Absolutely. Well, anyway, lets leave it on that note; this was great; unfortunately Andrew had to leave us a little bit early; yeah, so, we're back and we'll be doing this regularly. So, get ready. I'll talk to you soon Charles.
(103:37) Charles: I'll talk to you soon, Richard.

TRS, "Beyond The Wall Episode 6: Interview with Lawrence Murray", 2 Jan 2017:
TRS says: Hello Goys!
At TRS, Lawrence Murray (pseudonym) talks to two Mexicans. Murray, a writer for TRS, has given several clues (in this interview as well) to lead one to suspect that he might be Jewish himself - at least tasked with trying to soften attitudes toward Jews and Zionism, leave them certain outs, if not being Judeophilic. He was also the one responsible for their Castizo article, apparently meant to soften the blow of mixing Whites, Indios and blacks. Whatever the case, with the Mexicans he covers topics that those who actually are dealing in good faith need to consider: "The bad Jews" (as opposed to the "good", Zionist ones, as these Alt-Righters propose the distinction), those Jews who are against Trump and the Alternative Right false opposition. Another matter discussed is world demographic population trends - relevant to this thread is a mention of Chinese population in Vancouver and New Zealand. Also discussed are Indio, Mestizo and "Sambo" (Castizo) populations for their better and worse, their presence in South, Central and North America.
(43:00) Mexican interlocutor: What we were talking about, the imperial spirit of the British Empire that had, like Larry was saying, that had a government based in London but was trying to be a world government, really fit into the merchant style of the international Jews at the time that they didn't even have land, and it kind of fit into a synergy because at the same time whenever the British empire wanted to conduct new businesses, or get new contacts, or a new route in the merchant enterprise, the could always count on the Jews to have a cousin or a friend, or simply walk into a synagogue and say hey, we come from very far away, we have this plan, who do you know? can you make this work? can you make this happen? and there were kinda Jews everywhere, so it does make sense for the British to synergize because on the one hand, they like the merchant cast, international Jews, and at the same time, the British like the amount of contacts and the kind of a-priori expansion that the Jews had around the world. So, I think that kind worked both ways.
Lawrence Murray: Yeah, the British, oddly enough, if you look at the time of the first world war, actually had a sense that the Jews were powerful. Like, they actually had that ethnic awareness. Part of the reason that the Balfour Declaration is made, you know, the promising of an establishment of an Israeli homeland in Palestine, part of the reason why the Prime Minister and the Cabinet go along with this is because they believe by offering this as sort of a gift to the Jews, the international Jewish community will side with Britain and help them out. So, they were actually aware of Jewish power, but by then the empire was on its way out anyway..so it's kind of interesting, they don't really grasp it until it gets near the end, how powerful the faction they're dealing with; and by the time that the British empire ends, Israel manages to literally bomb its way out of it, which is a fitting end..a bookend to the collapse of the British empire.

The Israelis launch a terror campaign against the British government (laughs), which had given them Israel, in order to become independent, yeah, you know, so that's how it ends.

So, beginning in the 30's an 40's The British started to back-peddle on Zionist policy, where they were going to let Jews migrate to Palestine, because, as it turns out, that made the Arabs angry. And the British, of course, having to maintain the empire, couldn't have the Jews and the Arabs fighting each other within the empire because that's bad for the government because it leads to anarchy; so they started trying to say no, the Jews can't migrate to Palestine anymore, because that's causing tensions and the Jews of course did not like that idea.

(46:07) Mexican: What's the name of the hotel that they bombed?

Lawrence Murrary (pretending to be unsure): I think it's the Hotel David. ..yeah, I believe that's the one.

(46:25) Mexican: There's another aspect that led the British to be so susceptible to Jewish influence, basically the crazy Protestant sects. [Note Jewish angle of directing blame to Whites]

(46:50) Mexican:...you know had this crazy belief about the Jews going back to Israel to fulfill some prophesy…

(47:23) Lawrence Murray: That's why I'd recommend reading not just Kevin MacDonald but also Paul Gottfried, who is Jewish, but I believe grew up in Connecticut and New York; and, you know, he's a paleoconservative writer, so he's not a nationalist but he did analyze in the book, "Multiculturalism and the Politics of Guilt" how there's a chain of connection between you know that northern, New England, Puritan Protestant culture that eventually gives rise to the title of the book, Multiculturalism and the Culture of Guilt, because guilt is such a Protestant thing .. you have guilt and you have salvation and you're sort of born damned…and some of it spills-over to Catholicism as well, but it wasn't the Catholics who brought to America the idea that you have to atone for slavery and discrimination ...Catholics did not found the United States.

(48:31) Mexican: If we come through the current year, as they say…as Larry was saying, there are Jews that are writing about these kinds of things…there are so many nationalists in Israel, and you know, the British people realizing that the, the British empire idea and the world finance idea simply is not working ... now how should we approach the issue? Because, on the one side, we have what we've been talking here, that they they did this and they did that, that they've been doing it, they're probably going to keep doing it, they're going to keep doing it, and its in their blood and all that and on the other hand we see an opportunity to kind of just wheel in all the people, the British people, and even talk to the Jewish people about our understanding this concept of identity and of different nations and of commerce between sovereign nations, not between nations that are ruled under one capitalist global finance system. Should we just ah, should we call it even? and let bygones be bygones? and let the Jews have their own state in the Middle East and let the British you know, obviously keep their land and peacefully dismantle the global financial system without holding any grudges?

(50:10) Mexican: I mean seriously, because there's so much momentum in the Alternative Right and all these things .. I use that term as an umbrella for all the awareness that is coming in the world, even among Jews and non-Whites, so if the momentum keeps growing and we actually get somewhere, do we want some kind of conflict with anybody or do we just want to learn form our mistakes and create a new system, that if we use it differently in each nation, as each identity wants can actually work to keep world peace and to let Europeans prosper [note that he's talking about Europeans prospering while they are being genocided] and to let other countries, you know mind their own business [rather, let the compradors mind it for them] you know, if they get back on their feet or they don't well, that's their problem. You kind of get the idea of what I'm saying, right Larry?

(51:05) Lawrence Murray: Yeah, I think the fault-line is going to be 'pro-White countries versus anti-White countries.' I don't know how that's going to unfold entirely, but I think in terms of foreign policy, people that are willing to work with us and permit us, speaking from a white American perspective, people who are willing to let us have our own state, and not try to destroy it, I think that's a good starting point to be friends. People who do not want us to have that, we're obviously not going to get along with. So, we don't know what that's going to look-like yet. I've spoken to people who argue that Israel may wind up being an ally of Europe and a White America, simply because the same people who hate Israel, hate the United States, I've heard argued ...I don't know that that is entirely true but there are people who are both anti-Zionist and anti-White, so you know, we don't know what these things are going to look like, what we do know is that from my perspective, at least, I want a White homeland; and people who support a White homeland will be my allies and people who don't, won't be.
Note the Israeli alliance part, it's the old, "this is what THEY say . ..I didn't say it".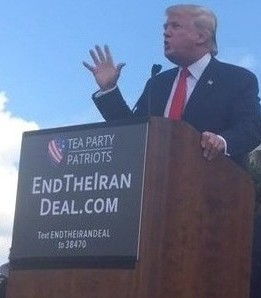 Trump's campaign was initiated in his agreement to dismantle the Iran Deal on Israel's behalf. David Duke used to sternly caution against candidates who threatened to take Israel's side against Iran.
​"Today, this hallowed Day One of the Trump Age" - so begins The Right Stuff article,"Requiem for a Dead Presidency", (therightstuffbiz 20 Jan 2017), in which they hail the new age of a White Nationalist quid-pro-quo with Israel; while saying goodbye to the Israeli unfriendly Obama/Brzezinski platform. In this post, I hope to elaborate on the hypothesis that Kumiko and I are developing as to what is behind the "irony" that surrounds the Alt-Right's effusion over the Trump Election.
David Duke: "It will be known as a day of salvation. ..this day was when we finally realized with all of our heart and soul that we would ultimately win, and that is the only thing that has hither held us back. Because the black pilling is what holds us back. When people know that victory is assured, that all we have to do is throw our minds and bodies and spirits into this war for everything truly holy and beautiful and against everything ugly and evil…this is a more important day than at Tours or The Gates of Vienna" - David Duke Show, 20 Jan 2017.

Inauguration day highlighted some of the irony of the Alternative Right in their enthusiasm for Trump and The Republican Party. The Alternative Right are people who fancy themselves White Nationalist at their core and Jew-wise at their most radical. Marked changes in the positions of WN and willful blindness to the irony of their effusive support for Trump show the hallmarks of their having been co-opted by a successful marketing campaign - taking their interests to resuscitate a moribund Republican Party, and even more fundamentally, marshaling the White vote to reconstruct the political system which they had accurately seen is not only corrupt, but inherently averse to acting in their ehtnonationalist interests and susceptible to corruption as such. So what has changed them, what has brought them to a different position regarding American politics and its parties? The long standing position of White Nationalism had been that "there is not a dime's worth of difference between the Democrat and Republican party" in terms of their service to White Ethno-nationalism and that "the US Government is 'ZOG."
Jewish Journal, "Top 5 Jewish inauguration moments: Rabbi Hier, 'America First,' Chuck Schumer and more" - 20 Jan 2017: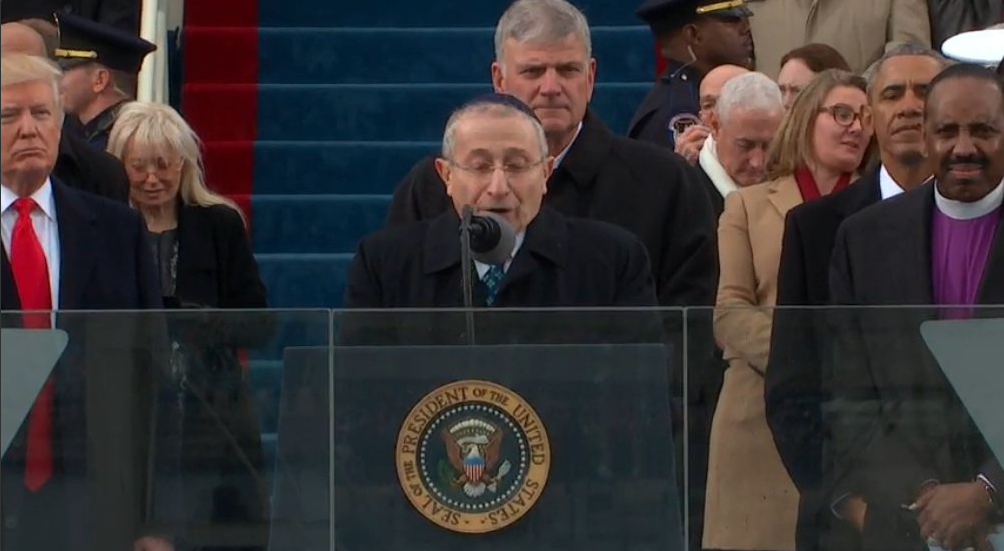 Rabbi Marvin Hier during his prayer at the inauguration. Screenshot from YouTube

1. Rabbi Marvin Hier blesses President Donald Trump.

"Bless President Donald J. Trump and America and our great nation," the Museum of Tolerance and Simon Wiesenthal Center founder said. "By the rivers of Babylon we wept as we remembered Zion," he said, quoting the Psalm.

"The five Christian clerics all gave benedictions that varied from asking God's blessings on America and the Trumps to declaring the importance of personal faith in Jesus as the only path to redemption," wrote J.J. Goldberg in the Forward.

"It was left to the one non-Christian, Rabbi Marvin Hier…to quote the parts of the Bible that remind us of society's obligation to the poor, the weak and powerless. Hier, a conservative-leaning Orthodox rabbi, has been under pressure for weeks from Jewish leftists to make a bold statement at the inaugural and speak up for social justice. I don't think they expected to deliver, but he did — elegantly.
2. President Trump invokes the phrase "America First."
President Donald Trump used the same terminology he often used during his campaign, despite the phrase's association with a 1940s-era anti-Semitic organization.

"From this day forward, a new vision will govern our land," Trump said. "From this day forward it's going to be only America first. America first."

During the campaign, dozens of American Jewish historians took exception with Trump's use of that particular slogan.
3. Sen. Chuck Schumer provided a stark contrast to the inauguration speech


In contrast to Trump's inauguration speech, Sen. Churck Schumer delivered a speech that emphasized diversity, tolerance, immigrants and the importance of government in people's lives. He read excerpts from Civil War officer Maj. Sullivan Ballou who vowed to offer his life to defend the Union.

"Whatever our race, religion, sexual orientation, gender identity," Schumer said, "whether we are immigrant or native-born, whether we live with disabilities or do not, in wealth or in poverty, we are all exceptional in our commonly held, yet fierce devotion to our country, and in our willingness to sacrifice our time, energy, and even our lives to making it a more perfect union."

Many in the crowd booed Schumer during his speech.
4. Ivanka Trump and Jared Kushner drive!


Twitter exploded at the news that the other First Couple – Trump's daughter Ivanka and her husband Jared Kushner – received rabbinic permission to drive during the inauguration festivities that would take place on Shabbat. As observant Jews the Kushners do not drive on the Sabbath.

According to a report in Kol Barama radio, the couple had been granted special permission by a rabbi to use a vehicle because of "safety" concerns.

Later, Twitter re-exploded when Jewish Insider reporter Jacob Kornbluh revealed the Kushners were not holding a Christian prayer book during the Trump family prayer service at the St. John's church.
5. Battle of the Mazel Tovs

A few minutes apart, Trump received congratulations via Twitter from two very different fans.

"Congrats to my friend President Trump," tweeted Prime Minister Benjamin Netanyahu. "Look fwd to working closely with you to make the alliance between Israel&USA stronger than ever."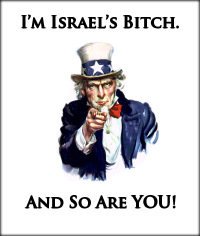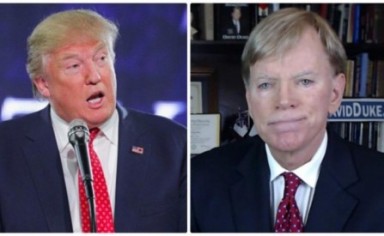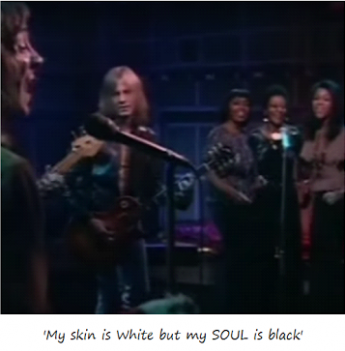 Black Coffee and Humble Pie - Eat It: British musicians quest for authentic organicism in their rock n' roll took a turn to estrangement from Whiteness.
To the British hippie looking to pursue his dream of rock stardom unfettered by the inorganicism of letters and to facilitate his effort to outflank musical competitors by dint of his capacity to assimilate black organicism - black soul - his motives might have appeared one and the same as self actualization in the hippie agenda - appearing as universal expression, absent as it were authentication through confrontation of his own mortality, in the draft and the stark contrast with the reality of MLK's "dream", let alone Malcolm X's.
There was a significant difference in motivation between British and American hippies in that the British context lacked the personal being toward death that confronted American hippies through the Vietnam draft; and the collective being toward death confronting them directly in day to day life with blacks in numbers; especially absent, as Americans were, the deep, historically confirmed social group of their (White) people and place, which British hippies took for granted.
Taking that for granted, the British hippies had a distorted view on blacks, largely seeing the pleasantly presented musical aspects of blacks, initially by ((Chess Records))); or representations in (((American and British media))) of blacks as "arbitrarily" oppressed. Without the lived experience of having to deal with blacks in numbers, on equal nationalist footing (actually not equal - blacks had an advantage in the sense that they were allowed to organize in their group interests, having had strident and powerful Jewish backing as such), but by contrast, given British hippies' capacity to rely on the superior warrant of their White historical people and place, their native experience lacked the existential circumstances of crisis which made for the profound element of hippiedom - its quest for midtdasein - especially for the White male part.
It is not that I lack of sympathy for their mistake, since when I was yet to be confronted on the precarious recourse of civic nationalism by blacks in numbers - as I would be in a few years, with "school integration" - I myself looked upon American southerner's "prejudice" against blacks as "abhorrent." I didn't know from experience, but rather from what (((TV))) had told me. In fact, I incredulously asked my cousins from Alabama "why southerners were prejudiced against blacks?"
But whereas I merely needed to be bused to the black side of town, as I would be in 1971, to learn my lesson and eat humble pie, it could take considerably more to disabuse a British musician of his dream of being a part of the British rock n' roll invasion of America. He had brushed-up for months on his black licks while he spun Howlin' Wolf and Muddy Waters records as an isolated variable in his house - safely ensconced in a White nation (while perhaps envious of American success and seeing his superior lack of prejudice as means to rise above the crude, nouveau riche Americans) - removed from the American black movement's disconcerting contrast with the hippies' weird, organic expressions of White male midtdasein. On the one hand, there was the contrast of the intimidating aggression of black power as compared to the hippie goal for peaceful communal being; and on the other hand there was the awkwardness of the weird and unkempt hippies by contrast to the studied dress and manner (horn-rimmed glasses, thin ties and uniform black suits) that the Marxist Highlander School of Tennessee taught black civil rights activists to carry themselves with - an air prim and proper, full of "integrity" and "dignity" was to be projected with black "civil rights activism."
To the British hippie looking to pursue his dream of rock stardom unfettered by the inorganicism of letters and to facilitate his effort to outflank musical competitors by dint of his capacity to assimilate black organicism - black soul - his motives might have appeared one and the same as self actualization in the hippie agenda - appearing as universal expression, absent as it were authentication through confrontation of his own mortality, in the draft and the stark contrast with the reality of MLK's "dream", let alone Malcolm X's.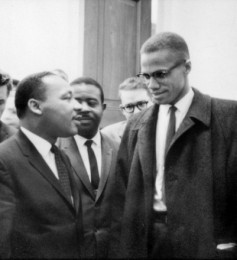 While sleeping with White whores, Marxist trained MLK projected innocence and promoted "a dream" to the naive and disingenuous, that black and White children could blend to no harm; black Muslim trained Malcolm X preached to the black power militancy of his own, proclaiming along with Elijah Muhammad that "the black man would rule."
He was not quite getting that the emulation of black organic being lacked the requisite delimitation of White midtdasein, the authentic, organic expression of its peoplehood; at that time organic White male being sought crucial reprieve from the habit of war, alleviation from monocultural (nee universal) male rites of passage and the overcompensating traditional male role of tribal aggression as a result. Having his ancient national recourse to duck the repercussions and the direct experience of living with blacks pursuing their own power nationalism and civic motives made it harder to dismiss the Enlightenment's prejudice against prejudice and the Jewish hard-sell misrepresentation of prejudice against blacks was invalid. The British rock musician could more easily fancy his grand tour of The US market as a gospel barnstorm; imagine his band on an evangelical mission, to demonstrate non-prejudice and good will toward blacks et al; he could not fully appreciate that his vision was a controlled illusion of (((The Western Media and Powers That-Be, generally))) that might be woken up to reality if only cold water were thrown in his small face by tour's end, when it was time to retreat home.
Still there was this great pitfall besides brackets for White males in their pursuit of authentic Being at this point. Their pursuit of midtdasein in correction of past over compensations that resulted of didactic incitement to arbitrary competition remained stigmatic against traditional gender roles - midtdasein was not only going against the male role of aggressive competitor, but against his pursuit of sheer victory and achievement, going against the pinnacle of stand-out actualization above society, or rather atop, but still comfortably aligned, which was the linear traditional direction of male quest.
Moving beyond mere custom and habit of tradition, to reject this quest of pinnacle actualization as a priority nevertheless remained stigmatic from the newly hegemonic modernist standpoint also - its sanctioned pursuit of self actualization as a universal good and in a universal context, transcendent of group interests, was the offered reward for any man who'd compete for it and win it - but offering no sympathetic rest for midtdasein. No, the naively anti-social, a-historical, a-contextual pursuit of self actualization was not only the upshot of traditional objectivism itself, but exploited and exacerbated by Jewish tribal interests who maintained group organization for themselves while inciting profound group competition for others: pandering to female inclination to incite genetic competition in modernist feminism; and otherwise distorting beyond reason the modernist rule structure; saliently, by means of "civil individual rights" and the prohibition of group classification and discrimination by Whites as "racism"; i.e., aiding out-groups, and leaving midtdasein a highly unsympathetic quest by contrast.
But another large pitfall of the hippie movement and why it did not succeed in becoming articulate in promulgating its organic motive of midtdasein, its profound importance, was that in an initial phase, at least, Being would move toward organic synthesis and against analysis - rebelling against the artificial divisions of analysis, whether the analysis facilitated by mere words or the more baroque analysis of academia and its traditions. Furthermore, males, especially in the disorder of modernity, tended not to be in the addressive position (how are you? can I have a date? Oh, I care about your feelings, why did he hurt you? etc.), a position that contributes to becoming articulate, a position that females occupy increasingly with the upshot of modernity, with the assumption that their intrinsic feelings and thoughts are worth consideration and worth more on the market - with incentive to maintain that increasingly competed for one up position through didactic incitement. Lacking that second person addressive position by contrast and incitement, males would tend to overcompensate, seeking stilted prosthesis in the detached third person position - e.g., a rock star to his audience.
This could result in a kind of estrangement, superficiality and naivete in the pursuit of authentic self actualization, particularly when pursued by alpha male musicians flouting education, "jive-talk" (as opposed to the basic talk), flouting the awkward sublimation, the nerdishness that is characteristic of a good part of authentic White male being. Again, this European soul, as it were, was distinct form the black power and civil rights movement which would view White organic variants as geeky White jive, lacking in the black man's "sou- ee oo - ee ou—- ooouwel - oou - ouwhel" and "in-teg-ritae."
Itchycoo Park: Over Bridges of Sighs.To rest my eyes in shades of green. Under Dreaming Spires. To Itchycoo Park, that's where I've been. What did you do there? - I got high. What did you feel there? - Well I cried. But why the tears there? - I'll tell you why - yyyyy. It's all too beautiful, It's all too beautiful. It's all too beautiful, It's all too beautiful. I feel inclined to blow my mind. Get hung up, feed the ducks with a bun. They all come out to groove about. Be nice and have fun. in the sun. I'll tell you what I'll do - What will you do? I'd like to go there now with you. You can miss out school. Won't that be cool. Why go to learn the words of fools? What will we do there? We'll get high. What will we touch there? We'll touch the sky. But why..
Because authentic White male being will manifest the quirkiness of our optimal sublimation, the appreciation of which is a part of our K selection strategy, its authentic expression was revealed in initial spontaneous, organic expression - that is essential to why this celebration of the weird was a part of hippiedom as well. Blacks, and R selectors generally, are not circumspect enough in their concerns to be weird in the flighty way that Whites are - blacks are cool and overly comfortable, at home in the world, their patterns are too old, stable, masculine and no-nonsensical to be weird in the White way. If sufficiently understood, the appreciation of this optimal White male sublimation would serve to gauge authentic praxis, between the Cartesian extremes of empirical myopia and abstract universalism. This median male sublimation, as opposed to over-confidence, gives us sufficient empathy and pause to spawn intellectual creativity. But within the inciting context of modernity, the pursuit of midtdasein for White males, was but a flicker that was extinguished when it was no longer required consolation against the absurdity of the Vietnam war.