Majorityrights Central > Category: Media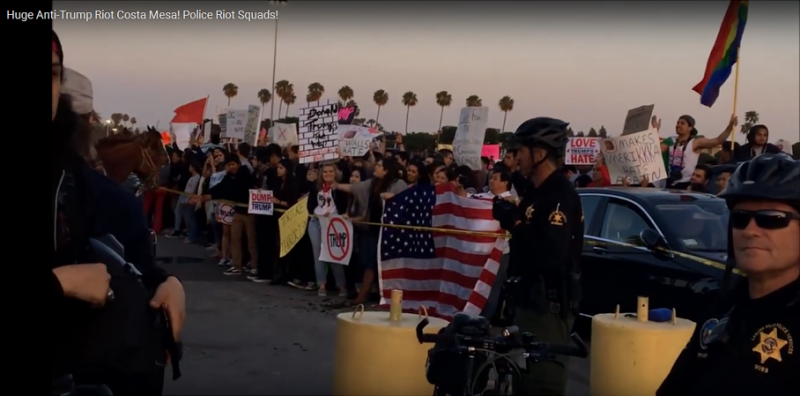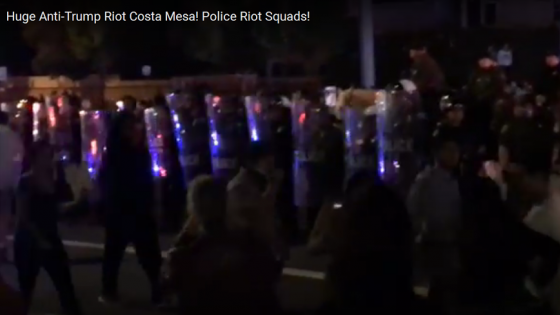 Huge anti-Trump protest by Mexican advocates at Costa Mesa, California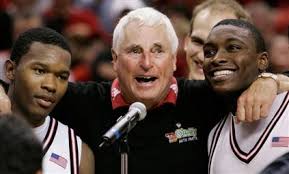 Bobby civic Knight endorses Trump: What the cuck?
Cuckservative and famous college basketball coach, Bobby Knight, is a typical Republican and a typical Trump supporter - i.e., a no-nonsense, civic "real man", one who would unite black and White in civic patriotism - a consummate disaster for EGI. However, there is hope in the kind of racial strife that might come about and be exploited of Trump's ascendancy.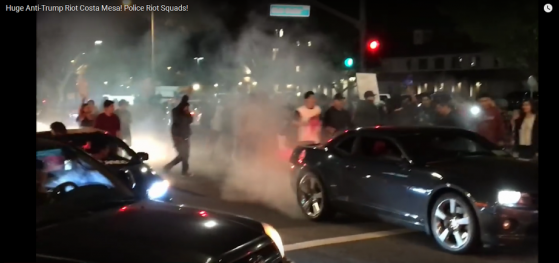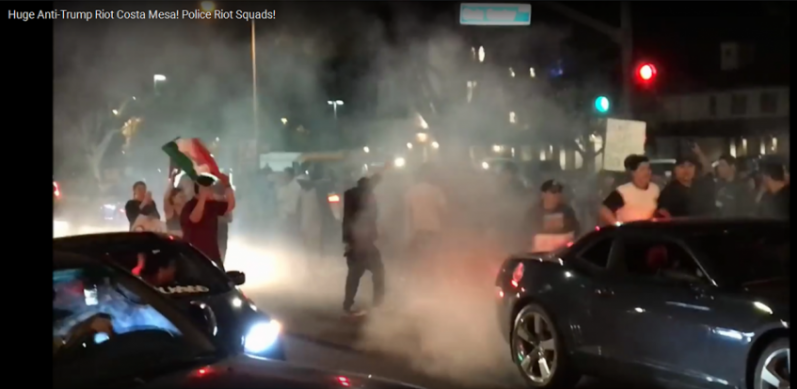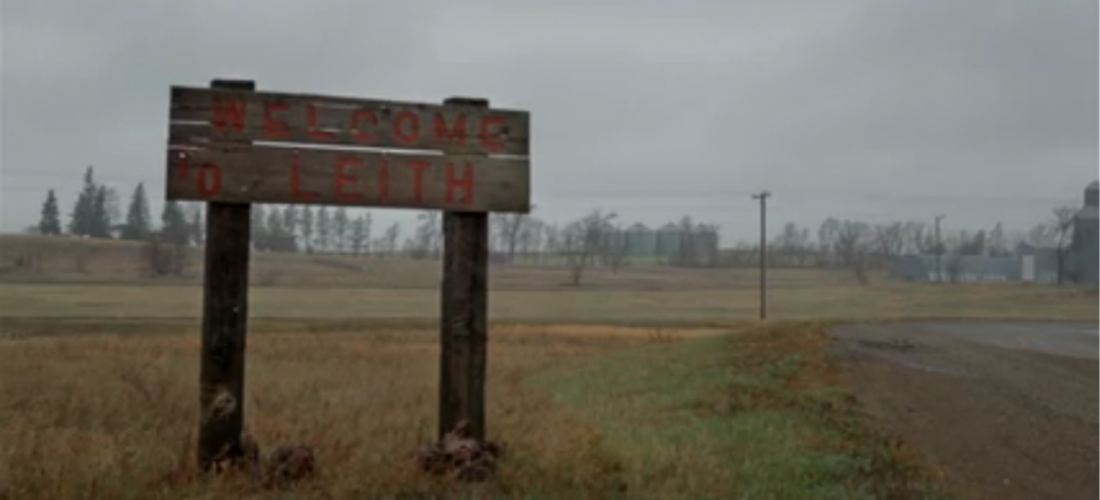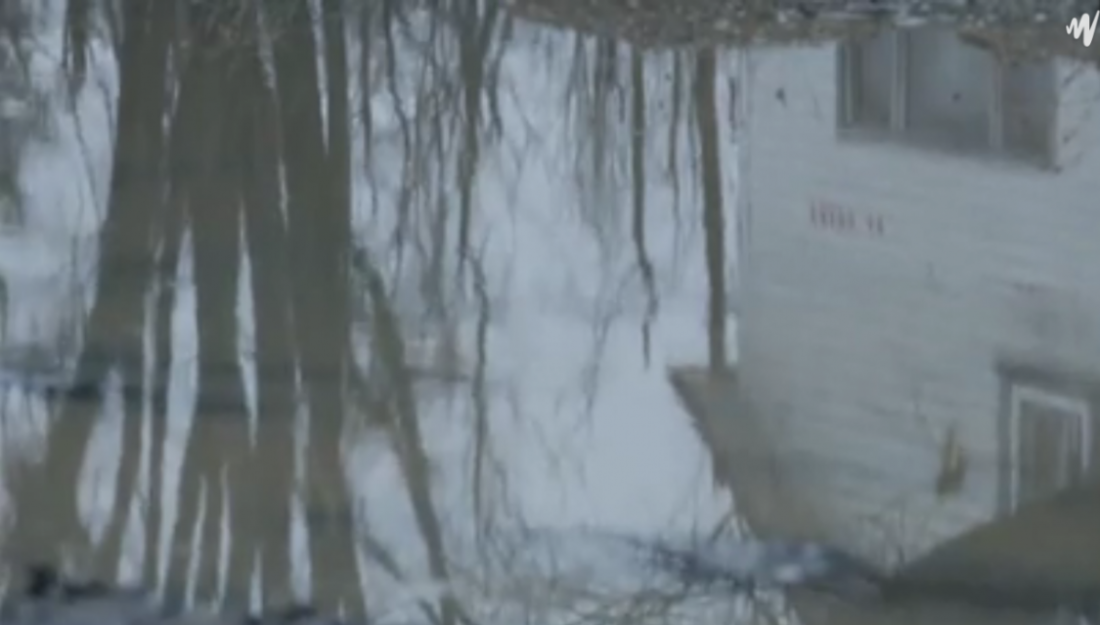 Besides capturing beautiful location shots, this documentary provides more insight and even some balance to the heretofore mainstream media portrayal of Craig Cobb's gambit to start a White preserve in tiny Leith, North Dakota. The bit of balance is surprising given that the production is coming from a perspective which is highly unsympathetic to Cobb and the White separatist cause.
1) The documentary does allow for Cobb to sneak-in the fundamentally legitimate argument that Whites should be able to establish separatism in order to preserve themselves.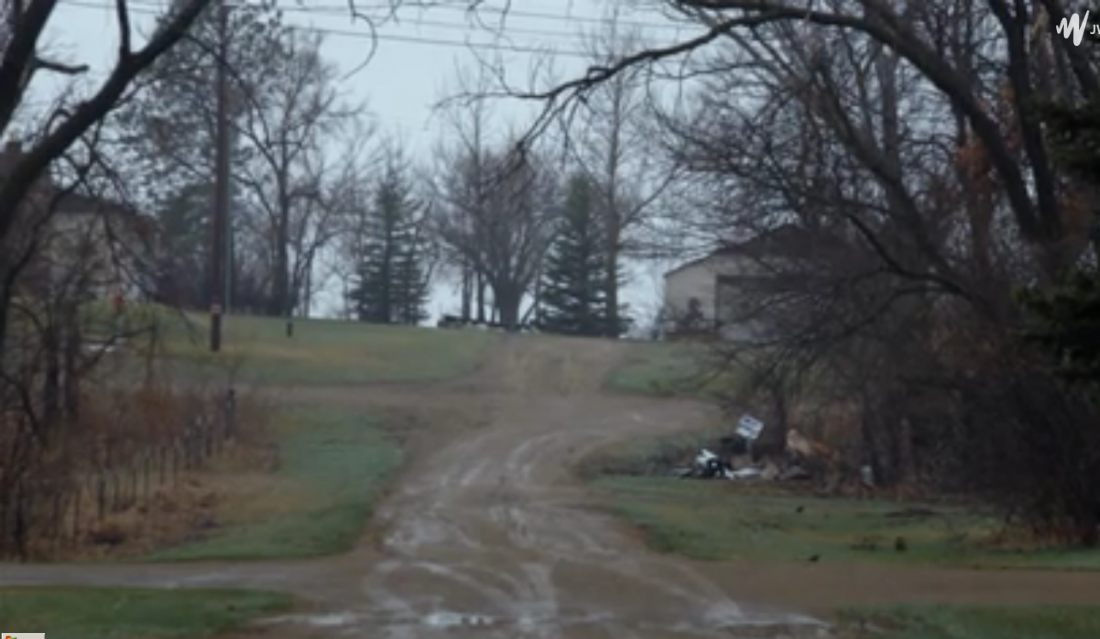 2) However, it takes advantage of a wrong turn that Cobb takes in separatist advocacy, and one that the demographic preponderance of American WN can be susceptible to, which is to associate White separatism with Nazism and its corollary of pursuing an antagonistic, literally supremacist, even "exterminationist" agenda. This willing association of WN with "NS" Germany stems from a false either/or regarding WWII, an either/or which maintains that there was simply a wrong and simply a right side in that conflict.
3) Stemming from a myopic reaction to Jewish sponsored liberalism in America and the frustration for unpopularity that will result of the "NS Germany simply right" response not being accepted (not even by many Whites who would be sympathetic to White separatism), the SPLC (Southern Poverty Law Center) has a rather easy task to demonstrate that Cobb is not just trying to build a separatist White community that can amenably coordinate with others.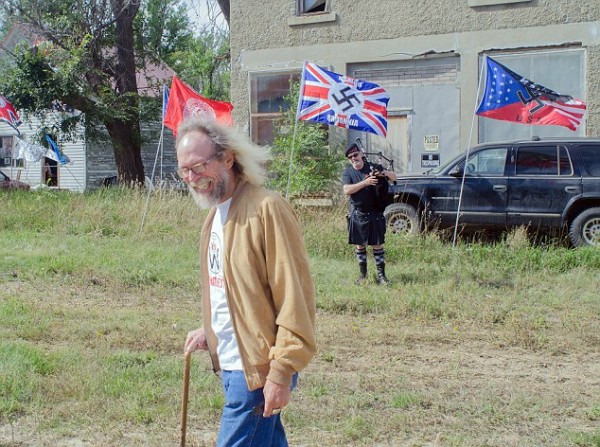 a) He invited-into Leith some of the most salient and provocative White advocates, purchasing property in Leith for Alex Linder, the NSM ("neo-Nazis") and Tom Metzger.
Linder of course couldn't be more brazen in his rhetoric, calling for the elimination of Jews and so on; the NSM couldn't be more flamboyant in their display, as they literally came into town bedecked in Nazi regalia, posting the like flags around Cobb's house in Leith, and unabashedly proclaiming their unanimity with "NS" ideology.
Metzger doesn't approve of such flamboyant and anachronistic tactics, but he has taken a position contrary to the PTB (powers that be) over the years, a position that the SPLC has tried to associate with senseless violence - despite his clear advice against that.
b) Along with the negative media reputation of these White exponents as embellished by the heretofore mainstream media and the SPLC, the SPLC begins to build a case to trace Cobb's associations with these figures, as they have been following them over the years in an effort to connect them to a history of violence with further implications.
- as in the case the SPLC brought and won against then California resident Metzger, who was found "vicariously responsible" through a tenuous association with a skinhead who killed a black in a spontaneous street fight in Oregon.
- Matt Hale, fellow in Cobb's religion -"Creativity" - was effectively set-up (by a wired-FBI informant who coaxed Hale to almost say that he approved of killing a judge) on charges of plotting to kill the judge who ruled against him in a patent case regarding the church logo and was sent to jail for 40 years. In connection with that bogus case, Cobb had published the address of the judge. Heidi Beirich (SPLC) admits that it is unknown whether that information aided and abetted the subsequent murder of two family members of that judge.
- VNN (Linder) associate and Cobb supporter, Frazier Glenn Miller, came unhinged one day and shot three people involved with the production of "To Kill a Mockingbird." This was after the Leith Fiasco was over and Cobb was driven out of town not to return; but with that, the SPLC et al. were able to argue more persuasively that there was a danger when he was in town; and with some Leith property still in the hands of White advocates that the danger loomed of these types coming to Leith again and coming unhinged.
It is already well known to the world that Cobb's case was not helped by his gun toting stroll with Kynan Dutton, a display compounded with verbal taunting of a neighbor. They were arrested for that and brought-up on charges of making terrorist threats.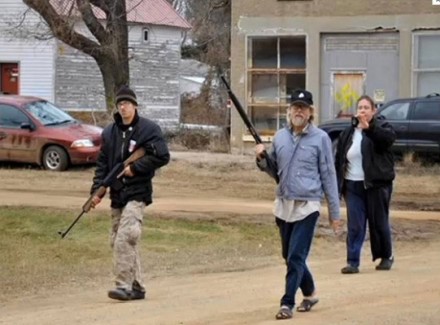 Further threatening gestures alleged to Cobb that the documentary makes known to people who'd not been riveted to the event's details, are that Cobb was apparently publishing the address, names and other information about family members of his neighbors - the Christian couple whom he antagonized in the gun stroll. While people of our sophistication might understand Christians are a part of a hostile world view, Cobb was not exercising necessary discretion with regard to their skill level - nor for their emotional latitude given that the man he was verbally antagonizing on line and in the end, in his gun toting walk, had a 17 year old daughter murdered in Washington prior to coming to Leith, North Dakota. But to make Cobb's indelicacy hardest to ignore, this man read online where Cobb was encouraging ex-convicts to come to Leith and telling them that, "now is the time to draw your sword."
Of course the context of Cobb's words and actions must be taken into account - these things will be given hostile framing by the SPLC in advice to the movie makers and this couple along with the other liberal town folk. But still, anyone who would tout Cobb as having aced as a fine PR man for WN is sorely mistaken.
...and there were people whom he could have won over - the documentary shows one Leith townsman who does not seem hostile to Cobb, saying that "people can believe what they want, I guess."
Additional new information, adding some balance and mitigating circumstance sympathetic to Cobb's perspective is noted in the film. Prior to the stroll, Cobb and Dutton's property had been vandalized; Dutton's car tires were slashed and the car was spray-painted with the words, "go home." Dutton's partner is also seen being confronted by a neighbor who drives up to her, apparently to intimidate her. Hence, there was some provocation from the other end and reason to perceive the need to defend themselves against their neighbors prior to their ill-fated stroll. And there are other indications that Cobb and Dutton were up against threats.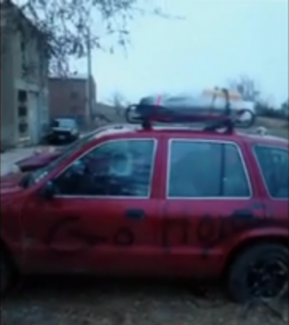 There is an irony in the suggestion that Cobb has a home.
These factors were in addition to all of the media hoopla and antagonism that had preceded, the "anti-racist" rallies and SPLC attention that was brought to bear against Cobb's initiatives in the town.
Another irony came about when the SPLC summoned go-to victim group coalitions to harangue the White separatist - WN circles note that the American Indian groups who were among those brought-into Leith to protest Cobb's effort to build a separate and sovereign territory based on his people's genetic kind had been bused there from reservations which are their exclusionary racial preserves.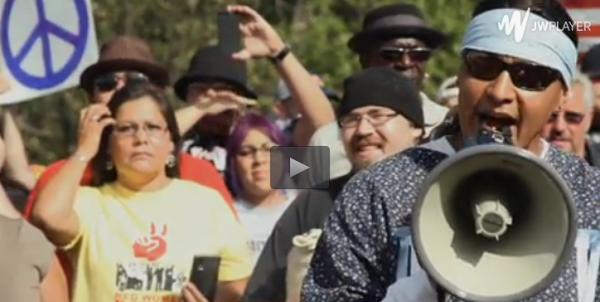 In addition to showing the counter-intimidation and vandalism by Cobb's neighbors, there was another bit of balance provided in the film, significantly against the case that Cobb was "terrorizing" people to where they felt in immanent danger.
A photographer named Gregory Bruce came on a moral high-horse from another North Dakota town to intervene in Leith. He not only made a special effort to thwart and document the thwarting of Cobb's plans, but he also boldly announced that neither he nor anybody else in town was afraid or threatened by Cobb. This bravado that Bruce horned-in with undermined the case for Cobb's threateningness and opened the way for Cobb to be granted a plea bargain.
Another mitigating factor to the charge of "terrorist threats" and the idea that the people of Leith considered themselves to be in immanent danger was that Cobb was never threatening to the interracial couple in Leith (Bobby and Cheryl Harper) nor to Bobby by himself. The documentary tried to make hay out of the DNA test given by the talk show (The Trishia Goddard Show that Cobb appeared-on with the interracial couple), "showing" that Cobb was 14 % black, but Cobb dismissed it graciously despite being publicly hoisted by the petard of his objectivism (Cobb is not 14% black by any reasonable metric).
While Cobb was imprisoned for his gun toting walk and threats, had a felony put on his record, can no longer legally posses fire arms and underwent significant costs, he did manage to mitigate his sentence by admitting his mistake and was freed; finally, the documentary showed some balance again, by interviewing legal counsel advising the audience that justice was served - and in terms of the relative circumstances of the Leith fiasco, it was a fairly just result.
Justice to the eminently legitimate and noble cause of White separatism, however, was not served; but that is largely due to Cobb's association with Nazism as it cut him off from broad support for what should be his absolutely legitimate goal of White sovereignty and survival; but with his "public relations" effort, he gave legitimacy instead to the worst antagonists to the cause of White survival and the separatism that is necessary to that end.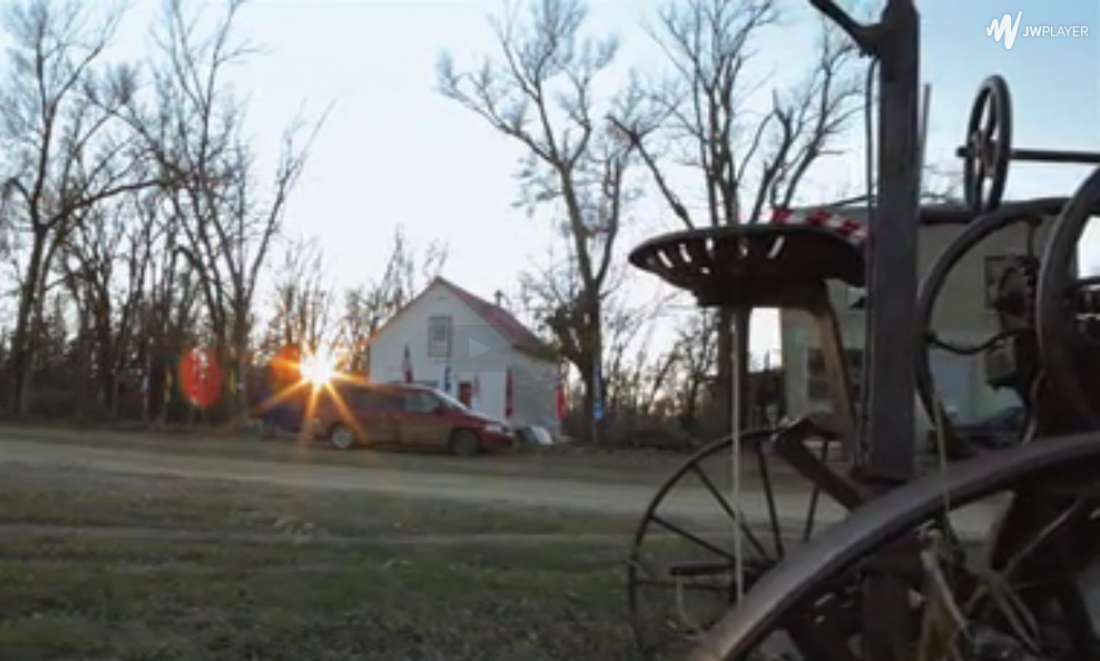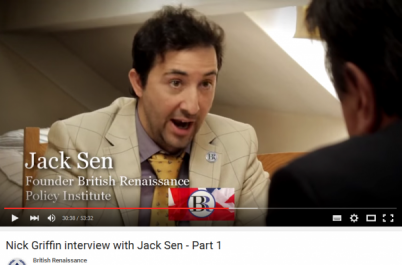 Senscreen
: "What are your thoughts regarding nationalists today [...] groups like National Action, even London Forum's Jez Turner? They seem quite fixated on the Jews to an extent that, it seems to be harming our efforts, I think." Nick Griffin: "Yes, I think it does."
Particularly as I was the instigator of the original phase of skepticism with regard to "Giacomo Vallone", with critical remarks in regard to the positions he espoused in an interview with "Dana Antiochus" at Renegade Broadcasting, it is relevant to weigh-in on this matter. While that exchange quickly exposed him in a lowly and amateurish sock-puppetting effort at dividing Europeans against each other, the combination of that amateurishness and the obvious anti-racial nature of his position caused me to not take him, or his associated "European Knights Project", too seriously. Still, his motives were of the worst kind. It has more serious implications as that project has germinated into controversial engagement with prominent ranks of White advocacy.
Is he the same person as Jack Sen? Well, both Sen and Vallone are associated with the European Knights Project. That's enough for me to dismiss them both. That is why I will only belatedly confirm together with you as to whether or not it is indeed the case that they are one and the same; though a cursory comparison of Sen and Vallone discussions seem to indicate one identity, we know enough about both of them already to dismiss them.
My run-in with Giacomo Vallone wasn't the first time that I had to take serious issue with a guest at another network - I took issue with Mark Dyal at Counter-Currents, and I still believe that I was right to do that as well: The thanks I got for that was being banned from Counter-Currents (oh well). Mark Dyal showed up as a guest of Dana Antiochus with the same kind of bullshit and I had another run-in with him there: Renegade should have appreciated that bit of critique also. However, I've also had reservations about Dana Antiochus - though I might be unfair to him. While I tried to be friends with Renegade, as you'll see, they turned out to be too right-wing in the end.
I tell you this - that Metzger is right about right-wingers.
They are disingenuous and/or naive and their tentosphere is always ripe for infiltration.
Anyway, the scandal in the tentosphere now is not only to see Giacomo Vallone as a fraud who has made his way into conversation with White Nationalism, but that he's actually the same person as Jack Sen - also having made his way into conversation with WN.
I was repulsed by Giacomo Vallone for a number of reasons from the onset, but he and his "European Knights Project" not only managed to get interviews with Renegade et al., but notably with Professor MacDonald. MacDonald is a bit too open to those with advanced academic pedigrees (Vallone claims to have graduated Princeton) and demeanor and a bit too closed to those without that. But that's another matter and not a major point here; MacDonald is a wonderful scholar despite sometimes not being the best judge of character.
In general, it is right-wingishness and desperation for social prosthesis to compensate for their anti-social positions that creates this vulnerability; a tentosphere trap that Jews maintain - a key objective being to keep us as right-wingers and "THE Left" as the enemy.
Now then, I was a bit skeptical (and couldn't be bothered since he is out of the ballpark) about the possibility that Vallone was the same person as Sen. Nevertheless, I already had sufficient evidence that Vallone and The European Knights Project are bad news: promoting civic nationalism, promoting black and mixed race people (e.g., "part black people are OK") and for some reason, inciting strident hatred between Germans and Poles; and apparently anybody and Poles; not only that, but using sock-puppets to instigate that divisiveness.
There was no reason to doubt that his dealings with White Nationalism were disingenuous and it was disappointing that MacDonald, et al., would entertain him. Mike Delaney also spoke with Vallone not long ago - an interview posted by Anglin - but these latter two are middle brow right-wingers, so their rubbing elbows with Vallone did not pique my attention in the sense that one of "ours" was being infiltrated. I would be quite happy for the Daily Stormer to crash and burn. It deserves to.
Then Jack Sen came onto the radar screen of WN, appearing at Jez Turner's London Forum and on Kevin MacDonald's site. These are people that I like, even if their right-wingishness causes them problems. I even posted the talk Sen gave to London Forum here at Majorityrights - it was about UKIP being controlled opposition, infiltrated by Jewish interests and so on. That didn't raise red flags for me - if he, KM and Jez suddenly liked each other, it seemed that he might indeed be a guy coming to his senses. What was curious, however, was his association with The European Knights Project, and Vallone, as I already knew that they were colossal bullshit.
Still, I'm not regularly following the goings-on of every right-winger as I already have their perfidy conceptually circumscribed. I might look at what they are up to, as they are engaged on the same turf, consider what is useful and reject what is not; but I'm not letting them dictate my terms, any more than I'd let Jews do it. So, if they want to rub elbows with Giacomo Vallone and the European Knights Project, it's their ship that's going down. I advise White advocates not to be right-wingers, but that's all I can do. KM, Greg Johnson and the rest of those among what I've taken to calling the tentosphere have tended to double-down in their position that "The Left" is the enemy.
Matt Heimbach is also cooperating with Sen and The European Knights Project - it seems as if there might be a corollary there, probably unbeknownst to Heimbach, to his being banned from The U.K. Sen was so disappointed about the ban?
Coming back to the show that has taken center ring for now, it is clear that "Giacomo Vallone" is bad news, but is he also the same person as Jack Sen? That really would be something as we will see in a moment by some of the implications.
But even if they are not the same person, the very fact that Sen would be associated with Vallone and the The European Knights Project is damning enough.
Lets set out the thread beneath the 2013 interview of Giacomo Vallone by Dana Antiochus at Renegade.
If it's Jack Sen doing this sock puppetry then that really would be something. We'll come to what Jack Sen might be up to after I set out this thread where I started the fight which initiated the awareness that Giacomo Vallone might be something more negative than just an ignorant newby. I begin with the first comment and before long, you'll see what will be shown to be Vallone using sock puppets to instigate German-Polish animus.
Renegade, Dana Antiochus interviews Giacomo Vallone, 14 Oct 2013

Comments

DanielS
2 years 5 months ago

Giacomo Vallone's remarks are not only tactless to the cause of mutual cooperation of European nationalism, but wrong..

Press Start
In the run up to the speech that Donald Trump was going to make at AIPAC, lots of 'prominent white nationalist movement figures' started making extremely arrogant statements about how they believe that Donald Trump is only pretending to support the Jews by deliberately attending a place where politicians go to be lobbied by Jews while being supported by Jews at every turn.
At Majorityrights we have done everything to try to highlight the fact that placing stock in Donald Trump is completely irrational and continues to be irrational.
It's plainly obvious that white nationalists of any sort have exactly zero capability to influence Donald Trump's campaign, because Donald Trump is not a white nationalist and does not accept campaign donations from white nationalist groups. Donald Trump is saying things that he thinks will convince the various contradictory segments of the Republican Party voting base to imagine that he empathises with them while they wait with bated breath to see what he'll say next, so that they can write yet another breathless article on how the Trump train 'cannot be stopped'. It should be obvious.
Attaching themselves to a political candidate like Donald Trump, and running articles that praise him for an entire electoral season, even though they know that they have no means through which they can control him, is a bad idea which yeilds predictably bad results.
You are pretty bad at this game
Various venues and groups, for example Radix Journal, The Occidental Observer, the Daily Stormer, David Duke dot com, The Right Stuff, and American Renaissance all refused to use Occam's Razor, and instead have been continually coming up with ever more fanciful explanations about how all of this is supposedly Donald Trump's cunning 57-dimensional chess game.
Yesterday, Trump went on CNN with Wolf Blitzer and once again disavowed those who he refers to as 'the antisemites', by saying that he "can't imagine" why antisemites would want to support him, and that he has "always condemned" such persons. He also added that he is "the least racist person you'll ever meet."
Indeed, most sensible ethno-nationalists and antisemites should be unable to support a person who within 90 minutes of making those statements in the CNN interview with Wolf Blitzer, would go on to utter the following words in a room packed full of cheering Jews on international television:
TIME / Donald Trump, 'Read Donald Trump's Speech to AIPAC', 21 Mar 2016:

I love the people in this room. I love Israel. I love Israel. I've been with Israel so long in terms of I've received some of my greatest honors from Israel, my father before me, incredible. My daughter, Ivanka, is about to have a beautiful Jewish baby.

(CHEERS, APPLAUSE)

In fact, it could be happening right now, which would be very nice as far as I'm concerned.

(LAUGHTER)
The Jewish baby's head could've been exiting Ivanka Trump's vagina in that very moment, and Donald Trump wanted to make sure that the audience understood the implications of that. That was just after Trump had quite predictably reversed his fake 'neutrality' position, voicing his true positon of total unwavering support for Israel.
But I know, I know, let me guess, Trump-fans. You all will say that everything that happened at AIPAC was 'deep cover', and that it is a 'strategic deep cover' Jewish baby that he's getting all enthusiastic about, right?
No matter what Trump does, someone is always going to come out and implausibly claim that it's either 'a deep strategy' or 'an accident'.
Those bazookas that the red team is firing at your blue team tanks? I guess it's part of a 'deep strategy', the red team is only pretending to destroy those units, they are only pretending to be the red team, right? Well, maybe, if you ignore the minor problem of those little blue units actually being destroyed in reality.
But blithely ignoring reality is obviously what being a Trump-fan is all about.
Here's an example of the Trump-worshipping Daily Stormer trying to spin its way out of acknowledging reality:
Daily Stormer / Andrew Anglin, 'Regarding Donald Trump's AIPAC Speech', 22 Mar 2016:

Okay, guys. Here's the deal: in order to get elected, Donald Trump has to say nice things about Israel.

That is simply the fact of the matter. The Jews have created a situation where the overwhelming majority of Christians in this country believe in bizarre science fiction fantasy about the nature of the terrorist Jew state, and if they view someone as hostile to it, they won't vote for them.

So the options are:

a) call out the Jews, have zero chance of winning, and

b) say nice things about Israel, and have a shot at getting in.

[...]

I cringed like you all cringed. But these are the facts of life. The Jews have put us down so deep, the climb back up involves a bit of unpleasantness.

Remember: these were just words.
They were just words, according to Anglin! How about a flesh and blood Jewish baby which is literally inside of Ivanka Trump's womb? Is it really 'just words'? Or is it words which are describing things which have occurred in actual reality?
Here's another flesh and blood example, the flesh and blood of Michael Cohen:
Jewish Daily Forward, 'Meet Michael Cohen, Donald Trump's Jewish Wingman', 20 Jul 2015:

[...]

Cohen, who is Jewish, has been Trump's most loyal ally for nearly a decade, standing up for the real estate mogul in the media and filing lawsuits when Trump perceives he's been wronged. A 2011 ABC News profile reported that within The Trump Organization he's called the boss's "pit bull."

"If you do something wrong, I'm going to come at you, grab you by the neck and I'm not going to let you go until I'm finished," Cohen, now 48, told the TV network.

To wit: When New York State Attorney General Eric Schneiderman filed a fraud suit against Trump's for-profit college in 2013, Cohen threatened Trump's vengeance: "The damage to the attorney general is going to be very significant," Cohen told The New Yorker. "So significant that he will possibly have to resign." (Schneiderman has not resigned. The case is ongoing.)

And in February 2011, when Trump was mulling a 2012 presidential run, Cohen twisted himself in knots to defend Trump's newfound opposition to abortion, telling National Journal, "People change their positions all the time, the way they change their wives." (Trump has changed his, twice.)

Cohen, who did not respond to requests to be interviewed for this story, has been tied to Trump since at least February 2007, when the New York Post reported that he had been snapping up apartments at Trump's properties like a hoarder at a flea market. He owned two at the time, was buying two more, and had talked his parents and his wife's parents into buying another four between them.

"Michael Cohen has a great insight into the real estate market," Trump told the Post at the time. "In short, he's a very smart person."

Cohen was a partner at the law firm Phillips Nizer at the time of the Post story, but he joined The Trump Organization three months later as an executive vice president and as Trump's special counsel, according to Cohen's LinkedIn page. No word on whether he's bought more Trump apartments since then.

Cohen himself is something of a cipher. We know from the 2011 ABC profile that he grew up on Long Island and that his father is a Holocaust survivor. A Democrat, Cohen voted for Barack Obama in 2008 and volunteered for former Massachusetts governor Michael Dukakis's presidential campaign in 1988. (Cohen told ABC in 2011 that over time he grew disappointed with Obama.) He favors Dolce & Gabbana and Hermes, and once went sailing off Cape Cod with Ted Kennedy.

The real estate newspaper The Real Deal reported in February that Cohen had made a New York real estate play of his own, buying a $58 million rental apartment building on Manhattan's Upper East Side from Israeli-born developer Ofer Yardeni.

Beyond those spare, if colorful, details, Cohen's entire public profile is entangled in the Trump galaxy. He's a member of the board of the Eric Trump Foundation, a children's health charity named for Donald Trump's 31-year-old son. He was chief operations officer of Affliction, a mixed martial arts promotion partially owned by Trump. And in 2011, during Trump's last flirtation with presidential politics, it was Cohen who led the charge.

Along with Stewart Rahr, the 68-year-old Jewish drug distribution billionaire who calls himself "Stewie Rah Rah Number One King of All Fun," Cohen created a website in early 2011 called "Should Trump Run?" and visited Iowa in a private jet with Trump's name on the side to discuss a potential Trump candidacy. A Ron Paul backer charged that Cohen and Trump were breaking campaign finance laws by taking the trip without filing disclosures with the Federal Elections Commission. (The FEC eventually found that no law had been broken, as Trump never actually became a candidate.)

This time around, Cohen has fully embraced his attack dog role within the Trump apparatus. During the contentious morning interview with Chris Cuomo, Cohen was relentless in defending his boss.

"You're making the same problem [Trump] is, which is odd, because you're here to kind of clean it up for him," Cuomo said. "He shouldn't have said they're rapists, they're this, they're drug dealers, and some are good people. He shouldn't have said it. True or false?"

"No, I disagree," Cohen said, speaking in a voice that sounds like Trump's, but with the volume turned down from 11 to around 7. "I really believe that Mr. Trump was making his voice heard."

As Cuomo grew increasingly frustrated, Cohen refused to back off. "It was wrong, and you haven't admitted that yet," Cuomo said.

"And I will not," Cohen said as the interview ended.
They could also say that 'Cohen' is 'just a word', but it's a word that actually does have an ominous real-world meaning.
But I guess when reality becomes inconvenient for Trump's movement fans, the words that are used to describe that reality also become inconvenient for Trump's movement fans, and then those words are suddenly referred to as 'mere words' whose actual meaning they think should be disregarded and replaced with various fictions.
Let's dispel these fictions
Both David Duke and Kevin MacDonald, among others, have been giving little open letter style warnings to Donald Trump about how it's 'useless' for him to attend AIPAC and make speeches, and how he needs to beware of the Jewish lobby.
As though Donald Trump is even listening to them, and as though Donald Trump—a person who has spent his entire career in the company of Jews and whose presidential campaign is presently packed full of Jews—somehow doesn't know what he's doing.
Let's dispel this fiction once and for all that Donald Trump 'doesn't know what he's doing'. He knows exactly what he's doing. He's undertaking a systematic effort to harness the disparate strands of discontent among America's white working class so that he can funnel all the resulting activism back into the Jewish-owned straitjacket which binds the Republican Party political apparatus.

The horror won't end
It must be really difficult for Alt-Right 'Big Tent' proponents these days, especially since they declared war against reality and reality is systematically thrashing them.
Increasingly miserable Donald Trump supporters in the Alt-Right Big Tent may have been wondering whether Trump was going to take Fox News up on their idea for another debate that was supposed to happen next week between himself, John Kasich, and Ted Cruz.
Donald Trump believes that this would clash with his busy schedule:
The Hill, 'Insider: Trump to skip GOP debate for pro-Israel conference', 15 Mar 2016 (emphasis added):

Donald Trump will miss the final Republican presidential debate to address a major pro-Israel lobbying organization instead, according to an insider.

"Hearing that Trump secured a Monday night speaking slot at AIPAC conf. in D.C," tweeted Noah Pollak, executive director of the Emergency Committee for Israel, referencing the American Israel Public Affairs Committee.

"Also happening that night: [the] Republican debate in Salt Lake City," he added, alluding to the 13th GOP presidential contest on March 21.

[...]
That Republican debate in Salt Lake City? Apparently it's not happening after all:
The Hill, 'Fox News cancels GOP debate after Trump backs out', 16 Mar 2016 (emphasis added):

Fox News is canceling next week's Republican presidential debate in Salt Lake City, Utah, after front-runner Donald Trump publicly backed out early Wednesday, followed by John Kasich.

"Ted Cruz has expressed a willingness to debate Trump or Kasich – or both. But obviously, there needs to be more than one participant," Fox executive vice president Michael Clemente said in a statement.

Trump announced early Wednesday that he would not show up for the debate, saying there have been "enough" debates and noting he'd be speaking at a pro-Jewish rally on Monday.

Instead of appearing at the debate, Trump said he would be making a "major speech" at the American Israel Public Affairs Committee (AIPAC) conference, he announced Wednesday on "Fox and Friends."

[...]
So basically, Fox News called for a television debate, and asked Donald Trump if he'd like to attend it. Trump declined, because he has what he perceives as better things to do already on his schedule, things such as kissing the backsides of the mendacious Jews at AIPAC.
No doubt, all television cameras will follow Donald Trump to AIPAC, because that's where the ratings are, and then all of the people who have been enthusiastically promoting Donald Trump will get to see how many cringe-worthy pro-Israeli and pro-Jewish statements he can rattle off within the time that he has there.
Option one: Speaking bitterness
When Donald Trump first started his incoherent campaign, he created a space for 'politically incorrect' discussions in the public space.
The appearance of that space could have potentially been harnessed by American ethno-nationalist advocates and channelled away from Trump and toward ethno-nationalist causes. This could have been accomplished through sending people to Trump rallies to look for people who could be converted and drawn into ethno-nationalist activism, distributing flyers, speaking bitterness or consciousness raising, and so on. To accomplish that, ethno-nationalists in the United States would have needed to draw a hard line between themselves and Trump's campaign, and would have needed to walk parallel to his campaign while simulataneously criticising it.
The opportunity to do this was completely squandered by them.
Option two: Being an idiot
Instead of doing that, Alt-Right players in actual reality chose to simply attach themselves to the Donald Trump campaign, make tweets on his behalf, act as an independent public relations arm for him, all while not challenging him on any of the big problems of his campaign.
They also chose to tell themselves nice stories about how everything that is wrong with Donald Trump is all part of some kind of 57-dimensional chess game. Trump's daughter literally married to a Jew and incubating heirs for the Jew? Ivanka Trump's womb is engaged in 57-dimensional chess, apparently, if Big Tenters are to be believed. Her womb is really complex and dynamic. Trump flip-flopping on the second amendment? It was 'a different time' back when he supported the so-called 'Assault' Weapons Ban, so that too is portrayed as 57-dimensional chess. Promises to support Israel stronger and harder than any candidate in the GOP? Chess again, supposedly. Literally has Jews as his advisers and lawyers? Allegedly it's chess again. Insipidly idiotic protectionist anti-trade policies and tariffs? More excuses about how it's about 'fair' trade, whatever that even means. Also, 'chess'.
Cuck
It was almost like the Alt-Right Big Tent wanted to become Donald Trump's girlfriend. And yet Donald Trump was never interested in that, and has never even so much as acknowledged them by name, because he's too busy cuddling with the Jews. You know, those people who he's been rubbing shoulders with his whole life because his career was launched in real estate development in New York City.
A key example of this is when someone like David Duke gives his support to Trump, and then Trump reacts by pretending not to know who Duke is, followed by all of the pro-Jewish pandering proceeding ahead full steam as before. Another example would be Kevin MacDonald saying that Donald Trump basically 'knows exactly what he is doing' as though some kind of chess game is going on, and then Donald Trump is meanwhile literally allowing Ivanka Trump to marry into Jewish bloodlines.
It's in moments like that, when one can imagine that Donald Trump leans in close to the ear of people like Duke, or MacDonald, and softly whispers a single word: "Cuck".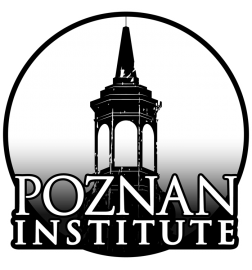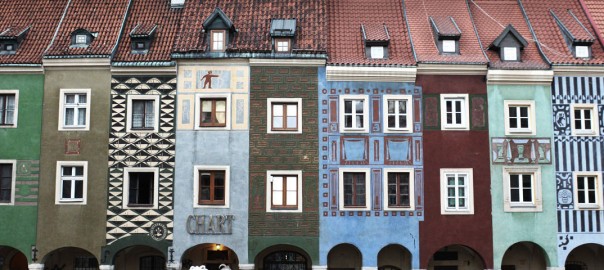 "The Poznan Institute" - A Middle Eastern Attempt to Defraud European Identity and Birthright of Genetic Capital
...by Promoting R Selection Tactics for Foreign Interlopers Under the Banner of European Identity.

As follow up to Kumiko's and my own articles prompted by disputes in regard to Roosh V's interloping on Ethno-national turf, I was compelled to look a bit more carefully upon "The Gamers/ P.U.A." infiltration of the Alternative Right Tentosphere. But I only had to look a small bit more carefully to be confronted very close to home by its facilitation of R selection strategies in these K selection habitats.
The reason I had not become immediately aware of the attack on this front, so close to home, is that I am not particularly interested in "Game" and "P.U.A." I have learned about myself and my nature through my dating experience and reflection thereupon that there are important differences in my motives as opposed to what is being promoted in what might be called popular philosophy - such as P.U.A. My point in "dating around" wasn't at all to screw as many women as possible - quite the opposite. What did I know about them? I cared whether they cared about themselves, their people and I, of course. Thus, while I might have been "intellectually promiscuous" in order to get and give feedback surrounding the well-being of our people and culture, it was not remotely my goal to merely go through women's defenses in order to discard them and cultural differences. Again, quite the opposite, it was more my motive to help them build-up defenses for their sake and ours as Europeans. I was intellectually promiscuous but otherwise careful because where I sought a partner, it was to be - a - partner who was appropriate to me and thought very much like me - as an ethnonationalist. In regard to the other women the I dated along the way, the primary objective was talking - that is, achieving political alignment to what would now commonly be called ethno-nationalist terms. In a word, I was acting in accordance with my European evolution as a K Selector. That is in marked contrast to Roosh V. and the R selection strategies that he is promoting.
So far removed from European mentality is Roosh V. that he was honestly surprised when a BBC interviewer responded that he "had not", when Roosh asked, "haven't you ever had sex with a woman who was drunk and asleep"? Roosh honestly presumed that the answer of his interlocutor would have been "yes, of course", he'd done that.
By way of contrast, not only am I capable of sleeping - just sleeping - with a woman; but especially if I do not know her well, of course I'd prefer that, and to part ways as we might, on friendly terms rather than to screw around with someone whom I do not know.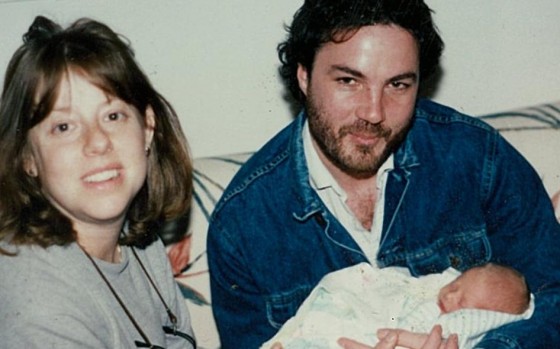 In further distinction of a caring European mentality: Not only would I not even try to sleep with this woman - let alone take advantage - but I went so far as to defy her psychiatrist's advice that she not have children and encouraged her to have this child with her husband.
Some object as Roosh himself objects to ask why people are making such a big deal about him, when there are these invaders and rapists all over Europe. Well, we do make a big deal about that as ethno-nationalists. However, as a common topic, he provides not only a ready illustration of their mentality, but also occasion to "make common" (etymology of communication) the understanding of it and the insidious means by which it would infiltrate. Witness now "The Poznan Institute." Having moved on from the P.U.A. / Game angle of infiltrating White genetic pools, he presents himself as only more completely one of a universal "We" - "neo-masculinity and patriarchy" camouflaged under the rubric of an ancient European city.
Poznań was founded by Polanie, the tribe from whom Poland has its name. The word "Poznań" comes from the Polish phrase "to make acquaintance" - because legend had it that the original Polish man, "Lech", the original Russian man, "Rus" and the original Czech man "Czech" met here, came to accord and then the latter two went on to establish their kingdoms in what are now their respective territories; while "Lech" nested in Gniezno (Polish for "nest") next to Poznań - which was in fact, the first capital of Poland. A percentage of Germans eventually settled in Poznań as well, largely encouraged to help build the city. For reasons similar as The U.S., Poland was weakened by incorporating Enlightenment principles in its (second ever, after The U.S.) Constitution. This left it susceptible to the territorial aggrandizement of Friedrich The Great and the Partition which erased Polish existence from the map for 123 years - from the 1790's to 1919 - when Józef Piłsudski led the Wielkopolska uprising to re-take Poznań on behalf of the Poles and the newly reforming Poland. It was audacious, it was brave, it was heroic, it was historically justified.
What fraction the man is Roosh V compared to Józef Piłsudski? How dare Roosh claim the name and the straight forward imagery of Poznań to drape himself - Roosh V - and his foreign agenda?
Roosh V. and his agenda are so alien and superficial to Native European interests that he was not on my radar. I was not interested.
Perhaps I should have noticed this long ago, but the truth is that until recently I had not paid much attention to Roosh. One commentator in a prior thread mentioned that he has presumed to situate himself in Poznań, Poland. Though I'd never seen him around, I had no reason to doubt it. Nevertheless, when looking into the matter, not only did I find that he is in Poznań, but I was surprised to find just how comfortable Roosh intends to make himself in Poznań.
Middle Easterners apparently share with blacks a brazen presumptuousness to make themselves at home among other peoples and in other people's homelands.
With that, he has this new "neo-masculinity" venue which he calls "The Poznan Institute":
Of "The Poznan Institute", he says:
Poznan Institute will serve as a reference archive for the neomasculinity platform, providing a central resource that explains the ideology in depth. Since neomasculine articles and videos are appearing in different locations across the internet, creating Poznan Institute ensures that none of those materials get lost with time.
First, a little background about some of the stuff that he intends to bring to Poznań and encourage among visitors here.
These are some scenes that Roosh looks upon approvingly from bars in Virginia, USA.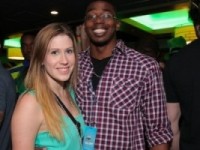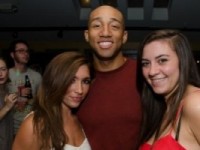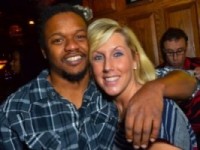 Here is the kind of European gene pool that he hopes to seize upon. This one in Iceland.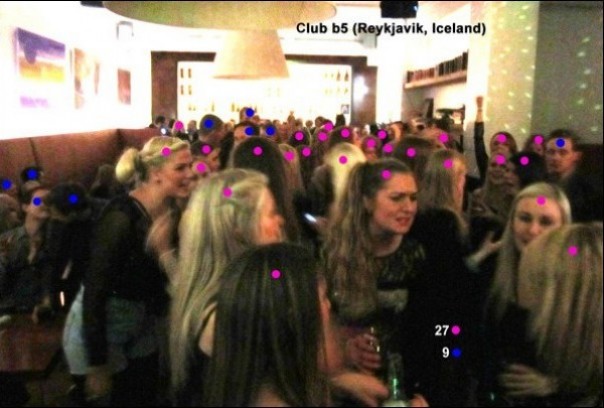 Pink dots signify targets.
Roosh V. has written several sex tourism and P.U.A. strategy guides. Bang Poland is one of them -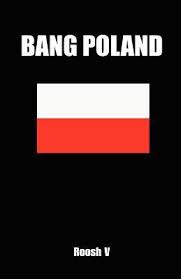 ...she kept saying, "No, no." I was so turned on by her beauty and petite figure that I told myself she's not walking out my door without getting fucked. At that moment I accepted the idea of getting locked up in a Polish prison to make it happen. She tried to go down on me but her mouth was too small. [...] I put on a condom, lubed up, and finally got her consent to put it in. The best way to visualize our lovemaking is an elephant mounting a kitten. My dick was half the thickness of her neck. I put her on her stomach and went deep, pounding her pussy like a pedophile.
Moving on to The BBC story that finds him in Poznań -
In December, The BBC aired a feature about Roosh: "Men at War." It starts by covering a Roosh seminar in England.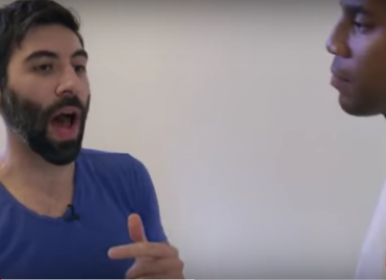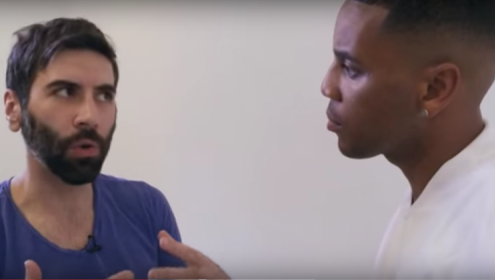 Mouth-big-enough talking to BBC interviewer prior to lecturing "a room full of men who are excited about what they are about to hear.. [so too is The BBC excited and waiting with a big enough mouth]."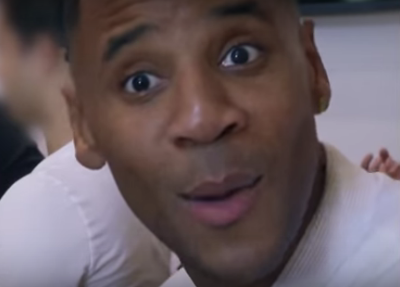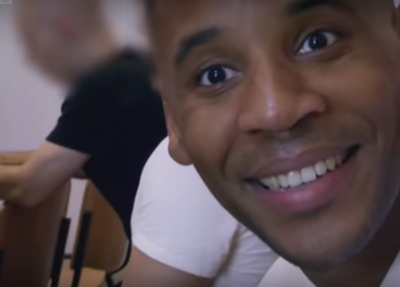 BBC reporter taking interest from the genetic interest of BBC
One of the attendees describes the meeting as having "a broad spectrum in terms of race and background."
......"look here" he says, "people are mixing together, and very few of them have met one another before."
Next, in order to keep up with Roosh, the BBC have to track him down for an interview in Poznań, Poland:
The BBC flies there to find out what Roosh is up to…
On the basis of the BBC interview, here is what is discernible about Roosh's living circumstances in Poznań.
"Roosh moved to Poznań a year ago"...

"..a small university town full of female students."
He had scurried back from Canada after having been met with popular protest and official denunciation there. "I've been back for only about 5 days. I'm still recovering from the drama," Roosh will go on to say in The BBC interview - which would place it in August, 2015..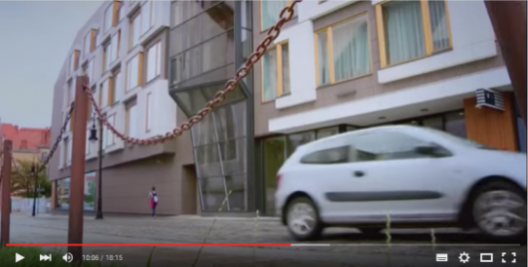 BBC is in Hotel Puro, located at corner ul. Stawna, Żydowska, Wroniecka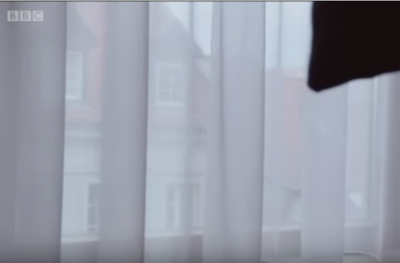 ul. Żydowska is outside of the BBC's hotel window
Before the BBC meets with Roosh,
"it's time for a refresher course."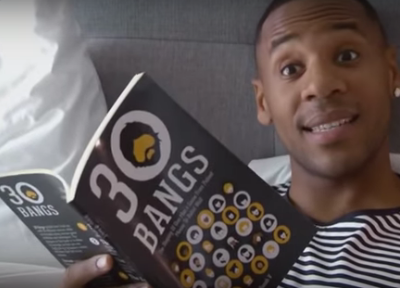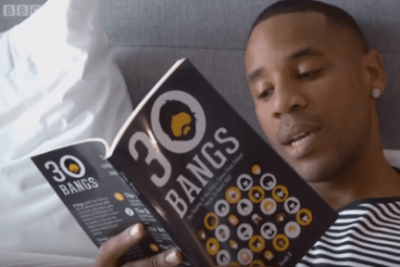 "It took at least 30 repetitions of no, Roosh, no,
until she allowed my penis to enter her vagina….
no meas no until it means yes."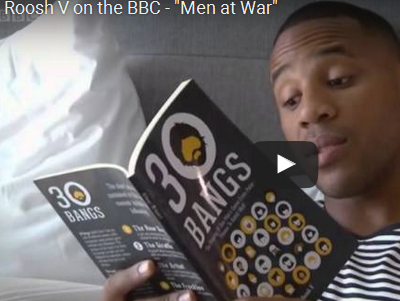 A clip of Roosh's is spliced in, as he narrates,
"I go to the supermarket to be a pervert,
to film that girl's ass and another girl's ass"..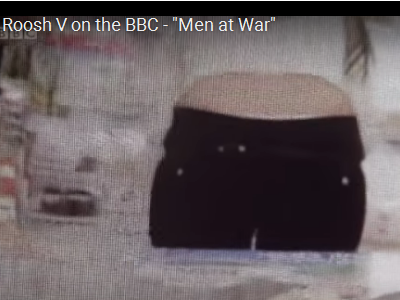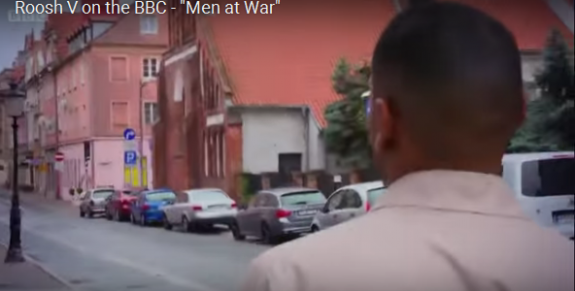 Here the BBC is making his way from the hotel and down ul. Wroniecka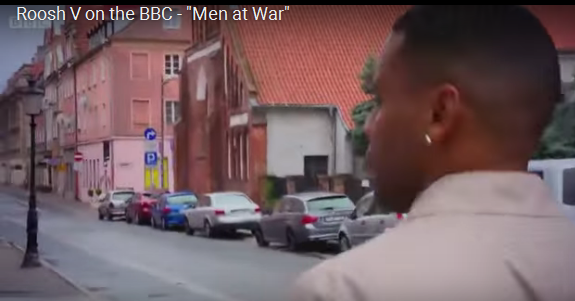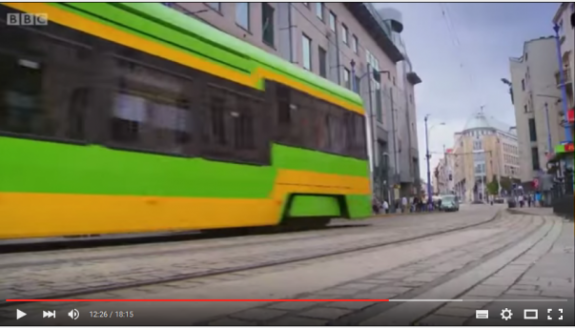 He moves through to the other side of the Old Market, directly across, at the end of ul. Wrocławska,
just a few minutes away..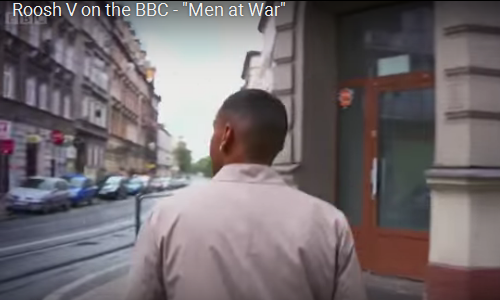 Here the BBC is on ul Strzelecka, another few blocks beyond,
making his way to meet Roosh in his apartment nearby.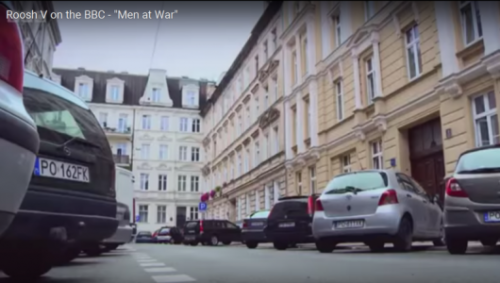 The very last moment of the BBC clip shows this scene,
which they apparently propose as the location of his apartment - ul. Kopernika
Here is what the BBC proposes to be a close-up location shot of his apartment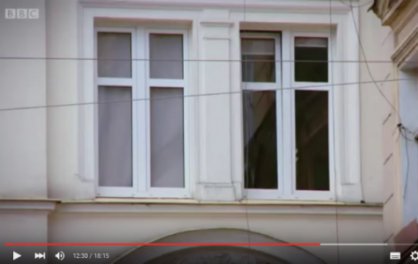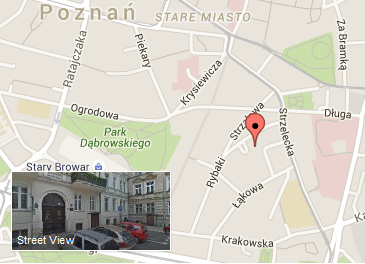 Google Maps confirmation of that place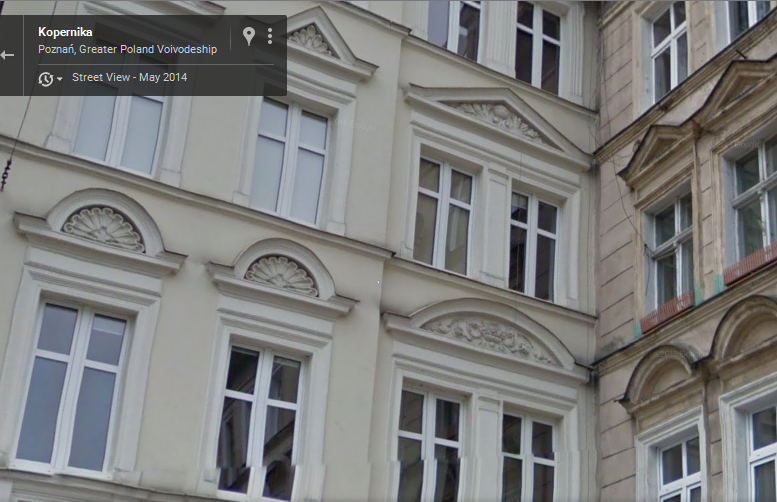 Google image confirmation of the proposed location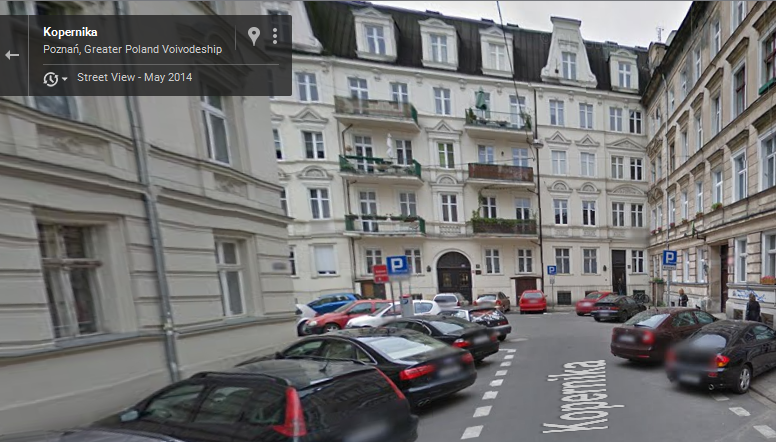 What they propose to be his apartment street entrance should be that brown entranceway with the semi-circle top at the end of the street
Alex Linder interviewed (try not to let the Australian accent of his interviewer bother you).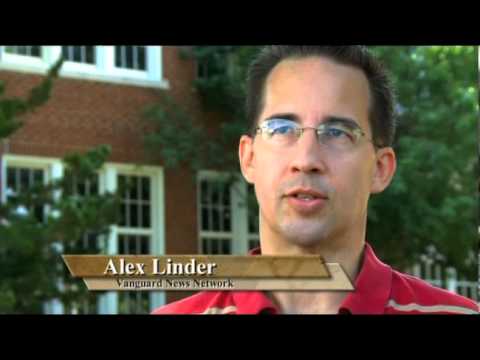 There is or can be a misunderstanding.
- that I simply want to refrain from going ahead and killing Jews et al. on principle, naivete or for petty moral reasons.
- that I and we could not be content nor ever recognize that we'd be better off if they were gone.
But that is not the case.
It is the case rather that it is generally not a good idea to announce that you want to get them all whether you think it is necessary or not.
It would be hard to implement and worse, might work to our detriment if not conceived and promoted properly.
It is not only a strategic matter but a theoretical matter: for what we want ultimately is separatism (killing is a species thereof).

Separatism can be argued not only by broader and more practical metrics, but if it is achieved, it is more feasible for the purpose of killing - as opposed to taking the stance that even while they remain tangled up in our hair, we might succeed in the complex affair of teaching people to know, psychologically, what to do because Alex says so (bold and intelligent though most of his arguments are)...
As opposed to Alex saying so, if they are to be killed it would be for the broadly intelligible, broadly acceptable (therefore possible to facilitate) and operationally verifiable reason that they will not leave us alone when given the option, but insist on their imposition to our exploitation and long term extinction - a verifiable consequence and reason for their imposition - to eliminate us as a people, therefore a highly assertable warrant to preempt it.
This could be demonstrable even in their refusal to allow our benign and fair act of separating and expelling them from our people.
Given these considerations hence, my motto: separatism is the first step, separatism is the ultimate aim, separatism is always possible.

In an atmosphere where the ability of ethno-nationalists to talk among themselves is being curtailed across social media and with forums at other ethno-nationalist sites being insecure or even being shut down, a need has appeared for a forum that overcomes the limitations of other people's past attempts.
This was an option that we had kept in reserve because it wasn't deemed to be high priority to date, but it has now been completed and brought forward because it is clearly necessary.
I'll present my explanation of the merits of the Majorityrights.com Forum in a slightly humorous Q&A format, based on questions I've actually been asked.

Q: What do you mean by 'secure'?
A: By 'secure' I mean that we don't do things which are stupid. The guiding principle behind everything we do is basically "don't do stupid things".
For example, we don't have users transmitting their login credentials in plain text over the internet, because that would be stupid. Instead, everything between the client and the server is encrypted just like the rest of the site.
We don't have profile fields that ask users to enter information into their profiles like 'date of birth' or 'location' on registration forms, because that would be stupid. The safest way to ensure that no one will say that we encouraged them to compromise themselves by entering that information, is by not asking them to submit such information in the first place.
There is also the view that we cannot misplace information that was never given to us, and that's a view that I've always held.

Q: Do you share user statistics and information with third party advertising CDNs?
A: No, not now, and not ever.
One of the most absurd things that I've seen on ethno-nationalist websites is the propensity that many have to complain about how companies like Amazon, Google, Quantcast, and others, are 'controlled by liberals, Jews and SJWs', and yet they still choose to integrate those very same advertising and user tracking scripts into their forums.
We have no such scripts, and never will.

Q: Is it possible for your routine backups to fall into the wrong hands?
A: No. Backups of everything are made at certain intervals, and are stored on encrypted volumes in a hidden and entirely separate physical location. The backup regime is such that no single administrator at Majorityrights can decrypt the contents without at least one other person assenting to it. The motto for handling backups is "trust no one, not even yourself".

Q: Why isn't the whole place decked out with giant statues of eagles, and muscle-bound Vikings, with black, red, and white as the colour scheme?
A: Because this is not web design by Albert Speer, nor should it be.

Q: Why does the forum software demand that all passwords must contain letters, numbers, and capital letters, and be no less than 12 characters long?
A: Because that makes it much less likely that any hacker dweebs will be able to break into people's accounts using dictionary attacks and rainbow tables. I just don't ever want the drama of dealing with people whining about how their accounts got hijacked because they chose a weak password, so the software will force you to at least make a minimal effort to choose a strong password.
Take note though, if you forget your password, the 'I forgot my password' feature sends an email to you with a new randomly generated password in it, so you should make sure that your email account is secured with a strong password too, obviously.

Q: Is it possible for anyone to discover what email address I used to register with, without me divulging it?
A: No.

Q: Do you apply patches in a timely fashion?
A: Patches are applied as soon as they are available. Since any patch day is followed by exploit day, we make sure to patch immediately.

Q: Will there be meme magic?
A: Yes.

Q: Will there be doxxing and raids?
A: No.
The Right Stuff forum was just recently taken down because some people decided to foolishly use it as a staging ground for a doxxing campaign against some American liberal soccer mom who then turned around and complained to their hosting provider about it, and it resulted in all sorts of terms of service problems. No doxxing of anyone will be allowed at Majorityrights, because it's petty, accomplishes nothing, and does more harm than good to everyone.

Q: Do you anticipate that you will have a large volume of people registering?
A: Maybe. One of the greatest advantages that Majorityrights has is that on a large number of divisive issues, Majorityrights has not been known to drive a wedge, and as such does not come with that baggage. For example, there is no European North-South divide, and no legacy of a fractious Male-Female divide here, so almost anyone ought to feel comfortable with joining.

Q: Will there be freedom of speech?
A: Pretty much, yes. Just like always.