This clip (courtesy of Stan Hess) emerges most pertinent in light of Jewish crypsis; along with their twisting and corruption of terms by which we might otherwise organize and understand our people's interests - as opposed to Jewish influence:
This is a crucial distinction to hold-up against the games they will continue to play with our terminology - and an example of those manichean language games comes with the latest Stark broadcast: http://www.starktruthradio.com/?p=1319
With Jewish "Haywire"


and..


"The Truth Will Live"
Rather, The Lies Will Try to Live ...by infiltrating our interests.
These two try to pawn themselves-off as 'Alternative Right, right-wingers"...with upstart they say that "THE Left is the establishment."
(the White Left is the establishment? don't think so):
Jews do not want us to be a White Left. The reason that they do not want that is because it is our best outlook - an orientation which, together with sufficient anarchy, allows for our coordination and strategic evasion of their infiltration. This capacity to evade their infiltration is facilitated by coordination not merely by place but by language - that is why the terms are so important. Shared terminology serves to coordinate our people wherever they might be while at the same time allowing for sufficient anarchy to evade infiltration, counter our enemies and counter corruption - especially tactical in the clear terminological position of a White Left, its eye on elite betrayal and "scabbing" - i.e., any attempted entry into our "union" by non-Whites.
Sure, these Jews are "the Right ..like reading Spengler and Evola"…just so wild and crazy…"but we're appealing to the 'New Generation"...Haywire says, "we're so 'in touch' with the new cultural zeitgest of THE RIGHT."...er, Mulatto Supremacism
"The Left is the establishment"...Jews are just such rebellious trend setters..
"I was at a conference with Richard Spencer and Paul Gottfried..
...I'm really not interested in race…
I want to create a 'new species" - read, Mulatto Cyborg...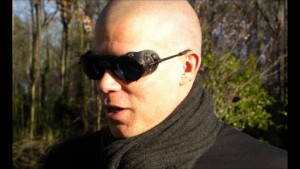 Morpheus Mark, "White men are disgusting", Dyal, nested at Haywire's site, naturally.
Haywire continues: "I'm not really into the race thing, 'race' is a mental thing…
..it's about people who are on like the same wave length..
...people coming together to form new species..
....it's psychic, like Evola"
................................................
On to the matter of looking at us:
Where Lies Don't Try to Live by crypsis, controlling the narrative, twisting our organizational language games, by infiltrating and misdirecting interests, they might just as well be served by provoking misdirection of our own, to where we are fighting our own. Rather than fighting non-Whites, in a manner perhaps such as this:



It's true, Robert, no argument. That's not a lie
As opposed to other right-wingers with whom he may associate and even endorse, just why Ransdell is unoffensive by comparison is beginning to crystallize..
First, contrasting his Rockwell influence..

...to the Pierce influence which captivates others -


Pierce was a scientist, Rockwell was an artist and an advertiser/PR man…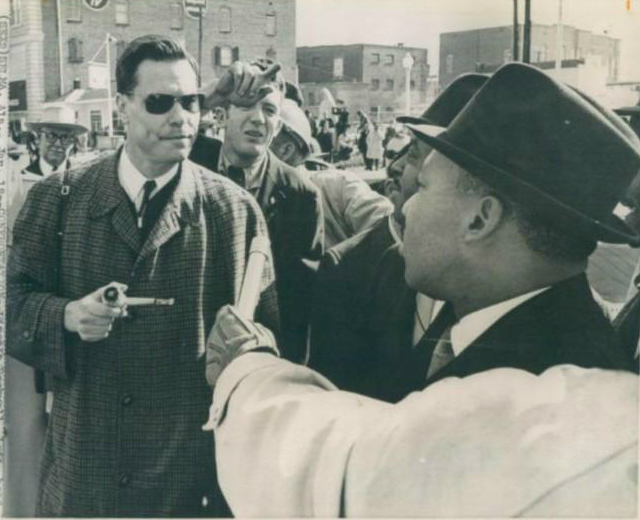 Rockwell confronts the dream of MLK
Rockwell frequently talked about the black issue and the black plague of race-mixing without fretting the rigid paranoia that this was "distracting from the J.Q."
And who was Malcolm The Tenth anyway? - he would be introduced to American audiences by The Hate that Hating Whites Produced - narrated by Mike Wallace, it was a seminal Jewish documentary instigating blacks to riot and violence against Whites.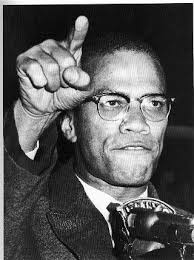 Malcolm X: "The 'honorable' Elijah Muhammad said the black man will rule."
An artist / pr man is better suited for a view and treatment of Praxis - negotiating the fluid, reflexive, social interactive world with practical judgement as opposed to rigid scientific instrumentation; and laws - "Our purpose is the Creator's purpose" ?
Of course "our purpose" should be serving the interests of our race. I'm sure Pierce would have believed that, but he may have wanted to base it more absolutely on scientific law than it could be.
Scientists are indispensable of course, for supplying rigorous information on specifics and broad generalities beyond casual purview, providing critical tools for rhetorical support for what is in fact the appropriate, "human-sized" (scaled) social perspective by which the social artist may dramatize and complete a vision.
But as one might say of Renegade and Daily Stormer, it is not enough to be an artist, one must be a good artist, reflecting good judgment - not always the case in WN.
Typically of the right, Andrew Anglin was one to range from being soft on blacks to showing outright affinity for them until he calculated that normal White men don't like blacks and despise miscegenation. But this was only a calculation by Anglin, not the feeling the comes from trustworthy interest and concern for Europeans broadly, judging from important difference.
While we need some posture and people who display the power of not being perturbed by these matters, to where they can easily mock them, I will speak for myself, confident that other White men also despise people who try to sell the attitude of studied detachment as the one for our race in general - soft-selling blacks and race-mixing, saying that talking about these issues is a waste of time or a distraction from
THE ONLY REAL ISSUE.

Ransdell does talk about blacks in a way that shows that he knows from experience and in a way that can foreshadow the scientifically demonstrable effects to our EGI.
If the word "monocausal" regarding the JQ is going to provoke a paranoid response then how about, irresponsibly "single-issued" and correspondingly inauthentic by way of an irresponsibly narrow platform of response. "With Jews we lose" isn't the same as saying "only Uncle Adolf and nobody should be critical of him; he's perfect, didn't do nothin" or "Only NW Europeans, all others be subordinate, be damned and go to Africa."
Even if he was done-in by a Greek and it bespeaks a little less social aplomb than I may see in him, one nevertheless gets a sense of general goodwill from Rockwell toward his fellow Europeans - I get a sense that his initial inclination toward all of them was friendly, whereas Pierce was rigid.
Coming from Rockwell's context, even the swastika isn't offensive. One gets an underlying sense of irony, humor, playfulness of his social artistry and theatrics - that the swastika is not the literal issue, underneath that is the real issue - defense of European peoples. Rockwell almost certainly could have been persuaded that Eastern Europeans and Southern Europeans were European as well, satisfied by an agreement to maintain distinctions where one could potentially mix away the other to its demise.
On the other hand, even though HE DID NOT wave the swastika around, one gets the sense from Pierce that that was literally the thing.
In the influence of Rockwell as opposed to Pierce, we have a clue as to why Ransdell bespeaks practical judgment (phronesis) and good will to all concerned Whites, while those beholden to Pierce's worldview cling rigidly to Hitler's conflicted, quarter Jew perspective, determined singularly to defend his mother against Jewish assault, with little, or only condescending empathy for Europeans beyond Germanics.
Perhaps I'm being a bit naiive about Rockwell. He was probably a bit rigid too, just not as much as Pierce. The fact that Rockwell was killed by a Greek does say something (perhaps a bit too willing to throw other Europeans under the hate bus?, I don't know the situation well enough to say).

But I can say that while Swedish and other Northern women are beautiful, you might believe me that Southerners can be satisfied with theirs too.
Perhaps Ransdell will turn out to be one, like Kyle Hunt, who cares and sympathizes only for Hitler's view and issues in the end.
Still, one can't help but see better prospects in reasoning with the Rockwell / Ransdell trajectory than the Pierce / Hunt trajectory. For the latter, it is apparently about redeeming Nazi Germany and its scientistic "naturalism". For the former it is apparently more about our race.
We do hate race-mixing


The Hate Bus
It's hard to take Rockwell's antics too seriously. These were largely publicity stunts; the map was not the territory; it is evident that he could see more than one side. "You want integration? OK, lets have integration!" He proceeds to have his Nazi-clad men make themselves comfortable in a synagogue (LOL). On the other hand, one does not get a sense of humor, irony and underlying good will from Pierce. That is not to say that Rockwell was not seriously committed to some mistaken ideas, but one got a sense of a character more amenable to negotiative correction for having a better feel of Praxis.