Majorityrights Central > Category: Awakenings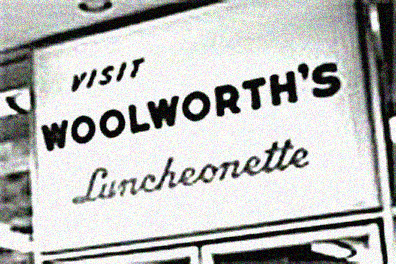 Where you lost the right to discriminate in private business as well.
Women Without Class
Originally Published November 26, 2011 at VoR; republished here for the sake of editorial correction and update - By Daniel Sienkiewicz

It was the ultimate YKW perversion of terms — civil rights, freedom and discrimination — culminating in the Civil Rights Act of 1964: Even a cursory glance over its statutes reveals obsolescence, disingenuousness and evil.
It takes no more than a glance at its statutes. One goes into an American institution and sees a placard looming overhead declaring "discrimination on the basis of race, color, creed, national origin…" to be illegal. Suddenly seeing discrimination rendered pejorative, illegal even, one experiences a vague feeling of dread.
You sense immediately that you are being told not to have so much as eyeballs by way of discriminatory capacity. You are to be utterly defenseless against biological antagonists, to have no present recourse against the destruction of that which is most important.
I) Barred unequal application of voter registration requirements. II) Outlawed discrimination based on race, color, religion or national origin in hotels, motels, restaurants, theaters, and all other public accommodations engaged in interstate commerce; exempted private clubs without defining the term "private." III) Prohibited state and municipal governments from denying access to public facilities on grounds of race, color, religion or national origin. IV) Encouraged the desegregation of public schools and authorized the U.S. Attorney General to file suits to enforce said act. V) Expanded the Civil Rights Commission established by the earlier Civil Rights Act. VI) Prevents discrimination by government agencies that receive federal funds. If an agency is found in violation of Title VI, that agency may lose its federal funding. VII) Prohibits discrimination by covered employers on the basis of race, color, religion, sex or national origin. Title VII also prohibits discrimination against an individual because of his or her association with another individual of a particular race, color, religion, sex, or national origin, such as by an interracial marriage.
In detail this Act is more Byzantine than that, and the ramifications of these prohibitions of discrimination are horrendous.
Even freedom of association, as it does not account for full processual development of those within the class, would not be sufficiently deep by itself, were it allowed. But while that objectivist, rational blindness leveraged by the technology of "civil rights" was bad enough, YKW interests perverted its meaning to violate even freedom of association by means of the Civil Rights Act.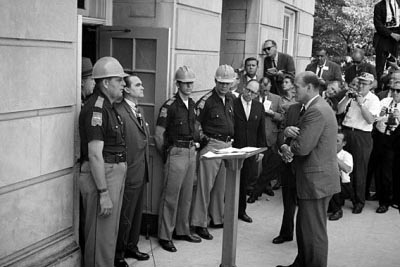 Alabama Governor Wallace confronted by school desegregation in the personification of
D.A. Nicholas Katzenbach
Deputy Attorney General Nicholas Katzenbach, working alongside a Kennedy clan willing to sell out and open its country to catastrophic integration in order to gain power, along with a similarly disposed Lyndon Johnson, making a good bid for worst president ever, sundry other YKW and objectivist Whites, oversaw departmental operations (implementing the 1954 Brown vs Board of Education decision) in desegregating the University of Mississippi in September 1962 and the University of Alabama in June 1963 – where he personally moved Governor Wallace aside to open the door for Blacks; also worked with Congress to ensure the passage of the Voting Rights Act, and had significant help from Javitz and Celler (of 1965 Immigration & Naturalization Act infamy), to pass the 1964 Civil Rights Act.
These initiatives also established precedent for California's Rumford Fair Housing Act of '63 which prohibited discrimination regarding whom one rents or sells property; and the '68 Fair Housing Act which extended that ruling to a national basis.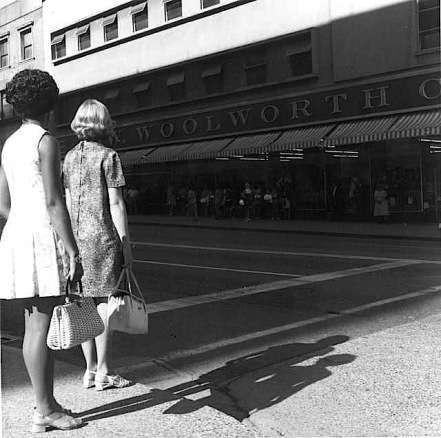 Waiting at Woolworth's
We have here in culmination the ultimate in doublespeak terms: "civil rights" equals being told whose babies we must pay for, with whom we must study, whose children we must educate (with precious knowledge tortuously acquired), to whom we must rent, to whom we must sell, whom we must hire, whom we must serve even in private businesses – and this is called "freedom."
Waiting at Woolworth's
The related decision regarding the Woolworth's Lunch Counter, telling a private business whom they must serve, was always one that caused my mind to glitch, even at a rather young age. M.L. King, with help from YKW overlords organized Blacks and others, including a few no-class White women - such as Joan Trumpauer Mulholland - to "sit-in" at Woolworth's and force a legal decision regarding desegregation of its lunch counters. The decision never made sense to me from the moment I heard about it – not in terms of anything that you can call freedom, anyway. Telling a private business whom they must serve, how, and whom they must hire – that is called "freedom"? It must be a YKW definition. "Freedom marches, freedom riders, civil rights" – right? Wrong. Rather quite civil wrongs.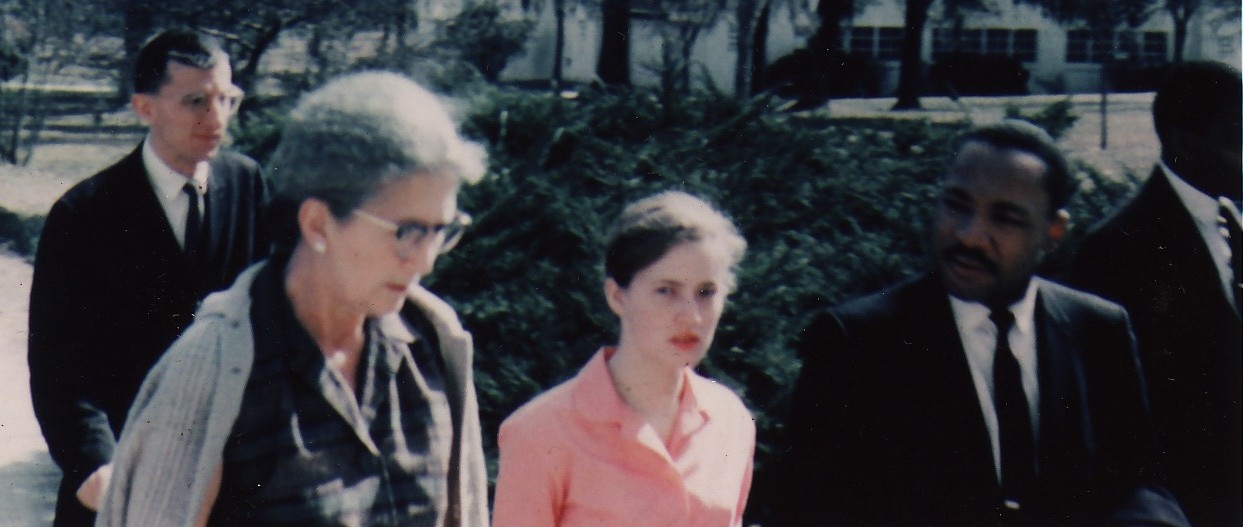 Mulholland and Dr. King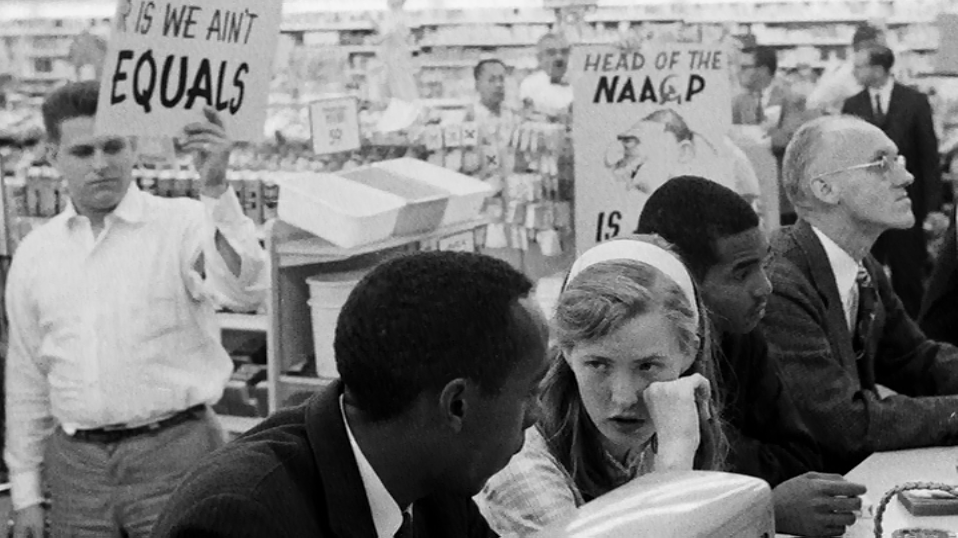 Mulholland participating in the "sit-in" at Woolworth's
The Civil Rights Act of 1964 went further by banning racial segregation "by businesses offering food, lodging, gasoline, or entertainment to the public."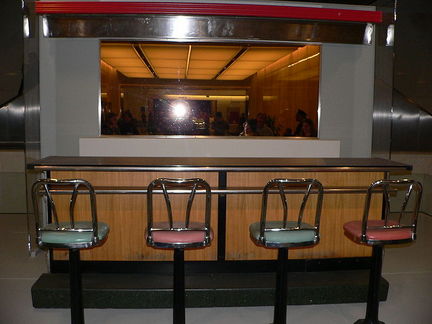 Original Woolworth's sit-in counter enshrined at The Smithsonian Institute
This would seem to be a clear violation of civic freedom, but YKW are skilled at promoting the self-destruction of Whites, who have been high on objectivism, while Blacks are hyper-assertive.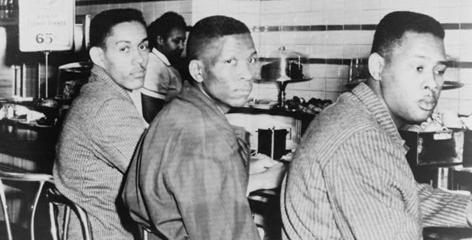 It is a civil right and its opposite is called illegal discrimination punishable by law. Do not discriminate; do not see the terror that you are confronted with; do not see that you are in something like a monkey cage, a planet of the apes (I can tell whether one has or has not been around many, depending upon an indignant response to that analogy or not).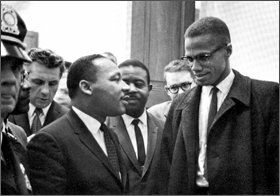 M.L. King Jr. and Malcolm X
In the article on Kant's moral system, I mentioned a kind of anguish bordering on torture that I experienced when I was groping after a moral order: That anguish stemmed from having inherited an obsequious Christian rule structure - the golden rule - by which I was to somehow go up against America's rule structure, lording as it did competition as noble for all and yet presenting me with still another obsequious and imperative rule in the form of the 64 Civil Rights Act; in confrontation with antagonistic demographics. Having experienced more than enough of them through forced busing to go to school with them, their riots of 1967 and 68 in the town of my birth, I was largely convinced that I did not want anything to do with Blacks. I assumed in my young age that it would be my prerogative one day, and that sane people would make the same choice. How could I believe that others, women even, could do other than legitimate separatism after seeing such things?
M.L. King Jr. and Malcolm X were at the U.S. Capitol on March 26, 1964. Both men had come to hear the Senate debate on the bill. This was the only time the two men ever met.
With Blacks rioting in Newark in the summer of 1967, my father's generation repeating the "greatest generation" mantra that 'you can't fight City Hall', the Vietnam War escalating unintelligibly so that no young person with a penis was immune from the draft, yes, I did have a certain yearning for the San Francisco version of that same summer of '67.
Beatle's guitarist George Harrison did go there - to the Summer of Love Be-In festival in San Francisco's Golden Gate Park - but came away with a bad impression having dropped a bad batch of L.S.D. He saw these kids around him hideously spotted and vacuum-cleaner faced. From our perspective now, naturally it does not seem like such a bad scene, certainly the better option in the tale of two cities, Newark and San Francisco 1967. No wonder I was a bit reluctant to let that go, particularly enchanting it was to me as a child. I was a little disappointed when traditional women and men would say that was "all nonsense" or "the source of our problems"; and I was disconcerted to experience similar antagonism from feminists, particularly when the war had ended.
July 1967 Newark riots, left and center images.



Right, "The Summer of Love" follows the "Be-in" in San Francisco, 1967; George Harrison, Pattie (& the vacuum cleaner faces lol).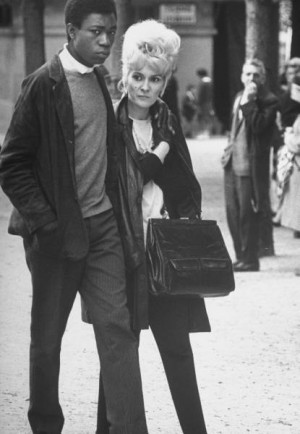 Before the late 80s interracial couples were rare.
The Civil Rights Act of 1964 goes further to say that, "An employer cannot discriminate against a person because of his interracial association with another, such as by an interracial marriage."
Just Great (for non native English speakers, note the sarcasm please): You cannot discriminate against people that you do not like, whom you find immoral and dangerous.
While the dam had not burst through the 60s, 70s, or even into the early 80s, it was a period of ominous buildup, the implications of the rule structure and demographic make-up were pervasive and auguring catastrophe…
Once the Vietnam War had ended, traditional women were rearing their ugly head and feminism went into high gear, steam-rolling any agenda for White male needs, though many boys still had need for being, communal being (midtdasein). I had just assumed that everyone would naturally reject forced integration and charges of "racism" but young women did not seem quite as inclined. Why?
Let's qualify all statements made about young women below to mean, at their worst/most opportune, given defective social structure and pandering. It would be clearly wrong to say that there are not plenty of cool White women. (1)

Thesis: Within the disorder resulting from civil rights (a feature of Enlightenment/Modernity) rupturing of classificatory (racial) bounds, the natural one-up position of young females ("you're so wonderful, may I have a date?"; i.e., an expression of sperm being cheap, ovaries precious) emerges with increased significance as they are less accountable to their inheritance and more competed for, pandered-to even, from males of other groups.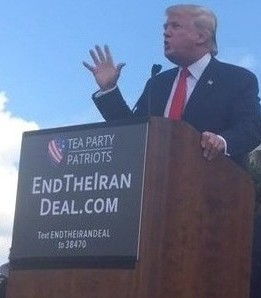 Trump's campaign was initiated in his agreement to dismantle the Iran Deal on Israel's behalf. David Duke used to sternly caution against candidates who threatened to take Israel's side against Iran.
​"Today, this hallowed Day One of the Trump Age" - so begins The Right Stuff article,"Requiem for a Dead Presidency", (therightstuffbiz 20 Jan 2017), in which they hail the new age of a White Nationalist quid-pro-quo with Israel; while saying goodbye to the Israeli unfriendly Obama/Brzezinski platform. In this post, I hope to elaborate on the hypothesis that Kumiko and I are developing as to what is behind the "irony" that surrounds the Alt-Right's effusion over the Trump Election.
David Duke: "It will be known as a day of salvation. ..this day was when we finally realized with all of our heart and soul that we would ultimately win, and that is the only thing that has hither held us back. Because the black pilling is what holds us back. When people know that victory is assured, that all we have to do is throw our minds and bodies and spirits into this war for everything truly holy and beautiful and against everything ugly and evil…this is a more important day than at Tours or The Gates of Vienna" - David Duke Show, 20 Jan 2017.

Inauguration day highlighted some of the irony of the Alternative Right in their enthusiasm for Trump and The Republican Party. The Alternative Right are people who fancy themselves White Nationalist at their core and Jew-wise at their most radical. Marked changes in the positions of WN and willful blindness to the irony of their effusive support for Trump show the hallmarks of their having been co-opted by a successful marketing campaign - taking their interests to resuscitate a moribund Republican Party, and even more fundamentally, marshaling the White vote to reconstruct the political system which they had accurately seen is not only corrupt, but inherently averse to acting in their ehtnonationalist interests and susceptible to corruption as such. So what has changed them, what has brought them to a different position regarding American politics and its parties? The long standing position of White Nationalism had been that "there is not a dime's worth of difference between the Democrat and Republican party" in terms of their service to White Ethno-nationalism and that "the US Government is 'ZOG."
Jewish Journal, "Top 5 Jewish inauguration moments: Rabbi Hier, 'America First,' Chuck Schumer and more" - 20 Jan 2017: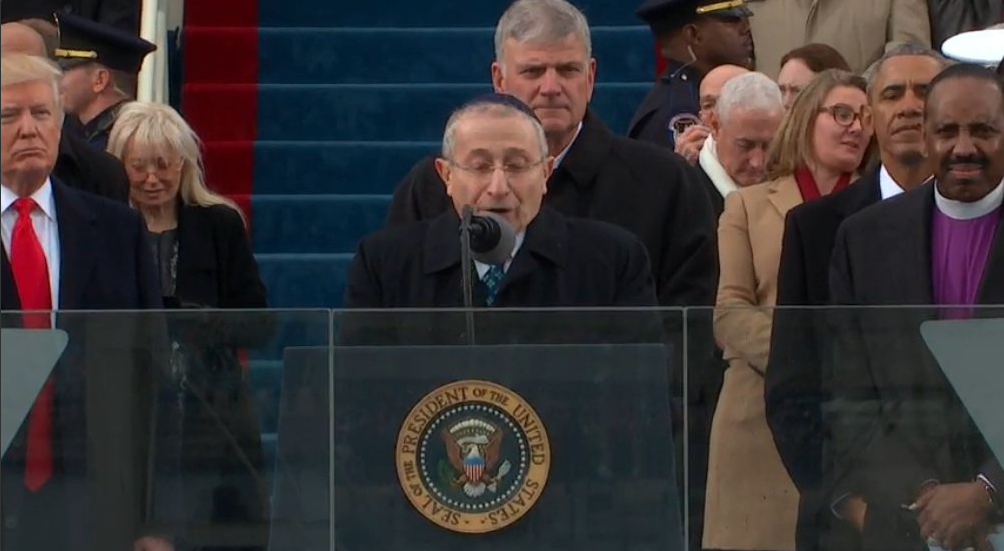 Rabbi Marvin Hier during his prayer at the inauguration. Screenshot from YouTube

1. Rabbi Marvin Hier blesses President Donald Trump.

"Bless President Donald J. Trump and America and our great nation," the Museum of Tolerance and Simon Wiesenthal Center founder said. "By the rivers of Babylon we wept as we remembered Zion," he said, quoting the Psalm.

"The five Christian clerics all gave benedictions that varied from asking God's blessings on America and the Trumps to declaring the importance of personal faith in Jesus as the only path to redemption," wrote J.J. Goldberg in the Forward.

"It was left to the one non-Christian, Rabbi Marvin Hier…to quote the parts of the Bible that remind us of society's obligation to the poor, the weak and powerless. Hier, a conservative-leaning Orthodox rabbi, has been under pressure for weeks from Jewish leftists to make a bold statement at the inaugural and speak up for social justice. I don't think they expected to deliver, but he did — elegantly.
2. President Trump invokes the phrase "America First."
President Donald Trump used the same terminology he often used during his campaign, despite the phrase's association with a 1940s-era anti-Semitic organization.

"From this day forward, a new vision will govern our land," Trump said. "From this day forward it's going to be only America first. America first."

During the campaign, dozens of American Jewish historians took exception with Trump's use of that particular slogan.
3. Sen. Chuck Schumer provided a stark contrast to the inauguration speech


In contrast to Trump's inauguration speech, Sen. Churck Schumer delivered a speech that emphasized diversity, tolerance, immigrants and the importance of government in people's lives. He read excerpts from Civil War officer Maj. Sullivan Ballou who vowed to offer his life to defend the Union.

"Whatever our race, religion, sexual orientation, gender identity," Schumer said, "whether we are immigrant or native-born, whether we live with disabilities or do not, in wealth or in poverty, we are all exceptional in our commonly held, yet fierce devotion to our country, and in our willingness to sacrifice our time, energy, and even our lives to making it a more perfect union."

Many in the crowd booed Schumer during his speech.
4. Ivanka Trump and Jared Kushner drive!


Twitter exploded at the news that the other First Couple – Trump's daughter Ivanka and her husband Jared Kushner – received rabbinic permission to drive during the inauguration festivities that would take place on Shabbat. As observant Jews the Kushners do not drive on the Sabbath.

According to a report in Kol Barama radio, the couple had been granted special permission by a rabbi to use a vehicle because of "safety" concerns.

Later, Twitter re-exploded when Jewish Insider reporter Jacob Kornbluh revealed the Kushners were not holding a Christian prayer book during the Trump family prayer service at the St. John's church.
5. Battle of the Mazel Tovs

A few minutes apart, Trump received congratulations via Twitter from two very different fans.

"Congrats to my friend President Trump," tweeted Prime Minister Benjamin Netanyahu. "Look fwd to working closely with you to make the alliance between Israel&USA stronger than ever."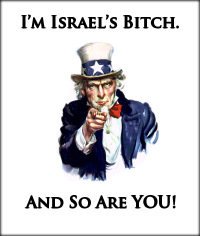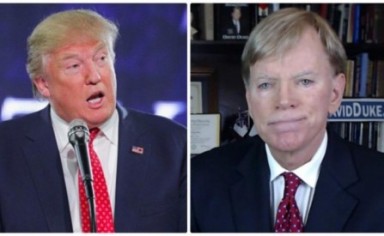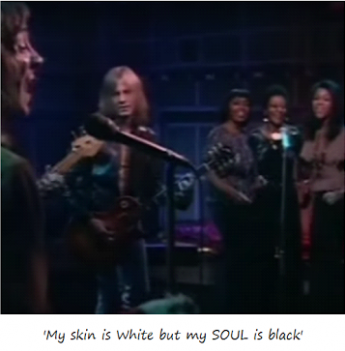 Black Coffee and Humble Pie - Eat It: British musicians quest for authentic organicism in their rock n' roll took a turn to estrangement from Whiteness.
To the British hippie looking to pursue his dream of rock stardom unfettered by the inorganicism of letters and to facilitate his effort to outflank musical competitors by dint of his capacity to assimilate black organicism - black soul - his motives might have appeared one and the same as self actualization in the hippie agenda - appearing as universal expression, absent as it were authentication through confrontation of his own mortality, in the draft and the stark contrast with the reality of MLK's "dream", let alone Malcolm X's.
There was a significant difference in motivation between British and American hippies in that the British context lacked the personal being toward death that confronted American hippies through the Vietnam draft; and the collective being toward death confronting them directly in day to day life with blacks in numbers; especially absent, as Americans were, the deep, historically confirmed social group of their (White) people and place, which British hippies took for granted.
Taking that for granted, the British hippies had a distorted view on blacks, largely seeing the pleasantly presented musical aspects of blacks, initially by ((Chess Records))); or representations in (((American and British media))) of blacks as "arbitrarily" oppressed. Without the lived experience of having to deal with blacks in numbers, on equal nationalist footing (actually not equal - blacks had an advantage in the sense that they were allowed to organize in their group interests, having had strident and powerful Jewish backing as such), but by contrast, given British hippies' capacity to rely on the superior warrant of their White historical people and place, their native experience lacked the existential circumstances of crisis which made for the profound element of hippiedom - its quest for midtdasein - especially for the White male part.
It is not that I lack of sympathy for their mistake, since when I was yet to be confronted on the precarious recourse of civic nationalism by blacks in numbers - as I would be in a few years, with "school integration" - I myself looked upon American southerner's "prejudice" against blacks as "abhorrent." I didn't know from experience, but rather from what (((TV))) had told me. In fact, I incredulously asked my cousins from Alabama "why southerners were prejudiced against blacks?"
But whereas I merely needed to be bused to the black side of town, as I would be in 1971, to learn my lesson and eat humble pie, it could take considerably more to disabuse a British musician of his dream of being a part of the British rock n' roll invasion of America. He had brushed-up for months on his black licks while he spun Howlin' Wolf and Muddy Waters records as an isolated variable in his house - safely ensconced in a White nation (while perhaps envious of American success and seeing his superior lack of prejudice as means to rise above the crude, nouveau riche Americans) - removed from the American black movement's disconcerting contrast with the hippies' weird, organic expressions of White male midtdasein. On the one hand, there was the contrast of the intimidating aggression of black power as compared to the hippie goal for peaceful communal being; and on the other hand there was the awkwardness of the weird and unkempt hippies by contrast to the studied dress and manner (horn-rimmed glasses, thin ties and uniform black suits) that the Marxist Highlander School of Tennessee taught black civil rights activists to carry themselves with - an air prim and proper, full of "integrity" and "dignity" was to be projected with black "civil rights activism."
To the British hippie looking to pursue his dream of rock stardom unfettered by the inorganicism of letters and to facilitate his effort to outflank musical competitors by dint of his capacity to assimilate black organicism - black soul - his motives might have appeared one and the same as self actualization in the hippie agenda - appearing as universal expression, absent as it were authentication through confrontation of his own mortality, in the draft and the stark contrast with the reality of MLK's "dream", let alone Malcolm X's.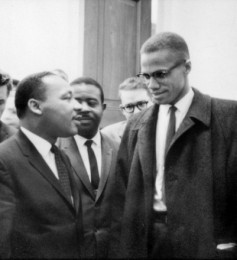 While sleeping with White whores, Marxist trained MLK projected innocence and promoted "a dream" to the naive and disingenuous, that black and White children could blend to no harm; black Muslim trained Malcolm X preached to the black power militancy of his own, proclaiming along with Elijah Muhammad that "the black man would rule."
He was not quite getting that the emulation of black organic being lacked the requisite delimitation of White midtdasein, the authentic, organic expression of its peoplehood; at that time organic White male being sought crucial reprieve from the habit of war, alleviation from monocultural (nee universal) male rites of passage and the overcompensating traditional male role of tribal aggression as a result. Having his ancient national recourse to duck the repercussions and the direct experience of living with blacks pursuing their own power nationalism and civic motives made it harder to dismiss the Enlightenment's prejudice against prejudice and the Jewish hard-sell misrepresentation of prejudice against blacks was invalid. The British rock musician could more easily fancy his grand tour of The US market as a gospel barnstorm; imagine his band on an evangelical mission, to demonstrate non-prejudice and good will toward blacks et al; he could not fully appreciate that his vision was a controlled illusion of (((The Western Media and Powers That-Be, generally))) that might be woken up to reality if only cold water were thrown in his small face by tour's end, when it was time to retreat home.
Still there was this great pitfall besides brackets for White males in their pursuit of authentic Being at this point. Their pursuit of midtdasein in correction of past over compensations that resulted of didactic incitement to arbitrary competition remained stigmatic against traditional gender roles - midtdasein was not only going against the male role of aggressive competitor, but against his pursuit of sheer victory and achievement, going against the pinnacle of stand-out actualization above society, or rather atop, but still comfortably aligned, which was the linear traditional direction of male quest.
Moving beyond mere custom and habit of tradition, to reject this quest of pinnacle actualization as a priority nevertheless remained stigmatic from the newly hegemonic modernist standpoint also - its sanctioned pursuit of self actualization as a universal good and in a universal context, transcendent of group interests, was the offered reward for any man who'd compete for it and win it - but offering no sympathetic rest for midtdasein. No, the naively anti-social, a-historical, a-contextual pursuit of self actualization was not only the upshot of traditional objectivism itself, but exploited and exacerbated by Jewish tribal interests who maintained group organization for themselves while inciting profound group competition for others: pandering to female inclination to incite genetic competition in modernist feminism; and otherwise distorting beyond reason the modernist rule structure; saliently, by means of "civil individual rights" and the prohibition of group classification and discrimination by Whites as "racism"; i.e., aiding out-groups, and leaving midtdasein a highly unsympathetic quest by contrast.
But another large pitfall of the hippie movement and why it did not succeed in becoming articulate in promulgating its organic motive of midtdasein, its profound importance, was that in an initial phase, at least, Being would move toward organic synthesis and against analysis - rebelling against the artificial divisions of analysis, whether the analysis facilitated by mere words or the more baroque analysis of academia and its traditions. Furthermore, males, especially in the disorder of modernity, tended not to be in the addressive position (how are you? can I have a date? Oh, I care about your feelings, why did he hurt you? etc.), a position that contributes to becoming articulate, a position that females occupy increasingly with the upshot of modernity, with the assumption that their intrinsic feelings and thoughts are worth consideration and worth more on the market - with incentive to maintain that increasingly competed for one up position through didactic incitement. Lacking that second person addressive position by contrast and incitement, males would tend to overcompensate, seeking stilted prosthesis in the detached third person position - e.g., a rock star to his audience.
This could result in a kind of estrangement, superficiality and naivete in the pursuit of authentic self actualization, particularly when pursued by alpha male musicians flouting education, "jive-talk" (as opposed to the basic talk), flouting the awkward sublimation, the nerdishness that is characteristic of a good part of authentic White male being. Again, this European soul, as it were, was distinct form the black power and civil rights movement which would view White organic variants as geeky White jive, lacking in the black man's "sou- ee oo - ee ou—- ooouwel - oou - ouwhel" and "in-teg-ritae."
Itchycoo Park: Over Bridges of Sighs.To rest my eyes in shades of green. Under Dreaming Spires. To Itchycoo Park, that's where I've been. What did you do there? - I got high. What did you feel there? - Well I cried. But why the tears there? - I'll tell you why - yyyyy. It's all too beautiful, It's all too beautiful. It's all too beautiful, It's all too beautiful. I feel inclined to blow my mind. Get hung up, feed the ducks with a bun. They all come out to groove about. Be nice and have fun. in the sun. I'll tell you what I'll do - What will you do? I'd like to go there now with you. You can miss out school. Won't that be cool. Why go to learn the words of fools? What will we do there? We'll get high. What will we touch there? We'll touch the sky. But why..
Because authentic White male being will manifest the quirkiness of our optimal sublimation, the appreciation of which is a part of our K selection strategy, its authentic expression was revealed in initial spontaneous, organic expression - that is essential to why this celebration of the weird was a part of hippiedom as well. Blacks, and R selectors generally, are not circumspect enough in their concerns to be weird in the flighty way that Whites are - blacks are cool and overly comfortable, at home in the world, their patterns are too old, stable, masculine and no-nonsensical to be weird in the White way. If sufficiently understood, the appreciation of this optimal White male sublimation would serve to gauge authentic praxis, between the Cartesian extremes of empirical myopia and abstract universalism. This median male sublimation, as opposed to over-confidence, gives us sufficient empathy and pause to spawn intellectual creativity. But within the inciting context of modernity, the pursuit of midtdasein for White males, was but a flicker that was extinguished when it was no longer required consolation against the absurdity of the Vietnam war.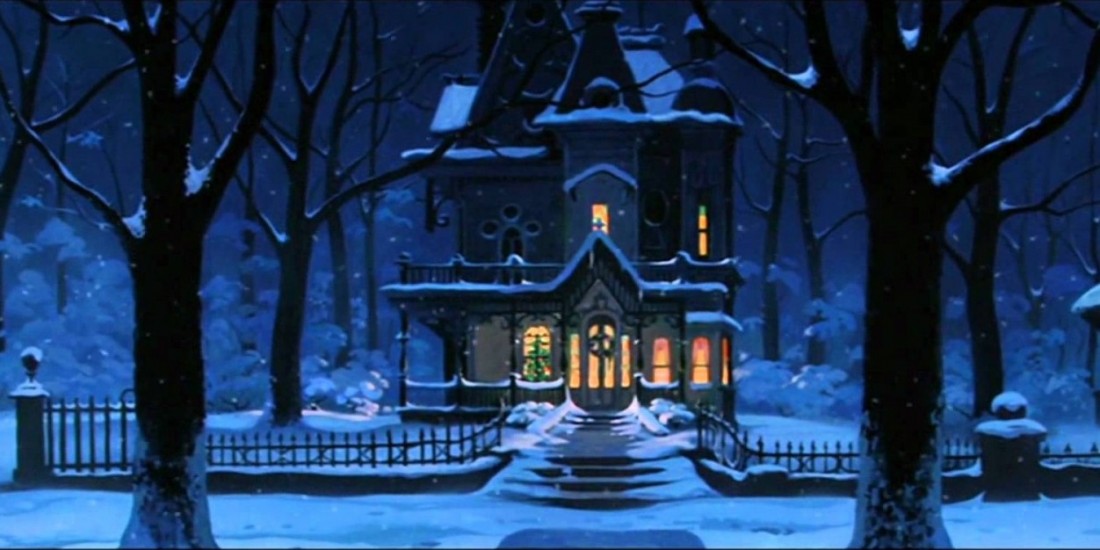 Victorian houses have something about them which speaks the home-iest of houses.
It was only upon gathering an entry for what is becoming a Majorityrights tradition at this time of year - "I Believe in Father Christmas" - that I learned belatedly of Greg Lake's passing. A handsome English lad, he also displayed his people's incisive thought - penetrating nefarious Jewish influence masquerading as innocence; and doing so at a time, 1975, when there was no popular tide to raise this political boat to defiantly sail despite inevitably incurring the stigma of "anti-Semitism;" with the danger attendant to that and of flying in the face of popular support from millennia of European consensus, sheepish acquiescence; the only support would have been what he could have plumbed from the truer depths of his native culture and intelligence.
BBC, 8 Dec 2016: Greg Lake, who fronted both King Crimson and Emerson, Lake and Palmer, has died aged 69.

He died on December 7th after "a long and stubborn battle with cancer", said his manager.

The news comes nine months after Lake's band-mate Keith Emerson died.


Keith Emerson, Greg Lake & Carl Palmer

One of the founding fathers of progressive rock, the British musician (Lake) is known for songs including In the Court of the Crimson King and his solo hit I Believe in Father Christmas.
Lyrics: I Believe in Father Christmas.

They said there'll be snow at Christmas
They said there'll be peace on Earth
But instead it just kept on raining
A veil of tears for the Virgin birth
I remember one Christmas morning
A winters light and a distant choir
And the peal of a bell and that Christmas Tree smell
And their eyes full of tinsel and fire

They sold me a dream of Christmas
They sold me a Silent Night
And they told me a fairy story
'Till I believed in the Israelite
And I believed in Father Christmas
And I looked TO the sky with excited eyes
'Till I woke with a yawn in the first light of dawn
And I saw him and through his disguise

I wish you a hopeful Christmas
I wish you a brave New Year
All anguish pain and sadness
Leave your heart and let your road be clear
They said there'll be snow at Christmas
They said there'll be peace on Earth
Hallelujah Noel be it Heaven or Hell
The Christmas we get we deserve.


Written by: Greg Lake, Peter John Sinfield, Serge Prokofieff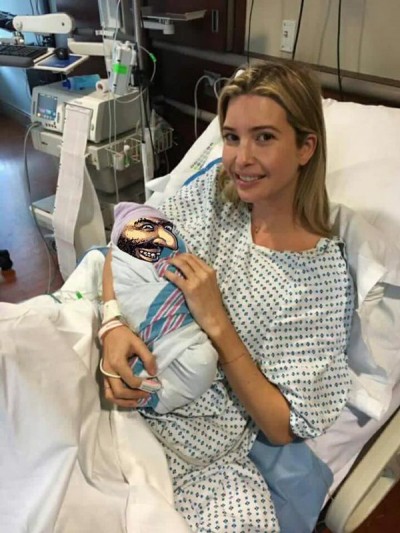 The Alt-Right/Alt-Left has given birth to "new" (((White))) leadership.
"And this will be a sign for you: You will find a baby wrapped in strips of cloth and lying in a feeding trough."—Luke 2:12 (ISV)
State of the art Jewish agenda - how it looks at this point vis-a-vis Trump:
At this point it is evident that top echelon of Jewish interests have come to recognize that they and their race mixing agenda are so far ahead that they've decided to get good with the White right-wing, to blend with and steer their reaction.
Hence they have gotten out in front of the reaction that their PC liberalism has created in Whites; and with that, they are orchestrating the "White" us / them, friend / enemy distinction.
Though I disagree with him on some important, fundamental issues, to give credit where credit is due, Wolf Wallstreet was incisive in his hypothesizing two differing agendas among Jewish elites: Plan A, of the Noel Ignatiev kind, wants to wipe Whites out completely - relatively more expressed by Hillary and Bill than Trump.
Plan B is taken by the kind of Jewish elite not quite so crazy and a bit more fore-thinking - realizing that they can use what they perceive as the "better breeds" of Whites, they want to leave some of them around to interbreed with and help steer their elitist political agenda - against interests that ethnonationalists shouldn't be against and on behalf of interests that ethnonationalists should not be for.
Rather than wanting America, the proposition nation, to fall, with its neo-liberal component being a world's foremost manufacturer and exporter of race mixing, rivaled only by Judaic, Islamic and Christian influences; they want the American political institution along with other Abrahamic/proposition nations to come more thematically, if not comprehensively under Jewish and neo-liberal lackey guidance.
A Trump victory does not only buy us some time, it buys them and their word-smiths some time - for one thing, to make (((the USA))) and (((the Russian Federation))) into good friends, and at one with (((White))) national politics.
Following the U.S. as an alternative right base, the Russian Federation is the Jews first option after Israel for a vector of parasitic control.
Needless to say that the U.S. is not an ethnostate, but neither is the Russian Federation, in either its vast size or content. As proposition nations, both are susceptible and heavily influenced by Jewish interests. Don't believe the stuff that (((they))) have gotten (((the Alternative Right))) to believe about Russia being good friends to Assad - they disarmed a defense program that took Assad decades to develop in defense against Israel. And now Trump wants to let ISIL destroy Assad. Even more laughable is The Orthodox Nationalist claim that China is a solid ally with the Russian Federation. Not true to say the least.
The Russian Federation is not opposed to Israel and to Jews. The Russian Federation was complicit in the overthrow of Gaddafi.
The proposition nations of the US and the Russian Federation, along with those nations that Jewish and neo-liberal interests are turning into proposition nations through immigration and race mixing, are not strictly opposed to Islam as they are guided, but use Islam as shock troops and compradors to destroy ethnonationalism - as in the case of what they did to Gaddafi and in what Putin has done and Trump would do to Assad. Such is the case of Trump's and Putin's position with regard to Asian ethnonationalism.
Trump and the Jewish political class have installed a stance which is hostile to the idea of Asian ethnonationalisms entering any cooperation with White American ethnonationalist counterparts; as if Trump and the Jewish political class have as their chief concern a common interest with White American workers - that is Not true:
Business Insider, "Donald Trump said wages are 'too high' in his opening debate statement", 10 Nov 2016
NPR, 'How Trump Broke Campaign Norms But Still Won The Election', 09 Nov 2016 (emphasis added):

JAMES FALLOWS: So [Trump's] main point, it's based on something that is in my view largely just wrong [...] factually incorrect—and that is the idea that essentially the economic problems America has is because China is—in particular but also Mexico and Japan and South Korea - are stealing our factories and stealing our jobs. [...] They've been losing them mainly to automation. They've been losing them mainly to the robotization of factories around the world. And that is why I can tell you from going back and forth to China that in every single country of the world, including China and Japan and South Korea and Mexico, the employment problem is the hollowing out of factory-type jobs because of automation.
It is a dubious prospect for ethnonationalists to want to "protect" the proposition nation anyway.
Right/Alt Right Misguidance Against Left Nationalism
By contrast to the right-wing objectivism that the Alternative Right is beholden to, which is manipulated and susceptible to Jewish and neo-liberal entryism, White ethnonationalism needs a position more characteristically White Left Nationalist: this would turn a critical eye toward the (((corruption))) of leaders of proposition nations such as Trump and Putin (if it can be said at all that Putin is in charge of 'a nation' rather than a parasitic aggrandizement larger than the moon) and what are becoming proposition nations ... such as those in Western Europe; at the same time it would turn a sympathetic eye toward and a cooperative stance toward the legitimate basis of ethnonationalism in Asia and the rest of the second world - in Europe exemplified by the Intermarium - to cooperate in our sovereign justice against the hegemony of Jewish interests, their misguiding of neo-liberal internationalism; as it backs shock troops and compradors among Islam and African population and biopower.
Trump has installed his contrasting, friendly, supportive stance toward black Americans (his singular racial/ethnic sponsorship, in fact) with his highly combative stance regarding Mexicans as if the former stance is strictly common ground with White ethnonationalism and both responses are anything but "solutions" to problems that his friends (YKW and right-wingers) created. But did you know that La Raza see themselves as a neo-race, aligned against blacks and against Jews? Who would have a problem with that?
Wikipedia, 'Texas' (emphasis added):

Under the Mexican immigration system, large swathes of land were allotted to empresarios, who recruited settlers from the United States, Europe, and the Mexican interior. The first grant, to Moses Austin, was passed to his son Stephen F. Austin after his death.

Austin's settlers, the Old Three Hundred, made places along the Brazos River in 1822. Twenty-three other empresarios brought settlers to the state, the majority of whom were from the United States. The population of Texas grew rapidly. In 1825, Texas had about 3,500 people, with most of Mexican descent. By 1834, the population had grown to about 37,800 people, with only 7,800 of Mexican descent.

Many immigrants openly flouted Mexican law, especially the prohibition against slavery. Combined with United States' attempts to purchase Texas, Mexican authorities decided in 1830 to prohibit continued immigration from the United States.
That law was an expression of Mexicans' express prohibition of blacks in their territory. What's the problem with prohibiting them?
A policy such as that, wrapped up in the fundamental base of La Raza's ethnonationalism, is something that White ethnonationalists could strive to leverage cooperation with. "But no!" say the Alternative Right, "they are Leftist, we cannot cooperate with Leftists!"
White ethnonationalism might perhaps even cooperate with the Turkish Kurds against Erdogan ..but "no!", say the Alt-Right, "we cannot cooperate with Leftist Kurds against Erdogan! - He believes in 'god', the god of Abraham… he follows laws in line with our Christian laws", they continue, "... in line with…"
Erdogan's administration, by the way, was almost as quick to congratulate Trump as Putin was.
Trump has aligned White interests with an obsequious stance toward Jews.
Say what you will, make your arrogant, snarky, condescending comments, gloating as you look downward, as the somebodies that you are now - bullfrogs perched on lily-pads - but if you think a choice between Hillary and Trump was anything but an expression of just how pathetic your objectivist aversion to decency and cooperation is, as it has been manipulated by the powers that be and continues to be, then you only increase the chance that your legacy will breed with Jews and other non-Whites, and your opportunity to participate as stewards of human and pervasive ecology will steadily decrease and steadily become more Jewish..

While we might take note of bonafide and cooperative ethnonational reasons as to why Japan was 93% in favor of Clinton, why the Philippines have set about to break with The US, etc…lets take a moment to give some kudos to White Americans and their advocates for exercising what was their better of two choices in a rigged deck.
Let me return a condescending congratulations to the Alt-Right on the stay of their execution….there is time to boil the frog slowly, where Kek does not jump out of the pot to reclaim itself as an Asian font of energy, culturally appropriated by Jewish hubris and misapplied by the Alt-Right, in near equal hubris.
Lawrence Murray is an excellent writer, obviously intelligent, not completely off theoretically - though still off, lets take a look at his victory lap with the still too meager, if not distorted, alternative right light that is thrown from the right wing torch that he carries:
The Right Stuff / Lawrence Murray, 'Now I am become President, Leader of the Free World', 09 Nov 2016:

On the far end of Manhattan's West Side, a different story was unfolding at the Jacob Javits Center. A massive convention hall named after former New York senator (((Jacob Javits))), it was supposedly chosen for its glass ceiling, which Clinton would symbolically shatter as our first female president-elect. Instead, it became a glass pitcher of liberal tears. The choice for Clinton's ill-fated coronation symbolized something else as well. (((Javits))) was a major force behind the 1965 Hart-Celler Act, which ended the country's eurocentric immigration quotas and resulted in the rising tide of color we are currently grappling with. Each generation has become more "diverse," and so in turn each cohort of new voters. It's why New York was a solid lock for parachute candidate Clinton, and a hopeless cause for its native son, President Trump.
(((Native step-son indeed)))
ibid:

As the post mortems will surely tell us in the next few days, there just wasn't enough turnout from voters of color. There just weren't enough Hart-Celler Americans to stop President Trump. Not even the creation of an entirely new minority class over the last 50 years, Latinos, was enough to prevent a nativist and civic nationalist from being elected. But frankly, this was our last opportunity to strike back at the ballot. President Trump won by a wavy Caucasian hair. Having to literally drive the Amish to the polls in order to save the White race was poetic, though not a long-term solution.

But such problems are for another time, for now we celebrate. We celebrate the year that White populism shattered the glass ceiling of identity politics in the postwar West, as predicted. An article in The Atlantic puts it succinctly: "[President] Trump was carried to victory by a wave of right-wing populist nationalism, as working- and middle-class white Americans turned out in droves to vote." President Trump's victory is a monumental paradigm shift, or has the potential to solidify into one. The media called Teflon Don every name in the book and tried to tie him to all manner of anti-establishment heretics. President Trump did not waver; he undertook the hero's journey and emerged victoriously in the name of the Amerikaner Shire.
Rather did (((The Atlantic))) inaugurate a paradigm shift from Jewish plan A to Jewish plan B - the slow Kek boil, the intermarrying with the frogs, er "Keks" who manage to jump out of the boiling pot.
ibid:

There is now a biblical flood of authors and pundits talking about "working class Whites," "White voters," "White males," "non-college Whites," "less-educated Whites," "blue-collar Whites," "rural Whites," and even the unspeakable phrase "White identity politics." This is yuuuge. We have a mandate from our folk for nationalism. The largest ethnic group in the West, the native peoples of Europe and their descendants in Greater Europe, is being recognized as an important political interest. Granted, it's an interest that our rulers on both sides of the Atlantic insist must be vanquished, but that they must now name us explicitly is massively important to the spread of our ideas.

The concept of the enemy has returned to politics.
(((Whites))) with "leftist" enemies, with Asian enemies, "Islamic extremist" enemies and so far as they can help it (((and they can force choices that you should not want to make, such as Hillary or Trump))), "friends" with "moderate Jews"..."moderate Islam"...."moderate blacks"... "friends with the right wing" - the "that's the way it is" club, the Jesus suicide map club and friendkinstein club 88 - European neighbors be damned ..be friends with "the alternative right" and its (((entryist big tent, and with that perhaps the "alternative left"))).
ibid:

Get ready for the storm, because White people, this is your fault. Because of your existence, millions of members of designed oppressed groups must live in fear of being treated like outsiders.
While you are at it, brace yourself if you are an ethnonationalist, for the reality that the US has been the adversary of ethnonationalism in most cases, as in Vietnam, the Philippines, in Japan, the Turkish Kurds and more - indeed, where have they defended ethnonationalism?
ibid:

Americans will have to decide very soon—quickly—where they stand on President Trump. The choice now is pro-Trump or anti-Trump, and nationalists as much as anti-nationalists have made him into an avatar of American Whiteness.
That's right, the Alternative Right has been co-opted into representation of their interests by that fool: that crass businessman, that mere promoter of the brand name attached to his failed, toxic assets as a means to pay off the Jewish financiers saddled with his shallow but grandiose vision, now intimately entwined with Jewish values - Donald Trump is here to represent (((White interests))).
ibid:

With his opponent out of the way (probably for good), where people stand on this choice will become much more salient.
With Hillary, the quintessential personification of the White man hating bitch out of the way, hopefully it will continue to feed their right-wing hubris to help highlight and distinguish them as they tend to obfuscate and muck-up the ethnonationalist agenda.
ibid:

Our position is not unassailable, but it is stronger than ever before. So we celebrate, that President Trump has given rise to nationalism, to America First, to formal recognition of the Alt-Right, to outing cuckservatives as #NeverTrump turncoats, to (((anti-globalist))) memes entering the public consciousness, to levels of shvitzing that shouldn't even be possible, and more than anything else to hope for the future of our people, not just in the United States but around the world. This is as much a victory for White Americans as it is for Swedes, Australians, the British, the French, and other European peoples. We will make the world save for ethnocracy.
Jews have money and they know that they can buy their way into enough of you such that your (((Whiteness))) around the world will be mixed with their motives.
ibid:

We knew the world would not be the same. A few people laughed, a few people cried, most people were silent. I remembered the line from the shitlord scripture the Bhagavad Reeeeeeeta; Kek is trying to persuade the prince that he should save his people, and to impress him takes on his frog-headed form, and says, "Now I am become meme, the destroyer of cucks." I suppose we all thought that, one way or another.
You aren't Kek, but you are frogs, you are somebodies, somebody frogs on lily-pads; on water boiling slowly now; perhaps you'll jump out of the pot and into the waiting arms of your kosher mates; before that, to prove your anti-Jewish credentials, perhaps you'll do them a favor by exterminating the undesirables from among them, while also true to your (((Fuhrer))), killing those inferior "lefty" Whites.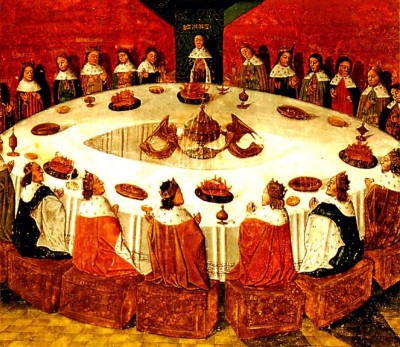 First is not the same as most essential (inter esse), a take-away from prior thread.
Updated (significantly) the morning of October 18th CET
I agree that it is important to not set the bar too high and that is something which GW helps to articulate very well - i.e., the Heideggerian place of MidtDasein - by ensconcing the authentic consciousness of the subject in a world view that is not all that conscious - not feeling constantly compelled by the instrumental, for reasons too subjective, too objective, or too "the They" but resonating rather, with the emergent - he contributes thus significantly to the articulation of its authentic form, in this holding fast attention to resonance, from resonance of subjective emergence to resonance of the objective field, a position which does partake of the calculative (Cartesian) while not remaking stuck there, generally. On the other hand, also generally, Heidegger helps to not set the bar too high, by suggesting that authentic thinking generally occurs slowly, in a meandering, qualitative survey by poesis. While the subject is the inevitable entering point of caring interest, its viewpoint is calibrated authentically from there, taken away from inauthenticity and into engagement with its full organic process by re-attention to "there-being" (which occurs, I suppose, when resonance with a relative concern is particularly acute), from momentary concerns to a broad systemic view based in the relative interests (inter esse) of one's folk (social group/midtdasein) within the emergent world - that is another description of midtdasein; and if the subject is centered not in objectivity, but within the purview of the folk, in praxis; and folk leaders share this view to their relative interests, the calibration of the group should feed back to serve the authentic interests of the subjective starting point which the subject will come back to inevitably in resonance - a resonance that should meld with the group's interests, in the moment they seek to re-orient anew, to call back from estrangement their authentic position of caring. But if the subject is not getting sufficient feedback from the system, marginalized as such, their authentic concern would bring to bear their subjective perspective on the system's inauthenticity, acting as a homeostatic corrective (I believe it was Heidegger's student, Gadamer, who fostered this idea).
Thus, First - subject - isn't the same as most Essential (inter-esse) - Midtdasein - subject ensconced in a world view of relation within the folk. In fact, the first subjective relation is not to this third person (Cartesian) point of view, but rather, the subject acting into relation of second person address - parental relation, as biological creatures with reflexive capacities unique among biological creatures. From that starting point, it moves into emergent and third person relation (us) to calibrate midtdasein - if the social system is correctly oriented - which it presently is not (because it is estranged, all too Cartesian: objective/subjective, all too moved into the third person "they") - hence the need for centering not rigidly stuck in the Cartesianism of the psychological perspective, but in the communication perspective, in interaction, its affordance of a view confirmed and delimited by the relative interests of the human ecological system, beginning with the first to second person relation and then prompting engagement in non-universal maturity, to socialization in midtdasein - a worldview gauged against the relative interests of the social group. The interests of the subject as participant in the social group, its authentic being, are held fast as they naturally resonate in emergent delimitation against material reality, including its own affordances and constraints, matters of physics; and for the need to coordinate caring activity/existence in relation to the emergence of other authentic social groups, biological creatures, the necessities of their organic systems in emergent relation to our systemic organic necessities.
Heidegger does advise or describe as authentic then, a holding fast of this essence, the resonance of emergent qualities of the subject, the people, the MidtDasein and its world setting taken to heart.
The holding metaphor is interesting because it implies two separated appendages, or at any rate, the capacity to embrace and coddle that which is inbetween and captivate it to one's subjective attention.
Adding
GW: Cartesian epistemology, then, is dangerously self-referential, and that applies to the Cartesian sum as well as its cogito ... to what the model can say about the subject. Subjectivity truly is a chalk circle.

To break this, Heidegger proposed that every thing from a single particle to the universe has a being of its own and, therefore, a truth thereof which discloses itself to an action or state or site (depending on one's interpretation) called Dasein. Now, to overcome the difficulty of representation in the Mind, because thought, emotion and sensation are each, in their own way, representational, Hiedegger proposed essential thinking as the mind-activity which is active in Dasein's way of seeing what is disclosed.
This is good in that it helps supply a much fuller understanding, encourages attention to where our subjective emergent qualities resonate with the emergent qualities beyond the subjective; but you are sweeping aside other aspects that Heidegger suggests for relieving Cartesian rigidity, viz., the idea of Caring, there-being (taking attention out of one's head), the folk and their delimitation as such - these are not an affectation to Heidegger nor an arbitrary application.
You have reminded me of the aspect of Heidegger in which he calls attention to "spreading out what is interesting - inter esse - and taking to heart what is most essential - then holding fast" - that would be a Heideggerian means for subjective emergence resonating with emergent qualities of the objective…
The holding metaphor is interesting because it implies two separated appendages, or at any rate, the capacity to embrace and coddle that which is inbetween and captivate it to one's subjective attention.
What you may not be respecting in what I am getting at is how Heidegger's system would assign being to the folk - and how the subjective would have a different qualitative relation to it, within it, in midtdasein, than to the rest of the "site of disclosure"... it would be a relative quality and a Caring which goes beyond and then delimits the subjective perspective from The They and The The which would make a non-Cartesian difference. The holding metaphor which you remind me of in your attention to emergence is interesting.
Heidegger does advise or describe as authentic then, a holding fast of this essence of resonance of emergent qualities of the subject, the people, the MidtDasein and its world setting taken to heart.
GW: Only by fitting the two realms together may one reconcile false Dasein to "midtdasein" ... may one reconcile the formed personality, with all its error, to the "site" of disclosure of the thing which is the people. That is what my Ontological Transit, in all its gauche simplicity, is designed to do. Understand it before you criticise it.
Well, you can put it that way, its implied in what I've said, but rather than its being incumbent upon me to "understand" a reification like "the personality", you might be open to understand before criticizing the reason why autobiography will provide a better means of fitting predilections of the corporeal self to the "site" of disclosure - which includes one's folk.
I can appreciate that you want "personality" to fit a closer reading of the corporeal and its genetic expression, but the concept of autobiography is not mutually exclusive and will, rather, facilitate "the fitting together" of authentic expression of the personality and the "site of disclosure."
Hearts and Minds is one of the best, if not the best, Vietnam War documentary - sent our way courtesy of TT.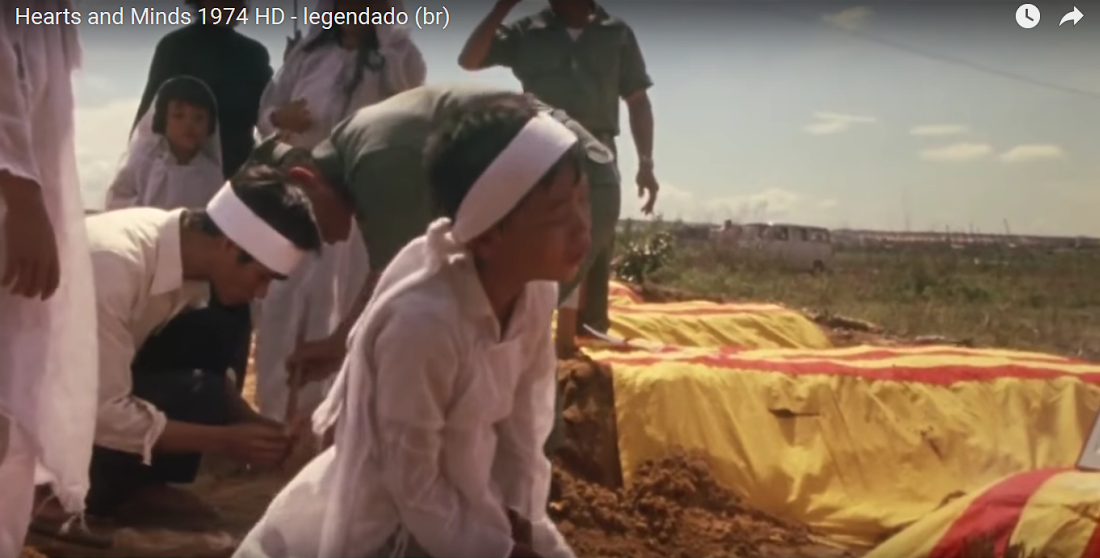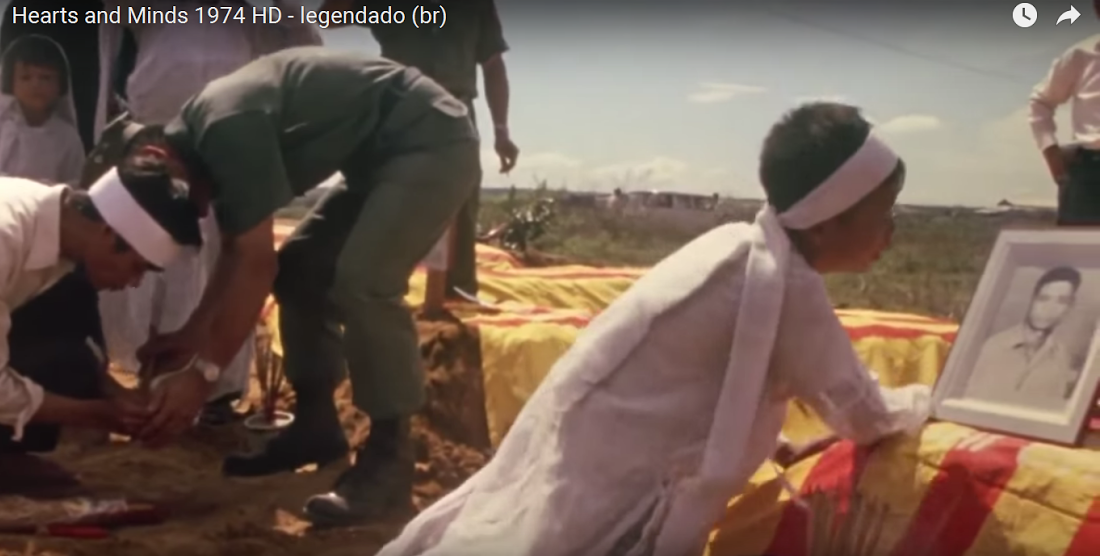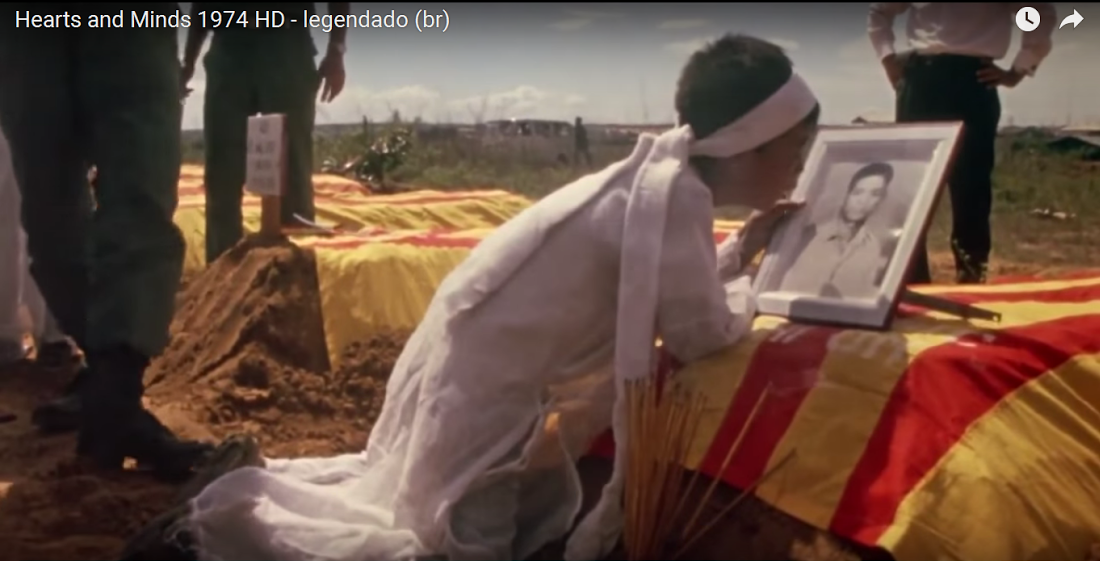 When I hear blanket criticisms (most recently by Scott Roberts) of those who protested and rebelled against habits of imperial warfare and sought a different way during that era, it sickens me. I have spoken many times of how the era's essence of midtdasein is not understood - it is not a universal call for peace. It is rather a gauge of one's folk and one's place among them - a gauge which allows for assessment of clear and present danger to authentic interests - thus, a legitimate fight or not. Vietnam and its circumstance were not a clear and present danger to White Americans or their interests - though you'll hear an echoing (((Walt Rostow))) in the film proclaiming otherwise; and through his kind of mis-assessment, a draft was required, authentic being violated. Hidden thus, beneath the overt expression of the times is an extremely meaningful gauge to authentic male being as opposed to their being used, say, in corporate or Jewish wars.
This is a documentary that puts Michael Moore's efforts to shame. If it does not fill you with disgust there is something very wrong with you. In a truly heartbreaking scene, a Vietnamese woman tries to get into a grave with what is her dead son; his child cries in agony over his photo; the scene then cuts ironically to General Westmoreland proclaiming that "The oriental doesn't put the same high price on life as does the westerner. Life is plentiful, life is cheap in the orient.."
One American Vietnam vet comments throughout but we don't find out until late in the film the price that he's paid. Another American vet is shown as a returning hero, a released POW. Early-on in the documentary, he's shown addressing audiences in his hometown of Linden, New Jersey - all White then, it is something frightfully different now, a black nightmare; a true case for flight of fight - domestically.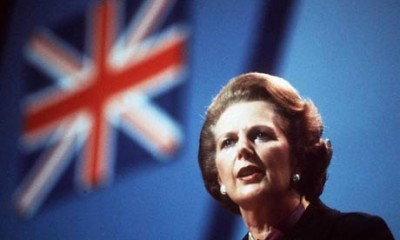 "There is no such thing as society"
In that act of being mistaken, anyway - let's leave a way out for people understandably reacting to the Jewish misrepresentation of the terms, "left" and "post modernity".
Internal Relation and Emergence
You don't have to take a position which places your people (praxis) as the central gauge. You can go on like a right wing fool for Jews and place a "quest for truth, facts and universal foundations" (and "inequality" even?) above all - even wreck your own people in that "noble quest;" but you'd be an unnecessary fool, a dupe for Jews and Jewish thinking in so doing. You don't have to put our people at the center - but you can, as factual verification and reality checking are available in an instant if you are not dealing with reality; whereas the principles upholding our people took many centuries to create and are much more precious and difficult to reconstruct, if ever they can be. It isn't necessary to place facts at the center - people are born of facts and if afforded correct principles, proper agency and accountability, our people will come to continually adjust their interests with the facts. Hence, the right's whole arbitrary-making quest for facts and episodic verification at the expense of principled interest in our people is the height of folly.
Chasing mere facts and perfect verification away from "faith" in our people will tend to take them into runaway, beyond our people's systemic interests - as opposed to taking the White post modern turn into its facilitation of the preservation and reconstruction of our people - where the facts are ensconced in the sufficiently deep emergent reality of our people's systemic history to afford re-framing at their authentic place in relation to our human ecological system.
Right and Altright reactionary fan club - scavenging the wreckage of continued reaction.
The right, "alternative right", those in their orbit, lay in wait as vultures for things like GW's latest surprise: as I stepped aside from a discussion of British politics, he applied the theoretical wrecking ball again to "THE left" and "post modernity" at their behest (he isn't so lame as to have to do it for himself); ill-prepared for the surprise in that context, I put up a threadbare defense against what I've come to see as a part of GW's autobiography - "champion of the right, universal foundational unifier against the left's class divisiveness."
GW - working class hero who sees their classification as a critical problem of imposed nationalist division.
If you are coming here, like myself, chances are that you appreciate GW's ability - you delight as he wields a scalpel on behalf of White/ethno-national sovereignty, more often a wrecking ball to the pretenses of academia and scholarship that are working against it.
We value this, want him to continue, want him to be satisfied with his part and his contributions.
What follows here is going to show little appreciation for that, which is abundant and shows forth in spontaneity for the surfeit of his intelligence - often yielding indispensable flourishes and insights that I myself cherish. This piece is rather an ungrateful piece in that regard, given that he has stood by me as I set about chartering a new platform for Majorityrights; and I sent scurrying many who had deep appreciation and respect for him as well; but it is neither for myself nor "his own good" that I proceed not feeling particularly guilty about that - nor is the matter of face saving a pressing matter for either of us - the sake is proper theoretical grounds, which is always my central motivation. Still this will appear rather like a hit piece - as it takes aim, focuses on the clumsier props of GW's worldview, philosophical underpinnings and aspirations - not on better sides and ideas, which will emerge cybernetically in balance of fact.
If you are coming here, you probably appreciate and identify with GW's rogue path: as a completely disaffected outsider to the academic fray, he early on rejected the nonsense coming out of there, particularly from fields dealing with social issues. And you delight along with him as he continues to apply the wrecking ball to their cherished liberal ruses under cover of "The left", their wish to open important borders and boundaries, to bring down individual merit, to drag others down into primitive individual and group failure - instinctively, you sense him taking down liberal bullies who are smug enough to insulate themselves from the consequences of the unsupportable concepts of social "justice" that they wield against those native White populations least responsible for others problems, most likely to suffer from liberalism and least likely to gain from the applications known as "The Left" - applications which can recognize just about any collective unionization of interests except one kind - White. Certainly a (((coincidence))).
Most people who've come here, myself included, have also experienced mystification over GW's not being satisfied with that. You have been at least temporarily mystified as he evades into the arbitrary recesses ever available by the empirical philosophy that underpins modernity; and as he continually applies its wrecking ball, secure in the faith that it will leave in its wake only that which is fine and good; a wrecking ball summarily dismissing scholarship, conceptual tools and principles that others set forth to guide social action.
I have been stunned as he sends the wrecking ball my way as well, summarily dismissing even carefully culled and profoundly warranted philosophical ideas, eminently useful conceptual tools and important rhetorical positions that I have geared to his same White ethno-nationalist interests; while his modernist philosophy willy-nilly casts me into the role of the "lefty academic" foil in key moments.
I am no longer mystified by this.
A reactionary position is mostly retreating (evading) and attacking - whatever looks like an enemy or Trojan horse - but for its instability, it is susceptible to chase after the red cape.
An early contentious streak in the autobiography over-reinforced by circumstance, ability and admirers.
GW is wonderful, we love GW, but like the rest of us, he is not perfect. There is a residual strain of contentiousness in his autobiography that stems from his early disaffection and precocious disregard of liberal prescriptions coming from academia. It's a part of his autobiography that he takes a great deal of pride-in. It is also socially confirmed enough so that he continues to chase its red cape known as "THE left;" and keeps applying the modernist wrecking ball to any concepts the tiniest bit speculative in circumscribing social interests; or adopting any terms also used by liberal "left" academics - even if used in different ways, he will understand it in THE left way that he is familiar with - and summarily dismiss it as such or apply the wrecking ball.
Unlike most people disaffected of liberal academia, he is not of the working class sort content to shake his fist at academic pomposity, to find solace in a beer and the pragmatism of his working class buddies, allowing the union misrepresentatives to negotiate his interest with their fellow liberals of academic background; nor is he content to join in with the White collar and middle class who typically denounce the worst of academic socialists as unrealistic, while they go along with the liberal anti racism of the academe, signaling their one-upness to the lower classes by denouncing as backward superstition whatever defensively racist discrimination they might even require.
He does share a few things in common with the typical middle class perspective however. Naturally, he has a bias toward viewing his success in positivist terms, as having come about from his gray matter and personal initiative, not because he derived any benefit from artificially imposed social bounds against competition and to circumscribe cooperation.
Though he can relate to the working class "xenophobia", he maintains that their maintenance of who they are among a collective "we" (i.e., particular native European nationals) and their choice of whom to intermarry with (same particular native European national) is something that should and can emerge naturally from their genetics - an identity that will emerge naturally, provided they do not have liberal, Fabian and Marxist ideas imposed upon them; the last thing GW wants is to impose another artifice upon them, one which he believes could divide them against their upwardly mobile English brethren, and in turn, divide the middle class even more against them. I.e., the "left" and "right" is normally taken as an economic divider and unifier of class, not a racial nationalist one as I am proposing. The middle class, as much as any, might be reluctant to 'get it' and not identify with a "White left," in which case we would be back to the divisive issue, not the uniting issue that both GW and I seek - we may not agree on terminology but we do agree on native nationalism.
Thatcherite obectivism a means for personal advancement and foundational unification of nationalism.
In fact, GW is a native nationalist, deeply offended by the class system which has long hampered English unity. Thus, he is not content to disavow the worst of liberal and Marxist academics, writing-them-off as the idiots that they are, while leaving the working class to the fate that liberalism will bring to them, and, if left unabated, to all of us eventually. Like a few, more ambitious among us, he set about to get things right, to open a platform for White nationalists, even before it was quite the immanent practical necessity that it is now.
He aspires to identify the ontological connection between all English classes which, if unfettered by artificial constructs, would have them acting as native nationalists in loyal unanimity to their interests.
In that regard, Margaret Thatcher represented to him a liberating moment from the incredibly burdensome artifices of liberal, Fabian and Marxist Left union delimitations and by contrast an opportunity to unite as nationalists on natural positivist grounds.
Normal first reaction that doesn't take Post Modern turn as it fails to see liberalism flying under left colors.
Indeed, most anybody of this ambition, myself included, who cares about our race and its ethnonational species, starts out in reaction to the absurd, contradictory and destructive liberal rhetoric coming out of academia and reaches to grab hold white knuckle to foundational truths, particularly scientific fact, which cannot be bamboozled by the rhetoric of liberal sophistry (which we later come to recognize as more often than not, Jewish in original motive). And we do grab hold white knuckle - that is to say, scientistically, in rigid over and misapplication of hardish science to the social realm, as we cannot trust the social realm, its rhetorical caprice if not deception - its ongoing disordering effects that apparently threaten to rupture social order anew with every agentive individual. Coming from a non-Jewish, Christian cultural perspective, where our bias starts, if not Jesus, we first liken ourselves to Plato and then modern scientists seeking to gird and found our place and our people's place, whereas "they" are Pharisees and sophists, wielding the sheer rhetoric that we are going to debunk with our pure, native ability and motives. In a word, we are going to do science against their dishonest bias against us - they are indeed being deceptive and biased on behalf of unfair people; we see it as our objective to establish universal foundational truth that will be unassailable to this sophistry.
That is the normal first reaction of a White person who cares about themself and our people - it was mine and it was GW's - a nascent White nationalist in response not only to the anti-White discourse coming out of the university, but in response to the very frame of the discourse - that is to say, taking on the frame [Jewish and liberal social stuff and lies versus White science and truth] - against accusations of privilege, racism and exploitation, we sought pure innocence in truth beyond social tumult and disingenuous rhetorical re framing. We (understandably) acted with absolute revulsion to anything like social concern and accountability - why should we be accountable to ever more alien imposition? - itself neither offering nor asking for an account sufficient to maintain our EGI - and where our people are eerily unconcerned or antagonistic to our people as well, we are only more compelled to take on the task ourselves - to pursue pure warrant. Our first reaction to the liberal chimera called "THE left" is: "I" noble servant of postulates - theorems - axioms - upon universal foundational truth."
Beyond our people's relative social interests even, we must save ourselves from the lies of "The left" (never minding that their first lie is that they represent our left) and found our moral/ontological basis where Jews, other tribalists and our selfish liberals, who only care about themselves, can never again manipulate it. We hold white knuckle, rigidly, in reaction to Jewish sophistry.
History will show that our people who pursued and secured sovereignty, health and well being found a philosophy advanced of that - competent and able to secure their social interests. They'd taken the White Post Modern turn from this reactionary position.
For reasons unfolding here, including reasons of his personal autobiography, GW has yet to appreciate and take the post modern turn.
Personal ability and interpersonal circumstances have facilitated his carrying-on in a typical first philosophical position of an amateur outsider in regard to academia - the epistemological blunder of "they are just sophists who provide nothing but nonsense while 'I' and my pure thoughts in relation to 'theory' am going to set the world aright" - an epistemological error in the relation of knower to known that is born in reaction and puerile hubris, carried on by being strong, smart enough to persist long after most people would shrink back from the signs of its limitations; going further uncorrected as it has been endorsed by "no enemies to the right" (a dubious principle, if there ever was one); it has grown into a surprisingly big and audacious ego wielded as a wrecking ball against "post modern philosophy." We are supposed to rest assured on his faith that in the aftermath of wreckage, that the emergent qualities of his mind are all that is required besides the occasional foil to play off of in order to clarify and carry the modernist program forward to unshakeable, universal, foundational truth - unassailable to any social reconstruction. Never mind that we are already willing to agree upon most of the fundamental rules that he would seek - our agency is not necessary if it is going to suggest anything like planned social construction of systemic defense. No, that's all impure stuff to be cast aside; and by contrast of true Platonic form, if you are freed from that ignorance and come to know the good he will secure, you will do that good.
He is not satisfied to simply negotiate, reason-things-out and reach an understanding among his people, he is not even particularly concerned that it won't be a damn bit of good if people can't understand his philosophical yield - he wants to secure that good on ontological foundations beyond praxis - beyond the capacity for manipulation. Most sophomores abandon this, their freshmen objective, as not only obsolete philosophy, but in fact, come to recognize it as destructive philosophy - a destruction which GW continues, with tremendous faith, without need of Aristotelian compass, that tremendous confidence to persevere where Wittgenstein failed.
The boomer generation - libertarianism and egocentrism.
The likes of Bowery and GW will be slower, if ever, to make the turn in direction, not because they are stupid, of course, quite to the contrary, but because they have the mental horsepower necessary to keep patching and operating the antiquated and obsolete technology that is modernity; and stem predilection both motivates them and enables them to do that; they are more self sufficient, less immediately reliant on the social (why carry others weight?); more confirmed by females by being reliable as such (concentrating on how to do things, not stepping on the toes of females by asking questions of social control - as long as you are at one end of the competition you are OK - liberal or the right wing end); confirmed by non academic workers in their more pragmatic concerns; and confirmed by right wingers in their penchant for anti-social theory beyond social manipulation - exactly, they are also slow to take the turn, of course, because they have an understandable lack of trust in liberal-social narratives; this unwillingness to suspend disbelief may be increased inasmuch as they have benefited as baby boomers, less harried for their identity in the parts of their life-span experienced prior to the culture of critique and in their personal initiatives after its reprieve - in Bowery's case, with aspects of the objectivism behind Ron Paul's libertarian "revolution"; and in GW's case, during the Thatcher years (Thatcher's initial backers having discovered her reading Wittgenstein's cousin, Hayek, who obliviously carried forward upon the Tractatus) - years of brief, partial liberation from liberal-left union fetters - "there is no such thing as society" - in either case, a false friend facilitated as false opposition - viz., an expression of steered objectivism derived of Austrian schools beginning with Wittgenstein.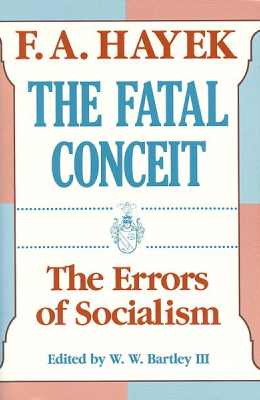 The title is a projection of objectivism
.
Subtitle: look who else is reading it.
What is confirmed to me - in a roundabout way, when GW dons his powdered wig, grabs a quill pen, does his best John Locke or whatever voice serves, and says oh, "that's just Aristotle and his rhetoric," "all of the good ideas are coming from the right", "based in nature, none of this praxis stuff", says that he "never loses an argument against academics", etc., then continually re-applies radical skepticism of the empiricists and their forerunners - is that he is showing an ego driven and confirmed desire to carry-on the "pure" modernist project; viz., in his ontology project and his destruction of everything in its path, even treating Aristotle and William James as utter morons, GW is revealing a vain desire to do something all alone, like a combination of Wittgenstein's Tractatus Logico Philosphicus and Heidegger's Being & Time: "The world is everything that is the case" meets "the worldhood of the world" - without the post modern implications of the latter. All that is required is the emergent qualities of his mind to set the world's ontology aright - it will be "unassailable" by liberal, social, "left" rhetoric.
His reaction, confirmation and penchant for empirical verification against Jewish rhetoric has apparently caused him to disregard the post modern turn that was occuring also in Heidegger's philosphy, albeit in Heidegger's case, in that somewhat rigid, German way (which I find endearing).
GW appreciates Heidegger, so why does he not move forward from 1927 and why does he retreat to 1921 and the Tractatus? That he consders "OF being" the better starting point than Heidegger's "There Being" provides a clue to ego centrism and Cartesian anxiiety - he not only proposes the reconstruction of the Cartesian starting point, "Of being", but proposes it as an exclusive position, not even taking hermeneutc turns with Heidegger's non-Cartesan starting point, "There being."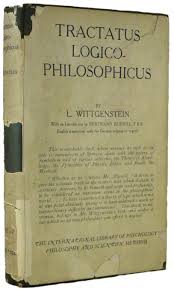 "Unassailably" proclaiming that "The world is everything that is the case"
Whereas Wittgenstein himself was forced to yield-to, if not recognize the necessity of, the post modern turn - so much so that he was embarrassed by his effort at a complete ontology in The Tractatus Logico Philosophicus - having proclaimed its logic "unassailable" at once upon completion, he later repudiated it, even took to referring to its author as if a different person.
The Motivation for Post Modernity
Part of the craze for "post modernity" is that people (correctly) sense that modernity is destroying their differences, their traditions, their ways of life, their people and their very lives. And yet they frequently found traditional societies destructive as well. Therefore they were happy to have not only backing of cross cultural studies, vouching that different ways of life are valid, but also some confirmation from the very foundational math and science which modernity pursued to an apex that finally turned back on itself.
Kurt Gödel had demonstrated that a theory of any complexity could not be both complete and unambiguous.
Neils Bohr had priorly announced that there is no instrument fine enough to resolve the wave/particle distinction.
Heisenberg's uncertainty principle elaborating from that was subtler still - that the observer is engaged in interaction and has reflexive effects upon that which he observes.
Confirmation of Aritstotle's Praxis and suggestion that it should be the radical basis of assessment, not pure objective facts.
These findings confirmed Aristotle's premises as set forth in Nichomachean Ethics - on the nature of Praxis - people are in reflexive relation, mostly requiring a degree of practical judgement as they are less predictable than the theoretical causality which the hard sciences pursue. It also would suggest placing praxis more in the center than theory - i.e., a socially based perspective where people are the arbiter, as opposed to "I think therefore I am" in relation to mere, indisputable facts and non-interactive third person behavioral units; a pursuit even outstripping the subject ultimately in favor of fixed theoretical facts - the Cartesian relation (pursued non-relation, as it were) of knower to known.
Vico was first to take the hermeneutic turn against Descartes, to bring ideas into historical context, the relation of knower to known into the social world of praxis
A relation knower to known other than the Cartesian model is required by modernity's recognized failures and impervious destruction.
Those who care about people, who see the destruction of Descarte's "relation" of knower to known, understand the wisdom of Aristotle, and realize that Vico - Descartes' first major critic - was in fact, proposing the taking of theoria into praxis: i.e., correctly placing people and praxis at the center of his world view. He was setting forth the historical, hermeneutic world view, the post modern world view. And, in turn, those who understand Heidegger will see that he was following in that same direction, which may be called "existential" and which is centered in praxis - the social world.
The White Post Modern turn is, of course, the best and most moral perspective for advocating people - Whites especially - Jews don't want that and so they fool the uneducated masses and most of the educated masses as well by reinterpreting the terms by which people - viz., White people, might understand this - and they get them to react against didactic misrepresentation. That is, they are getting them to react in aversion to what is good and healthy in racial advocacy by having made it didactic in misrepresentation - e.g., the highly sensible Post Modern is presented as "dada" (whereas I have secured its sensible form in White Post Modernity).
Bowery and GW were impelled on, for the didacticism of the (((liberal-left - contradiction of terms))) and for the (((misrepresentation))) that was this false opposition and its false promise to liberate us from The left, among other reasons. Objectivism, the neoliberalism and libertarianism of the Austrian school of economics, Thatcherism, is merely a false opposition that (((they))) set up against "(((The Left)))." It is a product of late modernity, derived of the Vienna School of Logical Positivism, which in turn was derived of Wittgenstein's Tractatus Logico Philosophicus.
Again, that was Wittgenstein's attempt to set-out a comprehensive and "unassailable" ontology - "The world is everything that is the case." He would later say that the Tractatus was "not a very good book", lest he be mistaken for one not recognizing that those who had taken the post modern turn had left this philosophical quest behind. Nevertheless, the Austrian school of logical positivism founded upon the Tractatus lived on through his cousin Hayek (who Thatcher was discovered dutifully reading); it was then taken up by von Mises et. al, who would conveniently and explicitly adopt this no-account modernist program against any one of subsequent generations who was the least bit reflective, who had any social complaints about how they and their people had been left without social capital after this generation of egocentric locusts devoured all social capital in their path. Waiting generations of right wing reactionaries, ensconced in their well protected Internet bubbles, were ready to look up to these libertarians for their lack of social concern, conveniently blaming the socially conscientious of prior generations for the problems - "The Left", where not "hippies", were the ones asleep at the wheel and leading us over a cliff, "but not the objectivists" and not (((The YKW))).
One-up intransigence of boomers meets generation Internet bubble for a right-wing cocktail, silencing socially conscientious voices between.
Because of GW's unwillingness to trust anybody but himself, he takes recourse in the one aspect of the post modern turn where his first person account of all the world's foundations might be claimed - emergentism. He has a problem, however, when I say that the world still interacts. He has to take recourse to the absurdly arbitrary claim that "life doesn't interact."
Emergentism, in fact, is one of the key contributing factors to the post modern turn - it challenges the reductionism and fixedness of the modernist ontology project in an important sense - the emergent whole being greater than the sum of its parts means that significant referents are changeable in complex systems, thus qualifying Bowery's criticism - "there is either a referent or there is not" - as this charge must yield to the fact that facts can be re-framed as they emerge physically, as they are designated by individuals and as they emerge in social consensus. And yes, what emerges still interacts in a myriad of ways.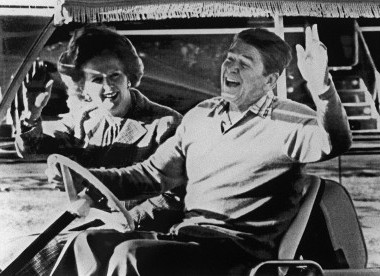 Gen Xer's were a bit late for the ride
"There is no such thing as society"
Their lack of faith in the social narratives as they are applied by YKW is understandable, the faith they show in the guiding principle of modernity to leave only what is fine and true in the wake of their wrecking ball is not. There comes a time to suspend disbelief. To draw a hypothetical boundary around our people is as good a time and place as any. "Wise men see lines and they draw them" - William Blake. And its not so hypothetical.
Perhaps because their boomer generation was early in line and they were intelligent enough to position themselves by means of objectivism for a deck chair on the higher end of a sinking Titanic, they can take some solace in writing-off those who might be going under first, if it does go down, as hazards of nature, having not acted "naturally" in EGI - Bowery in particular, being motivated by an affinity for the individuality of northern Europeans, abandoned ship (MR, anyway) when Dr. Lister and I began raising criticisms of "individualism über alles" and raising social concerns against that.
In fact, for this reason, Bowery issued an ultimatum ("either him or Lister") which defaulted to Graham's more social side, upon which Bowery expressed his "revulsion" for Majorityrights.