Majorityrights Central > Category: Law & Order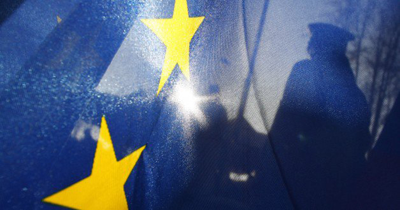 Controversy ahead.
Summary: This interview was with Tomislav Sunic about the migration problem in Europe. Kumiko Oumae was hosting, standing in for Guessedworker, along with DanielS as co-host.
The issues which we covered were:
The idea that part of the reason for the migration wave is psychological rather than strictly structural.
Discussion on whether the words 'migration' or 'crisis' were really appropriate descriptions of what is happening.
Discussion of weaknesses of Christianity in the face of an enemy.
The relationship between countries in South Eastern Europe.
Cases of religion being used as a cultural-historical identification rather than as a belief system.
The influx of migrants and the terrorist threat posed by them to the European Union.
The advantages which the defenders have over the invaders, given the disparity in average IQ.
'Better is worse', and how a deteriorating security situation can be a catalyst for total structural change in the case where all else fails.
I think it was a fantastic interview, I was really honoured to have Tomislav Sunic on our show, and I hope to have him back again as soon as possible. He's really one of the best ethno-nationalist speakers alive.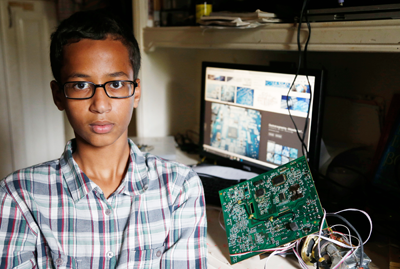 Ahmed Mohamed: Clock Boy.
In the United States, a 14-year old student at Irving MacArthur High School named Ahmed Mohamed brought a device to his school that somehow caused school administrators to call the police, and the police then arrested him.
This is because all of them at least momentarily seemed to have believed that the device he had brought to school was 'a hoax bomb'. It became immediately apparent that it was not a hoax bomb, and was in fact a clock inside of a pencil case.
Subsequently, a media frenzy developed around Ahmed Mohamed, which has led to an outpouring of sympathy directed toward him from various segments of American society.
The incident went viral on social media and the hashtag "#IStandWithAhmed" was the top non-promoted United States trend on Twitter early on Wednesday morning. Some people alleged that Mohamed was arrested only because of his Muslim name, or because of the way he looked. Many liberals and Muslims claimed the situation was a case of 'Islamophobia'.
Many others would be inclined to gloss over this story, filing it away as just being an example of Americans being 'too paranoid about terrorism', embarrassing themselves, and then reversing course.
However, there are actually more interesting patterns at work here.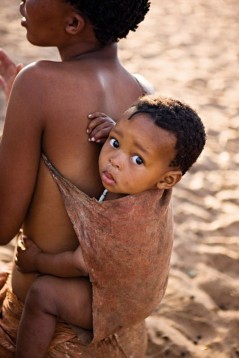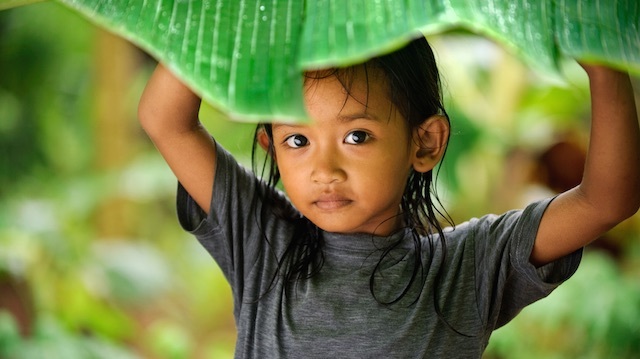 An ancient instinct that is vital: " Wait, who are you? "

What is it really, that is called "xenophobia"?: Article translated and republished from "Nya Dagbladet Analys"



What really is referred to by the word "xenophobia"?

Xenophobia is no human idea, it is not a political ideology. The inherent notion that individuals from other ethnic groups are different is as old as humanity itself.

That political leaders throughout human history have tried to either foment or stifle this innate team spirit does not change its origin or function. Ultimately, while it has often come to be called xenophobia, it is a kind of defense mechanism of an ethnic group. It has a cohesive function but is also vital to the group's survival.

It is easy to think today that racism is obsolete in modern societies, and political ideas that multicultural and multi-ethnic societies are something we can decide to create, and then use various integration programs as a tool to make this work artificially.

It is important to remember that "xenophobia" has always been the human diversity condition. Without this desire or sense of distinction and boundaries no ethnic group could have existed for very long before it would be adulterated and perish again.

The world's major ethnic groups; blacks, whites and Asians, and all its subsets of peoples did not come into existence overnight. It has taken nature tens of thousands, if not millions of years to enrich the earth with the human diversity which we have today. The birth of a new ethnic group has always been dependent on a distinct geographic location. For the purpose of various ethnic groups' birth and continued maintenance, they have always required "xenophobia", more properly termed "alien skepticism" or "stranger caution" as a prerequisite.

The principle or the basic human function is exactly the same as in individuals. An individual who is not skeptical or cautious when confronted with a stranger will not survive in the long run. This instinct is basically in all living creatures on earth and is deeply rooted.

The function and conclusion of prejudices

"Alien skepticism" or "fear" of the unknown is a kind of first line of defense. Here comes the concept of prejudice. An individual always makes a first assessment of the foreigner—a judgment before it knows any details for sure. We must also understand that individual assessment, when the unknown has become known, can shift from prejudice to "judgment", a conclusion based on knowledge.

However, today we are told by the modern political system that prejudice is just ignorance and as soon as this ignorance is gone, the foreigner should be welcomed. In fact, the individual's or group's conclusion could be that the foreigner cannot necessarily be given a pass, and may intend to cause us harm.

Racists in every expression of the negative sense, of course, are also those who want to cause an ethnic group's unity and uniqueness to perish through mixing and division. Many nations and entire civilizations during the history of humanity have vanished for this reason. Either by displacement and extinction or by blending them away out of all recognition.

A true defender of the world's human diversity turns naturally against both extremes of racism and genocide. Moreover, the criminalization of these two extremes is stated in the UN Declaration of Human Rights of 1948, saying that not only is performance of these acts criminal but it is also criminal to instigate them. Thus, the express intent or encouragement to try to create a multi-ethnic society, which inherently violates the right to the preservation of the ethnic and cultural characteristics of the group, or displacement or eradication of a people, could fall within the scope of this crime. In the UN declaration it says, among other things, that the following shall be considered as genocide:

"Deliberately inflicting on the group conditions of life intended to lead to its complete or partial physical destruction; (d) to take measures intended to prevent births within the group; (e) Forcibly transferring children of the group to another group. "

In the ongoing development of today's Sweden where a large number of non-European immigrants are coming to the country, a natural segregation process is marked by Swedes who move away from immigrant areas while various immigrant groups cluster together, and those immigrant groups quickly receive a residence permit and can select where in the country they want to stay. In this way the crime referred-to in the last paragraph concerning genocide may be relevant, eg. in cases where parents are not allowed to put their children into any school but are forced to send them to the local multi-ethnic schools where Swedish children in many Swedish schools already are a minority in their own country.

In the next step they might endeavor to create a multi-ethnic society through the use of integration programs, and this could fall within the scope of "hate crimes" because there would be a restriction of the indigenous group's autonomy.

The general conclusion regarding the question of earth's ethnic diversity is that the property known as "xenophobia" is a necessary evil. The key instead now is to thwart its extremes. The leading political establishment in general seems to dumb-down and exaggerate the image of our instinct for caution, instincts like defense and self-preservation. This they do, among other things, by trying to characterize as a disease, what is actually an instinct and a function that acts as a guarantor for the conservation of all communities, by using a negative-sounding designation such as "xenophobia". If there is an "undue fear" of the unknown, its assessment must of course be something that is considered "reasonable" and make sense, and it needs to exist and be expressed.

There has also been a confusion between the fact that ethnic groups are different and should be valued as such, with the idea that ethnic groups are ranked differently, the two are very different things. The most extreme manifestations of the debate would not even concern themselves with the thought that there are different kinds of people on earth.

This is often presented as options of black and white, where either you accept today's multicultural and ethnic change in Sweden beyond recognition, or you accept hatred and abuse against all immigrants who are in Sweden and the need to advocate a hundred percent purity. Swedes are a generally balanced people and have an absolutely predominant wish for neither of these extremes. Discernment is often the first casualty when debate deteriorates.

Reliance on these extremes and extremists, mainly in politics, business and the media is driving the currently extreme situation. However, what remains and ensures that we can get a more balanced society and social climate in the future, is that our age-old instinct for self-preservation can take on a balanced and natural expression.

Swedes may be very open-minded, but they also have a right to their own preservation.

NYD Analysis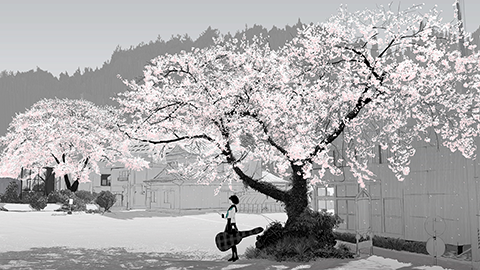 Don't worry, I'm the kind of foreigner that you'll like. Hopefully.
Majorityrights began with and has long been committed to freedom of speech, no matter how controversial the opinion, as I can clearly see from the archives. It has been published as an internet magazine with considerable bravery given the political environment and the risks that come from being misunderstood, and has had a pretty diverse set of contributors and viewers. On 14 October 2014, it marked its tenth year in operation, and I hope that its eleventh year coming in just a few months will be as illuminating as ever. As a newcomer, and as an East Asian woman, I feel privileged to be invited to submit articles from my perspective and experience.
Here, on what could be described as freedom of speech's front porch in its tenth year, we have a good place to talk frankly and honestly as neighbours and allies with common interests. What I'm about to provide is what I see as a necessary polemic against some positions that exist in Majorityrights' archives and an invitation to conversation as such.
It is said in warfare about the 'turning manoeuvre', that when you move into an opponent's rear in order to cut them off from their support base, you are taking the risk of getting yourself cut off from your own.
A similar manoeuvre has been attempted by many ethno-nationalists in Europe since 2001 on a political level with regards to the War on Terror, through their decision to advance negative attitudes toward it and their decision to develop talking points that reinforce those attitudes. They are refusing to endorse the War on Terror under the belief that this non-endorsement is somehow a 'good' angle to protest the political establishment from. It is not good. Those ethno-nationalists are getting themselves cut off because what they are doing actually undermines their own ability to address a severe demographic threat and also undermines their ability to address a persistent international security threat. It's an unfortunate situation, because it is crucial for people to be able to square the thoughts that are going on their heads with the reality on the ground: The reality of the necessity of overseas contingency operations.
To understand how things reached the stage that they have reached, first a person has to remember how things started out. The world was stunned to see the events that were taking place on television on 11 September 2001. Nineteen Arab men had hijacked airliners, and rather than putting the planes down at an airport and demanding a ransom, they chose to put the planes down by sending them into buildings in New York City.
People seem to have struggled to understand how this could happen.
Over time, a self-hating narrative built up in which the citizens of the North Atlantic were largely blaming their own governments for having allegedly 'fanned the flames of conflict in the Middle East' by allegedly 'supporting radical Islamists', while simultaneously also allegedly 'fanning the flames of conflict in the Middle East' by allegedly 'opposing Islamists and offending Muslims'. Both of these narratives cannot make sense at the same time, and I would argue that neither of those narratives are true. Furthermore, the apparent implication in both of those narratives is that the North Atlantic should refrain from pursuing its interests in the zone to the south.
That is an idea that should be rejected on the basis that it leads only to paralysis in the political sphere, and a loss of initiative in the military sphere. Groups which argue that the North Atlantic should adopt a passive stance and not assert its interests, and those who place blame onto the wrong people, may mean well, but they do not realise that the narratives they are creating can lead to serious crises which may not have actually been intended by those dissenting groups.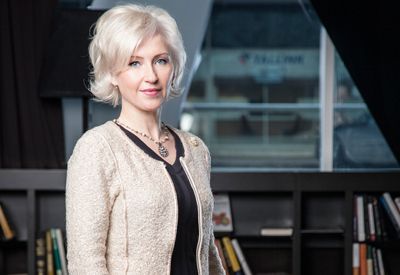 "As a White person, I feel that the White race is threatened today! Are Estonians also so brain-washed now that they start talking some kind of politically correct bullshit?"
- Ojuland said.
The other day I received an email from a reader who expressed the same vexing disbelief felt by all of us, I would say, about the role of "the Establishment" in this vast and viscerally offensive phenomenon that has become known euphemistically as Moslem Grooming.
Steve S, I shall call him, asked how, "given the length of time, the quantity of the victims, and narrow demographics of the perpetrators and the horrific nature of the crime" there could have been literally no Establishment response, beyond an implacable will to look away.
Well, Steve, the time period over which the crime has been around is well over 25 years. Back in 1988 there had been an uproar among Sikhs in Birmingham when girls from their community were targeted by Moslem men. Then, when news of the first Rochdale trial finally broke into the press (that is, when the press was forced to report it), a retired police officer came forward to report that as long ago as the early 90s he personally was ordered not to investigate victims' complaints. Because of the "grooming" nature of the offence, involving supposed boyfriends, drugs, alcohol, and other forms of bribing the girls, it is likely to have been initiated by Mirpuris of the second or later generations. It could have been going on thirty or even forty years ago. However, it is not limited to Mirpuri or even Pakistani Moslems today. The BNP has reported that in Wrexham, for example, the offenders are Iraqi.
Given the uncertainty of the time-scale, the quantity of victims is, of course, impossible to assess with any degree of certainty. The latest assessment for Rotherham is that there have been around 2,000 victims there alone. But Rotherham, it has been said, is dwarfed by events in Manchester and Sheffield. There has been talk of "the tip of the iceberg". There have been over fifty cases brought to court so far – few of them reported nationally. The other day I saw someone use an estimate of 130,000 victims from day one – whenever that might have been - and that could be the right sort of scale. We just don't know.

Don't Joke with Islam… or Jewish Interests, International Banksters, Neoliberals, Christian idiots, right-wing idiots, Negroes, mudsharks, La Razza…
"Unlike its predecessor Hara Kiri, Charlie Hebdo, the liberal-libertarian newspaper, has become one of the organs of the dominant ideology. They can recognize their own."
- Alain de Benoist
They recognize their own..
Free speech for who?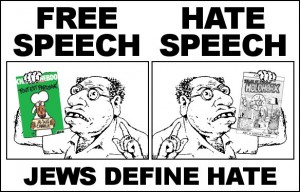 As such, Tanstaafl's account is even more descriptively accurate of those behind the policies of Charlie Hebdo - they're an organ of "neoconservatism" (a Jewish platform):
http://age-of-treason.com/2015/01/13/charlie-hebdo-and-what-heebs-do/
And they recognize their own under attack..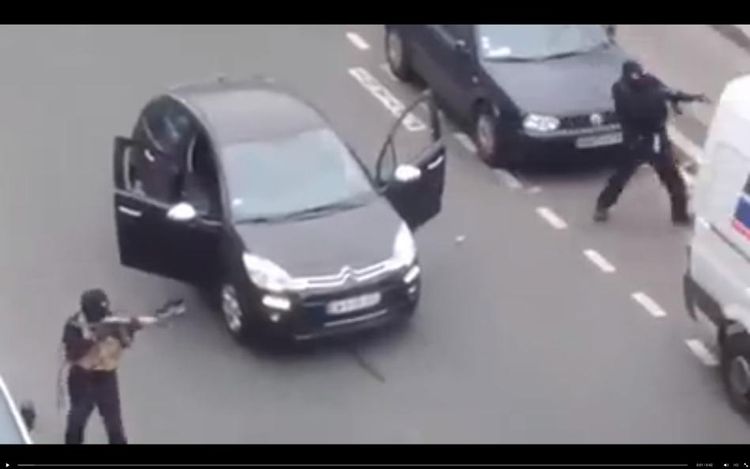 On the radio page now, Paul Weston, the man who managed to get himself arrested for reading from Winston Churchill's The River War, talks to GW and DanielS about himself, his party, nationalism and the political climate, the nature of UKIP, blogging on the DT, that adventure in Winchester, and (even) the JQ. He's a good guy. You should listen.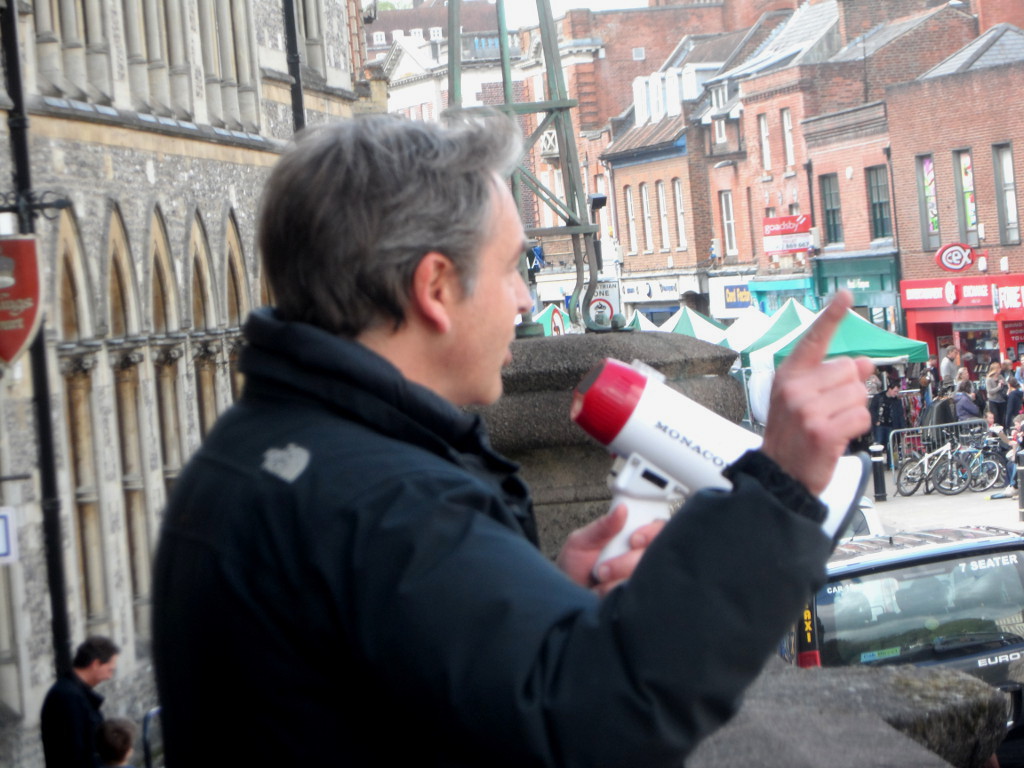 Upon Winchester Guildhall, Paul Weston quoted the following passage from Churchill's "The River War":
'How dreadful are the curses which Mohammedanism lays on its votaries!,' wrote Churchill.

'Besides the fanatical frenzy, which is as dangerous in a man as hydrophobia in a dog, there is this fearful fatalistic apathy.

'The effects are apparent in many countries. Improvident habits, slovenly systems of agriculture, sluggish methods of commerce, and insecurity of property exist wherever the followers of the Prophet rule or live.

'A degraded sensualism deprives this life of its grace and refinement; the next of its dignity and sanctity.

'The fact that in Mohammedan law every woman must belong to some man as his absolute property – either as a child, a wife, or a concubine – must delay the final extinction of slavery until the faith of Islam has ceased to be a great power among men.

'Thousands become the brave and loyal soldiers of the faith: all know how to die but the influence of the religion paralyses the social development of those who follow it.

'No stronger retrograde force exists in the world. Far from being moribund, Mohammedanism is a militant and proselytizing faith.'

Paul Weston's "I am a racist"