Majorityrights Central > Category: National Socialism
European Indigenous Ethno-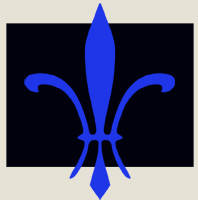 National & Regional Alliance

Hitler as Caesar: Historical lessons to be learned and new friend/enemy lines to be drawn.
Morgoth:

German National Socialism is the foundation of today's Anti White morality, so even if we granted this Pole everything, every atrocity, every murder and every slur, you can even say the Nationalism Socialism was a flawed ethos because it was merely a reflection of Zionism, which they do at Majority Rights, but that still leaves us in the situation of having to deal with the use of National Socialism to mentally cripple our people, and that would even include Poles and Ukrainians today, who would also be called ''Nazis'' for wanting to preserve their identity.

I simply cannot see a way around it or under it or over it, we must go straight through it and Poles etc are just going to have to deal with it, because if we fall so do they.
Unfortunate though I believe his hypothesis is, Morgoth has his hypothesis there.
By contrast and to repeat, this Italian/Polish American doesn't require ethno-nationalists to grant any guilt trips about Nazi Germany (whatever in particular he supposes that "I require to be granted", I don't know), but I do require fellow ethno-nationalists to be halfway intelligent and honest in drawing battle lines fit to the requirements of today and what we know now.
Morgoth's former picture of the week which, according to him, I wasn't supposed to look at critically: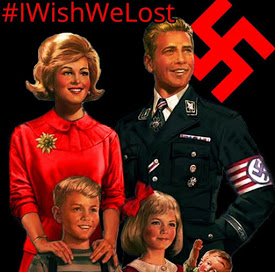 MR has another hypothesis here.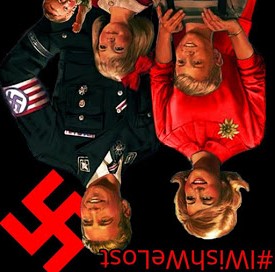 You did lose, and so did all Europeans because proper friend / enemy distinctions were not drawn.
I, we, are fighting with all we can to defend all native nationalists of all of Europe - western Europe absolutely as well. In fact, they are much better off without the justifiably negative stigma and inter-European strife that came along with that regime and its imagery; on the contrary, they can signal their clear cooperation on European ethno-nationalists grounds much better without it.
That's the working hypothesis here.
Poland has a unique situation to argue in nationalist terms. Having been subject to both Soviet and Nazi invasions, it is difficult for our enemies - by that, I mean the enemies of we ethnonationalists - to accuse us, by means of them, of being communists or Nazis - the usual bogey men raised to denounce nationalists. They will try to call all ethno-nationalists "Nazis", you say? Yes, they will try, but anyone who knows the lay of the land (say, in Poland and among Poles), knows that is ridiculous (and no, the next picture of the week that Morgoth put up, of a few bald Poles making Roman salutes behind a "blood and honor" flag is not a representative pattern).
With Poland having suffered among the most of those subject to Nazi invasion, nobody is going to call a true Pole "a Nazi" and have it stick in a credible way.
That typical argument among White Nationalists - "they are going to call you a Nazi anyway, therefore, may as well identify as one" - doesn't hold up.
The accusation remains a problem for many, however, particularly for those of German and German American extraction. As I have said before, the guilt trip is right on top of them - and it is difficult to have perspective - one is either completely at the opposite extreme, such as Frau Merkel, or, as some tactlessly claim, one must "go directly through it" and cop to the identity completely and unabashedly.
It isn't true: but for the guilt trips and the overwhelming abuse of liberalism, one may not have perspective to see any other options.
Whether for lack of perspective for overwhelming guilt trips looming upon them more directly as Germans or German Americans; or resulting from the position of those, such as Italians or Italian Americans, whose more marginal position is susceptible to disingenuous negative classification; or for a lack of empathic perspective for their ethnicity, such as the Irish, not having been particularly in the path of Nazi wrath; the overwhelming frustration pervasive liberalism's destruction has visited upon them tends to manifest two logical fallacies:
1. Overstated premise: Hitler and Nazism necessarily represented "White people" (which, of course, they did not, but only in part).
2. False either/or: It is either Hitler and Nazism or Jewish, neo-liberal rule and its runaway.
Of course cooperative ethno-nationalism is the alternative and proper way out of these illusory paradoxes.
As stated above, Poles, e.g., are in a unique situation to share the relative "innocence" of their nationalist perspective with other nations and unburden them of the guilt trips laid upon them - a service in unburdening ethnonationalist Germany, in particular, of guilt trips.
World War II is history and there is no sense in laying guilt trips upon subsequent generations of Germans and penalizing them.
While the same would apply to virtually all nationals willing to coordinate in ethno-nationalist terms, of course, German nationalism's recent history has been "mythologized" to the point where it is looked upon as pure evil, having had no rational reasons for its actions, operating ex-nihilo of sufficient cause - forcing would-be nationalists to lie prostrate before Jewish and liberal charges of "Nazism."
It was not ex nihilo evil; but neither does defense of Nazi Germany hold up to ethno-nationalist criteria.
So, how do ethnonationalists go about correcting the hubris of liberalism which has run rough-shod over the systemic bounds that ethno-nationalism would otherwise provide for our human ecologies?
And how do we look upon Nazism's imperialist over-correction, an exponential over-reach instigated by Jewish power and influence, neo-liberal powers and some overcompensations from its war-weary neighbors? We look upon it as a history that we can all understand by analogy to many examples in our own lives when we have over-reacted to provocation - now, at our best, we look upon it as history, to learn from. And when we see that our enraged response was directed in the wrong places or without correct measure, we try to do things differently the next time similar provocations arise.
Toward that measure of putting things in perspective and "demythologizing" Hitler, as it were, he is well likened to a Caesar type figure: in regard to whom people now should neither be guilty nor overwhelmingly proud. He did some things well, ok, that we can learn from, but particularly for his intra-European conflict, we should not extol him as a model: Caesar routed the Gauls - oh, good! (not). It would be ridiculous for me to expect people to shrug-that-off as a necessary cost; to say the Gauls "should just get-over it"; to say that all Europeans should affably resonate with and under Caesar's image; and that the Germans of the Teutoburg Forest must get with the program or "just deal with" the fact that we do not have sense enough to draw new lines, with new signifiers and worldview indications, making it clear that we are European allies now..
NPR/ Mary Beard, 'From Gladiator Duels To Caesar's Last Words: The Myths Of Ancient Rome,' 1 December 2015:

Julius Caesar, perhaps the most famous Roman of them all, had just conquered the Gauls in an absolutely brutal series of campaigns that even some Romans likened to genocide ...soon after establishes himself as dictator ...there is a sense that liberty is being removed by an autocratic leader and a group of what were actually his friends, stabbed him in the Senate.
Of course you aren't going to make normal people and people who want to fight on proper lines, entirely copacetic with Hitler and Nazi Germany. But you don't need to; in fact, it's a great disservice to western nations' ethno-nationalism, its share in the perspective on their innocence and trust thereof, a burdensome hindrance to participation in their eminent warrant of defense on ethno-nationalist grounds: because Nazism was not ethno-nationalism, not even national socialist, but imperialism in the end; and it certainly did not represent all White people and their nations.
Of course we must not fall into the trap of intra-European fighting again. But that is not enough - as we all know, we must regain our martial spirit and marshal it in the correct manner. Admire and learn from aspects of war and martial prowess of the past, yes, but the most crucial lesson to be learned, and the point, is to draw correct friend / enemy lines this time; to become ethno-nationalists in cooperation and/or coordination - not to become pacificists.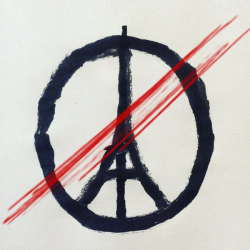 We must regain the will and warrant to kill those who would kill us, you say? Indeed, that is true. But it is a martial spirit that falls in line with ethno-nationalism and regional cooperation as well. Following a line that Bowery articulated: If people will not allow for our human ecology's discretion to exclude them, then they are abrogating freedom from (and of) association and our freedom of voluntary contract; i.e., they are treating us tantamount to slaves and we might even kill them in self defense if they will not cease and desist from that imposition - this will apply even to those who will refuse our orders of deportation and our assessment that they are to lose citizenship and/or right to abode in our ethnonations.

We must secure the existence of our people and a future for White children
Posted by Guessedworker on Mon, 21 Apr 2014 16:59 | #

So, let's look at the key elements of National Socialism - those which are not purely economic, at least - and determine what role, if any, they could have today.

Ayran supremacism (die Herrenrasse)

Today we are seeking to represent our people's natural right to life and land. Supremacism is completely off-target.

Slave-labour

Ditto.

Lebensraum

Ditto.

The cult of the Führer

The English, Scots, and Welsh, anyway, are simply too worldly and cynical to love up the leader to the required volume. Sorry. Can't be done.

The total state

Well, in significant respects the version of democracy we have now is not too far from totalitarianism. But I think the voting public might be quite interested in more democracy rather than less, or in genuine democracy rather than an abuse of it.

State terrorism

Who in their right mind ...

Eugenics, racial hygiene

All we really need is some awareness of self ... some honesty ... and the important aspects of racial life will take care of themselves. Won't they?

The militarisation of society

And so we arrive at the chief attraction, indeed, the only real attraction for many. The Schutzstaffel elite ... the Hitlerjugend ... a prescribed set of actions and horizons for the lost souls of urban Postmodernia. But is there any evidence from WW2, say, that this is the only foundation on which peoples can be called to their own defence? Really?

Summary
I don't frequent comment sections of other people's sites often, but when I do, I always manage to outrage someone. This time I've managed to really cause something unexpectedly interesting to happen.
Today I managed to get myself banned from none other than the Daily Stormer's comments section, apparently because I laughed at the Jews, I laughed at the Russians, I laughed at Andrew Anglin, and because I defended and upheld the actual existence of Operation Reinhard, and because I laughed while 'stepping over' the event. I guess my refusal to feel guilt or remorse for anything—and my incessant attempts to break down the liberal petty-moralist system—is something that he finds to be particularly disturbing. I'm task-oriented to the extreme, I don't have time to care for and fluff the egos or feelings of warm-blooded mental slaves.
I am too cold for him and his friends!
In a fashion almost entirely reminiscent of the infamously duplicitous Hal Turner, he chooses to ban me for some incoherent reason, while he leaves the teeming hordes of Jewish and Russian trolls entirely free to roam and comment unmolested.
'Too Cold'
I present for your perusal the primary comment which Anglin has said merited my banning. I do this because this is a comment that is relevant to the ethno-nationalist struggle, and because it is part of my perspective on what kind of psychological disposition is necessary in order to win going forward:
Kumiko Oumae, 'Paris Happenings: Meme Warfare', 15 Nov 2015, 10:36 UTC | Comment 2361565572:

[...] Without giving my opinion on it either way, I will only remind you of the strongest speech that Heinrich Himmler ever made:

Heinrich Himmler, 04 Oct 1943:

None of them has seen it, has endured it. Most of you will know what it means when 100 bodies lie together, when 500 are there or when there are 1000. And to have seen this through and—with the exception of human weakness—to have remained decent, has made us hard and is a page of glory never mentioned and never to be mentioned. Because we know how difficult things would be, if today in every city during the bomb attacks, the burdens of war and the privations, we still had Jews as secret saboteurs, agitators and instigators. We would probably be at the same stage as 1916 or 1917, if the Jews still resided in the body of the German people.

[...]

We have the moral right, we had the duty to our people to do it, to kill this people who would kill us. We however do not have the right to enrich ourselves with even one fur, with one Mark, with one cigarette, with one watch, with anything. That [right] we do not have. Because we don't want, at the end of all this, to get sick and die from the same bacillus that we have exterminated. I will never see it happen that even one bit of putrefaction comes in contact with us, or takes root in us. On the contrary, where it might try to take root, we will burn it out together.

But altogether we can say: We have carried out this most difficult task for the love of our people. And we have suffered no defect within us, in our soul, or in our character.

I would add that purely as a thought-exercise, it seems to me that those who now attempt to deny that those events occurred, are those who are saying, "It should be the case that everyone should be crippled by guilt about all this if it had occurred".

Holocaust-denialism does not overcome the original problem of the post-war mentality: the idea that anyone should adhere to an ideology that would rise or fall upon the 'truth' or 'non-truth' of those war-time activities in the first place.

'Holocaust-denialism'—the panicked claim that 'it did not happen'—flows forth from a latent liberal-humanitarian cuck mentality (albeit a twisted and repressed variant of it), for the same fundamental reason that 'Holocaustianity'—the cultivation of guilt and policy preferences of self-sabotage as a form of contrition for it—is an overt liberal-humanitarian cuck manifestation.

The only correct response is to do neither of those things, and to instead just step over it. Just don't worry about it.
You can see it for yourself. Clicking on the link takes you to the thread in context, and allows you to see my comment in context.
It Happened
On a psychological level, people should not be feeling anguish.
Operation Reinhard was a thing which happened during the Second World War.
Breakfast was a thing that happened this morning. Lunch happened this afternoon. The sun went up, and the sun went down.
What of it?
Anyone who is feeling anguish, whether that anguish leads to a fervent belief in 'Holocaustianity' and the attendant feelings of guilt that it seemingly demands, or whether that anguish leads to a fervent 'Holocaust denialism' out of some attempt to escape from a hypothetical guilt, the common denominator is that the guilt is there and such a person is made weak by it.
As I said in my comment, you have to step over it. Whenever you are found to be espousing some form of ethno-nationalist politics, you will inevitably be confronted with the question of Operation Reinhard.
You'll be talking about something to do with the preservation of your ethnic group's dominance over its own civic space, and someone will pop the question on you, saying, "Exclusionary politics leads inevitably to horror. Isn't this all a bit fascistic, to place the survival of your ethnic group as a central concern? What about the holocaust, what about the six million?"
What is the appropriate response? The appropriate response is, "I've stepped over it".
Operation Reinhard? "I've stepped over it". Einsatzgruppe D in Crimea? "I've stepped over it". Nanking Incident? "I've stepped over it". Bataan Death March? "I've stepped over it". Marco Polo Bridge Incident? "I've stepped over it". Parit Sulong Incident? "I've stepped over it". Palawan Incident? "I've stepped over it". Laha Incident? "I've stepped over it!".
Whenever a person chooses a course of action in war, someone will be killed as a result along the way. Once the war has started, there is no going back, otherwise the lives expended previously would be rendered vain. This is called 'the cement of blood'.
When someone begins to break up the cement of blood, and begins to feel anguish and remorse, it—as Jonathan Bowden would have put it—'endwarfs' them. It makes the person smaller. Once a person or a population group has become endwarfed, they no longer have that motive energy through which they can pursue their own destiny. Instead, they become psychologically subject to the will of others who, through the use of henpecking and guilt-mongering, can drive them into any kind of self-destroying policies that they want.
Soy Sauce
People who are 'endwarfed', show as one of their key traits a desire not for action and control, but rather, for innocence. Seeking innocence, they renounce their ability to act, instead they either begin to hope that others will act for them, others who are 'taller' and 'have the moral high ground'. But a moral high ground does not really exist, because a moral high ground presupposes the existence of a universal morality, and universal morality does not exist. It is never possible to have 'moral high ground' when arguing with the enemy or with those who are endwarfed, whether they be overtly endwarfed, or latently endwarfed.
Because those people who are seeking innocence rather than action and strength are forever on the run from themselves internally, forever avoiding guilt by refusing to take actions, they are highly unstable and emotional, and are completely unreliable as a result. When these people become the arbiters of what you can and cannot say in a public space, in the office, in colleges and universities, or on internet forums, you can be sure that total chaos, instability and inconsistency will be the result.
As someone with no regrets and no concept of guilt, I'm happy to have wrecked the place during the brief two weeks that I was allowed to comment at Daily Stormer, and if given the opportunity I'd do it again, and I'd use Andrew Anglin's salty tears as a substitute for soy sauce afterwards.
I've always seen Morgoth as a fellow traveler. There is ample proof of that in statements and gestures on my part. In fact, when he started a new blog, it was announced here at MR. I saw that it was a commendable effort in White nationalism. I did notice that some former MR people went there and that was fine with me. If people want to focus on different things and participate in a platform that has different rules then so be it. He has put-up and will continue to put-up some good articles. I also noticed that he gets quite a volume of comments. Fine. I didn't spend much time there and commented there a grand total of once. Basically, I see MR's platform as sound. Therefore, what other places (e.g. Morgoth's) are doing is either going to reinforce our program or highlight our positive difference by contrast.
Long story short, I didn't bother much with Morgoth's and didn't concern myself with it. I would take a look there but not as regularly as other places. In the few times that I did go there recently, I faintly noticed that there seemed to be more of the Naziphile sorts filing-in; there'd always been a few, but there does seem a bit more of the Andrew Anglin type crowd, "it's all a holohoax" sorts; and I recall Morgoth defending Anglin to some extent in the recent squabble with Alternative Right. These angles are a bit unfortunate but it didn't seem to be a main thrust; and again, I see MR distinguishing itself from that. I quickly visited recently to look at some of the headlines. I did notice the 4chan meme, "I wish we lost."...but did not stay long, perhaps that meme piqued my disinterest - I'm not interested in arguments of that sentiment, it turns me off and I left, without comment and without particular concern; no intention of saying anything.
Kumiko called my attention to the fact that she'd entered a comment there (there, since MR and I are a bit more concerned with meta-politics than mainstream politics). So I was back there, wading through Hitler and Swastika avatars, fret about the persecution of holocaust deniers and I saw that obnoxious "pic of the week" sitting there again, with Morgoth's email address placed proudly beneath.
It also almost seemed as if he was trying to recruit Kumiko, so to speak. He "hoped that she would become a regular feature." I suppose that I cannot blame him for trying, she is one of the best in the ethno-nationalist business. But that was still a bit of a funky thing to do.
Having to endure these irritations while there, I made a comment about his pic of the week; a comment, that's all; intended to go no further, but again, it was occasion for MR to distinguish itself for those who aren't comfortable with such imagery, see it as unnecessary and divisive.
Morgoth had a meltdown, started saying that he could not believe that I would say anything and how unreasonable that I was.
The argument (in reverse chronology) that ensued is instructive if not entertaining:
Morgoth, 27 Nov 2015, 20:53 CET:

Daniel I have posted one meme on my own site you did not like, now, I see things at MR I do not like, attacks on people such as Millennial Woes,for example. But the difference is I do not create a fake name and then stab you in the back in the comments of my blog. As I have already mentioned, I'm a bit funny about that.

That is the issue, and I think you should resolve it by:
1. Issuing me an apology in the comments of the latest blog post.
2. You or GW issuing me an apology at MR.
DanielS, 28 Nov 2015, 0737 CET:
Are you serious? I have absolutely nothing to apologize for. You should be the one to apologize if anyone. Saying (dishonestly) that I have had confrontations with a "long, long line of 'nationalists" ...and that "you can't remember who it was that I had confrontations with but it hardly matters." ... it hardly matters? I have had confrontations with zero people for their "nationalism" - to the contrary; that, and depicting my reasons as emotional and erratic is dishonest - I have been consistent and with good reason.
With regard to Milennial Woes, he came to MR to denounce me for criticizing his Jewish friend Ruth (a.k.a., "The Truth Will Live"), demanding that we take his link to MR down because I was critical of his Jewish friend's insistence not only that Jews should be able to be a part of the White struggle (the alt right in particular - and that is when I began to seriously see the need to distance myself and anybody who cares about Whites from the altright) i.e., when people were saying that she and other Jews should not only be included, but should be able to define our terms for us! Nevertheless, we took down his link without ceremony or rancor and sent him on his judeophilic way - he is [there now at Morgoth's], I suppose…
"At your feet or at your throat" ?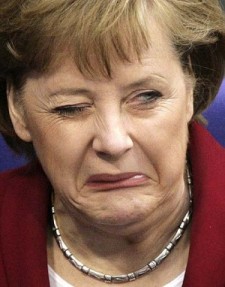 Frau Merkel: A problem with German character.
Is it the case that:
Germans are an enormously logical people, who are capable of wonderful math, science, engineering and technology.
However, that top heavy focus on logic causes them to have weak planks in judgment, such that they will keep on following a logic to its runaway (and/or over-correction/overcompensation), even when it is clearly socially destructive?
We're not even emphasizing the Nazi example now, we're talking about how, in the salient example of Frau Merkel, they are treating Greece by comparison to the migration crisis.
Nevertheless, "a rule is a rule": just as reaction to Jews implied the compensatory rule quite exactly, the Nazis mirrored the Jews in significant, literal ways. Hitler, e.g., maintained: "an eye for an eye a tooth for a tooth" (never mind that one might engage the fact that Leviticus 24 is didactic, and showing people how Not to be, by comparison to the compassion of every other chapter of Leviticus)...
Now, Frau Merkel's regime expects Europeans to appreciate the logical conclusion of her Jewish guilt reaction, a byproduct of Jew thinking, as it were:
To the Greeks -
First principle: unanimity: "pay us back our predatory, usurious loans", no room for social praxis and concern for ancient European human ecology and social capital.

To the waves of non-European migrants invading our homelands -
The universal principle: good will and the Christian golden rule: ""The right to political asylum has no limits on the number of asylum seekers" - it's an altruism and compassion, a logic of meaning and action that must continue to no end.
Though I am not well placed as a critic of German character, one does have to wonder..as I have observed before, in regard to those who say that Germans are/or should be our "leaders."
Are a people so top-heavy on logic that they would follow it through to its logical conclusion despite what should be the obvious judgment regarding the logic's vast social destruction to be entrusted with leadership?
It is, rather, apparent that sheer and top heavy logic is good for following rules and orders, not for leadership.
Leadership should be logical but top-heavy in judgment.
However, I am told that 30% of Germans still do Not believe that merely speaking German makes one German, so of course I do not want to exclude Germans across the board from a place at the table of leadership: just that they may not be well placed at the head of the table and certainly not as sole occupants of the table of leadership of Europe at this stage in history.
Not only is the hyperbolic liberalism of German leadership an expression of guilt riddenness, but it is a guilt riddenness for their prior (Nazi) regime's lack of social judgment for optimal social unanimity and relations (of Europeans and others) - which has made stigmatization of sufficient racism all too easy for liberals - and worse now, a guilt ridden liberal self destruction which the rest of Europe is supposed to share in because of the Nazi lack of social judgment (which in particular cases worked deliberately against us - ! - * and generally speaking worked against us all in result) and because they are so fucking logical - as to carry an absurd lack of judgment and self destruction to its extreme!
* European countries which were targeted for elimination or demotion in sovereignty and influence are supposed to feel guilty and take part in the demise as well.
I am not well placed to critique German character as I will be criticized as being prejudiced against them, but I am for them, not against them - it is their liberals whom I dislike, as I dislike all liberals, imperialists and anti-nationalists; and I like and advocate the 30 percent of normal ones, the normal nationalists along with the ones who can be persuaded to come around.
But I feel obligated under the circumstances - am prompted by Kumiko, who is particularly angered: Not only is Germany's leadership inviting terrorist cells, it is inviting bizarre and primitive third world practices - such as teaching boys that women are a man's property; that it is fine to kill those who insult the pedophilic prophet…
Judgment catching up with logic but a bit late:
http://wapzku.tk/watch/KVWAIKoatWM
And of course, I hasten to add, that with this "logic" it is apparently fine to destroy the ancient EGI of Europe, our human ecologies and all that goes with it…
...and wouldn't that logic come in handy to figure its way around and rationalize all sorts of liberal contradictions and sensible affronts to itself and its neighbors - to make good logical sense of their destruction and ours?

European brothers and sisters, Germany is not far away and its "logic" will spill over sooner or later…we have got to exercise some judgment on their behalf, ours and intervene.
We do not share in their guilt, we do not want to burden them with guilt and we can share with them our free, unburdened ethnonationalist conscience.
Kumiko noted a very interesting additional aspect to this German propensity to be top heavy in logic, that they do not seem to manage ambiguity and contradiction as well as other populations.
Inasmuch as that is true, and it seems that it might be as a pattern (again, not across the board), it would be a problem for dealings in Praxis (the social world) as Aristotle noted, where a certain amount of ambiguity and uncertainty is necessary for its inherent interactive, agentive and reflexive nature - thus, Phronesis (literally, practical judgment) is required and the acceptance of a certain amount of ambiguity necessary to manage social ecologies.

That seems to go to the realm of epistemology and judgment.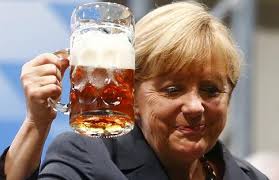 Prost: have a beer, relax your fore-brain so that it's logics do not continue imperviously, obliviously apace, but lets let the liberal German leadership sit-this-one-out and concentrate on their social, mammalian brain as it cares for closer, personal relations lest their reptilian brain's "logic" over-react, over-correct and over-compensate against those closer relations.
Talk at Storm Trooper Radio is that there should be "honor" among White nationalists.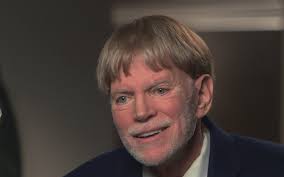 David Duke's undying commitment to Adolf Hitler
"Honor" is a term that those with numbers and military on their side would try to invoke.
What honor is there really in people who will never denounce Hitler's policies, no matter how obviously and utterly disrespectful those policies and beliefs may be to European peoples?
There is no honor, and that is why Duke and Anglin are not treated with honor here or anywhere with thoroughgoing intelligence. Do we really need to elaborate? Elaboration may be necessary for those in attendance at Storm Trooper, but not for those with any sense.
Soren is here asking a riddle. I trust that he is not here to distract from human concern - that Weev and he are not giving support to Anglin and, by proxy, to the likes of the cardboard Duke, to those who would fellate Hitler - and so I might ask him…what do you need Hitler for? Is it really so hard to see the utterly stupid, arbitrary destruction and total disregard of real concern for Europeans that these right-wing idiots coddle? That is the riddle, Soren.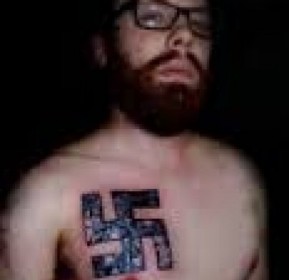 Hegel claimed that there are different kinds of intelligence
Is it not enough, for you, that we are all for Germans and German nationalism, but are against Hitler, for ridiculously obvious reasons?
You seek to gain allegiance with those who are SO STUPID as to get behind Hitler and Himmler - HIMMLER!?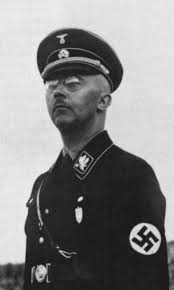 "Alpha male" Heinrich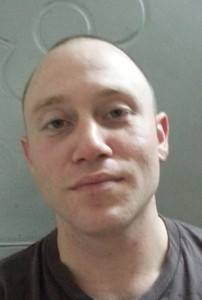 David Duke is endorsing Anglin now as an alpha and a fine representative of White Nationalism.

.......................

"If I looked like Himmler, I would not talk so much about race" - Albert Forster
While I have made comments in this regard in the past, I have been meaning to make a post about this for a long time. Now is as appropriate a time as ever to forefront a critical position toward labor.
In The United States, Labor Day 2015 falls on Monday, September 7th
.................
People may think that as an advocate of a new position that I am calling "The White Left" that I am enormously sympathetic to White labor and that we are ready to hear detailed, practical, step by step, concrete advice, facts and figures as to what White labor ought to do.

On the contrary, I believe White labor are some of the biggest fools that there are, particularly where they do what they do best - dutifully putting their nose to the grindstone to make society run amenably for all. They keep the gears of this neo-liberal ship running smoothly and grinding away at our White EGI. Their labor is basically contributing to a system aimed at their destruction and if they had any sense they would try to find a way out. In effect, they should go on strike.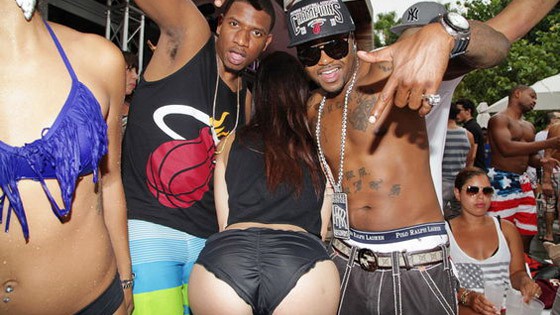 Last years' Labor Day party in Miami, displaying what has become an appropriate image for the state of labor.

You say that you have a family to pay for? You are doing me a favor? I think not.
And if you are contributing to this society, are you even doing your kids a favor?
There are those who maintain that they must participate and work in a way that serves the system in order to take care of their White family and of course that may be true. But it would be tragic if they do not begin to build bridges with other Whites (and select non-White nativist nationalists) toward a unionization of EGI and White economic sovereignty, since the life boat they have put their family on by participating in the system is taking them to drift further and further out into the ocean of non-Whites. They are merely providing their children a superficially comfortable situation within what are destined to be increasingly horrible circumstances - and that comfortable buffer can be taken away in an instant without unionized rules for them to coordinate in defense against neo-liberalism and its Red Left, PC enforcement wing.
Still, so long as the unionization of Whites continues to be demonized by White Nationalists, as they insist on confusing "The White Left" with "The Red Left", as they insist on associating "Third Positionism" with objectivist confusion and right wing crap, such as a religions which do not recognize EGI and concerns for this world as important, we are obviously not ready for a strike. No, don't worry, I am not calling for you to walk away from your salary, for that would mean that we are ready for war of maneuver, ready to take over the system which we all agree is working against our EGI.
We are nowhere near ready for that, as the right wing or the right wing elements of third positionism continually confuse, disorganize and frighten away the popular support necessary for a war of position (conceptual organization, territorial and strategic position) as precursive to support a war of maneuver (taking over government).
In trying to organize a war of position thus, we must first render a theoretical sketch rather than get lost prematurely in the practical and concrete. We are talking metapolitcs: White workers of the world conceptually uniting with the aim of political separatism and sovereignty.
WN still insist upon either identifying as reactionaries, as "the right" or as being "beyond left and right" and as long as third postionism equates to confusion as such, obstructs organized unionizations of our people, and rather merges with counter-productive or downright destructive right-wing perfidy, then we are at the stage of having to stake-out a war of position. Unless we are coordinated there can be no war of maneuver for Whites to take control of our nations and see to our people's interests.
Almost all sites and programs associated with White interests are still determined to argue that "the left" is the enemy or that the term has no utility. I am suspicious of their motives or of the motives of those from whom they gain support and guidance.

The most recent example is Matt Forney, who tried once again to put this needless confusion across. His latest gambit on behalf of his Jewish and neo-liberal masters occurred when talking to Robert Stark.
Matt Forney pushes the counterproductive, Jew prompted line now as something that we need in particular as men - as men we need to move beyond right and left, while favoring the right on balance.
Sure, Matt, we don't want to do anything like unionize in our interests as White men. That would be an awfully fearful thing in the eyes of your Jew masters and your liberal White woman friends. We are "betas" because we don't want their sloppy seconds or is it sloppy one hundred and 22nds? But who is desperate? We are not real men because we advocate a White left (which, as we define it, might look quite a bit like and have quite a bit in common with third positionism) but you are a real man?
We do have bigger fish to fry than poor Matt, who boasts about how he went around screwing and dumping Filipino girls (an appropriate place to aim his revenge?), and so we will leave him to the confused world that he would induce White men into, on behalf of his Jewish masters, supposedly moving beyond right and left - that is to say, beyond the call for White unionization and syndicalism.
To articulate a clear war of position, to where we, as White men, have intrinsic value as designated by union membership, for the first time ever, our inherent social capital recognized, innocent until proven guilty, now that would be a fearful thing indeed to his Jewish and neo-liberal masters.
Can you imagine? People would actually have to treat us and our EGI fairly?
That would be an awfully fearful thing to his Jewish masters and to the objectivists sell-outs, the White sluts who wish to block our war of position, maintain the neo-liberal anarchy and atomization among White men until there is no chance of us seizing power by maneuver…
Keep reading…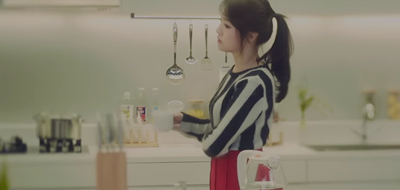 "Literally, why did this even become an argument?"
It's been brought to my attention that we're being accused of various things by various people as a result of the article that I posted that was titled 'English genetic heritage is not German'. It appears that some people, including Carolyn Yeager at The Heretics Hour, have chosen for some reason to seize upon people's remarks in the comments section of that article to build a characterisation of our position which is very incorrect. DanielS has been accused of being 'anti-German', and by proxy I have therefore been accused of abetting 'anti-German' thought.
Nothing could be further from the facts. DanielS is not 'anti-German', and I'm not abetting 'anti-German' thought. In good faith, I'll assume that Carolyn Yeager's misinterpretation of my intent is not intentional, and so I'll explain in the most concise way what my outlook on this is, in the hopes that truth and understanding will prevail.
Heritage and slogans
When I put up the article about how 'English genetic heritage is not German', it was entirely for the purpose of showing a way of dispelling the usual liberal sloganeering in the UK that begins with the false appeal to the so-called 'fact' of English being all 'mixed German immigrants', which is then inexorably extended into a claim that 'since they are already beyond identification, what is wrong with a little more mixing?' Obviously the most effective way—a way that is also in accordance with reality—to fight against that kind of liberal sloganeering and to empower the British people to fortify themselves in the belief that the ground they stand on is theirs and that they have a justifiable claim to maintain dominance over their own civic space, is to point out that British people are not merely 'mixed German immigrants' of no discernible identity, but in fact they all evolved in the location that they are living in for many thousands of years and as such have a justification to really call themselves 'British'.
Maintaining this view of a really-existent 'Britishness', and suggesting that it should be fashioned into a mass line and propagated to the British people, in no way detracts from the identity of German people, or Germanic peoples as a whole. I don't see why that should be confusing to some people. It also does not suggest that there should be enmity between Britain and Germany. In fact, it remains our position at Majorityrights that all nations in Europe should stand together while respecting each other's differences: pan-European regionalism. This is the same position that I also take with regards to Asia and pan-Asian regionalism.
Sometimes mistakes are made
I also get a sense that some of this fury that has been directed toward Majorityrights by the critics, has something to do with the fact that we don't bow down to Adolf Hitler on every issue, historical and concerning the prosecution of the Second World War. I would say to those people who criticise Majorityrights that it is possible—and this is not a petty-moral statement, it is a statement of cold facts, total administration, and direct geostrategic power concepts—to recognise the structural achievements of the National Socialist movement in Germany and say that it was highly significant in not only raising critical awareness of the influence and threat of Bolshevism, but in fact showing that it was possible to marshal an equally deadly force against them, without having to literally endorse every single ridiculous action and personal preference of Adolf Hitler, every member of the SS, and the general staff of the German Army. Sometimes people do things that are really bad ideas.
It is possible to have a nuanced view, and my view is nuanced.
Obviously, the European war against the Russian Bolshevik regime and its collaborators in Europe, much like the Greater East Asia War against the liberal-capitalist powers, namely, the United States, France, Britain, the Netherlands, and their collaborators, was a crucial moment in history. No alliance in history other than Axis, has been able to unite so many people of diverse ethnic backgrounds against both liberalism and communism at the same time. And no alliance in history has ever come closer to overturning the liberal-capitalist world order in a war of manoeuvre.
These coalitions were to become possible due to the social and economic forces that were activated as a consequence of something like the National Socialist movement of Germany having arisen to power.
Germany rendered assistance to Japan by becoming a viable partner for the duration of the war, and this also engendered a situation where countries like Burma, parts of India, swathes of South East Asia, including Indonesia, Singapore, and others, were able to struggle against their colonial oppressors with the hopes both of independence and of a regional redress of the global systemic inequalities that characterised the liberal-capitalist world order. It also was the case that many Central Asians were enthusiastic about co-operation with Germany as well, particularly some of the Crimean Tatars who must have been relieved to see the 11th German Army under General Erich von Manstein as well as Stay-behind Group D show up in their territory to remove the Russian and Jewish occupiers that had been appearing on their land because of the Soviet incursions into Crimea.
It could be said that in the developing world, the international boundaries and the recognition of ethno-states governed by their own ethnic group's elites rather than those of another group, is a kind of world that could not have come into existence without the ethno-nationalist consciousness and the live-fire demonstration of the use of deadly force that characterised the Axis approach, particularly in the Pacific.
It wasn't that any particular person imposed National Socialism onto the German people from above only. It was actually the fact that the liberal-capitalist world view was vying for hegemony over all spheres of human life, and as a result, the ethno-nationalist world view had to fight against it in all spheres of life in order that it could triumph over it. This is the meaning of 'totalitarianism' when it is not used as a pejorative by liberals. While being coincident with 'authoritarianism', it is not a synonym for it, nor is it a synonym for 'bad things'. The inauguration of the National Socialist state in Germany, was not the moment that ethno-nationalist world views triumphed. Rather, the inauguration of the National Socialist state was a sign and a consequence of the fact that the ethno-nationalist world view had already triumphed over liberalism among these people, and had in turn given rise to the change in the class character, ethnic composition and loyalties of the persons occupying the big tent known as the state.
This is of course the same logic that applies when talking about Fascist Italy, Right-Socialist Japan, and so on.
I am not necessarily inveighing against that phenomenon.
So with all of that said, where is the argument here? As far as I'm aware, one of the most significant disagreements is largely about the conduct of National Socialist Germany to its East. There are three elements of what happened in that region which are elements of a serious mistake that was made by Germany, a mistake which created excess risk for what—in light of the enormity of what was being fought for by Axis—was relatively little potential gain. Those elements are:
1. The maintenance of Adolf Hitler's historically romanticised view of getting 'living-space' in places where it was not strictly necessary to attack, meant that Germany would be creating a fight against potential Central European allies, in order to occupy the land with pregnant German women and frontiersmen, who would then reap the gestational 'rewards' of that action 25 years in the future. Is that really a good sense of prioritisation in the opening moves of a war like that one? No. It looks immediately like it is a product of obnoxious hyper-masculine behaviour, which was not properly integrated with any real strategy.


2. The United States had the starting advantage of having almost an entirely geographically self-contained, defensible, and integrated system of industrial production within the North American continent, and a food supply contained within the Mississippi basin which was also defensible. Europe's system at the time was by far less integrated, more difficult to defend, and less advanced. Europe already had a difficult task on its hands, and with Germany destroying large swathes of Central European infrastructure, removing social institutions, and dis-integrating supply chains, this was only making it more difficult to carry out efficient military-industrial production within the time scale that would have been required so as to stand a better chance against the United States. Surely it would have been easier to collaborate with Central European governments and businessmen, rather than tearing them all down to the ground and then having to re-build it all while simultaneously fighting war. It was relatively less developed to begin with due to those being fledgeling networks of production, some of which were less than twenty years in existence. Tearing it all down only made it even less developed—in many cases in fact completely destroying all production—and multiplied industrial difficulties.


3. Apparent doctrinal contradictions serving as a de-motivator and de-moraliser for populations in crucial locations. Keep in mind that Central Europeans had not passed into opposition. The generalised views espoused by National Socialists were in great part present within the Central European countries. When Germany began officially denying the existence of nations like Poland, Belarus, Ukraine, and Czechoslovakia, this created a needless divisiveness, and it would be very difficult to explain the German behaviour toward them while simultaneously vouching for the idea of ethno-nationalism. In the absence of (a) an explanation for why government-to-government and military-to-military consultation and collaboration was excluded, and in the absence of (b) even a theoretically consistent justification for ongoing occupation, and in the absence of (c) at least a promise of any future independence, the situation would cause many who were otherwise well-disposed toward the cause to pass into opposition if only to defend the existence of their own ethnic groups in the face of what was a direct assault from Germany.
Now, any one of those reasons standing by itself, might cause someone to argue that they might be able to make it so that the benefit accrued to Germany would outweigh the cost, with respect to the larger agenda of war being conducted against the United States and against Russia.
But with all three points taken together as synergistic and inseparable as a complex system—an ecology—it becomes very clear that the conduct of Germany in Central and Eastern Europe was an inadvisable and unacceptable risk. Taking a preference for disrupting the complex systems that were the Central European nations, for the sake of 'living-space', rather than collaborating with the systems as they existed, produced an additional and unnecessary drag against European war-fighting capabilities, which heightened the risk of dis-integration of supply chains and thus heightened the risk of being defeated. You've heard of Richard III of England's line "my kingdom for a horse!", now try "my empire for the next shipment of ball-bearings within the appropriate time scale."
This is the way that I look at it, it's very much an Asian perspective that looks at the 'big picture', and it's a view that I know is at odds with many of the people who criticise Majorityrights. But it is not an irrational view, and I wish that the critics would think about these issues and reflect on the errors where errors exist. I am in no way proposing that this is the sole reason for Axis difficulties in Europe at that time, but I am saying that it is a factor which certainly didn't help the situation.
A way to the correct line
I would reiterate as well, that this is not a moralising condemnation of Germany, nor is it a moralising condemnation of those who have criticised Majorityrights. I am standing entirely apart from petty-moralist considerations and I am only talking about what I see as a matter of bad risk assessment and bad prioritisation by them when carrying out war of position and war of manoeuvre.
There are no belaboured moral statements or revisionist endorsements here, and so any liberals who are hyperventilating somewhere out there saying "isn't this too much?", I'd invite those liberals to take slow, deep breaths, and to not start making noises at me or overreacting.
Most of this post has been about the past, but it also has importance for the future as well, because getting the correct line on this issue of the past, allows people to also get the correct mass line for the future as well and to learn from mistakes. European ethnic-nationalists can be great if they can repair this rift between themselves, with all sides acknowledging errors where errors have occurred. It's crucially necessary going forward, so that Europe can correctly define its borders and stand as one, as 'Europe, whole and free'.
I'd like to also add that although the temptation for many to view it this way will be strong, this article should also not be interpreted as a 'challenge' issued by me to Carolyn Yeager. There will be no 'Kumiko Oumae vs. Carolyn Yeager' catfight-showdown at sunset with knives, so any observers having those thoughts ought to put away the popcorn, at least for now.
This is only an invitation for conversation and perhaps conflict resolution. Something that is characterised less by knives, and more by tea and biscuits. Maybe.
Kumiko Oumae works in the defence and security sector in the UK. Her opinions here are entirely her own.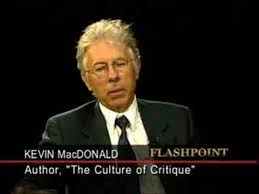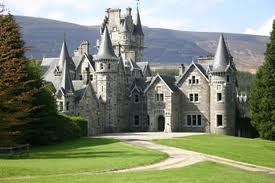 On the Radio page now Prof. MacDonald discusses four topics with GW and Daniel: the individualism of the European, implicit whiteness, the psychology of Jews, and the problem of nationalism dwelling in the past. In addition, certain technical questions raised by Graham Lister are put to Prof MacDonald for his comment.
The interview is quite a long one by our standards, but I believe it is entertaining and informative throughout.
......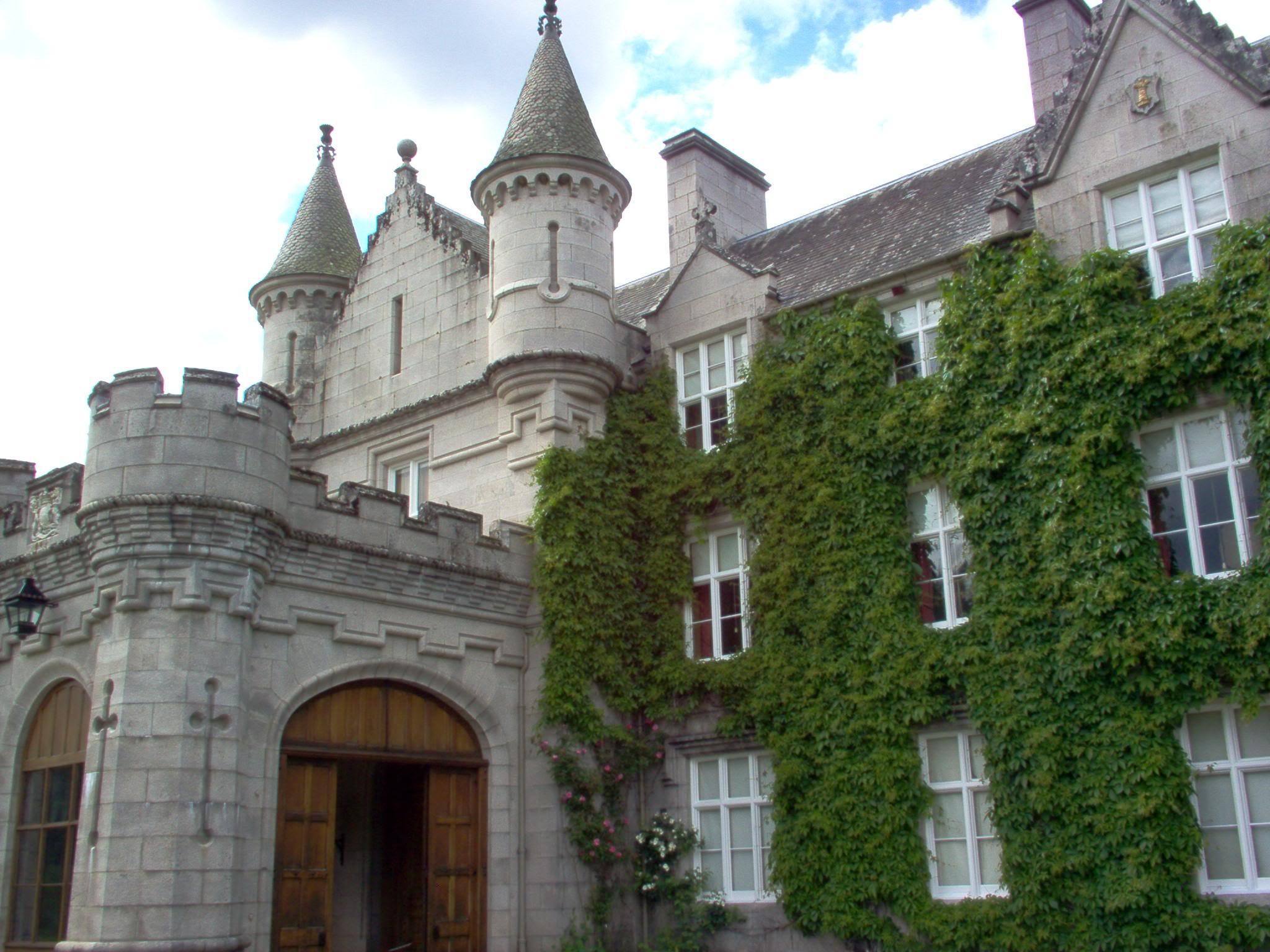 Well, you could ask him how inclusive fitness theory predictions change under increased competition (the scale of competition) - siblicide and other related phenomena (parent-offspring conflict) are very real (Google sibling rivalry in nature) and are examples of intra genomic conflict as predicted by Hamilton's work.
Given that no-one seems to conceptually acknowledge the dark side (so to speak) of inclusive fitness theory it perhaps undermines the creditability of those that wish to make broad political points using inclusive fitness theory as to (1) do they actually fully understand the theory and (2) do they understand how excess competition effectively removes relatedness from the picture (siblings killing siblings is perfectly optimal within many animal species from the point of view of the victorious Sib).
Given that fitness within social evolution can be derived from both the individual level and the group level (note all evolutionary change concerns changes in alleles and their frequencies) as demonstrated by Hamilton and Price's work (and Steve Frank etc) in hierarchical selection theory how do these insights relate to political economy?
For example, if we take Aristotle seriously than any polis must be a balance between the parts and the whole (individuals and the group) what mechanism can be used to discourage 'free-riding' and self-serving perfidy by our own indigenous elites? Accountability to the groups interests seems lacking in contemporary Western life.
If Europeans are so 'individuated' - uniquely so? - why is it that only a few centuries ago that Celts, Nordic people etc were so tribal and ultra-communitarian in their cultures. Why the stark difference in pre-modern pagan social ontology compared to the ontology of liberal modernity. Given the relatively short time frame any explanation based upon changes in gene frequency would seem analytically bankrupt. The Greeks also had a more communitarian social-ontology (Sparta anyone?, Aristotle and virtue ethics etc).
Given the social ontology of liberal modernity (massive ideological emphasis on individ- uals and individualism) what type of personalities and psychological traits succeed within such a environment? If all human interactions are viewed through the prism of individual competition is that healthy or wise for the long term sustainability of the group (one could speak here too of free-riding and the slow accumulation of toxic 'externalities' cultural, environmental, social etc generated by liberal modernity which in short term benefit certain individuals but at the longer term determent of everyone).
Given that all political societies are ultimately about power and power relationships (see Carl Schmidt), and that power is always open to abuse, a high degree of relatetedness/ homogeneity/ social capital is by itself not enough. What mechanism of elite accountability and social cohesion are possible and necessary?
If denied the siblicide point, then why are civil wars so vicious and nasty (often the worst)? Higher levels of relatedness (on average) didn't stop Englishmen, or Irishmen from utterly hateful behaviour towards their brothers during civil wars…