Majorityrights Central > Category: War on Terror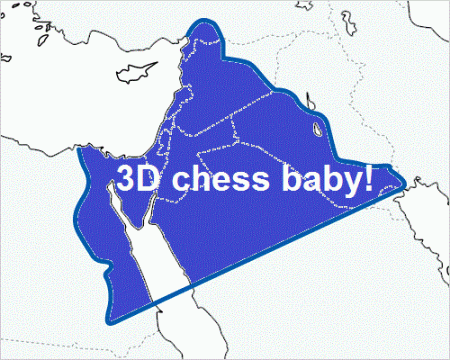 The satisfied working-hypothesis for ethno-nationalists in answer to the question as to why Isil and the terroristic chaos of the middle east cannot be brought under control is because Israel does not want that. Terror and chaos function provisionally to overthrow stable regimes which, as rational actors in and about Israel, can be of still greater threat to Israel in its project to secure "its realm" around Israel - in its aspiration for "Greater Israel."

The Israeli's Operation Clean Break is a plan that set-about to secure this "realm" with the aid of U.S. military. In marketing a theoretical false polemic between "neo-cons" and "paleocons" (the latter being the theoretical underpinning of the "Alt-Right"), Jewish interests have orchestrated American media, politicians and public to this end.
The project first took care of Sadaam Hussein - a rational actor, his was a more secular and civically ordered regime, which was building a powerful basis for an Iraqi nation insubordinate and defiant of Israeli control of the region.
On the other hand the Saudis have already been bought-off, and act as a conduit for jihadists, munitions, chaos, propaganda and military alliance that Israel seeks to deploy in this plan - at the moment especially against Iran, as its liberalization toward rational actor status in the Iran Deal has been a great threat to greater Israel; and has provided Israel great incentive to get behind Trump for his initial stated motivation in running for President - to undo the Iran Deal.
The implication now is that Israel is aiding and abetting terroristic chaos - Isil is particularly useful to attack the stable Left Nationalist regime of Bashar al-Assad.
News Week, "Israeli Defense Minister: 'I Prefer ISIS to Iran on Our Borders", 20 January 2016:

Israel's Defense Minister Moshe Yaalon said on Tuesday that if he had to choose between the Islamic State militant group (ISIS) and Iran on the country's borders, he would "choose ISIS" every time.

In comments made at the Institute for National Security Studies' (INSS) conference in Tel Aviv, Yaalon said that if the regime of Syrian President Bashar al-Assad were to fall, he would prefer the militant group to control territory on Israel's northern border rather than an Iranian proxy such as the Lebanese Shiite militant group Hezbollah.

He reasoned that Iran has superior capabilities to the radical Islamist group, who are being pegged back by the U.S.-led coalition in Iraq and Syria.

"In Syria, if the choice is between Iran and the Islamic State, I choose the Islamic State. They don't have the capabilities that Iran has," he said. "Our greatest enemy is the Iranian regime that has declared war on us. Iran tried to open a terror front against us on the Golan Heights."

He continued that Iran has a "terror infrastructure in place in five continents," listing Asia, Africa, Europe and both Americas.

ISIS is much weaker financially and militarily than Tehran and, with everyone against the militant group, they will fall, he said.

"We believe ISIS will be eventually defeated territorially after the blows it has been suffering, and in light of the attacks on its oil reserves," he added.

Last year, Hezbollah operatives conducted a number of border attacks against Israeli targets while key Hezbollah commander Samir Kuntar was assassinated in a December air strike in the Syrian capital, Damascus, that the group blamed on Israel. The group receives funding and logistical support from the Iranian military.

Last week, international sanctions were lifted on Iran's ailing economy after Tehran met all of the conditions as part of a landmark nuclear deal signed with world powers last July.
The terror and chaos that Israel and Jewish interests aid and abet have been extended to other nations, to Europe, with the aim of presenting Israel and its diaspora by contrast, as your friend and ally against Islamic terror. But you will be allowed by their auspices to defend only "western civilization" - "civilization" meaning that which falls under their Noahide, Abrahamic law - Judeo-Christian and Islamic comprador rule.
"Clean Break" motives are also evident in Nuland and Kagan's impetuous instigation and regime changing presence in the Ukrainian conflict - with Russia, like the US and Saudi, already being compliant with Israel, there would be a motive to see to-it that rogue anti-Semitic Ukrainian nationalism is brought under Jewish control.
There is good reason to believe that like Saudi, The U.S. and the Russian Federation, that Turkey is compliant and complicit with Israeli motives as well. Interesting connections show between Trump-Flynn-Turkey-Russia and Israel.
In the case of Libya, while there were other nefarious actors as well - notably Sarkozy and American paleocons - Clean Break motives were once again evident in aiding and abetting the overthrow of the stable and rationally acting regime of Gaddafi, with similar results in the chaos of the overthrow. That being populations from the middle-east, north and sub-Saharan Africa have been surging into Europe - desperate populations, frequently disillusioned and hostile dissenters from efforts in rational nationalism such as Gaddafi's - the Manchester terrorist was one such type from Libya and was apparently equipped with Isil theory and training.
The Nice terrorist having been from Tunisia also ties into this mindset.
Brothers, sons of Abraham

Diversity Macht Frei, "Hagar: Ideological capture as a response to the constraints of Jewish ethnic exclusivism", 12 May 2017:

The obsessive ethnocentrism of the Jews has meant that they could never acquire the strength of numbers required for the kind of great undertakings that require a large population, military ventures being the most obvious example. For that reason, Jews have been forced to develop ideologies that recruit other people to their cause, inveigling non-Jews into pursuing a Jewish ethnic agenda through a process of intellectual or emotional capture. The two most destructive examples of this, so far, have been Islam and Communism. *

A few days ago I wrote (link) about the book Hagarism, which describes how the Jews created Islam to recruit an Arab army to aid them in the reconquest of Palestine, having been forced to flee it after a betrayal too far.

In the tradition of Jewish Biblical interpretation, Muslims are identified with the figure of Ishmael in the Book of Genesis. The Islamic tradition, too, recognises Ishmael as the Ur-ancestor of the Arabs. The Genesis episode curiously prefigures exactly the phenomenon I have described above. In the biblical narrative, Abraham's wife, Sarah, is unable to bear him children. She suggests to Abraham that he impregnate their Egyptian slave/servant girl, whose name is Hagar, instead. This he does, and she gives birth to Ishmael. Later, she is sent away.

Here we see a microcosmic representation of the basic relationship between Jews and Muslims. Just as Abraham cannot (as he then believes) gain a son, Jews cannot gain sufficient numbers on their own. They recruit the prototypical Muslimah, the Egyptian slave, to make up the deficit. And her son, Ishmael, symbolic progenitor of Muslims, shall be "a wild man; his hand will be against every man, and every man's hand against him". The world has been living with the consequences to this day.
"The two most destructive examples of this, so far, have been Islam and Communism." * Of course, Majorityrights would quickly add Christianity to this list. For their purposes, Jews created Christianity as well. In fact, Christianity has paved the way for the destruction of European peoples as it assures the enemy that its believers will not fight back. The fighting aspects of the bible require borrowing from the Old Testament and thus align one's fight thematically with Jewish interests. As such, it has led to the senseless destruction of other non-Abrahamic peoples as well, though they might have been friends and allies otherwise.
Here is the relevant passage (where Judaism gave birth to Islam) from the Book of Genesis.
Ibid: Now Sarai Abram's wife bare him no children: and she had an handmaid, an Egyptian, whose name was Hagar.

2And Sarai said unto Abram, Behold now, the LORD hath restrained me from bearing: I pray thee, go in unto my maid; it may be that I may obtain children by her. And Abram hearkened to the voice of Sarai.

3And Sarai Abram's wife took Hagar her maid the Egyptian, after Abram had dwelt ten years in the land of Canaan, and gave her to her husband Abram to be his wife.

4And he went in unto Hagar, and she conceived: and when she saw that she had conceived, her mistress was despised in her eyes.

5And Sarai said unto Abram, My wrong be upon thee: I have given my maid into thy bosom; and when she saw that she had conceived, I was despised in her eyes: the LORD judge between me and thee.

6But Abram said unto Sarai, Behold, thy maid is in thy hand; do to her as it pleaseth thee. And when Sarai dealt hardly with her, she fled from her face.

7And the angel of the LORD found her by a fountain of water in the wilderness, by the fountain in the way to Shur.

8And he said, Hagar, Sarai's maid, whence camest thou? and whither wilt thou go? And she said, I flee from the face of my mistress Sarai.

9And the angel of the LORD said unto her, Return to thy mistress, and submit thyself under her hands.

10And the angel of the LORD said unto her, I will multiply thy seed exceedingly, that it shall not be numbered for multitude.

11And the angel of the LORD said unto her, Behold, thou art with child, and shalt bear a son, and shalt call his name Ishmael; because the LORD hath heard thy affliction.

12And he will be a wild man; his hand will be against every man, and every man's hand against him; and he shall dwell in the presence of all his brethren.

13And she called the name of the LORD that spake unto her, Thou God seest me: for she said, Have I also here looked after him that seeth me?

14Wherefore the well was called Beerlahairoi; behold, it is between Kadesh and Bered.

15And Hagar bare Abram a son: and Abram called his son's name, which Hagar bare, Ishmael.

16And Abram was fourscore and six years old, when Hagar bare Ishmael to Abram.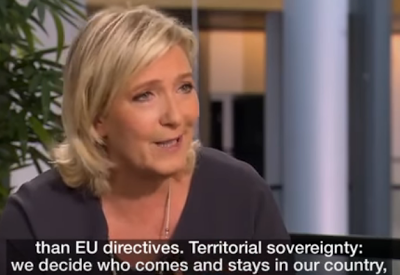 Marine Le Pen on BBC's Hard Talk
The details hardly matter any more. The life lost this time is that of a Parisian traffic policeman. Two others seriously wounded. These and the others in Paris and in London, Nice, Berlin, Brussels, Glasgow, Madrid, St Petersburg, Stockholm ... are robbed by their death or by their suffering not only of the simple, righteous expectation of a quiet and well-lived life but of their particularity. They become mere victims of this troubling, hating thing "Islamic terror". They are not nameless exactly, but it is their victimhood not their name which matters now. Their histories, their pictures, the pictures of their wives and children, the crowds and candles and flowers placed at the scene, the flag-draped coffins ... all this becomes an object of the national memory, elided into one by its sheer repetition, packed away, yes, as a burning moral cause, but one building up so slowly, awaiting the day so patiently, that day may never come.
That is why the political Establishment can continue to react quite differently to the mass of the people as each outrage washes over their consciousness. The ritual condemnation is there, of course. It has to be. The masses look to politicians for that. But the politicians' obsession with the non-white immigrant and his religious attachments survives. The priests' too. And not only that, it takes precedence over everything else. The Race Project ... the drive for The Globality on Europe's soil ... must go on, whatever the cost. After all, the masses have short memories and really no understanding at all of how things are, have to be, and will always be. For them. So it's perfectly safe to tell them that the perpetrators are "lone wolves", or that they have psychological problems. Tell them none of this is about Islam. Tell them it is the religion of peace. It doesn't matter whether anyone really believes it. Just tell them. Tell them something like "the terrorists will never divide us". And never forget you can hit the "white extremism" button whenever the utterly obvious, inconvenient truth just can't be avoided any longer. It's impossible to smear too much shit and lies in their face. They are the enemy and that's what they get for being stupid and racist. That's what they get for trusting us. So they deserve it. Actually, it's a joke .... a real joke ... how easy it is to control them ... fill them with guilt ... fill them with hate ... fill them with fear ... herd them into the voting booths ... anything!
Well, on Sunday "they" will vote in the French presidential election. All the polling has suggested that Marine Le Pen can progress into the second round of voting, which will take place on 7th May; but whover she meets will beat her by 20 points or more for reasons we have seen before. Zerohedge ran a piece yesterday bringing the various second round scenarios together, based on the most recent polling:
● Macron-Le Pen (63%/37%, Ipsos poll April 14): The most plausible. The 2 candidates have led the polls for a few months. This scenario would come with no surprise on the financial markets, which have already integrated it.

● Melenchon-Le Pen (60%/40%): The most feared. Risk is not fully priced, so it would come as a bomb on markets. Choose between the devil and the deep blue sea.

● Macron-Fillon (64%/36%): The most welcome. This would give much appeasement with both Le Pen and Melenchon moved away.

● Melenchon-Fillon (60%/40%): The most surprising. Fillon was not even favorite in the right party primary elections (Juppe was), Melenchon got 11% in 1st Round in 2012 Presidential, but French people know how an outsider can surprise (2002 elections, Le Pen (father) passing in 2nd Round)...

● Fillon-Le Pen (56%/44%): The most at right. With huge abstention expected from left voters in this scenario, financial markets would not exclude a Le Pen win.

● Macron-Melenchon (55%/45%): The most erratic. It would be feared that Le Pen voters slide towards Melenchon.
So the lightweight elitist, the failed fraud, and the communist dynosaur all win against Le Pen! There have been some press articles speculating that a low turnout and a terror attack might give Le Pen a better chance. But a low turnout is most unlikely, given the huge public participation in the campaigning period. Mélenchon drew a crowd of 70,000 people to one of his rallies. Macron, too, has been pulling large crowds. The turnout for Sunday looks set to be 80% or higher; which means that nationalists would be wise to anticipate an honourable defeat. Of course I hope I am wrong. I hope I am back here in May making the lowest of low bows. But as of today I think it's inevitable, given the present state of public discourse and the power of conventional thinking, that this election will continue the frustrations of the past. One suspects that Le Pen's late return to campaigning to her core supporters on her core issues of immigration, Islam and terrorism demonstrates that the attempt to speak on other issues, centred on her rejection of the EU and the euro, was misconceived and has made it more difficult, not less, to attract support from the centre ground. The French remain loyal to the ideal of European union.
However, I believe it is safe to assume, after yesterday's attack, that Le Pen will make the second round. Anything over 40% in that will be good ... a sound platform for 2022 (assuming her niece does not succeed to the party leadership in the interim). That was her roadmap to the presidency anyway - 2017 is part of her 2022 campaign.
But there is also the forthcoming French legislative election to consider. That vote takes place on June 11th and 18th, and again the two-part process makes life very difficult for Front National candidates. There are currently only two FN deputies in the 577-member National Assembly. A failure to make a significant advance in both the presidential and legislative elections would seriously call into question the whole strategy of using electoral means to advance the interests of the ethnic French. Nationalism must advance. It is greater than electoral politics per se. It is greater than FN. Everywhere in Europe nationalists are still at first base electorally, regardless of the popular support they have garnered. Unless it is over 50%, the lightweight elitist, the failed fraud, or the communist dynosaur will always win.
Setting aside the UK parliamentary election on June 8th, the next real opportunity for nationalists is the Austrian legislative election which has to be held before January 2018. Then it's on to Italy in May and Sweden in September, always in search of that majority vote for the life of our race. One feels that if it comes around to France again, and another failure in 2022, a different way of doing things will be a subject of widespread debate.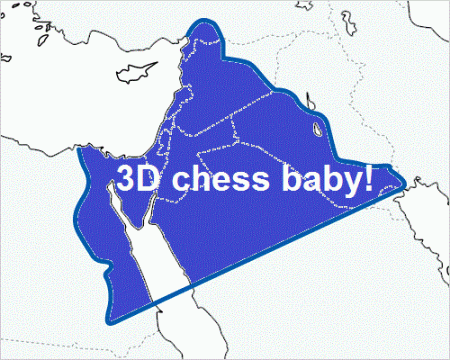 The Greater Israel Project
For one salient matter, The Silk Road runs through Iran, which will increase its liberalization and business power in opposition to Israeli control of the region - its greater Israel project.
This would also hurt Israel's first fall back position and assets in the Russian Federation, as it would lower oil prices and thus effect the primary bargaining chip at their parasitic disposal.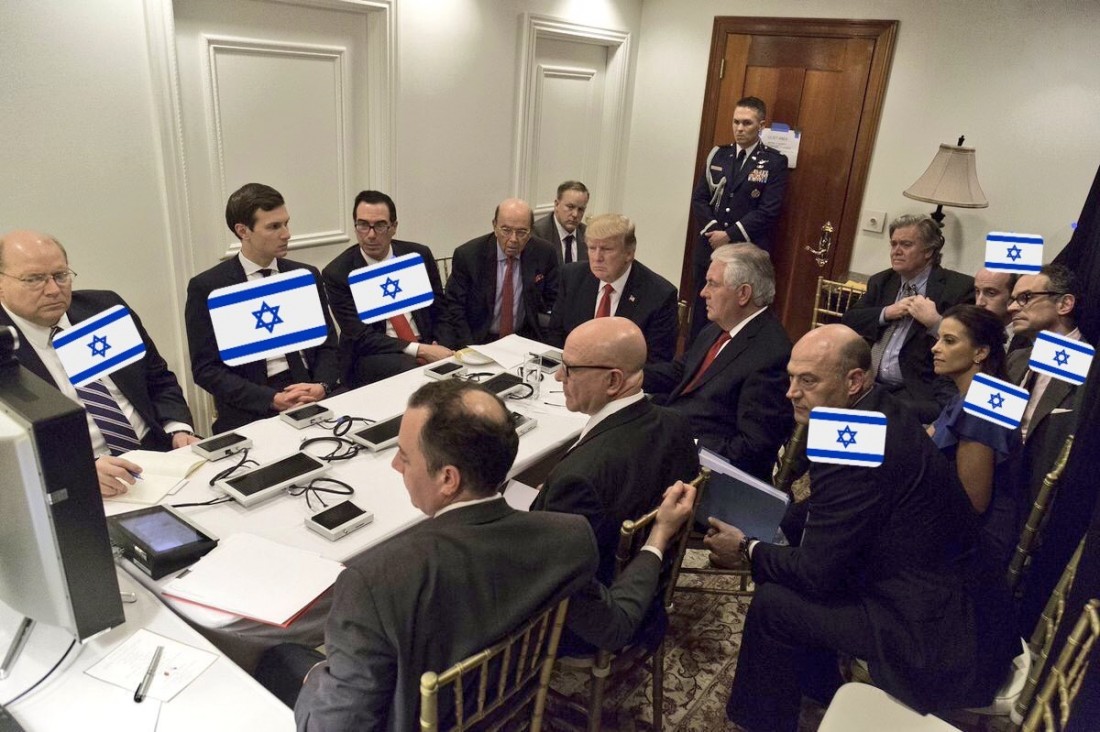 Mossad asset Donald Trump - you may as well put an Israeli flag on him too, as he has rendered the US Presidency fully a Mossad asset now - leading the charge on Israel's behalf, his cabinet filled with additional Israeli assets, it scarcely has to buck the presence of a few goyim: convenient Putin crony, "god willing", Rex Tillerson looking very much out to lunch when not serving in his primary function as oil liaison to the Russian Federation. Reince Priebus is invited to leave and make way for yet another kosher member, to move the Cabinet's make-up nearer to 100% Jewish. Steve Bannon can remain in the background, already as shabbos goy, subservient in a view configured to be conducive to Israeli interests and against its enemies.
Buzzfeed, Steve Bannon: "The Judeo-Christian West versus atheists. The underlying principle is an enlightened form of capitalism, that capitalism really gave us the wherewithal. It kind of organized and built the materials needed to support, whether it's the Soviet Union, England, the United States, and eventually to take back continental Europe and to beat back a barbaric empire in the Far East."
He is no opposition, he represents the Paleocon voice of "restraint", preening the narrative for shabbos goy, providing speed bumps to help the likes of Kushner to realize when he might be going too fast to get the shabbos goyim more fully on board with an Israeli view.

Let's stand with the legitimate government of Syria
The position of Majorityrights.com is that we have always opposed the Alt-Right and we have always opposed the Presidency of Donald J. Trump. We have been harshly rejecting Donald Trump ever since the moment that he threw his hat into the ring during the GOP primaries, because the Trump phenomenon is a viciously Zionist phenomenon which only serves the apparent interests of the United States, Russia, and Israel.
If you are reading this article, you doubtless are already aware of the events that transpired early this morning. The United States has unilaterally conducted an airstrike against a Syrian airbase. There are even rumours right now of a second airstrike being prepared.
What we know so far:
The airstrikes targeted the Shayrat airbase near Homs. The United States has said this is the location from which Syrian forces allegedly launched a sarin nerve gas attack on the rebel-held town of Khan Sheikhun on Tuesday morning.
The Pentagon said 59 Tomahawk cruise missiles were launched from the warships USS Ross and USS Porter in the eastern Mediterranean sea in the early hours of Friday morning. The strike had a 39% hit rate against the airfield.
A Syrian official told the Associated Press that at least seven were killed and nine were wounded in the missile attack. Reuters reported that the Syrian state news agency said the strikes killed nine civilians, including four children, in areas near the targeted airbase.
President Bashar Al-Assad's office said the strike was "foolish and irresponsible" and that the United States has "revealed its short-sightedness and political and military blindness to reality". It said the Syrian government would redouble its efforts against rebel groups after the strike, adding: "the disgraceful act of targeting a sovereign state's airport demonstrates once again that different administrations do not change deeper policies."
This article does not intend to offer any information that is not already in the hands of other media organisations. Rather, I intend to start a conversation on what actions need to be explored by activists from a British perspective, in order to undermine American Zionist aggression in Syria.
International armed conflict
The events that we've seen transpiring this morning have been deeply disturbing. According to the International Committee of the Red Cross (ICRC), the situation in Syria now is officially "an international armed conflict".
"Any military operation by a state on the territory of another without the consent of the other amounts to an international armed conflict," ICRC spokeswoman Iolanda Jaquemet has told Reuters in Geneva. "So according to available information – the US attack on Syrian military infrastructure – the situation amounts to an international armed conflict."
"It's unclear how US air strikes will make civilians safer", Lord Wood of Anfield, chair of the United Nations Association UK has said.
In a blog post, Wood wrote: "Unilateral action without broad international backing through the UN, without a clear strategy for safeguarding civilians, and through military escalation risks further deepening and exacerbating an already protracted and horrific conflict, leaving civilians at greater, not lesser, risk of atrocities."
He added that by circumventing the UN "we reduce both legitimacy and effectiveness, as a course of action that does not have the broad support of regional powers and the international community, channelled through UN systems and processes, can have little chance of success in leading to a more stable Syria."
Whispers in the backchannels
As far as anyone is aware of what backchannel communications have been taking place, the United States warned Russia of the attack before it took place. Additionally, Russia had signalled yesterday evening that it would not be willing to support the government of Syria under all circumstances. In other words, there are some circumstances under which Russia would undermine the interests of the Syrian government. This was an unsurprising admission, given that it was also Russia who opted to send Sergei Lavrov to barter with John Kerry to induce the Syrian government to surrender their chemical weapons deterrent in the first place.
It is interesting that surrendering their chemical weapons deterrent into the hands of Russia, has not made the Syrian government's position safer. Rather, it has increased the incentive for America to push for opportunistic aggression against Syria, under the pretext of seizing the very weapons which Syria has already ceased to be in possession of.
It is also interesting to note that the 'good' relationship between the Trump administration and the Putin administration – which will probably broadly continue despite all the sternly enunciated words that are issuing forth from Russian officials today – has not led to the position of the Syrian government being any safer. In fact, it is precisely because the United States and the Russian Federation have been on good terms since Trump's inauguration, that the probability of what has now transpired, happening, had increased.
A scenario in which the United States and Russia arrive at an agreement in which both countries have their geostrategic interests met, is a scenario in which Russia would probably turn against Bashar Al-Assad. With Trump in office, the chances of such a scenario manifesting are actually increased, because Trump has not until today presented himself as an opponent of Russia on anything, to say the least. The chances of them being able to 'do a deal', is greater. Russia has specific interests in Syria which do not absolutely necessitate the survival of Bashar Al-Assad's government. Hypothetically they could be guaranteed in another way. Vladimir Putin himself signalled this yesterday evening just before the American airstrikes took place, when Vladimir Putin's spokesperson Dmitry Peskov said, "Unconditional support is not possible in this current world."
If the United States were to convincingly guarantee Russia's specific interests on the Syrian territory – access to the warm-water port, a place in the pipeline consortium, a list of friendly future government figures – in some future arrangement mediated by Turkey, Qatar, UAE and Israel, via some backchannel communication, Russia might proceed to 'take a deliberate dive to the mat' diplomatically, and tacitly permit the United States to continue airstrikes against Syria.
People will need to watch for signs of that horrendous scenario continuing to develop.
British diplomacy
One of the central features of British diplomacy and British foreign policy, is 'hypocrisy'. It is not done in a haphazard way, but rather, it is done with method and purpose. It has evolved over the centuries because Britain's stated position on any given issue – particularly when it comes to the issue of geopoliticised alleged 'human rights violations' – is often the opposite of what its governing instiutions have actually resolved to do, or not do.
Kerry Brown, the director of King's College London's Lau China Institute, once wryly referred to this behaviour as "the brilliant complexity of British hypocrisy".
And brilliant is precisely what it is.
Today is no different. Boilerplate 'agreement' messages were offered by Sir Michael Fallon, presumably to stave off the American Communications Operators who would have tried to apply pressure to the British government. Giving them a statement of agreement means that there is nothing for the Americans to snappily quote and criticise in the social media domain. In actual reality, Britain is still bound by the non-intervention vote that was arrived at in parliament in 2013, and thus is not actually in 'agreement' with the United States.
ITV's Paul Brand reports:
ITV News / Paul Brand, 'Syria: Will Britain change tack too?', 07 Apr 2017 (emphasis added):

Downing Street says America's airstrikes against the Syrian regime are an "appropriate response" – but are they a response that Britain will be making itself?

Speaking to me this morning the Defence Secretary Sir Michael Fallon said the US had Britain's full support. But two things were clear: Britain was not asked to participate in the strikes, and Britain does not intend to participate in future.

For the British government, the question remains settled by a vote taken in parliament in 2013, when MPs were asked whether or not the UK should target President Assad's forces. The then Prime Minister, David Cameron, was famously forced into an embarrassing defeat, as Labour swerved in their support and blocked the strikes under the leadership of Ed Miliband.

Many MPs – Conservative and Labour – still feel angry about that decision, believing that it has allowed the slaughter of hundreds of thousands of Syrians. But it is a decision which still stands. This morning the Defence Secretary said he has no plans to put the matter to parliament again.

Instead, the British government still seeks a 'political solution' to the conflict. And it does not appear as if the American President – the head of state who typically exerts the most influence over British foreign policy – is applying any particular pressure on Britain to change tack.

Instead, that pressure comes from the likes of the Liberal Democrats. Not typically a hawkish party, their leader Tim Farron has said "We cannot stand by, we must act." He wants more strikes, not fewer.

But the chances of the Labour leader, Jeremy Corbyn, a lifetime peace activist, ever supporting military action are remote to say the least. He's said the US air strikes only risk escalating the conflict. That means for the government, the numbers probably still don't stack up, killing off the idea of another vote in parliament.

So while America escalates its action – even if the strikes were a one off – Britain remains stuck in stalemate.
That's basically how it is.
Standing against Islamic terror
Keeping British aircraft off the Syrian Arab Army's back and away from its skies entirely, would give the Syrian Arab Army the space that is needed for them to keep fighting against outfits like ISIL, Tahrir Al-Sham, Ahrar Al-Sham, and all of the other Salafist-Jihadist outfits that are operating in Mesopotamia.
Those Islamist outfits are the same reactionary outfits who are constantly seeking ways to send fighters to conduct terrorist attacks across Europe and Asia.
It is better for all of us, that the Islamist reactionaries get killed in Syria at the hands of the Syrian Arab Army, than for them to be constantly free to organise terroristic actions across the world.
Bashar Al-Assad is operating one of the world's great ideological garbage disposal services. It's called the Syrian Arab Army. It's very progressive. The Syrian Arab Army destroys reactionaries and traditionalists, twenty-four hours a day, seven days a week, and it requires no payment for that service. I can't think of a better deal than that.
One of the best ways to stand against Islamism, is to let Bashar Al-Assad do what needs to be done, without intervening against him.
What can you do to keep Britain safely out of this air-war?
Britain is the most consequential and capable military actor in Western Europe. Britain's non-participation in airstrikes, not only would ensure that Britain does not end up actively participating on the wrong side of a conflict that never should have happened, it would also have a dampening effect on America's attempt to form the 'coalition' that Rex Tillerson has been talking about since last night.
The question is, how can you become an active part of keeping British forces out of the air conflict? This is not exactly a difficult task, since it's a case of simply reinforcing the status quo. The balance of forces in parliament simply needs to be maintained as it is, so that the deadlock on the issue is maintained.
This means that people need to write to their MPs, comment on social media, talk to their union leaders, and – for those who have such access, even at the local government level – engage productively in conversations with key people and keep presenting to them all of the real downsides of what intervention in the Syrian conflict could cause.
Make people aware that sentiments have not changed since 2013, and that no one wants to go to Syria to fight the Syrian Arab Army. The British public were interested in fighting against ISIL and against Tahrir Al-Sham. There is something to be strategically gained from that. There is nothing of any enduring value to Britain that can realistically be gained from fighting against the Syrian Arab Army.
It may also be a good idea to generate a list of any MPs and councillors in potentially vulnerable seats. They should be reminded that the British people have long memories, and that if any of them tries to start a parliamentary insurgency against the non-interventionist result that emerged in 2013's vote, they should expect to be tarred on social media as being 'a craven ally of interventionist Trump'. The threat should be formulated in such a way that it makes clear that everything will be done to try to remove those persons from their seats at the next election, if they try to bring this to a vote again. In other words, people need to make appropriate use of the space which liberal-democracy has carved out.
Conclusion
The Royal Air Force and the Royal Navy will not be participating in any airstrikes in Syria.
Let's do what we can to help ensure that it really stays that way.
Kumiko Oumae works in the defence and security sector in the UK. Her opinions here are entirely her own.
The YouTube channel N.D.L has put out a new video today, which really captures the sadness of what policing in Sweden must be like now.
Progressive cultural manifestations flourish under the protection of the state, while at the same time the policymakers undermine that same protection by allowing a retrogressive demography to enter and replace the citizens of the country. Additionally, the Anarchist Bloc attacks the police at every turn, exacerbating the instability of the situation.
Sometimes video really does depict it better than text.
The government of Stefan Lofven really has the same kind of haplessness and incompetence that the government of Harold Wilson had. I'm sure that no one truly wishes for this in their heart of hearts—but I think that if the situation should deteriorate to an extent where governance is impossible in Sweden and the electoral system continues to deliver up the wrong result, in such a case I would hope that the Swedish security services have contingency plans on hand to fight the decline in the same way that British services had contingency plans in the 1970s.
Until the last moment.
Kumiko Oumae works in the defence and security sector in the UK. Her opinions here are entirely her own.

Before you complain
An American once said to me that whenever they see me post an article about the United States now, they just have to brace for a total assault on their morale, and that "it is almost like seeing something like Tokyo Rose's work in written form."
I don't know whether to take that as a compliment or not, since despite her best propaganda efforts, Iva Toguri D'Aquino was ultimately not able to convince the Americans to stop supporting the United States. Perhaps some of the Americans did have pause though, perhaps they did think occasionally, "You know, those things that Tokyo Rose is saying on the radio, could there be something to all that?"
But really, it's not like I have to go out of my way to come up with these socio-economic angles against the 'Make America Great Again' concept. They present themselves to the world daily in such a high volume that it's almost like trying to catch a cup of water from a firehose of negative developments. One has to be very selective about which part of the non-stop blast of negative news one is going to select, interpret, and develop a piece on, on any given day.
Today's selection is going to really induce a feeling like when you're sparring with someone and they forget to hold back, and next thing you know their foot is trying to tickle your kidneys or something, and it's just like, "Oh wow, this pain is real." It's pretty bad. I apologise for the pain that you're going to feel in advance.
True to the tradition I'll get things started by putting the music on.

How things reached this stage
When Donald Trump was inaugurated on an overcast day about two months ago, he stood in front of the lectern and in a stern voice spoke the words that initiated a miserable new trade war:
TIME, 'Trump Inauguration: Transcript of Donald Trump Speech', 20 Jan 2017 (emphasis added):

We assembled here today are issuing a new decree to be heard in every city, in every foreign capital, and in every hall of power. From this day forward, a new vision will govern our land. From this day forward, it's going to be only America first, America first.

Every decision on trade, on taxes, on immigration, on foreign affairs will be made to benefit American workers and American families. We must protect our borders from the ravages of other countries making our products, stealing our companies and destroying our jobs.

Protection will lead to great prosperity and strength. I will fight for you with every breath in my body and I will never ever let you down.

America will start winning again, winning like never before.

We will bring back our jobs. We will bring back our borders. We will bring back our wealth. And we will bring back our dreams.
It may seem on the face of it that Donald Trump was saying that all the decisions he would make would be based on whether they will benefit American workers and American families. His mouth said that somewhere in there, but is that what protectionism actually does in the longrun?
We know that it does not benefit 'workers and families' in the longrun.
There is widely understood empirical evidence which shows that in the present era, free trade is what benefits the broad mass of the people, not protectionism. Free trade is what enables wider access to products at a cheaper price. Free trade enables this indirectly by facilitating regional division and specialisation of production to enhance productivity on a planetary basis.
Broadly speaking, tariff and non-barrier barriers are mostly retrogressive, as it is low income consumers who spend a greater percentage of their income on food, clothing, consumer electronics and vehicles, which tend to be most highly protected under the kind of tariff regime proposed by Donald Trump's White House and supported by his Alt-Lite and Alt-Right supporters.
So if American 'workers and families' do not really stand to benefit, does this mean that I am saying that Donald Trump is not putting America 'first'? By no means. The misunderstanding that many have is that they conflate rhetoric about a country's interest with the interest of the broad mass of the people. Trump essentially tailored his speech to exploit that misunderstanding.
In fact, America is indeed being 'put first' by Trump, but that is not a positive thing. The policies which he is advocating ensure that those who really stand to benefit are primarily the American financiers and the upper-bourgeoisie stratum of big and middle-sized manufacturers, who feel themselves to be under stiff competition from their counterparts in Europe and Asia. This scenario comes at the end of a long cycle of a widening pattern of global investment during and after the Cold War environment, which had led to the repair and economic rehabilitation of that section of the world that America had razed to the ground in the process of destroying Axis.
The repair and rehabilitation was possible because the leaders of various European and Asian economies opted to play the longest of long games, accommodating the liberal global order that the American victors had maintained for their own diplomatic and geostrategic benefit (to economically contain their next opponent, the Soviet Union), but which were used by the former Axis countries and other Third World countries to build something again from the ashes of the Second World War and to take advantage of the mutual benefits that came from having the economic vitality and thus the military wherewithall to deter the Soviet Union.
A hegemon's dilemma
The flourishing of any world order in which a hegemon has to allow power to devolve into the hands of outsiders, is a world order which will eventually unravel itself as the hegemon will come to fear its own deputies. Much as the Greek Empire unravelled itself when each of the governors, tribes, and exarchates which had been permitted to accrue power so as to encircle common enemies, suddenly realised that they had reached a stage where they could bid for global power in their own right, so too the American liberal world order is coming to a close as this cycle of capital accumulation draws to a close.
The productive capacity which had been offshored from the United States and implanted into the European and Asian periphery so as to reinforce economic containment and encirclement against the Soviet Union during the Cold War, now becomes in 2017 the potential weapon which the American high-bourgeoisie fears will be turned against it in a multipolar world, the first chapter of which is now opening. America's old Cold War gendarmes of capital, are now gendarmes that are increasingly operating autonomously, and the United States is struggling to chart a course to address that new reality.
The American high-bourgeoisie wants what it views as 'its wealth' back. But they are not the actual owners of it. The wealth, limited though it is, and not without imperfection in its distribution, which is presently enjoyed by the peoples of Europe and Asia was re-built through hard years of work by the generation of people who survived the Second World War, and who, seeing their ideals crushed by the Americans, resolved to build their countries again during the Cold War.
The American high-bourgeoisie knows that it cannot fight the world alone, since it is only a small class of people, and therefore it must assert leadership and bind the other American classes to itself. They do this by appealing to a form of populism, where people like Donald Trump, Mike Pence, Steven Mnuchin and Gary Cohn, knowing that they cannot appeal to a class consciousness, instead appeal to a civic nationalist mantra: "Make America Great Again."
What is America that anyone should want to make it 'great' again? That is the most astounding development in this whole sequence, particularly in the context of the Alt-Right and other nationalist opinion-formers such as David Duke, who largely made themselves responsible for having enabled all of this. For example, Hunter Wallace at Altright.com said late last month:
Hunter Wallace / Altright.com, 'We Are The Vanguard', 24 Feb 2017 (emphasis added):

[...]

The primary reason the media is so interested in us is because it is our ideas that have entered the political mainstream. For years now, we have been the ones calling for an America First trade policy, an America First foreign policy, an American First immigration policy, rapprochement with Russia, scrapping the refugee resettlement program, stressing our interests as opposed to liberal ideology, strong borders and a crackdown on immigration, assaulting political correctness, making peace with the labor movement, etc., etc. [...] Now, we are living in the digital world of social media and young people are watching us on YouTube and Periscope. They are interacting with us on Twitter. We don't need the "mainstream" to network or spread our ideas.

[...]

We are the vanguard now. The world has changed, the "mainstream" is dead and the media is trying to catch up with the times. Rich Lowry's National Review and Bill Kristol's The Weekly Standard are at the nadir of their influence over the Right. Ultimately, it doesn't matter if flyover country conservatives are familiar with Richard Spencer and the Alt-Right. If our ideas are triumphing over David Frum's ideas and Bill Kristol's ideas, it doesn't matter. If our discourse triumphs over and displaces "mainstream" discourse, then we are having a massive impact whether the "mainstream" cartel acknowledges it or not.
The same kind of people who for years had operated under the suspicion that the United States was possibly falling under a 'Zionist Occupation Government', are now the very same kind of people who are actually trying in these days and hours to fight as hard as they can to attempt to defend and perpetuate the global reach of the United States government and its centrality as a manufacturing centre now that it is transparently going into openly-verifiable overdrive in that regard. Now that the 'occupation' is openly parading itself in their faces from the White House in verifiable statements that have been reproduced in mainstream media outlets, they suddenly and magically cannot seem to see it.
Perhaps it may be that it is difficult to understand why that contradiction exists until you look at the socio-economic class dimension. Perhaps they choose not to notice the Zionism issue now, because it's the case that it is inconvenient for them financially, given that most Trump voters are middle class and may believe that they stand to gain from the Trump administration's budgetary, financial and economic policy direction. Or perhaps it is the case that they are just really bad at politics and aren't paying attention to what is happening, and are more interested in identitarian form and signalling, than in actual policy. Or maybe it is the case that there is a kind of ongoing entryism which is usually not visible to the public but which only is revealed in short glimpses, such as, for example, when it emerged that Heritage Foundation analyst Jason Richwine had actually been writing for the old AlternativeRight.com website in 2010. Or it could be some combination of all of these things.
Whatever the case happens to be, for all those who ever believed in anything that those people previously said, these present developments can only be seen as a betrayal. If they are 'the vanguard' and this is what they have produced, then they have a considerable amount of explaining to do.
Unfortunately with the situation as it is, I am not expecting that an explanation will be coming from them, but I am expecting that the Alt-Right and Alt-Lite opinion-formers will continue to act as a kind of grassroots support for the Trump administration, one which will have a high resilience and effectiveness because it couples a tacit support with a consistent pseudo-denial of actually being on the same side as the administration. We hear on the one hand the Alt-Right continually saying that they are 'not Trump', but then on the other hand they like the specific actions the administration is doing and its overall direction which they see as a 'stepping stone' (to where?), they just wish that that those actions would be done with more intensity.
The effective function of the Alt-Right internet presence is basically that they remain engaged on social media as a 'grassroots' presence which continually presents narratives and arguments that serve to socially legitimate Trump administration spokespersons, supporters and key cabinet figures and their policy preferences in a way that is completely independent of the state, as it is done at arms length, behind a veil of denial and disavowal by the White House itself. The bonus that the White House receives in all of this is that there is no-one who has to be paid or instructed to do this for them. The Alt-Right doesn't need to be paid, they do it for free.
Introduction

Getting started: This article is about one facet in the process of the Trump administration making its programme operational. The first operational step that the American high-bourgeoisie are taking is that they are seeking to enhance their structural power, or to turn a phrase, they are seeking to make themselves great again, by weakening the efficacy of checks or dissents against their power domestically. This would place them in the best command position imaginable, which would allow them the ability to then turn their focus to foreign policy and trade policy as their second step, with minimal interference at home. That second step is outside the scope of this article and will be covered at a later date. The first step is what will now be described here today.
Enhanced dictatorship of the high-bourgeoisie
There are four major actions that the Trump administration is carrying out right now which would allow the American high-bourgeoisie to enhance their structural power domestically. These actions are as follows:
1. H.R.985 - Fairness in Class Action Litigation Act of 2017.
2. H.R.720 - Lawsuit Abuse Reduction Act.
3. The appointment of Judge Neil Gorsuch to the Supreme Court of the United States.
4. The elimination of all federal funding for the Legal Services Corporation.
Let's go through them in the order I've listed them. And in case you are trying to guess what the four items have in common, yes, what all of these things have in common is that they pertain to the ability to form a class so as to bring a class action lawsuit against companies or government agencies, and to raise funds to carry out that endeavour.
H.R.985
When people are facing systemic abuse from companies or from government agencies, class action lawsuits are a vital tool that is used to bring a halt to their behaviour. By bringing about a class action lawsuit, a few people can stand in for a larger number of people in a lawsuit against a perpetrator and seek either injunctive relief (where the perpetrator must cease a bad practice) or compensation (monetary damages).
The bill, H.R.985 which passed in the US House of Representatives by recorded vote 220 - 201 on Thursday 09 March 2017, and will next be placed before the US Senate, is a bill that makes it more difficult for people to bring class action lawsuits.
Bill H.R.985 makes it harder for people to form a 'class' by further restricting and constraining the criteria under which people may come together to bring a case, and placing various hurdles in the way of the collection of lawyers' fees, thus decreasing the incentive for lawyers to take on class action lawsuits.
The net effect of this is that it will sharply reduce the ability of people to seek injunctive relief or compensation in any scenario where they are being harmed by a company or a government agency.
The architects of the bill and its proponents, such as Rep. Bob Goodlatte (R-VA), have tried to mask their intentions by presenting it to the media as a bill that is designed to prevent supposedly-existent 'lawyer-driven litigation', by which they mean a kind of 'trolling' litigation which is designed to enrich lawyers rather than address any actual grievance of the plaintiffs. By masking their intentions with such a cover story, the lawmakers have sought to conceal the actual reality of the attack which they themselves are conducting against working people and families.
The factor which exposes their cover story as a lie, is the simple fact that if they really thought that they needed to write a bill to prevent 'lawyer-driven litigation', then they wouldn't have written a bill that attacks people's ability to seek injunctive relief, in which money is not awarded but practices are changed, as well as compensation. However, that is precisely what they have done, and in doing so, their motive was revealed along with the effect.
On the issue of the hurdles placed in the way of the collection of lawyers' fees, the bill deliberately limits lawyers' fees in injunctive relief cases to "a reasonable percentage of the value" of the relief. This of course makes no sense, by design, because it is quite impossible for a court to determine what the monetary worth of a non-monetary action is, so as to calculate such a percentage. The effect is that lawyers would be disincentivised from taking the risk of bringing an injunctive class action case.
Furthermore, the bill also places a condition on the timing of the payment of lawyers' fees to the date of full monetary recovery. This could even sometimes deny lawyers the ability to be paid their fees altogether, since some cases have a term of settlement that is longer than the remaining lifespan of the lawyers who are working on the case. For example, in a case where full settlement is expected to take fifty years, it would mean that the lawyers would not be paid until the end of those fifty years. Even with that potentially disastrous scenario aside, with regards to the duration of the litigation itself, the condition incentivises defendants to drag out and prolong litigation.
The possibility of never receiving lawyers' fees or having to wait years to receive them, will act as an enormous deterrent for any law firm that absolutely requires those fees to pay their staff and keep their business running.
H.R.720
H.R.720 the so-called 'Lawsuit Abuse Reduction Act' is a cunningly named bill which will actually require all federal judges to penalise any lawyer who brings what they consider to be a 'frivolous lawsuit'. Up until now, it has up to the judge's discretion to decide whether to do this.
The interesting thing about this is that for a lawsuit to actually make it to the point where it has come before a jury, it means that a judge clearly already considers it to be a valid lawsuit. Legislation like H.R.720, simply incentivises the behaviour where a defendant can continually protest that everything that is happening is 'frivolous', and it disincentivises lawyers from trying to bring a lawsuit to find out how it will be regarded.
In practice, this means that the legislative and executive branches of US government are seeking to attack lawyers for trying to help people to seek relief or compensation through the court system. After all, a corporate defendant would likely start out from the stance that any lawsuit brought against their esteemed selves is definitely 'frivolous'.
The appointment of Judge Neil Gorsuch to the SCOTUS
An 'originalist' Judge Neil Gorsuch, having previously been nominated to the United States Court of Appeals for the Tenth Circuit by George W. Bush on 08 August 2006, has been nominated to the Supreme Court of the United States by President Donald J. Trump. A decent summary of his background has been written at FiveThirtyEight.
Beltway conservatives immediately feted him as having come out of the mold of another now late 'originalist' Judge Antonin Scalia, or at least something close to that. Evangelicals celebrated Gorsuch's statements about his belief in the 'pro-life' stance, as that is a pet issue of maximal all-consuming importance to them.
The Alt-Lite and Alt-Right's reaction to the nomination was in a sense no more sophisticated or diligent than that of any of the other groups. Hunter Wallace published a very strange article at Alt-Right.com which referred to Gorsuch as a "real American", as though this were a reason for why he wanted to see Gorsuch nominated in and of itself. Richard Spencer produced an article which had a similarly strange central thrust, referring to Gorsuch as "America's wise, WASPy dad—an avatar of the ruling class of days gone by." Spencer's view was echoed by James Edwards on the Political Cesspool, which carried Spencer's article verbatim.
In my view none of this matters anyway, but while 'Gorsuch' may be an old Anglo-Saxon name, the man himself is ancestrally Irish. Additionally, Gorsuch was raised as a Catholic, and then he converted to Episcopalianism later, so he is not a 'WASP'. He's also not America's 'dad', he's a nominee to the Supreme Court of the United States, for goodness sake.
Unfortunately no real analysis of Gorsuch's views on class action lawsuits has been done by anyone in the nationalist sphere. If anyone had chosen to do so, then some extremely meaningful patterns, all of which are negative, would have emerged into view immediately.
SCOTUSblog gives us an interesting look in with the summary containing this excerpt:
Amy Howe / SCOTUSblog, 'A closer look at Judge Neil Gorsuch and class actions', 08 Mar 2017 (emphasis added):

[...]

Covering the Wal-Mart decision for this blog, Lyle Denniston described Scalia as the court's "most dedicated skeptic about the class-action approach to litigation." Whether Gorsuch, if confirmed, would follow in Scalia's footsteps remains to be seen. During his decade on the bench, Gorsuch has participated in relatively few class action cases. In the cases involving class action issues in which he has participated, he has generally, but not always, ruled for the defense. Notably, both in cases in which he has ruled for the defense and those in which he has ruled for the plaintiffs, Gorsuch has emphasized the need for courts to stay in their lane, so to speak – that is, not to exceed their authority, particularly when it comes to decisions that are in his view best left to Congress.

[...]
The Bazelon Center has a review which also contains some example of cases that were not class action lawsuits, but seem to give some idea of how Gorsuch interprets civil rights law in general:
Bazelon Center, 'Review of Disability Cases Involving Judge Neil Gorsuch', 17 Feb 2017:

In Hwang v. Kansas State University, 753 F.3d 1159 (10th Cir. 2014), Judge Gorsuch wrote an opinion ruling against a longtime professor at a state university who had taken a six-month leave of absence to recover from her cancer treatment. At the end of that period, she requested a short period of additional leave at the advice of her doctor in order to avoid a severe flu outbreak on campus that could endanger her already compromised immune system. The university refused to grant additional leave. Judge Gorsuch began his analysis of Professor Hwang's claim by asking: "Must an employer allow employees more than six months' sick leave or face liability under the Rehabilitation Act? Unsurprisingly, the answer is almost always no." Although the ADA and Rehabilitation Act say nothing about the length of leaves granted by employers and specifically require that that such accommodation requests be evaluated on a case-by-case basis, Judge Gorsuch held that a leave of absence as long as six months would "turn employers into safety net providers for those who cannot work." He also described Professor Hwang as "a problem other forms of social security aim to address"—even though the professor was willing and able to resume her duties through online classes immediately, or through in-class teaching after the additional short leave. Judge Gorsuch also rejected her argument that the university's inflexible six-month leave policy was discriminatory, instead reasoning that applying the same leave policies to all employees, without providing reasonable accommodations for qualified employees with a disability, would protect employees with disabilities from being "secretly singled out for discriminatory treatment." Judge Gorsuch thus concluded that the six-month leave policy was "more than sufficient to comply" with the Rehabilitation Act. [...]
I'm sure everyone can guess where these examples are going. Here's another:
Bazelon Center, 'Review of Disability Cases Involving Judge Neil Gorsuch', 17 Feb 2017:

In Wehrley v. American Family Mutual Insurance Company, 513 F. App'x 733 (10th Cir. 2013), a panel including Judge Gorsuch found that the plaintiff had not established that he had a disability that entitled him to the ADA's protections. Wehrley, an insurance field claim adjuster, injured his knee and back in a workplace accident, and his employer fired him because of his inability to work on claims that involved going onto roofs. At trial, Wehrley introduced evidence of significant limitations in major life activities, including a medical report stating that he could not walk or stand for prolonged periods, that his pain disrupted his sleep, and that he had to change positions every 30 minutes while sitting. Judge Gorsuch and the panel concluded, however, that Wehrley had not shown that these impairments were substantial because the report did not say that he was unable to "walk or stand in the ordinary course of a day," nor did it describe the extent or severity of the disruption to his sleep. Without sufficient evidence of a substantial impairment in a major life activity, the panel found that he did not meet the definition of a person with a disability.
And one more:
Bazelon Center, 'Review of Disability Cases Involving Judge Neil Gorsuch', 17 Feb 2017:

In Adair v. City of Muskogee, 823 F.3d 1297 (10th Cir. 2016), Judge Gorsuch joined an opinion affirming summary judgment against the plaintiff after finding that he was unable to perform an essential function of his position. The plaintiff, a firefighter who held the position of HazMat Director, injured his back during a training exercise. The city required that he complete a functional-capacity evaluation, which showed that he had some restrictions on his lifting ability. He sued the city under the ADA for disability discrimination, alleging that he was constructively discharged when the city encouraged him to retire rather than be terminated because it regarded him as disabled. The plaintiff argued that he was capable of performing the essential functions of the HazMat Director position even with the lifting restrictions, testifying that he did not need to lift in his position and had never performed regular firefighter duties during his four years as HazMat Director. However, Judge Gorsuch and the panel discounted the plaintiff's testimony and instead deferred to a state law listing the ability to lift up to 200 pounds as an essential function for all firefighters, regardless of specialized roles. Since the plaintiff suggested no potential accommodations other than being relieved of the lifting duty, the panel concluded that he was not a qualified individual under the ADA.
Being an 'originalist' and a 'textualist' seems to involve being deliberately absurd in ways that happen to be generally convenient for the defence. The addition of Gorsuch to the Supreme Court of the United States meshes with the thrust of the pieces of legislation, H.R.985 and H.R.720, which were described earlier and which are presently making their way though the US Congress, in a way that enhances their effect.
The addition of Judge Neil Gorsuch to the Supreme Court returns it to the balance that existed when Judge Antonin Scalia was still alive. It is not beyond possibility that sometime in the next four years another judge will be replaced, and at that point Donald Trump may even be able to appoint an additional 'originalist' and 'textualist' to the court, such as for example Judge William Pryor.
But it is sad that no one is paying any attention to these developments. Choices made during the Trump administration will shape the character of the American system for a generation or longer.
The elimination of all federal funding for the Legal Services Corporation
They suggested that it was going to happen, and now they are moving toward doing it. See here:
New York Times, 'Popular Domestic Programs Face Ax Under First Trump Budget', 17 Feb 2017 (emphasis added):

WASHINGTON — The White House budget office has drafted a hit list of programs that President Trump could eliminate to trim domestic spending, including longstanding conservative targets like the Corporation for Public Broadcasting, the Legal Services Corporation, AmeriCorps and the National Endowments for the Arts and the Humanities.

Work on the first Trump administration budget has been delayed as the budget office awaited Senate confirmation of former Representative Mick Mulvaney, a spending hard-liner, as budget director. Now that he is in place, his office is ready to move ahead with a list of nine programs to eliminate, an opening salvo in the Trump administration's effort to reorder the government and increase spending on defense and infrastructure.

[...]
Eliminating all funding for the Legal Services Corporation is the same thing as abolishing it. Some people may be wondering what it does, and such people would now be wondering about that at a time when it is too late to make a difference. Although the United States Constitution contains language that promises equality in the provision of justice, the language is operationally meaningless unless it can also be said that all people have the ability to access legal services and legal remedies.
Defendants in criminal cases are guaranteed the right to have a lawyer because of the outcome of the United States Supreme Court decision in Gideon v. Wainwright, 372 U.S. 335 (1963), but the same right to a lawyer does not actually exist for civil cases.
The beginning of the United States government's effort to provide legal assistance Americans with low-income for civil cases, emerged during Lyndon B. Johnson's 'War on Poverty', which gave rise to the creation of the Office of Economic Opportunity in 1964. In 1965, the office created the Legal Services Program, which provided assistance all over the United States.
However, the Legal Services Program was up for White House review in 1969, and the Office of Economic Opportunity itself was in existence because of the Economic Opportunity Act which was scheduled to expire in 1970.
President Richard M. Nixon, who took office in January 1969, asked the US Congress in February 1969 to extend appropriations for the Office of Economic Opportunity. The Ash Commission, headed by former United States Army Air Corps Captain Roy Ash, found "virtual unanimity that organizational improvement of the Executive Office of the President is needed." Among the recommendations made on this issue, the Ash Commission advocated that Nixon ought to create an independent corporation which would receive funds from the US Congress to disburse to local legal aid organisations.
Nixon made the memo public in February 1971 and in May 1971 he sent a special message to the US Congress proposing the establishment of the Legal Services Corporation.
On 25 July 1974, Richard M. Nixon signed the Legal Services Corporation Act.
The Legal Services Corporation has not been without controversy during its existence, and several unsuccessful attempts to abolish it have been attempted over the years. The most recent unsuccessful attempt to abolish it was in 2005:
TexasLawyersHelp.org, 'Eliminate LSC and Other Programs, Says Republican Study Committee in "Operation Offset" Budget Report', 30 Sep 2005 (emphasis added):

A recent report issued by the Republican Study Committee (RSC), a group of nearly 100 conservative House members, calls for the elimination of all federal funding for the Legal Services Corporation. U.S. Representatives Mike Pence (R-IN), RSC's chairman, and Jeb Hensarling (R-TX), RSC's budget and spending task force chairman, issued the 23-page report on September 21, 2005. The report—called "Operation Offset: RSC Budget Options 2005"—urges Congress and the President to eliminate federal expenditures as far-ranging as Medicaid and Medicare, graduate school student loan subsidies, foreign aid, the National Endowment for the Arts, matching grants for presidential candidates, and LSC. [...]
Yes, that is the same Mike Pence who is presently the Vice-President of the United States. It's interesting how that has happened to work out.
Another interesting fact is that the Heritage Foundation which submitted the list from which Donald Trump selected Judge Neil Gorsuch's name to nominate him to the United States Supreme Court, is also visibly active in crafting and giving legitimation to the budget which will abolish the Legal Services Corporation:
New York Times, 'Popular Domestic Programs Face Ax Under First Trump Budget', 17 Feb 2017:

[...]

Stephen Moore, another Heritage Foundation economist who advised Mr. Trump during his campaign, acknowledged that powerful constituencies were behind many of the programs that are on the chopping block. But he said now that Republicans are finally in control of the government, they must make a valiant effort to fulfill the promises they have been making to voters for years.

"I think it's an important endeavor to try to get rid of things that are unnecessary," Mr. Moore said. "The American public has a lot of contempt for how government is run in Washington, in no small part because there is so much waste."
If you know anyone who seriously believes that the Heritage Foundation along with all the other personalities I've mentioned here are just innocently trying to 'get rid of things that are unnecessary', send that person to me, because I have a bridge to sell them — and it's on the moon.
Conclusion
Particular factions among the American ruling class are seeking to enhance their structural power, or to turn a phrase, they are seeking to make themselves great again, by weakening the efficacy of checks or dissents against their power domestically in an environment in which they have total power over all branches of the government and are receiving virtually no criticism from their own constituency on any economic issues. This would place them in the best command position imaginable, which would allow them the ability to then turn their focus to foreign policy and trade policy.
Everything that the American ruling class is doing to pacify and constrict the power of their own constituents at home, is a preparation and a prerequisite for them being able to efficiently conduct a trade war against European, Asian, and Latin American states.
Enacting a tariff regime as a necessary centre-piece of the trade war is an action which will raise the cost of inputs for all American manufacturers. One of the ways that they will offset that cost will be to enable American companies to act in cost-cutting ways that disregard the interests of American workers and families without having to worry about being subjected to lawsuits brought by those workers and families.
Passing H.R.985 and H.R.720, as well as appointing Judge Neil Gorsuch to the United States Supreme Court and abolishing the Legal Services Corporation, are four key actions that are part of the process of them 'moving the ball down the playing field' in that regard.
Evidence has been presented here which illustrates that the entire edifice of 'Make America Great Again' is going to be constructed atop a foundation of socio-economic retrogression and misery.
Kumiko Oumae works in the defence and security sector in the UK. Her opinions here are entirely her own.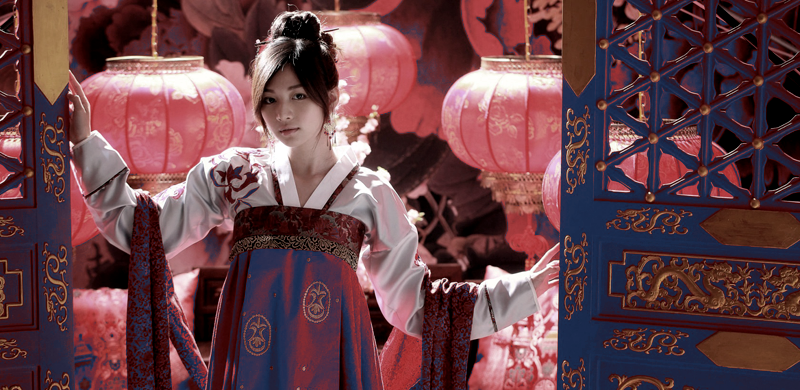 An important distinction
An article by John Morgan called 'Alt Right versus New Right' appeared at Counter-Currents Publishing on 28 Feb 2017. I tend to agree with the things that are written at Counter-Currents more often than I agree with things that are written elsewhere in the European nationalist sphere, and in this case what John Morgan was presenting was a very good article which I think all Majorityrights.com readers should also read.
Here is what I think is the most important excerpt:
John Morgan / Counter-Currents Publishing, 'Alt Right versus New Right', 28 Feb 2017 (emphasis added):

[...]

I understand that, given all the media attention it's been receiving lately, there's a temptation to adopt the term "Alt Right" universally. I, however, insist on viewing the Alt Right as something exclusively American, and the New Right as something particularly European.

One thing that the two movements certainly share is a difficulty in determining what exactly they are. Especially in the hands of the mainstream media, "New Right" and "Alt Right" are two terms that have been used to refer to everything ranging from Tea Party-style populism to outright neo-Nazism, and everything in between, a problem that was inevitable given that neither group has a central authority that can pronounce who is and who isn't orthodox, we might say, nor even what exactly that orthodoxy is. For my own purposes today, by New Right I mean the current of thought centered upon Alain de Benoist's GRECE movement in France and its various offshoots since 1968, which represents a towering edifice of thought unparalleled anywhere else on the Right since the Conservative Revolution in Germany of the Weimar era.

The Alt Right is a much trickier animal to pin down. The New Right has produced literally hundreds of books outlining its beliefs and positions over the past half-century. The Alt Right, on the other hand, is a culture primarily of blogs, memes, podcasts, and videos. It has yet to produce a single book or other statement of principles that everyone involved would agree is the quintessence of the Alt Right's worldview. This is a natural outgrowth of the anti-intellectualism inherent in Anglo-American political and cultural discourse, as opposed to the more innovative and livelier – dare I say superior – Rightist political tradition that you have here on the Continent. In attempting to think of a book that could in any way lay claim to being the Alt Right manifesto, the only thing I could come up with is Greg Johnson's New Right versus Old Right, which has fortunately been translated into Swedish as well. Otherwise, the shelves of the Alt Right library remain pretty bare, although hopefully that will soon be changing.

[...]

But while the Alt Right and the New Right are coming at the problem of liberalism from similar angles, they do remain divided by several fundamental issues. First and foremost is race. The American Right (just as the American Left, albeit in different ways) is absolutely obsessed with race: evolutionary theories, comparative IQ scores, crime statistics, and the like. In America, this has led to the development of the term "white" to refer to anyone of European descent. [...] However, I do believe that the attempt of some to import this idea of "White Nationalism" into Europe, and who in some cases have even called for political unification between America, Europe, and Russia, is a severe disservice to the diversity inherent in European civilization. The issue for Europe, as the New Right has always understood, is as much based in ethnicity, language, and culture as it is on race. We can't pretend that an Irishman and a Russian are interchangeable.

[...]
What John Morgan says there about the divergence between the Alternative Right and the New Right strikes me as being completely true and is perfectly in line with the experiences that I've had in Europe.
It is also something that Alain de Benoist has talked about quite a lot. The attempt by Americans to impose their understanding of ethno-racial politics and their propensity to try to effectively obliterate all intra-European differences through imposing their concept of 'Whiteness' onto other regions quickly becomes unworkable. It simply lacks the appropriate level of sophistication and that lack stems from the fact that many of the American White nationalists who are generating these ideas, have neither lived in a European country nor held any financial stake in the future of a European country.

Ted Sallis took exception to this in the Counter-Currents comments section, because he is precisely the kind of White nationalist that is being criticised. He responded by asking the following:

Ted Sallis, comment 1381496, 28 Feb 2017 wrote:

"We can't pretend that an Irishman and a Russian are interchangeable. "


That canard again. I want to know – who says that? Who believes it? Who advocates that? If ethnonationalists don't want to be viewed as fundamentally dishonest then you guys really need to stop making the most absurd strawman arguments.
By asking those questions, he was basically trying to force John Morgan to either go around looking up examples of people who he knew were doing it but which he did not have ready to hand, or to retract his whole argument.
Morgan responded:
John Morgan, comment 1381497, 28 Feb 2017 wrote:


I've heard such rhetoric from many people on the Alt Right. Specifically here, however, I'm thinking particularly of ideas that Richard Spencer has outlined in the past.
To which Sallis fired back:
Ted Sallis, comment 1381545, 01 Mar 2017 wrote:

If Spencer ever advocated such interchangeability, I'd like a quote. In my 20+ years of activism, always with a strong pan-European focus, I've only encountered one – one! – person who advocated any sort of "homogenizing" of Europeans – that was Hoffmeister in the introduction to Lowell's book (and I critiqued him for that on this blog). And even Hoffmeister (insofar as I know) doesn't believe these groups are the same, he just advocated their intermarriage. If Spencer suggested that all Europeans are the same, I would denounce that also. But don't pretend or imply that those all people who advocate for a "Big Europe" idea actually believe such nonsense. It is factually incorrect, and its offensive.

One could just as easily look at ethnonationalist squabbling among Slovaks, Hungarians, and Romanians, or the Balt animus toward Russia, and accuse ethnonationalists of all supporting intra-European conflict.
At this point I decided to jump in, because I actually had the answer to Sallis' aggressive questioning. It's a slightly lengthy comment but I'll reproduce it in full nonetheless:
Kumiko Oumae, comment 1381582, 01 Mar 2017 wrote (emphasis added):

There are some people who are essentially doing that. I can think of two offhand, Richard Spencer has been doing it in a subtle way, and Constantin von Hoffmeister has also been doing it in a completely explicit way.

Here's an example of Spencer doing it in a podcast on 19 Dec 2015: http://www.radixjournal.com/blog/2015/12/19/trump-putin-and-the-future-of-the-white-world

Again, Spencer doesn't explicitly do it, he just establishes the kind of framework which could lead a person to arrive at those conclusions. He does acknowledge in the podcast that the 'unity' he is talking about is a long shot.

Here's an example of Hoffmeister doing it in an interview on Stark Truth Radio on 28 Feb 2017: http://www.starktruthradio.com/?p=3913

In that interview Hoffmeister actually calls for 'an alliance of Berlin, Moscow and Tel Aviv'. He repeats it three times and seems to have no self-awareness about how a large percentage of listeners will regard him and that savagely obscene idea with the utmost horror and revulsion.

And Hoffmeister had also appeared at Identitarian Ideas IX, on 25 Feb 2017: https://altright.com/2017/02/27/identitarian-ideas-ix-rising-from-the-ruins-2/

Hoffmeister's appearance at that venue seems to show that he is no longer totally the half-joke and half-eccentric figure that he was apparently seen as in the 2006 – 2009 period. It wouldn't be impossible that his ideas might have some currency with some people in the Alt-Right.

A scan of comments sections often will also show random commenters affirming those kinds of views, and they seem to have received a renewed – albeit still limited – push since the emergence of Russian Active Measures which strove to amplify certain aspects of the Alt-Right message that the Russian state assessed to be useful to cultivating a social support for their energy interests in Europe. By amplifying the parts of Alt-Right ideology they agree with, or inserting themselves into identitarian movements, or by simply funding organisations, Russia has been able to shape some of the contours of these social movements in ways that could be conducive to their interests.

John Morgan's article was really good, I think, he is on to the truth. Morgan may or may not have had quotes or specific podcast links immediately to hand when he was writing his article – after all, not everyone has browser bookmarks as beautifully organised as myself – but his sense of the situation wasn't wrong. This is a thing.

The people who believe in the 'Big Europe', often tend to also assert that anyone who disagrees with them is 'in favour of intra-European conflict' or something like that. But actually on a basic level the ideas propagated by those who believe in a so-called 'Big Europe' – by which it is understood as a 'Lisbon to Vladivostok' concept – are the ideas that really are promoting an intra-European conflict because the persons promoting them must know on some level that Britain specifically will be dramatically opposed to any such thing.

What do I mean by that? Well, no one ever tries to utter the phrase 'London to Vladivostok', and I think we all know why they do not say that. It's because they know that they cannot. At the end of the day, people do quietly understand that Britain's geostrategic and geoeconomic interests are to strive against allowing any single power to control access to the transit lanes and the mineral and energy resources of Central Asia, navigation across and around the Baltic area, the strategic depth of the Visegrad countries, or the natural resources of Siberia. The legacy of the Great Game, the Crimean War, and the First World War's covert and semi-covert theatre in Central Asia trace the contours of that fascinating phenomenon.

Another factor which has not been considered by many people, is that the advent of 'Brexit' which will be implemented sometime in the next thirty days, will further unshackle Britain from the continent, and thus unshackle Britain from the (relatively speaking) moderating effect that European institutions suffused with Franco-German stakeholders have previously exerted on British policy toward Russia. In other words, Brexit will not herald a softening of British policy toward Russia, but rather it will herald a sharpening of British policy against Russia.

It is ironic that many of the same people who supported 'Big Europe' also gave moral support to 'Brexit' (and thus they accidentally supported #GlobalBritain!), because these things are totally opposed tendencies. Britain was asked to choose between the continent and the sea, and it chose the sea again, as it absolutely had to. And there's nothing wrong with that, that is an integral part of the identity of the British people as a seafaring trading nation with 'historical connections' to Central, South and East Asia.

In summary: For people to call for 'an imperium from Lisbon to Vladivostok' or 'a Euro-Siberian imperium' as Hoffmeister does, is effectively the same as those persons announcing an intent to have conflict with a whole laundry list of countries who will of course disagree with it, namely, all the countries which would have to be unwillingly dragged into such an arrangement, as well as offshore balancers like the British who would rightly see their interests being threatened by any such suggestion.

'Big Europe' is also a maximum autistic LARP which is open for exploitation by Gazprom, because the concept doesn't intersect with realities on the ground and ends up functioning as a mere cheerleading squad for the Kremlin. It additionally seems to want to include large swathes of land in the so-called 'RFE' that are not even inhabited by Europeans to begin with.
Greg Johnson told me it was a good response, saying:
Greg Johnson, comment 1381651, 02 Mar 2017 wrote:

Thank you. This is an excellent comment.
And it really is excellent, if I do say so myself.
Ted Sallis was of course having none of that. His rebuttal to the fact that his precious 'Big Europe' from 'Lisbon to Vladivostok' had just been been branded a 'maximum autistic LARP', was to respond with the absolute classic: "no, you!" It could be said that all of history's best ethnic wars start this way:
Ted Sallis, comment 1381611, 01 Mar 2017 wrote:

No, your insane Asian imperialism of Silk Road White Nationalism is the LARP that we should all beware of, for autistic Asiaphiles selling out to the inscrutables of Beijing, Tokyo, and Seoul. We do not need Russian-hating Japanese dictating to Europeans what our relationships to each other should be.

Britain's "geostrategic" interests helped lead to two World Wars that lost them their empire, wrecked the White world, and led to the colonization of Britain and the rest of Europe by the Third World. It's high time that the British stop applying 19th and early 20th century strategies to a 21st century world.

And, yes, by the way, I'm a Big Europe person who was enthusiastically in favor of Brexit, since the EU is the perfectly inverse mirror image of what a sane Big Europe would be like. The EU is monstrous, not because European cooperation and collegial feeling is bad, but because it is a vehicle for globalist aspiration (which the government of Britain and all other Western European nations also is).

"the British people as a seafaring trading nation with 'historical connections' to Central, South and East Asia."

Right…Britain should make common cause with Asians against Europe so as to please Asian imperialists who covet the Russian Far East. Sorry, I do hope the British people don't fall for that Asiatic swindle.
I suppose this is what the time period 1854 to 1917 was like, at least in terms of rhetoric. Some may see that time period as being a kind of hell, others may see it as heaven, but whichever it is, we are going there; it's geographically predetermined.
Also, Ted Sallis obviously just hates me, doesn't he? He seems to regard me with a special kind of hatred and I don't even know where it's coming from, because as far as I know I never actually did the things that he is constantly accusing me of all over the internet.
I'll use this article as an opportunity to address a wide cross-section of the issues that he keeps raising. As such I'll be responding not only to the specific comment that he made, but to a selection of things that he's said about my stances over the past eighteen months on his site as well, since there is considerable overlap.
Not 'dictating' and not 'seducing'
Ted Sallis, comment 1381611, 01 Mar 2017 wrote:

[...] We do not need Russian-hating Japanese dictating to Europeans what our relationships to each other should be.

[...]
I don't have any desire to 'dictate' anything to any Europeans. I simply offer my ear in sympathy and solidarity and I make suggestions that I think are good suggestions. At no point do I demand anything. I don't even take that tone. My views at their strongest are merely firm recommendations. Sallis has previously suggested – or at least strongly implied – on his blog that I go around 'seducing' people into doing or saying what I want them to. Nothing could be further from the truth. There is no 'Asian woman privilege'. To imagine that it is so would be completely delusional and paranoid. I know that popular media makes it look like we tend to gain automatic admittance to any venue on the basis of charm alone and then destroy the place, but I can assure you that in reality it doesn't quite work that way. It would be fun if it did work that way, though.
So let's dispel these fictions.
If Asians had the fantastically manipulative social powers that Sallis constantly claims we have on his blog, then either the Chaebol-preferred candidate Jeb Bush or the Keidanren-preferred candidate Marco Rubio would have attained the GOP nomination, whereas the Mossad-preferred candidate Donald Trump would have been blocked from entry. In such a scenario the GOP also would have somehow come under the sustained lobbying sway of what are actually weak Asian lobbies in the United States. And if either Jeb or Rubio then happened to fail against Hillary, then it would have simply been a Hillary Clinton presidency, in which the status quo would continue but at least the Iran JCPOA deal would not have come under threat, and existing global problems would somehow not have been made worse by Americans choosing to conform themselves to Israeli policy preferences on the subject of Iran.
There is no perfect solution because the United States is basically political hell, but one at least does what one can. Trump was the least-preferred candidate for Asian interests.
Some of course may be asking what right I have to say anything about American politics, a question that White nationalists like to hotly ask me whenever I give my opinion on anything that they have done. The answer is that what happens in America affects everyone.
All of the candidates were unacceptable in some way, but they existed and could not be wished out of existence or wished into a form that was different from what they were. Thus, it was necessary to prioritise what policy preferences were most important and do triage on that basis. This could not be done merely on the basis of statements uttered on the campaign trail, but rather, the network of institutions and people who the candidate is enmeshed with or beholden to, as well as the family and blood connections of the candidate also had to be seen as indicative of what that candidate may be likely to do if elected.
The priorities looked something like this:
1. Maintaining the Iran JCPOA Deal,
2. Passing the TPP,
3. Taking decisive moves against North Korea's nuclear ambitions,
4. Attenuating and disrupting Russian/Gazprom gains in Eastern and Central Europe,
5. Incentivise the de-linking French industry from Russia by passing TTIP,
6. Stopping the construction of further Israeli settlements and thus disrupting the American-Israeli relationship,
7. Locking down Europe's southern border and boxing in ISIL,
8. Disrupting Turkish-American cooperation,
9. Maintaining the US-imposed sanctions against Russia 'until the Ukraine crisis is resolved' (ie, until whenever), so as to alter the patterns of international investment in Russia in a way that forces sections of Russian territory to become economically reliant on China, and thus, structurally tame and subordinate Russia to China.
To focus in on the top priority, which is maintaining the Iran deal, the reasons for desiring that the deal be maintained are as follows:
1. It would allow Iran the ability to safely and reliably vend more of its gas to European countries, which offsets Russian energy preponderance. Since Russian energy preponderance is one of the key mechanisms that Russia uses for political leverage in Europe, having Iran on tap as the alternative would serve to erode Russian power in Europe.
2. Allowing Iran to trade with the rest of the world, allows the rest of the world to invest in sectors of the Iranian economy that are starved for cash and innovation, and could potentially have structural effects that empower local moderates as Iran shifts away from the isolated command model of economy over time.
3. Eases the economic relationships between Central and Eastern European countries, and Iran, which is a net good for trade because part of China's OBOR will run through Iranian territory. The OBOR is the key link which offers a physical high speed connection between the East Asian supply chain network on the one hand, and the European market of consumers on the other.
4a. Enhancing Iranian energy exports would exert downward pressure on energy prices globally, which is good for consumers and bad for rent-seeking oil-despots.
4b. Long-term low prices forces energy services companies and extractors to streamline and innovate their shale operations even more, which reinforces the 'price cap', and thus disrupts the cohesion of the effectively Saudi-led OPEC cartel.
Needless to say, the 'Donald J. Trump' option would not satisfy any of those priorities.
Since total withdrawal from the scene would have been pointless, Asian and European lobbyists and donors had to remain engaged in that form of electoral triage and stay close to America during the 2016 election cycle in the hopes that the outcome could be shaped in a way that is least disadvantageous to the participants.
It is possible to model projections on the basis of past signals at previous cycles, combined with the new inputs that had arisen in the 2016 cycle and from that, it could be possible to construct a strategy for that situation. The past signals come from polls and social sciences studies which give people insight into how different cohorts in American society respond to various stimuli when elections are on. Consider it a form of electoral bandlimiting.
But there's a problem. The Heisenberg–Gabor limit. All real-world signals are timelimited.
Wikipedia, 'Bandlimiting > Bandlimited versus timelimited':

A bandlimited signal cannot be also timelimited. More precisely, a function and its Fourier transform cannot both have finite support. This fact can be proved by using complex analysis and properties of Fourier transform. [...]

One important consequence of this result is that it is impossible to generate a truly bandlimited signal in any real-world situation, because a bandlimited signal would require infinite time to transmit. All real-world signals are, by necessity, timelimited, which means that they cannot be bandlimited. Nevertheless, the concept of a bandlimited signal is a useful idealization for theoretical and analytical purposes. Furthermore, it is possible to approximate a bandlimited signal to any arbitrary level of accuracy desired.

A similar relationship between duration in time and bandwidth in frequency also forms the mathematical basis for the uncertainty principle in quantum mechanics.
To make a long story short, there is an extent to which all of this is a form of gambling.
It was clear that Donald Trump's network was the narrowest. Trump's network was basically a collection of Israelis, real estate developers and construction companies, and former Goldman Sachs employees.
The other candidates were much more multifaceted in terms of who they were allowing to influence them, and this would mean that in the case of the other candidates, there would be a greater chance for more diverse donors and lobbyists to exert influence to counteract whatever Israeli influence might be aimed at them.
From that perspective, it made sense to throw as many resources as possible against Donald Trump's campaign once it became apparent that he could be a serious contender, and to support others in their efforts to signal against Donald Trump's candidacy.
But it didn't work out.
What actually happened in the end of course was that no one, absolutely no one was able to prevent Trump from winning everything. As a result of Trump winning, Israel was able to walk away with basically all the prizes. More prizes than they've ever had before. It was the worst possible outcome.
So this gameplan that Sallis is accusing Asians of trying out on America, is a gameplan which didn't even work, did it?
Asian state actors may or may not have literally come in and stacked Federal Reserve Notes to the roof at the US Chamber of Commerce, networked with the CATO Institute and many others on trade issues, while private citizens may or may not have gone around the other side of the right-spectrum and leveraged the ideological components of the HBD/ethnopluralist movement to raise Asian social status through repeatedly publicising the stories of academic high achievers – and then after all was said and done and spent, White Americans still got up, declared that Asian producer nations were somehow 'the problem', filed into the voting booths, and voted for the anti-Asian candidate: Donald Trump.
Misplaced emphasis?
The hyperventilating emphasis that Sallis places on exhorting White nationalists to combat Asian diaspora lobbies and the home nations, seems very strange to me, given that our primary opponent is not White people. The number one threat to the East Asian post-war success story is a United States and/or a Russian Federation which is controlled preponderantly by the state of Israel's lobbyists.
Our number one opponent in actual reality is Israel.
Every time an Asian takes aim at the Israel lobby for whatever motive, people like Sallis end up jumping in the way to unintentionally shield the Israelis because some White nationalists tend to think it's aimed at White people. For example, when someone engages in industrial targeting against companies which are controlled by people with blatantly Jewish names, people like Sallis who are in the anti-Asian camp always show up to sound the alarm by protesting about 'the Asian takeover'. Americans and Russians inadvertently end up defending many of the existing Jewish Zionist oligarchs in their own countries from the machinations of everyone else's oligarchs.
Everything really hinges around what people's priorities are. Is your priority to defend the structural integrity of the propositional nation called 'the United States' or 'the Russian Federation' or whatever? Or is your priority to counteract the power of the Jewish lobby which is firmly entrenched in those two locations above all else? The answer cannot realistically be 'both'. Choose one.
Or to put in the bluntest terms, are you primarily anti-Semitic, or are you primarily pro-'Big Europe' and pro-America?
At Sallis' blog I have actually seen him claim that the outworking of Asian interests are – in his view – a 'greater longterm threat' to White people than the outworking of Jewish interests are.
It is frankly amazing to me that he could arrive at that conclusion.
Also, he has repeatedly mischaracterised what I have meant by 'collaboration'. By 'European and Asian collaboration' I have only meant moving toward the kind of détente where we agree to maintain the presently-existing trade and investment arrangements and that ethnonationalists on both sides should refrain from taking up protectionist stances and that both sides should avoid stoking communal tensions in their publications. I have never asked for anything else. It's a request that didn't even require White people to do or change anything, since that is a status quo position anyway.
If someone said that it was anything beyond "don't step on each other's toes if you can help it", then such a person is wrong, or is overly-enthusiastic.
At any rate, a lot of the 'harder' stuff that I say to people about geoeconomic issues is done low key and non-publicly (as those people who receive the occasional email from me could attest to), I only have to defend myself like this if I'm basically accused directly of something, as Sallis keeps doing.
So here we go!
Sallis refers to my stance as being effectively 'Asian imperialism', but it remains a mystery as to where this 'imperialism' actually is. Accusing me of 'British imperialism' would be a misnomer too, but at least that would sound a bit more coherent with respect to what I've actually been writing, given that what I'm saying is all cast within the already-presently-existing British framework anyway. Or is he accusing me of promoting both Asian and British 'imperialism' at the same time? I think he needs to define his terms, since I don't know what definition of 'imperialism' he is using. 'Imperialism' as contrasted with what?
If I sell you a basket of products and then spend the money to improve our standing in the world, that is not 'imperialism'. Also, even if it were 'imperialism', what difference at this point would it make? Next Sallis would be telling me that the fact that I continue to breathe oxygen is objectively bad in and of itself.
Obviously from my perspective, if my breathing oxygen is 'imperialist' and anti-Russian, then I had better keep being 'imperialist' and anti-Russian, because oxygen is pretty sweet! Obviously no one could reasonably expect that either myself or the Britons would feel any kind of guilt about that. We can only step over it. It would do nothing to change the present situation on the ground, which is what it is.
My stance simply boils down to speaking against economic protectionism, and guaranteeing the gains that were accrued after 1991 at the end of the Cold War and the economic defeat of the USSR. The new order which manifested after 1991, when the frontiers of Muscovy were mercifully rolled back on all sides by over fifteen thousand miles, became an order focussed on deepening global supply chains so as to cut costs while also battling the 'loose ends' of radical Islamic terror and migration crises.
It is possible to attend to those above issues while also being aware of the racial issue: which is that the nation-state is the richest and most developed repository of historical experience and governmental best-practices, and furthermore it is the surest source of inner motive energies (call it 'EGI') which motivate people to fight and to strive for a better seat at the table and a brighter day in the sun.
Sallis dislikes the supposed 'inscrutables' of 'Beijing, Tokyo, and Seoul' (and presumably New Delhi and the rest too), but how inscrutable can it be? It's transparent that people do not want to be subjected to trade policies and foreign policies that are crafted by people in North America who seem to want to pretend that all North America's problems are coming from Asia in the form of molded plastic and semiconductors.
The idea that Britain should conform its foreign policy to satisfy those very American concerns also doesn't make any sense, since European states have legitimate interests that do not mesh with those of the United States. It's way past time that people should continue to pretend that the United States has identical geostrategic and geoeconomic interests as European states do, much less that the different European states all have identical interests.
A thing America actually now did
I mean let's be real, the Americans just somehow non-ironically elected a guy who came out with a speech 120 hours ago where he advocated what? This hilarious list:
a. 54 billion more drunkenly spent on defence spending targeted at nothing,
b. 1 trillion more for infrastructure spending for inner city no-go zones which will have pitiable return on investment,
c. More o' dem social programmes for the poor baby Trayvons in Detroit who lost their jobs – despite them never having had a job – to the allegedly 'bad bad' people in Manila or 'bad bad' people in Ho Chi Minh City who are apparently 'ripping' you, because why? Because of course. Apparently according to Hunter Wallace, African-Americans are now more valuable to the Alt-Right than trade with Asian states is, so what the hell.
d. Free cash-money for Israel. Because Trump just loves Israel. Because his family is married into it. All of them will continue to studiously ignore that tendency.
So there I was, watching that mortifying clown-car of super-horrible policies unpacking itself into the international arena and I was asking – while I was drinking white rum directly from the bottle – a single question. Only one question.
"But Bernie—I mean, Trump, how are you planning to actually pay for any of this stuff, fam?"
The answer arrived shortly thereafter! The 'answer' is apparently:
a. Doubling-down on protectionist tariffs and incoherent 'buy American' sloganeering to socially reinforce it, a move which depends on the absurd and not-ever-happening idea that Asian economies will passively allow the United States to subject them to a tariff regime designed by Gary Cohn which would literally grab money out of Asian financial centres and reroute it back into the treasury of the Zionist Occupation Government,
b. Lower taxes on American people,
c. Lower taxes on American corporations,
d. Every American gets a tax refund to pay for medical care to replace the ACA.
Hmm! But that's okay perhaps, since certain commodities stocks have spiked up since 09 November 2016, and maybe if the markets reorder themselves around that, those positions can continue to grow. People can make instruments which tap into that expansion, and then people and the state itself can borrow against those instruments using some very fancy mathematical formulas to predict their performance. Detroit and other Rust Belt disaster zones will somehow magically be rebuilt, and the African-Americans will somehow crank out billions of widgets while somehow not being at all socially-dysfunctional, so that all of the big spending will totally somehow pay for itself. The formulas may or may not have documentation associated with them. The formulas may or may not even be based in any kind of rational thought. Your children can then repay the money to Goldman Sachs about 35 years from now. And all of that is to be done so that the allegedly heroic America can finally defeat the allegedly undead East Asia.
Wow, right? Really very much wow. I mean the whole Trump-style plan has literally never failed before except for like every single time ever.
I guess you could say that I disagree with the Israel-backed Trumpist manchild plan, because my geopolitical stances are all anti-Semitic in one way or another. You could say that I disagree with the Israel-backed Trumpist manchild plan because I am of course an Asian woman, which is another factor that makes me very scary and perhaps 'evil'. But I've never lied or swindled about anything in that regard.
Separate destinies
Theresa May is the polar opposite of Donald Trump on those issues, and thank goodness she is the polar opposite. No false appeals by the usual suspects to 'the White race' and its supposed 'unity' are going to induce the British to make common cause with the American economic-protectionist suicide pact against their own interests, because – frankly – the British public are on average simply savvier than their American counterparts, just enough so to have deftly evaded the protectionism con-game, and to have correctly supported Brexit at the same time.
Of course, there are some Trump-supporters out there who would say that this entire article could be summarised as being 'an example of what the siren-song of globalisation sounds like', but those people are not even capable of rigor in their analysis of anything because they've become ensnared by Donald Trump's cult of personality and cannot help but senselessly parrot every one of his forced memes.
I'm incredibly optimistic about Britain because everything the British people are doing recently is just great, and the interests being expressed in these isles are legitimate.
I will therefore reiterate: Britain was forced to choose between the continent and the sea, and Britain chose the sea again. And there's nothing wrong with that, that is an integral part of the identity of the British people as a seafaring trading nation with historical connections to Central, South and East Asia.
If people such as Donald Trump, Vladimir Putin and Angela Merkel don't understand this, it is only because it is not in their national interest to try to understand it. But there is no reason why anyone should be held hostage to their trade preferences.
Those who continue to oppose Britain will continue to do so no matter what we say. But the ways in which they do so will become increasingly subtle. It is one thing to have continental European or American allies – alliances imply cooperation between distinct groups – but it is absolutely a different thing entirely to have these people actually as part of our own groups, browbeating us because we won't bend our knee to the Kremlin, Berlin, or Washington DC. Letting opponents of Britain shape the contours of how Britain should express its national interests is not 'European racial solidarity', it is subversion by hostile foreign groups whose interests do not align with Britain's.
It is perhaps no coincidence that Britain's opponents are fully engaged in concern-trolling about supposed Asian 'swindlers' in Britain in the aftermath of Brexit, because Brexit is apparently not enough for the American and Russian concern-trolls. It is however quite enough for the British people who wisely voted to block the mass migration of Arabs and North Africans via the European Union into Britain, but are quite sensibly not willing to burn down the entire civil society and economy of Britain just to pointlessly antagonise Asians because some American or German or Russian enemy asked them to do so in the name of a non-existing 'European solidarity'.
You have to wonder if these people even understand what Brexit means. Do they know? It means 'British Citizens Politely Exiting From Your Actual Disaster Zone'. It is literally the opposite of 'solidarity'. There is no solidarity, nor should there be any solidarity in the present circumstances.
Necessary trade
Free trade and the economic integration of Britain and the East is not an 'Asiatic swindle' as Sallis would allege, but rather, it is regions of the world exchanging goods and securing the world's most important transit zones, for mutual benefit. It is a dividend arising from of forty years of work which was done by the previous generation of actors, and which we in the present have inherited.
Our motives can be expressed in the material realm in a transactional way, and as such this expression eliminates the uncertainty that would accompany idealistic or sentimental reasons.
For British Asians in the Brexit environment, our lives and our property are bound up with the fortunes and the flag of Great Britain, so it is only natural that we would stand with Britain against any and all opponents. We are not 'loyal' for just some kind of sentimental reasons alone. We are 'loyal' because everyone appreciates that Britain will now be well-placed in a secure position to participate more than ever in the ongoing process of global development in the places that need it most.
Furthermore, Brexit would not be economically viable for Britain without the maintenance and expansion of trade relationships with growth regions in Asia to fill the void left by Britain's departure from the European Common Market. The precise way in which that will manifest is presently a 'blank page' with a title heading over it in the Brexit plan, but the correct way of looking at the concept of there being a 'blank page' with a title heading over it is to recognise that as an opportunity for people to write something mutually edifying there.
Kumiko Oumae works in the defence and security sector in the UK. Her opinions here are entirely her own.