Majorityrights Central > Category: War on Terror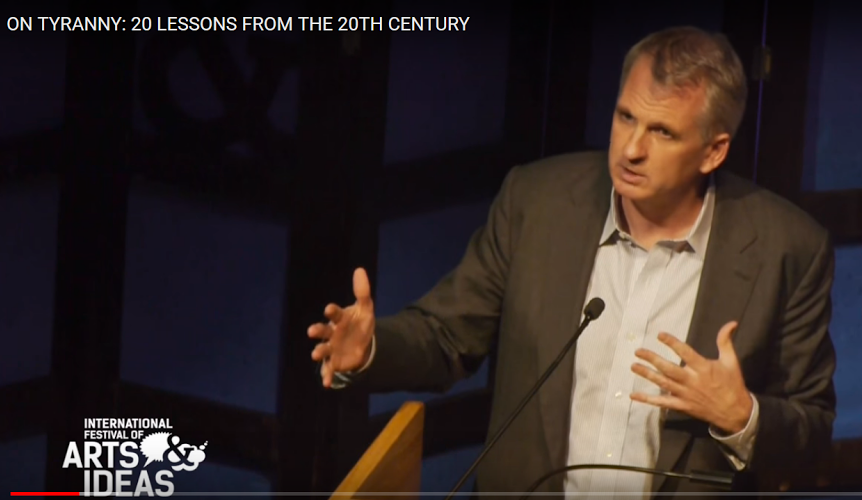 Tim Snyder's 20 lessons looked at from the reality of our present situation - ethno-national oppression by universalized liberal tyranny.
YouTube, "ON TYRANNY: 20 LESSONS FROM THE 20TH CENTURY", Published by Arts & Ideas, 17 June 2017:

1. Tim Snyder (34:00): the first (lesson) is don't obey in advance - if there's anything that historians of Nazi Germany agree upon, and they don't agree on everything…. but one of the things historians tend to agree upon is the significance of consent in 1933.
Now lets consider that from the perspective of the decades following World War II. The hegemonic liberalism and Cultural Marxist political correctness that only grew with each decade from 1945 - 2008, and still prevails, but culminates now in the newly promulgated controlled opposition: the controlled right-wing reaction. The forced reactive alignment of the Alternative Right with Jewish interests (not only right-wing Jewish, but right-wing Jewish led interests upon their attainment of fuller hegemony in the seven power niches) as the proposed "solution" to their Jewish created problem - a problem the solution to which is to be marketed in prevailing "anti-leftism", a precarious objectivity of reactionaries (desperate for any acknowledgement of empirical reality after the boondoggles and abuses of post modern relativism, social constructionism and hermeneutics) leveraged on an "anti-PC" platform which they share with their kosher fellow travelers, whether they call themselves Alt-Lite, Alt-Right, Anti-PC, Paleocon, "true conservatives", "Judeo-Christians", etc.; together with their complicit and instrumental goyim, elitist right-wing sell-outs to Jewish aligned interests.
The World War II generation was indoctrinated with consent giving - "you can't fight city hall." Their children, the boomers, didn't have to give consent, didn't dare oppose anti-racist politics after Hitler did his thing. They were on the side of "the winners", to be grateful and put their nose to the grindstone - work in compliance with signal command to keep the S.S. Mulatto Supremacist sailing on course, smoothly. Though it loomed ominously over the horizon, coming into purview of generation Xers' who were given the same command - "go to work and keep the ship on course" - despite the fact that consent was making less and less sense - what the signal augured and its early manifestations were catastrophic but unspeakable by way of televitz - its one way channel to your head told you resistance was futile; indicating the seven Jewish controlled choke points growing in power to maintain your "consent" - and how they pandered to females, their inclination to incite genetic competition and derive short term power from the increasingly liberalized situation - how many times you were lambasted by feminists, or "traditional" western women, for that matter, that this (liberalism) was reality, to which you must acquiesce (because it served their short term convenience while they paranoically and brutally preempted imagined beta uprisings that they "saw coming" from afar). There were plenty of right wing dolts willing to "man-up" to the "reality" of liberalism if you didn't (e.g. President Bill Clinton), willing to pander for a piece of ass, giving their tacit consent to liberal tyranny - and now the alt right girls find it convenient to sound this right-wing "reality call" to "man-up", to rid them of the "dead wood" - none of these hippie low grumbles about "being" and "what's in it for me?" in a draft to kill Asians. In this liberal tyranny you are supposed to be willing to die at the behest of their right wing liberal and Jewish sponsored interests.
Think of what the casual liberals, the feminists, the "trad women", the anti racists, what the black advocates were trying to put across under the manufactured consent of the YKW and their right-wing liberal cohorts ..what they were doing to you - enlisting your ethnic genetic interests in servitude to the good ship Mulatto, gate-kept by the newly increased one-up position of young females (in partner selection), increased as it were in the disorder of modernity, their base inclination to incite genetic competition more prone than ever, pandered-to exponentially from all comers (but especially by the YKW) - they become articulate and authoritarian within the disorder of modernity, a disorder which their Jewish and brown sisters encouraged them to maintain for narrow and short term gain against the bogey White man - the amazing extremes of abuse they went in hyperbolic liberalism, "anti-racism" institutionalized and "normalized" against the EGI of White men - going beyond any reasonable law and human treatment, the lengths they went in order to compel "consent."
"Consenting" to the rule-structures of America, such as they are, leading toward the destruction of the ethnic genetic interests of normal White men - their servitude to the reckless panmixia of universalized liberal tyranny. While betas would make for relationships and systemic homeostasis, the bastards of hypergamy leave chaos and systemic vulnerability.
Tim Snyder Ibid:

When we imagine a Hitler or a Stalin, we imagine that they come striding on stage as fully empowered super villains, capable of doing anything. That's not how it happens at all. In the case of Hitler there was an election in the background, which his party won. There was a legal appointment to power and then there were other things but what was necessary for Hitler and what is almost always necessary, because there are almost never pure revolutions, is consent.

Consent doesn't have to be by voting or by marching, consent can be just not doing anything. Looking away. Saying that its normal. Saying that it can't happen here. Saying that the institutions are going to save us ..and doing nothing. That's consent. That's the kind of consent that authoritarian regimes need.

They need some active participation, but mostly they need that kind of consent.

And so the hardest thing, and the crucial thing that enables all the other forms of disobedience, is Not to obey in advance. And it's harder than it sounds. Its harder than it sounds, it sounds easy but it's actually the hardest one. Why is it so hard? Because psychologically, this is what we do. We look around for cues as to who has authority and then we react.

I was introduced so I knew that I was supposed to give a talk, so here I am. You, as audience, know what you're supposed to do. And you generally do it and 99 percent of the time that's appropriate; and so it's hard, it's physically hard to say wait, this is not normal. The apparent rules do not apply. But that's a precondition for being free, it's a precondition for being a citizen, in fact. You have to feel that discomfort. You say wait, there's something not right here. And now I'm just going to be a stick in the mud until I figure out what I can do myself - so that's rule number one - don't obey in advance.
Our audience may be gaining a clue as to why I do not consent to the "Alt-Right" and its right wing alignment with Jewish interests against, "the left." They are effectively controlled and blindered (through objectivism) opposition to the universalized liberalism tyrannizing over ethnonationalism. Just as I am slowly gaining more sympathy for my younger permutation, as I spun my wheels unable to give consent to this universalized liberal tyranny, despite the vast hegemony, including our most precious "resources" largely arrayed against my dissent.
What was spooky is that White people really, honestly could not understand my dismay as I witnessed horrors unfolding all around me. They gave consent all over the place indeed. Why didn't I just put my nose to the grindstone to keep the SS Mulatto Supreme running smoothly? Why don't you just accept this, the imposition of men who have nothing you want and who take what is most important to you? - inflicting significant casualties and destroying its sustaining way of life in broad form before too long.
Tim Snyder Ibid:

The reason why number one (don't obey in advance) is so important - if you don't get that one right, then psychologically, you're done for. Because if you don't disobey in advance then you normalize. You normalize the world beyond you, which means normalizing yourself. It means adjusting to what's coming from the outside world. Psychologically, that is extremely hard to un-do later.

And politically, to make matters worse, here comes the point about time, historians love points about time - if authoritarian regimes are to be resisted, they have to be resisted within the first 6 - 18 months. If they are not, then you lose the chance to do anything. The devastating psychological-political connection is when you say, well, it can't happen here…or well, I'll do something tomorrow, or well my friends aren't doing anything yet. ...and then the time passes and the tragedy is, you have lost time that you cannot get back. So that's why lesson number one is lesson number one.

2. Lesson number two is support institutions (basically, the state tends to provide some recourse against arbitrary abuse of power).
Snyder basically observes the social constructionist perspective, that institutions require social construction, people do not take stands alone and cannot succeed alone. This is the kind of knowledge (proper social constructionism, hermeneutics, post modernity and leftist social unionizing) that the YKW want to keep us away from in order to maintain their universalized liberal tyranny - "consent and be on side with the objective reality of the Alt-Right White man!" Join your kosher brethren against "the left", for the hermeneutic circle would never circle to empirical verification, reality testing and pragmatic correction, would it, in its anti-Cartesianism, would it? (oops, that's right, it would).
This next lesson lines up nicely with the right wing's control over reaction to PC's hyperbole. You don't want any of that willing suspension of disbelief stuff, nah! None of that coherence, accountability, agency and warrant…. just the hard facts for a real (stupid and incoherent and socially irresponsible) man… we'll do the thinking for ye, nose back to grindstone techno-slave…my daughter's Mulatto child is getting cold in her house.
Tim Snyder Ibid:

10. Truth: "What is truth?" - I'm trained-up in philosophy, but… in politics the notion that there is some kind of factual world out there is pre-condition for everything that we take for granted… Who understands this, maybe we don't. We can say hey, what is truth? Maybe Trump's tweets are just as valid as the New England Journal of Medicine. Maybe you think that's cool, that's fine, that shows that you are cynical and great - like hey, doesn't he have access to his own truth? Isn't it just my narrative and your narrative, isn't life just a story? My point is that in politics, that way lies doom.

And who understands that? The authoritarians understand that. The fascists denied every day empirical truth in order to affirm the myth of an organic unity of the people - not all people but "the" people. The communists denied your every day experience in truth, or rather they sacrificed it, to what they saw as the one truth, the utopian future which justifies doing whatever in the present.

Modern authoritarians don't have these visions, but they still go after the truth and they go after it according to a three part scheme that is so widespread that it might as well literally be a handbook.

1) The first part is that you filled the public space without any conscience. You fill the public space with lies (Tomasz Marcin Pacocha) and contradictions and you don't acknowledge that there is such a thing as a lie or contradiction. You don't acknowledge truth standards at all - that's step one.

2) Step two is that you say it's the journalists who lie. They're the professional liars. Not me, they're the fake news peddlers, them.

3) And then step three is, if you win, then people say, 'well, maybe he's right, what is truth, who knows? You have your story, I have my story…...I'm just gonna watch Netflix' ...and "I'm just gonna watch Netflix' is basically what Putin has tattood on his thigh.

"I'm just gonna watch Netflix" is basically how Russian style authoritarianism works, Russian post modernism, our untruth is better than your untruth,...you create this state of doubt, and if you haven't noticed it (happening also) in the United States, you're not getting out enough.

...none of its true, the media, the media, and yet you prefer your own untruth. That's what modern right wing authoritarianism looks like.

A nationalist will say that it can't happen here, which is the first step toward disaster….a patriot says that it could happen here but we will stop it.
"What is truth?" - who understands that creating an atmosphere of hyper relativism, hyper-skepticism spells doom for political opposition. The authoritarians understand that.
The fascists denied every day empirical truth in order to affirm the myth of an organic unity of the people - not all, people but "the" people
A people doesn't have to deny empirical reality, but they cannot be beholden to the arbitrary facticty of objectivism to steer their relative interests at all times - there must be at least a modicum of willing suspension of disbelief, taking for granted its narrative virtue - in the relative good of one's people, if they are to cohere and have a chance to be maintained systemically in a protracted sense against antagonistic and oblivious forces.
A nationalist will say that it can't happen here, which is the first step toward disaster….a patriot says that it could happen here but we will stop it.
One problem, difficult problem, is that it has been the matriots who've "pre-empted" correction of liberal runaway from a perspective of beta male interests…. because the matriots have been pandered to in their hypergamous aspirations and, as we were saying above, as if we were the bad and scary guys who wanted bad, unfair, "beta uprising", unjust and unfree things, to take away their choices from them.
And who understands that? The authoritarians understand that - indeed they do, and what they understand and right wing reactionaries, Alternative Right, etc., don't understand is that when considering post modernity, hermeneutics and social constructionism for themselves, in their high places and among people who know - for their interests (and should be for ours) - is that these conceptual tools do Not deny truth and reality, nor verification, scientific or otherwise; they provide for accountability and social systemic governance.
...saying that [this liberalism, imposed mixing] is normal, that it can't happen here ...they need mostly consent, even if passive

it's harder than it sounds; it's actually the hardest one…psychologically, we look at who has authority and we react… most of the time that's appropriate..

....it's hard to say this is not normal, the rules do not apply.
Conditioned as some of our women folk are, they might talk about how a black woman pulling a White woman's hair is out of bounds, how manspreading should be allowed, but they will not discuss how being forced to live with blacks and under the same governance is inhumane for Whites and should not be given consent from any White person hoping to act responsibly and in broad self interest.
If you don't disobey [Imposed "tolerance" of liberal, racial imposition] in advance then you normalize in advance.
Tim Snyder:

Then Lesson 18: Be calm when the unthinkable arrives. The sudden disaster that requires the ends of checks and balances, the dissolution of opposition parties. Suspension of freedom of expression, the right to a fair trial, is the oldest trick in the Hitlerian book. Do not fall for it.

The Reichstag fire was the moment when Hitler's goverment - which came to power mainly through democratic means - became the menacing and permanent Nazi regime. It is the archetype of terror management. What matters is that this spectacular act of terror enacted the politics of emergency. Whether or not the Nazis set the fire, Hitler saw the political opportunity - "there will be no mercy now" - anyone standing in our way will be cut down. Hitler's claim was that the fire was the work of Gemany's enemies…round up of left wing political parties and placement of them in improvised concentration camps. ...the authoritarians of today are also terror managers, and if anything they are more creative.
For the Nazis the event that allowed them to take totalitarian control was the Reichstag fire. For our enemies - viz., universalizing liberal totalitarians, the enemies of ethnonationalism - the Reichstag event was the Nazis.
That event happened and allowed universalizing liberal tyrants to take control and smash ethnonationalism, manufacturing consent with hegemonic and near total control.
You might think that I am especially worried about Nazism. I am not at all worried about it as a direct threat. I am only "worried" about it in the sense of misdirecting our efforts into failure in the face of our enemies - their vigilance for a Reichstag event again, whether by way of right-wing reactionaries or false flag, to ostensibly legitimize the further clamp down that might ensue is not half as bad as the disorganization and diffusion of our efforts for rational blindness and the hyper relative upshot of objectivism and natural fallacy - on the moral low ground, in disdain of normal and humanitarian concerns, into the internecine among conflicts that will be instigated by overcoming "bad optics", "equality", "social justice."
One could almost get the impression that Trump and his Zionist cohorts want to make the protests seem like an artifice of their making so as to didactically facilitate a reaction and entrenchment of the Islamic regime. This would prepare the grounds for war and regime change in fulfillment of his presidential mission - which the YKW put him in office to serve in the first place - the next step of Operation Clean Break: war and Zionist subservient regime change in Iran.
...death toll of protestors at 22.
Westerners are inclined to believe stories about the protests being contrived by the CIA/Mossad because they can't relate to the deprivation that Iranians are experiencing: Prices are up massively, benefits are being cut, and unemployment is at 12%. Prescription drug prices are skyrocketing.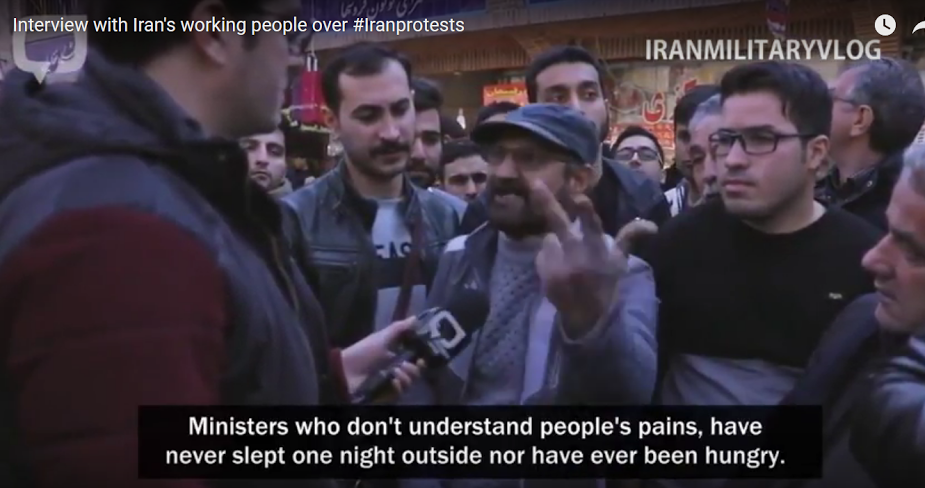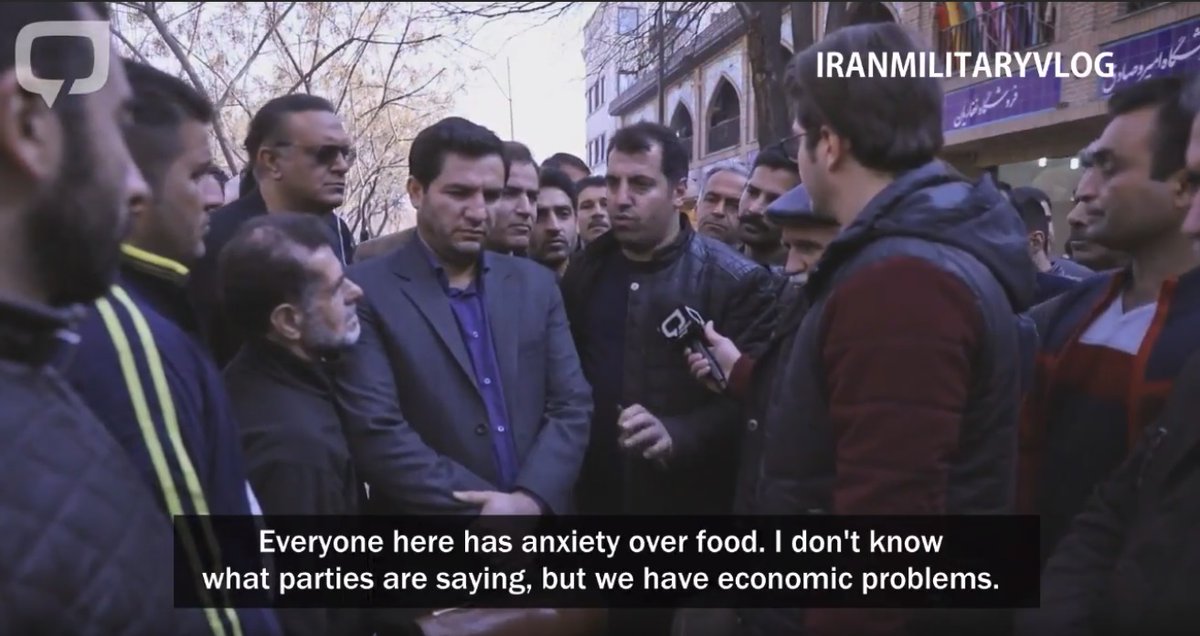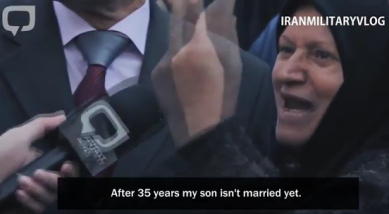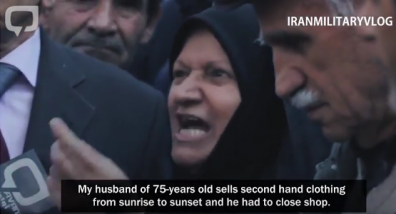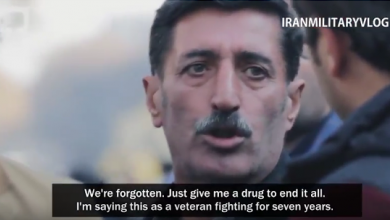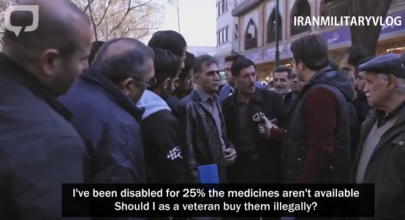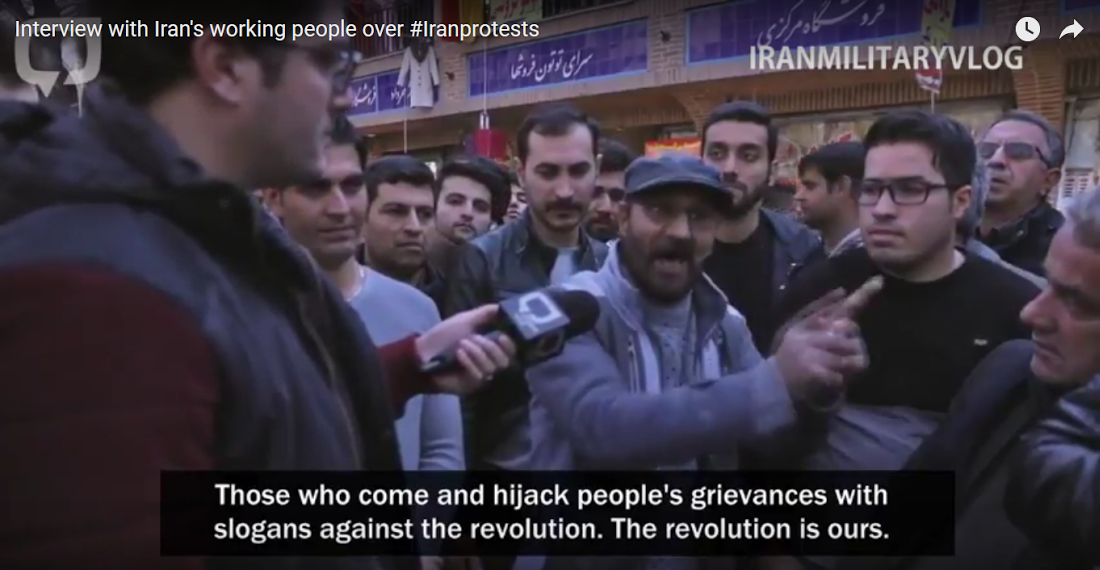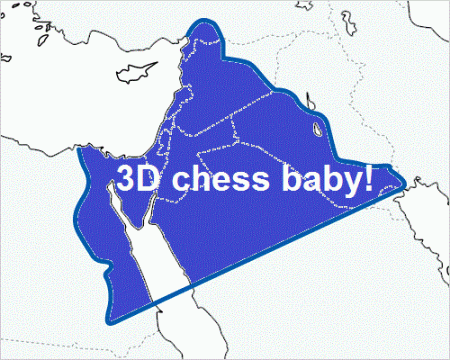 The satisfied working-hypothesis for ethno-nationalists in answer to the question as to why Isil and the terroristic chaos of the middle east cannot be brought under control is because Israel does not want that. Terror and chaos function provisionally to overthrow stable regimes which, as rational actors in and about Israel, can be of still greater threat to Israel in its project to secure "its realm" around Israel - in its aspiration for "Greater Israel."

The Israeli's Operation Clean Break is a plan that set-about to secure this "realm" with the aid of U.S. military. In marketing a theoretical false polemic between "neo-cons" and "paleocons" (the latter being the theoretical underpinning of the "Alt-Right"), Jewish interests have orchestrated American media, politicians and public to this end.
The project first took care of Sadaam Hussein - a rational actor, his was a more secular and civically ordered regime, which was building a powerful basis for an Iraqi nation insubordinate and defiant of Israeli control of the region.
On the other hand the Saudis have already been bought-off, and act as a conduit for jihadists, munitions, chaos, propaganda and military alliance that Israel seeks to deploy in this plan - at the moment especially against Iran, as its liberalization toward rational actor status in the Iran Deal has been a great threat to greater Israel; and has provided Israel great incentive to get behind Trump for his initial stated motivation in running for President - to undo the Iran Deal.
The implication now is that Israel is aiding and abetting terroristic chaos - Isil is particularly useful to attack the stable Left Nationalist regime of Bashar al-Assad.
News Week, "Israeli Defense Minister: 'I Prefer ISIS to Iran on Our Borders", 20 January 2016:

Israel's Defense Minister Moshe Yaalon said on Tuesday that if he had to choose between the Islamic State militant group (ISIS) and Iran on the country's borders, he would "choose ISIS" every time.

In comments made at the Institute for National Security Studies' (INSS) conference in Tel Aviv, Yaalon said that if the regime of Syrian President Bashar al-Assad were to fall, he would prefer the militant group to control territory on Israel's northern border rather than an Iranian proxy such as the Lebanese Shiite militant group Hezbollah.

He reasoned that Iran has superior capabilities to the radical Islamist group, who are being pegged back by the U.S.-led coalition in Iraq and Syria.

"In Syria, if the choice is between Iran and the Islamic State, I choose the Islamic State. They don't have the capabilities that Iran has," he said. "Our greatest enemy is the Iranian regime that has declared war on us. Iran tried to open a terror front against us on the Golan Heights."

He continued that Iran has a "terror infrastructure in place in five continents," listing Asia, Africa, Europe and both Americas.

ISIS is much weaker financially and militarily than Tehran and, with everyone against the militant group, they will fall, he said.

"We believe ISIS will be eventually defeated territorially after the blows it has been suffering, and in light of the attacks on its oil reserves," he added.

Last year, Hezbollah operatives conducted a number of border attacks against Israeli targets while key Hezbollah commander Samir Kuntar was assassinated in a December air strike in the Syrian capital, Damascus, that the group blamed on Israel. The group receives funding and logistical support from the Iranian military.

Last week, international sanctions were lifted on Iran's ailing economy after Tehran met all of the conditions as part of a landmark nuclear deal signed with world powers last July.
The terror and chaos that Israel and Jewish interests aid and abet have been extended to other nations, to Europe, with the aim of presenting Israel and its diaspora by contrast, as your friend and ally against Islamic terror. But you will be allowed by their auspices to defend only "western civilization" - "civilization" meaning that which falls under their Noahide, Abrahamic law - Judeo-Christian and Islamic comprador rule.
"Clean Break" motives are also evident in Nuland and Kagan's impetuous instigation and regime changing presence in the Ukrainian conflict - with Russia, like the US and Saudi, already being compliant with Israel, there would be a motive to see to-it that rogue anti-Semitic Ukrainian nationalism is brought under Jewish control.
There is good reason to believe that like Saudi, The U.S. and the Russian Federation, that Turkey is compliant and complicit with Israeli motives as well. Interesting connections show between Trump-Flynn-Turkey-Russia and Israel.
In the case of Libya, while there were other nefarious actors as well - notably Sarkozy and American paleocons - Clean Break motives were once again evident in aiding and abetting the overthrow of the stable and rationally acting regime of Gaddafi, with similar results in the chaos of the overthrow. That being populations from the middle-east, north and sub-Saharan Africa have been surging into Europe - desperate populations, frequently disillusioned and hostile dissenters from efforts in rational nationalism such as Gaddafi's - the Manchester terrorist was one such type from Libya and was apparently equipped with Isil theory and training.
The Nice terrorist having been from Tunisia also ties into this mindset.
Brothers, sons of Abraham

Diversity Macht Frei, "Hagar: Ideological capture as a response to the constraints of Jewish ethnic exclusivism", 12 May 2017:

The obsessive ethnocentrism of the Jews has meant that they could never acquire the strength of numbers required for the kind of great undertakings that require a large population, military ventures being the most obvious example. For that reason, Jews have been forced to develop ideologies that recruit other people to their cause, inveigling non-Jews into pursuing a Jewish ethnic agenda through a process of intellectual or emotional capture. The two most destructive examples of this, so far, have been Islam and Communism. *

A few days ago I wrote (link) about the book Hagarism, which describes how the Jews created Islam to recruit an Arab army to aid them in the reconquest of Palestine, having been forced to flee it after a betrayal too far.

In the tradition of Jewish Biblical interpretation, Muslims are identified with the figure of Ishmael in the Book of Genesis. The Islamic tradition, too, recognises Ishmael as the Ur-ancestor of the Arabs. The Genesis episode curiously prefigures exactly the phenomenon I have described above. In the biblical narrative, Abraham's wife, Sarah, is unable to bear him children. She suggests to Abraham that he impregnate their Egyptian slave/servant girl, whose name is Hagar, instead. This he does, and she gives birth to Ishmael. Later, she is sent away.

Here we see a microcosmic representation of the basic relationship between Jews and Muslims. Just as Abraham cannot (as he then believes) gain a son, Jews cannot gain sufficient numbers on their own. They recruit the prototypical Muslimah, the Egyptian slave, to make up the deficit. And her son, Ishmael, symbolic progenitor of Muslims, shall be "a wild man; his hand will be against every man, and every man's hand against him". The world has been living with the consequences to this day.
"The two most destructive examples of this, so far, have been Islam and Communism." * Of course, Majorityrights would quickly add Christianity to this list. For their purposes, Jews created Christianity as well. In fact, Christianity has paved the way for the destruction of European peoples as it assures the enemy that its believers will not fight back. The fighting aspects of the bible require borrowing from the Old Testament and thus align one's fight thematically with Jewish interests. As such, it has led to the senseless destruction of other non-Abrahamic peoples as well, though they might have been friends and allies otherwise.
Here is the relevant passage (where Judaism gave birth to Islam) from the Book of Genesis.
Ibid: Now Sarai Abram's wife bare him no children: and she had an handmaid, an Egyptian, whose name was Hagar.

2And Sarai said unto Abram, Behold now, the LORD hath restrained me from bearing: I pray thee, go in unto my maid; it may be that I may obtain children by her. And Abram hearkened to the voice of Sarai.

3And Sarai Abram's wife took Hagar her maid the Egyptian, after Abram had dwelt ten years in the land of Canaan, and gave her to her husband Abram to be his wife.

4And he went in unto Hagar, and she conceived: and when she saw that she had conceived, her mistress was despised in her eyes.

5And Sarai said unto Abram, My wrong be upon thee: I have given my maid into thy bosom; and when she saw that she had conceived, I was despised in her eyes: the LORD judge between me and thee.

6But Abram said unto Sarai, Behold, thy maid is in thy hand; do to her as it pleaseth thee. And when Sarai dealt hardly with her, she fled from her face.

7And the angel of the LORD found her by a fountain of water in the wilderness, by the fountain in the way to Shur.

8And he said, Hagar, Sarai's maid, whence camest thou? and whither wilt thou go? And she said, I flee from the face of my mistress Sarai.

9And the angel of the LORD said unto her, Return to thy mistress, and submit thyself under her hands.

10And the angel of the LORD said unto her, I will multiply thy seed exceedingly, that it shall not be numbered for multitude.

11And the angel of the LORD said unto her, Behold, thou art with child, and shalt bear a son, and shalt call his name Ishmael; because the LORD hath heard thy affliction.

12And he will be a wild man; his hand will be against every man, and every man's hand against him; and he shall dwell in the presence of all his brethren.

13And she called the name of the LORD that spake unto her, Thou God seest me: for she said, Have I also here looked after him that seeth me?

14Wherefore the well was called Beerlahairoi; behold, it is between Kadesh and Bered.

15And Hagar bare Abram a son: and Abram called his son's name, which Hagar bare, Ishmael.

16And Abram was fourscore and six years old, when Hagar bare Ishmael to Abram.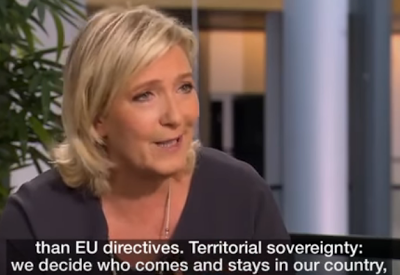 Marine Le Pen on BBC's Hard Talk
The details hardly matter any more. The life lost this time is that of a Parisian traffic policeman. Two others seriously wounded. These and the others in Paris and in London, Nice, Berlin, Brussels, Glasgow, Madrid, St Petersburg, Stockholm ... are robbed by their death or by their suffering not only of the simple, righteous expectation of a quiet and well-lived life but of their particularity. They become mere victims of this troubling, hating thing "Islamic terror". They are not nameless exactly, but it is their victimhood not their name which matters now. Their histories, their pictures, the pictures of their wives and children, the crowds and candles and flowers placed at the scene, the flag-draped coffins ... all this becomes an object of the national memory, elided into one by its sheer repetition, packed away, yes, as a burning moral cause, but one building up so slowly, awaiting the day so patiently, that day may never come.
That is why the political Establishment can continue to react quite differently to the mass of the people as each outrage washes over their consciousness. The ritual condemnation is there, of course. It has to be. The masses look to politicians for that. But the politicians' obsession with the non-white immigrant and his religious attachments survives. The priests' too. And not only that, it takes precedence over everything else. The Race Project ... the drive for The Globality on Europe's soil ... must go on, whatever the cost. After all, the masses have short memories and really no understanding at all of how things are, have to be, and will always be. For them. So it's perfectly safe to tell them that the perpetrators are "lone wolves", or that they have psychological problems. Tell them none of this is about Islam. Tell them it is the religion of peace. It doesn't matter whether anyone really believes it. Just tell them. Tell them something like "the terrorists will never divide us". And never forget you can hit the "white extremism" button whenever the utterly obvious, inconvenient truth just can't be avoided any longer. It's impossible to smear too much shit and lies in their face. They are the enemy and that's what they get for being stupid and racist. That's what they get for trusting us. So they deserve it. Actually, it's a joke .... a real joke ... how easy it is to control them ... fill them with guilt ... fill them with hate ... fill them with fear ... herd them into the voting booths ... anything!
Well, on Sunday "they" will vote in the French presidential election. All the polling has suggested that Marine Le Pen can progress into the second round of voting, which will take place on 7th May; but whover she meets will beat her by 20 points or more for reasons we have seen before. Zerohedge ran a piece yesterday bringing the various second round scenarios together, based on the most recent polling:
● Macron-Le Pen (63%/37%, Ipsos poll April 14): The most plausible. The 2 candidates have led the polls for a few months. This scenario would come with no surprise on the financial markets, which have already integrated it.

● Melenchon-Le Pen (60%/40%): The most feared. Risk is not fully priced, so it would come as a bomb on markets. Choose between the devil and the deep blue sea.

● Macron-Fillon (64%/36%): The most welcome. This would give much appeasement with both Le Pen and Melenchon moved away.

● Melenchon-Fillon (60%/40%): The most surprising. Fillon was not even favorite in the right party primary elections (Juppe was), Melenchon got 11% in 1st Round in 2012 Presidential, but French people know how an outsider can surprise (2002 elections, Le Pen (father) passing in 2nd Round)...

● Fillon-Le Pen (56%/44%): The most at right. With huge abstention expected from left voters in this scenario, financial markets would not exclude a Le Pen win.

● Macron-Melenchon (55%/45%): The most erratic. It would be feared that Le Pen voters slide towards Melenchon.
So the lightweight elitist, the failed fraud, and the communist dynosaur all win against Le Pen! There have been some press articles speculating that a low turnout and a terror attack might give Le Pen a better chance. But a low turnout is most unlikely, given the huge public participation in the campaigning period. Mélenchon drew a crowd of 70,000 people to one of his rallies. Macron, too, has been pulling large crowds. The turnout for Sunday looks set to be 80% or higher; which means that nationalists would be wise to anticipate an honourable defeat. Of course I hope I am wrong. I hope I am back here in May making the lowest of low bows. But as of today I think it's inevitable, given the present state of public discourse and the power of conventional thinking, that this election will continue the frustrations of the past. One suspects that Le Pen's late return to campaigning to her core supporters on her core issues of immigration, Islam and terrorism demonstrates that the attempt to speak on other issues, centred on her rejection of the EU and the euro, was misconceived and has made it more difficult, not less, to attract support from the centre ground. The French remain loyal to the ideal of European union.
However, I believe it is safe to assume, after yesterday's attack, that Le Pen will make the second round. Anything over 40% in that will be good ... a sound platform for 2022 (assuming her niece does not succeed to the party leadership in the interim). That was her roadmap to the presidency anyway - 2017 is part of her 2022 campaign.
But there is also the forthcoming French legislative election to consider. That vote takes place on June 11th and 18th, and again the two-part process makes life very difficult for Front National candidates. There are currently only two FN deputies in the 577-member National Assembly. A failure to make a significant advance in both the presidential and legislative elections would seriously call into question the whole strategy of using electoral means to advance the interests of the ethnic French. Nationalism must advance. It is greater than electoral politics per se. It is greater than FN. Everywhere in Europe nationalists are still at first base electorally, regardless of the popular support they have garnered. Unless it is over 50%, the lightweight elitist, the failed fraud, or the communist dynosaur will always win.
Setting aside the UK parliamentary election on June 8th, the next real opportunity for nationalists is the Austrian legislative election which has to be held before January 2018. Then it's on to Italy in May and Sweden in September, always in search of that majority vote for the life of our race. One feels that if it comes around to France again, and another failure in 2022, a different way of doing things will be a subject of widespread debate.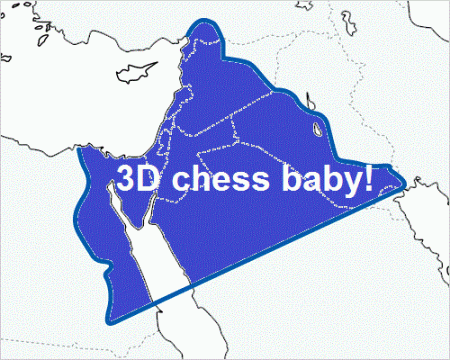 The Greater Israel Project
For one salient matter, The Silk Road runs through Iran, which will increase its liberalization and business power in opposition to Israeli control of the region - its greater Israel project.
This would also hurt Israel's first fall back position and assets in the Russian Federation, as it would lower oil prices and thus effect the primary bargaining chip at their parasitic disposal.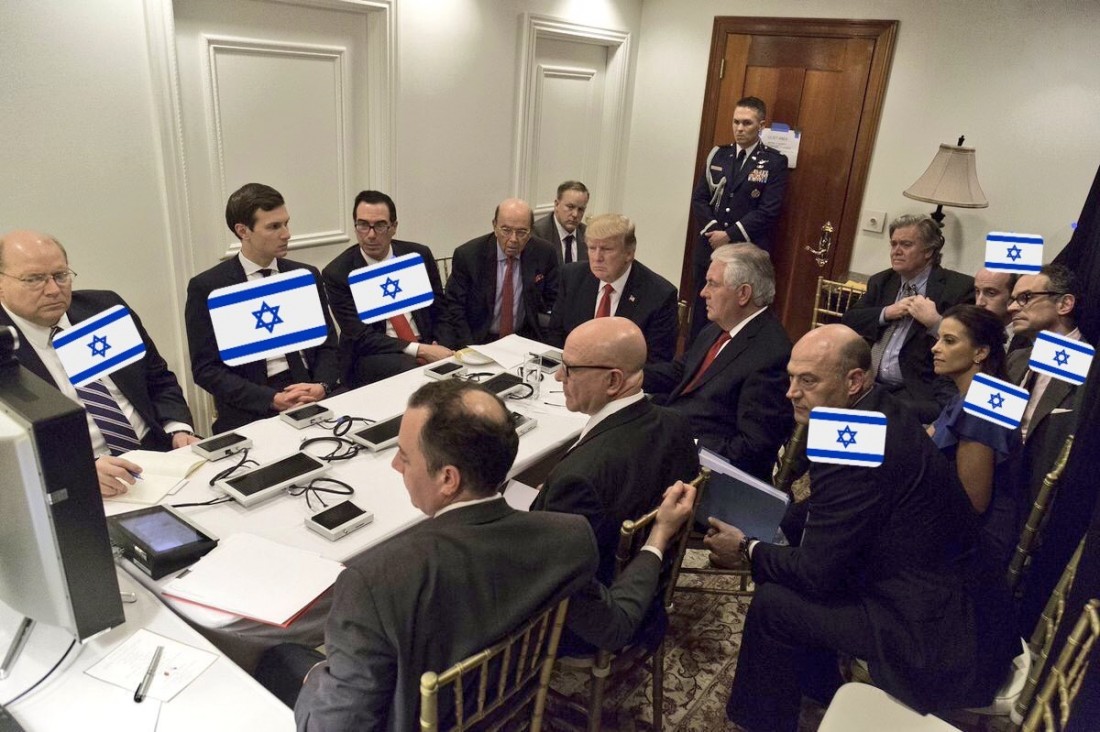 Mossad asset Donald Trump - you may as well put an Israeli flag on him too, as he has rendered the US Presidency fully a Mossad asset now - leading the charge on Israel's behalf, his cabinet filled with additional Israeli assets, it scarcely has to buck the presence of a few goyim: convenient Putin crony, "god willing", Rex Tillerson looking very much out to lunch when not serving in his primary function as oil liaison to the Russian Federation. Reince Priebus is invited to leave and make way for yet another kosher member, to move the Cabinet's make-up nearer to 100% Jewish. Steve Bannon can remain in the background, already as shabbos goy, subservient in a view configured to be conducive to Israeli interests and against its enemies.
Buzzfeed, Steve Bannon: "The Judeo-Christian West versus atheists. The underlying principle is an enlightened form of capitalism, that capitalism really gave us the wherewithal. It kind of organized and built the materials needed to support, whether it's the Soviet Union, England, the United States, and eventually to take back continental Europe and to beat back a barbaric empire in the Far East."
He is no opposition, he represents the Paleocon voice of "restraint", preening the narrative for shabbos goy, providing speed bumps to help the likes of Kushner to realize when he might be going too fast to get the shabbos goyim more fully on board with an Israeli view.

Let's stand with the legitimate government of Syria
The position of Majorityrights.com is that we have always opposed the Alt-Right and we have always opposed the Presidency of Donald J. Trump. We have been harshly rejecting Donald Trump ever since the moment that he threw his hat into the ring during the GOP primaries, because the Trump phenomenon is a viciously Zionist phenomenon which only serves the apparent interests of the United States, Russia, and Israel.
If you are reading this article, you doubtless are already aware of the events that transpired early this morning. The United States has unilaterally conducted an airstrike against a Syrian airbase. There are even rumours right now of a second airstrike being prepared.
What we know so far:
The airstrikes targeted the Shayrat airbase near Homs. The United States has said this is the location from which Syrian forces allegedly launched a sarin nerve gas attack on the rebel-held town of Khan Sheikhun on Tuesday morning.
The Pentagon said 59 Tomahawk cruise missiles were launched from the warships USS Ross and USS Porter in the eastern Mediterranean sea in the early hours of Friday morning. The strike had a 39% hit rate against the airfield.
A Syrian official told the Associated Press that at least seven were killed and nine were wounded in the missile attack. Reuters reported that the Syrian state news agency said the strikes killed nine civilians, including four children, in areas near the targeted airbase.
President Bashar Al-Assad's office said the strike was "foolish and irresponsible" and that the United States has "revealed its short-sightedness and political and military blindness to reality". It said the Syrian government would redouble its efforts against rebel groups after the strike, adding: "the disgraceful act of targeting a sovereign state's airport demonstrates once again that different administrations do not change deeper policies."
This article does not intend to offer any information that is not already in the hands of other media organisations. Rather, I intend to start a conversation on what actions need to be explored by activists from a British perspective, in order to undermine American Zionist aggression in Syria.
International armed conflict
The events that we've seen transpiring this morning have been deeply disturbing. According to the International Committee of the Red Cross (ICRC), the situation in Syria now is officially "an international armed conflict".
"Any military operation by a state on the territory of another without the consent of the other amounts to an international armed conflict," ICRC spokeswoman Iolanda Jaquemet has told Reuters in Geneva. "So according to available information – the US attack on Syrian military infrastructure – the situation amounts to an international armed conflict."
"It's unclear how US air strikes will make civilians safer", Lord Wood of Anfield, chair of the United Nations Association UK has said.
In a blog post, Wood wrote: "Unilateral action without broad international backing through the UN, without a clear strategy for safeguarding civilians, and through military escalation risks further deepening and exacerbating an already protracted and horrific conflict, leaving civilians at greater, not lesser, risk of atrocities."
He added that by circumventing the UN "we reduce both legitimacy and effectiveness, as a course of action that does not have the broad support of regional powers and the international community, channelled through UN systems and processes, can have little chance of success in leading to a more stable Syria."
Whispers in the backchannels
As far as anyone is aware of what backchannel communications have been taking place, the United States warned Russia of the attack before it took place. Additionally, Russia had signalled yesterday evening that it would not be willing to support the government of Syria under all circumstances. In other words, there are some circumstances under which Russia would undermine the interests of the Syrian government. This was an unsurprising admission, given that it was also Russia who opted to send Sergei Lavrov to barter with John Kerry to induce the Syrian government to surrender their chemical weapons deterrent in the first place.
It is interesting that surrendering their chemical weapons deterrent into the hands of Russia, has not made the Syrian government's position safer. Rather, it has increased the incentive for America to push for opportunistic aggression against Syria, under the pretext of seizing the very weapons which Syria has already ceased to be in possession of.
It is also interesting to note that the 'good' relationship between the Trump administration and the Putin administration – which will probably broadly continue despite all the sternly enunciated words that are issuing forth from Russian officials today – has not led to the position of the Syrian government being any safer. In fact, it is precisely because the United States and the Russian Federation have been on good terms since Trump's inauguration, that the probability of what has now transpired, happening, had increased.
A scenario in which the United States and Russia arrive at an agreement in which both countries have their geostrategic interests met, is a scenario in which Russia would probably turn against Bashar Al-Assad. With Trump in office, the chances of such a scenario manifesting are actually increased, because Trump has not until today presented himself as an opponent of Russia on anything, to say the least. The chances of them being able to 'do a deal', is greater. Russia has specific interests in Syria which do not absolutely necessitate the survival of Bashar Al-Assad's government. Hypothetically they could be guaranteed in another way. Vladimir Putin himself signalled this yesterday evening just before the American airstrikes took place, when Vladimir Putin's spokesperson Dmitry Peskov said, "Unconditional support is not possible in this current world."
If the United States were to convincingly guarantee Russia's specific interests on the Syrian territory – access to the warm-water port, a place in the pipeline consortium, a list of friendly future government figures – in some future arrangement mediated by Turkey, Qatar, UAE and Israel, via some backchannel communication, Russia might proceed to 'take a deliberate dive to the mat' diplomatically, and tacitly permit the United States to continue airstrikes against Syria.
People will need to watch for signs of that horrendous scenario continuing to develop.
British diplomacy
One of the central features of British diplomacy and British foreign policy, is 'hypocrisy'. It is not done in a haphazard way, but rather, it is done with method and purpose. It has evolved over the centuries because Britain's stated position on any given issue – particularly when it comes to the issue of geopoliticised alleged 'human rights violations' – is often the opposite of what its governing instiutions have actually resolved to do, or not do.
Kerry Brown, the director of King's College London's Lau China Institute, once wryly referred to this behaviour as "the brilliant complexity of British hypocrisy".
And brilliant is precisely what it is.
Today is no different. Boilerplate 'agreement' messages were offered by Sir Michael Fallon, presumably to stave off the American Communications Operators who would have tried to apply pressure to the British government. Giving them a statement of agreement means that there is nothing for the Americans to snappily quote and criticise in the social media domain. In actual reality, Britain is still bound by the non-intervention vote that was arrived at in parliament in 2013, and thus is not actually in 'agreement' with the United States.
ITV's Paul Brand reports:
ITV News / Paul Brand, 'Syria: Will Britain change tack too?', 07 Apr 2017 (emphasis added):

Downing Street says America's airstrikes against the Syrian regime are an "appropriate response" – but are they a response that Britain will be making itself?

Speaking to me this morning the Defence Secretary Sir Michael Fallon said the US had Britain's full support. But two things were clear: Britain was not asked to participate in the strikes, and Britain does not intend to participate in future.

For the British government, the question remains settled by a vote taken in parliament in 2013, when MPs were asked whether or not the UK should target President Assad's forces. The then Prime Minister, David Cameron, was famously forced into an embarrassing defeat, as Labour swerved in their support and blocked the strikes under the leadership of Ed Miliband.

Many MPs – Conservative and Labour – still feel angry about that decision, believing that it has allowed the slaughter of hundreds of thousands of Syrians. But it is a decision which still stands. This morning the Defence Secretary said he has no plans to put the matter to parliament again.

Instead, the British government still seeks a 'political solution' to the conflict. And it does not appear as if the American President – the head of state who typically exerts the most influence over British foreign policy – is applying any particular pressure on Britain to change tack.

Instead, that pressure comes from the likes of the Liberal Democrats. Not typically a hawkish party, their leader Tim Farron has said "We cannot stand by, we must act." He wants more strikes, not fewer.

But the chances of the Labour leader, Jeremy Corbyn, a lifetime peace activist, ever supporting military action are remote to say the least. He's said the US air strikes only risk escalating the conflict. That means for the government, the numbers probably still don't stack up, killing off the idea of another vote in parliament.

So while America escalates its action – even if the strikes were a one off – Britain remains stuck in stalemate.
That's basically how it is.
Standing against Islamic terror
Keeping British aircraft off the Syrian Arab Army's back and away from its skies entirely, would give the Syrian Arab Army the space that is needed for them to keep fighting against outfits like ISIL, Tahrir Al-Sham, Ahrar Al-Sham, and all of the other Salafist-Jihadist outfits that are operating in Mesopotamia.
Those Islamist outfits are the same reactionary outfits who are constantly seeking ways to send fighters to conduct terrorist attacks across Europe and Asia.
It is better for all of us, that the Islamist reactionaries get killed in Syria at the hands of the Syrian Arab Army, than for them to be constantly free to organise terroristic actions across the world.
Bashar Al-Assad is operating one of the world's great ideological garbage disposal services. It's called the Syrian Arab Army. It's very progressive. The Syrian Arab Army destroys reactionaries and traditionalists, twenty-four hours a day, seven days a week, and it requires no payment for that service. I can't think of a better deal than that.
One of the best ways to stand against Islamism, is to let Bashar Al-Assad do what needs to be done, without intervening against him.
What can you do to keep Britain safely out of this air-war?
Britain is the most consequential and capable military actor in Western Europe. Britain's non-participation in airstrikes, not only would ensure that Britain does not end up actively participating on the wrong side of a conflict that never should have happened, it would also have a dampening effect on America's attempt to form the 'coalition' that Rex Tillerson has been talking about since last night.
The question is, how can you become an active part of keeping British forces out of the air conflict? This is not exactly a difficult task, since it's a case of simply reinforcing the status quo. The balance of forces in parliament simply needs to be maintained as it is, so that the deadlock on the issue is maintained.
This means that people need to write to their MPs, comment on social media, talk to their union leaders, and – for those who have such access, even at the local government level – engage productively in conversations with key people and keep presenting to them all of the real downsides of what intervention in the Syrian conflict could cause.
Make people aware that sentiments have not changed since 2013, and that no one wants to go to Syria to fight the Syrian Arab Army. The British public were interested in fighting against ISIL and against Tahrir Al-Sham. There is something to be strategically gained from that. There is nothing of any enduring value to Britain that can realistically be gained from fighting against the Syrian Arab Army.
It may also be a good idea to generate a list of any MPs and councillors in potentially vulnerable seats. They should be reminded that the British people have long memories, and that if any of them tries to start a parliamentary insurgency against the non-interventionist result that emerged in 2013's vote, they should expect to be tarred on social media as being 'a craven ally of interventionist Trump'. The threat should be formulated in such a way that it makes clear that everything will be done to try to remove those persons from their seats at the next election, if they try to bring this to a vote again. In other words, people need to make appropriate use of the space which liberal-democracy has carved out.
Conclusion
The Royal Air Force and the Royal Navy will not be participating in any airstrikes in Syria.
Let's do what we can to help ensure that it really stays that way.
Kumiko Oumae works in the defence and security sector in the UK. Her opinions here are entirely her own.
The YouTube channel N.D.L has put out a new video today, which really captures the sadness of what policing in Sweden must be like now.
Progressive cultural manifestations flourish under the protection of the state, while at the same time the policymakers undermine that same protection by allowing a retrogressive demography to enter and replace the citizens of the country. Additionally, the Anarchist Bloc attacks the police at every turn, exacerbating the instability of the situation.
Sometimes video really does depict it better than text.
The government of Stefan Lofven really has the same kind of haplessness and incompetence that the government of Harold Wilson had. I'm sure that no one truly wishes for this in their heart of hearts—but I think that if the situation should deteriorate to an extent where governance is impossible in Sweden and the electoral system continues to deliver up the wrong result, in such a case I would hope that the Swedish security services have contingency plans on hand to fight the decline in the same way that British services had contingency plans in the 1970s.
Until the last moment.
Kumiko Oumae works in the defence and security sector in the UK. Her opinions here are entirely her own.