Majorityrights Central > Category: Anti-racism and white genocide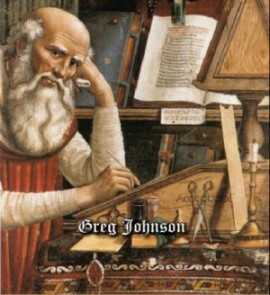 Fail: on this one, your erudition yields an
F-
In minute 2:18 - 2:21:18 of a discussion with TRS, Greg Johnson proposes to do away with the idea that John Locke's notion of civil individual rights is a key fundament of U.S. politics and suggests that it is only portrayed as such by Jewish interests.
First and foremost, Greg is ignoring the fact that it is in the group interests of Whites to criticize this notion for basically the same reasons that Jews have - especially for its bias against their capacity for group discrimination.
Johnson argues that Calvinism and Republicanism, in the latter case in particular, by way of reading Montesquieu, were exponentially more important to the founders. Maybe they were, but that doesn't translate to what became important in the life of ordinary everyday Americans for over 100 years.
Are people concerned with The Republic? Well, of course not very much in any practical sense. You can set aside the bit about Montesquieu being more influential by a factor of a hundred. This is a case of an erudite man pulling rank to the detriment not only of the truth, but of important utility.

The second matter is of Calvinism and its inherent means to exclude Jews. The separation of Church and State is integral to The U.S. Constitution, so any such notion of this being more relevant than Lockeatine rights in the every day lives of Americans - or even for those who set the agendas - is way off the mark. Again, it displays a wish for some of that unused erudition to come in handy in a place where it does not really help.
To look at Locke's notion of individual rights as set against and problematizing group organization is the best way to critique the foundations of America in terms of what has left racial defense susceptible. This is what makes racial defense extremely difficult, because it de-legitimizes group organization.
Given individual rights as the characteristic and definitive law of the land, when people raise concerns about how borders and boundaries are to be maintained, i.e., when people do try to tarry with these strictures, at best they tend to render crazy propositions (disingenuous or naive) that not only will the markets take care of themselves by the magic hand, but boundaries and borders around groups will be taken care of by the magic hand as well. In a word, Locke's empirical objectivism is a force of liberalism that is available for easy exploitation - by Jewish interests, liberals and other later day objectivists, be they Austrian School or other form of objectivist.
Nobody around here is saying that Jewish interests would not have taken advantage of The Constitution's empirical basis. Nobody should be naive enough, however, to believe that just because Jews reject it for its troubling of group organization and discrimination, that we should not problematize it on that basis as well, in order to discriminate on behalf of ourselves.
Greg is being that naive and asking us to be that naive when he tries to pull rank and suggest that Montesquieu is more influential by a factor of a hundred. Well, maybe he was to the founders. But ask Americans, including politicians, what matters to them when push comes to shove - for the past hundred years or so, what matters to them? Montesquieu, Calvin or their Lockeatine rights?

Abraham Anon
Kumiko was telling me about her disgust with Hillary and the YKW's wars, citing an egregious collateral damage to schools and education: this will obstruct solutions to the root of social problems and exacerbate social problems from the root as the schools and formative educational years of vast demographics are being destroyed. She is enraged by the damage this will do to personal and social skills. She asks what can be done?
I suggest a new variant of the 12 step meetings. Why? Because when people have been that damaged and obstructed by an interpersonal problem - such as Islamic abuse - it will be primarily these people who have sufficient understanding; they will have sufficient concern; it will be a necessity for them to take the time and show patience; to articulate the difficulties in full significance of the impact to them and society; and to search for solutions.
People who have not gone through this will generally not have sufficient understanding of the difficulties of getting through it, even if they did have inclination and take time from their faster track to a good life to put up with the wild and frustrating expressions that result from traumatic experiences and pervasive abuse.
The "victims" themselves will carry most of the load - by "sharing their hope, strength and inspiration" indispensable coping skills will find their way among them. But that doesn't mean that people coming from a background undergirded by normal philosophy and interpersonal relations shouldn't interact with them; in fact, that is one of the first differences I would make from the 12 Step programs - to have intermittent interaction from people from healthy backgrounds so that they can model normalcy for them and share normal skills. To make sure that bad thinking doesn't keep circulating and gets directed out before long.
So, there could be Visitors Meetings and Skilled Workshop Meetings to go along with the usual kinds of 12 Step meetings -
Speaker Meetings, in which one person tells the story of their struggle with the problem.
Step Meetings, in which one of the Steps is focused-on, with each person in the group having a chance to discuss their take and experience with that step.
The next change that I would propose is putting into question whether 12 should be the number of steps; of course it has pagan origin and has been hijacked by Abrahamism, but perhaps another number should be proposed to make the break more clear.
Of course the content of the steps should be significantly different as well. I will only sketch-in what they might look like. Suggestions from others are more than welcome.
One of the excellent features of the 12 step program idea is that one is not excluded for lacking skills or for not contributing dues. All that is required is a belief that you have a problem with the stated issue of the meeting group and that you comply with a few of its basic guidelines. There are no leaders. You agree to not expose the identity of those who go to meetings and to not gossip about them to people outside the group. You agree enough with the 12 steps (rather, we'll go with 14 steps, why not?) to allow them to provide coherence; and, except for speaker meetings, you allow a chance for each person who wants to talk.
Ok. There are probably some things that I'm forgetting but that's enough to start. Let me have a stab at how the steps might read:
The 14 Steps of Abraham-Anon
1. Came to understand that I had a problem with Abrahamism and that I could not handle it alone.
2. Came to identify positive attributes of my distinct race and my share in these positive attributes. Affirmed these daily to provide faith in mine and my people's worth as opposed to the Abrahamic god.
3. Conducted a fearless and searching personal inventory in order to purge its memes which may harm myself, my people, and in order to make amends to anyone who I have harmed in the name of Abrahamism or because I was inappropriately directing my response to it.
4. Came to understand the truth of how harmful Abrahamism is.
5. Came to understand Abrahamism is not a necessary evil nor a relative cultural preference; there are other "gods" and better ways.
6. Came to understand that its practice and promotion must be rejected by our people.
7. Came to understand that its perpetrators can and must be punished - ranging from denunciation, to social ostracism, to denationalization, to severe personal punishment in some cases.
8. Came to believe in the priceless gift of serenity to be found in the faith that my race, my place within it, and our interests are being looked after by the best and greater part of my people; by myself included.
9. Came to believe not only in the reality of distinct kinds of people, but also their right to preserve their differences.
10. Came to believe in the DNA Nation and international ethno-nationalism (genetic and territorial bounds); as the means to such maintenance of distinct peoples; their quantities and qualities of genetic inventory; their habitats through national territorial delimitations; qualitative and quantitative foreign enclave delimitations.
11. Came to believe that the Abrahamic religion and the Abrahamic man is already an imperialist hybrid and therefore his fate and place is the subject of our discretion.
12. Came to believe that Abrahamism can and should be destroyed once and for all.
13. Came to believe facilitating that destruction to be our prerogative as the people who are willing and capable of respecting racial differences, their right to be preserved in ethno-states, among the DNA Nation; and knowing that there is no avoiding the issue of morals - that every society will have some things that are legitimate, some things prohibited and some things obligated - will seek moral orders based on the Silver Rule as opposed to The Golden Rule.
14. Came to understand that the homeostasis of our ethnostates are contingent upon having the decency and wisdom to respect an option for sacred and devotional enclaves for those preferring strict monogamy (e.g., they want to choose carefully enough, devote themselves to that important choice; and/or concentrate on their endeavors otherwise, not chasing around for partners); and that those wanting to protect more liberal personal prerogatives must assent to that sacrosanct option and to strict national borders of citizenship - paradigmatic conservatism.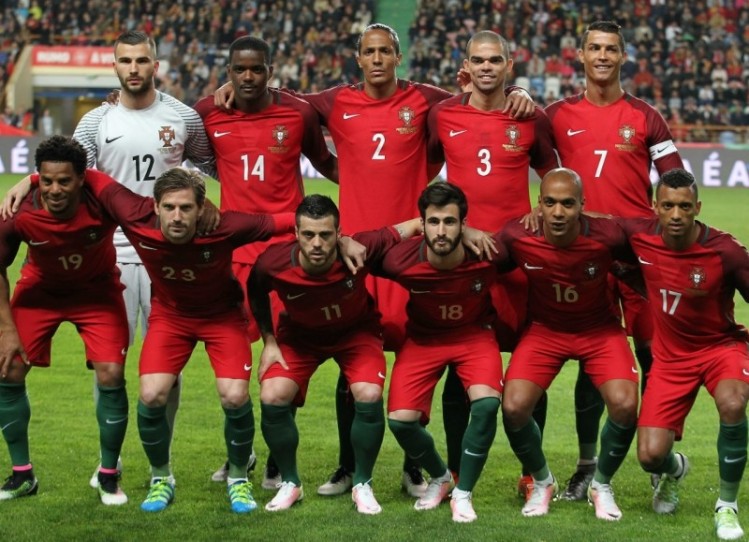 Portugal's Euro Cuck representation 2016 ...and France's offering..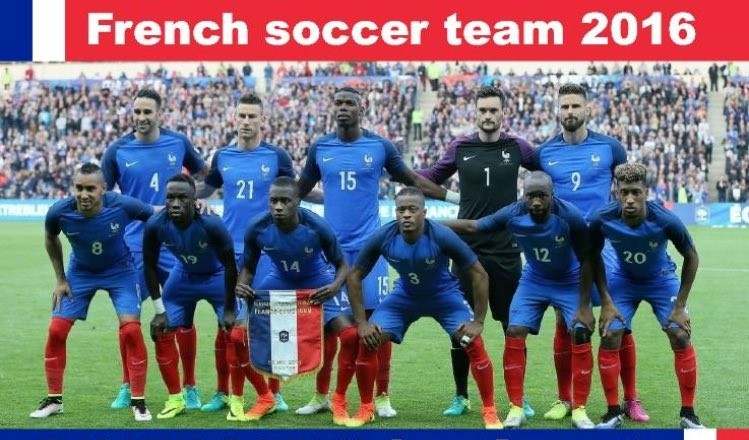 In a disgraceful epitome of displaced masculine nationalist instinct, millions of Europeans cheered-on their cuckoldry as two predominantly African mercenary teams pretended to represent European nations in the ultimately identifying sporting event of Europe.
Or does this, in fact, represent what these nations have become?
True White Nationalists must have a look at their inclination for sheer objectivism and universalism; it is destroying the very idea of nationalism and its representation as mercenaries are drawn from the four corners of the globe with the argument that they are "better." But even if they are better in some instances, how can you feel good about people so different from you, winning and losing "for you?" What do you even know about yourself in that instance but that you are a cuck! What the cuck, European football fans, European "men", you are idiots to stand for this!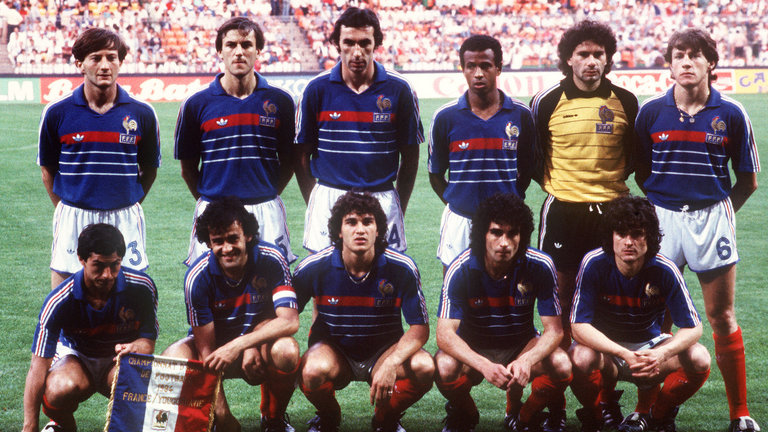 First a trickle then a flood: The French team in 1984 had just the one colored guy (save perhaps Roman Polanski in the upper right).
Though Portugal has long been the European nation with the highest percentage of African admixture, it would be represented by having perhaps one Mulatto on the team and nowhere near a "representation" like this.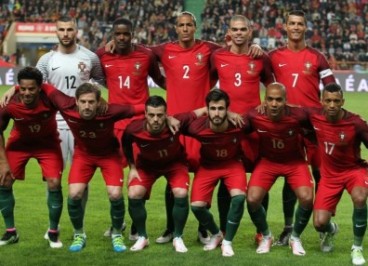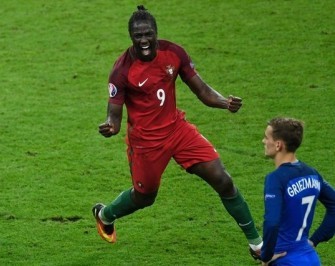 Tearful Latino lady-boy Ronaldo was out early with a sore knee, but still darker cuckpatriots picked up the slack for "team Portugal" to win The Euro Cuck 2016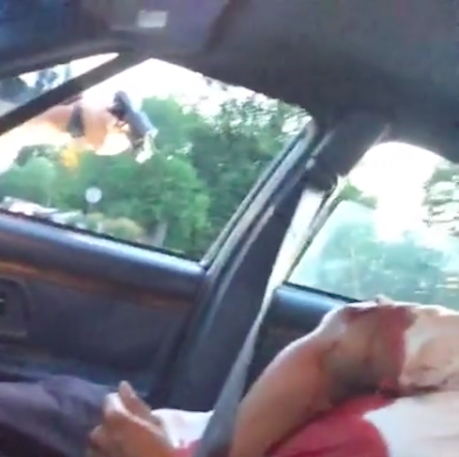 A policeman shot and killed a black motorist that he pulled-over in the Minneapolis area of Minnesota. First accounts have it that the girlfriend and child of Philando Castile sat helpless but compliantly-by as Castile also attempted to comply with the officer's orders but was shot to death. There is video which might corroborate Castile's efforts to cooperate despite the fact that he was carrying a fire-arm when the police officer pulled him over.
It is tragic that a benign black lost his life and that the police officer's life will be ruined by this event. We can anticipate violent and destructive actions coming from blacks and White victims by way of response this summer.
But from a racialist standpoint, i.e., from the standpoint of people who recognize that Whites need to live separately from blacks, this is for the ultimate good. The more innocent the black victim was, the better an indication it is that Whites cannot live with blacks and need to live separately from them. Ill advised though the police officer's shooting may have been, he was probably displaying psychological deterioration - burn-out from having to deal with black behavioral patterns and other imposed political correctness in the day-to-day. The more violent and destructive that blacks become as a result, the more Whites will be forced to realize that they have no good choice but to live separately from blacks.
Daily News, "Minnesota man Philando Castile shot and killed by cops during traffic stop; girlfriend pleads for help on Facebook livestream (WARNING: GRAPHIC CONTENT)"

Woman livestreamed heartbreaking moments after her boyfriend was shot and killed by a cop in Minnesota late Wednesday.

In a Facebook video, Lavish Reynolds claims that the couple was pulled over in the Minneapolis-St. Paul area for a busted taillight and that her boyfriend, identified by WCCO as Philando Castile, was shot four or five times.

Philando Castile, 32, was shot and killed by police during a traffic stop in Falcon Heights, a suburb of St. Paul, Minn., Wednesday evening. (Facebook)

She said that Castile told the officer he was carrying a permitted firearm and had been reaching for his wallet before the officer opened fire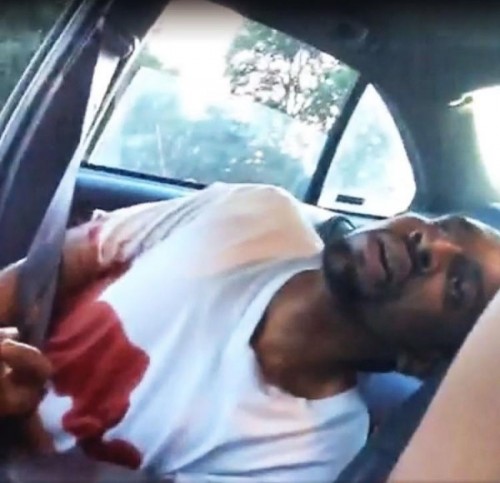 Press image for video
Ibid. "Please no, don't let him be gone. Why?!" Reynolds yells on her video as Castile, 32, slumps back in the driver's seat of his car, blood running across his shirt.

A St. Anthony police officer can be seen outside the car, his gun drawn on Castile. Reynolds, who like Castile is black, describes him as Asian.

"I told him not to reach for it," cop says as he continues to point his weapon into vehicle. "I told him to get his hand off it."

Near the end of clip, Reynolds starts to scream as she sits handcuffed in back of a police cruiser with young daughter.

"It's OK, mama," the little girl says as her mother pleads for help from Facebook viewers. "It's OK, I'm right here with you."

St. Anthony's confirmed the shooting took place in Falcon Hgts, a St. Paul suburb that hosts the state fair, around 9 p.m.

Castile, a cafeteria supervisor at a local Montessori school, later died at Hennepin County Medical Center.
The Daily News adds a link and article remarking that along with Castile's death, the similar event of "Alton Sterling's death (the day before) calls for justice against rotten cops."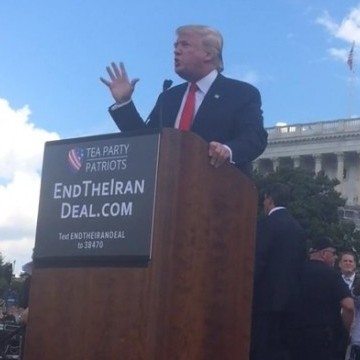 "The Iran deal is one of the worst deals ever"
In regard to foreign affairs, it has looked to me like Trump has been empowered politically by a commitment to the neo-con agenda of undoing the Iran deal. Kumiko sees the domestic motivation of a second tier of Jewish money - concerned for their U.S. real estate holdings - and backing Trump accordingly; even while he "radically defies" the highest rungs of Jewish money.
In his latest radio show - 6 July 2016 - Metzger sees another motivation behind Trump.
TT has never advocated Trump, nor Hillary, of course, in any positive sense, maintaining that he will not vote. Though he had previously been relatively partial to Trump, seeing him as provoking a certain amount of chaos for Whites to take advantage of, he now holds that a vote for Trump is a vote for the system - in particular, that Trump is being used to secure the Republican base (implicit Whites) and as such to save the Republican party - which should not be saved since it has long been gaining and using White working class voters by means of dog whistles to minor cultural issues, while ultimately betraying them for international corporatist and Jewish interests.
Though I'd hate to see that evil woman Hillary become President because her opposition did not have enough support, I hate even more to endorse the system, its false choice and false opposition.
It is looking more and more as if initial hunches about Trump are true - that Republican insiders were merely pretending to hate him as a harbinger of great crisis to the Republican party - a crisis dramatized in this kind of ShowTime presentation - in order to reinvigorate the Republican base (i.e., implicit Whites) - exciting them with the idea that they are being rebellious and Trump is rebelliously standing up to the system…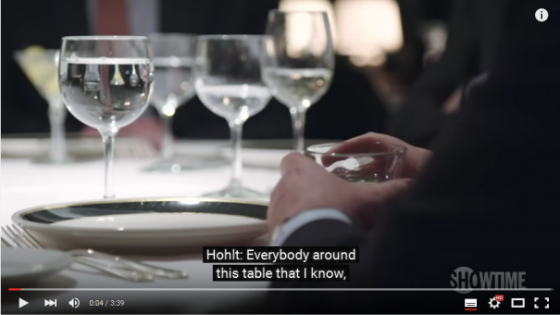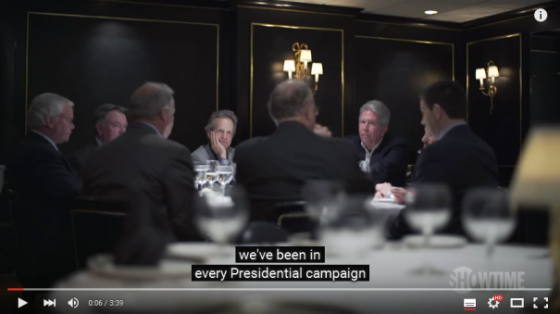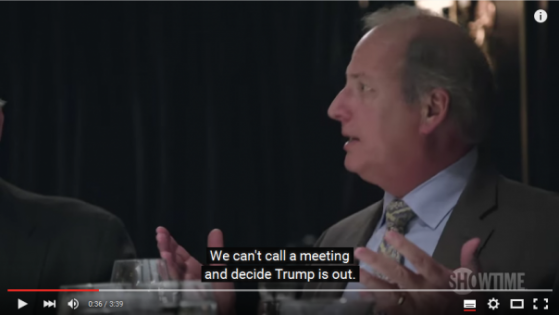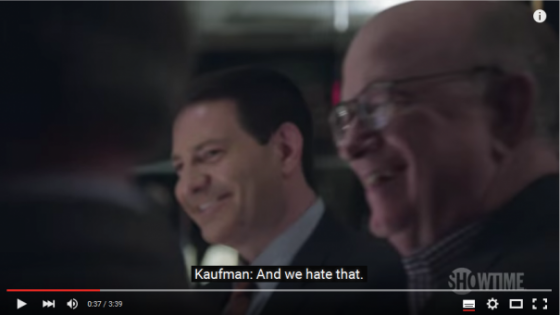 In fact, it is just the same old Democrat - Republican yin yang.
The "bleeding heart liberal" Democrats open borders and boundaries to muck-up any possibility for organized opposition - particularly an organized White middle, working or any White class, for that matter - and then after the mix has been unleashed upon the population to a sufficiently toxic extent, the Republicans are called-in to assert this mix as normal; they act into their role of asserting what it is to be a real American man, i.e., a strong, patriotic American civic nationalist - viz., one who sees any concern about being mixed-in with blacks and other races as betraying a sign of weak, effeminate nonsense, being ungrateful for the opportunity of the American dream, not an individually competent man who holds up to the competition; and of an un-American bent for old world or third world factionalism.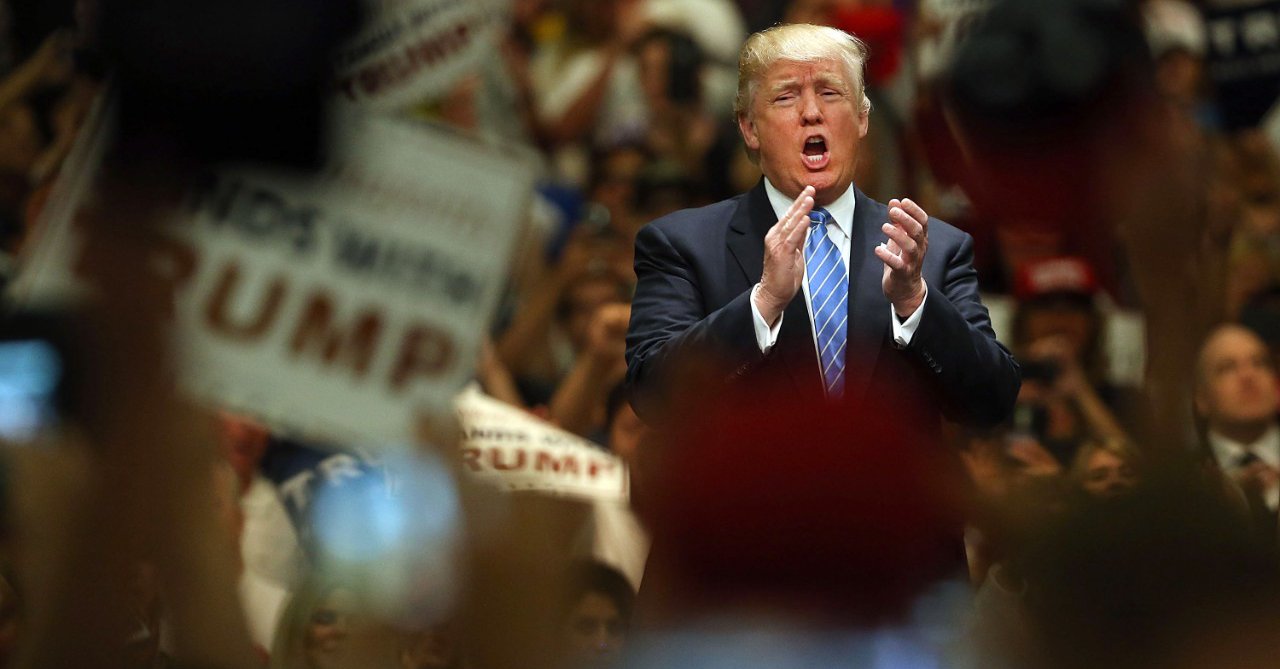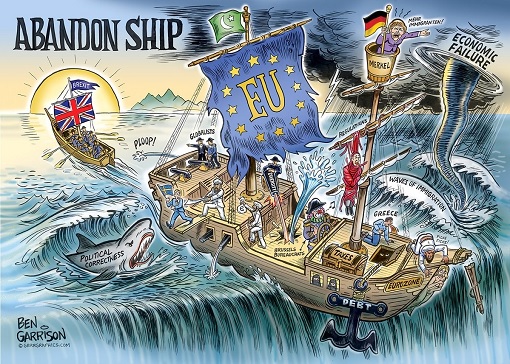 Rather, change its course and throw them overboard.
This article at The Right Stuff uses a metaphor that I have always liked, of Europe and its states as analogous to a ship and its compartments:
TRS, "For Europeans to Live, the EU Must Perish," 5 July 2016:

- Tom Paine

Think of the EU as a ship, its 28 member countries as compartments below the waterline, Europeans as passengers, Mohammedans and Africans as the sea around them. When the ship's hull is breached, its rules (EU Freedom of Movement) require all hatches between compartments to remain open. (It is impossible to exclude anyone with EU papers from moving to another EU member except in extreme cases). Crazy but true.

While the ship's crew could in theory protect passengers by closing hatches to contain flooding to one compartment, in practice the crew devotes its efforts to silencing the passengers' "hydrophobia" as the sea pours in…
The article focuses too much on law change, however. That is an arduous and vastly insufficient answer to what we need: which is a compelling argument for mass deportation, a call emphatically understood, undertaken with the action of a flood of combined nationalist effort that would simply drag laws and bureaucracies along or bury them underfoot if they will not willingly comply to our will.
I.e., rather than abandoning ship we ought change its course and throw them overboard.
Ten people suffered stab wounds and other injuries on Sunday after members of a white nationalist group that planned to rally outside the California state Capitol building in Sacramento clashed with a larger group of counter protesters, authorities said.

The fight broke out when about 30 members of the Traditionalist Worker Party gathering to rally around noon Sunday were met by about 400 counter-protesters, California Highway Patrol Officer George Granada said.
Alhough Jewish controlled media is granting the grandiose and misleading left cover of the name, "Traditionalist Worker Party," and calling them a "white nationalist" organization, they are actually a right-wing group committed to Jesus and Christianity above all causes.
While having a preference to advocate for White faithful and Orthodox Christian Whites in particular, the group does cooperate with non-Christian White nationalists upon tacit agreement with "the alternative right", viz., its big tent condition to rise above "little disagreements" - markedly about Jesus, Hitler, scientism or Jewish inclusion - i.e., anti-social positions in reaction to the Jewish organized left. And to the extent that "altrighters" accept their Christian agenda - with Matt Parrott and Matt Heimbach of "Tradyouth" being "Altright" insiders - they are a part of a makeshift bureaucratic clique and a big tent (tentosphere) concerned to discourage attention to Majorityrights' platform.
In the meantime, the YKW will grant coverage to groups and individuals such as Heimbach and Parrott inasmuch as they act into an altercast as right wingers, allowing them to do what right wingers are wont to do - react as useful dupes for Jewish and objectivitst interests, associating White Nationalism with the stigma of anti-social behavior; their search for foundations beyond social accountability being futile and counterproductive to White interests; all the while they tend to mistake and accept definitions of accountability and social justice for the Jewish trammel of language games and anti-White rhetoric.
Although they had a permit to protest last Sunday in front of the Sacramento, California Courthouse, "The Chairman and Vice Chairman" of "The Traditionalist Worker Party" enlisted "The Golden State Skinheads" as security for their rally.
They said that they had planned the Sunday event in conjunction with the Golden State Skinheads "to make a statement about the precarious situation our race is in" after "brutal assaults" at Donald Trump events in California.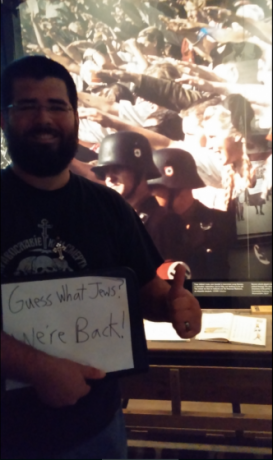 Matt Heimbach
"We stood our ground. We will be back," The L.A. Times reported "Traditionalist Worker Party Chairman" Matthew Heimbach as saying - he added that "in the clash, one of their marchers had been stabbed in an artery and six of the counter-protesters had also been stabbed."

Vice chairman Matt Parrott, who was not present at the Sacramento rally, blamed "leftist radicals" for instigating the violence. Videos and photos of the rally posted on social media showed the white nationalists vastly outnumbered by protesters from anti-fascist groups.
ABC News also reported that "Videos from the melee posted on social media showed mounted police officers dispersing a group of mostly young people, some with their faces covered, while some throw stones toward a man holding a stick and being shielded by police officers in riot gear.

Of the injured, two were taken to the hospital with critical stab wounds, but they were expected to survive, officials said.
Although it is difficult to get past the YKW media negative conditioning and by contrast to convince White Nationalists of the utility of a White Left Nationalist perspective, its utility remains, rather like a cat landing on its feet every time, lining up enemies, elite traitors and rank and file as well. The White Left Nationalist perspective maintains its stability, normalization, sustainability and thus adherence in social praxis, with key accountability from elites and rank and file.
I gleaned and refined this perspective from Metzger - who is entirely relevant to this discussion as it was he who organized American skinheads after the skinhead movement germinated in England in the 1980's. Metzger also found out the hard way, as did many, about the inherent instability and perfidy of the right as manifest in provocation, reaction and turncoats upon such tactics. He lost his house and business and had to file for bankruptcy for a prosecution of "vicarious liability" after a skinhead tenuously associated with him killed a black man in another state, hundreds of miles away.
With Metzger's central experience and racial conviction, I was able to reject the obvious stupidity of right wing associations with racial advocacy and to overcome the normal aversion to the Jewish abused term, "the left", as a mere diversion from its nifty organizing function, including racial organization.
I can see the pattern of what he and David (14 Words) Lane began to describe as the perfidy of "the right wing." I can also see the pattern behind and why Jewish interests want to dissuade us from a White left identity.
And once there, one can see more clearly the perfidy of acting into an altercast as right wing.
Heimbach and Parrott might not want to learn from those with more experience, but they should have known better anyway than to be involved with violent street altercations. In fact, even an act such as this - Heimbach shoving a person - can bring about a charge of assault under The U.S. legal system; YKW attorneys will be particularly vigilant for any such opportunity to affix "hate charges" given that the woman he shoved was black….add to that bringing skinheads and weapons into the occasion and you are asking to render yourself unto the legal system, useless to our cause. There will come a time when we can re-write the laws but that time is not now and they should have known better than to react into the altercast.
TT says, "stay out of the right!"
Though going under the grandiose ostensible left cover and misnomer of "The Traditionalist Worker Party", their right wing organization is committed to Jesus Christ above all. Matt Parrott has told Majorityrights that he will cooperate provisionally with White Nationalists and other ethnonationalists, though ultimately, he advocates for Christian rule to be imposed upon all people. As it is derived from Jewish interests and not grounded in the relativizing and normalizing realm of White praxis, their ideology will be inherently unstable and susceptible to Jewish manipulation. The altrighters seek to protect their pet anti social projects, Jesus, Hitler, Jews, scientism, etc; while attempts to ground White advocacy in accountability to praxis and genetics have been met by the Altright and Parrott, in particular, with bureaucratic imperviousness - Parrott also stating that he believes the Euro DNA Nations to be "wrong at every turn."
It is my experience and my hypothesis that there is a pattern of Jo Cox types who are in an increased one up position of female predilection as a result of the disorder of modernity - a disorder created by the disruption of racial and other social classificatory bounds - with that, they are pandered to from all directions (particularly by the YKW) and they become more articulate and confident, more prone to not move beyond a liberal propensity to gratuitous prerogative and incitement to genetic competition - more able to dismiss as "losers" those who question their judgment (who conversely, become more inarticulate); these increased one up females act as gate keepers, letting through only men (like Jo Cox's husband Brandon) who maintain the liberal disorder that empowers them - never mind the expense to others in their historical, systemic pattern: "it's nature" ...at least it serves their narrow personal interests to believe in this powerful determinism.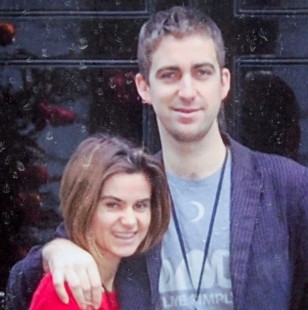 The Cox
Sell-out couples like Jo and Brandon Cox operate with a contextual force to quell voices in objection to the liberal destruction they visit upon our people - White men often squelched first for liberal abandonment and invitations to interlopers.
The voice that liberals would silence is meaningful of a pattern - not to be treated uncritically or with perfect sympathy, but certainly not to be dismissed as having no possible reason to be angry with the status quo - looking upon it as hideously and unnecessarily unjust - so much so as to contemplate it as actionable.
Again, this position of ordinary White males can become quite inarticulate within the disorder of modernity, as they are ostracized, shunned and altercast by the YKW into right wing anti-social aloofness and ultimate alienation - inarticulate and without perceived recourse to this alteracst, they can act into its dangerous and counterproductive role.
How to correct that, to hear these White voices that liberals would silence and engage them such that their grievances can lend corrective aid and be channeled into effective activism - a more productive means than murdering a Jo Cox: who, for her professed compassion, may have been compelled to account for compassion to Whites?
It is precisely because White men are evolved in more sublimated and circumspect patterns of interaction that their reproductive paths require the "prosthesis" of place holding grammars to lend social support against the myriad of occasions that modernity affords for the opportunistic to seize-upon their more protracted biological constituents.
It is with a notion such as this, "just a few more words added to his grammar of motives might change a sociopath into a merely neurotic sort" (Kenneth Burke) that we make an ongoing reference place for our good and loyal women - hopefully, more than merely staving off misogyny, an extended grammar of motives can transform him, lending sufficient alternative range of functional autonomy for him to become an articulate spokesman for our people otherwise terribly manipulated and pandered-to by those in power…
It will do no good to deny the capacity for the terrible treachery that exists among our co-evolutionary females as well - and in service of systemic correction there needs to be capacity for criticism as such - to rupture imperviously destructive denial; an honest platform that will provide a place for anger to go and be channeled into further correction, as violations of our more sublimated patterns are difficult to express - depending on our NOT having to seize every opportunity, to play "game" a la Roosh V. Nevertheless, support and reconstruction of a protracted grammar of White motives allows for emergence of attention to the more quiet, loyal ones. In these circumstances rife with treachery and traitors, European men need reminders of our loyal women.
With that in mind, I start this thread of videos or just plain music that expresses loyalty and sensitive concern from our co-evolutionaries.
This one is a good start - Dido showing loyalty to what appears to be an ordinary, working class White man.
I will be adding more videos of this kind and, of course, welcome others to contribute their favorite videos of this kind to this thread