Majorityrights Central > Category: Hermeneutics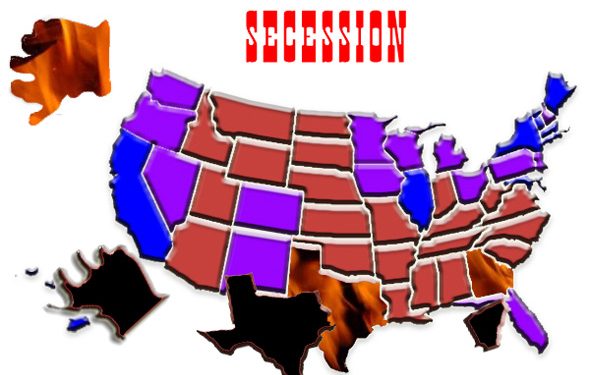 Yeeeehaaah! Sooweeeee! Get em ....Leroy and Schlomo
"The United States Should Seriously Consider Peaceful Partition", so says Vincent Law at AltRight on 24 April 2017.
How convenient that Vincent Law, a Ukrainian American (?) living in St. Peterberg, Russia, would proffer how balkanization of The US might go.
The right wing and Jewish perspective from which he comes is not to be trusted on either side of this issue. They created these conflicts, they created these immigration problems and now they want to create hackneyed "solutions." They may bemuse and distract larpers, but in the end they will serve a Jewish and complicit right wing perspective. This will create disaster and conflict for others while these weasels A) escape to gated communities or B) escape the country entirely if need be (with their money, of course); finally, e.g., leaving remaining Whites to get raped by blacks (who are "really not so bad", or perhaps "your problem", when in fact, it was their perspective that long ago imposed them on normal Whites et al.).
Meanwhile right wingers from other races will be trying to swing deals established by Jews and right wingers as well. Saying that the kind of Jews and right wing huxters posing as "ethno nationalists" on this thread at Alt-Right represent White people and their ethnonationalism. They don't. And they will create conflicts with people that White ethno nationalists should ally (not integrate or fight) with: Asian and Amerindian ethno nationalists.
The Right Wing/Alternative Right cannot be trusted with this issue any more than anything else - i.e., not at all. They are the ones who put Trump and his Jewish entourage into power. And that is just for starters in terms of their screw-ups. There are some basic issues that need to sorted out yet - not interminable matters, but too important to go right ahead and start bargaining on the bases and within the parameters that Jews and right wingers establish. They cannot even be trusted to say what is White or not.
silviosilver ✓ᵀʳᵘᵐᵖ ˢᵘᵖᵖᵒʳᵗᵉʳ Kumiko Oumae • 2 days ago

Asians do not belong in white ethnostates. It's as simple as that.

F—k off and die, please.
Kumiko Oumae reply to silviosilver ✓ᵀʳᵘᵐᵖ ˢᵘᵖᵖᵒʳᵗᵉʳ • 2 days ago

I completely agree that Asians should not be on the same side of the line as White people if a partition occurs in North America. That's precisely why I placed Asians and Hispanics together outside of the White ethnostate partition in the hypothetical scenario I described. Re-read what I actually wrote.

I would not even ask you to moderate the tone or language that you take when dealing with Asian people, since I think that Asian people do need to know how White Americans really feel on this issue, so as to shatter the illusion of there being any kind of shared destiny. You want to promote ethnic division in North America. So do I.

The American 'melting pot' was never going to work out. And even if it somehow did work out, it would be undesirable for all groups concerned. And so it should never be allowed to work out.
DanielS: Silver is an (admitted) non-White (who "wouldn't be surprised if he is part Jewish", but at any rate, "has an affinity for Anatolia and the Levant"), who agitates to deliberately stir-up strife among Whites and tries to create enemies for them among non-Whites. In this case, with Asians. I drove him away from Majorityrights long ago for these reasons. He is in no way to be taken seriously, as a representative of Whites; nor as a negotiator of ethnonationalism in good or bad faith.
While I draw attention to Alt-Righters, trolls and the experience that I have of them misrepresenting White interests, Kumiko calls some interesting facts to my attention about Alt-Right.com. - they allow for slurs against Asians in their comments, but if you use the word "Jew" the comment will be blocked.
She also noted that she was the only one who gave an up-vote to Bowery's comment:
jabowery • a day ago

Sortocracy: Sorting proponents of social theories into governments that test them. http://sortocracy.org
Bowery's idea of Sortocracy is among the most fair and intelligent on the thread, but the drawback of Sortocracy is for his/its empirical bias, as it lacks the historical element that hermeneutics corrects for. If that were to be incorporated, and it could be, it could be a very good vehicle.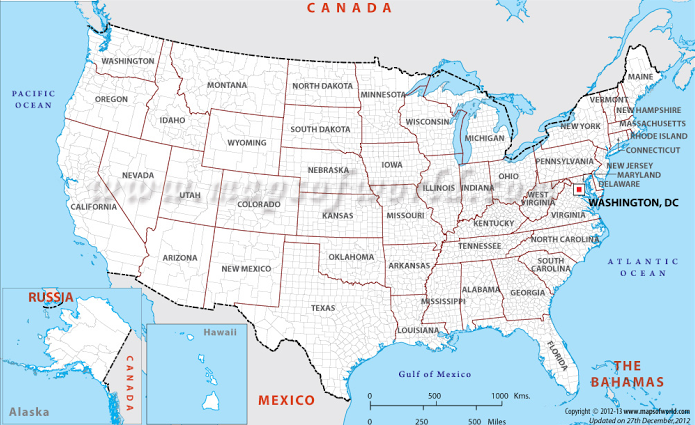 Clicking on the map will take you to a site that allows you to click further onto particular states to see all of their counties. For various reasons this is a helpful grid when examining matters of secession.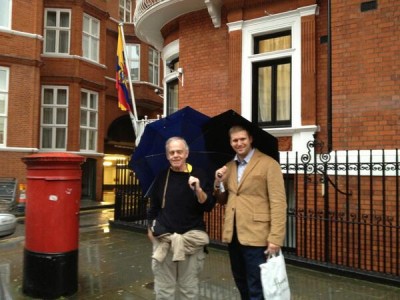 Regnery, Spencer, prime umbrellas of (((Alt-Right))) big-tentosphere.
Dear Daniel, I'm a reporter at Reveal News, a news service and public radio program in California. Thanks for responding to my Twitter message.

We're doing some reporting on Richard Spencer and Bill Regnery. I saw the "Richard Thpenther" post on Majorityrights.com, complete with a foto of the 2 of them together, and thought that you could certainly point me in the right direction on some basic factual issues, if you were willing.

So, I'd like to have a conversation. I'm happy to abide by whatever ground rules you set. Here's my bio, if you'd care to check me out, and my contact info is below. Thanks for your consideration, and please let me know how you'd like to proceed.

Looking forward, Lance Williams, Senior Reporter, Reveal from The Center for Investigative Reporting
Before moving on to detail the discussion that I had with Williams, I want to recap the left-right paradigm as it is conceived for majorityrights platform, since Williams was asking for my perspective on matters and since like everything that I've gleaned from academia and niftily re-tooled for our ethnonationlist interests, it has been attacked, no matter how well aimed, how effective and how coherent in those aims. Since I have not been able to overcome this misplaced jealousy, or naivety, bad advice or whatever causes the intransigence of this contentiousness, I must repeat myself.
Recently, I have been challenged again on the concept of left and right that I use. I refuse to back down and shouldn't back down for the utility and intelligibility of the concept of left and right as I conceive it. It is intelligible, intuitive even, as it underlies patterns of ordinary language use. It only becomes confused and counter-productive as people try to play along with the more "sophisticated" versions (perversions, really) that Jews have spun through media and academia; which the disingenuous or naive have bought into - as they disingenuously/naively see it serving their interests - the more "sophisticated version" puts forth an oxymoronic definition - that the left is synonymous with liberalism - an oxymoron indeed, conceiving a "union" without prerogative of membership inclusion and exclusion; in fact, by this definition, a union would be just the opposite, it is a "union" that would constantly seek the opening of its membership bounds, to never exclude any "scab" as its highest value (to unionize the entire world as members of the union, we can only imagine). The "sophisticated" White response and what the Jews want, what those disingenuous/naively going along with the arrangement of their terms do, is to say, "no, I'm not a leftist, not a liberal, I'm on the right! - and I can prove that I am not a racist. I'm pure, not arbitrarily setting union bounds of my racial group, despite merit or not, I'm basing membership on unassailable, objective facts and merit alone."
Ironically, this objectivist response underpins liberalism itself, the very form of the affliction against racial and national maintenance.
Naturally, any halfway intelligent and conscientious White, concerned for White EGI, is going to be mortified that Whites are going along with this, as it puts precious, circumspect patterns at risk and frightens-away potential membership for its lack of accountability. The Jews know this and they promote White identity as right wing because they know that it is going to deter group loyalty where it does not have them reacting into headlong disaster - a trap, fighting on supremacist grounds, (hubris) where they literally become the bad guys who get into disastrous conflict with those that should be their allies (some of them White ethno-nationalists, some of them non-White ethno-nationalists) - vilified as subhuman, these ethno-nationalist adversaries (nemesis) are nevertheless able to fight back very well, and greatly damage the EGI authoritatively designated by the right as its cause, as their adversaries have the collective moral high ground in the concept of social accountability.

Of course those disingenuously/naively going along with the right wing, objectivist version of nationalism, are veering toward two dubious premises with regard to any claims of nationalism: 1) Where otherwise nationalism is not something that just comes together by the invisible hand of nature as it is supposed to, then one or a relatively small number of leaders will assert what is the national group and direct it by their authority which 2) Tends toward limited accountability, as their purported merit for the position is the result of sheer factual (gawd given or sheer natural) merit to make assertions of themselves - it "just wound-up that way" as a result of (gawd given or sheer) nature; and again, the same would supposedly hold true with group and national boundaries - they are supposed to hold up basically because of sheer nature (or gawd). It is a tendency to want to de-emphasize social accountability (to want to have unassailable warrant, to ascribe to oneself innocence/to be unburdened of guilt and responsibility); and to see outcomes as a result of one's sole agency and sheer nature; while minimizing any joint construction and negotiation of those outcomes.
Quite naturally, such a fool's game as this, bereft of social accountability as it is, and has been, is a sucker's game that the Jews (and others, but the Jews most importantly) can take advantage of: it is ripe for them to find some White "leaders" and buy them-off or otherwise hoodwink them into leading, in accordance with Jewish interests, the White sheeple - who naively buy into the right wing, objectivist, "that's the way it isness", and less the matter of social construction and accountability that would allow them to effectively maintain their group defense, or even individual defense, ultimately - deliberate designation, delimitation of group boundaries, would immediately correspond with a form of unionization (you are in the union or you are not); an idea underlying any considered concept of "Left." Whereas the disingenuous and naive go along with the Jewish arrangement of the terms, i.e., that "the left" means unionization only for non-Whites and those antagonistic to White men and their bounds - a prohibition of unionized boundaries for Whites, this is of course an absurd contradiction for Whites - from their end, it is liberalism: a prescription to rupture would-be unionized boundaries, borders, and the social accountability that would facilitate those boundaries and borders by contrast to sheer liberalized mishandling.
Lets pretend for a moment that people are not so retarded as to not be able to understand that and move on.
By contrast, what I have diagnosed as the concept of left nationalism within ordinary language and sustaining a consistent pattern of understanding, making consistent sense, is that: The moment one recognizes the truth by contrast - that we are in interaction, have some social connection and social indebtedness for the origin and maintenance of our manifest form of existence, therefore some responsibility and accountability; further recognizing that we make things together with other people, more or less - more, when we are more obviously responsible for a joint construction and less, but still some, in the agreement of how the more brute facts come to count - we are in the realm of the social and acknowledging the potential for accountability. And once we are in the world of accountability, we are in the world of delimitation, where not just anything goes. We are recognizing social responsibility and then the possibility that we have responsibility more to some than others - more responsibility to those within the "group", the group designated by consensus and negotiated authority; including responsibility to those deserving of membership but requiring incentive to remain loyal, though they are not on top of the game and ready for higher organizational roles at this time.
In sum, leftism is about recognizing the inextricable reality of interaction, social indebtedness and responsibility, therefore the motion for unionization as a means of accountability and group maintenance, designating out-groups and in groups thereupon, with social accountability as such. Nationalism, ethno-nationalism and racial defense, are a matter of larger scale unions.
Rightism is a motion in its ultimate trajectory toward unassailable warrant in objectivity or divine ordinance, to reduce social accountability through purported objectivity, supra-social principles or divine will. Now, one might object that rightists can be nationalists, or responsive to social needs. What I would say to that is that the moment they are doing that, they are doing a "left thing", they are going into the social world and its accountability, left nationalism, but without the premises that would solidly ground and sustain group systemic maintenance inasmuch as they retain rightist premises as their ideal and their aim, the lack of accountability thereof; as such, they are primed for subversion by people willing to use the leverage of collaborative agency against them.
Now lets see how this concept played out when I was queried by "RealNews" senior reporter, Lance Williams.
Majorityrights.com

Dear Daniel,

I'm a reporter at Reveal News, a mews service and public radio program in California. Thanks for responding to my Twitter message.

We're doing some reporting on Richard Spencer and Bill Regnery. I saw the "Richard Thpenther" post on Majorityrights.com, complete with a foto of the 2 of them together, and thought that you could certainly point me in the right direction on some basic factual issues, if you were willing.

So, I'd like to have a conversation. I'm happy to abide by whatever ground rules you set. Here's my bio, if you'd care to check me out, and my contact info is below.

Thanks for your consideration, and please let me know how you'd like to proceed.

Looking forward.

LW

Lance Williams
Senior Reporter
Reveal from The Center for Investigative Reporting
1400 65th St. Suite 200
Emeryville, Ca. 94608
https://www.revealnews.org/
office: 510-809-3175
cell: 415-298-2317
Naturally, at this point, I looked at the RealNews outfit's website, took note of who headed and staffed it, what their basic mission is - obviously very Jewish, very anti-White (pardon the term, as it is misused by those who would misrepresent White ethno-nationalism), very involved in Jewish headed, non-White coalitions, antagonistic to White ethno-nationalism and its necessary alliances.
First on the list: Colored guy, perhaps mixed Semitc origin:
https://www.revealnews.org/author/aaron-sankin

Aaron Sankin
Reporter
.(JavaScript must be enabled to view this email address)
@asankin
415-786-0793
Second on the list, Jewish guy:
https://www.revealnews.org/author/aaronglantz

Aaron Glantz
Senior Reporter
.(JavaScript must be enabled to view this email address)
@Aaron_Glantz
510-982-2967
Third on the list,
Colored guy, who is apparently often assigned to do the audio interviews:
https://www.revealnews.org/author/al-letson

Al Letson
Reveal Host
.(JavaScript must be enabled to view this email address)
@al_letson
510-809-3160
And on it goes; eventually the list comes to Lance Williams, who requested to talk to us and politely did just that (I don't know if he's part Jewish or not, but he clearly doesn't have a big problem working with them):
https://www.revealnews.org/author/lance-williams/

Lance Williams
Senior Reporter
.(JavaScript must be enabled to view this email address)
@LanceWCIR
510-809-3175
The list goes on like this, apparently having some Whites, obviously liberal, a strong representation of those who are not White males, but it is well over-represented by Jews in its staff and at its leadership.
Executive Director:
https://www.revealnews.org/author/robert-j-rosenthal

Robert J. Rosenthal
Executive Director
.(JavaScript must be enabled to view this email address)
@rosey18
510-809-3162
Chair:
https://www.revealnews.org/author/phil-bronstein

Phil Bronstein
Executive Chair
.(JavaScript must be enabled to view this email address)
Bronstein! I'm not sure if he's related to Trotsky, but!

Here is what I prepared, and in fact did say to senior reporter Lance Williams of Revealnews:

First, please let me say a few words about Majorityrights' platform as I've taken it, because it will quickly come to the point of how I have developed it as a corrective to the kinds of errors being made by The Regnery circus, NPI, Richard Spencer and the Alternative Right.
Majorityrights (at this point) advocates White/European ethno-nationalisms and sees itself as allied with Asian and Indio ethno-nationalisms. It does not identify with Jewish interests, as if they are White, it treats them as a separate racial category, outside of the White/European race; and, in fact, does not identify with Abrahamic religions at all - seeing them as destructive [providing maps destructive] to ethnonational interests. It does not identify with Nazism or any kind of supremacism or scientism - by scientism, I simply mean the notion that sheer "nature" and "objective" science should decide our course of action without individual and social correctives and cultivation. We are not Alternative Right, not Right wing in any sense as I conceive right and left to be: The right and with it, liberalism, is based on an idea of objectivism which is short on accountability - "because that's just the way it is according to natural or divine law." It lends itself to disingenuousness and hubris among elites and to naivety in the masses.
The left - a White Left Nationalism and any ethnonationalism as I hold it to be properly defined, is about accountability to the full social group as maintained through a form of unionization - that puts it in contrast to the universalism and pretenses of objectivity of the right; because there are in groups and out groups - you are in the union or you are not and the union - it looks after your relative interests as a member, not solely because of what is deemed your objective merit. It is a perspective which looks after the rank and file, to ensure that they are treated fairly and have incentive to maintain the union even though they may not be on top of the game or marginalized somehow, to make sure that they do not facilitate scabbing of the union so to speak; but it keeps a particular eye on elites, to hold them accountable to group systemic interests, to make sure that they do not betray us since obviously they are capable of doing the most damage. That concern is bringing us to people like Regnery, Spencer and those in the Alt-Right.
Because they take these right wing positions that we reject, positions which people cannot take or are justifiably afraid of, it turns-off a broad base as it is an incompassionate, insane and stupid position; but in order to try to connect with the mainstream and populism, they are forced to cobble together coalitions upon a tacit agreement to tolerate one another's anti-social positions as such - whether its holocaust denial or supremacism, some sort of nutty Abrahamic religion; or, what is stigmatic from a White nationalist point of view, acceptance of Jews in their alliance. These cobbled-together anti-social coalitions of the Alt-Right I call the Alt Right tentosphere - a big tent of different tents. Some tents are completely friendly with Jews.
The template of running the gamut from Nazi sympathy to working with Jews and some members actually being Jews is completely consistent with Regnery, his publishing history and what I see as this strategy of Jewish alliance for shepherding masses into this tentosphere of the Alternative Right.
Now, the concept of the Alternative Right goes back to a 2008 article, edited by Richard Spencer, written by Paul Gottfried (who is Jewish); and with it he was trying to counteract the headlong destruction of Whites who could be valuable to Jewish interests and what he calls "Western values", including Judeo-Christian values as he saw them being destroyed by means of a trajectory from Irving Kristol to the Neo-Cons; a trajectory that did not place enough emphasis on stabilizing enough useful idiots among Whites - the means to keep Whites from reacting too much and to be maintained as useful idiots for Jews was called paleoconservatism - it began with Frank Meyer, a Jewish scholar who shaped Reagan's so called conservatism: Its not really a whole lot more conservative than the neocons because all it does is maintain capitalism (i.e., maintain a liberal economic system), maintain Judeo-Christianity (which for Whites is liberal - moral liberalism, altruism), pay some lip service to the wonderful culture of the west; while allowing for genetic arguments upon which Whites can survive on an "objective" basis; thus the selection for the relative interests and ways in which these useful idiots will be deployed and intermarry will remain with the Jews as the organizing factor among a right wing elitist cadre.
You're witnessing that in Trump. But we need to say a bit more before we move onto Trump.
Now then, why do Regnery and Spencer take this position as "Alt-Right" against the quote "Left"? Well, you need to begin with why Jewish interests would want to take a position against the quote, "left."
Jewish interests have had disproportionate power and hegemonic influence through seven key niches:
1) Media 2) Money and Finance 3) Academia 4) Politics 5) Religion 6) Law and Courts 7) Business and Industry.
Naturally, they don't want organized peons criticizing, dismantling and taking away that power. So what do they do? Well, of course, they look toward the old faithful sell-outs among the White right-wing elitists - offer them deals in turn for compliance, ease their conscience with the objectivist arguments they've always coveted as unassailable warrant, "these are just the facts of life"....and "say, by the way, you've got money, want to keep it and have even more, don't you? You can continue to do well for yourselves ..and you hate those 'lefties' anyway, complaining that they want some of that too, so lets organize a coalition, a "movement" to be popularized against the left. ...make it real stylish and edgy ...appeal to those disaffected millennials in their internet bubbles, we'll call it 'The Alternative Right".
Of course now, a major left unit, left union so to speak, would be the union of ethno-nation. And the Jewish and right wing objectivist way to disrupt that unionization is to encourage right wing reactionary populism and its corollary reactionary liberalism.
Now then, again, Majorityrights platform is conceived so that a proper ethno-nationalist view is not buried by the Regnery circus (as our GW aptly calls it), not buried, enmeshed in what it has been doing with The Right and the Alternative Right.
They are only doing quasi ethno-nationalsim as it is perverted through objectivism and coalition with Jewish interests: fighting against social accountability, going along with the Jewish prescription of trying to represent White interests through right wing means.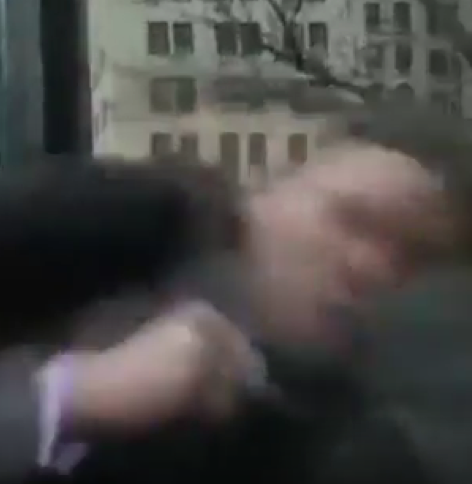 AltRight Radio, "Counter Signal - 2 - The Bannoning", 6 Feb 2017:
(21:00) Charles: Yeah, so, we got kicked off of Reddit. I was one of the moderators there. I organized all of the "ask me" anythings. We got kicked off of Reddit for sharing the researcher bounty that was looking to identify the antifa that attacked you, Richard.

(29:00) Richard Spencer: To kind of transition to a bigger issue. We're in this weird state, if you will. Everything that has happened in a way that I never imagined it would happen, basically. I never imagined Donald Trump would be memed into an Alt Right hero. ...We have this weird situation where there's been this top-down revolution in the Republican party. Donald Trump is soui generis; and he has some people who are on his side: obviously Bannon and (((Steve Miller))) are kind of (sigh) they're definitely not Alt Right but they're hard, they get it at some gut level and they're behind him and pushing him to do this:
[Jewish paleo-nationalism as opposed to Jewish neo-conservatism]

(30:50) Richard Spencer: So, there's this weird top-down revolution that's going on; we can say that Donald Trump has all this access to directly reach the people through Twitter and Youtube and his celebrity and so on; but at the same time this is going to be really, really hard because he is going up against every institution in society. He did a travel ban that is total weak-tea. I'm not bashing Bannon and (((Miller))) who are behind it at all, I'm just like kind of like challenging them, challenging Trump.
(31:45) Richard Spencer: It's a start of something; and obviously the left is freaking-out; they're losing they're shit because it is the first time that they've seen a White man stand up to the world and say, "no, we're not helping you, we're not declaring war on your behalf, you're not coming here, no, this is our country, sorry, but your out of your own country, bye bye"; and they cannot take that, a White person saying that drives them fucking nuts….and so that's where we're happening, that's what's happening, we're in this weird situation, we're winning on this top-down level from the Presidency. But in terms of all of these institutions, in terms of the digital institutions, in terms of society itself, like we're, I can't say that we're winning. We are triggering them, we are freaking them out, we are fighting back against them maybe for the first time in a long time. But we're not winning.
(32:44) Richard Spencer: You know, they are fighting-back too, the antifa are getting hard-core. They are attacking Milo for god's sake. ..and they are attacking us in the streets. ..ah, the digital, Silicon Valley people are kicking us off of platforms, like they're, the Empire is striking back as well, we're just in this very strange situation that I, again, that is totally unpredictable and is also unpredictable going forward. I don't know how this is going to play out. ..it is precarious to say the least. We are basically losing and winning and fighting back and getting fought-back against really hard in ways that we never had before.
[Blending Alt lite with Alt right]:

(33:30) Charles: Oh, this is how you get Caesar. They are so hysterical, I mean, when they're saying that people like Milo Yiannopolis, is a gay, Jewish, race-mixing, libertarian; and they're putting him along side Adolf Hitler; it's just so bizarre, it's like you guys have lost your shit. They're not just attacking Richard Spencer anymore, they're attacking Gavin McInnes, they're attacking Milo Yiannopolis, they're attacking normal, like normal people, like normal Trump people, at their little airport protest over in Portland…there was a guy who just had a Trump hat and I guess I don't know, he may have said something, but a whole mob of people attacked him, knocked him out, gathered around and were like you deserve it you Nazi, ra, ra, ra! ...it was a very disgusting scene..I've never seen, like that before in my life; and they're literally saying everyone's a Nazi now and you can be violent toward Nazis at the Gavin McInnes protest. A professor at NYU was like, "you fucking police, you're protecting a bunch of Nazis!" ...and its, like, its Gavin McInnes ok? He has a Native American wife, he likes Pat Buchanan, ok? He's not Adolf Hitler. They're just losing their shit so badly.
(35:57) Charles: This is the first time that the right has ever pushed back and they're losing it.
(36:07) Richard Spencer: Whether this is due to social mood, or what have you… Bannon, as well, is interested in this fourth turning concept…it seems every thirty to fifty years or so there are these points where there are these paradigm shifts and people recognize it in their gut ...and they react to it and that's when violence returns ...the inter-war period was a very clear example about this ....political violence, street violence, ideologies, I don't like the word extremism, but compared to the bipartisan consensus of the 1980's yes, it was kind of extremism. Very different visions of the world were clashing. You have a similar situation three decades after in the late 60's and 70's…where again, violent action, underground societies, bombings, again, a lot more things were in question, people were willing to do things. .. and as I grew up, I was born in 1978 so I grew up in the 80s and the 90's, all of that stuff seemed totally impossible. The notion that you would kill someone over politics was basically insane. It was unthinkable. ...now it is clearly thinkable. There is no doubt that at one of these future events, whether it is I speak or whether its an NPI conference or whether its Gavin McInnes or whether its like Steven Crowder, there's going to be blood on the fucking street, there is going to be deaths due to politics. That is something that everyone just assumed was over, but its back. There does seem to be a very intensely negative social mood going on and I think there is also this demand, and it comes from both the left and the right, this radical demand for a new paradigm, and we're a part of that…. I was actually joking, but the Alt Right actually does have something in common with the anti-fa.
[That's right, they're both controlled opposition]
[Now to wrap up the friend enemy distinction as Jews would like to develop it]
(56:56) Richard Spencer: This is the way I would end it [wrap-up the podcast] one aspect of the civil war, at least as I would see it, is that ultimately it becomes two sides; and we are seeing that…what I've been used to, my career in this, has basically been… like your fighting two battles, on the one hand you're fighting the left and the liberals, but I always viewed the real enemy as the phony right, like that's the real enemy that you have to displace and destroy, the phony right, they're the ones preventing a new right, a different right, an Alt Right from emerging…and so that's how I viewed it… what's happening now, I think is a different dynamic….and that is that we're getting pushed-onto the same side, whether we like it or not.

It's like the type of Alt Lite moral signalers, who want to talk about how un-racist they are, how Trump is going to be great for everyone, whether you're a Korean shop owner, an African American or an Indian immigrant, we're all going to be making America great again, that is just, I'm sorry, that is really quaint and kind of fun for you know, Cernovich. ...but that is all just total objective nonsense ..no one is going to take that seriously, like it's already over. Basically, the Alt Lite people are going to be attacked by the exact same people for the same reason [is this sounding more like plan than a prediction to you too?], using the same language and ideology as Richard Spencer or David Duke, or literally Hitler would be attacked by these people. You cannot differentiate yourself. There will ultimately be two sides ..at the end of the day, even they (honest liberals who would condemn anti-fa attacks) will be pushed onto the same side.
(59:23) Richard Spencer: And that's where we are, we're getting pushed onto two sides; and that is also a sign of a civil war. This isn't some market place of ideas, this is a civil war where one side will win and one side won't.
(59:44) Charles: Well, to purposely misquote Richard Nixon, we're all national socialists now, when libertarians and cuckservatives and the likes of Bill Mitchell and Mike Cernovich, Gavin McInnes are compared to Adolf Hitler, it's a preposterous time to be alive.. that's where we're at right now, the "basket of deplorables" is now the basket of Goebbels. .. we're past the point, we can't have a reasonable discussion. So when you hear Paul Joseph Watson in his British accent or whatever it is, talking about "oh, the 'tolerant' left, oh my, they just don't want to have a discussion." You're right, they don't want to have a discussion, they want to fight you, they want to kill us all. So what do you say, Paul, do you want to join us? Do you want to fight back? Or do you want to get beat up?
(101:06) Richard Spencer: The irony is that you and I would literally have a discussion with Paul Joseph Watson.. whereas the other side won't. ...there's a reason for that ..whatever you want to say about Paul Joseph Watson or Milo or whatever, we can talk with them .. there's a compatible aspect to what we're doing, we're kind of like left and a right in a way.
(102:47) Richard Spencer: In terms of the Alt Lite, I can only imagine that a lot of them are waking up to this obvious reality
(102:59) Charles: I think they are. (((Lauren Southern))), I think, just made a video saying that it's time to fight back.
(103:07) Richard Spencer: Yeah
(103:07) Charles: and it is, if you're being attacked by these people, you have to defend yourself.
(103:15) Richard Spencer: Absolutely. Well, anyway, lets leave it on that note; this was great; unfortunately Andrew had to leave us a little bit early; yeah, so, we're back and we'll be doing this regularly. So, get ready. I'll talk to you soon Charles.
(103:37) Charles: I'll talk to you soon, Richard.

TRS, "Beyond The Wall Episode 6: Interview with Lawrence Murray", 2 Jan 2017:
TRS says: Hello Goys!
At TRS, Lawrence Murray (pseudonym) talks to two Mexicans. Murray, a writer for TRS, has given several clues (in this interview as well) to lead one to suspect that he might be Jewish himself - at least tasked with trying to soften attitudes toward Jews and Zionism, leave them certain outs, if not being Judeophilic. He was also the one responsible for their Castizo article, apparently meant to soften the blow of mixing Whites, Indios and blacks. Whatever the case, with the Mexicans he covers topics that those who actually are dealing in good faith need to consider: "The bad Jews" (as opposed to the "good", Zionist ones, as these Alt-Righters propose the distinction), those Jews who are against Trump and the Alternative Right false opposition. Another matter discussed is world demographic population trends - relevant to this thread is a mention of Chinese population in Vancouver and New Zealand. Also discussed are Indio, Mestizo and "Sambo" (Castizo) populations for their better and worse, their presence in South, Central and North America.
(43:00) Mexican interlocutor: What we were talking about, the imperial spirit of the British Empire that had, like Larry was saying, that had a government based in London but was trying to be a world government, really fit into the merchant style of the international Jews at the time that they didn't even have land, and it kind of fit into a synergy because at the same time whenever the British empire wanted to conduct new businesses, or get new contacts, or a new route in the merchant enterprise, the could always count on the Jews to have a cousin or a friend, or simply walk into a synagogue and say hey, we come from very far away, we have this plan, who do you know? can you make this work? can you make this happen? and there were kinda Jews everywhere, so it does make sense for the British to synergize because on the one hand, they like the merchant cast, international Jews, and at the same time, the British like the amount of contacts and the kind of a-priori expansion that the Jews had around the world. So, I think that kind worked both ways.
Lawrence Murray: Yeah, the British, oddly enough, if you look at the time of the first world war, actually had a sense that the Jews were powerful. Like, they actually had that ethnic awareness. Part of the reason that the Balfour Declaration is made, you know, the promising of an establishment of an Israeli homeland in Palestine, part of the reason why the Prime Minister and the Cabinet go along with this is because they believe by offering this as sort of a gift to the Jews, the international Jewish community will side with Britain and help them out. So, they were actually aware of Jewish power, but by then the empire was on its way out anyway..so it's kind of interesting, they don't really grasp it until it gets near the end, how powerful the faction they're dealing with; and by the time that the British empire ends, Israel manages to literally bomb its way out of it, which is a fitting end..a bookend to the collapse of the British empire.

The Israelis launch a terror campaign against the British government (laughs), which had given them Israel, in order to become independent, yeah, you know, so that's how it ends.

So, beginning in the 30's an 40's The British started to back-peddle on Zionist policy, where they were going to let Jews migrate to Palestine, because, as it turns out, that made the Arabs angry. And the British, of course, having to maintain the empire, couldn't have the Jews and the Arabs fighting each other within the empire because that's bad for the government because it leads to anarchy; so they started trying to say no, the Jews can't migrate to Palestine anymore, because that's causing tensions and the Jews of course did not like that idea.

(46:07) Mexican: What's the name of the hotel that they bombed?

Lawrence Murrary (pretending to be unsure): I think it's the Hotel David. ..yeah, I believe that's the one.

(46:25) Mexican: There's another aspect that led the British to be so susceptible to Jewish influence, basically the crazy Protestant sects. [Note Jewish angle of directing blame to Whites]

(46:50) Mexican:...you know had this crazy belief about the Jews going back to Israel to fulfill some prophesy…

(47:23) Lawrence Murray: That's why I'd recommend reading not just Kevin MacDonald but also Paul Gottfried, who is Jewish, but I believe grew up in Connecticut and New York; and, you know, he's a paleoconservative writer, so he's not a nationalist but he did analyze in the book, "Multiculturalism and the Politics of Guilt" how there's a chain of connection between you know that northern, New England, Puritan Protestant culture that eventually gives rise to the title of the book, Multiculturalism and the Culture of Guilt, because guilt is such a Protestant thing .. you have guilt and you have salvation and you're sort of born damned…and some of it spills-over to Catholicism as well, but it wasn't the Catholics who brought to America the idea that you have to atone for slavery and discrimination ...Catholics did not found the United States.

(48:31) Mexican: If we come through the current year, as they say…as Larry was saying, there are Jews that are writing about these kinds of things…there are so many nationalists in Israel, and you know, the British people realizing that the, the British empire idea and the world finance idea simply is not working ... now how should we approach the issue? Because, on the one side, we have what we've been talking here, that they they did this and they did that, that they've been doing it, they're probably going to keep doing it, they're going to keep doing it, and its in their blood and all that and on the other hand we see an opportunity to kind of just wheel in all the people, the British people, and even talk to the Jewish people about our understanding this concept of identity and of different nations and of commerce between sovereign nations, not between nations that are ruled under one capitalist global finance system. Should we just ah, should we call it even? and let bygones be bygones? and let the Jews have their own state in the Middle East and let the British you know, obviously keep their land and peacefully dismantle the global financial system without holding any grudges?

(50:10) Mexican: I mean seriously, because there's so much momentum in the Alternative Right and all these things .. I use that term as an umbrella for all the awareness that is coming in the world, even among Jews and non-Whites, so if the momentum keeps growing and we actually get somewhere, do we want some kind of conflict with anybody or do we just want to learn form our mistakes and create a new system, that if we use it differently in each nation, as each identity wants can actually work to keep world peace and to let Europeans prosper [note that he's talking about Europeans prospering while they are being genocided] and to let other countries, you know mind their own business [rather, let the compradors mind it for them] you know, if they get back on their feet or they don't well, that's their problem. You kind of get the idea of what I'm saying, right Larry?

(51:05) Lawrence Murray: Yeah, I think the fault-line is going to be 'pro-White countries versus anti-White countries.' I don't know how that's going to unfold entirely, but I think in terms of foreign policy, people that are willing to work with us and permit us, speaking from a white American perspective, people who are willing to let us have our own state, and not try to destroy it, I think that's a good starting point to be friends. People who do not want us to have that, we're obviously not going to get along with. So, we don't know what that's going to look-like yet. I've spoken to people who argue that Israel may wind up being an ally of Europe and a White America, simply because the same people who hate Israel, hate the United States, I've heard argued ...I don't know that that is entirely true but there are people who are both anti-Zionist and anti-White, so you know, we don't know what these things are going to look like, what we do know is that from my perspective, at least, I want a White homeland; and people who support a White homeland will be my allies and people who don't, won't be.
Note the Israeli alliance part, it's the old, "this is what THEY say . ..I didn't say it".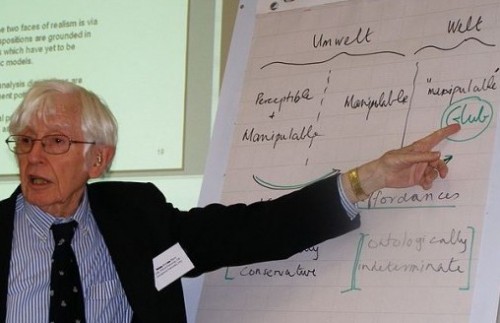 Rom Harré
, Philosophy of science and psychology Professor at Oxford and Georgetown. Notable ideas:
ethogenics
, positioning theory
Contradiction in Lived and Told Narratives

Brownwyn Davies, University of New England, Australia

Rom Harré, University of Oxford

INTRODUCTION

The ubiquity of contradiction in human affairs has long been commonplace. Social contradictions were identified by Marx as the source of social change. Repertoires of mutually contradictory "personas" have been demonstrated to be characteristic of people living in complex societies (Argyle, 1976; De Waele & Harré, 1976). At the same time it is evident that there have also been powerful social norms requiring at least the appearance of consistency in displays of character, in modes of talking and writing and even in patterns of thought.

Research on language and social interaction, vol. 2; 1991/1992: 1-36

Though contradiction is a logical concept that names a relation between propositions, it has a well established use as a general metaphor for incompatibilities of many kinds. It is one of the concepts by which "modernity" has bee defined. So in post-modernity one would expect at least some of the uses of "contradiction" to be called into question, particularly those in which it has a normative role. According to Parker (1989, p. 48), modernity itself, "is contradictory: Its discourse promises scientific truth as the solution to humanity's problems on the one hand, and on the other attributes responsibility and the power to make meaning to individuals."

We two, as individual authors, have been both constituted by, and active participants in, the construction of that modern world. We now find ourselves fascinated by the spaces opened up by its deconstruction, particularly in the work of feminist authors (1) such as Weedon (1987), Walkerdine (1981, 1984, 1985), Haug (1987). This paper, then, stands at the interface between the modern and the post modern worlds: While still being caught up, inevitably, in the discursive practices of the modern world we nonetheless wish to make contradiction a topic for examination in light of such feminist post-modern/ post-structuralist writing.

As a person in our contemporary world one has access to many ways of talking about oneself and one's activities in that world: that is, one has access to multiple forms and styles of discourse. These ways of telling may remain discreet and the contradictions that sometimes exist between them may not become manifest nor present problems for resolution or accommodation. But they may overlap. They may be used as parts of some larger whole. And within that whole they may be profoundly contradictory. Furthermore each discourse may itself be made up of contradictory elements. Billig et al. (1988) give the example of liberal discourse containing ideological commitments to the rights both of the individual and the collective. He also cites educational discourse which espouses as values both equality and authority. In each case there is a discreet discourse containing oppositional and and contradictory imperatives.

Yet one of the predominant features of ways of producing ourselves as persons in the modern world is to present what we do as relatively coherent and non-contradictory, both as we interpret what we do and in the various accounts that we give of what we have done and will do. Numerous strategies exist for dealing with blatant contradictions in those productions. For instance there is the bureaucratic device of "wearing different hats." Each "hat" represents a different set of constraints, aims and repertoires of proper actions.

The movement from the complex array of lived experience to the relatively coherent stories that we tell about that experience will be a central focus of this paper. Like Haug (1987) we see lived experience as inherently contradictory and the appearance of coherence and and non-contradiction as discursive constructions. As Haug (1987) puts it, "human beings, in the process of their socialization, work at restructuring the given elements of their lives until such time as their existence becomes relatively uncontradictory: In other words until social action becomes possible." We wish to explore how it is that non- contradiction has become such a fundamental requirement of the production of self and in contrast how the recognition of contradiction has been greeted by feminist post structuralist authors in particular as fundamental to understanding their experience.

Told and Lived Narratives

Told narratives

Told narratives, including both the stories one tells about oneself and other people, and those narrations we call literature and drama, are generally framed within coherent conventions of discourse and tend to show each character as continuous and often, though not always, as predictable. The purpose of told stories in everyday life is often to show how conflicts and contradictions have been, might be, or even should be dealt with (Sabini & Silver 1981). Told stories are usually finite with well marked beginnings and endings. An orderly state of affairs is interrupted by the appearance of a predicament, a course of events unfolds in which the problem is resolved, and a new orderly state of affairs comes into being (Harré,1979). Such stories appear as accounts, told versions of events that are used retrospectively to order the complex array of lived experiences. As Huag (1987, p. 48) says:

We are not assuming that human beings live according to plan, or in continuities, nor even that they are always determined by the same consistent factors…continuities are manufactured retrospectively in the mind.

One focus in this paper is on those discursive practices through which intelligibility and warrantability are created.

Lived Narratives

Told stories are the means of providing the narrative frameworks through which we interpret strips of lived experience as they occur, that is they serve to guide the actions that make up lived narratives. Who one takes oneself to be at any one time and what one takes oneself to be doing form essential parts of the lived narrative. One's actions are played out with interactive others who provide one with (and whom one provides with) subject positions in the collective flow of talk. These positions may be taken up or refused (however difficult that refusal might be), by any one of the members of the momentary collective. Thus lived narratives inform readings of told narratives and told narratives inform lived narratives (Bruner, 1986; Davies, 1989; Davies & Harré, 1990)...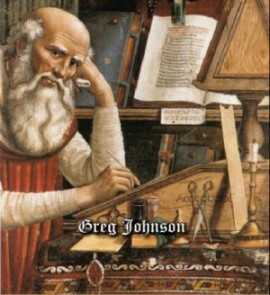 Fail: on this one, your erudition yields an
F-
In minute 2:18 - 2:21:18 of a discussion with TRS, Greg Johnson proposes to do away with the idea that John Locke's notion of civil individual rights is a key fundament of U.S. politics and suggests that it is only portrayed as such by Jewish interests.
First and foremost, Greg is ignoring the fact that it is in the group interests of Whites to criticize this notion for basically the same reasons that Jews have - especially for its bias against their capacity for group discrimination.
Johnson argues that Calvinism and Republicanism, in the latter case in particular, by way of reading Montesquieu, were exponentially more important to the founders. Maybe they were, but that doesn't translate to what became important in the life of ordinary everyday Americans for over 100 years.
Are people concerned with The Republic? Well, of course not very much in any practical sense. You can set aside the bit about Montesquieu being more influential by a factor of a hundred. This is a case of an erudite man pulling rank to the detriment not only of the truth, but of important utility.

The second matter is of Calvinism and its inherent means to exclude Jews. The separation of Church and State is integral to The U.S. Constitution, so any such notion of this being more relevant than Lockeatine rights in the every day lives of Americans - or even for those who set the agendas - is way off the mark. Again, it displays a wish for some of that unused erudition to come in handy in a place where it does not really help.
To look at Locke's notion of individual rights as set against and problematizing group organization is the best way to critique the foundations of America in terms of what has left racial defense susceptible. This is what makes racial defense extremely difficult, because it de-legitimizes group organization.
Given individual rights as the characteristic and definitive law of the land, when people raise concerns about how borders and boundaries are to be maintained, i.e., when people do try to tarry with these strictures, at best they tend to render crazy propositions (disingenuous or naive) that not only will the markets take care of themselves by the magic hand, but boundaries and borders around groups will be taken care of by the magic hand as well. In a word, Locke's empirical objectivism is a force of liberalism that is available for easy exploitation - by Jewish interests, liberals and other later day objectivists, be they Austrian School or other form of objectivist.
Nobody around here is saying that Jewish interests would not have taken advantage of The Constitution's empirical basis. Nobody should be naive enough, however, to believe that just because Jews reject it for its troubling of group organization and discrimination, that we should not problematize it on that basis as well, in order to discriminate on behalf of ourselves.
Greg is being that naive and asking us to be that naive when he tries to pull rank and suggest that Montesquieu is more influential by a factor of a hundred. Well, maybe he was to the founders. But ask Americans, including politicians, what matters to them when push comes to shove - for the past hundred years or so, what matters to them? Montesquieu, Calvin or their Lockeatine rights?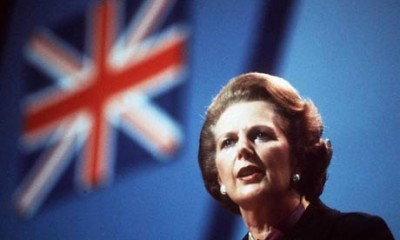 "There is no such thing as society"
In that act of being mistaken, anyway - let's leave a way out for people understandably reacting to the Jewish misrepresentation of the terms, "left" and "post modernity".
Internal Relation and Emergence
You don't have to take a position which places your people (praxis) as the central gauge. You can go on like a right wing fool for Jews and place a "quest for truth, facts and universal foundations" (and "inequality" even?) above all - even wreck your own people in that "noble quest;" but you'd be an unnecessary fool, a dupe for Jews and Jewish thinking in so doing. You don't have to put our people at the center - but you can, as factual verification and reality checking are available in an instant if you are not dealing with reality; whereas the principles upholding our people took many centuries to create and are much more precious and difficult to reconstruct, if ever they can be. It isn't necessary to place facts at the center - people are born of facts and if afforded correct principles, proper agency and accountability, our people will come to continually adjust their interests with the facts. Hence, the right's whole arbitrary-making quest for facts and episodic verification at the expense of principled interest in our people is the height of folly.
Chasing mere facts and perfect verification away from "faith" in our people will tend to take them into runaway, beyond our people's systemic interests - as opposed to taking the White post modern turn into its facilitation of the preservation and reconstruction of our people - where the facts are ensconced in the sufficiently deep emergent reality of our people's systemic history to afford re-framing at their authentic place in relation to our human ecological system.
Right and Altright reactionary fan club - scavenging the wreckage of continued reaction.
The right, "alternative right", those in their orbit, lay in wait as vultures for things like GW's latest surprise: as I stepped aside from a discussion of British politics, he applied the theoretical wrecking ball again to "THE left" and "post modernity" at their behest (he isn't so lame as to have to do it for himself); ill-prepared for the surprise in that context, I put up a threadbare defense against what I've come to see as a part of GW's autobiography - "champion of the right, universal foundational unifier against the left's class divisiveness."
GW - working class hero who sees their classification as a critical problem of imposed nationalist division.
If you are coming here, like myself, chances are that you appreciate GW's ability - you delight as he wields a scalpel on behalf of White/ethno-national sovereignty, more often a wrecking ball to the pretenses of academia and scholarship that are working against it.
We value this, want him to continue, want him to be satisfied with his part and his contributions.
What follows here is going to show little appreciation for that, which is abundant and shows forth in spontaneity for the surfeit of his intelligence - often yielding indispensable flourishes and insights that I myself cherish. This piece is rather an ungrateful piece in that regard, given that he has stood by me as I set about chartering a new platform for Majorityrights; and I sent scurrying many who had deep appreciation and respect for him as well; but it is neither for myself nor "his own good" that I proceed not feeling particularly guilty about that - nor is the matter of face saving a pressing matter for either of us - the sake is proper theoretical grounds, which is always my central motivation. Still this will appear rather like a hit piece - as it takes aim, focuses on the clumsier props of GW's worldview, philosophical underpinnings and aspirations - not on better sides and ideas, which will emerge cybernetically in balance of fact.
If you are coming here, you probably appreciate and identify with GW's rogue path: as a completely disaffected outsider to the academic fray, he early on rejected the nonsense coming out of there, particularly from fields dealing with social issues. And you delight along with him as he continues to apply the wrecking ball to their cherished liberal ruses under cover of "The left", their wish to open important borders and boundaries, to bring down individual merit, to drag others down into primitive individual and group failure - instinctively, you sense him taking down liberal bullies who are smug enough to insulate themselves from the consequences of the unsupportable concepts of social "justice" that they wield against those native White populations least responsible for others problems, most likely to suffer from liberalism and least likely to gain from the applications known as "The Left" - applications which can recognize just about any collective unionization of interests except one kind - White. Certainly a (((coincidence))).
Most people who've come here, myself included, have also experienced mystification over GW's not being satisfied with that. You have been at least temporarily mystified as he evades into the arbitrary recesses ever available by the empirical philosophy that underpins modernity; and as he continually applies its wrecking ball, secure in the faith that it will leave in its wake only that which is fine and good; a wrecking ball summarily dismissing scholarship, conceptual tools and principles that others set forth to guide social action.
I have been stunned as he sends the wrecking ball my way as well, summarily dismissing even carefully culled and profoundly warranted philosophical ideas, eminently useful conceptual tools and important rhetorical positions that I have geared to his same White ethno-nationalist interests; while his modernist philosophy willy-nilly casts me into the role of the "lefty academic" foil in key moments.
I am no longer mystified by this.
A reactionary position is mostly retreating (evading) and attacking - whatever looks like an enemy or Trojan horse - but for its instability, it is susceptible to chase after the red cape.
An early contentious streak in the autobiography over-reinforced by circumstance, ability and admirers.
GW is wonderful, we love GW, but like the rest of us, he is not perfect. There is a residual strain of contentiousness in his autobiography that stems from his early disaffection and precocious disregard of liberal prescriptions coming from academia. It's a part of his autobiography that he takes a great deal of pride-in. It is also socially confirmed enough so that he continues to chase its red cape known as "THE left;" and keeps applying the modernist wrecking ball to any concepts the tiniest bit speculative in circumscribing social interests; or adopting any terms also used by liberal "left" academics - even if used in different ways, he will understand it in THE left way that he is familiar with - and summarily dismiss it as such or apply the wrecking ball.
Unlike most people disaffected of liberal academia, he is not of the working class sort content to shake his fist at academic pomposity, to find solace in a beer and the pragmatism of his working class buddies, allowing the union misrepresentatives to negotiate his interest with their fellow liberals of academic background; nor is he content to join in with the White collar and middle class who typically denounce the worst of academic socialists as unrealistic, while they go along with the liberal anti racism of the academe, signaling their one-upness to the lower classes by denouncing as backward superstition whatever defensively racist discrimination they might even require.
He does share a few things in common with the typical middle class perspective however. Naturally, he has a bias toward viewing his success in positivist terms, as having come about from his gray matter and personal initiative, not because he derived any benefit from artificially imposed social bounds against competition and to circumscribe cooperation.
Though he can relate to the working class "xenophobia", he maintains that their maintenance of who they are among a collective "we" (i.e., particular native European nationals) and their choice of whom to intermarry with (same particular native European national) is something that should and can emerge naturally from their genetics - an identity that will emerge naturally, provided they do not have liberal, Fabian and Marxist ideas imposed upon them; the last thing GW wants is to impose another artifice upon them, one which he believes could divide them against their upwardly mobile English brethren, and in turn, divide the middle class even more against them. I.e., the "left" and "right" is normally taken as an economic divider and unifier of class, not a racial nationalist one as I am proposing. The middle class, as much as any, might be reluctant to 'get it' and not identify with a "White left," in which case we would be back to the divisive issue, not the uniting issue that both GW and I seek - we may not agree on terminology but we do agree on native nationalism.
Thatcherite obectivism a means for personal advancement and foundational unification of nationalism.
In fact, GW is a native nationalist, deeply offended by the class system which has long hampered English unity. Thus, he is not content to disavow the worst of liberal and Marxist academics, writing-them-off as the idiots that they are, while leaving the working class to the fate that liberalism will bring to them, and, if left unabated, to all of us eventually. Like a few, more ambitious among us, he set about to get things right, to open a platform for White nationalists, even before it was quite the immanent practical necessity that it is now.
He aspires to identify the ontological connection between all English classes which, if unfettered by artificial constructs, would have them acting as native nationalists in loyal unanimity to their interests.
In that regard, Margaret Thatcher represented to him a liberating moment from the incredibly burdensome artifices of liberal, Fabian and Marxist Left union delimitations and by contrast an opportunity to unite as nationalists on natural positivist grounds.
Normal first reaction that doesn't take Post Modern turn as it fails to see liberalism flying under left colors.
Indeed, most anybody of this ambition, myself included, who cares about our race and its ethnonational species, starts out in reaction to the absurd, contradictory and destructive liberal rhetoric coming out of academia and reaches to grab hold white knuckle to foundational truths, particularly scientific fact, which cannot be bamboozled by the rhetoric of liberal sophistry (which we later come to recognize as more often than not, Jewish in original motive). And we do grab hold white knuckle - that is to say, scientistically, in rigid over and misapplication of hardish science to the social realm, as we cannot trust the social realm, its rhetorical caprice if not deception - its ongoing disordering effects that apparently threaten to rupture social order anew with every agentive individual. Coming from a non-Jewish, Christian cultural perspective, where our bias starts, if not Jesus, we first liken ourselves to Plato and then modern scientists seeking to gird and found our place and our people's place, whereas "they" are Pharisees and sophists, wielding the sheer rhetoric that we are going to debunk with our pure, native ability and motives. In a word, we are going to do science against their dishonest bias against us - they are indeed being deceptive and biased on behalf of unfair people; we see it as our objective to establish universal foundational truth that will be unassailable to this sophistry.
That is the normal first reaction of a White person who cares about themself and our people - it was mine and it was GW's - a nascent White nationalist in response not only to the anti-White discourse coming out of the university, but in response to the very frame of the discourse - that is to say, taking on the frame [Jewish and liberal social stuff and lies versus White science and truth] - against accusations of privilege, racism and exploitation, we sought pure innocence in truth beyond social tumult and disingenuous rhetorical re framing. We (understandably) acted with absolute revulsion to anything like social concern and accountability - why should we be accountable to ever more alien imposition? - itself neither offering nor asking for an account sufficient to maintain our EGI - and where our people are eerily unconcerned or antagonistic to our people as well, we are only more compelled to take on the task ourselves - to pursue pure warrant. Our first reaction to the liberal chimera called "THE left" is: "I" noble servant of postulates - theorems - axioms - upon universal foundational truth."
Beyond our people's relative social interests even, we must save ourselves from the lies of "The left" (never minding that their first lie is that they represent our left) and found our moral/ontological basis where Jews, other tribalists and our selfish liberals, who only care about themselves, can never again manipulate it. We hold white knuckle, rigidly, in reaction to Jewish sophistry.
History will show that our people who pursued and secured sovereignty, health and well being found a philosophy advanced of that - competent and able to secure their social interests. They'd taken the White Post Modern turn from this reactionary position.
For reasons unfolding here, including reasons of his personal autobiography, GW has yet to appreciate and take the post modern turn.
Personal ability and interpersonal circumstances have facilitated his carrying-on in a typical first philosophical position of an amateur outsider in regard to academia - the epistemological blunder of "they are just sophists who provide nothing but nonsense while 'I' and my pure thoughts in relation to 'theory' am going to set the world aright" - an epistemological error in the relation of knower to known that is born in reaction and puerile hubris, carried on by being strong, smart enough to persist long after most people would shrink back from the signs of its limitations; going further uncorrected as it has been endorsed by "no enemies to the right" (a dubious principle, if there ever was one); it has grown into a surprisingly big and audacious ego wielded as a wrecking ball against "post modern philosophy." We are supposed to rest assured on his faith that in the aftermath of wreckage, that the emergent qualities of his mind are all that is required besides the occasional foil to play off of in order to clarify and carry the modernist program forward to unshakeable, universal, foundational truth - unassailable to any social reconstruction. Never mind that we are already willing to agree upon most of the fundamental rules that he would seek - our agency is not necessary if it is going to suggest anything like planned social construction of systemic defense. No, that's all impure stuff to be cast aside; and by contrast of true Platonic form, if you are freed from that ignorance and come to know the good he will secure, you will do that good.
He is not satisfied to simply negotiate, reason-things-out and reach an understanding among his people, he is not even particularly concerned that it won't be a damn bit of good if people can't understand his philosophical yield - he wants to secure that good on ontological foundations beyond praxis - beyond the capacity for manipulation. Most sophomores abandon this, their freshmen objective, as not only obsolete philosophy, but in fact, come to recognize it as destructive philosophy - a destruction which GW continues, with tremendous faith, without need of Aristotelian compass, that tremendous confidence to persevere where Wittgenstein failed.
The boomer generation - libertarianism and egocentrism.
The likes of Bowery and GW will be slower, if ever, to make the turn in direction, not because they are stupid, of course, quite to the contrary, but because they have the mental horsepower necessary to keep patching and operating the antiquated and obsolete technology that is modernity; and stem predilection both motivates them and enables them to do that; they are more self sufficient, less immediately reliant on the social (why carry others weight?); more confirmed by females by being reliable as such (concentrating on how to do things, not stepping on the toes of females by asking questions of social control - as long as you are at one end of the competition you are OK - liberal or the right wing end); confirmed by non academic workers in their more pragmatic concerns; and confirmed by right wingers in their penchant for anti-social theory beyond social manipulation - exactly, they are also slow to take the turn, of course, because they have an understandable lack of trust in liberal-social narratives; this unwillingness to suspend disbelief may be increased inasmuch as they have benefited as baby boomers, less harried for their identity in the parts of their life-span experienced prior to the culture of critique and in their personal initiatives after its reprieve - in Bowery's case, with aspects of the objectivism behind Ron Paul's libertarian "revolution"; and in GW's case, during the Thatcher years (Thatcher's initial backers having discovered her reading Wittgenstein's cousin, Hayek, who obliviously carried forward upon the Tractatus) - years of brief, partial liberation from liberal-left union fetters - "there is no such thing as society" - in either case, a false friend facilitated as false opposition - viz., an expression of steered objectivism derived of Austrian schools beginning with Wittgenstein.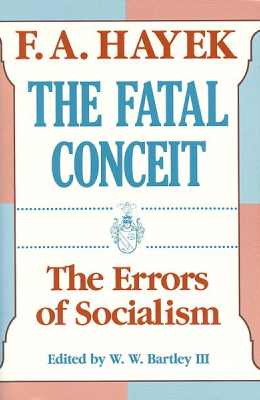 The title is a projection of objectivism
.
Subtitle: look who else is reading it.
What is confirmed to me - in a roundabout way, when GW dons his powdered wig, grabs a quill pen, does his best John Locke or whatever voice serves, and says oh, "that's just Aristotle and his rhetoric," "all of the good ideas are coming from the right", "based in nature, none of this praxis stuff", says that he "never loses an argument against academics", etc., then continually re-applies radical skepticism of the empiricists and their forerunners - is that he is showing an ego driven and confirmed desire to carry-on the "pure" modernist project; viz., in his ontology project and his destruction of everything in its path, even treating Aristotle and William James as utter morons, GW is revealing a vain desire to do something all alone, like a combination of Wittgenstein's Tractatus Logico Philosphicus and Heidegger's Being & Time: "The world is everything that is the case" meets "the worldhood of the world" - without the post modern implications of the latter. All that is required is the emergent qualities of his mind to set the world's ontology aright - it will be "unassailable" by liberal, social, "left" rhetoric.
His reaction, confirmation and penchant for empirical verification against Jewish rhetoric has apparently caused him to disregard the post modern turn that was occuring also in Heidegger's philosphy, albeit in Heidegger's case, in that somewhat rigid, German way (which I find endearing).
GW appreciates Heidegger, so why does he not move forward from 1927 and why does he retreat to 1921 and the Tractatus? That he consders "OF being" the better starting point than Heidegger's "There Being" provides a clue to ego centrism and Cartesian anxiiety - he not only proposes the reconstruction of the Cartesian starting point, "Of being", but proposes it as an exclusive position, not even taking hermeneutc turns with Heidegger's non-Cartesan starting point, "There being."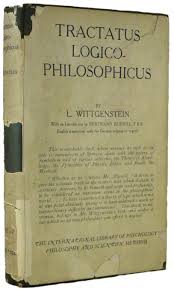 "Unassailably" proclaiming that "The world is everything that is the case"
Whereas Wittgenstein himself was forced to yield-to, if not recognize the necessity of, the post modern turn - so much so that he was embarrassed by his effort at a complete ontology in The Tractatus Logico Philosophicus - having proclaimed its logic "unassailable" at once upon completion, he later repudiated it, even took to referring to its author as if a different person.
The Motivation for Post Modernity
Part of the craze for "post modernity" is that people (correctly) sense that modernity is destroying their differences, their traditions, their ways of life, their people and their very lives. And yet they frequently found traditional societies destructive as well. Therefore they were happy to have not only backing of cross cultural studies, vouching that different ways of life are valid, but also some confirmation from the very foundational math and science which modernity pursued to an apex that finally turned back on itself.
Kurt Gödel had demonstrated that a theory of any complexity could not be both complete and unambiguous.
Neils Bohr had priorly announced that there is no instrument fine enough to resolve the wave/particle distinction.
Heisenberg's uncertainty principle elaborating from that was subtler still - that the observer is engaged in interaction and has reflexive effects upon that which he observes.
Confirmation of Aritstotle's Praxis and suggestion that it should be the radical basis of assessment, not pure objective facts.
These findings confirmed Aristotle's premises as set forth in Nichomachean Ethics - on the nature of Praxis - people are in reflexive relation, mostly requiring a degree of practical judgement as they are less predictable than the theoretical causality which the hard sciences pursue. It also would suggest placing praxis more in the center than theory - i.e., a socially based perspective where people are the arbiter, as opposed to "I think therefore I am" in relation to mere, indisputable facts and non-interactive third person behavioral units; a pursuit even outstripping the subject ultimately in favor of fixed theoretical facts - the Cartesian relation (pursued non-relation, as it were) of knower to known.
Vico was first to take the hermeneutic turn against Descartes, to bring ideas into historical context, the relation of knower to known into the social world of praxis
A relation knower to known other than the Cartesian model is required by modernity's recognized failures and impervious destruction.
Those who care about people, who see the destruction of Descarte's "relation" of knower to known, understand the wisdom of Aristotle, and realize that Vico - Descartes' first major critic - was in fact, proposing the taking of theoria into praxis: i.e., correctly placing people and praxis at the center of his world view. He was setting forth the historical, hermeneutic world view, the post modern world view. And, in turn, those who understand Heidegger will see that he was following in that same direction, which may be called "existential" and which is centered in praxis - the social world.
The White Post Modern turn is, of course, the best and most moral perspective for advocating people - Whites especially - Jews don't want that and so they fool the uneducated masses and most of the educated masses as well by reinterpreting the terms by which people - viz., White people, might understand this - and they get them to react against didactic misrepresentation. That is, they are getting them to react in aversion to what is good and healthy in racial advocacy by having made it didactic in misrepresentation - e.g., the highly sensible Post Modern is presented as "dada" (whereas I have secured its sensible form in White Post Modernity).
Bowery and GW were impelled on, for the didacticism of the (((liberal-left - contradiction of terms))) and for the (((misrepresentation))) that was this false opposition and its false promise to liberate us from The left, among other reasons. Objectivism, the neoliberalism and libertarianism of the Austrian school of economics, Thatcherism, is merely a false opposition that (((they))) set up against "(((The Left)))." It is a product of late modernity, derived of the Vienna School of Logical Positivism, which in turn was derived of Wittgenstein's Tractatus Logico Philosophicus.
Again, that was Wittgenstein's attempt to set-out a comprehensive and "unassailable" ontology - "The world is everything that is the case." He would later say that the Tractatus was "not a very good book", lest he be mistaken for one not recognizing that those who had taken the post modern turn had left this philosophical quest behind. Nevertheless, the Austrian school of logical positivism founded upon the Tractatus lived on through his cousin Hayek (who Thatcher was discovered dutifully reading); it was then taken up by von Mises et. al, who would conveniently and explicitly adopt this no-account modernist program against any one of subsequent generations who was the least bit reflective, who had any social complaints about how they and their people had been left without social capital after this generation of egocentric locusts devoured all social capital in their path. Waiting generations of right wing reactionaries, ensconced in their well protected Internet bubbles, were ready to look up to these libertarians for their lack of social concern, conveniently blaming the socially conscientious of prior generations for the problems - "The Left", where not "hippies", were the ones asleep at the wheel and leading us over a cliff, "but not the objectivists" and not (((The YKW))).
One-up intransigence of boomers meets generation Internet bubble for a right-wing cocktail, silencing socially conscientious voices between.
Because of GW's unwillingness to trust anybody but himself, he takes recourse in the one aspect of the post modern turn where his first person account of all the world's foundations might be claimed - emergentism. He has a problem, however, when I say that the world still interacts. He has to take recourse to the absurdly arbitrary claim that "life doesn't interact."
Emergentism, in fact, is one of the key contributing factors to the post modern turn - it challenges the reductionism and fixedness of the modernist ontology project in an important sense - the emergent whole being greater than the sum of its parts means that significant referents are changeable in complex systems, thus qualifying Bowery's criticism - "there is either a referent or there is not" - as this charge must yield to the fact that facts can be re-framed as they emerge physically, as they are designated by individuals and as they emerge in social consensus. And yes, what emerges still interacts in a myriad of ways.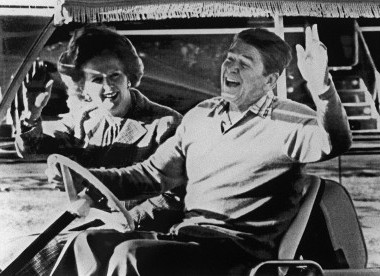 Gen Xer's were a bit late for the ride
"There is no such thing as society"
Their lack of faith in the social narratives as they are applied by YKW is understandable, the faith they show in the guiding principle of modernity to leave only what is fine and true in the wake of their wrecking ball is not. There comes a time to suspend disbelief. To draw a hypothetical boundary around our people is as good a time and place as any. "Wise men see lines and they draw them" - William Blake. And its not so hypothetical.
Perhaps because their boomer generation was early in line and they were intelligent enough to position themselves by means of objectivism for a deck chair on the higher end of a sinking Titanic, they can take some solace in writing-off those who might be going under first, if it does go down, as hazards of nature, having not acted "naturally" in EGI - Bowery in particular, being motivated by an affinity for the individuality of northern Europeans, abandoned ship (MR, anyway) when Dr. Lister and I began raising criticisms of "individualism über alles" and raising social concerns against that.
In fact, for this reason, Bowery issued an ultimatum ("either him or Lister") which defaulted to Graham's more social side, upon which Bowery expressed his "revulsion" for Majorityrights.

Abraham Anon
Kumiko was telling me about her disgust with Hillary and the YKW's wars, citing an egregious collateral damage to schools and education: this will obstruct solutions to the root of social problems and exacerbate social problems from the root as the schools and formative educational years of vast demographics are being destroyed. She is enraged by the damage this will do to personal and social skills. She asks what can be done?
I suggest a new variant of the 12 step meetings. Why? Because when people have been that damaged and obstructed by an interpersonal problem - such as Islamic abuse - it will be primarily these people who have sufficient understanding; they will have sufficient concern; it will be a necessity for them to take the time and show patience; to articulate the difficulties in full significance of the impact to them and society; and to search for solutions.
People who have not gone through this will generally not have sufficient understanding of the difficulties of getting through it, even if they did have inclination and take time from their faster track to a good life to put up with the wild and frustrating expressions that result from traumatic experiences and pervasive abuse.
The "victims" themselves will carry most of the load - by "sharing their hope, strength and inspiration" indispensable coping skills will find their way among them. But that doesn't mean that people coming from a background undergirded by normal philosophy and interpersonal relations shouldn't interact with them; in fact, that is one of the first differences I would make from the 12 Step programs - to have intermittent interaction from people from healthy backgrounds so that they can model normalcy for them and share normal skills. To make sure that bad thinking doesn't keep circulating and gets directed out before long.
So, there could be Visitors Meetings and Skilled Workshop Meetings to go along with the usual kinds of 12 Step meetings -
Speaker Meetings, in which one person tells the story of their struggle with the problem.
Step Meetings, in which one of the Steps is focused-on, with each person in the group having a chance to discuss their take and experience with that step.
The next change that I would propose is putting into question whether 12 should be the number of steps; of course it has pagan origin and has been hijacked by Abrahamism, but perhaps another number should be proposed to make the break more clear.
Of course the content of the steps should be significantly different as well. I will only sketch-in what they might look like. Suggestions from others are more than welcome.
One of the excellent features of the 12 step program idea is that one is not excluded for lacking skills or for not contributing dues. All that is required is a belief that you have a problem with the stated issue of the meeting group and that you comply with a few of its basic guidelines. There are no leaders. You agree to not expose the identity of those who go to meetings and to not gossip about them to people outside the group. You agree enough with the 12 steps (rather, we'll go with 14 steps, why not?) to allow them to provide coherence; and, except for speaker meetings, you allow a chance for each person who wants to talk.
Ok. There are probably some things that I'm forgetting but that's enough to start. Let me have a stab at how the steps might read:
The 14 Steps of Abraham-Anon
1. Came to understand that I had a problem with Abrahamism and that I could not handle it alone.
2. Came to identify positive attributes of my distinct race and my share in these positive attributes. Affirmed these daily to provide faith in mine and my people's worth as opposed to the Abrahamic god.
3. Conducted a fearless and searching personal inventory in order to purge its memes which may harm myself, my people, and in order to make amends to anyone who I have harmed in the name of Abrahamism or because I was inappropriately directing my response to it.
4. Came to understand the truth of how harmful Abrahamism is.
5. Came to understand Abrahamism is not a necessary evil nor a relative cultural preference; there are other "gods" and better ways.
6. Came to understand that its practice and promotion must be rejected by our people.
7. Came to understand that its perpetrators can and must be punished - ranging from denunciation, to social ostracism, to denationalization, to severe personal punishment in some cases.
8. Came to believe in the priceless gift of serenity to be found in the faith that my race, my place within it, and our interests are being looked after by the best and greater part of my people; by myself included.
9. Came to believe not only in the reality of distinct kinds of people, but also their right to preserve their differences.
10. Came to believe in the DNA Nation and international ethno-nationalism (genetic and territorial bounds); as the means to such maintenance of distinct peoples; their quantities and qualities of genetic inventory; their habitats through national territorial delimitations; qualitative and quantitative foreign enclave delimitations.
11. Came to believe that the Abrahamic religion and the Abrahamic man is already an imperialist hybrid and therefore his fate and place is the subject of our discretion.
12. Came to believe that Abrahamism can and should be destroyed once and for all.
13. Came to believe facilitating that destruction to be our prerogative as the people who are willing and capable of respecting racial differences, their right to be preserved in ethno-states, among the DNA Nation; and knowing that there is no avoiding the issue of morals - that every society will have some things that are legitimate, some things prohibited and some things obligated - will seek moral orders based on the Silver Rule as opposed to The Golden Rule.
14. Came to understand that the homeostasis of our ethnostates are contingent upon having the decency and wisdom to respect an option for sacred and devotional enclaves for those preferring strict monogamy (e.g., they want to choose carefully enough, devote themselves to that important choice; and/or concentrate on their endeavors otherwise, not chasing around for partners); and that those wanting to protect more liberal personal prerogatives must assent to that sacrosanct option and to strict national borders of citizenship - paradigmatic conservatism.
It is my experience and my hypothesis that there is a pattern of Jo Cox types who are in an increased one up position of female predilection as a result of the disorder of modernity - a disorder created by the disruption of racial and other social classificatory bounds - with that, they are pandered to from all directions (particularly by the YKW) and they become more articulate and confident, more prone to not move beyond a liberal propensity to gratuitous prerogative and incitement to genetic competition - more able to dismiss as "losers" those who question their judgment (who conversely, become more inarticulate); these increased one up females act as gate keepers, letting through only men (like Jo Cox's husband Brandon) who maintain the liberal disorder that empowers them - never mind the expense to others in their historical, systemic pattern: "it's nature" ...at least it serves their narrow personal interests to believe in this powerful determinism.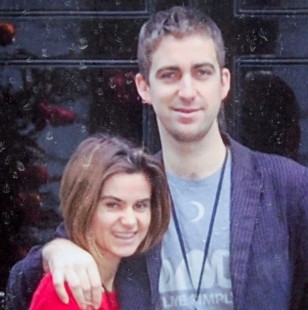 The Cox
Sell-out couples like Jo and Brandon Cox operate with a contextual force to quell voices in objection to the liberal destruction they visit upon our people - White men often squelched first for liberal abandonment and invitations to interlopers.
The voice that liberals would silence is meaningful of a pattern - not to be treated uncritically or with perfect sympathy, but certainly not to be dismissed as having no possible reason to be angry with the status quo - looking upon it as hideously and unnecessarily unjust - so much so as to contemplate it as actionable.
Again, this position of ordinary White males can become quite inarticulate within the disorder of modernity, as they are ostracized, shunned and altercast by the YKW into right wing anti-social aloofness and ultimate alienation - inarticulate and without perceived recourse to this alteracst, they can act into its dangerous and counterproductive role.
How to correct that, to hear these White voices that liberals would silence and engage them such that their grievances can lend corrective aid and be channeled into effective activism - a more productive means than murdering a Jo Cox: who, for her professed compassion, may have been compelled to account for compassion to Whites?
It is precisely because White men are evolved in more sublimated and circumspect patterns of interaction that their reproductive paths require the "prosthesis" of place holding grammars to lend social support against the myriad of occasions that modernity affords for the opportunistic to seize-upon their more protracted biological constituents.
It is with a notion such as this, "just a few more words added to his grammar of motives might change a sociopath into a merely neurotic sort" (Kenneth Burke) that we make an ongoing reference place for our good and loyal women - hopefully, more than merely staving off misogyny, an extended grammar of motives can transform him, lending sufficient alternative range of functional autonomy for him to become an articulate spokesman for our people otherwise terribly manipulated and pandered-to by those in power…
It will do no good to deny the capacity for the terrible treachery that exists among our co-evolutionary females as well - and in service of systemic correction there needs to be capacity for criticism as such - to rupture imperviously destructive denial; an honest platform that will provide a place for anger to go and be channeled into further correction, as violations of our more sublimated patterns are difficult to express - depending on our NOT having to seize every opportunity, to play "game" a la Roosh V. Nevertheless, support and reconstruction of a protracted grammar of White motives allows for emergence of attention to the more quiet, loyal ones. In these circumstances rife with treachery and traitors, European men need reminders of our loyal women.
With that in mind, I start this thread of videos or just plain music that expresses loyalty and sensitive concern from our co-evolutionaries.
This one is a good start - Dido showing loyalty to what appears to be an ordinary, working class White man.
I will be adding more videos of this kind and, of course, welcome others to contribute their favorite videos of this kind to this thread