Majorityrights Central > Category: Global Elitism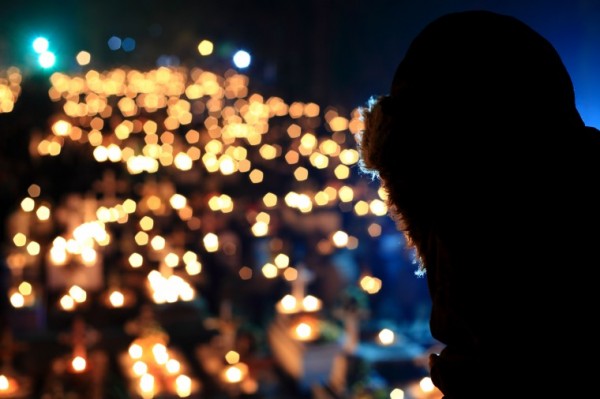 DanielS, in comment 147409 on Wed, 28 Oct 2015 wrote:

Jimmy, while defending the enjoyable pagan sourced holiday of Halloween against the Orthodox Church, we might also take occasion to note that the Christian Church has arrogated what is the most sacred holiday to our ethnic genetic interests, which is the day following - November 1rst - in Eastern Europe it is still a day when European folks commemorate their forebears, visiting the cemetery to pay special respects. It is practiced there in cloaked manner. But reverent respect that should be directed toward our ancestors has been largely diverted by the Church and back into its Judeo-religion; worse still in the west, where the "All Saints Day" (Nov. 1) diversion has been taken so far that our ancestor reverence is but the vaguest remnant, a phantom holiday, somehow indicated on some calendars, but not observed - merely alluded-to very indirectly for those who care to look behind the etymology of the name, "Halloween", and into its true history.
Upon reviewing the matter of Halloween, I see that I was so focused on the importance of the European day of our ancestor veneration - or what should be the point of celebration on November 1 - commemoration of our forebears (typically including a family visit to their graveside), that I lost sight of the fact that the Church was not only distracting from the true significance of the November 1 celebration for us; but also that Halloween itself was not a part of the mere diversion and distraction from the holiday. While many in East Europe see November 1 as an important holiday, Halloween still tends to be perceived by them through the churchly lens as a recent and corrupt affectation imposed from the commercial West, rather than an integral part of the holiday.
My response to Jimmy was correct in the general idea - of the Church burying our most sacred holiday - viz., in reverence of our ancestors - but I had neglected his point in fact of Halloween itself being an integral part of the holiday, not a fluffed-up and commercialized imposition to distract from the real thing: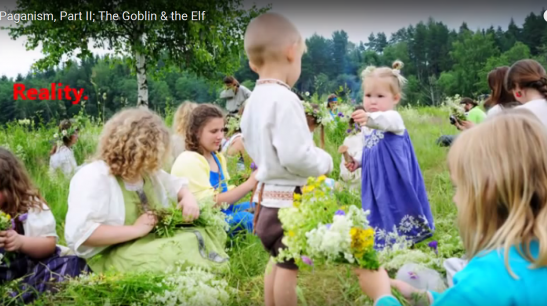 Initiating the children into becoming one with their forebears.
As the most important, sacred, commemorative holiday practice in reconstruction of our EGI through the initiation of our true Traditional Youth is under assault by The Orthodox Church (in this case), it becomes particularly relevant to highlight against the false Traditional Youth and their Orthodox Christian religion of our debates.
Apologies to Jimmy for the initial misapprehension of his post and his purpose:
Jimmy Marr in comment 147408 on Wed, 28 Oct 2015 16:08 wrote (emphasis added):

In evidence by the October 24th, 2015 edition of The Moscow Times, Christ-insanity is continuing to wage its age-old war against [the true] Traditional Youth.

The Education Ministry of northwestern Russia's Arkhangelsk region has banned Halloween celebrations at local schools, citing the holiday's harmful effect on children, the FlashNord news agency reported Monday.

The ministry's statement said that Halloween is "incoherent to basic traditional values and causes a negative influence on fragile minds."

The ban was instituted a week after the Russian Orthodox Church in Siberia's Krasnoyarsk region called on local authorities to ban Halloween on a similar basis, the Komsomolskaya Pravda newspaper reported. Priest Maxim Zolotukhin told local STS-Prima television station that children may get depressed after Halloween because they do not understand the difference between make-believe and reality, and so evil will enter their souls.

Russia's regional authorities have displayed hostility toward Halloween many times over the years.

In February this year, a school director in Siberia's Khanty-Mansiisk autonomous district was fired for organizing a Halloween party at his school last year, the Snob magazine reported at the time.

And in 2013, the Omsk regional Education Minister Sergei Alexeyev issued a letter against Halloween celebrations in schools. He explained that Halloween includes "death cult propaganda" that can damage student's psychiatric and "spiritual-ethical health," local news website NGS Omsk reported.

In 2014, Public Chamber member Georgy Fyodorov wrote a letter to Russia's Culture Minister Vladimir Medinsky asking him to officially ban Halloween. Fyodorov saw the celebration as an "ideological security threat" to Russia and proposed the promotion of traditional Russian festivals instead, the Izvestia newspaper reported.

Inasmuch as the war against Halloween is a proxy war waged by christians against [the real] Traditional Youth, it is little wonder that metaphysical mercenaries would attempt to distort the meaning of that name and use it as spiritual camouflage. Their masters have taught them well.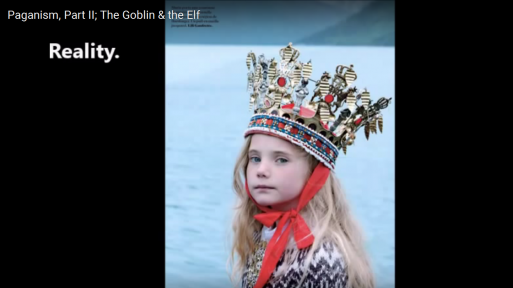 Halloween Ritual for the True Traditional Youth of Europe.
ThuleanPerspective /Youtube Transcript, 'Paganism, Part II; The Goblin & The Elf, 04 Dec 2014:

The children are not [considered] real people yet, not until they go through this initiation rite on Halloween…when they enter the realm of death, dressing up as the dead, taking on the identity of a dead person.. in a sense they become this person.. they have the same name, the same honor and the same death as the person they chose to become in this initiation ritual. The dead person, of course, is one of the dead forbears.

You can say that they believed in reincarnation.
Let us note also the ethnic genetic reincarnation.
Ibid:

So, they are returning to the Yule Tide and they are returning in the night. They are lead by the Sorcerer and the deity from farm to farm with these children to bring them back home… the families wished them welcome with some food on the table… to enable them to eat and feel welcome when they come back home.

During the Christian era, those in Church power wanted to destroy this tradition, they wanted to destroy European culture. So they demonized these children and turned them into grotesque creatures, mocking them for their "superstitious belief in goblins" and so-forth when in reality they didn't believe in any such things.

But the farmers could no longer put the food on a table inside the home for the children because church authorities might find out; so they had to put it into the barn.

These were not evil spirits, they were merely children returning for their initiation ritual [into the legacy of their forebears].

[Even so] the children were perceived by church people as becoming as twisted goblins [misunderstanding their transit with the dead where they were communing with elves, which were the spirit of the dead].

The children are the reborn dead relatives.

The elves were known to always sing, dance and read poetry because they are trying to preserve their memory..

This illustrates what the Christians have done to our culture. They have taken a beautiful, European, pagan religion, tradition, pagan culture, and twisted it…

..turned it into some grotesque mockery of what it really was.

The grotesque, twisted image of our religion was made by the Christians in an attempt to destroy, to weed-out our roots, to cut our roots so that our culture, our peoples would fall.

What the church could not burn they twisted.

But the European culture was beautiful, rich, advanced and most importantly, it was ours.
An argument by Mick Lately:
Mick Lately in comment 147410 on Wed, 28 Oct 2015 18:01 wrote:

I think Halloween is being turned into perverted paganism and that it is part of the whole "weaponized anthropology" campaign. Not to mention that it's "cultural appropriation" for non-whites to celebrate Halloween.

I would support the official ban of Halloween as a temporary wartime measure and allow it and Christianity back when the Jews and non-whites have been defeated.
A significant rebuttal to Mick Lately by Kumiko Oumae:
Kumiko Oumae in comment 147414 on Thu, 29 Oct 2015 02:37 wrote:

Weaponised against who, though? The 'weaponisation' of anthropology is when research of the culture and history of an ethnic group is used by belligerent groups to facilitate their mission objectives. However, our mission objective as ethno-nationalists and ethno-regionalists is to:

1. Defeat those who try promote mass mestizaje;
2. Promote viewpoints which would enhance people's willingness to reinforce national and regional borders;
3. Promote regional integration and common security perimeters on the basis of shared ethnic and cultural heritage, as well as shared economic interests.

In order to prevent our enemies from occupying positions of cultural power, it's necessary to get everyone to quit looking to churches for guidance, because the churches are opposed to everything that we stand for.

There is probably nothing more that the churches would love to do in their own form of 'weaponised anthropology', than to re-colonise the minds of the people through some form of renewed culture war, and thus disarm them mentally before anything even gets off the ground.

You can't just place a temporary ban on culture because [you imagine that] it's 'inconvenient' for you to have to fight on that level. The enemies are not going to suspend their own culture war against you to be 'fair' to you in the meantime.

Jews, Christians, Muslims, and the whole liberal media combine that is arrayed against you, are not going to call truce on you if you promise them that you'll stop celebrating Halloween. They'd just have liberals and Jews hollow it out into a purely commercialised holiday with no content at all, and Christians and Muslims would then bash it and present themselves as a false opposition to such 'commercialism' as part of their own recruiting drives.

Retreating from the sociocultural domain has never produced good results, not ever. In the conflict that is going to come later, these kinds of arguments that are occurring in the sociocultural domain are going to form part of the crucial groundwork that will determine the way that conflict will manifest, how it will be fought, and what the outcome of that conflict will be. Dealing with laying that groundwork can't be put off until later. The content of the conflict and the ideas around which that conflict is fought, determine the nature of the outcome of that conflict in the event of victory.

That is part of why I am never interested in advocating collaboration with Christianity in the pre-conflict environment, not even as a cynical play. That is a losing game, because firstly, Christianity cannot be trusted to maintain a martial posture or to adhere to the ethno-nationalist or ethno-regionalist principles. In the aftermath, if collaboration with Christianity resulted in a Christian-dominated outcome, then it would mean that everything was done for nothing.

The religion issue is not a side-issue, it's not a mere 'question' that is asked and answered in a little policy book somewhere. It's a core part of the problem in the North Atlantic. Getting rid of Christianity is a necessary pre-condition to the survival of the peoples of the North Atlantic.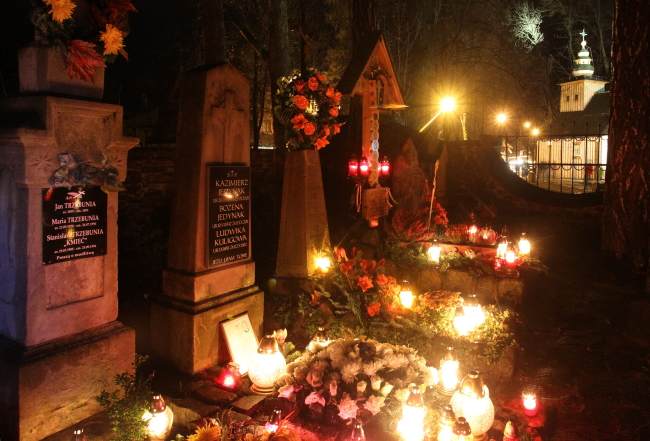 It is appropriate that her name is Morano...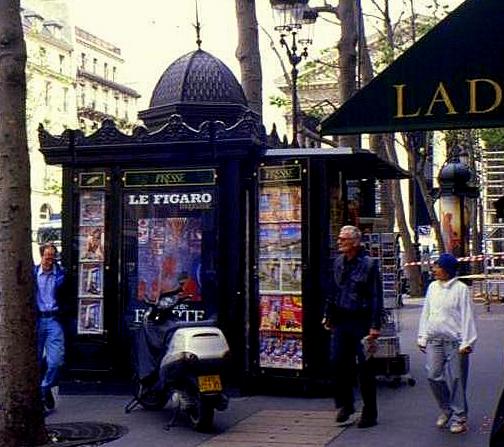 PARIS — Nicolas Sarkozy is threatening to strike a member of his center-right Les Républicains from the party's ticket for the French regional elections in December ...after MEP [Nadine] Morano said Saturday [September 26th] that France was a "Judeo-Christian country … a white race that welcomes strangers."
What is apparently happening here is that Nadine Morano, true to her name, is attempting to use Jewish crypsis to include Jews as "part of the 'White' race"... and that is probably why she has been able to get away with putting the two terms - White and race - together at all in a political context. Otherwise, her "controversial statement" in "defense of Judeo-Christianity" wouldn't be worth a second thought.
What merits re-attention to Morano is this, however. It seems that indeed the masters of discourse are trying to create a false solution to a false polemic and some right wingers are taking the bait: French "intellectuals" (read, "Jews") are trying to frame a discourse where some "Leftist" academics are going "rogue" and becoming "rightists."
Of course there is no mention of the Jew in this "new academic amalgam of left and right" but rather an attempt to create an "intellectual framework" to ruse a coalition against Marine Le Pen for the extent that she represents true ethno-nationalism, i.e., as a representative of the native French - which her father knows very well does not include Jews as "White" nor "Judeo-Christianity" as their rallying cry.
So, lets look at what is behind her, starting with the latest bullshit artist who would try to dupe native Europeans into thinking that he is on their side. His name is Michel Onfray and the Jewish media is trying to create a sensation about how this "former leftist" is now incorporating "the right."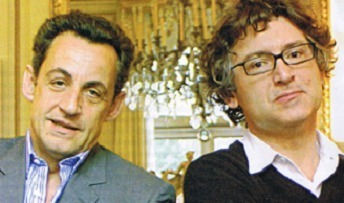 Right-winger Sarkozy has new company from "former leftist intellectual" Michel Onfray
As one reads through the media gibberish, however, it is apparent that Jewish academia is encouraging him to "turn rightward" in order to enable Jews to assimilate Whites, White interests, turn them away from authentic ethno-nationalism and toward a myopic focus against Islam on behalf of "we, the multi-cultural and pluralistic Europe."
J'accuse: Leftist intellectuals turn right

Politico, "Unusual ideological bedfellows in France are uniting against globalization and the euro", Oct. 19, 2015:

PARIS — When the newspaper Libération last month accused self-professed "left of the left" philosopher and best-selling author Michel Onfray of "doing the [far-right party] Front National's bidding," French intellectuals circled the wagons.
Their definitions of left and right, not mine.
..to the rescue from left and right to defend Onfray, they did what intellectuals do in these cases: organize a public debate.
Intellectuals?
The headline of the event, to be hosted at the Maison de la Mutualité on October 20 by political weekly magazine Marianne..
Marianne magazine, created by Axel Kahn, the son of a Jewish father, Catholic mother…the magazine is now owned by Robert Assaraf, a Moroccan Jew ...the magazine calls Nicolas Sarkozy "a right wing candidate."
In support of its sometime contributor Onfray, sets a new standard for navel-gazing: "Can we still debate in France?"

Spoiler alert: The fury stirred up by the controversy offers a good clue to the answer.

Onfray is only the latest French thinker whom government-friendly media and Socialist party officials accuse of pushing ideas similar to the far-right - on immigration, the role of Islam in society and the need to restore France's battered sense of self.
Ah yes, now that Islam is becoming a bit much, enough of Sarkozy's right-wingishness, some are even assimilating the "far-right" to take an audacious stance against… immigration!
They include the moralist philosopher Alain Finkielkraut .."a former left-wing radical and now member of the French Academy who has written several books on the waning of France's traditional republican culture and the country's "unhappy identity" (the title of one of his books);
"Alain Finkielkraut (born 30 June 1949) is a French essayist and public intellectual. He has written books and essays on a wide range of topics, many on the ideas of tradition and identitary violence, including Jewish identity and antisemitism, French colonialism, the mission of the French education system in immigrant assimilation, and the Yugoslav Wars."
Régis Debray, a 1960s companion of Che Guevara who later became an adviser to former Socialist president Mitterrand;
...known for his theory of mediology — a critical theory of the long-term transmission of cultural meaning in human society — and for fighting with Marxist revolutionary Che Guevara (in Bolivia in 1967) and advancing Salvador Allende's "Marxist" régime (Chile, early 1970s)
Eric Zemmour, a far-right journalist and TV debater whose book "Le suicide français" ('The French suicide') on "the 40 years that destroyed France" became an unlikely best-seller last year;
Éric Zemmour was born in Montreuil (today in Seine-Saint-Denis) on August 31, 1958, to an Algerian family that came to Metropolitan France during the Algerian War. He identifies as a Jew of Berber origin, and above all as a French Jew.
..even Michel Houellebecq, recluse novelist whose book, "Submission," describes a future France as an Islamic theocracy.
Besides Jews in support, Onfray has a Marxist revolutionary and a gentile who is willing to go to jail in order to fight Islam (with Jewish blessing). These are supposed to be our friends. They were "the left" and now they are "the right", or leaning "right"...
What they don't know is that we are The White Left and we don't buy their shit for a moment.
Let's carry on then…
The new 'new reactionaries'

The 'controversy' has simmered for a long time. In 2002 the 'left-leaning' magazine Nouvel Observateur was already putting Finkielkraut on its cover to wonder whether he was part of the "new reactionaries."
Not even a good bluff at false opposition.
It is now pervasive and part of the permanent French debate. It hasn't been restricted to the realm of high-brow discourse.
Of course not, the Jewish media would try to promote its controlled opposition as much as possible.
After French Prime Minister Manuel recently criticized Onfray for one of his tirades, he was called "a moron" in return by the philosopher. And earlier this year, Valls was deemed "a bore" by Houellebecq after venturing that he didn't agree with the writer's somber vision.
Gee, these "intellectuals" are daring.
Libération's outburst was prompted by the latest in a long string of provocative statements Onfray has made in recent months, attacking the Socialist government's policies and principles.

In an interview with Le Figaro,
Le Figaro is owned and controlled by Serge Dassault, born Serge Bloch, both his parents are of Jewish heritage.
..on September 8, the writer criticized what he called "the emotional response" to the picture of a dead refugee child that made headlines around the world and prompted French President François Hollande to soften on the issue of quotas for accepting asylum-seeker quotas.
Yes, sure, "the intellectuals" are coming to our European defense on the matter of immigration.
Onfray, who declined a request for comment for this article, went on to accuse France's successive governments of "being contemptuous of the people" — what he calls, using the English term, "the 'old school' people": French blue-collar workers, the unemployed, the poor, the pensioners. As for National Front leader Marine Le Pen, he said: "I don't resent her as much as I resent those who made her possible."
Onfray resents the possibility of European ethno-nationalism emerging.
Sacrebleu!
The dispute comes a few weeks after Jacques Sapir, an economist from the far left who has long campaigned against the euro, suggested the creation of an "anti-euro national liberation front" that might extend up to and including Le Pen's party.
Sapir is a "far left" economist, son of psychoanalyst, Michel Sapir (Sapir = Jewish), he teaches in Russia and is perhaps a part of negotiating a quid pro quo between Russia and Le Pen = continue to ease-up on the Jews and Russia will give you more support.
Sapir added, in a Libération interview, that it was undeniable that the far-right National Front had "changed in the last years." He is also one of France's staunchest defenders of Vladimir Putin's policies, and the author of a blog hailing what he sees as the Russian president's many "successes" both economically and on the international stage.
Like I said.
Trojan horse of globalization

Onfray has called Sapir's idea of an anti-euro alliance "interesting." Some of the philosopher's critics see a bitter irony in the fact that in 2002, he created a "People's University" in Normandy, where he resides, to counter the rising influence of the National Front's ideas. That's the year when the party's founder Jean-Marie Le Pen, father of current leader Marine, made it to the second round of the French presidential election against then-president Jacques Chirac after having defeated Socialist candidate Lionel Jospin.
I.e., Onfray is a useful tool for Jews…
The real split in French politics, as Onfray now sees it, is between the ruling, pro-European elites of both the conservative and socialist parties and the French people, who, he often says, have been betrayed "since 1983" — when then-president Mitterrand, a Socialist, converted to pro-market policies.
Oh yes, the problem is those damn socialists (don't want to take away anything from plutocrats, especially not Jewish ones).
Ideological overlap between the National Front and France's far left is not entirely new. The nationalist party has long sought and received support from French workers disillusioned by the mainstream left parties. Some former communist strongholds are now areas where the FN gets its largest support.
What a surprise! White Leftism works ..all of the people cannot be fooled all of the time.
'This government from the left can't seem to find an intellectual on its side.'
Jews like to use "intellectual" as a code word for their own rhetorical bullshit artists, who will now try to disassociate themselves from the liberalism that their people and flunkies created, that they are here and now calling "the government of the left".
But most truthfully and most crucially, neither will The White Left find a Jew on its side.
Marine Le Pen herself stands a serious chance of winning the Nord-Pas de Calais district in the upcoming regional elections in December. The industry-dominated area was long ruled by the socialist or communist left. The anti-capitalist, anti-U.S. and populist platform of the National Front strikes a chord with voters who resent the changes brought by globalization.
...by Jewish and objectivist sellout globalization.
"Europe is seen by those intellectuals as just a Trojan horse of globalization," said Laurent Joffrin, the editor of Libération who led the anti-Onfray charge. "What unites those intellectuals is opposition in general to modern times - to the governing left, to market-friendly Europe, to immigrants seen as armies of Islam. They never venture to tell us what should be done."
...they found a useful idiot, an objectivist goy liberal to be a convenient foil for their false dichotomy.
Now the greater "intellectuals" are going to rescue us from this fool-hearty liberal.
'The people vs. the euro'

Leftists like Onfray now find themselves agreeing with the other end of the political spectrum on a couple of key themes.

The first is the fate of France's poor and working class – the "proletariat" Onfray says has been abandoned by the right and the left alike. In that vision, the governing left's policies favor the globalized elite and the well-to-do, while catering to the needs of minorities ("the margins," says Onfray) — such as immigrants, homosexuals and women.
...and women? French women are "minorities" that the "intellectuals" are going to defend against on behalf of who? ..and against who? ... seems both Jews and White objectivist sell-outs would like to blame the other.
The second theme is the visceral hostility towards Europe and the euro, seen as constraining economic and social policy and a fatal blow to the infamous "exception française," a large and costly welfare state that's supposed to shield the French from the turmoils of the global economy.

The drama is being played daily in the court of public opinion. Think of it as "the people vs. the euro."
Is that how we should think about it?
"The latest eruption doesn't come in a vacuum," said Pascal Bruckner, an essayist and fiction writer, and one of the few French intellectuals who still presents himself as "pro-Europe, and rather Atlanticist."

"There has long been a tradition of intellectuals defining themselves against the government, and if Valls thinks he can be a book critic, then the reaction is understandable," Bruckner said. "What's striking today is that it looks like this government from the left can't seem to find an intellectual on its side"
Bruckner is another convenient objectivist, a proponent for returning to the enlightenment; with that, Jews can set-him-up as a foil.
Meanwhile, France continues to struggle with the economic crisis. Even as unemployment in the eurozone as a whole has declined steadily since early 2013, it keeps rising in France and may soon go above the monetary union's average.

France's intellectuals grapple with globalization, as does the rest of the society.
They again quote Joffrin, the other objectivist foil:
"This increases the disillusion of traditional left voters," said Joffrin, "because the government so far can't show results for its pro-euro, fiscally strict policies."

The zeitgeist is summed up by the term "sinistrose," the deep-rooted pessimism that has long passed as a trait of the French psyche but is taking a turn for the worse in times of economic and political uncertainty.
The new solution to the enlightenment's radical skepticism, the Jews will tell us how to integrate "right and left" ... waiting ...here comes..
The anti-European feeling even permeates the governing left. When Marine Le Pen last week addressed Hollande in the European Parliament by calling him [Merkel's] "vice-chancellor for the France region," she was only slightly more aggressive than Hollande's former economy minister, Arnaud Montebourg, who was fired from the government last year after saying that France's austerity policies were "dictated by Germany's right."

"Europe here serves as proxy for globalization," said a government adviser, who didn't want to be identified for fear of "adding fuel to the fire." "I call it the defeatist wing of French intellectual life: There's no chance we'll be able to make it, so let's retract and retreat."
No, no, the Jews and their shabbos goy are here to save us from our skepticism…and put our long held prejudices into debate..
And, yes, debate.

The new talk-show culture
The "Saving Philosopher Onfray" operation has no shortage of theatricality. It involves best-selling authors, whose pictures more often than not grace the covers of glossy news magazines, complaining about a "media conspiracy" to silence them.

Onfray's best-selling books provide frequent cover stories for the news weeklies, and Finkielkraut seems like he has a permanent seat on French TV talk shows. Even government-supportive media, such as Libération or L'Obs, are eager takers for interviews with the supposedly silenced reactionaries.
Come the "neutral media" to apply the hand of restraint to these "rogue reactionaries"
Authors with more established "intellectual" credentials, such as Finkielkraut, are pushing back against what they consider an anti-racist or "anti-fascist" thought police. The philosopher recently defended the right of Nadine Morano, a French MP from Nicolas Sarkozy's party Les Républicains, to say France was a "white race" country.
There is the payoff: all this build-up to allow Morano, and her Morano crypsis, to pawn-off Jews as White and manipulate White treatment of out-groups: "France is a Judeo-Christian country … a white race that welcomes strangers."
And the Crescendo of the pilpul - playing the goyem off of one another:
Le Pen's party, he writes in his most recent book, "La Seule Exactitude," must be criticized for itself — because it is a "party of demagogues, ignoring both the complexity of political action and economic laws, promoting the cult of the strong man to the point of making Vladimir Putin not only an ally but a role model."
Marine, your Russian Jewish alliance won't spare you for being a shabbos goy - another one, Onfray, on behalf of French Jews, seeks to assimilate your position and use that against you.
Back to the other useful foil…
Bruckner said it remains to be seen whether the controversy will be "just a prairie fire, chased next week by another piece of news" or a sign that "the divorce will become permanent between the ruling left and the intellectuals."
Yes, sure, we want those "intellectual" Jews to swing rightward ... right where we are not.
In the meantime there is whispering that the big Mutualité meeting might be canceled after all — especially since neither Onfray nor Finkielkraut has agreed to appear as a witness for his own defense.
Didn't you say that what "intellectuals" did best was organize debates?
Take heart, Onfray and friends, Islam didn't come to debate either.
You might take the debate to the Middle-East, take Nadine Morano…she can defend her concept of Judeo-Christian Whiteness ...there.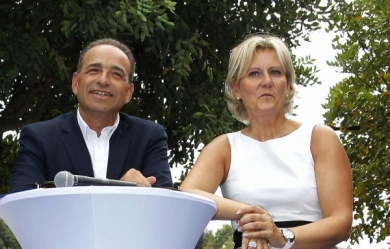 Jean-François Copé (Romanian Jewish father, Algerian Jewish mother) and Morano
Morano has felt that "we need a tonic, and UMP Jean-Francois Copé best placed to embody the word, with strength and ability to address the issues without taboos" ...a representation of the "uninhibited right."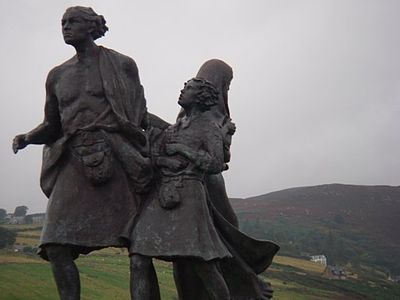 Gaels were expropriated from the land between 1800 and 1830.
What is going on?
Much has been said in recent weeks about a man named Peter Sutherland. Sutherland is the United Nations Special Representative on migration, and he is an international businessman and former Attorney General of Ireland who has served in a variety of business and political roles. He was appointed to the European Commission in 1985 and had responsibility for competition policy. He was the Chairman of AIB (Allied Irish Banks) from 1989 until 1993. He was non-executive Chairman of Goldman Sachs International until June 2015. In 2010, he was appointed co-chair of an Experts Group, to report on the priority actions to be taken to stave off protectionism and to boost global trade.
Sutherland is also keenly pro-European, which doesn't sound like a bad thing until you realise what he means by that. A person would think that it's pretty simple, after all, when talking about the 'European Union', the word 'European' is literally in the name. But no, Sutherland is pro-European, or 'a Europhile', in the sense that he supports the institutions of the European Union, but he does not support the ethnic genetic interests of those who live under those institutions.
Sutherland is a person who believes that the Arab Spring should have been considered as a chance to begin 'weaving together' Europe with North Africa and the Middle East, population-wise. What he of course means in practice is not—not ever—a colonisation of North Africa and the Middle East by Europeans, but rather, an invitation for literally unlimited migration from North Africa and the Middle East into the European Union to displace Europeans.
Objectively speaking, that is the expropriation of European peoples from their own lands, it is a displacement. Sutherland however entreats Europeans to think of it from a humanitarian and empathetic point of view. For example, it was Peter Sutherland who described the makeshift refugee camps in Calais, as 'an indictment on society', and asked the British and French governments to do more to assist the Middle Eastern and North African migrants.
Previously, profiteering
For the Sutherland family name, there is a long history of humanitarian and empathetic points of view being expressed by its members, when behind the hand-wringing and the appeals to a universal morality, behind the cloak of respectability and quasi-aristocratic pretensions, lurks the dagger of the most vicious blood-treason and abject profiteering which can only be expected from business-people of their calibre—a tendency which is by no means diminished but rather is reinforced by their Christian identity.
It was in January 1853, that the Stafford House Assembly of Ladies issued its call to their counterparts in North America, to ask them to consider the plight of black people in the Southern states of the United States, who had been enslaved for so long and were, in their view, in need of sympathy. They were consciousness-raising, making a call to action, and so on. That was a declaration that took place when Stafford House was under the presidency of the Duchess of Sutherland, who—much as it was in fashion then as it is in fashion now—was giving an object lesson on how easy it always is for liberals to show concern for people thousands of miles away, while ignoring the suffering of their own people close by—particularly when that suffering is caused by their own 'humanitarian' hand.
The whole history of the primitive accumulation that has led to the appearance of the wealth and prestige of the name Sutherland, and of other names of that type from Scotland and Ireland, is really in fact a history of the expropriation of the Gael people from their own lands, and their destruction at the hands of blood-traitors.
A quick sketch of history will be needed in order for things to become clear. In the 1100s, when the Danelaw was encroaching onto Scotland, the resistance came from the 'Great Man of Sutherland', a progenitor whose clan had defended him from all enemies, foreign and domestic, Scottish or Danish. After the Glorious Revolution of 1688 which installed the Dutch stadtholder William III of Orange-Nassau as King, due to the economic changes and the shift in political attitudes at the time, the internecine fighting among Gaels become less frequent, and at the same time, the propensity for Anglo-Dutch wars to erupt was reduced to zero. These things may not be the only factors, but they may comprise part of the reasons for why London was able to take the time to better integrate the Gael clans into the British military establishment, to incentivise stability by inducing these ostensibly different forms of social organisation to mutually support each other in Scotland.
The clan system of the Gaels was an array of social relations based around a progenitor and his or her progeny, which is to say, it is a relationship delimited by ties of blood and proximity. The district in which a clan operated was the land from which it gained its livelihood, much like how it was in what Marxists call 'the Asiatic mode of production', because it existed in a similar form in China, Japan, Korea, and various parts of South East Asia, in the pre-feudal era. It's also comparable to the systems in some parts of the Americas before the appearance of Columbus.
It was basically a pre-feudal system of relations.
At the head of the clan was the progenitor's family, which had a leader. The whole of the clan was like a system of blood-related family circles under them, the system could not be said to be a system of private property, because all the land was held as common land, under the military command of the progenitor. The progenitor could increase or decrease the allotment of land to subordinates as necessary, perhaps on a whim, or perhaps to fit a particular need. Under the family of the progenitor, were soldiers that administered regions, and under them were subalterns who managed towns and hamlets, and under all of them were the peasants who co-operated with the system in exchange for the benefits of a common defence perimeter and which was cemented by ties of blood.
Without an explicit legal system that could describe or allocate private property, it would be impossible to arbitrate land ownership in any way at that time. However, tradition and rank would mean that someone would have the largest influence, and the family of the progenitor, the leader in particular, would be the person who would ultimately have the final say on what would or would not be happening. This may seem benign at first, but when brought into interaction with a system that does have a concept of private property and the concept of a salary or a wage, it can potentially produce a deadly transformation which can lead to the clan's destruction.
The destruction
As all services were gradually transformed into contract-based exchanges, the leader of the family of the progenitor began to increasingly take on the role of a landlord toward the soldiers, the soldiers in turn acting like farmers toward the peasants, and the peasants themselves becoming transformed into something like sharecroppers on the land that they used to call their own.
It would be in the early 1800s that the stab in the back was to come, and it came from one of the families of the progenitors in the form of the arbitrary and violent transformation of the clan's common property into the private property of the leader, who could then dispose of it and its contents in any way that he or she desired, backed by government-sponsored force, which then resulted in armed conflict almost like a civil war.
Karl Marx—yes, seriously—explains with great accuracy what happened after that:
Karl Marx, Das Kapital Volume One, 'Chapter Twenty-Seven: Expropriation of the Agricultural Population from the Land', 1867:

[...]

The advance made by the 18th century shows itself in this, that the law itself becomes now the instrument of the theft of the people's land, although the large farmers make use of their little independent methods as well. [15] The parliamentary form of the robbery is that of Acts for enclosures of Commons, in other words, decrees by which the landlords grant themselves the people's land as private property, decrees of expropriation of the people. Sir F. M. Eden refutes his own crafty special pleading, in which he tries to represent communal property as the private property of the great landlords who have taken the place of the feudal lords, when he, himself, demands a "general Act of Parliament for the enclosure of Commons" (admitting thereby that a parliamentary coup d'état is necessary for its transformation into private property), and moreover calls on the legislature for the indemnification for the expropriated poor. [16]

[...]

The stoical peace of mind with which the political economist regards the most shameless violation of the "sacred rights of property" and the grossest acts of violence to persons, as soon as they are necessary to lay the foundations of the capitalistic mode of production, is shown by Sir F. M. Eden, philanthropist and Tory to boot. The whole series of thefts, outrages, and popular misery, that accompanied the forcible expropriation of the people, from the last third of the 15th to the end of the 18th century, lead him merely to the comfortable conclusion: "The due proportion between arable land and pasture had to be established. During the whole of the 14th and the greater part of the 15th century, there was one acre of pasture to 2, 3, and even 4 of arable land. About the middle of the 16th century the proportion was changed of 2 acres of pasture to 2, later on, of 2 acres of pasture to one of arable, until at last the just proportion of 3 acres of pasture to one of arable land was attained."

In the 19th century, the very memory of the connexion between the agricultural labourer and the communal property had, of course, vanished. To say nothing of more recent times, have the agricultural population received a farthing of compensation for the 3,511,770 acres of common land which between 1801 and 1831 were stolen from them and by parliamentary devices presented to the landlords by the landlords?

[...]

The last process of wholesale expropriation of the agricultural population from the soil is, finally, the so-called clearing of estates, i.e., the sweeping men off them. All the English methods hitherto considered culminated in "clearing." As we saw in the picture of modern conditions given in a former chapter, where there are no more independent peasants to get rid of, the "clearing" of cottages begins; so that the agricultural labourers do not find on the soil cultivated by them even the spot necessary for their own housing. But what "clearing of estates" really and properly signifies, we learn only in the promised land of modern romance, the Highlands of Scotland. There the process is distinguished by its systematic character, by the magnitude of the scale on which it is carried out at one blow (in Ireland landlords have gone to the length of sweeping away several villages at once; in Scotland areas as large as German principalities are dealt with), finally by the peculiar form of property, under which the embezzled lands were held.

The Highland Celts were organised in clans, each of which was the owner of the land on which it was settled. The representative of the clan, its chief or "great man," was only the titular owner of this property, just as the Queen of England is the titular owner of all the national soil. When the English government succeeded in suppressing the internecine wars of these "great men," and their constant incursions into the Lowland plains, the chiefs of the clans by no means gave up their time-honored trade as robbers; they only changed its form. On their own authority they transformed their nominal right into a right of private property, and as this brought them into collision with their clansmen, resolved to drive them out by open force. "A king of England might as well claim to drive his subjects into the sea," says Professor Newman. [25] This revolution, which began in Scotland after the last rising of the followers of the Pretender, can be followed through its first phases in the writings of Sir James Steuart [26] and James Anderson. [27] In the 18th century the hunted-out Gaels were forbidden to emigrate from the country, with a view to driving them by force to Glasgow and other manufacturing towns. [28]

As an example of the method [29] obtaining in the 19th century, the "clearing" made by the Duchess of Sutherland will suffice here. This person, well instructed in economy, resolved, on entering upon her government, to effect a radical cure, and to turn the whole country, whose population had already been, by earlier processes of the like kind, reduced to 15,000, into a sheep-walk. From 1814 to 1820 these 15,000 inhabitants, about 3,000 families, were systematically hunted and rooted out. All their villages were destroyed and burnt, all their fields turned into pasturage. British soldiers enforced this eviction, and came to blows with the inhabitants. One old woman was burnt to death in the flames of the hut, which she refused to leave. Thus this fine lady appropriated 794,000 acres of land that had from time immemorial belonged to the clan. She assigned to the expelled inhabitants about 6,000 acres on the sea-shore — 2 acres per family. The 6,000 acres had until this time lain waste, and brought in no income to their owners. The Duchess, in the nobility of her heart, actually went so far as to let these at an average rent of 2s. 6d. per acre to the clansmen, who for centuries had shed their blood for her family.

The whole of the stolen clanland she divided into 29 great sheep farms, each inhabited by a single family, for the most part imported English farm-servants. In the year 1835 the 15,000 Gaels were already replaced by 131,000 sheep. The remnant of the aborigines flung on the sea-shore tried to live by catching fish. They became amphibious and lived, as an English author says, half on land and half on water, and withal only half on both. [30]

But the brave Gaels must expiate yet more bitterly their idolatry, romantic and of the mountains, for the "great men" of the clan. The smell of their fish rose to the noses of the great men. They scented some profit in it, and let the sea-shore to the great fishmongers of London. For the second time the Gaels were hunted out. [31]
There is nothing that I can add to that.
Nothing is new about what is happening now, compared to what was happening back then. Not only is the same kind of economic structure being used to carry out the destruction as was being used in the 1800s, but furthermore the very name of Sutherland has reappeared, it has reappeared as though to flaunt itself in the face of the people of the British Isles.
A new decision
Last time the great blood-traitors were able to take you down the path that they wanted—a whole ethnic group was effectively destroyed and scattered across the earth.
Now they come again, under the same names to re-invite you down the same path.
My question to all European peoples is this: Will you let them take you again?
Kumiko Oumae works in the defence and security sector in the UK. Her opinions here are entirely her own.
Juncker: Migrant quotas must be 'compulsory'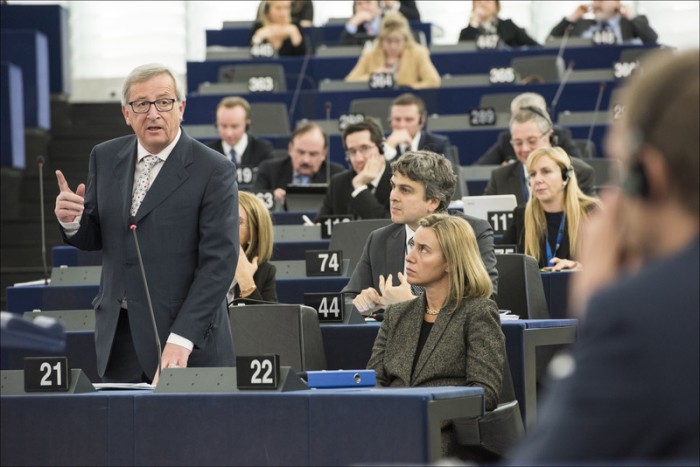 By Eszter Zalan
BRUSSELS, 9. Sep, 12:01
https://euobserver.com/migration/130181
The European Commission is proposing the emergency relocation of 120,000 migrants across Europe from Greece, Italy and Hungary, the EU executive's president Jean-Claude Juncker announced in a speech in Strasbourg on Wednesday (9 September), adding it "has to be done in a compulsory way."

In his first State of the Union address to the European Parliament, Juncker said: "Addressing the refugee crisis is a matter of humanity and human dignity, for Europe [it is] also a matter of historical fairness."

"Action is what is needed," he noted, citing historical examples from Hungarians, Czechs, Slovaks, and Spanish fleeing for their lives in previous crises.

He called on EU ministers of justice and home affairs to adopt the proposal on September 14 for the relocation of a total of 160,000 migrants.

Juncker said he hoped that everyone would be on board this time.

A relocation plan, presented by the Commission for 40,000 migrants in May, was only agreed upon on a voluntary basis. The plan subsequently fell far short of the target.

"Italy, Greece, and Hungary cannot be left alone to cope with the enormous challenge," Juncker added.

He recalled that 500,000 people have made their way into Europe so far this year, and pointed out that this number represents only 0.11 percent of the total EU population.

"Winter is approaching. Do we really want families sleeping in railway stations?", Juncker asked.

Besides the emergency relocation measure, Juncker announced that the European Commission is proposing a permanent relocation mechanism, which "will allow Europe to deal with crisis more swiftly in the future".

The Luxembourgish politician also announced that the Commission wants to turn Frontex, its border control agency in Warsaw, into a proper external border control and coast guard force.

He said the passport-free travel zone, Schengen, must be protected.

"Schengen will not be abolished under the mandate of this commission," Juncker said.

He said the Commission plans to set up a Trust Fund of €1.8 billion to help Africa tackle the root causes of migration, and called on all EU members to pitch in.

Other measures include the review of the so-called Dublin system, which stipulates that people must claim asylum in the state in which they first enter the EU, and lays out a common list of safe countries of origin to process economic migrants more swiftly.

Juncker said Europe needs to open legal channels of migration.

"We are an ageing continent, migration must change from a problem, to a well managed resource," he said, adding that asylum-seekers should be allowed to work while awaiting the completion of their asylum process.

Juncker announced that the Commission will present a common refugee and asylum policy in early 2016, and reiterated that member states need to adhere to existing common asylum mechanisms.

"It is a matter of credibility," he said, adding that, before the summer, the Commission launched 32 proceedings to force EU members to uphold European standards and that more investigations are under way.
MR is ethno-nationalist; I have always been against the EU, for its corruption and control by our enemies.
However, since something like The EU would be ideal and there are likely to be structures, forces, friendly forces allied and people within The EU that will be on our side and can potentially be wrested in alliance of our coordinated ethno-nationalist interests, we are willing to entertain what is an admittedly novel position - an optimistic position, suspending disbelief that some of its elements, structures and people may be brought into service of our ethno-nationalist interests - ideally, an EU type coordinating structure in its entirety, which did not interfere with nativist national maintenance and would facilitate our coordination against non-European antagonists.
It does make logical sense as European ethnonationalists have common interests, are operating on the basis of natural self interests, are therefore aligned with the normal interests of even some of those with power, would have regional interests (region = EU region) that are interrelated with geo-political interests that are being interfered with by middle-Easterners (interfering there and here), African bio-power and population explosion, and that our national and regional interests could have symbiotic, allied interests with Asian nations and regionalism as well, that could be coordinated through an EU type structure's regional management.
- Daniel
...................................................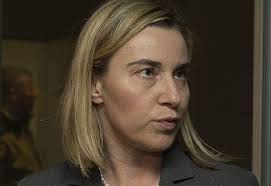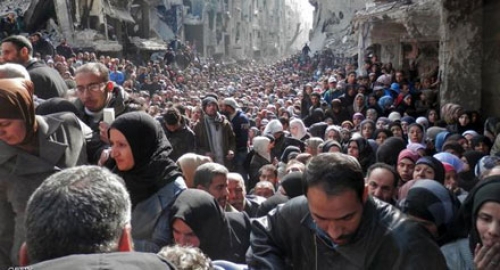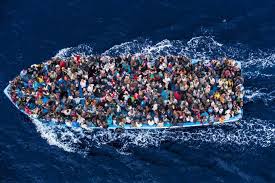 Federica Mogherini - cross-eyed and deadly to European survival..
High Representative of the European Union for Foreign Affairs and Security Policy and Vice President of the European Commission FEPS
CALL TO EUROPE V "ISLAM IN EUROPE": Brussels, 24th-­‐25th June 2015
Let me begin by thanking Massimo D'Alema for organising this conference and for inviting me. As I told him while entering this room, this conference shows we are finally approaching the question of Islam and Europe from the right perspective, after years – or decades - of misunderstandings.

I will start with an anecdote. I graduated two years before 9/11 and it was hard at that time to find a professor who would accept that political Islam could be the subject for a dissertation in political science.

Italy has a great university system, but I had to go to France with the Erasmus programme to find someone who would consider Islam as a topic not for history, or literature, or cultural studies thesis, but for political science.

A lot has changed since then. In the following years the idea of a clash between Islam and "the West" - a word in which everything is put together and confused - has misled our policies and our narratives. Islam holds a place in our Western societies. Islam belongs in Europe. It holds a place in Europe's history, in our culture, in our food and what matters most – in Europe's present and future. Like it or not, this is the reality.

As Europeans, we should be proud of our diversity. The fear of diversity comes from weakness, not from a strong culture.

I shall be even more clear on that: the very idea of a clash of civilisations is at odds with the most basic values of our European Union – let alone with reality. Throughout our European history, many have tried to unify our continent by imposing their own power, their own ideology, their own identity against the identity of someone else. With the European project, after World War II, not only we accepted diversity: we expressed a desire for diversity to be a core feature of our Union. We defined our civilisation through openness and plurality: a mind‐set based on blocs does not belong to us.

Some people are now trying to convince us that a Muslim cannot be a good European citizen, that more Muslims in Europe will be the end of Europe. These people are not just mistaken about Muslims: these people are mistaken about Europe – that is my core message – they have no clue what Europe and the European identity are.

This is our common fight: to make this concept accepted both in Europe and beyond Europe. For Europe and Islam face some common challenges in today's world. The so‐called Islamic State is putting forward an unprecedented attempt to pervert Islam for justifying a wicked political and strategic project. Talking about Da'esh, the king of Jordan told the European Parliament a few months ago said: "The motive is not faith, it is power; power pursued by ripping countries and communities apart in sectarian conflicts, and inflicting suffering across the world".

Western media like to refer to Da'esh with the world "medieval". This does not help much to understand the real nature of the threat we are facing. Da'esh is something completely new. This is a modern movement, reinterpreting religion in an innovative and radical way.

It is a movement that, rather than preserving Islam, wants us to trash centuries of Islamic culture in the name of their atrocities. Da'esh is not a State, and it is not a State for Islam. The Grand Imam of al Azhar, Ahmed el Tayeb, argued: "There is no Islamic State, but a number of Islamic countries that the terrorists are trying to destroy."

This is the reality we face and we don't say this often, but we should do so to dismantle their narrative. Sometimes, by describing the atrocities of Da'esh, we do them a favour: atrocities are part of their propaganda. The more we describe them as evil, the happier they are.

Da'esh is Islam's worst enemy in today's world. Its victims are first and foremost Muslim people. Islam is a victim itself.

This is not to say that we should overlook the ideology of Da'esh. If we want to fight it, we need first of all to know it and to understand it. We need to know where it comes from, and how it got to be what it is.

First of all, I believe the Da'esh propaganda fills a void, a vacuum. The terrorists are recruiting people who feel they do not hold a place in their own communities, that they do not belong in their own societies.

I was very much impressed, when I was visiting Tunis… Tunisia is a modern country an still is one of the countries with the highest number of foreign fighters in Da'esh. I asked a young girl, very engaged with civil society, why she believed so many people her age were joining Da'esh. She told me something I will never forget: you know, people my age in Tunisia feel they have no place in the organigram. They are looking for their own box, for a role, for defining who they are. They ask: where is my place? What is my role? This is the real challenge not only in the Arab world, but here in Europe.

That is why I believe the best way to prevent radicalisation in Europe and in our region is not only education, but also employment. We have so many well educated and frustrated young people, with a lot of energy, a lot of willingness to find their place in their society and their community. And they have lost hope that they will be able to do so.

This does not justify the choice to turn to terrorism. People are responsible for their own actions and their own crimes. Still, if we look at ways to prevent radicalisation we need jobs and good jobs. Not just a place in the "organigram", but a good place.

Da'esh longs for people who have lost their place in society, their role, their sense of belonging and hope. We need inclusive societies. So many times we have heard a narrative opposing security and open societies. It is a false dilemma. We should start saying more clearly that a society can be stable and safe only when it is democratic.

Of course I know each country has a specific history, and needs to follow its own path towards democracy. Not so long ago, and still today, there are people in "the West" arguing democracy can be exported militarily. We have all realised - in this room for sure – how bad this idea was. This does not mean we are not ready to support democracy and democratic processes: quite the contrary. But we need to consider the specificity of each process.

We need to show some humble respect for diversity. Diversity is the core feature of our European history, and it is our strength.

But we should also show respect for diversity when we look outside our borders. We need to understand diversity, understand complexity. This is difficult, but maybe a bit less difficult for us Europeans. We know diversity and complexity – especially here in Brussels – from our own experience.

For this reason I am not afraid to say that political Islam should be part of the picture. Religion plays a role in politics – not always for good, not always for bad. Religion can be part of the process. What makes the difference is whether the process is democratic or not. That is what matters to us, the key point. We need to work for regional frameworks, in the Middle East and the Arab world, in which every one has a responsibility and a chance to contribute – Muslim, Christian, Jew or non-­believer, Sunni or Shia, Arab, Kurd, whatever.

One of the weaknesses of our policies so far has been to focus on dividing lines, as if everyone can fit in a box. People do not live in boxes. People live in communities and societies. The more open the communities and the societies are, the better it is for the democratic process. All communities should be granted with their own rights and their own responsibilities, with an opportunity to do their part for the stability and the security of their own country. This is the path we are finally trying to follow in some key Arab countries, like Iraq: we are finally understanding we need to put people together, not to tear them apart. Inclusiveness can be the key to our success – both when we talk foreign policy and when we deal with our home affairs. Sometimes we go out of our borders and preach, but then we look at ourselves and we falter.

Enlargement processes involve us and our partners for years, but maybe we should also take time to brush up on the "acquis" with some Member States. We have a problem of internal coherence - when it comes to rights, to democracy, to the respect of diversity when it comes to some of the difficult choices we make, including on migration policies.

The battle for hearts and minds is not only a battle we need to fight in the Middle East, but also here inside our European Union. It is a difficult battle: this is not a popular argument, not an easy issue. After years of economic and political weakness, our societies are naturally afraid. When you are weak, the reaction is closing the door and pretending to solve issues with isolation.

On the contrary, the only chance we have as Europeans is to be proud and strong of our basics: and our basics are respect and diversity. Let me say something more about migration. We have supported the "bring back our girls" campaign for Nigerian girls kidnapped by Boko Haram. There is such a contradiction between our solidarity when these girls are far away, and our lack of solidarity when they are at our door.

This is impossible to sustain. In the coming days and months we need to find solutions not only for the girls in Nigeria, but for their sisters and mothers and daughters who are forced to flee by the very same radicalised movements.

If we do not realise this, our whole message risks to sound empty. We need to pass a cultural message, to lay the basis for our political message: any attempt to divide the peoples of Europe into "us" and "them" brings us in the wrong direction.

The migrants and us. The Muslims and us. The Jews and us, as anti‐Semitism has not been defeated at all.

The "other" and us. We learnt from our history that we all are someone else's "other". The fear of the other can only lead us to new conflicts. I hope we can work together to increase our self confidence. When we say we are European, we should also remember what is the root of our European culture: our diversity. That is our strength, and we should learn to be proud of it.
Federica Mogherini
Rue Montoyer 40, B -­‐ 1000 Brussels
Tel + 32 2 234 69 00
Fax + 32 2 280 03 83
info@feps-­‐europe.eu
And head-off the risk of ambiguity, old and new, becoming a tool of liberal contention.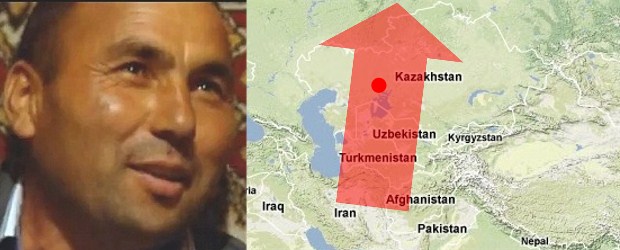 A few days ago Kumiko and I were contesting how this man - Zakirzhan Niyazov - should be designated.
She felt that he should be considered "Asian" whereas he appears to me, on balance, to be more of a Caucasoid prototype - that is, he seems to me to be slightly more kindred of The Caucuses and Europe. He probably could fool me as kind of sort of Bulgarian or something like that, but he is actually of the direct genetic lineage which, after coming out of Africa, has been in an area around southern Kazakhstan and its Kyrgyzstan border for 40,000 years.
That Spencer Wells (Niyazov's genetic discoverer) would say that his people are closely related to Europeans does not help much in disambiguation - Wells also considers Europeans to be very closely related to Africans: "Racism is not only socially divisive, but also scientifically incorrect. We are all descendants of people who lived in Africa recently. We are all Africans under the skin."


Hiding behind PC for popular audiences, Spencer Wells downplays or ignores the signficance of mutations that have occured since man left Africa.
Nevertheless, we might proceed as if he provides operational verifiability enough in his genetic evidence to say that Niyazov's is a proto-population of both Europeans and East Asians. If one hopes to investigate with rigorous disamiguation just who is European and who is not, Niyazov's people are: a tight knot, gnarly lot, a gordian knot, or an important "white box" - an area where the details necessary to sort and name elements are unknown to us - choose your metaphor for the challenge.
Wells found that following a first wave out of Africa which went down the western coast of India, another wave - specifically, Niyazov's forebears - came out about 40,000 years ago and went not to Europe through Turkey, or even through the Caucuses, but went straight east, to central Asia where they evolved alone in situ (apparently southern Kazakhsan near Kryzykstan) for about 10,000 years - incubating a primeval population from which sprang Europeans, East Asians and some of India.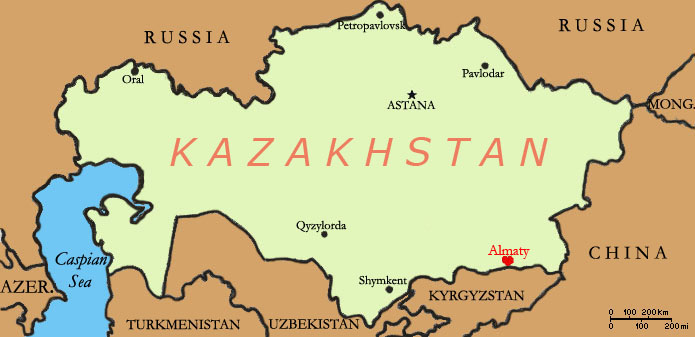 Coming back to the contention over the ambiguity of this white box then, Kumiko argues that his people and nation belong clearly in "the Asian sphere of influence."
Russians, a White, viz. European people, play insufficient part of this man's people's history to assert their designation, how they should "count" as a nation and people.
On the other hand, I look at him prima facie and see a tilt toward European. Especially when I look at his father, I see someone who at first blush looks like someone that I would guess to be "Russian."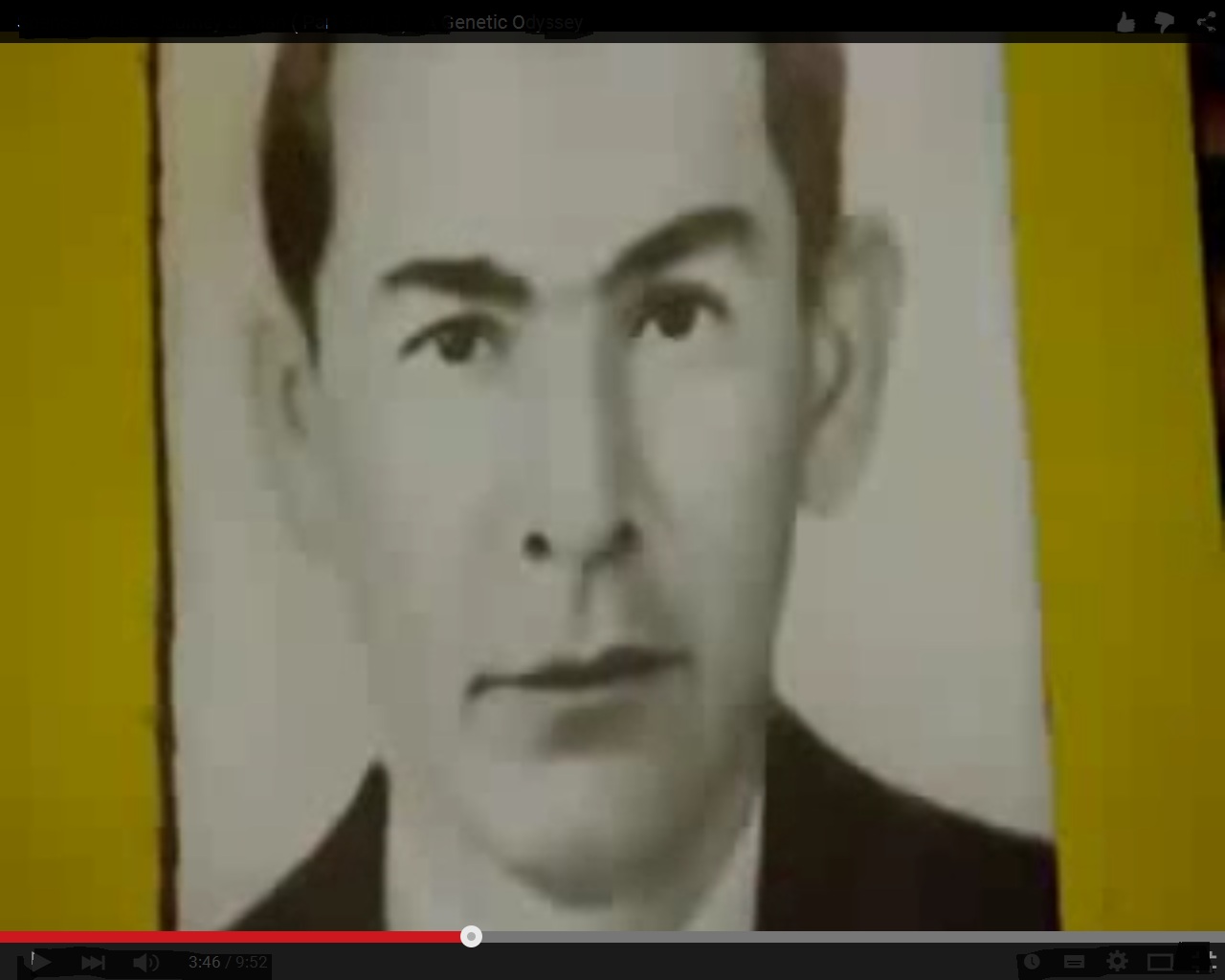 I would guess that his grandfather was from somewhere around the Caucuses, South Russia or Ukraine (one of the guys in the old Dannon Yogurt commercials about Ukrainian men who live to be well over 100, supposedly because they eat yogurt):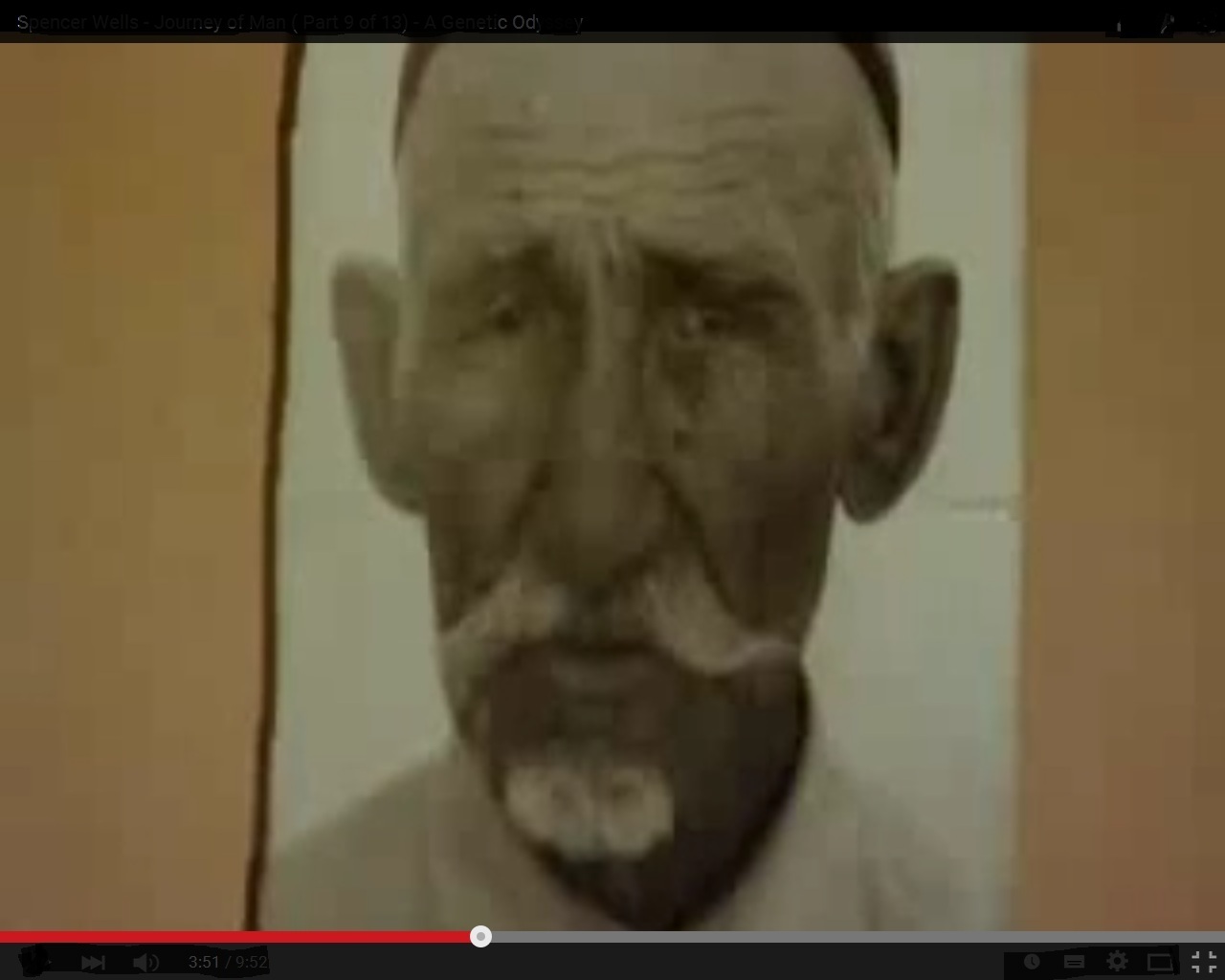 Granted that there is a slight epicanthic fold in Niyasov, his father and grandfather, but many Europeans have that degree of an epicanthic fold, including Germans, English and in fact, some people of most all European nations.
Europeans seem less perturbed and more familiar with these ambiguites than White Americans, but I digress. How do we handle these ambiguties?
When confronted with ambiguities of Europeans mixed with other Europeans and living in other European nations my first instinct is to look for means of damage control to native populations; conflict resolution to stave off overcompensation and destructive, incorrect puritanism in how they look at ambiguous Europeans. Therefore, in order to reduce anxiety as such, I seek to have their difference honestly recognized while recommending their right to abode being limited to safe, minimal numbers in porportion to the purer native stock.
In native populations that have been more mixed for a while, I would imagine that is their "native type." It would be a matter of arriving at a more complex formula of what range and ratios comprise the natives. Naturally, those populations which were ambiguous from the start, in the sense of being a "primordial stew", phylogenetic forebears to different kinds, they too would have native status to their nation.
My instinct thus, is to resolve matters of racial ambiguity by national designations and assignment. For those of us more serious minded, however, this is far from an arbitrary matter or flight of imagination. While these ambiguities do require at least a modicum of social constructing, real lives, ancient human and natural ecologies are at stake.
If Niyazov's people are a primeval type which has both European and Asian elements and particularly as they are evolved in that area then that is a very powerful warrant as to their sovereign nation in consradistinction to regional imperialism, whether European or Asian.
Sorting out Niyazov's people may not easily solve problems of the geopopolitical chessboard, but it should help greatly in clarifying just what and who is in dispute.

The Regional Imperialist Twist (also known as Igor's boogie):
Freedom for Tibet! er, Kyrgyzstan, er Southern Kazakhstan, er proto- Europeans, er proto-Asians… Asians… East Asians..
..there you have it, a problem for the would-be nationalist solution seems to arise within the framework of geopolitics. Our case in point, regarding the European sphere of influence, viz. what is a nation of European people and therefore under its allied interests as opposed to an Asian nation and arguably thus, under its allied interests, closer concern and protection.
I confess to not being attuned to the need to fight on these lines of "Asian vs European" spheres of interest, but then I am not preoccupied with the relation of populations, their requirements and resource scarcity. Still, it is a practical concern and we are all pragmatists to some exent - because we have to be.
Thus, despite mine and GW's more idealistic view, interested as we are in populations in relation to territory and habitats, human ecology and warrant, trying to sort out nations on genetic lines that are ambigously tangled can still give rise to contention and thus the requirement for negotiation on radical pragmatic grounds of "how things count" - as in the case of Niyazov, which requires the negotiation and social construction of our alliances as native nationalists.
The matter of negotiation that is contested here again: Kumiko sees Niyazov, his father and grandfather as "Asian" and a clear line between them and Europeans. Whereas I see them as in an ambiguous continuum with Europeans. While such ambiguites don't really surprise me, I was a little surprised (because I was not looking for it) to see him looking (to me) slightly more European than oriental (Chinese, Japanese, Mongolian). But whatever is most characteristic of Niyazov's type, I have a gut reaction to preserve him and his, with national sovereignty, the way that a zoologist would seek to preserve a precious species. I also believe that there is a kindredness in my visceral response - I sense Europeanness in this man that should be protected by necessary means, including national sovereignty.
It seems that Kumiko has a similar kindredness and wish for nationalism as a means to protect native populations, including his; but perhaps we both have a confimation bias - hers moving through the pragmatics of geopolitics and Asian regionalism while mine is filtered through a Eurocentric perspective.
From her perspective, because he has traditionaly been considered "Asian" means that his nation belongs in closer alliance with China, Japan, Korea, India etc.
In the first clues of the genetic evidence, I am inclined to say, "not so fast".... there may be more connection to Europe in Asia than is being given its due by the traditional designation of "Asia" bereft of genetic data.
Not that a people's co-evolution in a particular land is a thousand percent incontestable warrant, but it is strong.
Even so, if ideally proposing the sovereignty of ambiguous nations to harbor primordial types, questions and contentions can arise to their hazard, questions conveniently at the disposal of regionalist, internationalist and neoliberal forces. These poltical contentions seem to me to require more, not less attention to sorting out issues of genetic, racial ambiguity and native national alliances in order to establish warranted assertabilty.
Let us attend to sorting out and negotiating with peoples how it is that they count.
...Are Nothing New - Alain DeBenoist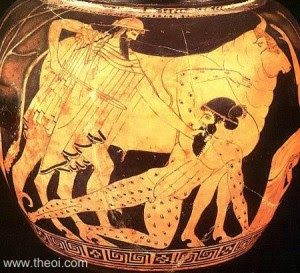 The God Hermes slaying the hundred-eyed monster Argus (figure on vase, c. 5th B.C.)
Translated from the French by Tom Sunic

Q: Radar on the roads, security cameras at every street corner. One gets a big impression of being constantly under surveillance. With the recently adopted law on intelligence gathering, how far can these freedom curbing measures still go?
A: The new law allows the installation of "black boxes" on internet networks and servers which operate with the technologies of "deep packet inspection" and which enable the monitoring of private conversations on the internet, as well as the interception and scanning of all communications the goal of which is to detect, by means of secretly kept algorithms, all "suspicious" words and every "unusual" behavior. This law also allows, without any need to seek court approval, the wiring up of homes, computer hacking in order to siphon off their contents, the use of portable "IMSI-catchers" (false antenna relays intercepting telephone calls in a specific perimeter), the "key loggers" (software for reading in real time what a person types on his keyboard), vehicle tagging, geolocation of people and objects, etc.
The "black boxes" also allow the analyses of all the "metadata ", that is to say, to keep track of all traces left behind by a person using the phone or the internet. Any data value, being proportional to the square of the data number to which it is connected, the growing collection of the "metadata" thus enables not only how to predict the behavior of a group of individuals with their specific characteristics, but also to prod into every aspect of citizens' lives: their relationship, their mail, their social networking habits, their banking transactions, their travels, purchases, subscriptions, lifestyle, age, political views, etc.
Hence, this is no longer a matter of targeting someone; rather, it means crisscrossing the entire landscape. Despite the soothing assurances by the authorities, what we are witnessing is a massive surveillance of citizens, even though, the vast majority of them cannot be suspected of being linked with any offense. The emergency rule becomes the rule. Private life no longer exist and civil liberties are under threat of the law which set itself the objective to find out whether each of us knows people who know some people, who know some other people who are not "clean ." As the "republican" tradition demands we are now back at the Law of Suspects of 1793. With good reason citizens keep complaining about not being heard. Well, short of not being heard, they are now being listened to.
Q: We've known for a long time that citizens are always ready to give up freedom in exchange for a semblance of security. Hence the birth of the US Patriot Act. French Prime Minister Manuel Valls, in fact, uses the same argument: "it is the fight against terrorism." Last year, Benoît Hamon, added to it: "if you have nothing to hide there is no problem with being listened to."
A: A historical reminder. On December 8, 1893, in order to avenge Ravachol [a "bomb-throwing anarchist"], who had been guillotined the previous year, the anarchist Auguste Vaillant detonated a bomb in the Chamber of Deputies, causing no casualties. A few days later, the deputies passed the anti-terrorism laws, soon to be known as the "villainous laws" ("lois scélérates") "stipulating the suppression of the freedom of the press and prohibiting any anarchist gathering, even if held at a private place. The banker and the future French President Casimir Perier stated on that occasion that "freedom of speech does not apply to the enemies of civilization." Sounds familiar? "Terrorism," "civilization", restriction of freedom, all of this can be found there. The "fight against terrorism" is only a pretext — albeit a very old one). None of the measures that were taken pursuant to these new laws would have prevented the attacks from occurring over the recent months. By the way, one does not need to set out a trawl to catch a handful of sardines.
As to those who say it does not bother them because "they have nothing to hide", they certainly deserve the "GPNC" (the Grand Prize of Citizens Naivety). These are the same idiots who watch televised games or who purchase lottery scratch cards at the tobacco store hoping to strike it rich. When uttering these words they give up, of their own volition, their freedom, without realizing that the reasons stipulated by this law (from "collective violence prevention" to that of "the reconstruction or maintenance of banned groups") are extremely vague. Hence, under given circumstances these legal provisions can enable to place under police surveillance any joint action aimed at changing political, social and economic structure of the country, every social protest movement, all those having dissenting views, or those who took the liberty of challenging, one way or another, the established order, be they the Sivensdemonstrators, or the Notre-Dame-des-Landes protesters, or those taking part in the "Demonstration for All" ("Manif pour tous ").
Q: Our rulers are eager to listen to everyone; yet it is themselves who are also being listened to, particularly by the Americans. How should have the Presidential palace reacted to the recent revelations made by Julian Assange about it?
A: President François Hollande could have demanded that Washington immediately recall Jane D. Hartley, the US Ambassador to France. He could have granted asylum to Julian Assange and even to Edward Snowden. He could have announced that France would withdraw from all talks on the Transatlantic Trade and Investment Partnership (TTIP). He did nothing. He is the vassal of the USA on which he depends now in order to conduct operations in which the French Armed Forces are engaged. Ever since it joined NATO again, having lost all of it independence, France stripped itself of any autonomous decision-making.
Alain de Benoist is a journalist and writer who, in 1968 founded the Groupement de recherche et d'études pour la civilisation européenne, an ethnonationalist think-tank.
On the Radio page now: British journalist Colin Liddell, one of the two editors of Alternative Right, and occasional contributor to Counter-Currents and Occidental Observer, mulls over a range of subjects with GW and Daniel, including Dylann Roof, "black" Rachel Dolazel, Jenner-bending, the interminable, insoluble Greek euro crisis, UKIP and the British political scene, the homosexualisation of marriage, and Jewish influence in globalism.




As mentioned in podcast, clip of Brzezinski discussing his goal for a NWO
https://www.youtube.com/watch?v=q9YTp6jRVt4