Majorityrights Central > Category: Crusade against Discrimination in Britain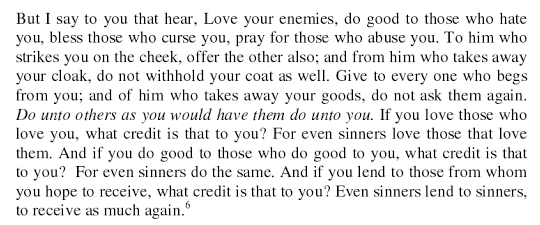 The Sermon on The Mount Ensconces The Golden Rule of Altruism
Majorityrights prefers to deal with verifiable reality as opposed to speculative theory and faith based systems of rules as we look after the interests of our people. Therefore, genetic groupings and genetic interests are key criteria, even if not the only important verifiable criteria to keep track of our peoplehood. Existence is a precursor of course to genetic interests, but securing it for any span and legacy requires varying degrees of sophistication to negotiate complex interaction. "Rules" (1) are the term of common currency that we will use for the logics of meaning and action that people use to negotiate interaction and protracted exchanges beyond episode and close personal relationships in yield to maturity.

For those of us who perceive ourselves as rationally and empirically grounded, it is difficult to understand pastor David Blackburn, his love of Jesus that would have him not only forgive, but want to share his love of Jesus with the men who raped and murdered his wife and unborn child; but to my knowledge, he is at least not hoping to get them released from prison.
It is even more difficult to understand European peoples allowing, even welcoming foreign incursions into The U.K., Sweden, France and Germany - it is difficult to fathom the mindset of a Merkel, who would destroy our European peoples in service to non-Europeans.
There is one rule, convoluted rule, that they have in common and makes their position intelligible to us despite their apparent irrationality.
The Golden Rule is a part of the Sermon on the Mount, which is a central text in the Christian faith. It states: "Do unto others as you would have them do unto you". There are similar instructions in many other cultures.

Despite receiving high respect and wide popularity, the rule raises critical questions. What is the recommendation more exactly, and is it good advice?
This post will prepare a discussion of the work of Jan Tullberg - viz., the difference between the golden rule of benevolence as opposed to the silver rule of reciprocity - as it applies to assist in the reconstruction of a necessary consensus of moral rules among European peoples and for coordinating our relations to others.
____________
There is a consensus among advocates of European peoples that in essence we seek to secure the existence of our people. There is much dispute over how that is to be done…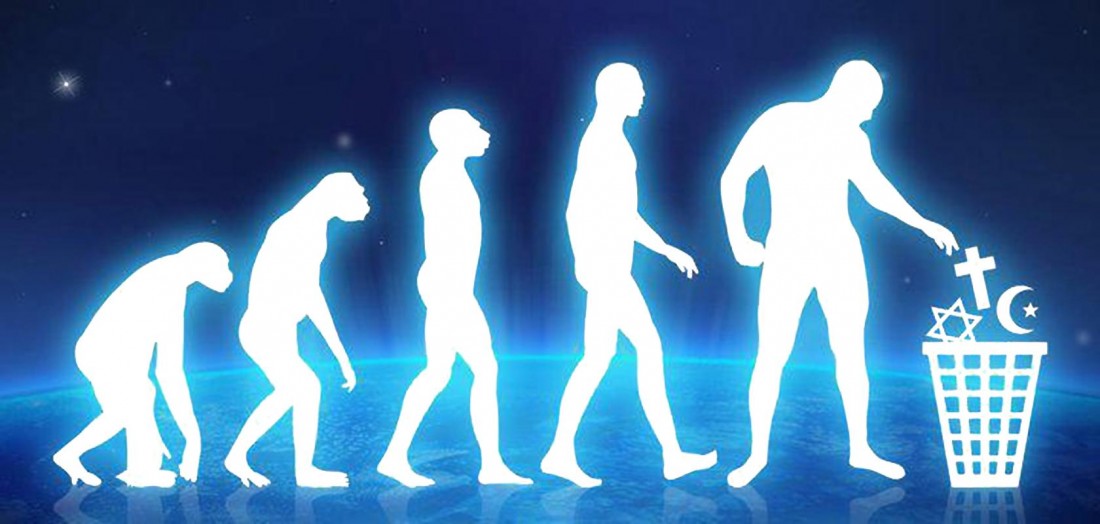 Although we might wonder, even if we were able to do away with Abrahamic religions, would this not attenuate the signal of the sheeple destined for a mystery meet future? I.e., would we lose a clear signal of those we want to separate from? Perhaps that is not our greatest concern as the genes and our agency speak loudly.
Some images speak loudly too - just impossible to resist.

Business Insider writer, Ruchika Agarwal, claims that racial discrimination has no scientific basis and yet everybody perceives racial categories. [?]
The particular evidence that she cites being studies that show that people are less empathetic to other races.
She suggest that while it is hard to control unconscious responses, conscious efforts to combat bias and increased interaction with other "races" could help our brains see that our brains are "99.99% the same."
These conclusions by this recent economics and telecommunications graduate from The University of Florida reveal her institutional conditioning.
Despite the fact that everybody perceives racial categories, even on levels of pre-conscious brain function, these categories "don't exist!"
Here are the scientific premises she takes:
1) Race as a category is perceived in neurological responses of the older parts of the brain but 2) can be rejected as categorizations on a conscious level through neural re-routing in newer parts of the brain.
These are the same premises that Dr. MacDonald takes in his classic article, "White Ethnocentrism - Can Americans Really Be Brainwashed?"
However, MacDonald renders diametrically opposite inferences and prescription.
- that racial categories are perceived pre-consciously in older parts of the brain and therefore do exist.
- that racial categories can be consciously denied through conditioning of the newer parts of the brain and therefore that is cause for concern (because it means that Whites can be brainwashed).
- hope of defending against brainwashing through conditioning of newer parts of the brain might be found in the process of making conscious assertion of identification with heretofore implicit White groups - as Scott Roberts is doing by making explicit pro White statements before groups of Trump supporters, who are an implicit White identity.
This kind of thing should be done to counteract the reverse position, the kind of brainwashing that this being promulgated through the University of Florida:
- racial categories are perceived by everyone, even on an unconscious level - therefore do not exist?
- racial categories can be denied by the newer parts of the brain, therefore that is cause for encouragement - [!??] that we might throw-off accountability to the wisdom of our human ecology and systemic history?
- racial categorization might be overcome ultimately through increased mixing with other " " races" " as it will compel people to overcome their implicit identities - [!??] i.e., their precious, ancient evolution survived through a myriad of struggles and adaptations?
Business Insider, "There is no scientific validity to this dangerous and pervasive notion — yet all of us are probably guilty of it"

In their 2009 paper in The Journal of Neuroscience, researchers at Peking University did an experiment in which they showed white and Chinese students clips of white and Chinese faces both in pain and not in pain while they measured their brain activity using functional magnetic resonance imaging (fMRI). The researchers were paying particular attention to brain activity in an area of the brain called the anterior cingulate cortex (ACC), which scientists think plays a key role in registering our own pain and empathy for another person's pain.

For all of the participants, ACC activity was significantly higher while they were viewing painful expressions on the face of someone of their own race, and lower when they viewed pain on the face of another race. The results were in accordance with the hypothesis the researchers started with — that social relationships between individuals influence empathic responses, where an individual experiences higher empathic responses for those in the same perceived social category.

[...]

No one wants to believe that he or she is racist. However, there is enough conclusive evidence to suggest that the vast majority of us are either consciously or sub-consciously less empathetic toward people of other races. While it is hard to control subliminal responses, a conscious effort to act without bias could be a way to combat the surreptitious racism. Or maybe increased interactions with different 'races' could help our brains see that we are 99.9% the same.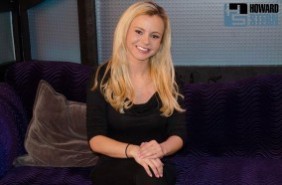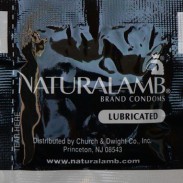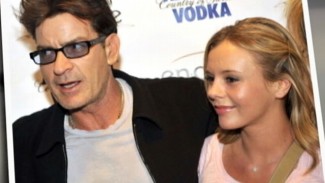 One of the best litmus tests as to whether or not you are being too liberal, too promiscuous with regard to sex, is whether or not you need to use a condom. If you don't know someone well enough to be sure that you are not going to get a disease or have an unwanted pregnancy, then maybe you ought to get to know them better before having sex with them. If you really like someone and if they are really worth it, you are not likely to have to use condoms at all. And would you really like to use them?
Subtitle: don't forget to forget your condom. A.I.D.S. is a most beautiful disease, generally targeting people who deserve to die for their bullying, irresponsible, reckless treatment of sex.
Particularly when the bounds of EGI are unguarded, the need to treat sex carefully, as an act which can endorse or undermine our EGI, becomes all the more important. Sex will be used by our enemies in psy-ops, such as the profusion of interracial porn. It will be used by our enemies to promote liberal politics, empower those horribly destructive to our interests and to dis-empower those thoughtful of our interests - those concerned with our people in our broad pattern. It will be used by our antagonists to outbreed our race, including outbreeding some of our most qualitatively differentiated genetic capital. As de facto safeguards of liberalism, they have their go-to "moral arguments" to distract us from the moral re-ordering of our people.
After marriage, the condom is taken by liberalism as one of its lines of defense. Don't be fooled, there's no substitute for the White class and its bounds. This holds the freedom in sacrament and in celebration that gives our people life and health as opposed to destruction.
There can be a time to be Dionysian, promiscuous for some who choose to be - i.e., among our own people - but that time is when the borders of our EGI are secured and members accounted for. Until then, good riddance to those who treat our genetic treasures irresponsibly; it couldn't happen to worse, more deserving people of a miserable fate.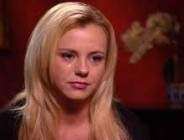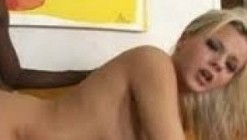 Don't you just feel so sorry for her…
Always remember, er, forget your condom. If you think that you have to use one, you'd better get to know who you are screwing around with a little better - maybe a lot better.
Daily Beast, 'Porn World in Panic Over Charlie Sheen's HIV Diagnosis', Nov 20, 2015:

'There is so much fear right now amongst the girls…'

Well-known for his porn star companions, Charlie Sheen's recent admission to being HIV-positive has sent a ripple of fear through the adult industry. There's no protocol in place for this. There are no records of who Sheen's hired, thus no quarantine list for the porn stars he's been sexually active with.

In the semi-regulated world of adult film, when an HIV scare is made known everyone asks, "Did I perform with the person who tested positive?" Fear turns to panic if it was a close call, relief if it wasn't. That's only after a name is released—or patient zero comes forward. Production shuts down, quarantine lists are drawn up for first generation, second, third, and so on. An ideal "who's performed with whom" list chronicling before and after known exposure is made available. Some call this "the honor system."

Unfortunately, those outside the business don't always play by the industry's self-regulated rules. Needless to say, former Two and a Half Men actor Charlie Sheen plays by his own rules.

"There is so much fear right now amongst the girls…like who have I had sex with that has had sex with them, or have I had sex with a girl who has had sex with Charlie?" says Alana Evans, 2015 AVN Hall of Fame recipient. "Maybe we can get Charlie to put together a list of all the porno girls he's had sex with so the rest of us can make sure we're okay? That'd be great."

In case you missed it, Sheen admitted on the Today Show that he was HIV-positive, and has known of his diagnosis for four years. He also alleged "all sexual partners have known" about his condition with "no exception."

While some are applauding Sheen for his bravery in coming forward, there's speculation amongst industry insiders as to why now? Some credit the 27-year-old blonde who spoke anonymously to the Daily Mail with forcing Sheen's hand. She estimates the A-lister had sex with at least 50 porn stars since his diagnosis and "fears the porn industry could face an 'HIV epidemic' as a result."

'There is so much fear right now amongst the girls…'

Sheen's latest role as victim is a bit hard to swallow. He paints a vivid portrait of his suffering at the mercy of his addictions, depression, and multi-million dollar extortions from ex-lovers. Even so, that his two ex-goddesses are contradicting his story raises questions concerning his credibility.

Ex-goddess Bree Olson, who dated and lived with Sheen for seven months in 2011, appeared on The Howard Stern Show to claim she had no idea about her ex's condition, and claimed she learned about his HIV-positive status "right along with everyone else."

"He never said anything to me," Olson added. "I was his girlfriend. I lived with him. We were together. We had sex almost every day for a year—with lambskin condoms."

Now lambskin condoms—incredibly thin condoms are billed as providing the closest thing to not using condoms at all—only guard against pregnancy and do not prevent the transmission of HIV. Olson told Stern that while she wanted to use standard Trojan condoms, lambskin was Sheen's condom of choice.

While Olson tested negative for HIV, in Sheen's home state of California it's a felony punishable by up to eight years in prison for a person with HIV to have unprotected sex with the intent to infect someone who's unaware of their status. Though that is incredibly hard to prove in criminal court, California also has a misdemeanor charge carrying up to six months in prison for willfully exposing others to HIV.
No thoughtful person makes AIDS prevention a cause.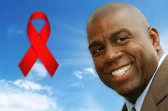 Of the hundreds, or thousands, of women who made themselves available to Magic Johnson, he said: "I tried to accommodate as many as possible. Some of them were unbelievable."
This liberalism, this irresponsibility to our EGI, is not what we're here to defend. With unspeakable irresponsibility and selfish uncaring (to say the least), they bring into the world behavior and genetics destructive to any reflective people - especially our European people.
Africa is one of the only places where AIDS is on the rise. That is good. Their population needs to be drastically reduced and its increase, let alone interbeeding with others, needs to be thwarted.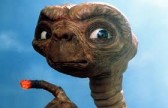 Magic, er, E.T. says, "Remember to not use a condom. AIDS is a beautiful thing." It kills those irresponsible and reckless with our EGI.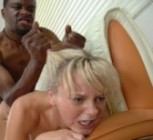 Because not all merit defense, we need an order to secure those who do. 14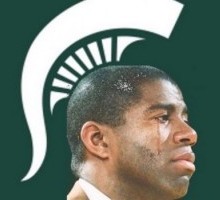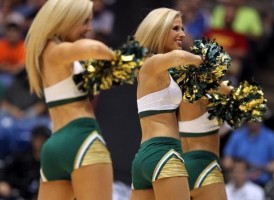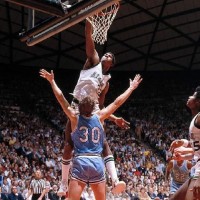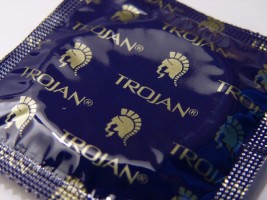 Magic Johnson, crying Trojan proponent

"No glove no love", so the motto of condom proponents goes - a condom being referred to as a "glove", in their liberal slang.
With Charlie Sheen "preferring lambskin condoms", in particular, an older slogan comes to mind as particularly apt to capture the refrain of those who would contest the facilitation of liberalism - they are treating those who engage in reckless and socially destructive behavior "with kid gloves" - that is to say, they are protecting them too much and therefore enabling bad behavior in the long term.
Meaning

Handle a situation, or a person or an object, delicately and gingerly.

Origin

Kid gloves are, of course, gloves made from the skin of a young goat. I say 'of course' but, in fact, when they were first fashioned in the 18th century they were more often made from lambskin, as that was easier to come by. They were clearly not intended for use when you were pruning the hedge and wearing kid gloves was the sartorial equivalent of pale white skin, that is, it indicated that the wearer was rich enough to indulge in a life of genteel indoor idleness. The earliest mentions of kid gloves are from England in the 1730s and the following is a typical report of a wealthy gentleman, laid out in his 'Sunday best', from Bagnall's News, in The Ipswich Journal, December 1734:

The Corpse of Mr. Thorp, A Distiller in Soho, who died a few Days since, said to be worth £10000 was put into his Coffin, quilted within with white Sattin; and after several yards of fine Holland [best-quality linen] were wrapt about his Body… on his Head was a Cap of the same Holland tied with a white Ribbond; he has about his Neck two Yards of Cambrick; a Cambrick Handkerchief between his Hands, on which he had a pair of white Kid Gloves: and in this manner he lay in state some Days and was afterwards buried in Buckinghamshire.

At that time, kid gloves were viewed as rather ostentatious and only suitable for the nouveau riche - much as heavy gold chains might be viewed today.
* Originally posted 20 Nov 2015 as a news item, the subject matter merits evergreen consideration and is therefore being re-posted here.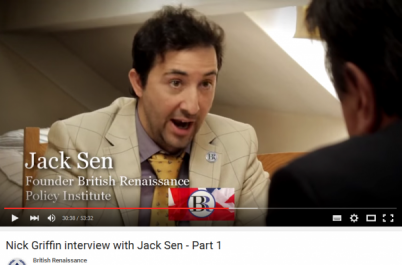 Senscreen
: "What are your thoughts regarding nationalists today [...] groups like National Action, even London Forum's Jez Turner? They seem quite fixated on the Jews to an extent that, it seems to be harming our efforts, I think." Nick Griffin: "Yes, I think it does."
Particularly as I was the instigator of the original phase of skepticism with regard to "Giacomo Vallone", with critical remarks in regard to the positions he espoused in an interview with "Dana Antiochus" at Renegade Broadcasting, it is relevant to weigh-in on this matter. While that exchange quickly exposed him in a lowly and amateurish sock-puppetting effort at dividing Europeans against each other, the combination of that amateurishness and the obvious anti-racial nature of his position caused me to not take him, or his associated "European Knights Project", too seriously. Still, his motives were of the worst kind. It has more serious implications as that project has germinated into controversial engagement with prominent ranks of White advocacy.
Is he the same person as Jack Sen? Well, both Sen and Vallone are associated with the European Knights Project. That's enough for me to dismiss them both. That is why I will only belatedly confirm together with you as to whether or not it is indeed the case that they are one and the same; though a cursory comparison of Sen and Vallone discussions seem to indicate one identity, we know enough about both of them already to dismiss them.
My run-in with Giacomo Vallone wasn't the first time that I had to take serious issue with a guest at another network - I took issue with Mark Dyal at Counter-Currents, and I still believe that I was right to do that as well: The thanks I got for that was being banned from Counter-Currents (oh well). Mark Dyal showed up as a guest of Dana Antiochus with the same kind of bullshit and I had another run-in with him there: Renegade should have appreciated that bit of critique also. However, I've also had reservations about Dana Antiochus - though I might be unfair to him. While I tried to be friends with Renegade, as you'll see, they turned out to be too right-wing in the end.
I tell you this - that Metzger is right about right-wingers.
They are disingenuous and/or naive and their tentosphere is always ripe for infiltration.
Anyway, the scandal in the tentosphere now is not only to see Giacomo Vallone as a fraud who has made his way into conversation with White Nationalism, but that he's actually the same person as Jack Sen - also having made his way into conversation with WN.
I was repulsed by Giacomo Vallone for a number of reasons from the onset, but he and his "European Knights Project" not only managed to get interviews with Renegade et al., but notably with Professor MacDonald. MacDonald is a bit too open to those with advanced academic pedigrees (Vallone claims to have graduated Princeton) and demeanor and a bit too closed to those without that. But that's another matter and not a major point here; MacDonald is a wonderful scholar despite sometimes not being the best judge of character.
In general, it is right-wingishness and desperation for social prosthesis to compensate for their anti-social positions that creates this vulnerability; a tentosphere trap that Jews maintain - a key objective being to keep us as right-wingers and "THE Left" as the enemy.
Now then, I was a bit skeptical (and couldn't be bothered since he is out of the ballpark) about the possibility that Vallone was the same person as Sen. Nevertheless, I already had sufficient evidence that Vallone and The European Knights Project are bad news: promoting civic nationalism, promoting black and mixed race people (e.g., "part black people are OK") and for some reason, inciting strident hatred between Germans and Poles; and apparently anybody and Poles; not only that, but using sock-puppets to instigate that divisiveness.
There was no reason to doubt that his dealings with White Nationalism were disingenuous and it was disappointing that MacDonald, et al., would entertain him. Mike Delaney also spoke with Vallone not long ago - an interview posted by Anglin - but these latter two are middle brow right-wingers, so their rubbing elbows with Vallone did not pique my attention in the sense that one of "ours" was being infiltrated. I would be quite happy for the Daily Stormer to crash and burn. It deserves to.
Then Jack Sen came onto the radar screen of WN, appearing at Jez Turner's London Forum and on Kevin MacDonald's site. These are people that I like, even if their right-wingishness causes them problems. I even posted the talk Sen gave to London Forum here at Majorityrights - it was about UKIP being controlled opposition, infiltrated by Jewish interests and so on. That didn't raise red flags for me - if he, KM and Jez suddenly liked each other, it seemed that he might indeed be a guy coming to his senses. What was curious, however, was his association with The European Knights Project, and Vallone, as I already knew that they were colossal bullshit.
Still, I'm not regularly following the goings-on of every right-winger as I already have their perfidy conceptually circumscribed. I might look at what they are up to, as they are engaged on the same turf, consider what is useful and reject what is not; but I'm not letting them dictate my terms, any more than I'd let Jews do it. So, if they want to rub elbows with Giacomo Vallone and the European Knights Project, it's their ship that's going down. I advise White advocates not to be right-wingers, but that's all I can do. KM, Greg Johnson and the rest of those among what I've taken to calling the tentosphere have tended to double-down in their position that "The Left" is the enemy.
Matt Heimbach is also cooperating with Sen and The European Knights Project - it seems as if there might be a corollary there, probably unbeknownst to Heimbach, to his being banned from The U.K. Sen was so disappointed about the ban?
Coming back to the show that has taken center ring for now, it is clear that "Giacomo Vallone" is bad news, but is he also the same person as Jack Sen? That really would be something as we will see in a moment by some of the implications.
But even if they are not the same person, the very fact that Sen would be associated with Vallone and the The European Knights Project is damning enough.
Lets set out the thread beneath the 2013 interview of Giacomo Vallone by Dana Antiochus at Renegade.
If it's Jack Sen doing this sock puppetry then that really would be something. We'll come to what Jack Sen might be up to after I set out this thread where I started the fight which initiated the awareness that Giacomo Vallone might be something more negative than just an ignorant newby. I begin with the first comment and before long, you'll see what will be shown to be Vallone using sock puppets to instigate German-Polish animus.
Renegade, Dana Antiochus interviews Giacomo Vallone, 14 Oct 2013

Comments

DanielS
2 years 5 months ago

Giacomo Vallone's remarks are not only tactless to the cause of mutual cooperation of European nationalism, but wrong..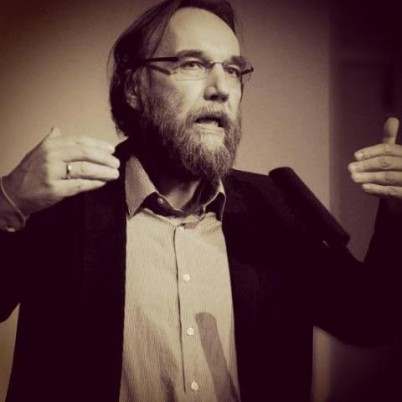 Dugin/Stark interview
: Beginning concession to White Post Modernity
Whereas he used to have a completely botched notion of post modernity - mixing-up what should be the antidote to modernity and liberalism with liberalism itself - it now appears that we are improving Dugin's understanding - viz., that modernity is the problem and the essence of liberalism.
His ideas in this talk are largely amenable and well considered.
His proposition that the state is a bit too much of an artifice to suffice by itself and that there needs to be a hypothesized realm, as we would say, beyond the physically verified moment, which girds and orients a people, is also well considered.

However, now that we are getting him to a better understanding of "post moderntiy", viz. White post modernity, we need to get him to a better understanding of biological reality and "racism."
Anti-racism is the quintessential modernist liberal notion; it is a Cartesian farce: It has been proposed as innocent but it is not -
Anti-racism is prejudiced, it is not innocent, it is hurting and it is killing people.

For "racism" is a necessary concept in a benign form, which is not supremacism nor a singular conclusion to aggrandizement and annihilation of an opposing people (as YKW propose and liberals might accept as a definition). It is in fact, a practical concept that is practiced by ordinary people everyday of necessity, as a non-Cartesian requirement of the human condition, of being in the world - one must discriminate in human-sized categories, including social classification - of one's own people and of other peoples - to form a coherent basis of ones own and to form a basis of human ecologies for our systemic coherence, social accountability, warrant and agency.
These classifications are "hermeneutic", that is to say that they are not absolutely empirically based in every moment, as the taken-for-granted and the state of partial knowledge - faith, if you will - must subsist behind the working hypothesis.
Call it a working hypothesis, call it faith, call it rules, call it narrative, call it taken for granted, call it the partly unknown, call it a mystery, a quest, an adventure, some of that as you must, some of it you might, as it has practical function to ensconce the under-determining facts of the empirical; but I have believed and continue to believe that a sacred overlay, in orientation and guidance of a people is a good idea.
I believe that it is a hermeneutic notion nevertheless, which is itself accountable to deal concretely with biology, sex and genetics, mediating toward fairness and justice in regards to this social capital - otherwise, without this empirical accountability, this "spiritual" realm will be the realm of evil charlatans.
It's all worse, more organized and more them than even you think.