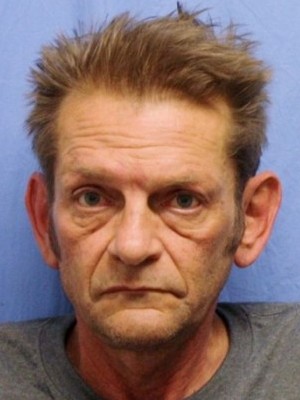 Adam W. Purinton: It's too late to instruct him on Schmittian lines of proper friend/enemy distinction.
Denver Post, "He yelled 'Get out of my country,' witnesses say, and then shot 2 men from India, killing one", 24 Feb 2017:

A 51-year-old man faces first-degree murder charges after shooting three men in an Olathe, Kan., bar Wednesday night, police say, reportedly telling two of them, local Garmin engineers from India, to "get out of my country."

One of the Indian men, Srinivas Kuchibhotla, 32, died in the hospital later from his gunshot wounds.

Authorities would not classify the shooting as a hate crime, but federal law enforcement officials said Thursday they are investigating with local police to determine if it was "bias motivated."

Adam W. Purinton, 51, of Olathe, was also charged with two counts of attempted first-degree murder for shooting two other patrons at Austin's Bar and Grill: Alok Madasani, 32, of Overland Park, Kan. and 24-year-old Ian Grillot, who tried to intervene.

Madasani had been released from a hospital Thursday and Grillot continued to recover.

Witnesses told the Kansas City Star and The Washington Post that Purinton was thought to have been kicked out the bar Wednesday night before the shooting took place.

"He seemed kind of distraught," Garret Bohnen, a regular at Austin's who was there that night told The Post in an interview. "He started drinking pretty fast."
Denver Post, "Some witnesses say Kansas shooting was racially motivated", 24 Feb 2017:

A bartender at Austins Bar and Grill in Olathe, Kansas, said that Adam Purinton used "racial slurs" before he started shooting on Wednesday night as patrons were watching the University of Kansas-TCU basketball game on television.

Srinivas Kuchibhotla, 32, died at an area hospital, police said. Alok Madasani, 32, and Ian Grillot, 24, were hospitalized and are in stable condition, they said. The Linkedin accounts for Kuchibhotla and Madasani say that they were engineers working at GPS-maker Garmin and had studied in India.
A whole bar in cuck attendance to the coddled black American basketball player but Adam W. Purinton decides to take his final stand to try to kill two or three people he thought were Middle Eastern - "terrorists hanging out in the bar? routing for the wrong team of black athletes?" or, was Purington "drawing the line", and saying "damn it! I'm not having those sand-Negroes supporting Negro ball too!" Not likely. Nor is it likely that Purinton was taking the H1B Visa angle into account, since his rage was directed toward people he took to be Middle Eastern and for their Middle Easternness and its imposed displacement of White Americans, not for any alleged affirmative action or salary undercutting importation of Indians to displace White IT specialists.
This serves to illustrate that not only do many would-be White Nationalists need to learn to sublimate their grievances better, but need to do that in line with becoming MUCH more articulate about friend / enemy distinctions - who is who and what is what.
The crusade against racial discrimination and categorization of peoples is much to blame in keeping people inarticulate about proper friend / enemy distinctions. The only "consolation" in this instance is that one White guy used the "non-discrimination" principle to try to come to the aid of two people, Indians, who should be in the friend category.
Ibid, Denver Post, "He yelled 'Get out of my country!", February 24, 2017:

He reportedly came back into the bar and hurled racial slurs at the two Indian men, including comments that suggested he thought they were of Middle Eastern descent. When he started firing shots, Grillot, a regular at the bar whom Bohnen called "everyone's friend," intervened.
AFF, "Breaking News, 1 Dead, Three Shot, Including Marine", 24 Feb 2017:


Srinivas Kuchibhotla (center), 32, died at a hospital, while 32-year-old Alok Madasani (left) and 24-year-old Ian Grillot (right) are hospitalized in stable condition, police said.

According to Local News KCTV 5.

Grillot said in an interview from his hospital bed that when the gunfire started, he hid until nine shots had been fired and he thought the suspect's gun magazine was empty.

"I got up and proceeded to chase him down, try to subdue him," Grillot said in a video from the University of Kansas Health System. "I got behind him and he turned around and fired a round at me."

Grillot said that the bullet went through his hand and into his chest, just missing a major artery.

"It's not about where (the victim) was from or his ethnicity," Grillot said. "We're all humans, so I just did what was right to do."


These were the folks who showed up to clean up the cemetery in St. Louis today, and stayed for an interfaith vigil - TT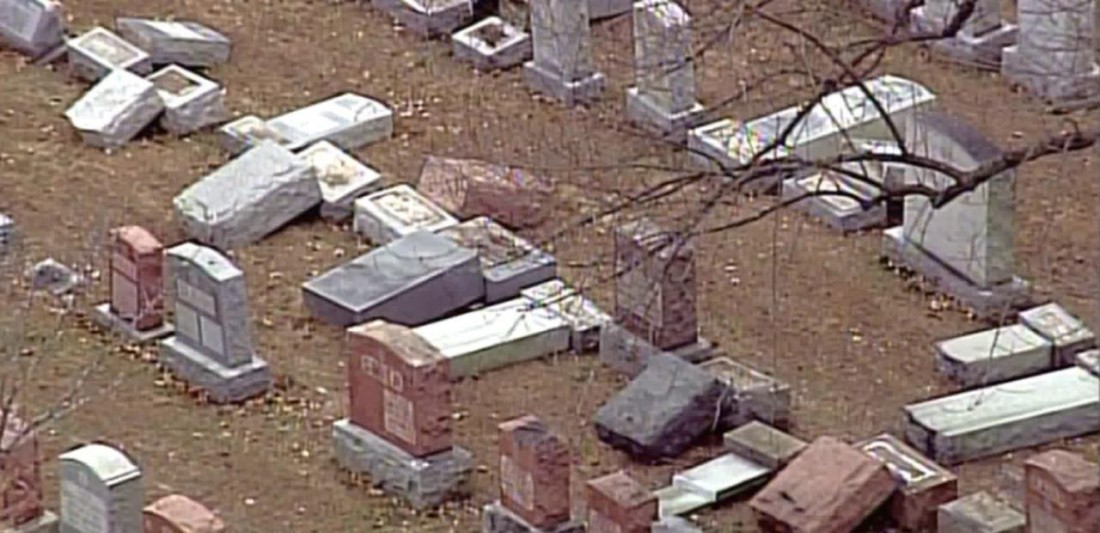 Washington Post, "Missouri authorities are investigating after dozens of headstones were damaged at a Jewish cemetery near St.Louis. (AP)" February 21, 2017.
...and, surprise, surprise, but not to our Asian friends who know about Abrahamic solidarity at radical bottom - the Muslims joined in solidarity as well:
NBC News, "Muslim Fundraiser to Repair Jewish Cemetery Raises $100k", 22 Feb 2017:

In just over 24 hours, an online fundraiser encouraging Muslims to donate to repair vandalism at a Jewish cemetery has raised over $100,000.
Baby Spitter Rezzas Abdulla

Regarding below - I'm taking bets/guesstimates on how long a prison sentence a white man would have got if he had spat in a non-white baby's face and shouted ''non-white people should not breed!''. So far legal advice had told me 'at least a year'. Such are the double standards under a multi-racial society. Multi-racial societies in any case are only the stepping stone to the extinction of one race, and the double standards against whites emphasize that for those too foolish to otherwise realise it, and also indicates just which race is being marked for extinction. - Jez Turner

Subject: Remove Judge Darren Preston for freeing Mr Abdulla after a racist attack on baby. Sign petition e mail on.

Rezzas Abdulla spat into a 9 month-old baby's face & shouted 'white people shouldn't breed' in a sickening race-hate assault in South Shields. Judge Darren Preston allowed Abdulla to walk free from court. We the undersigned demand Judge Preston be removed as a judge.

Click this link to sign the petition "Remove Judge Darren Preston for freeing Abdulla after a racist attack on baby"


https://petition.parliament.uk/signatures/34964001/verify?token=k0SZz3MY3sovWR8zq2R4

Petition:

Remove Judge Darren Preston for freeing Mr Abdulla after a racist attack on baby

Rezzas Abdulla spat into a 9 month-old baby's face & shouted 'white people shouldn't breed' in a sickening race-hate assault in South Shields. Judge Darren Preston allowed Abdulla to walk free from court. We the undersigned demand Judge Preston be removed as a judge.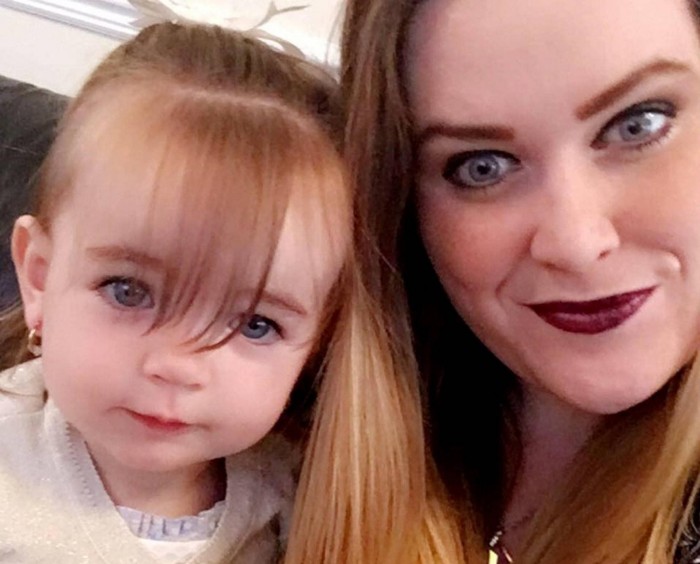 The court heard that Layla-Jeam, now almost two, was taken to the doctor after the attack for tests amid fears she could have contracted TB. Metro 21 Feb
TNO, "Mass Rapes: Islamic Weapon of Conquest and Domination", 18 Feb 2017:

By Yolanda Couceiro Morín. Since the sordid episode of the massive New Year's Eve rape of 2015 in Cologne and other German cities (more than a thousand complaints), cases of sexual assaults against European women by immigrants and "refugees", overwhelmingly Muslim, have multiplied throughout Europe, especially in Germany and the Nordic countries.

Seeing what happened at the last end of the year celebrations, rapes are becoming part of the European folklore of these dates: together with the nativity scenes, the Christmas markets and the Three Kings' cavalcades, we will now have Massive Rapes New Year´s Eve.

Traditions change from the usual gift of red underwear to the latest chastity belts. This is the march towards the progress of our battered Europe.

We witness a retreat from civilization, the decline of an entire society, a rupture of the anthropological foundations of our societies. Es el regreso a la caverna. It is the return to the cave.

This social collapse, this degradation of coexistence norms, is not only a change of culture, but the implantation of a savagery that we could call prehistoric.

We all have in mind the classic caricature of the relations between the sexes of those antediluvian times in the scene of a troglodyte, with a club on the shoulder, dragging by the hair to its pair.

This typical image of cartoons represents in a comic sense the terrible situation to which we are forced to march, with the importation of populations manifestly unfit for modern and civilized society.

From the peaks of the highest and most refined civilization that the Earth has carried on its surface, we have fallen into a state of semi-fearlessness.

We must be clear that these are not simple criminal acts, however reprehensible they may be.

Among the European population, of race and native culture, this type of aggression also occurs, although in quantitative terms much lower than this wave of savagery that has invaded us.

But it is the qualitative nature of these violations that should be the object of special attention.

In these cases we are not in front of habitual criminal acts, but in front of cultural facts.

Among us, abuses and sexual assaults against women are considered a social scourge, a highly reprehensible behavior, an improper indignity of decent people, an extreme violation of people´s freedom and dignity.

In the Islamic world, where women are considered inferior to men, abusive treatment and aggression of all kinds against women do not deserve the same reprobation and condemnation as among European, Christian and modern civilized nations: are accepted and justified facts. Therein lies the difference.

[...]

The scarce intellect of these individuals who, in fact, believe that we are all "human beings", and that culture is something that is put on and removed, as if it were a dress or shoes, is enough to justify these events as something inherent to the human race.

[...]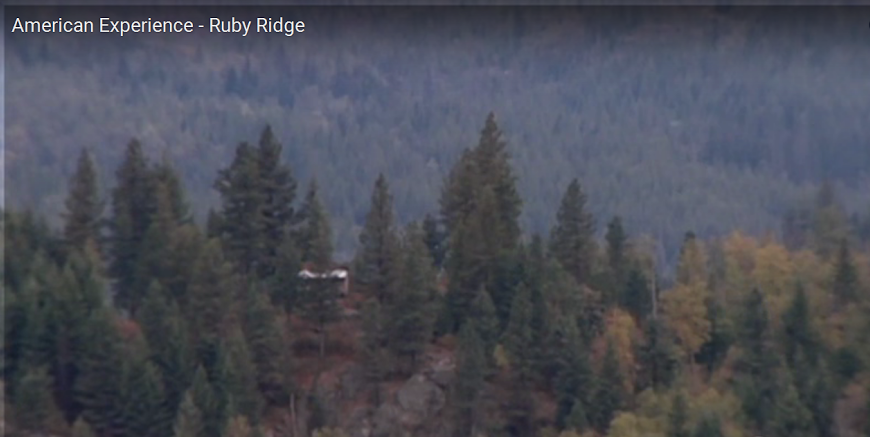 Not coming from a White perspective, so after giving it the old Schmittian demarcation, lets have a look…
Visigrad Post, "Scandal in Vienna: Embezzlement of Tax Money for Islamic Kindergarten", 20 Feb 2017:

Austria, Vienna – Once again, a scandal around Vienna's Islamic kindergartens is causing a stir. As reported by Austria's major daily Kronen-Zeitung, the chairman of the Arab religious community, Hassan Mousa, a jurist, has been taken into pre-trial custody. [1] He is suspected of having diverted 2.5 million euros of subsidies through an association run by him and having used tax money to finance, among other things, a luxurious mansion property. His two wives are also suspected.

Hassan Mousa is a high-ranking and acknowledged person in Austria's Muslim community. The 57-year-old has been, among other positions, a member of the Shura council of the Islamic Religious Community in Austria and as such, one of the republic's official contacts when it comes to religious matters.

Accusations brought forward by the public prosecutor against Hassan Mousa are weighing heavily: the man who headed a now bankrupt association that ran an Islamic school including an after-school center and a kindergarten is suspected of large-scale embezzlement of state subsidies. The criminal charges brought forward against him (embezzlement and fraudulent bankruptcy) can carry sentences from one to ten years imprisonment. (The presumption of innocence applies.)

A pompous kindergarten furnished with marble

Hassan Mousa is suspected of having branched off 2.5 million euros into his own pocket. During house searches carried out by police investigators, 300 files, documents and numerous computers were confiscated. The suspect who lived officially in an apartment subsidised by the municipality of Vienna is believed to have financed a mansion property in Vienna's noble district of Döbling. According to the prosecutor's files, he is also suspected of having abusively paid out fees, without any specific consideration, to his wife and his second wife.

His kindergarten which was closed in November because of its Koran teachings, has made headlines already before for its luxury furnishings such as marble tiles, a marble fireplace, a marble fountain and a huge elegantly decorated library. What's more, Austria's best-known IS jihadist, Mohamed Mahmoud, has once attended this Islamic school.