Majorityrights News > Category: Activism
Euractiv, "Green NGOs blame Monsanto for 'buying science' to save glyphosate", 24 March 2017: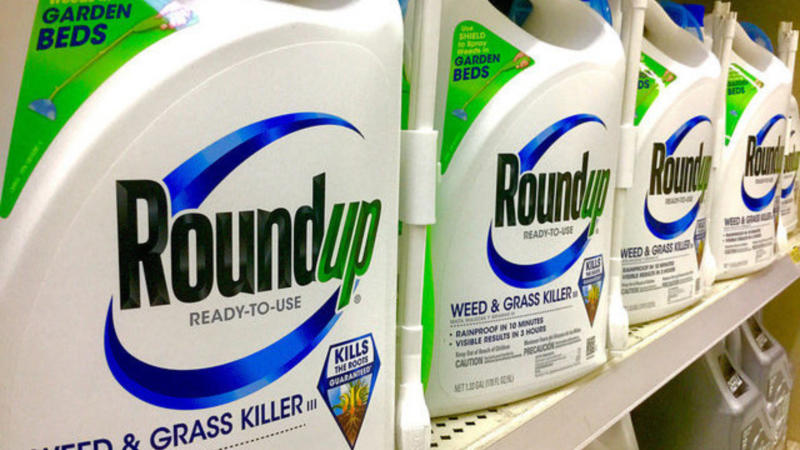 The authors of the report claim that between 2012 and 2016, the companies sponsored a series of review articles published in scientific journals, all of which conclude that glyphosate and its commercial formulations are not carcinogenic. [Mike Mozart/Flickr]
A new report accuses glyphosate producers of "buying science" in order to secure the substance's position in the EU market.
According to the Buying Science report published by GLOBAL 2000 (Friends of the Earth Austria member of Pesticide Action Network-PAN) with the support of Avaaz, BUND, Campact, CEO, GMWatch, (PAN) Europe, PAN Germany, and Umweltinstitut München, Monsanto and other glyphosate manufacturers allegedly "distorted scientific evidence" on the public health impacts of the pesticide.
The authors of the report claim that, between 2012 and 2016, the companies sponsored a series of review articles published in scientific journals, all of which conclude that glyphosate and its commercial formulations are not carcinogenic.
Scandalous
"Glyphosate producers have used every trick in the book to enable regulatory authorities around the world to play down the alarming health effects of glyphosate. The fact that the agencies accepted their 'assistance' is nothing less than scandalous," insisted Helmut Burtscher, one of the study's authors.
Earlier this month (15 March), the European Chemicals Agency (ECHA) concluded that glyphosate weedkiller should not be classified as a carcinogen.
Environmentalist NGOs reacted strongly, with Greenpeace saying that the ECHA "sweeps glyphosate cancer evidence under the carpet".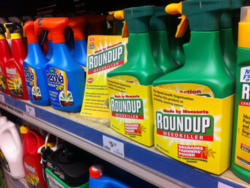 Glyphosate is not carcinogenic, EU agency says.
The European Chemicals Agency (ECHA) said today (15 March) that much-discussed glyphosate weedkiller should not be classified as a carcinogen, triggering a strong response from environmentalist NGOs.
The Health and Environment Alliance (HEAL) went further, claiming that the decision contradicted the world's most authoritative cancer research agency, the World Health Organisation's International Agency for Research on Cancer (IARC), which classified glyphosate as a "probable carcinogen" in 2015.
Scientific flaws
The NGOs claim that these reviews proving glyphosate is safe contain "fundamental scientific flaws spanning from apparently calculated omissions and the introduction of irrelevant data to the violation of OECD guidance for the evaluation of rodent cancer studies".
"The reviews also consistently assign greater weight to unpublished industry studies than to studies that were peer-reviewed and published in scientific journals," the report noted.
The report stressed that regulatory authorities like Germany's Federal Institute for Risk Assessment (BfR), the European Food Safety Authority (EFSA) and the US Environmental Protection Agency (EPA) have all drawn on such review articles, which have concluded that glyphosate was not carcinogenic, have actually referred to these industry-sponsored review articles.
"In contrast, IARC refused to consider the unpublished industry studies summarised in industry-sponsored reviews in its assessment of glyphosate, stating that the data presented therein were insufficient and important details were lacking […] IARC generally does not accept unpublished scientific evidence," the authors of the report concluded.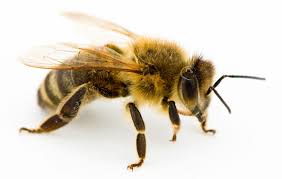 Europe poised for total ban on bee-harming pesticides.
The world's most widely used insecticides would be banned from all fields across Europe under draft regulations from the European Commission, seen by EURACTIV's partner The Guardian.
Positions
European Commission Spokesperson Enrico Brivio recently told EURACTIV that the EU executive "took notice" of ECHA's opinion, which was "based on scientific evidence".
"The submission of the final opinion to the Commission is expected before the summer break […] After submission of the final opinion, the Commission Services will re-start their discussions with the member states as regards the approval of glyphosate as an active substance in Plant Protection Products (PPPs)."
"A decision has to be taken within 6 months of receipt of the RAC Opinion from ECHA, or by the end of 2017 – at the latest," he added.
An EFSA spokesperson said, after this article was published, that "EFSA is the first to defend the importance of reliable science as it forms the basis of all our risk assessments", adding "from an initial glance at the "Purchased Science" report, it is clear that the majority of mentioned studies were published after EFSA had completed its assessment of glyphosate. In other words, they did not play any role in the EFSA assessment of glyphosate".
"There are two scientific reviews mentioned in the report (Williams et al 2000, Kier and Kirkland 2013) that were among the 700 references considered in the EU assessment for glyphosate. EFSA and EU member states rely primarily on the original studies and the underlying raw data which they check themselves. The weight given to reviews of scientific studies (like the ones mentioned in the report) is limited," they added.
"There are no grounds to suggest that reviews of scientific studies, sponsored directly or indirectly by industry, improperly influenced the EU risk assessment for glyphosate," the spokesperson concluded.
Background
The European Food Safety Authority (EFSA) said in November 2015 that glyphosate was unlikely to cause cancer in humans and proposed higher limits on the amount of residue of the weedkiller deemed safe for humans to consume.
The EFSA advises EU policymakers and its conclusion were expected to pave the way for the 28-member European Union to renew approval for glyphosate, which was brought into use by Monsanto in the 1970s and is used in its top selling product Roundup as well as in many other herbicides around the world.
Environmental groups have been calling for a ban after the International Agency for Research on Cancer (IARC), part of the World Health Organisation, said in March 2015 that glyphosate was "probably carcinogenic to humans".
A campaign group said that 1.4 million people had signed a petition calling on the European Union to suspend glyphosate approval pending further assessment.
The EFSA said it had carried out a thorough analysis and taken account of the IARC's findings. Greenpeace, for its part, called the EFSA's report "a whitewash".
The arrest of a second Jewish man for the wave of "anti-Jewish hate crimes" against Jewish Community Centers (JCC) in the U.S. has left Jewish supremacist organizations and individuals scrambling to explain why the single greatest spree of "anti-Semitic" incidents in recent history originated in Israel.

According to a report in the Jerusalem Post, the second arrest is that of the father of the 18-year-old Jew arrested earlier for over 100 bomb threats to JCCs in the U.S. and elsewhere.

The father's detention was extended until March 30, on charges that he was "involved in most of the same crimes and many of the threatening telephone calls."

The suspect's mother was also questioned, as the unusually large antenna and other extraordinary hardware used by her husband and son in the conspiracy were so unusual that it is extremely unlikely that she would not have been aware of what was going on.

According to a report by the Religion News Service's Lauren Markoe, as published in the Colorado Gazette, "Jews worldwide uttered a collective gasp" when they found out that the threats to "more than 135 Jewish institutions across North America is Jewish himself."

The "collective gasp" turned out, however, to be just another outburst of anti-Gentile hatred, as summed up by the article's quote from Deborah Lipstadt, "who studies anti-Semitism at Emory University," who said that she didn't "know if it would be better if we found out if it was a right-wing white Supremacist, Neo Nazi, or follower of ISIS."

The Gazette report went on to say that "now many worry that the suspect's identity will lend credence to anti-Semites' common claim that Jews exaggerate threats and crimes against them."

This is of course a very valid "worry"—especially because there is a long record of fake hate crimes being perpetrated by Jews.

Fake Jewish hate crimes go back decades: For example, as early as 1963, five Jews were arrested in New York City while painting swastikas on the front of the Israeli Consulate-General building, a building which also housed the Israeli mission to the United Nations.

Source: TNO, 24 March 2017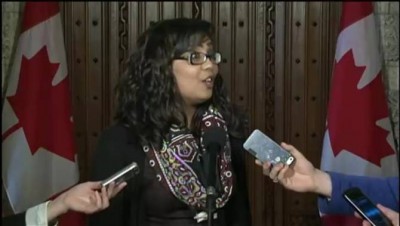 Ms. Iqra Khalid, a Muslim, pushes through anti-Islamophobia motion.
Breitbart, "Canadian Parliament Passes Controversial Islamophobia Motion", 24 March 2017:

The Canadian House of Commons has passed motion M103 which singles out the criticism of Islam as a form of "Islamophobia". Critics condemn it as an attack on free speech.

Motion M103 was tabled by Iqra Khalid, a Muslim member of Prime Minister Justin Trudeau's Liberal Party. It states the government must "condemn Islamophobia and all forms of systemic racism and religious discrimination", was taken to vote on Thursday evening where a total of 201 MPs voted for it and only 91 voted against, Canadian broadcaster Global News reports.

The text of the motion does not clarify what constitutes "Islamophobia" and has led many to speculate what that may mean in the future, with some critics fearing it could lead to Shariah law courts. This concern has led to the circulation of an anti-Shariah petition on the Parliament of Canada website, which has so far been signed by over 24,000 people.

Ms. Khalid, who was born in Pakistan and moved to the UK and then to Canada, said the definition of Islamophobia was: "The irrational hate of Muslims that leads to discrimination."

When Conservatives asked her to remove Islamophobia from the motion, she said: "I will not do so, any more than I would speak to the Holocaust and not mention that the overwhelming majority of victims were six million followers of the Jewish faith and that anti-Semitism was the root cause of the Holocaust."

Another part of the bill that has stirred controversy is the passage that asks the government to "recognise the need to quell the increasing public climate of hate and fear". It is currently unknown what measures the government will take to "quell" "hate and fear" as the motion is not classified as a law and has no effect on current criminal law.

The Conservative Party of Canada are currently holding leadership elections and many of the candidates have come out against M103 including one of the frontrunners, Quebecer Maxime Bernier. Mr. Bernier, a conservative with libertarian free market leanings, said he voted against the bill tweeting: "Free speech is the most fundamental right we have. I am opposed to #m103. Canadians should be treated equally regardless of religion."
Visigrad Post, "Orbán: Brussels Must be Halted, and Hungary Must Stand Up Against International Capital", 24 March 2017:
Hungary – Prime Minister Viktor Orbán called March 15 an "indisputable proof" of the Hungarian nation's past, present and future, at a commemoration of the 1848-49 revolution and freedom fight on Wednesday, March 15.

Speaking in front of the National Museum, the prime minister said that European nations are in a "state of revolt", with the "winds of 48 blowing again on the continent". Over the past years European nations once again revolted against "the hypocritical alliance of the Brussels bureaucrats, the liberal international media and the insatiable global capital," Orbán said.

First the British, then the Americans rebelled, to be followed by others this year, he added. Orbán stressed the need for Brussels to take off the "masks of hypocrisy", and opt for straight speech and an open discussion of the future.

Orbán emphasised that the resettlement of illegal migrants must be prevented, the network financed from foreign funds made transparent, and the right to regulate taxes, wages and utility prices kept in national competence.

Orbán called March 15 an "indisputable proof" of the Hungarian nation's past, present and future. "We, living in the Carpathian Basin, at the buffer zone of cultures, empires and civilisations, can be proud of the greatest triumph of all, winning all wars for the survival of our homeland, our nation," he said.

He said 1848 had become a "moral compass" for the nation, one that shows who is "loyal, patriotic, dedicated and brave" on the one hand, and exposes "pettiness, perfidy and efforts to kill dreams and destroy the nation" on the other. The prime minister insisted that national unity should be retained and cemented day by day.

"But what should we do with those who want unrest and division rather than peace and unity . whose only pleasure lies in spoiling the holiday of others," he asked, referring to a group whistling during his speech. "It would be easy to mock them but we should not do that," he said adding that Hungarians should "stand their ground on the horizon of building the nation rather than in the skirmishes of petty parties."

"From the horizon of the Hungarian nation, one can choose the road that leads us to the wide gate of greatness or the one that leads to the swamp of hatred," he said.

Article originally published at Daily News Hungary.
A Jewish man based in Israel has been arrested in connection with the "spate of anti-Jewish hate crimes" consisting of telephone and bomb threats against Jewish community centers across the U.S.—incidents which were used by Jewish organizations to claim an "increase in anti-Semitism" of late.
New York Times, "Jewish Center Bomb Threat Suspect Is Arrested in Israel", 23 Mar 2017:


The teenager accused of making bomb threats against Jewish community centers hid his face before the start of a court hearing in Israel. His name has not been released. Credit Baz Ratner/Reuters

JERUSALEM — A monthslong wave of bomb threats against Jewish institutions in the United States that prompted evacuations, heightened security and fears of rising anti-Semitism gave way to an unexpected twist on Thursday. The person responsible for many of the threats, law enforcement officials said, was half a world away, in Israel, a Jewish teenager.

An intensive investigation spanning multiple countries culminated on Thursday in the arrest of the 18-year-old suspect, who holds dual Israeli and American citizenship, and his father. The teenager's lawyer said he had a brain tumor that could affect his behavior.

The surge in threats over the past few months — well over 100 sent to Jewish community centers, schools and museums since the start of the year — coincided with an increase in hate crimes against a number of groups, from scrawled swastikas to homicides, feeding worries about a new era of bigotry. American and Israeli officials refused to say how many of those threats the suspect was accused of making. And some recent anti-Semitic acts were apparently committed by others, like threats against Jewish centers for which a Missouri man was charged, and the vandalizing of Jewish cemeteries.

But officials made it clear that they considered the teenager, who lived in the Ashkelon area of southern Israel, to be the primary source of the threats, though they did not offer a motive. "This is the guy we are talking about," an Israeli police spokesman, Micky Rosenfeld, said.

The suspect made threats to sites in Australia and New Zealand, as well as in the United States, and to at least one commercial airline flight, prompting an emergency landing, Mr. Rosenfeld said.

A judge ordered the suspect, who has not been charged, held until at least March 30 and ordered a medical examination. His father was ordered held for eight days, on suspicion that he might have been aware of the threats, or even been involved.
Haaretz, "Israeli Cybercrime Police Arrest Israeli-American Teen for 'Hundreds' of Bomb Threats Against Jewish Centers Worldwide ", 23 Mar 2017:

Arrest of Jewish teen partly based on FBI information ■ Bitcoin account discovered on computer, leading to suspicions payment involved in some calls ■ Defense attorney: Medical condition may have affected teen's cognitive functioning.
Breitbart, "EU Says They Can Force All Members, Including Poland, to Take Migrants", 21 March 2017:

WARSAW, Poland (AP) — The European Union's commissioner for migration says there are ways to make all EU members states comply with the program of relocation of migrants among them.

Dimitris Avramopoulos made the statement Tuesday in Warsaw, where he is visiting the growing European border guard agency, Frontex.

Poland is refusing to accept migrants, arguing they are chiefly economic migrants, not war refugees, and may potentially pose a threat.

The relocation plan is intended to ease the pressure on countries that have taken the brunt of the migrant wave: Italy and Greece.

Without naming Poland, Avramopoulos said the EU has the "tools, the means and the power" to convince all members to comply and will make an assessment of response by the end of September. He mentioned no sanctions.
Avramopoulos

Since 1 November 2014 he is serving as EU Commissioner for Migration, Home Affairs and Citizenship in the Juncker Commission.

Avramopoulos has a friendly relation with the Turkish President Recep Tayyip Erdoğan since they were Mayors of Athens and Istanbul respectively. He is deemed one of the main proponents of Greek-Turkish rapprochement.


The New Observer, "Erdogan: Turks Must Outbreed Whites", 18 March 2017:

Turkish President Recep Tayyip Erdogan has called on Turks living in Europe to have at least five children so that they can outbreed whites and take over the continent—and in that way become "the future of Europe."

There are at least 7.8 million Turks in Europe, and very likely more who have become European citizens and are thus no longer counted as "Turks" by the deliberately race-denying liberal governments.

Erdogan made his call for the racial colonization of Europe by Turks while campaigning last week in the city of Eskisehir for a referendum that would usher in a presidential system and enhance his powers.

Erdogan's comments were made in reaction to moves by the governments of Germany and the Netherlands to outlaw Turkish election meetings in those counties.

The Dutch government prevented a Turkish minister from addressing a crowd in Rotterdam, and later used water cannons to disperse Turkish demonstrators in the city after they turned violent.

On Friday, Erdogan told Turks in Europe that they must "Go live in better neighborhoods. Drive the best cars. Live in the best houses. Make not three, but five children. Because you are the future of Europe. That will be the best response to the injustices against you."

Erdogan has also accused the Dutch government of state terrorism, acting like "Nazi remnants," and having a "rotten" character.

In addition, Turkey's interior minister, Suleyman Soylu, said last week that the EU was "playing games" to prevent Ankara from becoming strong, and that Turkey could send 15,000 "refugees" a month to Europe to "blow its mind."
Visigrad Post, "V. Orbán: "Hungary is in a State of Siege", March 2017:

Hungary – Migrants are detained, police and army reinforced, and a second fence set up at the border. There is less talk of migrants arriving through the Balkans, yet Hungary is getting ready for a new wave. For Prime Minister Viktor Orbán, Hungary is in a state of siege.

Hungary "shouldn't risk changing the basic ethnic character of the country," he recently reaffirmed during an intervention at the Hungarian Chamber of Commerce and Industry, convinced that this would lead to a " depreciation of its value "and to "chaos ".

"How to do this?" he asked. "First, by preserving ethnic homogeneity. One can say such things now, which you would have been executed for during the past few years, as life has proven that too much mixing causes trouble," he said.

However, the Hungarian Prime Minister is not opposed to immigration, despite everything. And he is even more in favor of immigration — if it comes from Europe. Whether it is Ukrainian from the Eastern part of the country, or Westerners in Budapest. His recent remarks inviting with a note of sarcasm the Western refugees in Hungary did not pass unnoticed.

On the other hand, Viktor Orbán is firmer than ever on non-European immigration, and in particular illegal immigration.

Hungary in a state of siege

The border barrier, erected during the summer of 2015, is being reinforced by a second fence. Equipped with various electronic devices to improve the surveillance and reactivity of the territorial protection forces, this second barrier should make the border impermeable. This is at least what the Hungarian government hopes, fearing a new wave of migrants.

"We can not take it easy, now we are also in a state of siege, and even if the migratory wave has diminished, it has not stopped," said Prime Minister Orbán in front of new police recruits who took the oath to defend Hungary at the risk of their lives, if necessary.

For the strong man of Budapest, security is the precondition for Hungary and Europe to have a bright future. Security, and the rule of law.

"Laws must apply equally for everyone, also for those migrants who come here, and no kind of foolish human rights mumbo jumbo can overwrite this."

"Immigration is the Trojan horse of terrorism," recalled Mr Orbán. "We can not count on Brussels and on the European Union. They only make the task harder for us. We can only rely on ourselves," he said in front of the young recruits of the border hunters.

New treatments of migrants

Hungary has also taken it upon herself to openly contravene certain international conventions, as evidenced by criticism from the EU and the UN. But this is fully assumed.

Henceforth, Hungary systematically expells any clandestine intercepted on her soil. Their return to Serbia is automatic. Asylum seekers are now detained in closed centers, where they are housed in containers, in order to prevent fraudsters from using this procedure only to enter the EU and then to continue their illegal journey, as did almost unanimously the "asylum seekers".

Meanwhile, the globalist press is trying to pass off the Hungarian guards as sadistic and malicious torturers, using "proof" like photos and testimonies of migrants in Serbia. But this new, unfounded and disproportionate attack will not affect the government, strongly supported by the Hungarian population on the issue of migration.

According to Viktor Orbán, Hungary is today one of the safest countries in Europe. And he intends to preserve this asset in order to lead the country towards the economic revolution he intends to undertake.