Majorityrights News > Category: Christianity
While the profusion of churches throughout the world can be disconcerting, as they are devoted to a religion that is obfuscating and mis-directing the natural instincts of our EGI (ethnic genetic interests), there is a note of optimism in that some of these sublime structures and the artisanship that went into their making can be converted for religion aligned with our ethno-national interests.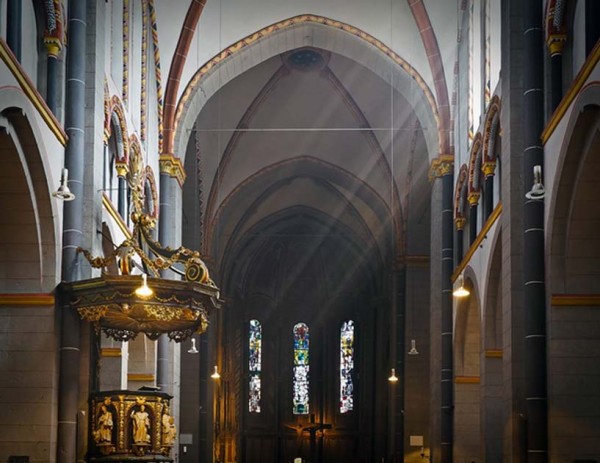 For example, hope for return to proper, natural religious function piques through some of the Spanish missions in California - some were configured to illumination of the solstice: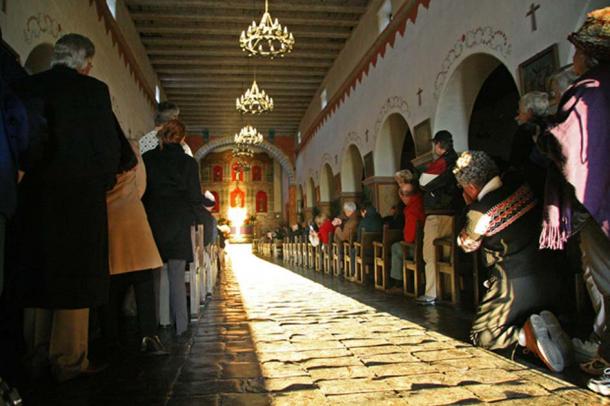 The 2007 midwinter solstice illumination of the main altar tabernacle of Old Mission San Juan Bautista, California. Rubén G. Mendoza/Ancient Editions, CC BY-ND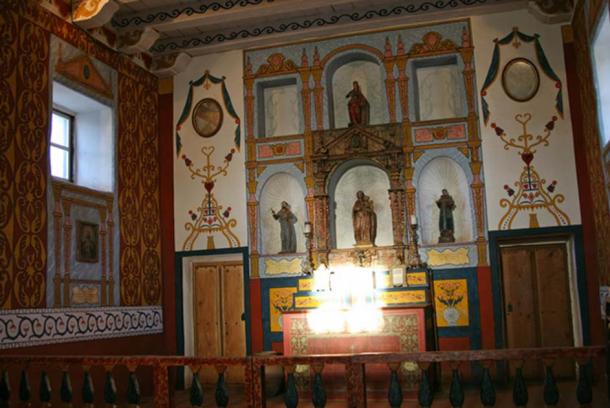 Winter solstice illumination of the main altar tabernacle of the Spanish Royal Presidio Chapel, Santa Barbara, California. The author first documented this solar illumination of the altar in 2004. Rubén G. Mendoza, CC BY-ND
On another level, some of the very elements of worship contained are only thinly veiled pagan icons and arrangement: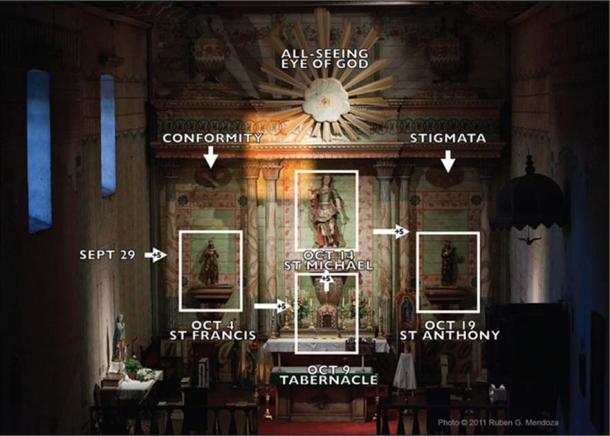 Schematic of the four successive solar illuminations of the saints of the main altar screen of Mission San Miguel Arcángel, California. Note illumination begins at the left with the Oct. 4 illumination of Saint Francis on his Feast Day. The author first identified and documented this solar array in 2003. Rubén G. Mendoza, CC BY-ND
Update: New York Times, "Trump Picks Rex Tillerson, Exxon C.E.O., as Secretary of State", 12 Dec 2016:

WASHINGTON — President-elect Donald J. Trump on Monday settled on Rex W. Tillerson, the chief executive of Exxon Mobil, to be his secretary of state, dismissing bipartisan concerns that the globe-trotting leader of the energy giant had forged a too-cozy relationship with Vladimir V. Putin, the president of Russia, transition officials said.

Mr. Trump planned to announce the selection on Tuesday morning, finally bringing to an end his public and chaotic deliberations over choosing the nation's top diplomat — a process that at times veered from rewarding Rudolph W. Giuliani, one of his most loyal supporters, to musing about whether Mitt Romney, one of his most vicious critics, might be forgiven.
Russia's Prime Minister Putin speaks with Tillerson in Sochi in 2011

President-Elect Trump 'will name Exxon CEO with close links to Putin as his secretary of state', snubbing Mitt Romney."

DM, "BREAKING NEWS, 10 Dec 2016:

Trump is expected to name Rex Tillerson as secretary of state.

Exxon Mobil chief emerged on Friday as the leading candidate.

Favored status was revealed as Giuliani withdrew.

U.S. President-elect Donald Trump is expected to name the chief executive of Exxon Mobil as the country's top diplomat, NBC News reported Saturday.

Exxon chief Rex Tillerson emerged on Friday as Trump's leading candidate for U.S. secretary of state and is expected to meet with him later on Saturday, a transition official told Reuters.

NBC News cited two sources close to the transition team in reporting that Tillerson will be named as secretary of state.

The president-elect had interviewed 2012 GOP nominee Mitt Romney twice – taking him to a three-Michelin starred dinner on one of those occasions.

Should Tillerson be nominated, his business ties, too, will come under scrutiny. Exxon Mobil has operations in more than 50 countries and boasts that it explores for oil and natural gas on six continents.

In 2011, Exxon Mobil signed a deal with Rosneft, Russia's largest state-owned oil company, for joint oil exploration and production. Since then, the companies have formed 10 joint ventures for projects in Russia.

In 2013, Russian President Vladimir Putin awarded Tillerson his nation's Order of Friendship.

'He has had more interactive time with Vladimir Putin than probably any other American with the exception of Henry Kissinger,' John Hamre, a deputy defense secretary to Bill Clinton told the Wall Street Journal.

But U.S. sanctions against Russia for its incursion into Crimea cost Exxon Mobil dearly, forcing it to scrap some projects and costing it at least $1 billion in losses. Tillerson has been a vocal critic of the sanctions.

Trump has spoken of wanting warmer relations with Moscow, which has sparked concerns in Congress that he could lift or loosen some of the sanctions on Russia.

Tillerson has been chairman and CEO of Exxon Mobil since 2006. He is expected to retire from the company next year.

Should Tillerson be nominated, climate change could be another divisive issue. The company is under investigation by the New York Attorney General's Office for allegedly misleading investors, regulators and the public on what it knew about global warming.

Trump's campaign was unavailable for comment.
* Yes, that's (((Klitchko))) in avid attendance, front and center.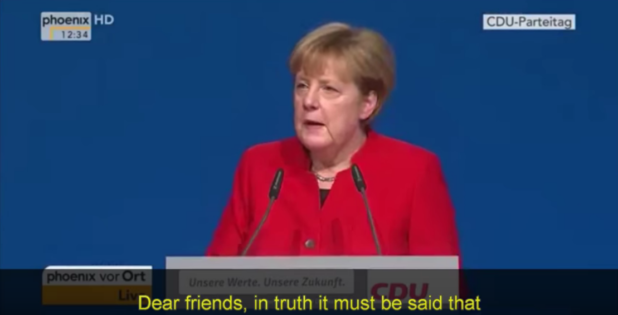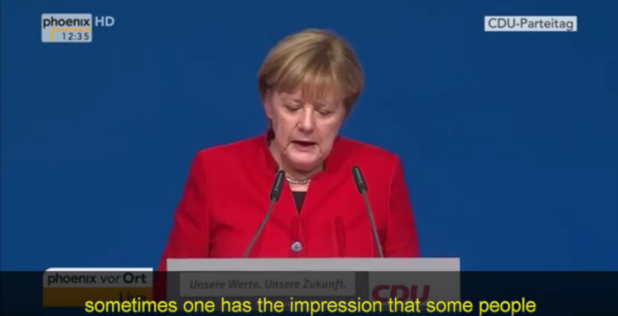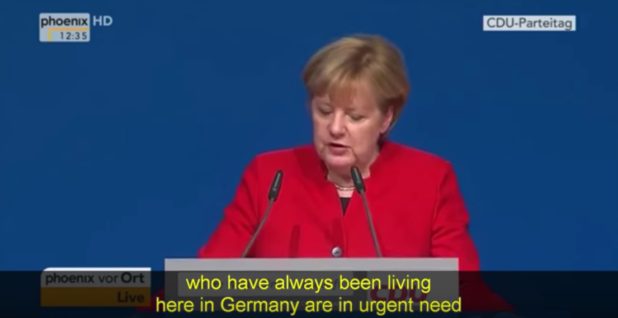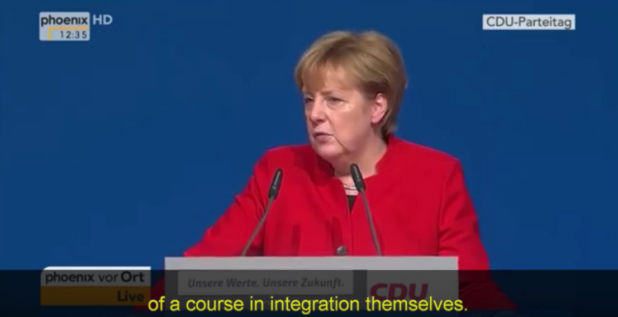 [...]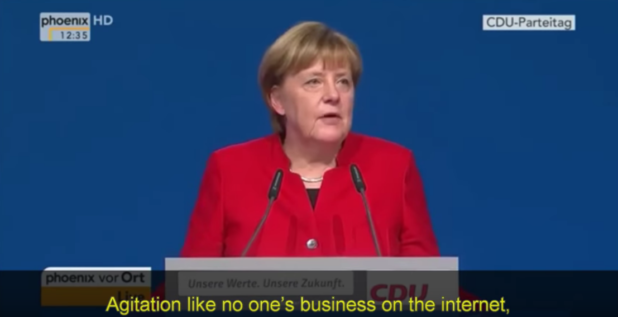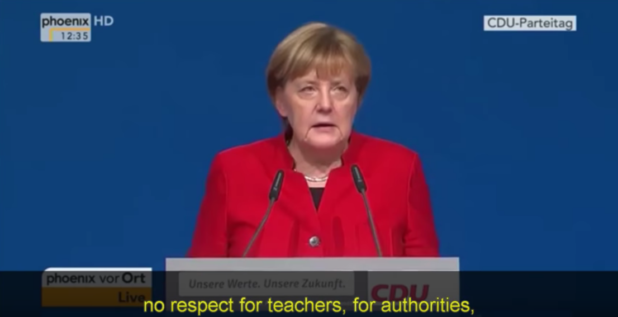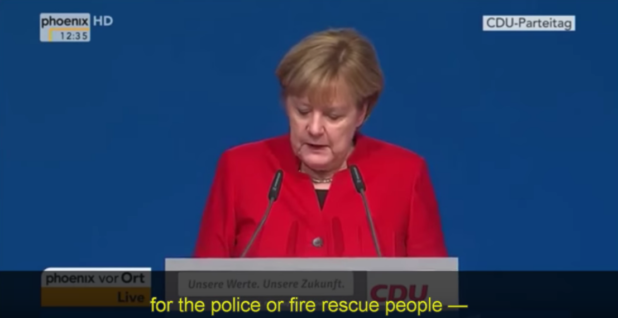 [...]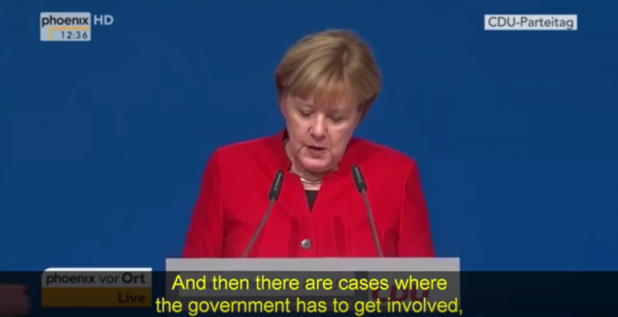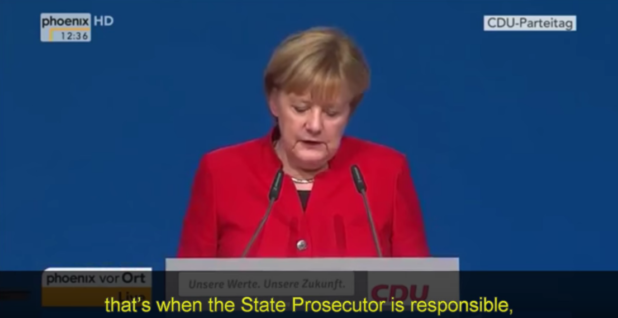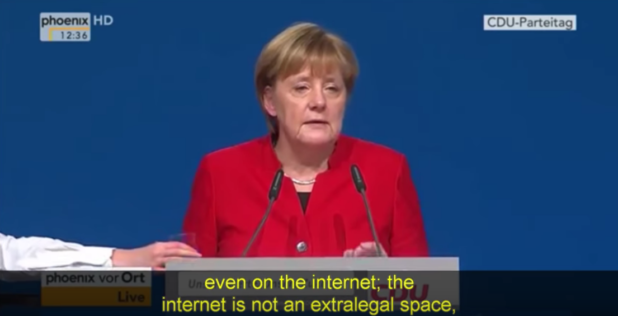 ..........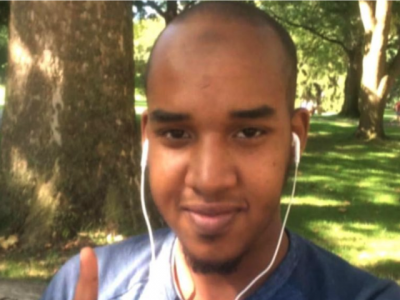 The Somali shooter at Ohio State had apparently been inspired by neo-liberal propaganda presuming that Muslim incursions and compradors which had been promoted and backed in Burma by right-wing Western sources supposedly had some right to remain there.
Washington Post, "I can't take it anymore': Ohio State attacker said abuses of Burma's Muslims led to 'boiling point", 29 Nov 2016:

Participants in a vigil at Jacob's Porch pray after the attack of Ohio State University, who rammed his car into a crowd of pedestrians and attacked them with a butcher knife.

The Ohio State University student who carried out a knife attack on campus Monday wrote in a Facebook post shortly before the rampage that the abuse of a little-known Muslim community in Burma had driven him to the "boiling point," writing, "I can't take it anymore," CNN reported.

"Seeing my fellow Muslims being tortured, raped and killed in Burma has led to a boiling point," Abdul Razak Ali Artan allegedly wrote on his Facebook page shortly before Monday's rampage, where he injured 11 people with a butcher knife before police killed him.

"America! Stop interfering with other countries," he wrote.

Artan's Facebook post throws a little-known and long-persecuted Muslim community in western Burma, also known as Myanmar, into the spotlight.

More than 1 million Rohingya Muslims live in Burma, but they have long been denied citizenship and other basic rights, and many from Burma's Buddhist majority consider them illegal immigrants from Bangladesh. Aung San Suu Kyi — the Nobel laureate leading Burma's new civilian government — has been criticized for refusing to use the term "Rohingya," which she says is inflammatory.

In recent weeks, thousands of Rohingya Muslims have been fleeing into the forests and neighboring Bangladesh on the heels of a brutal military crackdown that followed a terrorist attack on police posts Oct. 9, allegedly carried out by Rohingya militants.

Human Rights Watch has alleged that the military has perpetrated a scorched-earth campaign, providing before-and-after satellite images that showed three villages completely burned. The death toll estimates vary, but several dozen have been killed since October, activists say.

Earlier this week, a U.N. refugee agency official, John McKissick, was in the Bangladesh region of Cox's Bazar — where more than 30,000 people, many of them Rohingya, have fled to — and told the BBC that Burmese troops were "killing men, shooting them, slaughtering children, raping women, burning and looting houses, forcing these people to cross the river" into Bangladesh. He said that the "ultimate goal" of Burma's government is "ethnic cleansing of the Muslim minority."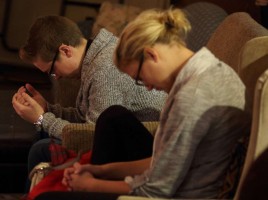 Kosher/ Neo-liberal media jerking the tears and prayers from fellow Abrahamics
NPI Conference Washington D.C. 19 November 2016.


Speakers taking questions from the press included alt-right supporters (left to right) Peter Brimelow, Kevin MacDonald, Jason Jorjani, and Jared Taylor.



Protesters gather along 14th Street outside of the Reagan Building before the start of the press conference.

Millennial Woes interviews Matt Tate, Richard Spencer and Nathan Damico about protestors:

Pre-NPI conference protested by anti-fa

...outside Trump International Hotel afterward.
Trump's "New Deal": Ethnonationalism for blacks, proposition nationalism for you, gentile other - what else is new?
Trump's "New Deal" promises massive assistance to blacks on the basis of their race - what else is new?
Blacks are the only group for which Donald Trump has proposed a plan of help on the grounds of their race/ethnicity.
What else is new? This only further ensconces their status as quasi feudal lords: a people of privilege, a people of a different set of laws, a people whom we cannot discriminate against, of enhanced penalties for crimes against them ("hate crime" laws), a people whom we must hire, a people whose children we must pay for (and try to) educate - with knowledge for which we sublimated, endured pain and indifference and ridicule to acquire, while they, the blacks, have been pampered and lavished - a people whom we must serve.
We are their servants…not because they add value to our lives - quite the opposite (they take away from us vastly, markedly in regard to EGI) but because they are backed by terror - the intimidation of their bio-power, hyper-assertiveness, aggression, violence, destruction and Jewish machination.
This is to say nothing of the trillions in welfare, government handouts and programs, while their advocates demand "reparations" from generations who had nothing to do with their oppression in history but have in fact been penalized hideously for it - to the point of societal and national displacement, rape, murder and genocide.
Donald Trump is the kind of cowardly sell-out who has aided and abetted this circumstance.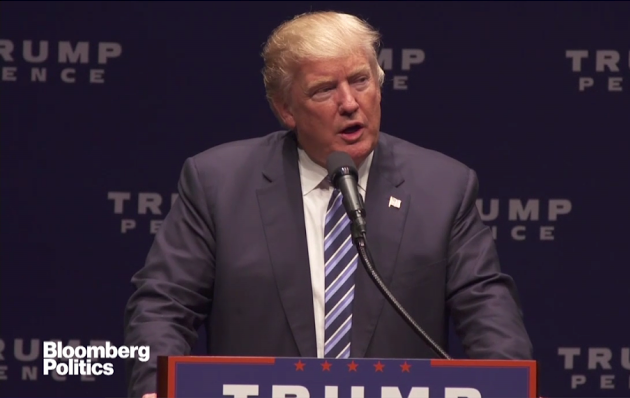 "Trump's New "Deal", shafting the goyim of the world on behalf of blacks.
Bloomberg, "Donald Trump proposes new deal for black Americans", 27 Oct 2016:

Today I want to talk about how to grow the African American middle class and provide a New Deal for black America.

That deal is grounded in three promises

1) Safe communities

2) Great education

3) High paying jobs

My vision rests on a principle that has defined this campaign right from the beginning. You've seen where we've come from and where we are right now. It's called 'American first'.

Every African American citizen in this country is entitled to a government that puts their jobs, wages and security first.

One of the greatest betrayals has been the issue of immigration.

Illegal immigration violates the civil rights of African Americans.

That's what's been happening (applause).

No group has been more economically harmed by decades of immigration than low income African American workers.

I will also propose tax holidays for inner city investment; a new tax incentive to get foreign companies to relocate in blighted American neighborhoods; and they will do that. it will be worthwhile; it's called incentive - they will do it.

I am very humbled, beyond words, to be the nominee of the Party of Abraham Lincoln, a lot of people don't know that, its the party of Abraham Lincoln. And it is my highest and greatest hope that the Republican party can be the home in the future and forever more for African Americans and the African American vote; because I will produce and I will get others to produce; and we know for a fact it doesn't work with the democrats; and it certainly isn't going to work with Hillary.
And so Donald Trump's agenda to rope implicit White Nationalists back into the Republican proposition nationalism - a naivete seized upon for the Jewish race mixing agenda - suckering "the Alternative Right" with dog whistles to anti-PC, has become apparent, all but explicit.
Trump's New Deal: ethno-nationalism for blacks - the only group proposed help on basis of race/ethnicity - proposition nationalism for gentile others, a.k.a., the goyim.
"That deal" is grounded in three promises
1) Safe communities - can only be done relatively, with partial success only, through a Giuliani type active policing - a burden and social expense which would not be necessary in a White ethnostate.
2) Great education - can only be done at a terrible cost to non-blacks - we must (try to) educate them - with knowledge for which we sublimated, endured pain and indifference and ridicule to acquire, while they, the blacks, have been pampered and lavished, to do nothing but indulge themselves and have offspring - a people whom we must serve.
3) High paying jobs - they already have that: blacks are vastly over represented in government jobs that are easy, well paying, with good benefits, reasonable hours, vacation time and overtime pay available for those want it. As for the corporations, there is no more coveted and lavished employee than a black from privileged education and of those precious few at the higher end of the bell curve to round out their quota and non-racist credentials. Disobey at the price of being sued and otherwise maneuvered into the loss of your enterprise ...while government contracts are set aside for black businesses and private contracts are compelled to use black contractors as well.

So what else is new?
Donald must not try breaking those promises of privilege, promises granted in cowardice to the hyper-assertive, hyper-aggressive, rioting, Jewish lawyer backed black American populace.
But we are supposed to hate: Mexicans, who are either White, close to White, identify and assimilate as such, or more AmenIndian, benign and minding their business where not helpfully industrious; we are supposed to resent and penalize Asians ..so that they can remain the labor force to pay for black and Jewish privilege.
Yes, sure, Trump is playing 57 dimensional chess, so are his supporters - right.
While Duda and Orbán's invocation of the centrality of Christianity to the nationalist cause will be disconcerting to many of us more wise to the fact that it is a Jewish Trojan horse, we should be charitable enough to understand that it has been, and remains still, a culturally habituated way of saying "not Jewish."
It is up to us to support native European nationalist efforts by pointing-out that this is a provisional distinction at best, albeit a 2,000 year old provision, which has had a way of binding nationalist masses and yoking their identity with Noahide laws (as Kumiko astutely observes) - thus, ultimately, to Jewish control if we do not successfully liberate ourselves from the false identity that is the "Gentile" (as GW astutely observes) - an "identity" which knows no distinction other than "the undifferentiated other" to Jews and its beholdenness to its Jewish forebears for its messiah and its law.
Enough sour grapes for now. There is certainly hope in Duda's concordance with Orbán in furtherance of the Intermarium project on display at the commemoration of the 1955 Hungarian Uprising -
Visigrad Post, "Duda and Orbán against Brussels' sovietisation", 24 Oct 2016:

Hungary, Budapest – On Sunday, October 23, Hungary celebrated the start of the '56 uprising. In front of the Hungarian parliament, Hungarian Prime Minister Viktor Orbán and Polish President Andrzej Duda gave a strong speech against the current policy of the European Union, about Christianity and about the deep friendship between Poland and Hungary.

Polish President Duda greeting the crowd. MTI Fotó: Szigetváry Zsolt

In front of thousands of people gathered on the place Kossuth, in the center of Budapest, Hungarian PM Orbán and Polish President Duda made a speech welcomed by Hungarian and Polish citizens. President Duda first talked in front of the crowd. The Polish President started his speech by saying few words in Hungarian. Hungarians "have always been friends" and they can always rely on Poland, "even in difficult moments of the future," said Andrzej Duda.

Poland is "proud and grateful" that it was able to provide aid to the Hungarian revolution, Duda said, and noted that his people had sent 44 tonnes of medicine and medical equipment as well as 800 litres of blood to Hungary shortly after the uprising broke out. "Poles are proud that the grandchildren of 1956 heroes have, symbolically, Polish blood in their veins", the president said. In Hungary's freedom fight "thousands died, but after some decades, finally, you recovered your freedom through much suffering and sacrifice," Duda said. He also voiced his conviction that "through hard work both Poles and Hungarians will achieve the living standards of western societies", reports Hungary Today.

Concerning the traditional friendship between the two countries, Duda said that they together "carry on the thousand-year-old Christian tradition in Europe", and insisted that those traditions were just as important as freedom. "God bless Poland and Hungary, glory to the heroes of the Hungarian revolution," Duda said concluding his address.

Viktor Orbán during his speech on Sunday, October 23

"Protect Brussels against Sovietisation"

Then, Prime Minister Orbán gave his speech. The European Union must not be turned into a "modern-age empire"; the community must not be replaced by a "United States of Europe", Hungarian Prime Minister Viktor Orbán said on Sunday. Viktor Orbán said that "freedom-loving peoples of Europe must save Brussels from Sovietisation".

"We, Hungarians, want to remain a European nation, rather than become an ethnic minority in Europe," Orbán insisted. "It is only our national independence that can save us from being devoured by an empire," Orbán said, and argued that it was that very "national idea" that had saved Hungary from being integrated into the Soviet Union. As descendants of 1956, Hungarians "cannot let Europe cut the roots that had once made it great and also helped us survive communist oppression," Orbán said. He added that Europe could not be "free, strong, and respectable without the revitalising power of nations and two thousand years of Christian wisdom". The prime minister insisted that Hungary had chosen "the hard way" when it "preferred children of its own to immigrants, work to speculation, earning a living to becoming a slave of indebtedness, and protecting borders to surrendering".

Hungarians will always fight for freedom and will achieve it "even in the most hopeless of situations," Prime Minister Viktor Orbán said at the state commemoration marking the 60th anniversary of Hungary's anti-Soviet uprising of 1956. "We, Hungarians, have a talent for freedom, we have always known how to use it. He warned that freedom is "not a final state but a way of existence; just like swimming: you stop doing it and you will sink". The question is always this simple: whether we decide on our own fate or other people," he added. October 23 is a day on which Hungarians should be proud, the prime minister said.

History puts Hungary in the mainstream of disputes on the future of Europe every 30 years, the prime minister said. He argued that in 1956 Hungary attempted to "shift the Iron Curtain east of our borders", then in 1989 the country opened its western borders "so that Germans could find a way to Germans". And most recently, Hungary "had to close its borders to stop the influx of migrants from the south", he said. Hungary will not falter "even if those whom we are trying to protect attack us from behind"; we have "the courage to face injustice… and Europe can always rely on us," Orbán said.