Majorityrights News > Category: Christianity


These were the folks who showed up to clean up the cemetery in St. Louis today, and stayed for an interfaith vigil - TT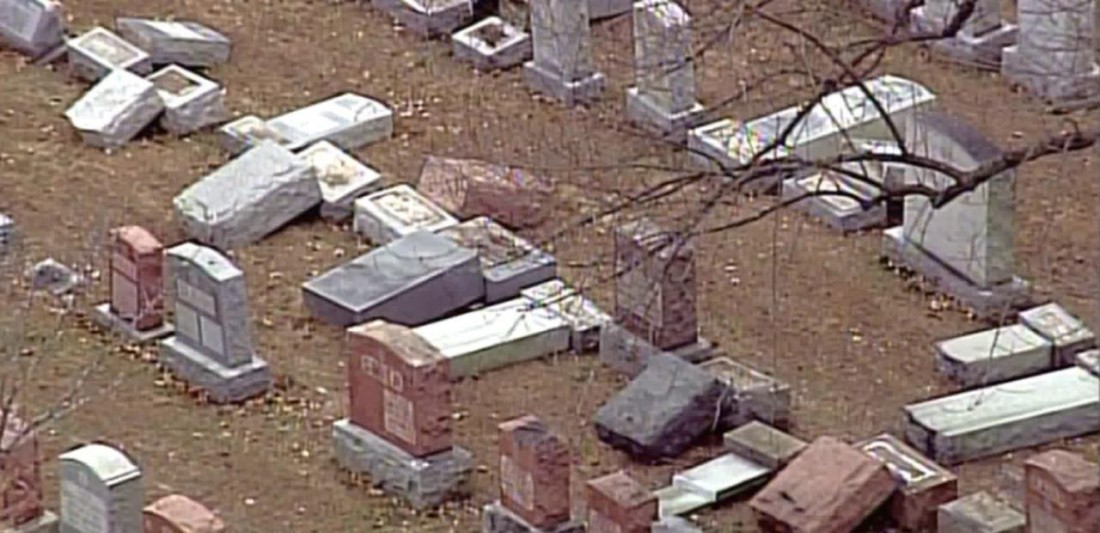 Washington Post, "Missouri authorities are investigating after dozens of headstones were damaged at a Jewish cemetery near St.Louis. (AP)" February 21, 2017.
...and, surprise, surprise, but not to our Asian friends who know about Abrahamic solidarity at radical bottom - the Muslims joined in solidarity as well:
NBC News, "Muslim Fundraiser to Repair Jewish Cemetery Raises $100k", 22 Feb 2017:

In just over 24 hours, an online fundraiser encouraging Muslims to donate to repair vandalism at a Jewish cemetery has raised over $100,000.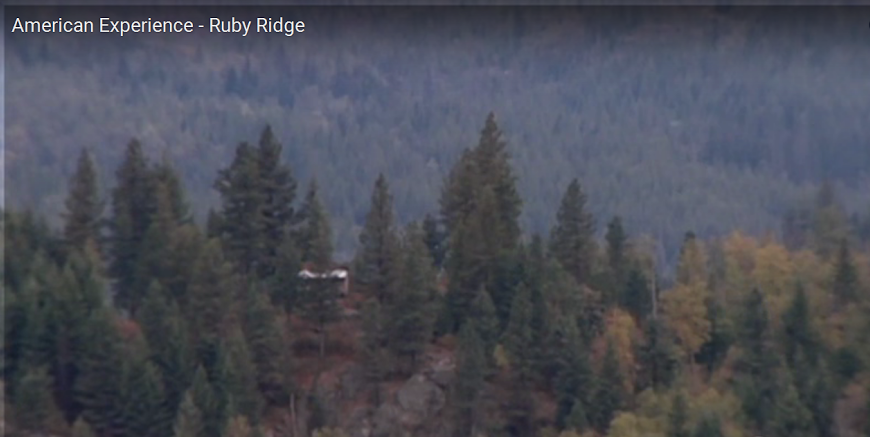 Not coming from a White perspective, so after giving it the old Schmittian demarcation, lets have a look…
"We must secure the existence of our people and a future for White children."

TRI-COLORED TREASON - by David Lane

Afflict me no more with your hypocrisy. If you insist on worshiping your executioner, then depart from me, for it is treason against the White race, against nature, against civilization, and against the Gods.

I have come under attack for articles I have written entitled The Right Wing, Cowards, Liars, Screwballs and David Lane on Religion. Also for naming one of the pro-american, anti-communists who profess to care about the continued existence of the White race. I come now to apologize for naming the specific individual and to admit my error. I will now indict them all.

You tell me you are anti-communist and you care about your White kinfolk? Well it was America who turned several million White men over to the Soviets to be outright murdered or die a slow death in slave camps in 1945. But you love America; is it delusion, cowardice, or race treason?

You tell me you are anti-communist and you care about the survival of the White race? Well, the Germans would have destroyed Communism and provided a secure base for the existence of our race in our European homeland fifty years ago if America hadn't intervened to save the Soviet Union and destroy our racial saviors. But you love America; is it delusion, cowardice, or race treason?

You tell me you are anti-communist and you care about your fellow White kinfolk? The Soviet enslavement of two hundred million White people would have ended decades ago except for the financial support of America. But you love America; is it delusion, cowardice, or race treason?

You tell me you hate Communism for what it does to White people in the Soviet Union. But Federal judges destroy and terrorize millions of little White children with their forced busing and integration plans, untold thousands of White women are raped by Negroes every year, the White race is now overrun and mixed probably beyond the point of no return, as a policy of the American government, and you love America. Is it delusion, cowardice, or race treason?

You tell me you hate Communism for what it did or what it does to the White people of Rhodesia and South Africa. Well, it was American political and economic pressure that destroyed White Rhodesia and now destroys White South Africa. And you love America; is it delusion, cowardice, or race treason?

It's a lot safer to talk about those mean, nasty old Communists over there, than to tangle with the head of the snake, the seat of jewish world power, the real murderer of the White race, isn't it? You could end up dead like Robert Mathews, or in prison forever like the Brüder Schweigen. But then I guess we all choose our own priorities. For some its political, economic or religious systems, and for some it's the biological existence of the White race, do or die. Get one thing straight all you double thinkers, self deluders, deceivers and dabblers: America is the murderer of the White race, and if we are to have any chance of resurrecting our race while there is still a gene pool to work with then we are going to face reality, discard our delusions, speak of and act on, the single greatest issue of all time, racial survival.

Oh no you say, it isn't America that's the head of the snake, the murderer of our race, it's just that some bad guys grabbed the reins of "our" government a few years or decades ago. I showed you the real history of "your" government, and America's dominant religion and you ignored me. As always happens when dogma is contradicted by fact, the believers react in the same ways. A few investigate the allegations and accept reality. Others pretend the unpleasant facts don't exist, and still others fly into a rage directed at those with the effrontery to check belief with reason. Or perhaps you just believe that "ancient history" is of no importance or effect. So let's discuss present day America.

You are quite correct that the entirety of the entity called America is not necessarily synonymous with the government in power. America is comprised of many interrelated parts and we will consider the most important components that make the whole: (1) Military power; (2) Police power; (3) Economic tenets; (4) Political tenets; (5) Religion; (6) News media; (7) Entertainment media; (8) Sports; (9) Demographics.

When I am through if you are still able to say the words "White American" then leave the company of sane men, for you can no more be both White and American than you can stop the motion of the planets. If you are not an implacable enemy of America, and all it has been and all it is, you are a traitor to the existence of our race. And if you support the aims or continued existence of the political entity known as America then your treason cannot be calculated in the words of mortals.
​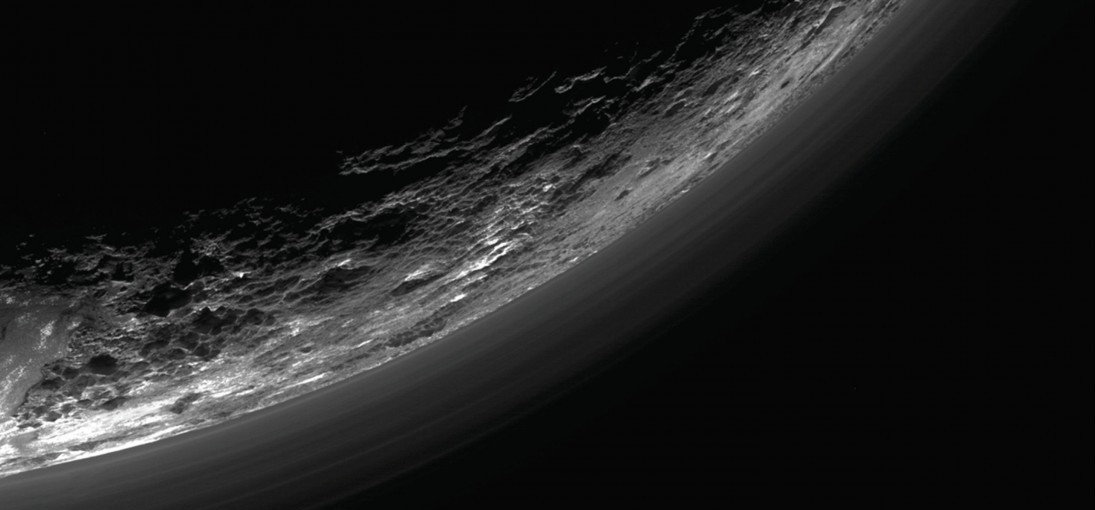 This is the kind of reach a European-Asian Alliance is capable of, even while heavily burdened: imagine what we could accomplish if we were not saddled by the YKW, their Abrahamism (Judaism, Islam and Christianity), complicit right-wing arrogation and liberal irresponsibly - pinning us down with the irresponsible among us, their consequences; as well as in obsequiousness toward, and over-burdened necessity to defend against, African aggression and bio-power, Muslim colonization ("Hijra") and terror.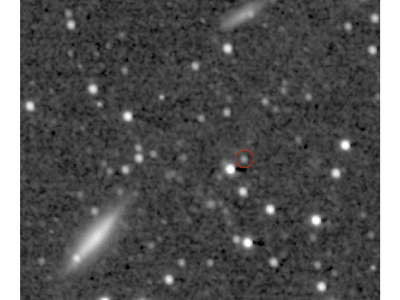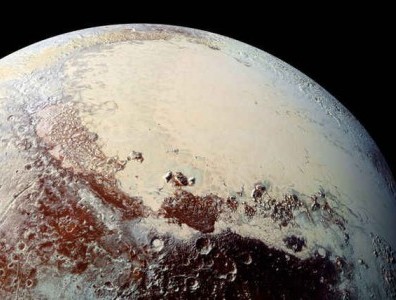 Nasa, New Horizons image gallery.
Breitbart, "Pro-Life Leaders on Judge Gorsuch's Nomination
- Donald Trump 'A Man of His Word", 31 Jan 2017:

National pro-life leaders are applauding President Donald Trump's Supreme Court pick, Judge Neil Gorsuch of the Tenth Circuit, to take the seat of the late Justice Antonin Scalia.

"We want to express our thanks to President Trump for nominating a man of such stellar quality as Neil Gorsuch to the Supreme Court," said Operation Rescue president Troy Newman. "One of the reasons I endorsed Trump for president was because of the strong promises he made to pro-life leaders. Now, after less than two weeks in office, he is keeping those promises, and we are very encouraged. He has proved himself to be a man of his word."

"The nomination of Judge Neil Gorsuch to the United States Supreme Court is a tremendous victory for religious freedom and, indeed, for the entire nation," said Father Frank Pavone, national director of Priests for Life. "His reasoned opinions in decisions upholding the rights of groups who — like Priests for Life — have challenged the Obama administration's HHS mandate show that he respects the rights of Americans of all beliefs. His statements in favor of upholding the Constitution are totally in line with those of the late Justice Antonin Scalia. President Trump has made an excellent choice."

Regarding the nomination of Gorsuch, Leonard A. Leo, Trump's Supreme Court Advisor, said the announcement fulfilled the promise the president made to the American people.

"Judge Gorsuch possesses keen intellect, independence of judgment, integrity, courage, and a sense of fairness that is grounded in the Constitution and laws as they are written," Leo said in a statement. "This is what the President very much wanted in a nominee."

"Under our Constitution, power ultimately rests with the people," he added. "This ideal is at the core of Justice Scalia's legacy. As we heard from President Trump's inauguration speech, it is at the core of the President's agenda, and it's very much at the core of what Neil Gorsuch's record is as a jurist."

Rep. Diane Black (R-TN), a member of the Congressional Pro-Life Caucus, reacted to Gorsuch's nomination in a statement:

I applaud President Trump for nominating a fair-minded Constitutionalist like Judge Gorsuch to serve on our highest court. With this selection, President Trump has chosen a respected jurist who will uphold both the spirit and the letter of our law. I am especially encouraged by Judge Gorsuch's opinions in the cases of Hobby Lobby vs. Sebelius and Little Sisters of the Poor vs. Burwell, which display a clear respect for religious freedom that has been missing in too many corners of Washington over the last eight years. He is uniquely qualified for this role, having already been confirmed without opposition to the Tenth Circuit Court of Appeals by the US Senate in 2006, and I know that he will be a worthy successor to the esteemed legacy of Justice Antonin Scalia.

Family Research Council president Tony Perkins attended the White House announcement. He said in a statement:

I was pleased to witness President Trump follow through on his promise and select a nominee from the list he presented during the campaign. The president has been very clear on the type of justices that he would appoint: textualists who will not issue rulings based on the shadows of the Constitution.

Judge Gorsuch's record over the last 14 years, especially on religious liberty, gives Americans every reason to believe he will make a fine Supreme Court justice. His reputation as a judge with integrity and dedication to the Constitution should be an encouragement to all Americans.

Kristan Hawkins, president of Students for Life of America, the nation's largest pro-life youth organization, said:

We are thrilled with Judge Neil Gorsuch's nomination to the US Supreme Court by President Trump, who is continuing to fulfill campaign promises at a breakneck speed. A strict Constitutionalist and firm supporter of religious freedom and liberties dictated by the Founding Fathers, Judge Gorsuch is an excellent replacement for the late Justice Scalia, and one who has the potential to leave a powerful legacy.

The Supreme Court was of great concern to voters this past November and the Senate should take swift action to confirm Judge Gorsuch to the high Court to ensure a full slate of Justices. The Senate unanimously confirmed Judge Gorsuch to the 10th US Circuit of Appeals and they should follow their previous example. We aren't tired of winning yet.
Related Stories:
Rep. Steve King Files Idiotic Federal Pro-Life 'Heartbeat Bill'.
Poland's PiS Party Endorses Draconian Anti-Abortion Law
US Supreme Court: 9 very powerful & influential people - which ones (((are)))?
Stare in amazement
Christians and pro-lifers in general are so stupid that quite honestly I have to say that the Eastern mind boggles at the sheer scale of cascading stupid decisions that Christians choose to make.
Here's the Breitbart article on it:
Breitbart, 'Rep. Steve King Files Federal Pro-Life Heartbeat Bill: 'If a Heartbeat Is Detected, the Baby Is Protected'', 24 Jan 2017:

Pro-life congressmen stood in front of the Capitol — along with Janet Porter, the Ohio woman who led the fight for passage of that state's "heartbeat bill" — all in support of Rep. Steve A. King (R.-Iowa) and his Heartbeat Protection Act of 2017, H.R. 490, which restores legal protection to unborn children once their pulse is detected.

"It is a profound religious and moral understanding that every human person has the right to life," said King, who was joined by Rep. Louie Gohmert (R.-Texas), Rep. Trent Franks (R.-Ariz.), Rep. Scott G. Perry (R.-Pa.), and Rep.Don Bacon R.-Neb.), along with other prolife supporters of the bill.

"The question that has hung before the courts, since 1973 is: 'When does life begin?'–we all know when that is," the congressman said.

"We stand here and assert that it has to be a distinctive moment. You can't guess a thing called viability. You can't say 22 weeks versus 20 weeks. You have to say it is at a specific instant. The most precise instant that we can describe and that we can identify by science is the moment that that heartbeat begins," he said.

"The core tenet is this: If a heartbeat can be detected, the baby is protected," he said.
White America will now die by its own hand. White America will die because these comprehensive restrictions on abortion which are being tabled will have an effect of increasing the birth-rates of those minority populations which traditionally utilise abortion services more.
Where next?
Restrictions on abortion will hasten the decline of the overall White American population which already only comprises 47% of children under age 18.
The 2010 census shows where those effects would be grouped: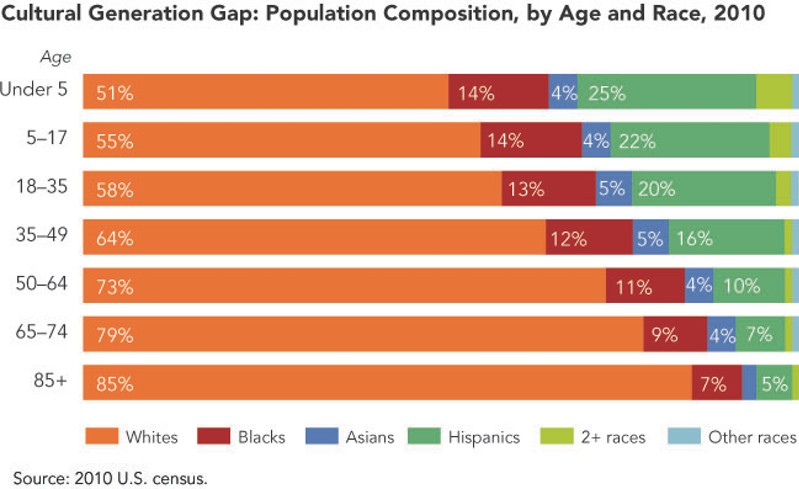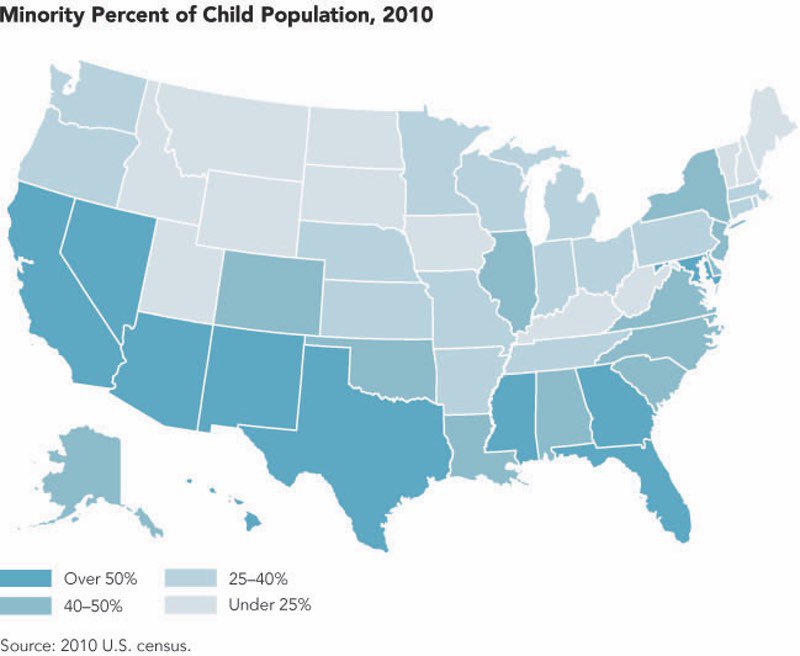 Is it going to be extremely inconvenient for minority groups to have a sharply reduced access to abortion services? Yes. No woman wants to have to be perpetually worrying about what her family planning options are as restrictions are tightening over and over again. But perhaps the inconvenience would be ironically 'embraced', particularly among Hispanics who could just go with the flow and have a Hispanic baby-boom. Hispanics can wait these laws out and reverse them in about half a generation, when demographics will dictate elections and identity politics will be entrenched in different ways in different zones within the United States.
Outcomes
The Northeast and Midwest of the United States will experience a ballooning African-American population next to White Americans. The Southwest will continue merrily along its way into becoming a Hispanic outpost, and the Southeast will be a mixture of all those things happening simultaneously.
Technically, 'White America' as a geographically contiguous concept has been pushed further upwards on the age-pyramid for quite a while now. The incoming administration is now taking moves that—unintentionally—will guarantee that the concept will be brought to an end.
The United States will have one of two futures to choose from:
Ethnic balkanisation within two generations.
Turning itself into Brazil.
Of course, Americans will probably manage to muddle around and inadvertently choose both options simultaneously, so that they can experience the worst aspects of both scenarios. Because why? Because it's America of course.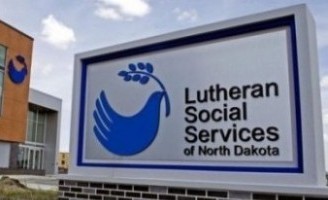 TNO, "Lutherans Pushing Invaders on North Dakota", 18 Jan 2017:

The Lutheran Social Services of North Dakota (LSSND) has been named as the group primarily responsible for pushing hundreds of nonwhite invaders pretending to be refugees into the state of North Dakota.

The LSSND resettled 558 "refugees" in the fiscal year 2016, which ended Sept. 30. Of those, 372 went to Fargo, 106 to Grand Forks, 50 to Bismarck, and eight to West Fargo. In fiscal year 2017, the group has projected it will resettle 315 refugees in the Fargo area, 110 in Grand Forks, and 50 in Bismarck.

The LSSND website says that as the "state refugee coordinator appointed by the North Dakota Department of Human Services, Lutheran Social Services of North Dakota" they "welcome about 400 refugees each year" who are "resettled in Fargo, West Fargo, Grand Forks, and Bismarck," and in total have "resettled" 7,600 "refugees" in those cities.

The LSSND "secures an apartment for the [refugee] family, provides deposit and first month's rent, basic furnishings, clothing, and a two week supply of food; provides assistance in applying for Social Security cards, registering adults and children in English Language Learning classes and public education programs; sets up medical appointments and assists in applying for other support services;" and "prepares a self-sufficiency plan together with client and employment specialist. Assists client in identifying and removing barriers to success."

The LSSND website says that it is supported by the Lutheran Services in America (LSA), the Lutheran Church Missouri Synod, and the Evangelical Lutheran Church in America.

Related Story: "Welcome to Leith" - A Review

While the profusion of churches throughout the world can be disconcerting, as they are devoted to a religion that is obfuscating and mis-directing the natural instincts of our EGI (ethnic genetic interests), there is a note of optimism in that some of these sublime structures and the artisanship that went into their making can be converted for religion aligned with our ethno-national interests.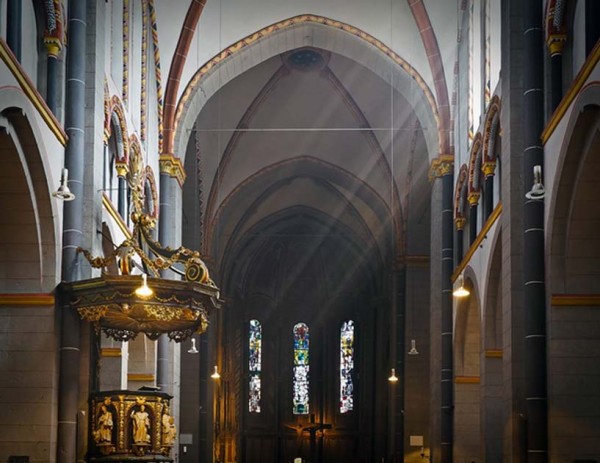 For example, hope for return to proper, natural religious function piques through some of the Spanish missions in California - some were configured to illumination of the solstice: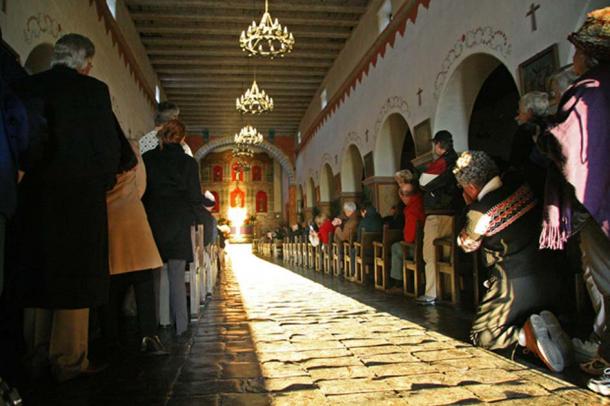 The 2007 midwinter solstice illumination of the main altar tabernacle of Old Mission San Juan Bautista, California. Rubén G. Mendoza/Ancient Editions, CC BY-ND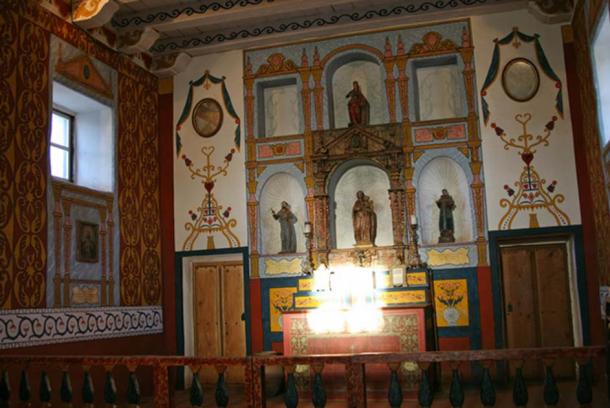 Winter solstice illumination of the main altar tabernacle of the Spanish Royal Presidio Chapel, Santa Barbara, California. The author first documented this solar illumination of the altar in 2004. Rubén G. Mendoza, CC BY-ND
On another level, some of the very elements of worship contained are only thinly veiled pagan icons and arrangement: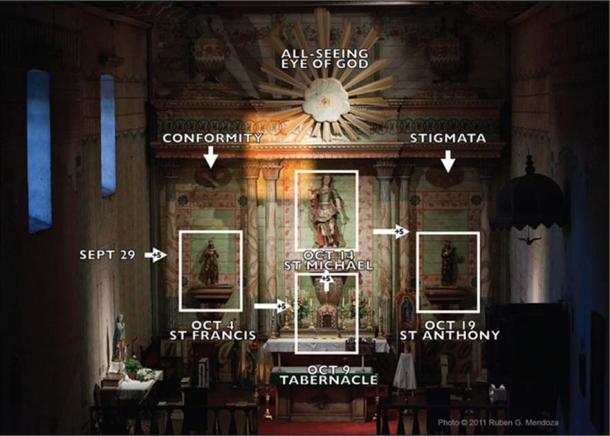 Schematic of the four successive solar illuminations of the saints of the main altar screen of Mission San Miguel Arcángel, California. Note illumination begins at the left with the Oct. 4 illumination of Saint Francis on his Feast Day. The author first identified and documented this solar array in 2003. Rubén G. Mendoza, CC BY-ND