Majorityrights News > Category: Race realism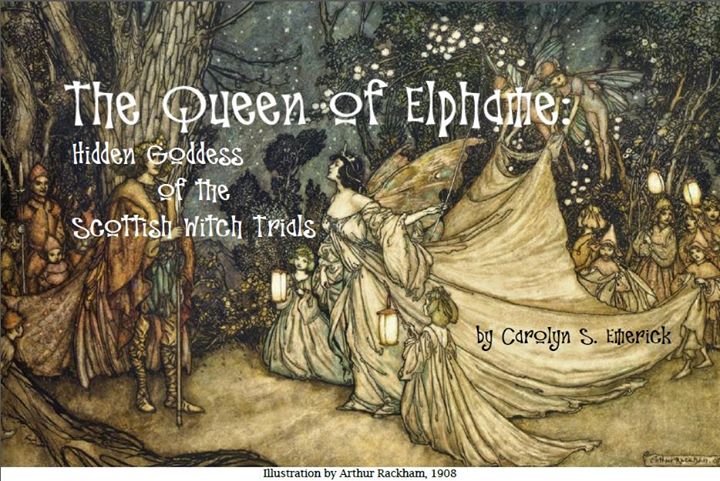 Unfortunately, this conversation is pretty good, intelligent: featuring Carolyn Emerick talking with Tara McCarthy and her weekly panel. While the platform is dubious, they are generating worthwhile feedback. Take what you like and leave the nonsense - e.g. the convenient-for YKW, pro-Trump, anti-"left" position. ..what's-his-name's thing about the Beatles only being popular because they were "a C.I.A. front", whatever, right wingers.
It is to be appreciated - a good take-away in contrast to their standard fare - that Emerick uses the word "liberal" to describe our antagonists.
What it's like to argue with a bracket and why 'American founding fathers constitutionalism' is too complicated and flawed a premise to defend White nationalism.
When asked why she wanted to exclude certain people from White Nations…
Tara experiences what it's like to argue with a virulent bracket and why defending White America (let alone White Nations generally, of course) on the basis of the U.S. Constitution, founding fathers, exceptionalism, etc., is not the best angle.
If you mean to defend White Nationalism, defend White Nationalism, not American Nationalism of the Founding fathers, their constitution and not I.Q., as Tara does. The intentions of the founding fathers, what their text say, matters of I.Q. and the accomplishments (or lack of certain kinds of misdeeds) of White Nations can provide rebuts to fallacious counter arguments, but are not effective as a premisary thesis for defending White Nationalism.
MR's platform takes rather a premise of deep systemic, pervasive ecology and biodiversity ... to be deliberately coordinated among human and pervasive ecology; and to be distinguished from Hitler's 'ecology' which was more like Darwinism and absent the sufficient human and humane aspect of praxis.
Perhaps we should let Tara find out the hard way - she has been warned (as Mancinblack noted). There are reasons to be critical of her: she has associated with some pretty bracketed individuals, such as the guy promoting the Jewish alternative payment set up (I'll find the link a little later); in addition to going along with the fundamentally right wing and Jewish aligned platform that is the Alternative Right.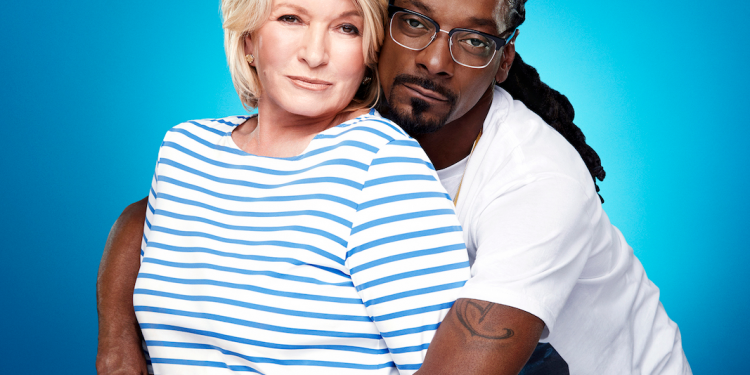 Though this article posted at Alt-Right doesn't do much good with the topic - quite to the contrary, it seems suspiciously conciliatory and accepting - the headline is nevertheless accurate:
"Martha Stewart And Snoop Dogg Herald End Of An Old America."
Indeed.
Alt-Right Guest Blogger, "Martha Stewart And Snoop Dogg Herald End Of An Old America",

The ol' gal just had to try and stay hip and relevant.

Submitted by Norman Burgundy

As many of us are nervously watching our waists while eye-balling leftover pumpkin pie and other fatty foods in the fridge in the odd, frantic period between Thanksgiving and Christmas (which used to be called "Advent"), Martha Stewart, the queen of American home decor and official gatekeeper of (mostly white) American holiday dinners, has inaugurated the 2017 holiday season by launching a television show with a former convicted drug dealer, pimp, and hip artist who claims to smoke 80 marijuana joints a day.

Surprising?

Yes, but, upon further reflection, not really, for the story of the rise and fall of Martha Stewart from fashion model and media mogul to single and visibly depressed old lady is the story of the rise and fall of America in our boring, depressed, and degenerate but still tolerably tasteful age.

Rising from a notoriously hot-tempered basement run catering service boss to the head of a global media empire, Martha Stewart, ironically the daughter of Polish parents, kept alive the last flames of American wholesome WASPness in the 90s and into the 21st century. Martha's flagship magazine Martha Stewart Living, filled with recipes for "Slow Cooker Pot-Roast" and guides for "Reusable Lunch Bags" became a sort of Bible for stuff white people like and made sure that the comfy cozy Eisenhauer America won by the greatest generation at least made it through era of George W Bush and the iphone.

Martha Stewart in her prime was a living icon for American whiteness. Martha had a knack for mom things that made them cool and even "feminist"–but not in a gross cat lady librarian sort of way. Martha transcended political barriers and made even such boring white people things like "DIY Lip Balm" and "Preserving Fall Leaves" seem chic and attractive. Her holiday specials were always splendidly and triumphantly white with tables full of "Perfect Roast Turkey" and the very goyish "Glazed Holiday Ham."
I will take my point of departure from there. Why?
Because the article goes on to take a strangely sympathetic, hypnotic and reassuring position - for the enemies of our people. For example -
On the show, despite Martha moments, Snoop's black cat charm largely makes Martha look like the confused and angry white neighbor who is forced to deal with the nouveau riche homeboy next door.
- and the article concludes:
On the campy and awkward, "Martha and Snoopy's Potluck Dinner Party," Martha Stewart, once the platinum blonde queen of the American home, has become like a formerly mighty circus bear who is awkwardly trotted out in front of a nervous crowd that revers more the memory of what she once was than what is before their very eyes.

However, at home on the pages of her elegant magazine and her very tasteful and very, um, white-looking website, Martha is still Martha, ready with a tray of delicious holiday treats and a perfected warmly WASP accent.

While our country goes down the diversity drain and Christmas seems less Christmasy every year, we can be sure that all of Martha Stewart's days will be merry and bright and all her Christmases will be very white.
So lets get down to brass tacks:
One might have left Martha Stewart a possible out, that she was going-with a bit of nervous levity in the Justin Bieber roast, fraught as it was with negro gutter "humor", in order to ease past a particularly straight-forward and sickening query of the negro, Snoop Dogg, under the guise of more "humor."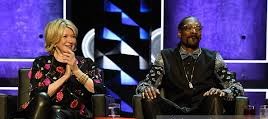 What I (Snoop Dogg) wanna' know is have you (Natasha Leggero) ever sucked a black dick, you fox? No, I really wanna know! Martha Stewart (applauds and smiles, apparently thinks this is delightful) along with plenty of Whites in attendance.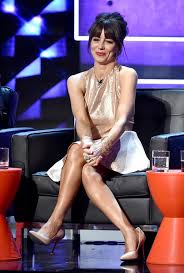 Natasha Leggero
Though he admitted that he seriously wanted to know.
The episode that I'm referring to was at the Justin Bieber roast. You can't find it on Youtube now. Someone must have realized (unlike Martha) that it was that offensive:
Snoop Dogg: "What I wanna' know is have you ever sucked a black dick, you fox?"
Martha Stewart: claps, smiles and laughs.
Snoop Dogg: "No, I really wanna know!"
For Martha Stewart to go on some years later to become a full-on ally in his cause, to become a conduit of mulatto supremacist b.j. machines?
After Martha Stewart was born in the funk of Jersey City, New Jersey, her family moved to the all White Nutley, New Jersey - a White enclave protected as such despite the climate of "civil rights" and black nightmare cities such as East Orange and Newark, encroaching just adjacent to Nutley.
She took this for granted and there is no excuse for her. She is a disgusting pig.
In a most public forum and on stage, what Snoop Dogg would like to know from Natasha Leggero.
Am I stodgy traditionalist? Hardly. But I do remember a time (as recently as the 70's and early 80's) when you did not see White woman with blacks - not in public, anyway, because White men would not accept it, and White women knew it wasn't cool, they had a sense of how irresponsibly destructive it would be. I live in a city, a White city, where it is still uncommon to see these pairings. That is to say, I know that it is possible and realistic to not have to put up with this. And that's the way it should be with our countries: If women want to be with blacks, if they think it it's funny, a light and breezy matter, their absolute prerogative in dalliance, let them go live with them - in their countries, under their governments. Don't dare make us support these pairings and their offspring.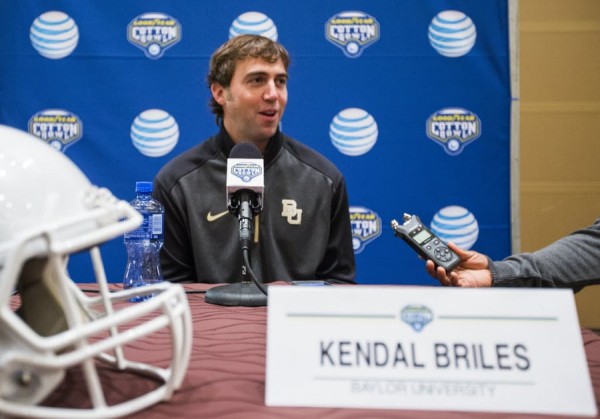 "Do you like white women? Because have a lot of them at Baylor, and they love football players." - Kendell Briles, Baylor College football recruiter, addressing black football prospects.
Washington Post, "Baylor moves to dismiss lawsuit alleging 52 rapes by 31 football players", 29 March 2017:

Baylor moved Tuesday to dismiss a federal lawsuit filed in January filed by a former student who claimed to have been gang-raped by a pair of football players in 2013. In addition, her complaint alleged 52 "acts of rape" committed by the school's football players between 2011 and 2014.

Those numbers were far higher than the eye-opening figures cited by school regents from the report of an outside law firm, which found that 17 women had reported 19 incidents of sexual or domestic assault by Baylor football players since 2011. However, in its court filing Tuesday, Baylor said it "does not agree with or concede the accuracy of Plaintiff's 146-paragraph complaint and its immaterial and inflammatory assertions."

"Baylor moves to dismiss Plaintiff's assault, failure to investigate, and negligence claims because they are barred by the two-year statute of limitations," stated the document, filed with a U.S. District Court that includes Baylor's home of Waco, Tex., in its jurisdiction. The move to dismiss also claimed that the allegations of the woman, referred to as Elizabeth Doe, "do not rise to the level of 'deliberate indifference.' "

Doe alleged in her complaint that on April 18, 2013 — an annual date known as "Diadeloso" ("Day of the Bear") at Baylor and marked by a lack of classes and an encouragement of social interaction — she was raped by two freshman football players, Tre'Von Armstead and Shamycheal Chatman, and that Baylor ignored the situation. She also claimed that her position as a member of the school's female recruiting team, called the Baylor Bruins, contributed to the incident.

"Baylor's recruiting policies and practices, along with the Baylor Bruin football hostess program, directly contributed to the creation of a culture of sexual violence that permeated Baylor and from which Ms. Doe would soon suffer," the lawsuit stated.

The lawsuit also contended that Kendal Briles, a former assistant football coach and son of former head coach Art Briles, told a recruit, "Do you like white women? Because we have a lot of them at Baylor, and they love football players."

[Art Briles says he 'did not cover up any sexual violence' at Baylor]

"While broadly and needlessly impugning the integrity of the many female students who honorably participated in the Bruins organization, Plaintiff does not allege that she herself was ever asked by any Baylor official, directly or indirectly, to participate in the 'good time' recruiting policy that she claims to have existed," Baylor said Tuesday, "nor does she claim that her alleged assault occurred in conjunction with any recruiting activity."

More broadly, the lawsuit claimed that "Baylor football players were responsible for … the most widespread culture of sexual violence and abuse of women ever reported in a collegiate athletic program," adding, "Baylor football under Briles had run wild, in more ways than one, and Baylor was doing nothing to stop it."

"Although Baylor appreciates the sensitivity and seriousness of the issue of sexual assault — a fact demonstrated by its voluntary release of the Pepper Hamilton investigation findings in May 2016 — Plaintiff's inflammatory and immaterial allegations must be disregarded when evaluating whether Plaintiff has stated a claim," the university said in Tuesday's filing.

Former Baylor football player Tre'Von Armstead arrested on sexual assault charges.

Armstead and Chatman were arrested last week and indicted in connection with the 2013 incident. Another former Baylor football player, Sam Ukwuachu, had a sexual-assault conviction overturned last week by a Texas appeals court, with the case remanded for retrial. Two other ex-Bears, Tevin Elliott and Shawn Oakman, have been convicted of and indicted on rape charges, respectively, in an ongoing scandal that has cost the jobs of Briles and other senior Baylor officials and spawned numerous lawsuits.

On Friday, lawyers for 10 women (in addition to Doe) who are suing Baylor for its alleged indifference to their rapes by football players filed notice to subpoena materials from Pepper Hamilton's investigation into the school. "It's long past time for the truth of how senior administrators discouraged and retaliated against the young women for reporting sexual assault," Jim Dunnam, one of the lawyers, said Monday (via the Waco Tribune-Herald).

"We'll never have transparency until they stop saying this was just a football problem," he added. "Every time they say it is just a football problem is further victimization of the over 100 young women who were wronged that had nothing to do with football."
Baylor's Kim Mulkey: "Knock Parents Concerned About Sexual Assault Scandal 'Right In The Face."

DeadSpin, "Baylor's Kim Mulkey: Knock Parents Concerned About Sexual Assault Scandal 'Right In The Face", 25 Feb 2017:

Today was senior day for the Baylor women's basketball team, and rather than spending her time at the mic focused solely on her soon-departing players, head coach Kim Mulkey took a different route.

The storied coach decided to share a few choice words for parents voicing concern over sending their daughters to a place currently being sued for allowing and enabling football players to commit an alleged 52 sexual assaults in four years. Or rather, she shared some instructions for the fans—who cheered her both during and after her speech—telling them that if a parent tells them they won't let their daughter attend Baylor, they should "knock them right in the face."
Related Story at MR: Miscegenating female college students.
Our football coaches weren't Marxists imposing black integration (they were objectivists imposing integration with blacks).
60,000 join nationalist march carrying racist banners and chanting for 'White Europe.'
An estimated 60,000 people turned out in Warsaw for the march, with many chanting 'clean blood', 'pure Poland' and 'White Poland' and carrying posters with the words: 'White Europe of brotherly nations.'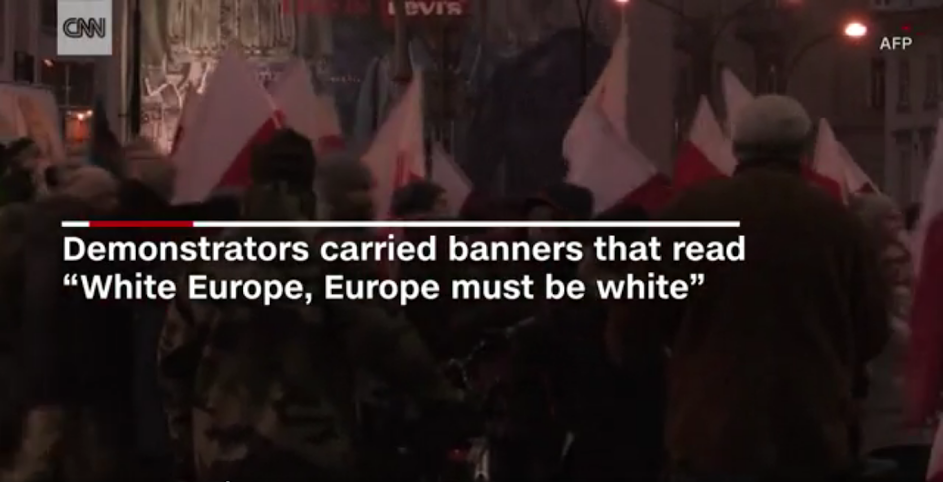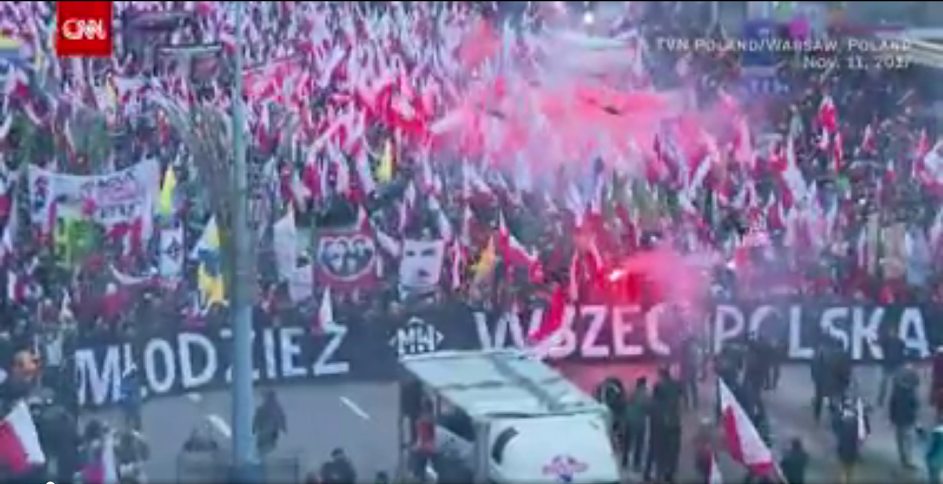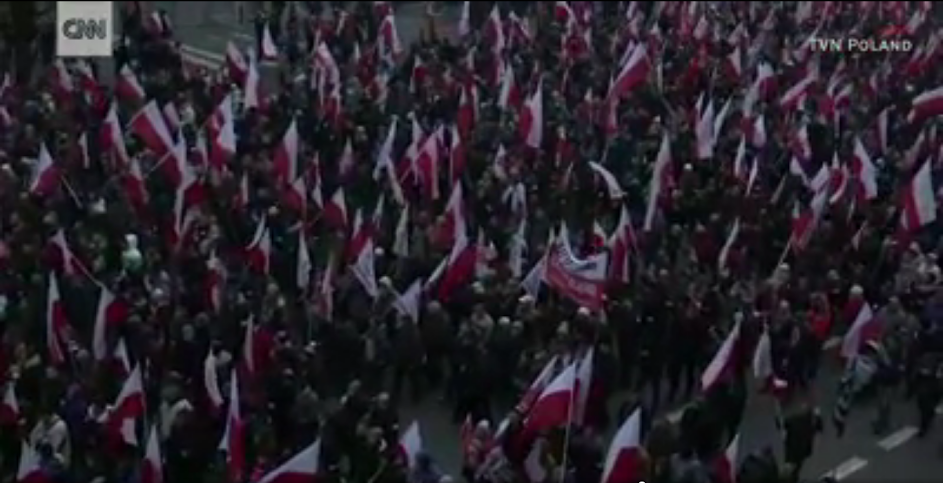 The Guardian, "'White Europe': 60,000 nationalists march on Poland's independence day", 12 Nov 2017:

60,000 join far-right march carrying racist banners and chanting for 'White Europe'

An estimated 60,000 people turned out in Warsaw for the march, with many chanting 'clean blood', 'pure Poland' and 'White Poland' and carrying posters with the words: 'White Europe of brotherly nations.

Demonstrators with faces covered chanted "Pure Poland, White Poland!" and "Refugees get out!". A banner hung over a bridge that read: "Pray for Islamic Holocaust."
Metro, "60,000 join nationalist march carrying racist banners and chanting for 'white Europe," 12 Nov 2017:

Tens of thousands of people carried symbols, religious slogans on banners and made racist chants during a march in Poland on Saturday.

An estimated 60,000 people turned out in Warsaw for the march, with many chanting 'clean blood', 'pure Poland' and 'white Poland' and carrying posters with the words: 'white Europe of brotherly nations'.
Poland's independence day celebrations turned ugly this weekend, as tens of thousands of nationalist protesters took to the streets, chanting anti-Muslim and anti-Jewish slogans and setting off flares.

The day celebrates the re-birth of Poland in November 1918, 123 years after the Prussian, Habsburg and Russian empires carved up Poland among themselves and erased it from the map of Europe. CNN.
Susan Grissom was found murdered in her home in a white oasis of 65 percent black Memphis (Harbor Town is nearly 70 percent white). She was murdered by a black career criminal.

Suspect arrested in Mud Island Murder

SBDL, "Her name is Susan Grissom: White Woman Living in Exclusive Memphis Neighborhood Murdered by Career Black Criminal", 12 Nov 2017:

Imagine living as a white minority in 65 percent black Memphis, a city where white taxpayers subsidize the enormous healthcare bill of black violence. Oh… did we mention Memphis is only 31 percent white?

It's not hard if you try.

Now, imagine living in a 70 percent white part of Memphis, an elite community and enviable zip code with a beautiful view of the skyline.

It's called Harbor Town, and it's an exclusive white enclave in a sea of Africans in America.


Imagine a white woman in her home in Harbor Town, only miles from where blacks have turned large portions of Memphis real estate into some of the most shockingly violent places in America.

Now, imagine a black male with a "history of burglary of a building, burglary of a motor vehicle, theft and vandalism" breaks into her home and murders her.

You'd have a situation where the white minority of Memphis, fleeing to an exclusive island whose population is nearly 3/4th's white, lives in a state of siege and persecution not unlike the white minority in South Africa. [Suspect arrested in Mud Island Murder, WREG.com, 11-12-17]:

Memphis police have arrested a man for the murder of a woman on Mud Island.

Kurtrell Williams was arrested in connection with the murder of Susan Grissom, who was found dead in her Harbor Town home on Island Drive on the night of Tuesday, Nov. 7.

Police obtained surveillance footage and a photo of a man using Grissom's credit card and shared it with the public Friday.

A flood of Crime Stopper tips lead to police positively identifying Williams as the suspect.

Police located Williams Friday night at a home on Brighton Road and arrested him without incident.

Her name is Susan Grissom.

She lived in an "aggressively white" area of Memphis where petty crime is unthinkable and a murder something you only see blacks committing on the nightly news. [Neighbors of murdered Harbor Town woman concerned about safety downtown, WMCA Action News Memphis, 11-9-17]:

Concerned residents met Thursday night to discuss safety concerns at the Downtown Memphis Commission's monthly safety meeting following the homicide of Susan Grissom.

Grissom was found killed at her Harbor Town home Tuesday night.

Memphis Police Colonel Gloria Bullock spoke at Thursday's meeting.

"I can assure you that we will find out the person/ persons responsible, as we always do," Col. Bullock said.

In the audience, listening with purpose, were friends and people who knew Grissom as a kind-spirited person and devoted mother.

"I was devastated because Susan was just a beautiful person," said Dawn Inman.

Inman said she came to the meeting looking for insight into the search for Grissom's killer and what city leaders are doing to ensure safety downtown.

"It takes a horrifying event for resources to be allocated?" Inman said. "I don't think that is the right approach."

Col. Bullock said downtown is one of the safest areas in the city and Police Director Mike Rallings has authorized extra patrols downtown and on Mud Island.

Councilman Berlin Boyd said he pushed for the extra patrols as a way to help residents feel safe.

"After I see that there is a homicide, I send an email requesting that we could get more patrol in that area," Boyd said.

Grissom graduated from Briarcrest in 1979. Her husband, daughter, and brother-in-law all also graduated from Briarcrest.

Grissom was a representative for optometric devices. She worked to connect optometrists in the Mid-South with contact lenses for their patients.

Memphis is a 31 percent white city.

Memphis is also a 65 percent black city, one of the most dangerous places in America.

White people sought refuge in Harbor Town, where the amenities of safe streets and rising property values were just a byproduct of their whiteness, just as violent streets and blighted property is a byproduct of blackness found all throughout Memphis.

Susan Grissom is now dead.

A daughter will never speak to her mother again.

A husband will never speak to his wife again.

And a career black criminal who is responsible for all of this will, more than likely, enter a plea deal to see his prison time reduced.

After all, the criminal justice system is inherently racist and the new Jim Crow, right?

But, it goes without saying, when Jim Crow protected a white majority population in Memphis, did home invasions by a black male such as the one you are reading about here, occur?
Anthony McClanahan, 46, a former player for the Dallas Cowboys, is accused of being a suspect in the grisly murder of his wife, Keri "KC" McClanahan, 28, who was found dead in a Park City condominium resort.

Adding another twist, McClanahan, a former college football star before he was signed and then cut by the Cowboys in the 1990s, is also accused of kidnapping his young son in an earlier case. He was identified as a suspect in the murder of Keri in court documents in the earlier case, which occurred in October.

On social media, the couple's photos tell the story of a happy couple devoted to fitness, children, and disaster relief (Keri was the mother of two children, but Anthony was not their father.) However, Keri's sister told a different story to the Tribune.

She told the newspaper that "there had been a history of domestic violence in the relationship," reported the newspaper. "Since Keri and Anthony McClanahan's marriage in January, Keri McClanahan had fled from him a couple of times, her sister said. On one occasion, she returned to her home state of Washington, where her family lives, but later returned to the home she shared with Anthony McClanahan in Arizona.

Recently, Keri McClanahan had 'sought refuge' in Utah, the sister said." According to the Salt Lake Tribune, Keri's sister said that "Anthony McClanahan tried to blame his behavior on injuries he'd suffered while playing football."

In the separate kidnapping case, he was accused in early October of "child kidnapping" in a case in which Anthony McClanahan "is accused of taking his son from school and refusing to release him to the boy's mother," KUTV reported. That case is still pending, but authorities revealed in court documents associated with it that McClanahan had been detained and was a suspect in his wife's murder. Source, Heavy.
Although Schumer remains as self righteous a bracket about immigration as ever, in point of fact, he was part of a group of eight which proposed a bill in 2013 to end the Visa Lottery Program. True, he was perhaps opposed to the Visa Lottery for the same reason that the Republican dominated Capital Hill shot down the bill to end the lottery - because it provided a loop hole in which some Whites, who might not otherwise be able, could actually immigrate to the Unites States despite the anti-White measures of the 1965 Immigration and Naturalization Act.
Either way - "lottery" or sheer "merit" - Trump's proposing a "merit based immigration system" to replace the Visa Lottery is just proposition-nation rigmarole; and in fact, disingenuous: Though he's promised to adopt a system that gives preference to skilled immigrants, in fact he's doing the exact opposite.
NBC News, "Trump: Suspect Entered U.S. in 'Diversity Visa Lottery,' Blames Schumer", 1 Nov 2017:

President Donald Trump said Wednesday that the Uzbek immigrant suspected of killing eight people in New York City with a rental truck entered the U.S. through the "Diversity Visa Lottery Program," and the president accused Sen. Chuck Schumer and other Democrats of having loosened the nation's borders.

Trump did not provide any supporting evidence for the claim about the visa program, which was being discussed on the morning TV program "Fox and Friends" that the president indicated in his tweets he was watching.

"The terrorist came into our country through what is called the 'Diversity Visa Lottery Program,' a Chuck Schumer beauty. I want merit based," Trump tweeted.

At a Cabinet meeting later, Trump said he would work with Congress to end the visa program.

"I am today starting the process of terminating the diversity lottery program. I am going to ask Congress to immediately…get rid of this program," said the president, who called the suspect an "animal." "Diversity lottery — sounds nice, it's not nice. It's not good. It hasn't been good."

Trump continued, "We want people that are going to help our country, we want people that are going to keep our country safe. We don't want lotteries where the wrong people are in the lotteries and guess what? Who are the suckers that get those people? We want a merit-based system."

A spokesman for the Department of Homeland Security later confirmed the suspect in the attack, a 29-year-old Uzbek immigrant named Sayfullo Saipov, had been admitted to the U.S. "upon presentation of a passport with a valid diversity immigrant visa to U.S. Customs and Border Protection in 2010."

After Trump's attacks on him, Schumer shot back on Twitter: "I guess it's not too soon to politicize a tragedy."

In a statement, the New York senator slammed Trump for "dividing America" and called on the president not to follow through on proposed cuts to "vital anti-terrorism funding."

"I have always believed and continue to believe that immigration is good for America," Schumer said. "President Trump, instead of politicizing and dividing America, which he always seems to do at times of national tragedy, should be focusing on the real solution — anti-terrorism funding — which he proposed cutting in his most recent budget."

Schumer also took on Trump in a passionate speech from the Senate floor, asking, "President Trump, where is your leadership?"

The New York lawmaker drew a comparison between Trump's conduct after Tuesday's attack and the way former President George W. Bush responded to 9/11.

Bush "understood the meaning of his high office" in the midst of a national tragedy, Schumer said. "The contrast between President Bush's actions after 9/11 and President Trump's actions this morning couldn't be starker."

The Trump-Schumer back and forth came less than 24 hours after eight people were killed and more than a dozen injured when a motorist in a rented pickup truck deliberately drove down a bike path in lower Manhattan and mowed down several people before crashing into a school bus in what officials said was a terror attack.

Police found a note inside the truck indicating the suspect claimed to have carried out the attack to show his support for ISIS.

In a planned attack which he declared on behalf of ISIL, Sayfullo Saipov rented a pickup truck and mowed down pedestrians and cyclists along a busy bike path near the World Trade Center memorial 31 Oct 2017, killing eight.

According to The New York Times, he had obtained a green card, giving him permanent legal resident status in the U.S.

Trump, in his tweets Wednesday, was apparently referring to the Diversity Immigrant Visa lottery, which was established by the Immigration Act of 1990. That bill was passed with bipartisan support and signed into law by then-President George H.W. Bush.

The program allows the State Department to offer 50,000 visas annually to immigrants from countries with low immigration rates.

Meanwhile, Democrats and Republicans alike hit back against Trump.

Rep. Adam Schiff, D-Calif., the ranking Democrat on the House Intelligence Committee, said on "Morning Joe" that "it was kind of absurd (for Trump)...to be using it as a fulcrum for…this kind of a debate."

New York Gov. Andrew Cuomo, at a press conference later Wednesday, said Trump's tweets "were not factual" and "were not helpful."

"You play into the hands of the terrorists," Cuomo, a Democrat, said when asked for his thoughts on the tweets. "The tone now should be the exact opposite on all levels."

Sens. Bob Corker, R-Tenn., and Jeff Flake, R-Ariz., who have both become vocal Trump critics since announcing they would not run for reelection next year, also took on the president.

"I don't think that brings out the best in our country," Corker told NBC News, while Flake called Trump's response "premature."

"He should express solidarity with those trying to fix this (visa) program," Flake said.

Another Republican defended the diversity visa lottery.

"To be honest with you, I've known a number of people in New York who come in under the lottery system — they've made outstanding contributions, they've become citizens," Rep. Peter King, R-N.Y., a former House Homeland Security Committee chairman, told the Fox Business Network. "So that really is separate from the idea of the vetting."

According to the State Department, diversity visa lottery applicants must meet certain education and work experience requirements, including having obtained "at least a high school education or its equivalent" or "two years of work experience within the past five years in an occupation that requires at least two years of training or experience to perform."

The State Department determines those accepted under the program through a randomized computer drawing, its website states.

In 2013, a bipartisan group of senators, including Schumer, known as the "Gang of Eight" proposed a compromise immigration reform bill that would have eliminated the diversity lottery. The bill did not make it through Congress.