Majorityrights News > Category: Social Sciences
Express, "All 22 victims of Manchester terror attack named and identified", 25 May 2017:
The full list of the victims:
Saffie Rose Roussos, 8
Nell Jones, 14
Sorrell Leczkowski, 14
Eilidh MacLeod, 14
Olivia Campbell, 15
Megan Hurley, 15
Chloe Rutherford, 17
Georgina Callander, 18
Courtney Boyle, 19
Liam Curry, 19
John Atkinson, 28
Martyn Hett, 29
Kelly Brewster, 32
Philip Tron, 32
Angelika Klis, 40
Marcin Kils, 42
Elaine McIver 43
Alison Howe, 45
Michelle Kiss, 45
Lisa Lees, 47
Wendy Fawell, 50
Jane Tweddle-Taylor, 51

NPR,"A 'Forgotten History' Of How The U.S. Government Segregated America", 3 May 2017:


Federal housing policies created after the Depression ensured that African-Americans and other people of color were left out of new suburban communities - and pushed instead into urban housing projects, such as Detroit's Brewster-Douglass towers. Paul Sancya/AP

In 1933, faced with a housing shortage, the federal government began a program explicitly designed to increase — and segregate — America's housing stock. Author Richard Rothstein says the housing programs begun under the New Deal were tantamount to a "state-sponsored system of segregation."

Race: Historian Says Don't 'Sanitize' How Our Government Created Ghettos

Code Switch: Everyone Pays A Hefty Price For Segregation, Study Says

The government's efforts were "primarily designed to provide housing to white, middle-class, lower-middle-class families," he says. African-Americans and other people of color were left out of the new suburban communities — and pushed instead into urban housing projects.

Rothstein's new book, The Color of Law, examines the local, state and federal housing policies that mandated segregation. He notes that the Federal Housing Administration, which was established in 1934, furthered the segregation efforts by refusing to insure mortgages in and near African-American neighborhoods — a policy known as "redlining." At the same time, the FHA was subsidizing builders who were mass-producing entire subdivisions for whites — with the requirement that none of the homes be sold to African-Americans.

Rothstein says these decades-old housing policies have had a lasting effect on American society. "The segregation of our metropolitan areas today leads ... to stagnant inequality, because families are much less able to be upwardly mobile when they're living in segregated neighborhoods where opportunity is absent," he says. "If we want greater equality in this society, if we want lowering of hostility between police and young African-American men, we need to take steps to desegregate."

Interview Highlights

On how the Federal Housing Administration justified discrimination

The Color of Law: A Forgotten History of How Our Government Segregated America - by Richard Rothstein

The Federal Housing Administration's justification was that if African-Americans bought homes in these suburbs, or even if they bought homes near these suburbs, the property values of the homes they were insuring, the white homes they were insuring, would decline. And therefore their loans would be at risk.

There was no basis for this claim on the part of the Federal Housing Administration. In fact, when African-Americans tried to buy homes in all-white neighborhoods or in mostly white neighborhoods, property values rose because African-Americans were more willing to pay more for properties than whites were, simply because their housing supply was so restricted and they had so many fewer choices. So the rationale that the Federal Housing Administration used was never based on any kind of study. It was never based on any reality.

On how federal agencies used redlining to segregate African-Americans

The term "redlining" comes from a development by the New Deal, by the federal government of maps of every metropolitan area in the country. And those maps were color-coded by first the Home Owners Loan Corp. and then the Federal Housing Administration and then adopted by the Veterans Administration, and these color codes were designed to indicate where it was safe to insure mortgages. And anywhere where African-Americans lived, anywhere where African-Americans lived nearby were colored red to indicate to appraisers that these neighborhoods were too risky to insure mortgages.

On the FHA manual that explicitly laid out segregationist policies

The Two-Way: Interactive Redlining Map Zooms In On America's History Of Discrimination
...he gets the wrong answer, of course. Garbage in means garbage out:
Emile Bruneau recently invited Muslim students and staff at the University of Pennsylvania to help him figure out one of the most pressing questions of our time: How can we stop despising each other?
Bruneau wanted to know more about what kind of arguments effectively combat common prejudices: that Muslims are terrorists, that they don't want to assimilate, that they are intolerant and hate American freedom. Liberals often believe that Muslim women are oppressed. He enlisted members of the Muslim Students Association to look for videos they thought might prove persuasive. He thought firsthand experience with discrimination might be helpful. (He's also working with former white nationalists.) He was looking, he told them, for "individualized psychological medicine."
What worked best was a "very cerebral" video from Al Jazeera in which a Muslim woman said blaming all Muslims for terrorism was like blaming all Christians for the actions of Westboro Baptist Church or the KKK.
The question to ask is not, "how can we bridge our divides and induce Abrahamic religions and peoples to accept one another?"
It is rather to ask, "how can we disabuse people of Abrahamic religion and its universal imperialism in order to defend ethno-nationalism and human ecology against it; and failing completion of that task, contain its extant effects on people; keep our sane interests from being affected by its intransigent elements and lingering influences?"
Communicology is a fascinating and eminently useful discipline that we will be applying here at MR - correctly, unlike this effort from the Annenberg school. Nevertheless, there are some interesting take-away propositions here - notably, that Americans are low information decision makers, therefore equipping them with particularly helpful analogies for them to rationalize their coming to a position we like for them (in our case, we would want them to come to a natural and healthy ethnonationalist position for them and their people) is liable to work better than emotional appeals, despite a commonly ascribed-to school of thought which holds emotions to be the effective means to that end.
Philly.com, "Penn professor uses science to bridge the political divide", 2 April 2017:


Emile Bruneau studies conflict between groups and how to combat prejudice at the University of Pennsylvania's Annenberg School of Communication.

Emile Bruneau recently invited Muslim students and staff at the University of Pennsylvania to help him figure out one of the most pressing questions of our time: How can we stop despising each other?

Muslims and Christians may have been the groups he had in mind that day, but Bruneau, a child of California hippies who took an unusual route to Penn's Annenberg School for Communication, ultimately has broader goals in mind. What if there is a psychological key that could defuse the animosity between hate-filled groups around the globe? That includes U.S. Republicans and Democrats, who, his research has found, are almost as alienated from one another as Palestinians and Israelis. The only difference, he said, "is that we're not actually killing each other."

Most of us think the antidote to hate and close-mindedness is emotional. But, so far, Bruneau's research shows that the way to the mind is not necessarily through the heart. In fact, he believes, the way to the heart is through the mind.

Bruneau wanted to know more about what kind of arguments effectively combat common prejudices: that Muslims are terrorists, that they don't want to assimilate, that they are intolerant and hate American freedom. Liberals often believe that Muslim women are oppressed. He enlisted members of the Muslim Students Association to look for videos they thought might prove persuasive. He thought firsthand experience with discrimination might be helpful. (He's also working with former white nationalists.) He was looking, he told them, for "individualized psychological medicine."
While the profusion of churches throughout the world can be disconcerting, as they are devoted to a religion that is obfuscating and mis-directing the natural instincts of our EGI (ethnic genetic interests), there is a note of optimism in that some of these sublime structures and the artisanship that went into their making can be converted for religion aligned with our ethno-national interests.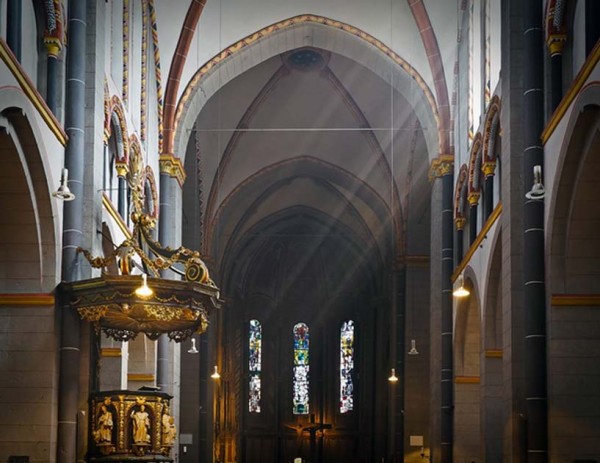 For example, hope for return to proper, natural religious function piques through some of the Spanish missions in California - some were configured to illumination of the solstice: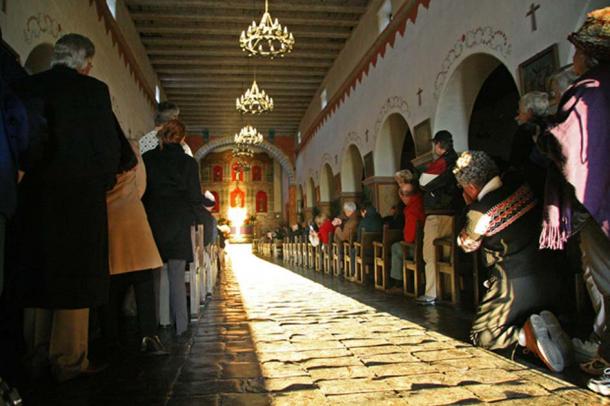 The 2007 midwinter solstice illumination of the main altar tabernacle of Old Mission San Juan Bautista, California. Rubén G. Mendoza/Ancient Editions, CC BY-ND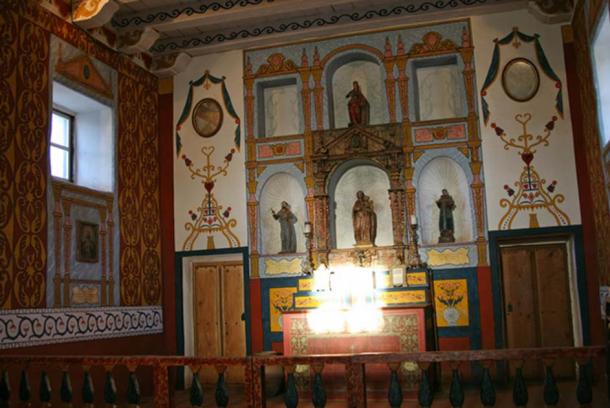 Winter solstice illumination of the main altar tabernacle of the Spanish Royal Presidio Chapel, Santa Barbara, California. The author first documented this solar illumination of the altar in 2004. Rubén G. Mendoza, CC BY-ND
On another level, some of the very elements of worship contained are only thinly veiled pagan icons and arrangement: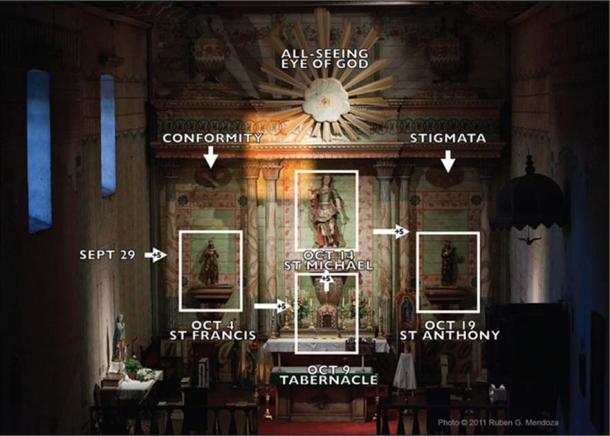 Schematic of the four successive solar illuminations of the saints of the main altar screen of Mission San Miguel Arcángel, California. Note illumination begins at the left with the Oct. 4 illumination of Saint Francis on his Feast Day. The author first identified and documented this solar array in 2003. Rubén G. Mendoza, CC BY-ND
Figures compiled over 30 years:
Young black males, 4% of the population, commit half of all murders in America.
Don't heed the trivializing girl argument that the problem with blacks is that they do not work. While that is true, to merely put your nose to the grindstone and work to prove yourself responsible, unlike them, and make a state function that permits of these circumstances is the epitome of naivete (of being a cuck).
We don't have a black laziness problem, we have a Jewish, objectivist and black hyper-assertiveness problem, which imposes blacks, their cuckolding and violence upon us.
Example among the affliction -
DM, "Mother calls police on her son after he admits killing his pretty girlfriend and dumping her body in a lake", 6 Aug 2013

Khambrel Hadley and Alyssa Oakes had only moved in together in May

They often fought, police even responded to one of the arguments and classified a domestic incident

Hadley was caught when he was reported as having stolen a neighbor's car


A Florida mother made the toughest decision a parent can make Friday when she turned her son into police for murdering his girlfriend.

Shortly after Khambrel Hadley, 21, confessed to murdering girlfriend, Alyssa Oakes, 19, and told her where he dumped the body, his mother called 911 to report the crime. The alleged murderer was arrested later that afternoon, according to reports.

The doomed couple had moved into a Delano, FL., apartment just two months ago.


Accused murderer: Khambrel Hadley (right) allegedly confessed to murdering girlfriend Alyssa Oakes (left) and dumping her body in a wooded area near a lake.

Hadley's getaway was foiled when a neighbor called 911 to report his car stolen, according to WFTV, it didn't take long for cops to finger Hadley as the thief.

Oddly enough, Hadley had been hanging out with a man who's car he stole just the night before.

'He was pulling out of the apartment complex when I saw him take off,' the man told the station.

Police responded to Hadley's mother's 911 call by visiting the apartment he and Oakes shared, instead of finding the young woman, they found evidence of a struggle and what WESH called a 'brutal' murder.
TheHill, "Hillary's emails matter."

A retired CIA officer explains why, 31 Oct 2016:

I have worked in national security my entire life. Most of that has been in the intelligence community surrounded by classified information. For twenty years, I worked undercover in the Central Intelligence Agency, recruiting sources, producing intelligence and running operations. I have a pretty concrete understanding of how classified information is handled and how government communications systems work.


Nobody uses a private email server for official business. Period.

Full stop.

The entire notion is, to borrow a phrase from a Clinton campaign official, "insane." That anyone would presume to be allowed to do so is mind-boggling. That government officials allowed Hillary Clinton to do so is nauseating.

Classified and unclassified information do not mix. They don't travel in the same streams through the same pipes. They move in clearly well defined channels so that never the twain shall meet. Mixing them together is unheard of and a major criminal offense.

If you end up with classified information in an unclassified channel, you have done something very wrong and very serious.

Accidentally removing a single classified message from controlled spaces, without any evidence of intent or exposure to hostile forces, can get you fired and cost you your clearance. Repeated instances will land you in prison.

Every hostile intelligence agency on the planet targets senior American officials for collection. The Secretary of State tops the list. Almost anything the Secretary of State had to say about her official duties, her schedule, her mood, her plans for the weekend, would be prized information to adversaries.

It is very difficult, in fact, to think of much of anything that the Secretary of State could be saying in email that we would want hostile forces to know.

As we wait for more information on the latest revelations, let's quickly note what we already know Hillary Clinton did.

While Secretary of State, Hillary Clinton exclusively used a private email address for official business. Instead of using a State Department account, she used a personal email account, housed on a private server located in her home in Chappaqua, New York. The Department of State exercised zero control or oversight in this process. No government security personnel were involved in protecting them.

When the House Select Committee on Benghazi asked to see these emails, the Department of State said they did not have them. Clinton's lawyers then went through all the emails on her server. They turned over 30,000 emails they decided were work related and deleted all of the rest.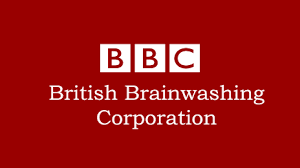 Before I post Bill's lovely, just one editorial note, and you can all guess what it's going to be about. The (((YKW))) misrepresentation of the crucial notion of post modernity. I cannot blame him for reviling "post modern relativism" as it has been (((presented and distorted))).
Just one caveat on Bill's comment thus regarding his indispensable experience of (((post modernity))) - White post modernity is a difference that makes a difference in that it recognizes that we are relative to and different from other cultures. Therefore, it seeks to manage our ways given that awareness, as opposed to the oblivious, modernist, narcissistic unawareness of important differences in others - oblivious to that, it proceeds destructively in modernization, in "progress" toward "universal foundations", a notion that underwrites the liberal upshot of its agenda, the boundless destruction, without a White post modern turn or recognition of the legitimacy and importance of reconstructing our inherent, relative forms.
Of course (((YKW))) are heavily influential in the BBC and take advantage by misusing what modicum of agency that relativism provides, to completely distort and abuse that and what might otherwise be benign and healthy notions of a diverse and multicultural world.
One other note: Auster should be written (((Auster))) to be clear, so that his motives come to attention.
On the BBC, "Posted by Bill on Sun, 02 Oct 2016 16:01"

To chronical the role of television (MSM) in the modern age would take a tome.

So what do I mean when I say we're all a BBC construct now?

I suppose what I'm saying in a roundabout way is the BBC is the most powerful institution in the land, far outweighing the influence of our elected governments. Nobody votes for the BBC, few know their names and yet they have this immense cultural vice like grip on a whole population.

Fortunately for me, my lifespan has almost mirrored exactly that of the British Broadcasting Corporation. Born in 1938 you might say I've grown up with the BBC, especially with regard to the development of Television. By the onset of 1950's I was old enough to appreciate this marvel of the modern age. Back in those days I cannot claim to know how television would progress and what role it would play in the future of my country. However, I can say for certain one cannot today measure the distance in years the gulf of character of 1950's to what television has become today. In a way, myself and those of my generation have had a ringside seat in witnessing the progress and development of post war television from Muffin the Mule to Star Trek?

With hindsight, the 1950's to me represented the pinnacle of old Britishness. I could give an account of how it was for me, but suffice to say, by the onset of the 1960's the Britishness I loved so much - had gone. Mostly, I don't have the time to narrate how this sea change came about, but I did witness first-hand what a vital part BBC television has played in Britain's downfall. I also heavily note (by passive viewing) the era of the 1950's is unfailingly depicted by the BBC as oppressively deferential, wishing good riddance and a kick up the backside to the decade. I can only ask did the producers and script writers experience living during the 1950's? As an aside, television has been given a new task – the rewriting of history. This sinister trait is in conjunction with the complete destruction of white identity. I note postmodern relativism rearing its head here. One man's meat is another man's poison! Hmm! Don't let's go down that road.

As I commented above, the role of the BBC's remit from the beginning was to sway the whole of the British public into accepting whatever the BBC were peddling. I used the term normalising the status quo. In a nutshell, the BBC (media) have, over many decades, inculcated into the British viewer's psyche the acceptance of mass immigration into their living space. With undreamed of success.

Fast forward to the present narrative which is dominating certain sections of the Internet and one can see how successful the media have been. All those here know perfectly well the tactics employed with such professional dedication, I don't think I need to expand. It has never ceased to amaze me over the years how little comment from bloggers has been on the subject of the role of the media's devastating contribution to Britain's demise.


I've lost count of the number of my comments saying without the input of British media influence, the elite's agenda could not have succeeded to the absolute degree it has. The hubris of the media and its hanger's on knows no constraint, to them they are cock-a-hoop basking in success beyond all expectation. Who can argue with that?

The BBC's talking heads jubilantly polish their halos and declare Multicultural Britain is a fact and resounding success. Does this mean the media will relax its grip on poor battered Britain? Is it all over? To quote those immortal words of Kenneth Wolstenholme – It is now!

I asked here some time ago. Before Facebook and Twitter had grown to what it is today, what were the chances of a 'revealing mail' going viral thereby highlighting the parlous plight of whites. I'm surprised the media has not been forced to enter this conversation, surely the centre cannot hold – something's got to give.

I can't wait for that moment.

As I write this, the political western world (as Blair once opined) is in flux. The kaleidoscope has been shaken - the pieces are still falling.
Posted by Bill on Wed, 28 Sep 2016 10:07:

We're all a BBC construct now.

Question to the BBC …. Who do you think you're talking to?

I don't watch television save the BBC news mostly at lunchtime.

From my lofty perch at my computer I note how normal everything seems. Neighbours chatting going about their chores, children ready for school, the postman on his round. This is how it's always been for all of my life. Neat houses - manicured lawns. Most folk at work, leaving a peaceful dormer suburb to welcome them home at the end of a day's work. From my window I reflect on the just seen news and ask myself how can this be? This state of affairs is cognisant dissonance on a pandemic scale

More likely than not I'm looking and listening on screen at a non-white face confidently reading from the autocue informing me my nation's current events and history. Be it political, economic, whatever, maybe even the burning question of reintroduction of Grammar schools or whatever else- to distract the viewer to look the other way.

Do the native Brits watch the news with their eyes wide shut, can't they see what's coming down the pike? Perhaps more importantly - do they care?

Recently we had the Olympic Games from Brazil, for which the whole of the BBC's output for the duration was the glorification of the nation state of these isles. The BBC are very picky as to how they portray the nation to the nation's viewers, whether to glorify or denigrate. Praise the natives for their tolerance, or amp up the megaphone of racism for such as Brexit. It's all according in what context our nation is being judged by the media. The BBC basks in the reflected glory of supremacism of team Britain and yet in reality, in the eyes of the BBC we're all equal, and yet in other quarters, they denigrate our browbeaten population into abject submission.

Our country is on the cusp, it's reached its tipping point. Old Britain is slowly receding to the water's edge. Britain already is no more. Alien people in their millions from every quarter of the globe setting sights on reaching Britain, the indigenous Brits, balefully gazing, have no answers.

All of which, leads me to ask again of the BBC, to whom are you addressing? Is it Somali's, Bangladeshi's, Syrians, Filipinos, Iranians, Indians or a myriad of other communities from around the Globe? Perhaps, just perhaps, it is the native people of this land but I doubt it, for long ago they have been abandoned to a fate we know not which.

I suspect the BBC will respond by jubilantly declaring that Britain is now a multi-cultural, multi-racial society - we are as one. Get over it!

When young Turks straight from uni gather in the newsroom to compile the latest news, how do they decide which community to address?

I watched a piece recently about the centenary of the Battle of Jutland, I couldn't help but notice how incongruous it all seemed. A non-white face telling a white nation of its history. Do the BBC do it deliberately?

All of this leads a once homogenous people to disorientation and chaos, without bearing, how can the BBC talk to a whole nation with any degree of consensus? I despair how the British people have allowed this state of affairs to come to pass. To me it defies gravity.

It is manifestly clear the BBC (MSM) have been charged with normalising the situation for the past 60 years. People can't say they were never warned.

Auster was right, the English have done it to themselves. They didn't resist - and are still not resisting.

Bulldog Spirit! You must be joking!
TNO, "World's Oldest Snowshoe Found", 16 September 2016:

The world's oldest snowshoe, made in the late Neolithic age, over 5,800 years old— made of birch wood and twine, has been discovered at an altitude of 3,134 meters (10,280ft) on the Gurgler Eisjoch glacier, close to Italy's border with Austria.

"It is the oldest snowshoe in the world so far discovered, dating to around 5,800 years ago," scientists said in a statement.

According to a report on the Archaeology News Network, the ice and freezing temperatures of the glacier had provided "ideal conditions for the preservation of organic material."

The shoe, which consists of an oval-shaped frame with strands of twine tied across it, was found by Simone Bartolini, a cartographer from Italy's Military Geographical Institute, who was mapping the border with Austria.

He came across it in 2003 but for the next 12 years kept it in his office in Florence as a curiosity.

"At first I thought it was maybe 100 years old and was a snowshoe that belonged to a farmer who lost it while driving cattle. I kept it in my office as a keepsake," Dr. Bartolini said at a press conference this week in Bolzano, the capital of the autonomous, Germany-speaking province of South Tyrol.

It was only last year that it dawned on him that it could be much older and more significant. He gave it to archaeologists to study.

The discovery was made close to where the frozen, mummified remains of a Neolithic hunter, nicknamed "Otzi," were found by two German hikers 25 years ago.

That mummified corpse has revealed a wealth of information on what people of the period wore and ate, how they hunted and armed themselves and how they traveled.

Scientists at the press conference said the discovery of the snowshoe was "exceptional."

"The shoe is evidence that people in the Neolithic period were living in the Alps area and had equipped themselves accordingly," said Dr. Catrin Marzoli, the director of the province's cultural heritage department.

It was unclear why people were traveling through such an inhospitable region, she said. They may have been hunting animals, fleeing enemies from a rival tribe, or visiting ancient pre-Christian sites of worship.