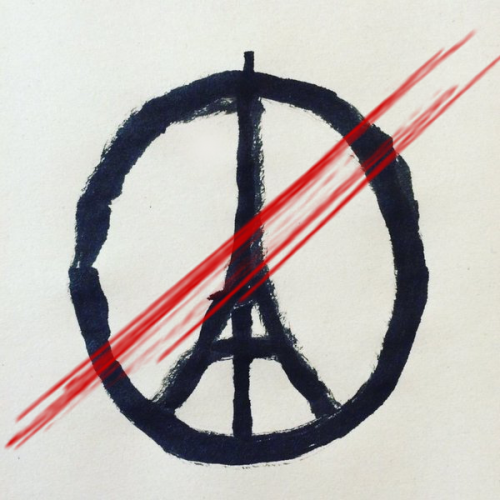 * No peace sign executed by Kumiko
It is not time for peace, but for the comprehensive conceptualization of non-European peoples as other, their place overwhelmingly is not among Europeans, and their imposition upon European EGI an act of war that calls for war in response.
Further, this calls for the undoing of "anti-racism", reversing it, to a legitimization of the comprehensive social classification of peoples, including full comprehension of non-Europeans, including their outliers (their "nice exceptions" to their pejorative patterns) as distinct others to be discriminated against in accordance of European interests.
Important and true though that statement is, it is necessary to capture the point in a pithy caption, that this is not a time for peace nor to be concerned for "the nice ones", if "the nice ones" refuse our terms and/or will not go back to their native countries, from amidst our citizenship. We would more assuredly die through differential birthrates and interbreeding with "the nice ones" than we would through acts of terrorism.
So, let there be a contest to capture the nuance of our concerns: supply a caption for the image, something like "No peace for non-European imposition"... or "No peace for non-European invaders", etc.

* Note: Kumiko and I had the same reaction (revulsion) to the peace sign in this context. When I saw it I was eager to make a statement to the effect of, no! it is not the time for that and this does not represent our stance. I wanted to put up the image with the typical street-sign type of cross-out (circle with one diagonal line through the center - in this case, over the peace sign). I discussed it with Kumiko and she was thinking something quite similar, but only much more emphatic - she was considering using an X scribbled with enraged thoroughness through the peace sign… but it was so thorough that you could barely see that there was a peace sign there. Still, I liked her idea of the hand written zeal of the strike through the peace sign, and suggested just one diagonal strike so that what was being crossed-out could still be seen; she agreed and we both had a try to see which of our renderings looked best. Interestingly, we both chose the same color, but hers looked better and there it is.
Despite our pugnacious enthusiasm, Ryan raises a hand of restraint, itemizing "peace as war" campaigns that had backfired. I wonder if that is not all the more reason to be explicit about who our enemies are. Kumiko is going to have some very interesting things to say about that in days to come in a discussion of the neo-cons.
And she might add her own evergreen post about the anti-peace sign.
In the meantime, I am importing the first few comments by way of responding to them in a first comment, and Kumiko's first comment will be added here (though I will also leave the comments under the Paris attack thread).
Kumiko Oumae in comment 148102 on Sun, 15 Nov 2015:

1. Yes. When I saw all these people holding up these idiotic signs calling for peace, the first thing I wanted was to cross it out because now is not the time for some mawkish calls for 'peace'. So that logo is one that will be used on Majorityrights so that we can express our fundamental disagreement with their idea of 'peace'.