Majorityrights News > Category: Immigration and Politics
The key difference is that we are Left Ethnonationalists, therefore Not imperialists, not supremacists, with no aim of genocide or its denial; thus, if our organizational meetings were infiltrated the only possible complaint would be that we wanted separatism and sovereignty; we do not want "them" to be part of our government and governing; do not want them imposed upon us; and if they refuse our wish for separatism and sovereignty, then they are revealed as the imperialists, supremacists, the exploitative, the slave masters.
Independent, 20 Sept 2017:

"Anti-fascist activist goes undercover with 'alt right' to expose movement's rapid European expansion."

Hope Not Hate report reveals how the group is breathing new life into once dormant far-right and racist groups around the world. A toxic mix of antisemitism, Islamophobia and sexism is revealed at the heart of the "alt-right" movement, following an investigation by an openly-gay anti-fascist activist that sheds new light on the far-right's rising influence over political parties on both sides of the Atlantic.

Members of the group were caught discussing "gassing Jews" and killing their left-wing opponents after Hope Not Hate conducted a major study of white supremacists in the US and Europe.

The exposé reveals how the "alt-right" is breathing new life into once dormant far-right and racist groups around the world, uniting them under one international movement.

It uncovers the infiltration of the "alt-right" in the UK, with Sheffield-born blogger Paul Joseph Watson among those using their online following to reach audiences the traditional far-right has until now been unable to muster.

As a general principle The Independent avoids using the term "alt-right", on the basis it is a euphemism employed to disguise racist aims.

The report says a second, "moderate" wing – dubbed the "alt-light" – has become increasingly influential on right-wing politics in Britain, pushing Ukip and others into ever-more hard-line territory.

Far right

banned from using

their favorite meme.

Authors of the study The International Alternative Right: From Charlottesville to the White House also claim to have found links between the hard-right network and the Trump administration.

Speaking of his experiences infiltrating the network of white supremacists, Patrik Hermansson said: "For almost a year I've been at the heart of a world of extreme racism, antisemitism, Holocaust denial, esoteric Nazi rituals and wild conspiracy theories.

"What I found was a movement that sometimes glorifies Nazi Germany, openly supports genocidal ideas and is unrelentingly racist, sexist and homophobic."

Mr Hermansson said he first gained access to the movement after joining the far-right "think tank" London Forum, having claimed to have come to the UK as a disillusioned Swede curious about the "alt-right" and inspired by Brexit.

He was then introduced to other groups, including the Extremists Club and the Traditional Britain Group, which aims to "preserve the ancient traditions, peoples and beliefs" of the UK.

He said: "In this world, Holocaust denial and conspiracy theories are commonplace, so much so that a whole group exists to cater specifically for them.

"I spent endless mind-numbing hours at meetings of the [conspiracy theorist group] Keep Talking, listening to speakers deny climate change, debate whether 9/11 was a false flag attack or if an ill-defined 'they' sold birth certificates on the stock market. Trestle tables at the edge of the hall were adorned with Holocaust denial books."

The label "alt-right" was first adopted by white supremacist Richard Spencer, but was brought to mainstream attention by individuals with a larger social media presence such as Milo Yiannopoulos and Mike Cernovich.
With this spring's resurgence of support for Angela Merkel and the Union parties, and the resignation of Frauke Petry from the AfD leadership on 20th April, polling had shown an alarming collapse in support for the fledgeling party. But now, with the election imminent on 24th September, there is evidence that a surprisingly strong performance is likely.
In a recent survey by polling institute Emnid in Bild am Sonntag newspaper on Sunday, the AfD ranked in at 11 per cent, behind Mrs Merkel's Christian Democratic Union at 36 per cent and the SPD at 22 per cent. While predictions, published in Berlin's Tagesspiegel newspaper, suggest the party could have 89 out of 703 members in the Bundestag.
One might consider this a triumph of low expectations. But this is Germany, the most cowed nation on earth, where any expression of German pride is scandalous:
AfD has experienced a surge in popularity fuelled by concerns over the escalating migrant crisis, terror attacks and mass sexual assaults in Germany.

And the rise has been unaffected by recent scandals, including AfD MP Alexander Gauland who recently said Germany should not shy away from its military achievements. The Express article continues:

The 76-year-old said: "If the French are rightly proud of their emperor and the Britons of Nelson and Churchill, we have the right to be proud of the achievements the German soldiers in world wars.

"People no longer need to reproach us with these 12 years. They don't relate to our identity nowadays."
Gauland is right. The freeing of Germans from the shadow of the National Socialist past ... the acknowledgement of Germans themselves that they, like any other people, have a life to live, and that life is ethnic and unique, as well as noble and precious ... is a keystone in the wider struggle of all European-descended peoples for a sovereign and free life. A reasonable result for the AfD on Sunday will show not only that the party is still viable and can move forward, but that German self-respect and German destining are also not impossible dreams, but historical necessities and, perhaps, coming facts.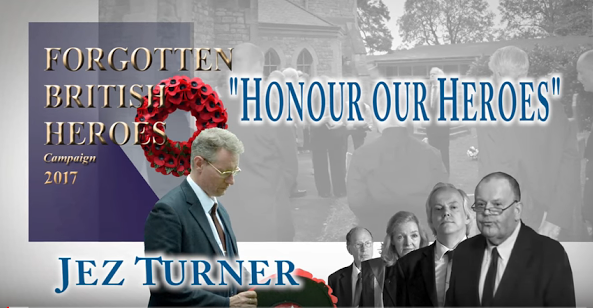 * Please feel free to forward or pass on to other nationalists *


The 2017 Annual John Tyndall Memorial Meeting


Friday 6th October, 2017

Preston - Lancashire. 1pm – 6pm

Keith Axon: Meeting Chairman: - Longstanding friend of JT, former NF and BNP organiser

Speakers include (in alphabetical order):

Benny Bullman: - lead singer of the Blood & honour band Whitelaw, and longstanding British Movement activist

Mark Collett: - former Young BNP organizer, twice acquitted on 'race-hate' charges and author of Decline of Western Man

Richard Edmonds: - Longstanding friend of JT, National Front directorate member activist - former BNP national organiser

Stephen Frost: - National secretary of the British Movement and author of the Colin Jordan biography 'TWAS A GOOD FIGHT'!

Julie Lake: - former BNP organiser, now National Front & South West Forum organiser

Dr. James Lewthwaite: - former Bradford City Councillor, archaeology lecturer, organiser for the British Democrats and Orangeman

Eddy Morrison: - Longstanding White nationalist, former NF, BNP and WNP organiser – now editor of the online newsletter White Voice

Peter Rushton: - Assistant editor of Heritage and Destiny magazine & Russia Today and Press TV commentator

Jez Turner: – former soldier, Arabic & Pashtun translator, & now chairman of The London Forum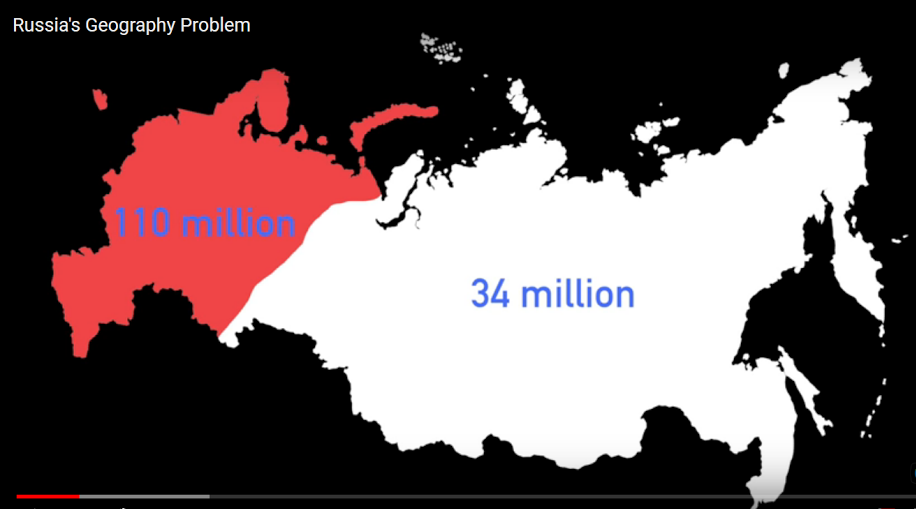 Related Story: European & Asian Regional Alliance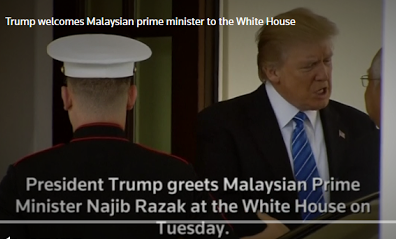 The YKW and right wing collude with Islam.
Malaysian Prime Minister Najib Razak is the comprador of compradors.
In what is going on a decade of the got-up (((paleoconservatism)) of the ((("alt-right"))), one of the key reasons its Jewish conception has fashioned "the left" as the grand-enemy is because left nationalism, its syndicalism, is a grand adversary of Abrahamism - especially the Islamic variant, a universalizing credo which prohibits ethnonational unionizations. Islam, as instituted by comprador imams, functions thereby as feudalist thuggery on behalf of Jewry and complicit right wingers - who make deals with the Islamic comprador (a middleman slave driver/enforcer upon the local population, killing them where they interfere) to exploit the labor and resources of would-be sovereign ethnostates.
Reuters, "Trump, Malaysia's Najib skirt round U.S. probe into 1MDB scandal", 12 Sept 2017:

WASHINGTON (Reuters) - U.S. President Donald Trump welcomed Malaysian Prime Minister Najib Razak to the White House on Tuesday, praising his country for investing in the United States while steering clear of an American investigation into a Malaysian corruption scandal.

The visit is important for Najib, who faces elections next year and wants to signal he is still welcome at the White House despite a criminal probe by the U.S. Justice Department into a state fund called 1Malaysia Development Berhad (1MDB).

Flanked by top advisers in the Cabinet Room, Najib told Trump that Malaysia Airlines would buy 25 Boeing 737 jets and eight 787 Dreamliners, and would probably add another 25 737s in the near future - a deal he said would be worth more than $10 billion within five years.

Najib said Malaysia's Employees Provident Fund, a major pension fund, wanted to spend $3 billion to $4 billion on U.S. infrastructure development.

Najib enjoyed close ties with Trump's predecessor, Barack Obama, playing golf in Hawaii in 2014, but relations cooled over human rights issues as well as the 1MDB scandal.

Najib founded the fund, which is facing money laundering probes in at least six countries including the United States, Switzerland and Singapore. He denies wrongdoing.

The U.S. Justice Department has said more than $4.5 billion was misappropriated from 1MDB by high-level officials of the fund and their associates, according to dozens of civil lawsuits it filed last year.

The Justice Department sued to seize some $1.7 billion in assets it said were bought with misappropriated 1MDB funds, but asked for a stay on its civil lawsuits in August because it was conducting a related criminal probe.

The White House had said it would not comment on the Justice Department investigation but a senior U.S. official acknowledged it was unusual to meet with Najib while 1MDB was under regulatory scrutiny.

"It's a weird situation, no doubt," the official said, explaining that the administration has prioritized developing relations with Southeast Asia to counter "huge gains" China has made in the region.
ABC, "Who are the white nationalists and Antifa? Part 1", 19 Sept 2017: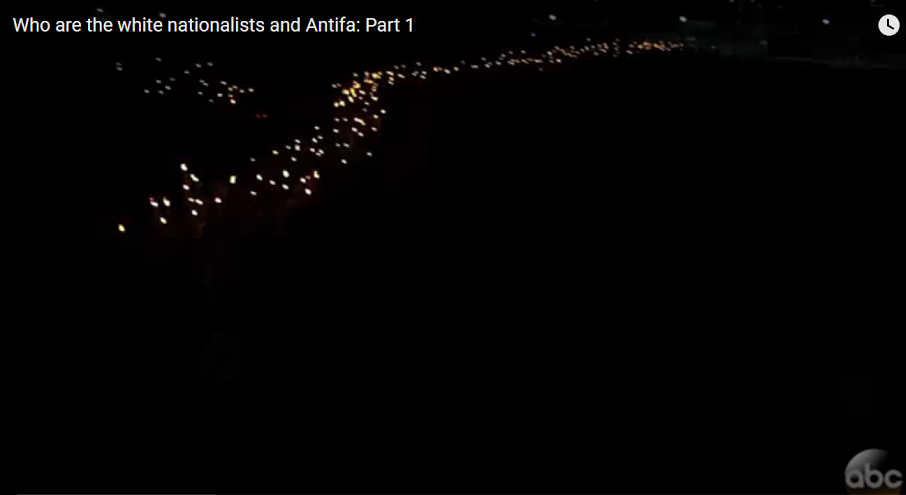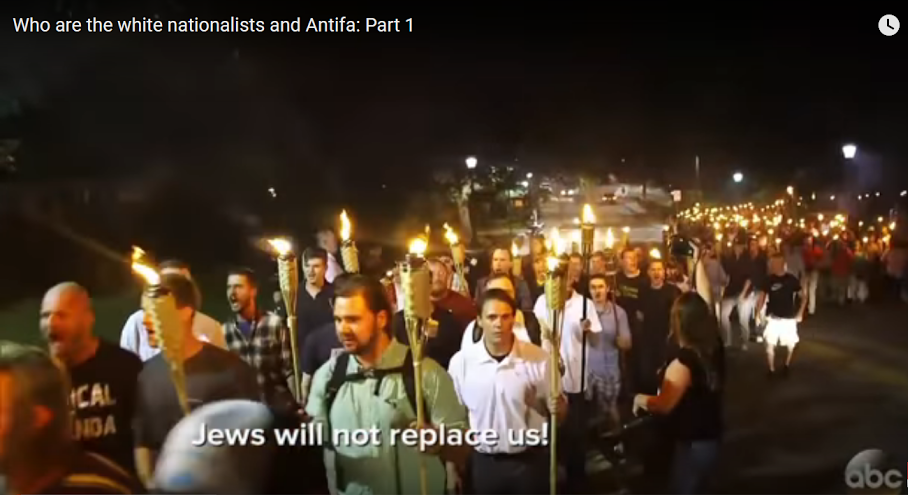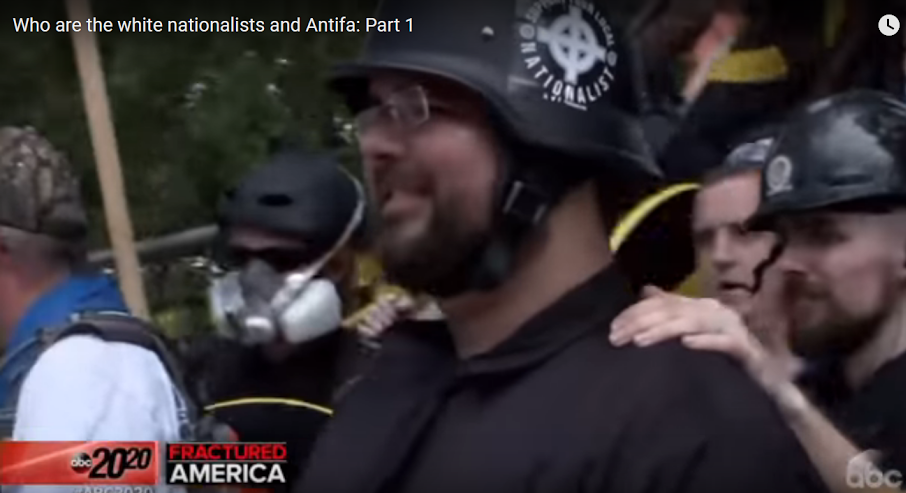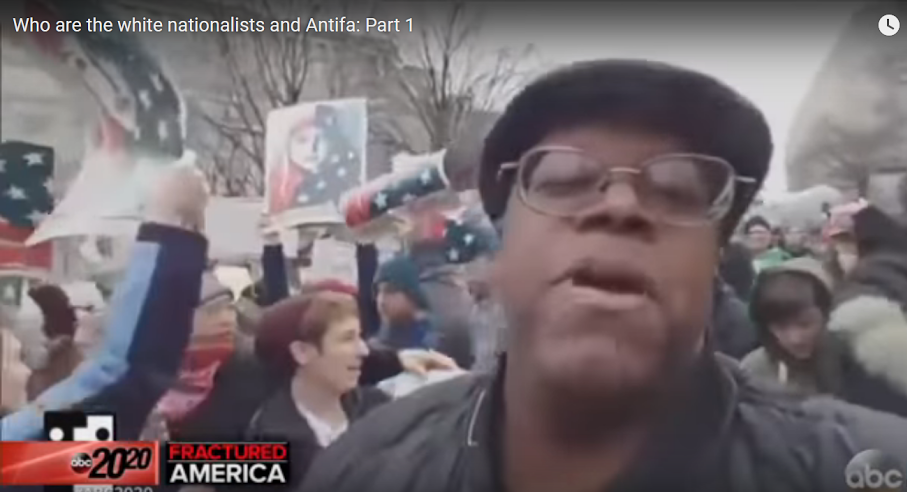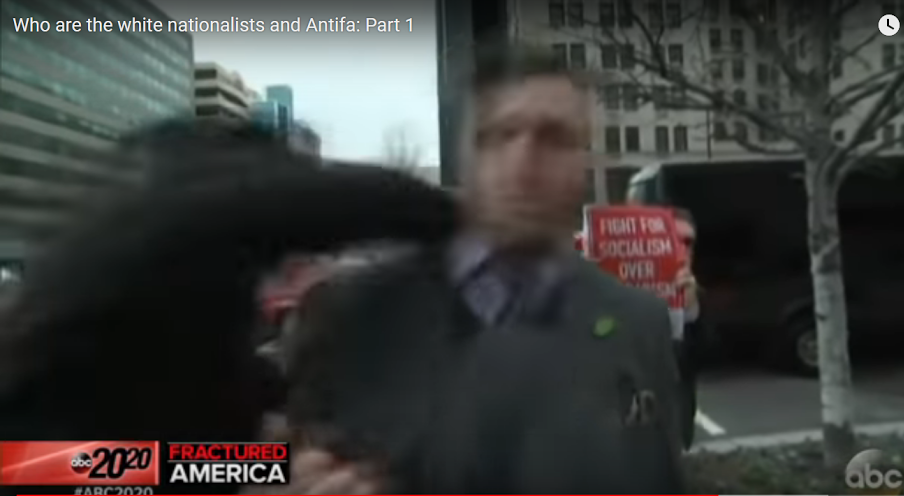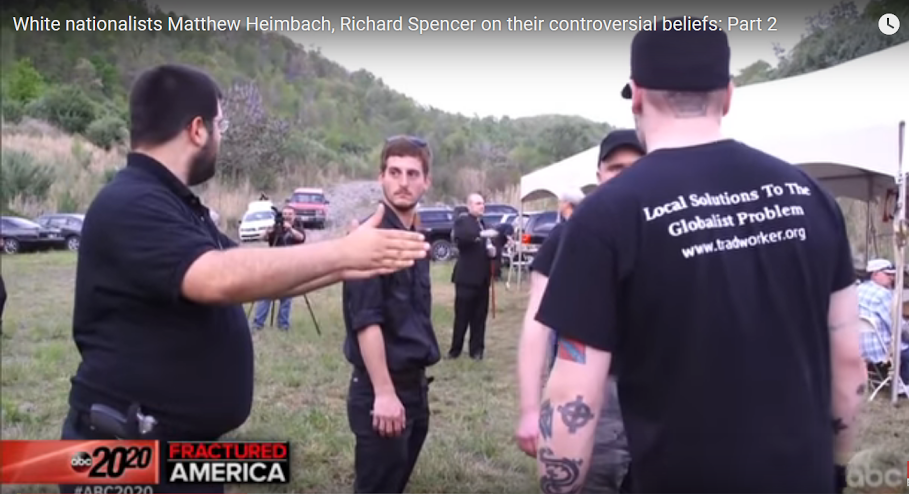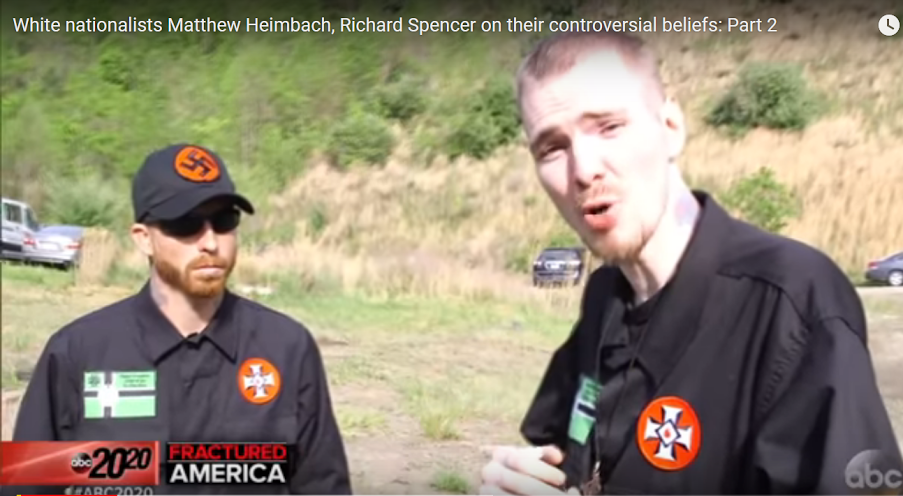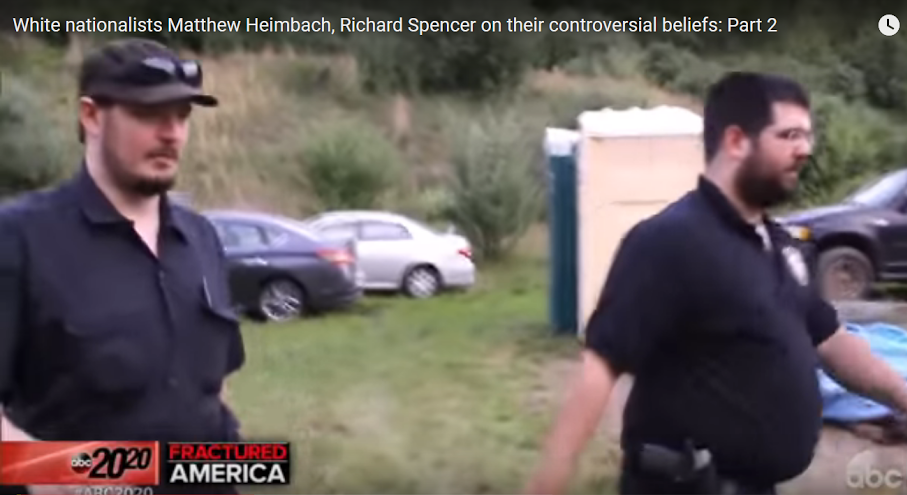 The Expecting Game
This statement is from Marco Panzetti: "We Are Not Going Back"...

During the summer of 2015, in the context of the largest refugee crisis since World War II, the flow of migrants reaching Italy by boat and headed overland for northern Europe is abruptly interrupted by the closure of the French border on June the 8th 2015. Within a few days, near the Italian border town of Ventimiliglia, a crowd of 200-300 migrants is formed. On June the 11th the Italian police attempts to forcibly deport them. Many resist and take shelter on the rocks, creating a makeshift camp a few meters from the posh French Riviera town of Menton.

Among infinite dreams, stories, hopes and uncertainties, one thing is clear above all: nobody is going back.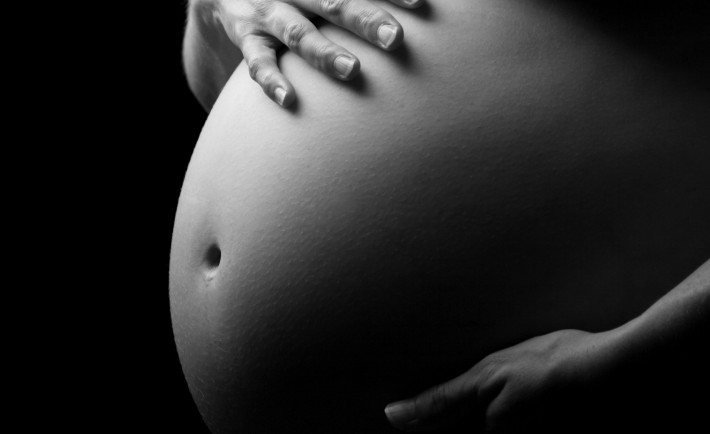 This image of a pregnant African woman is Not by Marco Panzetti… but he begins his photo essay at The BBC similarly, with a silhouette of an African woman at a north Italian refugee camp….
The BBC sets an image here, beginning a series of them by Panzetti, showing Africans in a north Italy migrant camp…

Caption, "Life goes on: Mohamed Fatima from Mali, who is pregnant, is waiting for her case to be processed so she can move on from Fenoglio camp."

BBC, "The waiting game: Life in a north Italy migrant camp", 16 Sept 2017:

About 100,000 people have arrived on Italian shores this year, after making the perilous journey across the Mediterranean from Libya.

They are joining many thousands more asylum seekers and migrants already in the country - many stuck there after other European countries closed their borders.

About 450 of them can be found in the Fenoglio camp, outside Turin, which is run by the Italian Red Cross.

It is supposed to be a transit camp, from where migrants are quickly transferred to reception centres - but the logjam in the system means many end up spending months here.

Photographer Marco Panzetti met the inhabitants of the camp on behalf of the Red Cross….
The Hill, "Trump signs resolution condemning white supremacists", 14 Sept 2017:

President Trump has signed a resolution condemning white supremacists following violence at a rally in Charlottesville, Va., last month, the White House announced late Thursday.

"As Americans, we condemn the recent violence in Charlottesville and oppose hatred, bigotry, and racism in all forms," Trump said in a statement released by the White House.

"No matter the color of our skin or our ethnic heritage, we all live under the same laws, we all salute the same great flag, and we are all made by the same almighty God," he continued.

"We are a Nation founded on the truth that all of us are created equal. As one people, let us move forward to rediscover the bonds of love and loyalty that bring us together as Americans."

The White House announced that Trump signed the measure hours after the president revisited his controversial response to the white supremacist violence in Charlottesville, saying there are "some pretty bad dudes on the other side also."

A bipartisan group of senators had introduced the measure amid concerns about Trump's response to the violence, which erupted as white nationalists rallied to protest the removal of a statue of Confederate General Robert E. Lee.

The resolution condemns "the racist violence and domestic terrorist attack" in Charlottesville, where a suspected white supremacist was accused of plowing a car into a crowd of counterprotesters, killing one and injuring more than a dozen others. It also rejects "white nationalism, white supremacy, and neo-Nazism as hateful expressions of intolerance that are contradictory to the values that define the people of the United States."

The White House announced earlier this week that Trump would sign the resolution.
GoEagleSearch, "White House says Trump to sign resolution condemning white nationalists", 13 Sept 2017:

WASHINGTON—The White House said Wednesday that President Donald Trump will sign a bipartisan congressional resolution condemning white nationalists, after the measure passed both chambers earlier this week.

The joint resolution targets the Ku Klux Klan, neo-Nazis, and other hate groups and urges the Trump administration "to use all available resources to address the threats posed by those groups."

Lawmakers said the legislation would put the president on the record opposing hate groups after violence erupted at a racially charged rally in Virginia last month.

White House spokeswoman Sarah Huckabee Sanders said Wednesday the president would sign the legislation.