Majorityrights News > Category: Ethnicity and Ethnic Genetic Interests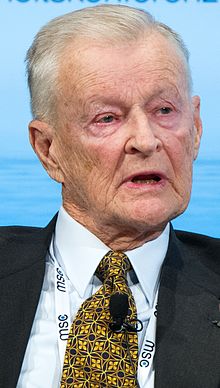 Zbigniew Brzezinski, whose "great chess game" thinking was behind some of the better geo-strategy that Obama and other Presidents are given credit for, has died. Unfortunately, it is a wisdom and judgment not in evidence in Trump - at all - whatever check and balance to Israeli influence that Obama had put in place through Brzezinski's coaching has been purged.
Obama was frequently given credit for resisting Israeli wishes - notably to go against the Iran Deal. But it would have been under the literal advice of Zbigniew Brzezinski to get behind the Iran Deal. The deal was perfect for the power of business interests to exercise its liberalizing effect not only for Iran, but against an eminently dangerous US comlicitness with Israeli-Russian Federation hegemony; along with complicitness to Islamic compradors and abetment of terror.
Say what you want about a cold war mindset, it taught western strategists to look at the Russian Federation and to not be naive about it.
The Russian Federation is not an ethno-state, and like the US, where it is not entirely mixed-up with Jewish interests, it is subject to right wing reactionary and imperialist politics.
The Alt-Right belatedly, grudgingly, acknowledges Jewish power and influence interwoven with not only Trump, but the Kremlin and Putin - it has even been forced to see the quid pro quo that Kumiko diagnosed - "support Israel and your Alt-Right can have backing - its a deal" - however, like David Duke, it will do anything but lay blame on its part for making these deals - what it will not see is the right wing shabbos goyim aspect of right wingers doing what right wingers do - blinding (themselves or others, depending) to their people's broad interests and selling them out for their narrow interests - including selling out in deals with Jews. Clearly the right does not have Israeli interests under control. It does not have and will not allow the concept that would do it. That would mean having to acknowledge what fuck-ups they are, how inane their concept, how typical that they would put Trump in power, blinding to the obvious, deal making, shaking hands with their fellow enemies of ethnonationalism.
They're ok with blaming Jews - and if Kumiko is able to force them to admit to a deal having been offered to them, they might even acknowledge it, almost acknowledge that they took the deal - so long as their masters allow them to lay blame on the "bad" Jews (not the "good ones" du jour); but they will not lay blame on the inherent defect of their right wing platform (heck, their Jewish masters wouldn't allow it), let alone specify the fact that for its inherent instability its adherents are bound to do it again; let alone call attention to the fact that they are using and being used for the supremacist, imperialist interests of Israel, its diaspora, its cohorts, the US, the Russian Federation ...add Turkey, Saudi and others to that equation.
If Jews say Asians and Asian ethnonationalism are the enemy, and a Judeo-Christian West is the answer to 'radical' Islam, black and mestizo population imposition, it's a deal for them. Our Asian friends are on notice, we true ethno-nationalists, including White Left nationalism, stand apart from the perfidy and the complicitness of the Alt-Right.
While stories like this have been pushed under the rug, for that we have to thank those who've pushed and those who have accepted a definition of the "left" as liberal internationalism opposed to unionized defense of natives - especially of the working class. The Sikh community warned would-be coalitions about Muslim grooming but there was no White Left to hear them and take them up in coalition-building. However, now that the Jewish controlled Right points out these stories in compassion to Whites, it's ok to pay attention to them.
The actress stars in a gripping new drama about the Rochdale abuse scandal Credit: Jeff Gilbert

DT, "Lesley Sharp: 'What happened to the girls in Rochdale is never far from my mind", 15 May 2017:

Lesley Sharp still remembers how she felt when she read about the widespread scandal of teenage girls being sexually abused in Rochdale. "I felt desperately sad, because it's a real shock in the 21st century, where we're fortunate to live in amazing country like the UK, that there are areas where young women feel so desperate about what their future should be," says the 57-year-old actress quietly.

47 children are thought to have been groomed and sexually exploited by men in Rochdale between 2005 to 2008 and ignored by authorities. "I remember finding that shocking," says Sharp. "I was just perplexed and horrified by the idea that these girls had initially been treated as somehow deserving of what had been meted out to them. I don't think just because this case came to the fore that this situation has gone away. I think it's still out there."

Sharp's passion about ending child sexual exploitation in the UK is ongoing - she has been a Barnados ambassador for several years - but it is also reflected in her latest role. Anonymising the victims, BBC One's drama, Three Girls, depicts the real-life abuse of teenage girls in Rochdale. Sharp plays Detective Constable Margaret Oliver, the police officer who was so appalled by the way the force handled the girls' cases that she eventually resigned.
AltRight, " White Man Goes On Killer Rampage In Times Square", 19 May 2017: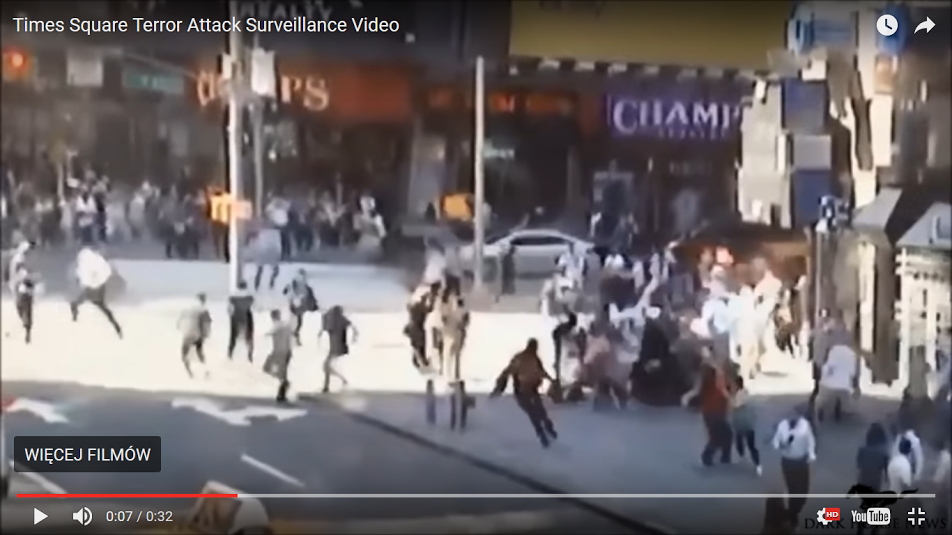 Yes, you heard me right, a "White" man did the killings.
The attack in Times Square, NY happened suddenly and randomly.
No one seems sure what narrative to go with. The driver wasn't a Muslim (liberals are breathing sighs of relief), but he was brown (liberals are squirming uncomfortably). The story is still developing, but the main details are already coming out.
…is White. Seriously.

Richard Rojas, a 26-year-old from the Bronx, was charged with murder after killing 18-year-old Alyssa Elsman and injuring 22 others when he sped down one of the busiest sidewalks in the US in his car for three blocks on Thursday.

He was arraigned in a Manhattan court on Friday where he was held without bail and did not enter a plea.

According to the criminal complaint, Rojas told police after his arrest: 'I smoked marijuana. I laced the marijuana with PCP.'
Rojas mowed down a bunch of pedestrians near Times Square, ISIS-style. He chose a very target-rich and very symbolic place to suddenly snap.
Whether or not he was insane, or had some other motivation, all we know for certain now is that the suspect, Richard Rojas, is considered White by law enforcement. He's been arrested before. Pay attention to what ethnicity they list.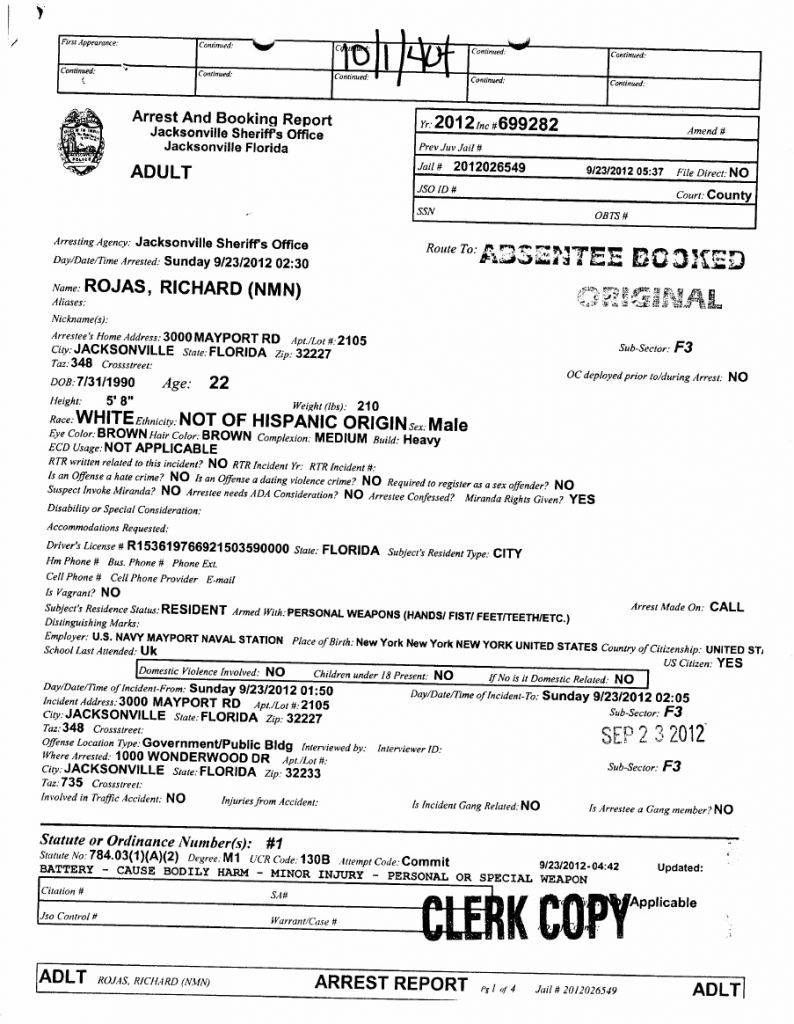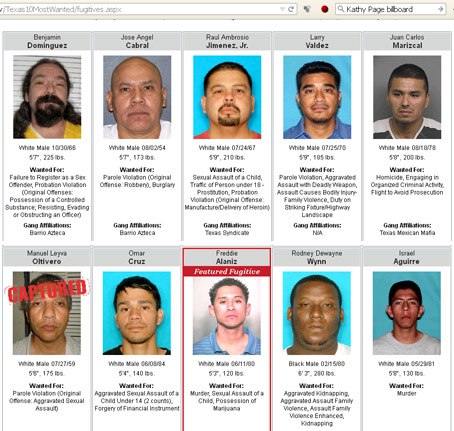 Not only that, but I've just learned that a lot of criminals get listed as "White" in the United States that are quite clearly various shades of brown. Here's a Texas Most Wanted list screenshot

Law enforcement has an incentive to liberally apply the "white" label for several reasons. The first is that they don't want to be accused of racism, so they have to somehow explain away every year why so many non-whites get arrested for committing crimes. By increasing the amount of "whites" that get arrested, they can fight accusations of racism.
The second reason might be more sinister. They simply need to maintain a narrative that such a thing as White crime exists in any significant capacity in the United States, especially compared to the crime rates of non-Whites.
Who knows.
But I don't want to gloss over the most disturbing part of this whole story- the loose definition of who is considered White or not in the United States. Can we reasonably rely on demographic statistics that allow for such a loose definition of white? How many Whites are left in the United States? Are we at 62%? 54%? I've heard all sorts of numbers thrown around.
Vibrant Diversity leading to deaths is now old news. It happens so frequently now that I honestly think the only reason this story was covered was because it happened near Times Square. The real scandal is the strange "white-washing" that is going on in this country.

Visigrad Post, "The Three Seas Initiative: Strengthening Cooperation in Central and Eastern Europe", 13 May 2017:

By Olivier Bault.

Poland, Helenów – Pressed between Moscow's energy and military pressure in the east, and the economic and ideological pressure of Brussels, Berlin and Paris to the west, twelve Central and Eastern European countries are taking part in the Three Seas Initiative (The Adriatic, Baltic and the Black Sea) aimed at strengthening regional cooperation and infrastructure in the fields of transport, telecommunications, energy and the environment. On 4 May, Polish President Andrzej Duda's Head of Cabinet met the foreign advisors of the Presidents of the Three Seas countries near Warsaw: the Visegrád Group countries (V4: Poland, Czechia, Slovakia and Hungary), the Baltic States (Lithuania, Latvia and Estonia), as well as Austria, Romania, Bulgaria, Slovenia and Croatia. The aim was to prepare for the summit which is to be held by these countries in Wrocław, in southwestern Poland, next July, after last year's Dubrovnik summit in Croatia.

The message that the participating countries want to spread, according to Andrzej Duda's Chief of Cabinet, however, goes in the direction of integration and solidarity with the European Union as a whole. With regard to infrastructure, this includes strengthening the previously neglected North-South links rather than the West-East links.

The Three Seas Initiative has been at the center of Polish foreign policy since the Conservatives (PiS) came to power in Warsaw. Already between the two World Wars, Poland had dreamed of a great "Międzymorze" Federation of the countries of Central and Eastern Europe to resist together the supremacy of Soviet Russia and Germany. If this project derived its inspiration from the history of the Republic of the Two Nations, the union of the Kingdom of Poland and the Grand Duchy of Lithuania which extended to its peak (around 1600) from the Baltic to the Black Sea, geopolitics of the 1920s and 1930s did not make it possible to realize it. Polish President Andrzej Duda, elected in 2015, re-launched the idea, this time in the framework of enhanced cooperation within the European Union, with Croatian President Kolinda Grabar-Kitarovic.

It is unclear whether US President Donald Trump will attend the Wrocław summit but he has been invited.

Translated from French by the Visegrád Post.
ItaliAnthro, "Mediterranean Sea as Genetic Barrier", 16 June 2014: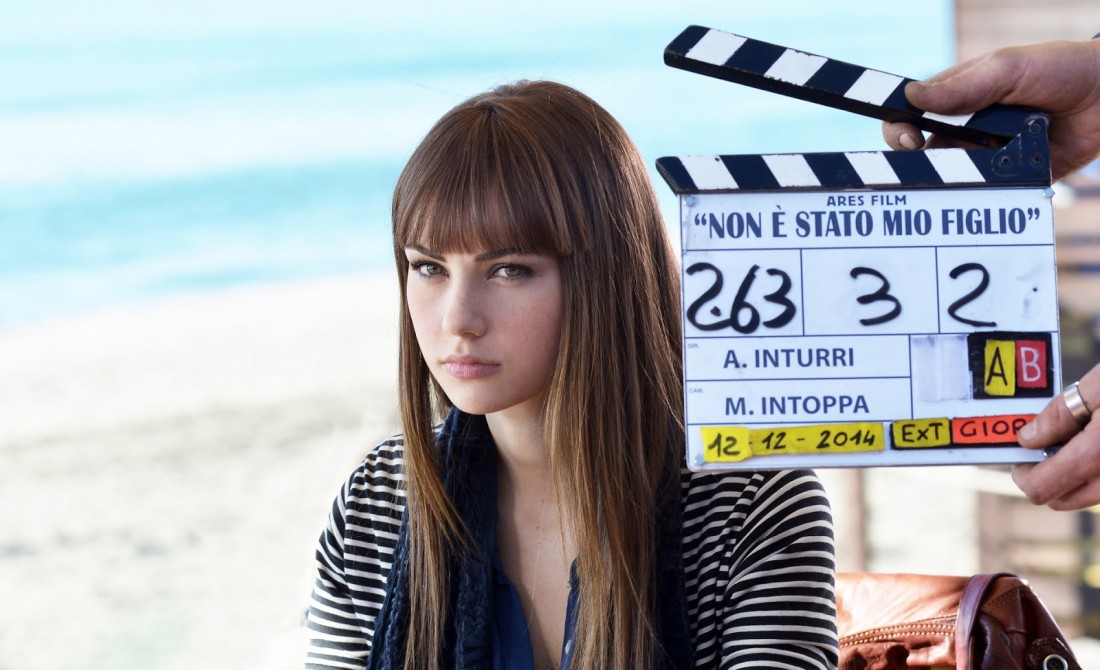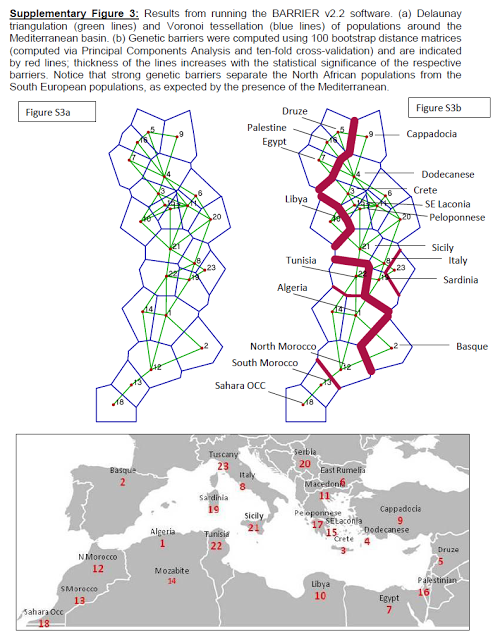 This new study confirms that the Mediterranean Sea has acted as a strong barrier to gene flow through geographic isolation following initial settlements. Samples from (Northern) Italy, Tuscany, Sicily and Sardinia are closest to other Southern Europeans from Iberia, the Balkans and Greece, who are in turn closest to the Neolithic migrants that spread farming throughout Europe, represented here by the Cappadocian sample from Anatolia. But there hasn't been any significant admixture from the Middle East or North Africa into Southern Europe since then.

Genes Mirror Geography Across the Mediterranean Basin

We first used principal components analysis (PCA) to visualize the genotypic distances between studied populations. Populations on the southern and northern coasts of the Mediterranean appear to be separated by the geographic barrier of the Mediterranean Sea. The role of the Mediterranean Sea as a barrier for gene flow among populations was also supported by our analysis using the BARRIER software, which implements Monmonier's maximum difference algorithm. In accordance with this finding…the PCA distribution of the populations closely resembles the geographic map of the countries circling the Mediterranean Sea. On this PCA "map" of populations, the east coast of the Mediterranean Sea is appropriately occupied by the Palestinians and the Lebanese Druze. Yemenites and Bedouins branch out from the Mediterranean populations and are closer to the populations of the Near East.

[...]

Seljuk Turks settled in Anatolia in the 12th century AD; however, the Anatolian Cappadocians we included in this study belong to the population that have kept the religion and the language of the pre-Seljuk Cappadocians and, therefore, most likely carry the genetic makeup of the ancient Anatolians. The only important gene flows from Near East to Europe must have occurred in prehistoric times and, as genetic evidence suggests, the most prominent migrations should have occurred during the Neolithic.

[...]

Although the Southeastern Mediterranean islands seem to have acted as a bridge from Anatolia to Southern Europe, the relatively small degree of gene flow between the African and the European coasts shows that the Mediterranean Sea also had a barrier function as also suggested with studies of mtDNA polymorphisms. Thus, the Mediterranean seems to have facilitated the migrations of Neolithic farmers along its Southern European coast but it mostly acted as an isolating factor between its European and African coasts.

Adua del Vesco is from Messina, Sicily

NPR,"A 'Forgotten History' Of How The U.S. Government Segregated America", 3 May 2017:


Federal housing policies created after the Depression ensured that African-Americans and other people of color were left out of new suburban communities - and pushed instead into urban housing projects, such as Detroit's Brewster-Douglass towers. Paul Sancya/AP

In 1933, faced with a housing shortage, the federal government began a program explicitly designed to increase — and segregate — America's housing stock. Author Richard Rothstein says the housing programs begun under the New Deal were tantamount to a "state-sponsored system of segregation."

Race: Historian Says Don't 'Sanitize' How Our Government Created Ghettos

Code Switch: Everyone Pays A Hefty Price For Segregation, Study Says

The government's efforts were "primarily designed to provide housing to white, middle-class, lower-middle-class families," he says. African-Americans and other people of color were left out of the new suburban communities — and pushed instead into urban housing projects.

Rothstein's new book, The Color of Law, examines the local, state and federal housing policies that mandated segregation. He notes that the Federal Housing Administration, which was established in 1934, furthered the segregation efforts by refusing to insure mortgages in and near African-American neighborhoods — a policy known as "redlining." At the same time, the FHA was subsidizing builders who were mass-producing entire subdivisions for whites — with the requirement that none of the homes be sold to African-Americans.

Rothstein says these decades-old housing policies have had a lasting effect on American society. "The segregation of our metropolitan areas today leads ... to stagnant inequality, because families are much less able to be upwardly mobile when they're living in segregated neighborhoods where opportunity is absent," he says. "If we want greater equality in this society, if we want lowering of hostility between police and young African-American men, we need to take steps to desegregate."

Interview Highlights

On how the Federal Housing Administration justified discrimination

The Color of Law: A Forgotten History of How Our Government Segregated America - by Richard Rothstein

The Federal Housing Administration's justification was that if African-Americans bought homes in these suburbs, or even if they bought homes near these suburbs, the property values of the homes they were insuring, the white homes they were insuring, would decline. And therefore their loans would be at risk.

There was no basis for this claim on the part of the Federal Housing Administration. In fact, when African-Americans tried to buy homes in all-white neighborhoods or in mostly white neighborhoods, property values rose because African-Americans were more willing to pay more for properties than whites were, simply because their housing supply was so restricted and they had so many fewer choices. So the rationale that the Federal Housing Administration used was never based on any kind of study. It was never based on any reality.

On how federal agencies used redlining to segregate African-Americans

The term "redlining" comes from a development by the New Deal, by the federal government of maps of every metropolitan area in the country. And those maps were color-coded by first the Home Owners Loan Corp. and then the Federal Housing Administration and then adopted by the Veterans Administration, and these color codes were designed to indicate where it was safe to insure mortgages. And anywhere where African-Americans lived, anywhere where African-Americans lived nearby were colored red to indicate to appraisers that these neighborhoods were too risky to insure mortgages.

On the FHA manual that explicitly laid out segregationist policies

The Two-Way: Interactive Redlining Map Zooms In On America's History Of Discrimination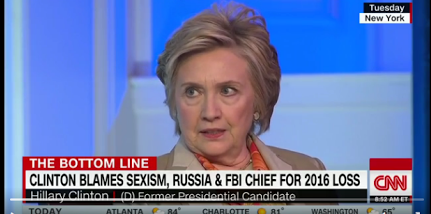 We should be more eager to suspect Jewish deep state insiders who wanted Trump to win.
'It takes a lot of work to lose to Donald Trump.'
Indeed, and that is why it looks like she may have gotten some "gentle encouragement" (read, subtle bum steer - part of a lot of work from (((insiders)))) to not bother addressing typical White Americans - she would have won if she could have been at all bothered to treat them like normal human beings with legitimate concerns; rather than placing herself exclusively on the side and among an entourage of blacks, liberal feminists, married gay couples, etc. - anything to be in-the-face of Whites about the new, "tolerant", America; i.e., basically anything to represent a cartoon of the political correctness that is totally intolerant of, and eager to ignore the concerns of White Americans; demonstrating more of the same, not giving a fig about them, as they've experienced for decades.
The Hill, "Axelrod on Clinton: 'It takes a lot of work to lose to Donald Trump", 3 May 2017:

Democratic strategist David Axelrod says Hillary Clinton would be well served to move on from last year's presidential election and stop talking about it.

"It takes a lot of work to lose to Donald Trump," Axelrod told CNN on Wednesday. "Let me tell you, he was the least popular presidential candidate to win in the history of polling."

Clinton on Tuesday said she takes responsibility for her 2016 presidential election loss, but added she would have won if not for FBI Director James Comey, Russian hackers and WikiLeaks.

"If the election had been on Oct. 27, I would be your president," she told CNN at a Women for Women event in New York on Tuesday, referencing Comey's letter informing Congress that the FBI had discovered new emails that appeared pertinent to an investigation into Clinton's handling of classified material.

"It wasn't a perfect campaign - there is no such thing - but I was on the way to winning until a combination of Jim Comey's letter on Oct. 28 and Russian WikiLeaks raised doubts in the minds of people who were inclined to vote for me and got scared off."

Axelrod called the 2016 race a "miserable slog" and said nobody in America wants to relive it "except the combatants who keep going back to it."

"She has a legitimate beef because Comey's letter was instrumental I think in her defeat, so in a narrow sense she is right about it," Axelrod said.

"But Jim Comey didn't tell her not to campaign in Wisconsin after the convention. Jim Comey didn't say don't put any resources into Michigan until the final week of the campaign," he continued.

"And one of the things that hindered her in the campaign was a sense that she never fully was willing to take responsibility for her mistakes, particularly that server."

Axelrod then offered a piece of advice for Clinton.

"If I were her, if I were advising her, I would say, 'Don't do this. Don't go back and appear as if you're shifting responsibility.' ... She said the words 'I'm responsible,' but the — everything else suggested that she doesn't really feel that way," he said.

"And I don't think that helps her in the long run, so if I were her I would move on."

Axelrod was chief strategist for both of Barack Obama's presidential campaigns and worked in the Obama White House as a senior adviser.
Visigrad Post, "Poland: French presidential candidate Macron wants quick sanctions", 28 April 2017:

France, Paris – The Liberal-Libertarian candidate for the French presidency assured that he would take, once elected, measures against Poland. According to him, Poland violated "all the principles of the European Union".

"In the three months following my election, there will be a decision on Poland. I put my responsibility on the table on this subject," Emmanuel Macron said in an interview on Thursday, April 27th.

"One cannot have a country that plays social tax differentials within the European Union and which is in breach of all the principles of the Union," he warned.

But for the candidate who faces Marine Le Pen in the second round of the French presidential elections, the question also concerned the "values" of the European Union.

"I want sanctions on those who disrespect the rights and values ​​of the European Union," he said. "We cannot have a Europe that debates to the decimal each of the budgetary subjects on each country when there's a European Union member state that behaves like Poland or Hungary on such topics as University and knowledge, refugees, fundamental values, and decides not to do anything.

"According to his adviser for European affairs, Clément Beaune, this issue is close to the 39-year-old banker and former minister of the socialist government under François Hollande's presidency.

"He assumes to be pro-European but we cannot be European without respecting fundamental principles," his adviser told Reuters. "It is also a signal of strength and general credibility vis-à-vis Russia, vis-à-vis the United States and, internally, vis-à-vis Europeans."

Emmanuel Macron is the favorite to win the French presidential elections which will end on May 7th.