Majorityrights News > Category: Ethnicity and Ethnic Genetic Interests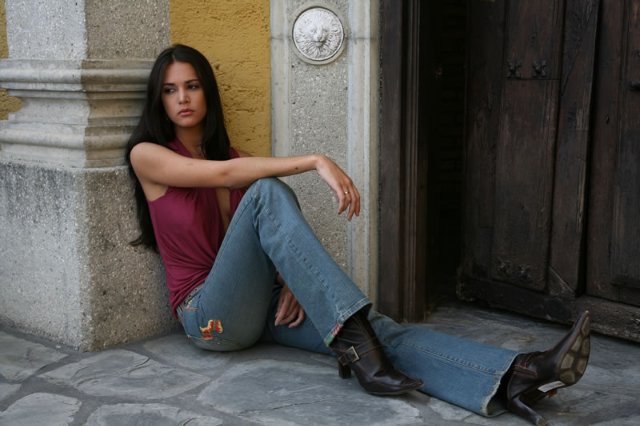 Former Miss Venezuela, Monica Spear, murdered with her boyfriend in 2014
1 Caracas, Venezuela 119.87
2 San Pedro Sula, Honduras 111.03
3 San Salvador, El Salvador 108.54
4 Acapulco, Mexico 104.73
5 Maturin, Venezuela 86.45
6 Distrito Central, Honduras 73.51
7 Valencia, Venezuela 72.31
8 Palmira, Colombia 70.88
9 Cape Town, South Africa 65.53
10 Cali, Colombia 64.27
11 Ciudad Guayana, Venezuela 62.33
12 Fortaleza, Brazil 60.77
13 Natal, Brazil 60.66
14 Salvador, Brazil 60.63
15 St. Louis, U.S.A. 59.23
16 Joao Pessoa, Brazil 58.4
17 Culiacan, Mexico 56.09
18 Maceio, Brazil 55.63
19 Baltimore, U.S.A. 54.98
20 Barquisimeto, Venezuela 54.96
New Observer, "Race and Crime: The Most Dangerous Cities in the World", 24 April 2017:

The new list of the 50 most dangerous cities, compiled from official government policing figures, has been published on the Canadian-based Worldatlas news service, and shows that the worst crime rates appear in the cities with the largest racially mixed populations.

Eight of the 50 most dangerous cities—including the top ranked one—are in Venezuela, two are in Honduras, one is in El Salvador, five are in Mexico, three are in Colombia, four are in South Africa, one in Jamaica, 21 in Brazil, four in the USA, and one in Guatemala.

According to the figures, Caracas, Venezuela, has risen to the number one spot with 119.87 murders per 100,000. That city surged ahead of San Pedro Sula in Honduras, which formerly held top place with 171.2 murders per 100,000 people in 2015 (this rate has since dropped to 111.03 in 2016).

The clear link between race and crime has been highlighted once again with the release of the 2016 rankings of the world's most dangerous cities—and the fact that every single one of them, including those in the U.S.—have majority nonwhite populations.

The report said that "some of the factors that may be to blame" for the murder rates that measure over 100 include illegal drug distribution, extensive poverty, and gangs.

For example, a rise in mass killings and escalating violence between gang members has resulted in the murder rate of San Salvador practically doubling in a year from 61.21 to 108.54, allowing it to take the third spot.

August was the most violent month in San Salvador, with more than 900 killings, including an unprecedented 52 deaths registered in a single day.

The other two cities that complete the top five most dangerous places in the world are Acapulco, Mexico and Maturin, Venezuela.

Four cities in the United States have a place among the top 50 most dangerous cities in the world (on the basis of murder per capita statistics). St. Louis ranks 15th on the list with a murder rate of 59.23 per 100,000 inhabitants, a rise from 2015's rate of 49.93, making it the most dangerous urban area in the country.

The city is also present in rankings based on considerations for other crimes—the Missouri city has a burglary rate of 606.9 per 100,000 and an aggravated assault rate of 317.7 per 100,000. This has led many to the conclusion that St. Louis is the most dangerous city in the U.S.

Also of note is Baltimore, Maryland's position on the list. In 2015, it was ranked 40th with a murder rate of 33.92. For 2016, however, it rose to 19th with a murder rate of 54.98 per 100,000 people.

Detroit is the third city included in the 2016 ranking of the world's most dangerous cities in terms of murder rates. With its 43.89 murders per 100,000 people, it is a bit further down the list than St. Louis, but is still classified a dangerous place. Factoring in all violent crime Detroit tops the list of the most dangerous cities in the United States.

Although Chicago is often cited as the most dangerous urban area in the United States, even with a near record-breaking 762 murders in 2016, the murder rate remains at 28.2, making its position fall further on the list.

New Orleans falls further down with 41.44 murders per 100,000 residents a year.

The most dangerous cities in the world, as listed according to ranking, name, and murder rate per 100,000, are as follows:

1 Caracas, Venezuela 119.87
2 San Pedro Sula, Honduras 111.03
3 San Salvador, El Salvador 108.54
4 Acapulco, Mexico 104.73
5 Maturin, Venezuela 86.45
Visigrad Post, "No more than 12 migrants for Czechia", 20 April 2017:

Czechia, Prague – According to the redistribution scheme of migrants, Czechia should have taken in 1,600 migrants. But Czechia just said it will not take in more than the 12 migrants it has welcomed.

Czechia is not prepared to accept more than the 12 migrants it has already taken under the quota scheme set up by the European Union (EU) even if that means facing sanctions, the nation's interior minister has said.

"The ongoing security checking of remaining refugees showed that [we] no longer can accept anyone," Chovanec said, as quoted by the Parlamentni Listy newspaper.

The security checking of refugees has been obstructed by a number of difficulties and sometimes can take up to several months as refugees tend to leave the camps in Greece and Italy, the minister added.

"The Czech government has to make a final decision on whether [finalization of accepting refugees] should be done at the expense of sanctions. I am in favor of it. We can not let people in here without control," Chovanec said.

In March, Chovanec rejected Austria's proposal to punish EU members who refuse to take in refugees with subsidy cuts, calling it divisive, recalls Sputnik.com.

Two-thirds of Czechs believe there is strong tension between Czechs and foreigners, which is virtually the same as a year ago, according to a new poll by the Stem agency. It had been at just 50 percent in 2013. The recent high response reflects concerns over the refugee crisis and terrorist attacks, according to Stem.

This position of the Czech government comes at a key moment, as Hungary and Poland are targeted by senior EU officials for their current policies, especially on the migrant topic, and as Hungary and Slovakia's trial against the migrants' quotas begins on May 10.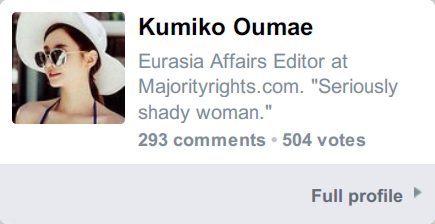 My
Disqus profile
card as of 17 Apr 2017. Follow me, I'm lots of fun.
Introduction
As far as I'm aware, I've really made some figures in American White Nationalism upset with my latest two articles, 'Donald Trump authorises reckless airstrikes against the legitimate government of Syria', and 'Silk Road News: First demonstration cargo train departs London for Yiwu, China'. But it doesn't end there.
'Armed recon'
It looks like my presence on Disqus comments threads has finally become the target of something resembling a rag-tag opposition. I have to say it took them long enough, given that I've been actively and openly voicing my opinions on that platform since Autumn 2015. Some people have now been drawn into mounting a weak and pathetic campaign against me and against Majorityrights.com generally.
Why am I jokingly calling this article 'armed recon' in the title? Because it has been kind of like the internet equivalent of that process, in the Vietnam era sense. See this definition:
Armed Reconnaissance: A mission with the primary purpose of locating and attacking targets of opportunity, i.e., enemy materiel, personnel, and facilities, in assigned general areas or along assigned ground communications routes, and not for the purpose of attacking specific briefed targets.
In simple terms, it means going out there and thrashing around methodically in the brush and then seeing who comes out to shoot at you and what tactics they use while doing so.
That's basically how all this started. I offer my unvarnished and real opinion, as always, and then I see who agrees and who disagrees. Here's an example of that:
Disqus / AltRight.com, 'Trump is Trophy Hunting in North Korea', 15 Apr 2017:
And another example in a different thread:
Disqus / AltRight.com, 'Meet Globalist Gary', 14 Apr 2017:
These are clear stances.
What kind of person—if anyone—might appear out of the brush to tell me that I'm not allowed to hold those opinions because they are dangerous and that I had better sit down and shut my whore mouth immediately?
Well, I hit the jackpot.
Out comes Ted Sallis with an absolutely insane narrative:
Ted Sallis / EGI Notes, 'Silk Road News: Asian Infiltration of AltRight.com', 15 Apr 2017:
Apparently I've 'infiltrated' AltRight.com by simply commenting there like anyone else can do.
Are you surprised? I'm not surprised. After I made the comment about Gary Cohn, things got slightly interesting. One of the figures who seems to be associated with the American White Pride Network (AWPN.net) who was commenting under the name 'Celestial Time', began to obliquely defend Gary Cohn and the rest of the Zionist Trump administration. Seriously, that happened. You can read the thread to see how that played out.
In summary: My assertion was that Bob Whitacker's mantra and the 'anti-White' discourse concept had been appropriated by Zionist forces and used as a method for defending Zionists. Their response was to laughably claim that my viewpoint on that was in and of itself an 'anti-White' viewpoint.
They say that my anti-Zionism is 'anti-White': I fire back
The entire conversation then devolved into a handwringing crybaby session on the part of the AWPN guy, who basically proceeded to redefine 'anti-White' to mean any opinion which happens to hurt his feelings, or could be conceivably interpreted by other White people as being hurtful to their feelings.
That's about as vague as the definition of 'anti-Semitism'. Incidentally, if they had chosen to use 'anti-Semitic' as their accusation toward me rather than 'anti-White', it would have made no functional difference because both discourses are being used to defend objectively Zionist outcomes.
So I went with the 'whisper gently into the megaphone' approach:
Disqus / AltRight.com, 'Meet Globalist Gary', 15 Apr 2017:
I am terrible, aren't I? Profound butthurt on the part of my opponent ensued. I can't be given a 'free pass' to 'belittle' the apparently 'White' people who are upset about my comments! I must be held to account!
There is an easy way to understand how that kind of surreal outcome could manifest. You only need to know that Argumentum ad Asiatica is the new Argumentum ad Hitlerum. 'Anti-White and anti-American' is the new 'anti-Semitic'. Up until now, the masters of cultural critique did not have a method for shutting down Asian criticisms of Zionist policies. The rise of Trump as a Zionist, and the affinity that certain pro-White activists have for Trump, means that by some historical accident Zionism is now effectively sheltering under 'Whiteness' in the American context.
Anyone who doubts this only needs to watch any of the top trending videos on Rebel Media's youtube channel, which is controlled by none other than Israeli Zionist Ezra Levant. The trend is absolutely obvious.
Donald Trump card trick

I don't know if you've had fun with this article, but I have.
I once heard about something called the 'Donald Trump card trick'. It really illustrates how the Donald Trump campaign, as well as the Alt-Right opinion leaders who supported him, have run their operation. Let's call this trick 'The Donald'.
Check it out, it goes something like this.
To gain admission to the show, you have to basically mortgage your entire future for a generation or more. Having done that, you are in. You do that first.
So, secondly, they open a perfectly ordinary deck of cards, and you will be shown that they are indeed all different. Let's say that the campaign is the card trick, and let's say that the followers and voters have been asked by Trump, to pick a card.
Trump fans the cards out, and he acts like the selection of the cards doesn't really matter. It's an old magician's trick; the selection of the card actually always matters. But you have to be a certain kind of nonchalant if you want to do a force.
And so Trump says, "Pick a card." And the voters and supporters come together and pick a card and it's the Jack of Hearts. Trump doesn't know that. So the Trump campaign takes the card and slides it back into the deck.
Now, don't forget, it's the Jack of Hearts. It's now somewhere in the middle of the deck.
Trump then gives the cards a shuffle while he's talking. Now, the patter does not matter, Trump can say absolutely anything that pops into his head. Let's say, "I've got a perfectly ordinary deck of cards here, and Mexicans are rapists."
And then he shuffles a little bit more, and "I still have a perfectly ordinary deck of cards here, and Asian countries are ripping us off on trade via currency manipulation."
And then he gives them another little shuffle and puts in a little bit more misdirection, like, "I could shoot somebody on fifth avenue and I wouldn't lose any votes", and, "She had blood coming out of her eyes, blood coming out of her whatever", "They are ripping us", and "We're going to build a big, beautiful wall."
And when election time comes, after all this misdirection, all this shuffling, all this handling of the cards, Trump then has the card on top.
Clean-handed, and with great flourish, he produces the card, turns it around and holds it out, and says, "Is this your card?"
And it's the…
Eight of Spades, not the Jack of Hearts.
Because he's a fucking idiotic Zionist tool and so are you.
Kumiko Oumae works in the defence and security sector in the UK. Her opinions here are entirely her own.
Related Articles: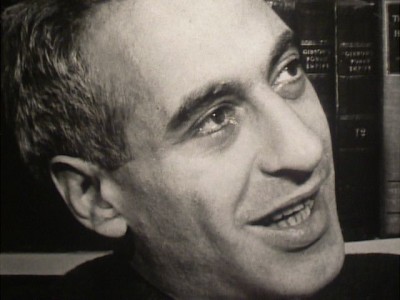 Frank Meyer, father of (((Paleocons))), grandfather of "The Alternative Right."
With the attack on Syria and the confirmation of Gorsuch to the Supreme Court, The Trump administration's (((paleocon agenda))) has come to explicit fruition - any pretenses to wear its new wardrobe lent by the Alternative Right in their disingenuous/naive trendy support has been thrown off - cucks: they've been used. The denial of having been used as paleocons takes the form of saying "Trump has gone neocon", when in fact, he hasn't changed - he has just come out in the open with the paleoconservatism that's always been behind the Alternative Right.
This turn of events should serve to illustrate why the terms we have to defend and negotiate our way in ethnonationalism are crucial to navigate our proper course. The terms to organize and understand our defense are not jargon, they are not complicated but they are very important.
If they were not important, Jewish interests would not have been so intent upon getting White advocates to identify their enemy as "the left" and to divert them into "the Alternative Right" big tent, which is just (((paleoconservatism))), revised with trendy terms, memes and a few more provisional adjunct circles to ease the entryism of Jews and sufficiently didactic right wingers (Captainchaos, take note) - largely a millennial generation internet bubble circle jerk; wherein they tell themselves that they are "rebelling" against boomer generation (((neoconservatism))), so that they can blame that instead of taking responsibility for having been hoodwinked in the garbed up (((paleoconservatism))) which had them as millennial fogies, getting behind Trump: "The Alternative Right" has aided, abetted, deepened entanglement and embrace of Whites with Jewish/Zionist interests.
While not naming the neocons explicitly, (((John K. Press)))'s "culturalism" - published at Alternative Right - is definitively paleoconservative by contrast to neoconservatism.
With Trump's coming out into the open in his paleocon agenda, Alt Righters are quickly encouraged to divert blame to the "neocons."
(((Edmund Oslan))), who identifies as Alt Right and contributes to Alternative Right.org as well, cites Trump as having gone "Neocon" - Savage Hippie Episode 41 – Did Trump Go Neocon, or Is He a Crackhead?
Matt Heimbach and Sven Longshanks follow suit, blaming boomer generation neoconservatism for Trump's actions in Syria.
MacDonald with Red Ice blames Trump for succumbing to neocon influence: Neocons to Remove Assad, Trump Buys the MSM Lie.
It goes without saying that the flagship of the AlternativeRight - viz Alt Right - would toe the Alternative Right/Paleocon line: Neocon Puppet Donald Trump Announces His Unilateral Attack On Syria.
Counter-Currents depicts their rightist contrast to Trump's Syrian venture "neoconservatism" as well, not seeing the culpability which its rightism shares with all of the above for playing a part in support of Trump, not having extricated themselves from paleoconservatism.
All the while, the paleocon jargon that entangles would-be White advocacy with Jewish interests under the rubric of the alternative right is protected and defended against clarification and correction.

Concerns for balkanization of the US are in order but not mutually exclusive to other ethnonationalist concerns - they occur in hermeneutic process, attended to as relevant - for those in The US, perhaps a predominantly regular concern.
...he gets the wrong answer, of course. Garbage in means garbage out:
Emile Bruneau recently invited Muslim students and staff at the University of Pennsylvania to help him figure out one of the most pressing questions of our time: How can we stop despising each other?
Bruneau wanted to know more about what kind of arguments effectively combat common prejudices: that Muslims are terrorists, that they don't want to assimilate, that they are intolerant and hate American freedom. Liberals often believe that Muslim women are oppressed. He enlisted members of the Muslim Students Association to look for videos they thought might prove persuasive. He thought firsthand experience with discrimination might be helpful. (He's also working with former white nationalists.) He was looking, he told them, for "individualized psychological medicine."
What worked best was a "very cerebral" video from Al Jazeera in which a Muslim woman said blaming all Muslims for terrorism was like blaming all Christians for the actions of Westboro Baptist Church or the KKK.
The question to ask is not, "how can we bridge our divides and induce Abrahamic religions and peoples to accept one another?"
It is rather to ask, "how can we disabuse people of Abrahamic religion and its universal imperialism in order to defend ethno-nationalism and human ecology against it; and failing completion of that task, contain its extant effects on people; keep our sane interests from being affected by its intransigent elements and lingering influences?"
Communicology is a fascinating and eminently useful discipline that we will be applying here at MR - correctly, unlike this effort from the Annenberg school. Nevertheless, there are some interesting take-away propositions here - notably, that Americans are low information decision makers, therefore equipping them with particularly helpful analogies for them to rationalize their coming to a position we like for them (in our case, we would want them to come to a natural and healthy ethnonationalist position for them and their people) is liable to work better than emotional appeals, despite a commonly ascribed-to school of thought which holds emotions to be the effective means to that end.
Philly.com, "Penn professor uses science to bridge the political divide", 2 April 2017:


Emile Bruneau studies conflict between groups and how to combat prejudice at the University of Pennsylvania's Annenberg School of Communication.

Emile Bruneau recently invited Muslim students and staff at the University of Pennsylvania to help him figure out one of the most pressing questions of our time: How can we stop despising each other?

Muslims and Christians may have been the groups he had in mind that day, but Bruneau, a child of California hippies who took an unusual route to Penn's Annenberg School for Communication, ultimately has broader goals in mind. What if there is a psychological key that could defuse the animosity between hate-filled groups around the globe? That includes U.S. Republicans and Democrats, who, his research has found, are almost as alienated from one another as Palestinians and Israelis. The only difference, he said, "is that we're not actually killing each other."

Most of us think the antidote to hate and close-mindedness is emotional. But, so far, Bruneau's research shows that the way to the mind is not necessarily through the heart. In fact, he believes, the way to the heart is through the mind.

Bruneau wanted to know more about what kind of arguments effectively combat common prejudices: that Muslims are terrorists, that they don't want to assimilate, that they are intolerant and hate American freedom. Liberals often believe that Muslim women are oppressed. He enlisted members of the Muslim Students Association to look for videos they thought might prove persuasive. He thought firsthand experience with discrimination might be helpful. (He's also working with former white nationalists.) He was looking, he told them, for "individualized psychological medicine."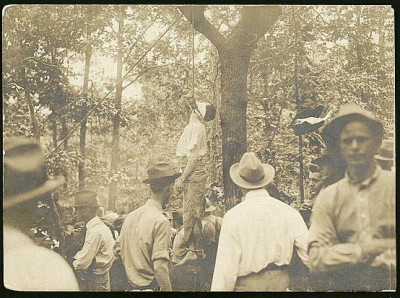 *Important editorial note: Though in this review Alexander Baron refers to Leo Frank as "white" in a few places, Majorityrights does not categorize Jews as "white."
The Lynching Of A Guilty Man reviewed by Alexander Baron
The Leo Frank Case subtitled The Lynching Of A Guilty Man is the third volume in a massive study The Secret Relationship Between Blacks And Jews. The first volume was published in 1991, so this is no rush job. It is also clearly a book written with an agenda, but even vested interest can speak the truth. And the obvious vested interest of the Nation Of Islam comes as a welcome counterpoint to the concealed vested interest of the rest of the American media which unthinkingly points the finger at a black suspect in spite of the conviction of a white* one.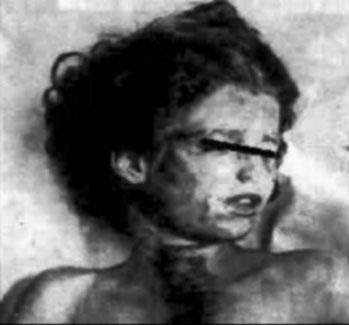 For those not au fait with this notorious case, it began when the body of Mary Phagan was found in the basement of the Atlanta Pencil Factory on April 26, 1913. The young worker had been murdered quite brutally for no apparent reason. The Negro security man who found the body quickly became a suspect - something that is more or less taken for granted nowadays unless the person who finds a body clearly has no connection with the victim, eg a hiker happening upon a skeleton.
Newt Lee aside, there was no shortage of more promising suspects, and two soon emerged: the factory manager/part owner Leo Frank, and his gofer Jim Conley. Although Conley was linked to the killing by forensic evidence, in particular two ludicrous notes written from the perspective of the victim, the authorities went with the prosecution of the white* man while Conley testified as an accessory after the fact. Frank was convicted and sentenced to death, but after extensive failed appeals his sentence was commuted. This led to outraged prominent citizens kidnapping him from the State Penitentiary, driving him back to Atlanta, and stringing him from a tree by his neck.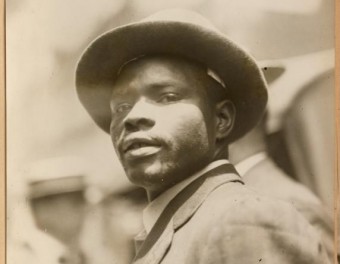 A century and more on there remain two competing narratives; the official and accepted narrative is that Leo Frank was innocent and Jim Conley the villain of the piece. Some might find that surprising as Conley was never indicted for the crime and Frank was never cleared officially in spite of enormous posthumous lobbying by especially the misnamed Anti-Defamation League. This book adheres to the second narrative, that ridiculous as Conley's tale may have been, he was in fact totally innocent, an accessory only after the fact, having found himself in a truly invidious position, a man of humble estate - in effect a third class citizen - who was told he must follow the orders of his boss or else.
In the past quarter to half century, quite a few authors have come out in support of this narrative, but none more impressively than the dedicated Leo Frank website and now this minutely documented book.
If anyone believes the fact that the forensic evidence pointing to Conley should have indicted him and him alone, here are two cases from the 1980s that show how wrong this kind of reasoning can be. In March 1984, the black American Sylvester Smith was accused of violating two young girls, cousins. As all the parties involved in this case were black, there was no racial angle. The girls had clearly been interfered with sexually, and unsurprisingly, Smith was convicted. Twenty years later he was cleared on appeal, the shocking truth was that the real perpetrator was a 9 year old boy (who went on as an adult to commit a murder). The girls had been coached by their grandmother to point the finger at Smith to protect him. After her death, they recanted.
An equally shocking case that made international headlines was that of Lindy Chamberlain. In 1980 while camping at Ayers Rock, Australia, her baby daughter Azaria was snatched by a dingo. She was convicted of the murder based largely on forensic evidence, but nearly six years later, more reliable forensic evidence was found - the girl's matinee jacket near a dingo lair.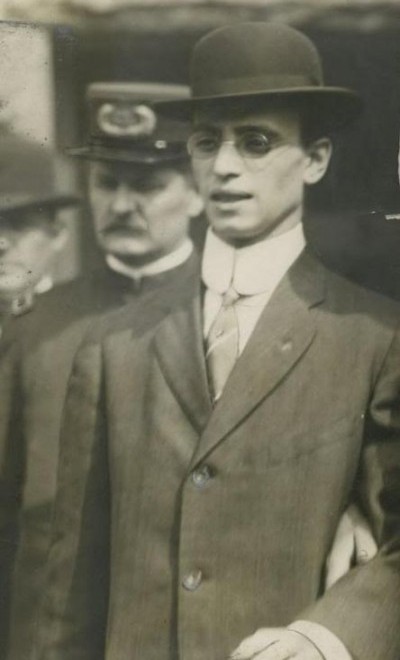 In the Mary Phagan case, the forensic evidence against Jim Conley (the notes) was outweighed by the forensic and other evidence against his boss, in particular there was evidence that the girl has been murdered upstairs. Almost all the other evidence pointed to Frank, everything from his demeanour to his willingness to point the finger at everyone else including at first Newt Lee. Conley on the other hand remained cool as a cucumber, so either he was a psychopath and a potential future Oscar winner, or he really was telling the truth, however outrageous or crazy his story may have sounded. But when the facts are all in, it wasn't that outrageous, it wasn't that crazy, and justice was done in the Deep South, both for Mary Phagan and for a black man whose word many of Frank's supporters believed should carry no weight at all.
A few criticisms are in order:
In the Preface, the claim is made that an "unknown posse" lynched Frank, and that he was and remains the only Jew ever lynched in America. The posse was hardly unknown, its members did not bother to hide their faces, and indeed appeared proud of their work. Later in the book it is made clear that their identities were in no way secret. The doubtful honour of being the first Jew lynched in America appears to belong to Samuel Bierfield in 1868, but neither he nor Frank were lynched because they were Jews.
Frank was hardly the most important Jew in the Deep South as claimed; he was certainly far from the wealthiest, and was the New York Times the world's most important newspaper? The most important in America maybe, but not more important than the London Times. And was World War One raging in 1913?
The reason the crime was committed and how it was committed are both laid out in impressive detail, as are the attempts by Leo Frank to point the finger of suspicion initially at Newt Lee, and then at anyone else without mentioning the fact that Conley was at the pencil factory at the material time. Why would he not do that? The only logical reason is that he didn't want Conley to open his mouth, and once Conley did, he too had to be accused. The book raises too the interesting speculation that Frank was considering murdering Conley – the only direct witness – as well.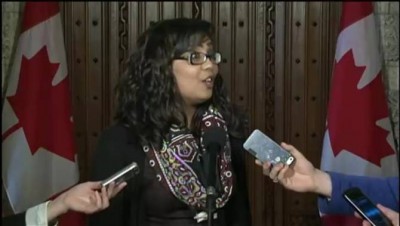 Ms. Iqra Khalid, a Muslim, pushes through anti-Islamophobia motion.
Breitbart, "Canadian Parliament Passes Controversial Islamophobia Motion", 24 March 2017:

The Canadian House of Commons has passed motion M103 which singles out the criticism of Islam as a form of "Islamophobia". Critics condemn it as an attack on free speech.

Motion M103 was tabled by Iqra Khalid, a Muslim member of Prime Minister Justin Trudeau's Liberal Party. It states the government must "condemn Islamophobia and all forms of systemic racism and religious discrimination", was taken to vote on Thursday evening where a total of 201 MPs voted for it and only 91 voted against, Canadian broadcaster Global News reports.

The text of the motion does not clarify what constitutes "Islamophobia" and has led many to speculate what that may mean in the future, with some critics fearing it could lead to Shariah law courts. This concern has led to the circulation of an anti-Shariah petition on the Parliament of Canada website, which has so far been signed by over 24,000 people.

Ms. Khalid, who was born in Pakistan and moved to the UK and then to Canada, said the definition of Islamophobia was: "The irrational hate of Muslims that leads to discrimination."

When Conservatives asked her to remove Islamophobia from the motion, she said: "I will not do so, any more than I would speak to the Holocaust and not mention that the overwhelming majority of victims were six million followers of the Jewish faith and that anti-Semitism was the root cause of the Holocaust."

Another part of the bill that has stirred controversy is the passage that asks the government to "recognise the need to quell the increasing public climate of hate and fear". It is currently unknown what measures the government will take to "quell" "hate and fear" as the motion is not classified as a law and has no effect on current criminal law.

The Conservative Party of Canada are currently holding leadership elections and many of the candidates have come out against M103 including one of the frontrunners, Quebecer Maxime Bernier. Mr. Bernier, a conservative with libertarian free market leanings, said he voted against the bill tweeting: "Free speech is the most fundamental right we have. I am opposed to #m103. Canadians should be treated equally regardless of religion."
Visigrad Post, "Orbán: Brussels Must be Halted, and Hungary Must Stand Up Against International Capital", 24 March 2017:
Hungary – Prime Minister Viktor Orbán called March 15 an "indisputable proof" of the Hungarian nation's past, present and future, at a commemoration of the 1848-49 revolution and freedom fight on Wednesday, March 15.

Speaking in front of the National Museum, the prime minister said that European nations are in a "state of revolt", with the "winds of 48 blowing again on the continent". Over the past years European nations once again revolted against "the hypocritical alliance of the Brussels bureaucrats, the liberal international media and the insatiable global capital," Orbán said.

First the British, then the Americans rebelled, to be followed by others this year, he added. Orbán stressed the need for Brussels to take off the "masks of hypocrisy", and opt for straight speech and an open discussion of the future.

Orbán emphasised that the resettlement of illegal migrants must be prevented, the network financed from foreign funds made transparent, and the right to regulate taxes, wages and utility prices kept in national competence.

Orbán called March 15 an "indisputable proof" of the Hungarian nation's past, present and future. "We, living in the Carpathian Basin, at the buffer zone of cultures, empires and civilisations, can be proud of the greatest triumph of all, winning all wars for the survival of our homeland, our nation," he said.

He said 1848 had become a "moral compass" for the nation, one that shows who is "loyal, patriotic, dedicated and brave" on the one hand, and exposes "pettiness, perfidy and efforts to kill dreams and destroy the nation" on the other. The prime minister insisted that national unity should be retained and cemented day by day.

"But what should we do with those who want unrest and division rather than peace and unity . whose only pleasure lies in spoiling the holiday of others," he asked, referring to a group whistling during his speech. "It would be easy to mock them but we should not do that," he said adding that Hungarians should "stand their ground on the horizon of building the nation rather than in the skirmishes of petty parties."

"From the horizon of the Hungarian nation, one can choose the road that leads us to the wide gate of greatness or the one that leads to the swamp of hatred," he said.

Article originally published at Daily News Hungary.