Majorityrights News > Category: Ethnicity and Ethnic Genetic Interests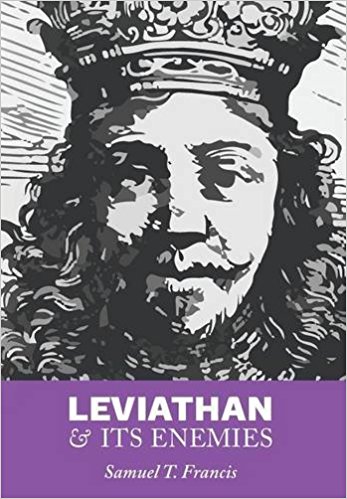 Sam Francis was creating 'young fogies" - Alex Linder.
It's going to require some nuance, but it is important to explain why James Lawrence is a walking piece of dog shit masquerading as a human being, a manifestation shown in is article at (((Alternative Right))):
Alternative Right, "THE COSMOPOLITAN CLASS", 24 Sept 2017.
In brief, James Lawrence has elevated Sam Frances young fogeyism = an aspiration to conceive of oneslelf as precociously wry in protection of the "traditional", already Jew infested culture, against "progressivism" - i.e., anti modernism without being sufficiently post modern (to incorporate both modern and inherited ways), as it stops with neo-traditionalism, read (((paleoconservatism))).
Now, Frances, and by proxy, Lawrence have some things right.
Namely, that there is a significant portion of influential White people circulating among our elite functions who do not have our ethnonational interests at heart. More, that there is a managerial elite who want to share in this self interested good fortune, who will thus also betray ethno nationals in order to gain favor of this elite, internationalist power.
It is also true that both these kinds of White people can gain international backing by importing foreigners against Whites (or exporting elitist interests, e.g., compradors, against ethnonationals) and they can and do also virtue signal by sacrificing Whites and quelling any backlash against foreign impositions on ethnonationalism.
But I more accurately and descriptively call these people right wingers, and their underpinning objectivism (which is directed by Jewry - hence, Lawrence's commitment to end his article in (((his masters))) bidding by espousing the "true right" on behalf of (((paleoconservatism))) against "the left"..."the Cosmopolitans" and the occasional bad Jew - yes, they have bad ones too, he knows.
Here Lawrence takes a turn into disingenuous speculation, by saying these Whites who betray eithnonationalism are not "traitors" - well, objectivists are not perfectly described "traitors", true - they are loyal to their own subjective interests through a disingenuous pretense of objectivism or naively subject to the subjective/relative interests of others through the pretense of objectivism.
Although there are distinct patterns of the treacherous Whites among elite positions, there is not necessarily a well organized elite group to which they subscribe as Lawrence would provide for the diversion of conspiracy theorists - it is more facile than that.
Indeed, the only real reason to circumscribe it so perfectly with the designation of a "Cosmopoitain" elite which is strictly loyal to its in group, is to function as a tool for Jews to deflect attention away from what is indeed their more organized half of the elite internationalist equation. So that they can point to their (((paleocons))), who can say, "see? we are the good ones", we have paleocons who are on your side, not like those bad Jews, we're here with you to protect your (((Christian traditions))) against those "Cosmopolitan elites" and the occasional bad Jew, like Soros and neo cons like William Kristol.
That is to say, like the site Alternative Right, James Lawrence is disguising, perhaps even to himself, the fact that he is kissing Jewish ass in order to keep his means to power afloat.
White elites who betray our interests are indeed one giant pole of our problem, but their loyalty functions a bit more arbitrarily on the happenstance of subjective fortune and selling out; along with the mutual admiration and facile croneyism of their "objective" attainment, which is why, in their unaccountabilty, they are so easily bribed and outmaneuvered by the Jewish group, which is organized as a distinct group and which will send forth posers as representatives of (((paleoconservatism))) against the "Cosmopolitan" elite.
That is to say, objectivism functions in a much more slippery way against ethnonational interests and Jewry knows how to play it - e.g., through reactionary narratives like those of Sam Francis and James Lawrence. It is a nebulous, quasi group created de facto by the ever present temptation of facile betrayal in self interest interest, and that is why it requires the ever present default vigilance of accountability through left nationalism and its White variant, the White class, White Left nationalism.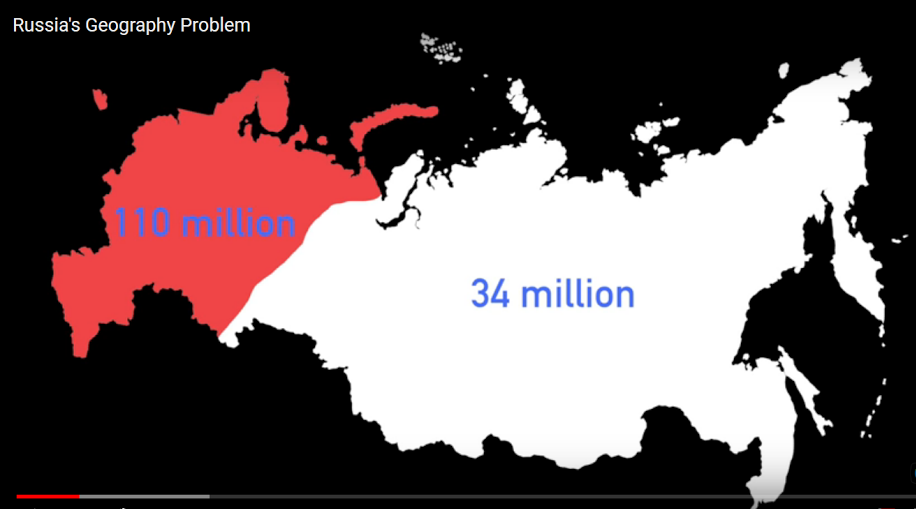 Related Story: European & Asian Regional Alliance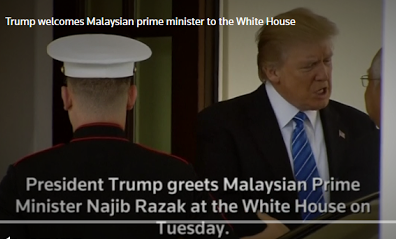 The YKW and right wing collude with Islam.
Malaysian Prime Minister Najib Razak is the comprador of compradors.
In what is going on a decade of the got-up (((paleoconservatism)) of the ((("alt-right"))), one of the key reasons its Jewish conception has fashioned "the left" as the grand-enemy is because left nationalism, its syndicalism, is a grand adversary of Abrahamism - especially the Islamic variant, a universalizing credo which prohibits ethnonational unionizations. Islam, as instituted by comprador imams, functions thereby as feudalist thuggery on behalf of Jewry and complicit right wingers - who make deals with the Islamic comprador (a middleman slave driver/enforcer upon the local population, killing them where they interfere) to exploit the labor and resources of would-be sovereign ethnostates.
Reuters, "Trump, Malaysia's Najib skirt round U.S. probe into 1MDB scandal", 12 Sept 2017:

WASHINGTON (Reuters) - U.S. President Donald Trump welcomed Malaysian Prime Minister Najib Razak to the White House on Tuesday, praising his country for investing in the United States while steering clear of an American investigation into a Malaysian corruption scandal.

The visit is important for Najib, who faces elections next year and wants to signal he is still welcome at the White House despite a criminal probe by the U.S. Justice Department into a state fund called 1Malaysia Development Berhad (1MDB).

Flanked by top advisers in the Cabinet Room, Najib told Trump that Malaysia Airlines would buy 25 Boeing 737 jets and eight 787 Dreamliners, and would probably add another 25 737s in the near future - a deal he said would be worth more than $10 billion within five years.

Najib said Malaysia's Employees Provident Fund, a major pension fund, wanted to spend $3 billion to $4 billion on U.S. infrastructure development.

Najib enjoyed close ties with Trump's predecessor, Barack Obama, playing golf in Hawaii in 2014, but relations cooled over human rights issues as well as the 1MDB scandal.

Najib founded the fund, which is facing money laundering probes in at least six countries including the United States, Switzerland and Singapore. He denies wrongdoing.

The U.S. Justice Department has said more than $4.5 billion was misappropriated from 1MDB by high-level officials of the fund and their associates, according to dozens of civil lawsuits it filed last year.

The Justice Department sued to seize some $1.7 billion in assets it said were bought with misappropriated 1MDB funds, but asked for a stay on its civil lawsuits in August because it was conducting a related criminal probe.

The White House had said it would not comment on the Justice Department investigation but a senior U.S. official acknowledged it was unusual to meet with Najib while 1MDB was under regulatory scrutiny.

"It's a weird situation, no doubt," the official said, explaining that the administration has prioritized developing relations with Southeast Asia to counter "huge gains" China has made in the region.
The Hill, "Trump signs resolution condemning white supremacists", 14 Sept 2017:

President Trump has signed a resolution condemning white supremacists following violence at a rally in Charlottesville, Va., last month, the White House announced late Thursday.

"As Americans, we condemn the recent violence in Charlottesville and oppose hatred, bigotry, and racism in all forms," Trump said in a statement released by the White House.

"No matter the color of our skin or our ethnic heritage, we all live under the same laws, we all salute the same great flag, and we are all made by the same almighty God," he continued.

"We are a Nation founded on the truth that all of us are created equal. As one people, let us move forward to rediscover the bonds of love and loyalty that bring us together as Americans."

The White House announced that Trump signed the measure hours after the president revisited his controversial response to the white supremacist violence in Charlottesville, saying there are "some pretty bad dudes on the other side also."

A bipartisan group of senators had introduced the measure amid concerns about Trump's response to the violence, which erupted as white nationalists rallied to protest the removal of a statue of Confederate General Robert E. Lee.

The resolution condemns "the racist violence and domestic terrorist attack" in Charlottesville, where a suspected white supremacist was accused of plowing a car into a crowd of counterprotesters, killing one and injuring more than a dozen others. It also rejects "white nationalism, white supremacy, and neo-Nazism as hateful expressions of intolerance that are contradictory to the values that define the people of the United States."

The White House announced earlier this week that Trump would sign the resolution.
GoEagleSearch, "White House says Trump to sign resolution condemning white nationalists", 13 Sept 2017:

WASHINGTON—The White House said Wednesday that President Donald Trump will sign a bipartisan congressional resolution condemning white nationalists, after the measure passed both chambers earlier this week.

The joint resolution targets the Ku Klux Klan, neo-Nazis, and other hate groups and urges the Trump administration "to use all available resources to address the threats posed by those groups."

Lawmakers said the legislation would put the president on the record opposing hate groups after violence erupted at a racially charged rally in Virginia last month.

White House spokeswoman Sarah Huckabee Sanders said Wednesday the president would sign the legislation.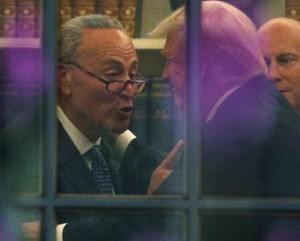 What did you really expect from Trumpstein?
Occidental Dissent, "(((Chuck Schumer))) Caught On Hot Mic Discussing Budding Partnership With President Cuck", 15 Sept 2017:

Hey, MAGApedes, I know you guys have gotten as slippery as water snakes in your defense of President Trump, but I would very much like to see y'all defend what you're about to hear courtesy of C-SPAN and a nice steaming hot mic.

Senate Minority Leader Chuck Schumer (D-N.Y.) took to the Senate floor Thursday morning to discuss Equifax's massive security breach; the physical limitations of a border wall; and his supposed agreement with President Trump, struck alongside his House counterpart Rep. Nancy Pelosi (D-Calif.), to work to preserve protections for immigrants who were brought to the U.S. illegally as children.

But before he officially took to the floor, Schumer bounded into the Senate chamber just after a speech by Senate Majority Leader Mitch McConnell (R-Ky.) and took a minute to converse with a colleague. "Sorry, just got here. Anything new?" Schumer can be heard saying on C-SPAN2's live feed of the Senate, though he's not seen on video. Then: "He likes us! He likes me, anyway," Schumer says with a chuckle.

Schumer is presumably referring to himself and Pelosi, and Trump's apparent affection for them — or one of them, anyway. He continues telling his unseen colleague that the statement he and Pelosi put out about Trump's DACA promise was "exactly accurate." "Here's what I told him," Schumer continues. "I said: 'Mr. President, you're much better off if you can sometimes step right and sometimes step left. If you have to step just in one direction, you're boxed.' He gets that."

Let's just be real here, Brothers, it's pretty damned bad.

Like, it's so bad that there really isn't much room for maneuver whatsoever.

You can't even make the argument that there is some sort of negotiating ploy alive here – most folks would say that we're either seeing Trump operating on a Sub-Saharan IQ level, or we're merely watching Jewry pulling a move honed by both time and use among peoples ranging from the Pagan Romans to the Catholic Poles.

Honestly, I see neither situation at play here – instead I see a man who because of blackmail (increasingly unlikely), through ignorance gifted by being a member of the 1% (possible), or by infection with the same egalitarian corruption that permeates both political parties (most possible) cares little about the White Man in the United States.

He would rather break bread with liberal Jews (and marry his daughter off to one), than sit with the working man whose ancestors built up this country from swamp, woods, and hostile wilderness.

But hey, if you're just an average Trump supporter, don't think I'm mocking you or gloating in the downfall of the President – the biggest fanbois are just in it for the money, their brand, or are trapped into a personality cult due to weird daddy issues that may never be cured.


Like you, I too was caught up in the frenzy during 2015 and 2016, and at points I truly hoped that Donald would at the very least buy us time by enacting policies that really aren't too radical when you break everything down.

I went to rallies, pushed The Don on normies sitting on the fence, and literally wrote 2,000 or so articles covering the most exciting political race in living memory.

I have no regrets, and I feel no remorse, but I would like you to take a long look at what the Alt-Right is offering – we'll actually fulfill our promises, and we'll actually work to make America (or at least a chunk of the country) great again.
Indeed, people should take a long hard look at what the Alt-Right is (((offering))), (((doing))), (((who they are collaborating with))) and not follow them into the Jewish bum steers that they take without regrets, remorse - without learning. People should also avoid following the Alt-Right's self defeating reactions thereof.
"The first time I saw 'It's a Wonderful Life', I had tremendous respect for George Bailey, who was the main character."
Gatestone Inst., "Germany Heading for Four More Years of Pro-EU, Open-Door Migration Policies", 8 Sept 2017:

The policy positions of Merkel and Schulz on key issues are virtually identical: Both candidates are committed to strengthening the European Union, maintaining open-door immigration policies, pursuing multiculturalism and quashing dissent from the so-called far right.

Merkel and Schulz both agree that there should be no upper limit on the number of migrants entering Germany.

Merkel's grand coalition backed a law that would penalize social media giants, including Facebook, Google and Twitter, with fines of €50 million ($60 million) if they fail to remove offending content from their platforms within 24 hours. Observers say the law is aimed at silencing critics of Merkel's open-door migration policy.

German Chancellor Angela Merkel, leader of the Christian Democratic Union (CDU), is on track win a fourth term in office after polls confirmed she won the first and only televised debate with her main election opponent, Martin Schulz, leader of the Social Democratic Union Party (SDP).

A survey for the public broadcaster ARD showed that 55% of viewers thought Merkel was the "more convincing" candidate during the debate, which took place on September 3; only 35% said Schulz came out ahead.

Many observers agreed that Schulz failed to leverage the debate to revive his flagging campaign, while others noted that Schulz's positions on many issues are virtually indistinguishable from those held by Merkel.

Rainald Becker, an ARD commentator, described the debate as, "More a duet than a duel."

"Merkel came out as sure, Schulz was hardly able to land a punch," wrote Heribert Prantl, a commentator at Süddeutsche Zeitung. "The candidate is an honorable man. But being honorable alone will not make him chancellor."

Christian Lindner, leader of the classical liberal Free Democrats, compared the debate to "scenes from a long marriage, where there is the occasional quarrel, but both sides know that they have to stick together in the future, too."

Television presenter Günther Jauch, writing in Bild, said he had hoped to "at least understand what differentiates Merkel and Schulz in political terms. Instead, it was just a conversation between two political professionals who you suspect could both work pretty seamlessly in the same government."

Radio and television host Thomas Gottschalk said that the two candidates agreed with each other too often: "They were both always nodding their heads when the other was speaking."

Germany's general election is scheduled for September 24. If voters went to the polls now, Merkel's CDU, together with its Bavarian sister party, the Christian Social Union (CSU), would win 39%, according to a September 4 Politbarometer survey conducted for the public broadcaster ZDF.

Coming in second, Schulz's SDP would win 22%; the classical liberal Free Democrats (FDP) 10%; the far-left Linke 9%; the Greens 8% and the anti-immigration Alternative for Germany (AfD) 8%.

The poll also found that 57% of respondents said they preferred that Merkel serve another term; only 28% favored Schulz to become the next chancellor. Nevertheless, half of Germany's 60 million voters are said to be undecided, and some pollsters believe that the country's huge non-voting population may determine the outcome.

As Merkel's CDU/CSU is unlikely to emerge from the election with an absolute majority, the 2017 vote effectively revolves around the issue of coalition-building. If current polling holds, Merkel, who has vowed to serve a full four years if re-elected, will have two main options.

Merkel could form another so-called grand coalition, an alliance of Germany's two biggest parties, namely the CDU/CSU and the SPD.

Merkel currently governs with a grand coalition and has done so during two of her three terms in office.

Both the Christian Democrats and Social Democrats have said they hope to end the grand coalition and lead the government with smaller partners after the September election. After the debate, however, many observers believe a grand coalition between Merkel and Schulz is more probable than not.

Merkel's second option would be to form a three-way coalition with the Greens and the FDP, which served as junior coalition partner to the CDU/CSU for almost half of Germany's post-war history. Merkel has already ruled out forming a coalition with either the Linke or the AfD.

In any event, the policy positions of Merkel and Schulz on key issues are virtually identical: Both candidates are committed to strengthening the European Union, maintaining open-door immigration policies, pursuing multiculturalism and quashing dissent from the so-called far right.

German Chancellor Angela Merkel (right) and her main election opponent, Martin Schulz (left), whose policy positions on key issues are virtually identical. (Image source: European Parliament/Flickr)

Merkel and Schulz are ardent Europhiles and both are committed to more European federalism. During an August 12 campaign speech in Dortmund, for example, Merkel described the European Union as the "greatest peace project" in history and vowed that she would never turn her back on this "wonderful project."

Previously, Merkel said:

"We need more Europe, we need not only a monetary union, but we also need a so-called fiscal union, in other words more joint budget policy. And we need most of all a political union — that means we need to gradually give competencies to Europe and give Europe control."

Merkel has also endorsed the idea of a European Monetary Fund to deal with sovereign defaults by eurozone countries:

"It could make us even more stable and allow us to show the world that we have all the mechanisms in our own portfolio of the euro zone to be able to react well to unexpected situations."

Schulz has argued that the EU must be preserved at any cost:

"We are at a historical juncture: A growing number of people are declaring what has been achieved over the past decades in Europe to be wrong. They want to return to the nation-state. Sometimes there is even a blood and soil rhetoric that for me is starkly reminiscent of the interwar years of the past century, whose demons we are still all too familiar with. We brought these demons under control through European structures, but if we destroy those structures, the demons will return. We cannot allow this to happen."

Schulz has opposed the idea of holding national referendums on leaving the EU:

"Referendums have always posed a threat when it comes to EU policy, because EU policy is complicated. They are an opportunity for those from all political camps who like to oversimplify things."

Schulz has also voiced optimism that the British decision to leave the European Union would facilitate the creation of a European Army:

"In the fields of security and defense policy, although the EU loses a key member state, paradoxically such a separation could give the necessary impulse for a closer integration of the remaining member states."

During the September 3 debate, Schulz declared that he would end Turkey's accession talks to join the European Union because of Turkish President Recep Tayyip Erdogan's authoritarianism. Merkel initially said she opposed such a move but then suddenly changed her mind. Unexpectedly, Merkel said: "The fact is clear that Turkey should not become an EU member."

On the issue of migration, Schulz and Merkel differ on procedure, not principle. During the debate, for example, Schulz accused Merkel of failing to involve the European Union in her 2015 decision to open German borders to more than a million migrants from Africa, Asia and the Middle East. Merkel said that although some mistakes had been made, she would take the same decision again.

In fact, Merkel and Schulz both agree that there should be no upper limit on the number of migrants entering Germany: "On the issue of an upper limit, my position is clear," Merkel told ARD television. "I won't accept one."

Schulz has said:

"A numerical cap is not a response to the refugee issue, even if it is agreed upon in a European context. What do we do with the first refugee who comes to the European frontier and has no quota available? Do we send him back to perhaps a sure death? As long as this question is not resolved, such a discussion makes no sense."

Schulz believes the European Union should have a greater role in migration policymaking:

"What we need is a European right of immigration and asylum. The refugee crisis shows us clearly that we cannot give a national response to a global phenomenon such as the refugee movements. This is only possible in a European context."

Merkel has criticized Hungary for failing to show "solidarity" in aiding refugees. She has also vowed to punish Poland for its refusal to take in more migrants from the Muslim world:

"As much as I wish for good relations with Poland — they are our neighbor and I will always strive for this given the importance of our ties — we can't simply keep our mouth shut in order to keep the peace. This goes to the very foundations of our cooperation within the European Union."

Schulz vowed that, if elected chancellor, he would push for the EU to cut subsidies to countries that do not take in refugees: "With me as chancellor, we won't accept that solidarity as a principle is questioned."

Meanwhile, Merkel's grand coalition backed a law that would penalize social media giants, including Facebook, Google and Twitter, with fines of €50 million ($60 million) if they fail to remove offending content from their platforms within 24 hours. Observers say the law is aimed at silencing critics of Merkel's open-door migration policy.

Like Merkel, Schulz has reserved his worst vitriol for the anti-immigration AfD, whose leaders he has described as "rat catchers" (Rattenfänger) who are "trying to profit from the plight of refugees." He has also called them "shameful and repulsive."

In an August 22 interview with Bild, Merkel answered critics of her desire to continue in power by saying that the longer she rules, the better she gets: "I've decided to run for another four years and believe that the mix of experience and curiosity and joy that I have could make the next four years good ones."
Note that according to EU rules, when migrants are granted permission to stay in Germany they are free to move anywhere within the EU after three years.
Related Articles:
Germany Introduces Forced Integration
EP President Schulz: Germany exists only in order to ensure the existence of the Jewish people.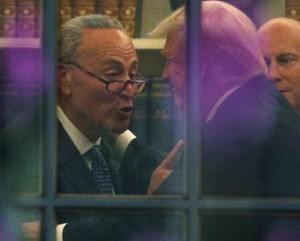 What did you really expect from Trumpstein?
My personal position with regard to so-called "Hispanics" is that we should first of all differentiate among them. "Hispanic" is an egregious term, auguring to do the very worst thing which we seek to stave-off, i.e., to blend away racial distinctions, as the term covers and then tends to politically coerce the blending of Amerindians, Whites, Jews and blacks.
We need to distinguish them hence. We need to distinguish Marrano "huWhites". We need to distinguish those who are black and have anything beyond a small amount of black - they should be looked upon as an out group - not our friends: e.g., Puerto Ricans typically have a significant amount of sub-Saharan African, 25%. Whereas Mexicans on average have only small amount, 4% as evaluated by National Geographic Human Genome Project, Gen 2.0. These kinds, Amerindians and Indios (mixed Indian and White) should be looked upon as people to cultivate as allies.
Certain Caribbean mixes should be shown some compassion in an effort to reconstruct as much as possible the now non-existent pure Indian strains which were forcibly bred-away with African slaves by Spanish conquistadors. Similarly, Indos should be allowed protection from furthering of the mongrelization that was visited upon them by the Spanish conquests.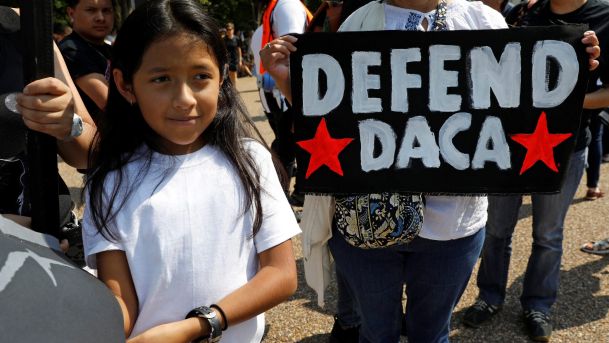 As these historical errors are corrected, "a new dream" act should be enunciated in which the riches and opportunities of the Americas are shared between Whites, Asians and Amerindios in exchange for friendly terms and alliance with Whites against black, Jewish and Muslim imposition.
This must be arranged in accordance with human ecological and resource management - especially population carrying capacity: which tends to be the elephant in the room that liberals overlook in their anti-racist fervor. Make the said kinds friends and hold them accountable to our alliance in pervasive ecology and human ecology of our distinct kinds. We do this deliberately, or we are without a vast alliance, in fact it is arrayed against us as distinct peoples (nationals) and our habitats all…

Opinion // Save DACA: We U.S. Jews Won't Let Trump End the American Dream

On DACA, the president appears unmoved by arguments of compassion, humanity, national interest or common sense. Now is the time to take a stand and take action.

"Dreamers" originally from Ecuador watch Attorney General Jeff Sessions' remarks on ending the DACA program on a smartphone in Manhattan, September 5, 2017. Credit: Drew Angerer/AFP

●DACA 'is being rescinded,' Sessions announces after Trump moves to kill 'Dreamers' program

●U.S. Jewish groups blast Trump's decision to scrap 'Dreamers' program as 'cruel, unnecessary'

●WATCH // Donald Trump vehemently defended 'Dreamers' on Fox News in 2011

The Trump administration moved on Tuesday to terminate the legal status of 800,000 immigrant children and young adults. These young people are currently protected by Deferred Action for Childhood Arrivals. DACA is only available to people who have been in the United States continuously since June 2007, so this decision will exclusively impact kids and young adults who have been in the country for at least 10 years and have impeccably clean records. About three quarters of the so-called "dreamers" have U.S. citizen family members, and one quarter have U.S. citizen children.

DACA is an executive action taken by President Barack Obama in 2012 after decades of failure in Congress to enact any kind of immigration reform. There is broad agreement across party lines that people who were brought to the United States as children by their parents did not make a choice to come here, and therefore should be allowed to stay in the country that they call home. Leaders of both parties, as well as business leaders, faith leaders, and the majority of Americans polled about it, support DACA and have urged President Donald Trump to keep it in place.

>> U.S. Jewish groups blast Trump's decision to scrap 'Dreamers' program as 'cruel, unnecessary'

■ Analysis: Trump's Cruel and Unusual Punishment of Unsullied Dreamers

Like generations of immigrants before, including millions of Jewish parents and grandparents, the parents of these kids have made enormous sacrifices, not for themselves, but in the hope that their children would have a chance at a real future.

These kids are American in all but paperwork, and they are now living in fear. In just a few months, they may not be able to legally work, and will face arrest, jail and deportation. These are kids who have gone to school, made friends, joined teams, grew up, enlisted in the military, went to college, went to work, volunteered and lived normal, American lives. This moment should feel scary, disturbing and eerily familiar to all Jewish Americans.

Ending DACA serves no legitimate policy purpose and in fact, will hurt the U.S. economy. Particularly as we work to recover from Hurricane Harvey, where many DACA recipients are actively taking part in rescue and rebuilding efforts, the cruelty of this decision is in plain view.

Ending DACA will also make us less safe. As losing legal status causes people to recede into the shadows, they will be afraid to call and cooperate with the police. More parents will be afraid to take their kids to school and to church, to the park and to the doctor. More kids will live in fear of the knock on the door that will take their parents away.

HIAS is the global Jewish organization that protects refugees. We stand for a world in which refugees find welcome, safety and freedom. Guided by our Jewish values and history, we bring more than 135 years of expertise to our work with refugees. But our work is just one piece of the larger culture of equality and welcome we strive to create together with our supporters in the American Jewish community. Threats to the DACA program are not only threats to immigrants, but to justice, fairness and the longstanding values of our country.

This country's history of accepting refugees and immigrants has offered generations of Jewish Americans the opportunity to recognize our full human potential and become part of the fabric of America. While there are disturbing elements that would deny this, and their voices are louder now, it is still true. It would be a stunning reversal and betrayal of our history to deny this opportunity to others who have already contributed so much.

The president appears unmoved by arguments of compassion, humanity, national interest or common sense. Now is the time for American Jews to take a stand and take action through elected officials in Congress. We can call Congress and insist that our representatives immediately pass a law that will allow these kids and young adults to stay here legally and permanently. This law must include no conditions or trade-offs, or in any way punish other immigrants.

We must restore basic fairness and morality to the way we treat immigrants in this country, and there is no better place to start than with these young Americans.

Melanie Nezer, Haaretz Contributor, is senior vice president of public affairs for HIAS, the global Jewish nonprofit that protects refugees